State Farm
State Farm Complaints Continued... (Page 3)
164+ reviews added so far. Upset? Call State Farm corporate: 800-782-8332

Cassandra Freeman
from Denver, CO
I had my 2008 BMW 3 serviced at certified BMW service location and found they had stolen significant parts from my vehicle that devalued the car. I have tried to get a State Farm representative to assist me with the claim, but I have been given every excuse under the sun as to why they won't send an adjuster out to even look at the car. First they said it wasn't covered under my policy, then they said I needed to send before and after pictures which I produced. They then said they couldn't tell if the pictures displayed any evidence. They then told me that based on pictures they couldn't see any difference. This would all be solved if they simply sent an adjuster out to look at the car. They have obviously decided they will not pay the claim and are blowing me off. I have been paying State Farm premiums for over 30 years and this is the treatment I am receiving. I have even sent them the car fax to show what is supposed to be on the car and now is removed. What more should I have to do?

Dana Christian
from Humble, TX
I have been a client for 15 years. I have 4 policies 2 car 1 renters insurance 1 salon liability policy. My apartment got flooded and lost everything but the clothes on my back. Renters covers nothing. My salon has liability insurance and it's in a Senior living complex they flooded evacuated all residents i am not working for month. I am covered for lost wages under policyThe power was off for 5 days and gas is off till kitchen rebuilt. Latrice from Georgia the claims adjuster calls me a fraud and said too bad you get nothing. I would tell ya'll to shove it and find a new insurance company but Megan my agent has been caring and kind. You need to Fire Latrice for being a Mean Hateful Bully unless you condon that behavior especially after the Hell I've been through. Dana Christian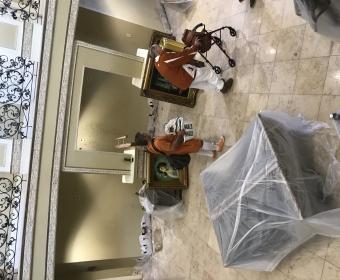 Martha Hooker
from Ithaca, NY
I have gone to the State farm office on Meadow St. in Ithaca N.Y, to pay my car insurance every month, but now for the last two months there never opened except every once in awhile with no office hours on the door any more. We tried going to another State Farm further from me, but I was informed they couldn't take my payment and that I could only go to the office where I received my car insurance to make my payment. Never ever have I heard anything like this before! What is going on with the State Farm office on Meadow St. because everyone is talking about it and know one has an answer. It is so rude not letting anyone know and all my family and friends could not understand why I couldn't pay my bill at a different State Farm where they were opened. What is going on!

CHESLE LOVINS
from Miami, FL
I requested a tow on 9.1.17. The TNM towing company said they would be there at 4:24 pm. I tracked them on the website ( map ). I was waiting at the vehicle when they were 4 minutes away. Then the web tracker said he was no longer in route and not on the map. I waited another hour and called them. They said they were stuck in traffic because of accidents. I waited another hour and called and they said that they were on the way. They arrived over 2 hours late. This type of service is unexceptionable. I want a full refund of my tow. Thanks Chesle

Melvin Brown
from Akron, OH
I have 3 cars covered by State Farm one was a 2005 Honda Accord I sold it and purchase another car 2013 Honda Accord called to get coverage on the car Ohio law requires you must have insurance before you drive a car off the lot. I had the the car for 2 years paid insurance for 2 years until I needed roadside assistance and found out the 2013 Accord was not insured I was left out neglected denied reimbursement for a tow and no financial discount rate provided or offered like good neighbor you guys weren't there. I paid insurance on a car I didn't own and I'm thankful I didn't have an accident I know for certain that I would have been ignored. Just looking for this Company to Care like they advertise I'm very disappointed with how this situation was handled!!!!

Shalonda Lee
from San Jose, CA
My claim# is 420639B56. I submitted an invoice for a reimbursement payment on 7/24/17 for the amount of $143.22. When I did not received the payment that was owed to me, I resubmitted a request / reminder on 7/24/17. As of 8/30/17, I still have not received my money. So, again this morning, I sent another reminder to please pay me the past due amount of $143.22. This check should be sent to my address which is 4915 W Hedgewall Circle, Memphis, TN 38141. I don't appreciate being given the run around about an agreement that was made with your company. Enough time has passed for me to have received funds. I'm asking that someone in your office confirm and respond when I should expect my money. I called several times leaving messages for adjuster to call me and I've been unsuccessful in reaching her. This is not how business should be handled.

Douglas Wright
from Omaha, NE
Approximately 2-weeks ago, 3/20/17, my wife and I were mailed a letter, indicating that my insurance rates on my 2016 Nissan Frontier were going to be increased. No reason was given for this rate increase. I have a perfect driving record with this vehicle ,not even a traffic ticket. When my wife e-mailed StateFarm agent, Kirk Goodnight's office,the reason given for the rate increase was that I was over the low mileage discount. This was an out and out lie. When she asked them how they knew the mileage on the truck, they claimed that a third party had told them the mileage,another lie. I am still way below the 7,500 miles per year to qualify for this discount. When Kirk's office was notified of this they finally said,okay we will not raise your rates on this vehicle at this time. What kind of insurance agent would have these kind of business ethics. I am currently shopping around for a different automobile insurance company, with an honest way of treating their insured clients.

Steven lawtence
from Carson, WA
I pay my auto insurance in person with cash. I'm not interested in any other method. State farm insurance office in Tillamook, Oregon is often closed during business hours. So far, I have made several attempts to make a payment on 11/17/16 and 11/18/16 both attempts were met with locked doors and lights out. First attempt sign on door saying "closed for weekly meeting" will reopen at 3pm the time was 3:06p.m. Second attempt sign on door saying "closed for lunch" will reopen at 2:30 p.m. time is 1:25p.m. I don't know how long there lunches are or there so called weekly meetings but I've had enough of this nonsense and am switching providers. Says on the ver same door "open 9-5 Monday thru Friday"i. And that is what it should be. Goodbye state farm.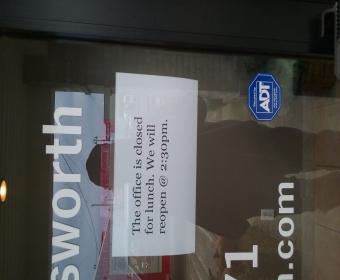 Donna Young
from Baltimore, MD
On 10/12/2016, your insured crashed into my privacy fence. I called the Claims center as informed and provided extensive information to a representative, Meckus. After which, I was sent a claim assign via my email address and assigned a Claim associate, Jody Maze. I then called requesting to speak with Jody Maze; however, Lori Albright answered and stated that she could help me. It wasn't until this time that I learned that I needed to provide an estimate of damages to my fence and pictures if I posed them. Additionally, I asked Lori to send via email what was requested of me (see below).
Per our conversation if you would choose a place to repair your fence and submit an invoice/bill to State Farm for review and payment. If you have photos of the damaged fence that would also be appreciated. If you would like to send to my email directly you can also do that. Please call State Farm Insurance Companies with any questions.
The contact number was 844-292-8615, extension 331, with a mailing address of PO Box 106171 Atlanta, GA 30348. I was given the email address: Statefarmclaims@statefarm.com. I then had an estimate performed by Long Fence and submitted via email back to Lori along with multiple pictures of the truck and damage to my fence, this occurred on 10/23/2016. In this email, I requested that Lori please provide an update. I have heard nothing to date. Since this was through no fault of my own, I feel I have provided the necessary information needed and would like the courtesy of a response and my fence being repaired by State Farm.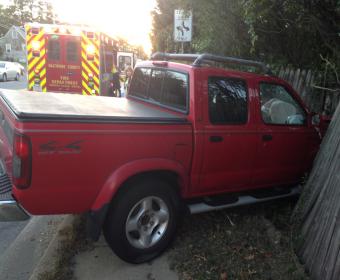 jesse major
from Lowville, NY
The claim I put in was not investigated very well. The driver under state farm was speeding the day he hit my dog. I feel it was my fault as well as his and that's why I only ask for half the vet bill. I called the state farm office who represents the driver and I was not very happy with the investigation. The person I talked to said she didn't even ask him if he was speeding.

Dana Chapman
from Morrow, GA
I am suppose to be dealing with my State Farm agent. I called 3 different times after September 9, 2016 to be sure a fax I sent her went thru, each time I spoke to someone different. The one name I remember was Rhonda not the one I wanted, they each assured me the fax had come in. Then today (Sep 20, 2016) I get a letter by e-mail saying it was not there. Time to take my complaint to the head office maybe?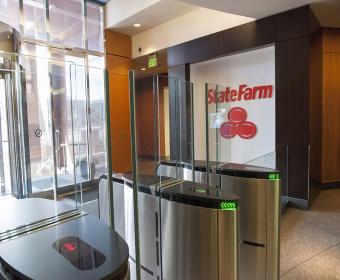 Jason Byrd
from Knoxville, TN
I was dropped for making 4 claims in 6 years. Admittedly the first 2 were totally legitimate. The third was because THEIR adjuster inspected my roof & caused multiple damages. They deemed my roof fine but it was in such fragile shape that a 90 pound girl cause multiple leaks walking around on it. This "claim" was their fault entirely. The 4th claim was a busted water pipe that I was able to have fixed very reasonably and I cancelled the claim within a couple of hours. The agent said he couldn't do anything yet when I called their 800 number they said it was his call. Anyway this isn't the way to treat a 19 year customer.

I originally cancelled my policies because my premiums would never stay the same, they would jump 20-30 dollars at a time. I finally got tired of them saying they couldn't do anything and cancelled my policies. Well after I had cancelled the policies they still drafted my account for $197 and I only got refunded $77.

Willam Congero
from Bloomfield, CT
My agent is Curt Smith of the State Farm office in Bloomfield, CT. I have been with State Farm for about 10 years. I currently insure five cars and two houses with State Farm. I am writing to express my dissatisfaction with treatment I received from Curt Smith. I have two issues: the first concerns an incident in his office on June 20, 2016 ( see emails below for specifics), and the second is Mr. Smith's failure to provide me with copies of my insurance policies. I requested these materials, in writing, on two separate occasions and Mr. Smith has yet to respond (see emails below for specifics). All my premiums are current and I feel I have a right to copies of policies that I pay for. I am requesting that you take whatever action necessary to get the requested information mailed to me promptly. I look forward to you timely response to these issues.
We had a meeting today at 1:30pm to discuss business. You agreed to the meeting at approximately 1:10pm today during a phone conversation with me. I arrived at your office about 1:25pm and was told you were on the phone by the receptionist. I sat in the waiting area expecting to meet with you shortly. Soon after, one of your employees (Mr. Brown I believe) called me by name to tell me he would let you know I was waiting. I waited patiently until 1:45pm and then left. At no time did anyone say a word to me about the delay. Remember we had scheduled the appointment about a half hour earlier.
If I had stayed, I have to believe that you and your staff would have left me sitting in your waiting area for another 35 minutes before you would see me, thus, making you 50 minutes late for our scheduled meeting. No one in your office apologized for the delay nor did you apologize in either the phone message or text message you left on my phone. To me, your behavior is unprofessional, disrespectful, inconsiderate, and unconscionable. I have two houses and five cars insured with you and have been paying premiums for close to ten years. You disappointed me, I expected more from you.
I called you immediately after getting off the phone with a client who had there home broken into and was very upset. I often deal with customers during traumatic times and consider it my responsibility to assist any way I can. I followed up with a text an hour later because I had not heard back. I do not think it is professional to leave too much detail on a voicemail or text. Yes I apologize for not being available. I have never not been available for any of your questions and do not understand your response. If you would like to discuss in more detail, I will be available most of the day tomorrow.
Despite what you say, documenting communication between parties makes sense by providing a record for future reference. It's not unprofessional, it's good business practice. But that's beside the issue. It troubles me that you do not understand my response. I guess you think it OK to leave a client waiting in your office indefinitely for a scheduled appointment when you are unavailable. That is just rude. And I find your apology disingenuous. You knew I was there. You could have easily gotten a message to me that you had to deal with an unexpected crisis and that we would need to reschedule. That would have been the decent thing to do. I would have understood and we would not be in the situation we are now in. Having said that, I truly don't understand why you didn't just provide a sincere apology and accept responsibility for what may have just been an oversight. That would have ended it as well. Instead you offer a defensive email which shows a total disregard for the inconvenience you caused me. Moving forward, it would be difficult for me to deal with someone with your apparent attitude and mindset.
Anyway, please send me a copy of each of my policies (both houses and all the cars) with as much detail as possible. I want to know the exact coverage with all associated costs. Thanks in advance for your prompt response to this request. On June 22, 2016 I requested copies of my insurance policies sent to me. I have thus far not received anything from you. I am requesting that you send me a copy of each of my policies (both houses and all the cars) that specifies the coverage and associated costs as soon as possible. Thanks. This is the second request for these materials.

Maricela Olvera
from Los Angeles, CA
The worst experience ever. I joined State Farm in October of 2014, the agent offered me a 2 dollar offer to start and that was going to cover the first 19 days. After two years when I decided to cancelled the policy due to a ridiculous increase of my insurance of almost 100% after one minor accident, I pay my last bill during the first two days and expect to get my reimbursement but to my surprise they gave me 208 out of 436 when I called them to ask the reason to received only 28 I was notified that I had to pay the first 19 days of the month stating that I had always pay my bill late. When I told them about the two dollars offer that I received from the agent, they just laughed and said well we just help you and allowed you to be late every month and refused to gave me my reimbursement of the last bill that I pay. I am so disappointed that a company like state farm used dishonest agency to obtain new costumers.

Kathleen Ashton
from Saginaw, MI
While at work I called agent Jim Parker's office. I asked for Linda; a person named Robin asked my name and then stated she was not there. I asked for LaSandra; and she again asked my name. At that time I was receiving a fire call and had to hang up. Today I called again and voice mail picked up and stated all lines were busy; leave name and number. I asked for Linda to return my call and left my name and number. Later my office phone rang and the woman said her name was Robin from State Farm. I asked for Linda and she said Linda was no longer there and hung up. I waited for a return call thinking a disconnection had happened. I was entering a fire report in the computer and when finished I decided to call the Customer Service for State Farm.
I called 800.782.8332 and talked to a woman explaining what happened and I also asked if Jim Parker was still working for State Farm as an agent and not sure who or what was happening at his office. She put me on hold twice for a specialist and I finally after 10 minutes asked her to take my name and number I too, was at work and could not hold any longer. Did not receive a call back from that person but a person from Jim Parker's office called and left a message. The specialist from Customer Service had called my agent's office and not returned my call. This is not customer service.
I just now received another call from Robin at State Farm stating she had a message on her desk that I thought she hung up on me. She stated she had phone problems and it cut off. I stated to her that when our office gets cut off or has phone problems - we either use another phone or call back that person when the phone is working. I'm sure this will continue on because I have not talked with AGENT Jim Parker in over a year.

Pam Bredeen
from Portland, OR
While shopping for insurance, I spoke to a State Farm representative that quoted me approximately a $130/month policy for my auto and renters insurance. Within 2 weeks, I got a letter from State Farm stating they were cancelling my policy, because of MY lack of disclosure of an accident. Which WAS discussed during this call, as State Farm paid the accident. After finally reaching an Agent, and was informed the representatives didn't handle the quote correctly, and the Agent would look into the situation. After a number of days, I was forced to call the Agent back to find out some kind of resolution. The Agent at that time informed me a policy would be about $134/month. Ok that's fine, what's a few more dollars.
The very next day, the same Agent called me to say this policy was now going up another $20.. WOW..I needed to make sure I had coverage and went with it. The Agent told me to look around for other insurance, which I did. Within less than 1 hour I called to cancel this policy. The Agent said he would be right on getting me my refund. After another 3 weeks of waiting for my refund, I called the Agent and have now been given the most ridiculous run-around conceivable. Now I have to wait for someone in this company to locate my policy, check that it was cancelled, and wait possibly another 2 weeks for money that is mine. When State Farm requested my money, it was there. Now to retrieve my own money is an impossibility. I think this whole company could use some basic customer service education.
The insolent people they have on the phone to help solve problems the consumer is already unhappy with, is a sad portrait of their business practices. I would NEVER recommend State Farm for anything. Sad corporations have gotten so busy, they have no time to see how their employees are handling any situation, and allow rude, insensitive, insulting people to say they represent them. I am appalled.

Richard Hickman Jr.
from Walled Lake, MI
I have been a customer for several years. I have a motorcycle policy with you and now an auto policy. My agent is Jaime Puentes. They were unable to do as expected for me. Due to inadequate processes. I was near cancellation and lapse in coverage. I called another agent and they were able to help in some degree. But due to the Puentes office and games they played with transferring my policy. The new agent could only do so much. This has been the most ridiculous situation with insurance I have ever had!! Hands down!! If you want any further information about this atrocity! Please feel free to contact me either by email or phone.

I was in an accident on April 18, 2016. I filed a claim rite away. The next day, I got a call from my agent. Saying there was nothing they could do for me since I only had liability. I Said, what. I should have full coverage. She said, no you don't. I said, I called you when I bought my car, in December of 2014 and told one of State Farms agents. That I bought a new car and told them who was financing it. And that I needed full coverage, cause im making payments on it. I even sent the financing company my ins info on a form. I was told to fax or mail to them. I did my job.
I just assumed the financing company and my ins agent. Did their job. This is ridiculous . Now I cant afford to get my car fixed. When I told them I called right away and changed everything my agent said, its my word against them.Also, im suppose to have rental ins on my policy. The person from claims. Said, no because u don't have collision u don't have it. But its on my policy. So here is my question, what am I paying ins for? Its sad because my mom, my grandma, and my brother were customers of you. Not anymore.
They said, they could put collision on my insurance. What good is that.There not doing anything to help me. And I don't know if im going to have a car to even ins. after this. im very dissatisfied and angry , about this whole mess. And know one is taking responsibility for it. so im the one suffering.The one who trusted them to do their job. Its funny on my policy they changed the make and model of my car but not the policy. Its kinda fishy to me.

Richard Wagner
from College Station, TX
My claim # is 538L08299. My BMW was totaled in the Houston floods of 4/18/2016. Flood water was pulled into the air intake which "hydro-locked" the engine (I have been told this by 3 different BMW dealership service department managers). This apparently results in a ruined engine and the vehicle is totaled. I had the car towed to a nearby garage that works frequently with State Farm adjusters. Their is a State Farm approved mechanic there who can examine your vehicle, this helps speed up the process for the adjuster when they arrive to inspect the vehicle. The mechanic has informed me that the engine is in fact flooded out and I likely have a "blown head gasket".
As of today, 4/25/2016, no one from State Farm has arrived to inspect the vehicle. I was told to "wait in line like everyone else". I realize that this weather event resulted in a large number of claims, but I have been waiting a week for what I am told is a process that takes a few minutes. The adjuster arrives, files a "total loss estimate", and I can proceed with obtaining another vehicle. I was also informed by State Farm that many "field teams" have arrived in the area to expedite the claims process. Can someone please stop by the garage and inspect my vehicle? I am frustrated with waiting in line.

Joseph cooper
from The Bronx, NY
I was granted renters insurance for $152.00 on the spot. They accepted my payment. A month later, they reject me as a customer, because of an investigation of some sought. Why accept my payment.d They sent me a refund check for $129.00. All I'm asking is for the balance. I have proof that they accepted my payment.

Robyn Casj
from Lynchburg, VA
On Feb 24,2016 central Va suffered a tornado. I was one of the lucky ones but I did have some roof damage. I have been a costumer for almost 30 yrs and never had a homeowner claim. Its been almost 6 weeks later and I'm still waiting. I did have 1 adjuster come out and took look at the damage. When he was there he told me he thought I called just replace some of the shingles maybe a 100 or more? I told him I didn't want a mix match roof...he told me don't worry people don't look up.
The storm took my ridge cap off...he told me i didn't need one of those anyway. It was on my roof before...then why I'm I paying insurance on it. Then when they called my son was having surgery and didn't answer the phone, they close my claim. This has happened to me 3 times. It is very frustrating. I am still waiting. I would tell anyone don't get State Farm ins. I thought having a company like State Farm would be better even if you paid little more in your premium.

Connie E. Gilchrist
from Baltimore, MD
I have been with State Farm since the mid to late 80's with different agents over the yrs. I'm now with an agent I've been with since early 2000's. I have a history of no more than 2 or so accidents over the years. And I cannot understand why my insurance goes up every yr. In May of 2015 I received a discounted rate of $442.75. Thinking that would be my rate. 6month's later it's up again $561.83. renewal for May 2016 you have me paying $728.77. why is this happening, is my account number right or what. Please review my acct. information, as I'm on a fixed income and have been with the State Farm Family for 30 plus yrs.

Carolyn Thompson
from Vancouver, WA
As you can see I was involved in an accident. My complaint is they paid Latacia Pruitt. I have tried to talk to someone in all the depart and they say they can't talk to me. Latacia did not file the claim. I've just started to look for an attorney because state farm has shut me out of my own claim and paid my daughter which have LIED AND TOOK the money. I was getting my paper work together and notice that all the texts from Darwin Franklin and the forms sent by Pam had been deleted out my computer. After contacting Google customer service they had me call an outside company that could retrieve all my email. When I called (888)551-2881 they said there was a virus planted in my gmail and it had to be state farm because it the only mail missing.
So for over 2 hrs today we were online and retrieved 6 of the deleted text from Darwin tomorrow they will finish and try to get the form Pam sent me. this is costing me $149 when they finish the only way I will not be charge if they can't find Pam's email. The point of the message is that who would have thought that Rigo and Darwin would go to so much trouble unless they did something wrong and, they work in your claim Department. When I signed on to the claim they are not there neither, so this shows something has been done wrong. it has only 4 forms no communication from Jan 20 to Feb 15, but they extended the rental. You should have my texts which explain how hard I have been trying to understand what happened. I waiting on something from your dept to fix this problem or at least contact me.

Kimberly Whitley
from Lynwood, CA
I have been with state farm since 2010 and the agent that I have was terrible so I change my agent. Second I found out that someone decided to but my daughter on my policy and did not ask me my daughter had her own policy and by them doing that my premium went up. Here is the problem state farm don't have the right to change my policy without my permission and I did not give my permission also I spoke with my agent and no gave them the information
so my policy need to be put back like it was and the price on the premium put back. I also in formed my agent that I will not pay 128.00 at all and I will not pay my premium until it fix no has the right to put another driver on my policy unless I say its ok.

I recently switched to State Farm because the price they quoted me for my premium was less than what I was paying currently. I paid for half my premium upfront. When I went online to check my account it said it was still in the underwriting process. I called and the rep said sometimes it takes a couple of days. I checked back a week later and realized they raised my premium without telling me. Had I known that my premium was so expensive I would not have switched or purchased that policy.
I called State Farm customer service to cancel and to find out why I was not notified that my premium would be increased. The rep I spoke to said he would cancel and refund my money. It has now been two weeks and 6 phone calls later. I have not received my money and I recently found out the rep only canceled the policy on one car instead of both. Today I called and the rep said only one car was processed and she did not know when the other would be done. I have tried complaining through the proper channels but it has not worked. All I want is my money back and to have nothing more to do with that company.

Stephanie M. Verlander
from Anthony, NM
I love my agents here in El Paso Texas; however, the claims department with State Farm is horrible! I am so upset I don't know what to do anymore. My accident was a nightmare in itself, but dealing with claims service and slow slow, slow actions and contact it has really been even more so a LIVING NIGHTMARE. My claim took weeks to handle. I had trouble getting anyone to even call me back in timely manner, the payoff was so slow and hasn't even received my lien holder yet, nor has EPTFCU even heard from State Farm.
My payoff amount with my credit union was good up to 2/13/16, and here we are at 2/18/16 and not one penny has reached my lien holder. I'm struggling as it is and now because things were not handled in the due time frame which was set between you and my bank, I am stuck yet once again handling claims job and on the phone while I am at work trying to do MY JOB! This was the most awful experience ever. I am really, really upset.

Dan Immergluck
from Atlanta, GA
I have been a customer of State Farm for 25 years. A few weeks ago we filed our first homeowner's claim in those 25 years when a plumbing leak dripped down to the first floor and caused damage. The company's response has been atrocious. It took me hours to get through to claims. Then the adjuster who came clearly did not know what he was doing. Then I emailed them a copy of the plumber's report that clearly stated that to fix the plumbing leak that caused the damage, the bathroom would need to be "torn up."
The company denied the claim, other than $300 above my deductible. (The cost to repair would be more like $15,000-20,000.) Mr. Ken Jones, a manager in claims in Chicago, said that they would only pay for work that was necessary to fix the leak. I replied that this was all I was asking for, and that the plumber had clearly said that the bathroom would have to be torn up to fix the leak. So, the manager said he would send out a new adjuster and have him meet with the plumber.
The second adjuster said the same thing as the first - that the bathroom would not need to be torn up, even though the plumber was in the room and contradicted him and I had submitted the written report from the plumber. (I had agreed that I would fix the actual plumbing itself because I knew there was an exclusion for plumbing.)
Then, the manager called me to say that he did not dispute the fact that the bathroom had to be torn up, but that my policy would not cover that work. If this was the case, why did they send out the second adjuster? Why did he suggest that they would cover such work earlier. The company tried one reason after another to not cover the loss.

Today I received notice that State Farm was cancelling my home owner insurance after 32 years. The reason was to many claims in 32 years. I can count four 3 storm and 1 vandalism. State Farm has all my of insurance, home, auto, boat and life. I guess they don't want my money. Because now I will take all of those policies and go elsewhere.

Diane Falke
from Mesa, AZ
My car is paid for, the car is registered in my name only, I have had insurance with State Farm for years. I was married on December 5th, of this year. I called my agent to change my name, and it was said that my husband had to be registered to my car. I am not happy with this. I called my agent in California who has my insurance on my condo. She said that I could have my husband exempt from the policy. I'm living here in Mesa, Az. My insurance agent said no. Who's right?

Marissa kline
from Akron, OH
I was in an accident may 18, 2015. My State Farm claim is still open for reasons unknown. I cannot get a hold of the claim adj-always get his voicemail (Matthew Stambaugh), they will only contact me by mail and so to top it off I received a letter today after my first big complaint last week on their website. The letter states; "to make me aware the Ohio statute of limitations expires May 18th, 2015"; which is the the same day as when my accident happened. I don't understand this? I was not at fault for this accident and have had more then enough trouble with all this. My car was taken in for repairs and 4-5 months later seen it wasn't done properly: paint is chipping off and/or rubbing off already. I'm still having troubles with the alignment and my wheels.
And this is the worst part: I tired everything in my power not to go to the hospital but 2 days after my accident my upper back and neck area seized up and I was forced then to go to hospital for treatment per my work. Now State Farm will not pay any of these claims and all the hospital bills are in collections and overall I had to take off work for 3 days due to this accident and the adj states I can't be reimbursed for as well. I don't get this. Why do I have to feel stressed out 7 months and going, when is this going to end, why can't I talk to a manager or someone who will listen: I just want to close this how do I stress this enough for State Farm to understand.
This accident was not my fault I say it again. I should have know since the first day when State Farm and the police had to force the insurer to call his insurance co for further information regarding him to file a claim. I should have know then this was not going to be as easy nor convenient task on my behalf. Ugh. State Farm is unreal and has struck me with more grief then I can handle. I pray for everyone's sake if this has happened to others within my situation.

Robert Grandaw
from Port Orchard, WA
I rate the Company and my experience with State Farm over all the years I have been a policy holder as excellent. My complaint is just one of irritation over the attitude of my agent in Shelton, WA, Malanie Bakala. Some months ago my auto insurance increased by close to $60 and I complained to my Melanie Bakala that I thought it excessive and now my be the time to look for another insurance company. She replied to go right ahead as that may be the thing to do.
Today, Dec. 3rd, I received my Home Owners Policy statement and it indicated the payment was to be made by the Mortgagee which is not the case. I phone the Mortgagee and they said they did not authorize the billing to go to them and furthermore, they do not have any fund from which to pay insurance or taxes. They advised me to call State Farm. Chris at the State Farm branch took my call and said that mortgage companies require they pay the insurance. I advised her this was not the case and they must have taken upon themselves to make the change. Finally after consulting with someone she came back and said she would take payment NOW over the phone. I asked when it was due. She said Jan 12th, 2016. I told her to rebill me with a return envelope and payment stub. She then agreed to do this.
This complaint is not against State Farm, but this branch. I find their attitude inappropiate in representing State Farm. Tis the season to be Jolly.

Shannon Chapman
from Little Rock, AR
I have been trying to change my coverage online for the last 2 months. I finally received a call back from an agent on Monday 11-9-15. She apologized to me and let me know that she would be processing the change right away and was sending me a confirmation of the change that day. That never happened. My husband contacted our local agent today 11/20/15 pretty upset to express his disappointment. The purpose of his call was to get things resolved that day and he didn't feel as he was getting anywhere with the agent. She never apologized or took responsibility for what had been going on. That pissed my husband off. He said a few things that where inappropriate but not one time did he make any threats. The agent said that she no longer wanted to conduct business with us and would be forwarding our information over to another agent. I think that this was very unprofessional of her and I don't like the way she did us. If this is the way customers are going to be treated by state farm agents then I think we may need to consider finding another insurance company.

robbyn ferris
from Denver, CO
I phoned the customer call center for State Farm. I was put on hold. The agent promised to call if disconnected. After 2 minutes state farm disconnected. The agent did NOT call. I re-called state farm. The 2nd agent promised to re-connect. He did not. Wow! Very sloppy customer service.

Karen
from Long Beach, CA
We have been a customer of State Farm Insurance for our cars for over 35 years and have found their service to decline during the past few years. There is lack of communication and much delays in responding back to our inquires. We filed a claim back in March 2013 when we were hit by a car that backed up on us and since that time there has been very little progress in terms of finalizing the case. State Farm has claimed that the case was preposterous in that the person who hit me was at fault; therefore, State Farm has continued to try and pursue the case with Geico and has hired any attorney to follow up with this case. In the meantime I gave a verbal testimony via the phone (in Southern California) and six months later they claimed that the phone recording was not valid and unable to be processed. I had to go directly into the State Farm office to follow-up with this. They had placed me on the phone to re-testify the accident again. Since November 2013, I have yet to hear back from State Farm in regards to the progress of the unresolved case.
In the meantime, my six month premium bills have continued to rise in anywhere from $40-$50 without any sufficient documented reasons to explain why there was such an increase. In following up with this, we e-mailed State Farm directly and their response was that it was 'state wide" and no other reason to explain what the state wide increase evolved from-- earthquake, floods, disaster, shortage of water, road repairs, etc. This is not good communication at all. Businesses expect to keep their existing clientele satisfied and as continuing customers, but without effective and clear communication, it does not feel good to deal with such an insurance company as State Farm.
In my experience when there is an increase in any fees with a company, it is a normal procedure to explain to the customer what the increase fee imposed is, otherwise, if a customer inquires, they should discount or prorate the customer's bill appropriately since the increase in rate was not appropriately conveyed to the customer in writing anywhere in the bill itself. This is definitely not good practice with State Farm. We have not filed any claims with State Farm for over 2 years and we are good standing customers who are over 55 years old. State Farm really does not value their loyal customers. We are really considering to look into other potential insurance companies that can offer us a much comparable rate as State Farm.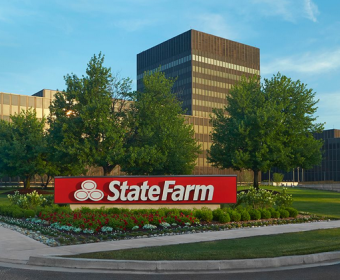 Kelly Laign
from Canton, OH
We rented a car on November 2nd from Hertz, here in Canton Ohio at the Whipple location, a 2015 Nissan Altima, drove the car for a day and realized the heat didn't work in the vehicle so we contacted the location they we rented the car and was informed that they did not have another full size car(by there standards) at the location. So we were informed that we could get a compact car from this location and we explained that a compact car would not work for us due to we have an elderly person that would be getting in and and out of the vehicle and it would be to hard on her. The young lady informed us that we could go to a different location and pick up a car in the next town, so i contacted the corporate office and explained to them that we could not go that far and pick up the vehicle so she informed us that we could go to the airport to pick up a vehicle and that she would call them, so after putting me on hold and being the third person that i talked to at Hertz due to they kept sending from one department to the next, she came back to the phone and told me she couldn't get through and gave me the number to call (which i got a hold of someone immediately) problem solved, "hell no".
Spoke to a guy at the Akron Canton airport and explained to him that they had me call from corporate office and would pick up a mid-sized car from them so then he explained to me that he doesn't have one either and that i would have to go to Akron to pick one up. So I asked if it was possible that they could have it brought to there location, and was informed that they don't do that. Well i informed him that they don't do business either and that i would be heading to Enterprise so I will be dropping the car off to him at the Airport and he can deliver it to the Whipple location since he don't deliver cars, and that we will never do business with Hertz again. And the funny thing is i am a county employee and we rent cars through Hertz for our business trips, and I am usually the one who takes care of it, but it will never happen again.

Mabel Katherine
from Bossier City, LA
My State Farm Agent, Caldwell Dunn, did not submit my roof replacement information which I gave to him at the end of February 2015 in a timely fashion to the home office and yesterday the home office cancelled my homeowner's insurance policy. My next course of action is to call the Complaint Line and the CEO! I have been a State Farm Client for over 30 years and my service was excellent when Charles McCreary was my agent. Charles was a perfectionist and did a wonderful job and so did his office staff. The two agents, Kelli Smith and Caldwell Dunn, whom I have encountered after Charles' death have been irresponsible and unprofessional. I am a very dissatisfied State Farm Client as of today! There is much more to this situation which I need to discuss with a customer service representative as soon as possible.

Alice McCloud
from Sunman, IN
June 2015 My husbands ford focus was involved in a chuck hole incident as well as flooding which fried the computer system in the car. We filed the claim and after moving through the process of determining why it was un drivable discovered that the transmission was involved. We were first told that that the transmission could only be removed with our permission. 30 minutes later, the decision was reversed and the adjuster said to take the transmission out. The Trans was removed and found to be damaged , cracked seal which leaked fluid. We referred back to a former claim of a rear end collision . No claim was found. Then the claim was found. the car was 2 years old with 167000 miles , known by most car owners as minimal milage. SF refused to fund the transmission replacement. Why would a transmission seal be cracked? general wear all high way miles? or a collision? SF continued to refuse coverage. 30 years of SF coverage with no more than 5 claims in that time... 2 houses and numerous cars covered by state farm and this happens... result... we are moving to new insurance co. Repair shop folks stated that WE GOT SCREWED. We intend to let it be known that SF is a poor choice.

Connie Atha
from Jacksonville, AR
Flood Insurance problems are common with State Farm it seems. Here is my complaint letter. After asking for my insurance to be transferred from Eric a few years back, Eric kept my flood insurance. FEMA has requirements in filling out paper work to lower your flood insurance. Working between FEMA and Eric was frustrating. Eric would not get the requested paper work into FEMA. After the last request to fill out a certain document, he told me it was taking up too much of his time and transferred me to another agent. The requested document was sent in to FEMA blank with his signature on it. Now I have to start all over with a new agent. I am like a good neighbor.... I tell everyone not to use State Farm!

Brenda Granison
from Chicago, IL
We were rear ended on 7/22/14 by a drunk driver who fled the scene and totaled my Lexus. State Farm was our insurer for over 23 years. They insured my house for 21 years and 3 cars with full coverage. We called the police immediately. They came to the scene and took our information and the witness who saw the accident information. We went immediately to the hospital. We called State Farm and told them what had happened. We were able to take a picture of the license plate of the drunk driver who fled the scene. The Sheriff told us the guy had whiskey plates. The Police did not go after the guy not that day or any day. We were sent a letter to our home stating that they sent the drunk driver a letter asking him to call the police about the accident. This letter was bizarre because it was a whole month after the accident. My husband is a Pastor and has been for 11 years.
State Farm gave us the worst treatment I have ever seen for someone who was left for dead after being rear ended by a drunk driver. State Farm got the witness statement and acted like the guy was lying and did not see what he saw. They did not contact him until almost a year later and tried to poke holes in his story. The witness told the police the same story as he told State Farm and my lawyer. State farm is a RACIST organization. The drunk driver is also insured thru State Farm and the guy is trying to say he did not commit the crime. State Farm stopped paying our medical bills after two months. The Medical places then started sending us the bills now my credit is being ruined. The line of questioning they gave us was unbelievable during our deposition. They asked us if we were felons, if we did drugs, if the accident my husband was in over 30 years in the military ago was the cause of the accident now.
They wanted to pull our financials for me and him and our church. We were the ones who was hurt in the accident. What does my church have to do with me getting rear ended? MN is a NO FAULT STATE. They have humiliated us so bad that we do not understand what is going on. They wanted to know why we even went to the park or on a drive. I have never heard of anything so strange in all my life. My lawyer said if we were white this would have never happened. I am submitting complainant forms to every organization I can for the BAD CUSTOMER SERVICE FROM STATE FARM. I would HATE to see what 25 years of being with a company gets you. There is not a day that goes by that we are not in pain and we are being treated as if we did not have insurance with this company for 23 years. We are hurt and cannot make the pain go away we would not intentional hurt anyone the way they have hurt us.

Pearlane Reid
from Columbiaville, MI
Agent unprofessional messed up my payment plan by having by premium deducted from my checking acct caused me to get a cancellation notice tried to find out the problem all I could get is I don't know called the corporate office talked to someone I thought had taken care of my problem I was told that agent did nor reinstate my payment plan from March of 2015 ( at that time I was having another problem) was told that a payment who be taken out on 5/20/2015 I would get another cancellation notice at which time another premium payment would be taken out and then I would be back on course none of that happened all a LIED.
5/29/2015 called by agent twice no return went to the office at which time I was told no payments have been taken out went to my bank talked and cried with Sue ( my husband died 2months before all this lying I was getting ) Sue checked my transactions and found no payment taken out of my account no time in May. I was so hurt and distraught all I could do was cry.
Went back to the agent's office made payments to catch me up had the business I was calling them taking carry and was asked did I want a peppermint to sweeten me up told her no cause no because State Farm is NASTY and walked out the original agent sitting there eating and never spoke nor apologized. Yes State Farm is NASTY I have been with State Farm since 1976 or 77 I have 3 agents 1 nice second one was a thief he took my husbands discounts off without permission when checked on the high premium he checked with corporate office to see if he could be reimbursed for the difference they told him no so I guess he put it in his pocket now this one wants to keep you running every month for errors on the bills. Yes State Farm Is nasty.

Leon Alexander
from Elmore, AL
I was involved in an accident last year, where I was ran off the road. It was the other driver's fault. My car flew through the air over 10 feet and landed in a ditch approximately eight feet below the street. I was driving a 2014 Infiniti convertible. State Farm did a poor job assessing the vehicle and never asked about the accident.
Instead of totaling it out, they paid 28K in repairs after it was in the shop for four months. Since then, it has been in the shop for over a month because a bracket that raises and lowers the top was warped, which brought the total to 31K. I think the car is unsafe to drive because the seat moves at the frame and knocks on turns above 15 mph. I am terrified it will rip out if I got into the smallest accident. Infiniti has had trouble getting them to respond, so I finally got involved and it is supposed to get looked at next week.
Long story short, the adjuster's customer service and response time has been atrocious. But even worse, his failure to properly check out the vehicle in the first place is going to cost State Farm a small fortune becuase in the end, they will have paid over 80K for a 50K vehicle and will lose a 21 year faithful customer.

LLynn
from Crossville, TN
State Farm Insurance Murfreeboro, Tennessee will start deducting money from employees paid check per State Farm survey.
In 2014 Murfreeboro, Tennessee, State Farm Insurance Headquarters's did a survey and decided that their employees where being paid more money than the national average. In the past, this was a company who encourage the employees to get their licenses, etc to exceed and climb corporate ladder.
Starting August 2015 employees paid checks will see the first deduction over the survey amounts.
Example:
If the Level before survey paid 25,000.00 and then survey said it should be 20,000.00. There is a 5,000.00 difference. In 2015, 2,500.00 would be recalculated from pay check and employee would receive 22,500.00 per 2015. Then in 2016 the next 2,500.00 would be recalculated, leaving the employee making 20,000.00 per year instead of original 25,000.00 per year.
1. Is this illegal? It is morally illegal.
2. State Farm is not dealing fairly with their policy holders or customers, now they are targeting their employees.
3. Is this just in Murfreeboro or is this nation wide? Time for a investigator reporter.
4. How much did the survey cost? More or less than taking money from employees?
5. Please do not say for employees to start looking for another job. How about State Farm doing the right thing and not take employees hard earn money.
How would you feel if your company took money away from you that you had work hard to achieve for you and your family? How would you feel if you transfer from other state to the Murfreeboro location and now getting a pay decrease? Would you help State Farm customers to the best of your ability, after the company put the screws to you? This is a lot to think about Dear Customers of State Farm. If you thought things were bad before, good luck future.

Joshua Sutton
from Saginaw, MI
I called and canceled my policy because I switched to a different insurance company. Two days later, they pulled funds from my account for another month for which I received a $25.00 NSF fee. Then, a week later, they pulled the payment again. When I contacted my local office again they then informed me that they would put in a refund request but I would still have to pay for the week of coverage due to my payment date being a week after my coverage date that no one informed me of. So now I am out $25.00 NSF fee and $30.00 for coverage I didn't need because I was already covered by my other insurance company. I would appreciate getting my money back.

David rezendes
from Round Lake, IL
Called them to ask if my daughter's truck could be insured under my policy. I specified that the truck was registered out of state. I was told they could do it as long as it she was listed as an occasional driver. So I renewed the plates spending about $100. Called to start the insurance and was then told they couldn't do it. The agent then became extremely rude! Time to drop these idiots!

Dorothy Davis
from Westlake, LA
I had purchased home insurance with State Farm Insurance about 6 years ago. The home was my mother's home and I lived with and cared for my mother, she has since passed. When I purchased the policy from Chris Gaudet in Lake Charles, La, I went to the office without my mother, I had the payments automatically withdrawn from my checking account each month and there was no problem. Someone from the company recently called me to ask about putting my auto insurance and home insurance together and at that time I did explain that the home was not in my name but my mother's and she had passed. Now there is some settlement damage on the rear of the home, I called and sent a photo to the agent to see what I need to do to repair this and was told that I need to get a contractor to give me an estimate (no referrals given). Before I could get someone out to look at the damage I receive a call from the agent to say that my coverage would be cancelled by the 15th of May. I am just upset because no one had a problem taking payments from me each month and no one even explained that there might be a different route that I could do to be insured. I was told that I would have to find coverage elsewhere.

dawna radd
from Lansdale, PA
One of your agents knowingly bonded a convicted felon who did jail time for stealing over $20,000 from banks in Doylestown, PA. He did this even after we showed him her certified conviction papers from the County of Bucks. We have been told by your underwriters at State Farm that the bonding coverage is null and void because a convicted felon can't be bonded. I need a name and address of someone who can handle this so we can send the Certified Conviction papers from Bucks County to them so they can see for themselves.

Pamela G Lowery
from Lexington, SC
This is not an accident complaint. My Mother passed away last Sept. 2014. I took the death certificate to her agent which is mine as well. I'm making payments on the truck she had at the time of her death. First Citizen bank has been notified. As long as I keep the insurance up-to-date and the payments, no problem. I have two statements form State Farm - one is Jan to July 2015 on the 2010 Toyota Tacoma truck which is for $488.06 Acct # 1302368227. Which states premium paid $488.03. Now the next statement same truck, same payment plan # and I owe $ 584.77 Jan to July 2015. Jan. I paid 193.41
Feb. I paid $201.52 March I paid $185.64 April I paid $185.64. Total of $766.21 as of April... I HAVE OVER PAID MY PREMIUM NOW WITH 3 MONTHS TO GO. PLEASE LET ME KNOW WHAT IN THE WORLD IS GOING ON.... If this is the way it is going to be, I'll take my 2015 Honda, 2010 Toyota, 2002 Pontiac, 1992 Mazda else where. This is no way a threat to State Farm, I know you probably don't need my business, but I can't afford your rates like this. Seems the only problem is the truck. I have contacted my agent Mark Rouse several times. He has done NOTHING to help me!!!!

James H. Fazio
from Ankeny, IA
I have had my townhome insurance with State Farm since 2004. I had some questions on my policy and coverage and was calling since 8:30 am this morning 4/20/2015 which the business card they open. They would not answer the phone and kept getting a recording. I decided to drive there and went about 10:15 a.m. The girl in the office was rude and defensive and lacked professionalism. Her attitude was not what I expected from a State Farm representative. She said I didn't have a policy according to her records, and that was incorrect. I finally told her I was going to go to another company and this was no way to run a business. As I was leaving, she yelled at me sarcastically saying "Have a nice day." I'll never ever do business with State Farm Insurance again and using social media to spread the word about this company. Buyer beware! The agency was Todd Adamson 3210 Hubbell Ave.Des Moines, IA. 50317-3750 Phone number 515-266-8888

d weiss
from Monterey, CA
I am totally disgusted with state farm ins. One of their insured hit my car over a month ago, yet I had to go trough 15 diferent people, who always gave me different answers. Not only did they not give me what my car was worth, but never paid me a dime for the damage done to my car by their insured...whom as per the police officer who filed a report, said that she should not be driving, due to her age and medical problems, and would refer the report to the chp for an evaluation. To treat a disabled veteran this way, well I only hope their CEO sleeps good at night. He must, probably make 20 million a year plus perks. All I have to do is read ALL THE COMPLAINTS against state farm ... huge complaints, I will tell all my friends never to use state farm and to look up the complaints.
Have feedback for State Farm?
Thanks for your feedback!
Sorry. Please try again later!