Motel 6
Motel 6 Complaints Continued... (Page 3)
253+ reviews added so far. Upset? Call Motel 6 corporate: 1-800-557-3435

The housekeeping keeps making me com0lain and they thought i tried someone and they keep bangning and kicking and screaming can you tell the minnesota twins to win

Place is dirty. Staff is rude. Tweekers and unregistered "guests" going in and out..Make a complaint at the front desk and I'm the problem. Definitely will not be returning.

S̝o̝n̝j̝a̝ N̝i̝c̝h̝o̝l̝s̝
I̝ w̝e̝n̝t̝ u̝p̝ t̝o̝ t̝h̝e̝ o̝f̝f̝i̝c̝e̝ t̝o̝ l̝e̝t̝ t̝h̝e̝m̝ k̝n̝o̝w̝ a̝n̝d̝ t̝h̝e̝y̝ s̝a̝i̝d̝ t̝h̝e̝r̝e̝ i̝s̝ n̝o̝ m̝a̝i̝n̝t̝a̝i̝n̝a̝c̝e̝ m̝a̝n̝ h̝e̝r̝e̝ @ T̝h̝e̝ S̝t̝u̝d̝i̝o̝ 6 a̝n̝d̝ M̝e̝ a̝n̝d̝ m̝y̝ f̝a̝m̝i̝l̝y̝ a̝r̝e̝ i̝n̝ n̝e̝e̝d̝ o̝f̝ a̝ M̝i̝c̝r̝o̝w̝a̝v̝e̝ r̝e̝a̝l̝l̝y̝ b̝a̝d̝.. A̝n̝d̝ t̝h̝e̝y̝ i̝t̝ m̝a̝y̝b̝e̝ t̝o̝m̝o̝r̝r̝o̝w̝ b̝e̝f̝o̝r̝e̝ w̝e̝ w̝i̝l̝l̝ g̝e̝t̝ o̝n̝e̝...

Elsa Berdecia
from Bedminster, NJ
When we arrived to check in, there were no two Queen beds available. We arrived at 2:50 p.m. I was told that I would have to wait 30 minutes to get a room. I went back at 3:30 and there was still no room ready for me. I was told to come back in a half an hour. I went back at 4:15 and they still didn't have a room. Finally the front desk person started questioning about a room for us. We got the room at around 4:20ish. If check in is at 3:00 p.m. why don't they have the rooms ready??? You are expected to check out on time, 12 p.m.

Shelly
from Saint Paul, MN
We have recently lost our apartment building to a major disasters fire that was not our problem or cause we had called your facility in Saint Paul Minnesota to find a safe place to stay and hope to get the same rate that the general manager had given us the first week we were here however after that week we were told that it would be 350 to 375 a week even after we lost everything in the fire and we have been nothing but quiet honest respectful tenants of our room being rented we have complied with everything we were told no smoking no drugs no loud noises no disruptions and yet we were told that we would be given the same rate as long as we kept paid and I have I have discussed continuing our stay here however we were told that the price would go all the way up. The Red Cross helped us for some time for about three or four days and now we have to come out of pocket to pay for a place that has no microwave no refrigerator and extremely loud people throughout the building not complying as we were told. We need to have something done or we will make sure that this motel is reported for mis-information and telling us they would be able to help us in this crisis we are dealing with. I don't know what ur policies regarding this are, but how is anyone supposed to relax when there is constant marijuana throughout the building and horrible cigarette smells continuously coming in through our bathroom. We are not trying to cause trouble, simply trying to re-coop our lives during this trying time we are dealing with. I would like someone to contact me regarding this experience, preferably someone who can help us resolve this immediately!!! We are here u until Tuesday morning and then have no place to go due to non-compliance of the deal we were initially given. Thank you and I look forward to your urgent response regarding this matter and/or violations being ignored. Please contact me at6517557613 or mkito1981@gmail.com

Marilyn Coulon
from Martinez, CA
On the 3rd of April I checked into MOTEL 6 on H St in Lompoc, CA., checking out on the 9th. Almost immediately, not only harassment started, and stalking. I am presuming it was from drug dealing because they would not move away from door. We had one African American who circled the building from 11 AM to 6PM,, like with stalking. I would have left, except I was too I'll with a very bad cold from the fall out from the last fires. I did email your customer service, and told Moses on evenings.about the stalking, and of course, about being harassed
by name calling. Unless I,get reimbursed either with credit or money, I will make sure it is well advertised what is going on there.
Marilyn Coulon

Robert Nego
from San Jose, CA
My complaint is tin foil on Motel 6 I made up a whole bunch of lies and stories about what we were not doing very rude she had told us that we were disgusting people and disrespectful people that is not true she said that we were bothering him housekeeping for money. That was nothing to you that we were bothering customers for money and we had to leave before she goes to Cops so when we left me and my family I have three little ones four year old 8 year old on a nine-year-old that day we had to stay at the park and we slept at the part for the whole night cuz we have nowhere to go we have taken all our stuff from one city to another city dragging it cuz we didn't have no vehicle take a two and a half hours to get to where we got to go on foot with three big old luggage and three little kids general manager calls his back so we can come back she apologized for employees action Come Back Inn started again employment at the line that she was threatened felt run for her life my two little kids asking for toilet paper she said we could not get no more toilet paper cuz we ready have power supply for today based on my knowledge I believe you're entitled to get as much toilet paper as we want cuz we're paying for the room so she had called the cops on us now my kids are dramatizes scared that they may take your dad to jail I lost my wife she passed away two years ago so now they going to have the cops come over here and stand for over toilet paper something has to be done the general manager is not doing nothing about it so I'm writing to you guys hopefully you guys can do something about it cuz general manager is not doing nothing about she's not listening to my words or listen to anything what I have to say I have sent her a video of wild hurting for you I was asking and she still not taking action about anyting please I need you guys's help

Jane
from Albuquerque, NM
Dirty sheets!
I checked in at 6:30 pm. The room was apparently cleaned-no trash, supplies like soap and toilet paper replenished, no odor, beds made up. I went out for supper and brought take out back to the room. When I turned the covers back to get ready for bed at 9 pm there was a shit stain on the sheet! I called the desk and wanted the bed cleaned. The person working the desk said she had no clean sheets, no key to the laundry room, no home phone number for the manager. When I was adamant about the sheet situation- I will not sleep in sheets stained with shit, she refused a refund. When she offered to change rooms she also mentioned that she would charge an additional fee. Finally she rescinded the additional fee.
But I am still angry. I will report to Albuquerque health department tomorrow.

Karen Lindquist
from Davenport, IA
I have contacted the Motel 6 in Davenport front desk to give the manager a message 5 times in the last year to fix the fence attached to their property line and I have never received a message back from the manager. I then called the Motel 6 coorporate office and was told it would be taken care of last fall. I have attached a picture of the fence and I hope this situation will be taken care of as soon as possible. The store number is 4634.

Stayed in Motel 6 Whitby On business. On April 08 -10 2019. Stayed in room 316. Told front Desk Tuesday Morning Toilet plug., Can back to Room After work, And notice a Used Condom in Garbage can , Gross ???
I had to Call Manager , and Complain, HE DID EVEN CARE >
I should have put Stop payment on my VISA
I will NEVER stay There again , or any of you Chain Hotel, . I usually stay at Choice Hotels,
I have pictures to Prove it.

The location in Joliet off of I80 is horrendous and rude!!! They didn't provide a remote until our 2nd night then when we checked out I get two blocks away and they run my card for a pillow. I called there immediately and I was told to come back so I went back Only to deal with some young punk who refuse to do anything to help me after I even offered him to go look in my car. He called his manager and speaks their Indian language which is also rude and I'm Santa way again telling me to call the manager and the next day and the manager says you have to report to five days for Credit all for an issue that is not my responsibility the housekeeping fell short on supplying an extra pillow and I am being held responsible cool that you're completely uncooperative and rude. I should've been given my money back immediately. Whoever is in charge of this location needs to see to it that I get my money back. Here's my phone number7086749720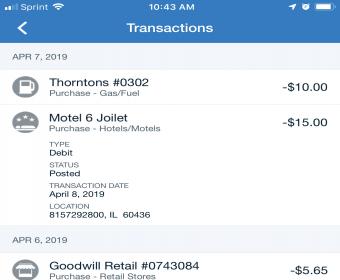 Rhonda batemam
from Little Rock, AR
The motel 6 off loop 12 and 35 in Dallas Texas has a issue with bed bugs we were move from room we got first cause the bed had baby bedbugs then moved to a different one that had adult bedbugs we told the desk if we could get another room cause we got no sleep being bit all nite we took pictures.she was rude said she give us only have our money back.

Taxgeca Brooks
from Orlando, FL
I came here on 4/3/19 from the time I came here I pacifically specified that I would do my own housekeeping in my room I reported it to the front desk also to housekeeping OK started on Saturday someone came up to my room three times and put the key in the door and open my room door while I was sitting on my bed with no shirt on due to complications of my breast I don't think is right came back today they called they self cleaning the room but I am going to post the pictures of this rain that supposed to be clear because I'm trying to figure out why do they keep coming to my room opening my door I feel like a sexual harassment or somebody's trying to do something that they don't supposed to be doing and is stealing some of my belongings was open when I got back so right now I'm just searching to see what is missing and what's not missing I have so much stuff here I can't really pinpoint it right off but nothing was done in my room for them to be here so I will be contacting corporate as well and if Call 911 that will be done in the morning as well and he understands what is going on with this dirty ass linens on my bed that was made up LOL not a joke on y'all now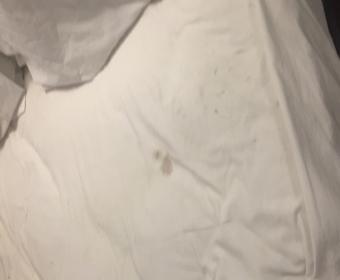 On Oct. 25, 2018, I made a reservation at the Motel 6 East Madison, Wisconsin, for Saturday, April 6, 2019. I made the reservation online through hotels.com. In the notes section of the reservation, I cited that we needed a first-floor room due to us having a pet and my husband being disabled and not being able to maneuver steps. On the Tuesday before that Saturday stay, I called to ask if we could have room 106 because we had stayed in that room the previous weekend, and it fit our needs perfectly - first floor, large bathroom for my disabled husband, nice flooring, clean, quiet, close to the entrance for our dog and for carrying in luggage, etc. I was assured we would have that room. When we arrived on April 6, not only was room 106 not available, there were no first floor rooms available. The employee read my notes from the original booking citing my exact need for a first floor due to my husband's disability. To say the least, I was furious. I asked how they were going to take care of this situation and accommodate a disabled person. Everyone claimed that they could not do anything. I asked them how they expected my husband to get up the stairs. They did not have a response. I asked how they were going to compensate us for their error. I was told that they could not compensate us. I asked to speak to the property manager. They told me she was not available but was in the building. I asked that she be sent to my room as soon as possible, so I could discuss this with her. She never came to talk to me even after calling the front desk to remind them. Her name is Paula. Since we had no other option that night, other than sleeping in our vehicle, we took the room on the second floor. My husband was in pain that evening and for the next 2 days and nights from having to climb those stairs multiple times. The second floor smelled horrible, was loud, had barking dogs in the rooms that barked in the night often, and was dirty. My husband was barely able to get into the bathroom because the door was so narrow. The bathroom itself was tiny. The next morning I asked to speak to Paula and was told she was not there. I reiterated my complaints to that staff. Other than apologizing, they did nothing to compensate us. I called to talk to Paula on Monday. She was not there. I asked when she was expected on Tuesday. I was told 9:30, but she comes and goes. I called today at 11:50 to talk to her. I was told she was still not there. I asked when she would be in, and the employee said she did not know. It is clear that she is avoiding me. I gave the employee my number and told her that I was going to be contacting corporate with my concerns. We are incredibly upset about this situation. It is illegal to deny a disabled person accommodations - especially when it was clearly defined in the notes at the time of the reservation. I am expecting to be contacted regarding this issue and for some form of compensation for this nightmare.

Dennis Corriea
from Citrus Heights, CA
Hi, I would like to make a complaint about the Motel 6 in Pinole, CA. The motel had the lights off during the nighttime which you couldn't even see anything. The Morning I left which was April 8th my girlfriend was walking to get our stuff into the car and since the lights were still off she couldn't see and tripped and fell and hurt her ankle and scrapped her knee. Her ankle seems to be fine but it could've been bad they should've had the lights on anybody could've gotten hurt.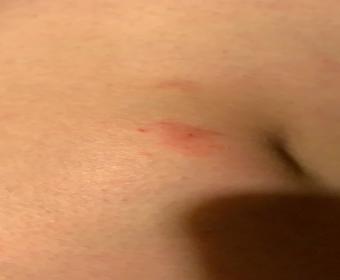 Ernesto Banuelos
from Fontana, CA
Room was very dirty carper stain comforter looked very old and word I very dissatisfied with the quality of house keeping I really think I overpaid for room asked to be given another room or refund I was toldthis was the not an option

Connie Kappler
from Dallas, TX
I made reservations on line. When we arrived I was refused a room because I have a service dog over 10lbs. He repeatedly ask for documents. I even pulled up the ADA laws for service dogs and showed him. He said no no I don't care. I can't believe the hotel's in Texas evidently don't understand that this is a federal law. I expect to hear back from you. If you don't want to talk about this I'll just call an attorney.My email conniekappler12@gmail.com

Kyle
from Washington D.C., DC
At first was told I could check in at 5am and stay all day. Now they harrass us and knock constantly at the door.

Charlotte Dunlap
from Bedminster, NJ
Horrible experience, needed smoke free room and room reeked of cigarettes. Even had a plastic bag tied over the smoke detector so people could smoke in room. One of our group wanted to sleep so we asked at front desk if we could get clean towels and a clean blanket as one smelled so strong of cigarettes and was told they were just collecting soiled ones to be cleaned and to pick up clean ones when we returned from our event I notified her that we would be returning late and was told no problem when we got back the man was very rude said there are no clean towels and nothing he could do that it wasn't his problem I'm angry cuz we really needed to take showers after our day at the zoo the whole reason we rented a room was to be able to take showers and rest before a very long drive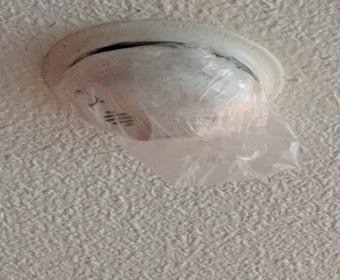 Christina Schooley
from Denver, CO
My daughter rented me a room at motel 6 on wadsworth and 6th ave. Denver Co. The ladies at the front desk were rude and sarcastic in thier tone when attempting to speak in a polite manner as most customer service genuinly do. They dont wear name tags in order to identify them. One is the front desk clerk the other a manager day shift. The first problem was that the washer didnt spin my clothes, they were sopping wet. Very calm and kind voice, since i could already see they with rude mean poeple, i ask for a refund to wash my clothes in the washer that works. She raised her voice at me and argued with me for 10 minutes then refunded me. The door to the laundry room didnt work. And i had already gottin a second key. She said it was the key and replaced it again. She said i would be charged for a thiird key if i would need one. The mantance man let me in and said he would tryto fix the door lock. Why would she charge me for a key i didnt need replaced it was the lock. Then on the 4th of April 2019 my boyfriend brought me lunch. She basicly harassed him about being there but said nothing to me. The next day Friday the 5th of April 2019 he brought me lunch again for work. From 3 to 11pm i work. While he was walking up a man from another room was someone he knew ask if we would chage his phone as he was arguing with his girl friend and wanted to go. We chaged it and 15 minutes later he k ocked on the door we handed him the phone at the door and he said thanks and walked away. Immediately the phone rang and the lady, once again sassy and rude tone of voiice, told me that i had 2 unregistered poeple staying in my room that i would have to payfor them now or leave. I was like wait no and tryed to explain my situation when she interuped me continuously then told me to come to the office so i did. And she said any guest must registrar at the office even if they dont stay and i said" i didnt know that". no one said that the day before. Thats when the other rude women came out yelling at me. I told her im not used to being talked to like this. She said she doesnt know what games im playing but i better get out of her motel. I said not untill you refund my daughter. The cops were there becuase they were kicking out another man for asking for his money back when the same washer left him with sopping wet clothes as well. I ask you why didnt they call the owners of the equipment and put in a work order and put a out of order sign up? Im convinced they are running a scam. By kicking as many poeple out as possible keeping as much of the moneys that should be refunded and getting bounuses for make the company more money this way. Please look into it straight away as the women should be let go. New management put in place. Also i expect to hear from you regaurding my complaint and to know what was found and what wad done about it. It has a bad reputation of kicking people out and im convinced this is why. I will refrain from going to the media at this time untill i hear from you.

Adam Schreider
from Santa Ana, CA
People threatening my life management wasent helpfull or was police ... they banged onn my door for 30 min and called my roommate from a mother room threatening to. Dreak door. Down.

Margaret Holmes
from Fort Plain, NY
Worst motel experience ever! Just needed a bed and shower so we didn't expect much. But we didn't expect it to be this bad. If it wasn't so late and we hadn't just come from an urgent care visit we would have left immediately. While I was checking in, my Husband was approached by a panhandler at the car even though there was a security guard walking around outside.
The room was disgusting! Stains everywhere, dirt on everything. We slept in our clothes under the sheets - at least they were cleaner than the bedspread - even though there were cigarette burns on one of the sheets. TV didn't work - shocking. I was afraid to sit on the toilet and taking a shower was way out of the question!
There was no phone in the room so we couldn't even call the front desk to request another room and I was afraid to walk back to the office. We left at as soon as it got light out.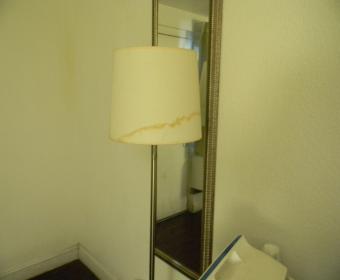 Been staying at the Motel 6 located at 258 Harry Lane Blvd Knoxville TN 37923 for the last month. I've spent my entire tax check for my family to stay here. Since being here we've had to make multiple noise complaints to the office. They continue to put very loud and obnoxious people next us. When we have complained about the noise the staff at the office at night and the day shift desk person who's name is Candy threatens to kick us out. The people have literally kept my family and I up all night. The past two nights 4-2-19 and 4-3-19 we were kept up all night long. If I could get a return phone call my number is 865-443-4931. Thank you.

Hi... I'm a housekeeper at Motel 6 I had a problem yesterday where the headhousekeeper cursed me out Mrs. Mary cursed me out. I have 3 witness where she cursed me. I told the GM but nothing was did about it. She also was intoxicated.. It's alot going on at Motel 6 Vicksburg, Ms yall need to know about.. She also told one housekeeper to file sexual harassment on a maintenance guy. Something that happen up here that u all need to know about.. I use to be headhouskeeper but I dropped down due to they were unorganized... Could u please give me a call at 601 415-8074 or email me at millerlatoya37@gmail.com

Checked in March 21 2019 left March 22,2019 Motel 6 Merced,Ca 1983 E Childs Ave. My wife and always choose Motel 6 when traveling because the rooms are always clean. However this stay was not as pleasant. First the TV remote was missing, after my 3rd trip to the office I got one that worked. In the mean time my wife saw that there was a smoke alarm but the batteries had been removed. Upon entering the bathtub/shower I fell, the shower floor was slippery with a slick residue. Next morning I brought my fall to the attention of the front desk clerk and told her about the slick bathtub/shower floor. At this time I let her know the smoke alarm did not have batteries. She mentioned the batteries were missing because the smoke alarm was soon going to be replaced.
Needless to say I was disappointed with our stay.
Safety issues should not be overlooked hopefully you will contact this location and make them aware how important it is to have a safe room for your guest.
Thank you for looking into this and your quick response.
Xavier Olmos

Debra Lester
from Chicago, IL
How do I get my money back after it went through on the card I need to put back on my card

David
from Moreno Valley, CA
While checking in motel 6 san diego hotel circle on sunday night 3.31.19 I walked in the lobby and first asked if there was a near by men's room. The skinny afro American female rudely told me "THERE'S A HOTEL DOWN THE STREET THAT YOU CAN USE." I told her I had a reservation here. She didn't change her tone and was rude throughout the process. Never wont stay at Motel -6.

Joseph Johnson
from Bedminster, NJ
Skipped 3 days in a row for room service. There is one specific employee who if very rude I believe she works nights yesterday I went down before work to ask for towels to shower never came my finance went agin after I left for work asked agin never came asked agin before I got home never came and I had to go all they way back down after working all day to get a towel. The same rude lady is trying to tell me I have to have a kensl for a service animal Iv spent a lot of money here the past few nights and was wanting to do an extended stay but with all the problems Iv had we cshoild be given a free night at very least

I called the one 800 number to make a reservation for one night for the studio six in Anaheim location I was confirmed that I have a bottom floor king size bed room the agent put me on hold and called the location a couple times to confirm that I did have a bottom room location available now I called the one 800 number to make a reservation for one night for the studio six in Anaheim location I was confirmed that I have a bottom floor king size bed room the agent put me on hold and called the location a couple times to confirm that I did have a bottom room location available now however Once I got to the location That same lady in the office who had been speaking to the customer service agent said that she never said she had a room available for me on the first floor I wasn't on the phone to hear their conversation so I don't know what they were talking about That same lady in the office who had been speaking to the customer service agent said that she never said she had a room available for me on the first floor I wasn't on the phone to hear their conversation so I don't know what they were talking aboutAnd I replied I was on hold and she only called you to confirm our room in the bottom floor And I replied I was on hold and she only called you to confirm our room and the bottom floorSo I continued to complain and ask for a managerAnd she canceled my reservation and said I could not stay at the hotel so I drove an hour Away for nothing and still don't have a roomIt appears to these people are too easy to miss treat the customers which means that they are being taught in their training camps or rooms upon new hire to treat customers this way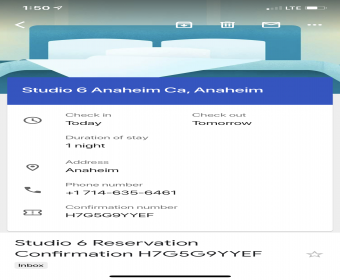 I reserved 1 room for a night and it was after 6pm so later that evening i check my account later i see 2 charges from motel 6 one for $67.20 and one for $80.85 so i call the office and the say well u booked two rooms. I call main office and the tell me that they cant do anything becsuse independently owned Motel 6 so long story short I reserve a room $67.20 I get there in the room and I get charged for additional room for 80 85 and I tried to get it back and they won't give it back to me talk about bad service

Frank Hess
from Riverside, CA
Made the reservation after 6pm . 1 room for a night and they sad i had book 2 separate rooms one for $67.00 and the second one for $80.85 .also in all the years i have been staying at motel sixs i have never booked 2 rooms i know i cant get my original booking back for $67.20 but the second one for $80.85 . Are you serious!!!! I will never stay at motel 6 again & i will tell everybody i know .....

Kat Smith
from Waycross, GA
I had made reservations for 23-30 of March at your location at 5300 ADANSON RD
ORLANDO, FL 32810,
I had called to confirm everything that day, and told them specifically that the credit card on file was not to be charged bc I was using a different card when I got there, I was told not an issue bc night audit get ran sometime after midnight. I arrived at the hotel at 10ish pm to be told they ran my card in file at 6p and because it was declined they gave my room away to walk in bc "people needed rooms" I was livid! I had asked who else had rooms bc it was late and I had just arrived into town, I was told " your sleeping in your car bc no one has rooms for you it's spring break" seriously?!? Like wtf (excuse my words) but what kind of service is that!! You honestly want someone to represent your company like that!! I told the 2 desk ladies who were to busy talking to their kids about swimming that I had called n confirmed everything and told them I'd be arriving late, they said not their problem and I needed to leave bc the desk was closing. My jaw dropped like how are you going to treat people like that!!
Sad to say , it must have been a blessing bc I ended up closer to universal at even a better rate than what they were going to give me after explaining to them the chaos I went through.
Your staff needs to be retrained, don't let their kids hang around in business areas of the hotel and have respect for tourist!
Not a happy customer

Deborah K Eadie
from Lansing, MI
ALL of the electrical outlets were so loose they were about to fall out of the wall, very concerned about electrical fire all night long. There couldn't have been even a 6" space on the one side of the bed, and no way of moving the bed, how an older person is expected to get in and/or out of bed was incomprehensible. The only reason we stayed was because it was freezing rain out side and all the motels in the area were full. The worthless bed covering was of no use, had to sleep in our clothes. The television reception was horrible, and most channels tat did some what come in, had NO VOLUME..This hotel was near Tucumcari New Mexico... I can not believe that this establishment carries the name of Motel 6, I understand no frills, but this was way worse than no frills. There was another Motel 6 in Safford, Az. that falls way below the standard of what one would think would carry the Motel 6 logo. Have the standards fallen that far, these were the only Motel 6 we stayed at on our 66 day winter vacation, and I can tell yo for a fact, that I will NEVER even consider staying at a Motel 6, and I will be sure to spread our horrific experiences at the ones we stayed at.....

Michelle
from Rancho Cucamonga, CA
Stayed at thousand palms location in California. My mom and I were going to a concert. It cost me $153. The area noisey and industrial. It smelled like smoke and there was people begging for money outside our room. I didn't get any sleep. My mom.has a pacemaker and due to the smoke smell was coughing all night. Horrible place. We left there feeling sick. The room was dirty.

This Motel 6 was a disgrace. I have stayed at many in my life and never have I seen such a poor poor room. The wall behind the toilet has mold. Inside the toilet has mold. The paint on the door is coming off. The paint on top of the mini fridge is rusted. The towels were very dingy looking and the had finger nail polish on them. Room stunk to high heaven of smoke. And the price was a rapeing. It is really sad that this place is using your great name. The address is 6015 W I-10 San Antonio Tx and the room we were in was 118. I really hope y'all look into this disgusting place that is representing your Name.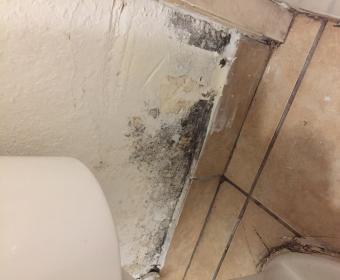 I booked a reservation for my son in law Charles Cowart at your property located at 1310 W. Lantana Rd. My Confirmation # DDCT3C43PWH for 7 night stay beginning 8 Mar thru 14 Mar, 2019.
During their stay, their room was never provided maid service. they had to go to desk for rowels every night, bed were never made, trash emptied one time and air conditioning was inadequate. they asked for room service every time they got towels, but desk clerk ignored their issues. His attitude was very poor, appeared to not care.
After 6 nights, they had enough, and found another motel and refused to stay the last night. They are working at a power plant for a two week job, and would have stayed another week had things been better. At a minimum, I should be refunded the last night ( 14 Mar 2019).
This is unacceptable and I hope you can find a way to improve your operations at this property.
Respectfully,
Rev Donald Bresher
501-339-7493

Mark Arrington
from Santa Ana, CA
After complaining about people trying to gain entry to my room "Ashante" said somthing to a cohort who a day later says i am barred from fullerton motel 6

Taylor colby
from Seattle, WA
This was the last room they had for the night when I got in there the floor was all dirty . There was also spray paint on the mirror , hair on the beds , had a very bad smell did not look clean at all . I couldn't take a shower the towels were used and half wet rolled up like the weren't had yellow stain and spray paint on it and dirty in the bath spray paint on the tub and hair . Heater / air conditioning was not working right was broken . I'm highly disappointed I paid for 100 dollars for a room like wasn't even clean .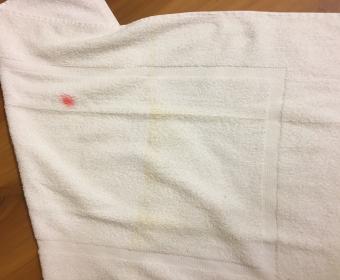 Mike Zacko
from Pensacola, FL
I called the Motel 6 in Apache Junction Az. to get the rates because we are having a Reunion for Williams Air Force Base Brats. It is important because people are coming from all over the country. I got the rates and put them out on our web site. Where I called to make my reservation a man answered at this location and was very rude. I asked him about a Military rate and he said we don't give any military discounts (rudely) which is not what you have on Motel 6 website. So I asked about any other discounts and he said we don't give any. (again rudely) I said to him I had talked to a lady just a couple days before and she gave me the rates and he said he doesn't care what she said and do I wan't to me the reservation rudely. So I hung up due to the disrespect and demeanor. I asked for the Manager and he said I am the manager. . I couldn't believe that Motel 6 would have such type of employees with such disrespect towards consumers. Feel free to call me at 210-378-6738. Thank's Mike

Serena Elliott
from Laytonville, CA
Within 2 mins of entering our room after our long drive my daughter screams over a big in the bathroom. I went in and found a cockroach. Brought the half smashed bug to the office and they accused me of planting it. Only begrudgingly moved us one room over. The whole situation was insane and the way the staff treated me and my elderly mother was unacceptable. If I hadn't been driving for over 12 hours already I would've gotten my money back and left. But my mother needed to put her legs up and rest. But if you have a bug problem you shouldn't be blaming your patrons

Matthew Vigil
from Bedminster, NJ
I have been staying with motel 6 for a week and I have had nothing but a great stay til this morning as I had asked my mother to go to the front desk and pay for another night as she's done plenty of times the woman who said she was one of the managers first started asking my mother if she has been staying in my rm with me and she told her no but she does come here with me because she lives out of town and is dropped off in the morning so I can get her to her appointments but I do take her home every evening I even tell the person behind the counter I'm taking momma home and this morning I was accused of lieing about that and she accused me of doing things that the employees have been allowing me to do and this morning I was accused of all the things that the employees told me to do when I would go to pay for the room that I was staying in as I tried to explain to the woman that called me early this morning when I asked her name she would not let me know who she was, after I asked for the corporate office and their phone number and her name she changed her attitude almost instantly 2 days ago I asked for some light bulbs for the restroom and the lights on the wall she told me they had finally arrived and handed them to me so I could install them myself I feel like she would not let me explain anything to her but she kept accusing and insulting me for no reason and she didn't want to hear it from me but I asked her not to yell at me I was 3ft. In front of her than she asked me to step aside to help another costumer that had just walked in I have gotten along with all the staff except her this is the second time she has raised her voice and would not let me explain she is very rude and insulting and I feel like she judgee as a bad person when I try to get along with everyone u may ask All the other staff I am not here to cause trouble or bother anyone I just need a place to stay for I am homeless at the moment but I pay for my room everyday she even said I could not have anyone here unless they r on the list if not they will charge me for them being here she has not liked me since the first time we met thanks pls feel free to call me anytime@(505)692-0013 my name is Matthew Vigil am in RM 120 thanks for letting me get this off my chest..

I am senior on disability. I have sleep apnea machine and service dog. I prepaid for a month at motel 6 in dania beach. The manager banged on my door tiday woke me up and said if I don't answer the door she will call the sheriff. There was no reason to wake me. She was upset because I put a do not disturb sign on the door. She said it was against corporate policy to put do not disturb in door. She also said I was not welcome there because she could get more money per day than per month. I prepaid. This manager had no service skills and her behavior violated the Americans with disability act. She had no customer service skills and should not be interacting with customers or people especially not disabled people. I will be filing a complaint with Americans with disability act office. She should be fired.

Megan Satterfield
from Los Angeles, CA
I have stayed at multiple motel 6's and I have never had this much trouble. The staff at the San Dimas motel 6 off of arrow hwy. in California has given me the hardest time. Guest services the people are rude, one of them tried lying to me saying there is no iron and ironing board,I got overcharged on a night. I also asked for a room downstairs due to me being handicapped. I can barely walk on my right foot and the front desk put me way cross the parking lot right in the middle room up stairs. They were snarky with the comments and just all over rude.

Denise
from Washington D.C., DC
I had requested the day before to have the room fully cleaned.I had been waiting all day for service so I finally went to front desk and Jasmine was rude so was the housekeeping supervisor. So I removed everything off the bed and left i came back room was cleaned but they didn't GIVE ME FRESH SHEETS INSTEAD THE SAME SHEETS WERE PLACED BACK ON THE BED JUST NASTY IM HIGHLY PISSED NOT SANITARY AT ALL!!

Marcia L Brownfield
from Greeley, CO
Motel 6 in pekin il .staff jus rude no tabel in room hard wood floors cold. Stayed 3 days only asked for towels .spiled my kool aid on counter in bathroom wiped it up with wash cloth no rug to wipe feet snow tracked in floor was wet used dirty towel wipe up floor at check out. Charged me $13 for wash cloth and towel damage .unbelievable should of left mess on counter and wet floor maybe they can purchase some paper towel or napkin and Door rug with my money they riped me off for

Mark young
from Bedminster, NJ
Dirty floors then found drug needles. Quality of motel 6 is just seems to be continually going down. I travel a lot and use motel 6 is occasionally usually when I'm traveling from site to site. After my last couple of experiences not just that this location I'm seriously considering not using them ever again. This is where I move these needles to I found them in the bedspread when I went to turn down the covers.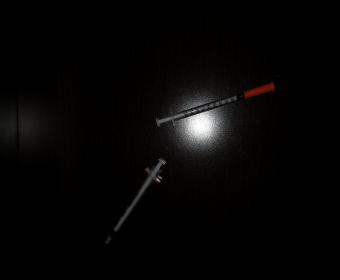 Benny Perez
from Vallejo, CA
First how do I rate a zero star rating for my stay at Motel 6 Palmdale CA; Jan 5 - 9. My confirmation #HJCX5LPJFF was confirmed through Orbitz #740263491551. There were two nights that I was awoken by frightful events and very loud guests. I would like a full refund of $346.21 through Orbitz or Motel 6. Please refund the credit card used to hold this reservation. Thank you.

Dante black
from New York, NY
I was staying at the norcross ga location off Oakbrook parkway and I had guest over and me and my guest was Harassed by the security guard first he sat right in front of my room there was no noise or anything of that coming out of my room he looked at all the License plates down asked for all our ids and we gave them to him then he asked me to pack up all of my belongings and leave the Property so I did as I was instructed he had no reason to keep me off of the property and kept asking me and my guest have we been at the red roof inn the same morning everyone stated to him no and this all happened after he sat and watched my room for 2 hours and stated once I left da property that he would call the Police I stated to him he could do so because I didn't do anything wrong and I left the property this happen at around 6am I'm 01/10/2

Frances Garcia
from Chicago, IL
Third time where NY money NO HOT WATER TWO DAYS DIDN'T CKEARN THE ROOM NO HEAT YOU PEOPLE IN ME TWO DAYS !!
Have feedback for Motel 6?
Thanks for your feedback!
Sorry. Please try again later!