Domino's Pizza
Domino's Pizza Complaints Continued... (Page 4)
214+ reviews added so far. Upset? Call Domino's Pizza corporate: 734-930-3030

Sharon white
from Greystanes, NSW
Last night at around 11 pm I ordered 3 home delivered pizzas in a super meal deal to be home delivered. When I went to have one of my pizzas for lunch today the whole pizza wasn't cut. I then called Emerton dominoes and spoke to the manager Birju and he said I needed to bring the whole pizza back to the shop in order to get a new one. I said to him that I paid for home delivery and I have recently had spinal Surgery so I can't get out. So now I cannot get a replacement pizza as I can't get out. I am very disappointed with the service and if this cannot be resolved I will be switching over to Pizza Hut. Next and final step is calling the complaint line, but good luck with that.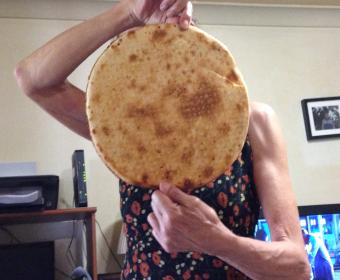 O Villarreal
from San Antonio, TX
This is a complaint against the GM at my son's place of employment. Evelyn is the GM at the south cross and Pleasanton location she a very bad GM my son had been working there since 2014 and was written up for a insubordination in a situation that never should have happened. He had already finished his work and was told by a manager Nicole to just wait and she would clock him out. Nicole did not back up my son when asked then was told to sign paper work stating he did this. Your GM Evelyn saw he was on the phone waiting to be clocked out and wrote him up not knowing that Nicole had told him to wait. Now my son gave his two weeks notice and long behold when he gave this in writing now he was given extra hours... Now after he had been asking for more than one day of work. This manager should not be in this field of work she does not have the skills or lack of skills to run this place. I believe Evelyn should be fired. She is a very unprofessional person.

Janet Moore
from Lancaster, TX
On 05/20/15 my nephew placed an order online. We picked up the order from the location in Lancaster, Texas, at Pleasant Run and Bluegrove. When we arrived, I advised that the pizza ordered need to be paid separately. I was not aware it would be an issue to pay separately. The person that handled our order continued to state it could be done but it would be the exact amount. It appeared he was more concerned with being inconvenienanced.
Prior to dealing with him, we entered and stood at the counter without being greeted. Once he came over, he still did not greet us, appeared bothered he had to stop what he was doing. While we waited for him to figure things out, one of the young men making dough used profanity and nothing was said even though the person working with us identified himself as the general manager.
Due to what appeared a lack of knowledge in separating the order, I had requested to speak with a manager. I have yet to have a pleasant experience at this location. Each time is excessive and there are times when off duty employees hang out around the counter as well as behind the counter. Seems to be a lack of structure or taking customer service serious.

Dr Ron Manclaw
from Fort Lauderdale, FL
At 1:30 pm on Saturday, May 16th at 1:30PM, I went to the Domino's at 500 S Federal Highway - here in Fort Lauderdale, FL. I purchased two medium deep dish pizza's for Dinner later on. Both had Peperoni and 1 had Sausage and 1 had Mushrooms. The Pepperoni on the Sausage Pizza was rancid and I got sick. I still have the other Pizza and I called the lady manager to let her know I had had a quality problem with the meat and asked her did she want me to bring it back or what she wanted to do.
She said I had waited too long to complain to her and she will not discuss the problem and just repeatedly hangs up on me. Should I call Broward county to complain. I actually went to Broward Medical Health Center on Saturday. When I called her, I gave her my phone number as I have been your loyal customer for maybe 20+ years.
Only one time before, many years ago did I have a quality problem - it was at the same store (area) and the manager was extremely kind, cared about providing excellent customer service and we've sent many people to you and to the SR#7 (441 Store) - when you're federal hwy store really too busy. The most that I really want is for Domino's to check your supplies at your store on 500 S. Federal Hwy to check to make sure no one else gets sick. After all I am a Doctor. I think this manager is not seeing the big picture and if anyone else gets sick - it will be on Domino's. Please advise.

Susan Perkins
from Madison, AL
Ordered pizzas for our family from Lenior city Tn. Dominos, we receieved our order, and 1 cheese pizza was missing. We called, and the manager stated they would send one right out. 45 minutes later, we receive another wrong pizza... it was a pepperoni. The driver states " sorry it took so long, my manager told me I had to make 2 other deliveries first." My son cannot have pepperonis..that is why we ordered a cheese pizza in the first place.
Our family night was ruined. We are very suprised that a company could have this lack of organization, and that the management would be so unhelpful. When we called back, the manager Jesse gave the excuse that they only have one driver as the problem..we never even received the cheese pizza. I will never recommend anyone eating at Dominos.

Richad K Adams
from Springfield, MA
Yesterday, I experienced the worst customer service I ever received. I ordered a LG pepperoni, a medium bacon and a medium bacon with a cinnistix and mozzarella bread an boneless chicken. The order was easy online. We tracked and waited, no one came. The tracker said the driver, Samuel was here.
No one came so me and my wife called the Roslindale, MA store. It took 8 mins for the store to answer, it was 9:12pm when someone answered. We told the young lady can you please help us, we placed an order and it says we received the order but no one came. I've spent over 50$ this. Is unacceptable customer service! The lady said that they only have one driver please can you be patient he has like 6 orders, so me and my wife waited another hr. I even went outside waited to give the store a break.
Another 45 minutes passes by my wife and I are saying this has never, happened before, so we call an it takes 10 minutes for anyone to answer. We ask for the manager and asked where is our order? did the driver get lost? our food is going to be cold and she says the driver said he came to 12 American Legion Highway but he never showed. He said we said we wanted to cancel and none of this was true.
The manager sounded frustrated and promised he was on his way. I said wouldn't the food be cold? she said next time you order it will be free if you order this same order and she will make us a new order. I thought that would be the end of it, the manager had corrected the situation. She called at 11pm to let us know he had left. My sons were up cause they were starving waiting for pizza and the driver arrives exactly at 12am and when he gets there he seems high and he says sorry bro and chuckles. The computer crashed.
I told him Its been 3 hrs and he's like I'm sorry he had another person with him eating dominos pizza so he gives me the order one of the medium pizza is missing, the bacon medium pizza, and I'm thinking he probably got high and ate our food. His response for the missing box was the store is closed call my manager they'll give you free stuff you have a nice night and bro sorry again. My wife didn't want to eat cause it was her pizza she wanted.
The most disappointing experience ever with Domino's!! Will never use them again! I'll take my services to Papa John's since I never had problems with their deliveries.

Self ordered for a Non Veg Combo along with a non veg Pasta online. Transaction was done online and got a confirmation also. Same was ordered around 1700 hrs and had requested for a delivery time of 1830hrs. On calling up the Dominos local store at 1829hrs, I was initially told that the order was not received.
Immediately, was again, told that the order was received and would take another 20 mins time i.e. at 1850hrs. Moreover, was also told that, I would get a discount at the time of delivery because of the delay in processing. To my surprise at 1859hrs, my order was delivered. Delayed by 29 mins. no sorry .. no coupon .. sad experience.

Cleo Haggard
from Wichita, KS
I am sick and tired of the Domino's Pizza located at 2417 S. Seneca St. Suite A Wichita, Ks 67217 giving me the run around on there delivery's. They are suppose to delivery as long as you place you're order by 12:00 A.M. That's a lie! The last 3 times I have tried to order from this store after 11:00 P.M. They have some bull excuse of why they can't deliver. We use to order from this store at least twice a week. I don't know if you have new management or what, but I have had enough. I will never buy anything from Domino's Pizza again. You probably will not post this for people to see but this is why your customer rating is 1 out of 5.

I was employed at Pizza Hut. When I put in my two weeks notice and applied as a delivery driver at the Dominos Pizza on 35th Ave and Bell Rd in Phoenix Arizona. After being told I was hired and was awaiting a mvd and criminal background check three weeks have passed. I could have submitted a state mvd in under two hours yet three weeks later I find myself facing eviction because I've been unemployed a month due to waiting on dominos response. Thinking I would soon be employed I have turned down many interviews and potential employers.
Today, on Monday April 27th, when I attempted to make my situation and urgency known to the assistant manager Aaron. I was told by Aaron (theres nothing I can do to help you sorry.) now it sounds like not only did Dominos Pizza waste three weeks of my life. It sounds like now Aaron has chosen not to hire me because I applied urgency to his task.
I'm ashamed your company would be so dysfunctional and unsympathetic to new employees financial needs. I can't imagine any responsible adult that would be able to patiently wait a whole month while their bills are unpaid for their new employer to finish their lengthy hiring process. This situation your management has contributed to me being in has tarnished my family, friends and personal view of your company and as a result as a consumer we have all determined dominos is NOT the restaurant we will be choosing to frequent.

Joyland fischer
from Ipswich, QLD
We ordered a large pizza and got a medium ordered pepperoni. It was spicy, too spicy. Was not asked if we wanted thick or thin. Then took 10 tries to spell the name of my street to them, then they got someone else to get the address which they still got wrong. If they can't understand what is spelled out to them why have them answer the phone. Very angry since I spent over $22 for this pizza where if I went to another store would have only paid $9.99. What a rip off! I will never order from them ever again.

On the 8th of April I ordered a pizza deal on the phone I paid by Debit card the delivery man brought a machine so he did it once and said it hasn't worked Soo he did it again how ever I went shopping with my boy by card was declined when I've searched on line you had infact taken the payment twice taken me over my limit which I then recieved charges by my bank I'm very distressed and up set by this a treat of £20 has cost me £70 when I spoke to the store they were rude hung up said call back did not I am very upset as this is not fair to me.

Brooke
from Las Vegas, NV
I tried to place an order online but I could not get the order to go through, so I called the dominos on Eastern Ave and Serene in Las Vegas Nevada and placed my order for 1 large pepperoni pizza a Large Cheese pizza an order of cheese bread sticks 1 cookie and 16 wings along with 10 ranch dressing. When the gentleman asked me if I was paying cash or card I told him cash he read me my total at $73.00. When I hung up the phone I told my fiancé the total when he brought it to my attention that seemed very high so I called back . The gentleman who took my order originally answered I asked to speak to a manager. Daniel answered the phone instead of him asking me what the issue was he told me he ran a discount and my new total was now $61.00.
I asked him if he cared to hear what the issue was and he didn't want to hear, then corrected his words by asking what the issue was. At that point I clearly knew I was speaking to someone unprofessional and I didn't care to explain to him what the issue was. When my order arrived the total was $73.00. I didn't want to make the delivery guy feel uncomfortable so I payed him and immediately called the store. I asked to speak to Daniel and told him what happened then he proceeded to tell me he had no idea who I was and started laughing at everything I had to say. I asked him for the General mangers name and number and he didn't want to give me that information. I then called the dominos in anthem village and spoke with who I believes name was Dave and he gave me all the information I was looking for as well as ringing up my order because I explained to him how over priced I thought it was and sure enough my order should have been no more than $61.00 which was the amount that Daniel the manager was suppose to "discount" my order to.
I can not believe the amount of unprofessional I had to deal with from someone who is suppose to be a manager and representing your name. Not only was the food disgusting but my order was not even correct I would be ashamed if I had someone working for my business treat a paying guest such way.

Larry mazza
from Mount Laurel, NJ
I ordered pizza on 4/17/15 at 7:53pm from store #4710. As of now (9:18pm) it is STILL not here! I called the store st 8:50 and was told it was on its way. I called back at 9:05pm and after one RUDE staff member and a 10 minute wait on hold for a manager, I was told they were "busy" and its on its way. I ordered thru the app which never told me how long it would be for delivery. Currently, the app says its "deivered" yet I have no pizza. I will NOT be ordering from here again!!! This is ridiculous! Not to mention the rude staff on the phone. And since the pizza has left the store over 35 minutes ago (according to my first call) it will be nice and cold when it arrives, if it ever does! I WAS a frequent customer.

I placed an online order for collection from the shop in Wath upon Dearne - Rotherham and the total order came to £37. I rang up to ask if I got my NHS discount and the lady said yes no problem. I went back to my order and ordered a pizza legend pizza and also a meal deal which consisted of pizza 2 sides and a bottle of pop. I rang back up again and explained what I had ordered and asked if I still received my discount and they still said yes.
My daughter went for the order and because she also works for the NHS she took proof of her NHS card. When she went to collect the order it came to a lot more than what was specifed online.
She said that she had her NHS discount and they said she couldnt have more than 1 discount per order. She explained that she was told on the phone that she could have the discount but they argued and said no she couldnt and that they would not say that. She came home with 1 pizza legend and 1 other pizza but no sides, which were cold by the time she got home, because of the delay of the conversation in the shop.
I rang up the shop and explained what had gone off. They put the manager on who I must say was the rudest person I have ever spoken to. He said that I should be grateful at what I received and that I was practically a liar and no one in the shop would tell me that I would receive the discount. After around a 10 minute discussion he hung up the phone on me. I have never known customer service like it, plus I paid £25 for 2 pizzas which were cold and the toppings were not even what I ordered. The shop is placed in Wath upon Dearne - Rotherham.

Absolutely disgusted. WILL NEVER order Dominos again. Ordered online and order did not go through so was charged.......THEN ordered AGAIN and charged AGAIN. Phoned local Burleigh store and told it would take over 30 days to get money back. MONEY TAKEN AND NO PIZZA total of $95.70. 3 kids to feed and EASTER LONG WEEKEND!!!!! Who can afford to just throw money away. Store manager could not even understand him...no customer service. PIZZA HUT and PIZZA CAPERS you now have new customers. I am also taking this to the OMBUDSMAN. Thieves!!!! As you can see I'm THOUROUGHLY DISGUSTED. Thinking of going to the media about this too.

Ordered food then made another order for nachos. First order came stone cold pizza was hard every thing was disgusting i always order from Domino's and this time really disappointed still waiting for my nachos would like my money back will not be ordering from there again!

My daughter placed an order on line . After 35 to 45 min she called the Dominos West where we live . They told her it must have went to the East store . She proceeded to contact that store by phone and was told it was there . She ask when it was going to be delivered and was told she could either come and get it or it would be two hours before they would bring it. I drove 16 miles round trip to pick it up. When I walked in a young person was sitting on the counter where Pizza is made in the back . I ask and got the Pizza telling them I would not be purchasing anymore Pizza's from Dominoes. The two hour delivery was ridiculous . I do have a problem with someone sitting on a counter top where Pizza is made.

As a working mum, ordering a pizza at 8.14 in the evening and then, 45 mins later having to call to be told it would be an extra hour, its not acceptable. Nearly £ 22 pounds later, and with 2 kids to feed this is a joke. I don't mean to be rude or anything, but its one of those, when you really feel let down after having to tell the kids ( as they're falling asleep on the sofa!) that they cant eat just yet!! How am i supposed to keep two 4 year olds up, long enough to get dinner!!

walked into the store located in west frankfort Illinois and witnessed the manager, who i learned was named Brian Carter, screaming at the employees and calling them "retarded" and "fucking idiots" and just being an all around nasty person. i will definatley not be a returning customer.

Robert DelConte
from Lufkin, TX
States on the Online website that the Dominoes Located in Huntsville Texas Store Number 6632 Closes at 1230am on Sundays. I Called and they stated they have never closed at 1230 its always been 1200. I believe this is false advertisement and want something done. I would like to find out why i was denied the opportunity to order food during regular business hours. Store Manger that would not talk to me was Justin O'Mara.

My husband went inside to order a pizza and some wings and the lady named Courtney Prescott cursed at him started talking loudly among co workers about my husband and continuously cursing. No truly unacceptable I would like something asap!

Kimberly Brown
from Houston, TX
The staff was not wearing gloves while preparing food. On March 28, 2015 at 9pm, I went to pick up my carryout order and i observed the staff walking around with dough on their natural hands, tossing it. Another employee was putting toppings on dough, and she too was not wearing gloves. I asked for the manager and was told that she had left for the day. I asked the same female employee "Why wasn't anyone wearing gloves?" She proceeds to tell me that , "They are not required to wear gloves"! I don't understand! I thought all food preparations required the use of gloves and hair nets! This is very NASTY and UNHEALTHY!

Shirline Mitchell
from Provo, UT
At 6:15 pm mountain time I went online and ordered a Hawaiian and stuffed bread sticks. This was the first time I have ever ordered on line so I was interested in the time line that came up on the website. I tracked the making and baking of my pizza, according to the time line my pizza left the store at 6:45, at 7:30 I called the store (#7501) (801-418-1100) and talked to the manager on shift. I asked where my pizza was, he informed me that the driver was also delivering another order at the same time as it was on the way to my house. I live less then 5 minutes away from the store. When I asked how much longer I would have to wait he could not tell me. When I asked about the fact that the website said my pizza would be there in 31 to 45 minutes from the time I ordered it, He told me that Corporate could not tell them what they could do in their store. When the pizza was finally delivered it was COLD and the driver had the nerve to ask why we were not tipping him. I do not think that I will ever order online with Domino's again

Sherri Wood
from Roanoke, VA
We have always since moving here ordered from your Peters creek location. We live 3.2 miles away. We were told we now live where no one delivers! We have not moved our home in the year we have lived here! And they said Corporate would FIRE them if they delivered after 5. On a SATURDAY Night at 6:00 and the sun is shining! What exactly is the problem? You should not advertise delivery if 3.2 miles is to far for your drivers on a sunny evening! VERY VERY dissatisfied person. My childcare center will never be on your order form again do believe me when I tell all my employees and friends about this! What a sad day when a delivery place stops delivering, are you planning on remodeling your parking lots for dine out?.

Nathan Pretlow
from Brooklyn, NY
Domino's has block me from ordering online with any of my credit cards.Why is this ? Is my fault that your delivery people on three separate occasion forgot to bring my credit card receipt for me to sign.They left me with my order and said they would be back.Which none of them ever return to me with a receipt for me to sign.So why should I get block or penalize for your Domino's delivery people incompetence. Plus the Domino's store manager should make sure that there delivery people have the credit card receipt when they leave to deliver the orders.The Domino's store who responsible for this incompetence is Store #3646 1111 Pennsylvania Ave Brooklyn, NY 11236 (718) 272-1212 Reply back at Ngp590@yahoo.com

Nathano Pretlow
from Brooklyn, NY
Domino's has block me from ordering online with any of my credit cards.Why is this ? Is my fault that your delivery people on three separate occasion forgot to bring my credit card receipt for me to sign. They left me with my order and said they would be back. Which none of them ever return to me with a receipt for me to sign. So why should I get block or penalize for your Domino's delivery people incompetence. Plus the Domino's store manager should make sure that there delivery people have the credit card receipt when they leave to deliver the orders. The Domino's store who responsible for this incompetence is Store #3646 1111 Pennsylvania Ave Brooklyn, NY 11236.

Saul Fuchs
from Roswell, GA
I became a new fan of Domino's pizza. Today is the 2nd time I have ordered from Domino's pizza. The first time I ordered pizza my wife and I were satisfied. However, today we were not quite satisfied. I ordered two large pizzas. One of them was thin crust. The server did not mention that we are able to get 3 toppings. With the thin crust pizza we ordered banana peppers and green olives. However, what we got was banana peppers and black olives. In addition to our surprise one slice of pizza was missing. The one thing I should have done was check the order if everything was ok. I am afraid that from now before leaving the store I will double check if no slices are missing or the correct toppings. Needless to say we were not happy. The store we ordered our pizza was in Marietta on Lower Roswell. The telephone number there is 770-641-7020. Order number 222933. Server 7028.

M.M. Buffington
from Pevely, MO
As I sat waiting for my order of 2 pizzas, I watched the young lady working the dough. She was using her bare hands and periodically would touch her hair, forehead, cap & even her nose as she worked. She also would go to other areas of the kitchen & touch various items, then go back to making the pizza crusts. there was a young man working with her, ??her supervisor??, & as they socialized he never once said anything to her about her actions. I think this method of working with food is unsanitary, she should be better instructed & supervised. This is a shame for your Co., esp as we enjoy your pizzas very much. Thank you for the opportunity to voice my concern.

Tanner
from Pittsburgh, PA
Delivery took 2 hours for our pizza. When we finally got it the pizza was cold. Asked for our money back because we didn't want the pizza anymore and we were promised the driver would return with it. Never heard from them again

Mcarthur Mayfield
from Bunnlevel, NC
Dominos pizza has been delivering to my area for years,an now all of the sudden they say they cant deliver to my area anymore. I have ordered from them on a frequent basis! I think it was wrong! They should have told me in advance of the change..i am very upset!! We are only 13 miles apart. Dominos pizza of tarboro nc, my location is pinetops nc. I would like you to tell them to start back the delivery to specific customers.

Ken Konias
from Pittsburgh, PA
Rates -0. I ordered a pizza 2 weeks ago and it was so bad, the frozen pizza's in the store taste better. I telephoned Domino's in Dravosburg, PA and they said there was nothing they could. I asked for a different crust pizza or something, nothing. I'm requesting a refund for a different pizza. They can pull up my phone # to double check my order, which i also ordered wings that order and another wing order last week. I've always ordered from this domino's as it's at the end of my street and convenient. I also noticed for the past 2 weeks they have brown paper covering all their windows which makes it look like the store is closed. this is not welcoming and makes us wonder why the windows & door is all covered up.

Richard Mininger
from Santa Maria, CA
I received a pizza on Mar.20 2015 that had a diabetic test strip in it. Have contacted store manager who misled me giving me wrong number to file complaint.By end conversation have no choice they say until Monday morning to get to the bottom of this.Meanwhile,been advised to seek medical testing for tetnis, hepatitis, aids,etc.This foreiegn object which could carry anything basically, has been in my mouth when I bit into pizza,how do I speak to a person of authoritynow, before going to the local news and or newspaper?

Kaylah Cooper
from Cochranville, PA
I placed a order on the night of March 1st, 2015 at 11:46pm. At first I called the store which is located on 1 Berlin Rd, Clementon, NJ, 08021 and asked them can I still order considering it was late and they would be closing in less then 15 minutes. The guy told me yes I could. I hung up and then ordered my pizza and breadsticks online. It said a guy named Nick was making and preparing my food. As they the website said they were making my food maybe a little after 12 a guy called me. Never stated his name and told me that he couldn't deliver to my apartment complex because of " security reasons" he then said he's going to void the order and my money will be back on my card in 2-3 days. It's now March 18th and still I haven't gotten my money back on my card. I made attempts to call the store and have gotten no answer and the one time I did call they said I would have to call back tomorrow when the general manager is in. I called that day and no one answered. I called several times throughout the day and still no answer. All I want is the money refunded and no one ever refunded it. Never made a compliant at a store till now. I love the dominos experience until this one. This deserve one star. It deserves none ! Very pissed off !

I ordered a pizza for delivery online.. Paid in advance. Waited an hour (delivery within 40 mins apparently). Tried to ring blackwood shop ringing no reply or engaged for 40 mins..when I got through was advised they were very busy and delivery waiting time was 2 and a half hours. Complained online got a ref no and now nothing. This happened on 14th Feb.

Dawn taft
from Manchester, ENG
We have just ordered 2 large 10 slice pizzas from dominos Oldham they sent us medium 2 8 slice pizzas so we phoned dominos Oldham I spoke to a young lady first that admitted that they had sent the wrong ones out then passed me over to the assistant manager (Chris) which was very rude to myself and saying that he checked the order and it was right I hope that dominos monitor the telephone call and record them Im not happy with the service that I got and think this Chris needs retraining or moving off customers service

I called a total of 7 times before getting an answer that was at 6:30 it is now 8:46 and I have still not receive my food.

rosalinda d lozano
from Beaumont, TX
I ordered a pizza at 8:11 pm on 2/24/15 to 4545 Detroit St. Beaumont, Tx 77703 and the Pregnant women and 2 year old child did not receive it until 9:44 pm . could you please explain Why? I was doing a kind gesture without informing the receiver but i am really upset she is 6 months pregnant and her baby is 2 that is unacceptable . you probably do not care but i do want you to know . It was the Dominoes on Lucas in Beaumont , Tx honestly about 6 blocks from delivery address . and i was a kind gesture i was doing or i would have dropped it off myself!

Susan rollbusch
from Brisbane, QLD
Tonight I tried to order a ham and pineapple pizza from your value pizza range, along with 3 others. We have a voucher that is valid until 8/3/15. Even the manager could not honor this code 506581. I find this appalling and false advertising. He tried to explain that you have the right to change at any time. This is disgusting practice and you have just lost a family of pizza lovers who have been buying dominoes for many years from the Kedron store in Brisbane. We live close to several other outlets who will honor their advertised prices. It is reprehensible that your company would stoop to such low level behavior. This very poor attitude negates all the good that we have experienced. Yes, the price is still only $5.95 - allowed under the extra value code, but it is the principal and belies belief that this would happen at all, let alone for a $1 difference.

I placed my order online, like i always do as i travel the southeast frequently, from store number 5250 in baton rouge LA and i ordered a pasta and bread sticks with extra sauces. my delivery time was to be 28-38 minutes. i placed my order at 7:18 order number 425537 i had to call them an hour later to see if something had gone wrong. After waiting through the ridiculously long recording a male answered the phone and when i asked him if they were running behind or if maybe my order had a problem his response was " ya.... i guess we are haha" then when my order did arrive it was cold and had no silverware - no sauces - so i called back in and got a lady this time. i was obviously upset and all she kept telling was the number you are calling from is no the number for any order we have.
finally she stated she would have someone bring me my stuff but if it takes another hour to get here it wont be worth it. I know these people only make about 8 dollars and hour but when i was working in the food industry as a young man i had pride in my work and respect for other and i also this little thing called common sense i guess that is just to much to ask for in this day and age. i would not recommend this store to anyone and suggest everyone else stay away from it. i am an avid lover of pizza and pasta but i will be getting it from somewhere else from now on...

it's football Wild Card Weekend January 6 2013. I went to the local Domino's at 17 74 East Little Creek Rd. in Norfolk Virginia and ordered a large pizza with anchovies I asked them to make it a little chrisp for me. without looking in the box I took the pizza and drove to some friends house to share with others. when I got there and opened the box I found out that not only was it burnt but it was dripping with oil probably from the oil from the anchovies. I was very disappointed that whoever put it in the box didn't see that was burnt and gave it to me anyway. I really expect more of a better service than that. I wound up throwing to pizza in the garbage because it was just to burnt to enjoy.

I phoned an order to the Southport branch of Dominoes Pizza and, with a friend, went to pick up the pizza. When we got home, we noted that it was burned - or perhaps reheated. In any case, it was hard and toasty. I called to complain and got the manager on line, who was not very helpful.
She kept saying, over and over, that my name was not on their order sheet, despite the fact that when picking it up, I had provided my name, as I had done over the phone. Instead of checking with the workers there, she insisted that the order was not on her computer.
It looks like the computer age has overtaken common sense or actual real work checking.

I called Domino's pizza in Paris, Texas about 15 minutes before I got someone to answer. Then I tried to called back several times to add some cinnamon sticks to my order had to call several times again. At one point I got a recording that said they had more calls coming in than they could answer. When I went to pick my order up they didn't have all my order. They made me another pizza while I wait and my other pizza's got cold. The girl that waited on my was not very friendly keep telling me they didn't get my order wrong that I only ordered two pizzas but I ordered three pizzas. Then they tried to give the pizza they made me to another customer. The whole time I was in the store not a single employee was answering the phones. At one point one of the workers step around the wall to see who was calling, said she didn't want to miss he babies calling but she didn't answer the phone because it wasn't her babies calling. This has happened before when I have tried to call. They need to hire someone to answer phones.

I recently ordered dominos online and messed up the address so i had to call and change it.and there was a situation in the shop when I called so I respectfully understood and waited on the phone for 10 minutes, Then when the man picked up the phone I told him it was next door and the porch light was on. He answered by snapping back saying "well that's not important to me and won't be any help" note this was before they even left to bring the food, the man was very rude by snapping that at me.

As much as I love dominoes, I am getting appalled by the services on a regular basis. Around August last year, I was delivered a non vegetarian pizza even though i am a vegetarian. i had raised it to the customer service team on mail and spoke to various departmental heads, but all i was told is that you have been served a complimentary pizza! following that i was denied any home delivery and the store manager AVINASH the Goregaon, Gokuldham outlet spoke to me as if i was an outlander ever since.
as if it was not enough, in a religious country like India, where vegetarianism is seriously followed, there was no gratitude given to the fact that i was served a non vegetarian pizza that too in the month of shraavan. now anytime that me or any of my relatives call dominoes, they call me back after 30 mins and tell that we cannot process your order.
Post this, i went to the dominoes outlet in Lokhandwala andheri and to the worst of my horrors, was served a chicken pizza instead of a veg gourmet pizza. The store manager Prach Gawade kept saying that i am sorry and you will get your pizza for free. which does not really solve the purpose. the vegetarians that we are, we were appalled by the derogating services.
after a lot of pleading by them, when we gave them another chance, and she replaced the vegan gourmet pizza; we were astonished to found pieces of wood where there should have been olive toppings. when i showed the same to one of the staff, she said it was olive. one of my friends who accompanied me, had swallowed the same and was brutally sick that and Prachi and the assistant store manager still said its wood. it wasn't until i challenged them to bite and digest it that she said it was wood!!
I ask, is this how customers should be treated? in a brand name like dominos, can there be no trust? moving on, when I contacted mr Chandrakant who is the district supervisor or something; he said 'aapko free pizza mil gaya na.. aur kuch nahi milega.. aapko jo karna hai kar lo.' i am in anguish and I feel betrayed and disappointed. can you please look into this for me. I wish to take this further.

I ordered a pizza at Dwarka Delhi 110075 on 01/12/2011 vide order No. 336. Though the delivery of the pizza was on time but the contents were disgusting and meant to be thrown into the garbage or else could have been health hazardous. Certainly there was a huge time lag between the preparation and the delivery of the pizza. I am astonished, how this so called a leading food products company could deliver smeared eatables. Perhaps this might be the policy of the company to amalgamate abject items with the freshly prepared to fetch money.
I called dominos and ordered my pizza i got ione of my pizzas made correctly but the other pizza was missing a topping so i called back and they were rude answering the phones both times i told them it was wrong and they need to be more enthusiastic answering the phone and they were npt polite i told them i didnt want a credit i wanted a new pizza sent and made right . They sent the new pizza and i be darned it was made wrong again i gave up i didnt call back to have it remade a second time i just am making a complaint.
last night i ordered 3 medium pizzas. one bacon and 2 pepperoni.when i opened the 3 boxes the pizzas looked beat up. the cheese didnt look fresh, the pizzas looked like off brand frozen pizzas. the box under the pizzas were soaked in grease. then i tasted them. both types. they tasted like the old kind of cheap frozen pizzas u get in the stores. all of our stomaches felt bad.my breath tasted like well, bad. u figure that one out. i called them and they said that all theeir pizzas were like that.
the manager said that she didnt know what to say. ive been eating dominos for many years. it was good, then very bad. i went to another pizza place. then the owner got on t.v. and said that their pizza was improved and the boxes had their phone number and to let them know. the pizza became their best. it was great !!!! now the number is gone from the boxes. no more comericals about it and their pizza is the worst ive ever eaten from anywhere. the employees at that store seems to have changed and doesnt care. very rude employees and the manager has no clue what to do.
i hope they get back to great.they need someone who goes to these stores without any warning and taste the pizza as a regular customer. wait in line and all. thats the only way to know. good luck. i guess im going back to pizza hut.

I ordered you're Dominator combo on 4-12-13 and when we received it at first everything seemed fine til we started to break into the cinna stix the "icing" was upside down and we thought nothing of it until we saw that it was ranch that actually poured out. So I called the store to see if we could get this resolved by getting a new one with actual icing this time and instead I got handed to the store manager. So I explained again and she was just very rude about it saying that she would just credit me for the ranch. I had to reexplain to her and she just said the driver must of got them confused but she'll credit me an icing.
So I asked if she could just send a new one like I originally wanted and she angrily grunted and said fine it's going to be 45 min to an hour and asked for my address then hung up. No apologies or anything. I've already had several issues with this store from wrong toppings or a clump of hair on my pizza and each time nothings resolved. I can not order from this store for months but when I do it never fails that something happens which I can understand and hope to get it resolved but no, the associates and now seems the manager just have no respect for the customer.
I understand that in the 10 min of receiving my food they got busy but to honestly make me wait an hour for cinna stix with icing not ranch is to me even more horrible customer service. It shouldn't take that long to fix something that they messed up in the first place since I've already paid an have now waited more than an hour for these cinna stix. Please do something because this feels worse than when I got a clump of hair on my pizza and nobody wanted to discuss it with me, they kept hanging up on me.

I called the dominos pizza on pimlico in lexington ky to order pizza and the rep that answers the phone tony wants to lecture me telling me i have to give them a tip. I don't care if i work for the company or not. I'm not made of money to hand out tips. That was rude. And I'm never ordering from dominos again.

My neighbor and I ordered a bunch of pizzas and sides tonight and there were many mistakes. She ordered 2 mediums and got 2 large instead. We have kids and can not wait for new pizzas to be made. My pizzas, I ordered 2 pizzas one thin one hand tossed. My hand tossed came home and was thin and I ordered green olives on it and got green peppers. The pizzas were all doughy and you could tell because they were stuck to the box. We are not happy with the order and we live about 25 minutes from the store so didn't think of checking them and couldnt go back to get different ones. 

Hi, I had visited one Domino's center yesterday night and ordered a pizza and coke. When I checked with the sales person regarding corporate discount as I'm working with Sapient they told me they don't have any corporate discounts. When I asked him to check the same with his supervisor, he gave me 15% discount on the Pizza. Today I visited the same Domino's center and ordered one pizza and coke, again faced the same trouble with corporate discount. First sales person told me that they don't have any corporate discount and when I told him yesterday only I got the corporate discount from the same center he offer me a 10% discount where as I'm entitled for 15%.
With this compalint I want you to make aware that your centers are cheating the customers who are not aware of the % of discounts you offer for your corporate customers. I really felt very bad with this incidence. Its really a very serios question on the credibility of domino's and its centers. Being a regular customer to Domino's I'm aware of the discounts and all and prefer Domino's over Pizza Hut but seeing such cheating happening with people on the discount part I prefer to keep distance from Domino's now onward and prefer Pizza Hut. They are not that good in services but they take the responsibility what they do and provide.
Also want to share the address deatil of the outlet I visited:
Domino's Pizza I. Ltd, First Floor
No 17 Brookefield Oad Whitefield Bangalore.
Even I was surprised with the conversation with the incharge of the center. When I told him I would register a complaint against such act you people do. He said no one takes such thing seriously and all complaints would routed to him only and no action would be taken on that complaints.

To whomever this may concern, I would like to make a complaint about your Shirley store in Southampton. I have had numerous problems with the store. I made an order tonight which after not turning up after an hour, I phoned the store to complain. They told me that they attempted to deliver the order to my house, that apparently they called my contact number (which they did not!) and that they knocked on my front door (again they did not). I spoke to the manager who issued me with a refund, but still I do not feel this is acceptable.
They did not apologise to me, which considering I work in a retail occupation is a standard aspect of the job. I have previous problems before. In my case I ordered many orders with mustard before, and each time my pizza came without mustard. Surely it is not that difficult to remember to put one topping on a pizza! I have even had an an occasion where a delivery driver has been an hour late because he could not find my address. I live in the town centre, and I have had many deliverys to this address.
On this instance my food turned up cold, which for a food establishment I feel is not acceptable! I am not the kind of person that ever makes complaints, but I feel in the instance it is more than called for. At the end of the day I pay money for a product, I can understand if mistakes are made once or twice, but the amount of negative experiences I have had with your store has gone beyond a joke. I hope you consider my complaints with the branch and take the appropriate action, because this behaviour is not acceptable.
Have feedback for Domino's Pizza?
Thanks for your feedback!
Sorry. Please try again later!