Costco
Costco Complaints Continued... (Page 3)
211+ reviews added so far. Upset? Call Costco corporate: 425-313-8100

Hi, This is addressing a issue of Costco in the Calgary Beacon Hills MAll NW. I am just a frequent costco client and I buy most of my home grocery from costco. The thing that I love the best about costco is that you have a really good demonstration system where we can try out the food before making the decision of buying. However, I went there on Friday and saw something that really disturbed my mood and changed my view on costco.
A manager of the demonstration service, I believe that her name is Jeniffer( that what I heard what the others called her), shouting and screaming to a lady who is preparing the food. I do know that helping and training colleagues are necessary, but the way she was doing it clearly shows some kind of harassment. Me and several customers got really uncomfortable and scared at this situation. Please look into this, Thank you.

I have been a Costco member for many years but that ends today! To learn that you are selling meat that is Halal approved
is crazy! This is the USA! When you succumb to Muslim Sharia laws…….that is it!!!! How dare you! Wake up Costco!!!! Maybe you have been bought out by foreign interests! I am cutting up my card after I send this email and it will give me great pleasure! BTW….I plan on posting this on FB and telling everyone I know! You can bet you are going to loose many more customers! Extremely disappointed, Kathy Bird

About a week ago, before the September expiry of my 1 year Executive Membership (cost $100) at Costco here in Montreal,I went with two associates to the same store where I originally got the card, to: A. Cancel my card. (because after shopping for a year, my rebate came to $4.24 (big saving for a $100 investment). -and- B. Obtain the $10 referral rebate for a new member card for my associate. The $10 cash card was given, no problem, when he completed and paid for his regular membership card.
Then I clearly informed the lady behind the counter that I absolutely wished to NOT renew and to cancel my Executive Card immediately, before the Sept. 1 deadline. She told me, in effect, that's nice but we ALREADY CHARGED your Costco American Express account another $100 [many weeks] ago. I don't recall ever receiving an AMEX card, (I carry only one card, NOT American Express, to minimize credit charges and keep track) and told her so. I added that even IF I had obtained a Costco AMEX card, here I am- within any legal delay, and must cancel my membership, and IF they already made any such charge, to immediately cancel it.
She said that in effect, it was my problem, and that I should call some 800 number for Amex Customer Service, and if I can't find my card, then they probably would send me a replacement card and account number upon which I could apply to cancel the renewal Costco membership charge adn THEN cancel that card! Talk about your needless red tape, time wasting and rigamarole!
So a few days later, I called American Express customer service and spoke with "Robb" who was situated at their call center in Ottawa and who told me the call was being recorded. He politely informed me that he has worked there for over a year, their policy had not changed with Costco and that there is no reason the Store, especially the same one I purchased the card at, as the merchant, should have NO PROBLEM cancelling the charges.
So out the revolving door, and another $30 of my time (it'll take about an hour overall to go back) and let's see if Costco will observe the advice I received on their policy, from the American Express point of view. Time is all we REALLY have to spend on this earth…and
what's left of mine, is all the more precious day by day. No "Merci" to Costco, for having billed me two months before the expiry date (was it in the very fine print?) and putting me to all this trouble to "earn" $4.24 after shopping there for a year, at what are really less savings than at Zellers, Canadian Tire, Super-C and Maxi or Wal-mart stores for items on sale.
Btw, American Express's Robb was very polite and while generally informative, he could not tell me how to obtain a copy of the recording of my conversation, nor the 'interactive file no' that such financial companies create with such recordings, which I will need to prove to Costco that their information was wrong.

In all our years of shopping in costco, my company, (buys dozens of oatmeal cookies and chocolate cookies per day) friends, relatives have rarely complained. Once in a while a product will be taken off the market and we live with it. This time around, for some ungodly reason, the bakery has decided to discontinue making oatmeal cookies? WHY? And surprisingly would prefer to keep other cookies and ridiculously out of control, over the top, 1000 calorie a slice chocolate cake in stock. SERIOUSLY!! We have not been able to get an explanation from anyone yet. Costco customer service were not even aware when I went up to ask why.
We are currently in the process of trying now to either find out which other food warehouse carries our favorite oatmeal cookies. It is worth the membership switch.

I've been a member of Costco for years and have bought the EXTRA FANCY mixed nuts. Over the years the product has decreased the quality of extra fancy. I'm greatly disappointed with the product. It should be labeled %50 almonds which is no different than %50 peanuts. I hate grabbing a handful of mixed nuts and over %50 almonds. The price goes up and the almonds increase. This is very disappointing to me. I surely hope that you relabel and lower the price or sale what you are advertizing FANCY MIXED NUTS and by the way the cashews are starting to catch up with the almonds. Very disapointed!!!!

Let me start by sayng Costco is my favorite store but I can't help but notice that you have cut back on your supply of best seller books. I go to Costco at least once a week to check on new books and I usually buy something else as well, but now I find that you are not carrying the authors that you always did before and I have to buy from Amazon.com. I realize you can not carry everything but you have always had a pretty good supply of books and hopefully (if more people complain) you can revisit your buying of them. Thank you.

On my resent visit to Costco, to return something, everything was fine until the employee saw it was a food stamper purchase. She was unprofessional and made me feel like a was not a valid customer. After i gave her my card, she just threw it down and walked away. Costco needs to let there employees known when a customer is using food stamps they should treat them with respect. This was uncalled for and didn't make me as a loyal customer feel very good about my purchase at Costco. How can I make sure this doesn't happen again? There is no reason why I should feel inferior.

Today I only purchased 6 items. Because Costco makes no provisions for customers with only a few items, I got in a line and got stuck behind 2 back to back purchases of cell phones. This process took quite awhile since the manager had to be called since of couse there was a problem. When I finally made it through the line, then there was 2 LONG LINES of people backed up waiting to get their receipts inspected. What other store does this??!! NONE. You pay for your groceries and your on your way usually.
What would they do arrest you if you refused to stop at the door? I swear next time I'm going to make them follow me out of the store. Is this legal for them to make you stop? Also there are kids running around in the store putting their hands all over the food and Costco doesn't seem to care. I also got food poisoning from eating the Foster Farms spicy chicken. I get so fed up with them moving their groceries around. This is a trick to make you buy more groceries. I'm fed up with Costco! From now on I'm only going to buy the minimum and give someone else most of my business.

I was at costco today….and of course the checkouts were crazy busy. Anyway there were two people ahead of me after about 15 minutes. One being served and then another in front. The person in front decides to leave. So I back up and allow her ample room to turn around and leave. This woman coming out of no where—on my right side tries to slip in front of me. I said " I think not, I have been here for 15 minutes waiting. I then pushed my cart tight into the check out counter. I guess when I am hungry I get bitchy but today it was NOT going to happen….there i said my peace about costco.

I have been an Executive Member with Costco for years, and many years ago I had an American Express account with them that I had cancelled after only two months; no yearly fees but the insurance costs for any outstanding balance was enormous. So I officially closed the American Express account (seven years ago). But recently, with my 2% rewards bonus, came a notice that said, "On March 1, Costco Wholesale will automatically renew your membership on the credit card account noted in our records." HOLY DOO DOO !!!!
This sentence was slipped-in the middle of a paragraph thanking me etc etc; I wasn't even going to read the note attached to my 2% reward coupon. This has to be illegal !! I phoned Costco complaints department and they informed me that I could phone back in a couple of days and cancell it then, but that there were already charges on my account for them having re-instating my American Express account. My GOD what is this world coming to????

I had been long time Costco Executive Business member, but for last three years, Costco's 2% check never comes on time. Every time you call they give you run about on it. For the last 6 weeks I have been calling them, but no response. Went to the Costco Store and informed member services, manager on duty NO response. Bottomline, rebate check for 2% is still missing? They have no response, or remedy and expect customers to keep calling them. This is going for atleast for last three years, every year keep calling for check.

Carole Guy
from Wallsend, ENG
I ordered a birthday cake for my grandson, but was very disappointed when I picked it up it wasn't ready for the allocated time agreed so had to wonder around for another half an hour in the store.
When we eventually got home and cut the cake there was no jam or cream inside as instructed on the order form it was a football pitch cake for a 5 year old so I was very disappointed the workmanship was shoddy they obviously didn't have time to complete the cake properly.
The cake was ordered on the 20/01/18 to be ready for 12:30 and picked up on the 27/01/18 so plenty of notice was given.
I would appreciate your feedback on this matter please

Leighann
from Clarkston, MI
Very disappointed in tire service at ann arbor michigan branch. Purchased tires waited a week for them to come in and have to wait in line for installation because they won't take appointments. Wouldn't ever recommend getting tires here, also tire tech's aren't customer friendly.

Gail Jagodowski
from West Springfield, MA
I shop at Costco for almost all of my grocery needs. Recently, I purchased an organic turkey which was not only pricey, but I had to pluck quills out of the bird before cooking. I've never had to do this before. For the price I'm paying, I should come home with a completely clean turkey. I am disappointed that Costco would sell such imperfect quality.

Gail Jagodowski
from West Springfield, MA
I shop at Costco for almost all of my weekly groceries. I DO NOT like the new milk trays, they are always dirty with spilled milk. This is unsanitary and costly to the company as well. These trays give no support to the gallon sized milk jugs and the lose of the milk must be adding to the store's liability. Please return to the racks used before the switch or something which will better support the gallon milk jugs.

marian letowski
from Chicopee, MA
I bought hp pavilion loptop 2015 December from Costco online,
1 year warranty from HP
2 year from Costco concigiere
I call Costco concigiere warranty 5 times,my loptop battery stop working,
computer showing battery fail and replace asap,
loptop is still under Costco 2 year warranty,
they don't want replace fail battery under warranty,very poor warranty service .

Richard Powers
from West Bend, WI
Costco 3-5 day delivery took 12 days and there's no concern from costco or ups when contacted.
Amazon prime is now the prime place to buy items we want in the advertised time.

Chris Latouf
from San Luis Potosí City, SLP
Went to Costco Mexico to purchase new tires. After purchasing the tires the wait time was 3 hours. This was fine i could wait. After 3 hours i got a call from garage and they informed me that 1 lug on 1 tire was broke - ok. The Manager refused to work on the car due to this reason. i had asked to replace only 3 tires and wait for a new lug to be installed. The manager refused and told me to get a refund on my purchase of the tires. The time to get my refund and car back was another hour. This is not customer satisfaction at all. After wasting 4 hours of my day and getting nothing done i will take my buisness some where else. i am Canadian working in Mexico and i dont think i would get this kind of service in Canada. I am not too impressed with the service i recieved from Costco. I know nothing will happen on this issue but i will let everyone i know about my day wasted.

I bought a set of Michelin tires 4 years ago at Costco in Colorado. I recently had on tire that was slowly loosing air. I went to my local Costco first thing in the morning 9:50 am. I had called 5 times from 8:50 to 9:40, no answer. I spoke with the Costco representative and he said it would be a couple of hours. I waited around for 2 hour and 20 minutes and finally stop back at the counter and was told that nothing could be done I needed a new set of tires. A set of 65,000 miles tire that were no good at 39,400 miles. I left and went over to Les Swab and was told the tire was worn but should be repairable. After waiting 6 minutes my tire was repaired (nail in the tire). I was told by the store manager that there was not charge and that the tire was at 20 lbs. when I came in and was now at the proper tire pressure. I was really disappointed with the service that I received at Costco and very pleased with the service at Les Swabs.

Wendy Campbell
from London, ON
I am having incredible problems with Asurion Excellence Plus insurance I purchased for a phone I bought at your Costco store last year. Since October 10th, 2017 I have been attempting to resolve a claim. After numerous phone calls and hours of my time to try to come to a resolution I went in to the phone place in your Costco on Wonderland Road North where I bought the phone and spoke to the manager there. On two separate occasions she attempted to call Asurion and advocate for me, taking over an hour of her time to try to help me. Each time we have called we get a different story. They have never once followed through with an email unless I insisted they do so (hours of my time on the phone and online) I finally made it to the place where the claim was approved and they sent me a shipping label to return the broken phone. I was very careful to follow their instructions and mailed the phone back as instructed. I received confirmation that they have the phone as of yesterday (October 30th) but now, after all this the online section of my account says the claim was closed on October 25th. They have said they would reimburse me for the cost of the phone which is over $900 including tax but now it says they closed my claim on the 25th? There is no statement of resolution as to what they are going to do. I need help to resolve this since I am one hundred percent convinced Asurion has no intent to follow through and issue the cheque for the money for the phone as promised. Can someone there please help me? My claim number is 105903929. I have exhausted all my resources at this point and need your help.
Thank you for your help,
Wendy Campbell
Member #000111853156341

ZHAOHUI X STEINLAUF
from Monroe, LA

GARY CRAWFORD
from Wausau, WI
online ordered mens bottoms received ladies jacket. online shows order with my membership number yet account info is not available because i have no membership. called several numbers was told to call back later due to heavy call volume.
Costco has completely gone to hell. no doubt i will never receive a reply. how is that sanctuary state status working out for you? hire more illiterates!

Carol Uchwat
from Dearborn, MI
I am very disappointed and dissatisfied with the changes at the cafe. I was dumbfounded to order a berry smoothie recently and charged $2.99. I was told the berry smoothie is now "organic". However I saw the server dip strawberries from the same container as the strawberries for the berry sundae. B cause if price and quality, I'll order a here sundae from now on. I know the sundae topping is not organic. On the same visit I wanted a brat and was told Costco no longer serves the brats in the cafe. So, my husband ordered a hot dog only to learn there were no onions available. I ordered a slice of pizza which was like eating a slab of soggy cardboard. How disappointing on all levels, especially with a $2.99 "organic" smoothie!
Fortunately I have a Sam's membership and will be going to their cafe from now on. Did you know Sam's is offering Black Angus cheeseburgers in their cafe? I think it's worth a try!

Margarita Margaritova
from Calgary, AB
I recently shopped at Costco # 251 Calgary South, 99 Heritage Gate SE. The cashier Bob W. provided horrible customer service. He was so rude and disrespectful to me and other customers. I noticed this even while I was awaiting my turn. He was very angry and it seemed he hated his job so much. When he was serving me, he raised his voice and threw my items on the checkout counter. This behavior is totally unacceptable. To my honest opinion this person is absolutely wrong for retail and cannot deal with the public in close quarters. I work in retail and i know enough about excellent customer service. If I provided service like Bob W at Costco, I would be fired immediately. I couldn't believe how it was possible to hate a job so much and put all your anger onto customers. Thank you!

kohar enemark
from San Jose, CA
After lining up on long lines several times at the costco Alamdan Express way San Jose Ca, I was able to order 4 tiers for my car. a week or so later a customer service called and let me know my tires were in. I lined up again ( they seem to be short at the reception desk at all times) I was able to get my car in to have the tiers changes around 11:30 am. The person gave me a number to place on my car. I complied. He also told me it will be ready about 2 hours, they will call me as soon as it done. I waited 2.5 hours by 2:00 no one had called. I walked in the shop and asked them if the car was ready, they said come in 1 hour, I came back, they told me not ready yet come back in another hour,. I came back again they told me come back in 1/2 hour, I came back they told me not ready yet. by than it was 4:40. I had missed few appointments including a vital injection that I receive once a month and had to be freshly prepared fro me today Tuesday they had to discard it an make a new batch for me by Thursday. I could not make it and appointments.Mean while I had been sitting in front of costco all that time, I had some grocery done hoping the car would be ready and my grocery started getting hot as it was a very hot day. I missed my monthly shots and had left my small dogs in a hot garage hoping to be back no later than two. by the time the car came out it was almost 5:00nothat time is was 4:40. I called my shot station they said they are closing by 5:00.
would you like your family member , wife, sister child, mother whomever to experience such anxiety humiliation and frustration, and could do nothing because she is lied to every hour> This is a terrible and should not be called service. They know they were late and may have had some delays why would not they have the curtsy to let me know that the car will not be ready until 5:00? I would gladly gone to my business and come back without frustration and missing my appointments. But instead I wasted 5 hours sitting uselessly around waiting my phone to ring. I am very angry and frustrated. I will never go there for any car service again. I was hot , hungry, thirsty and anxious for 5 hours, missing my appointments sitting around pushing a costco cart full of grocery like a homeless person. humiliating.
I demand an apology and I hope you will get in touch with these department and let them know that if there is a delay they should call the client to prevent other suffer like I did.They should not promise something they can not deliver this is not acceptable. If I had my clients wait 5 hours, I will have no client in my clinic. I am waiting for an answer and hope to hear from you. if not I will continue writing to newspapers, yelp, and let my friend journalist on CBS TV station announce this over and over again. they love stories of complains. I will also post a note in my clinic Locally to avoid your service unless you make a change.
thank you
kohar Enemark

Hoaward Colehower
from Medford, OR
COMPLETE ID is lousy service. They do not answer the phone and have me locked out of the service.
This has been going on for several days. Please fix or get a new ID company.

Richard Radford
from San Antonio, TX
You have stopped carrying Tree Top apple juice and Kirkland Newman's Own grape juice. Every month, like clockwork, I have been picking up 2 to 4 gallons of each. You have recently stopped carrying these items. I don't like your Kirkland apple juice and found no grape juice at all. What gives? You carry a quality item for years and then suddenly drop it. I am sure you have your reasons and now I have reasons to shop elsewhere looking for replacement items. Not sure if it's worth it to renew membership this December. Maybe I will try Sam's club.

Becky Bataille
from Santa Cruz, CA
I purchased 4 new tires on 8/28/17. At that time I asked the person to check the sensor as the light was on. In fact I told both people there. The second person, David told me that usually they check after, but he would make sure they checked first. It took almost 2 hours for my tires to be put on. I noticed my car pulled up so I went outside. David was checking the sensor. You could tell something was wrong. He checked two or three times. Then he gave the handheld to the girl who was there and said he didn't get a reading on the front left tire.
The girl told me that the sensor was faulty in the front left. That it would be $44?? + $15 installation. But while the light would be annoying I could just make an appointment and have it put in.
I traveled to Santa Cruz and today 8/30/17 I took the car in to have a torque check. While in line, I noticed the counter person was having everyone who purchased tires fill out a warranty form. I received no such warranty from Santa Clarita. He gave me one when I inquired and told me about the warranty and coverage. He also told me that If I had asked about the sensor it should have been checked prior to installation of new tires. Now I would be charged additionally for it.
I am very upset at the lack of customer service at the Santa Clarita Costco tire center. I did not receive warranty information to fill out or even get informed about the warranty. AND when I told the girl about the sensor issue and also DAVE, it should have been checked prior to. This should have been taken care of. Now it will be additional cost to me and time as well.
I think I should be compensated for the sensor to be replaced.

Jane hunley
from Rochester, NY
I am disabled from a car accident. My mother went with me to the henrietta NY costco. I had my costco card with me and twice was asked if it was mine. My mother paid for my purchases because my social security check comes in on the 3rd of the month and I needed groceries for my 9 year old son to start school. While waiting for the check out line I went to purchase a hotdogs and sausage for my mother who suffers from diabetes and blood sugar was low. My mothere was treated very rudEly by the cashier with a heavy eastern European accent. She was told to never use her card for my purchases again.

karen dennison
from Morningside, QLD
I purchased a 4 pack of Basil chilli rice (tasty bite) from your North lakes store. when I got home I opened the box to find the box filled with rice, unsealed, no 4 pack as stated, I am very concerned that you may have more boxes like this on the shop floor, I have attached a photo of the said rice.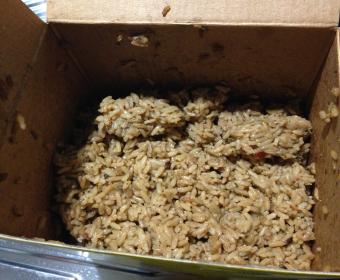 Daniel Beeaff
from Loretto, ON
We reside in Ontario Canada 3-4 months each year. We left to drive to Canada the end of June. Because of that we couldn't take along our new Costco Visa card. We did have our old original Costco card ID with us and the now defunct Amex card. In the past we could use that at the Kitchener store. Our usual store is in Tucson on East Grant.
Because of the distance involved I wrote the Guelph store if we could shop there with that old card. After 6 weeks and several attempts the store never wrote back. We didn't want to drive 30-40 minutes to find they wouldn't let us shop there. I prefer having issues addressed in writing. The fact the Guelph store couldn't find the courtesy to write us back makes us feel like never using our card in Canada again. We leave back to the States in a week and return next summer.

Julie Henson
from Vancouver, WA
The cashier, Lindsay R, did greet me and say hello. However, while scanning the items she was in conversation with the other person putting the items back in the cart. His name was Dalton. He did not say hello nor acknowledge me. They talked the entire time about Dalton and his job being in jeopardy; he was telling Lindsay about his discussion with his supervisor. He was in a way mocking his reprimand, with a grin on his face. I find that totally inappropriate talk in front of a customer... and he was not paying attention to his work. He loaded the cart totally unorganized and carelessly.
On the way to the car, a jar of mayonnaise fell off the cart and split and the laundry detergent. Inspected the items and seemed to be OK, so we loaded the car. Upon unloading the car at home, there was something that was all over the paper towels, toilet paper, water, everything back there... noticing that the cap of the Dawn dish soap we had purchased had been flipped open, we thought that is what was leaking. Come to find out, it was the liquid laundry detergent leaking all over. Apparently it had sustained a crack when it fell from the cart. Had Dalton been paying attention to what he was doing, he probably wouldn't have put the mayonnaise and laundry detergent on the top of a full cart half-ass.
We are now home and have laundry detergent all over the back of the car and every item we unload has sticky laundry detergent over it. Not only are we covered in detergent, our garage floor is a mess...
We have spent all evening cleaning the garage floor and back of the car. It has been total hell trying to clean up liquid laundry detergent without creating even more of a mess.
The total lack of care Dalton does his job is disturbing and shows me he doesn't care about customers or the negative this puts on Costco. I don't think Costco would appreciate this kind of employee. Hmmm, funny they were talking about him being reprimanded for his job performance and he still was continuing to be carless. I would think that Lindsay would squash any conversation of such in front of customers, but I believe she brought the subject up with him.
We spent over $220.00 this particular trip (which is about average for us) and are very disappointed in the customer service we received and the complete carelessness and lack of care in the employees. Not to mention the hours we have had to spend away from our family as we clean up the mess in our garage and car. It probably never will fully be out of the car... can't send the car through several rinse cycles.
We would appreciate a letter of acknowledgement and apology from Costco and some compensation for our time and trouble the employees put upon us with this trip to Costco. We look forward to hearing back from Corporate.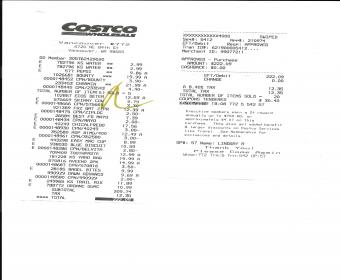 Mary Murphy
from Detroit, MI
Once again I was dispensed the wrong medication at pharmacy. 1st time was proper meds but double the dosage. This time was a refill. 90 tablets of the wrong medication. Spoke to warehouse manager over 1 week ago. Pharmacy manager, Sue, was to call me. Still waiting. Their only interest is getting bottle back. Think this needs further investigation and report to state agency. Find the communication there does not exist and the Costco mission statement has not been followed or honored.

Elaine and Lester Williams
from Chicago, IL
I purchased an extended warrantees for myself and my wife purchasing cell phones at Costco in Holbrook. In April my phone died and I called up Square Trade and they said they will replace the phone but I must send it back fast or be charged for the phone. My wife upon receiving my phone put on the appropriate stickers on the package. But didn't realize it should have gone fed Ex, we mailed it back via the post office but with all the tags of info required on the package, as well as we purchased a tracker to find it in April
Based upon what they said on the square trade statement we were expecting a bill if anything went wrong within their time slot, which was within a month time. With appropriate notice there would have been no problem we would have been prepared. The problem started August 4th my wife's phone had issues and I called up Square Trade and they informed me I owe them $700.00 for my old phone. They cited I am responsible since we used the wrong mailing agency and thus the don't have the tracking number. I asked why they never contacted me and they said that they emailed me. That is the only way they do business.
I never received their emails, and they don't mail out bills, so I was totally in the dark about this. Since I was dealing with a Costco product I thought it would be professionally done, and mailing out bills and notices is the usual protocol of getting bills. The question is do they have a responsibility to let the consumer know their is a problem .Is emailing the appropriate way of letting a consumer know their is a problem. I for one browse my emails I generate a huge amount of them and am afraid to open up unknown emails out of fear of virus which my computer seems to grow. But opun checking my computer for them, they did not seem to exist.
Because of their insistence of getting their phones back fast I feel that they have a duty as well to act as they expediently as well, this allows the consumer to get information that might be time sensitive. Unfortunately after four months I couldn't the receipt from the post office, and too much time has gone by for them to generate a copy. If they did the right thing I would have had the problem finding or getting another receipt. They don't know if the package is in their warehouse and they are too disorganized to find it. Nor will they intercede with the post office since they were receiving the package. But i honestly feel they have it and cannot find it. Talking to their representative I asked what is their mailing address he could not find it. This scared me if he could not find their address how could they find my phone
Perhaps we do owe some responsibility but they too as well. Its very easy to lay the blame on me. On the other hand they expect me to pay $700 dollars am I suppose to email it to them or are they going to mail me a bill. The other question I have if a person has not responded via emails should they not call or should I dare say mail out a bill.

I went to what I thought was my friendly neighborhood Costco rushing after work to make sure I bought a good piece of meat to grill for 4th of July. I had cash in my hands and luckily I found a great piece of fillet for $99.95. I rushed to the cashier since it was close to closing time. As I approached the counter I realized I did not have my current membership card so, I produced the expired card plus my driver's license. To my surprise, the cashier told me she could not accept my id because it did not have my current address.
Ms. Khaliel surprised me again with her level of arrogance by telling me that unfortunately she could not help me unless I get my Driver's license with my current address. I explained that I would gladly bring it Tuesday since they were five minutes to closing on the eve of 4th of July and I had only one item to pay in CASH. Again she looked very indifferent to my dilemma and totally insensitive to my frustration of trying to get 1 item with cash and being refused on a technicality while other members in line were getting upset as well.
One member offered to pay for my item at which she asked them NOT to help me and warned me that if I try for someone else to do it that she would make sure that my father's membership and mine would be cancelled. I could hardly believe what this Costco Manager was saying. Obviously she was admitting that she knew I was a member. It is beyond me her level of service. Mr. Fritz, an associate that was observing her actions seemed ashamed by her attitude but could not override her authority.
My father and I have been members for over 10 years and I sincerely find this Ms. Elaine Khaliel totally going out of her way to make me feel that my business does not mean a thing to Costco after so many years of buying thousand of dollars without any issues. I have never written a single complaint about Costco and I never thought I would ever encounter such an unprofessional and out of touch Manager at this store. As I was leaving the place a friend of mine walked in and helped me to get what I went for. I hope this will not happen to anyone when I am sure it would have been so easy to find out if I was a paying member or not since you must have my picture in your records. Seriously something wrong with this lady.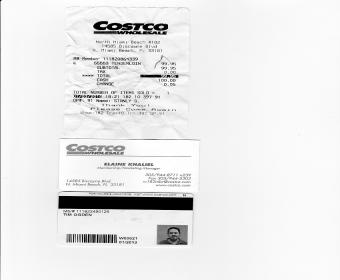 Racquel Deveraturda
from Calgary, AB
We bought chicken penne at Costco last night and cooked it this afternoon. When my son about to eat he found a big fly mixed with the pasta. I drove back to Costco heritage and took the hot pasta and asked for the manager. The lady that talked to me asked right away if my money was refunded. She then went back to see the deli Manager if she's available but said she would just call me back. I'm a bit disappointed because not one staff handle it properly. Not even one staff in the customer service apologized . Right away they asked me to write the incident report. The staff keep wiping the counter of disinfectant because the simmering pasta made the counter wet. I think staff needs more coaching and training to handle this kind of complain.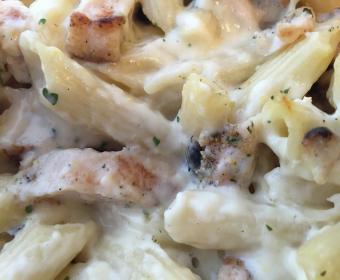 Moira Kalakoda
from Toledo, OH
Hello the my name is Moira Kalakoda and I am a member have been for several years and never had any problem. This is what I noticed when I went to the Costo in Perrysburg OH. I bought a pair of Levis canvas shoes and noticed that I paid $3.00 more for mine than the men's and it's exactly the same shoe. P.S. I have been very happy with Costco and love shopping there.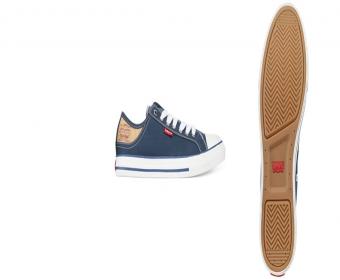 phillip ramsay
from Waupaca, WI
Purchased Albacore tuna. Kirkland label - 6041SWISKO 05:58 use by Feb 2019. Opened the can and found the tuna in the center was dark brown and inedible. I threw the Tuna out. I am concerned the others in the bulk pack are bad. I was buying same at Sam's and decide to try COSTCO - not a good first impression.

Sunghyun Yoon
from Starkville, MS
Recently, I bought a pack of beef jerky (Kirkland Steak Strips extra thick cut) at one of your stores. Unfortunately, one piece of beef jerky was not in good shape as it should be. It had a piece of blue rubber (or plastic) in it. My friend and I were so shocked and I took a picture of it and the foreign substance can be seen clearly. I can send it to you if you give me an e-mail address. Since I live in Mississippi where does not have any store of yours, I am not sure what I can do. Please give me an answer to resolve the problem. I look forward to your reply and a resolution to my problem. If I do not receive an reasonable deal for it, I am going to seek help from a consumer protection agency or the Better Business Bureau.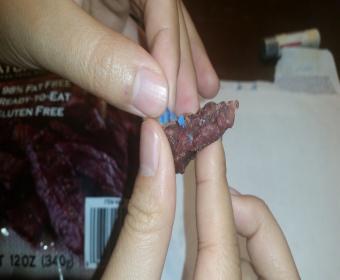 David Gilde
from Linthicum Heights, MD
I just thought your company would like to know you have an employee on Facebook who proudly shows he's a employee at Costco on his personal page; while he goes around and rudely attacks people on posts. He did as much to me when I never directed anything toward him. I just so happen to be a Costco member and haven't decided if I was going to take any public action on this matter.
He angered me by attacking my baby's picture for no reason other then I shared my own opinion on a post not directed to him. I find this very distasteful and think he is a tool. He works at Costco somewhere in Ontario Canada. I told him I would write your company and tell them how one of your employees acts to the public and he said he didn't care and changed his profile job information. His name is Bryan Thomas.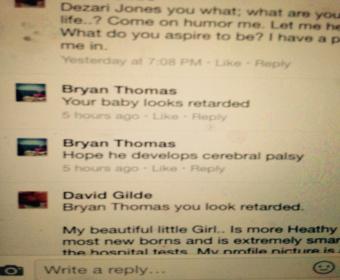 Tom Kelley
from Porterville, CA
I purchased 33.0 oz package of Papa Pita greek pita flat bread from the Costco Store in Visalia, California on March 1, 2017. The tag on the bread read 105423 and the best used by date was March 8, 16. My complaint is that the bread was doughy and undercooked, it was not cooked enough for the bread to begin to split to form the pita pockets. As I live 50 miles away from the store, I will not be returning this minor purchase, but you should be aware of the quality of product your suppliers are providing.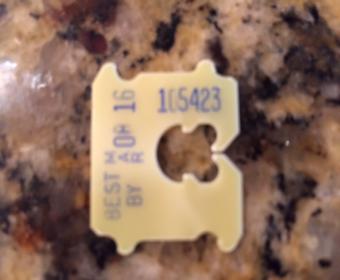 Reyes
from Los Angeles, CA
I was at the water bottled section of the store, last aisle, all the way at the back when I met the female employee with the name badge SABBY. When I already loaded in my cart the one (1) 5-gal box of Arrowhead water and leaving the area, Ms Sabby saw me rolling already my heavy cart full of stuffs away from the water section but she still continued to pull her dolly full of NESQWIK products and stopped my cart by holding the front cart without saying anything like "passing through, give way please" and she was with her serious face. She bumped my cart by her dolly and she didn't even say sorry. That was absolutely very rude.

Jade Banks
from Pilot Hill, CA
I was eating some milk chocolate raisins by Kirklands and got a grape vine stem in one. I'm not sure on your policy on this stuff but it was not something I expected from your products. My family shops at Costco a few times a month. I'd hate for that to stop and we all really enjoy your store you guys have furnished a few rooms in all our homes. To me this is a huge disappointment. I have taken pics of the product and the grape stem. If you need it I've also informed an sent pics to my parents. I will be waiting to hear from you guys soon on this matter. I have tried to send pics but for some reason this Email wont let me send them to show proof.

Peter Walters
from Surrey, BC
I have been a costco executive member for many years, and I have never lodged a complaint until now. My complaint is about a product prepared by a company called feature foods international. The product I am complaining about is called herring fillets in wine marinate. This product is no longer what it use to be,it is totally different fish that I use to consume. I don't know the source of this particular fish product but I am curious to find out. It no longer taste the same, in fact it doesn't even taste like herring. These herring bits are tougher then the ones I use to consume. If there is no chance, I will no longer buy this product. The store I bought this product is Langley B C Canada.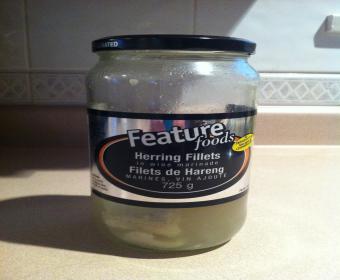 Went to your South Center store to get a card replacement. After watching the disorganization of the employees at the merchandise return area I waited over a half an hour to have them tell me that there card machine was not working. So, they gave me a temp slip of paper good for 1 day. Now the next time I go to Costco I will have to wait in line again for who knows how long to try to replace my card. This is the second time that card machine has not worked when I have come to that store. You can't have employees trying to help other employees how to make transactions during the busy time of year. The lines are very long. I went 15 years before I got a Costco card and was talked into it from a friend I am beginning that it was a mistake.

Jay Schrader
from San Francisco, CA
This is specifically a complaint about DS Waters (aka Sparkletts Water, Alhambra, Costco Water) which was water delivery service contracted through Costco and not other Costco services. I am in the San Francisco Bay Area. I initially started water delivery service in September 2012. The deliveries were usually within one day of the scheduled delivery date for the first couple of years and the empty bottles were exchanged for the new ones outside of my apartment door in the building were I live. This all changed by September of 2015. Water delivery was very sketchy and if delivered at all, was usually left outside of the building in an area that is not secure. Since I left the empty bottles inside of the building, these were not taken and deposits not credited.
I cancelled service by telephone at 5:01pm on October 20, 2015 after a 26 minutes wait. After the customer service attempted to convince me to stay with the service (as expected), he agreed to cancel it and said that the empty bottles would be picked up on the regularly scheduled service date of November 2, 2015. The bottles were not picked up and more bottles were left outside of the apartment building. A worker doing construction for our building helped me drag the bottles into the lobby so that the homeless people would not use them as bowling balls down the hilly street. I checked the caller ID on my phone and no attempt had been made to call from the call-box for entry as usual. I contacted DS Waters several times via email with no response. Reviews on Yelp and BBB rating is one of the worst I have every seen with many people experiencing very similar issues. I find it difficult to understand why Costco would continue to maintain any kind of business relationship with DS Waters and would like their help resolving it.

Denise Dirksing
from Richmond, BC
I have been a Costco member for a number of years and was absolutely horrified, outraged and saddened by the customer service treatment I received at the Langley Costco 2015Nov28 around 2:00 pm. I was in the front part of the store where certain items are often featured for promotion or sale. Among the items was a big box of extra wide Christmas paper that was being offered at discount. There was a small unattended 3 step ladder in front of the box that had a sign on it that it was not to be moved from the area. The sign didn't say the step ladder could not be used just that it was not to be use. I thought it had been put there on purpose to allow the customers to gain access to the wrapping paper as it was a big box.
I had been standing the bottom rung of the ladder for a few seconds before an extremely rude sales person YELLED at me to get off the ladder as it was not met for customer use. I apologized immediately and explained that I thought it was there for customer use. I was so horrified and humiliated (it's not nice to be yelled at in front other customers) that I immediately said I didn't see anything I wanted and left. Even my partner was upset by the incident and said she had never seen anything like it and she has been in retail management for more than 50 years. The whole event put me off for the rest of the afternoon and I felt bad for the rest of the day. I can understand your staff feeling harried during the Christmas season but that behavior was definitely uncalled for and should not be repeated under any circumstance.
I think a nice Christmas basket is in order to apologize for such mean and thoughtless behavior.

Robert Lizee
from Ellensburg, WA
Prior to Costco's recent e-coli problem in your chicken salad we've had two experiences with improperly prepared food products. We've quit buying your rotisserie chickens because we've found them to be undercooked. There's nothing grosser than an undone chicken. Under cooked chicken is a source for e-coli. We've had to finish roasting them in the oven to make them edible. We recently purchased one of your pumpkin pies. The pumpkin filling was not thoroughly cooked in the center. It was runny like soft pudding. Again we found it to be inedible.(Pies contain eggs which undercooked can cause e-coli). We fed the uneaten pie to our neighbors pigs. We shop at your Union Gap WA store and live 30 miles away so it's not convenient to return a product like that.
We reported both experiences to one of your store managers in Union Gap.Unfortunately I didn't get his name. He was a young Asian man. He pretty much blew me off telling me that Costco have processes in place to insure that what we experienced can't happen. Excuse me. That response is what prompted me to pursue it further. We've been a Costco member since 1984 and haven't encountered any unsatisfactory issues with a product until now. When someone reports a food related issue that may have health effects you need to pay attention and believe what you're being told.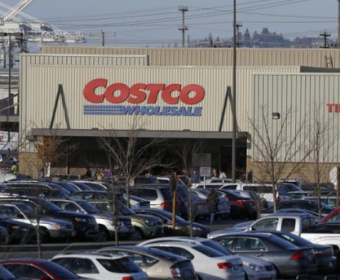 Catherine Yoshimura
from Chicago, IL
I have an activated Debit card and it hasn't worked at the Clybourne gas pumps twice. I use my Debit Card successfully in the store and am puzzled why the pump denies my the ability to purchase gas. I assure you that I have more than enough funds to be able to fill my tank; the woman attending the pump said she thought that I had a limit on the amount of purchases....but I assure you this is not the case. I would appreciate it if you would look into the matter as I became a member of Costco to be able to take advantage of the low gas prices.

Marna Johnson
from Santee, CA
I am complaining that you are discontinuing Kirkland Organic Rice Milk. We have kids with food allergies and are on a limited budget. We need you to please not take this off your shelves. We are in San Diego and use the La Mesa store mostly. I believe I speak for a lot of others. I noticed there even was a blog about it.

Catherine Chow
from San Rafael, CA
I am a long time Costco customer. We shop frequently between the town of Novato, and Richmond in Northern California because both these two stores are close to where we live. I have quite a few very unpleasant experiences returning products at your Richmond facility. The return personnel made frequent unfriendly complaints about much trouble I case them to go through the refund process, and that I shall return the goods from the same store that I purchase from. ...
However; I did not see that clause from any of the Costco return policies. It seems to me if the Costco policy is such; the Costco workers shall validate the store policy and treat the customers with respect instead of insulting the customers. The comments of the workers at the Return Department @ your Richmond facility in Northern California are totally unprofessional, inappropriate, and unpleasant.

Mel Hadap
from Tucson, AZ
A lock nut on my spare tire mount is missing due to mishandling of service technician. I don't know who or how they lost it but bottom line, it is missing. I am sure it was in there when they took my car in to replace all 4 tires at their store. I just had installed the flat tire before I took it in for their service. My instructions was to install back the spare tire I used on the tire mount. To make matters worst is to tell me that the lock nut was not in there This locknut is to secure the spare tire from being easily stolen. The problem now is, when I try to find out the status of my complaint, I get being bounce off from various telephones instead of addressing the problem directly since it is not a big item. This is a customer service issue of Costco.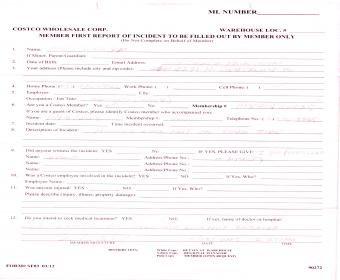 Mel Hadap
from Tucson, AZ
Tire service technician misplaced a locknut on my spare tire mount on Friday, November 13, 2015. This happened when they replaced all four tires on my car. I would like a replacement of the lug nut that the service technician lost or would like to find out what is being done about it. After speaking with someone in customer service it appears I will need to escalate my problem to corporate to get satisfaction!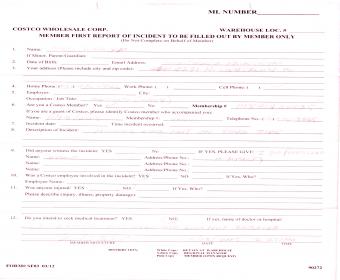 Denise Wright
from Atwater, CA
Let me preface by saying I have shopped at Costco for years and have never had a bad experience. Lately I have noticed more new faces than old faces at Costco. My daughter and I were shopping today. The cashier, Vanessa, advised my daughter, in a rude manner, she had to purchase 2 packages of bagels or put one back. My daughter was aware but in her haste forgot, she left to get the other package of bagels. The cashier finished ringing up the groceries before my daughter returned. She made a rude comment about her leaving to get the bagels if she were paying. I felt the comment was uncalled for. She turned and continued to make comments to the cashier that was standing nearby.
I made a comment about missing the old cashiers, as I had not seen her before. She stated she was an old cashier. I don't think she should be working in the forefronts with the customers. This employee was very rude. We were going to order from the food court as well as update out membership, but because of her, we did not. I understand people may have bad days, we are all human, but if anything she should have just kept her opinions to herself. My daughter and I have both worked customer service and both viewed her behavior as unacceptable. You never want to make a customer feel like they are an inconvenience to you. Someone needs to let her know. This is the store in Merced Ca on R Street.

Stella Barry
from Swadlincote, ENG
I phoned up to cancel and order. The operative assured me she would email and get the shipment stopped, then email me and the money would be returned. The next thing I know I get an email saying my item had shipped! The order had been cancelled it is of no use to me. How do I go about getting my money back? If not I will write a letter to the CEO.

Antonia Wister
from Orland Park, IL
I purchased a star wars costume for my grandson. The darth vader light saber that comes with the costume does not work. There is no information on the included cardboard setup on how to return the defective light saber. The only information included is Disney.com. How do I get a light saber that works? With no contact information included I am stuck with a defective one.

Campbell
from Beaverton, OR
I have been a member for at least 30 years. Every time I go from the regular account to the executive account, I pay some money to do so. At the time i'm buying my groceries, they come over and tell me that I should upgrade because I spend enough to make it work. Now for the last couple times i have done this, when I receive my renewal. It is not close to being enough. So I down grade. This time I spent about 23 dollars to upgrade and received a check for 7 dollars and 14 cents. What good did that do me!!! none? Your Right... None.. Seems like a scam to me. I will not upgrade my account ever again. If I even consider renewing it. I think if you didn't charge a yearly fee just to come buy stuff. You would have more business than you could shake a stick at. And you wouldn't even need the fees you charge. Wont you please consider making this easier on all of us who want to keep shopping there.

Elsa Vega-Martinez
from Madera, CA
I parked car my car four lanes away from Costco. There was a young man getting carts he hag a huge orange cart and left it between my car and another. I turned around real quick. As the orange cart ran in the the back of my car (right side ) I ran to stop it but did not make it on time. I told him what the hell happened I just got my car painted four days ago. As he giggled I asked who was his manager. He said I don't know there's a lot of them that's when I got his name and marched into the store asking for a Manager, Denise this is store 31 in Fresno Ca. She came out and took picture with a cell phone and asked me some question and got my address and phone number.
Regardless of how small or big it is it's the principle I just took my car out of the shop on September 29. I paid good money to paint my car to look better. 2008 Nissan Altima. Denise said that he laughed because he was nervous that was bull. I feel like no one cared. Denise stated I can't pay you out for this. No one was asking her to. But my car is going to get fixed one way or another. Even if I have to publish in the newspaper or get ahold of a local news station. But I won't stop until this gets resolved. I work hard for some young man to laugh at the situation and that made it worse. Denise at Costco store 31 said it would take five days for someone to call me back. I will not stop here especially after I paid for my car to look better.

Zebo Landman
from Boulder, CO
Cancel my previous complaint It was my part of misunderstanding Thanks. Zebo Landman

tonia ellis
from South Jordan, UT
It all started when i went to membership dept. returned items dept. over an approved item i wanted a credit for. the 2 girls were going back and forth between membership line and return line....they told me to go to the back of the line. they should have gone with the next customer in line no matter what since they were going back and forth not keeping somebody stable at the return line....a man said you were ahead of me go ahead and be taken care of....when i was, the young gal said to me where is the returned item. I said i was out of the country and I couldn't give the bad asparagus to her. I already had approval to get a credit from my phone call to costco prior to my trip to japan. Now she says, you could have frozen it. I said I'm not freezing something rotten in my freezer plus mine is small. she continued to say it will take longer to get this done because i have to call someone....i said fine.
Meanwhile my husband was somewhere in this huge store and I finally had the credit and his card; I couldn't find him, so I asked several guys can I have him paged since I had been throughout the store searching for him. They said we have no paging system...I said REALLY, even Walmart has a paging system in case of things like this....Still not finding him, I went to the door greeter, and I asked why there wasn't a paging system. Her answer was Costco can't afford one, it's too much money....What do they think I'm stupid. I found her to be very sarcastic and unfriendly. I went back in the store and i found two costco guys there, i told them my problem. now they helped me by asking me to describe my husband. they were great and they helped me physically find him....this happened on september 20, 2015 at 5201 s. intermountain drive, murray, utah 84107. This was a bad experience and I feel the customer is right and the employees should be more helpful. I would appreciate your help in this matter since I love shopping at Costco. This day I rate 1 for a very bad experience.
Have feedback for Costco?
Thanks for your feedback!
Sorry. Please try again later!