Costco
Costco Complaints Continued... (Page 4)
226+ reviews added so far. Upset? Call Costco corporate: 425-313-8100

Jay Schrader
from San Francisco, CA
This is specifically a complaint about DS Waters (aka Sparkletts Water, Alhambra, Costco Water) which was water delivery service contracted through Costco and not other Costco services. I am in the San Francisco Bay Area. I initially started water delivery service in September 2012. The deliveries were usually within one day of the scheduled delivery date for the first couple of years and the empty bottles were exchanged for the new ones outside of my apartment door in the building were I live. This all changed by September of 2015. Water delivery was very sketchy and if delivered at all, was usually left outside of the building in an area that is not secure. Since I left the empty bottles inside of the building, these were not taken and deposits not credited.
I cancelled service by telephone at 5:01pm on October 20, 2015 after a 26 minutes wait. After the customer service attempted to convince me to stay with the service (as expected), he agreed to cancel it and said that the empty bottles would be picked up on the regularly scheduled service date of November 2, 2015. The bottles were not picked up and more bottles were left outside of the apartment building. A worker doing construction for our building helped me drag the bottles into the lobby so that the homeless people would not use them as bowling balls down the hilly street. I checked the caller ID on my phone and no attempt had been made to call from the call-box for entry as usual. I contacted DS Waters several times via email with no response. Reviews on Yelp and BBB rating is one of the worst I have every seen with many people experiencing very similar issues. I find it difficult to understand why Costco would continue to maintain any kind of business relationship with DS Waters and would like their help resolving it.

Denise Dirksing
from Richmond, BC
I have been a Costco member for a number of years and was absolutely horrified, outraged and saddened by the customer service treatment I received at the Langley Costco 2015Nov28 around 2:00 pm. I was in the front part of the store where certain items are often featured for promotion or sale. Among the items was a big box of extra wide Christmas paper that was being offered at discount. There was a small unattended 3 step ladder in front of the box that had a sign on it that it was not to be moved from the area. The sign didn't say the step ladder could not be used just that it was not to be use. I thought it had been put there on purpose to allow the customers to gain access to the wrapping paper as it was a big box.
I had been standing the bottom rung of the ladder for a few seconds before an extremely rude sales person YELLED at me to get off the ladder as it was not met for customer use. I apologized immediately and explained that I thought it was there for customer use. I was so horrified and humiliated (it's not nice to be yelled at in front other customers) that I immediately said I didn't see anything I wanted and left. Even my partner was upset by the incident and said she had never seen anything like it and she has been in retail management for more than 50 years. The whole event put me off for the rest of the afternoon and I felt bad for the rest of the day. I can understand your staff feeling harried during the Christmas season but that behavior was definitely uncalled for and should not be repeated under any circumstance.
I think a nice Christmas basket is in order to apologize for such mean and thoughtless behavior.

Robert Lizee
from Ellensburg, WA
Prior to Costco's recent e-coli problem in your chicken salad we've had two experiences with improperly prepared food products. We've quit buying your rotisserie chickens because we've found them to be undercooked. There's nothing grosser than an undone chicken. Under cooked chicken is a source for e-coli. We've had to finish roasting them in the oven to make them edible. We recently purchased one of your pumpkin pies. The pumpkin filling was not thoroughly cooked in the center. It was runny like soft pudding. Again we found it to be inedible.(Pies contain eggs which undercooked can cause e-coli). We fed the uneaten pie to our neighbors pigs. We shop at your Union Gap WA store and live 30 miles away so it's not convenient to return a product like that.
We reported both experiences to one of your store managers in Union Gap.Unfortunately I didn't get his name. He was a young Asian man. He pretty much blew me off telling me that Costco have processes in place to insure that what we experienced can't happen. Excuse me. That response is what prompted me to pursue it further. We've been a Costco member since 1984 and haven't encountered any unsatisfactory issues with a product until now. When someone reports a food related issue that may have health effects you need to pay attention and believe what you're being told.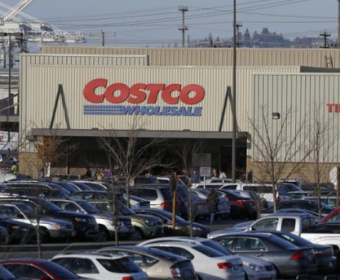 Catherine Yoshimura
from Chicago, IL
I have an activated Debit card and it hasn't worked at the Clybourne gas pumps twice. I use my Debit Card successfully in the store and am puzzled why the pump denies my the ability to purchase gas. I assure you that I have more than enough funds to be able to fill my tank; the woman attending the pump said she thought that I had a limit on the amount of purchases....but I assure you this is not the case. I would appreciate it if you would look into the matter as I became a member of Costco to be able to take advantage of the low gas prices.

Marna Johnson
from Santee, CA
I am complaining that you are discontinuing Kirkland Organic Rice Milk. We have kids with food allergies and are on a limited budget. We need you to please not take this off your shelves. We are in San Diego and use the La Mesa store mostly. I believe I speak for a lot of others. I noticed there even was a blog about it.

Catherine Chow
from San Rafael, CA
I am a long time Costco customer. We shop frequently between the town of Novato, and Richmond in Northern California because both these two stores are close to where we live. I have quite a few very unpleasant experiences returning products at your Richmond facility. The return personnel made frequent unfriendly complaints about much trouble I case them to go through the refund process, and that I shall return the goods from the same store that I purchase from. ...
However; I did not see that clause from any of the Costco return policies. It seems to me if the Costco policy is such; the Costco workers shall validate the store policy and treat the customers with respect instead of insulting the customers. The comments of the workers at the Return Department @ your Richmond facility in Northern California are totally unprofessional, inappropriate, and unpleasant.

Mel Hadap
from Tucson, AZ
A lock nut on my spare tire mount is missing due to mishandling of service technician. I don't know who or how they lost it but bottom line, it is missing. I am sure it was in there when they took my car in to replace all 4 tires at their store. I just had installed the flat tire before I took it in for their service. My instructions was to install back the spare tire I used on the tire mount. To make matters worst is to tell me that the lock nut was not in there This locknut is to secure the spare tire from being easily stolen. The problem now is, when I try to find out the status of my complaint, I get being bounce off from various telephones instead of addressing the problem directly since it is not a big item. This is a customer service issue of Costco.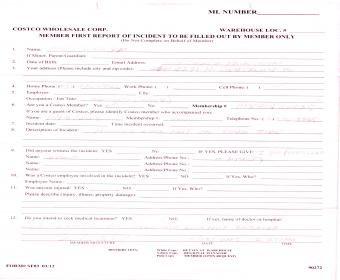 Mel Hadap
from Tucson, AZ
Tire service technician misplaced a locknut on my spare tire mount on Friday, November 13, 2015. This happened when they replaced all four tires on my car. I would like a replacement of the lug nut that the service technician lost or would like to find out what is being done about it. After speaking with someone in customer service it appears I will need to escalate my problem to corporate to get satisfaction!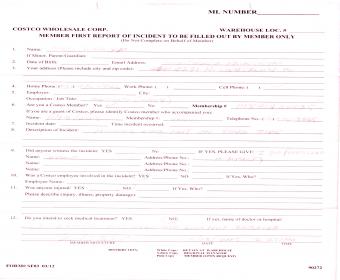 Denise Wright
from Atwater, CA
Let me preface by saying I have shopped at Costco for years and have never had a bad experience. Lately I have noticed more new faces than old faces at Costco. My daughter and I were shopping today. The cashier, Vanessa, advised my daughter, in a rude manner, she had to purchase 2 packages of bagels or put one back. My daughter was aware but in her haste forgot, she left to get the other package of bagels. The cashier finished ringing up the groceries before my daughter returned. She made a rude comment about her leaving to get the bagels if she were paying. I felt the comment was uncalled for. She turned and continued to make comments to the cashier that was standing nearby.
I made a comment about missing the old cashiers, as I had not seen her before. She stated she was an old cashier. I don't think she should be working in the forefronts with the customers. This employee was very rude. We were going to order from the food court as well as update out membership, but because of her, we did not. I understand people may have bad days, we are all human, but if anything she should have just kept her opinions to herself. My daughter and I have both worked customer service and both viewed her behavior as unacceptable. You never want to make a customer feel like they are an inconvenience to you. Someone needs to let her know. This is the store in Merced Ca on R Street.

Stella Barry
from Swadlincote, ENG
I phoned up to cancel and order. The operative assured me she would email and get the shipment stopped, then email me and the money would be returned. The next thing I know I get an email saying my item had shipped! The order had been cancelled it is of no use to me. How do I go about getting my money back? If not I will write a letter to the CEO.

Antonia Wister
from Orland Park, IL
I purchased a star wars costume for my grandson. The darth vader light saber that comes with the costume does not work. There is no information on the included cardboard setup on how to return the defective light saber. The only information included is Disney.com. How do I get a light saber that works? With no contact information included I am stuck with a defective one.

Campbell
from Beaverton, OR
I have been a member for at least 30 years. Every time I go from the regular account to the executive account, I pay some money to do so. At the time i'm buying my groceries, they come over and tell me that I should upgrade because I spend enough to make it work. Now for the last couple times i have done this, when I receive my renewal. It is not close to being enough. So I down grade. This time I spent about 23 dollars to upgrade and received a check for 7 dollars and 14 cents. What good did that do me!!! none? Your Right... None.. Seems like a scam to me. I will not upgrade my account ever again. If I even consider renewing it. I think if you didn't charge a yearly fee just to come buy stuff. You would have more business than you could shake a stick at. And you wouldn't even need the fees you charge. Wont you please consider making this easier on all of us who want to keep shopping there.

Elsa Vega-Martinez
from Madera, CA
I parked car my car four lanes away from Costco. There was a young man getting carts he hag a huge orange cart and left it between my car and another. I turned around real quick. As the orange cart ran in the the back of my car (right side ) I ran to stop it but did not make it on time. I told him what the hell happened I just got my car painted four days ago. As he giggled I asked who was his manager. He said I don't know there's a lot of them that's when I got his name and marched into the store asking for a Manager, Denise this is store 31 in Fresno Ca. She came out and took picture with a cell phone and asked me some question and got my address and phone number.
Regardless of how small or big it is it's the principle I just took my car out of the shop on September 29. I paid good money to paint my car to look better. 2008 Nissan Altima. Denise said that he laughed because he was nervous that was bull. I feel like no one cared. Denise stated I can't pay you out for this. No one was asking her to. But my car is going to get fixed one way or another. Even if I have to publish in the newspaper or get ahold of a local news station. But I won't stop until this gets resolved. I work hard for some young man to laugh at the situation and that made it worse. Denise at Costco store 31 said it would take five days for someone to call me back. I will not stop here especially after I paid for my car to look better.

Zebo Landman
from Boulder, CO
Cancel my previous complaint It was my part of misunderstanding Thanks. Zebo Landman

tonia ellis
from South Jordan, UT
It all started when i went to membership dept. returned items dept. over an approved item i wanted a credit for. the 2 girls were going back and forth between membership line and return line....they told me to go to the back of the line. they should have gone with the next customer in line no matter what since they were going back and forth not keeping somebody stable at the return line....a man said you were ahead of me go ahead and be taken care of....when i was, the young gal said to me where is the returned item. I said i was out of the country and I couldn't give the bad asparagus to her. I already had approval to get a credit from my phone call to costco prior to my trip to japan. Now she says, you could have frozen it. I said I'm not freezing something rotten in my freezer plus mine is small. she continued to say it will take longer to get this done because i have to call someone....i said fine.
Meanwhile my husband was somewhere in this huge store and I finally had the credit and his card; I couldn't find him, so I asked several guys can I have him paged since I had been throughout the store searching for him. They said we have no paging system...I said REALLY, even Walmart has a paging system in case of things like this....Still not finding him, I went to the door greeter, and I asked why there wasn't a paging system. Her answer was Costco can't afford one, it's too much money....What do they think I'm stupid. I found her to be very sarcastic and unfriendly. I went back in the store and i found two costco guys there, i told them my problem. now they helped me by asking me to describe my husband. they were great and they helped me physically find him....this happened on september 20, 2015 at 5201 s. intermountain drive, murray, utah 84107. This was a bad experience and I feel the customer is right and the employees should be more helpful. I would appreciate your help in this matter since I love shopping at Costco. This day I rate 1 for a very bad experience.

I went into Costco to pick up my new glasses - well I along with another lady waited 45 minutes to be waited on - There were 2 girls at the desk - one got up and left without explanation - she could have said "I"m sorry but I have to go to lunch at this time but someone wiill be with you shortly" but she just left - 10 minutes later another staff person came to the optical dept and said to the other girl "why did you not call me off the register if so & so went to lunch" No answer - My recommendation to Costco is to give the people pagers like restaurants do - I would have completed all my shopping and not stood and waited at the optical department for 45 minutes. Also, I probably would have spent more $$ - but was so frustrated I just left. Also the other gal who was in front of me on the list almost left because she had to pick her child up from the school bus and now had to come back to do her shopping - not smart Costco!! the few $$ it would take to do a pager system would more than make up for the cost by the customer shopping during the time frame of waiting.

Karen L. Hinch
from Arcata, CA
On 7/31, I went to my Costco warehouse in Eureka, California to purchase a cash card to buy gasoline. I usually did this in the optical department where the waiting lines were usually shorter. While there, I usually have my glasses cleaned and staff suggested straightening them. Trina pulled on the temple breaking the glasses--the only ones I have. She said that the glasses were old (purchased in 1/2014 elsewhere as a gift) and if they were going to break, they would break anyway.
I was shocked at her attitude and fetched a manager from administration. Trina went on to say that the services were used at the customer's risk, and that Costco was not liable. She was snotty and her attitude needed work. She proceeded to Tiger glue them together so that I could drive home. As glue melts the plastic frames, I have learned, they fell a part on Sunday. As I only purchase gas there and had renewed my membership that very day, I am considering requesting the membership money returned and cancelling my membership.

I purchased a chicken Caesar salad from the food court today, got back to work to eat it and found that it was very old. The lettuce was brown and not good enough to eat. I'm surprised because Costco has always had very good, fresh food. It will probably be a while before I go back.

Marilyn Levinson
from Great Neck, NY
I purchased your Kirkland brand tuna fish for many years. I loved your tuna because of it's pure white color. I purchased a new 7-0z package of solid white albacore tuna and have noticed that the quality is definitely not the same. The tuna no longer has it's pure white color. It has pieces of pink and brown of which I threw out because of the color that I find unappetizing.
I have always told people that your tuna fish was the best but I along with others have noticed the change. Can you explain to me why the quality of your tuna fish is not the same? If the cans of tuna fish don't go back to it's original pure white quality that I have enjoyed over so many years, I and those who I have inspired to purchase your tuna fish, will no longer buy the Kirkland brand. I hope this situation will be resolved quickly.

Stanley king
from Puyallup, WA
I purchased flowers from Costco for Mother's Day , this is my second time buying flowers from Costco because my first experiance was great, the flowers were exactly as advertised, this is why I returned for another purchase. The flowers I picked looked as if it was a big beautiful arrangement , they showed up the size of any store flower shop which cost anywhere between $ 15 - 20 dollars tops , I paid $ 70 for the same amount of flowers.. Costco cheated their customer with this purchase I am very disapointed and feel as though Costco needs to make it right.

darrell callier sr.
from Red Oak, TX
I am a senior citizen with 2 really bad knees. On most of my visits to Costco, I am asked to wait over along the wall while an employee looks for a scooter. I was informed that my store had 5 scooters, which he thought was a big deal. Five scooters for a store of this magnitude, are you kidding me?!?! How about taking a survey of how many seniors and disabled people use these scooters. I am pretty sure you will be surprised.
Well while I'm at it, how about a few more handicap parking spots. You know there are a lot of us baby boomers out here. Also I have filled out a complaint form in the store before----NO ANSWER! Your consideration would be greatly appreciated.

Mike Ortiz
from Oxnard, CA
We like the Kermanig Bakery plain pitas. Since they are not a regular stocked item, we stock up when we find them at a Costco Roadshow. We went to Costco 420 Oxnard and found out Kermanig would be at your Santa Maria Ca. store #24 on May1-May 3. We decided to make the drive 230 miles roundtrip on Saturday morning only to find out Kermanig had run out of the plain pita product. They seem to push their flavored pitas and were not too concerned about being out of stock. We may have to look elsewhere.

Sue Kenny
from Northampton, ENG
Re joined as membership had lapsed, whilst at work BMI The Chiltern Hospital 22 April 15 was given an incentive "Join Today & receive £5 voucher off identified 3 items of Free something else". Whilst stipulating my local Costco was Milton Keynes the Costco representative did not at anytime explain the voucher would not be valid other than at Reading. The lady was very engaging but I feel quite cross at this lack of honesty, whilst the £5 is not going to break me, it's the lack of being correct in information given. Poor show Costco!!!

Marcy Smith
from Hayes, ENG
I have been trying to phone the online returns department for 3 weeks every time i am put on hold today i was on hold for almost 1 hour and every other time over 30 mins this has happened 7 times in total. I emailed customer care only to get a automated reply telling me to phone the number i was complaining about!

tiara white
from Wichita, KS
I applied for an opening at the Costco store in my town, Wichita, Ks. I have experience from working at Sam's club, but they did not wish to hire me after my first interview. I was properly dressed, spoke and answered all questions properly, I had a resume online and in person. I live walking distance from the store, and I have open availability. I feel like it was discrimination for being a Sam's employee.

Virgilio Gadiano
from San Diego, CA
Applied a RV refinance loan with ESSEX credit as advertised in COSTCO website on 21 APR 2015. Since then I did not receive a response from them. It says on their ad that a response will be done in 2 days. I called several times left messages to check the status, they referred me to the same person with no response. As a customer, I need to know the status, been with Costco, used services offer with no problem.

Joel Zucker
from Nanuet, NY
I have been shopping in Costco of Nanuet, NY since the stored opened. I have purchased the large bags of frozen strawberries for over ten years without complaint. In the last few months, the packing of the strawberries changed. No, the packing changed but the quality of the strawberries is very, very poor quality. They are tasteless. I wrote in a complaint at the store a few weeks ago and did not get a response.

Louise Simon
from San Diego, CA
I received two baby Carter ℅ die sets size 12 months for my one year old grandson as birthday gifts, but he wears a size 18 months. Tags were on them. The employee never even looked at my items. I tried to exchange them for a bigger size but Costco would not exchange them without a receipt or the purchaser's Costco membership number. Their website nor was there a sign on the wall stating this policy.
As a matter of fact the Costco website states they will make every effort. Ha. I was astonished. I emailed Customer service. And they said there may be a safety issue or torn issue in their reply. It was like an automatic reply. It didn't make sense. I am getting no help from everyone. It's as if they make up return policies as they go along day to day. Is this legal? Please advise.

Elizabeth Sanchez
from The Bronx, NY
I have been a member of Costco since 11/2004. I live 5 blocks away from the location on East 117th Street. I choose to drive all the way to Yonkers not to have to deal with how unprofessinal the staff are on 117th Street. Yesterday 4/20/15, I decided to go to the Costco on East 117th Street. While waiting in the scanning line, there was another member in front of me who had a language barrier and did not speak/understand English. The staff member there by the name of Jewel was extremely disrespectful to this member. She yelled at the customer, and her tone was out of line. I also asked her if that line takes cash and she again yelled and disrespectfully said NO! to me. I spoke to a supervisor there who was very dismissive and said that " she is very aggresive". Once I told him that I need to speak to another supervisor, he said that he will take care of it. I am a member and pay my memebership all these years to shop at a place where I won't get disrespected. This was rude, unprofessional and just plain wrong. Makes me want to cancel my membership altogether.

My Roomate got a costco card so we can buy supplies for our house. But when we tried to pay, they let her split the transaction so that I could pay for my items separately. However, the clerk would not take my cash because it was from my wallet and not hers. I understand if it was my debit card but I was paying with cash to help lower the cost as she can't afford hundreds at a time. The fact that the cashier felt it appropriate to ask if it was my cash then explained that even married couples don't get exceptions. I find that hard to believe that married couples can't use each other's card. We felt it was wrong as if the cash was in her hand she would have taken it, and she also made us feel like she was implying we are a couple which we aren't! Horrible service and not worth the savings.

Dean Kennedy
from Mount Pearl, NL
I have purchased your bbq cooked chicken twice over the past few years. The first one was very salty and when re-heated very soft and tasteless. I purchased another today and it tasted very very salty. I have high blood pressure and the sodium content was shocking and tasted like salt water. I enjoy most meat and poultry products from Costco. Very disappointing and very unhealthy. I would appreciate an email back at deanrkennedy@hotmail.com. this experience makes me wonder about the actual quality of your meat, poultry and produce.

Dr. Chris H. Catchings
from La Grange, NC
About two weeks ago, we bought a bundle of Kirkland Signature Premium BIG roll paper towels. ITM./ART. 512599, Scan #: 96619 72205 1.
These paper towels should not be marketed as they leave residue like "lint" whenever cleaning (with Windex) any type of glass which includes windows, mirrors, TV screens, etc. Therefore, it is probably not good to use even on counter tops, etc. I am very disappointed by the mislabelling and would like a full refund to better paper towels.

Manager at tukwila store was extremely rude at the door when I asked for temporary card. Lied to me, said he looked up my membership and it was expired when in fact it was not I shopped at the kirkland location instead whos staff verified my membership was active. Worst costco manager at tukwila ive ever seen, and ive shopped at 5 other washington locations with pleasent experiences every time. Not going back to that location again!

Robert Dinerstein
from East Northport, NY
Purchased a 70" TV a couple of weeks before Christmas 2014. Turns out it had a problem. Because of its size, I had to impose on someone with a big enough vehicle to bring it home. When I called concierge they thought the problem was correctable with some turn off/turn on mechanics. The mechanics did not work and the next day I called Concierge back. They set up a conference call with the manufacturer. The Manufacturer offered to replace it or repair it. When I discussed it COSTCO's concierge assured me that if the TV was replaced the 90 day exchange would start again from the day the replacement took place. I was also told that while one service would deliver the set, another service would then come to set it up.
I was particularly interested in whether the 90 day return policy would begin when the replacement set was delivered/installed and was unconditionally assured it would. My concern about the return policy was a function of the fact the 90 day return period had not yet expired and I could return the defective set and purchase a new one which would give me a new 90 day period. I was concerned about returning the set if defective as a friend had purchased the same set and had experienced the identical problem. If the replacement set had the same problem/defect I wanted the option to return the set.
After the replacement set was delivered, I discovered that, notwithstanding the Concierge's representation, no installation crew would be coming. I am disabled and had to impose on a friend to install it. When I sought confirmation from COSTCO that the return period started anew I was told that they had arranged for a transfer of the warranty to the replacement set BUT the return policy would not start anew and had, in fact, expired. I was hopeful; it will not be an issue, that the replacement set will operate properly, BUT I was duped. I could have returned the original set and purchased a new one and had a new 90 day period. It was only because their representations that I accepted the replacement set.
Not a big deal unless there is a problem with the replacement set in which case I want to return it. I understand that all calls are taped and I wrote requesting that the calls I had with Concierge be retained as if there is any problem with the replacement set I intend to return it even if it means hiring a lawyer to do it. I do not like to be duped.

Sonia voluck
from King of Prussia, PA
I would like to register a complaint about the cleanliness and upkeep of your area for coffee grinding at the Costco in King of Prussia Pa. I have complained about this a few times and yesterday as in the past upon going to grind my coffee I once again saw how dirty and unmaintained this area is. I actually never did use the grinder. They are old and filthy and need to be replaced and cleaned regulary. As a long time member of Cosco I wanted to notify you since in store complaints have not had an impact. Hopefully this ail be addressed.

This is a complaint about Costco in Eugene Oregon. this store was built back in the 80s, now the town has grown around it. there is no place to park the traffic is heavy around the store because people drive around waiting to park. in other words the place is a freaking rat race! In Alaska anchorage there is two and the population isn't as big as Eugene/ springfield. Eugene is one of the earliest store to open when Costco first started and now there needs to be another to handle the heavy volume that it has obtained. someone really needs to take a look at what a madhouse it has become before some one gets hurt and law suites fly. this is not only a complaint but hopefully an eye opener for Costco to take a closer look at some of their older stores. because a lot of people are turning away because the amount of traffic especially the older gen that have a hard time getting around.

Margaret E speelman
from Burke, VA
The Fairfax (VA) Costco decided to stop selling cigarettes only at this branch. "Valued customers" were told to go to other stores much farther away. The area (very small compared to the total footage) is needed for store improvements/pharmacy expansion/cooling needs and 'changing tastes.' Surely some small corner could be found to continue a legal substance. There were and are customers for cigarettes.

You had been doing great as far as getting organic food in. I had been buying a couple types of cheese that are from grass fed cheese but all of a sudden they are not available. One was Kerrygold and the other was this really great creamy cheddar that I can't remember the name of. Will you be getting these back? I had been telling everyone about how good they were.

I don't have any problem with your prices, I think they are great except for your customer service. Last Saturday I went to the Optical Department to have a new pair of glasses. The lady who helped me was very rude. I handed her my prescription and showed her that I want the Sperry top sider sunglasses. She told me that it will work for my prescription. I asked her nicely to just make sure that they will use the correct prescription with my glasses. And she said that Costco always make sure that they give the right prescription to their customers. I told her my past experience with Costco Optical that I was given the wrong prescription in spite of me telling them that it was not the right prescription. and she gave me a nasty look and asked me what are you doing here? I told her that I really like the frame and I cannot find it anywhere else and that is the reason why I'm asking her to make sure to give me the right prescription. I feel like Costco doesn't really need my business. The Costco branch I went was the one in Sepulveda and Victory in San Fernando Valley CA

Natalie Jones
from Waldorf, MD
I arrived at the Costco in DC at 6:35 pm & they said they was closed even though you advertise. 7;00 pm. Why do I pay $100 As year got this treatment! I will be shopping at the Arlington, VA store from now on. I dislike rude wrong people that run a poor store.

Harry Henneborn
from Albuquerque, NM
My wife and I met a MCS rep in your store in Albuquerque , and then met with there salesman at our home on 2/21/15 , we then decided have this company install a new tankless water heater and a mini split , a/c and heater . For just over $10,000.00 . when it came to the city inspection , the mini split failed , so had to wait to get it fixed and another inspection . Then we had an odor of gas in out home , I found a gas leak from the install of the tankless water heater , which they did come and repair a few hours after I discovered it . But prior to this and after the install , my wife and I took a trip away from home for 4 days , can you imagine coming home and not finding your home .
For $10,000.00 I want no worry's but that didn't happen , I have met with there manager Sandy Adams , and she was very concerned about my issues and told me they have had several complaints about the person who installed my gas water heater , so they have now fired him , BIG DEAL , where would that have left me if my home exploded . I see in our newspaper and on the news at least 3 times a month on the damage that gas leaks can cause . She did make me an offer of 5 years service , what ever that means. I am a retired capt from the fire dept and I know first hand what a gas leak can do , and feel insulted by an offer of 5 years free service .

The policy change that a pharmacy customer may no longer check out limited number of other store items is terrible. Especially when many times when you go to pick up meds they are not ready and requires wait time (sometimes only 20 min sometimes an he). Anyway, I understand large checkouts are not possible, however if there are only a few items ( say 5/6) that do not require clerk assistance, then it is just terrible that the customer is required to go stand in another line! I had only 1 small item and was informed I could not purchase it when paying for meds. I did some checking and There are others pharmacys that allow "other" store purchases (some are limited to 5 items). I hope that Costco pharmacy will consider customers and revisit their policy.

Jose
from Los Angeles, CA
I was on the phone and looking around when i saw a tablet, i picked it up and was gonna take it to the cashier but first i needed to get my carpets. As i said i was on the phone looking around with the tablet at hand looking for the carpet when employee jesse walked up to me i assumed he was gonna help so i asked for the carpets and as he walked up to me he asje if that was my tablet i answered no then he yanked it out of my hand and said we were looking for it and walked away. I was like damm he made me feel like i was steeling the damm thing and to top ot off he didnt even help me. I have a bunch of tablets at home and i dont need another one. But i really felt crumy so i told the person i was talking to on the phone with that id call them later. I felt so akward after that i decided to go somewhere else. Asshole didnt even Thank me for finding the tablet.

A Stacey
from Peterborough, ENG
Purchased an item which was faulty returned it and received no refund have been chasing for a refund for over a week now and still not got it, given one excuse after another as to why it was not issued they say it's because why expirey date on my card expired that's why they couldn't refund onto that, three weeks they new this and never contacted me to arrange an alternative refund form. Only because I contacted them they said they will send a cheque instead, that's a month after I returned it! Why did they not just send it anyway, thought they would get away without doing a refund!

Tania Wheeler
from Wolverhampton, ENG
Firstly ordered cooker from another company (seprate complaint) refused to fit in cooker even though it was the same spec. So went to currys on line, spoke to James, explained what happend, ordered another cooker, promised it would be delivered, Friday 13th, between 14:40/18:40. At 6:15pm driver phoned said wont be delivering as ran out of delivery hours. Mother rang me in tears, Customer Services did not care, did not go out of their way to support her at all. Said delivery Monday to myself, chased up, only to be a lie. cancelled order, still no cooker, mother very upset.

James mcQuillan
from Hampstead, NC
Today, we purchased a bag of pears and when we got them home discovered that they were rotten. This isn't the first time recently that we purchased produce that had to be returned. I know that there will be no problem returning them. The problem is that the Costco store is 25 miles from our home and that means at least a 50 mile round trip and we are on a ever decreasing fixed income and we really cannot afford to bring stuff back every time there is something wrong with it.

Russell Helms
from Kearny, NJ
I purchased Kirkland King Crab legs at a cost of $28.42 for a celebration dinner for my wife and was sickened by the taste.Both of us were some what ill and unmable to finish the meal..I am requesting a refund for the price of the crab legs and the tax.The.Date of purchase02/27/2015.I would like to know how to claim compensation.

On your Board, I Saw your office hour is : M-F 10:00am - 8:30pm
Sat. 9:30am - 7:00pm
Sun. 10:00am - 7:00pm,
but you close at 6 on May 4th. are you kidding me? I have to drive half an hour to there. it cost my time and money. especially the photo shop, it closed much earlier. I go to there because your staffs are cheap, but you played me as fool. I pay you over $100 for the membership a year ,but you hurt me.

On April 3, 2013 I went to San Jose Costco and I just purchased a box of Del Monte Variety Pack Mixed Fruits and when I opened it just now on April 4 2013 at 17:33 pm, it was moldy inside the fruit cups. So I am filing a complaint against Costco for the spoiled product I purchased.

On Oct.2,2012(Tuesday),I went to Costco(976,3rd Ave.Brooklyn New York) with 2 friends who are frequent Costco customers.We finished shopping at around 11:35am. After leaving the cashier,we ordered something to eat from the only place we could order food.
After we placed our order,I decided to add one more item,so while the staff serving us was tapping in the price of each item,I quickly asked "Could I add a latte mocha freeze?" and was going to apologize for the inconvenience,but by the time I was up to the word "latte", she didn't look at me but shook her head as if indicating I couldn't add that to my order,while her expression was rude and unfriendly.
I stopped and looked at my friend,we were both in disbelief.I continued to finish what I wanted to say but she already added the item to our total and went to get my smoothie which part of it spilled out and stuck at the side of the cup.If she hadn't been so unwelcoming,I would believe that was just an accident but with her bad attitude towards us, it was obvious she couldn't wait to get rid of us.It wasn't crowded at that time,there were plenty of seats and we took our seats in less than 2 minutes.
When we looked back at her counter,nobody was on line.This black young woman was the only woman working at that time.There was a tall guy behind her, not serving anyone but just walking back and forth.Although this female staff was rude enough for not saying a word throughout the entire service(along with an unfriendly face),her impatient shook of the head before a customer could finish requesting for something else was worse.
All the other staffs were pleasant during our visit,they desrve their jobs.My question is whether she's that rude to everyone or to asian customers only.If she could be that nasty to us when we speak English fluently,how does she treat other customers who are not fluent in English and don't know how to complain in English?
I read it in several customers' complaints that after being mistreated by some young staffs,the customers asked for the managers but those managers were just in their early 20s,it didn't look like they would take the complaints seriously.
During this last visit at Costco,all other staffs were polite except for that woman at the food court.She shouldn't be the reason we don't come back but so many polite young people are looking for jobs, why should this inconsiderate individual be taking their spot.Instead of being in such a hurry to finish serving when the customer is not yet done,she should be in a hurry to grow up first because there are people younger than she is who know being courteous to customers is priority.No matter how stressed she was, she shouldn't take it out on customers.
I don't have the name of this employee because I wasn't thlnking of filing a complaint but now I think of some people who are so nice during their jobs,if this inconsiderate girl knows her negligence is being told,she may consider more of the customers feeling rather than putting hers in priority.I hope that the time, the date and the location of the incident that I 've provided may help finding who she is. Thank you for taking care of this matter.
Have feedback for Costco?
Thanks for your feedback!
Sorry. Please try again later!