AOL
AOL Complaints Continued... (Page 2)
241+ reviews added so far. Upset? Call AOL corporate: 1-800-827-6364

Judith Hammond
from El Cajon, CA
Don't you have people checking comments on line? Comments seem to be getting more abusive and vulgar. I flag this stuff, but it just keeps happening. Don't you ever ban abusers from posting?

Virgil Duncan
from Griffin, GA
What do you mean I am not allowed to change my payment method? AOL is not a binding service nor monopoly. They provide a service at my pleasure and my option. Recently you sent me an offer to provide two free months of service if I would continue my 20+ year service. I accepted and the billing department still charged my account. When I called the clerk said that it would be one month. Just because you purchase Yahoo, I can still fire you at the drop of a hat!
And by the way, the over the top support of Clinton and the Democratic party is insulting and so biased that it smells thru the TV set. Maybe the Clinton administration will give me free AOL service to go along with my Obama telephone, my free college education and free health care.

Ray Van Cleef
from Denver, CO
I am a long time customer. Your news is so very biased against the Republican party it is pathetic. I am in independent voter and want a service that is not bent on attempting to brainwash me. Surely you know this is your company policy!

robbie overman
from Lincoln, NE
After three and a half hours of distress today trying to get access to my account after your technical support division screwed up my account, I was distressed to come to my account this evening and see a big picture of Hillary Clinton. If you guys are going to advertise for her, I am leaving. I am a twenty year customer. I was forced to get an upgraded account today, to access your technical experts, to fix what you technical support division did. Now i come to my account and the huge picture of clinton is a slap in the face.
Today is the anniversary of my child's death. My only child for fifteen years. I don't need more trouble today. I hope you will respond. If you are a liberal organization backing HRC I want to know. I have many friends who are on Aol and are Trump supporters. I will share your response with them. It is one thing to take advertising. But to take advertising from a political candidate and run it on your opening page, knowing full well that many of your customers may be Republicans is not only irresponsible, but is unethical as well.

Virginia Thomsen
from Matawan, NJ
My complaint is about your biased news stories. I didn't realize AOL seems to be owned by Donald Trump. I watched the Dem Convention last night and the only comments I saw on here were all negative even though I heard some amazing speeches and I got to see all of "The Donald's" nasty tweets. Now that I now you are in bed with Mr. Trump, I will be looking for another vendor after many many years.

Brooks Whelan Jr
from Somerville, MA
On your website I keep on getting a Skimlinks blank page with links to other pages when I try to look at different areas referenced on your start page. I don't know who Skimlinks is and it sounds like adware - I want nothing to do with Skimlinks, is this from AOL or am I being hacked? If it is from AOL how do I stop this?

David Rodriguez
from Westminster, SC
When I tried to connect on my AOL account It was denied. It gave a number to call which I did. After a 45 minute discussion on hacking, virus etc, etc it was brought up I needed a $499.99 program for my computer. When I found this out I ended the conversation on the computer, and on my phone. The "Tech Rep" still stayed on the phone, even called me up saying I needed a one time fix at so many dollars. After several scams, having my identity stolen 3 times, I am not willing to do this. Was AOL aware of this?

Hannelore Brabo
from Chicago, IL
Have been an AOL customer for 19 years, and its service gets from bad to worse. Every month I am paying $4.99 for tech support, however, those offshore agents are difficult to understand and/or solving problems. While using my PC, I very often have been getting a message "AOL not responding", and again today, I called AOL customer service number at 800-827-6364 again, being connected to another offshore location and being told that "I am having possibly corrupt files", while PC matics' scans prove otherwise. It seems like a hassle to change all of my emails to another service.
I also like to mention that I have been getting error message that another (person in my household) is still using my PC, which is not true. It's also strange that when calling AOL repeating the first 5 letters in my screen name, that one of them has an "1" behind it, which we never had and nobody has the same screen name. There seems to be more than enough shortcomings and mistakes.

rudy garza
from Atlanta, GA
When I click on to AOL news features, videos of your news items I can not see them. Only the adds appear and play but not the news feature I requested. I don't understand. I am sure it is not my computer. Everything works fine except AOL news videos. I know you have requested that I upgrade to windows ten, but I am 62 and don't want to upgrade. I like it the way it is. Please help me on this.

Ro D.
from Parsippany, NJ
I have been unable to access my email on AOL ever since I tried to establish the 2 step authentication this past Sunday. I have already spoken with 4 individuals in an attempt to have someone disable the 2 step authentication feature but as of today, Wednesday evening, that still has not happened. You would think in this day and age that my request would be an easy one to fulfill and would be done in a timely manner but not so.
In addition, the reps I have spoken with have given me erroneous information. I was told by one rep that someone would call on both my cell and home number but when I placed another call to verify that I was indeed on the list to be assisted I was told AOL only had my cell number. I gave the next individual my home number yet when someone from corporate called, he only called my cell and when I spoke with him, he said no home number was indicated!!! A rep gave me a number to escalate my complaint and when I specifically asked if I would reach someone in that department (this was Sunday evening) he assured me I would. I immediately called only to hear a recording telling me hours were Monday through Friday.
A rep also told me my issue would be resolved within 24 hours while a second rep said it would take 3-5 days to resolve. I also asked representatives if I needed to speak with the individual from corporate and was told there was no need to do so. Yet, I spent a good 20 minutes today with the corporate guy, Sam, going over a list of security questions. This happened this morning at 11:30 and it is now 9 p.m. and I still cannot access my email.

Joan M Joyce
from Carol Stream, IL
It's time for AOL to stop showing the picture of the madman who shot all those innocent people in Orlando. We all know what he looks like and what his name is.

Ann Corio
from Shrewsbury, MA
It is obvious AOL corporate are favoring Hilary Clinton by the way they operate. It is extremely difficult to look up anything that has to do with people that are republican. I refuse to look at Hillary appearing on my screen. Besides the fact that she is ugly and dresses like a man. She lies about everything and is a crooked as they come along with her husband.

Pat Wilkins
from Rochester, NH
I am sick and tired of this bill of 4.99 for computer check-up. However it happened, I have spent over an one hour and half the first time going from person to person --live chat--- and another phone call. I have been with AOL for around 14 years and my monthly payment is taken from my bank account. This 4.99 bill has my 96 years deaf mom who recently passed away. And you had her credit card number and who know how. I have a family member who does computer work for a living, computer check-up. The last person I talked with was a lady named Megan and said I would not get more notices by email for this. I will be taking this further if the issue is not resolved. My mom has died never had a computer and some how you got her credit card number is wrong.

Jack Shubert
from Philadelphia, PA
Your welcome page is an embarrassment to AOL and your longtime members like me. Today, you have Ali's death as a main story, but retain two oTher stories "admitted to hospital" and "family called". Are you that short staffed editorially that stuff like that appears so frequently!

William Connelly
from Hamden, CT
I am a long standing customer with AOL. I always have been. My problem is not so unique but I thought I would share my experience. Yesterday on the cover page you had advertised Truth Finder. I was curious as I'm sure many were. I took the bait and signed up for $22.86 per month, thinking I would be able to check on myself and others. The site showed it came up with a lot of info on me. I then discovered that to gain access to the info that I had to upgrade for an additional charge.
The bottom line is that I cancelled the account within 15 minutes. I agreed to have the payments charged to my PayPal account. I asked for a confirmation email so that if I was charge next month I would have a back up of proof that showed my actions. While I understand that advertising dollars are very important to a companies operating expenses this program is a real scam, and I am surprised to say the least that you would set your customers up with such a SCAM! Very disappointing.

Alice Wallace
from Lafayette, LA
l observe that you have not posted my complaint about the new badly designed game site on AOL. I would like to lodge a second complaint on that subject. It requires me to check off a box before the site opens, and then requires me to identify myself. The games that I regularly play no longer appear where I can find them. Considering that AOL has so many delays due to glitches in your software-- articles that do not match their titles being a favorite error, ads that precede any and every news video; half-articles that require one to switch to a new page to get anything that relates to the title, thus giving you a second chance to bombard us with more ads; ads that stutter and stammer and never finish, but flip to new ads. Are you trying to drive customers away, or what?

Frances Brady
from Wilson, NC
I wanted to sigh up for computer cleaning by AOL I filled out the billing form, but could not get it to print. I called the number listed on the form to get help. I encountered, "Gabriel" the WORST customer service person I ever met. He would NOT help me, only smart mouth coming from him. I asked for his supervisor and he hung up. I called and he answered AGAIN. Said he was NOT IN US AND GLAD HE WAS NOT". Now I am afraid he will steal my credit card information. What kind of people are you hiring? I need help RIGHT NOW. I hope my credit card has not been compromised.

Melvin Morris
from Brooklyn, NY
Twice in less than 15 minutes I wrote 2 different letters that were wiped out by aol. Both times everything in the letters was gone. The letters were replies to emails I received. In both instances no explanation as to what problem had occurred or how to recover what had been written or when or if it was safe to once again try to write. Thus, I rate aol at zero stars and your service and lack of courtesy and help STINKS.

Barbara Hudren
from Chicago, IL
This is not a complaint. It's more of a recommendation/suggestion. I like using the "stationery" for sending emails but it has never, in the years that I've been on AOL, been updated or improved. The seasons are a good example. There'e nothing for Fall or Spring....just Winter. Holidays would be another area to consider. I've noticed other areas of change, but not with "stationery." I strongly suggest that this be given attention!

Donald Wieland
from Huntington Beach, CA
I resent the pop up asking to donate to Hillary Clinton. That rich woman does not need anyone's money. Please stop the pop ups. I need to know who to see to sue you for putting them on the screen when I use AOL. You have no right to put that picture on anything unless I request.

Ben McLaughlin
from Auburn, CA
I try to log onto AOL instead of the standard page I have had for years, I now get a notice to delete the page that it is not safe. I obtained a message from two organizations, a school and a health care clinic requesting a response and when I try to respond, I get the same page telling me to delete the page, not safe. What good is my membership if I can't use it. I would like this problem corrected.

John Crews
from Loveland, CO

Barbara Morris
from Phoenix, AZ
I am sick of seeing articles on your website depicting horrible incidents of animal cruelty. Two in just the last 2 days. It is extremely upsetting!! And hardly newsworthy in my mind. Is it really necessary to publish these kind of acts obviously done by sick people? Please stop it. At this time I don't want to open up aol.com anymore for fear of seeing anymore of these.

Ann Robinson
from Roslindale, MA
Dear AOL, I have been a member for many years now, but currently I am tired of the constant side ads for Hilary Clinton. I am considering canceling, because it is so annoying. It seems that AOL is blatant in its support for this woman, who I believe is a criminal, and I find that offensive. I am asking that it stop, because I refuse to pay for your political advertisements. I pay you people $20 a month for your service, not to support your candidates.

Terri Pratt
from Clatskanie, OR
I have been with AOL for close to 20 years. Now, as I open an AOL news article the video that opens up has nothing to do with the news subject. That video should only be about the subject of the article. I get tired of searching the page for the video that matches the news piece I chose to read and or watch. I am seriously considering leaving AOL due to the way you have your news videos set up. It is a waste of my time to start watching a news video that has nothing to do with the subject and I don't appreciate it using up my allotted time on the internet. Change you methods.

Derek Garnett
from Rochdale, ENG
I use AOL for my email (no problem) however when I try to use the AOL browser it finds a list of what I am looking for. I can then open a website. When I close that website it should go back to the list so that I can pick another website IT DOES NOT. It just goes to a blank page and stays there forevermore. Also the news page works very slow and the post that you provide is a complete waste of time (agonizingly slow.) I don't have these problems with Firefox or Google Chrome or Internet Explorer. I reported they by phone to AOL three weeks ago and I was told that you were having problems. How long do I have to wait before things get back to normal?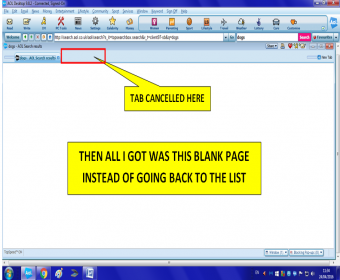 Sam Holman
from Dallas, TX
For several weeks I have called to complain that I can not print our my portfolios (in the Finance section). If this problem can not be resolved I will have to go to some service other than AOL. No one in AOL seems to know how to correct it.

George Hill
from Cumming, GA
I cannot remove AOL's coercive SigFig and view my stock portfolio. Submitted post to SigFig with its notice that posting "requires moderator approval" and it was not posted nor did I receive a response.

Margaret Bernhard
from Lebanon, OR
Format for news has changed. Harder to follow with pictures and other articles taking space. Just because it's different, doesn't mean it's better. I usually enjoy the news from AOL, it has variety that newspapers sometimes lack. It's convenient. But don't care to have to look all over for next story.

Hank Michel
from Georgetown, TX
About 25% of the time, I am not able to open "Favorites". This wastes my time. Also, there are so many times where there is a heading such as "Best and worst corvettes" but when you click on it, you either cannot access that info or you have to scroll through as many as 10 pages to actually get the info involved. Net result is that i am very unhappy with AOL and will probably cancel the account I have had for 25 + years.

Harold Rose
from Baldwinsville, NY
I'm offended by that lying liberal rag called The Huffington post. Please use a different news agency to report the news. If you continue to use this garbage news agency I'm cutting all ties to AOL.

William Nutchison
from Monroeville, PA
Mail at the moment is fine, but my mail address book was hacked in early March. Hundreds of Yahoo.com addresses were added. That was a mess. My main problem is with AOL as my browser. It has gotten to the point where so many adds are trying to open that it freezes up just about every other time I try to read the articles. I realize you need the revenue from those adds, but your getting too greedy. I will stop using you (after 20 years). If this situation does not improve soon. I have already sampled your comps, they don't seem to have that problem.

Susan Clark
from Dublin, OH
Talk about biased. I am sick of AOL trashing Donald Trump, and sick of hearing the constant commercial about American values with Hillary Clinton. In my opinion after Vice Foster and Bengazi, she has no morals or values. I am going to ditch AOL as soon as I can. Terrible.

John DeYoung
from Marysville, WA
Well, I don't know exactly what happened but it looks like your tech people did not have any thing to do so they changed the headline news page from national stories, local stories, business news, sports news, entertainment news, health news to a new format which in my opinion is terrible. I liked the layout of the old page. One could scroll down thru the headlines and pick what they wanted to read very quickly. Now there is a bunch of garbage and no icon at the top of the page to go to email directly. I have been an AOL member paying good money for over 20 years and I do not like this change.

AOL Web pages are horrid. Jumps up and down, all over the place as it loads and displays. Can get sea sick from watching it bouncing around. Quality control is non existent. Obviously was not tested on more that 1 platform or more than 30 seconds. They farmed out web design to cheapest bidder and least qualified. Good grief.

brian simpson
from Chatham, ENG
We opened a subscription approximately 15 years ago, we unsubscribed, notified our bank to cancel the subscription, as well as AOL, a few months later they went back in to my wife's account and carried on taking the payment, Santander allowed them to do it! Years later when we spotted it on a statement, we contacted AOL. Santander, after we contacted them said they would set up a challenge, we never heard about it again. f For the last 2 to 3 years we have received demands from multiple collection agencies who have all declined to take it further, we have been charged for signing up to AOL broadband, we never did.

Rev. Ed Rosenback
from Vallejo, CA
I would greatly appreciate NOT seeing Hillary Clinton's face and related ads when I sign in, (nor would I appreciate seeing any other candidates' faces on my computer screen). I suspect the Clinton campaign paid for this exposure, which is their right, but it would be far better for companies like AOL to decline such political ads or at least provide the customer a way of opting out of seeing them. We get enough ads as it is, and certainly do not need these!

Jesse norris
from Clarksville, TN
It seems as though you are making it very difficult to read your articles I click on. First I can't find the rest of the story and all the ad's that keep jumping up. I can see why your members are demenishing. I liked the old AOL better.

Tim Dissmeyer
from Manassas, VA
AOL News item titles are sometimes misleading or completely untruthful. Tonight I saw an item entitled, Anderson Cooper tells Trump "his answer was the answer of a five year old." And listening and watching the piece 3 times I found no such conversation or statement by Mr. Cooper. The title was completely wrong. Your company does give titles that are alluring and then do not produce what they offer. Please train your copywriters to tell the truth in their lead-in titles to the news items.

I was "migrated " from Verizon Yahoo 2 weeks go. I received an email from AOL welcoming me and telling me my emails and contacts would be moved. The emails took a day or two but the contacts disappeared. I spent hours over several days complaining to technicians and even a supervisor all to no avail. We have been gravely inconvenienced by this and have lost not only email but other addresses and info as a result. Had we been made aware there would have been the possibility of such problems we would have prepared for such ineptitude.
As it is, we are very dissatisfied with the service and if not resolved, will not only move out of AOL but all Verizon services as well. This seems to be the general consensus of others who have been "migrated". Then, my estranged wife has setup fake AOL email account and fake Facebook account. She sends me emails from adult hookup sites. I need AOL contact information. She is a Cheater and a liar. After that, I noticed that you changed the format of you AOL home page. You failed to put up where you can sign out or change to another email name. You also failed to show if you have any emails. Not very quality work on your part.

Judith Schutz
from Twinsburg, OH
Nothing has happened. What has happened is not one thing in your daily news items about Easter. Your mail, other than wonderful animal pictures contains unimportant news about celebrities and is geared for the young. There is no reason or excuse to ignore this religious holiday and some type of sharing or a story. You are constantly putting news in about the Pope. Many of us are not Catholic. It doesn't bother me to read about him and I have a choice as all others not to read what they don't want to read. Shame on you!

Violet Davis
from Chipley, FL
I have no real problems with AOL, other than the vulgar, uncomplimentary pictures of women. These pictures come up the minute I sign onto AOL. I do not wish to see these pictures, because I feel a woman should be shown in a more respectful manner. If i wish to see those kind of pictures, I can pull them up. I do not want to see this stuff every time I get on the computer. I am not being snooty, I just find it depressing. Beautiful women are fine to see, just not the naked, vulgar and uncomplimentary types that are forced on us. I find it hard to believe that the majority of the public prefer to see this.

Tina Kotary-Piersma
from Utica, NY
I have two main complaints against AOL. First, Hillary Clinton is now all over the website including the home page and sign in page. Get her out of my pages! Second, I receive a lot of e-mails from adultsites. I believe my x is signing me up for these sites. Is there a way you can check into this and see who is sending me all these e-mails? If this is wrong department could you please forward this to the correct department. Hope to hear from you soon. If anyone has successfully contacted AOL customer service I would like the best phone number and hours of operation.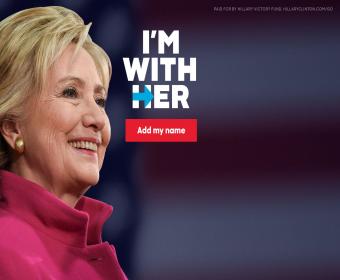 George MacGregor
from Denver, CO
I've been a customer for many years and "everyday: for the past few months you have slammed Donald Trump in your news section, not just once each day but multiple times. We all know your editorial policy is hard left but do you need to express it in the "news section" of AOL's daily briefing. Shame on you for this blatant and slanted journalism which I'm sure many readers like myself find not only offensive but down right obnoxious.

Mark Allen
from Torrance, CA
I was migrated from Verizon mail to AOL email on February 12th, AOL is having issues getting my webmail to work. On February 18th i again spoke to customer service and they gave me a case and said it will be escalated Case Number 05219967 - I have called several times since and get the same response, the issue ha not been resolved and they will call me WHEN it is fixed although they cannot give a date as to when that might be, it is now February 28th and still not call and not resolution.

Rocco Lagano
from Jackson Township, NJ
I have an issue in reading a specific email. I contacted AOL support and after 2 hours of updates and backups and installs they told me that its the senders issue that I can't read the email. The support person put up a message and before I had even a chance to read it they closed the chat and that was it. I was expecting a survey but nothing. Being a mainframe software engineer I am very familiar with software bugs and this sound like one to me. I wouldn't of had an issue if they said that it needs to be looked at by a development team and that they will look into it but as usual just blame the other person.
Here is the case #05322118 in case AOL support wants to start some research. Also I am able to read the email on AOL webmail, my iPhone6 but not on AOL desktop email. I use AOL desktop as my main mail source for emails and the other for when I'm not home. I find it hard to believe this is the senders fault and definitely a AOL mail bug.

Miss Mary Barber
from Athens, GA
Every time I try to sign into my AOL mail account, You want accept my email, and keep making me sign in over and over. This has been going on almost at the start of my aol.com account. No one else uses my email but me. I want an explanation. If I cannot use my AOL account effectively, I want to close it down.

Don DeLong
from Kalamazoo, MI
On my AOL home page I have Windows 9.8 and 9.7. On 9.8 you cannot make comments on news articles. On 9.7 you can make comments on news articles. I need to add, my aol home page changed from what is was. I have wondows 10 installed. Need to add, twice on Monday, when talking to a tech. the calls suddenly ended after waiting thirty-five minutes to talk to a tech.

All of a sudden I am getting Hillary Clinton banner advertising on AOL instead of the normal ads. I live in Canada a few months out of the year and I do not want the US politics in my face! Do I have to call the international customer service line now and complain?

Michael Duke
from Millville, NJ
When I open web links in AOL, I am getting advertising panels that drop down with Hillary Clinton ads and obstruct the view of the page I am attempting to view. As a result, I have to scroll up and down in order to see all of the page that I have opened. Even then, the obstructing advertisement will frequently follow, and continue to obstruct the page I am viewing, while I attempt to scroll around it.
Today, the Auto Blog (with new cars, for sale, news and reviews ownership, videos and merchandise, and Coastal.com advertising), along with a Coastal.com advertisement (Glasses from $19, Includes Lenses and Free Shipping) completely obscured the screen I was attempting to view. And you can see on the right side more Hillary Clinton ads!
This is completely counter productive advertising, that obstructs the material content of the information I am attempting to view. Furthermore, there appears no way of getting rid of these horrible obstructing advertisements that follow you whenever you try to avoid them. I am attaching a screen shot that is the typical instance of this problem.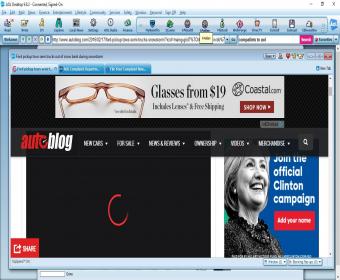 Bob Wilson
from Independence, MO
AOL's new format is extremly ugly and does not flow on the page. It is all chopped up and sucks. If this format is here to stay I will be leaving. I joined aol in 1995. I cant even look at the welcome page for over a minute. It hurts my eyes.

peter gray scott
from Oakland, CA
The format of the AOL news/sports has changed to a page much larger than fits on my screen and much of it is darkened -- so I can't or read much information. I didn't request a change. Also, the format arbitrarily shifts back and forth from old to new. What's going on?

Mary Berns
from Cedar Rapids, IA
I have to sign in all the time, it wont remember me anymore, WHY It just started it and I am not liking it at all.

Leon May
from Oak Ridge, TN
I am a senior living in an assisted living facility and allow AOL to draw payment each month from checking account. The popup adds really slow my computer. Please advise how to stop wit software or other method. I pay to much to have to wait 3-4 minutes to look at some e-mail awaiting for the popup to appear.

Connie
from Hillsborough, NJ
I, and my whole family, have been long time users of AOL, since it first came out, as a matter of fact. In the time since, I have never been unhappy with the service. But, in the recent years AOL's service goes down too frequently, with long periods waiting for service to come back. And, loading pages has slowed down tremendously making time spent on AOL a waiting game. All of this I find unacceptable and am strongly considering switching to another server with a better reputation. I will be sorry to leave AOL, but I will if AOL does not send out a notice acknowledging it's problems and offering a plan to resolve the issues, and a time frame within which the issues will be taken care of.

Pansy Benn
from Kingston, 01
I submitted my bank details to a client on November 23, 2015. There was a gap in email or other communication from client until a couple weeks ago when he called. He had sent the funds, he said, and wondered why he hadn't heard from me. My aol account seems to have been hacked into and the client seems to have been instructed to redirect the funds elsewhere. Three thousand-odd dollars have been stolen via this aol account. Obviously this aol account is being watched.
I do most of my small business transactions there and I need to feel I'm doing so in an environment that is 100% safe and secure. This level of fraud obviously questions aol assurances of security and compromises my business relationships as clients' hard won confidence is completely shattered. What Are The Solutions? I'd like to change my aol address and password. But is this the only solution? I see, for example, where access is almost password-free – my screen is set with user name and password whenever I access the aol customer support email site. Perhaps that needs to change and make accessibility a hacker's nightmare. I look forward to hearing from you.

Dan DeCeles
from South Bend, IN
I tried unsuccessfully for many hours today to gain access to my email through AOL. (Say from 11 a.m. to 3 p.m.,). There was never an explanation. You owe us an apology and an explanation. I am basically loyal. I don't like to switch email services. Please show me that my loyalty is well-placed.

Every time I click on a story to watch this damn thing FEATURED ON AOL starts. I don't want to see that I want to see what I clicked on to see. It never gets to the story I clicked on. This is annoying!

gerald roche
from Bellflower, CA
Got messages from AOL saying that Verizon was changing their platform to AOL The day came; He clicked on; The screen locked (he's never locked it and has no password). Worse happened/ No email etc. Hours on the phone to AOl and Verizon. We go mixed messages from them--not affiliated or yes you must change to AOL. My husband still can't access emails after 4 days and many many hours on the phone, we' been cut off and switched to the point that we want some other provider. Please supply suggestions.

Jordan Scheidt
from Marengo, OH
What is with all the darn advertisements? Every where i go there are adds it no secret you are making millions of the ads. But I do not want this many of them! Another search engine is developed and has low amount of ads, I am gone!

james ely
from Onalaska, WI
I downloaded the updates and now i cannot get my aol desktop to work. It now asked me different sign on sheet than before wants my screen name and password. I have no idea what that means all i want is to be able to sign on with desktop, thank you very much!

Clifford Cizan
from Rio Rancho, NM
I am tired of the constant "whoppes" breaking in of messages, facebook, etc. It is now happening regularly. Either fix it or it is "bye bye" for me after so many years.

Sadie Ogden
from Lewiston, ME
This has been going on for at least one year and maybe more. While I'm on AOL internet and doing just fine suddenly I hear a kissing sound and every thing stops. The sound of a former E-mail buddy has a sound contact. Is there anything that can be done as it is quite annoying. I can not think of anything more to add to this problem. I suppose I could add her name.

Margaret M Hopper
from Sarasota, FL
I am paying for a service I cannot get. I receive email OK but when I try to get the new s or articles the computer freezes up . I also have to wait about 5mins for a connection. I can get BBC world news immediately so i don't see why i should continue to pay for a service i cannot use.

Rebecca Montoya
from Yorktown, VA
Just placed my third call to AOL corporate. Upset at the company and trying to disable the 2-Authentication Factor. I do not have the same phone number or the disable code and have left 3 messages with AOL customer service for a call back to get this taken care of. It has been 3-5 business days and still no call. I have not been able to check my emails going on 2 weeks now. I have been with AOL for several years and never had a problem until now.

Barbara Nester
from Mifflinburg, PA
I have always enjoyed all your articles that you print, until tonight. I wanted to watch what i thought was a story of a cat and a dog. When i clicked on, what i got was pure porno. I am not a prude but i do not go for that. I did not watch it except to see that it was a Facebook article. I do not subscribe to any of those things and i don't want to see anymore. These are my thoughts and complaint about AOL.

Clark Mixon
from Macclenny, FL
My problem is not with AOL, it is with Computer Checkup. Computer Checkup will not through its entirety. Mid way through the scan you get an "unexpected internal error". To complete a Computer Checkup Scan one must run each individual program comprised of Computer Checkup. Since we are paying a monthly fee for this capability, surely it can be fixed to run on Windows 10.

Doris Ferrell
from Spotsylvania, VA
I am tired of the aol saying opps need to restart. I have been having this problem for a while and been letting it slide. If it keeps up i am going with another company.

Rich
from Laguna Niguel, CA
When I open up a news item of interest, the large photo screen remains black with a yellow circle spinning. What do I do to resolve this problem? I need to contact AOL customer service to complain, but there is no number listed on their website.

Charles Schmidt
from Longwood, FL
I use AOL browser a lot and use eBay, Last week alot of the script used in ebay, now small blue color script and cannot be read on an iPad or iPhone. However if another browser is used such as outlook or MSN the script is OK, I think some other sites in addition to EBAY have the same problem. I have been paying for AOL for years and this has never happened before. Also, I do not like the new format of aol that appeared on my computer today. I would like it reversed to the old way.

Cornelia C Moynihan
from Albany, NY
Today AOL offered a chance to vote on the question of women's abortion rights. The choices were slanted -- specifically "Would you support women's health clinics if abortions were not paid for by the government?" Outrageous.
All women's health issues should be covered, including anything to do with reproduction. Not all fetuses are perfectly created -- Mother Nature often provides for such mistakes with what is termed miscarriage or spontaneous abortion. At other times a dead or non-viable fetus remains for nine months in the womb. Before Roe v. Wade, a woman in such a situation had to get certification from two psychiatrists that she should be allowed to have an abortion, and it was still often difficult to find a qualified physician to perform it, even in towns with highly educated populations like Princeton, NJ.
A friend of mine knew that her fetus was dead before the third month of pregnancy, but she was forced to carry it for a full nine months. In my own case, no anomalies were detected, but after nine months I delivered an infant with multiple complications incompatible with life outside the womb, including lack of a brain and other unformed organs. My husband and I were even harassed by a right-to-life pediatrician who threatened to sue us if we didn't allow him to start surgical procedures to keep it alive. Luckily, it died a few hours later, but my Ob-Gyn team first had to forbid him access to the ward. It was traumatic enough without that!
So all you bleeding hearts with no medical or practical experience of the realities that may be faced during a pregnancy should think again about interfering in punishing ways. If we get a woman president, maybe she will propose a law refusing to pay for certain other procedures, like treatment for prostate cancer. Would you like a trade-off such as this?
You certainly should remove that cutsie questionnaire and pretend you never posted it, or else apologize.

biker_tom2@aol.com
from Peoria, AZ
I loaded their latest AOL Shield software. I found out with AOL Shield software running, it would screw up the Charts of Account in QuickBooks-on-line. I could not use any of the drop down menus. I uninstalled AOL Shield and then they started working. I thought you should be aware of this problem. AOL Shield does not work well with QuickBooks on line.

Revonna King
from Dallas, TX
Until now, I have never had trouble signing into my email account. My password has been changed by someone. I called customer service today 12/10/15 and spoke with Claire. She asked me about the security question, but it was wrong. I asked to speak with a manager and she put me on hold 5 minutes, came back and said manager was busy. She told me unless I answer the question, there is no way to access my account. There has to be another way.
I have very important attorney papers I need from my email I cannot lose. I can be reached at 469-554-3219. If someone doesn't remember their security question, then what do they do? I fear I have been hacked and my information changed. If AOL looks through my email, surely they will see everything addressed to me, but that AOL customer service could not do that and that's just not good customer service. The rep Claire was rude and uncaring. I think they (customer service) is in another country other than the USA.

Noele Filius
from Richmond Hill, ON
Enough with your popping videos. I want to check the weather in my town. Can't anymore, Katy Perry and an add from GM compete loudly against each other and no delete button to shut them up and finally see the weather information. I want to read an interesting blog. Can't anymore, a very loud video pops up and scared the daylights out of me. Where is the enjoyment in that? If AOL is trying to tell me that I have to pay to watch what it displays, then say so and I can make an enlightened decision.

Cliff Shepard
from Camarillo, CA
On Monday, Nov 2, 2015, I started a chat with Tech Nathaniel Rein. My problem was I could not get Google to search when I pressed the search button. I answered several questions including what operating system I was using which was Windows XP. I had version 9.7 and he told me I had to update to 9.8.1 and that he would take care of it if I gave him control of my computer, which I did. He proceeded to get rid of my old AOL files, among other things, and then turned me over to John (didn't get his last name) who proceeded to install version 9.8.1 which was successful, to a point since I now could google. However, when I went to Facebook and my bank Wells Fargo, it was formatted.
The next day, Nov 3, 2015, I started a chat with Joel C concerning my current problem who informed me 9.8.1 was the wrong version for XP and said they had to reinstall 9.7 at which point he turned me over to Alex who fussed around for more then two hours trying to get 9.7 reinstalled to no avail. He then informed me something must be wrong with my computer because I was using an operating system that was ten years old which is why he couldn't re-install AOL. He then gave me a telephone number to call and assured me they would solve my computer problem. I don't like to say this but I had a feeling he didn't know what the hell he was doing. However, I thanked him for trying. Since he left the 9.7 installation Icon I asked him if I could try to install 9.7 myself. He said I could try but if wouldn't work because it didn't work for him. IT WORKED and I am now back to 9.7 but Facebook and Wells Fargo are still not formatted. (no pictures just blue words).
I know I have an old computer but it was working just fine, except for google, until I called for help. I am afraid to call the number Alex gave me. I think my problem is the Flash Drive but when I go to their web site, it is formatted also. Been with you guys a long time and would hate to leave. I can live without Facebook but I have to get to my bank account.

Fred Dettmer
from New Rochelle, NY
Ever since AOL modified its program in the wake of the issuance of Windows 10, it has been incredibly difficult and risky to try to write emails. A variety of keystrokes, which do not seem to follow any consistent pattern, cause AOL to sign off, eliminating the email being drafted. It has gotten to the point where I am forced to draft my emails off-line (i.e., in my word processing program) and then paste the text into an email box on AOL.
Even that sometimes fails because the act of pasting the text into an email can cause AOL to sign off. Some of the keystrokes that have caused AOL to sign off include up, down, left and right arrows, backspacing, "ctrl + any letter", tab, etc. I have written to AOL twice about the problem and gotten back each time an automated response assuring me the problem has been fixed. It hasn't! I am on the verge of migrating to another provider.

Byron Jones
from Heber, UT
Just spent over 2 hours writing a very difficult and complicated email to a client. just as I was getting ready to send it something erased the entire email except for the address of the recipient. I am absolutely furious. I can find no way to restore the info. I can not believe there is not a two step process that can stop an accidental deletion of an entire email or at the very least a way to recover info that just suddenly vanishes. Now that I look online I see more AOL complaints than I can count. Wow!

Jerry S. Donehoo
from Mableton, GA
When I try to send or receive an e-mail, AOL mail goes off line. Ever time I type a letter "AB or C" AOL goes off line. When advertisements are loading AOL goes off line. I do not have any trouble when the advertisements are not running. It is only when the advertisements are running that the problems occur. I can write in the body of the e-mail without any problems but when I try to address my e-mail AOL goes off line. It is very frustrating.

Michael Desparte
from Metropolis, IL
When I type an address of someone I want to send an email to. Most of the time I cannot type anything. The location indicator blinks as it to say, go ahead and begin typing and nothing happens, then I wait a while, and it will allow me to type one or two letters, then it jumps ahead and types @aol.com as if it were going to send it to aol. Then I try to erase the aol part and I cannot erase it. I get the little blue rotating circle. then it stops and the "go ahead and type indicator shows up again" and I then try to type, and nothing happens. I am lucky if I can type a full address within a half hour.

Robert F. Lucas
from Bradenton, FL
For no reason my AOL email will not load. I have jumped through every hoop to get it resolved on line. Seven calls to "Tech Support" have met with waiting times of 11 to 30 minutes with no connection. The password and security questions have not changes for many years. However aol keeps stating that the password is incorrect and that it cannot identify me as the user of the Genserve account.

Stanley Raber
from Lake Wales, FL
Recently my AOL "Welcome" page has been changed. Now, above the daily news highlights, is a series of advertisements that I never asked for and do not want to have. I followed the instructions to eliminate them. The response I received is that I cannot eliminate them. These advertisements that AOL is putting on my AOL desktop are paid advertisements, paid to AOL. I am paying AOL $300 every year for my Email service.
I am insulted that AOL takes my money and then sends massive advertisement to me. I would appreciate if you can totally remove these advertisements from my Email. If you refuse to do this I will file a complaint with the FCC. You are violating my privacy with these advertisements.

Alan Pryor
from Wilmington, DE
Within the last 5 or 6 months the following: Way to many ads. Trying to opt out of ads causes AOL to jump around, while you are trying to read an article it switches you to another article, page, or an ad. AOL e-mail sign in page pops up while viewing news and when you try to back-space to where you were it kicks you out. Trouble opening AOL.

Marc Gifford
from Hartford, CT
I have been with AOL since the beginning. I refer to the news 2 or three times a day, everyday. I do not like having to wait for Hillary Clinton finish her advertising lies before I can read or view a news article.. Why do you not have the stop in 5 seconds her. She makes me sick. I am considering changing provider because being forced to see here all of the time.

Carl Hancuff
from Edmond, OK
Very unhappy with AOL. Many times I type in a subject ( i.e. NCAA football scores) and get your page that say's "The web address I entered could not be found" So, I go to BING - type in the same information and get the answers to what I want. If you can't and or won't address this I will use another engine! Fed Up!

patricia carroll
from Burlington, MA
Been calling AOL tech support since August 14, 16, 18, 22 and Sept. 5. No resolution. Was transferred to level 3 tech support in Rochester, NY tonight. Is there anyone working in NY at 11:30 p.m. - 12:30 a.m. Recorded message kept telling me to hand & someone would answer soon. I held on over an hour. Pretty poor service for a paying customer.

gene hudson
from Vinton, VA
I used to have a paid account but several years ago I realized I was paying for nothing. Tech support is useless, mail doesn't work half the time, today service is so slow I feel like im on dial up modem from 20 years ago. From what I can see and read AOL doesn't seem to give a rats ass and they just keep getting worse and worse. Trying to load something like Huffington Post is useless. It usually will lock up then reloads with the big "Whoops" page 3 or 4 times. Just close your doors AOL, you haven't kept up with the times and your service sucks.

Joan Irwin
from Hayward, CA
AOL installed itself without my permission. I leave my system on standby for updates from MS, so it's online 24/7. I activated my screen and saw the AOL icon on my task bar. YOU do not have the right to self install. My typing skills suffer when I am mad... I don't want to see this happen again; are we clear?

Teresa Whtie
from Crozet, VA
It appears that there was a service change to AOL in January where they bill you twice as much for twice the crappy service. It was getting to the point I couldn't switch between emails and every time I went into email, it would freeze. It was so frustrating! Then when I cancelled the day they billed my account, my money wasn't refunded. AOL is a crook and a crock in my opinion. No wonder it is a dying breed-crappy service for a high cost. Google mail here I come.

Misty Browning
from Sonoma, CA
Today, I was speaking with "Alex". My initial call concerned being unable to find an old list. Alex did not think I could find it on my own so he took "control" of my computer and we made a new one. I was curious and found out that all he had to do for me to find the old list was to instruct me to type the name of the list in the search window. I mentioned this to him and he told me that it was easier for him to do it himself than for him to tell me this simple step. Second, I explained to him that I did not like the AOL version I am using and asked how I might change it. Again, he alluded that I would not be able to do this without technical assistance. I thought this was presumptuous of him. So, I asked him where he was from. That's when he hung up in my face.

John T. Brown
from Groves, TX
Ad banners cover the story displayed making the story un-readable. Ad links require the reader of an article to keep juggling up and down to change pages. Ad links often are placed ware the next page icon should be regrinding the article reader to keep searching for the right icon and often it does not get you to the next page of the article. Often when you do manage to get to the next page the image keeps jumping up and down. Whoever designed and approved these new pages should be fired and bared from ever doing computer design again.

JOHN URICH
from Minneapolis, MN
My complaint involves AOL's Super Anti Spyware. No one including the technical support personnel can install this product on my computer. They took control of my computer for a hour or more and failed. It downloaded the software to my e-mail address but would not accept my e-mail address as valid to complete the installation. Upon returning from 2 months of rehab recovering from open heart surgery I discovered they have been billing me $3.99 a month for software that AOL can't install. I cancelled the spyware package and requested a full refund. They offered only a $3.99 for the current month.
Given the amount of my total monthly bill i wonder why they are encouraging me to find another service supplier who knows how to treat customers better. I don't believe AOL should be permitted to bill for software and services before they're installed. While I generally feel the government tends to over regulate this may be something that requires their attention. Does anyone know of any regulatory agency who oversees AOL?

Donna Carrasquillo
from Richmond Hill, NY
First, allow me to explain to you that there are alot of times I do go to married chat rooms. These rooms are a great stress relief and a place where I meet my friends to chat with. However, you have several people in these chat rooms who freeze a person screen. Also give viruses where it messes up your computer. There is a person in a few of the rooms, JJ, who is rude, disgusting, and takes control over the entire room. I just can't believe with these type of complaints no one investigates these rooms and takes their aol rights away from them. They disrupt the entire rooms, nasty words and threats.

Frank & Sharon DeBellis
from Rochester, NY
Main computer windows works fine. I have an iPad and approximately 2 hours ago went to internet and received an error message which doesn't allow me to do anything. Windows Firewall Warning *** your computer may have adware/spyware virus *** call 1-844-415-0000 which apparently is a bogus number according to reviews of this number on the internet. I called AOL and waited on the line 25 minutes and someone answered and then I was disconnected.
--Initially calling the 844-415-0000 4 times I was disconnected when I asked who I was speaking to. A person named Matthew called be back from 844-416-7294, said he was the manager and switched me over to another person in Illinois who kept putting me on hold as he couldn't help and then was disconnected again. Talked with another person John Martin from Texas 844-587-1470 in which once again I was disconnected. I am frustrated, disgusted and as I'm writing this complaint a person John Matthews from Manhattan called me back and wants to know what the problem is.
I am asking you please to have someone with any authority call me back directly. Thank You for your help!

Judy Anderson
from Mobile, AL
The local news doesn't display local news, everything happening elsewhere. Get my local news back to local.

Ron Suydam
from Olyphant, PA
Today when I signed on to aol I could not get a picture on the info in the center of the screen (1 to 40). There is writing next to them but no picture.

Olympia Zimms
from Minnetonka, MN
There are far to many adds that are covering full news stories and where the corner close ad choice does not close the ad rather it often has no choice to close the advertisement at all. This is getting to the point where what you offer is nothing but advertising as though you have gone the way of television and radio...PLEASE reduce these on our welcome page ASAP. I am considering switching to Bing or Google as my home base for searching and emailing if this problem does not get solved.

Lloyd Cook
from Solon, OH
Cancelled my AOL Broadband service in January 2015. Continued to receive billing for a service that was not provided. Went on lie after cancelling service with message stating the service was not active. Initlially disputed charge with credit card carrier in January, informed may be off the billing cycle for AOL, paid bill only to to receive another bill from AOL. The credit card company processed the dispute and denied payment. Today I received a bill from AOL again stating that I owed $35.90 in charges and that my now cancelled account fro the last 3 months was suspended and that I needed to pay the bill. We did pay the bill, but was not pleased with the process. We have not used this service for quite some time, but neglected to cancel the service previously, for which I take full responsibility for. I suspect this may be true for a number of people and will do my best to inform the best I can. CONSUMERS BEWARE.

Shiela Mack
from Florissant, MO
Fraud companies are pulling my email account and using my background loan information to threaten me. Stating that I will be arrested. Calling my employer,and myself with verbal threats demanding payments. Again they were able to pull my online information and using it against me. I have changed my log in sign-in over and over again, what else? Can I receive a new account?

Jane Rose
from Towson, MD
I paid for live help on the phone from Aol and I have been on hold for 43 minutes waiting for someone to pick up and help me. so far all i hear is some terrible music that is loud and annoying. You have charged me for this service and I am getting no service at all!

christopher foster
from Crawley, ENG
I have had my account invalidated i can not sighn on get to my emails as im looking for work and gave this email to companys i find it so frustrating that they can just take my email account away no waring or prior communications i have broken no rules or terms of contract , i have had this email account for over 14 years plz could some one help me with this ?

SHARON PENNY
from Perrysburg, OH
hi I have had system mechanic for a number of years about two years ago they downloaded but not very well but I left it because that all took three hours to do and it always does and they always say I owe them money except for the part they are the one who pay themselves as they take my payment out of my account so I don't like this well three months I shut my computer down to factory settings I forgot to save system mechanic I called aol and it took a hour and finally they said aolo had to do this so called them three and a half hours later and talking to manager got angry with him he could not download because it is under a nother name which I had forgotten because they don't let you switch to other user well finally he went to my account and found my other name I guess there were four errors and he is telling me I have to pay for them which I said no first it was over one hundred and then 80 dollars if they had had this fixed I shouldn't have gotten this error I have paid for this service all of these years and I am not sure he took away the way you get your money it hasn't been quite a month I don't like talking to foreign people the news says they are usually out to screw you but yet almost all operators are foreign can you do something for me I don't want to loose this but I don't want something I am paying for and not able to use and I don't want a foreign person calling me and I have other problems with the items you have provided me with somehow they lapse and I never know it and they don't tell me

Angelo Del Marto
from Chicago, IL
Your company charges me just shy of $20.00 a month to be my email service. I have also made you my home page. As my home page your service is terrible. I have received messages that for an additional fee I could stop the incessant pop-ups for occurring. I can't get through a story without your popups interrupting it. I can never complete a story because there always seems to be a problem with the story just before the few final story lines. You stink as my home page.

Al Bettencourt
from Harrisville, RI
I was trying to read an article about Tom Selleck. There are so many advertisers and so many pop ups it was impossible for me to read the article. Does AOL really think pissing me off is going to get me to buy from one of these advertisers? This is too much.

Douglas Otter
from West Grove, PA
Sevice On my computer and apple phone stopped working on Sunday. I lost saved e-mail , didn't receive any new e-mail from Monday morning. Also the e-mail from Monday and Sunday disappeared along with saved e-mail. Late Tuesday my e-mail service resumed on the computer but not on my phone. Nothing has been restored as of now Wednesday 10/24/18.
Further calling AOL help desk is a BAD JOKE. When you finally get thru after 2 days of trying you get someone who says he can't hear you and barely speaks English. I told him to get off his head set as I could barely understand him, but with no results.

Ann Playe
from Chicago, IL
I found an appalling ad for Build the Wall when I opened my AOL account this morning. If I see it again, I am closing this account. I am completely disgusted.

Thomas Wheeland, Jr
from Lafayette, LA
I keep getting "reCAPCHA"even whe I said I did not want it, Why?

Roy Jackson
from Granbury, TX
I have used an AOL account for many years, and believe it services my needs, and prefer it to Google due to easy of use
and clarity of formats. I have always respected AOL reporting and trusting same.
However I am very disappointed at the miss leading, incomplete, and inaccurate news information, with bias, that many AOL News entries
now contain online.
Many of your writers of such articles are not reporting news, with sufficient real, or full facts, but slanting their articles with their own opinions
to form, I think, a political opinion they push.
I hope AOL management favors full facts and fully honest reporting. Not slanted articles.
Let the American people read the complete verified facts of any AOL subject on line.
Do not slant a article for any political purpose, party, or a wanted political result.
We all deserve honest responsible journalistic articles. NOT SLANTED PROPAGANDA.

Leo Barsoomian
from Watertown, MA
This complaint is on executive Sam August September I sent e mail to Sam no e mail back for 2 months problem with AOL WELCOMESCREEN is new it sucks old WELCOMSCREEN IS better I was happy I told Sam that e mail AUGUST and September Sam got e mail never fixed problem Sam don't care what AOL want or what best for AOL members 2 months same issue and other problem my e mail says it all that Sam never fixed or e mailed reply today is 9/20/2018 I finally got a reply back it said sorry this email is no longer valued this was new to me after 2 months SAM DID NOT ANSWER MY QUESTION OR FIX PROBLEM YET I been a AOL member 18 years no respect from executive SAM I am mad my e mail says it all that I sent to executive Sam investigate who is right who is wrong I will work with you to sole this problem soon OLD WELCOME SCREEN was better the problem with AOL nobody listen to e mail or feedback that my opion only please investigate email I sent executive SAM THANK YOU . PS and calls to SAM no return call back to me with number.

Joyce Crane
from Surrey, BC
Today I called to change my billing info. from one credit card to another; representative tried to sell me a 1 month free trial - I said if you're going to have a company call me telling me that my computer has been compromised and attempt to sell me a $300.00 + to clean up my computer - I don't want to go there. AOL has thrown me into this horrible company a number of times, requiring that I pay a computer expert to get rid of them. They block my computer that I can navigate at all. I hope whatever company AOL is using to perform this act of hostage taking that they stop this kind of behavior.

Tony Millholen
from Fairfield, CA
Why is it every Head line post story that idiot Kane West pops up with that stupid comment about slaves. There is no need to keep running that story. PLEASE stop posting that idiot...

Tammy Thomas
from Memphis, TN
My complaint is I cant get pass my Security questions. When I initially open my Aol Free account it was early 2000. My Security questions were my Dad's Date of Birth, Mother's maiden name, and name of elementary school. I no longer used the phone number that I listed on the account. Tried to update information over the years. For what ever reason, none of my information was updated. New phone number. So the problem is, Aol is still using the original number that I used on the account, which is now disconnected. Also, it was in early 2000 and I certainly don't know my last bill of pay. Yes, I agree stricter security code, but if can identify original Security questions, all of my old and current passwords, I am at a lost. My work and personal information are associated with this email address. On top of that,, the banks only go back 5 years. So, I couldn't even get information regarding last bill of pay , and last 4 digits of CC card. Please Aol even had the issue "escalated" and Tech team could not push pass their system . Please have mercy on me, and I willing to have my data to be at risk, so that I can get to emails that I need for work. Please help .
Tammy Thomas 901-314-7145.

Arloa Siers
from Tempe, AZ
Want money for a Gold Plan. I never signed up for one, so I wish you would give my account a credit. Thank you.

Still no banner headline about possible return of KIA's from North Korea. No positive and no negative. But no worries, you do have a banner
headline about what a farmer found in a pig's stomach. Do you people even realize how idiotic this make's you look. I pay for a service and
I want more positive stuff about good things occurring in and around our country. Give me what I want.

Eugene Hassett
from Cosby, TN
After about 20 years with AOL I have decided that you folks don't give a shit about customer support. So I cancelled my account today. This morning I had to reboot my windows 10 and I lost my AOL Gold desktop. I spent about 4 hours trying to get it re-established, during which time your tech support folks took over my computer twice and surfed thru my files until I had had enough of the bullshit. All I wanted to do was download AOL gold. Instead I got a bunch of crap from folks that barely spoke English. At first they started telling me that there was a problem with my account. Funny, since I haven't missed a payment is 20 years. Then they said they were having trouble with their server. So...they had lied to me. Shit fellas!!! If you can't download Gold off a website in 10 minutes, who the fuck needs it. So you lost one of your oldest, most faithful customers because your customer support sucks so bad. Good luck with your turd.

Stephanie Gogarty
from Monterey, CA
Okay AOL..here's the deal: You have someone very lazy working your daily posting on homepages. Some of the posts have been around for months and now and then..years! But regardless everyday we are lucky to get 3-4 new posts and the rest is the same-o same-o posts that have been around for days and weeks. Boring! Very very boring! I have been a customer for over twenty years but I'll tell you I slip on over to Yahoo where I get a heck of a lot of new posts and info everyday. Therefore I am also seeing their ads everyday as well...not so much yours. So get with the program...get some live wired posts coming through...even if they are boring at least get new ones...had enough of the same old worn out posts.
Stephanie Gogarty

Still no news banners about the good GDP number or more importantly the return of KIA's from North Korea. Hypocrites. Try a news
agency not from Cally or New York. Maybe from the USA. Hypocrites!!!!!!!!!!!!!!!!. I pay for info-supply what I want to see

Your news banner people never miss a chance to hammer Trump about what they believe relates to how bad he is. Never any good news.
Hypocrites, There is not one banner or article about Trump and Pompey getting our KIA's returned from North Korea after 70 years. Your
news banner people are Americans right! They see no value in discussing the return. Hypocrites-should be ashamed of yourselves. Your
hate is evident and seem's to be only getting worse

Your company and news vendors are very good at posting banners about Trump, Fox ,Republicans. But today when the the
GDP grew at 4.1%. I cannot find a single banner about it. Such hypocrites you are. I pay for this service and I expect you to
post all the good and bad news.

You keep running most delusional commentator on fox news. Its like when you have no new BS to post you throw this up again and again. I am
sure if you looked at CNN or MSNBC (I'm sure you do) There are delusional commentators on there as well. Brain Williams, Rachel Maddow,
take your pick on CNN. I pay you a fee, I want fairness.

How many times are you going to run Fox host most delusional banner. I have seen it at least 20 times. You must be owned by CNN. Give us
a break. If you have ever looked at Morning Joe on msnbc you will know what delusional is. Also. Maddow at night. Your and their hatred of
Fox and Trump and anyone is obvious. By the way post some of their delusional people on your site. I want to be able to control what you
post for me because I pay you

Roger M Wicklund
from Gig Harbor, WA
I have been with AOL for years now. I am so tired of their biased news reporting. Unbiased news reporters are truly a thing of the past. Sean Hannity said journalism is dead and he is right. Our president has done and is continuing to do great things yet Aol will never report it. It's a shame you Trump bashers will benefit from his tax cuts. He's not weak like our last president, I guess that's what liberals can identify with is weakness. It would be nice if AOL news would give the good and the bad, and not be biased. But then that would be journalism,

The emails i'v been receiving years with or without attachments.Last 3,4 months it Stopt. I don't now why I'v try all the directions AOl listed on help section it just does not worked. #1 There is more then one setting i,v try all of them ie AOL mail page options there is SAFE AND BLOCKED SENDERS AS INSTRUCTED ,another direction options below my name on aol email page then click mail settings no ware to fine ,an other one go to spam folder the address I want to remove from blocked list,on and on.Where and under what settings I should go that has .Mail Options and or blocked senders list so I can unblock.Is there a simpler directions ? Because mail page under my mail address options there is non of the options has what I am looking for to continue .Also I never made any changes to block these senders, I am missing importent informations has been email to me .Calling you toll free phone # dos not work for me since I am in another country of Turkey.Please help.I am inclosing my phone # incase there is a AOL customer service in this country..Phon # is 011 90 232 246 5686.I thank you in advance for your help.

(AOL does not provide a link to write, so I'm using this site.)
Writing this to you from the public library. AOL "Dialer" will not let me connect with the assigned numbers to you.
In March this year, same problem happened. That time, tech support acknowledged there was "a weakness" on your end in connecting with my modem calls. Problem solved after a week. Had to use an alternative assigned number to connect, resulted in a long distance charge from phone company of nearly $300.
PLEASE READ latest CASE# 0603 2897 for FOR COMPLETE INFO.
Phone with "tech support" today ended with "Senior Tech" said it's something wrong with my computer. Not with the access numbers assigned. My Local computer service has checked my computer. AOL Tech said, that is the "only option".
So, two months ago with identical problem, AOL DID fix the "weakness".
This time, AOL does NOT want to check their own weakness.
Fyi, one of your phone consultants suggested that "almost nobody in the world uses dial-up anymore. That I SHOULD TRY TO CONNECT WITH A DIFFERENT ISP!!!! "
I have been told that "nobody uses AOL anymore and that AOL doesn't care.
Also, as you can see, I've been a paying AOL member for nearly 18 years. NEVER had a problem connecting to the internet UNTIL I HAD TO use the "DIALER". Have the latest - the one and only - version of Dialer loaded on my computer. It worked for a while. Sometimes. Not at all this past week.
I'm ready to copy this to FCC. First I'll wait briefly for your careful response and/or fix.
Margaret - screen name MECHASKA@AOL.com

Julius Hunter
from St Louis, MO
As a longtime AOL customer, I have begun to wonder if AOL has a specific editor or department that posts extremely grotesque photos every week of mangled, bloody, nauseating, diseased animals and individuals along with any form of disgusting pictures of babies, children and adults.with grotesque deformities. I have to quickly flip past these disturbing photos every week to keep from losing my appetite or losing my lunch.
There is so much else in the world to show us. Why put these nauseating pictures mixed for no apparent reason with the news of the day?
Julius Hunter
kelton4@aol.com
St. Louis

Why am I paying for AOL gold when on a daily basis I can't get my email. And at 3 in the afternoon while trying to get help, I am told that there are no agents and I should call back during regular business hours?

Hoyt L Jones
from Springdale, AR
At least once a week I cannot read my mail. Message reads to come back in 5 minutes-HaH. Been waiting for 50 minutes. Why do I have to pay for such bad service each week. What is your problem. Talking with other people, they don,t have this problem with their providers, ever. This happens at least once a week, and I am tired of paying for this kind of service. Why don,t you fix it. Can,t understand why not.

Nadine Johnson
from Coral Gables, FL
Now that we are all paying you to use AOL, we should get better service. I send spam complaints about the same company over and over and nothing ever gets done. Most are from the same company. I have tried opting out, but it is impossible. They just ignore my requests and I end up getting more emails from them. Here are some examples:
xt808tActicAISpecial AI
Try Nerve Renew for Fast Relief From Neuropathy Symptoms: 2 Week Free Trial
nyamzagd@etugen.mn
Medical-Marijuana CDB has Helped Millions-Try it for Free Today
Keto Free Slim Nutrition
Keto Healthy Life Ketosis-The Last Diet Plan You'll Need
Marine-D3 Blood Sugar
I get these emails multiple times per day and I can tell immediately they are spam. Why can't you? Why don't you block these spammers or take some action against them? This is ridiculous!

Carol
from Disputanta, VA
AOL has been billing me $39.99 for what? I started paying 24.99 for using their email back in 2000. I just kept paying to use my email address because I didn't want to change my email address. I became disabled and just kept paying the service. I have been very sick and I found out I have another issue Lupus. I am now feeling better and started paying my bills and I saw they are billing me 39.99 for using their email address. They are jacking up people's bills. I am sure the people who are elderly and Someone is paying their bills when they are not able to do so are just jacking up the price and the auto billing is taking their money. I had no way of knowing you increased the price or when. I can't find a email address to complain. I can't even go to aol and sign in because I don't remember my password. I use my email on my phone and iPad. They make it impossible to get ahold of them. What a scam...

Alex
from West Chester, PA
AOL's stories and articles have become so vile that in good conscience I can no longer be a customer after 17 years. They should be thoroughly ashamed of themselves. All they do is perpetuate negative sensationalism that only leads to further dissension -- the opposite of what this country needs today. Goodbye AOL, and if you don't straighten up, may the world see your gossip and anti conservative rhetoric for what it is... garbage.

Katharina Stampfer
from Saint James, NY
Why do I have to wait 4-6 minutes for some lousy, unwanted ad to appear before I can complete logon or any other action??? I don't want to see any ads. I have "opted out of all ads" previously, but it doesn't mean anything to you! And your Customer Service telephone response is horrible ---- my experience is that even if I hang on and wait for a representative to answer for more than a half an hour ---nothing, no one responds to the call! Your service is getting disgusting --- and I'm paying for it!!!!
Thanks for nothing!!!!!!!!!!!!!!!!!!!!!!!!!!!!!!!!!!!!!!!!!!!!!!!!!!!!!!!!!!!!!!!!!!!!!!!!!!!!!!!!!!!!!!!!!!!!!!!!!!!!!!!!!!!!!

Dennis Hedley
from Estes Park, CO
Why is it that every time I sign into my AOL account I have to also type in my AOL password? I didn't have to until a few weeks ago, why now? I usually could get into AOL without supplying the password after the initial sign in as long as I didn't shut down the computer. This has become a pain in the ass. Crap like this usually happens right after an up date by AOL.

Marlene Epworth
from Cherry Hill, NJ
I am soooo disgusted not being able to read an article without all the advertisments shown with it. Next Page, Next Page, Next page......is all I get.
And it's slow. If you are posting something you want me to read, let me read it through. Will just use AOL for mail from now on.until I just get rid of aol altogether. Frustrated.....

elliott kahaner
from West Palm Beach, FL
I am92+-sick-disabled-have been a customer for many years.Have spent over 35 hours with tech etc. to fix aol computer checkup.deleted and reinstalled with technician still not working correctly.(hope i am not charged twice).Unless I can get a super technician who can fix problem i may leave AOL.Please make sure i am not charged twice and see if you can fix my problem.
561 372 5264

Alice
from Philadelphia, PA
This is the worst service I couldn't even give AOL 1 star. Can't send messages, Another persons user name shows up on my emails and I don't know what the AT&T affiliation and that just as bad. Do I have to get another carrier, this is beyond stupid.

THOM WHEELER
from Holiday, FL
YOUR SITE IS SO ANTI PRESIDENT TRUMP.
WE STAY WITH YOU JUST TO SEE THE DEMOCRAT THOUGHTS, BUT IT IS GETTING SO RIDICULOUS.

allan wiggins
from Anjou, QC
i would like aol to check very bad langue towards other plaers texas olden limits player is tutty baker its impossible that your new regulations let this fowel langue go thru just read in the chat section in texas holder limit and you will see for yourself please

daphne ayers
from Crofton, MD
I have (had) McAfee free with my AOl acct Got too many viruses because they stopped protecting me for over a year.
sent messages to aol and McAfee so many times no help. I finally thought I had McAfee back what a joke still have all
the same problems Can not return you to AOL Lots of error message. Internet explorer had to close Tab Took 10 minutes
to read one e-mail. Computer changes what I am doing all the time.Feel so helpless at the mercy of these companies
who never seem to fix the many problems senior citizen fixed income

Atanas Minchev
from Chicago, IL
It is sad to see the AOL news becoming so biased and politicized with regard to Donald Trump. I have been 15 years with AOL , but it looks like it is
- time to move on. I do not need a provider bombarding me with selective political garb - I have enough from the rest of the media.

Shelia Morelock
from Eugene, OR
I cannot sign in to my email account....haven't been able to for days.....what is going on with this?>????????????????????????????????????

Aol email support
from Delhi, DL
I suggest doing the AOL option for now to keep that old email address alive while you transfer everything over to new Gmail account. So later if you forgot to change an online account over to use Gmail address you will still have access to change it using AOL account which will still use same verizon.net address. I would NOT continue using AOL account because they will probably go away also. for more infomation: http://www.aolemail-support.com/aol-support-phone-number.html

Barbara Bowlan
from Laguna Niguel, CA
Your new gold program could not be more FU--ed up
you have released this piece of SH-T without checking the program.
I am paralyzed with this and have no choice.
Get someone in there who understands cross platforms too--as nothing erased ever leaves your server...WTF????
and you have a nerve calling yourselves AMERICA on LINE
NO NE is AMERICAN
NOONE speaks American English
Wait times are more than 40 min only to be told WRONG DEPT...REALLY???
and your music SUCKS
I am a stock holder.
YOU ARE INCOMPETENT!
I am contacting investor relations
You should all be fired.

Fred Gaschen
from Granite Bay, CA
You made me upgrade to your new product. NO ONE in the history of the internet has ever required that of a paying customer, and then given them an inferior product. Here it is, December 9th and I still cannot print address labels as I have done for the past 5 years or so. Why would you insist your paying customers upgrade their aol version that has less functionality. Why do I continue to pay you a monthly fee for the privilege of using your product? I want my money back!!

Constance Hingert
from Richardson, TX
Still unable to make NEW FOLDERS, links do not work and I have asked about it for a long time.
Now I cannot put anything in MY FAVORITES, it does not show up in the My Favorites.
Unable to list mail, wait 5 minutes, has been going on a long time. I have reported it numerous times. Not only inconvenient but extremely time consuming.
Thank you,
Constance Hingert@Aol.com

Albert V Lolli
from Millville, NJ
I have been a member of AOL for more years that I can remember. I am a retired Federal Worker who was an Electronic Engineer and Program Manager at the FAA's Technical Center in Atlantic City. I was chosen to head the Agencies highest Technical Program at the Center by the Center Director with the following words:
"Al, you are one Hell of a good Engineer....and your Honesty and Integrity cannot be questioned. ...
I want you to take over the FAA's Testing program of "Airborne Collision Systems."
Additionally, during an Emergency call to Washington the Director placed me in charge of the entire Center with the following words to the Division Secretary. "Tell AL he is Now in Charge...I am heading down to the hanger where they are warming up a plane to take me to Washington for an Emergency meeting."
There were four other Divisions Managers the Director could have called upon as I was only acting while my for my Division Manager while was on leave and held no Supervisory position even though I was Center's foremost Program Manager.
During that period I also designed a "USER-FRIENDLY computerized Information Program for my Program. The Head of the Contract Department informed the Center Director of my program with the following words. "Al Lolli has developed a computerized program that he knows more of what is going on in my Division than I do". As a result I was tasked by the Director to develop a program for the Rest of the Technical side of the Center...and eventually for the entire Center - including the Administrative side. FAA National Headquarters in Washington somehow became aware of the system I had developed that the Alaska Region was tasked with the responsibility of copying my system and implementing it throughout the FAA. The system I designed tracked, in real time, via the computer every action related to an approved milestone program from the " Cradle to the Grave" ...every purchase..whether it be a product or Service, Including the letting of Contracts for material and services.
SO..when i am contacting you and criticizing your New AOL GOLD...I am pretty much an expert in User Friendly Computer programs .
YOUR NEW AOL GOLD IS FOR THE BIRDS..AN NEVER SHOULD HAVE BEEN IMPLEMENTED BEFORE ALL THE BUGS HAD BEEN WORKED OUT. THE PERSON IN CHARGE SHOULD BE FIRED... IT SHOULD IMMEDIATELY BE REMOVED FROM ONLINE AND REPLACED WITH THE LATEST FORMER VERSION UNTIL YOUR "NEW AOL GOLD HAS BEEN THOROUGHLY TESTED AND WORKING 100% CORRECTLY."
TO ALLOW IT TO REMAIN ONLINE NOW ..IS A DIRECT REFLECTION ON YOU PERSONALLY... AND YOU SHOULD GIVE ORDERS TO IMMEDIATELY REPLACE IT WITH A FORMER VERSION UNTIL THE NEW VERSION IS OPERATING PROPERLY.
OTHERWISE... YOUR BOARD OF DIRECTORS... (OF WHICH I WISH I WERE A MEMBER) SHOULD TAKE SERIOUS ACTION AGAINST YOU... INCLUDING IF POSSIBLE. YOUR TERMINATION.
Should you have any objections to this correspondence, I would be most happy to hear from you.
I would also be most happy to converse with you via my Cell Phone 856-300 4287.
Should you attempt to call me on my REGULAR home phone 856-691-0661...my system will block you since I do not know and have not entered your phone number into its memory of allowable calls.
Finally... Please have all your customers contacted, and for those that agree....have their previous AOL version replace AOL GOLD. For those who wish to continue with your AOL GOLD service...make no changes. That would certainly cut down on the long frustrating wait times now prevalent when trying to reach any of your AOL Services.
I sincerely hope you take this correspondence seriously and take appropriate action. I also suggest you read all the unsatisfied AOL customers that have furnished complaints online. Just search on "AOL GOLD COMPLAINTS.

BRUCE ZARET
from New York, NY
THE WORST CUSTOMER SERVICE I HAVE EVER EXPERIENCED
PLEASE HAVE A SUPERVISOR CONTACT ME AT 917-796-6444
THANK YOU,
THIRD REUEST

Gloria and David Street
from Brooklyn, NY
We have been experiencing problems accessing our mail for a few days. A call was made to aol support. On speaking to someone who said he was a technician, he stated that our internet was being compromise by hackers from Russia, China, and here in USA. I asked him why did he not inform us. He stated that we needed a software in the cost of 149.99. I found this very suspicious and proceeded not to accept this, based on his not informing us and then the cost he was asking. I made another call and spoke to another technician who told me differently. In the past we have had persons from or stated that they were from aol who stated we were experiencing problems and unless we pay to have them fixed, we would have internet issues.
Question : are some of your tech support maliciously creating problems internet wise so they can rob customers?. Why if aol was aware that we had the problems he mentioned, why did he not inform us?
We await your response as we intend to report this to a law enforcement agency. I now wonder if some of your tech support collude with hackers to impact customer service for monetary gains.

sharon hieb
from Elk Point, SD
On the News site you a President comment site. You should read the name calling and hate. It should be taken down cause AOL is respontable for it

Carolynexpress49@aol.com
from Roseburg, OR
The new AOL GOLD SUCKS!!! You took AWAY!! all the things that I liked about aol..
Easy photo Editing right in emails!!
Seeing who mailed you without opening the mail file.
Easy access to setting!
I HATE IT!!! I want the old version back!!!

Wiley Sutton
from Long Beach, CA
AOLGold is terrible after my 31 yr membership!
Installed & uninstalled twice. Imported from File
twice. And still:
1. Lost All Favorites & keep losing after 3 AOL Gold installs
    Favs on list keeps disappearing
2. Select All (Edit Button) doesn't work (Must use CTRL+A
3. Tool Bar Edit & Download Mgr "Coming Soon Notice"...When????
4."Mail Error Try Again in 5 Minutes Notice" keeps appearing
5, Email & Browser Pages = 10 seconds to appear. Slow. Slow. But not my computer.
6. Takes forever to save mail to File Cabinet
7. JUST SUCKS ... GUESS I MUST TO SELECT A DIFFERENT PROGRAM AFTER ALL THESE YEARS

AOL Finance folder which is run by SIG FIG is not a reliable service to track a portfolio. Some NYSE stocks are not updated or be added to a portfolio. I have been complaining to sig fig about a certain stock and the send me a canned answer that the are working on it. For almost 2 months I cannot update a stock (BRK'B BERKSHIRE HATHAWAY INC)
Thanks for your feedback!
Sorry. Please try again later!