Whirlpool
Whirlpool Complaints Continued... (Page 2)
164+ reviews added so far. Upset? Call Whirlpool corporate: 1-866-698-2538

Wesley Miller
from Burlington, IA
Bought a Whirlpool Microhood 1.7CF Nov. 7,20 hooked it up, worked for a week then quit working consitently. Upper door latch was not closing correctly. was not latching all the way. Called 800 number and was givven a number for warrenty service. Sevice man came , looked it over and took it to the warrenty aproved shop for service. We were told that they had trouble getting parts to repair it and they would let us know when they would be bringing it back.Finally got it back after January 2015. The repair man brought the microwave in, got it in and tried heating up a cup of coffee. tried a couple times to see that it worked and left. Worked for a day and a half, then quit heating.. Since then it just sits there . Not useable. The repair man said that it took so long to return it because they had a hard time finding part to repair the darn thing. This is the reason we have not contacted anyone sooner. Seems that we made a bad decision buy this product in the first place. Don' t believe we would buy another whirlpool product again.

leslie sigler
from Terre Haute, IN
I own a whirlpool side by side with ice and water on front. The ice will not come out. Serviceman said its a ongoing problem and cannot be corrected. Very upsetting as this is reason we purchased this model.

rontonda bruins
from El Dorado, AR
I am buying a trailer from clayton mobile I got the trailer in August of 2014. The trailer is brand new single wide 2013 come with brand new appliance dishwasher, stove, refridge. So I've decide to use the dishwasher which is Thursday night I left dishes in there until the next day .So that Friday they was still in there I was about go to bed we start seeing smoke and smell something burning my pizza cutter plastic was burning note I haven't use the dishwasher since Thursday why the heating element still hot . And I've use it several time all sudden this happen what if we had fell asleep we could've die from smoke I turn it off from the breaker that's only way it went off. I've just lost a child life is to precious please take time to see what's going on .GOD BLESS AMERICAN

Judy Turpin
from Canton, GA
We bought a Whirlpool dishwasher after putting it in the dishwasher never dried the dishes. The contractor was called to come out and check the dishwasher. We were told the part the dishwasher needed was not available. We bought the dishwasher in December we finally got it replaced on February 7th but quess what this dishwasher doesn't dry the dishes neither if I'm going to have to take the dishes out and dry them before I can put them up. I don't need a dishwasher it just makes it harder. The contractor was called on this dishwasher on the 7th it is now the 20th of February and we haven't heard anything from them. I will never buy another whirlpool product. I wouldn't even give Whirlpool one star.

I have bought your water filters before and been very satisfied. However, my recent purchase fails to meet your standards. The filter I purchased was 4396710 $32.43. My order number was 337551. The water has a taste of very strong chlorine forcing me to purchase bottled water. Thank you in advance for your time and attention.

I'm fed up with whirlpool not helping me and in fixing this issue. Job number is 556966. Contact me via phone and I will explain it all. 0427527730. Not happy at all.

Hello, I am writing this about a Whirlpool Cabrio washer that I purchased June 7th of 2008. I have had my washer break down 3 times. The dates fo service are, OCT. 12, 2011, JULY 14TH 2012, DEC. 17TH 2012. The same part broke each time. It was the drain pump. All three times the washer has flooded through the ceiling and onto my hardwood floor.
Also, it left me without a washer for three week time periods in which I had to pay at a laundry mat. First of all I think it is wrong that the same part has had to be replaced three times. I was under my warrenty all three times but the last time the repair man said it would be around two hundred and fifty dollars and we were responsible for paying for it because we were " abusive to our washer", the reason being that there were three coins in it.
I have done a few loads of laundry in my lifetime and owned several washes( all whirlpool) and never heard that 2 quarters and a nickle could be responsible for this. The craftmanship on this washer is a poor design and like all other washer that I have owned there has been no problem until this one.
Is there not some kind of lemon law on this since it has been the same part all along? I am very disgusted with whirlpool and lowes. I refused to pay for a washer repair for fear it would break again and be a waste of my money and have more repairs made to my home. I purchased a LG front load the next day from another local business in Columbus IN.
My husband and I are local business owners with two kids struggling like everyone else we work hard for our money and should receive some kind of reimbusement for this faulty washer. I feel that we have been treated unfair by lowes dept store. They said we should take our complaint up with Whirlpool. We will never buy from Lowes again and they are being poor representives of your products and don't back up what they sale even under warrenty. I feel that a washers life should be longer than what I was given with this one. Thank You

I've purchased your Whirlpool top loading washer model WTW4820Xq0, serial no. C10421328 just 2 years ago and now its not functioning. When you attempt to start the machine the lid locks and about 30 seconds later it unlocks without starting. I've pull the plug out and waiter 1 hour hoping that it would reboot and fix its self however it didn't solve the issue. I've called repair services and on average its $80 just to look at the machine plus parts and labor at who knows how much.
I've decided that its not worth a couple of hundred dollars to fix and will buy a new, (not Whirlpool) machine. Certainly a washing machine should last more than 2 years. My experience with this machine has sworn me off Whirlpool products. It a shame this used to be a good brand but obviously times have changed

On December 19, 2011, I purchased a Whirlpool washer and dryer at Lowe's in Olive Branch, MS. In April of 2013, just 18 months after the purchase, the washer malfunctioned and a repair service recommended by Lowe's was called. When the serviceman diagnosed the problem, he said it would cost over $260.00 to repair. Since I had no other choice, I told him to order the part.
It seems so wrong that in less than 18 months it would cost almost as much to repair as it cost to purchase the machine. I believe the machine was defective because it took a very, very long time to run one load of clothes from the beginning. I always believed that Whirlpool was a very reliable company who produced very reliable products. I am very disappointed that I have had to pay so much for this repair in so short a time.
Is there anything I can do to find out if the machine was possibly defective?
Thank you for your consideration and assistance.

Dear sir, I had launch a complaint against your product, which I purchase before 2 months. Initially in demonstration your man given demo to us and found that some sound is coming inside from the machine due to the plate of the water heater is fitted without screw, temporary he fitted the duplicate screw and satisfied us. But, in 17 Sep 2011 same sound is coming from the washing machine.
We stopped the machine and talk to your customer care executive and launch the complaint. After 2 days I call to your customer care executive and said about my complaint, then he is telling me that your complaint has been attended and complain is closed. The executive another time fake complaint registered on 20 Sep 2011 and give me time for 24 hours but no positive response has been given to me against my complaint.
The another time I call to your executive on 22 Sep 2011 at that time he tell me that NO complaint is pending at your account and launch the third complaint. This time he give me complaint No.IN0911003179 and I tell him to " can I talk to your senior please". Then he tell me that this time you will get positive response from whirlpool.
Now I am using the product of Godrej and LG. But at any time the response of both product is better than whirlpool. I am thinking that the worst service and product we get from whirlpool and all the call attender of your customer care are giving fake information to customer using your product.
Now I deciding to replace your product with LG. My product is in warranty period and I am going to my dealer to replace the product.

After 1 year and a half, I've fixed and taken apart this Cabrio washer 12 times. A major design flaw sucks clothes to the bottom of the washer and causes the motor to lock up. After 30 years of faithful Whirlpool products and a day of run-a-rounds with Whirlpool customer service and hundreds if not thousands of blogs about this machines poor performance that I've read, I'm calling it quits for life on Whirlpool. As well as anyone I talk with about this failed company.

Sir, I have purchased the whirlpool White magic 123 700h washing machine from allied business corporation , Raghunath bazaar Jammu on 24-10-2012. First of all the free gift ;electric iron was given of BAJAJ company instead of whirlpool. secondly, instead of the repeated requests to the person nominated by the company , he didn't installed my machine. At last on Monday 29-10-2012 I managed a local Mechanic and got my machine installed. The next day there was a telephone call from whirlpool Jammu. i was assured that the Engineer shall certainly come and install by that evening. But till now no Engineer of the company has installed my machine. Hence it is requested that the necessary disciplinary action under rules be initiated against the person responsible otherwise i shall be compelled to go to the COURT.

I have used your filter whkf-D82. The past year I have gotten a rotten egg taste. Once was about 3 weeks into it - the other 2 were a few months apart. The really bad part is we don't know when it is going to happen - in the coffee? in the dog bowl? I'm now out $90.00. After reading others I have now purchased whkfd-81. Please let me know if these filters can be counted on - I've tried 2 different boxes.

I only had my whirlpool duet sport for one month and had to have the entire washer tub and weights replaced. I was not allowed to get a new washer. It leaks water when running a cycle no matter how big or small. Even during the cleaning cycle it leaks a lot of water. It also always stops during a cycle and I have to restart the machine by unplugging it from the wall socket. It also is always having error codes coming up for no reason at all. Even had repairmen come out and tell me they don't know why the codes are coming up. I have never been happy with this washer. I bought it based on the whirlpool brand BUT now I WILL NEVER BUY ANOTHER WHIRLPOOL PRODUCT!!!! I will tell all my family and friends not to buy whirlpool.

I am not going to do a whole spill i really cant be bothered wasting that much more time on Whirlpool Australia. It took less then 18mths for our brand new fridge to start playing up!!!! -whirlpool were contacted and theyre Tech in the area sent out -Tech opinion after fixin appliances for over 25yrs this is the worst case ive seen of this model and trust me theres been a heap ive fixed. Tech replaced that he had to for warrenty purposes and gave me 3wks before hed have to be back to start the replacement process - It was 2wks.
Started the process -after not hearing from them for 2wks i called... -Whirlpool forgot to ask for my email address to forward the reciept to - i waited for the email that i had to respond to with the copy of the reciept nothing for 2 days!!!!! - i phoned AGAIN... - finally a day later i recieved the email from whirlpool requesting a copy (they were happy with an email of the pic as i dont have a scanner) of the orginal receipt didnt hear anytyhing for a week so yet again.
Called not only did i get the most rudest customer service operater she also went on to inform me its not in whirlpool's policy to provide or organise a loan fridge or food voucher ( we are a young family of 3 who live week to week and saving for a new fridge was a struggle long story short we went 11wks withoout a fridge no customer service helpin us out with the extra food bill cost nor a loan fridge!!!! one very and very pissed of customer that will NEVER buy whirlpool again nor will my family, friends or anyone else i can stop from buying whirpool!!!! our savings for a 1st ever family trip has had to be used to buy day to day meals.

Let me begin with a positive, the customer service representative that I spoke to today was very helpful and kind. Whirlpool is sending me a new control board. That's nice too. What I'm concerned about is the future. How can I be certain that this won't be a fire hazard even after it is replaced? Not to sound dramatic, but I feel that my life is in danger with this faulty water heater! I think I should be given a new one with free installation.

The first part of this complaint concerns an order for a refrigerator, washer and dryer which we were told that the order was never placed after waiting for the delivery and being told it was out for delivery. We then canceled the order and went out an bought Sumsung appliances. Our new home has a whirlpool stove. The oven does not work. We had a repairman out on the 21st of September. We were told it would take 5 to 10 days for the part to come in. We called today (October 3) and found out the part is on back order. Now we are told it will be another 5 days. We should have been called earlier.

I bought a side by side 8/18/2012 and it's been nothing but trouble. Now the in door ice maker doesn't work. we have a condo in savannah and we hardly use the thing and we can't get it to make ice. The switch is on, water is flowing and I bought it at Lowes. My whole house is whirlpool. I'm sick of this fridge and I'm sick of whirlpool. I shouldn't have to put up with this it is realy stressfull when we go there to relax and I have a appliance that is crap. The freezer door has been replaced and it still doesn't work. I plan on being there for the Thanksgiving holiday and I want results. my other house has whirlpool in it also and I believe we need to handle this.

We tested the refrigerator for 10 days and now found that it was cooling alright but water was leaking in the refrigerator and spoiling vegetables and other things that was stored. On 02.05.13 once again lodged the compliant to Whirlpool and they informed that they would send technician once again and the Job no. is 00363. 5. On the same day evening their technician called and told that he would visit and would rectify the problem. But as usual did not bother to come and surprisingly he has closed the job no. 6.
After waiting for couple of days called once again Whirpool and was told that the job no. is closed. How come without visiting and completing the job how could they close the job no. Now once again I have requested them to attend but so far no news from them and our refrigerator is still not repaired. Kindly note that we store insulin and other life saving drugs which requires cool environment for storing and if the fridge is not working it would put us into severe hardships. I have told repeatedly about this and Whirlpool is least bothered. 6.
Just now called your office and your receptionist told that their technician will call immediately but no body is bothered to call and attend to our problems. My repeated calls is being answered by this lady and she is always telling that her technician will call. This drama is going on now. Now I would request you to take up with your management and attend to the problem without any further delay.

Kitchen remolded 1st dishwasher last 7 years broke repair man charge $100.00 to just diagnose problem. Will cost more to fix then buy new one. Stove broke after 6.9 years. electronic Pad lights fade after .5 hr. Again service $100.00 said control pad is gone. We were sure there was more of a problem with Door not closing. Seconded dishwasher broke after 2.3 years called a different service. $130. to diagnose. main control board gone and water switch. At least he knew what is wrong with stove. Is door near hinges wont allow door to close and heat hits control pad. I guess that's why Americans buy foreign. Americans cant build an appliance that last at least 10 years or more. I will never buy American made again its just junk. I am finding Germans build better appliances.

We purchased a washer #wfw9470ww1 on Jan. 4, 2011 from Burns Sevice Center in Clinton, SC. On Sep. 20, 2011 we had Burn's work on the drum. It made a extremely loud noise while spinning. Now it is doing it again. We have an extended warranty and work needed to be done by A & E Repair. They don't want to repair it. They will only offer us $650 to replace the washer. This is twice in less than 2 years we have had trouble with this machine. In looking on the internet I can see where there have been a lot of issues with this machine.
It will cost us $1068 to replace the machine through local Lowe's or Home Depot. That's a difference ot $418. I shouldn't be out the difference for a defective product. I haven't had any luck talking with representatives from A & E or Whirlpool. Can Whirlpool do something to help offset the difference in cost of this washer since it seems to be a common problem with this model? Please help!

I have a whirlpool refrigerator that is 7 months old and freezer has quit. I have contacted whirlpool on 2 occasions and requested that they replace it under warranty after the service repair tech told me what was going to happen. My family has been without for 2 weeks now and nothing has been resolved. This has got to be the most insane way of doing business that I have heard of. They want to spend over 1000,00 dollars in repair parts plus labor and the repair tech said he couldn't guarantee that this would be a permanent fix.
We have been without for 2 weeks and don't know how much longer it will be till we are fixed. We spent over 2500.00 for this refrigerator and the action taken by Whirlpool corp. is totally unacceptable for customer service. This refrigerator should be replaced under a lemon law. I am going to contact BBB and my AG. There is no reason people should be have to deal with this kind of customer service.

I have a Whirlpool washing maching model number WTW5700XL2 that was purchased in Sept 2011. It was working fine when I moved it into storage in November 2012. I have just moved it out of storage in September 2013 and it is not starting. I contacted a service tech and he has stated I need a new motor. He also advised me to contact Whirlpool directly to see if they could help any on this repair since it was in storage for 9 months.
On my first phone call to Miranda in TN I was told that my warranty was out of date but she would place me on hold to see what she could do. I was then told about a Repair Plus 1 should could do for me. She could send a repair person out and extend my warranty for 1 year for $309.95. I had to give her a call back so she noted this on my account. After 2 more attempts to contact Whirlpool I finally reached someone in MI. I was told this was not a option.
After speaking to a Supervisor, Dana ID# 3561 in TN, I was still told this was not an option. As a customer service manager myself I find this unacceptable. My company does everything in our power to make sure our customers are happy and satisfied. If we make a offer, even in error, we stand behind that offer. If it cost our company money we still stand behind what we say. The fact that this supervisor did not attempt to offer any resolution to my problem is extremely dissapointing. Exactly what do you think customer service is? EVERY APPLIANCE I CURRENTLY OWN IS A WHIRLPOOL. If this is how I am treated as a customer I will NEVER purchase another Whirlpool appliance.

I purchased a hotwater heater about 2yrs ago and for the past 3 months one thing after the other kept going wrong. My home has been flooded 3 times by the heater. I live in a trailer so my floor boards my carpet and walls have been damaged . I couldnt find my receipt and I called Lowes and ask what I could do since I couldnt find my receipt. The first lady I talked to said there was nothing I could do so she let me talk to a really nice gentleman in that dept. He told me to call Whirlpool and that they could help. So I did and they gave me a number to give lowes and it would be replaced. Thats all well and good but what about all the damage it has done to my home. I really need some advise as to what I need to do. Thank you and Blessed Be.

Bought a side-by-side in April 2012. In first seven months have had the ice crusher motor replaced and the ice maker replaced. A third service repair on the ice maker again today. The advice from the service department; "You can purchase an extended warranty for one year for an additional $153.00." However, that does not correct the fact that I have a defect problem with this fridge. This is a $2000.00 unit. Last Whirlpool product I will buy no mater how good the deal.

Not even a year old my refreigeration stopped working. Thrice the technician have come out and could not fx it..The customer service people are so rude and doesn't even know what was said on the log and not taking step right awayand not even callling us back and let us know what to do next tem. I spoke to Karen (tennese) ID 3 84947 and her phone number is 1866 640 7146x3494 could not even talk to the technical department and get the help for replacement. I had call them several times to ask them what wourl be the next step On a quick not want to bring to your notice that when you cannot repair why don't you replace it as soon as possible call me back if you have any questions.

I purchased a Whirlpool Cabrio washer and dryer about 2 years ago (top loading washer). I have 2 main complaints. 1. You cannot keep water in the washer for a prolonged period of time and 2. anything large ends up in a ball making the machine off balance.
Shortly after getting my washer, I had a white tablecloth with red wine stains. I put it in the washer to "soak" and realized the "soak" cycle was a few minutes. I called Whirlpool customer service and asked "How do I really soak something in this washer?" After a few minutes on hold, the reply was, "You can't." So, now if I want to soak something I'm using a bucket of water, hauling it to the washer and then carrying on. I never would have purchased this washer if I had known this one fact. I never even thought to ask the salesman if water would stay in the washer if you wanted.
2. Even washing a load of king sized sheets makes this machine off balance. What prompted me to write this complaint today is the difficulty I have had trying to wash a king size coverlet. It's not THAT heavy (single thickness). Because of my past experience cited above, I used the bathtub to work on a stain, then hauled it to the washer where it has gone off balance 3 times. Now I have put it in a big bucket to take to the laundromat.
Before I purchased this washer and dryer pair I did a lot of research. I decided that I wouldn't get a front loader because of the creeping factor and chose this model instead. I guess the big reason for my irritation is that when you buy a major appliance, you live with what you like and don't like for a long time. I never had any trouble washing sheets, etc. using the "old" technology (center agitator) and I really liked my previous Whirlpool washer that lasted 15 years. I hope that you rethink this new technology. I am getting ready to buy a new washer and dryer for a 2nd home and I will not even think about getting this type of washer again.
Thank you for letting me reduce my irritation by sending in this complaint, Gail Gamble

I would like to let you know how disappointed I am in my washing machine. I bought in may 2012 and since then I have had 2 calls to say my machine is not working. They came out twice, then they decided to put a new motor and belt in and all was good. Know I am having the same trouble with it making large clonking noises again and know I'm waiting for it to break down again any time soon. I would like a refund on this machine or it replaced all together because I'm a little fed up with it breaking down all the time. If nothing is done I will be taking this complaint further.

I will never buy a Whirlpool product again. I purchased a bottom freezer/french door refrigerator less than 3 years ago. It started leaking a small amount of water several months ago and at first I thought my daughter was occasionally dropping an ice cube. Then I noticed there was a sheet of ice at the bottom of the freezer. I called Whirlpool and the customer service person said to "turn down my freezer control - it may be set too cold."
I searched the internet and found many people experiencing the same problem and the reason for that appears to be a plugged up hose that needs to be cleaned out. I never had to do that with any self-defrosting refrigerator before. Appliance World, where I bought the refrigerator, went out of business so my extended warranty that I paid for with them means nothing to Whirlpool. This appears to be a chronic problem and Whirlpool, in my opinion, should fix it for free. I plan on writing the CEO of Whirlpool a letter - not that it will do any good. There is a "do it yourself" solution on the internet. That's how common this problem is.

whirlpool microwave was purchased as a gift in 02/2011.it quit heating on 12/04 2012. i e mailed whirlpool and they said they will send a repair man. i will have to pay because anextended warrenty was not purchased .i cant believe it wont work for several years i guess they make lousy products .they force you to buy an extended warrenty. we have bought several products made by whirlpool.refrigerator [roper] kitchen aid dishwasher,whirlpool washer.we probably not buy anymore whirlpool products.thank you joan kane.

On Monday February 18, 2013 a new Whirlpool waser/dryer ws delivered to my home. On the very FIRST cycle of the machine, a huge flood occurred on the floor. My flooring is ruined. On Wednesday February 20, I noticed that the machine is starting on its own WITH THE DOOR IN THE OPEN POSITION. This is a SAFETY AND FIRE HAZARD. It is now Thursday February 21, 2013 and I have yet to see a Whirlpool service person. All I get on the phone is : "I am sorry for the inconvenience. Stop apologizing and remove this piece of junk.

i bought a whirlpool stove and havent had it very long less then a year i have called out repair for the stove and the repair said it was normal. i want something done about my stove what is happening is it burn my cornbread and i make galic bread and it burned it also.
it get way to hot inside and out side and someone is going to get burnned on it and then youll have a real problem. im a 74 year old women and i think this is danagers. someone from your company need to result this problem. or this will be the last whirlpool i ever bye. please contact me about this problem before this stove burn down my house.

I recently had to replace my microwave wall oven combo of 17 years when the microwave would no longer work. I went with another Whirlpool. I love the microwave but the oven unit whistles the whole time it is on so loudly that it is very disturbing. It also still gives off a strange smell even though I have used it at least 20 times. My kitchen is part of the great room and this new unit disturbs everyone in the room which is the center of all my entertaining. What can be done to fix this problem?

My name is Mike Olson. My 80 year old mother-in-law purchased a Whirlpool washer and dryer from Lowes on 2-2-13. She had them installed on 2-4-13. The "check vent" light on the dryer does not go off. She has had three diferant installers come out fom Lowes to see if they could fix it. They could not. She hired a contractor to come out and completely blow out the entire vent system and then to re-install the dryer. The light still stays on.
My mother-in-law has called Whirlpool on numerous occasions and gets no help. This is my official written complaint to document that I have gone through the right channels to start this process. I assure you that I will not stop complaining until this has been resolved. She explained to me that the salesman was so kind and helpfull and couldnt understand why he pretended not to even know her when she came in to describe the problem. Just take her money and push her aside. We trully do live in sad days. I expect a timely response to this complaint. If not I will phone call to the top.

DEAR SIR.
This is magesh from chennai. iam staying near to your whirlpool godown (Ramapuram) and iam using whirlpool washingmachine. I went to bought your product scalegon and whirlpool washing soap liquid. But they told there is no direct sales after that they told you meet karthik. After that i orderedyour product. Invoice amount rs.1100 but they are demanding rs.1600. As a customer why should i have to get lose my money. Some of ethics is going there. I fell very bad to be your customer.

We bought our Whirlpool electric oven in June of 2011. Eighteen months later, the oven and broiler do not function. We had a repairman come today and the electronic control board is shot. The price to repair it-$349.00. The repairman will have the part tomorrow. We are having it fixed. Our oven cost $599.00. This is just not right. It shows a very faulty product. I hope someone reads this and cares enough to contact me.

Broken icemaker, purchased 7-26-12, delivered 8-6-12, broke 8-2-13 Manufacturer will not cover even though complaints are posted about the design of this product. Complaining about length time waiting on repair service under extended warranty. Over two weeks waiting for repair person. Complaining about poor design, and lack of manufacturer coverage of product from delivery date by manufacturer. Whirlpool quotes policy which is a smoke screen for poor product design.
Lowe's needs to quit selling Whirlpool or hire more service workers to repair problems. Repair people say that line is run in door, which is several degrees warmer than unit, and causes the crushed ice to malfunction and break ice unit. Water drips and ice jams. Was told in phone call that no history of problems. Whirlpool must not read complaint boards. My identical problem is described on site. Lowe's, please complain to Whirlpool about this product as they are not listening to me. One of you need to replace my refrigerator.

The Whirlpool Cabrio is a fraud. These things are nothing but a pain in the rear end, the cloths do the following while TRYING to wash,,horribly wrinkle, tie themselves in knots, get off balance and shut the washer down, and sometimes don't even get everything WET no less clean. We HATE this thing its like a DEMON!!! I can't believe that Consumer Reports say it's a top of the line washer, they have never used one I guess, they are truly LIEING about this thing, or they are being paid to say " It's a great washer".
I purchased a Whirlpool Washer 9/06/11. In addition I purchased new Washer Fill Hoses and 10 year washer Component . Needless to say, I am very unhappy with the washing machine. It does not do a good job of cleaning the clothes and the water barely covers the clothes. It takes a long time to complete a load of clothes on Regular wash. Is there something wrong with this machine or is it supposed to work this way? I thought Whirlpool had a better history of good products. This is not a good product.. If there is something I can do to make it more efficient, please contact me
I want a different washer,but nobody seems to be listning. Whirlpool should RECALL ALL these pieces of junk and replace them, and make NO more of them!! WE HATE this thing!!

On 11-28-12, I had contacted Whirlpool customer service to have an issue resolved that affects my Cabrio 5.2CF wash machine, model# WTW7600XW2/ serial# C11370579. I was told by a customer represenitive AND supervisor in customer service that the washer was out of warranty and there would be nothing they would be able to do to assist in resolution of this problem. The tub seal failed, causing the main bearing to fail.
Apparently to fix this issue, the entire outter tub needs to be relaced as Whirlpool doesn't sell this assembly in seperate. The cost for this repair without labor is going to be in excess of $300. I purchased this washer AND drier on 9-2-11 and as of todays date, has been out of warranty for 1.5 months. I paid $999.95 for this washer, now I am faced with bills of in excess of $300 to fix a problem this washer has been notorious for failing. To keep a Whirlpool customer, I certainly hope this matter would be covered by a warranty consideration (either parts/ replacement washer).
As a corporation as big as Whirlpool is, you'd think they would stand behind their product, especially 1.5 months after the warranty had expired just to keep customers.

I purchased a Whirlpool Kitchen dishwasher on 2 Oct 2011 which has never worked for more than two weeks. After many attempts to have the product repaired using our warranty service, it was decided that product would be replaced by you in Dec. We were contacted by Nichole the week before Christmas who told us the product would be ordered immediately and shipped to San Antonio for installation. At that time she told us the delivery should be arrive within 10-12 business days for installation.
Since then we have followup with Nichole, her "supervisor" Jake and Rhonda as to the status of our dishwasher, all we get is that Optima has received the dishwasher and should be contacting you immediately, which has not happened. When we call Optima, they tell us that nothing has even been shipped to them related to our case. Quite frankly I'm not sure why your customer care personnel are so reluctant to help us resolve this matter. At this point I feel as if they are lying to me when I call just to get me off the phone. I bought product because I believed it was the best, guess I was wrong. I expected more from a company of your stature. so, that said, I expect someone from Whirlpool contact me immediately who can resolve this issue today.
I purchased a whirlpool washing machine in October of 2010 and in December 2011 it started not washing. TICK ME OFF.. I suggest that whirlpool needs to work out the kinks in new items before selling them to the public.. We did not purchase the extended waranty so we were either out 380 bucks to have it fixed or have to buy a new washer. the washer we had before this lasted 16 years , wow thats awesome,!!!Having to buy another one 1 year later wouldnt that make you mad??? YEP. I wont be buying a whirlpool next go around.

This complaint should be sent to Whirlpool corporate office, Mr. Jeff M. Fettig Whirlpool Headquarters 2000 N. M-63. Dear Mr. fettig, I purchased a Whirlpool front load Washer from Lowes in Waynesville, Missouri on December 2011. It functioned well until about three months later, when my family clothes started being torn and burnt by this machine. Not realizing what was going on we continued to use the machine, until I realized the machine had torn blankets, jeans, shirts, underclothing and the like.
I called for the machine to be serviced and being that the machine was less than a year old it was serviced twice before its 1 year mark, for the same reasons of ripping and burning my families clothing. Being totally dissatisfied with this product, I was just going to purchase another one, but why should I when I truly believe this whirlpool washer was faulty from the beginning. Keeping the washer was a big mistake on my part, because shortly after 1 year the machine began to rip and burn our clothes again.
It took once again for me to be home all day, after a weeks wait for the repair man to show, then another ten days prior to that for the part to come. Between the process of waiting for the repair man and the machine tearing up my family clothes I am in need of a machine that is worth what I have paid. Once again the machine is tearing up our clothes and it was supposedly repaired again in March 2013. I am completely dis-satisfied with this whirlpool front load washer machine.
After calling the Whirlpool customer support line, I was totally dis-satisfied with the response that now that the machine is over a year old the warrant division needs to handle the repair and they will not cover the cost of the torn un-useable clothes or replace my machine with one that works properly. I feel I have gotten the run around. Who wants to take the risk of placing their clothes into a machine that may just rip or burn them to pieces? I would make me happy, if whirlpool gives me an allowance to replaced my clothes any amount is better than nothing. Also, I would like the old washer to be replaced with a new one that has been proven to work correctly.

We purchased a Whirlpool microwave with a fan for over the stove. The door cracked on the bottom. We order another one and that one has broken in the same place IDENTICAL to the previous crack. The right side of the microwave, where the function buttons are, is so loose that is also falling off. I will NEVER purchase anything from Whirlpool again. I have told this to my friends and posted it on my FaceBook page. At the store told a lady who was getting ready to purchase a Whirlpool microwave heard my story and didn't buy it. I am 61 years old and I am the sort of customer who really makes a company, the 'Bread & Butter' so to say as I have been a repeat customer but NO MORE! Whirlpool will NEVER get another cent of mine if I can help it.

dear whirlpool: super disappointed with this whirlpool microwave we purchased- bought this in july2011 from ikea -burlington-renovated our kitchen and in the kitchen we had an undermount microwave installed - over the year - it sparked in aug 2012-thought ok maybe it was something we used - (it wasnt ) then did it again in october 2012( THANKSGIVING) SAME THING but on dec62012 this microwave really sparked,and popped and blue flames shot out .
there was at least 5 people in my kitchen when this happened-anyways i made the phone call to your whirlpool center - numerous times - first call- dec6/12 - finally someone came out jan10/12 - technician checked it - microwaved something for 1 min and left- THE BOTTOM LINE IS THAT EVEN THOU HE SAID IT WAS FINE - WE SAW WHAT WE SAW- 3 DIFFERENT TIMES- I AM NOT GOING TO USE THIS MICROWAVE BECAUSE IT IS NOT SAFE- YOUR COMPANY SAID TOO BAD -WILL NOT REPLACE IT-
i will never purchase another whirlpool product again - of any nature - dont feel safe using !!!

I am extremely upset that my Whirlpool Model: ED5FHFHEXTB00 that I purchased four years ago through HHGregg is already broken! I spent approximately $1400 on this refrigerator and it now needs a new condenser! The cost is no longer worth it! The crisper drawers inside cracked and broke about two years ago, the ice maker continuously jams and now, the condenser? I am extremely dissatisfied with the quality of this product and will not be repurchasing a Whirlpool appliance in the future. Each person I have spoken with, both at HHGregg and at Whirlpool have been less-than-helpful and completely uncaring! I was under the impression that your company possessed a higher quality product and better customer service. I am completely disappointed!

with reference to previous complaint dt-20/04/2013 No-MB0413012199, the compalint was attended and the freeze bulb was replaced on next day the same bulb was also not lighting and from the switch of bulb the red ant was comming, the same again was complaint to Whirlpool service centre on29/04/2013 and they gave me SR Number : MB413016563 but yet now the complaint has not been attended, the freeze is working with problem no light in freeze and ant's comming from the knob or switch of the bulb, kindly solve the problem.

I thought that whirpool made good dependable products, however I stand to be corrected for this type of thinking. I do believe that at one time in America Whirpool was a good product,but in modern times quality companies are being bought out by companies that produce a cheap product under the well known name of quality. Don't trust the well known names any longer. I remember, and this dates me, when a brand name appliance would last 20 years, had few service calls, and the product required no extended warranty. My daughter and her husband bought a Whirpool refrigerator from Lowes in may 2010, they did not buy the extended warranty, The refridgerator quit working on September 29, 2011.
Whirpool listened to my complaints in a polite manner, but more or less said that is the way products are made today, your daughter should have purchased the extended warranty. I feel that it is a shame that major companies have no pride of craftsmanship in a product,that products are made to be disposable,but as consumers we are also to blame because we tolerate low standards and continue to consume. My daughter had to buy a new refridgerator, whirpool's brand only lasted 15 months, but I guarantee that they did not buy the Whirpool brand. My anology of Whirpool is this, one can shear a sheep many times, but you can only skin a sheep once! I will never buy a Whirpool product again.

Have Amana washer that's leaking oil from the transmission. Product 4 years old. This is unusual problem. Want transmission replaced. Would cost me $375 to repairl; paid $429 for washer. They want money to answer me or give me any help.

I thought we purchased a very nice set of washer and dryer 4 1/2 years ago we paid 2, 800.00 they told us at best buy it was the top of the line
(Cabrio model wtw6600sw1) what a piece of garbage that turned out to be. The washer started making a very loud noise upon spinning it sounded like a plane taking off since we are no longer in warranty we called a repair company to get a diagnostic that cost us$100.00 we found out that the bearing went out on the washer. It would cost $ over 800.00 to fix since you have to lift everything out of the washer. We called whirlpool and found out that they were rude and no help they don't stand behind their products. I had my old may tag for 26 years and it was still going when we sold it. I plan on filing a complain daily for the big $$$$$$$ I spend on a pice of garbage washer, I'm sure the dryer will go out soon.

When the fridge part of my Amana Refrigerator was not cooling properly I phoned W3 Solutions on Sept 26, 2011, and was given the Extended Warranty Order number. The freezer was working fine at this time. A week later a technician came and told me he needed to order parts. On Nov 7, 2011 a technician came and told me that he replaced the compressor and relay and that the fridge would work fine for many years to come. On Nov 8, 2011, I awoke to find my fridge and freezer not working at all and all the food in the freezer melted. I phoned the technician all day and left messages, on his answering machine, but no reply.
On Nov 9, 2011 at 10am, I phoned W3 solutions at 1-866-913-1350 and let them know what was happening, He issued a new work order and told me it would be a number of days before anyone got back to me. I lost around $200 worth of food and phoned Trail Appliance to complain and try to recover the cost of the food I lost. They told me they could not cover the food cost. I am now without a fridge and not scheduled for an appointment with a technician until Nov 16, 2011. This is unacceptable and I am not happy with the Whirlpool contract service.

My refrigerator is only 15 months old and had a ice cube maker leak. The part will cost $100-$!50 plus service. (water valve and water line.) I am not happy and will probably think twice before I would purchase another whirlpool product.

Vaughn L Grasso
from Orlando, FL
My wife chose all Whirlpool appliances for our custom built home 16 years ago. We have been quite satisfied until we had to replace the refrigerator with a newer version of the original one which is now a model ED5LHAXWTOO. The problems with the newer version are the redesign of the ice maker which freezes up about every three days and the degrading of the draw tracks which make the draws difficult to slide in and out. You have degraded this product from being of good quality to a high maintenance piece of junk causing great grief and stress to my wife and myself. Why take a user friendly design and change it? We are very disappointed with your modern engineering and cheapening of this product and, if it is an example of what we will experience when necessary to replace our other Whirlpool appliances, we will not purchase Whirlpool.

Rebecca Z
from Chicago, IL
I do not have the time to explain what has been going on with this awful company the past 4 months. In short, we were sold a broken machine. We have been sent repairman after repairman. Each one does a temporary fix, allowing us to get in 1-2 loads, and then the machine breaks down. On Friday, 3 days ago, I spoke with a supervisor, Michael. I requested the machine be completely replaced because clearly the machine is irreparable and the last few repairmen told us not to call them back. Michael informed me that the warranty DOES NOT cover replacement, it SOLELY includes repairs. Just to be clear, I asked if that means we will never be receiving a working machine and was told "we will send another repairman." They do NOT stand behind their motto "Every Day, Care." Oh, and best part of all, after I posted this message on their Facebook wall, they BLOCKED me from posting on their page! That just makes me believe they know they are wrong and want to get out to the warranty. The next step is contacting a lawyer.

Linda Disalvatore
from Sackets Harbor, NY
We purchased a Whirlpool electric range Model GFE461LVQ60 in May of 2012. We had purchased a 2nd home and were having it renovated in anticipation of selling our 1st home. We did sell the 1st home in Oct. 2013 and moved Oct. 20th, 2013. Two days later I had extensive surgery that left my leg in a cast for 6 months. Needless to say, I didn't do much cooking. Fast forward to December 25, 2014 (Christmas morning with seven guests arriving in five hours), I turned on the oven at 8:00 am to cook a turkey, the oven began to heat up and then quit. When the repairman came out a few days later he said that the control board was shot and it would be approximately $400.00 to replace it, (two weeks to get the part) about the same as a new range. We try to purchase American made product's, so far, two out of the five products we purchased that were made by your company have had problems within a year's time. We have had to purchase a brand new range as a result of the poor workmanship and even worse quality control. We feel that at a minimum, you should reimburse partial payment of either the new or old range. Your product should last more than the year we were able to utilize it.

Tried our brand new range 3/22/14. Turned the oven on at 350 for 30 minutes. Waited for the "new smell" to burn off. Then set the temp at 375 and put in a frozen lasagna dinner. 25 minutes later the inside oven door window exploded into the oven. Found out the outer window usually explodes.
Received our 2nd new range today, 3/25/14. Very concerned about this, apparently common, problem. Would like to know why this happens and why there are no product warnings, and why nothing is being done to change it.

After 7 engineer visits to fix the Control Panel on my cooker, I finally gave up. The last visit, the engineer got the oven to pre-heat, to which, we both thought it was finally working. It wasn't. After pre-heating, the oven cooked for 30 minutes then stopped. I had to re-set the oven and stay within hearing distance to keep re-setting it. The insurance I had said they would replace if couldn't fix it, the engineer kept saying it could be fixed when I know it couldn't, because each time the engineer left, the cooker started playing up again. Seven visits was a complete joke. I have today cancelled the policy and would not purchase a Domestic and General policy with Whirlpool again because of their very poor failure satisfy the customer.

I have an energy efficient washer and the solid black laundry always requires two rinses. I have reduced the detergent to the point of using hardly any. I use the detergent that is made for the washer. The machine is not overloaded nor underloaded. I have done laundry for 50 years with various types of machines and this is the worst machine I have ever had. It is also the most expensive. My husband thought that I surely was not using the machine correctly since we always thought highly of the Whirlpool brand. So, he did the laundry and the same thing happened. Please respond with a remedy.

I purchased a Whirlpool front loader Duet washer and dryer at Sears around 10/2011. My Dryer model # WED94HEXW starting making a loud thumping noise yesterday and not taken out the extended warranty I called a repuable repair company that contracts with Whirlpools warranty Dept and is Whirlpool certified. The repair man was shocked to have to tell me that after 17 years of servicing Whirpool Dryers he had never seen a dryer of any brand with a seperating tub starting to slowly crack down the middle along with both felt tubs also needing to be replaced. He stated that it's just impossible 13 months old it had to be a factory defect. Not to mention the dryer is in perfect condition and is only used maybe 2 x per week. The cost of the repair is almost the same as buying a new dryer. I called Whirpool and got no customer support. I would have no problem had the repair been something standard. The customer serives manager at Whirlpool even told me he had only heard of one other case like mine but could not do anything to help me.
I can not afford to buy another dryer is there any other help I can seek out. I will never buy another item from Sears . Had Sears appliance department even made an effort to help me purchase the set let alone the warranty I would not be up against a wall. I would call Whirlpools CEO if I could locate
his number.Do I have any legal leg to stand on.

I am D.Arockiadass (Regd mobile no:9962673873)from chennai who is an unfortunate customer of Whirlpool washing machine. I have purchased a whirlpool washing machine from NEXT showroom, MTH road, Ambatur, Chennai on 30.10.2012 and at the time of purchase I was promised that I will recieve a scratch card offer from whirlpool with in 10 days which carries a minimum gift of a Iron box or maximum up to Rs. 2,50,000 /- worth gifts. Now it is already 2 months has gone from the billing date but still I am getting the reply that the dealer (i.e. NEXT) has not received the scratch card or gift items from whirlpool. Is it a real offer or a fraud offer from the product manufacturer and the selling dealer.

We bought a Whirlpool side by side refrigerator to the tune of $1200. We were offered an extended warranty but declined to pay the additional $400. 15 months later it won't keep anything frozen and the refrigerator section is barely cool. We called our local repairman. The first thing he asked after his inspection was if we bought the extended warranty. He went on to say he has had many calls on less than 2 year old Whirlpool refrigerators and they stopped warranty on the "sealed system " at 12 months a few years back. Sealed systems used to extend to 5 years but not any more. It's going to be between $500 and $700 to repair. We called whirlpool and they claim no issues with their units and basically said we were stupid for not buying the extended warranty and refuse any coverage even though this is only 2 months past warranty and basically the refrigerator is junk. Why shouldn't a refrigerator last longer than 14 months and if properly built why should I feel the need to buy their over priced extended warranty? In talking with friends since we have found many people who have had the same experience with their Whirlpool refrigerators.

This is regarding a complaint againist a service engineer Kiran who works at sahakarnagar and reports to suneel (9243578060). Last month my wahing machine board crashed and I called up Kiran as he told me he will service and as its borad he willl replace the changed one once it gets damaged in future. I used to conatct customer care, as he promised and he serviced prioror to this case as well I trusted him and he replaced the board with a cost of 3300 + 280 of his service charege.. Now once again the board crashed and this Mr Kiran is not answetring the call, I called to customer care that time I noticed he dint updated previous service details.
Now again I don't want to shell the money, I need some body to resond on this and I hope I will get board replaced. Whirlpool will loose the brand name and customer satisfication if he continues in this.

I bought a Whirlpool washing machine from Comet in March this year. It has developed a problem which can only be describes as the noise of a cement mixer full of bricks. Only when I rang Whirlpool to get it looked at, I found out that Whirlpool had sold the repair agreement to Comet. They were supposed to be repairing it this morning, but rang to say their engineer had gone sick and next week was the only earliest repair day. It is important to know that when buying anything big who will repair it if it goes wrong. Who knows how many sub contractors could get in the chain. Whirlpool should never have been allowed to sell service contracts like this. BEWARE

On May 11, 2010, I purchased a Maytag washing machine from Lowe's On June 22, 2011, the machine wouldn't empty out on the rinse cycle. Lowe's was called, as the machine was only one month out of warranty. They dispatched Appliance Plus for a service call which would be $80.00 just to diagnose the problem. Turns out the machine needs three parts; a Timer, an ATC switch and a Rinse switch. All totaled, this will add up to over $300.00, plus the $80.00 for the service call.
Appliance Plus tried to contact Whirlpool to see if Whirlpool would at least pay for parts, being it was only one month out of warranty. The answer took 5 days and the request was denied.
I was told I should contact Lowe's Service Advantage and maybe they could contact Whirlpool for a special consideration, again, being it was only one month out of warranty. I made the call and they said to give them two business days turn around for an answer. On June 30th, Lowe's said Whirlpool was looking for the serial number and I provided it. They said give them another 2 business days turnaround. On July 3rd, I again called Lowe's and they informed me that they still hadn't heard from Whirlpool. Finally, on July 7th, I received a call from Lowe's saying Whirlpool denied the request.
I have to tell you how extremely disappointed I was, as this machine is only 13 months old. As consumers, we invest our hard earned money in name brands that we trust and expect that they will last us for years. THIS, is unacceptable and the unprofessional way it was treated is deplorable. Now, I am in the market for a new washer and I can assure you, that not only will I not purchase another Whirlpool/Maytag product; I will spread the word that your company is worthless.

Buying the extended warranty from Home Depot on my Amana (Whirlpool) washing machine was a complete waste of money. I put in my first service call, got an appointment for TWO WEEKS later (imagine 2 weeks worth of laundry piling up) on a Saturday between 8am and noon. Needless to say, I waited until 1:30pm and NO ONE showed up. I called the company and they said they have no way of contacting the technicians and that "if I had nothing to do, I could maybe wait longer". The following Monday I was called by Whirlpool to make sure someone really didn't show up.
I confirmed and THEN they told me (for the first time) that their technicians don't even work on Saturdays so they had no idea how I got that appointment in the first place! They couldn't do anything but book me a weekday appointment TWO WEEKS from now, (which will be almost 5 weeks since I called them in the first place). So now, I have to take a half day off of work, use vacation time, and pray that someone shows up. They did absolutely NOTHING for me except tell me (in tandem, on a conference call with Whirlpool and some other person) that they couldn't narrow down my 4 hour window and I should be grateful as some companies don't give such narrow windows and I could be waiting all day.
I'd rather have saved the money I paid for the extended warranty and called a private company to repair my machine. At least they would have respect for a paying customer with no wash machine for over a month.

I've taken an extended warranty from Whirlpool for my washing machine. I have extended my warranty and I got 1'st service request registered on a long time ago the people said they will send their engineer in 24 hours. nobody came till late in the month, then i phoned whirlpool again to ask for service, they again said today our engineer will visit at your place. Nobody came to check it out. Since November, I am calling them twice a day they are answering the same. Now I am really feeling very frustrated. Can something be done against whirlpool or who ever is responsible for this put off action. I want some suggestions please, best regards.

Shirley bumpus
from Kalamazoo, MI
I had a previous whirlpool water heater a 12 year module that didn't last 6 years. It was replaced with another whirlpool water heater in August that has a deal defect. Given the will give me another but will not pay for it be better uninstalled. Why am I being penalized for you detect. I have to drain it after wk so no hot water the next day take a half day off work to wait for a plumber then pay to have it taken out and delivered back to Lowe's. That is not fair. You used to be a name i could trust, but that is not honorable practice. It's not my fault but I'm being punished.

Swenseth
from Devils Lake, ND
My parents purchased the set of SideKicks Freezer/Refrigerator during a remodel of their kitchen in January 2015, by July 2015, the rear of the unit froze up and quit working. When my parents called the store where the unit was purchased, they suggested that my mother defrost the coils with a hair dryer. Since the July 2015, the same freeze up issue has occurred every one to two months. As of November 2016, the "defrost with a hair dryer" trick no longer works. The unit does not cool and a recent online search of reviews for Whirlpool SideKicks indicates this has been a common problem and may be the result of a Freon leak in the unit.

Melanie Lee
from Kirkland, WA
I purchased a Whirlpool Dryer under a year ago. The inside of the drum is peeling and they are trying to disclaim responsibility by saying it can be caused by zips, buttons etc. I have never heard such nonsense. I have heard of dryer drums showing gradual wear in areas from years of drying and high heat. Unfortunately now that they are producing a clearly substandard, cheap, flimsy product, they choose to point the finger at the consumer. They are saying it isn't covered under 'function failure'. They have failed miserably.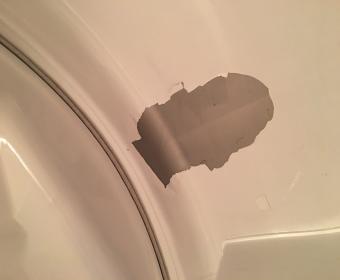 I have had Whirlpool appliances my entire adult life. On September 26, 2016, my Cabrio washing machine that was 8 years old stopped spinning. I contacted Whirlpool.com for repair. I bought an extended service contract for a full year that would cover the washing machine. I was scheduled for a technician to come to my house. He arrived on September 28, 2016 and informed me it would take over $800.00 to repair the washer and they recommended not repairing it.
But, the extended coverage warranty would call me with a definite decision and explain my options. On October 3, 2016, I received a call and was told that I would receive a full refund for the cost I had paid for the warranty, $352.83. I had paid for the contract with a Visa thinking when there's a refund, it typically will take up to 14 days. On October 26, 2016, I called whirlpool.com and asked why my Visa had not been refunded, I was told it takes a full 30 days and that on November 3, 2016, I should receive the refund and if not, to contact them again. On November 4, 2016, I called again because there was not a refund on my account.
Customer service told me they "processed" a refund on November 3, 2016 and it would not be applied to my Visa until November 10,2016. Once more, I was directed to call back on that date if I haven't received the refund. When I asked for their physical address, i was initially told that she didn't know and put my call on hold once more. When she came back to the phone, she gave me a physical address and asked why did I want it. I told her I intend to write a letter of complaint regarding all of this.
I had to ask for my certificate number because I never received any information regarding this so called warranty via email nor via USPS as they had initially told me. This place is a total rip off and I have a feeling there will never be a refund. I question now if the service technician even knew what he was talking about.

Barbara Span
from Joliet, IL
I have a 6 year old Kitchen aid refrigerator that needed some new parts. However three (3) times now the wrong parts have been sent out. Twice the repair man came out to my home got everything set up, had me remove 2 shelves of food and the part was wrong. The third time, at my suggestion, he called first to tell me the part was once again wrong. I have tried, several times, to talk to someone and get some answers and I am sent from one person to another.I have talked to a Whirlpool Executive, someone at AIG, and Diamond Factory. This has been going on for a month(30 days). The last person I spoke with told me the problem is being researched and she had no idea when my refrigerator will be repaired.In the mean time, I have thrown out spoiled food, and am totally exhausted and frustrated.

Jennifer Backhaus
from St Louis, MO
I bought a Whirlpool Duet 2 years ago and It was fixed once a year ago and is broke down again. This time a need a part that is on backorder and they cannot tell me how long it will be on backorder. Am suppose to be without a washer until your company decides to get the parts made? I have never seen such bad customer service in my whole life. The part I need is W10604640 for model number WFW948EXR2. At this point I will never buy a whirlpool appliance again. My house if full of all whirlpool what a terrible decision I made.

leamon covington
from Hot Springs Village, AR

Barbara Feldman
from Boynton Beach, FL
I purchased five whirlpool appliances last year and have had nothing but trouble with 4 of the 5 appliances. The oven was replaced within 3 months, the dishwasher door has broke twice and now the four door refrigerator, which has been repaired three times now, has broken down once again, and the service department here in Florida doesn't feel that while the freezer is not working right, it's not any kind of emergency. Do not ever buy a whirlpool appliance again, they are horrible.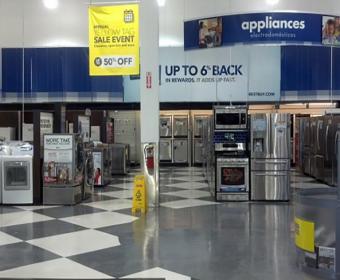 Diannia Rojas
from Albuquerque, NM
Bought my stove in 2009 and have had the same problem after about a year or so. When the oven is on you cannot move the knobs or turn them off or turn them down. Since I cook in the oven and on top of the stove often this presents a problem. I have replaced one knob at a cost of $200.00 as while trying to turn off the knob I broke it. I cannot afford to replace the stove. Just have to leave burner on and wait for the oven to cool down. This happens sometimes and there's no way to predict when it's going to happen. It just happened yesterday and I am still a little upset. Cannot see myself buying any more of an your products. Thanks for reading this.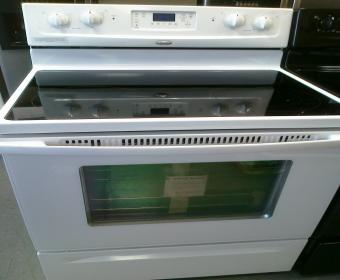 Jean
from League City, TX
I ordered a Whirlpool wall oven from abt.com on 9/5/16, and it was delivered quickly on 9/9/16. We removed my old oven the morning of the delivery in anticipation of installing the new one that afternoon. As we read the installation instructions, we got to Page 6 "Prepare Built-In Oven" and Item #6 which states: "Verify foam strip is attached to the back of the control panel as shown in the following picture below. If the foam strip is not present, please reference the 'Assistance or Service' section of the Use and Care Guide or contact the dealer from whom you purchased your built-in oven to order Part Number W10489273." Well, there was no foam strip on the back of the control panel, nor was there a Assistance or Service section in User Instructions.
The only phone number in the User Instructions was listed under Accessories, where you can order stainless steel cleaner or a broiler pan. But, I called it anyway. After waiting on the phone for a while, I decided to try calling abt.com instead to see if they could send me the part I needed, since installation instruction #6 said "or contact the dealer from whom you purchased your built-in oven". But of course, they didn't have it. Abt did give me a better phone number for Whirlpool.
I called and finally got through to inquire why I did not have a foam strip on the back of my control panel, and if I really needed it before installing my oven. Yes, I needed it, but the Customer Service rep could not explain why I didn't have it. She said she would have the part shipped to me via FedEx Ground, and that it would take 7-10 business days. When I said that 7-10 business days was totally unacceptable and I wanted it shipped overnight, I was told that they could not do that.
So now I have been without an oven for a full week, so I decided to call Whirlpool again this morning to check on my part and get a FedEx Tracking number. Customer Service reiterated that it would take 7-10 business days to receive it, but was able to get me the tracking number. When I went online to track it, I found that the part that I had ordered on Friday 9/9/16 was not shipped until Thursday 9/15/16. It is scheduled to be delivered on Tuesday 9/20/16. So it took Whirlpool 4 business days to even ship my part, and it will take FedEx 3 business days to deliver it to me. But when you think about it, the worst part is they must know that the foam strip is missing from a significant number of their ovens, or instruction #6 wouldn't be printed in the installation manual.
I have been a loyal Whirlpool customer since 1974 when I purchased my first Whirlpool appliance, but have never been so disappointed with any appliance manufacturer at the sloppy and incompetent way they have handled my problem. I will be looking at a different brand when replacing my next major appliance.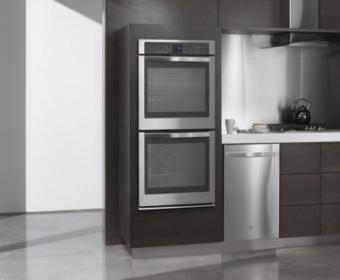 Holly Seale
from Quispamsis, NB
I purchased an oven with Serial Number R34912593 on November 29, 2013. When this appliance arrived at my home the back was damaged. When I called to have this item replaced as it was still new and not been used I was advised that a repairman would have to look at it first. The repair man came and replaced the whole back of the stove.
I have had the repairman to my home several times (3) since then as the handle on the oven door comes off without warning, making it impossible to use the oven. I enclose pictures. I called at approximately 3 p.m.on Friday August 26th to schedule an appointment and was advised someone would call to make this arrangement. I have yet to receive this call but expect it should come on Monday. That being said I am really tired of repairmen coming to my home and not fixing this problem.
Also the so called Aqua Lift Cleaning function doesn't exist as far as I am concerned. The water in the bottom of the oven does nothing to get rid of the dirt. The oven does not get hot enough to burn away the stains which make an oven unsightly. It has been my contention all along that the door or the stove be replaced. I will expect a reply from this e-mail within 5 business days or I will be contacting Consumer and Corporate Affairs.
Then we purchased another Maytag clothes dryer ( our first year warranty ends tomorrow the 20th.) and after nearly a year in service we concluded that the tearing and ripping of bath towels, wash cloths and assorted clothing was due to the dryer. We started watching the dryer closer and found that the dryer was indeed responsible. We went to the local Lowes store where we purchased the dryer and was told that they were not responsible for the damages; Whirlpool was. We contacted Whirlpool and they contacted a local repair service to determine what was wrong with the dryer.
During the first service call the repairman concluded that the basket and the seal on the drum were not functioning properly. He replace new ones and to no avail, the tearing and ripping continued. After the conclusion of the second service call, the repairman suggested that I contact Whirlpool. Since the warranty ends tomorrow, I decided to contact Whirlpool today. The lady I spoke with said the only thing Whirlpool could do was schedule another service call, that is unacceptable.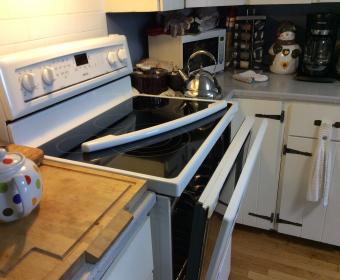 Phil Whisenant
from Birmingham, AL
Bought a Whirlpool Fridge in July of 2014. A few days after it was a year old it stopped cooling. Called for service and I was told it was out of warranty by a few days. I purchased and repair +1 contract to extend the warranty. We just came back from vacation to find our Fridge not cooling again. And again it was 8 days beyond the contract end date and I was asked if I wanted to purchase another repair +1 for $347. This was after I was on hold for 1.5 hours and was transferred around about 4 or 5 time.
Is Whirlpool not interested in keeping it's customers? This Frig is obviously a lemon. The least you could do is fix it this time at your cost. If not, this will be the last Whirlpool my family ever purchases, including my kids who are about to start purchasing appliances for themselves. Very disappointed in this Whirlpool product and the service I have received.

We bought a whirlpool dishwasher in July 2014. The heating elements failed in October 2015, just 3 months after the one year warranty. This is super disappointing. We called the custom service but they wouldn't do anything to help. We had to fix it on our own cost but this machine has been a nightmare since then. we replaced the heating element but it never was really fixed and kept bringing new problem such as mildews inside the dishwasher. Horrible and it is such a lemon. We bought a whirlpool range at the same time. The oven stopped working within a year--fortunately still within warranty.
We spent extra to get whirlpool products in our renovated kitchen because we trust its quality. But we are no longer sure about that as they kept bringing disappointment and trouble. Will shop other brands next time.

Vicki Jensen
from Idaho Falls, ID
Bought a Whirlpool washer 3-2015, am waiting for a call on a third repairman. Was getting noisy so finally replaced the drive assembly on the fourth service call,quieted down a little and was told that was all that could be done. Purchased this model because it was quiet, the washer is in my kitchen.
Did a load of laundry 8-2-2016 and it did not spin all the water out, so I'm waiting for yet another repairman, with wet clothes in the washer. Mentioned I wanted my money returned and was told since I didn't buy from Whirlpool directly I could not have a refund. I would have to have a different washer if they cannon fix the problem. I do not want another Whirlpool product, I do not trust the product, paid a lot of money for this one and have had to many problems.
As far as I am concerned Whirlpool customer service does not stand behind their products and care nothing about customer satisfaction. Would never recommend any Whirlpool product to anyone!

Beth b
from Indianapolis, IN
We remodeled our house, new kitchen, new laundry room. This included a whirlpool dishwasher, oven, washer and dryer, and fridge. The washer stinks, literally. I was told by Sears to use powder soap. No difference. We took it apart and cleaned. Better for awhile. Stinks. I can't wash rugs, it can't spin out the water. The oven's convection fan busted within the first couple of months. And now our dishwasher broke a plastic part on the pull out shelf, making it virtually useless. If I had to do it over again...1) not whirlpool. 2) make sure most of the parts are not plastic. 3) opt for top loader washer. 4) forget consumer reports and checking on Internet, really ask questions about the machines' features and weaknesses.

Susan Boothe
from Atmore, AL
We purchased a 21.9 cu ft refrigerator on 8-7-13 for our house at the beach. Model - GB2FHDXWQ04, Serial #K32108388. We also at the time of purchase bought a 4 year warranty. On Feb. 15, 2016 the refrigerator stopped cooling and we lost all the food.I believe that we had a problem with the relay switch. We had to schedule an appointment and then wait several days to have the repair done.
Our family arrived during this time for a vacation that was completely interrupted by no refrigeration available. Then on July 21, 2016 while we happened to be down at the beach house, the refrigerator stopped cooling and freezing again. We again lost the food that was in the refrigerator and were left without any refrigeration so we had to come home again. We schedule the first appointment to have it checked on July 27th at which time the repairman checked it and found that we needed two parts which could take up to 5 more days to get and then get put in the refrigerator.
This would be a total of 11 days that we will be without a refrigerator. We were scheduled to be back at the beach on July 28th for our final vacation of the summer which we have now had to cancel due to no refrigeration available. This warranty process does not seem to be efficient or timely. We should not have to wait 11 days to have our less than 3 years old refrigerator available to use. I dare say that anyone of you in the company would tolerate this type of service. We are very disappointed in the quality and the service we have received from your product.
We owned a local hardware store in our community and would only sale Whirlpool because of its quality and dependability. We seriously doubt that we can continue to recommend your product and we are very cautious about purchasing other appliances from you. We bought the refrigerator at the Lowe's in Foley, Alabama. Our complaint is that your service program is extremely flawed and is not customer friendly. It is most unacceptable that we should have to wait 11 to 12 days for repairs. It has also interrupted two vacations and caused us to have to reschedule which is not an easy task. We would appreciate your concern and your attention to this matter. We would like to speak with a representative of the company by telephone.

Lise Tremblay
from Kirkland Lake, ON
I purchased a Maytag Bravos washing machine in November 2015. The first problem was 2 months after I purchased the machine stopped working for whole day, it wouldn`t even start. So I called the store and they told me to contact Whirlpool Customer and I did, they advised me to unplug machine for few hours and retry which I did and magically it seemed to have fixed it self. Now again problem.....it started, added water then stopped, meanwhile for the last 2 days machine not working and I have soaked clothes sitting in machine.
I called customer service and was told that the Canadian Department was closed due to being Saturday and was also informed that would be closed Tuesday which is Independence Day, to which I replied that here in Canada we have Canada Day and Canadian Customer service shouldn`t be closed July 4th.......well apparently they are because our Canada Customer Service Office is not in Canada...well have to commend Whirlpool with such a reasonable and logical approach for us Canadian whom by the way at a high Canadian price, in our Canadian stores, with our Canadian money, purchase your products.....maybe you need to rethink this arrangement and supply Customer Service for your Canadian Customers.
Also, in my experience of purchasing appliances that you should not have any problems or issues with any BRAND NEW APPLIANCES, especially within a few months.....seriously there is no justification or reason for it other than your products are low quality appliances done at low standards and obviously are just as reliable as your Customer Service.....I`ve purchased in the past many Kenmore Appliances and never was there any issues while these were BRAND NEW and years (and I mean at least 5-6 years later) if there was a SMALL issue, I definitely had reliable Customer Service and technician within 24 hrs in my home servicing my issue.....Well this is the first time I purchased from Maytag and I am not impressed and even less satisfied!!!
"The serviceman sitting on the floor in your add guaranteeing your appliance and service...wonder where he is!!" Start standing behind your products, your customer service and YOUR CUSTOMERS who have given their hard earned money to get your products that you as a company through advertising.

Karin Weaver
from Newark, NJ
Purchased Whirlpool washer 02/29/16 it stopped working after 3 weeks. 2 month and 5 service calls later I still have to go to the laundromat. Customer service hard to get a hold of. It takes forever for the technician to get parts, just to find out it didn't fix the problem. Customer service does not care at all about the inconvenience this is for me. I'm working full time and have to spend long times just trying to get a hold of customer service. Be at home during the day for 3 hours plus for the technician and still take my cloth to the laundromat.

Tracey Head
from Jefferson, GA
We bought ALL new Whirlpool appliances in November 2015, Refrigerator, Stove, Dishwasher, and Microwave. After having these for a few months our refrig stopped making ice, repair guy came and found the piece that was no longer working. The very next week, my microwave started "arching" is what they said, but when I called they had me put some water in the microwave to see if there was further damage, since it didn't arch with the water they decided it didn't need to be repaired even though the arching left a black mark on the side of my microwave.
Now remember these are all BRAND NEW appliances bought from Home Depot. From the time we bought these appliances, my dishwasher has not wash my dishes very well, it leaves all this gritty stuff all over my dishes especially my glasses. So I have the repair guy come again. Now Monday of this week, I noticed that the light on the stove that tells you when you still have your stove on was staying lit up. So I turn on all the buttons and made sure they were turned off and they were. However my light still continues to stay on, another trip for the repair guy but not for a whole week.
And if all this was not bad enough, I tried to get ice this morning and the ice maker is not making ice anymore AGAIN! When we bought all new appliances, we really thought we were buying an upgrade since all the appliances were quite expensive, however not 1, not 2, not 3, BUT ALL 4 appliances have required to have the repair guy come and he will still have to come again next week to repair the refrigerator and the stove. My husband has taken off work to work with these repair guys. This is getting crazy and I am about to throw them outside!

Philip Honig
from Brighton, MA
We received a brand new two door refrigerator on April 19th at 5:30 in the evening. The refrigerator was still not working at all the morning of April 20th. We immediately contacted Whirlpool and you refused to replace this BRAND NEW REFRIGERATOR which had not even been in my home 12 hours - but wanted to FIX the compressor - which was dead. Finally Whirlpool agreed to a new refrigerator on Friday the 22nd and told me it would take up to 14 days to deliver a new one! My husband and I are octogenerians with medicine need to be refrigerated.
We then had to buy a small college type refrigerator to see us through - and this has caused such hardship because we cannot bring food of any quantity into our home. Whirlpool has handled this badly. We should not have been given any hard time and also a new refrigerator should have been delivered as soon as possible - not up to two weeks later. We still do not have any refrigerator. At the very least please see to it that our refrigerator is delivered very soon.

Jeanette bennett
from San Angelo, TX
I purchased a h2low wash system he from Lowes a few years ago. It is the worst washing machine I have ever had! It does not get clothes clean and I have to rewash clothes all the time. My husband and I are older and our clothes don't get that dirty. I also bought the dryer but it is ok. The other complaint is the clothes MUSHROOM and I know you know what I mean. I thought I would never have to buy another machine but looks like I will.

marge maciha
from Pinellas Park, FL
I have had my refrigerator for almost 5 years now and have had nothing but trouble with it Now i can't even put a filter in the fridge because there seems to be a blockage of some kind. have always had a problem putting in a new filter and now have to go without a filter because i can't get another into the slot at the bottom of the fridge even with the strong help of others. Other than that the fridge has been OK but would definitely think twice before getting another Whirlpool.

Pamela and Robert Mascaro
from Pittsburgh, PA
Bought my Whirlpool refrigerator from Lowes (not even two years old) ending up breaking down. The reason for this letter is I am very, very upset with what has happened with the parts of this refrigerator. Not even two years this frig was brand new when bought. I lost all my food when I lost the fan. I had the insurance but $150.00 does not cover half of the cost that I lost. I am appalled at how easy the parts fail after not even two years of use. This is not right. I am going to pursue this I am not going to let this happen to others. I bought this in good faith and with hard working money and I expected quality parts. If I did not have the insurance it would of cost a fortune to fix it. You people owe us big time. I would understand If it was longer being owned but not even two years that is a lemon.

Sharon McGeever
from Perrysburg, OH
Our refrigerator just stopped running. Not even 4 yrs old yet . (our 2nd one) Plus it had to be fixed after about a year. Whirlpool said they could give a discount but we had to order new fridge from Whirlpool. said would be delivered 4/5/16. That's a 2 week wait. So we haven't had a refrigerator for 2 weeks. They called last week & said the refrigerator is on back order. No delivery date. We don't have a refrigerator, I am very unsatisfied with this company & the way they handle things. I don't understand why we can't go to a store & get one with same discount!. Very poor customer service! From reading the reviews I am not alone. I only wish I read before.

Margaret A. Morris
from Philadelphia, PA
I purchased a refrigerator and dishwasher at lowes on the same date just over a year ago so just over the warranty period. The refrigerator no longer makes ice and the whirlpool repair service advised that the ice unit needs to be replaced. The dishwasher stopped draining last week and the repair service advised it was a bad control unit. The dishwasher needs to be replaced as it is not cost effective to repair. It is significant to me that both of your products have such short lives. What, if anything, is whirlpool willing to do for new? Why should I continue to purchase whirlpool products with such a poor track record?

Debbie Usie
from Houma, LA
I have a Maytag Bravos XL..had it for less than a year and it became so loud that it sounded like a freight train. It has been broken now for over a month and I get one excuse after another. They have ordered well over $700 in parts for this washer and have not repaired it yet!!! I didn't pay that much for the washer!!!! Am so disappointed in this product and all I get from customer service and supervisors is "I'm sorry".

Michael J Ramm
from Sylvania, OH
We purchased a brand new Whirlpool Cabrio washer and dryer from Appliance Center in Maumee, Ohio on November 11, 2015. On December 29, 2015 I had a service call for both due to my polyester work shirts having snags all over them. Ace appliance repair could not find anything with either the washer or the dryer. The technician said he would order a new drum for the dryer. I did not want my new appliance being torn apart to have a drum placed. I returned to Appliance Center and the manager said he would replace the dryer with a new one.
Well Ace appliance came back out and the service technician was unable to locate a problem again with either the washer or the dryer. On January 16, 2016 we returned the washer and dryer to Appliance Center. Where the manager was very annoyed with us and treated us poorly.We then purchased a new Speed Queen washer and dryer and have not had a problem with them.
My work shirts are $65.00 a piece and it ruined all three of them. As you can see this has been a very frustrating event for our family. I have attached a picture of my work shirts along with other shirts that this washer and dryer ruined. We did purchase a new stove, a new refrigerator and a new dishwasher all Whirlpool and have been pleased with them so far. I would like to see that my Fire Department shirts should be replaced by Whirlpool. This I believe is a very fair request.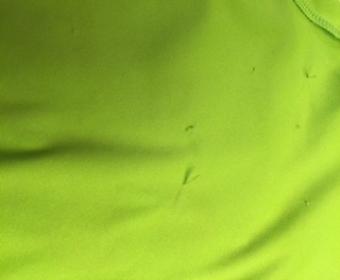 kimberly s. butler
from Federal Way, WA
Top load washing machine bought 09/2014. Bought the 3 year warranty, machine barrel has a bad bearing and load as hell, called in for service,, the machine is a year old when the problem started. It took 10 days for a tech to come out who was recommend by the seller, Lowe's, the tech comes out and says," Ive never worked on this type of machine". He left and from that say, it took him 2 months to order the part and then claimed the machine repairable.
Bought an extended warranty, ,which is not refundable, so how does a brick and mortar company like Lowe's just have one appliance company for San Antonio, population over 2 mil and have a tech say I cant fix your 1 year old machine? I'm a risk assessment manager, and this is the worst kind of service I have ever seen or experienced, this is totally unacceptable! Lowe's is fitting it and your system doesn't even she the model number which is WTW8540BW1! I like how the customer gets washed under the table and the inconveniences fall on the customer! Your willing to sell a piece of shit and than charge extra to have piece of mind and still cant get the piece of shit fixed!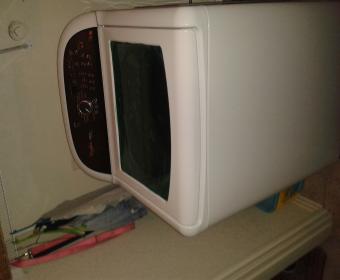 Carol Six
from Tacoma, WA
I am so shocked and dismayed by Whirlpool. Several years ago we purchased a Whirlpool water heater and have had nothing but missery and grief. My last contact with Whirlpool gave me a true indication how much Whirlpool cares about their customers--not at all. I have had nothing but issues with this water heater since it was purchased and have made numerous calls to the service center. For the past few years I kept the helpline number posted to my fridge, knowing I will be using it again and again.
The first problem began about a year after we purchased the water heater. The pilot light kept going out. I was told that there was a filter underneath and I should get a long-handled brush and clean it off. Did so, it worked for about two weeks and the pilot light started going out again. Called the center again. This time was told that I needed to continue cleaning it. Now this is no easy task for a women who is 65 years old. The water heater sits about 3 in. off the floor. Finally after restarting the pilot light weekly for about a year it would not longer restart. I was sent a thermal couple and told I had to replace it myself. Again does a 65 year-old woman really need to be doing this? No. I read the instructions and the numerous warning about how I could blow up my house if it wasn't done correct. So, I hired a plumber.
Then shortly after that it started leaking. Called the service center again and was told it was just condensation. So I continued to wipe up the water for the next few years. It still leaks. However, the pilot light has stopped going out. Now it is making some really weird noises. Sound like tennis shoes in the dryer. Looked it up on line and read it could be a sediment problem and the tank needs to be flushed. OK. So my daughter and I drained it and ran water through for 20 minutes. Now the leak is dripping faster and the noise is still there.
Called the Service Center again (by now we should be on first name basis.) I was simple told he didn't know what could be causing that sound and that if it is just thumping noises I should be able to live with that. Now I am pissed (sorry). Had a plumber come and check it and he thinks the inter-tank is leaking and it should be replaced. I think it is time for Whirlpool to step up to the plate and replace this lemon of a water heater.

Andre Myburgh
from Nelspruit, MP
Being the unfortunate owner of a Whirlpool Dish Washer, I have now had 3 of these units in a space of 3 years with the same problem. The Soap Dispenser keeps failing. Whirlpool South Africa has the Standard reply, We are waiting for parts. This takes up to a year, Then they respond with, We do not make that model anymore.

Shannon Simonini
from Atascadero, CA
I bought a Whirlpool dishwasher from Sears 8 months ago since then it has had 8 service calls ,5 repairs and 3 where they came out with the wring parts. My dishwasher has now been broken since December 5th. At this time they have agreed to replace the dishwasher which seemed like a good thing...Not so I chose the new dishwasher on December 23rd they finally called me on January 6th and can not install the new dishwasher until January 27th. At this point I would have rather they fixed the old one at least I would have a dishwasher. I have spoken with installation, delivery, customer service, the local store and the compensation department spending hours on hold, beinghung up and getting the wrong answers.

We bought all new Whirlpool appliances for our kitchen in August 2014. We chose Whirlpool because it is American made and we bought our niece a gas range. Last week our gas range would not work. All the burners and broiler would work but not the oven. We had our lines moved to gas to be able to have a gas range. Today we had to have a service repair person come and he replaced the ignitor and with service call it was $133. Now I'm concerned since our refrigerator, range, dishwasher are all Whirlpool. Very disappointed in your product

I have had my Kitchenaid/Whirlpool dishwasher since April 2010. I have recently had a professional out to replace a seal in the door, the gasket on the vent, and the unit still leaks. The only places left are the metal body and door. I called to say I wanted the warranty honored. I was told one of their servicers had to verify. I agreed. Their servicer came out, at the agreed time. He did not bother to protect my hardwood floors from his muddy shoes. He absolutely reeked of ciggerette smoke. He proceeded to try and push me into paying for the same repairs, I had done last week, because he would not warranty the parts under warranty, unless I paid him to replace parts, a week old. I told him he was here to verify the leak, not push me into more repair costs.
At this point, he began slamming his tool box together and exclaimed "Thanks for wasting my time". He was so bombastic and rude, my seventeen year old son came out, as he felt the need to protect me. I called the Kitchenaid warranty number in my pamphlet to see about the warranty. They refused without making me pay for their esteemed professional to do the same work a real professional already did. The best I was given was 30% off a new appliance. When they won't honor their 20y warranty on the one I have, telling me their unprofessional is so much better than the one I used, who did protect my floors, and treated me with respect, I have no faith left in this company, or its servicers.

Donald Nows
from Rochester, MI
My electric range Model # RB720DHIWW Serial # RF 264777R was purchased at Home Depot. The displayed GE model I agreed to was not in stock so an equal range (Hotpoint) was purchased instead and delivered on 10-5-15. I noticed that the drawer face is not the same as the GE brand in that the grip groove is not deep enough to allow for easy pull open especially if you have wet fingers. I'm requesting replacement of the drawer to same as the GE brand. I have submitted a sketch by postal mail to your office at 2000 N. M-63 Benton Harbor 49022 -2692 showing what I believe it should be changed to to avoid any other future complaints by other customers.

David Hunt
from Fairfax, VA
I purchased all new Whirlpool kitchen appliances in 2013 which included a wall oven and microwave. I called to registrar the my oven with the recall. That began 7-29-15. The sent a repair man out on 8-10-15 to test the oven and it failed. They took the oven rack and said someone would be in touch with my about my customer complaint. No one got in tough so I called starting on 9-23 thru 10-5 and was finally told it would be mid October. I called on 10-27 and 10-30 as no one came to replace the unit. I did a VM from Lori at Whirlpool customer complaint department, saying today it would be mid Dec before they would ship a new unit. Since the top rack will not a hold any rack we can not use the broiler on the oven. And i can not think of a reason that it takes 5 months to replace what they made poorly.

Thomas Barnes
from Philadelphia, PA
Purchased a stove model number AGR423BAW0 - SER # VE5379312 on 10-14-15 used it for the first time on 10-24-2015 noticed that pans placed on racks over burners slipped off and will fall to the floor. One of the most dangerous conditions I have ever seen or experienced. Whirlpool needs to fix this asap or they risk more customer complaints like mine!

Whirlpool Duet Sport Washer. Cement counterweight - rear - Part Number:8540602 (google it). Cracked and flung pieces of concrete all around the working (electrical, motor, plumbing, belt) side of my clothes washer. Close inspection shows the Mexico branded concrete part is poorly made with aggregate that is incompetent and causes structural zones of weakness promoting failure.
Many people have complained about this. I had the same "dead end" response from Whirlpool when discussing this with them. There is no recall and the unit is out of warranty. They will do nothing. Clearly it's a supplier part quality issue and they screwed up in their quality control with the supplier. Who would have thought an out-of-warranty failure would have been so fundamental in the design. Shame on Whirlpool. This will be my last appliance of theirs or of any other made in factories associated with them.

Sandra Dehoff
from Dover, PA
We purchased a Whirlpool French Door Refrigerator Model # WRF989SDAW00 on 9/24/12. In June 2015 we saw that the freezer was not working. We called the repair man and they said it was the evaporator. It was not made right (ma made in China)The problem was all over the U. S. They said they had to take the fridge back to the shop for at least 3 weeks. After 7 weeks we got the fridge back on a Friday. Saturday we saw the freezer was not cold and on Monday we called the repair man again. They came again and said the wires to the evaporator came loose and had to take the fridge again.
We then received a call from the repair man that it was the compressor. The factory will cover the part but we had to pay for the labor. why all of a sudden does the compressor go after the fridge was worked on.We already have over $200.00 in this fridge. and can not afford much more. I believe this is a poor product and all repairs and labor should be covered. We are retired and live on a fixed income. Any help would be appreciated.

Amor
from Lucena City, 40
I bought my whirlpool washing machine WWT80x last January 23,2015 at SM Appliance Center Lucena City. It was barely 5 months and the drier of the machine is already out of order. It was serviced by Diamzon Enterprises this afternoon and said it was ok but when i used it after they left it won't dry again. The sound also is not good like something is wrong really. I want my machine replaced.

Sidney Barr
from Decatur, GA
I bought a whirlpool stackable washer and dryer 22 months ago. Model number WFC7500VW/serial number CD31029976. The power control board broke on the washer 1 month ago, part number W10192966. Whirlpool has a national back order on this part. They can't tell me if the part will be available in 1 week or in 1 year.
So, should I trash a less than 2 year old, $1400.00 appliance or should I wait? No one at Whirlpool has any idea how long it takes to produce a power control board. Nor could they tell me how many have been backordered or how long this part has been backordered and no, they have no idea why there is a delay. No one at Whirlpool has any information about this.
Their loyal customers should sit back and wait or run out and buy a brand new Whirlpool washer to replace it. Interesting marketing strategy.

Robert Melik
from Charter Township of Clinton, MI
We purchased these items approximately 5 months ago. At three months we were listening to a high pitch whining sound coming from the washer. We called for a repairman to come out and were told that the sound was normal. We do not feel that it is a normal sound. We can hear the sound in our upstairs living room with the basement door closed.
We are a family of two, both retired and do not have an abundance of wash to do; typically, 3 medium sized loads a week. We are not over loading the machine and see no reason why a new machine would make this kind of sound. The machine we replaced was 20 years old and significantly quieter.
We are extremely unhappy with this purchase and feel like we are stuck with a product that is defective.

Mary White
from Fredericksburg, VA
I don't even want to leave one star. We re did our kitched two years ago-bought the Whirlpool large cabinet depth refrigerator/freezer. It has gone out (won't cool) two times in two years. We have the extended warranty and it has been two weeks and NO call back yet. The cooktop sucked--never got hot enough to boil water. And the dishwasher got a small slow leak in the pump. Dripped water under the appliance and ruined our wood floor. Black mold.
Three lousy Whirlpool appliances. I will NEVER ever ever get another one. Really--can I leave no stars?

TONY MONTE
from Atlantic City, NJ
Whirlpool side by side refrigerator model #WRS 325 FNAH00. Purchased in September 2014 at HHGregg. The refrigerator side door sticks out further than the freezer side door. Three service calls from two different service companies and the servicemen could not fix it.
The last serviceman called the Whirlpool tech line and they told him that the refrigerator side door has the wrong gasket on it and it cannot be replaced because of the way that it is attached to the door at the factory. I spoke with two different supervisors in two different call centers and was given the run-a-round by both, always being asked the same questions and not being able to retrieve the results of the service calls.
The last one Peggy Moore was supposed to call me back and never did. I left messages on her voice mail which she has not responded to. They talk in circles making me call various departments giving the same information over and over again in the hope that I will be discouraged and give up and go away.

Phillip E. McBain
from Ardmore, OK
On 03-05-15, I purchased a refrigerator water filter from your Whirlpool store by phone. It was thru a promo code: SPECIAL. Security code 5121.Filter P/N 4396841. If I remember right, this is the 4th time I have ordered filters through this special promo. Never any problem before until this time. I called 03-13-15. Was told filter had been returned. No reason given. Checked your records. You had only my residence address. We have no home delivery, so all mail is addressed to a P.O. Box. which I gave to the lady that took my call. 03-30-15 still no filter. I asked the lady that took my call if both addresses were on the shipping label. She informed me she had no way of knowing what addresses were on the label. 04-06-15 called again. I was informed it took up to 10 working days for delivery. Today is 04-20-15 still no filter. I like these prices as I do change filters when the red light comes on. HOWEVER. If you feel that you can't handle this problem, can you at least give credit on my credit card. You have the number.

David Piano
from Monroe Township, NJ
I have a Whirlpool Refrigerator. Whirlpool service man was called on 05/13 2014 because of ice in freezer. The drain line was changed. Whirlpool service was called on 06/07/2014 because of frost in freezer. Changed door slides. Whirlpool service man was called on 04/09/2015 because refrigerator was not working. Service man came on 04/14/2015 and wrote that Compressor extremely hot. Residue of leaking in drain pan and around compressor. 40 deg. + in freezer, no temp in fridge. Said it would take 3 to 5 days to order part.
After 6 days, I called Whirlpool service Dept. and was told that my claim was denied. I was told that I did not perform maintenance on the drip pan, so it was my fault. Tried to talk, but all she would say is that I did not do the required maintenance. I looked up all I could about maintenance and the only thing I could find was from page 13, of the Whirlpool User Instruction Manual. "There is no need for routine condenser cleaning in normal home operating environments. If the environment is particularly greasy or dusty, or there is significant pet traffic in the home, the condenser should be cleaned every 2 to 3 months to ensure maximum efficiency."
This is the only thing I could find that is remotely close to what they are saying about maintenance. There is nothing about the drip pan. I believe, I have a normal home operating environment. I don't have pets, a greasy or dusty environment, and a whirlpool service man serviced the refrigerator on 05/13/2014 to change the drain line, I think that has something to do with the drip pan, and again on 06/07/2014 to change the door slides, so I think that should cover the maintenance issue. I would like you to tell me in what manual does it say that I have to do maintenance on the drip pan.

anartist
from Columbia City, IN
My brand new Whirlpool refrigerator is leaking water all over the floor.When I called customer service to get it repaired they tell me their computer is down and please call back in an hour (the 1st time) or tomorrow (the 2nd time).
After 20 minutes on the phone each time, I'm asked to call back, but they can't guarantee that their computer will be working when I do. They asked me to send a copy of my receipt, since they had the date of purchase recorded incorrectly. In 3 to 5 days they should be able to process the information, which goes to another department. They can't send anyone to repair the problem because they can't look up the local "authorized" repairman on their computer, in spite of the fact that I have his name and number from the seller.
Meanwhile the laminate flooring under the fridge is starting to bubble up from the water leaking out while they give me the run-around. They're "sorry" my flooring will be ruined, but no one wants to do anything to solve the issue by letting me call the local authorized repairman directly. A call to the seller would resolve the issue, but they refuse. Whirlpool's refrigerator doesn't work, their computers don't work, and their customer service doesn't work.My advice is DO NOT BUY a Whirlpool product.

Dreama A Slaney
from Greenville, SC
I purchased the Cabrio Whirlpool washer and dryer. Washer doesn't always wash - even leaves some things dry. Dryer does not dry - even after resetting for additional time. I even put it on Bulk Load - 70 minutes - for some thin items, then gave it 20 minutes more on Timed Dry. STILL NOT DRY. So I spread them out over things to dry. I just thought maybe I got a lemon until I read other complaints.
Please I had a Whirlpool set before and LOVED IT. This one I have read so many complaints about. WHIRLPOOL please don't let me down. PLEASE help me out here. Thank YOU!!!!!!! Rate Experience? 1 - 5... is 1 good or bad? 1 being bad - then one; 5 being bad then 5.

gayla gold
from Nashville, TN
Bought Whirlpool washer 3/31/2015, del. 4/2/2015. Drain hose to short, have called company 5 times, they tell me I'll have to buy a longer drain hose, this is nonsense the hoses are way to short one size does not fit all. Lowe's nor Home Depot have a fix for this issue. I'm ready to call the company H>H>Gregg and tell them I'm returning it, I shouldn't have to pay a plumber to come fix this. Whirlpool should make good on this. Any other ideas for me ? Will never BUY another product made buy you guys if someone isn't more helpful.

I have just purchased over $3000 worth of whirlpool appliances. I received $5.00 off for a broiler pan. I can't believe you don't have one in the oven. How cheap is that? Isn't a broiler pan part of any oven? Also the front of the bottom drawer is BLUE. Who wants a blue drawer. I hope this can be replaced with either black or stainless steel. I love my fridg and microwave dishwasher not installed yet I hope that is O.K. I hope this can be resolved. You don"t want an unhappy customer.

I purchased a Whirlpool dishwasher from Lowe's in Palm Coast, Florida in July of 2013 with an extended protection plan. Now, in March 2015, when I went to wipe the top edge of the door with a wet paper towel, the paint chipped off. Lowe's suggested that I contact Whirlpool, which I did. They told me that because it was out of Lowe's one year warranty (The protection plan is a five-year plan.) it was not covered. They suggested I call an appliance repair service. They said that a tech could come out ($78.00) to assess the problem. I would still need to pay for the repair, and if necessary, for a new door as well. The damage is severe enough for me to want it repaired and I feel that Whirlpool should be responsible since this is shoddy workmanship and poor quality control at the point of manufacture. I see from other complaints that this has also happened to another customer.
Have feedback for Whirlpool?
Thanks for your feedback!
Sorry. Please try again later!