Planet Fitness
Planet Fitness Complaints Continued... (Page 2)
78+ reviews added so far. Upset? Call Planet Fitness corporate: 603-750-0001

Savion tullous
from Victorville, CA
When speaking with a rep at planet fitness and before signing for payment. I asked if I was able to cancel at anytime. Several times I was told yes. But was not told that I would have to pay a termination fee. Also I wasnt informed that I electronically signed a contract contract. I dont want to use my age as an excuse, but I am very knowledgeable and can comprehend. I'm a college student that hasn't found a job yet, and I'm unable to continue paying. My parents have cut me off so I'm learning how to do this adult thing on my own. Please allow me to cancel without paying the cancellation fee.
If you need to reach me my number is 7606466924
Thank You
Savion Tullous

Van Nguyen
from Miami, FL
Had an issue with billing due to an error made by PF employee. Spoke to the GM at 4291 W Hillsboro Blvd Coconut Creek FL 33073. the GM was very rude and condescending. Prob because im of other race. Nothing was resolved. The guy really need to take some management classes. I guess I will be going else where. This place is prob not good for minority

Lavonda Foster-Griffin
from New York, NY
I was charged for two accounts. I want a refund. I have been a member since 2015. I was told I was no longer a member by front desk at Hickory Hills, Il. in September of 2107. I signed up online on 9-13-2017. The account number is 995109137 at Hickory Hills. Mean while account 056906649 with Oak Lawn Il. When arriving at the Hickory Hills location I was given a card and gave all of my information to the representative. All of my information was the same. I was not informed that I had a active account. I would like my money refunded for the second account 995109137.

James Therrault
from Petersham, MA
The facility on Frenchtown Road in North Kingstown, RI has a repetitive issue of no hot water in the showers.
Thank You

Lyla Krayenhagen
from Mableton, GA
I was excited about becoming a member of Planet Fitness and went to discuss joining last Friday. I was told that at that point cash was not accepted, I returned on Monday to ask if a gift card was acceptable and was told yes. I purchased a $200 gift card and returned on Wednesday only to be told that I should have purchased a reloadable card and mine wouldn't work. I asked if I could just use the card to prepay 6 months and was told that the district manager was coming in and they would ask and call me back. I also asked if cash was now being accepted and was told yes. I went to the bank and got another $200 and returned today to be told that cash was only accepted for the initial joining fee and that a debit card would be necessary for all other payments. I asked if I could just pay cash to cover all charges for the next 6 months and was told that cash was not accepted. I guess if my cash Is not acceptable than neither am I. I wonder if that is the message you want to put out? I understand that the decision to not accept cash was a thoroughly vetted corporate decision but find it disheartening on a personal level.
I do want to make it clear that the individuals with whom I interacted were professional and apologetic to the point that I felt sorry for them being put in the predicament. The experience did not end how I had hoped but I place no blame on those individuals as it is a corporate decision.

dalphina wingate
from Waldorf, MD
I started working out with the instructor Dara at Waldorf Md Store. I only take classes and have developed a relationship with about 10 people. We all go to her classes some at the same time others at different times. But we have all been working out together and have made significant changes in our lives. Not only did we become friends with each other we became family. Just for me to come to class one day and find out from another classmate Dara was fired. What in the world could she had possibly done? So as some of us inquired at the front desk I recieved minimal answers and nothing to help this transition. Im so upset i started to look for her and she is at another place. Now i want to leave just like many of my classmates. Im saddened we have TO START THIS PROCESS OVER. I lost 70 lbs since last March and i am so happy to have people to encourage me and go thru this process with. They dont have a instructor and i dont want to be there. Not only do i feel cheated out of my classes but my "FAMILY" that has been with me thru this journey. I would like some resolve we all do.

Approached the desk to check in with many things in my hand, the associate observed me approach desk but remained on his cell phone. Upon waiting 1 minute to check in while the associate was on his cell phone I left the desk. Would have scanned myself but hands were full. Half way to the locker room he raised his voice toward me and told me I needed to check in. I returned to have him scan my ID with no apologies/empathy toward his awful customer service. Upon check out he purposely avoided eye contact with me while the other associates were very cordial greeting me to have a great day. Next time this happens the associate will be questioned by myself and will demand that he contacts his regional manager immediately to correct the behavior. I work out at PF due to convenience and cost. This behavior stood out at as the worst customer service he could present. Please contact the regional manager at the facility. No communication is better than this behavior. Address to the facility is copied below. Thank you so much for approaching the regional manager with this problem.
Planet Fitness - Crown Point
1656 East Summit St, Crown Point, IN 46307
(219) 633-8577.
I can be contacted at this email address with follow up questions.
mperfen@att.net

james Beavers
from Prescott, AZ
I filed a compliant via phone and nobody has called me back.
Please call me at 928-710-1979.
Your corporate rules are not being enforced at the Prescott, AZ. club..

Daniella Douglas
from McLean, VA
My complaint is directly for the staff at the Schererville Planet Fitness. The ladies at the register have very poor customer service and phone skills. I have called several times and either can not get a hold of the manager, who SHOULD be available to speak to customer with a complaint, and when I ask to be called back, there is either no note left or the manager simply does not take the time out of her day to reach back out to customer. My issue is simple, I am currently going through a pregnancy and have had a few complications so far. My doctor has advised that I stop all heavy activity until my due date. I have been trying to reach her for several days to gather the email or fax number I can send my doctors letter to with no resolve. I am a manager at the store I currently run and customer service is our number one goal. It's sad to see a store so poorly managed and I will no longer return to any planet fitness because of my experience with this team.

I stopped in to the site in Maplewood, MN after joining online. the girl at the desk would not even look at me in the face. she was looking over me at some other people. i told her i was there for a membership i had done online. she asked me to take a pics still without looking at me handed me a card for my key ring and said thanks. that's it. No tour as i was promised online, no explanation as to why she is taking my photo, i asked when the desk is staffed so my daughter could come get her badge too. she said all the time. and walked away. So i walked around trying to see the black card area as that is what my membership is. there was someone in there with a giant machine doing the floors who just looked at me and kept working. still not acknowledging me or showing a willingness to show me around. i have no idea what all the rooms there are or how i would use them with my black card. i walked around the floor looking around at a gym that is very impressive and the actual customers were nice and helpful as opposed to the staff. As i left there were now 3 people all of which were in nice shape at the front desk all staring at me as i left, non of which spoke or offered to assist. This was an appalling experience as a new person. several people told me to avoid this location and go to Roseville which is further and we didn't have our access cards yet. Those extras that come with my membership are what will keep me motivated to come in. But the uncomfortableness i experienced from ALL of the staff there that day was ridiculous and needs to be addressed. i was told we would be greeted and given a tour, and tshirt and blah blah blah which is obviously not the case, your website and online memberships promise a lot that a new customer obviously do not receive. REally disappointed and will decide if i will continue with this gym or find another.

Sandra january
from Lithonia, GA
A couple of weeks ago I came in to the planet fitness on Rockbridge and Stone Mountain to update my billing spoke with the The General manager Bianca supposedly she change my billing an updated everything supposedly my daughter and myself have an account there but both accounts are billed to my bank account inreceived a text message that something was wrong with my billing I called up there 10/11 @ 1815 and I spoke to Andrew who says he's assistant manager and I spoke to Brianna who says she's a general manager apparently when I came up there two weeks ago to update the billing  the daytime manager did not set up the account the right way so planet fitness were pulling payments from my Old account the payment cleared and then try to pull from my new account also which are blocked because they had already received a payment this has caused such an inconvenience to me I have been at the center over a year and the customer service that I received from the manager and assistant manager was almost accusatory That I truly did these charges through in NSF My concern is how come they can't see that a payment has been deducted from my account on September 17 and cleared my account but they send me notices saying The account is not paid for September I am going up there tomorrow to cancel both accounts my daughters and myself  and I will go to  la Fitness where it's less stressful
The company that I work with I can get a 20% percent discount with LA fitness but I came to planet fitness because of wonderful customer service I received at the time of signing up through juan Davis But ‪tomorrow morning‬ I will be up at the gym to cancel both accounts this mixup with setting up accounts via your manager has caused inconvenience to meThis is something that should've never happened if I bring you my information to update my billing I expect for it to be done I do expect for them to bill from two separate accounts when they have been billing from one account since I was a member ..... have the money to clear and then going into the new account to try to collect again how did this happened I don't know but I'm a very unsatisfied with the way everything is being handled the general manage basically said it's my fault she stated when I came up there to update the billing I should have told them I had two accounts how would I known she didn't know I had two accounts they are being billed to the same bank account and the payment comes out at the same time.... this is something they should be able to see in their system ... again I will be canceling the membership I can. No longer see myself dealing with the team I talked to tonight Bianca (The general manager who created all this mess with my account) and Andrew The assistant manager was no help at all either ...Walked in the in the planet fitness the very next morning saw the Assistant manager Andrew who did not even acknowledge me as I'm discussing my concerns the only help I received was from a customer representative juan Davis who listened to my concerns and tried helped me cancel my account Hey the invoice to me I hate to see you go you have been a member with us for two years this is the most egg knowledge mean I have received have not heard from management corporate office administration or no one...Please company is a franchise please do your homework before signing up with this location and Stone Mountain on Rockbridge....Although I had been there two years this one little incident cost me to cancel my membership due to their professionalism and customer service....
Sandra January

My son Canceled his membership 6 months ago. He went to another gym locally. Six months ago my son went into the club to cancel and also called to cancel. He was not given an email or proof of the cancellation.He didn't receive any Billing of the membership after he went into cancelled the membership.
Now come to find out the employee he told didn't put in the cancelled membership. We had not received any membership dues, till last month August 2017 then $21.45 came out of my account last month and now this month. I have talked to the Assissinat manager to no avail. I also talked to ABC financial, which they can not help. Totally getting the runaround. They just want my son to pay for all the back membership fees, for the CANCELLED membership. They will not let us cancel the already cancelled membership without paying them, so the fees keep adding up.
I just want to cancelled membership AGAIN, and end this issue. Since it's both parties faults, I want to come to a compromise on what is owed and GET it cancelled.
I go to this gym myself and do like it. Really want to work this out.

Susan Fleetwood
from Philadelphia, PA
My complaint is that I filed a complaint about being charged for a membership after it expired. I renewed my old membership and upgraded to a $20 membership after Planet Fitness contacted me. I called the Parkside office and the trainer answered the phone and was completely rude. The manager was no help at all and even told me it was my error. He said I had to cancel the first membership for the auto payments to stop. I informed him that I was notified because expired. I asked for the corporate number and they both stated they didn't have it or the persons name I could call.
This has been the worst experience I have had since I first began my membership. I still have not received and resolution to the double payments they have been charging me. I had to close my account in order for them to stop. Its horrible and they surly need someone to restructure or an under cover boss to show up and call up. They all need some sensitivity for the staff. Times have changed and it apparent this gym has not chosen the right fits to deal with the public sector at all.

debra gossom
from Barrington, NH
I have been trying to cancel my daughters membership since March I have called dropped off a letter and called. In June they told me it was all set. It was again and so I was billed banking fines. I have called the main office and head quarters to beginning on hold only to be disconnected. I realized that this might not be a lot of money a month for the average joe however she isn't using the membership due to cancer in which she is in the process of chemo and radiation. I did speak with headquarters today and they did take my number and would look into this again.
The problem is that she said there weren't any notes so another words I haven't done anything about canceling my daughters membership which is so not true. I am at the point of canceling my bank account so that they can 't get the money however two wrongs don't make things right. Its to bad that a company that supports health and happiness does not stand up to its standard. I wonder if a letter to the local newspaper might help me? I have a feeling I am not only one with billing problems from planet fitness.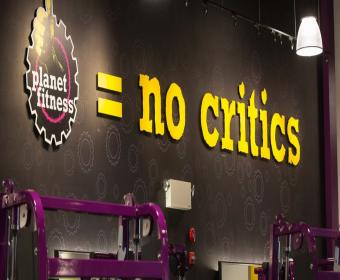 I have caught 2 bacteria skin rashes from tanning beds not being cleaned. I have documentation from doctor. As of returning back yesterday after getting undressed bed was really nasty after getting in and seeing it in the light. I have images I took. Sanitation and cleaner should be placed in each of the rooms so we can properly do it ourselves instead of asking rude employees to borrow theirs and getting an attitude from them and treated poorly.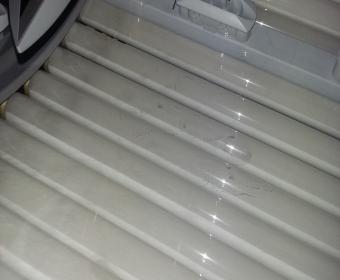 Arturo Teran
from Las Vegas, NV
Well I'm very upset on Monday the 27 I went two the gym like usually I check in and pay for my bottle water. Or I take my water from home sometime refill the water bottle from from the fitness at home. Well today Tuesday I walked in the like always check in and the employee said too me oh you owed us a bottle water that you didn't pay yesterday. I said I brought my own water from home. The female employee very rude said no you didn't I saw you take a bottle from the refrigerator. I didn't like the confirmation not even her attitude or her a cussing me of doing that I asked if she had a witness they said no I was raised right with values I would not steal or not paid for something.
Why didn't she say something that day I was there 2 hours she left a message to her boss on the computer. That night didn't say anything that day they were both there the boss and her. When I left they should have said something not till the next day also I have had other issues with this employee this happened at planet fitness on Owens and Easton Las Vegas Nevada I don't like to complaint but this employee has no business dealing with people. This is defamation of my character. I don't know her name but she might be Puerto Rican or something. I didn't like her attitude either.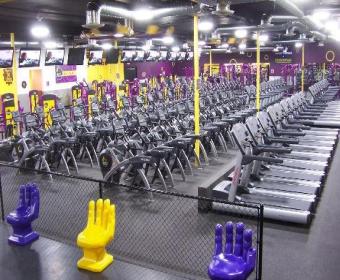 Carol McClure
from Ypsilanti, MI
I was very disappointed today when I went to the gym and the weight scale was no longer in the ladies locker room. That was one of the great things I liked about my gym was I could keep track of my weight every week. I belong to the club on Washtenaw in Ypsilanti, MI. It would be so appreciated if you could get the scale back.

Sandy Harden
from Newport, KY
I don't know why Planet Fitness took another payment out of my bank account without me being told that after my year was up that they will still take payment out til I cancel. I am really unhappy with this .I have not received any emails from them at all. I even went into the store to cancel the other day and she said I should got a email showing I cancel I still haven't got. I think its very rude to take someone money without them knowing.

E.J. Toledo
from Elizabeth, NJ
I filed a complaint with Elizabeth Planet Fitness Center and on my account it stated that I need to see the manager. Today when I finally met with the manager, which I thought it would be in regards to my complaint, but instead is was a reminder that my guest is not allowed to use the massage bed. I attempted to explain to the manager, Pam, the situation and she continued to repeat herself and no response to my concerns. Pam was very unprofessional in regards to listening to my concerns even after I told her that I now understand the guest policy at this point. I have decided to continue going to the Linden Planet Fitness Center which the employees are very respectful and courteous.

E.J. Toledo
from Elizabeth, NJ
My wife and I finished doing our exercise and we proceeded to set up a hydro massage. I signed up for the 9:24 session and I waited for an employee to assign me a hydro massage. I waited for the employee, but since Bianca was still talking to her friend I proceeded to go to the office to look for another staff member. All I found was 20 cases of water. So I interrupted Bianca's conversation and asked if their were any other employees available.
She replied that she can take care of me and I should of jumped and waved my hands to get her attention. I replied saying that I am not rude because I saw her talking. She got upset and stated she was not talking that she was with a customer. I was at the counter and I could her the conversation and it was more than just a customer. She also stated that I had time for the massage at 9:26p.m. I told her it was suppose to be the 9:24p.m. and that I had been standing waiting. She proceeded to assign me to a hydro bed but couldn't tell me the number and just informed me to go to the third bed. As my wife was laying, I was standing in front of her, my wife saw Bianca come from behind.
Bianca walked back to the counter and looked for another employee named Idelia to come over and question my use of the facilities. It was at that pointed that I was informed that my wife was not allowed to use the hydro massage. At registration I was informed as a black card member that my guest and I would have full use of the facilities and was given a tour. But the unprofessional approach was a bully technique from Bianca, because I had asked her to provide me with a staff member to assist me when she was talking with her friend.
Countless times I have seen one card member walk in with 3 guest and not questioned by employees. The facility would be full and machines would not be available, so I would travel to the Linden Fitness Center. I feel that these issues should be addressed because the facility is not being managed correctly; and it has only been opened for a month.

Planet Fitness, Lufkin, Texas 75901. I love the gym, staff and management. My complaint: The system music-speaker volume needs to be drastically turned down.

Adrian Butucariu
from Bloomfield Hills, MI
My complaint is about Planet Fitness on 12 mile and middlebelt. They said that I was put on collection for $69 because I have not been paying my membership monthly. They also said that they have given up on trying to contact me so that is why I was put on collection. The issue was resolved and it turned out that my billing information was incorrectly submitted by an employee and that is why nothing was going through. They finally waved the $69 but it was a great ordeal to get to this point and I deserve compensation for my time.

Betsy simpkins
from Edwardsville, IL
When I signed up to join in May of 2015, I went for the $19 month plan. At the time I used a bank card that I knew I was going to replace. At my next visit I went in and gave them my new card, telling them to use that instead. The other card was from my bank account in St. Louis, MO. For the next 3 months in a row, you guys drew money from the old account, causing me to have 2 overdrafts amounts from that account of $30. After calling and talking with the trainer, Jason at the location in fairvewheights, ILL. He was able to get the other card off.
At the time we had talked about a free month or something to help since I was charged a total of $60 in fees from my bank. I knew when I used that card to join that it would not have money going into it bc I had just moved, that is why I went in right away with my next visit to put my new bank card on.. Now, I'm looking in my bank account and I see a $30 fee for yearly membership.. I'm not able to go right now, I'm going to conceal, but this fee WAS not explained to me at startup. I'm extremely frustrated, $90 of money I don't have wasted now.. I newly divorced and I'm barely making it by. There is a planet fitness being built nearby, which I was thinking to join, but I'm not sure now.. Please contact me..

Retasha Picou-Armer
from Las Vegas, NV
I had a big problem with a manger at the flamingo location. Her first name is Mila. My account was froze for a few months. I unfroze my account on July 1st 2015. I went to the flamingo gym on July 2 2015 and July 3 2015. Their wasn't any problems with my account those 2 days. I went back this gym on July 3rd around 10pm. An employee name Philip said their was a problem with my account. A charge was made on June 17th 2015. That couldn't be possible. I just unfroze my account on July 1st 2015. On July 3rd I spoke to the manager Mila and let her know what was going on with my account. She acted like she understood. She later told the employee at the front not to let me work out until my account was fixed and I called my home account. I called the rainbow location that same day. Around 1pm on July 3rd. I called or the manger at the rainbow location. She was gone for the day because of the holiday and wouldn't be back until Monday. July 6th 2015. So I asked t rainbow location to call and let the flamingo location know.
They called the flamingo gym and spoke to an employee named Philip. He told his manger the rainbow gym called. The let him know there was a problem with my account. Thee must have been an error and I couldn't fixes this till Monday because the manger was gone. They asked them to just let me workout till Monday. The rainbow location said it was OK. Over the next 2 nights I was up at the desk for over 35 minutes. This should have never happened. I was not being treated right. I had a problem with how the manger dealt with this. She could have called the rainbow gym and gotten this information her self. he could have let this problem go until Monday. She didn't! When I came in to work out on the 5th. I was not allowed to work out again. Even though the rainbow gym called to let them know It was a computer error and It wasn't my fault. I asked to speak to the manger because she was in the gym July 3 after 10:30 pm flirting with some guy. She was in little shorts just hanging out.

Caralyn Lipschutz
from Maitland, FL
The staff and management at our my Planet Fitness is wonderful! They are courteous and happy to help members at all times, and they wipe down the machines throughout the day. The problem is with the new weight machines on the circuit training side of the gym. The machines that were replaced had separate 5 and 10 pound weights that could be added to each bar weight on the machine. On these machines where bar weights went from 10, 20, 30, for example, you could put your pin under the 10 pound bar and add the separate 5 pound weight on the rope. In this way a person could build their strength and muscle in a the safe and efficient manner that the trainers at the facility first showed me when I joined.
The new machines do not have the 5 or 10 pound weights that can be used to increase weight safely. In fact. the bar weights increase in a drastic and unsafe fashion. The first weight is 10, then doubles to 20 then more than doubles to 45. That is over double increase in weight. THAT IS UNSAFE! I have spoken with other women members and we all have the same complaint. I have patiently waited 6 months kindly asking the staff when this situation will be corrected. They have said that the company management is aware of situation and is working on a solution. There are a lot of elderly people using this equipment, as well as young kids who think they know how to do everything by themselves.
I want to know what you are doing to fix this situation. If the machines that are at the facility can not be refitted with the proper weight increments, then you need to find another solution, before someone really hurts themselves. This is something you are liable for. I am not threatening, I am trying to remind you how litigious our society is, and push you forward into action. I will be dropping a copy of this letter at the St Cloud, Fl facility as well.

To whom it may concern. I have had an account with Planet fitness and recently i had my name logged onto ITC check. when i signed up i didn't want to commit for three year contract and the guy who enrolled me said that if you don;t swipe your tag for three months the account gets frozen per se. The problem arose when i did not get any calls or emails nor any post from the gym in over close to two years.
I phoned Planet fitness Montana ,which was my branch, and then the lady there told me I was over due almost R4400. This was unacceptable and the lady put me through to accounts department where a gentleman told me that the money is not even reflecting at head office. the service then was so poor i could hardly believe it, he gave me number for the company that deals with the handed over accounts and there, after a hug struggle with finding the right person to speak to, i spoke to some form of management that told me they have had no details of my account.
After I told him the situation he agreed that this was absurd and that he would sort it out. I then waited for a call from him but to no avail. The following phone call was from a lady wanting to take payment arrangements and she was very rude and stating that "it was my own fault that the account got in arrears". Highly upset i agreed to pay R250 rand off a month on the account. As then i had lost my job and then spoke to lady to make a double payment for the outstanding month and the the following month i went to the bank and saw I was on the ITC.
This I find very unacceptable as there is no record of anyone from the gym or there credit offices that phoned me in the almost two years that i was a member. I went to see a lawyer earlier this week and said that I definitely have a foot to stand on.Now i don;t want to go that way as is will take allot of time and money and it very unnecessary to drag this thing out. I will make my payments for the gym and do understand that an arrangement stays, but it was your gym and there responsibility to notify when the debit order was not going through.
I have recently visited the gym and got the lady there to print my details as it was on your system and NONE of the info was incorrect, accept my address was wrong. But there is no way I'm going to get a bad credit record for the plain lack of service and professionalism that i have received.

I have never worked out a Planet Fitness before, mainly because it was not my type of gym. There are the small gyms that should be very cheap, or the expensive gyms that should be very large and have great equipment. Planet Fitness always struck me as neither small and affordable or large and expensive. Therefore when I toured gyms, I did not decide on them. If they were a lot cheaper, say $9.99 a month, that might motivate more people to sign up for a membership. But when I went they wanted a long contract plus $29 a month. Sorry but I can get that deal at LA Fitness or 24 Hour.
Have feedback for Planet Fitness?
Thanks for your feedback!
Sorry. Please try again later!