Nabisco
Contact Nabisco Corporate
Toll free phone number: 1-855-535-5648
---
Nabisco Company is publicly traded on NASDAQ:MDLZ and is a subsidiary of Modelez International. This food processing giant had revenues in 2015 reported as 26.96billionUSD. Modelez Intl employees over 100,000 worldwide.
To reach Nabisco Customer Service call 1-800-622-4726.  You may also call Modelez International (parent Company) at 1-855-535-5648.  The Nabisco Manufacturing plant is at 7300 S. Kedzie Avenue, Chicago, IL. To write a letter to Modelez International CEO, Irene Rosenfeld, address an envelop with Modelez Headquarters, 100 Deforest Avenue, East Hanover, NJ 07936.  You may also find online Support/Contact information here.
The National Biscuit Company began in 1898 as a large bakery in Chicago, IL. The current plant there measures 170,000 square miles or 1.8million square feet. Popular processed snacks have their own Facebook social presence found at: Oreos, Wheat Thins, Ritz Crackers . Mondelez International social presence is found on Facebook, Twitter and LinkedIn. 
Nabisco Contact Information
Report complaints to corporate and get satisfaction
Nabisco headquarters address

100 Deforest Ave East Hanover NJ 07936

Company website

1-800 phone number

1-855-535-5648

Support email address

feedback@snackworks.com

Better Business Bureau rating

A

Customer service hours

Monday-Friday, 9am to 6pm ET
Browse reviews of other Fast Food
Top Nabisco Complaints
Browse more than 153 reviews submitted so far

I am glad to hear that after numerous customer complaints that Nabisco will start selling the original Pinwheel Cookies at the end of Sept. 2016. They saw that their fudge version of the cookie didn't sell and they see they lost sales as a result of changing the original recipe. I congratulate Nabisco for coming to their senses and producing the original Pinwheel Cookie. They can bury their Fudge Cookies or add it to the museum of bad ideas with the New Coke.

Suzanne White
from Fairmont, WV
I have eaten the Pinwheels forever until recently the change is horrifying. They use to melt in your mouth made your taste for more. Now this is my 3rd package in 2 months and it will be my last. They are dried out and no creamy marshmallow taste. My apologies but I am very dissatisfied.

Gregory Krantz
from Cairo, GA
This evening I purchased a pack of Nabisco Chips Ahoy Candy Blast for me and my girlfriend to enjoy while watching a home entertainment movie. When we got home we did our normal routine and began to watch the movie. It was after she had opened them and offered me the cookie package to get some, that I noticed a small metallic glint. Upon me making a rather rude exclamation; we both opened the cookie package all the way up and descovered multiple small pieces of what we are assuming is metal. We are both fans of the work your bakeries do. We both having worked warehouse and stocking jobs at mass distribution centers understand how frustrating the work zone can be. But to allow inspection over watch and health standards go ununinforced has me concerned not just as a consumer but also as a parent. I have enjoyed your products for many years. Since childhood. Now my faith in the products you offer has been tested and I must confess that even when trying to contact live support I was given the runaround until the business hours were no longer operating; I am most agreeved and disheartened by this example of how loyal and faithful consumers are treated in the hour of need.

Sharon Wiltshire
from Brandon, MS
The last three packages of Chips Ahoy we have bought have 1/2 of the package is in crumbles. We buy a package EVERY week, so this is 3 weeks in a row. Perhaps the packaging facility has a problem. Perhaps shipping. Perhaps the Kroger here.
I just thought you needed to know. We don't want to change brands. We LOVE your cookies.

Julie Robinson
from San Antonio, TX
Not so much a complaint but a huge disappointment. I've been eating Oreos for decades and especially love the doubled stuffed variety. So, when I opened my recently purchased family size double stuffed Oreo package I was very disappointed to find significantly less stuffing than expected. They looked like what I would expect to find in a regular. There was approximately 1/8th inch of stuffing in each cookie. Please see the attached pictures. It looks like Nabisco has now down-sized the stuffing in the Oreo.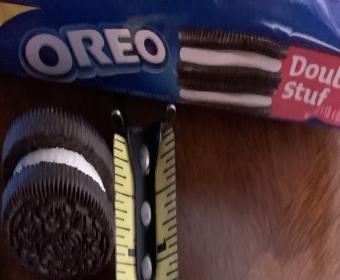 Janet Eastridge
from Ashland, VA
NABISCO PREMIUM SALTINES ARE A CRUMBLY CRACKER! YOU CANT EVEN SPREAD A TOPPING ON THEM WITHOUT THEM FALLING APART! POOR QUALITY!

Ross Bryant
from Melbourne, VIC
Hello
I wish to lodge my dissatisfaction at that the quality of Premium crackers. I have been purchasing these crackers for many years. But now I find:
- new packaging is appalling, waste of resources
- crackers are smaller
- crackers were broken in the ridiculous small packages
- packaging is difficult to open
- flavour is gone, now like cardboard
- price has gone up
What has happened to this product?
Extremely disappointing, what your marketing and product development team doing??
I will not buy this product again and will tell all my cracker loving friends and social media to boycott all of your products.
Shame on you.
I would like my money back.
Please respond.
Disappointed, annoyed
Attached is a photo, carefully opened pack with scissors (difficult to open by hand), all crackers broken, and see how small they are!
Ross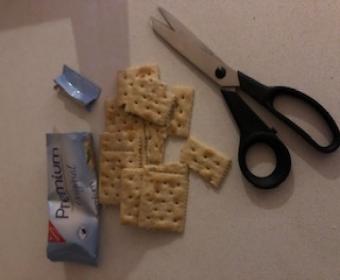 Sally Hansen
from Baldwin, NY
Nabisco used to be one of the leaders in baked products. Now it's products suck. Along with their customer service. I buy their soup and oyster crackers. They used to be crisp and a nice cracker for soups. I had a car accident tgat broje my jaw and am on a soft diet buying 5-6 bags per week for soups. Each week for past 8 weeks it's been a different surprise including: big clumps of hard unbaked dough throughout packages, stale crackers, and now crackers are like little lead sinkers clumped in pairs with little crunch and act as big belly bombers. Called to complain and asked to escalate to quality control. Had a very disinterested employee who threw 2 coupons at me. Who cares about 2 stupid coupons, ( certainly not Nabisco!)
Fix u'r product!

Janet Melby
from Silver Bay, MN
Fresh Stacks is a great product...when it has not been contaminated with what tastes like perfumed hand soap residue!
I have two boxes...one purchased in Tennessee (10JUL2020KE2305) and the other purchased recently in Minnesota (22JUL2020KE3304). The one from TN tastes like it should, but the one from MN is the problem.
Maybe employees at a certain packaging location don't thoroughly wash the soap residue from their hands after using the restroom...?? Or maybe the problem is heavily perfumed soaps that are available for use in restrooms...
JDM

Susan Riek
from Midland, TX
Gentlemen:
This is not a complaint, however something you might wish to be aware of. I was cut off three times trying to call the 1-800 number, so I decided to send an e-mail.
I purchase a lot of Nabisco products and especially a lot of Wheat Thins. I opened a newly purchased box of Original Wheat Thins yesterday and I thought something was off with my taste buds as they didn't taste right. I have never tried the Tomato Basil Wheat Thins, however these had a hint of Tomato taste. My boyfriend did not taste "Tomato", however he noticed right away that they weren't the Wheat Thins we love.
I thought I should report this as it could be that this was a one time "fluke" or it may have been a packaging error on a larger scale. This box was purchased at United Supermarkets in Midland, Texas. The outside and inside packaging were completely sealed.
Thank you.
Susan Riek

Ashley Eckhart
from Allentown, PA
I am an avid buyer and eater of the double nutty nutter butter cookies. I buy at least 10 packs a month if not more. The last two packages I have bought from Weis markets all of the cookies were put together backwards. Usually I would not complain about these kind of things but they make the taste just a little off. I am extremely unsatisfied. I would like to receive some kind of coupon for this if at all possible. Thank you

Diane Rodgers
from New Kensington, PA
I recently purchased our weekly family size package of Double Stuffs. I was extremely disappointed when I opened the package to find a total of 9 cookies missing from the package! I'm not sure how that happened, as the security seal was still in tact. Possibly due to the coronavirus your quality control staff is reduced or something but it was very disappointing to buy your cookies and be shorted that many in one package! This will definitely make me rethink my weekly purchasing choices.

Gene Kelley
from Ocoee, FL
I am 49 years old and bought hundreds of packs of Oreos for my kids now grown up and never really had much of a chance to consume. Now that they are older I have had a chance to enjoy them but very upset at the fact that I am unable to twist the cookie and scrap the filling out without them completely breaking into several pieces. In the past this was not an issue and was able to keep them intact and enjoy. It may seem weird but this does not please me that they are so brittle now and unable to enjoy them. I do not like the icing in the middle.
Thanks,
Gene Kelley

Mrs. McDowell
from Atlanta, GA
NABISCO HAS A DRIVER FIR THE COMPANY
LOCATED IN GEORGIA THAT IS STEALING PRODUCTS AND TAKING SNACKS ABD GIVING THEM TO HIS FRIENDS AND STORING THEM AT HIS HOME HE DRIVES THE 18 WHEELER NABISCO RIG AND HE GOES BY THE NAME DOUG SOMEONE NEEDS TO INVESTIGATE HIM IN SUCH A TIME AS THIS IM SURE THE COMPNAY DOES NOT TOLERATE STEALING this is me reporting what I know is theivengly going on within the company costing the company more money lost

Jeannette Gilbert
from Stuart, FL
I purchased a box of sudried tomato and basil wheat thins and when I opened the box the plastic was not sealed. And no I did not eat them!!!

Barbara Reardon
from New York, NY
I purchased Nabisco Ritz Grab & go Expiry date 8/28/20 lot # 10:21 BI4-4 Handy snack 12 pack, upon opening 4 grab & go went to apply cheese to the cracker & notices a discoloration of the Cheese not ORANGE but GREEN so nasty was glad I did not ingest it but wanted to let you know my sheer disgust , as in a normal situation that would have gone into one of my kids lunches who most would not have noticed if open at snack time so not sure of the shelf life for said product maybe is should be shorter

Kevin Buchheit
from Erie, PA
I opened a box of Nabisco Honey Grahams. There used to be but now is no quantity listed on the outside of the box. Inside were three packages of crackers when there used to be four. It is obvious they turned the packages to make three fit in there, a 25% reduction in crackers for the same price. After reading dozens of similar complaints about poor quality products coming from their Mexico operations, I will never buy a Nabisco product again. I will be sure to verbally tell others not to do so,

vicky kennington
from Idaho Falls, ID
I am not really complaining. I bought two big boxes of ritz crackers. I have a dip (soft) and the entire box of ritz except maybe 2 or 3 crumbled I could not even pick them up carefully after a rew crumbled they just fell to pieces. 2 boxes. I know we didn't crush either. Would like to be able to dip without using a spoon. Thanks

Robert Breen
from Odenton, MD
I bought two boxes of (what was our favorite cracker, Chicken in a Biskit recently. Opened the first box, smelled "odd" tasted even worse. The expiration date was 28Jan20. I had my son taste one and he agreed they tasted "sour". So, we opened the other box, same expiration date, and they too were sour tasting and smelling. So, we ended up throwing both boxes of crackers in the woods for the birds. I have been eating these since i was a kid, and this is the first time i have had any issues. Had it been the first time i ever bought them, i would chalk it up to "i did not like them", but since i know how they are supposed to taste, this was a complete waste of money.

Renee LeClerc
from Elkton, MD
I bought a package of double stuffed Oreos, and when I opened them up, they were completely broken. Im sorry I do not have a picture

Bought a can of Nabisco easy cheese and the cheese won't come out. Have to throw the unused can away. The scan code on the can is 4400004552. Dot 2P M5706 is also a number on the can. The expiration date is 25 Jan 2020. Thank you.

Eric speelman
from Atlanta, GA
Bought a can of Nabisco easy cheese and the cheese won't come out. Have to throw the unused can away. The scan code on the can is 4400004552. Dot 2P M5706 is also a number on the can. The expiration date is 25 Jan 2020. Thank you.

Gail Roth
from Van Buren, IN
I purchased a box ot Chocolate Chip Teddy Grahams a few months ago. They have an expiration date of 06/2019. I just opened the box last night and ate a couple of them. They tasted absolutely awful and the chemical smell coming from the package was nauseating. My question is just if they are harmful in any way. I have several small grandchildren and I would have felt terrible if I would have given them to the kids. We used to buy Teddy Grahams all of the time and everyone loved them. Now I doubt that I will ever buy them again. So sad that a reputable company like Nabisco put a product as disgusting as this in stores.

Randy shoemaker
from Madison Heights, MI
My complaint is about your sociables crackers for several months now i have had a problem with almost all the crackers being broken into little pieces. I keep buying them in hopes that it is a isolated incident but after several months i see it is not. If this continues i will not buy this product anymore.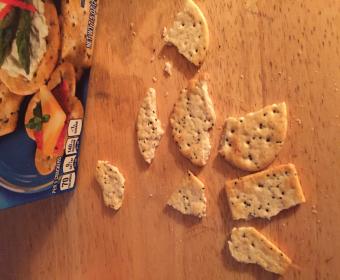 Diana Mills
from Hanover, PA
I bought 2 packages of oreo golden double stuff cookies and every single cookie was broken.

Linda B Ward
from Denham Springs, LA
We buy Nabisco chocolate chip cookies ONLY and we purchased a family size bag ( as usual due to it being one of our grandson favorite cookies) and the last 3 bags from Wal-Mart ( Hwy 16 Denham Springs Louisiana) we have had " dried up broken cookies EVERY TIME we are a Nabisco family. I refuse to bring them back to Wal-Mart because I am quite sure that we will get the same dried broken cookies I will be shopping elsewhere from now on. I have NEVER had to complain to Nabisco but this is ridiculous.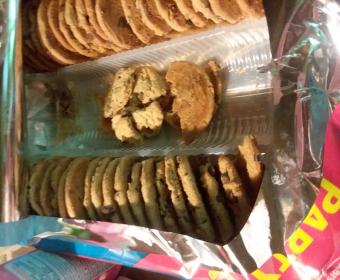 Chessie Landrie
from Clearwater, FL
Good morning,
First I would like to say I love your products. Recently, twice, I have purchased your Ritz Crisp and Thin Sour Cream and Onion, there were no seasoning at all on them not even salt. Usually I do not have any issues with your products. Not sure if it was just a bad batch, but I wanted to make you aware of these. I was having a party and when I put them in a bowl, expecting a seasoned chip and did not get it, I was disappointed. This will not stop me from buying your products, but does make me wonder when I open the bag will i get what I expect.
Thank you so much for your time in reading this.
Chessie Landrie

just want to tell you i do love your Oreo cookies, but because of your stand in supporting the LGBT, Personal i can no longer buy your products, i look at my beautiful country, an see how people will do anything for a sale and i ask where are there moral, how where this people raised.
There was 379 companies that supported the LGBT across america and you are listed as one of the supporter, this is wrong, it has been wrong for close to 5000 years, but because people believe they live onto themselves they continue to do things that destroy the family!, instead of trying unite it the family as God Created it. if you believe this act is right how can two men have a baby, how can two women have a baby, its just not possible!!!,
so i am not writing this to change your stance, just letting you know i cant support you. thanks Pastor Jerry Rohrmayer

Marybeth
from Rochester, NY
I purchased a pack of regular Oreos. The filling inside of them were the same as Oreo thin as I took them back to the store. The returned the and instead purchases stores (Wegmans) version of them. I was truly dissatisfied. I will buy Wegmans brand moving forward.

Michell Evans
from Marrero, LA
I reported this problem a few weeks ago and as I open new boxes of cookies they have the same exact problem. Either the packing is not sealed properly or the seal was shredded leaving the package open, therefore rendering the product inedible. I am requesting a replacement for these packages. This will definitely deter me from purchasing Nabisco brand cookies in the future.
I am waiting on the replacement products for my initial complaint. I am also requesting replacement products for the above mentioned products.
I look forward to your response to this matter. Thank you for your time and consideration.
Regards,
Michell Evans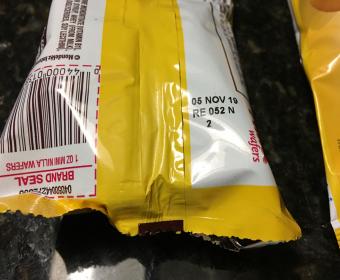 Cynthia Hoeflich
from Hampton, VA
Loved Better Cheddars for YEARS...purchased a box today and the cracker has changed...MUCH smaller and a LOT thicker. Doesn't even taste the same. EXTREMELY DISAPPOINTED AND WILL NEVER BUY THIS PRODUCT AGAIN! Sad because I LOVED these crackers! Huge waste of money!!!

Bought several boxes of Honey Maid Graham Crackers for a Science Experiment at work, unfortunately went to use them and MOST were already broken. Horrible--not only did I use my own money to purchase these I ran out on the day I needed them!! Many disappointed students who had to observe our lab instead of participating!!

J W CALDWELL
from Chestertown, MD
WE PURCHASED A 12 PACK OF OUR FAVORITE NEWTONS. THEY WERE GRITTY AND SANDY TEXTURE. WILL NOT BUY THEM AGAIN!

Marsha I. Stiles
from Springfield, MO
I purchased a 12.2oz package of the new flavor of Oreos to try. When I opened the package, there were only four cookies in the middle row. Please check your packaging machinery as the package was significantly less that 12.2 ounces. THe expiration date on the package was 05 November 2019 and the lot number was KE31 1 01:58. Nothing was wrong with the quality of the product itself - only that the package was not completely filled.

My family is big fans of your ranch wheat thins. We eat a box or two every couple weeks. We have received our fifth box of ranch wheat thins that have been plain in a "ranch" box. Very disappointing. We buy from super target in Blaine MN.

Jim Dodd
from Odenville, AL
Smaller boxes (14.5oz instead of 16oz) and higher prices and now made in MEXICO yet!! I have eaten Grahams for some 75+ years and they used to be real grahams and not this watered down version at quadrupled prices. And graham is not even the main ingredient any longer. I quit buying Nabisco years ago because of this, but I purchased a box today that was on a big sale just to see if they were any better. NOT!! Nabisco is in a class with pharmaceuticals now in my opinion.
Jim Dodd

I've purchased several boxes of Vanilla wafers and they we're burnt so bad and I'm very dissatisfied.

joanne boilard
from Concord, NH
I bought a box of vanilla wafers and the box was full of BURNT COOKIES. I was very disgusted. Where is the quality control? my granddaughter was very disappointed when she could not have a cookie. please make good on this disgusting purchase.

I have always loved Ritz crackers but now find myself totally disgusted with the quality of the crackers recently. Sleeves of crackers that are nothing but crumbs is the norm when I purchase a box of crackers. They instantly are reduced to crumbs and I cant put anything on them. Please consider going back to the old recipe so that I can once again enjoy your crackers.

Today I bought my first and last box of Nabisco Good Thins. It states on the box that it is sold by weight rather than volume, but really, don't many shoppers expect the package to more or less reflect the quantity of the product it holds? The volume of the Good Thins box is 92.8 sq." and the contents weigh 3.5 oz. The foil bag of Good Thins would fit into a box half the size of the one it's in. I also bought a box of Triscuit Thin Crisps. Its box is 96.8 sq.", just 4% larger than Good Thins', but the contents weigh 7 oz. That's twice as much. Each box cost $3.00. I feel ripped off by sneaky Nabisco.

Angela Alvarez
from Newport, RI
I know it is futile to complain because I will get no results. wont be purchasing oreos, graham crackers, chip ahoy, vanilla wafer. You've upped the price.
They are made in Mexico, taste like garbage, subquality .
Jobs sent out of America, anerican jobs lost.
Your 2 faced sell out, CEOS, turned coats get raises on the backs of the poor who buy your products, and dont carecabout their country. Traders
Hopefully enough former customers

What's going on with Ritz crackers? Several boxes I've purchased the crackers crumble as soon as you open the wrapper.
This has been the case for 2 to 3 years. Crackers purchased in the cracker isle at Hannaford not the reduced price isle.

Eleanor O'Toole
from Tucson, AZ
Customer Service,
I associate the brand "Nabisco" with excellent products. Not so for the bags of chips I purchased today, MAY 2 at a Walmart in Tucson, AZ. The chips are so salty as to be inedible. Throwing the entire bag away.
PRODUCT DETAILS:
7.1 oz bag of Ritz Crisp & Thins 50% Less Fat, Oven Back Original (With Creamy Onion and Sea Salt)
06NOV19AX209B4
Numbers associated with product scan bar: 44000 05041 2
Hopefully this feedback will be useful for your quality evaluation team.
Regards,
Eleanor O'Toole

I just recently had surgery and I am required to maintain a reduced fat diet. I purchased your reduced fat Nilla Wafers from Stop and Shop. I opened the package with the markings (19SEP19AZ205 23:05). The cookies were burnt!!! I have never ever seen a burnt Nilla Wafer in my life. I know that each cookie isn't perfect but can you sell a burnt batch? They taste horrible and when you pay $5.69 for a box of cookies you need to be able to enjoy them.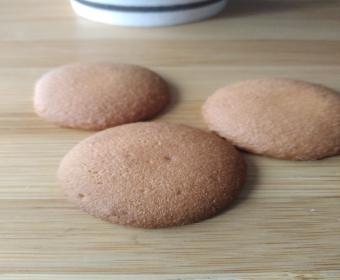 Cathy Stanz
from Oakland, TN
I got a box of Nabisco graham crackers today at the store, with the idea of making Lemon Ice Box Pie for Easter. What I found when I decided to have a snack today, was that the crackers were smaller, the ounces were less and now there aren't enough crackers in one packet to make the crust. Yet they cost more than ever.
Last time. I feel cheated. They look different as well.
You lost a 60 year customer.

Lisa
from Downingtown, PA
Got a package of family size oreos double stuffed. Opened it for the first time and every row was missing at least 3 oreos. Disappointed

Regina Biggins
from Grafton, WV
I love Honey Maid graham crackers. I just opened a package of your crackers and they honestly tasted terrible. They were not stale but they smell and taste rancid. I was unable to eat them. Just wanted to report my disappointment.The date was still good and I had them stored in a cabinet where I always keep them.
Have feedback for Nabisco?
Thanks for your feedback!
Sorry. Please try again later!