Lufthansa
Lufthansa Complaints Continued... (Page 2)
87+ reviews added so far. Upset? Call Lufthansa corporate: 1-866-846-4283

Levi Simon
from Or Yehuda, TA
I am trying to get in touch with department of claims for Lufthansa. The problem happened on my flight from Tel Aviv to San Paolo. Tuesday 07/21/15 flew from Tel Aviv with Lufthansa lh.687 flight to Frankfurt frankfurt. Connecting flight was from Frankfurt to San Paulo Brazil. When I got to Frankfurt flight number 4358 L.a according to what is written in my order form Franufurter - Portoalegres. I got to the front gate flight LH 7358. The card is not the machine automatically, and then one of the flight attendants said that I should go with a company tam, I took her to the ticket order form and then after all kinds of phones also confirmed me through the gate and fly the same plane, Lh7358.
When I asked the attendant land about my luggage, told me that the bags will come with the company tam San Paolo, I told her categorically that it is impossible that, it is impossible to put a suitcase of every person hold of the plane if it is not on the plane itself. Then she told me she arranged everything, and the company has agreed to such a thing. I came to San Paolo and then discover that the Chicago Bears, suitcase did not arrive. I have now found sections of complaints from people who do not get do not get suitcases, then they told me that the bag Garbuzova Frankfurt, and tonight will ship her to San Paolo and I asked them for. You bought a change of clothes, as is the case every member of flights including Lufthansa, but the clerk ignored me, and the suitcase arrived on Friday 25.07 15. At 17:40 it was after Shabbat. I could not open my suitcase because of the prohibited status is assigned, the trunk opened on Saturday night 07/26/15.
Most of the food and products that had broken down and were not edible. Spoiled medications such as insulin, liraglutide were in special packaging that preserves their quality for 40 hours also broke down, and everything I have thrown away. Not to mention the 5 days I stayed with the same clothes including underwear. Finally, I am asking you to appropriate compensation for what happened to me for the sorrow and shame and anguish caused to me for what happened to me for the sorrow and shame for your own mistake. I hope you leave it appropriate to respond to my complaint request regarding adequate compensation before turning to the courts legal.

I made a booking with last minute.com on 23rd October 2015 and I would like to book my Luggage on Line, so that I do not have to pay excess charge at the Airport. I am travelling on 25th October 2015 from LHR to MXP return flight, but unable to book my Luggage on Lufthansa website and the process is not user friendly and I am unable to Pay on line. I am unable to book my Luggage with last minute.com and they direct the costumer to the Airline in this case Lufthansa. The cost of booking my Luggage on line outbound and inbound trip is £24 and at the Airport checkin, it's Double. Easy Jet and Ryan Air have a very simple system and not as complicated as Lufthansa and some other Airlines. The company is forcing the customer to pay more at the Airport. They are really miss leading the Public.

Yesterday, I took the flight -LH 730 from Munich to Hong Kong. I never have had such poor experience in my life when I travel around world. All of people who are working in the flight provide the shit service and attitude with bad face. Especially, they do not want to hear from clients and are not willing to serve Asia people. It was totally discrimination at all during this business trip. German is not the biggest one in the world. I will never consider to take the Lufthansa airline again even they offer me free of charge.

Robert G. Bouchard
from Mainhardt, BW
Upon arriving at Boston Logan International airport on Friday, August 28 2015 our flight LH421 had been delayed due to problems at the Frankfurt airport in Germany. It was a 3 hour delay which altered our Family in Germany to when we should be picked up. We were given a $20.00 dollar meal voucher each thankfully because the meal served to us on our flight was plain overcooked and awful. My wife had to leave her seat to confront a flight attendant to remove our food trays. We were the only 3 seats not to have our trays removed. The flight attendant never showed up so my wife and a fellow passenger moved our trays to the galley themselves. My tv monitor in the seat back ahead of me never worked right. One of the flight attendants on this flight LH421 was rude and uncooperative. My wife and I have been traveling with Lufthansa off and on since 1962. This was by far the most unpleasant flight to Germany ever. We are flying back to the U.S. at the end of November. We hope we have a much better experience.

isolde simmons
from Lubbock, TX
Checking in at Frankfurt Lufthansa on 8/8/15 and have to pay for added luggage on a different counter upstairs. Left my wallet there and after going through security was paged overhead to get in touch with a Lufthansa Information desk. I did and found out where I paid for extra luggage had my wallet. I was happy but also in panic. left my 3 grand kids in a place and hoped I will find them again. I had to leave the secure area and was told just to follow the exit sign. Not much help from any airport employees.
Found myself in the baggage claim area. I was in panic and needed help. But nobody takes the time to show me where to go and how to go. I finally made it to the desk and was happy to get my wallet back. Then found the place to go through security and finally found my grand kids. I was totally wasted and told them I need a cup of Coffee and sit down somewhere. We saw a McDonald and ordered breakfast. To my surprise all my money 140 Euros was taken out of my wallet by a Lufthansa employee. Luckily I had some dollars with me. My grandson said don't you want to go back to the counter and confront customer service but I told them they would deny it. I was sad that a Lufthansa employee would do this.It was at the Excess Baggage counter.

G Jank
from Applecross, WA
I booked and paid on the Lufthansa website Premium Economy Perth to Munich via code shared Singapore Airline Perth to Singapore. When I received the ticket it shows the PER to SIN section as Y class or economy. This is fraudulent as the website showed all sectors as Premium Economy. I am fuming and will take this up with Consumer Affairs and Travel Agents association and the West Australian newspaper.

G Jank
from Applecross, WA
I booked and paid on the LH website Premium Economy Perth to Munich via code shared Singapore Airline Perth to Singapore. When I received the ticket it shows the PER to SIN section as Y class or economy. This is fraudulent as the website showed all sectors as Premium Economy. I am fuming and will take this up with Consumer Affairs and Travel Agents association and the West Australian newspaper.

Lufthansa knew 7/28 1pm flight to Munich was delayed & knew that I would miss my Munich 3:35pm departing flight to Dulles - but did not inform me upon check-in at Pisa of the problem & sent email notification through Expedia after 4pm that Lufthansa had changed me to a flight from Munich to Dulles the following day. Lufthansa then gave a voucher to Best Western hotel & instructed me to wait at Shuttle stop 11, which I did, along with 7 other stranded passengers, for over an hour. One among us finally was able to establish a Skype connection & called the hotel, which sent its own van to pick us up. The hotel staff were very kind, but the hotel was the absolute pits; for example, the rooms had no air conditioning, no top sheets on the beds, & no screens on the windows, & there were very limited dinner options for stranded Lufthansa passengers.
In addition, the hotel was about 20 minutes from the airport in a slummy neighborhood. We wondered why we were not simply offered accommodations at the Hilton literally right next to the airport. I changed my return flight to United. Unfortunately, It is highly unlikely that I will take a chance on Lufthansa in the future myself or recommend that any of my friends or co-workers do so. This whole chain of problems cold have been avoided if Lufthansa had been on the ball & notified customers by email of the problem ahead of time or at least informed us when we were checking - every single customer service representative we talked to in Pisa & Munich said Lufthansa knew about the delay the day before.

While my travel from Warsaw-Fra-Orlando (LH464), my luggage was broken (part of the luggage broken). As there was a huge line, I did not have a Chance to give my Lufthansa complaint immediately after landing (it took 2 hours at the airport to go through all the controls). Last time Lufthansa lost my luggage (while my US travel), this time my luggage is broaden (though inside all ok). As after my business trip, I continue my private journey to Bahama, I wonder how to proceed and hope that I could still travel with the broken luggage. Please let me know how to proceed. There are many colleagues who saw my luggage prior to the departure in Warsaw (full quality) and after the trip to the UK (already broken) who could give additional feedback. Thank you for advisory and hope to hear back from someone at the Lufthansa corporate complaint dept. soon.

Izabela
from San Juan Capistrano, CA
I hope someone will read this and think twice before booking flight with Lufthansa, because I will not use their service ever again. They just lost me as their costumer that being using their services for almost 10 years. Before booking my flight from Los Angeles to Krakow, I called them and asked how to add a small pet to my ticket. The guy on the phone told me to buy my tickets and call them 24h before my flight to let them know that I am traveling with a pet. So I got my tickets, and 25 days before my flight I called them and asked to add a small dog to my tickets. and the lady was "sorry we can't do that we have limits on pets in cabin and all spots are taken for this flight" She said she can try to find me a different flight, I said yes. After 30minutes she found me a new flight but I had to pay $900 for changing fees on top off $1600 I paid for a ticket.
I asked to speak with her supervisor. A very rude lady said nothing they can do about it and it is my problem. My husband called them later and spoke with different agent, she was much nicer, changed my flight to a different day. I still end up paying $600 fees. It was their fault somebody gave me wrong information and I had to pay for it. I searched the internet, and I know I am not the only one person, it is pretty common. Maybe it is their way to make extra money. Anyway, I will never recommend Lufthansa to anyone. I flight from USA to Europe at least once a year, and I won't be using their services again.

Tried to get seat assignment on international flight. Was told no. Agent who sold me the ticket did not explain. I had no idea that I would be taking the "trip of a lifetime" to Africa not knowing if I would get on the plane. No one will help me. I am simply stuck and filing a lawsuit if I don't get on the plane in two weeks.
Additionally, I am 60-years old, a known traveler, and they won't let me take my kntting on two 10-hour flights! The US has no such restrictions. It's ridiculous. Of course, there is no where to post these kind of complaints on their website and they keep you on hold for 1/2 hour.
NEVER FLY THIS AIRLINE -- STOP SOMEWHERE ELSE IN EUROPE.

Julieta
from Richmond Hill, NY
My mother flew from JFK to Munich on 21 apr.2015 with Luftansa. Her destination was to Cluj. She has transit on Munich. She is 85 years old and she had confirmation for the wheelchair. In Munich she got picked up and drop off with the wheelchair in the waiting area,for the next fly. And, the gate open she is still on the wheelchair waiting for the staff to come. And guess what, nobody showed up. With a young passenger for the same fly, she manage to stand up and finally got in the plain. The young fellow carry her bag, help her to walk and go on the plain. That took place on 22 th of April..I would like to get an explanation about this critical situation. That happened when she came to NY in Frankfurt . It is any respect left for the elderly from Lufthansa or just to make sure you are flying to the full capacity? Her fly nr. Was 1670.

S K Ganguly
from Gurgaon, HR
I one of of the passengers of Kesari Group boarded your flight no.LH0764 on 16th April'2015 from Rome to Mumbai.While on board one passenger not from our group seating on seat no 37E refused to straighten his seat while snacks was served and the lady passenger seating behind her requested no of times but in vain.When my son(seating next to the lady) requested him once again he punched him twice in front of the cabin crew. We immediately lodged a complaint with the flight in-charge , who assured us to take stern action against the errant passenger once he de-board at Mumbai. We kept on waiting but to our surprise, when we asked the cabin crew and flight in-charge , they told us to speak to ground staff. When we spoke to your ground staff, they told us they can't do anything and we need to lodge a complaint with the local police in Mumbai.
As we had to board a flight for Delhi, we lodged a complaint thru mail from our mobile and got a complaint no COM-683232 from Lufthansa. Since then there is no further communication in the matter and this has made us to think that we are absolutely UNSAFE ON BOARD FLIGHT with Lufthansa.Any antisocial element can harm any one in the flight there is no check on that. With this I have requesting Kesari Group also not do bulk booking of tkts thru Lufthansa as this is an Un-safe flight.

fahima naha chowdhury
from Birmingham, ENG
I recently travelled to jordan on the way back we stopped at Frankfort airport and then to Birmingham airport. 2 of my suitcases didn't come, when i did receive them that evening i had item's missing. We travelled back on the 10th of April 2015 . I've already once sent a complaint but yet have not heard anything.

I was on flight Nürnberg Mumbai via Munich LH 2157 and LH 0764 my ticket showed that during the flight from Nürnberg to Muich snack or Brunch offered. I went early in the morning to be in time for check up from Neumarkt. But on flight no brunch or snack was offered. The same thing happened on the return flight on 30th March LH 0757 and LH 0144 once more there was neither snack or Brunch on the flight from Frankfurt to Nürnberg. . I can understand the difficulty that the flight time is only 40 minutes. It may be difficult of the crews to offer such services. However, if the ticket showed that these services are offered, then such service should be given. I had a real problem because on the Hinreise I did not have time to take breakfast and the return journey, I thought I would get such brunch. I had bought the ticket from Airways Travel GMBH, Frankfurt.

Daljeet Kaur
from Oakland, CA
Our family book 5 tickets 2 adult 1 disabled and two minor kids. Return tickets were 4. When we come back from india to United States on way German airport flight cancelled we stuck on airport for 8 hrs. The authorities send us back to Beijing and then United states my mom could not get wheel chair on time and it was almost triple hrs to travel make us so much exhausted. I did not return to my work on time now I need compensation because I could not reach on time and sickness from this exhausted trip. Such a horrible experience!

Shelter Anum
from Palestine, TX
Had a returned trip from accra to dallas, usa on 01/07/2015 with lufthansa number x5vjkt with agency booking id m3u9fx and e-ticket number 2207533184865 which i arrived for more than an hour and half.was not given chance to board the plane, request for transfer to any available airline and was denied and request to speak with the manager which was denied to until about 3 hours.the manager told me to come the next day for re-booking which i did and was denied on the second day to.i was really stranded without any help from lufthansa company in ghana. did all i could with the manager but without any fruitful result coupled with the unexpected expenditure incurred.finally become tired coupled with time lost from job which made me booked with british airways for about $1500.00 before able to get to my destination in dallas usa. i therefore wait patiently for your response before i advice myself on on my next action .thank you.

Hans W. K. Dittert
from Phoenix, AZ
On March 05, 2015, we started to board our LH Flight #1338, Frankfurt am Main, to Budapest Hungary. Our large pieces of luggage had been checked properly and only our cabin luggage remained, as on every prior trip taken in the last 59 years. As the boarding process started and we were some of the first ten people to board, a woman of your staff pulled me aside to tell me that I would need to check my cabin sized luggage with her to go in the cargo hold of the aircraft, where as my wife was able to continue with hers of similar size! I asked why I would have to do that, and the (black hair, short and dumpy) woman replied, that those were orders of the Captain. In total I seen 7 pieces of luggage pulled aside and the rest of the Passengers boarded without any problems. S
ince I watched this process carefully, I detected that some larger bags were deposited in the overhead bins by some of the passengers. Needless to say, I was very upset! The tone of voice in which we were approached by this woman was everything that you would NOT EVER expect from an employee of your company! She told us that if we did not like it, we could step aside and book another flight with someone else and pointed at the exit!!!! It reeks of age discrimination, I am 77 years old, but far from being the common "OLD MAN". Neither could my wife be classified the normal 64 year old she is. Let me inject a couple of references of my former occupation at this point, to give you affair idea of what I am talking about. I retired from the Hospitality Industry as an executive with Hyatt Hotels and later as a Real Estate Broker with an international, major, company!
I had and still have, contact with the top management of Hyatt to this day! In my many years in the industry, I rarely came across a situation of that nature with anyone. My wife was highly upset, as was I! Sure, we did NOT book First, or Business Class, for the short 1 1/2 hour flight. That should not, however, make any difference on how your staff treats YOUR PAYING CUSTOMERS! I/we, have flown many miles with Lufthansa in previous years, to many destinations around the globe and also with other major carriers. Never did I have to consider writing a complaint, even if not all flights were always perfect. My wife and I, will have to seriously consider flying with you again in the future.
If such a complaint had reached me in my former position of my careers, I would have made sure that this employee would never got to go near any of my customers again!

David Spick
from Buenos Aires, C
Flew from Buenos Aires to Barcelona on 26th December. Delayed in Frankfurt for two days. Little or no customer service, one 8 hour wait in a line for Flight Information. Some nice staff staff, but the majority, careless and often disdainful.. Appalling way to run an Airline with the majority of employees who seem totally disinterested. This would appear to be a company without leadership, with an almost complete disregard for more elderly passengers. Little or no information offered and formal complaints so far ignored. Return flight also delayed 24 hours. Wake up, Lufthansa, soon you will have no passengers to take care of. Bottom line message, avoid this company at all costs.

I want to complain because I have been charged multiple losses because of your lack of information about my trip to Dusseldorf; here the details of what had happened. I have chosen Lufthansa for my trip to Dusseldorf to attend Euroshop 2014 exhibition. I had booked the flight tickets through the Internet for me and my wife (from Kuwait to Dusseldorf on 19/2/2014 flight LH 637 /connecting flight LH3644 and returning on 27/2/2014 flight LH 3649 / connecting flight LH 634). But the itinerary had contradictory statements; I had received two different statements. First statement was clear that the flights flying from Kuwait to Frankfurt and another flight from Frankfurt to Dusseldorf. The second email statement was that the flight from Frankfurt to Dusseldorf flight LH 3644 managed by DB. The important point was not clear about where to receive our luggage.
On our arrival to Frankfurt we had not found our luggage. So we went to queue for the train to Dusseldorf, we rode the train LH 3644 and our expectation that the luggage already have been loaded in the train to pick them up in Dusseldorf as it had written in the Luggage Label. But when we arrived in Dusseldorf we have not found our luggage and the only way that we must return back to Frankfurt to find our luggage in the lost and found section next to the train station in Frankfurt airport which they have report about our case .
Kindly I request Compensation for my cost as Follows:
a) 356/- Euros cost of Two train tickets round trip from Dusseldorf to Frankfurt by ICE TRAIN flexible second class.
b) 64/- Euros cost of Two entry tickets for Euroshop exhibition was paid by Internet prepay but due to searching our bags we were not be able to go the exhibition on that day 19/2/2014.
c) 62/- Euros additional cost spent in the hotel as we could not achieve the goal of the trip to view the Expo pavilions in two days.
Lufthansa Service Center
Phone: (+21) 0861 842538
URL: www.lufthansa.com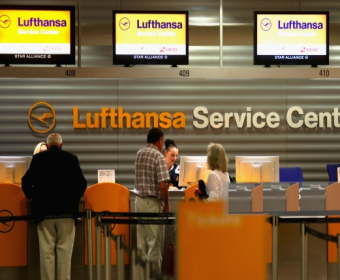 My name is Bhawna Kathuria and I came to India , 2nd May , 2013 at 6:30 am from Canada. My flight number was LH 760 from Frankfurt. This email is regarding lost items from my Baggages. I had 3 checked in bags and two of baggage's Locks were broken and one Iphone 4 and a Canon Camera were stolen. I filed my complaint at New Delhi Airport , but they asked us to contact Lufthansa for the claim receipt. Both Items( Iphone 4 (IMEI # : 013263000922699) and Canon Camera(serial # 33000902) were worth $400.00. Please let us know if you need more information or have any further concerns. This is a worst experience for me the moment I landed, therefore, I hope you will get back to me as soon as possible.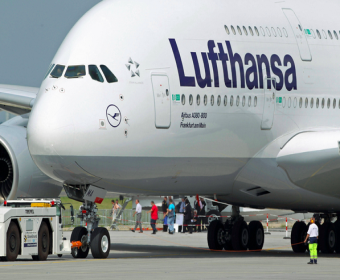 My name is Ms kanakavalli Nadarajan, am practising asc a Solicitor of the Supreme Court of England and Wales.. Im the principal Solicitior of Kanagta Solicitors of 108 High Street Colliers Wood, London Sw 19 2 BT. I flew to New york on 1st March and scheduled to return on the 11th March as I had 7 appoinments with clients to give them legal advise. Flight was cancelled on 11th at New York. It was a real nuisance as I had waited till 2 am to get back my luggage and rested in hotel at 3 am. It was a really tiring and awful experience. Due to you delay flight I was forced to cancell all my appoinments, and I had incurred about £5,000 loss in my lagal business as I lost about 4 clients out of 7 clients appoinments.

I intend to to change my returning flights operated by Lufthansa and was informed that I should pay an additional fee to the initial payment. Before traveling to Canada I was informed by Lufthansa officials that I will be paying 120 euros in case of the changing of my returning flights.
But in fact when I decided to change my returning date I was informed about extra payment for my economy booking class. I tried many times to clarify this matter fro Lufthansa officials but I could not suceed. I was told again that I should pay for my economy booking class an additional fee.
I disagree with such position and ask you to help me in this situation because I need to visit my native country as soon as possible and I don't have sufficient money for the extra charges. My flight is # LH26PK56 from Toronto to Munich and from Munich to Donetsk.
Many thanks in adnace and I look forward for your competent decision on this matter

To Whom in may concern,
Please refer to confirmation #: 6ERY5L, UA8801, UA8839, April 10th, 2013. We called the night before to confirm the ticket and reservation was in the correct name, Diane Amante. The agent said all was correct. Unfortunately when we got to the counter to check in, in Rome, the ticket was still in the name of, Diane Pasi (my maiden name), not Diane Amante, my married name of (13) years. The associates in Rome were very accommodating and adjusted the ticket to, Diane Amante to get me to Frankfurt. They also said they adjusted the ticket for me in Frankfurt, at the Lufthansa counter to Diane Amante so all I had to do when I got to the ticket counter in Frankfurt was pick it up. This was not so. When I arrived at the Lufthansa check in counter, the change had not been made and the associate there could not help me. He then directed me to the Lufthansa ticket counter to see if they could help me. Not only was the associate rude to me, he also yelled at me that he could not change a United ticket at a Lufthansa counter. The only way for me to get on the flight was to purchase another ticket. It cost me $2626.69 Euro; approximately $3500.00 US Dollars. This whole transaction was completely unnecessary. There was a seat for, Diane Pasi (which was for me, Diane Amante) and no one was willing to adjust the simple error. It was obvious that this was a printing error on United's behalf. I don't understand why the folks were so gracious and helpful in Rome but when I got to the associates in Frankfurt, they were just rude and not willing to assist. It was a clear error and a simple one to fix. It was obvious that it was my maiden name because I was traveling with my mother, MaryRose Pasi. I wanted to give my mother a pleasant traveling experience on our way home. Instead, the airlines caused us much undue stress that was not needed. Time was of essence and I needed to get home. I also tried to upgrade to first class and the associate told me that I could, but they wouldn't feed us. Again, time was of essence and I needed to get on the plane so I'm not sure what that was all about. All in all there was an empty seat that was previously paid for under the name of, Diane Pasi, (my maiden name) and the only way for me to get on the plane was to purchase another ticket in my married name, Diane Amante. I will not be paying for this ticket. I expect a reply to the manner in which I was treated. I am completely unhappy with the lack of cooperation and service in which I received from a company who prides themselves on good service. This unnecessary charge will not be paid. The unnecessary treatment of how the situation was handled was unprofessional and certainly not appreciated. Thank you for your consideration. Sincerely, Diane Amante

I booked Return Flights in September for Travel in January for 5 people on Lufthansa. Early in January, I had to leave on an emergency trip and I could not join the group for the outgoing flight. When I informed my travel agent, he contacted Lufthansa who informed me that if I do not take the outgoing flight, my return flight would be cancelled. I explained that the booking was made in January and that I wanted to return with the other passengers but Lufthansa was not interested. They stated that when you purchase a return flight, if you do not fly on the outgoing sector, the ticket is void, worthless, and you cannot pay any penalty to be allowed to travel.
You have no option but to look for flights on other Airlines. Do not think that it helps if you are a Lufthansa Silver Member or if you explain that this was a genuine emergency – your $460 dollars for a flight of a few hundred miles will still be lost. This scam needs to be stopped at once before other travelers like myself get caught up in the stress and frustration of dealing with customer service.

I was returning from Mumbai on 16th October 2011, along with my 7 month baby boy Shaurya Parmar through your airline i.e. Luftansa Flight Number 494T. (Flight no: 494 T / Dates of travel: 16th Oct 2011). On my arrival at the Calgary Airport after a very long and tiring flight I collected my luggage and found that both of my luggage bags were damaged and further the lock of 1 bag was broken and was not found. On suspicion I opened my Luggage bag and was shocked to find that my Winter Jacket, Sunglasses and my wrist watch was missing.
I lodged a complaint immediately to the on duty officer present at the Calgary airport. My 7 months baby was very tired and cranky so I requested the on duty officer to help me but she did not pay any heed to my requests. Further when I brought into her notice that the locks of my bag were broken and the above-mentioned items were missing, she asked me to write a complaint through email. It was really cold & chilly that day…I had no ride, I suffered with my son.. Further, I requested her to replace the damaged bag's as I was carrying my child, to which she replied that she wont be able to change the bag and asked me to take the bags to some store.
I always thought that the service of the Lufthansa Airlines would be the best service but my experience regarding the whole incident has let a sad mark on me as when I needed service at crucial time when I was carrying a 7 months baby, no one was there to offer me help and solution for my grievance. I hereby request you to Repair/ Replace my damaged bags which were damaged by you. Please let me know how and when you would compensate me for the above said items which were missing under your possession for which a formal complaint was lodged at the Calgary airport on my arrival.
I expect an early solution and an honest helping hand from your side to resolve this issue at the earliest.

This letter is to pass on my comments with a recent situation on Luftansa Airline. I recently concluded my Regent Voyager Baltic cruise in Stockholm on June 21stth 2011 and was booked on your business class Lufthansa flight number-LH801 from Stockholm to Frankfurt and then onto Los Angeles, Flight number-LH450. Upon embarking the plane in Stockholm we were informed by the flight crew that Frankfurt was having issues and that all flights flying out of and into Frankfurt would be delayed by 1 hour. When we arrived at Frankfurt, 60 minutes late we were told our Los Angels flight was waiting for us.
After the fiasco of rushing to get to the gate (with no assistance whatsoever from your ground staff) thru passport control and security we arrived at our gate at 2.29 pm (the plane was originally scheduled to leave at 2.10pm) only to see the gate being withdrawn. We tried in vain to convey to the Lufthansa gate attendant that we were held up by the Lufthansa Stockholm flight and they were holding the LAX plane for us, there were approximately 10 other LAX business class passengers that were also due to fly on this same flight, However, the gate attendant in charge refused to call the gate back.
The plane then stayed by the gate for another 20 minutes. Despite more heated words and no further assistance from your ground and supervisory personnel, we were all instructed to go to a service counter and rebook for another flight to LAX. This is where the fun started. There were approximately 300 people in front of us in line and the place was in total chaos and turmoil. We stood in the line for approximately 1 hour and the line never moved given the chaos and lack of any transparent management direction coming from your service ticketing staff. During this melee, there was no help or dialogue whatsoever from your service or ground personnel. It was like they were in some kind of trance. They were totally overwhelmed with the whole situation and turmoil that nobody new what they were trained for to complete their given tasks!
After one hour and a half and any lack of line movement, dialogue or assistance from your ground staff, I proceeded to go the business lounge to see if they could assist us. They also refused to help and continued to instruct us to go back to the service line and continue to wait. (I thought that's why we pay for business and first class to get the
assistance we require in times like these??) Unfortunately I got the same rhetoric from the first class lounge also.
As a well traveled and seasons business flyer I thought I had witnessed everything until I came across the type of treatment we received by your airline ground and management staff. Never in my forty years of flying have I been witness to this kind of chaos, insensitivity and pure belligerence/ignorance from any airline ground or supervisory staff. I was in total shock at the lack of any Lufthansa management/supervisor direction, or any resemblance of a coordinated business team structure.
To enable us to move thru the pandemonium, we decided to leave the airport and return to the ticket counter downstairs picking up all the Lufthansa strays that had also missed there connections from the Stockholm flight heading for the states. We proceeded to have the same issue downstairs……more chaos and turmoil and seemingly nobody in charge again. But at least there was a business and first class line, even though it was a long, long one!! After another long time waiting in another line, we were given confirmed flights for the next day and a voucher for the hotel. This whole process took approximately over 4 hours not counting the added stress, anxiety and confusion on some of the older persons in the group.
The reason I am writing this very….long letter is to inform you that this could have been handled in a manner conducive with some discipline of order and respect. Why we were not treated in a more professional manner? Why weren't we taken to one side, told that the situation was being handled and Lufthansa was trying to consolidate and confirm our flights for the following day? As premium flyers, why couldn't this have been handled in the appropriate first or business class lounges? It would have eased a lot of pain, stress and eradicate the total lack and utter confusion caused by the anarchy and lack of Lufthansa management/supervisory training and ground staff discipline.
As outlined earlier, we all had just got off a successful 6 star Regent Voyager Baltic cruise who selected your airline to complete our 6 star journey back to the states, This however, never transpired (as outlined above) and was not successful. As a business executive I know that something's are beyond one's control, but there can be no excuse for the total lack of any dialogue, respect or common courtesy expected from an airline of your reputation.
The one bright spot to this whole unfortunate incident was the flight home. The purser and flight attendants on our rescheduled Flight-LH456 the following day were very professional and attentive and a credit to your airline. I'm sorry the same cannot be said about the ground staff. They need sensitivity training in how to better handle and treat there stranded customers in a more effective manner.
The above criticism is meant to update you accordingly so hopefully you can investigate and act accordingly. This was a very unpleasant episode and one which I and my fellow cruise colleagues will not be repeating with your airline again.

Estimada Lic. Monika Ruehl
Lufthanza Compañía aérea
Mi nombre es Rubén Nieto Hernández, soy profesor de Arqueología en México. El pasado 9 de mayo realicé el viaje entre Frankfurt y la ciudad de México en el vuelo LH498 que partió en la hora marcada (2:05 pm). Se presentaron complicaciones de salud y me vi afectado por lo que solicité la ayuda de la tripulación quienes de inmediato se dieron a la tarea de ayudarme. Realizaron una labor que me permite afirmar que fue determinante para conservar mi vida. Sé que existe un protocolo que se sigue en estos casos, pero aun con el plan que deben seguir debo destacar el trato humano y la gran preocupación que mostraron en todo momento me ayudaron a llegar muy bien a la ciudad de México.
Siempre estuvieron pendientes de mi estado de salud y me brindaron lo mejor no solo de la empresa para la que trabajan, sino también de sí mismos, lo que sin duda habla de su inmensa calidad humana. Los felicito por contar en la empresa con personas buenas y dispuestas a dar lo mejor de sí mismas. Por favor le pido que haga extensiva esta felicitación a quienes conforman la tripulación que ese día realizó el viaje de Frankfurt a México.
Atentamente
Profr. Rubén Nieto Hernández
Universidad Autónoma del Estado de México

We were to fly to Germany in April of 2011 but my wife became ill. Her doctor submitted a letter to Lufthansa and I called a week later and they said that because it was a medical emergency they would keep our tickets valid for one year but that we could not have a refund even though I had freed our seats for resale. I requested that they send an email confirmation that our tickets are still valid but they have failed to do so. I would advise all who read this to avoid Lufthansa. They have no concern for customers.

My husband and I had recently purchased tickets to fly to Cairo, Egypt on March 24, via Lufthansa airlines. We were to take an Insights tour of Egypt once we arrived. Since Insights tours canceled the tour, we tried to change our flight to go to Athens Greece. Lufthansa made us pay an extra $1,000 in fees for the change of flight, even though the situation was out of our control. I believe that Lufthansa should not have made us pay, since Al Jazeera news is saying that there is still protesting going on in Cairo. Trying to contact Lufthansa with this complaint is impossible.

Have written twice to the Chairman in Cologne. This was a month ago. My daughter has had four large sums of money in the name of Lufthansa taken out of her Lloyds Classic Account. She is in the Amazon unable to contact Lufthansa properly, and I am writing, being her Mother, on her behalf. We have not had a single confirmation from anybody having sent copies to the Customer Feedback in Liverpool, the Chairman of the Supervisory Board in Cologne as well as the Chairman. Please can you advise by return as this is a very serious case otherwise it will be put in the appropriate hands which will do Lufthansa no good at all.

To Whom It May Concern: RE: Panagiotis Stefanias, Flight 419 Lufthansa Depart Wash/Dulles 5:50 PM, Arrive Frankfurt 7:40 AM. On Monday, December 13, 2010 Panagiotis Stefanias was to arrive in Frankfurt at 7:40 AM, instead the flight from Washington Flight 419 was delayed and I did not arrive in Frankfurt until 45 minutes later. This caused me to miss Flight 1278 Depart Frankfurt 8:55 AM. And I had to stay in Frankfurt for five (5) hours. I was supposed to arrive in Athens, Greece at 12:35 PM on Dec. 14, instead I arrived at 7:15 PM, approximately a 7 hour delay.
This caused me to miss the next connected flight to Chios, Greece on Olympic Airways Flight OA 0764 which departed on Tues, Dec. 14 at 4:50 PM. Unfortunately on Wed Dec. 15, there was a strike in Greece and there was no transportation whatsoever. This cost me two nights in an expensive hotel and I could not arrive to my destination, Chios, Greece until two days later on Dec. 16. when I should have been there on Tues. Dec. 14. At 5:40 PM. I missed a very important meeting that was held on Dec. 15. Finally, when the strike was over on Dec. 16, 5:30 AM I was able to fly to Chios on Flight OA 760.
As this incident was happening, I went to United for help and the personnel there told me to deal with this problem when I arrive back to Washington, D.C. I found that United Airlines was not in anyway helpful nor did they treat me professionally in regards to this aggravating problem that resulted in my missing an important deadline to meet in Chios, Greece. I was exhausted since I had not slept for three days because I was worried and upset and had no idea if I was ever going to get to my destination.
My family and I have been flying with United Airlines for over 22 years and I believe that your Company would want to keep good customer relations. To resolve these problems that I endured, missing my very important meeting and losing approximately one week of vacation time, and all the stress I endured, I expect United Airlines to reimburse me for at least one complimentary ticket to Greece.

I have emailed several times regarding my complaint since 18th January 2010 it is now over a year later and I continue to chase Lufthansa. Lufthansa informed me via a letter dated 3rd June 2010 that I would be reimbursed, however, after sending my bank account details I have not received anything. I have recently emailed Lufthansa and was informed a customer services operator would be in touch with me, however, again, I'm still waiting. My letters have all been sent recorded delivery and I am looking to speak with the Consumer Trading Standards office as it has been over a year and I have a letter of confirming reimbursement which has not been paid into my account!

How to enjoy a trip by air. I was on my way to Poland the other day for a reasonably important meeting. My usual travel agent did the bookings and on the 13th of October I took the bus from Lugano to Malpensa, from where a Lufthansa Regional flight was to take me first to Frankfurt and then another one on to Katowice. My first flight was already announced to be 20 late, when I booked in. How much later it was when it eventually left and by how much it arrived late I did not record.
I was just handed the information before our arrival at Frankfurt, that because of out late arrival I had been re-booked on a flight at 21.25 hrs, which was due to arrive in Katowice at 21.55 hrs. So the opening dinner of this trip with four guests was out. Graciously Lufthansa gave me a voucher for € 10 to have dinner whilst I waited the four hours for my flight. After all they had already given me half a sandwich for lunch on the flight from Milan. A little while later I could understand why they were so magnanimous. Frankfurt airport has mainly cafés and hot dog stands. It took me a mile's walk and some 20 minutes to find something that seemed to be a restaurant at which a proper dinner was served. That in turn cost € 35 and something.
My Polish hosts were kind enough to turn out to pick me up at the airport in Katowice at the late hour of arrival, so that Lufthansa were in no way required to provide me with transport or a suitable overnight stay. The next two and a half days I spent in excellent company and returned to Katowice at the end to catch my flight home. It was like my outward flight, late arriving. That did however not stop the ground staff to load us into the busses, whilst the plane was still being refuelled. We stood in the rather cool weather for 15 to 20 minutes with the bus doors wide open.
Before our arrival in Frankfurt various changes in departure gates were announced and that for Brussels passengers special transport was mentioned. I presume there was a 'European' passenger on board. When I enquired of a member of the cabin staff what would happen to me, as my connecting flight was due to leave in very short time after our arrival, I got a shrug of the shoulders. I was then entertained to a wonderful sight seeing trip of Frankfurt airport for about a quarter of an hour. When I finally arrived at the terminal, the flight for which I was booked was still on the screen and I set off for gate 34 as fast as my 88 year old legs would carry me. Sadly I had to undergo further Police and physical checks, before I got anywhere near the gate.
Altogether had three of these whilst at Frankfurt airport. The place is either too big or wrongly organized, if a transit passenger needs to be repeatedly examined in that fashion. I noted, that about half way in my effort to get to the departure gate, the flight was no longer on the screen, At that stage I changed my interest from getting to my flight, to how to get out of Frankfurt altogether. The rebooking by Lufthansa would have got me to Malpensa after 11 o'clock that night. How I was then to get to my destination was nobody's problem.
I requested to be flown to Zürich instead, where I could catch one of the hourly trains connecting that place with my home at Lugano. The next train brought me home at least a hour and a half earlier than if I had accepted the Lufthansa proposal, a welcome factor at my age. What a shame that Lufthansa's Regional services, which operate mostly against weak or non-existant competitors, get inferior treatment not only by the airline but also by Frankfurt airport's movement control. In my case two original outward flights, which I was booked on to start my journey on their return, were delayed with subsequently missed connections
I have been flying on business and privately since 1950. I have never had such a mess in all these years, crossing all continents in flights of some of the simplest airlines. But then who in your organization really cares, once the fare has been paid. After so much inconvenience and additional expense in four days, I will certainly avoid any further flights by Lufthansa and am busy passing my experience on to fellow travelers.
Yours sincerely
John Peters

Today was one more incident of harassment of airline officials Pradeep, Rajat and Aldin in Bangalore airport on 17th of Jan 2011 for flight to Frankfurt, refused boarding, badly treated …racist, anti muslim behavior shown. Female passenger well in advance of her flight was not allowed flight entry to Franfurt with inaccurate reasons. Further more the Lufthansa official abused and harassed the lone passenger as well as other team members refused any support. The passenger was my wife, she was enroute to join me in Ukraine via Frankfurt from Bangalore and I had travelled via same route few days ago. However the antimuslim, anti-woman manner of treatment of my wife has upset me and this behavior of lufthansa airlines is not uncommon with people.

As the Christmas holiday is approaching, I contacted Lufthansa to make the reservation for my son for Dec. to spend the holiday with his family. I was shocked to know that, not only I have to pay 100 Euro to change the reservation, but I have to pay for another return ticket as Lufthansa cancelled the type of economy class for such tickets and they made a new economy class, and I have to pay for a new return ticket, or go to another Airline !!! What kind of business do we have here? Where is the customer protection? Can they get away with this? Change and cancel a class without honoring the previously issued tickets?
Have feedback for Lufthansa?
Thanks for your feedback!
Sorry. Please try again later!