IHOP
IHOP Complaints Continued... (Page 2)
90+ reviews added so far. Upset? Call IHOP corporate: 1-866-444-5144

Priscilla Ruiz
from Port Orchard, WA
One star, if that!! Went to the IHOP in Laughlin on Friday November 16 for breakfast. Dining area was not that busy, had open tables. Had three wait help and one busser. Get set down and given menus and that is where the service almost stopped. Took a while for someone to take our order. We had to ask if anyone was going to even take our order! Waited for approximately 16 - 17minutes for order to be taken. While we waited for our order a couple was seated in back of us. Couple waited for about 15 minutes and no one took their order. They stood up and left. After about 15 minutes we asked what happened to our order and was told coming right up. Yeah right! we had to continue waiting. And older couple next to us again asked their waitress if she could check on their order, her reply, coming right up! No such luck. Their order finally arrived and about 3-4 minutes later our order came out. My husband's eggs was cold. I asked him if he could just eat them since we had already waited so long. How much longer to make fresh eggs! My order came and it was a disaster. I order the grilled cheese sandwich and French fries. Never realized some could butcher a grilled cheese sandwich. My grilled cheese sandwich had two slices of cold cheese. I could literally lift off the two slices of the bread. The bread had not even been buttered for grilling and had black burn streaks on the bread from the grill. Well of course it is going to burn if no butter to grill. I had specifically said not to make my French fries crispy. Do a soft fry. Well, how can you ruin fries. This IHOP could. Fries was so crispy i could snap them like shoestring potatoes. Needless to say I did not eat the fries. I ate 1/4 of the grilled cheese sandwich and left the rest of the meal. I should also mention that another couple came and was seated behind of us. After a while of no service they stood up and left. Please note that this is not a large restaurant, four people and one busboy was more than sufficient to give good service. Seems like the kitchen cook(s) needed to be trained. We decided to leave, me with no breakfast. My husband did complain to the manager on the way out and to me she did the wrong thing. She supported her staff. Great to support your staff, but great also to admit your errors. We went to the McDonalds next door so i could get something eatable. I need to mention that we have stopped in this restaurant in the past and have always been pleased. Was the poor food due to new/poor management, new wait staff and kitchen help? Who knows. We know we will never stop in this IHOP again.

kenneth galloway
from Whitefish, MT
I have gone to I hop in the Kalispell montana restrunt may time but in the last few times
in the morning I have got food that looks like it scaped of the floor and then another time
I ordered hash brown ,eggs over medeam the hash brown was so over cooked they weren't fit
eat the eggs cooker so hard you could yous them shoe leather the last time my wife and I was
in there the where short of one set up and had to ask for the second one and then we had to wait
for ever forsome one to take or order amd then the waitress didn't bring the order they had the
buss boy bring the order this only happens in the moring so this is apersonal thing and i dont know
i beleave this a cooks thing.i have never been treated so roud in a reastrunt befor. sorry about my
spelling ken galloway

Debra parchman
from Dallas, TX
I went to I hop after a football game. Upon entering the restaurant, I proceeded to go to restroom. The restroom was so dirty I refrained from going. There were paper towels hanging out of trashcan. The toiletpaper holder was open and filled with trash. There was dirty paper towels in sink and trash on floor. I refrained from using restroom. I joined my party of 5. We ordered. It took approximatly 30 minutes to receive our food. The food was cold. I ordered an omelette and didn't receive it until everyone in my party was finished eating. The bill was 70 dollars and totally not worth it. I was going to buy my brother a birthday gift card because this was his favorite birthday. I refrained from doing so. I will not be back unless there are major changes and I will tell my friends.

Rick West
from Columbus, OH
My Wife and I and a couple of friends like having breakfast at your restaurant. on this day I wish we had gone to Bob Evans.
From the time we walked in we should at the door with no greeter for 6 Minutes. the line started getting backed up before
someone came to the front to start seating people. After our server took our drink order she return with our drinks 10 minutes later.
The ice water was fine being cold but so was our coffee. Our server then took our order. We got our food 30 minutes later, eggs were cold
pancakes were burnt. Our friend did not get her eggs right away because they dropped them on the floor and was making another set.
When the manager came around and asked how everything was I told him about the cold coffee, cold eggs,and burnt pancakes. He offered to get me more coffee. After 5 minutes another manager came to the table and asked how everything was. Again I said the same to him. It should have been a great clue if he would have noticed we left most of our food on the plates and was waiting for our checks. I gave 1 star because it would not let me say zero. We have be in that restaurant many times but that was the worst everything. Maybe if the managers were not walking around with cell phones. They might have known what was going on. I would not have brought that meal back to my dog.

Sylvia Barry
from Houston, TX
Went to IHOP today October 10th 2018, address 13388 Northwest Katy Freeway Houston, Texas 77040 . Received actually NO SERVICE because I was sit down by the manager and someone was supposed to come. I waited for 15 minutes no one never did arrive so I picked up my grandson and I politely walked out. I would never step feet in there again and I will let family and friends be aware not to go to that IHOP location. I never been into IHOP and been treated like I was invisible. I guess customer service is not a big thing for IHOP!!
Just very upset and disappointed and the place wasn't even busy or Pack!!
Time:12:00-12:15 when me and my grandson was there.
On a scale 1-5......it was a ZERO! !

after placing our order we noticed the wait person went to a corner and began talking to another worker. they remained in what I assume is the gossip area for employees for several minutes not processing our order. once our order was put into the system we waited ,and waited. finally after 1/2 hour no wait person ,no food. I went and found another employee to check on our order, seems the first employee had been taken off the floor and removed to the kitchen in order to translate from English to Spanish instruction on how to prepare the food. our order was in the confusion overlooked. we waited another 1/2 hour had to chase down another waiter finally got our order, began to eat and then our original waitress brought out another part of my hamburger it seems due to the language barrier my hamburger was missing some of its assembly. my wife and I have been ihop customers for years but service has lately declined to a point that unless I am compensated for this I will find other places to eat. this store was in Grass valley California our total bill was twenty four dollars which if not for California laws I would not have paid.

C. WILLIAMS
from Mission, TX
THE GENERAL MANAGER OF STORE #3220 WHOS NAME I BELIEVE IS DAVID, IS A TERRIBLE DISRESPECTFULL PERSON. AS A IHOP CUSTOMER HE HAS TREATED ME VERY RUDELY TWICE IN TWO WEEKS. I HAVE ALSO SEEN HIM YELL AT THE PEOPLE THAT WORK AT THAT LOCAION 3220 VERIOUS TIMES IN FRONT OF IHOP CUSTOMERS. THIS TYPE OF BEHAVIOR IS UNCALLED FOR AND VERY UNPROFESSIONAL. THIS GENERAL MANAGER SHOULD BE FIRED FOR THE WAY HE TREATS IHOP EMPLOYEES AND IHOPS CUSTOMERS. I GO AT LEAST 3 TIME A WEEK TO THIS IHOP LOCATION AND SPEND MY HARD EARNED MONEY THERE. ONCE AGAIN, THIS GENERAL MANAGER SHOULD BE FIRED ASAP.

Monique thomas
from New Iberia, LA
I walk in an every one was nice my server started off very nice then I waited for my food for 20 mins I needed a refill on my drank so I could finish my meal an she had disappear when she finally came back from the back of the restaurant/outside she was upset I'm only saying outside she was sweating an I hear her fussing talking about some one in the kitchen is a mess b...ch an I hope she gets fired jus want y'all to no I will never come back

Wanda
from Greensboro, NC
I my husband and two children 8and 2 went to the I hope off west over Terrance in Greensboro NC on July 27th 2018. When we walked in the floors were not clean nor was many of he tables but we figured maybe they were a little slow getting to it. A manager came out and sat us after no one greeted us at the frount he sat us at a table near the bathroom when I ask to sit somewhere else because the tables around there was dirty and frankly I didn't care to smell when people open the bathroom door he moved us to another table, we sat at that table for 15 to 20 min no one acknowledge us at all I had two small children who was not only hungry but thirsty after spending the morning in the park, finally me and my husband pick up the kids and just left. How sad it was to have to leave a place I truly like to eat at but there are too many places to spend our money where they want to take our order in a reasonable amount of time or at least give us water and act knowledge we are there.

Lorri Clarke-Lockhart
from Middletown, PA
My sister and I was dining at I Hop located on Union Deposit for breakfast. Waitress gave a dirty coffee mug with lipstick print on ..I notified someone from a number that is in store in regards to this Discussing experience I encountered..the young lad said she was going to send out gift cards which I have never received but my sister has and I'm the one who has experience this trouble event. I'm hoping someone will reach out to me cause this location is not a good place to eat at no one like to eat on dirty dishes..I have a video of my experience and I plan on taking this to the news media

DONALD C SMITH
from Everett, MA
No service refused service. Store 4187. July 4th 2018. 830am. Had to leave store to aviod making a scene. This store had video.

Stacey Halsey
from Hendersonville, NC
Stopped at store 2008 in Arden NC for a bite to eat. After being seated we received our drinks and then waited and waited and waited, finally the lady came and took our order. I ordered fish and chips and my husband got the country steak. After another long wait the food arrived. The fish was good but very greasy-almost as if it sat in the fryer without being drained. As I ate several bites there was a hair on the plate under the fish. My husbands country steak was very dried out and not cooked--should we say re-heated as it was cold. The waitress never came back to see if we were ok,never asked if we like more to drink nothing! When she did come to bring the bill I told her of the hair in my food and she went to get the head person who refunded my meal. Needless to say the food was horrible and the service sucked! Sad part is the restaurant was not busy at all-maybe 6 tables. Very disappointed in IHOP!

izaiah ostler
from Salt Lake City, UT
I ordered my breakfast on the online app.. when I arrived to pick up my breakfast there was no one up front.. then when someone came this lady was unwelcoming she acted as if she didnt want to be there that she was annoyed.. you could tell by the tone in her voice n her body language. then in her ugh an annoyed voice she asked how many ? I replied I'm here to pick up my order.. she asked me if I ordered ___ a word I didnt understand I asked what? she replied same again to which I can not tell you what it was now .. so again I asked what in the world is that ? she slowly looked through the receipt n said annoyed is your name izaiah? I replied yes then she just handed me my bags n told me to have a good day.. She didnt go thru my order to make sure it was all there with me didnt ask if I needed anything else.. I didnt get any butter with my order grant ut I didnt check cuz I felt I was being rushed out the door felt very unwelcome... n for a person like that being the first person they interact with at your restuarant I dont think you want your guests feeling unwanted
restaurant in layton on main street next to freeway... at 958 am Saturday Jun 30 2018 unfortunately I did not get her name but she was about 5 foot ish shoulder length brown hair if I recall

izaiah ostler
from Salt Lake City, UT
I ordered my breakfast on the online app.. when I arrived to pick up my breakfast there was no one up front.. then when someone came this lady was unwelcoming she acted as if she didnt want to be there that she was annoyed.. you could tell by the tone in her voice n her body language. then in her ugh an annoyed voice she asked how many ? I replied I'm here to pick up my order.. she asked me if I ordered ___ a word I didnt understand I asked what? she replied same again to which I can not tell you what it was now .. so again I asked what in the world is that ? she slowly looked through the receipt n said annoyed is your name izaiah? I replied yes then she just handed me my bags n told me to have a good day.. She didnt go thru my order to make sure it was all there with me didnt ask if I needed anything else.. I didnt get any butter with my order grant ut I didnt check cuz I felt I was being rushed out the door felt very unwelcome... n for a person like that being the first person they interact with at your restuarant I dont think you want your guests feeling unwanted
restaurant in layton on main street next to freeway... at 958 am Saturday Jun 30 2018 unfortunately I did not get her name but she was about 5 foot ish shoulder length brown hair if I recall

KAMAL Ulaby
from Oklahoma City, OK
2 times at I HOP.
First for Breakfast: ordered omelet and asked for French toast as a combination. The waitress said it will be add $ 1 plus. Said Ok.
Gave me the bill and had the french toast as separate and full price.
She argued with me and never adjusted.
Second Today's date lunch:
Ordered the burger special ( Burger with unlimited fries).
Burger tasted extremely bad so is my friend who was with me and ordered the same.
I asked for the refill on the fries and took them 16 minutes to get me the second refill ( Of course did not eat it it).
We paid ad left the place with bad bad taste and this is redlcilus of waiting 16 minutes on the fries (Refill).
Waiter said they are cooking it>>>

Celia K Gonzales
from Denver, CO
I was at your restaurant this evening 1015pm I sat there for over an he to get food. When we received our food it was cold. When asked to have it taken back I had encountered attitude from one of the managers. I was very disappointed in the food and service my family and I endored. I would not recommend this specific IHOP to anyone I know, especially spending over 70.00.

Chongmi59 morning Jorgensen
from Moreno Valley, CA
, March 24th Saturday at 7:30 a.m. me and my husband when to IHOP in Perris Boulevard and Irish Boulevard in California Moreno Valley there was music was so loud turn down they say they can't turn down because manager set it down for volume that can turn down I have a videotape I take it I will show you if you want to see it that was an offer service business you cannot have a early morning breakfast with that music when you become senior citizen we don't like that kind of loud music.

LELA M MCDONALD
from Atlanta, GA
My significant other and I visited the IHOP located at 2910 Stonecrest Dr. in Lithonia, GA (Store #3230) on Saturday, March 10, 2018 around 11:30PM. We were seated immediately. The restaurant had customers, but it wasn't a busy night for Saturday. We sat and waited, and waited...we waited ten minutes and NO ONE even acknowledged us! So we left. The following day, I called to speak to a manager. The gal who answered told me a manager was on duty and told me to hold. She never even went to get a manager or even summoned someone to assist her. I know this because she put the phone down and waited on the next customer. I heard the entire conversation! I was on hold for 15 minutes before someone hung up the phone. He and I visit different IHOPs from time to time, this has been thee WORST customer service ever!

Anthony
from Bayville, NJ
I arrived at your store located on hooper and rte37 promptly after entering the store the larger female manager made sexual advances towards me, it made me feel uncomfortable' i shruged it off and sat myself at a table' but I did not feel like being in the restaurant any longer. Shortly after my friend came back from th e bathroom another manager came to my table and told us we could not eat there, I feel like I was refused service because I rejected the female mangers sexual advance's, I do not expect aNY coupons or free give aways from this i just would like to inform you of the mangers you are hiring. Thank you for your time and consideration Anthony...

Carter campbell
from Baltimore, MD
I felt like we were eating in a jungle. Our waitress was great but the rest of the staff was very obnoxious and un professional. They were slamming dishes, screaming at each other, laughing very loudly, walking through the restaurant kicking things. I will not take my wife and 3 year old daughter back. We had to wait 30 minutes to be seated when there was open tables every where as well. Very dissatisfied and will not be coming back to this I hop in Danville Virginia.

Carolyn allen
from Franklinton, NC
My grandson and I went to your company this morning. Little before 10:00 am. We order our food. However after waiting for over hour for our order. We decided to get up an leave. People after us. Receive there food and was almost finished. No one ever came back to the table. We have been there several times and this has been my worst experience ever.

John Fischer
from Dallas, TX
why do you serve French toast made with cinnamon? I am 1 of many that can't consume cinnamon due to a bad reaction. I will start going to Denny's where I know I can get French toast without cinnamon. I hope that you will consider the change.

Rako Vaughn
from Huntersville, NC
I received a text saying if I came in and dined, spending $10.00 that I would receive $3.00 off my meal. My total was $10.71 they were not able to honor it because my meal was 9.89 and the rest was tax. Well it never stated that there was never any small print saying it doesn't include taxes. Therefore I paid for my meal, and it also happened another time I received a text saying if I ordered 2 egg 2sausage hash brown's and toast it would be $4.99. But they didn't honor the text because I didn't say it when I first got there...which I was not told to do in the text.
I don't mind paying by any means, but when you text me something and don't fall through..It's false advertising...and I'm not happy. My waitress was very nice..in spite of all that I still left her a tip because it wasn't her fault. The manager the big black guy...both times!...is who I had a problem with and I'm black so I'm not racist. But I also work in customer service so I am well aware of how the situation was to be handled. This was the store in Huntersville, NC.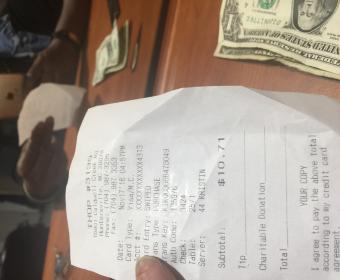 I was dinning last night at IHOP #3319 and our server was 203. I didn't mind having to wait to be seated and I didn't mind waiting for our food. What really upset me was the fact I didn't receive my pancakes that were a part of my meal. Our server assumed that I didn't want them, but I did. When I said something about not receiving them she gave me a .90 cent discount and when I finally got through to her that I really wanted them she said I gave you a .90 cent discount which was a senior discount, The manager was standing there and I told her what was going on and she gave me an additional .90 cent discount. They ran my debit card twice to correct my bill which both transactions came out of my bank account. I don't want any compensation from the bad experience. I just don't want this to happen to anyone else.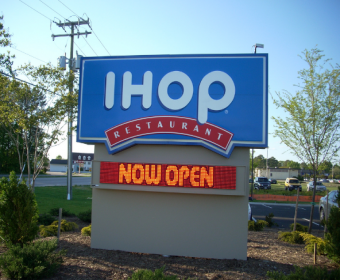 Ed Stetz
from McKeesport, PA
Went to IHOP on Sept 6th. Sat at our table for almost 15 mins before anyone came. He shows up with a trainee. He takes our order without writing it down. I ordered scramble eggs bacon sausage and hash browns. I get my order and it is regular eggs and 6 pieces of sausage and the hash browns are cold. I waited another 10 mins to get our check before I just went to counter without my check. He shows up and asked me what I ordered. I had to tell him.
Paid with my American Express card. We left to go to Erie Pa about an 2 hours away. Got to hotel and realize he never gave me my card back. Had to call and make sure my card was locked up. Had to go back 3 days later to get my card. There were maybe 15 people there at the time of our visit so I just don't understand why the service was absolutely terrible. Won't be going back.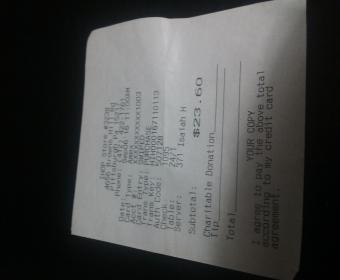 Roy W. Martin
from Belleville, MI
Today (Wednesday-August 31, 2016) the wife and I had just finished a morning of light shopping in Canton, Michigan at a Dollar Tree store and my wife asked if we could stop at the local IHOPs, which was in the same parking lot area just off of Ford road and just east of Canton Center road by a quarter mile . We went inside IHOPS at about 11:05 AM and were met after about one minute by the greater, who was a young man, and were told to please wait as they were cleaning a couple more tables.
We waited about 3-4 minutes for them to clean those couple of tables. The restaurant was about 40% filled at the time and there seemed to be enough staff waiting tables. At about 11:10 AM, or so, a gentleman waiter asked if we would like anything to drink before ordering and we said yes and he took our order and went to the next table, whom had been seated just after us and asked them as well on his way to fill the drink orders. The drinks were brought to our table at 11:15 AM.
The waiter took our order at that time, which consisted of a Spinach Omelet for my wife and a cheeseburger and seasoned fries for myself. We sat patiently waiting for our order to come for about 25 minutes and it was now 11:40 AM at which time, the waiter came by to tell us that they were backed up in the kitchen and it should just be a few minutes. I just responded with "I hope so, as it has been too long already"! I noticed, as it was pretty loud and steady, a lot of very loud conversation going on in the kitchen area.
At 11:45 AM or so, I flagged down another employee (a lady with blond hair) and told her we had been waiting WAY TOO LONG for our meal and told her the time that we placed the order with our waiter and she said she understood and headed straight for the kitchen. The conversations were still loud in the kitchen and could be heard easily in the dining area. After waiting another 5 minutes ( now 11:50 AM) with no response or update as to why the meal was taking so long, I flagged down the young Asian man that had seated us and told him in no uncertain terms that it was now to a point that if our food was not at our table in the next 5 minutes that we would be leaving.
He went directly to the kitchen and never returned to our table, nor did anyone else for that matter. So at 11:57, a total of 52 minutes after placing our order we got up and walked out and passed the young Asian man at the welcome booth where we first came in. I don't know what was taking place in the kitchen, but whatever it was, it had no business going on in an IHOP restaurant or any other restaurant for that matter where the customers can hear it. We have been to many IHOPs over the years and NEVER been treated this way. Never.
We are very polite people and never ask anyone for any more than we need. Just as a note, when we left our booth, the booth next to ours that had sat down and ordered just after us had not received their order yet either. Everything that was bad business was happening in the kitchen, as the rest of the staff continued to make excuses for them. We will be going to the Ann Arbor IHOPs from now on as it is always a relaxing dining time. We shop in the Canton area regularly, but will feel we can never stop at the Canton IHOPs again. I kind of ruined a nice calm day of shopping, when it reality, it should have been the other way around. Sad as best. I just felt you should be made aware. Thank you for the opportunity to voice our dismay today.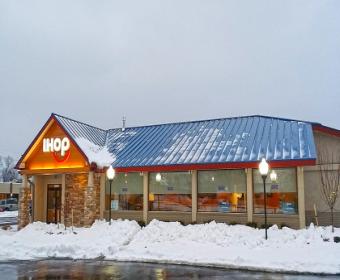 Robert Avila
from Houston, TX
Totally disappointed. One our favorite restaurant in our own town Edinburg, Tx 517 E Trenton Rd. This incident happened today Sunday 14th on or around 8:40pm. My family and I, in total 6 of us waited for more than 45 min. I raised up my hand and asked our waitress on our order status when she never kept informed she mentioned it will take more time because there was only one cook and it was a beginner.
We kept waiting then she came again saying cook was still behind on orders and on top of that my daughters side order were out. My family and I walked out and I approached to register and asked for a manager on duty I told her why they never told us they were short on employees. This is unacceptable unprofessional way to treat customers...we felt so bad on this night. Disregard this comment if you really don't care. Otherwise join us and boycott IHOP customer service!

Charles Ross
from Huntersville, NC
Today on your 58th anniversary we went to I hop I am a member of Join the club. I took my 4 and 10 yr. old daughters today when we walked in they took our name and said there was a wait but there were many, many tables open. After 5 or so minutes they sat us and I asked the server if it was .58 cents for a short stack she said she did not know. The advertisement was on the table. They had no kids menu's and gave my 10 year old an adult order she was unable to finish.
I went to check out and I had enough visits IHOP texted me a $3 off coupon which the cashier could not handle and had to get her manager. Took another 5 or so minutes. Before leaving I went to your manager to say how bad a day this was and yes he did offer to refund me money on my daughters over priced adult order. I declined however he did not even apologize for the bad day. He put his head down. I am a frequent visitor but if this happens again I will walk out and Bob Evans is less then half the distance from where I live I will go there. Bad service, Horrible Manager who seems he does not care. We were at the Huntersville, NC location.

The IHOP server had me sitting down for over 20 minutes. Once i called her she refused to accept her ignoring me for so long and asked me if i rather have another server with a very strong attitude! Worst service in the world from an employee. Hialeah will always be hialeah.

Tracy sullivan
from Portage, IN
Poor service with poor food and a wait time of 35 min. No manager on duty on May 31,2016 @ 7:00 pm. What a joke!

Antoinette
from Hartford, CT
The service at the Bloomfield, CT location was terrible. Me and my friend waited almost a half an hour for drinks. Yet, the workers kept peeping their eyes at us. I would never go there again.

Jamie traver
from Peekskill, NY
April 28 2016 took my family of 4 to Mohegan lake IHOP. Service was OK but the food was horrible, eggs under cooked hash browns cold and sausage seamed like left over from am breakfast. As this was an evening dinner visit! Chicken was overcooked couldn't even bite it pancakes were good. Overall not too happy.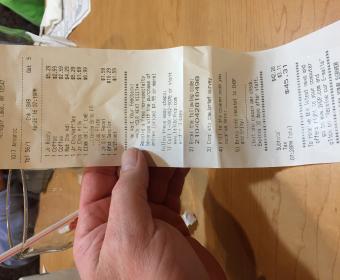 Absolutely ridiculous!! My family and I just left the IHOP in Suwanee, Ga. and I cannot believe the attitude of the manager. They're having a special where kids eat free after 4pm. My husband and I decided to bring our 4. When we walked in the door we asked if they were doing the kids eat for free special and we were told yes. We get seated and order the kids food first. We did this so that they could eat and not disturb the rest of the restaurant. My husband and I placed our order about 10 mins after. We expected the kids meal to come out shortly after ordered. Nope! The kids food came out WITH our food. So for about 30-40 minutes our kids were waiting and being......kids. I don't understand why it took so long for the food to come out since the restaurant was basically empty.
Anyways, once the food came out we noticed that one of the dishes was incorrect. No problem. Easy fix. Our issue comes in at the end of our dining experience. We weren't aware that the "kids eat for free" special had stipulations. We weren't aware that it was a "1 kid per adult" deal. We weren't aware of this and neither was our server. She didn't admit to not knowing until the END of our meal when we were being handed the check. I asked how were we supposed to know if you yourself didn't? I then asked to speak with the manager. The manager, Juan Juarez, comes out and has the most smug, condescending and nonchalant attitude and body language I've ever seen. He says, "the sign says ask for details inside." I say, "we did and our server didn't give us THOSE details!" He says, "oh well, it is what it is there's nothing I can do."
I will NEVER return to this establishment! If these are the people who are working here, I want nothing to do with this type of restaurant. No regard for customers who were completely unaware of the "details" even AFTER asking about them. All he had to do was comp the 2 kids meals because we asked questions and were given FALSE information. That's not our fault, it's on the server and the manager. What a complete and total lack of human decency. Oh, and they kept our recipt. You know the one with the code on the bottom to take the survey? Yeah, that one. It wasn't in there when they brought back our credit card. The only thing in the check booklet was the copy that we sign and the copy that we get. So now we can't even take the survey to file a FORMAL complaint. It all seems shady to me and I don't like it one bit.

Sharon Williams
from Jackson, MS
3/6/2016: Today at 5:35 am I call Ihop Restaurant at 474 Briarwood Drive Jackson, MS to order only "Stack of Blueberry Pancakes with Whipped Topping" . A gentleman by the name of James answer the phone I stated to him that I would like to order a "stack of blueberry pancakes with whipped topping" he stated wait let me get someone to take your order, no one answer the phone. and that was 20 minutes. So I went there and stated you all are not answering the phone? Then the young lady stated that another lady took to phone to give it to me, so I didn't take it because I believe if her took the phone so she should have been the one to take your order.
Now I am upset. So I placed my order, after receiving my I went to work , then open up my containers found out they messed my order up. I called back and asked for the manager and the was James, explain to him about what happened. Now I have to leave my job and drive 15min back to Ihop to get my money back for a bad order, and all I wanted was as stack of "Blueberry Pancakes with Whipped Topping. Please tell me what is so hard about this order, and on top of that there was only one table with four people already eating, The floor when you walk up to the counter of nasty , and when you look into the dining area the floor under the table was nasty.

Jeremy evans
from Fort Worth, TX
Me and my family have been waiting for our food for 45 minutes. My son did get his cheese sticks in before the rest of out food like i ask. Bout 20 min latter. We are very disappointed and tired of waiting. We see our food but it might be cold before it gets here. Hoping IHOP corporate reads my complaint and fixes their sloppy service.

Albert C. Arzola
from Rio Rancho, NM
My wife and I decided to have breakfast at IHOP, when we arrived there were quite a few dirty tables with used dishes on them. We found a table and waited for about 20 minutes to have our order taken. We got our order about 45 minutes after we arrived. I ordered the Belgian Waffle, scrambled eggs, and bacon. I received a cold waffle, no butter, and 3 small pieces of bacon that seemed to be eaten before, and cold scrambled eggs. I had my heart set on a waffle and strawberry syrup.
The strawberry syrup on the table would not pour out, as for the blue berry syrup some clear liquid dripped out of the spout and was also un pourable. I tried the syrup containers from the next table only to find out they were un pourable also. Who knows how long these syrup containers had been sitting out on the tables. I was very hungry at the time and only ate the scrambled eggs. The manager was willing to take the Waffle off the receipt. I would not recommend that anyone stop and eat at this establishment in the future. This ruined my whole day.

Elvin Jordan
from Puyallup, WA
I would like to bring to your attention an issue I had while dining at one of the IHOP locations. The IHOP store # 1752 located at 178 SW Campus Drive, Federal Way, WA. 98023. The date I dined was November 9, 2015 between 10:45 am and 11:30am. My experience while dining and with my server I described as good with no complaints. The issue occurred when I went to pay at the cashier up front. After paying and receiving my change I noticed the cashier did not give me a receipt or the receipt survey that was given to her for payment. I then asked for the receipt that was printed and was told it was already thrown in the trash. I then asked for the survey receipt given for payment and this to could not be found.
The cashier informed me she would have to look thru the trash so waited about 5 minutes without her finding the receipt. It was only after my server came and informed the cashier to just look for either the survey receipt or the printed receipt from payment that my receipt was found. This was about 8 to 10 minutes later after originally paying. I would like you to address the following issues for me. Why I am not given the printed receipt after payment or asked if I needed the receipt? It was only between 10 - 15 seconds from the time it printed to when I asked for it that it became lost and was thrown away. Why I am not given back the survey receipt after payment. If the survey is for the purposes of IHOP receiving customer feedback then what is the purpose of having it if the cashier does not return it to the customer after payment.
I am a business traveler the majority of the times I dine at IHOP so receipts are necessary for me to account for my eating expenses related to my job. On this particular date I found that it was difficult to obtain something that is so simple. When I asked the cashier if she could reprint it since she could not find it the response was because the cash register was already closed. Normally on my visits to IHOP I do receive a receipt but I'm noticing now that at some IHOPs I have to either ask for a receipt or asked to have the survey receipt returned. My experience today, 11/09/15, is why I am bringing this to your attention because there appears to be something missing in training of your employees regarding this area.
I was not able to get the name of the cashier with whom I had this issue but have provided the location and time of dining. My receipt on that day was for a total of $12.91 with Chk # 3448 with time stamp of Nov09' 15 11:14AM Tbl 53/1. This issue needs to be addressed in general at IHOP and specifically at this location since it is most recent.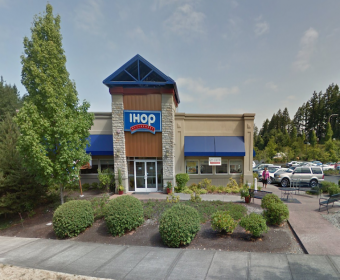 Thanks for your feedback!
Sorry. Please try again later!