Hyundai
Hyundai Complaints Continued... (Page 2)
113+ reviews added so far. Upset? Call Hyundai corporate: 714-965-3000
Dear Sirs, I bought from you a 2012 santa Fe Limited exactly a year ago. Vin # 5xyzkdag7cg094929 Model# 62462A65 Engine# G6dcbs685044 Although I am happy with the SUV in general- love the truck, I am trully UNHAPPY with Hyundai Motors Corporation, because of the EPA Fuel Economy estimates write-up. We still hold in our possession the Window sticker, that illustrates City MPG "20" and Highway MPG "26". My Santa Fe is giving me an average of 13 MPG- which is far less than your projection. I dont like it when companys like yourself lie just to sell. I intend to follow this through, write letters to everyone- its not fair for the customer that is currently paying $4.29 per gallon and getting 13 gallons per mile in City use.
I purchased my hyundai Sonata in 2006 brand new with 4 miles from the showroom . I love my hyundai sonata but I am very displeased with the hyundai paint job, I would think for 20k, when I wash my car with a regular hose with normal pressure that the paint would not just peel and chip off like I'm using a pressure washer. I am very aware of the normal scratches and dings on bumpers , but this has been an issue for past couple years and every year has progressively getting worse. I would appreciate it if you could tell me if there has been any re-calls on the 2006 paint. I would provide pictures if needed.
Hello, I purchased a Hyundai Santro car from Pioneer Hyundai, Sherpur chowk, Ludhiana in June 2006.Till date, the car has clocked 29,930 kms only. However, I have had to replace the tyres before the car had reached even 20,000 kms. Usually the tyres should run well for around 40,000 kms. The signs of wearing out were recognized at time of 1st service itself and common measures like rotation of tyres, alignment testing( which turned out to be O.K.), and addition of weights to the rim were done at subsequent services at your authorized centers but the wearing out of tyres continued.At each service. I pointed this out but no expert help was made available to me.At the last service, conducted in August 2013,on repeatedly pointing out the problem, the "Technical Service Advisor" told me that the car had a "dead axle" which would require replacement and cost around Rs., 18 to 20,000.
Having had the car serviced at your authorized centres in Ludhiana, Jullundur and Chandigarh and no one being able to spot the reason for the untimely wearing out of tyres, I did not immediately get the Dead Axle replaced and need expert advice in finding out the exact reason for this problem. Also, I was told by Pioneer Hyundai that since the warranty/guarantee period of 2 years since the purchase was made had lapsed, nothing could be done.I feel that since the authorised service centres had not been able to remedy the problem in time, the problem should be handled and the expenses borne by the company, including a new set of tyres.I hope you will help find a solution soon, as me and my family are forced to drive an unsafe Santro Car.
This is the third time the EPS light came on in my 2008 hyundai elantra, but thats not all. The power steering goes out before the light even warns me of the problem. I am a young lady of 28 years old and consider myself in shape but when the power steering goes out in the middle of the city while i am making a turn the amount of effort that is put into to turning the vehicle is incredidible and very disconcearning.
I bought my 2006 in 2008. It had only about 22,000 miles on it. Now it has about 58,000 miles on it and the CHECK ENGINE light came on. The diagnosis code was P0741. My Hyundai dealer says I have to replace my transmission, which I am doing. However, I would just like to know why a Hyundai Sonata transmission with less than 60,000 miles on it should need a new transmission so soon.
Harold C. Hardy
from Holly Springs, NC
I'm upset about paying $561.13 for a Ignition Lock Cylinder that should have been a recall item given the reported problems from customers. Ignition key would not turn at all so the car could not be started. Steering did not lock up initially, but when I tried to turn the key along with steering, it got locked. I called the dealer and explained what was going on and they told me to tow the car in so they could check it out. They checked the car out and determined that the whole unit needed to be replaced. This is a common problem with Hyundai of various year even though it has not been recalled. I paid $561.13 all of which Hyundai owes me immediately.
I was sent an e-mail by Andrew Zeller on 3-31-14 quoting a complete description of the price breakdown for a 2013 Sonata Hybrid (stock # 709947) complete with all discounts. When I arrived at the dealership there were no 2013's available. All had been sold days before. You can imagine how disappointed I was when I had been told minutes before I arrived that they indeed had this vehicle.
I have been a loyal Hyundai customer since the late 1990's and continue to verbally support your company to family and friends. I have purchased a used Hyundai and a new 2000, 2006, 2010 and 2013 Sonata. Additionally I have a 2011 Santa Fe at this time.
In 2005 I bought a brand new Santa Fe or so I thought until I went to sell it.Car Fact was done on my car and I found out it was hit on the right side before I even bought the car. This was never told to me and I lost 500.00 dollars on the car. I have recommended people before to this dealer ship but never again. Michele mariano
Had new wipers motor put on cost $285.81 and that`s with a $30.00 discount. salesman said it was $300.00. $145.50 labor, $131.02 parts, $14.55 environmental charge, $24.74 taxes. I feel like I got taking begin a woman. $285.81 for wipers motor. not going back trying to find someone else to work on my car that is lot more reasonable. northland Hyundai Sherwood, if I find someone else to do my work see you.
I am leasing to own a hyundi santa fe suv and the right side rods snapped and threw my suv into a tree. And the prob is i know now it a recall and done exstensive reseach and dealer in bennington vt where i got it said nothing. My loan is through santander usa and iI have notifed them of this as well. I want it fixed or replaced. What can you do to remidy this before I contact a laywer? My phone number is listed online.
Upon leasing my Hyundai 1.5 yrs. ago i was told by the F&I employee that i would receive 2yrs. free oil changes on my car.On Dec. 8 2012 i brought my car for a oil change & i was told that the oil change was not free due to the fact you are not allowed more than 3 Hyundai  oil changes in a given yr. I was never told this by the finance & insurance man. All he had said upon leasing the car was that oil changes were free for the first 2 yrs.
That's what i expected! It was the principle not the $38.oo over charge for an oil change.After being extremely satisfied with the dealership up to this point this situation has left a bad taste in my mouth. Before this i was definitely going to go back to Hyundai to lease another car; now i am not. I do not appreciate being lied to by salespeople who only care about their commission. Extremely disappointed!
We went to Hyundai (constantia Kloof), the guy that gave us service is "Madi" not sure of the surname. He helped us to buy a Hyundai Atos 2009 model, we got the car one week after applying, Madi said that there are a few things to be changes on the car, it didnt have a back board and the radio that was in the care was seeking for signal so he said that my husband should bring the car in about a week so that theycan put in a backboard aswell as a new radio. The day my Husband bought the car home he relised that there was nothing keeping the spare wheel down in the "boot", the fog lights was not working, as well as some small stuff, he phoned "Madi" to tell hom all the things that was wrong on the car and he said he will figure it out and get back to him.
He didn't phone us back so my husband had to phone him all the time and to me thats not good service. When we went there for the car my husband asked the Hyundai sales guy if he couldnt take out a backboard out of one of the other Atos'es, he said that its against the policy, now i dont understand during the week he said that a Atos 2010 model is coming in and he will take that backboard but he said its against their policy??? He also said that the car will be having a "valet" but we found a bottle of water and a packet of simba under the seats of the car so it couldnt have been for a "valet". Up to today 26/03/2011 we had no service to put in a new backboard and radio and all other things wrong on the car.
Will we get some service on getting these things sorted out???? Weve got the car for a month now this is really getting on my nerves…
I am at the end of my tether I have brought my Hyundai car in now over four times for the exact same complaint and each time I get told it is something else….I got my car back on Tuesday afternoon and by last night the noise was back and I can hardly get the car in to first gear and it is sticking in reverse as well. I am a bookkeeper that gets paid per hour each and every time I have had to bring the car in to Hyundai and fetch it, it has cost me personally…I really need this to be addressed ASAP or I will have to go directly to Hyundai and express my totally dissatisfaction with the way in which the problems have been!
Peter Salvatore Coletti
from Westbury, NY
i brought my genisis in for service about 2 weeks ago. hyundai service damaged my car .it was in body shop for 12 days.i had to make numerous phone calls for an update.they rented me a tuscon .when i got the car on 11/06 18 i noticed that my rear bumper was damaged and the car came back filthy
Amanda Bidgood
from Drums, PA
When I received my oil change they tightened the bolt so hard. After the dealership went under, my husband tried getting the bolt off - and ended up stripping the bolt. He then also had to remove the skid cover to access the area easier.
This is ridiculous, because the shop tightened this bolt so hard, that it became stripped and I had to purchase a new one.
Ken Surowiec
from Etobicoke, ON
I purchased a new Santa Fe in 20010.My daughter bought a used 2009 Santa Fe. A close friend bought 2 new Santa Fes, one in 200i2 and 2018. My eldest daughter just bought a new Hyundai Kona from Hyundai Miss. which she loves.I would say I've shown a great degree of loyalty to the Hyundai product and had some influence in these purchases by family and friends.
Now to my complaint and disappointment with the Hyundai Service Centre in Orillia. My family and I were returning from vacation when the brakes on my Hyundai failed. The car was towed to Hyundai on Sundial Road. I phoned the next day to find out what the problem was. I was told the rear brakes needed servicing. The $950. charge seemed high to me compared to prices in Toronto. I paid the bill with resevations about the charges for other jobs like servicing the front breaks which were done 3 months earlier in Toronto. Three weeks later I had problems with the rear brakes again. They were smoking and boiling hot.I was towed again. This time I was told the caliper was faulty. The cost to replace the caliper was $4oo..I was very very upset.I split the cost. paid $200. I had to wait to have a non Hyundai part to be delivered.
Disappointed with service. Integrity and Honesty lacking. Second thoughts about purchasing another Hyundai
Gary Kimble
from Williston, FL
Concerns Jenkins of Ocala. During test drive I had to keep asking when to turn as person was on their cell phone.Kept us waiting unnessarly during the negotiating process. Had questions concerning maintainance plan - called service department three times with no answer-talked to salesperson who said she would have them call me-no call - sales person did give some info so I gave up. Unfortunately I bought a car there and regretted it ever since. Should have bought it at Jenkins of Leesburg who have always treated me like a valued customer, not at Ocala. When we picked up the car it didn't have all the protective plastic removed - still some inside that wasn'removed. They put the wrong license plate on our new car - luckily we noticed it when coming out of a restraurant before going home(45 minutes). We were invited to a new owner supper but when we got there management failed to tell our salesperson it had been cancelled - were told we would get a gift - no card after almost 4 weeks. Sales manager told me he would give me a perk if I came in to talk to them. After buying the car he said he didn't remember telling me that. Our salesperson said she would get me a gift card to account fo the promised perk - called 2 or 3 times but she said she had to talk to the customer relations manager and let me know what she said - never heard back. Finally she told me that I wasn't getting a gift card because gave them a bad survey-SUPRISE!!! I told her I was going to complain to Hyundai and Jenkins-she called and said she would talk to the General Manager and get back to me - that was Monday morning and no answer. Please have someone call me at 330-322-9264. Thanks
Elizabeth and Beverly Van Zyl
from Palm Harbor, FL
2015 Hyundai Eleantra SE is a LEMON!!
We have had problems with this car for years now. It is one thing after another. We had the car in for several issues
with the car. Two of the issues the dealership could not even fix the problem. I made a list of all the issues that we are
having with the car.
On 11/15/2016 with 12185 miles on the car, we had to replace the battery on the car.
On 05/22/2017 with 15516 miles on the car, we had to replace (2) tires on the car because the tires were bald.
On 11/03/2017 with 18268 on the car, we had to replace the other (2) tires on the car because the tires were bald. We had problem
with the car stalling. The dealership could not find anything wrong with the car.
On 01/18/2018 with 20747 miles on the car. We had a problem with a sound when the car starts. When the car starts it sounds like metal
clinking. It does not matter if the car is cold in the morning or anytime of the day. When I start the car, it makes this sound.
I had to tape the sound so the service advisor could hear the sound. The tech could not hear it.
02/08/2018 with 20749 miles on the car. We still had the problem with a sound when the car started. When the car starts it sounds like metal clinking.
The dealership kept the car overnight. The next day the tech did hear the sound. They tested the alternator and it was bad. They had to replace the alternator
on the car. Even after the dealership replaced the alternator I still had the same sound as before. The replacement of the alternator did not stop the souund.
03/20/2018 with 20802 miles on the car. We are still having the same sound when the car is started. It does not matter what time of the day the car is started,
the same sound happens. It sounds like a metal clinking. I had a tape of the sound, the tech did not hear a thing.
We are still having the same issue with the sound when the car starts. I am scared to start the car because the dealership can not
find out what is wrong with it. I am scared it might blow up when the car starts because of this issue. I had taped this twice
but the dealership will not fix this issue because the tech could not hear the sound. Something is seriously wrong with the car or the dealership is lying.
It should not be making this metal clinking noise when I start the car. I had several people hear this noise but not the dealership.
We had this one issue with the car since 2016. I have told them about the issue but they never did anything about it or even looked into it,
just looked at me like I am nuts. The issue is this. When I fill the car up with gas the (Range for the miles to
go on the car) it does not stay the same thing each time. One time it will be 301, 304, 299, 289, or 275. Something is wrong
with the Range Miles to go. Just the other day, I put gas in the car. I started the car, the Range started at 279, then dropped to 256 before I even left the
gas Station. The Range keeps dropping while I am driving. In 1 mile I go, it drops 4 miles or more. I am not in heavy traffic or stop and go driving. I am not
speeding or have anything heavy in the car. I do not even know why this issue happens. When I first had this problem, I had to get a new battery. I had the
dealership check the battery. The battery was fine. This is happening all the time with the Range issue.
Now, as you read this we had to replace 4 tires, 1 battery, 1 alternator. Still have problem with the metal clinking sound
when I start the car and the gas range. I am so afraid when I start the car because of this issue the car will catch on
fire or blow up with my mom or myself inside. Since they can not find a thing wrong with the car. This car is a true lemon.
Regina Cherkowski
from Derry, NH
Ever since we bought the car the battery goes dead. I am sick of this. It is a brand new car. 2017 Hyundai Elantra. I am very upset with this problem. I had in the dealership for three weeks . They thought they found the problem,but they didn't. The battery is still going dead. I am fed up with this car. I want something done. You pay good money for them and you sell us a lemon?????
Regina Cherkowski. Will not recommend this car to anyone.
arturo lebron
from Cincinnati, OH
I have a 2003 Hyundai Santa Fe with 95000 miles purchased new. The fuel tank quantity indicator fluctuates and shows erroneous readings. Has caused engine failure on Ohio interstate highway due to fuel starvation, which resulted in rear end collision. Many similar complaints have been filed with Hyundai for a recall to repair this problem. Where can I take my car to have the fuel quantity indicator repaired?.
DILIPBHAI JERAMBHAI DHODIA
from Jalalpur, GJ
I MR.DILIPBHAI JERAMBHAI DHODI PURCHASED AN HYUNDAI VEHICLE CRETA SX + AT CRDI COLOR WHITE BEARING CHASSIS NO: MALC381MHM239164C & ENGINE NO:D4FBHM311394 ON APRIL 2017, MY VEHICLE REGISTRATION NUMBER IS DD/03/AJ/0023 .
MY COMPLAINT IS ITS JUST AN 16 MONTS ALMOST NOW MY VEHICLE STARTED TO RUST ON SEVERAL PARTS
I WANTED YOU TO TAKE IMMEDIATE ACTION AGAINST IT
MY NEAREST DEALER IS DIVINE HUYNDAI ,VAPI-396191
MY CONTACT NO : 9714099200/9825365067
EMAIL ID : dilijp5050@gmail.com
dilij5050@gmail.com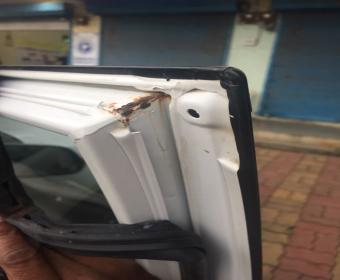 Dear Sir /Madam,
Reference to our order no. C00001301 (5NPE24AF8FH207385) of 2nd June 2018 for Sensor Ambient, ordered from Bahrain branch which has not been received by us till date.
There were promise if the part available Dubai then the delivery will be within 20 days, and if the part is from US the delivery will be within 25 days.
The non-delivery causing us other damage in car as Air-condition stop working after washing the car.
Please intimate us on the phone the status of delivery schedule as soon as you receive this letter.
We shall be glad if you understand the urgency of the matter and support.
Dara Hanna
from Jamaica, NY
To Whom it may concern;
My name is Dara Hanna, account number 1513200317. I am a co-signer to the Hyundai Elantra 2016. My brother Daniel Hanna is the main signee of the car. I am writing in great distress. On Tuesday July 31, 2018 around 8pm, my brother and I went into South Shore Hyundai dealership on Sunrise Highway in Valley Stream, NY to lease a new car. My Hyundai Elantra lease was up and my last payment is due August 7, 2018. We walked in hoping that Hyundai dealership woud show us respect and apprecation for my brother's loyalty and longevity to Hyundai. He has in the past broght two cars and leased four from Hyundai. That is exactly why we we shocked, insulted, and disrespected by the offer we were given. The salesperson we had was very helpful. I believe his name was Charles, he was a tall African-American man. However, when he talked to his lease manager, he came back to us with an outrageous number for a basic grey 2018 Hyundai Elantra with no frills. The offer was $8500.00 down and $209.00 per month for 36 months. Just a week and half before this, we came into the same Hyundai dealership. They offered us a 2018 Tucson $4700.00 down and $149.00 per month. So as you can see we were shocked and insulted with the second offer. We couldn't understand why the price would go up for a cheaper, no frills car. Unless maybe to sabotage the very nice sales man, who looked to be a new salesperson. When my brother who is 15 year veteran of the New York City Fire Department protested and threatened to tell all his fellow firefighters of the tremendous lack of regard and respect Hyundai dealerships gives. The lease manager whose name I did get, came back with another pathetic quote. After that my brother and I began to walk out. As we were walking out I could see and hear the lease manager wave his hand and mockingly say "Go". As if to say he didn't care for our business, nor the business of NYC FIRE DEPARTMENT. What I think the lease manager was lacking in judgement of the long run. He regarded a couple of thousand of dollars in deduction to very good and loyal customer more that possible several hundred thousands of dollars in revenue sales from of word of mouth.
If you review my brothers record of payment and mine, you will see what a good customers Hyundai has just lost. In fact while leasing the Hyundai I would often make payments a month head. I did this several times in the time of my 36 month lease agreement.
On August 2, 2018 my brother called the same dealership to turn in our leased car. He was told they would not take it. When my brother asked the representative on the phone for the name of the manager of the dealership and if he could speak to him. She said the manager's name was LuLu and said the manager would call him back.The manager never called back. He had to turn the car in to another dealership.
I have never experienced such outrageous and shocking treatment of trying to buy and turn over the lease to any other dealership. I truly believe the lease manager should be looked into for his disrespectful treatment of customers. All because of this horrific experience my brother promised to inform all his fellow NYC Firefighters of Hyundai's treatment of its customers, LOYAL CUSTOMERS.
Finally, my final payment is due August 7, 2018 and I truly feel in the spirit of good faith, because of this HORRIFIC experience. Hyundai should compensate us by omiting our final payment.
Sincerely,
Dara Hanna
Account #1513200317
Pat Barnes
from Cranston, RI
I had an 8:00 AM appointment at the Courtesy Hyundai in Pawtucket, RI this morning. No one was there to open the doors. I left around 8:10A.M.. I find it difficult to understand that not ONE employee was on time for work to open the doors and at the very least get the waiting customers in line for the required services.
george drukas
from Troy, MI
This has been on my mind for a past few months. I was looking for a new Kona and went to glassman Hyundai in Michigan to negotiate a deal and everything was set for pickup very good experience. I decided to look one more place Suburban Hyundai in troy motor mall troy mi. I had purchased 2 cars from them prveviously. I was confronted by a young salesperson and was treated like a bum. I asked for a quote on a new kona and the salesman was disinterested and only said as he took out his cellphone and said about 400+ a nd never asked the model or offered to sit down and research the prices. He just walked away like I was nothing and I just stood there dumbfounded and was really humiliated I never experienced treatment from a dealership like that especially to a former customer.I don't feel I deserved that and it has been really on my mind.I immediately went back to glassman Hyundai and completed the deal. Very disappointed in Hyundai and probably will not deal with Hyundai again nor recommend your product.I felt very humiliated and snubed. George Drukas 248 8799383 g.drukas@hotmail.com 6819vernmoor troy mi 48098
MARINA VESKANIAN
from Glendale, CA
AFTER 6 YEARS AND LEASING MY THIRD CAR, AND BEING VICTIM OF IDENTITY FRAUD BY HYUNDAI'S VERY OWN DEALERSHIP AND CONTACTING CUSTOMER SERVICE FOR ASSISTANCE TO SOLVE THIS ISSUE, I WAS ASKED NOT ONLY TO CALM DOWN. BUT DISRESPECTED AND HUNG UP ON AND TOLD THAT ITS NOT A BIG DEAL. HOW THE HELL IN THE WORLD ARE YOUR PEOPLE ALLOWED TO USE MY IDENTITY, AND THEN TELL ME TO CALM DOWN? I WILL SEEK LEGAL SERVICES TO MAKE SURE YOU KNOW YOUR CUSTOMERS ARE NOT YOUR DOGS.
Wilma Guillen
from Orlando, FL
I have a 2009 Santa Fe and it has turned off while driving 5 times, today was the worst I was driving on a highway with my daughter when the car turned off. When it first happened I took the car to the dealership they had it for 2 days and they said they didn't find anything. This is a mager issue and I have seen many complains about the same thing on line and Hyundai doesn't want to do anything about it, are they really waiting for something tragic to happen to take action about this issue.
Tamara Lopez
from Montgomery, AL
Staff at Thornton Rd has deceptive business practices. Intentional or unintentional. Mis information. Provided by the service department. Caused a 200-300.00 problem to become an 1100.00 problem. They did not care about me as a consumer. My vehicle shut down. Inthe middle of on coming traffic with no warning. My Family and I could have been killed or seriously injured. They do not care about right or wrong. I have had my car 10 months and this has been a horrible car buying experience!
Victor Greco
from Point Pleasant Beach, NJ
I have purchased 8 Hyundais in the past 8 years, in 2017 I purchased a 2016 Tuscon with a Dual Clutch transmission, which is the worst transmission Hyundai ever put in any vehicle.
This vehicle is dangerous. It lunges, it stalls, it bucks, it does not shift right, I almost had 3 accidents from it lunging from a dead stop to letting my foot off the brake it lunged and almost hit the car in front of me.
I am really shocked Hyundai has no cure for this problem and refuses to do something about it.
This will be the last Hyundai I will ever buy, if Hyundai has no regard for there customers safety, then I cannot purchase another Hyundai nor will I ever recommend.
Preston Boskett
from Kershaw, SC
I recently took my vehicle in for service and was told it was repaired. I test drove it and it had to bring it right back for additional repairs which took two days and I was told I needed a new transmission which would cost $1400.00. I took it to a local garage afterwards and they fixed the vehicle's Throttle Position Sensor for $123.44. I don't believe my service experience was professional or adequate. How could your Dealer not know how to repair this vehicle in two days? I also found the Service Advisors to be less than patient and should have placed a more skilled Mechanic on this repair. I will never use this dealer again! Poor Service, less than skilled Mechanics!
Ariana Machado
from Warwick, RI
On 10 October 2017 I received a letter in the mail from Hyundai Motor Finance regarding unpaid tolls from March 2017 through September 2017. After reviewing the letter and the documents attached—Pay-By-Plate MA Invoice—I noticed that I was being charged late fees ($27.80) because the bill hadn't been paid on time. This was slightly confusing so I called the customer service department (10/11/07) to inquire. I was told by 2 of your representatives—yes, I called twice—that when a vehicle is leased, toll bills are sent to Hyundai Lease Titling Trust because the vehicle is registered to Hyundai and not the customer. Further, both reps confirmed that Hyundai Finance pays the bill then mails an invoice to the customer. When I explained that Hyundai Finance never paid the bill and therefore was charged late fees, which I was also being charged for, both reps said I must dispute this with Hyundai Motor Finance—completely unacceptable. I found this hard to believe considering the late charges where not of my doing so I sought clarification to ensure I was understanding them correctly; I was. The reps confirmed the following:
1) Hyundai Motor Finance did not pay the bill on time.
2) It's my responsibility to prove Hyundai didn't pay a bill that was directly addressed and mailed to Hyundai.
3) I have to prove numerous bills were sent to Hyundai—one rep said stated the most recent bill was the first and only one Hyundai Motor Finance received so it's not 'our' fault.
NOTE: Given I have some sort of intelligence I went onto the Pay-By-Plate MA website and was able to see all the bills that were mailed to Hyundai Lease Titling Trust; there were 5.
Finally, I asked if I could speak to a manger or someone who worked above the rep and she said there was no one, which the dealership told me is untrue.
My problem is your reps did nothing to validate my frustrations and actually said, well it's not our fault. I also didn't appreciate their lack off willingness to be helpful or the their tone. It was very obvious from their responses they would rather push the customer off into someone else lane rather than actually provide customer service. I ended up calling the Finance Department directly (10/13/17) and spoke to a wonderful man named Ed, who was more than happy to assist me. He went to his supervisor who instructed him to have this issue reviewed by another department within Hyundai. Further, he assured me that Hyundai would not charge me late fees for something I had no control over. He never made me feel like I was bothering him or that it was my fault or told me I would have to prove Hyundai didn't pay bills that were sent directly to Hyundai. Instead, he took the responsibility off me and placed it where it should be. Thanks Ed!
Sharon Chase
from Fort Walton Beach, FL
My husband and I bought a 2014 Sonata in January of 2017 with 37,000 miles. After 2-3 months, I started having problems with the gasoline fuel door not opening when I pushed on the fuel button. The emergency lever inside the trunk did not work well either. I took it in to our local Hyundai Service Dept. They adjusted the activator and it seemed to be working fine. Two months later, it started giving me the same issue. I was actually traveling by myself and was quite aggravated that I had to pop the trunk, pull on the emergency lever several times to get it to open. I took it back in for service. They replaced the activator. Said they tried it at least 15 times and it worked perfectly. Two months later, again, I am traveling by myself and the gas door would not open without getting in the trunk. For the 3rd time I took it back for service. Of course, for them, it worked fine but they said the activator was not seated well so they adjusted the activator & it seem to be just fine. Less than 3 weeks later, it is not opening for me and once again, I am traveling by myself. FOR THE FOURTH TIME, we took the car back to service and of course, for them, it works perfectly fine. After 3 hours of checking it out, they can not find a problem. They said it is Hyundai's policy that if they don't see the issue happening, then they can not install new parts. In other words, if it doesn't happen there, THEN IT IS NOT HAPPENING TO ME? At this point, I am so very frustrated with this entire process. Not only is it inconvenient for me to continue taking the car in for service but it makes me very nervous traveling alone. The Sonata is a very nice car and I should not have to "pop" the trunk to fill up my car! I am beginning to get very discouraged and thinking about trading my car in for a different vehicle altogether.
Robert J.Reynolds
from Penrose, CO
I bought a new Genesis on Monday (9-4-2017) afternoon, I drove it home. The next day (Tuesday 9-5-2017) the engine light can on and the car locked in park, I called the dealer (SPRADLEY of PUEBLO, Colorado) I was told by service manager, Andie, to call road side assistance. So, I called about two hours latter a truck came picked up the car. I was not even offered a loaner or another vehicle to drive while my car was being worked on by the dealership, especially since I just bought it. The next day (Wednesday 9-6-2017) about 11 A.M. I called the dealer left a message, about 1 P.M. the service manager called me and stated they have not had time to look at my car, that he was working on a motor and a starter on some other car, and then stated he MIGHT get to my car this afternoon. At about 5:15 I called back to see what was going on, I was told he has not had a chance to get to my car, as he was concerned about the motor and the starter job. Hopefully he MIGHT get time to look at my car tomorrow (Thursday 9-7-2017). No one has asked if I needed anything, as of yet, then I called the sales person Bret, (THE OWNERS SON), he called his mother (the owner Ms. SPRADLEY), she called me at about 5:45 P.M. stated she would get someone on it in the morning, and she also told me that this person, Andie, that I had been speaking with was not the service manager. Not only does no one care, but they have miss represented their job title. This car only has 183 miles on it. I don't feel that this dealership has their customers in mind that all they care about is selling their cars and they don't care after it is sold. At this point, I feel that the dealer or Hyundai should buy the car back. I'm defiantly not happy, I'd like some one from the complaint office to call me, my number is 719-252-9933.
Sincerely,
Robert J. Reynolds
Emellee Grubbs
from Silang, 40
On August 11, 2017, we bought what should have been a dream-come-true turned into nightmare 2017 Hyundai H100 CASH to be used as vehicle for our non-profit organization's outreach and feeding programs to the poor. We bought it at Hyundai Dasmarinas Cavite Branch (CTM Ventures and Equity Group Inc, Emilio Aguinaldo Highway, Dasmarinas, Cavite, Philippines, Office number: (046) 424-2114). The agents gave us a so-called brand new H100 that rains inside when it rains heavily because it has 8 holes on the side of the window (manufacturing defect). The agents were very attentive when we were buying but concealed important facts about Hyundai. Only after we paid IN FULL IN CASH did they tell me that it will take forever to get it repaired or fixed because each part is sub-contracted. Even so, since the deal is done, I wouldn't have minded if the body was damaged while we were using it. But this is not the case with us. We got the brand new vehicle and took it home. When it rained very hard, we discovered that it rains strong inside as well. For our cash a poorly made and defective vehicle was sold to us. I could have just bought a second hand one for much less had I known that the brand new is in an even worse condition. The reason we decided to buy a brand new one is so we won't have to have to deal with problems of poor quality. Now the agents won't even take the time to do something to help us and keeps telling us that it will take up to a month before we can use the vehicle if they take it to the casa of their subcontractor. Is this even right? Should you do something about this? REMEMBER, I'M COMPLAINING ABOUT AN UNUSED BRAND NEW HYUNDAI H100 that was just bought. If you won't fix it, can you just replace it with a good quality brand new vehicle? What happened to your quality control? Don't you check your vehicles first before selling them? Just wondering.
Vehicle make: 2017 Hyundai
Model type: H-100 2.6L Shuttle with dual AC MT
Color: Creamy White
Engine Number: D4BBG029440
Serial Number: KMFZBX7BAHU394201
Product Number: CS#MS1297
Description of Vehicle: Fuel used is diesel
Vehicle price: P858,000.00 (Total sales: P766,071.43, Total Vat (12%): 91,928.57)
Term of payment: CASH
Approved by: Ma. Gemma M. Alcala, Accounting Manager and Luis V. Penson, VP-Marketing
Sold by: Kenneth L. Velasco RDR
Vehicle Sales Invoice: VSI# 008166
DR Number: 008166
Collection Receipt Number: 27495 P227,800 CASH
Collection Receipt Number: 27502 P650,000 CASH
Service Advisor: Sherwin S. Atchuela
Complainants: David and Emellee Grubbs, FMI Global Ministries Inc.
Telephone Number: (046) 483-0490
Tagaytay City, Cavite, Philippines
C. Jurgilewicz
from Orlando, FL
We brought a Hyundai Azera to the Smyrna Beach location on 2375 State Road 44 while on vacation for service diagnostics of a rubber burning smell, battery light illumination, and intermittent brake noise on 11/29/2016. We were notified of estimated repair costs and 100,000 mile maintenance service of $2500. This spring 100,000 mile maintenance service had been provided plus additional expenses with a Hyundai dealership in Massachusetts.
Hyundai in Raynham, MA was contacted with service needs and suggested towing the vehicle to a Hyundai dealership in Daytona Beach because the alternator and hind brake service were still under warranty. When discussing this suggestion to Peter Engasser, we were informed that 100,000 mile maintenance, which had not been authorized had been completed. We were billed 482.08. We were informed during a heated conversation that all maintenance work is preformed before servicing.
The customer service experience was very poor. Miscommunication contributed to the experience but we, the customers should not be held accountable. On consideration of expense and age of this vehicle, my husband and I have decided to donate the vehicle. I am requesting reimbursement of all charges.
Cynthia Pepe
from Mount Kisco, NY
When we purchased 2 vehicles in one night at the dealership we were told by the gentlemen that we worked with (Michael Bennet Milford CT dealership) that we would receive $300 each in key cash (myself and my daughter). When we left the dealership he said it would come in the mail. I have emailed him about 15 times between April and August and had been consistently getting the run-around until finally he just stopped answering at all. I have hear "I am checking into that" for months and it is now clear to me that you are all as dishonest as a car dealer is expected to be! Shame on you Key Hyundai of Milford - you are NOT a "dealer for the people!" I will make it my mission to tell anyone who will listen about this situation.
Edgar Jerome
from Johannesburg, GP
I am the proud owner of a Hyundai IX35, VIN #TMAJU81VLDJ25488. I am now at a point that my pride and my faith in your product gets questioned based on the service I am currently enjoying from your Milnerton dealership. My car went in for a noise on the gearbox sometime in May/ June 2016. I have been told on numerous occasions that there is nothing wrong with my car. I was asked to record the noise and then bring it back afterwards. I then noticed that the noise became more and more obvious. On starting my car one morning I noticed the noise was back and decided to drive it straight to the workshop where the manager and a technician heard the noise.
The car was given back to me and then booked for the following week. I was then told that this part " Dual mass Flywheel" must come from Korea. Upon enquiring as I did not receive regular updates regarding my car , I was told that this part now will come from Gauteng and that I am likely to get my car by Wednesday this week. Now I was contacted by a Chad that this part is not here as yet and it is coming from Korea. I shared my disappointment and asked for a courtesy vehicle. I am still awaiting a call from them. I am extremely inconvenienced by your service and your inability to resolve this issue.
Can somebody please get back to me as I am very reliant on my car and need to be able to plan my life without a car.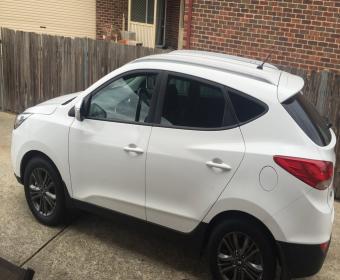 If I could rate below 1 star I would. I have my 2006 Sonata serviced and less than an hour later the check engine came back on. I couldn't call the Service department in calumet city, Illinois because it was closed. When I finally spoke to someone in service, they refused to refuse my money which was over $600. The only thing they offered was to repair a secondary part which may have caused the light to come back on, they would have cost me additional $1300. Why would I have them repair something else on my car when they wouldn't guarantee the original repair. I called Hyundai Corporate office, HyundaiUSA refused to even consider refunding any portion my money, my 2006 was not covered because I purchased my 2006 on December 31, 2015.
Jay Warren
from Baltimore, MD
I purchased a used vehicle three weeks ago from Hyundai and it has been the worse buying experience I have ever had in twenty five years of purchasing a vehicle from a certified dealer. The salesman was horrible, the service department with Doug Mricszka was terrible and the general manager of the used cars is a liar. I would not recommend buying a piece of gum from this place. My vehicle still has issues and I have received no help from anyone at Hyundai.
James Cummings
from Syracuse, NY
My son bought a brand new 2015 Elantra last year and now his AC won't work. The dealer told us a small stone put a pin hole in the condenser. It is a leased car and Corporate said the warranty doesn't cover it. They quoted us $440 + tax to fix it. Tried getting a hold of them and all I get is the run around with them saying they won't cover it. It looks like a poor design to me with nothing from keeping anything from going in there and causing damage. there is no cover, shield, nothing. I have read that this has happened to a bunch of people with the same results. I call it poor customer service and rest assured they have lost another repeat customer. Whatever you do, don't buy Hyundai.
I have been driving Verna Fluidic 1.6 SX vide Registration number PB 13 AF 6003 since 27 Nov13. The delivery of said vehicle was taken from Hyundai, Jaipur. It is intimated that post delivery of the vehicle till date the upkeep and maintenance of the vehicle in terms of service have been followed as per the laid down parameters and at proper time intervals as guided. But to my utter dismay the parts of the vehicles has started deteriorating in just over 2 years. It is never expected from a vehicle of worth, which is claimed to be of such high quality and from a reputed brand Hyundai to demand for replacement of parts at such an early stage.
Apart from this I got the Teflon coating done on my vehicle during first service at Service Centre, and it was supposed to be done 2 more times, one each on my next 2 services as per process. My next service was done at the Service Station, 22 Godown, Jaipur but they didn't do the second coating stating that it is to be done at the centre where the first coating is done and the same was never disclosed to me at inception. Anyway I left it, on my 3rd service, the 2nd coating was done and now when on my 4th service again at Service Station I asked for the 3rd coating it was blankly refused stating the validity of the same is 2 years and it was never conveyed to me initially when it was done. Imagine I have paid upfront for a service and the same has been refused.
Note that I have been driving vehicles of Maruti and Volkswagen in the past and also presently but I have never experienced such substandard product quality being used in the vehicles. You must acknowledge that a person buys a vehicle with his hard earned money so that it should give comfort to him and it should be dependable during normal course of time but my experience with Verna which I bought with confidence and pride has been very unpleasant and dismissal. I gave thumbs up to Hyundai Verna when I was looking for new vehicle few years back basis the claims of high performance and dependability which are made by the Company which were intact till recently, so much so that I visited Crossland Hyundai last month for a test drive of newly launched along with my colleague as both of us are planning to upgrade our vehicles but now with such an experience it has set aside all the comfort with the quality of the products which are being used in the manufacturing of the vehicles
I have raised a service request citing above concerns at your call centre. I will get the revert within 48hrs but nothing has moved till now apart from few calls from the Service center that they have done their servicing properly, they can't help it as the parts have gone bad and they have no other option to change them to keep the vehicle on road. General service part at the Service station has been satisfactory. It is submitted to pls take a note of the above mentioned grievances and address the same on priority as below average performance of the vehicle delivered to me has instilled a feeling of unsafe driving. If the same is not addressed in an appropriate manner I will be forced to take up next course of action as permitted by the law of the land.
Carolyn Heien
from Sioux City, IA
Took my vehicle to get an oil change and have my tires rotated they checked my fluid and hoses everything there checked out ok. One big problem which is a safety issue and that be a inner tie rod end that is bad, my front driver side wheel was loose they showed it to me and I was quite upset being I don't know how long it has been that way. My whole wheel could have dropped off at any given time causing an accident. Now I was told it is going to cost me over $300 dollars to fix it. I am really upset because I only have 36,000 miles on this SUV. The company I took it to said that it didn't have that many miles on it to have that happen. I am the second owner of this SUV and it is like new. The dealership here said the warranty is expired but the mileage is still low and I feel something or someone should be able to help me with this problem. Your attention to this problem would be greatly appreciated. Thank You
Irma Naicker
from Johannesburg, GP
I am not happy with the service I received from Donna Greer and Chantal Plater as they promised to assist me and went back on their word. I have been purchasing vehicles from Hyundai from 2009 and now that I require help from Hyundai I have received bad service. I am in a financial situation at the moment and I explained this to Donna and Chantal, I have two i20 and wanted to sell back one vehicle to Hyundai. Donna and Chantal promised to assist but have now gone back on their word of purchasing back the one vehicle from me. Chantal advised me to take a personal loan to cover the shortfall, which I did, as Hyundai would buy back my vehicle.
Only to be told when not hearing back from them, that they could only buy back the vehicle if they had a buyer for it. At no time was this the initial arrangement. Why would obtain a personal loan indebting myself further if I known that I could only sell my vehicle back to Hyundai only once they had a buyer.
Please see below correspondence with the ladies: I trust that you are both well, there seems to be a miss communication regarding buying back the vehicle. As per Donna's email below there was never a mention that the only way you could buy in the vehicle at that price, was if you had a buyer for it.
Huseyin Seren
from Houston, TX
I was sold an extended warranty by HUB-Hyundai in Katy, TX. The next day, when I asked if I can cancel it, I was said not possible by the finance manager, Frank. Then, talking with a few friends, I realized cancellation is possible and went there again and requested a cancellation. Finance manager was very rude with me and after ten minutes of arguing he told me that my money will be refunded in 4-6 weeks. More than three months now, I still did not get the refund. When I asked, the same person told me that there are many like me and it takes time.
Thingahangwi
from Randburg, GP
My car was towed on the 10th March 2016 to Hyundai in Hatfield and the lady that is helping me is Betty. She told me that the warranty won't be covered for my car because they have the old car details, I went to Hatfield in 2014 and trade in my 120 car with you guys and how possible is that the information they have is for the old car not new car. The time I trade in my car why was I not told that I have to change my details with SAA Warranty so that my new car will have warranty.
Betty doesn't call or give feedback, every time I must ask her what's going on, what kind of a service is this? My car is not old and already im experiencing problems and I have heard lots of people talking about the same thing with Hyundai accent. My car is just sitting with you guys and im busy paying an instalment for the car that I don't have. I bought a new car because I didn't want problems but already the car is not even two years old but I have a problem and the service that I'm getting is very poor. Today I had to call Betty and try to find out about my car and she send me the attached pictures.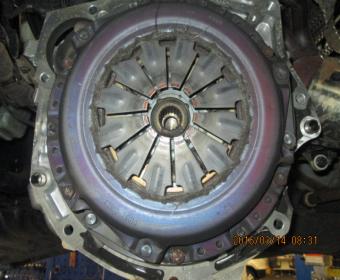 Dawn Needler
from Marathon, FL
I leased a Hyundai Tucson 2015, from Rick Case Hyundai. Since I got the vehicle it has had weird transmission issue (s) that are intermittent. It loses acceleration on take off. It sometimes does not want to go into reverse when I start the vehicle. It shifts at weird intervals and jerks. I live 1-2 hours from a Hyundai dealer. The 1st service I had done with my dealer to express this concern, there were no codes when they hooked it up. And Could not get it to replicate the failure. It has continued to intermittently do this. I had a local mechanic look at it also. They can not find any obvious issues either. I have called ( Rick Case Hyundai) a couple times and always get the service department at my dealership. They (service writers, I guess) can not log notes/complaints. So a manager is whom you need to speak with. Funny how the manager is never available.
Then they promise someone in that rank will call you back ---that never occurs. This has been the case 3 times. I believe I am at a year on my lease. The problem has never stopped! I can not pinpoint when it will do it.I went a step further in my conversation with the person that answer's the phone- I told the service guy on Saturday 3/5/16. I wanted it logged, because when someone gets killed because of this intermittent loss of power occurs I wanted it notated. I am at a loss what to do! I have owned a Hyundai previously. I have owned a lot of different vehicles. Makes, models. I have been to racing school. I know how to do my own oil changes and other repairs. For a female I know when something is not right!
NEVER LEASE -- if you live on an Island! Do not own anything besides an island wagon!
Debbie Butvin
from Plano, TX
Brought my car in on late afternoon of Weds. 2/24 for my 15,000 mile check up...I had no problems whatsoever with my 1014 Tucson, just following the guide for my oil change and 15,000 needs. Thursday evening I left work and I got onto a busy road and my whole muffler and exhaust fell on to the ground. People honking and pointing for me to pull over. Scary situation. Finally got through to Hyundai service manager who said he's seen a lot of that happening lately. Coincidence after my recent service the night before?
Then a get a loaner car after I was towed to the dealership...my loaner car had only 1/8th tank of gas...really? Finally after a week I pick up my car. I noticed I may have left my garage door opener at the cashier desk. I called the dealership to see if they had it...said they would call me right back...no call back. This morning I called them again and yes, they did have my remote! What kind of customer service is that? I will not go back to this dealership again unless I have to.
john gallo
from Henderson, NV
The dealership said that a rock came up and put a pin hole in the ac condenser and its not under warranty and they want me to pay $873.00 to fix it. This is a 2016 sonata I have had it for only four (4) months. that means this could happen again and I will have to pay again isn't this a design defect since the condenser is open to flying rocks I think this should be cover. To spend this on a NEW car is frustrating and I am disappointed in the Hyundai dealership that sold me my car. This is my first Hyundai and my last.
ronald kellock
from Douglas, SCT
I bought a second hand i30 last February from Arnold clark in the fiat broxburn branch within a month I was experiencing loss of power so I booked it into my nearest branch which is a 80 mile round trip, when it was there I was told that there was a problem with the fuel filter which had waxed over and it was going to cost £100 to replace. I explained that I only had the car for a few weeks so Arnold clark agreed to fix it for nothing.
Then around December 2015 I noticed that in cold weather ( appox 1 degree or less ) whenever I had my car in reverse gear and then tried to put it into first my car would go back into reverse again I took it threw to my nearest Hyundai dealer and they had a look but could not find anything wrong with it, I showed them a video that I had taken of the problem and the Hyundai dealer agreed that there looked to be a problem and asked if it would be possible to take the car back in when the temperature was nearer freezing which as I explained was not practical as how would I know what the temperature was 40 miles away from where I stay anyway I still have this problem with my car and am no closer to getting it fixed.
In the last week I have had to take my car back into the dealers as I had a burning smell coming from my tyres and one of my seat belt lights was staying on, the car was in the dealership for two days and had to have the brakes cleaned and stripped for which I was charged and also had to have a new airbag module fitted which was covered by the warranty. I have now owned the car for just over a year and feel totally dissatisfied with the car and also the Hyundai dealership and am disappointed that my I30 is not living up to the reputation for reliability that helped me choose this car to buy.
kumar gaurav
from Lucknow, UP
To the CEO of Hyundai Motors India Ltd, Chennai. Sub: Complaint against the defect that has been persisting in my car. I am writing this mail to inform you about my experience with your product as i have been using your car having model I-20 Elite, that i had purchased from your authorized dealer namely AKC Hyundai, AKC auto pvt ltd lakhimpur kheri 16/10/2014 having VIN no MALBM51BLEM027993 Eng no G4LAEM436898 MODEL IB**B Elite i20 (1.2) Color V3G S Dust. Since its purchase till the date of writing this mail, my car has run only 19,680 Kms which is not very long.
Recently, on 31.01.2016 i had sent my car for servicing (3rd free service) at AKC Hyundai AKC auto pvt ltd lakhimpur kheri and after it returned from service, there happened to be some knocking noise from the engine of the car and immediately contacted your authorized service centre and made them aware of the problem but it was shocking and surprising for me to hear from them that there is some major mechanical fault in engine of my car and they asked me leave the car for repair or replacement of engine, whatever they deem fit will decide. It is astonishing to see as to how come such a major fault has occurred in engine of my car which has not even run 20,000 kms till date and that too when i have always sent my car for service to your authorized dealer on time and before the due date.
Sir, i had purchased your car with my hard earned money and having deep faith in your technology and engineering and after ignoring all such suggestions and opinions that i had received against your company. At the time of purchase of this car due to your branding and advertisements i was of the opinion that i am choosing one of the best car available in the Indian market but to my dismay, my opinions are proved contrary to the true that has emerged due to this problem and this mechanical breakdown of car has shattered all my opinions and beliefs that i had in favour of your company.
Further, i believe that you will consider the gravity of problem and will entertain my complaint in positive direction and i request you to kindly take up issue personally and it is also made clear here that i don't want to drive a car which has had such a huge mechanical breakdown at such an initial stage of life, therefore you kindly replace my car with same model of car or return the amount that i have paid as sale consideration against this car failing which i will be
constraint to avail the remedy available under the law.
I bought a car on 24th December within 3 weeks it overheated. I was given another car for exchange, it happens to be worse bad than the first one. Within an hour It had a clutch problem. Both of them are with the dealer now. I'm left with no car. Please I like Hyundai cars, just give me the best mechanically good car. With my heart broken, I even deserve a 2011 model now from you good people since that I bought was 2010. Month end (1 february) and I'm paying my 1st installment.
Marcal Bolden
from Summit, MS
In November 2015, I Marcal Bolden, purchased a 2011 Hyundai Sonata from Hyundai on Airline Hwy, Baton Rouge La. Within the first 24 hours, I noticed a pulling to right in front end and immediately notified Justin Brady after returning to dealership. After weeks of talking to Justin, I became angered that I had trusted him to handle the front end problem on the car and he did'nt. I then reached out to Lee Carty, Manager, address the problem to him on one occasion and he was going to call me back and didn't. After numerous of calls, still no response. To date the Hyundai Sonata that I pay a note on has not been repaired nor restutions made for problems that were under warranty and I also paid for an extended warranty.
As the manufacturer of this vehicle do you not find a problem with a dealership with this kind of ethics? I am going to be forwarding this complaint to BBB in hope of preventing this behavior to other customers. Now, I was fair in my dealing because I could have executed my 72 hours in the contract agreement because I returned the car within the first 24 hours for assessment and services and due to health reasons, I am just able to follow through with business. I have been mishandled and treated very unprofessional to the point of racial ridicule because I demanded fair treatment from Justin Brady, where he accused me of having wrecked the car myself and bringing it back under false pretense. Now I have a problem with my character being questioned to that extreme when I work everyday for a honest living.
Now , the first complaint disappeared and without even asking for details, I was told on attempting to follow up that I needed the Vin # and I didn't have it that day. No assistance was offered. Vin # 5NPEC4AB5BH258122
Steve
from Carrollton, TX
I am a employee for a Hyundai dealership in the Dallas area. I am filing this complaint for the employee's that go to work everyday and put in numerous hours. I have worked for this dealership for 6 years and put up with a lot of racism, unprofessional just to feed my family. Star rewards have been ripping off employee's for the last time. They base how you get paid on your CSI score. And for some reason every time you sale a large number of new cars. They will always find a few bad surveys to put in your file so they don't have to pay you for the cars you worked so hard to sale. Please let me know who has control of this illegal act.
Ken Merrill
from Midland, TX
We own a 2012 Hyundai Sonata Limited edition, we purchased the car used with around 42,000 miles on it, it now has around 56,000 on it. It needed some warranty repairs done on it nothing big just some minor repairs, we took the car down to Lithia Hyundai in Odessa Texas. My wife gets a phone call from the service righter and tells her that the car has been wrecked and that's why one of the problems is not going to be warranted, so we looked the car up on Car Fax to make sure, the information that we got off Car Fax says it has not been in any accident, so why would he tell us that.
The problem I am talking about is the piece that holds in the radiator under the car, so I called the service righter (MIKE) who proceeds to argue with me and tell me that there was front end damage to the car, which in return I told him if there was front end damage done to the car with that much force to break the support that holds the radiator up in there, that the air bags would have been deployed, and the VIN NUMBER to the car would have been on Car Fax showing that it would have been in a wreck. He proceeded to argue with me about it, so long story short they said it will not be covered in the warranty. ($1900) to repair it.
The Hydraulic struts that hold the hood open to the engine compartment are bad, they will not hold the hood open and I wanted them to fix them under warranty, (MIKE) the service righter told my wife that they will not be covered under warranty because the hood of the car was repainted. Still trying to wrap my head around this one, just because the hood was repainted means that all warranty is VOID, that's not right painting a hood of the car does not make the Hydraulic struts go bad.
The Drivers side passenger door handle has a issue also, a little black piece fell out of it, door handle still works fine but I wanted them to look at it and replace it under Warranty. (MIKE) the service righter told my wife that the door handle had been taken apart and that's why the black piece fell out, and that's the only way it would have fallen out, so we would have to pay for that also. ($3.00 for the part $75 for the repair).
The rear view mirror is a little loose, (MIKE) the service righter told my wife and I that there is a 12 month 12,000 mile warranty for out of adjustments repair only, and that we would have to pay for that also. (I THOUGHT THE WARRANTY WAS 5 YEAR 60,000 MILES BUMPER TO BUMPER) To me that would include adjustments!
The mirror on the driver's door is automatic, every time I have to adjust the mirror it starts to click and dose not move, (LIKE THATS AS FAR AS IT GOSE) but if I move the mirror out and then try to go up it works. (MIKE) the service righter told my wife that is how they all work. (So Hyundai is selling you cars with faulty equipment on brand new cars?)
The sun roof is working, but the motor sounds like it is struggling when you close it, (MIKE) the service righter tells my wife that it has been in 2 times for the sun roof having problems at a different dealership, he proceeds to tell her they are trying to figure out what is wrong with it, then (MIKE) tells me that there is nothing wrong with it and it seems to be working fine. So if it is working fine why does it sound like the motor is struggling and why has it been 2 other times for the same issue?
The cruise control buttons on the steering wheel are a hit and miss sometimes they work and sometimes they don't. But there is a way to get them to work and that is hitting the steering wheel then it might work. (MIKE) tells my wife and I that there is nothing wrong and that they are not going to replace them.
Hyundai says they have the best warranty out there over any other Auto Manufacture, which I will give them it is 5 year 60,000 bumper to bumper and 10 year 100,000 on the powertrain, but the service that my wife and I received from Lithia Hyundai in Odessa Texas has put a bad taste in my mouth about Hyundai in general. I have bought a lot of cars and trucks in the past and have had to get warranty work done on them also, but I have never had any issue like I Just had trying to get our Hyundai done. To me everything they said about our car is that they are trying to get out of doing the warranty work and stick you with the bill, which is pretty sad.
Our Hyundai has been at the deal ship for 2 days now, and all we have been told is that we are (out of luck).
Unless some of my issue get resolved, I will never buy another Hyundai again, and it's not because they are not a nice vehicle because they are, but if this is how there warranty works, there might as well be no warranty at all with the car. And by all means I will not recommend Hyundai to anyone ever again. I was very happy with the purchase of this car and very happy with the car, just Pretty sad this is the type of customer service you get with Hyundai.
Mohammed Firoz Khan
from Delhi, DL
Dear Hyundai customer support team, This is to bring to your notice an incidence that left me wondering whether my decision to buy a Hyundai i10 grand on 15th Jan 2015, was proper or not? The incident occurred on 28th of November, 2015, when all of a sudden my vehicle came to a halt because there was a cow suddenly came on the road and so that I cross my vehicle beside the road (On Road Berm). There was a small stone which was touch with the vehicle. After this incident the vehicle came to a halt within 100-150 meter only. Upon contacting the customer care, assistance was provided to toe the vehicle to the service station, where it was diagnosed that somehow the oil sump had been damaged and it led to lube oil seepage ultimately resulting in engine seizure (this was reported on Monday, 30th November 2015).
Photos of the oil sump are attached for your information and perusal. One of the service adviser mentioned that this problem was frequent and only specific to this model (Grand i10 Diesel). This verbatim was not very helpful to my distressed state of mind and further made me think what might be the reason for such a product concern. The Hyundai service center stated that as this is a mechanical damage (Oil Leakage), I will have to bear the cost of the repair which is staggering and also puts an economic dent on my lifestyle. To a reasonable mind, the only possibility for re-occurrence of such incidents is that the oil sump is not of the required quality. This is a matter of grave concern as such incidents not only endangers the passenger life but also leads to a distressing condition.
A little secondary search on the internet revealed many such customer complains on the consumer forums and is definitely not a good sign for a company of your reputation. I have taken a Zero Depth Insurance also. But the representative told me that this cannot be cover in insurance. That insurance company was also suggested by the Hyundai dealer (P L Motors Mansarovar, Jaipur, Rajasthan, India). I am writing to the Hyundai corporate office, to give me a proper justification on how such a damage is possible to the oil sump and what corrective measures are being taken by the company to curb such incidences? The vehicle is no good if such concerns repeat and your reply would lead to my further plan of action of whether to get it repaired or just leave the vehicle to its fate and opt for some other vehicle.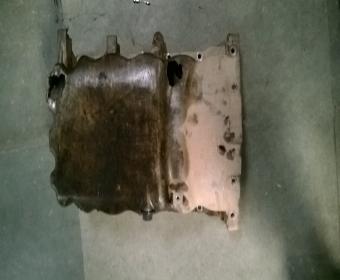 On Nov. 9 I went to Carousel Hyundai in West Chester, PA. The hatch wouldn't stay open so I went for a diagnosis. When I called to schedule I was told the car was under warranty. After the technician looked at it, he told me it would be about $400. to fix it. I told him that when I made the appt., I was told it was under warranty. He then looked at his computer and said, "oh yeah, it is under warranty." I firmly believe he had to know that because he had already looked at my registration to see the yr and someone had looked at the hatch at that point so he had to know it was a 2013.
My gut feeling is that when he saw an older woman come in, he thought he could get away with charging me and even if I'm wrong about that, it's a mistake that shouldn't have been made. A lot of people don't have $400 laying around for a car repair. Also, when he agreed it was under warranty, he didn't even apologize for such a costly error. If I wasn't told it was under warranty initially, I would have pd. $400 unnecessarily. I'm very upset about this and definitely would never go back there. I very likely wouldn't even buy another Hyundai since I want to be able to trust a dealership I do business with.
Kay Kowalczyk
from Upton, MA
About a month ago the engine light came on in my 2012 Hyundai Accent. My grandson took it to a garage he works for, bottom line, there was a leak somewhere in the fuel system. I called Hyundai of Auburn, Mass. I brought my car there to be fixed. I thought it was fixed right being that it was still under warranty and Hyundai had to foot the bill. Got the car back and a few days later the engine light back on. Back to be fixed or at least I thought so! Not to be. They took it back a 2nd time, said it was fixed. It went back a 3rd time for the same reason, is still not fixed. Engine light came on today 11-11-15
Judith Malkowski
from Appleton, WI
I am a 75 year old lady who took her car in for routine maintenance at Bergstrom-Hydundai at 3023 Victory Lane, Appleton WI. The vehicle has approximately 49,500 miles. It has been driven in a normal fashion for this area. The dealership Repair manager persuaded me to change the radiator fluid, transmission fluid and install a new battery. None of these fluids and battery are recommended for change by the Hyundai car manual maintenance schedule under normal usage. No written evidence was provided to me on the battery condition. He stated in my husband's presence that he would not charge for battery installation but he placed it on the billing for $ 24.95. Due the fact I am an old lady who generally trusts car dealerships would treat a customer fairly, I now feel mainly ripped off at least a $ 450.00. Clearly, I was targeted as an easy mark to rip off.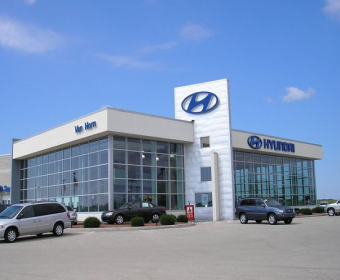 Shannon R Torres
from Hazlet, NJ
I turned in my lease to Brad Benson Hyundai and switched to a new vehicle. They have me a check for $3000 to pay off the lease so they could sell the vehicle. I just received a letter since they were going bankrupt and am being sued by the creditor for this same amount of money. I am ready to sue both the dealer and Hyundai since I would have never taken the vehicle had I known they were going through bankruptcy. Furthermore, I had a written contract and the credit should be going after Brad Benson Hyundai and not me.
Paulo Bellotti
from São Paulo, SP
I live in Brazil and left my 2011 azera for services at a Hyundai service dealer near my home. After a few hundred miles I went to a gas station and realize that nothing that I have paid for were done. I've paid for full warranty services such as oil, cooler, brakes and a bunch of other things and my engine was simply empty. In Brazil when you leave your car for warranty services, they simply do nothing but charge you. I had complained at local owner of Hyundai brand and they simply ignored me.
Marguerite Sutterfield
from Searcy, AR
I am a disabled veteran. My wife and I saved enough money to buy a new car. We went to Crain Hyundai in North Little Rock where we found a Hyundai/ Genesis with 5,700 miles on it. We were told by the salesman (Dillon Buchanan) and his general manager (Shilo Mitchell) that this car contained the best accessory package and was valued at $50,000.00 when new. However, the car had 5,700 miles so he reduced the price to 47,847. The manager stated he would except 42.000 for the car if I would pay cash. When the papers were signed and we drove the car home we found the window sticker in the glovebox that showed that the car contained the TECH accessory package and the MSRP value $46,450.00. The Kelley Blue value of this car with 57,000 miles on it is $38,000.
Charles Perelman
from Sherman Oaks, CA
The GPS on my Hyundai 2015 Genesis 3.8 comes up with "No Result" for addresses that are correct. The GPS doesn't help you to complete any address information as you go along for any address. This is the most difficult GPS system I've ever used. Car was purchased in January 2015. Had a prior 2015 Genesis 3.8 purchased in July 2014 and had an entirely different GPS which worked properly.
Very frustrating when you the GPS won't accept an address to which you intend to travel even though the address is completely correct. In this case, the address is: 1725 N Broadway, Santa Maria, CA. This has happened any number of times previously. I have been told there is no update for the GPS at this time.
I recently purchased a Honda Accord from Tulsa Hyundai 8 months ago, I went in for a 2 door accord and they told me it was sold the day before, so they showed me the accord I ended up purchasing which was a big mistake... I tried to trade it in since I need a bigger vehicle for work and find out its not only been wrecked once its been wrecked twice and has frame damage so now after speaking with a manager and General Manager they have nothing they can do to help me nor have tried besides offering the worst options such as a more expensive car out of my range or tacking on a ton of negative equity on a cheap car... I just want out of this vehicle and am stuck in it. I have been in contact with an attorney, better business bureau, and a few other agencies and plan to get this resolved one way or another. And will not be sending in any business to them ever!
Have feedback for Hyundai?
Thanks for your feedback!
Sorry. Please try again later!