GEICO
GEICO Complaints Continued... (Page 2)
90+ reviews added so far. Upset? Call GEICO corporate: 1-800-841-3000

Darlene Cummings
from Mansfield, MA
I wanted to save money so I contacted Geico for a quote. They gave ma a quote of $65.00 per month so I accepted. I filled all the paperwork and also listed a fender/bender my friend had with my car over 3 years ago. The next day they came back and said it would go up to $85.00 per month because of that accident.
I still agreed to the price and signed the contract. Policy went into effect 1/1/19 and Geico send a letter to my previous insurance carrier to cancel my policy with them and proceed with Geico.
Then 2 days later on 1/3/19 I got an email from Geico stating my policy is now going up to $265.00 per month !!!!! I was shocked, that is $200 more than their original quote. I asked why and she didn't know. I asked to speak to the branch manager since I was so upset. After holding for 20 minutes, A man came on the phone. I asked him if he was the branch manager and he said no, just a supervisor !!
I explained the situation to him and he (supervisor) says that $200 increase was because of the fender /bender because underwriting dept. missed that while underwriting the policy. I told him GEICO ALREADY WENT UP $20 AT THE BEGINNING FOR THAT ACCIDENT !! i ASKED TO Have CEO call me back and am still waiting. I will go to Social Media and BBB soon if I don't hear back, So now no insurance b/c GEICO told my insurance co. to cancel before they hiked the price of the new policy.

James Oliver
from Seattle, WA
I came to a complete stop at a four-way stop sign. When I proceeded my car was hit by a truck that ran through his stop sign. Geico reported that I was 70% responsible for damages. When I called to complain I was told "There was no independent witnesses" and "You are lucky to be getting that (30%)." I've never felt so victimized as I do by Geico and my wonderful (sarcastic) agent Jack.

Darlene Cummings
from Mansfield, MA
I would rate the service a ZERO if i could but I will on the social media and BBB websites !! I filled out an online application 3 days ago (12/31/18) for a quote for my auto insurance. I was given a quote of $65.00 per month that I was happy with. I replied to Geico that I was happy and would sign a contract with them.
I was then asked more questions as part of my contract in which I FULLY indicated a fender bender accident almost 3 years ago that happened when a friend had orrowed my car to go to the store. (Their's was in the shop).
When Geico's underwriter reviewed my application they specfically asked me "Who was the person driving the car during that fender bender, does he live with me, and does he have his own insurance".. I answered all the questions and Geico then came back a few hours later to state that my monthly payment would go up $20 each month to the amount of $85.00. I still accepted the amount and send in my contract. They took the money out of my bank account and had the policy start the next day on 1/1/19. They also sent a letter to my former auto insurer stating to cancel my policy as I have Geico now.
Today, 3 days later I got an email from GEICO stating that my policy is going up to $265.00 per month !! I called very upset and a CSR in NY told me there was an indicent. I asked to speak to the CEO and they only gave me the CSR's supervisor !
He stated he would help me move forward (how?) but was unable to do anything for me !!
The supervisor told me the underwriter didn't see the fender bender accident I listed on my paperwork. I told him they already raised my premium $20 for that incident, he said he can't change the behavior of people who don't do their job well (the underwriter) and that he could not do anything.
Please reply to me ASAP or I feel I will need to hire an attorney which of course I would not like to go thru as well as I'm sure you company would not like the exposure.
Thank you very much,
Darlene Cummings
774-254-4384

Connor Stockton
from Reno, NV
YOU GUYS FUCKING SUCK. Your claims department is an absolute fucking joke especially MICHAEL RODRIGUEZ with the auto damage department. I will never do business with you again ever. FUCK YOU. FUCK YOUR claims department. FUCK everything about your company. you all fucking suck dick. fuck you. fuck you fuck you.

City of Columbus Department of Public Utilities
from Columbus (Downtown), OH
The City of Columbus sent an invoice to Geico for damages your insured caused (who has full coverage) We already depreciate the costs and provide the low cost to you because we purchase our products in bulk. The adjustor paid the invoice minus $1,797.18 and I have sent her case law that explains she cannot depreciate the amount. Geico always pays the City the amounts of the invoices because they generally know this to be the rule. The adjustor Jana Sanders at 478-722-2654 will not listen to her insured nor will she respond to me regarding the fact that your insured has full coverage and we are legally to me made whole for the damages. Your insured is now going to have to enter into a payment arrangement for the remaining balance and I feel this is not fair to your customer and it is not fair to the City of Columbus. The claim number is 0147439680101106 If this is not taken care of I will advise your insured to contact the State of Ohio Department of Insurance. The amount for the repairs is $11,277.09 a check was mailed to us for $9,479.66 leaving a balance of $1,797.43....

amanuel Nigusse
from Alexandria, VA
I just want share the horrible experience I had with one of the GEICO employee today. I had issue with my windshield glass that was replaced a couple months a go. when I was driving on the HWY, a little rock hit my windshield glass and cracked easily. I have full coverage insurance with GEICO and I requested original glasses for replacement. The lady named Tydesha Brown, claimed herself a supervisor, told me that I have to pay about $450 plus for the original out of pocked. To begin with Ms Brown was so rude, unprofessional and repeated same words a gain and again about my policy. So, I tried to explained to her that I'm very loyal customer and been with GEICO for about 7 years, and asked her if I could speak to a manager or supervisor. Ms Brown said " there is no way you can talk to a manager and you will not talk to nobody" This lady is very unprofessional with zero work ethics. I told her that I would record her about how she was treating me on the phone and finally she hanged the phone on me. So this lady, Brown Tydesha, acted as if she own GEICO and didn't let me talk and address my issues. She doesn't represent GEICO values and she needs to get fired.

anthony johnson
from Katy, TX
rear ended by a customer of GEICO, in a SCHOOL ZONE who was texting and driving. I did not try to claim any undue hurt, or try to sue them for anything. I just wanted my car fixed. I was told to take it to a auto body shop, that did not even fix my car. I decided to take it to the Jaguar dealership. They found more damage and it will take longer to fix. I was told by GEICO that since I already had the rental car, they will only extend it to equal out a total month. My car will take an additional 2 weeks to fix. How is it that a client of GEICO can rear end me, and I am the one who has to figure out a way for my wife, (WHO HAS STAGE 4 TERMINAL CANCER and relies on her car) to get to appts to get around? I am an ACTIVE DUTY service member, and I am in Korea. I can not be there for my wife at this time, but it would be nice to speak to someone who is not so bent on what the rules say and help out a family in need. What is the point of doing all of those commercials that "support the military" when you have a VETERAN FAMILY who is getting hurt by your willingness to help.

Bobby Richardson
from Charlotte, NC
My name is Bobby. One of Geico's insured customers back into my car. I ended up going to the hospital following the incident. I was assigned a claims adjuster named Elizabeth Eby. My claim number is 0130143000101015. She has received my medical bills and has been rude to me and is purposely delaying the processing of my claim. I served in Desert Storm and I always considered Geico to be supportive of the veterans. This lady is so rude to me reminding me that she gets off at 4:30pm so don't contact her with any questions after that timeframe. All I want is my medical bills and my one week of lost wages paid to me. I didn't ask to be backed into. I have numerous military friends who are insured with Geico from my old unit and I am letting them know my treatment in this matter. I deserve my compensation for this accident in a timely manner.

Pamela DuKate & Jason Goodwin
from Evans, WV
We have been with State Farm for over 40 years. Recently decided to compare insurance prices. WHAT A MISTAKE. Everyone and we talked to approximately 4 representatives and was given 4 different quotes. I have NEVER had such poor service. When talking with them it got more confusing by the moment. Our quote started out (and we have the emails) at approximately $700.00 then we went to $601 then we went to $500 then today we went to $797.
Well I called my agent at State Farm and paid them.
I would never recommend anyone to your insurance company. I would tell them to RUN. I can't rate Geico because I would not even give you 1 star.

Khary Black
from Woburn, MA
During the week of August 24th, an accident (that took place on August 18th) was reported to GEICO , involving myself and another driver. On August 23rd I contacted GEICO to let them know that I was in need of a rental due to that accident. The gentleman that I spoke to was very helpful and sensitive to the frustrations that I was dealing with, in result of the accident. He stated to me that GEICO can pay up to $50 a day, for up to $1500. I responded that I was happy to hear that because I am likely going to have to buy a new car, so it is likely going to take some time. He inquired if my car was totaled and I told him that it likely was as the airbags deployed. He expressed that he was sorry to hear that and then said that GEICO would do all that they can to ease my stress and assist me.
Monday September 17th I accessed my bank account to begin paying bills and noticed that my account was significantly lower than it should have been. As I scrolled through my September Transaction History, I noticed that Enterprise Rent-A-Car had withdrew $250.00 out of my bank account on September 10th. I immediately called Adam, my Claims Adjuster, to express my concern and see what happened. He did not answer the phone, so I left a descriptive message on his voicemail, clearly and explicitly addressing my issues and concerns. By September 20th I still had not heard from Adam. So I then called GEICO's Customer Service line and spoke to a gentleman named Shane. Shane gave me Adam's supervisor, Michelle's, phone number in case I cant reach Adam; but, then began to speak to me in a manner I definitely didn't appreciate as a paying customer.
During the evening of September 19th, I reached out to Enterprise to see if they could help me understand what was going on. Initially, as confused as I was, the gentleman Alex was unsure as to why I was charged at all. After doing some digging he learned that apparently Adam had ended the time that GEICO was willing to pay for a rental and never even called me to tell me that! As my Insurance Company and the business that I pay monthly for your service, it was a slap in the face to find that out. GEICO has the fiduciary responsibility, from an ethical standpoint (and possibly legal), to place me on notice in the event of that critical of a change to my status!
Anyways, I attempted to call Adam again on September 20th, and again he didn't answer the phone. Again, I left him a descriptive voicemail message expressing even more concern now, because its almost been a week and I still had not heard from him. I then called his supervisor, Michelle. Michelle didn't answer, but due to the gravity of the situation, I attempted to try again about 30 minutes later. She also did not answer, again, so I left her a descriptive voicemail message as well, clearly outlining my more serious concerns (money being taken out of my account) and my lack of ability to reach Adam.
As each day passes I am becoming more and more concerned because I still can not reach Adam, and now Enterprise has taken $900 out of my account. I reach out to Adam again on September 21st and this time he finally answers the phone. I expressed all of my concerns to Adam, and explained to him that I had been trying to reach him for a week, all the while losing more money. I explained to him that not being told that GEICO was no longer paying for my rental had destroyed my bank account and left me with NO MONEY. Adam then turned around and blamed it on Enterprise, saying that THEY should have called me. That is not Enterprise's job, nor is it their responsibility. That is GEICO's task to complete. Adam said that he will speak to his supervisor and do what he could and let me know.
By Monday September 24th, I had not heard from Adam, so I called him again. He answered, and this time he is saying that GEICO will cover the fees up until September 23rd, and that was it. However it is now October 3rd and I have not seen GEICO return a cent to me. I have had $900 taken from me from someone's negligence and I expect to be made whole in this process. I did everything that I could to rectify the situation, but had to just sit and watch days go by, because people would not call me back or inform me of pivotal information. I am moving and needing to buy a new car, and this is not how the Insurance Company that works with me should handle their business. I am sending this email to every GEICO email address I find, Im going to call repeatedly, file a claim with eh Better Business Bureau, and possibly look into so form of Civil action because that missing $900 is directly affecting my life, ability to pay bills, buy food, and buy my new car. I am looking forward to hearing from someone who can actually help me and not waste my time. I can be reached at this email address that I'm using now. Thank you.
Sincerely,
Khary Black
Paying GEICO Customer

Denise Sullivan
from Humble, TX
I signed up with auto pay. Paid my bill early. Then a week later they are drafting with the auto-pay. Disputed the payment and had it returned. Guess what, they tried it twice more the following week. You are supposed to call if you are going to pay early, to cancel the auto-pay. I never have to do this with any other company. I had to put a stop payment so that they would stop trying to ACH my account. Supposed it will continue until it gets the payment. Also, to make sure they received the payment and to get a refund. You have to send a running bank statement. Ridiculous. Customer Service was no help. Their solution was to let the payment go through, send the bank statement. Then I could get a refund or have a credit on my account.

Veronica Wiley / Branden Wiley
from Arizona City, AZ
Auto adjuster claims my car has 139k when in fact it has 131k he also claims that there is around 2,000 dollars of damages to interior trim and plastic pieces which in fact there is no damage nor missing pieces also claims that engine is damaged due to water in oil which there is not and i get no answer to what led him to determine a damage engine now a supplement was done and now they substitute engine parts for interior parts when there was no engine parts originally on first estimate no one can explain or give me answers main issue is the engine has no water in oil adjuster says there is and I had a certified mechanic look in to it and his answer was no water in oil who can help me get my car properly inspected for it's real damages

Cleveland Turner
from Las Vegas, NV
I was scheduled to come in for an inspection Saturday the 21st of July in Redwood City for a claim I filed previously last week. I was scheduled for a 11:30am appointment which I arrived a few moments ahead and went in to notify the rep that I was present. Upon finding out whom to speak to I notified the Adjuster that I was present and he responded loud and callous that "I'm with a previous appointment your early Waite outside!" (I was only trying to inform him I was present) I humbly returned to a bench and sat with a friend who came along with me.
Finally he calls me and we walk around the vehicle to inspect when his attitude was very sharp he began asking all sorts of questions that already been answered and written in the report. I told him all of this was in the report. He became angry speaking about other damages to my vehicle (rather then try to clarify which damages I was trying to report..). then he began inspecting other things that had "nothing to do with what I was reporting" taking photos of my dash lights and anything he could point out for whatever reason!
I have had other accidents and never had to go through such scrutiny and unprofessional angry attitude... IM THE VICTOM AND HE WAS TREATING ME LIKE'A SUSPECT OR CRIMINAL!!!!

robert and susan marconti
from Orlando, FL
2 complaints 1 our car insurance bill went up over 300.00 2 I called ashlee at customer support and she told me weather plays a part really asked to talk to a supervisor and she proceeded to tell me she would tell me the same thing wow this is the staff you employ I called my local office in Melbourne and she put me in touch with a supervisor yadeln who told me or tried to school me in the risk on the road of people texting and she is on a budget too blah blah blah we are paying the bill not her I have requested a breakdown of these raises because geico does not show that on the statement only amount owed we have a bundle with geico auto cycle boat when your customers are not informed now we deal with deception we have been with you for 10 years preffered customers so we are being told with all this change will probably happen you might consider a staff change

ROBERT AND SUSAN MARCONTI
from Orlando, FL
OUR AUTO INSURANCE HAS RAISED OVER 300.00 FOR 2018 I CALLED CUSTOMER SUPPORT TALKED TO ASHLEE WHO TOLD ME ITS WEATHER AND NO SUPERVISOR TO TALK TO SHE WOULD TELL ME THE SAME THING CALLED MY LOCAL OFFICE WHO NOW PUT ME IN TOUCH WITH A SUPERVISOR YADELN WHO TOLD ME THAT WHEN WE DRIVE WE ARE AT RISK WITH DRIVERS TEXTING SHE IS ALSO ON A FIXED INCOME SHE GETS IT ALL RIDOULOUS WE HAVE A BUNDLE AUTO CYCLE BOAT THIS AUTOMATIC RAISING OF CAR INSURANCE WITHOUT LEGIMATE REASONS IS THE WORST CUSTMER SUPPORT AND GET AWAY WITH IT WE HAVE DEALT WITH YOU FOR TEN YEARS PROBALY NEED TO CHANGE YOU MIGHT THINK TO EDUCATE YOUR STAFF

VINCENT /DYNOBODY COLLISION
from Woodbridge, NJ
Claim # 0602657990101015-01 Chen Rongqin 2014 Toyota Corolla
Adjuster, Annemarie Budesheim is one of the most incompetent adjusters i have ever seen in my forty four years in the business. She does not have the the enough experience to prepare a proper estimate. Besides that she has a very bad attitude. People pay for this insurance, She said this is a pulmonary estimate when the damage is visible. She just did not want to write what was there, We showed her all the damage. She just trying to keep her numbers down, And not give the customer a right to a fair return.

Bruce & Noelle Sheble
from San Bernardino, CA
Spoke w/Nathaneal M requested to delay payment . Iinformed request was granted but payment cleared placing us in a real financial hardship. When called Geico to resolve spoke w/ Kendall supervisor on 6/8/18 was told they could issue a refund but would cancel my insurance immediately thereby taking my right to a grace period. They said this would be all they could do for me. Made no effort to resolve the issue. When I asked for their corporate office number to complain about these practices, was told there was no number I could call. Very very poor customer service

Wayne Finch
from San Jose, CA
password to hard cant log in i have disabilities not sure how
Help I would love to log in pick one for me
iI have tryed many times always left hanging no help

Shawn Bergeron
from Nokesville, VA
My complaint is that Geico is still a sponsor of Samantha Bee. It is outrageous that a company of your stature is willing to put your support behind this offensive trash. I have been a long time customer, and certainly appreciate the action State Farm has taken. It does not go unnoticed. Thanks for your time.

jules paoletti
from Glen Mills, PA
I was struck hard by 2 vehicles while I was stopped at a red light on April 2nd, 2018. Geico insurance is the carrier for the car behind me and State Farm is the carrier for the vehicle behind that car.Ii have spoken to your claims people a couple of times, and they are polite but handcuffed by procedures. I am being told that while the company accepts liability for the accident, the lack of cooperation from State Farm is the hold up, since you and they have to work out joint responsibility. State Farm says they have spoken to your claims people, and don't feel any liability.
when i called Geico claims back to give them this information, Geico is saying that State Farm won't speak with them on splitting liability, and they can't move forward from their side unless they come to agreement with State Farm.
I don't care, i don't have use of the vehicle that was totaled because of a bent frame from the accident in which both companies had drivers that struck me. Both companies also have the ability to drag this out for as long as you both want, but i am the one affected. The Geico claim number is 04038031501010601 and the State Farm claim is 383556J59. And yes, both companies are receiving this message. Jules Paoletti 610-476-46093

Greg Dougal
from Madison, WI
On the day before Thanksgiving , I was on my way home from work ( I work nights from 9:30pm to 5:30am ) when I struck a large black metal pipe that was in the middle of the road. Immediately my low tire pressure light came on, I lost all heat in the car, engine warning lights lit up and my car started smoking. I got the car home and lifted hood and smoke rolled out and I could see what I thought at the time was oil all over the inside of the engine compartment.
I called Geico right away and started a claim. I don't get holidays off so I had to work on Thanksgiving. now it was obvious from what happened my car was going to need mechanical work. There is a repair facility less than one block from me but I was told it was best to have my car towed to a company called Abra because there was a Geico rep. onsite that would make sure everything went smooth. since I don't have rental on my policy, I had to call Enterprise and arrange to rent a car at my expense. Abra was close the next 4 days due to holiday so my car wasn't going to be looked at till the following Monday.
on Monday I called Abra for an update and was told the estimate for the damage to the tire was done but they hadn't had a chance to get it on rack yet to estimate damage under car. On Tuesday I missed a call from Geico rep. and he left message saying they couldn't find anything wrong with my car so there would be no claim made. It was too late to call back so I had to wait till Wednesday.
On Wednesday I called Geico rep. and he said that they couldn't find any damage to underside of car despite all the problems that happened after hitting pipe.He said the don't do mechanical work at Abra so I would have to have car towed to another facility at my expense. they had my car for over a week and did nothing to help me with it.
I had car towed to facility by me. They picked up car at Abra at around 8:30 am on Wednesday. It arrived at Handels auto around 9am. At 9:30am I got a call from Handels and they had already found the problem. The metal pipe had cracked a coolant return line by the engine and coolant had sprayed through the inside of engine compartment. It took them 30 minutes to find the problem. Abra had my car over a week and couldn't find anything.
Handels called the Geico rep. and told him what had been found. Another agent showed up at Handels on Thursday and finally a claim was made.
I am not happy with the way the agent at Abra and Abra in general handled anything. If you go to the Better Business Bureau website and look up Abra you will find that 72% of all comments are complaints and many involve Geico reps as well.
I was not happy with being told nothing was wrong with my car as there clearly was. I will not ever use Abra for anything ever again and will also be looking for a new car insurance company. You may want to reconsider your arrangement with Abra. Even though they say the Geico rep. is there to make things easier, it seems more like they are there to do everything possible to deny claims.

Robert Farnsworth
from Indianapolis, IN
My insurance agent contacted geico and explained their Clint was clearly at fault, geico refuses to claim fault, I have a police report that backs me up, and pics of the accident site. I filed a small claims suit, then geico wants to settle.. all I asked for was blue book value and tow fee and now small claims fee. Geico refused and was rude as hell. Don't return phone calls. Been without a car for month and nothing. GEICO SUCKS! And I'll spend all my time letting the world know it! I promiss!

Felix O. LUCERO
from Anchorage, AK
My truck was stolen at gunpoint an arrest was made and yet been 11 days since rhis happen and Geico has still not covered for a rental or yet to have my vehicle fixed. Truly upsetting I have had them for about a year and tell this point never been late on a payment and never the less late on my truck payment. I supplied Police report , bank statements , and also repair I have had to my truck since I owned it. These guys are a joke. Been taking a bus and using my bosses vehicle for the past 11 days cause they don't help out at all. This agent is setting back in Hawaii dragging her feet. Telling me anchorage police department might take 30 days just to recieve a police report.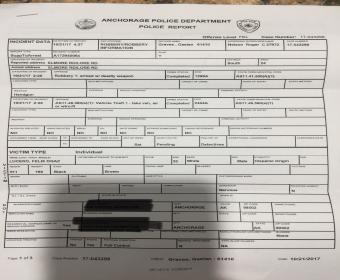 Todd Taylor
from Detroit, MI
Poor customer service skills. Dropped the ball on processing my claim. Did not receive two days of rental on 1st claim.
Had to meet two deductibles because accident happened on own property.
All I hear is sorry..... can't do anything about what happened(didn't happen)
Only thing I can say good thing no bodily injury claim, would hate to see how that would turn out.... I feel that my time spent, filing claim on app and several conversations on the phone I should have a line item bill for Gieco for over the two deductible amounts. I did all the work. How crazy is that or maybe I need to start a consulting business...for companies that don't know how to do there jobs.

Todd Taylor
from Detroit, MI
Poor customer service skills. Dropped the ball on processing my claim. Did not receive two days of rental on 1st claim.
Had to meet two deductibles because accident happened on own property.
All I hear is sorry..... can't do anything about what happened(didn't happen)
Only thing I can say good thing no bodily injury claim, would hate to see how that would turn out.... I feel that my time spent, filing claim on app and several conversations on the phone I should have a line item bill for Gieco for over the two deductible amounts. I did all the work. How crazy is that or maybe I need to start a consulting business...for companies that don't know how to do there jobs.

Joshua Smith
from Des Moines, IA
My accident was in early July. It took them. A month+ to get back to me about my car. It's also taking forever to settle it. I'm driving a rental car that i am now paying out of pocket for and have been since the 5th. This is crap service. It's gunna cost me more for the rental than it will for what I get back for the car.

Victoria Forsyth
from Columbia, MD
GEICO settled a complaint without my knowledge. I was told that a lawyer assigned to me at GEICO would contact me before settling, but no one ever did. I told the Claims Adjuster that the lawsuit filed against me for a minor traffic accident had false statements that the plaintiff filed against me. I don't deny that I was the cause of the accident, but not in the way it was written up by the plaintiff's lawyer. I specifically told the Claims Adjuster that I didn't want GEICO to settle before I had the chance to speak to my assigned lawyer. My account of the minor accident was taped the first time I spoke with the assigned Claims Adjuster. GEICO's lawyer should have listened to the recording before deciding to settle. In speaking with the Claims Adjuster this morning, I felt like he was not interested in what I had to say and his continued response to my questions was "We settled in your best interest." I don't believe that, and furthermore, I need to pursue the issues that led to the settlement. I am very angry and distraught that GEICO has put me in this position. My husband and I have had GEICO car insurance since 1967. I object to them spending the money we have put into our insurance in a way that shouldn't have been spent. The plaintiff, like so many "victims" of accidents, is taking advantage of me, and GEICO has supported her in her quest for claiming money she doesn't deserve. When will this nonsense of filing unfair lawsuits stop! I need a quick response to my complaint.

Shakita McGill
from Philadelphia, PA
On September 4th ,2017 I used my roadside service for a flat tire. I understand Geico does not have any control over their contractors and their arrival times, professionalism and so forth. But you guys do have control over who you choose to contract for your company. I had thee worst experience with statewide roadside service. My ETA was 1hr which would have been 12:15am. The driver did not show until 1:30am. He never answered any of my calls and never apologized for the delay when he arrived. I had geico call their dispatch directly and that dispatcher (Cynthia) kept instructing me that this driver was 2 blocks from my home! Total lie! Now this is where the plot thickens, the driver showed up, I said hello and he didn't give a response. Not only that but he was accompanied by his girlfriend and they were kissing on my pavement! How unprofessional...his girlfriend totally made me feel uncomfortable because she stood and watched me the entire time and kept interrupting the driver so that she can order their dinner. So tacky! I'm livid and I'm appalled that GEICO Would even choose such a company to contract for them. Is this who you guys want representing a part of your business? But anywho, I've read reviews from this company (all which were horrible) maybe GEICO should have researched first. I will contact your office everyday with complaints and my picture/video of the make out session of that driver. I will also post this same review on every social media site letting the world know that this is who geico chose (bad move). The bad part is that I'm considering going to another company for my car insurance needs. I will also email this complaint to the corporate office as well.l until I am compensated in some sort of way for my inconvenience and the disrespect from the driver.

Megann Guercio
from Port Chester, NY
I am beyond livid with GEICO as a company! I have paid close to $400 a month to be insured due to my age (25) and car (A4) geico had not contacted DMV about being unsure and because of that 2! Tickets were issued. This has cost me much time off and as a new mom extreme emotional torture! Let me tell you why. I called to make a payment at the end of Nov. You guys cancelled me! Oh but no text no call?
You guys can text and call for a payment right? But the decency to call and provide me with time to find new insurance is too much to ask?! Now with a ten month old son and a full time job I need to look for new insurance but also drive without any!!! This is outrageous. The money it has cost me to solve this issue with the courts and DMV plus time away from my job. I don't need the headache. Like I said I am beyond livid and no one can provide me with a reasonable solution to this problem. I was paying doing my job why wasn't yours done?
I need to speak to someone that will do right by this. And I will continue to fight for all the difficult you guys have caused in this process. Completely absurd how you guys can treat a customer. I want a solution. This is not fair at all.

I want to file a full on complaint that may end in a law suit. My GEICO adjuster is a criminal and is trying to find me as 50 percent of the fault in an accident in which I was struck by a car at a high rate of speed while they drive down a turn lane to avoid traffic. I want even moving I was sitting there waiting to merge. I'm mind blown. After being in accident adding this to everything is just horrific. My own carrier found me at 0 percent fault. I have pictures to prove it. Her words where pictures don't show motion? Can anyone please assist.

Wilma Cook
from Victoria, TX
My GEICO agent has limited my rental reimbursement. My auto is still in shop. I have not reached my maximum amount of coverage yet. I have called my local GEICO customer service supervisor and they will not return calls. They are not honoring their contract. I am very upset that I am now paying rental out of pocket. I thought this company cared about it's customers? The commercials are so funny, but I guess it's all a scam.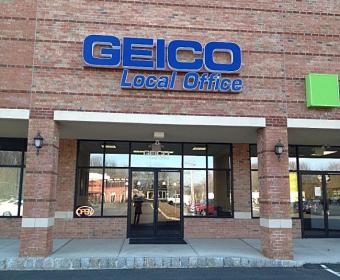 Sarah
from Chesterville, OH
My bill keeps going up and the agent is very rude. GEICO does not care if you're a customer or not. They mess with your account make changes without your knowledge.

Ernest J Howell
from Chandler, AZ
I have never had a problem with Geico until I had a parked vehicle incident that produced damage to my tail gate. Usually I take the car to an adjuster for Geico and now a new policy. I have to download app for smart phone and follow the instruction to take 12 pic as directed. Well that is good-----but the pictures do not tell the whole story. They send me an email saying I will get a check for damages. I take car to shop that has done a lot of work for Geico in Prescott and the estimates are 1000 to 1500 dollars diff. Shop gets on phone to Geico no fix the way Geico says and if that doesn't work hold car for 3 more days to authorize what really has to be done. This is no way to do business. A picture does not tell the total damages under the panel. I am totally fed up with the non personal quality of this program!

Maureen McGrath
from Albany, NY
No notification that my auto policy was canceled for owing $44 for a premium increase. Drove for 21 days without insurance. GEICO customer service will not respond to any of my calls or emails. So unreal.

Terri Morgan
from Cartersville, GA
I'm having problems with GEICO Insurance Company. Denying me the Recoverable Depreciation in the amount of $1,180.28 from a claim I made. I have called the Insurance Commissioner to complain. My first check was $3,704, they stated to me if I needed more, I could file for Supplement. I was sent a check for $437.01. My complaint, not being treated fairly. I pay $1,397.00 Yearly and I should not be treated like this. Making a complaint is not needed, calling an Attorney, or even the Media. I should not have to do this. I would like to get away from GEICO this was my first claim. When I asked the company how long I have been with them they refused to tell me Why? every time I ask for my money, its always an excuse why they are holding it. I'm tired. I hope this matter gets taken care of in a timely matter.

David Barclay
from Libertyville, IL
I do not like the GEICO peter pan commercial. I think it's rude and offensive to older people.

Norma Parker
from Jena, LA
GEICO sent me a letter of rejection concerning insurance for my home. Prior to canceling my temporary insurance with GEICO through Ms. Duke, I procured home and auto insurance the night before I cancelled. I even called the corporate offices to check on everything and confirm my status. The reputable company I purchased my home and auto insurance found nothing wrong with my home, and to date Ms. Duke has not once mentioned that there would be a problem insuring my home. I am suspicious about how Ms. Dukes handled the cancellation procedure.
You see, I cancelled the insurance with GEICO about 12 hours after it took effect. All letters of cancellation I sent to Mrs. Duke were documented two weeks after the actual cancellation date, and now I get a rejection letter with the cancellation date listed August 28th. It seems fishy that the cancellation dates have been extended from 2 weeks to 2 months past the actual cancellation date. I now feel it was to use up the deposit I put down so there would be no refund. I write now, because this is the only complaint form I could find for GEICO. It truly feels like GEICO's customer service employees manipulated my $200 deposit by pushing back all cancellation dates on their forms. I cancelled with GEICO 12 hours after initiating the policy and due to their greed, I have not received a refund.

Jeri-Sue Barron
from Flower Mound, TX
Unfortunately on May 31, 2015 I was passenger in my husband's car and we were hit by a GEICO insured auto customer. The claim number is 436M03363. I was injured and was sent to the hospital in an ambulance for head and neck and upper injuries/trauma. I am currently suffering from a headache as I write this letter, two weeks later. The doctor at the emergency room said things would get worse before they get better. I tried to work with GEICO customer service people and I think that is the main reason things are getting more painful, but I feel that since you have insured this person who 1) admitted to both you and the police and 2) was found to cross into our lane and hit our almost new and formally unscratched and perfect car, your staff would consider things other than lies and deception as response to my inquiries for what you are intending to do.
The last person I contacted at the GEICO corporate office stated, "police reports are not gospel" The first person I contacted was the number provided on the insurance card from the 85 year old lady that failed to drive in one lane and slammed into us. That was responded by a woman named Kim O'Neal who stated that the woman died so they would not do anything until a full investigation was made. I did checking and the 85 year old woman did not die, but I understand you proudly advertise that you insure aliens, so I assume they also insure Zombies. I call Ms O'Neal back and told her the woman did not die, but a driver on her policy, a daughter, did die a few months ago.
A few days after the accident, as we were without a vehicle, she explained that we could have it towed to the proper GEICO approved body shop. We took it to the only one in this area, within 15 miles, and that shop stated it was a total loss. We are still waiting to have any offers of your accountability. I was sent papers regarding my injuries, and I was then called by another person Daren Smith, a week later, to say someday he will send me papers about the injury claim, but I have to pay for everything until your company has the humanity to consider doing something. He said that it was not a promise, since they need to investigate and, we can just pay for anything out of pocket, since the only thing you will do is lie and blame me for being injured.
My husband was issued a rental car 3 days after the accident, when your insured Zombie was contacted and confirmed that she rammed our new Honda. That car was to be allowed for 10 days, so I called to have it extended. I talked to someone in general, and she wrote to Mr. Smith and did not have Ms O'Neal as property rep listed, but I was told that she would send Ms. O'Neal an email as well. I was contacted by Mr. Smith on June 12, who stated although the accident was indeed on May 31, he was not assigned until June 10, and so I have a problem of personality.
After Mr. Smith stated he was to address my injuries and not the property and loss, I tried to contact Ms. O'Neal and she has yet to respond. I then contacted the general GEICO customer service to try to get any idea if you are going to fix or total the car, as we need to find a replacement, or something. On Friday June 12 I was told by the GEICO person I was to be blamed, and that their person did not have any fault since police reports are not gospel. Then he stated that I need to contact my insurance since that is what we pay for. I then let him talk to my husband, and then the man knew we had a case against your company and that we are waiting to hear from someone who has the ability to read and not lie. I understand I need to contact a lawyer since you have no ethics or morals to behave in a normal business manner, and just send me forms and arrange for expenses and damages as you are expected.
My husband contacted our insurance and the basic conclusion is the car is totaled because it cannot be properly fixed. Someone from the company did call on June 13, to tell us GEICO can't decide what to do so wait and maybe they will, but probably they won't. As I write to you the truth about efforts to be abusive, I am suffering even more from a concussion caused by the GEICO insured driver that they GEICOwith our insurance that specializes in insuring humans with good records, not aliens and zombies as they currently advertise. I do not know of any therapy I can get that can relieve the post event trauma GEICO causes me everyday since the accident.

I hope GEICO has something new up their sleve because that poor Gecko is wearing on me. I don't know of anyone right now who is using them for their insurance provider and with State Farm and others as a better choice to me it's going to be hard to get people to switch. If you use GEICO I'd love to know why?
Thanks for your feedback!
Sorry. Please try again later!