Frontier
Frontier Complaints Continued... (Page 2)
86+ reviews added so far. Upset? Call Frontier corporate: 203-614-5600

Ivy Brown
from St Louis, MO
Every month the invoice I receive is incorrect. I then call Customer Service and spend over an hour with your Representative who understands the incorrect invoice, states they will have the invoice corrected & next month's invoice will have credit and also someone will call to follow up with me. This has never occurred!! I do not understand how you can operate a company with such poor service and poor customer service.
If I ask for a supervisor or someone in management who can resolve my issues I am told no one exists to assist and I have to rely on the person who took my call. I am also given some poor excuse why my account is still incorrect. I was told by one representative that Frontier has hundreds of accounts with problems and they are backed up for months before getting corrected. Please review your billing/invoicing practices and fix this problem.

Nancy Stahl
from Ruskin, FL
I ordered service from Frontier in Oct. 2017. I took 3 days of sitting and waiting for them to install. I finally got the service and did not get what I ordered. Phone didn't work, internet was slow and couldn't get into email.
Now I had their service 1 month went to Spectrum, where everything works well. I paid a 1 month bill at the beginning now I am getting bill for 305.22 that they are trying to collect. I have called 3 times about this bill. 2 people tell me I have a balance of 0 and now the third person say she can't find it without a pin number that I never had.
When you call to order they farm out service that never get it right in the first place.
Four of my neighbors where going to go to Frontier, but with the crap I am putting up with Frontier lost them.

JOANNE PENNA-COWE
from Rochester, NY
THE SCIENCE CHANNEL 193 HAS BEEN REMOVED FROM MY CHANNEL SELECTION BUT MY DISH MONTHLY CHARGE HAS GONE UP STEADILY FROM $137 TO $194.
WHAT IS GOING ON WITH DISH?
MY FRONTIER PHONE REPRESENTATIVE SAID THE INCREASES ARE COMING FROM DISH,

saljsac@aol.com
from Bradenton, FL
Have not received a copy of Jan.2018
billing! I am on auto pay but want a paper bill for my ckecking acc't. I have tried to get it on line but can not. please resume sending billing to my home.
salvator J saccomando
5 S. Granada Plz.
Englewood. Fl. 34223
account # 941-474-0589-090987-5

marilyn oyler
from Arlington, WA
I had to talk 5 frontier employees, as I was shuffled around to the 5 people, trying to get answer, as to why I had a,
1.99 internet infrastructure surcharge. Still upset that I was not warn about this, and why, they will be adding the 1.99
more every month. Was on phone for almost 1 hour. so will you please let me know what this 1.99 is for????

Where to start? Nothing good about Frontier internet service from the internet itself to trying to get help on phone. To try to get help- on phone for 30 to 45 min wait, then get run around from 1 dept to another and non have a clue. I've been told lie after lie. Do they care? No. They get paid to sit there and BS whoever. Nothing off their backs. There has been work by some company near our house digging along road for over a yr. Service mostly out the entire time. Frontier would not admit this cause those affected should not have had to pay for a service that could not be provided at that time which would mean less income for Frontier. You would not believe the cover up that Frontier spit out every wk they were called. Frontier should have to pay me for over a yr of mostly out service that I paid for. They know what was going on. Reason for 1 star out of 5 for dealing with Frontier is just that. Can't get any worse.

David Snider
from Gresham, OR
It has taken almost a month to get my 98 year old aunts phone switched from one address to another in the same building that she lives in. During this time I was bounced back and forth between several departments. This occurred on Dec 20th. I finally hung up
On Jan,3 of this year I called again. I was told it would be done on the 4th. On the 4th no phone service. After calling again and on the phone for over an hour, I was told the service tech would be there on the 17th. Why in todays age it would take 13 days for a phone to be switched is beyond me.
On the 17th still no phone line. Called again. Was informed that the new date was the 25th. This was news to me. After being on the phone for 45 minutes I learned the tech had showed up but guess what, he had the wrong parts. So that is why the new date was the 25th. I advised the person this was not acceptable. Finally after I informed the person on the phone that I was filling complaints with Oregon Attorney Generals office and maybe even calling the local media, I was told they would take care of it on the 18th. Guess what on the 19th still no phone lines.
When I called on the 19th and requested a supervisor, I was told I would have to have one call me back sometime today. NO this is also not acceptable.
I will let you know I have filled a complaint with the Oregon Attorney Generals Office. regarding this very very poor service.
The account I am calling about is 5036657334090811-5.

K Campbell
from Beaverton, OR
I had the service for several years. I really should have left sooner. But I was too lazy to deal with the issues. I had cable internet and while the wired service was fine, the wifi service was poor, never worked. I would call and wait on hold for a tech service person, who would then spend quite a bit of time trying to troubleshoot why I couldn't get wifi. We would try a fix and I would hang up, only to discover the fix didn't work. We had several new routers shipped. I still could never get reliable wifi in my home. Finally when I had decided to give up and switch providers they told me I should get a credit for all this time I haven't had good service. I called another department and was told they could give me 30 dollars credit for that month but not for any of the other times I'd called trying to get help. That I should have been requesting credit all along. I was also told that frontier only guarantees that I get internet service, not wifi. And that there must be something wrong with my house or neighborhood that was preventing me from having wifi. So I finally decided to go through the trouble of switching services. The new service's wifi works perfectly. Now I have the final bill from frontier, which went up. Turns out in addition to charging me the remainder of the month that I wasn't using, they charged me a cancellation processing fee. I was not under any contract. That was just for their time in processing my request to cancel the account. And charged me more to cancel my promotion. I should charge them for the 8-10 hours I wasted on them on the phone over various sessions trying to fix my wifi, that they couldn't fix. Ridiculous to charge a processing fee to cancel the account. Anyway, I hear that the no wifi problem is common with this company and I'm frustrated that this isn't spelled out when you sign up.

david simpson
from Circleville, OH
I tried to transfer my service in august, took a day off work to be home for installer. no one showed up or called. frontier blew me off. I later found out that the people that lived there before me had not shutoff service. I finally got them to shut off service a month and a half later. I have called frontier over and over to get this straightened out. I was then told that the service was transferred to me and I set up a installation appointment and no one called or showed up. that is two days I missed work. i canceled my old service because i was told i had a new service. now i am told there is not enough portals, so now i am on a waiting list. i have been a customer over eight years. this is very poor service. where i live i cannot get cable. how can you treat customers like this. i am so upset. i do not know what to do. i have been a good customer and this is not right. this need to be taken care of. thanks dave simpson

Wireless router not working for over a week. Called in on 10/25/17 to report trouble with my Wi-Fi. Technician troubled shot over the phone and it was determined that a Tech needed to come out to my home. An appointment/.ticket was set for 11/1/17, I get a voice mail on my phone that a technician was in the area on 10/26/17, turns out I was out of town on a plane when the tech called. So the moral of the story for not being home the tech decided to cancel my appointment setup for 11/1/17. Called the 1800 to see if I could get a tech to come out and fix my Wi-Fi turns out they set up another appointment/ticket for now 11/7/17. I told the person that this is unacceptable and I need my Wi-Fi fixed ASAP and why I could not keep my original time. She said for not being home the Tech decided to cancel the ticket and that he has the option to do so. What a bunch of crap!! I waited on the phone for 1hr for her to tell me that and I live in a troubled area and I am not a priority and to wait for my 11/8/17 for a tech to get dispatched to my home. At this point in time I am fed up with the customer service and I am going to change providers.

Albert Monestime
from Drexel, NC
On Tuesday September the 5th my wife Marie Casias and I took flight #1463 from New-York to Atlanta we had one bag and a carry on ,we paid $40.00 for the bag and were charged and extra $45.00 for the carry on ,I think that was a mistake because we flew before and brought the carry on the plane and we never paid for it before .We are senior citizen leaving on social security and will really appreciate it if we could have the $45.00 back.
Thank you for your cooperation,
Albert Monestime and Marie Casias

Fran Sullivan
from Sun City Center, FL
Frontier hooked up new service for my parents to include phone , cable and internet (package $130) per month except they initially used the wrong phone number, they corrected the problem 2 weeks later this is where the complaint starts . Apparently the 2 weeks generates a different bill in which a charge of $362.53 for basic cable, phone and internet for 2 weeks. I made numerous calls and each time transferred and told something different, It is now Aug 2017 and now they have put that acct in collections for $130. When I called Frontier they say call the collection company and they have no way of handling this acct. I would have work with collections. This acct should never have been in collections and I made numerous calls and was assured it would be cleared up. They have now affected someone credit with their mistake without them taking any responsibility or accountability.

Barbara Fisher
from Mahomet, IL
I called last week to get help with my printer, its offline. The girls I talked to could barely speak english. And I was told to contact the printer company. I have frontier support internet, You always helped me before. What happened to the English speaking customer care employees? Frontier sucks!

Patti Rutter
from Darrington, WA
We have complained for the past 4 years about our internet line speed and have not gotten anywhere. Frontier has told us that our lines are old and the protective covering has dissolved but they continue to do nothing. I have filed complaints with the FTC and had some discussions however nothing has changed. Our line speed on our last test was 0.11mb upload and 0.15mb download. How can a company get away with this type of service and still get paid as if we were getting the service they are charging for? This is a monopoly, what happened to the anti-trust laws. On the rating if I could give them a negative I would and so would our neighbors.

Jenifer Chisolm
from Charleston, WV
I have not had phone service for 12 days, I called the Frontier support number on Sunday evening September 11, 2016 to get this fixed I was lied to by everyone I spoke to. I was on the phone for 3 hours and got nothing done someone was to call me this morning Sept 13, 2016 but it is 3:15 now. I have not heard from anyone how sad is that if I do not pay you will stop my service but I pay and have no service. Frontier are the worst company in the world you do not care about your customers all you do is collect our money and give nothing in return you make me sick.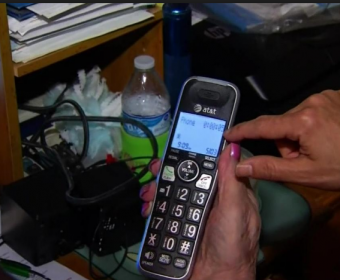 David Robertson
from Vero Beach, FL
I had to call Frontier for a billing issue. Was blown away to actually speak with a woman in Virginia who spoke English. Amazing support and she helped clear up my account right away. Not going to lie, I was dreading calling customer service since Verizon outsourced most of theirs. Maybe the acquisition wasn't so bad?

Pat hurley
from Indianapolis, IN
I am sitting in my home office, I buy property on line. We have frontier. The service comes and goes And comes and goes. I just lost connection on a purchase with 5 mins left. Your service is still not back up. I called the auction co.
Property sold. You just cost us another deal. It is ironic, sitting here typing this note on my daughters phone...through the AT&T. But 6 inches in front of me is apc hooked to your service that does not work as usual. It will be back sooner or later.
As your own repair people have told us. You have overloaded yourselves. I think you will not only be loosing ip, customers , but phone services also. It's a real shame that folks can't get what they spend hard earned money for. Let alone trying to do any business over your services. I tried call your help desk to reach Frontier customer service. They told 15 min wait or leave a call back number. If some one, who is in the USA with your company would like to return a call.

Donald Hooker
from Upland, CA
I just received my new bill for $294.77 I'm disputing these charges.#1 I was with Verizon for ten years with no problem then frontier bough them out and the problems started. first I was having problem with the internet & phone the internet was too slow and you could not hear the other end most of the time. Frontier sent out a couple difference techs and they agreed the internet was slow they had no clue to how to improve the services. so after a month of trying frontier to fix the problem with no results I decided to switch service company. now frontier send me a bill for $200.00 early termination fee for which I'm contesting, I don't understand how I could be charge a early termination fee when my original contract was with Verizon and me being with them for ten years and you people could not solve the problem. I will send $61.60 by due date but disputing the rest of the balance.

They over charges me $3000 and can't fix the problem. Is frontier a total scam?

Susan Mentzer
from Grapevine, TX
I was a Verizon Fios internet customer when it changed to Frontier Communications in April 2016. Since they took over, they have repeatedly short billed my account. With Verizon, my monthly internet only bill of $55.30 was debited from my bank account on or about the 18th of each month. In May, Frontier debited my account on the 3rd, 18th & 31st in amounts of $32.92, $55.30 & $90.81 which caused an overdraft resulting in bank fees. When I called to complain, I was told that the charge could not be reversed because I did not have a confirmation number. I explained that I did not make the payment, so how could I have a confirmation number, but I do have bank verification that their company debited my account.
Furthermore I wanted them to reimburse me for the overdraft charge that they caused me to incur. I was told that they would "mail me a check" & call back later. I feel confident that I was told that to get me off the phone & I will be stunned if I receive any reimbursement of over charges or the overdraft fee. This company is unethical & can't be trusted. I intend to contact every government agency who will listen, including the FCC, Texas Attorney General & City Manager to revoke their charter. They have no competition in my neighborhood, so I assume that they feel that they can get away with poor business practices like this. Verizon took advantage of that to charge exorbitant prices for their service, but at least they didn't short bill or debit my account multiple times in one month. I am on a fixed income & can't afford to suffer the losses from an incompetent billing department in an unscrupulous company! If you have a choice, don't choose Frontier Communications for your internet & certainly don't agree to auto debit!

Edward Fazzino
from East Hampton, CT
Called and closed my account back on 2/3/16. I am continuing to get bills. I have called customer service several times and a was told something different every time on March 23 made a final payment of 51. Then I continued to rec bills. So, I call 5/6 was told my internet was never turned off. I requested to speak to a manager and I am on hold now for 2 hrs.

marlene matney
from Danville, WV
I've been having trouble out of my phone and internet since December 2015. Well all of a sudden I'm being charged 86.00 extra because a tech lied and said he came out here and he didn't well I contacted frontier and spoke to them and they just kept transferring me to next person. The last one hung up on me. It's a shame that they have the most disrespectful employees in any place I have ever spoke to and hanging up on a customer for no reason.

Jill Little
from Port Richey, FL
We had Verizon FIOS for several years, no problems, on April 1 everything changed. We had NO On Demand, we lost channels, the internet went on and off. We tried to talk to a technical person who asked me what color the router was. That was when I cancelled the first time, April 8, 2016. Then I called back and told them not to cancel the account. We still had no ON Demand, etc. and then on April 13, 2016 our internet completely went down. So I called trying to get a technician and was told that we had been disconnected. So I called back to cancel, Cancellation #062604383.
I spent hours on the phone trying to get things straightened out, I even had a Frontier account # set up, each time they couldn't find my account. Now I have a bill for 04/04 - 05/03. We switched to Brighthouse on April 13, 2016. I paid Verizon on 03/27/2016.I have not received any boxes to send back my equipment which I was told would be sent to me in 4-5 days. We have not had any service from Frontier since April 13, 2016. I am not going to pay this bill. We will go to small claims court if necessary. I have tried numerous to times to speak to someone about this and have actually gotten hung up on. This is a very poor way to do business. We had no choice but to switch to another provider.

Dan Kessler
from Los Angeles, CA
Was told to wait 12 hours for a service person to show up and NOBODY EVER CAME. Completely wasted our day, in addition to working from home and not having internet. When we call or get on live chat they HANG UP on us. This is the rudest company I have ever dealt with.

Gail Anderson
from North Hills, CA
I was a Verizon customer which Frontier acquired, I am also a tax accountant in the last week of tax season. Both my cable and landline are not working. Thankfully I still have internet. On Friday your tech was here for the third time he was unsuccessful at getting either to work. We have called several times and gotten terrible service. Frontier is blaming Verizon for a shutdown of services prior to final testing. Clients can not contact me and I am losing business. My husband will try calling again today but nothing will restore the lost clients. I want answers other then someone is working on my problem.

So frontier bought out Verizon and customers were given no notification that there services and contract/agreements were going to be transferred to a different provider. I have attempted to contact frontier to inform them that my services are not working like they were with Verizon and i requested a copy of my 2yeae agreement with Verizon be emailed to me. The representative could barely understand what I was saying and kept saying "uh... You want to pay your bill" like what? I then asked if I would be discounted for all of the inconvenience and no notification or service and he said no you will be fine just call back next week... He was rude and had no willingness to assist.

Shirley kinney
from Orlando, FL
I am 91 years old, blind and breathing problems. Now Front has had no phone problems and your customer service sucks. This service is a joke!

William Bucko, Sr.
from Uncasville, CT
Please remove the "On Now" box that appears each time a channel is changed. It is annoying, unnecessary and distracting. Please delete the new Vantage system now and return to our original programming. As customers, we do not use any thing extra that you are imposing on us. We have been dedicated Frontier customers for many years. Due to these latest impositions it is now time to look for another supplier for our bundle. We have called in order to adjust our monthly bill that for some unknown reason changes each month even though we do not use additional services. Your company seems to be out of managerial control. Am anxious to talk to another company ASAP.

Mary Zamboli
from Tampa, FL
I received a letter from Frontier Communications informing m that they were taking over my internet and phone services with instructions on how to sign up with them. I also recently went through a change from Verizon email to AOL. Verizon did not inform me of either change prior to the switch. As a Consumer, I would like to make my own choice. But first and foremost, there was no consideration, on the part of Verizon, on which company they were "dumping "there" customers on.
I have used AOL before, it is a known entity. It is not my preferred.I did not know Frontier Communications. I checked multiple sites, Better Business Bureau, Consumer Reports, along with multiple other web sites. There appear to be many service and billing complaints, along with difficulty reaching this company. Their corporate headquarters is in Japan. I will not step into a company that has not been properly vetted, and am angry that Verizon would just dump long time customers with no notice. I have been with Verizon since 1992 in Florida, and also used them when lived up in the NE.
I cannot get anyone to hear me. I feel that Customer loyalty is outwardly celebrated by Verizon but not ever backed up by action.Goodbye Verizon, it feels really good to get you out of my house and clear the air!
Mary
813-507-6243

jennifer chisolm
from Fairmont, WV
I have had many problems with my signal not being available this has happened so many times over the past 3 years. I have complained many times but this past Tuesday was the worst. I called and spoke to Jay who wanted me to replace cables I told him that I wanted a service call but he kept putting me on hold and then he asked for my husbands social security number he said just the last four digits.
I found unusual and strange. I will file a complaint if he tries to use those numbers for anything. You have the worst service personal in history it is very hard to hear anything they are saying. It angers me that I pay every month and cannot use my computer because the signal is not there as I stated above you have the worst customer service.

Cort Wilcox
from Rathdrum, ID
I placed a repair request for a very static noise on my land line and given a commitment to have it repaired by 4 PM the next day. at around 4 PM I was called by a representative that told me that there had been an outage in the area that had been corrected. He needed to speak loudly for me to hear over the static. I pointed out the the problem was not corrected - he asked me to repeat as the static was to loud to hear me clearly. He then told me that he would clear the ticket and issue a new repair request.
I asked him not to clear the repair request and view this as a missed commitment and get it repaired. He made a commitment of 4 PM the next day. Still, nothing done so I called their repair on my noisy line to report that my repair request was not completed and that I wanted a government complaint line information. I was given a number that turned out to be a Frontier office that was closed for the day. I called Frontier customer service back again and this representative told me she would place my repair request as a priority and then gave me the correct information to start my complaint.
I believe they are instructed to clear repair request that have been missed to keep their service stats higher than actual. My phone still does not work properly.

Cort L Wilcox
from Rathdrum, ID
I have been having static problems for years, most often when it rains. I call and the call back that the problem was an area wide issue and corrected, but I still have the static. Recently I called again on the noisy phone to make my complain. I was then given a 24 hour commitment for correction. Then I received a call from Frontier customer service telling me there had been an outage in the area that was corrected. The caller had to yell over the static for me to hear.
I told him that that the problem still existed and I have head the same resolution to my issue many times without being fixed. He tried to tell me again that the problem was corrected. "I said you can hear the static and you have asked me to repeat myself several times as for difficulty to hear me." He eventually told me that he was clearing the ticket and would enter a new repair. My response was that he not clear the ticket as it was another missed commitment. He made another commitment to me that my problem would be corrected in the next 24 hours. It was not and when I question the Frontier representative - the previous ticket was cleared as if fixed on time time,
Frontier appears to be manipulating stats to show their service is better than it is. Also the telephone representatives appear to be trained not to give any unhappy consumers a government complaint phone number information. I have experienced this for most of the time I requested service. My issue can not be isolated and may be the method managers are trained to keep Frontier looking good without actually performing. I would be happy to answer your call regarding my experience. Pleas let me know that you are acknowledging my complaint.

Edmund Cotton
from Memphis, TN
On April 13, 2015, we were returning home from Las Vegas to Memphis, Tennessee. We were to board Frontier flight 770 at 10:30 a.m. The flight arrived LATE. By the time we made it to Denver, CO (LATE) from Las Vegas, we were to board flight 800 at Gate A30. We went to Gate A30, where flight 800 was to board, asked the attendant were we at the correct gate and she said yes. We waited for about 45 minutes at Gate A30, waiting to board flight 800. Upon going to ask the attendant again, we were informed that the flight had left already from another gate. We went to the Frontier counter to find out what had happened because we did not hear any announcement regarding the gate change for flight 800 to Memphis, Tennessee.
The Frontier attendant at the desk was very rude (older white lady). Upon speaking to her she was not helpful or concerned and very unprofessional. We asked when the next flight would be leaving for Memphis, Tennessee and she said in a very nasty tone that the next flight would be in two days, and she said that we had plenty of time to get to the gate before the flight left (how could that make sense when the gate had been changed and our flight was late getting there?). We were at gate A30 waiting for the flight but no one told us we were at the wrong gate and we had asked the attendant at gate A30. We found out later that the flight gate was changed to another gate. We asked her if there was any other way that we could get to Memphis, Tennessee. She finally said in a very nasty tone that we could check with United Airlines.
After walking a great distance in the airport trying to find a Airline that could bring us to Memphis, Tennessee, we went to United Airlines and had to purchase two tickets to Little Rock, Arkansas, at a cost of $774.20. Little Rock, Arkansas was as close as we could get to Memphis, Tennessee. After getting to Little Rock, Arkansas we had to rent a car for $153.75 to get to Memphis, Tennessee. This trip on Frontier Airlines was a disaster because we missed our connecting flight. We feel that if flight 770 from Las Vegas had not been late, we would have made our connection to flight 800 in Denver. We would like some consideration in this matter. Because the flight from Las Vegas was late which made us miss our connection and we would not have had to spend extra monies ($927.75) to get to home to Memphis, Tennessee.

After I switched to Frontier Communication and experiencing superior quality internet speed. Well this one is a sure value for the money we pay monthly. I contacted them couple of month ago for plans and installation procedure. The customer care executive was very helpful in makind me understand the procedure well. After saying OK, they were prompt in their service and installation. They guided me after it was done. That is not all, since I went for a 3 year subsciption with them, I had to pay only $19.99 per month. Wow this is what I call business skills. Good speed, high performance.

Yes I use Yahoo mail as my internet provider is Frontier cable and internet services. But it can't be just me that thinks your GUI work incredibly inconsistent/bad. That's your past versions and your latest, it's confirmed Yahoo isn't good and I want to cancel Frontier as well.
Have feedback for Frontier?
Thanks for your feedback!
Sorry. Please try again later!