Delta Airlines
Delta Airlines Complaints Continued... (Page 2)
98+ reviews added so far. Upset? Call Delta Airlines corporate: 404-715-2600

diane ashcraft
from Cartersville, GA
At your curbside baggage/check in counter this morning, after they checked in my bag and went to hand me my boarding pass, he held it tight in his hand whereas not to allow me to take it at first, and said to me instead " we work for tips" with a unprofessional/rude attitude. I am sure they don't work for tips the way a waitress does(2.30 an hour) there are no signs saying anything like " tips are appreciated" so i assume this practice is not mandated by Delta even though he tried to rudely imply that by holding on to my boarding pass. I am disgusted by your employees methods and will not tolerate it again. Someone needs to have a talk with curbside check-in employees or i think Delta will loose customers due to there unscrupulous methods. not to mention the guy is a fool to think he would even get any kind of tip after doing that.

Tiffany Murray
from The Bronx, NY
Flew on DL1447 6 am departure time. Waited on bag drop line for total of 25 minutes. Bag drop agents were having personal conversation in between customers. This was the cause of delay in time. Agent ( Asian female) did not display her name tag. It was tucked in apron. Would not give her name after patrons started complaining that she was not working but talking to her fellow associated.
She was very upset and yelled out to the customers " if your not in a good mood step off the line". She was completely unprofessional. She was upset after the patrons complained. Started throwing out bags on the belt. My bag is now cracked because your employee threw my bag on the belt. I would like to be compensated. She should not be in customer service.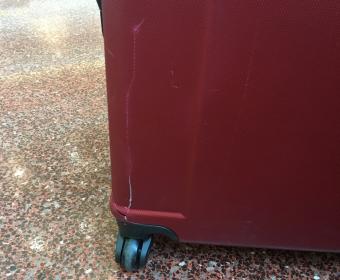 Helma R. Hintz
from Maple Grove, MN
On June 23 we booked a flight from MSP to LAX FLIGHT DL311, Ticket # 0062342036338 and # 0062342036337 Seats: First Class 1A and 1B. Well, Seat # 1 A-- Aisle seat was like sitting in the kitchen..as the seat is virtually ..looking directly into the kitchen where the crew was serving the guests.
My legs are long and I basically reached into their area..It was unbelievable that as a First Class paying customer I had to sit there for 3 1/2 hours upon arriving in LA.We fly quite often to other cities in the USA including Europe. There was no other seat available so I had to sit there uncomfortably for all these hours. By the way the food was unacceptable and the flight for me was torture. Delta Airline should assure each passenger a secure and comfortably seat on any of their Airplanes.
On the way back I sat in seat 3 A but legroom has been an issue with Airliner,who keep changing seats..and that leaves us,the passenger with few choices. I also witnessed a passenger brought a dog right into the toilet ( First Class ) and later I noticed what appeared to be water on the corner of the floor. I can`t be sure that was left by the dog. I like some of my money returned as that was not what you call " First class seating ".

We requested wheelchair assistance for my mum for domestic flight. But we did not get any assistance for that service. She supposed to landed designated location at 8:30 Pm but because of the delay she landed at 2:00Am in the morning. The first flight was delayed and she missed her next flight. Due to communication issue she was instructed to board at the wrong gate but graciously we asked one of the lady next to her and she directed us to the right gate The customer service is really bad and I am terrified to dead that my mon would made it to home. Horrible experience I would never ever recommend this airline.

Paula tsoufiou
from Canton, OH
April 15th / Delta Flight 5200 / Taking off at 7:15 A. M. On our arrival to Cleveland Airport, we found our flight to be delayed to mechanical problems. Flight wouldn't take off until 9:15 or 2 hours later, making us miss the connecting flight. The airline put us on another flight to Atlanta 2 ours later. (11:15 A.M.) We then went to Mexico City and then on to Puerto Vallarta. arriving after midnight. By the time we took a taxi to our resort, we got in after 1 A.M. in the morning. We got up at 3 A.M. to get our 7:15 flight which would put us into Puerto Vallarta at 2: 30 in the afternoon. We spent practically a whole day in airports. A whole day was wasted from our vacation.
We are over 65 and were celebrating our anniversary. Very disappointed the way Delta handled their problem. We had a 7 day vacation turn into a 6 day vacation. We were very tired after spending a whole day messing around in the airports. Delta offered us a $200.00 voucher. BIG DEAL. My time on vacation was worth so much more. I am thinking about getting rid of my Delta American Express Card. There are other cards out their with better deals. (other airlines). Please respond. We expect more from Delta.

Lisa DeOrdio
from Nedrow, NY
I had a Delta Airline flight out of West Palm Fla 5:52p dep to Atlanta on Thurs March 24. I think it was flight 1431 to Atlanta n from Atlanta to Syracuse NY dep 9:01p Fl# 1702 confirmation # HZTZIX. Needless to say it was by far the worse flying experience I hope to ever have. The flight from West Palm was originally delayed to 6pm my understanding is prior to departure Atlanta airport was already closed.
Delta departed West Palm n from early ascent conditions were turbulent as was the majority of the flight . At one point water was spilled all over me I asked 2 different stewardess for a paper towel to clean it up when things calmed I finally had to get up and get my own paper towels Ii was soaked from the water spill. A short distance out of Atlanta we were in a holding pattern eventually the flight diverted to Columbia SC to "refuel". Delta or any airline cannot control the weather. Fact the flight never should have departed West Palm customer safety??? I also was forced to check for free my carry on because the flight was. "overweight"after I had already pd the $25.00 fee for my check bag.
I had no fee on Jet Blue. When the flight finally landed in Atlanta most customers had missed connections. Delta provided no instructions as to how to find out what high paying customers were to do. Customers did receive a text from delta while we were still in the air apologizing and giving the phone number 888-787-1472 for delta Assist when high paying customers phoned the number provided we got a message saying it was a non-working delta number. Thank you again. Pathetic!
After much confusion and hrs later I learned the next departing flight for Syracuse was 9:09am the following morning Delta gave me a voucher for a room at the Ramada for $69, REALLY, a room without a voucher is $79. It cost me an unexpected $85 with tax, hrs of aggravation, myself having to find someone to take care of my dog at home in the middle of the night, also because Delta was overweight I didn't have my carry on not one item with me including medicines for my unexpected overnight. I am giving Delta airlines the opportunity to reimburse the additional cost for accommodations.
The flight NEVER should have departed West Palm . Delta knew they would be inconveniencing most customers that had connections that and customers safety was irrelevant.

Kenneth Teamann
from Pittsburgh, PA
Me and my wife arrived at the airport 3 hrs early from Pit to NYC checked in and got boarding passes. The said to go to gate D80 I went to D80 over an hr early. They keep announcing not enough room for carry on luggage need people to check it in. Then they said everyone sing happy birthday to a delta employee! Mean while take off is coming and still no boarding. I went to supervisor and she had bad attitude and said they changed gates two hrs ago and I missed my flight.
She said oh well everyone else heard it but you. Never announced our names or anything. Missed an important and expensive conference. The got us out on a later flight to a different airport. Luggage went to JFK and we went to Laguardia airport. Luggage took 12 hr to arrive at hotel. I want a complete refund. Delta was supposed to have me in NYC at 12 noon not 3 PM. I went to the gate that was on my boarding pass how wrong was that? For $1340 in two tickets $600 in missed conference fees, delta was an complete failure.

leo skudlarek
from Saint Cloud, MN
I and a friend of mine flew to MAUI about two weeks ago on different flights to meet at 9:30 PM at OGG....His flight was canceled because air plane problems or should I say replaced at LAX.... The 2nd plane was brought in a loaded then it developed a hydraulic problem and a pump had to be replaced..... By the time they go to OGG and he go his luggage it was 1:00AM Now we had to find our place to stay. It was no longer open and no other place was either.....
About 3:00 in the morning we decided to sleep in a parking lot at OGG... By the time we found a bed I had been up for 36 hrs..... i have reported this to DELTA twice at their complaint dept and I don't know why they have one because I have heard nothing. Maybe some one from DELTA reads this and can answer me...

Anthony catapano
from New York, NY
Delta has consistently provided poor customer service, today in Boston after being delayed for 4 hours for a 30 minute flight I was actually told by the Delta Red Coat I should have taken Amtrak! Delta then cancelled. My flight so I bought an American ticket because Delta wanted to put me on a flight at 9pm which would have been. 6 hour delay, so much for Chuck Schumer's passenger bill of rights. Delta is dreadful, Richard Anderson their CEO is a poor excuse of a leader as his employees have no desire to service their customers!
Having been a Platinum Medallion Member for many years and having flown almost a million miles with Delta the manner in which they treat their employees is a disgrace. It is sad that it is this way with them as they were once a great company. Richard Anderson has ruined them and their unions make it worse with their lack of customer service and their poor attitude. Good Bye Delta I've taken my last flight with you.

Nancy Lavin
from Decatur, GA
Pilots did not show up until 10 minutes passed departure. Plane was boarded knowing pilots would be late.

Norman olson
from Miami, FL
Our flight delta 4686 on jan 14th was cancelled due to mechanical problems. Without asking us, we were automatically rebooked for the next day, so we had to lug our luggage out & make a fairly long drive home & return the following day. Lots of standing in line time later, we were given the absolute worst seats against the bathrooms. I feel we deserve some compensation for our inconvenience. We have been loyal customers.

Karina Skatvold
from Moorhead, MN
Flight DL 861 was scheduled to depart from Fargo to Minneapolis Tuesday December 29th 2015 at 6:45 am. I purchased three first class tickets on this flight for $1121.60 each, totaling $3364.80. This was the first leg of a trip to San Francisco. Our next flight DL 2305 was scheduled to depart for San Francisco at 9:15 am. We were aware of heavy holiday travel and weather conditions. We arrived 2.5 hours before departure as advised. We waited in a very long TSA line and still boarded the plane 20 minutes prior to departure.
We sat on this plane for the next 2 hours waiting for individuals who did not heed travel advise. I advised the fight attendant numerous times during our wait that we were going to miss our connecting flight to San Fransisco. I was told, "all the flight are delayed in Minneapolis" and "we can't just leave all those people still waiting in the security line". Unfortunately our fight to San Francisco was not delayed. It left on schedule without us. Delta had paying customers on board of the flight out of Fargo at the departure time.
Delta decided to wait for unprepared individuals and penalize those who came early as advised. It was completely unfair to make people wait and miss their flight because others did not prepare correctly. TSA was extremely slow but this was not entirely due to the x ray machine. I witnessed numerous individuals holding up the line while security personnel confiscated large shampoo and water bottles. I witnessed individuals who seemed incapable of following instructions, not removing their coats, belts, laptops from bags, etc...
All these individuals repeatedly held up the line. They deserved to miss their flight. We did not. When we arrived in Minneapolis an individual came to usher those delayed individuals to their plane to Cancun while we were left to wander around clueless. We then waited in on there long customer service line for standby tickets on DL 2816. We were never confirmed on another flight. This flight was delayed numerous times. We were scheduled to receive breakfast on our missed flight so I requested a lounge pass. We were denied. I was shocked of the poor treatment we received from Delta. We went from having 3 first class tickets to 3 stand by tickets on a ridiculously delayed flight and Delta would not issue us a pass to the lounge. I was disgusted. We ended up purchasing lounge passes.
We spent the rest of the day receiving numerous updates that our flight 2816 was delayed. Then we received a notification that there was no longer room on this flight that we had been waiting for all day. We were placed on standby again on to Detroit and Atlanta the following morning. This was unacceptable. We were rescheduled to San Fransisco Friday Jan 1st. However, this was ridiculous because our return flight was the scheduled following day. Our trip had been reduced from 5 nights to 1. After a long day of frustration and going no where, we flew back to Fargo.
When we arrived back at Fargo our luggage was missing. My husband had a locked case of firearms that he had checked along with our luggage and we were very concerned. Our suitcases arrived 2 days later but our firearms did not. We spent much time on the phone trying to locate the missing firearms. Delta was again no help. I was told, "the case could be anywhere". This was worrisome due to the nature of the contents inside. The case eventually was found and returned to us 3 days later. The whole experience was miserable.

David Cadwallader
from Atlanta, GA
My wife and I were delayed at Gulfport airport, in May, the beginning of our journey to the UK 9 hours missing our connection on a Virgin Atlantic flight to Manchester in Atlanta, Gulfport, Atlanta is a 55 minute flight. ( by road about 5 hours) We did arrive early to ensure we would be checked in well before the schedule departure.
The Delta flight was continually delayed due to a cargo door problem they could not fix. They finally sent a plane from Atlanta at 9 pm which was further delayed in Gulfport as the plane was to small to carry the number of passengers who were trying to connect to Atlanta! After a considerable delay where Delta asked passengers to stay overnight in Gulfport the plane Captain informed us the refueling truck (millionaire Services) had not been arranged so we waited a further 40 minutes to refuel the airplane. We finally arrived in Atlanta at past 12. Mid night!
As the airport was closing down there was no where to eat and we were directed with other passengers to a desk that was about a 20 minutes walk. This was not only daunting as we were exhausted but my wife suffers from a form of arthritic feet. She suffered this walk. I am 65 my wife 62. We were finally at the desk booked on the same Virgin flight to Manchester we were trying to make, the next day. The hotel we were booked into by the Delta desk after a shuttle bus trip was fully booked. 1. 45 am. The desk clerk kindly booked us with a few other passengers into another hotel and when we arrived on the shuttle we finally got to our room at 3am! Exhausted, hungry but no food in the hotel or room available!
When we got up at 9.30 am and went to the hotel breakfast area ....all was finished and cleared away. We decided to return to the Atlanta airport & wait for our evening flight where we used the solitary meal coupon we had been given the day before .. We don't know how long Delta airlines expected us to survive on Pretzels & bottled water. The Virgin Atlantic flight that evening was on time , the cabin crew were excellent. We lost a full day of our 14 day vacation back to the UK (home) for the first time in 10 years. Which led to a lot of rescheduling of our plans to see relatives, old friends, hotel room etc. At no time did a Delta agent ask if we needed to contact people waiting for us in the UK .
Our frustration now is following three letters to Delta. They have been offered us a coupon for Bed Bath & Beyond followed up by a further two flippant poorly written replies to our request for a fair equatable compensation for at least Gulfport -Atlanta tickets the coupon remains their offer! We are appalled at the total lack of sensativity and sence of customer compensentation. Totally frustrated! We intend to continue our just complaint.

William Sachs
from Nassau, NP
My wife and I were on Delta 5463 on December 29, the new, twice-weekly service from Atlanta to Marsh Harbour, Bahamas. Basically Delta staff were friendly but clueless. "What is Marsh Harbour?" the Atlanta gate agent asked me. It was an omen. There were insufficient Bahamas customs forms on the plane. Drink service was so slow we were served only as the plane landed. Five requests to a flight attendant to warm up the cabin a bit went unanswered.
Then our bags were delayed for 36 hours. We were told they sat on a cart next to our flight from Atlanta as the flight departed.
I had no satisfaction from Delta baggage agents over the phone. One agent told me my bags would be returned to Atlanta. I told him we were in the Bahamas. Another agent suggested I see a doctor when I said one lost bag contained blood pressure medication. The bags readily reached Nassau on another Delta flight. Then Delta seemed clueless -- getting the bags from Nassau to Marsh Harbour took nearly 24 hours. One agent asked me how to contact Sky Bahamas airlines -- I gave her the phone number and name of the Sky Bahamas manager in Nassau. The Delta phone number in Nassau did not answer for hours, and then gave misinformation -- our bags were not on the 11 AM Sky Bahamas flight to Marsh Harbour as promised.
Only Rochelle, a Delta agent in Marsh Harbour, was interested and seemed to know what do. She finally received and personally delivered our bags. We are grateful for her service. But we will not fly Delta to the Bahamas again. Period.

cecelia benson
from Port Richey, FL
I was promised a 50.00 gift card never received but my husband did.But really didn't have a good flight with this airlines delayed for 6hrs missed a wedding rehearsal lost our luggage and this is all we get for the horrible day we had. I was supposed to land in New York at 10.30 and instead landed at 330 then go to baggage and find out it went to Carolina. Which i had no coat and no change of clothes and never arrived to our Hotel until 630 that night. Really will never fly Delta again. Our flight number was DL2464 Date was Sat Nov28 Depart Time was suppose to be 8oclcok and arrive at 10.37 Plus we were there an 1hr1/2 before time so tell me do you think fifty dollars is enough for all that aggravation. I am sure you would of been expecting a lot more please get back to me with a response from corporate.

Peter Sauer
from Pekin, IL
We came back from Punta Connor Dominican republic into Atlanta and from Atlanta to Bloomington Illinois. One of our check on bag got left in Atlanta due to lack of explaining from Delta Airlines in the Dominican on how to retrieve the bag and get it sent back through to Atlanta. After that the bag had to be sent from Bloomington Illinois to our house the next day which was received in a very timely manner, during the unpacking process we noticed that some of the things in the bag as my fiancé is a hairstylist were rather disheveled and destroyed as far as the make up and things like that.
We also came to notice that we had a pack of cigars we had purchased in the Dominican republic which were fully legal and OK for us to bring back and when we retrieved the bag they were no longer in the bag. We had paid $40 for this pack of cigars and were excited to be able to use them when we were back. We are not very happy at all with somebody taking these out of our bag and not even offering an explanation I would like to have somebody from the Delta corporate headquarters get a hold of me so we can rectify the situation thank you.

Eugene W Ross
from Loganville, GA
I purchased two first class tickets for Atlanta to San Diego 11-21 7:30 PM flight and return on 11-28 7:30 AM flight. The service we received going to San Diego was like flying coach. We were never asked once if we wanted a drink or wine with our meal. The service on our return flight was what you would expect in first class. We were offered drinks and or wine with our meal and during the remaining flight. We could not of asked for better service on our 11-28 flight to Atlanta would rate 5 Stars. Thanks for listening.

Iwona Alicja Villa
from Westminster, CA
I finally find out that, because of two lighters in my baggage, security in Shanghai can't send my bag to Los Angeles. However Hong Kong security had no problems about it. Plus Shanghai security call lighters in check in baggage... FIRE ARM... this expression totally not fit to talking about lighter & make everybody confused. I give you my promising to open my baggage, remove the lighters & send baggage ASAP to Los Angeles. I come to Los Angeles to take my exam & all study materials are in the bag, which is holding by Shanghai security without logic reason or any concern how to resolve this issue so I can get my baggage back.
If you can leave one lighter (the one with picture of Frida Kahlo on it, which is collection) inside, that would be great. If not, please just remove all lighters & send my baggage to Los Angeles. Anyway since when lighter is not allow in check on baggage in China Eastern Airlines - Delta. Please help me resolve this grotesque situation as soon as possible, because my exam will happen in 2 days & very soon I have to go back to China.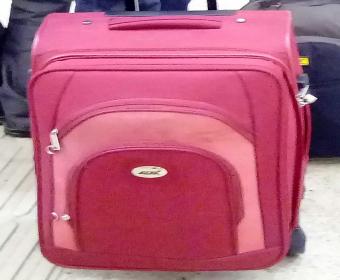 Jason Zamora
from Waunakee, WI
The flight was late leaving Chicago 2 hours! Got off the flight and went straight to the other flight and the gate was closed! I've never had this happened going for 1 flight to the other! I missed a hole day where I was supposed to be! I had a limo waiting for me! I need to talk to someone to resolve this please. Not happy at all with Delta customer service. Looking forward to hearing you. Thank you

Booker t. curtis
from Newburgh, NY
In July 2015 I had made reservations for myself and daughter to Saint Louis, Missouri. When I arrived at the airport on November 3, 2015, I was informed by the ticket agent that the reservations had been canceled. The ticket agent had no explanations as why the reservations were canceled. As the agent was making arrangements to book us a flight, another agent approached the ticket counter and said to the ticket agent "see if you can get it at the same price". When I returned from my trip, I checked my bank statement and noticed that I was billed $783.00 and my daughter $1115.50 for our respective tickets. At no time was I informed that the price of the tickets had gone up (original price $301.20). I should have been informed of the changes in the ticket price, therefore; I am requesting a refund to the original price of the flight ticket. I would never have purchased tickets for these prices had I been told in advance. Due to the amount of $1,968.00 taken out of my account, it has placed a financial strain on my ability to meet my obligations in the paying of bills. I am requesting a refund of $1,366.00.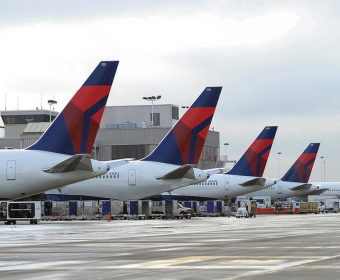 Henry Kennedy
from Titusville, FL
After four flights from Orlando (MCO) to Flint, Mich I have a series of observations. Flight DL 1469 seat #43F was badly "stuffed" I would not like to sit on it from MCO to Detroit. It needs a new surface. All the flight attends. et al were kind and attentive but the system you are using to transmit messages is defective. All the participants were reading notices and spoke too quickly to be understood. In the airports and inside the planes all of them simply read the announcement and didn't really give a damn whether we heard or not. I know that this will mean money to fix but it is really necessary.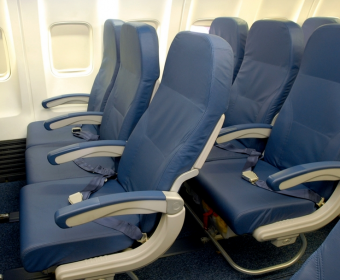 David E. Bouler
from Chattanooga, TN
This not really a Delta Airlines complaint but more a comment about their customer service and corporate policy. As a Platinum member we receive each year a certificate to enjoy either a snack pack or an alcoholic drink the last two year it has only been for drinks. As I do not drink alcohol the gift certificates are no reward to me. Would you consider going back to the option of food or drink. Then my family could enjoy them on our trips. Thank you, Delta is still my preferred airline.

Diane Leathers
from Phoenix, AZ
My Delta Airlines complaint is that my luggage was ripped and I had to replace it in New Conway after my flight to Vermont. This happened on 10/12/2015 Flight #4895 landing in Burlington, Vermont. with Delta. I had to purchase another bag to continue my trip. There was a rip where the handle was and I could see my clothes in the bag from the hole. I use Spiriva with inhaler and another Aero Chamber with 80 mg inhalation Aerosol. I was surprised that they weren't crushed but they were shatter all over my bag. I would like to be reimbursed for paying $99.00 for my luggage which even Tape couldn't cover the hole. I also have a picture of the luggage because I had to throw it away at The Hampton Inn, North Conway, N.H.

John Richard Law
from Midvale, UT
While placing my bag onto the z-ray machine in the Montreal Airport, Sat. 10 - 10 - 15, my watch band broke so I quickly put my watch into the small pocket of my bag. I picked up my cane and proceeded as directed. When arriving home in Salt Lake City, I found that my watch was nowhere to be found. It is an Amitron mens wrist watch with expandable band in great condition. It will cost me $95.00 to replace it. Other than this item, our flights and treatment were exceptional and we look forward to using Delta in years to come.

Tracie Anke
from Pittsburgh, PA
In May, I purchased a ticket for $1,480 to Naples, Italy because it had one stop and a short flight. The night before departure,I was called and that my itinerary was changed and I needed to leave 7 hrs earlier.. In May, I could have bought a ticket for $900. if I wanted a long flight. I feel that I should be reimbursed for such a time difference. Thank you for listening.

Linda L zent
from Belden, MS
My friend (from Atlanta) and myself (Memphis, TN) are flying August 22, 2015 to LAX. I am on an companion ticket. We originally made reservations nonstop from MEM to LAX. My Atlanta friend was flying to Memphis to meet me so we could fly together to LAX. I understand I am on a companion ticket and must fly out of the same original city. Delta Airlines deleted the non stop out of Memphis and now have to fly MEM to ATL to LAX. My friend will have to purchase a ticket to Memphis and then fly BACK to ATL. That is putting a hardship on her. Would it be possible for me to fly alone to ATL and meet her there to continue our flight to LAX. This was Delta's change and should help my friend not to spend the extra money to fly back from where whe lives. Thank you.

Wilson Asiedu
from Beltsville, MD
I boarded Delta Airlines DL1800 from Atlanta to BWI. My luggage did not arrive as scheduled. Now I am left with none of my personal belongings and other essential items. when I called customer service, I was told that my 3 luggage will probably arrive tomorrow at 3:45pm. This is absolutely unacceptable. How does an airline think this is ok. To be without my luggage for 2 days, when I have travelled from a foreign country is unbelievable. I deserve to be compensated for this. No amount of money can make up for this. I was told by the customer service representative that nothing can be done for me except to lodge a complaint online.

Theresa Ingram
from Tijuana, BCN
My trip companion and I were told to we couldn't take our bags as carry on and then saw larger bags than ours being stuffed in the over heads. When I tried to change my return departure date from the 10th of June to the 8th or ninth of June, I was told it would cost $200.00 each and in addition the flight charges would add up to approximately 600.00 with the Penalty charges included. There was no mention of any refund and if a refund was not included in those figures it means we would actually have been charged about $800.00 each. I hate to tell you, but a persons trip is supposed to be about their preferences and needs and not your opportunity to gauge us. When I called in to make these changes it was on the 5th, which was easily 48 to 72 hours notice.
I had the little flight insurance thing that is through an insurance company. The problem wasn't that I had surgery with complications but that I had surgery without complications and did not need to stay another 4 to 5 days. Should I apologize to Delta for that. So now I'll be paying a hotel and be away from home for those extra days I did not need. I tried to make these changes through Expedia who referred me to Delta. I tried to get a different departure date for the 7th or the 8th of June without satisfaction. I've been trying to remember is Delta has a Logo. But what is the point, it would not mean anything.

Patrick Hester
from Oak Harbor, WA
I have flown with Delta airlines for over 30 years since 1983. I like using them as they always have a high standard of flying and amazing customer service. Most airlines are going down the drain these days, but Delta is not...or so I thought.
They are no longer crediting mileage flown but instead, dollars spent on the tickets!! This is extremely disturbing since I have flown thousands of miles over the years and can no longer get credit for that. As soon as I cash in my miles, I will NEVER fly with Delta again!!!
I have always flown with Delta and prefer to spend my money on a US airlines, but that will no longer be the case. There are too many Asian carriers out there with newer planes and competitive pricing.
Delta is putting itself out of business by lowering their quality of service, customer satisfaction, and changing policies that end up screwing the customer. Terribly upset about their lack of service. They no longer have me or my good money backing them anymore!!

Jacqueline Booker
from Cleveland, OH
I purchase a ticket for my daughter to come to her grandmother's 90th birthday celebration. She was to leave San Antonio and come to Cleveland. Something happen at her job that had to be taken care of on April 30th, 2015, so she was not able to take that flight. The ticket was round trip and the return was for May 3, 2015 from Cleveland to San Antonio. I understood that there was no refund.
I asked if she would use the return portion of the ticket. She was making arrangements to still come to Cleveland just not by the airlines. I was told that she could not use the return portion so I just gave Delta money. I cannot afford to just give away money to a billion dollar company. That is bad business on Delta's part. It not like I am asking for a refund or even asked to reschedule the flight. I was just asking to use the return portion of the ticket. A company that has billions of dollars is so starving for a profit that it would take $369.95 from a person who in on social security because the departure was not made. God Bless Corporate America!!!

Mark Newcomb
from Marysville, WA
My wife and I recently used your airlines to fly first class on a trip to the French West Indies for her 60th birthday and to also celebrate our anniversary. This is a list of our experiences on your airline. Our confirmation code is GKRXWX. We left on April 13th out of Seattle: SEA to SLC Flight 2150. This was our shortest leg and also happened to be our best. We were treated as valuable passengers and the crew was very attentive, and it was a great start for our vacation. SLC to ATL Fight 1881: There were many issues on this leg. First, we were reassigned seating putting us up against the bulkhead which on this plane removed the one thing I need – the extra legroom. You needed to use an older plane which happens, I understand that, but to relocate us from the third row up to a seat that has not even the leg room as some coach seats was inexcusable. At 6'3" I have long legs, bad knees and a variety of other issues that come from being "seasoned" which is the main reason we fly first class.
We were not even informed at the gate of this reassignment of seating. When we discovered our new seats, at first I was more than a little surprised but assumed it was OK until I sat down. No leg room at all. When I expressed my dissatisfaction with this, I was rudely told that they could not do anything for me, and if I had an issue with this I could take my problem out to the gate. The steward then proceeded to insist my wife store her bag in the overhead compartment since there was no seat in front of her to stow it under. She understands this and had no issue with doing it before takeoff, but he got in her face and was imperative that she do it right then. I had gone out to the gate when this confrontation occurred but his rudeness was confirmed by other passengers who had witnessed this when I returned.
At the gate I was told they could do nothing and that if I had an issue with the new seating arrangement that they could get us on another flight the next day. We had a connecting flight to take us to St Maartin and ferry reservations already in place so this was not an option. The gate did finally get seats in another row by moving two passengers who had upgraded at the gate to first class. I booked this trip last November to make absolute sure that we had good seats and that it would be the trip of a lifetime to commiserate my wife's 60th. We have never been treated so poorly by an airline. We are frequent flyers and are appalled by this incident. Pretty much thought all was well but we were wrong . Flight crew came though the cabin, offered a beverage and the choice of some peanuts or pretzels, picked things up and disappeared until around 5 or 6. Do not sleep on flights. When they did appear we were offered more peanuts or pretzels but nothing more.
I asked if there was anything as they had announced that food was available to coach passengers for purchase. I asked if there was anything for first class upon which the steward, begrudgingly, went and got one of the snack packages which he gave us which the other first class passengers looked at with envy. The snack packs basically contained items which you have in your board room at the airport which we had eaten before we took off.
Flight 908 from ATL to SXM: This leg had no first class available so we booked coach. Very few passengers were on the flight. We had chosen seats that did not recline but were not too worried due to the fact that there were so many other seats available.We knew from past experience flying we could move to another seat once we were at cruising altitude. Not the case with your airline it appears as it was like pulling teeth to get to move. You also had seats right behind first class with lots of legroom which all were vacant but nobody was allowed to sit in. All in all neither my wife or I have never experienced treatment like this. What should have been a wonderful start of our dream trip was disastrous. I expressed my dissatisfaction but was told basically that this is what it is.
In all my years this is the first time I have ever written a Delta Airlines complaint about treatment received. I am very easy going and do not get in peoples face as I know it is a losing battle to push someone into a corner as that is the last thing you do to get things done. It is extremely disappointing to receive such treatment, and I will more than likely tell colleagues to never fly Delta in the future due to this experience. I thought you should know of this as hopefully you had no knowledge that this was going on.

On 3/21/15 I tried to buy in the internet a flying ticket to Atlanta, Georgia, using my master card expedite from Caribe Federal in Puerto Rico. When I tried make a payment and conclude the transaction, the electronic system refused the transaction. I bought the tickets using the Eduardo Aria's credit card, who authorized the transaction via phone. My actual credit card statement includes the total amount of $585.60 from Delta Airlines, for the transaction that was not concluded by me on 3/21/15. The transaction reference is: MT 150830089000010000085. I need a refund for this transaction that was not bought by me.

Jasa Faison
from Spring Lake, NC
On April 8, 2015 I traveled from Charleston, SC to Oklahoma City with a layover in Atlanta, GA. I requested wheelchair transportation due to my foot surgery and wearing a boot. The professionalism and courtesy of the staff was awesome. In my return on April 11th, it was a nightmare. I requested the same service of the airline when boarding in Oklahoma. Once I got to Atlanta, I heard the flight attendant say that the wheelchair assistance is waiting upon departure. Once I exit the plane, their was no wheelchair waiting. I proceeded to the gate and inquired of the desk attendant for the wheelchair and he told me someone else took the wheelchair. He called for another transport and it took 15 minutes with no response. I asked for a chair to sit in while waiting as he asked of another attendant did he know of anyone working the area. By this time we only had 20 minutes to get to our next destination that was on the A concourse and we were on D.
My family members asked for direction and began to push me. The flight attendant offered his apology again and recommend that I file a complaint as well. We made it in time for the boarding to board the plane to find it extremely hot. The plane cool off in the midst of the flight but the flight attendants did not move with any urgency to provide refreshments to the passengers with the flight being short. Unfortunately, a lot of passengers were not served. The pilot did offer his apology for the mishap. Why it was a mishap when there were 3 flight attendants with only 2 serving. It was amazing that it was done when we traveled from Charleston to Atlanta when all the attendants worked together. This was truly a bad experience with the plane being hot in the beginning, the beverage would have helped. Good flight attendants would have figured that out to make sure everyone was taken care of.

Yohannes Embaye
from Seattle, WA
The first bad sign happened when I recieved two different Txt messages and told me that my flight # 5764 will be delayed for two hours and my flight # 5824 was 45minutes to one hour delayed in Los Angeles to go to San Diego, here is the worst and my main complait, while we all waiting for Flight # 5824 to go to San Diego, the Delta airline employee by name Rosemary was asking over the loud speaker if some one can give up his seat and recieved $600,00 vaucher, motel for the night and fly the next day which is Saturday morning at 8:00am, I told Rosemary that i was willing to do that, she said ok and told me to go a head and seat and would call me, after every one boarded and kept calling couple of names that I beleave she could not find them, she finaly called my name and told me straight for ward <I need you to board> and I said I already cancel every thing I was supposed to do in San Diego at that night included my ride, she did not care all she was saying was < I need you to board now> eventhough I calmly tried to express my idea and feeling, Rosemary did not seem to listen any of my wards, I finaly board to the flight sadly. So this was my worst experience ever. I will eagerly wait for response.

John Miller
from Detroit, MI
I am a new to frequent miles traveler, yet I travel quite a bit. I am platinum on Delta. I called to see if I could upgrade my flight through miles or miles and cash. The woman on the phone must have had better things to do. She was rude, snippy, and in a rush. She did not try to help me understand the process. It we upsetting enough for me to look at switching carriers

James Harrington
from Castro Valley, CA
Sat. 4/4/15 flight #1775 ALT - SFO. Confirm/ # G9U987. Row 27, seat A. Malfunction…heating cooling system (only in thise area….Rows 26,27,28 (that I know of). The air condition or some source (system) had a malfunction - COLD air was constantly blowing on my row the entire flight (5 hours and 40 minutes). Of course it was not the flight crews or the pilots problem. Turning the temp. system to warmer….only overheated the passenger in the front cabin-especially first class. I was given a blanket and I and others around me wore jackets and hooded sweatshirts. I was literally shaking. The head flight attendant in the main cabin felt my hands and nose and was somewhat apologetic, but nothing could be done. I communicated this information to the pilot after landing, and he had been notified by the crew in the cabin and a work order was to be in place.
Now one should have to endure this experience on any airlines. I was returning from an emergency situation where my sister had died, and yes, my anger is heighten. If this was a minor issue for me, I would not be taking the time and energy to file this complaint this morning. I am a school teacher and have to return to work tomorrow….hoping feeling better than today with a cold and sore throat. I truly feel that I should be compensated for this problem, and would appreciated your feedback/communication regarding my information given. If needed, contact the pilot and or flight crew. The next complaint is minor, but the pilot & head attend. were aware of the coffee cups left in my seat upon boarding with spilled coffee in my seat. I can overlook with those situations…the ground maintenance supervisor should be aware of it.

Julio Bello
from Federal Way, WA
Delta Flight 54785 arrived at Sea-Tac International from Las Vegas approx. at 6:30 ahead of schedule. I was totally excited that it was early! But there was clich in the system cause a ripple of effect. It cause me not to pick up my luggage in a timely manner. We live in Neah Bay, Washington and that is a 5hr trip. The weather was not involved for the luggage not to reach the destination on time. Nor was the plane filled, matter of fact seats were available. Down stairs at the baggage claim the people that received baggage off this flight were under a dozen. And to top it off my wife car key were in there. Last year this time in June the very same thing happen. They told us it would be on the next flight but that did not happen. So we had to spend the night in Seattle. More out of pocket that was not expected. So I am asking you to reverse payment that cost us for the flight tickets and give it back to us. This is Easter weekend.

Brian Flaherty
from Glen Allen, VA
March 28, 2015 before 7 pm I missed my connecting flight. My plane was late arriving at JKF, shuttle van was late, and other passengers and I faced a door that seemed to be locked. When the door to my flight was basically shut in my face, I knocked on the door for help. Delta employee Erick Avlaya (sp?) came over to tell me that the flight had finished boarding, thus I had missed my flight. He said it with a smile on face as if he were enjoying my $200 misfortune. So much for "Delta's Rules of the Road."

Paul Scandaliato
from Corona, NY
My baggage was damaged and nothing was done about it, and we have to pay for the it. I can't believe Delta Airlines would do this to us.

I book a ticket on delta air lines from dubai to atlanta on 14/3/2015, when i arrive the plain i sit ( my seat # 49C ) and before plain take off a lady ask me to change my seat with her, because her seat was between to mens ( her seat #48B), i agree with her and I change the seats ( as the lady muslim And i, I respect her request ), the problem is my TV devic was not working, I ask for help from the ladies who work on the airplain twic but there was no response, I spent 16 hours without watching or using my devic, it was boring I feel bad and uncomfortable all the trip, I pay for this devic and I need indemnity on what happened to me, I am going back to Dubai on this coming friday ( 20/3/2015 ) on delta airline, what i am asking for eather retain my money or give me a seat on business class

I mailed the below letter on the date indicated (October 13, 2012). Delta sent me a form letter stating they would get back with me. However, I have never received the follow-up letter. Air France never responded to my letter. I am disappointed with both airlines. I simply believe they should respond to inquiries by customers. To Whom It May Concern:
On the above date, I emailed Delta Airlines the following note: On October 13, 2012, I made reservations online for my spouse, Cynthy Bissell, and myself to fly from Monroe, Louisiana to Lisbon, Portugal. I was able to select seating for the flights with the exception of the Air France portion of the flight between CDG and LIS and the return flight. The Delta operator advised in order to select seats for these two flights I would need to contact Air France with the following Confirmation Number 6WBJ6D. I contacted Air France and was advised I could not select the seats as they would be selected by Air France at check in. I have flown on other airlines and was provided the same explanation. However, after contacting the airlines, as I am doing now, I was given a subsequent Confirmation Number that enabled me to make the requested seat selection. The seat selection is one of the main reasons I made and paid for my reservations so far in advance. Bottom line – I would very much appreciate being able to select the seats for these two flights.
On the same date, Delta emailed me the following response: My research indicates that your flights are operated by Air France. Currently, we are unable to view, assign or change seats for your flights at www.delta.com. Please contact Air France directly to request pre-reserved seats on this portion of your journey.
I understand for the passenger with a flight originating in Paris with a destination of Lisbon the seat selection isn't really an issue. However, our total travel time from Monroe to Lisbon is approximately 17 hours with the same time length for the return trip. These are long periods of time for anyone to travel and under these circumstances customers should be afforded the opportunity to secure their desired seats. As I stated in my note to Delta Airlines "The seat selection is one of the main reasons I made and paid for my reservations so far in advance." Also, during the purchase of the tickets it states on the Delta Web Site that prior to the purchase of the tickets one can select seats. However, prior to purchasing the tickets the site did state it was unable to assign seats for these two flights as they had no seating diagram for the aircraft. In conclusion, I would very much like to have the opportunity to select our seats on these two flights. All that I am looking for on these two flights are two aisle seats across from one another. Thank you for any assistance you may be able to render. CC: Delta Airlines Corporate Office/Headquarters.P.O. Box 20706 Atlanta, GA 30320

At one time the airlines I flew with was Delta. Then I love the atttitude of Jet Blue, so I started flying with Jet Blue. This time I said let me give Delta a shot for a change. My flight was from Kennedy to Orlando on Sunday March 24. At first they asked for five volunteers to fly on a later flight instead of 11 something to go on the 3:30. 5 of us volunteered in the end they two of us were left.
The agent put us in to fly at 3:30 and get a $400 voucher and upgrade to first class of which I was happy. The one agent put both of us in and everything was fine. The other agent came took it out and rushed me on the plane, I said to her so I was told to wait for the other flight and she abruptly, not in a very nice manner said, you can wait if you want but I am not going to give you a voucher.
Now it was two of us left and both of us should have given the vouchers as promised. The next no one would be that anxious to volunteer. On my way back on Tuesday April 2. I was put in a window seat and the person in the middle kept jabbing me with her elbow and actually arguing with me for the hand rest. I could not even accept the drink because I did not want to open the tray. I said to the air hostess, is there another seat because this lady seem to have a problem with me, she said I don't want to hear that.
I even asked her if I can stand in the back and drink a cup of tea because I did not want to open the tray in fear of touching the woman, she never came back, she said maybe when they were finished serving, from her response, I did not want the tea anymore any way. When she was tired jabbing me she took her jacket and balled it up and put it between us to keep my arm from touching hers.
What a miserable flight. When she was finished with me the child in the back of her must have hit her seat and she turned on the parent.

On Sat. Mar. 23, I started my flight journey to my daughter and her family out in New Jersey. My first delay was at the Cedar Rapids airport. We boarded and then captain announced that we would have to get off, was a mechanical problem. Captain also informed us that there were no mechanics at the airport and we would have to wait for help to arrive. Was told "hopefully" be back on board in a hour or so.
Which 1 hour turned into 3 1/2 hours. Missed my connecting flight in Detroit, but was scheduled for a later flight. Upon my arrival into Detroit I immediately went to my next gate for my departure to Newark, shortly after I got there the gate attendant announced there would be a delay. First told mechanical problems…then told we had to wait for a crew to arrive. Really??!! Also, told it would be a 2 hour delay which that ended up to be 3 1/2 – 4 hours by the time we boarded.
This caused a huge inconvenience for myself and for my daughter and family. Her husband came down with the flu that night before and was still sick. My daughter had plans to pick me up with there baby, until it became later and later with my arrival time in Newark. So, she ended up paying for a car service to pick me up. I ended up arriving at my daughter's house at midnight.
I did contact Delta by phone which they offered me a $100.00 voucher for my next travel. Sorry, I don't mean to sound ungrateful but, I do not feel that amount is adequate. Between my 2 flights that day I ended up waiting close to 8 hours at the airports plus, the huge inconvenience and additional money my daughter had to spend to arrange picking me up at the airport!!
Thank you for your time and look forward to hearing from you.

Tired of Complaint Departments, Online Refunds. Delta Skymiles and AMEX Skymiles. Yesterday, Feb. 1, a day after my booked trip and missed departed from HLN: I did I realize I had made two mistakes on Jan. 25, when I was attempting to use 'your online procedures": #1- I had booked the wrong departure date and, the purpose of this request, #2- I had agreed to pay for my trip in real dollars instead of with my hard earned AMEX/DELTA Skymiles. "your online procedures" being either Delta or AMEX ???
I will take full responsibility for setting the wrong departure date Jan. 31 vs. Feb. 28. However when opening your site, and being acknowledged by name after identifying myself with my Skymiles #, I assumed I would be booking with Skymiles. This mistake, as best I can recall from last evening' s 3-way conversation* between Sarah at AMEX booking agency, a lady at Delta that Sarah brought in, who is the person who set my new Delta Confirmation # and dated Feb. 1, will cost me $2,512 for a trip I was expecting to cost $0.
* told I would be receiving a copy of the transaction, but not as yet
I appeal to your understanding and pay for as much of this whole experience with Skymiles. Thank you. To find enough Skymiles in my acct. for this trip please cancel with out penalty Delta Skymiles. The dollar cost for this hotel room for 2 people is $119. X 2 = $238. = taxes, but "Skymiles Marketplace" took 52,000 of my miles for this reservation!

Delta Airlines is a partner with Visa for air miles. So,it is to Visa's interest that their partners treat customers with integrity. Right? I recently booked a round-trip flight for my wife and I using air miles accumulated while flying Northwest. Because of scheduling changes, we had to change the flight to an earlier date. Easy task? Probably just a computer keystroke and a mouse click. But wow! The charge from Delta was $300. Does that seem fair? Maybe you should find another partner. We'll never ever fly Delta again and we going to switch to MasterCard. And we'll tell two people and then they'll two people, etc. Facebook seems like a good place to start.

I issued a complaint to Delta regarding my skymiles account. After their response was not to my satisfaction they wrote back, "While we understand your disappointment with this decision, please respect this note as our final correspondence on the matter." It was only the second correspondence and there was little effort to resolve my issue. It would have cost them nothing to appease me. I travel every week on Delta and this is how they treat their frequent fliers? What a disappointment. Since when is it respectful to tell a customer we don't want to hear from you anymore (and only after 2 e-mails)?

There was 4 hours left in the flight the flight attendants announce that there is a ringing alarm from a bad call light button in their area. Then they choose to turn off basically all electronics in the main cabin (movies, audio, overhead light, call buttons) so they wouldn't have to listen to the call button noise. Wow ok delta thanks! This was for their good not the passengers. The main cabin had no lights, movies or call buttons working for the remainder of the flight. We were told to open the shade on the windows so we could have light in the main cabin. Good thing this was a daylight flight. Was anyone at risk? Yes, we all were because in case of an emergency for any reason, there were no call lights.
Have feedback for Delta Airlines?
Thanks for your feedback!
Sorry. Please try again later!