Cricket Wireless
Cricket Wireless Complaints Continued... (Page 2)
71+ reviews added so far. Upset? Call Cricket Wireless corporate: 1-800-274-2538

Teena Hall
from Ormond Beach, FL
Terrible service, they changed my plan without my permission. Made my bill go up $250 per year ...customer service is in foreign countries, hardly speak good english.Nobody care's to help, only wants to take your money ..terrible..

Unika Ayesha Strange
from Philadelphia, PA
Every time I come to this store the system is down... It's always a issue... The coustomer service sucks

Brooke Martin
from Chicago, IL
I ported my phone number from Metro Pcs and added another line for my cousin. The bill was opened in my name and I paid the first initial installation fee. One month later my cousin was allowed to change my pincode and add another line to the account without my permission. Cricket allowed my cousin to switch the bill into her name as well. When I called customer service they changed it back into my name only to switch the bill back into my cousins name 20 minutes later after a group text notified her of the new change. This is the worst phone company I've ever dealt with in my life. They have breached confidentially several times and no one can explain why but yet they continue to ensure me that no one will be able to switch my info again yet and still my info is still getting changed. I hate this company and am thinking about retaining private counsel.

layanna stoker
from Boston, MA
Theres nothing I can say good about the service I received from cricket ever since I switch it's just been an awful experience I'm in the process of switching now I just hate my serviceA

alvin winston
from San Antonio, TX
Cricket has merge with at t and every since then because at t has a track record of treating customer anyway they want , CRICKET has really hurt me over this i will not get any cell phone service from anyone because of the way i have been treated by Cricket. Cricket has really open my eyes with this cutting my phone . This will be a Major Life change for me with CRICKET HAS BETRAY ME SO BAD. Cricket is sitting around laughing about the whole thing . THANKS SO MUCH FOR THE BETRAY U HAVE DONE TO MY LIFE BECAUSE OF YOUR CUSTOMER SERVICE I FEEL LIKE I AM NOTHING BUT A PHONE NUMBER. ALVIN B. WINSTON

Coni Mcswain
from League City, TX
Bought a phone..told to pick case out..lady put it on phone and i was done..30 min later i read receipt and was charged 30$ for case i didnt want or ask for..went back to store 45min after purchase and was told No returns on accessories..went home called left message for manager..manager calls back its same lady who sold me phone..she said i could only get half my money back if i had box for case..i said i never touched it..she said yes its in trash and we already took trash out..i asked her if she was telling me i had to look through a dumpster of trash for a box she said yes and laughed and hung up

Alicia Walker
from Houston, TX
For the first time ever I was told I have to pay to change my due date from the 26th to the 28th. I have been calling about this change & this was never mentioned before. Also for the 2 days of service interrupted I was advised there would be a credit for those times. A supervisor, Luz, who was very unprofessional & disrespectful when I asked her name, saying she had already given her name once not wanting to repeat it talking over me, said no one told me I would get credit for no service times and that is incorrect.

Annie Bernal
from Phoenix, AZ
I went online to order 2 more lines for my children got logged me out for some reason. when I went back and logged in it said I already had a new number pending activation. I called customer service and the first time I spoke to someone she kept me on the line for 30 minuets and didn't even understand what my concern was asked to speak to a supervisor got hung up on, when I called back the office was closed. Called the next morning and spoke to another agent and she did not know how to resolve my issue told me if I paid $10 that she could activate the line and I could order a phone with the new number, well that was not the case I ended up paying the money and still have to wait for them to cancel the pending number, then go back online and order the new phones and pay the full amount even after I made a payment already. All I got back from the whole situation is a $10 credit and a headache.

Sharon Popp
from Carson City, NV
I bought a new phone and went to a new carrier, I wanted my same telephone number, so I needed my account number and password and I called cricket and explained to them the info I needed for my number to be ported in, but I did not want to port in that day as I had a very urgent call coming August 1, 2018 , your representative told me that it would take up to 3 days for the port but that I would still be able to use my phone for three days to make calls and receive calls. I hung up and my service was cancelled that quickly, evidently she started the port and I did not have a phone from my new carrier and from cricket and I could not call anyone to tell the what happened, I needed to have service for this important call coming in in the morning, Your REP explained and told me a couple times that I would have service from my new carrier and cricket while the port was going thru. I NEVER WOULD OF started the port if I knew I wouldn't of had service, I went to your chat online and I have the report of that chat, he told me that is how a port goes and she told me right, I said I don't think you understand what I am saying, She told me I would have service for the next three days, he said no, you don't understand me, she did it right.
Who told me I would have a phone to talk on for the next 3 days while the port is going thru??? I asked him this, and he said she told you right. I have never been treated so badly and I am going to see this matter thru, if I miss this call and I will, it means money to me, I will by all means see my attorney. I also said my son was going to be taking over my old cricket phone and have cricket for his provider, but I sure will not now. You can read my whole chat with your rep and if you can't what I was trying to say , your nor very alert either.
Sharon Popp

Javier Flores
from Corpus Christi, TX
This is my complaint I don't have you as my carrier but my wife has Cricket I'm making a formal complaint about her making prank calls to me and other people that I won't mention there has been times that she calls me at work 20 times in one day than other the rest of the day she also makes prank calls to a friend of mine that I also won't mention the name she (Judith A Flores phone # 361-906-6641) has been harassing people all hours of the day using *69 my friend has an app that clearly shows it is the number above 361-906-6641 all this week she has made calls all day long and hangs up
please take care of this matter ASAP!

robert l maxwell
from Florence, AL
I come from Metro PCS bought me and my son a phone the data was not working on either phone so I called back the next day Cricket made a ticket out and I never heard nothing back and I've been without a phone for 30 days with no data service only time I have data service for if I connect it to my home Wi-Fi I'm not paying $80 for 2 phones and my data is never worked on these phones thanks Robert Maxwell 1926 Conway Drive Florence Alabama 35630 phone number to 256 980 7262 pin number 8125

Tiffany Lankford
from San Antonio, TX
The workers name was Keana she was a horrible employee she did not know how to do anything she couldn't even tell us how to go online and perform the things that we needed in order to be able to get the phone that we need it for my mother-in-law I have been a loyal and faithful Cricket customer for years she was rude and acted as if we were bothering her. She told us that the store was a cash only store. 3479 Memorial Dr. # 7 store address. I will be switching my service.

Stephanie Winkler
from Dearborn, MI
Went into Cricket Store Oct 1 2017 approx 1:30p NF, NY 14304. My phone isn't working properly, doesn't ring etc. I tt employee named "Chris", he said he didn't have to tell me his last name. He didn't look at my phone, interrupted me describing my phone issue's, used fowl language in store (my kids, other customers) also heard. I would like to file a verbal complaint, I have been a long time customer this individual will continue to damage yr company.

Dnique
from Louisville, CO
Short version: I confirmed with multiple Cricket Wireless reps that I could bring my iPhone & phone number from ST to CW. I had a brand new CW SIM card for my phone. I called and activated my service with a $60 plan with a CW rep. After a few hours it was not working. I called back & the rep told me the phone would not work with CW. A mgr told me it was my fault for not doing better research. What is better than asking reps from CW? They work there, I don't! I can only trust what they tell me. That is also why I asked more than one, just to make sure. A rep then told me I either had to have ST unlock the phone or I had to purchase a new phone from then. (CW) I did not have money to purchase a new one, I want to use my iPhone which is why I asked first & ST refused to give the code to unlock. (Can you blame them?)
I have now been without service for a week! Cricket Wireless customer care refuses to do the right thing even though I was provided incorrect information by not one but multiple CW reps! My cell is the only way I have to communicate with my mother who is ill , my job, family & my transportation. I am not asking for anything out of the way. I would not have paid the $60 for service had the CW reps not told me it would work. My mother even tried to communicate with their customer service through Twitter & all they said was to have ST unlock the phone. They then stopped responding to her. My mom really likes Cricket Wireless , has 2 lines with them and always speaks highly of them. This is the main reason I was switching. She is now extremely disappointed & so am I.
I have also been extremely nervous traveling alone without a phone, not knowing if something happens with my mom or family how someone will reach me and then there's my job! *Please excuse any typos...... I can't stop crying from being so frustrated!*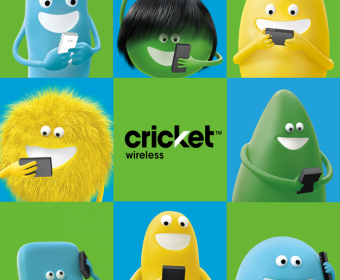 Patrick
from Copiague, NY
Misrepresented cell coverage map at sale. On arrival home had zero coverage. Was told by sales staff that the return policy was "7 days, no problem" On bringing 5 phones back there was a huge problem. $25 restocking fee per line, no refund on activation fees, no refund on service fees.

My cricket mobile phone is not working. Again and again it is rebooting and none of the applications are working. Incoming and outgoing calls is not possible even if the network is full. None of the applications are updating. Media player is not playing. Volume of mobile is not functional. What gives?

verdenia eskridge
from Jeffersonville, IN
I have been with cricket 3 yrs i had to switch my service with you guys cause of your merge well when i did i paid the difference cause my expiration change. Well it was suppose to be 28th. Each month I had a emergency to come up so i called you last week to talk about making a part payment or paid it on 3rd when i get my check the guy went to talk to his boss came back said since u have been a great customer u can pay your bill on the 3rd with no problems getting service shut off so on 24 my phone got shut off i called guy was nasty said u cant have free service and when i ask to speak to a supervisor he left me on hold for 10 mins came back and said his boss was going to tell me the same thing and she cant talk to u for about a hour.
So, I said call me back well they didn't, so phone was good till 28 got shut off on 24th what about the difference i paid do i get credit than my phone was sticking 8 days after i got it store said i was 1 day too late. I am really pissed and i worked for the government i know i was put on hold on purpose for 10 mins than tell me she cant talk to me i want answers 3 yrs never late one time and this is how u do me I am posting this across the state of Indiana since i have connections to do that because this was so wrong.

On October 22, 2011, I bought a Cricket Broadband Wireless for my Toshiba Laptop. It would not download to my computer. The follwing day I took it along with Laptop to the Geek Squad They could not download it either. It took two days before I got my Laptop back. I returned the wireless to the store on October 26, 2011 at 12803 Westheimer, Houston, Texs. The attendant told me that I would receive a refund less restocking fee. I went to pick up the refund today, and was told that I had to return it 3 days. I returned 4 days after purchase, as I was trying to get it downloaded by the Geek Squad.

I contacted cricket about getting service for myself and my wife, when i first called them the customer service rep was very helpful and answered all of my answers. I asked if they gave refunds if the serivce didn't work out and they said yes they would refund both the phones and service as long as the phones had been used less then 30 mins and i cancelled the service within the first week. They also told me that they used the same towers sprint does to increase their cell phone range which I was happy about becuase we get strong sprint signals in the home. They charged me for every thing including my first month bill right up front.
As soon as we got the phones we realized we were going to have problems we could not get and signals in the house or at my job. The phones didn't ring at all we just got messages that there was a missed call. The people we called could not hear us and after about 2 mins of yelling into the phone can you hear me, the call was dropped. That same night I called the customer service and I was told by a customer service rep they would refund me for my phones I just had to mail them back.
But then she told me I should not have been charged for my monthly bill until after the first month was up but to get refunded I had to go into a cricket store with my proof of payment, when I told her to cancel my plan she then told me she couldn't do that did not refer me to anyone else just told me to go to my local store. So the next day I went into my local cricket store and was told something completely different.
1) they always charge you're first bill up front.
2) they are a "prepaid" cell phone company and do not give refunds under any circumstances.
3)there are 2 different 1800 numbers and only one is actually cricket the other one just sales their items and signs you up (but doesnt know their policies yet they answer customer service questions and never refers you to the real cricket customer service number)
4) anything sold online has to be taken care of online if there are any problems you cannot go into you're local store and handle it (unless its paying you're bill or cancelling you're phone plan) and finally
5) for me to even be considered for a refund i have to fill out request forms send them in and then wait 6-8 weeks just to be denied for a service I couldn't use and barely had for 24 hours.
So I left the store went to the post office mailed the package with the phones certified mail that way they cannot lie about never recieving it and refusing me a refund on phones I barely put 10 mins on, then i contacted my bank and disputed the charges for the service which I am now in the process of fighting. Cricket is a company full of liars and thieves as long as I am concerned and if you were smart you would go somewhere else.

I recently purchased a Blackberry phone at a local cricket store. I had the presence of mind to ask if all of the features would work and was told "absolutely" by the store employee. Since then I have had nothing but issues. The coverage is terrible. The internet is as slow as an old dial up system. They outsource their "customer service" to india and 99% of the time you can't understand the person on the other end. So what is the point of selling a feature rich phone in your stores if none of the features will ever work? Cricket Wireless has yet to respond to that question. Don't buy a cricket phone. Don't use them as your wireless provider. Instead, just throw 60 bucks a month into your toilet and flush it. That is basically what you will be doing with any cricket service.
Have feedback for Cricket Wireless?
Thanks for your feedback!
Sorry. Please try again later!