Chime
Chime Complaints Continued... (Page 2)
97+ reviews added so far. Upset? Call Chime corporate: 1-844-244-6363

Tiara tenner
from Buffalo, NY
No phone number and I went to the ATM to get 30 off ATM and it denied my ATM withdrawal but charged it to my account

No phone number and I went to the ATM to get 30 off ATM and it denied my ATM withdrawal but charged it to my account

Elizabeth Rattigan
from Orlando, FL
This is not Corporate headquarters #. They have broken the privacy act as well as FDIC law

Rhonda Brown
from Baltimore, MD
I have been banking with chime since 9/18. I have not been able to access my account since 12/18. I have money in their "bank". My account card says Bancorp. Chime says my SSN is incorrect although it is the same one I opened the account with and the same one that is used to make my direct deposits. At I have sent my credentials at their request about 6 times; They say they need a "clearer" picture (for reproduction to commit ID fraud?) even though the info. is clearly visible. Bancorp Bank is not helpful either. Chime will not activate my new ATM card. What should I do?

I filed a dispute for several unauthorized transfers that happened at some point when I lost my google voice phone. No one from chime ever contacted me during the dispute to gather anymore information and they concluded there was no error, because of their mistake I am now out $500.

Shalonda Price
from Perry, FL
I cant speak with a customer service rep about my recent deposit....tried to use my card and it was DECLINED!!!!...IM AM NOT HAPPY....I WANT MY NOW!!!!!!!!!!!!!

paige lynn murdock
from Bridge City, TX

Floor Manager David:3105568
Told me about waiting 3-5days for ACH. Tried showing signed agreement. I showed him it's nothing in writing that I agreed to saying that.
Then states chin will post into my account ACH once it is received it is deposited immediately.
Then tells me must hold 2-5 business days.
I may loose a customer due to my funds not being in my account.
So where is it? If I loose this customer because you all want to hold my funds, you will be causing me injury and harm, as well as financial damages.
He was extremely rude short did not know his information contradicted himself and offered 0 solutions or assistance. I want and expect him to be fired.
Also I can not wait 3-5 business days for MY MONEY!
I need answers and for someone to contact me IMMEDIATELY. If this is not corrected today and chime causes my person and my property harm and damages, I will file a claim against Chile and hold you liable for damages and injury since your customer service refused to assist me.
702-827-8880
Sean
I expect to receive a call today
Also look up the trace number and find my funds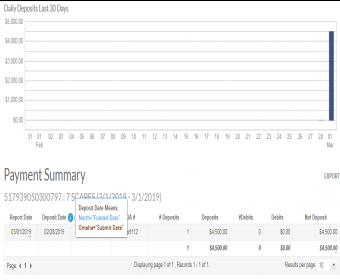 gladys sydow
from Washington Court House, OH
I tried to get stuff off amazon and the money got taken off and when it was time for amazon to take it off it got declined and now I am without the money that got taken off

Genessa Swick
from La Crosse, WI
I used my Chime visa card for the first time today by making a $300 cash deposit. It took three hours to process and put into my account which is ridiculous. I also have a netspend card and that takes 30 minutes to load onto my card. I thought using Chime would be more beneficial since there are no fees and boy was I wrong. Then after using the card once, I tried again and it was declined. I tried to log into my account through the app and to check the balance and figure out what was wrong and it told me my account was suspended. It also would not let me login to the account whatsoever. So now the money I deposited onto my card isn't available to me and it can only be fixed by talking to a customer service representative which are not available 24/7. So now I have to wait until tomorrow to talk to a "human" to fix it. What a joke.

I cant get my account activated and eont pick up the phone


Takia N Kenney
from Alexandria, VA
Not being provided information about my account or disputing why it was being closed or being able to actually speak to a representative about a dispute that was previously placed.

If I could give zero stars I would!
My home burned down January 21 and we lost everything. A GoFundMe page was created to help my family.
I linked my Chime account to it.
Wednesday the account was suspended. No one ever answers to resolve the situation. I've sent them my ID, lease to the new place and copies of the GoFundme deposit notifications. I also sent the link to the news story. No one including 2 supervisors have been able to help. I even wrote to the CEO of Chime via Facebook and Twitter. If you go through a crisis do not use Chime. They are holding my money and we are starving.

I would like to address the fact. I am unable to activate my card for the simple reason is. I cant finish the sign up part because my information has change since applying for the card and now that I have the card its telling me that cant activate for reason other than. my phone number has change and address. oh and I forgot the password but unable to receive security code due to the fact my phone number has changed. You have my personal information now its telling me I cant open an account and no reason. I am pretty sure this may be a good card and all but you need a actual person to help customers get through this process before you decide to cut them with no reason why.

William T. Stout
from Mililani Town, HI
I keep getting a call that shows my own number on caller ID. Then it starts a computer voice saying this is Microsoft and they are about to cancel my license because several foreign countries have taken control of my IP address. They want information so they can change it for me...
It irritates me that they use my own number. Is there anything I can do?

I tried calling to resolve but no luck..... what is my user name? I thought is was robwilli7023OUTLOOK.COM

I have been on the phone with your bank several times today. I have not been satisfied with the run around I've been given. I am going to file a law suite against chime bank today. It seems that nobody has a way to talk with a vice president or the president of this institution. also, the customer service dept. lies about being able to see transactions that were denied. I have in my hand copies of all three attempts to pay T-Mobile for signing me up with this carrier. I have been lied to on many occasions by your staff this will stop today! I asked to speak to a senior staff member in corp, headquarters your people refused to provide me with the phone number. My experience with chime bank today is grounds for a major law suite in the millions of dollars. I am also contacting the feds with this complaint. I will have satisfaction one way or the other. my phone number is 805 734 8340. I want monitary compensation for the mistreatment I have been forced to endure. I am not talking about chump change either. call me before 9AM Feb. 7th.

I had a Chime account which i just started using on 02/04/19 by depositing $750 through WalMart (GDOT service member). i am not sure what happened, i tried to withdraw funds from ATM but not able to withdraw funds saying "your chime spending account is closed Please contact customer support specialist for more support" When i tried to call customer support specialist - automated voice will ask for your phone numer associated with your Chime account number when you enter your phone number it says "your account has been closed please contact 24x7 email service specialist' and hung up. When i tried to contact email service specialist they don't say any reason say (due to security reasons)..they are just expressing their helplessness ...i just don't know why and what they are hiding. I needed money and my money is struct in the card. Please help me resolve this asap

Eura Bailey
from Los Angeles, CA
This complaint is long and detailed. The phone # on my acct is 213 487-5403. I have a voice mail problem with one of your wireless internet modem. I purchased it on Sept. 1, 2018. t have experienced many problems and have turn in one modem for another. The second one works no better,.still with NO VOICE MAIL CONNECTION. Again this problem has occurred frequently since Sept. 2018. I purchased the first item at one of your stores at Wilshire/Union in Los Angeles. Due to the many phone calls and problems , 2 weeks ago I went to another one of your offices to fix the problem. He fixed a SIM card problem and said that the battery was bad on my phone. I came home and have since used two other phones to see if there is a phone problem. I still have no voicemail connection. To say that I am angry is an understatement. I have talked to numerous people at your business service center and on other phone numbers. You can pull up my acct to see. This situation is very difficult and I need more time to explain it all to you.; There is no reason that I should be still having problems with a voicemail connection or the lack thereof. I wans this problem resolved or PLEASE PUT BACK MY ORIGINAL OLD HOME LAND LINE PHONE. I am sick and tired of this problem where the voicemail does not connect and it says that service is not available. Please call back later or not connecting at all. What if I have an emergency phone call that I need. I am not fond of cellphones but thank God for my cellphone as a backup number. That number i9s 213 909-5226.. If I do not hear from you within a week I am going to contact the CEO AT AT&T TO RESOLVE THIS ISSUE. You have credited my account more than once due to this problem and I don't have any problem paying my bill , but I do not feel that I should due to this problem. Since October of last year, 2 techs have been out to my house, and I have talked to at least a dozen people by phone about this problem/s. Everyone has a different story and a different number when you call in.; I have always valued AT&T service since I am an ex-employee. Now your service is getting like everyone else. Why change my phone is you cannot fix the problem. If it is not broke, then don't fix it. I have no problem with new technology but this is ridiculous. I have been patient and kind and if I don't grab the phone while it is ringing, I miss the call due to the voicemail command not working. I am looking forward to hearing from someone. I have tried to adjust the problem at home and have dealt with people in your office to no avail. People are good and kind but I still have a problem Someone name Masud at your Wilshire /Western office in Los Angeles but very good but also wrong when he said the phone that I HAD WAS THE PROBLEM BECAUSE IT HAD A BATTERY PROBLEM. I appreciated his health but I don't want a modem that is half working and yet I am due to pay a bill. Please contact me as soon as you can by the two phone numbers listed or e-mail me at the e-mail address that I gave you. If you want to wire me my address is 930 So. Bonnie Brae St. #331, Los Angeles, CA 90006-3047. I will be waiting to hear from you , and if I do not hear from you within 2 weeks, I will be contacting the CEO of your company. I am sure that he/she would not be pleased with this problem since I have never had any phone service but yours and that has been over 40 years. Thank you for your assistance. //Sincerely, Eura L. Bailey.

Jacob haischer
from Modesto, CA
Locked account immidiatly after trying to withdraw somw money from an atm bullshit company will be closing the account aftee i get access to my money

Dwayne Porchea Jr
from Buffalo, NY
Chime by far has the worst employees I've ever dealt with.... They don't care, when you speak with them they never seem to ever have a solution to a problem they always sound like they don't want to be there. (it's sad) You follow instructions and they give you the run around.... Also to add no one likes to take responsibility and when I ask for employees I.D. they lie and say they don't have one or say they won't give it...thats insane most companies you have to give that info to verify who your dealing with. I can honestly say I do not trust this company with my money the customer service is really bad the English of the employees are bad everything is just not up to pat like it should there's definitely a disconnect and I don't like it especially when my money is involved also you guys don't seem to take notes another issue SMH!!!! After this month I will no longer bank with chime I'm over getting charged for using ATM's and communicating with oversees employees who don't care... You guys gotta do something because at this rate more people are gonna look to leave this company... I'm over it hopefully after this dispute I can be done with this place.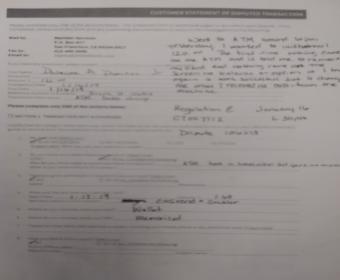 David M Fleming
from Dallas, TX
My complaint is for days since you gave me this new Gmail account i had nothing but trouble and i have tried many way to get and still unable to get in it sucks, My old account has all of my email letters in there your so called New Gmail is crap as hell and now i have just one cell phone and you won't accept my number as for my Email address that once go to my old account i even shut out no thanks to you and all i ever wanted was have my old Gmail account back, I have found out there other clients who are complaining about this issue as well, Your Google company is a the most untrustworthy you lied to us and still you refuses to respond in helping us now my Facebook was almost wiped as well you people can't even try to be nice , and i paid good money for my internet and now you wasted my time you

Alphonso Shinholster
from Dawson, GA
I open an account with you guys Chime, with nothing more than a email address and a phone number. Now after I get a Visa card from you people and make a $200 deposit m. Now you people tell me I need government I'd, proof of address and hid know what else before you release my money..im reporting you people to the better business bureau and filing a law suit against Chime. And when I finally do speak to a live person, you people won't give a name or location. Now I definitely know your bank is a fake and you people are scammer s

I tried to take money out of an ATM and it didn't dispense! They said that they can't dispute it until it's no longer pending. This is insanity. If the transaction fails, then it shouldn't take your money. I will no longer use ATMs with this card!

Sheena Dates
from Birmingham, AL
My chime card was stolen and I had it deactivated and now after ordering a new card ,the individual who stole my chime card was still able to use it recently.I reported it and filed a dispute form. I have not received my a response and now my linked account to my chime is in the negative. No one is telling me me anything in or doing anything.

Hisham
from East Point, GA
I noticed that my account suddenly was in the negative although I monitor it religiously and always make sure that I have sufficient funds to cover all my transactions, both pending and anticipated.
I did a little math and realized that I'm missing exactly $311 from the account.
I used the bot on the app at first but that proved useless, so I called customer service. I landed in the hands of the dispute department, after a long argument (I am surprised that people can argue with simple math) I was told that I need to be transferred to the actual customer service department. After being transferred I was asked to verify my account details again! After going through the motions of verification for the second time and one more argument involving very simple math (3rd grade math) the representative finally admits that he sees a double charge on his end. Because it's a double charge it needs to be disputed and as such he must transfer me to the dispute department again...
I was transferred, and they asked me for account verification details yet again, lol. After going through the motions yet one more time, I had to explain the whole situation again for the 3rd time. Another argument ensued and I was told that they don't see why their colleague stated that he saw a double charge. By this point I was incensed. I had been on the phone for more than an hour and no resolution was in sight. I demanded to speak to a supervisor and I was not going to settle for anything else. The supervisor came on the line after a few minutes of waiting and asked to be brought up to speed. Another argument ensued and he repeated what his underling had said, they cannot locate the claimed double charge and perhaps the team at customer support has access to more account data than they do. He assured me that he will transfer me directly to a supervisor at customer support. I patiently obliged hoping to recover this money and make sense of all the time I invested into this phone call. I got transferred to customer service and low and behold, it was not a supervisor but a regular representative and I was told that before they could speak to me we have to first... you guessed it, verify my ownership of the account, lol. By this point I was in disbelief, and trying to hide my full agitation from showing in my voice. I declined to explain anything to this representative and asked to speak to a supervisor, after a few minutes a supervisor was in the line. We spoke briefly and I realized that there was no point in speaking with her just as it was pointless to speak to all the other representatives I spoke to before her. Everyone I spoke to up to that point spoke English with a heavy Asian or perhaps phillipino accent. They could not clearly understand me though I tried my level best to vary my statements, use simpler words and break things down into tiny manageable chunks to facilitate communication, but to no avail. I was ready to quit, but in a last ditch effort I asked this supervisor: can I speak to your manager? She resisted but eventually obliged when I insisted. The manager came on the line after a few minutes and I explained to him that I've been transferred between his department and the dispute department 3 times and that I've been on the phone with them for 2 hours by that point. I then explained in the simplest terms that I've made deposits totaling x amount and purchases totaling y amount, but my ending balance does not match what these two numbers should leave in my account. There are $311 missing
He asked for some time to look into it, and after a long hold he came back and said: Sir, I found...
Then the line dropped. I didn't have it in me to call back. I was spent, and wasted so much that I desperately needed to spend working not haggling with my bank. I hoped they would call back, but they didn't.
Throughout this ordeal, I was never offered a resolution, nor any kind of customer retention gesture of any sort.
As fate would have it, I needed to call customer support at two companies that same night in preparation for a trip I was taking the next day. I spoke first to someone from customer support at Bank of America then to someone from customer support at Delta airlines. Both spoke clear American English without any accent I could detect. We understood each other clearly and my concerns were addressed in the most professional and efficient manner possible. I finished both phone calls feeling very satisfied. Yet, both phone calls stood in stark contrast with the call I had earlier with chime representatives. If chime wants to retain customers it needs to do more than offer fee free checking accounts.
-a pained current customer of chime bank

leslie hall
from New York, NY
Chime closed my account. OK. But i had 3 disputes and can not find my way to the LIVE person support because the automate system will not allow.
I even had 2 returns that were sent over a month ago.
This company is HORRIBLE
I email them and 3 days later get a response.
Im so glad they closed my account
I would have if they did not

MALIK BEAMON
from Washington D.C., DC
IM SO TIRED OF YALL PLAYING WITH MY ACCOUNT AND MY MONEY THAT I DEPOSITED IN THERE

They suspended my account claiming suspicious activity. I been a long time member since 2015. Not too sure I trust them anymore with my money.

Dean Angier
from Snohomish, WA
The banks that are supposed to be fee free, are charging me each and every month. the check service they promised to help pay bills doesn't work. No one responds to all the emails, and there is no way to contact someone a live representative for honest answers.

Roxanne Brooks
from Elizabeth City, NC
I received my card but it has no numbers. I reached out to chime Cust support and they wanted my photo I'd address ssn which I provided. Not able to login to chime using the app. Contacted chime again. They sent me a link to reset my password but it was supposed to give a reset link to my phone to change password which I never got the code. This is a lot of issues when I haven't even used the card

Dana Calhoun
from Atlanta, GA
I have been trying to reach a live representative to speak to and have not had any luck! I had a direct deposit that did not go into my account. Unable to speak to a live person.

Vera Hargrove
from Columbus, MS
Account was close without give me my money!!!! I dnt want to dealings with this account just want my back!!

Anane-Michael Hudson
from Denver, CO
I have tried to get Chime to clear my account information from their systems and I have never been able to get this done. I don't know why. The say some third party company is in control of this process, but I can never get a straight answer from anyone.

Yolanda
from Louisville, KY
Try log in my account & it ask for password. I put it in & then it wants me to get code sent to my phone to show its me. Put code in & nothing happens.Chime is too difficult. I should of just been able to just put my four digit number & that's it. Too complicated

Dakeer Farrar
from Philadelphia, PA
I made a considerable cash deposit to my Chime bank account .The funds posted in a short period of time. Immediately there after I send 3 Cash App payments to family members leaving more than half of my initial deposit in the account. Several hours later I attempted to withdraw cash at the ATM and my card was declined. I went to a second ATM and my card was declined a second time. I then attempted to log on to my online account via the Chime App and a notice the my account was suspended appeared. There is no apparent reason for my account to be frozen or my being denied access to my hard earned money without warning nor notice. I had friends with me who were relying on my ability to access cash rapidly. Moreover, I was in a public place in the presence of several other patrons whom were shopping at the time. Extremely embarrassing. And to add insult to injury access to Chime bank customer service was an email address and a phone number of a recording that disconnect the call outside of limited service hours. Extremely frustrating. I am seriously disappointed and equally concerned that money be returned ASAP especially because I have a very important purchase to make in a few hours.

Danny Davis
from Blue Ridge, GA
I have submitted all the paperwork you need to re open my account. Danny Davis 01 31 84 ssn# 1794. WHY IS MY ACCOUNT NOT RE ACTIVATED.

Terry Bryant
from Bossier City, LA
I believe they have misplaced my deposit. they have no record of it and I know it was sent. Can you take care of that matter so no lawsuits will be filed. Thank you.

Oyinda Ulmer
from Laurel, MS
I had my tax refund split between two accounts. I received the deposit on my other account last week. Six days later and I have still not received route deposit to my chime bank account. I am unable to speak to a live person about this matter. All I get automated voice messages when I call and bot responses to email and app messages. I will never deal with this bank again.

Chime has the worst customer service imaginable and their app has glitches in it. Their people will never admit to a mistake or that they are wrong. They really have an exalted view of themselves that is very very off the mark. I spent 2 hours on hold and 3 1/2 hours on the phone before they finally did what I ask them. They do not respond to app requests so don't bother. My situation still isn't resolved.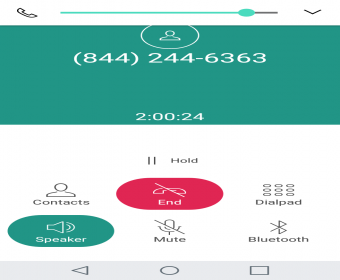 Tanya Hooper
from Cleburne, TX
I can't access my account number and routing number because I forgot it but I'm trying to transfer to a other Ban corporate banking to were I can transfer to other card

Ashley Williams
from Las Vegas, NV
Chime customer service representative's are so rude. I have never dealt with such ignorance in my life. I filed a dispute for fraudulent activity on my account and they did absolutely nothing. Spoke with a manager by the name of Frank and he was rude as well they denied my claim and pretty much just said deal with it and wait 90 days after telling me I was approved for a provisional credit. I wouldn't recommended chime to an animal they suck.

The customer service representatives are so rude they hang up in your face and can never help when I ask for a manager they never get on the line I sat on hold a entire hour waiting.

agustin segon
from Orlando, FL
Thanks for let me know about those crooks & disrespectful people. I was think about open a account with Chime customer service but when I hear about the negative comments about those delinquent people. I'm thinking I'd be even crazy to try open anything with them thank for you comments.

Renato Shealey
from Reading, PA
It's been three different occasions that I used an ATM and the money didn't dispense! I use other cards at these machines for the last two years, but only Chime card does this! An error on the transaction, but no error on the withdrawal from the actual account. I'm suspicious of these transaction errors that still pull your money. Wake up folks we are allowing these companies and ATM companies take advantage of us.
The Chime service representative spoke with today literally lied! They give you the run around! Any banking entity can release your funds, but they have become lackadaisical and they benefit from these temporary lost transactions! Image you had 1000 people's money stuck in your account for two days! I'm switching cards.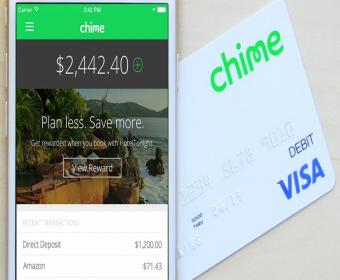 Thanks for your feedback!
Sorry. Please try again later!