Chevrolet
Chevrolet Complaints Continued... (Page 2)
116+ reviews added so far. Upset? Call Chevrolet corporate: 800-222-1020

Juanita Sanders
from Detroit, MI
Chevrolet Corporate Office Headquarters, 300 Renaissance Center, Detroit, Michigan 48265. On January 29, 2016 I took my car to Merollis Chevrolet Service Center located on Gratiot Ave in Eastpointe, Michigan because the passenger heated seat was not working. I explained to the Service Advisor Kristen Thompson that my seat was not staying on when the button was pushed. My car was left at the location for further investigation, I was taken to work and picked up from work, and was informed that the seat elements may need to be replaced and that the part needed to be order. Ms. Thompson indicated that she would call me when the part was in to set-up an appointment to bring my car back for repair.
I received a call from Ms. Thompson and was informed that the part was in, we scheduled the appointment for Thursday, February 4, 2016, I was told that it would take about 4 – 5 hours to repair my car, so I dropped my car off and returned home. I received a call around 2:00 p.m. on that day stating that my car was ready, I had the van pick me up and I got my car. My deductible was $100.00 so, I paid the amount and left the service center.
On February 9, 2016 I went back to the service center to inform them that my passenger heated seat was still not working, because when you hit the button, the heater stays on approximately 15 – 20 minutes before it cuts off and will not turn back on. When the car is turned off and turned on again, the heater button is pushed and stays on for a short period of time. Again I left my car at the service center and was told that they would look into the problem.
I informed Ms. Thompson that I needed a ride to work and I got off at 3:30 p.m. that day, she indicated that she would keep me posted as to where my repairs are. Ms. Thompson called me and indicated to me that according to the technician they could not find anything wrong with me car. After they started my car up and turned on the heater seat for approximately 45 – 60 minutes the heater did not turn off. (That is untrue and I know that the heater did not stay on longer than 20 minutes at one time).
Again she indicated that they would keep my car overnight and allow me to get a rental car for the next day so they could have another technician look at my car. When I got the rental car, Ms. Thompson did a walk thru with me and indicated that the car had a half tank of gas. When I started the car, I noticed that the car only had a ¼ tank of gas. Again I informed Ms. Thompson of this and she said OK just bring it back with a ¼ tank of gas. However, her demeanor was not so pleasant.
On February 10, 2016, I received a call from Ms. Thompson indicating that my car was ready for pick up and they could not find anything wrong with my heated seat. She stated that several technicians looked at my car and that they also contacted GM to see if a recall was done on the seat and was told NO. Ms. Thompson also indicated that my seat may be on a timer and cuts off automatically, and that maybe I needed to have someone over 100 pounds ride in my passenger seat because it may not realize the weight on someone less 100 pounds.
Well again, after all of that I found myself at Merollis at the service center on February 15, 2016 for my seat. I phoned Ms. Thompson on Friday, February 12, 2016 to let her know that I had a co-worker with me weighing over 100 pounds and of course the heater did not stay on after 20 minutes of us being in the car. I immediately contacted Ms. Thompson at the service center and informed her of this problem. I was asked when I can bring my car in, so we agreed on Monday, February 15, 2016, so once again I dropped my car off at 7:00 a.m. and got a ride home. During the course of the day, I did not hear from Ms. Thompson so I contacted her around 1:00 p.m. She indicated that no one has looked at my car due to the fact that it was Monday, and they had a lot of car there.
She did call me back around 3:00 p.m. and stated that they found the problem that I had a bad wire and they needed to repair the wire, so my car would be ready before they close at 8:00 p.m. However, that was not the case, my car was not ready on Monday, so I had to get another rental car which took place around 7:45 p.m. that night. Well my car was repaired on Tuesday, February 16, 2016 and I returned the rental car.
Well while they were testing my seat, Ms. Thompson contacted me and informed me that I had a left rear tail bulb out and they would charge me $35.00 to replace the bulb, I asked her why so much she indicated that the labor cost. The bulb cost $5.00 and they are charging me $30.00 to put the bulb in. I had a bulb in my glove compartment and they could have just shown me how to replace my bulb or just been kind to do it at no cost considering how inconvenienced I have been.
Here are my real concerns: I did not like the fact that I felt as if I was stupid because I am telling you that my heater is not working. I was asked indirectly if I know how to turn the button or if I am sure that I am turning the bottom on correctly. I was told that several technicians looked at my car and could not find anything wrong with my seat and that GM was contracted about a recall. (However, I had the same amount of gas in my car and no one drove my car, just started it up). I asked her to make sure someone starts my car longer than 20 minutes and she indicated that my car has been started several times and ran for 45 – 60 minutes and the heater never cut-off (untrue)
I did not like the fact that I was treated as if I was a bother to them, when I came into the service center more than two times within 10 days with the same problem like it was my problem. I did not like the fact that changing a bulb would cost 35.00 but checking to see if a wire was lose cost me 3 visit and 2 rental cars. I did not like the fact that I paid my deductible without a problem but unable to resolve my car issue in a timely manner.
However, as of February 17, 2016 my seat warmer seems to be working, this letter is not to put blame on anyone but to give you some of my frustration regarding my experience. I have taken my car to Merollis before and my experience was better. I would just like to know that every customer matter no matter what the concern or the issue may be. To charge me labor to replace a bulb that took 5 minutes is sad and to tell me that that you can't find anything wrong with my car, that I am making up this is sad.

Lorinda Taylor
from Killeen, TX
On March 22, 2014, my husband and I purchased a 2014 Chevorlet Traverse AND a 2014 Chevorlet Silverado valuing over $80,000.00 between both vehicles. We were completely happy driving them off the lot. The customer service at Jerry's Chevorlet Dealership in Weatherford, Texas was top notch, however, 2 days after I had the Traverse, the door lock actuators stopped working. I took it in to All American Chevorlet Dealership in Killeen, Texas to be inspected. They had to keep my car because they had to order a the part to fix the issue.
Meanwhile, I was without transportation. While they were fixing the vehicle, we had a bad hailstorm. I called before the hailstorm to check on the progress. I was informed that they were working on it and not to worry and that it was is in the repair shop. Later on, I called again to check on the progress. I was informed that they were in the middle of test-driving it IN THE HAIL STORM and that I would be responsible for any damages as it was an "act of God" and not their concern.
My husband spoke with Mr. Perez, the Service Manager at All American Chevy in Killeen, Texas. He asked Mr. Perez what could be done about the hail damage. Mr. Perez laughed and said that nothing could be done because it was an "act of God". My husband then asked to speak with his manager. As he was walking away to find the manager, he turned and asked my husband if the vehicle was purchased at All American Chevorlet. My husband advised him it was purchased in Weatherford, Texas. Mr. Perez then said, "Well, I guess you learned your lesson, didn't you?" Nothing came of speaking with the Manager as he backed up what his Service Manager said.
So, upon getting my car back, I had to take it in to have the hail damage repaired without any financial help from Chevy. It was over $4,000.00 worth of damages and I was without a car once again while the damages were being fixed.
My husband's 2014 Chevy Silverado had an oil leak because when Don Ringler Chevorlet changed the oil, they forgot to tighten the oil filter. We took a trip to Nashville and had to find out the hard way that the truck had lost over 3 quarts of oil. Luckily, we noticed the leak and immediately took it in to be looked at. It was not easy finding a dealership close by that was open on a Saturday morning.
We now refuse to use All American Chevorlet even though they are located within 10 miles of our home. Instead, we travel almost 30 miles outside our town for all of our vehicle maintenance. I have had problems with the heater and A/C not working properly. Sometimes when I turn the A/C or heat on, nothing happens. It's just quiet. I have to play with the dials a few times turning it on and off, but it will eventually kick on. Not the experience I expected from purchasing a brand new vehicle.
My car is currently in the shop again for issues with the engine, rear heating/cooling controls, and the vents are falling out of the ceiling. It has been in the shop for almost 2 weeks now and they still do not know what is wrong with it. We were told that they have to pull the engine apart and they cannot give an estimated time for completion. Both vehicles have less than 14,000 miles. My husband is in the process of taking his 2014 Silverado in for inspection because the 4-wheel drive is making a popping sound in the front end and the vehicle smells like oil when the heater is on.
We have always been Chevy buyers, but feel the current issues and poor service we have received are leaving us less than satisfied and may possibly turn to other manufacturers for future purchases. We wanted to make you aware of the issues happening in your dealerships in Texas and with the quality of the newer model vehicles leaving the plant with flaws. This is dangerous to your customers and could have cost lives if the vehicle(s) would have failed on the interstate.
The poor service from All American Chevorlet is by far the most damning to your company. There are many people in my area that feel the same way about their quality of service and also choose to buy their cars outside of Killeen, Texas because of this reason. We hope this problem is addressed and rectified. Thank you for taking the time to hear my complaint.

Mark
from Thiruvananthapuram, KL
While planning to buy a new car, my friends recommended to go for chevrolet, only because they were fully satisfied with chevrolet performance. Considering your company's reputation and no delay Service only I went for chevrole. But now I feel pity for this. I was a proud owner of "chevrolet aveo u-va" car till 29th Nov 2015.. But now, I am having bitter experience from your Thiruvananthapuram dealer "Deedi Motors Pvt. Ltd.".
Now let me, come to the point. On 30th Nov. 2015, I gave my Car for routine Service, to DEEDI, but on inspection they informed some major problems and requested for my consent to repair. Keeping in mind your company's reputation, I agreed for this. The repair took about I Month. After repair, they returned back my Vehicle on 2nd Dec. 2015 claiming that they have completed all the problems and they Charged an amount of Rs.48,153/-. Without any hesitation I have paid the full amount. The Job details are (Copy of the Biil etc are attached herewith).
But sir, Vehicle started showing the following problems on my first drive itself and it was informed immediately. While driving the vehicle starts jerking like engine is not fired properly. Vehicle is not moving according to the acceleration. Discomfort due to this jerking. Deedi requested to check for few more days and report back. Since I was on tour etc, I was not able to contact for another two weeks. When I returned, I faced the same problems and I contact once again and they requested to bring the Vehicle for inspection. After inspection, they informed that these problems are not based on the work that they have undertaken and these are new problems and this new work will amount to another rs.10,000/- or more.
I strongly believe that the new problems cited are only because of the careless handling of my vehicle during the repair and I have lost faith in Deedi Motors Pvt. Ltd. So I request your intervention in this case and let your Engineers inspect my Vehicle and suggest, how to proceed. Expecting a speedy intervention in this regard from your side.

P. Vidhyadharan
from Bengaluru, KA
I am approaching you for problem regarding my car, I had registered a complaint at Chevrolet customer complaint division with complaint no.70479415. but was not satisfied with the reply i got. Firstly, i want to bring to your notice that no information was given to me on this and to my surprise when i called back to find out the status regarding my complaint i was told that the complaint was already closed. Is this the way a complaint is attended to by your customer service by blindly saying the complaint is closed, then for what is this cell for? I am sending you a copy of the letter that i sent to the Area Manager of GM. No one had the curtsy to reply nor respond to the mail that i sent.
This is with regard to my car Cruz which I have been using for past 7 Years. On 30th May 2014 my car had stopped all of a sudden on Mysore highway at 81400km in the middle of the road. I was told that it was a clutch failure and the whole thing was replaced at my cost (approx 100000). Again by 14th Dec 2014 the same problem occurred and the second time clutch was replaced though reluctantly under warranty at 94913km. Now it's not even a year since the whole part was replaced again the same problem has come up. Mr. Naveen and team of Trident Chevrolet servicing centre,kalyanagar have informed me that all the parts of the clutch has completely worn out. If it was the clutch problem I would have got at least a clue like less pickup or over rising or anything, I did not have any such problem and all of a sudden the vehicle comes to a halt.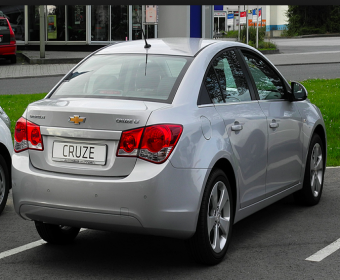 Nokubonga Tsengiwe
from Germiston, GP
I bought a Chevrolet Cruze last year on the 3 March and in June it had a break down was towed to CMH East Rand where I originally bought the vehicle. I requested a meeting with dealership principal and new car sales manager to inform them of my dissatisfaction of their product and I informed them I had paid for a new car. It was too soon for the car to have issues to which they responded to my complaint to say there is no way they can exchange the car they can only fix it till this day the car is still having problems. Now I am looking for the Chevy complaint line so that I can escalate this to corporate. The most recent issue is the car needs brake pads, its too soon for me to be replacing brake pads.

Greg Graham
from Greenville, NC
I first bought a ball joint for a 2000 Chevy truck, it was wrong size. I take it back and buy the complete upper control arm and it is wrong, they do not have the right one of those either. I paid with a debit card and cannot get my money back for two days. I have to work tomorrow and my truck is tore down and I have no money to buy the part from someone else. Again I paid with a debit card not a credit card. I will miss work tomorrow and that will cost me $400, all over $110 that cannot be refunded to me so I can go buy the part I need. Is this company policy? If it is, its a poor excuse for a policy. I need my money NOW.

Narinder jit Singh
from Chandigarh, CH
I am having a Chevrolet beat & problem in ignition switch. So I went to service center situated at kangra Himachal Pardesh India & told them about the problem. And services center people told me that I have to replace ignition switch. Then they told me that I have to deposit advance money 2000 Indian rupees for ordering the ignition switch so I deposited advance then they told me to come after one week but 45 days over and my vehicle is of no use since last two months. I am totally disappointed with the service center working n behavior. Now service center people are not even picking up phone. Already sent mail to Chevrolet service department but no required action is taken. And now there is no value of my car. Totally frustrated n disappointed.

trrwills@yahoo.com
from Dexter, MO
I was led to believe I was going to receive a discount on a truck hitch and I was going to receive other items at dealer cost. The wording was vague on the closing but I took the salesman at his word. Very disappointed with Morlan Chevrolet in Sikeston mo. The salesman name is Bryd and the finance manager was not very honest . Will not buy another vehicle from Morlan.

Steve Olsson
from New York, NY
On my 2010 Malibu that only has 66,000 miles on it. The issue I have is the Drivers Door Actuator does not work and I can not open the door from the outside or the inside. I have to crawl over the center console to get out of the vehicle. I have my car going into Acton Chevrolet to have it fixed. Most of the work is covered under my extended warranty I have. The part that is not covered is the door panel? The dealership told me that they will need to take out the drivers seat to work on the door because it will not open. they said sometimes the panel will break and that I would have to pay for a new door panel.$300. That is so wrong at so many levels. To me that is a big safety issue that I can not get out the door and have to climb over center console.

Vincent DiCarlo
from The Bronx, NY
I was contacted by Chevy that my lease is almost up and I should lease a new 2015 Chevy. Everything sounded good so I handed in my old lease on April 25th. The lease still had 4 months remaining which,as part of the incentive, chevy would take care of. Long...long..story short I contacted GMFL on May 11th and was told nothing was paid against my account and that I am still liable for the remaining 4 months.I contacted chevy and they insisted that they did everything right and that the mistake lies with GMFL.
GMFL told me that Chevy said that they took possession of the car the day I called. I actually handed the car back on 4/25..not 5/11... Now GMFL is telling me that if I do not make any payments that they will report the no payment to the credit agency. I was in a panic. I had three way callings and all to no avail. Finally the chevy dealer admitted that they forgot to put my account number and name on the check. Well finally today June 8th I finally received notice that my loan was paid up. I have gone through so much pain and anguish over this. I hate looking at the car and cannot wait for these three years to be over. I hate chevy and GM... P.S. when I tried to contact GM to get some relief.

khristine boucher
from Cape Elizabeth, ME
I bought a 2007 Chevy Tahoe LTZ White in October 2010. Since last year the paint on the vehicle is blistering, starting first with the passengers side quarter panel and then the drivers side fender. Currently it is blistering on all 4 fender wells in unison. I had the initial blistering/peeling/flaking repaired thinking that it would be fine, however the repair did not last even 6 months. Again peeling in large sections! At the onset I asked the dealer, where purchased to contact Chevrolet with the issue. They said they did, however, did not. This is now a major paint defect issue and refuse to do anything about it. I have contacted Chevrolet Customer Assistance. They have filed a defect report and given a case number, stated that this would be presented to the Dealership Customer Assistance liason. Service Manager called back today with every excuse in the book, as to how he can do nothing with this problem! This is a $55,000 vehicle and they can do NOTHING! I will not be buying another CHEVROLET product. This is the 5th CHEVROLET in this household!

I have many complaints! I have only had this car less than a year and I have had nothing but problems. My biggest problem is it just dies while i am driving 65 down the road and now it will not start AT ALL! It will crank and act like it wants to start but won't. Also I was checking the oil and as I leaned against the car I got shocked! We have replaced the passenger side tail lights 4 times and it still don't work. I could continue but don't have all day and night to do so. I have 2 children and this IS NOT A SAFE CAR! I am very close to turning this over to BBB but figured I would give this a chance first. Something needs to be done.

"Several months ago I purchased a 2011 Camaro RS Convertible and about a week later I purchased a Equinox LS. Both of these vehicles were purchased because of the fuel mileage advertisments. The averages are not even close. My Daughter drives the Equinox in mostly rural areas as a Physical Therapist performing home health services. She is a good driver and a fairly conservative driver but only gets an average of 23.5 MPG. My Wife drives the Camaro 60% town and 40% highway and is only averaging 17.8 MPG. When I drive it it is about 90% highway and I know how to drive conservativly, I get 17.4 MPG out of my 02 Silverado 1500HD, 31 MPG out of a 2008 Saturn Sky Red Line we had that we traded on the Camaro and 24.2 MPG on a 1996 Impala SS we traded on the Saturn Sky in 2008.
The best I can get out of the Camaro on the highway driving 68 MPH in a 70 MPH speed limit is 23.3 MPG. There is a serious problem here. I have driven GM of Chevrolets mainly since 1961 and have never had a serious complaint until now. What will Chevrolet do to get this mileage up? A friend of mine told me his SS 6 speed got 24.7 MPG on the highway but he drives it pretty hard. There again, this is rediculous. I am checking on who to talk to about the false advertising on 2 of your new vehicles. Do you have any comments? A VERY UNHAPPY Chevy owner, Ken"

I have a 2010 Chevy HHR. The warning light for the traction control keeps coming on for no reason. I brought it to a mechanic and he said it was a quick fix that a clip above the brake peddal was broke. He replaced it and it went off and was fine. Today I noticed my break light comes on when I accelerate, and it doesn't come on when I hit the break unless I have the break peddal all the way down. HAS ANYONE ELSE HAD ANY PROBLEMS LIKE THIS?

In may 2011 Gm sends out a letter informing people about #10240: Special Coverage Adjustment-Heating, Ventilation, and Air Conditioning Blower Not Fully Functional or Inoperative - (May 9, 2011) Subject: 10240 - Special Coverage Adjustment - Heating, Ventilation, and Air Conditioning Blower Not Fully Functional or Inoperative Condition On some 2003-2006 model year Chevrolet Avalanche, Suburban, Tahoe; GMC Yukon, Yukon XL; and 2003-2007 model year Chevrolet Silverado and GMC Sierra vehicles equipped with a manual heating, ventilation, and air conditioning (HVAC) system (CJ3) or heavy duty heater (C42), the interface between the electrical terminals of the relay resistor module and the wiring connector that powers the module may be incapable of conducting higher current levels for sustained periods of blower motor operation. In addition, moisture and other contaminants may enter the fresh air intake plenum and contact the internal circuit of the module or corrode the terminals.
If any of these were to occur, the relay resistor module or wiring connector could overheat and the HVAC blower may not function on certain blower settings or may be inoperative. This may be accompanied by a burning smell or smoke. Special Policy Coverage Adjustment This special coverage covers the condition described above for a period of 10 years or 150,000 miles (240,000 km), whichever occurs first, from the date the vehicle was originally placed in service, regardless of ownership. Dealers are to install a new blower motor resistor and resistor module connector. The repairs will be made at no charge to the customer. For vehicles covered by Vehicle Service Contracts, all eligible claims with repair orders on or after May 10, 2011, are covered by this special coverage and must be submitted using the labor operation codes provided with this bulletin. Claims with repair orders prior to May 10, 2011, must be submitted to the Service Contract provider.
Vehicles Involved Involved are certain 2003-2006 model year Chevrolet Avalanche, Suburban, Tahoe; GMC Yukon, Yukon XL; and 2003-2007 model year Chevrolet Silverado and GMC Sierra vehicles equipped with a manual HVAC (CJ3) or heavy duty heater (C42). Important: Dealers are to confirm vehicle eligibility prior to beginning repairs by using the Applicable Warranties section in the Global Warranty Management system. Models: 2003-2006 Chevrolet Avalanche, Suburban Tahoe 2003-2007 Chevrolet Silverado 2003-2006 GMC Yukon, Yukon XL 2003-2007 GMC Sierra Equipped with Manual HVAC (CJ3) or Heavy Duty Heater (C42).
It's like these service people do not want to do the work. Now I having the problem and they know what I'm talking about and act like they know nothing and are trying to charge me 321.00 for the repair.I was still waiting for one service department to call and it's been four days. This was after they told me they would call and set up a time for the next day. I have brought two silverados in the last 12 years and will now go to toyota. Lousy experince.

I have a 2003 chevy impala that has a problem with abs and traction lites staying on. i keep bringing it back to belize chevy in warwick ri and get charged $100 for a engine diagnostic and every time it comes back censors or harnessing wire. so every time i get it fixed. so i replaced every censor and harness wire and every time it happens again and again even after it is fixe. so after $5000.00 of repairs it still is not fixed and i cannot keep paying for the test and the same repairs. You cannot tell me that they are doing a good job because the computor says what is wrong .how much more should i spend . i am not happy

Thomas Roell
from Washington D.C., DC
the convertible top bow is a issue with these cars 2011 Camaro convertible . I had the bent bow issue a little over a year ago purchased the new updated bow and had it installed on the car. A year later I have another bent bow again. I can't and don't feel that I should have to spend $1600 every other year to enjoy the convertible top on the car I purchased new. I'm a long time Chevrolet customer and unhappy about this car top issue.
My contact info is as follows 770.318.2066 or email thomasroell@hotmail.com

Juan Tejada
from New York, NY
I bought a 2019 suburban in October of 2018. There was a dent in the inside the passenger door of the vehicle. The vehicle was sold as brand new but it wasn't due to the dent it already had which we were unaware of. I went to the dealership to try to fix this problem, and they lacked professionalism and had the worst customer service. I was brushed off by the manger of the dealership and I felt discriminated against as well. I was there since 9:00 in the morning and the manager didn't come talk to me until 12:00. The manager came out rude and with a attitude. I would appreciate it if someone can call me at 484-602-1714 so I can explain more of the situation in detail. Thank you in advance and I patiently wait a reply.

keith gardner
from Bedminster, NJ
i have 2018 chevy silverado purchased new , wherever there is a small stone chip the clear coat is peeling back about 2 inches from the center, it appears there is a problem with clear coat on new trucks , guess what , factory says not covered 10,000 miles on vehicle ,first chevy ever owned and will be the last

wesley mann
from Paterson, NJ
i recently purchased a 2015 chevy tahoe about two weeks ago i was told it was a certified used vehicle by mark Broner my sales person at open road chevy in union nj before purchasing the vehicle, soon after purchase i experienced a problem on my touch screen my onstar free trial not audible lane assist not working properly and now the vehicle doesn't start .roadside assist came to jumpstart the vehicle,i was told by the technician that the battery was not the problem . i made a call to openroad chevy about my complaints .no loaner car so now i have to rent a car at my expense. i've been purchasing chevy products for about 30 years and never had a problem .1 chevy celebrity 2 tahoes 4 malibus 1 silverado and 1 chevy equinox. and now i come to find out i've been deceived into purchasing this vehicle please contact me 973-583=4259 wesley
thank you for your cooperation

Douglas Wellman
from Troy, MI
Found a truck on line called the Chelsea Chevrolet Buick dealer to look at the truck. Drove 40 miles to see the truck. Not there was at the Grass lake dealer. Made a appointment to see the truck at Grass lake drove it like it. While I was test driving I ask the dealer to look at my truck for a trade in. Called the sales man back in Chelsea ask him to get me some number for the truck I test drove . He did the first deal. then ask about the trade in on my truck. Chelsea had a hard time getting any info on it so the salesman said $2000 to $3000. I didn't like that ask him for a better deal. They came back with some different number. I liked sent back what I thought he offer by e-mail the salesman answered (Sound good) I am not sure how we had such bad communication. When I was at the bank the numbers change! Called the dealer and ask some question did not like the answers. Back out of the deal. Upset about the deal falling apart just going to let it go (Live and learn). Problem 2. Get a nasty e-mail on how bad I treated the sales man and how I have got him in trouble with his boss. Very unprofessional!

Don McFarland
from Indianapolis, IN
Mary Barra
Paid 21.96 Million to omit 14,000 Jobs and rebuild factories in other countries with US Money and close Factories in the US
Mary Barra is so Bad and Bad for GM NO MORE GM for ME

Lisa Lundberg
from Stevens Point, WI
I have a 2013 Equinox that has 55,000 miles on it and it ran out of oil 2 days ago without any warning the oil was low.
I called the Chevy garage and they said it was not under warranty. This is the 2nd Equinox with engine problems/rust/etc.
There should be a recall on this engine for use of oil and fix it for free!!!

Patricia Pastore
from Fairfield, CT
My car, a 2015 TRAX, was brought back to the original dealer, maritime Chevrolet, in Fairfield, Connecticut, on 11/19/2018. for a 30,000 mile maintenance, which according to the Owner's manual for servicing, from Chevrolet, should have been relatively simple, at $100 to $200. Instead additional items of work were performed, and the total cost is $698.93. The dealer claims that they don't go by the manufacturer's advice, but have their own schedule, which moves all servicing forward, (resulting in more income for them). They had offered to prepare an estimate, but I told them to do the 30,000 mile maintenance, expecting the $100 to $200 bill.
I think it unfair that the service people knew this would be much more, but remained silent.
As for the dealer's maintenance schedule, they replaced the transmission fluid for $209.89, when the car has 29,243 miles, and the manufacturer does not require this, even at 150,000 miles. The manufacturer does require it at 45,000 miles (not 30,000), under "severe" conditions, which do not apply. Given the owner's manual from the manufacturer, we had every reason to believe this would be normal maintenance, while the service people knew there was a different set of rules, which would cost much more and, of which, we were not made aware.
The "additional" work includes: Fuel injection -$159.99 Throttle Body Service - $129.95 Transmission Service - $209.89 Total - $499.83.
We thought we were dealing with Chevy, but apparently, the dealers are allowed to make their own rules for increased fees. Obviously, we will never deal with Maritime again.

Kenneth M Bastie
from Hammond, IN
I have had my 2012 Chevy Cruze in for service for a stench/odor coming through the vents when using the heat ,its nauseating and burning my eyes to the point where I need to roll my windows down..I will keep pursuing Chevy until I get it fixed ..

MANUEL A. PINEIRO
from Orlando, FL
TIRED OF HEARING THAT NOISE SOUNDS THE SAME AS THE OTHER TRUCK TO ME, AND THAT'S NORMAL, EVERY TIME I TAKE MY TRUCK IN TO THE DEALERSHIP WHERE I PURCHASED MY VEHICLE FROM. ALL THE HYPE AND BRAIN WASHING THAT CHEVY IS DOING WITH THEIR ADVERTIZING IS NOT HELPING THEIR IMAGE. A CUSTOMER WITH A 2019 COLORADO JUST RECENTLY APPROACHED ME AND SAID HE WAS HAVING EXTREME PROBLEMS WITH HIS UNIT. NICE GOING GUYS. I GUESS I WILL REALLY HAVE TO THINK HARD BEFORE I EVER PURCHASE ANOTHER GM PRODUCT. #322908

Randal Armstrong
from Lovell, WY
I had an alert on dash display advising an emission service was needed on my 2015 chevy duramax, I contacted service department at Denny Menholt in Cody Wyoming, they were able to get the truck in their shop. My wife took the truck to Cody which is 50 miles from where we live in Lovell. They called the next day, said they found the problem. They said an animal had chewed a sensor wire. They fixed it, 1300 plus dollars later. I couldn't get off work so had my wife go get the truck but I talked to the service manager and told him I wanted all parts he had replaced. He had the sensor but not an air filter he had changed. I had not authorized him to do anything without first contacting me. They gave my wife the sensor and wire they had cut off the sensor, so close to the sensor that it could not be checked, said they cut off the part of the wire that was chewed, about 4 inches they said, but could not produce the piece, no other evidence of an animal. Changed an air filter that I had just checked about 2,000 miles before, said it was completely clogged. added DEF that wasn't needed and spilled a lot without rinsing it off. My truck is kept in a closed garage where there are no mice or any other animals, they did say something bigger than a mouse chewed the wire. I very seldom take this truck off paved roads so the air filter could not have been clogged. I don't know why they came up with the chewed wire story except I think the mechanic cut the wrong sensor wire and then had to cover his butt because the sensor cost nearly 800 dollars. They did fix the emission issue but I will never go back to Denny Menholt in Cody Wyoming again. If the Chevrolet company allows this type of service from their dealerships then I may trade my chevy for a dodge or a ford.

Pam Schwartz
from Brooklyn, NY
My 2016 Colorado had to be towed to East Hills Chevy in Douglaston, NY, when it unexpectedly died and started with electrical issues. They have had it since Thursday 10/18/18 and have still NOT EVEN LOOKED AT IT YET. They have no loaner vehicles so I have to rent a car out of pocket, and I called again today and was told by Gary that he gets 60 cars a day so he doesn't know how long it will take. Too bad so sad.

Laura Nevels
from Pittsburgh, PA
I used the my Chevrolet app on Sunday, 10/21, to schedule a service appointment for my 2014 Chevy Cruze. I received 2 confirmation emails. One email did state the appointment would have to be confirmed by an attendant before it became official or something to that effect. I used a vacation day hoping to get my vehicle in on Monday at Century 3 Chevrolet on Mt. Lebanon Rd, West Mifflin, PA. I actually called early Monday morning to confirm my appointment. The lady said appointments made on the app never come through! When I asked if I could be seen yesterday she said they didn't take same day appointments. Frustrated is an understatement. I just called the 1-800 number and the rep I talked to said he couldn't really be of much service to me because none of my information was coming up for him. He said he could possibly compensate me with some free minutes. That is not the point. I don't want free minutes. That service piece needs removed. How many people have been inconvenienced by it? He proceeded to say maybe if you hit the blue button, you could reach someone that could further assist you. I told him I was at work. He said well maybe when you get home you can press the blue button. This was not customer service. I have not had any experiences to give positive feedback since purchasing my vehicle. This app is horrible. It really needs to be fixed.

Brenda Vissering
from Chicago, IL
My car is a 2011 Chevy Cruz. I have it serviced reguarly and do take good care of my only car. In late July I took the car in for service and asked to have the transmission checked. They told me it eas fine but I needed brakes. I had new brakes put on. Today I was driving home and the car just reved snd would not go. I was close enough to cost into my driveway. I called Jeff Wyler Chevy on Dixie HY 40258 and was told they could not get to my car for 2 weeks. I have had trouble with sqeky brakes and jurky shifting since My last vist. What am I to do?

Nicole Hayes
from Chicago, IL
I have call and visited the dealer for my additional car key. No one has returned my call and the manager is never present when I go in person. Is there anyway possible someone can call me 773-671-8339 with a date an time when I can pick my key up. Thanks

Scott Custozzo
from Rochester, NY
I have talked to two different customer service representatives (Allen and Stephanie) and neither one has come close to resolving my issue with the excessive paint chipping on my 2017 Silverado. I am not the only one having this issue. No one is really helping me with a $ 50,000 purchase. I get much better care from a retail store for items that are under $100. This is starting to leave a really bad taste in my mouth. This is no way to treat a 35 year GM customer!

Paul J. Boerner
from Glassboro, NJ
On or about August 27, 2018 I experienced a humming noise in the drive train of my 2017 Chevrolet Silverado 1500 pickup truck. The vehicle had approximately 17,300 miles on it. All thru the next week the noise grew louder and would only happen when you went from 25mph to 45 mph and then back down again. I contacted my Dealership Pellegrino Chevrolet in Westville, NJ to schedule an appointment.
The appointment was set for Wednesday September 5. I went to the service center and the service tech and the mechanic test drove the vehicle and said it sounds like the transmission pump. they said to drive it and then scheduled it for 9/17/18 to be looked at.
On 9/14/18 I dropped off the vehicle at Pellegrino Chevrolet and asked for a loaner car of which they had none available.
I contacted the service department ( Frank) who said the transmission mechanic was off on Monday's and the vehicle was not looked at. Again I asked for a loaner vehicle because I need transportation for work and again they had none available.
On 9/18/18 I was advised to come in and get a loaner vehicle a Chevy Cruse. I drove this vehicle until 9/28/18 and returned it for an Equinoz and was advised by Frank that they have not even looked at my vehicle and that there are approximately 5 in front of mine and several more behind mine. I was told by Gene the service manager that one of the transmission mechanics had emergency surgery and that lwft them with only 1 mechanic.
I have called weekly since and have been advised that the vehicle still has not been looked at and no one knows when it will be looked at and/or repaired. During this time I have been faithfully making my car payments even though I do not have my truck.
I still need my truck for work and no one can tell me when it will be repaired.
I called again today 10/4/18 and again was told that no one knows when and if it will be repaired.
I hopethat Chevrolet can assist me with this issue. I have been a loyal Chevy person since I was a teenager. I have purchased my last 5 vehicles from Pellegrino Chevrolet and have been very happy the dealership.
Rerspectfully
Paul J. Boerner

Denise Schuster
from Crestview, FL
I just bought a 2019 Equinox at preston hood. This is where I bought my last Equinox. I took my 2015 in because my OnStar was not working, not even the SOS button and my Wifi hot spot was not working.... it was close to oil change time as well. The service department told me my OnStar warranty had expired and it would cost $229 just to diagnose it. That news was a little irritating! I decided to go see a sales person about the 2018 Equinox sale going on. I really didn't think that I would qualify for financing when I went in as I am still rebuilding my credit worthiness(caused by a bad relationship ending a while ago). I was surprised and caught off guard when I found out I got financing. I do like the vehicle but the sales and financing portion really has left a bad taste in my mouth and I will never buy another vehicle from preston hood. I would prefer to get my servicing elsewhere but the dealership package I had no choice of selecting that cost $695 (environment protection package) states I have to go to their service department to get the car waxed with their "special" protective wax 2 or 3 times in the future. If I decide I just can't trust this business than I will forgo the waxes.
I was introduced to austin, the sales associate, he was pleasant enough and asked what I was looking for. I said I was interested in the 2018 Equinox and their current sale offers on them. He started giving me a tour of the floor model. I told him I had a 2015 LTZ so I was only interested in the Premier model. I then told him about my rebuilding credit, that I didn't think I would qualify for financing as I was turned down for prequalification from USAA, and I told him I didn't want to waste his time since it was unlikely I would qualify for financing. I told him about the OnStar issue and I was a little irked about the whole thing. He said that was odd and that he had not heard of that being an issue with any of the Equinoxes. I told him I was a veteran and he asked if I was active or retired. I told him I was 100% permanently disabled veteran and disability retired. He asked me what color I liked and I told him, silver. He said there was a silver Premium model available told me my trade in was worth $16500 and called my Credit Union to get the loan pay off amount and took the info over to the finance person. I gave them permission to run a credit check and start the finance process. I was shocked to learn that I had been approved for financing and went to gather my belongs out of the 2015. While I was signing the contract I asked what my rate was and was told 9.9. I understand that doesn't sound like a good rate for a lot of people but knowing my credit score I was again taken aback and quite happy. I did look over the numbers and asked where were all the sale discounts. That was when I was made aware it was a 2019 model. It did have a few discounts and after checking out the inside and tech, I thought well it wasn't what I said I was looking for but I think I'll be okay with it and overlook not being listened to. There were about $1750 in discounts that I thought were military/veteran discounts. I was distinctly told by the finance person while I was signing via the tablet that once I sign the last line that the sale would be finale. No cooling off period. If I wake up in the morning and regret buying the car it couldn't be undone.
During the financing and signing portion the person said that in addition to oil changes all maintenance, if needed, would be included for the length of my loan. That is when I asked who financed my loan and what my rate was. I thought I'll have to check out Ally a little more especially since I thought it was pretty cool that Ally included oil changes and maintenance. I even said to the finance person that that was very cool of them to do that. What was not mentioned or explained was that those oil changes and maintenance were each separate products chosen for me and included in the amount of the loan.
After getting home and the whirlwind of what just happened settled and I settled, I got the pouch with all the new car info to include all the contracts for each product. This is when I learned that my Premier Maintenance Package that covered all maint. for the duration of my loan or 72,000 miles cost me $2888, the oil changes cost $299 or $399, the environmental protection package was $695, the cool "black bowtie" cost $145 and the preston hood license plate holder/frame cost $40(seriously!!!! putting their advertisement on my car and charging me for it!).
I bought the car Tuesday Sept 4th. I was to upset from reading through everything so I went in Friday Sept. 7th to cancel the maintenance and oil change packages/products. $50 dollars from each contract will be kept for canceling the product! I didn't know I purchased the product but the contract says $50 or 5% of the cost of the product whichever is less than $50 dollars. After I explained the above finance portion to the finance person. He became defensive and told me how great the packages were and how important they should be to me. It seemed to me he was offended by me that I did not appreciate not being openly and directly told about the products and their pricing. He sold those packages to his mom and he had customers come in and thank him for including that package because some out of warranty part needed fixed and replaced and the package covered it. I believe that is called gas lighting. He said that I was happy I got financing and getting a new car the night I came in. When I said I didn't appreciate not being told upfront he reminded me that he asked if I had any questions and I was happy that night. I said I didn't know I had any questions until after I got home and read through everything. I said it is also on me because I did not stop and read every little thing that night and didn't make sure every i was dotted and t crossed but that did not take away from feeling mislead and not told directly about the packages in the first place. After he was defensively and strongly starting to tell me a 3rd or 4th story about why I should want this product and the others that appreciated it and thanked him for it, I interrupted him to try to tell him the point was it was not openly disclosed to me, explained to me, and told my choices(there are 3 maintenance packages to choose from - he chose the most expensive for me). He became even more curt and implored that I let him finish speaking. As I raised my eyebrow to him he continued that " I keep trying to talk and you interrupt me " and then continued to tell me more stories of why I should want the package and I should want these products. I was told preston hood has been in business for over 32 years and one doesn't stay in business for that long if they weren't good. The finance person was thoroughly offended by me and was curt and terse toward me because I wouldn't except that the packages he included for me were for my own good and there to help and protect me. .... and tried to make me feel, who was I to question him, preston hood and be offended and upset about being mislead....as if how could I not see or understand that he was looking out for my best interests. It never sunk in to him that I felt deceived and that that highly offended me and to be perfectly honest it hurts horribly. It hurts even worse with how he handled me coming back to cancel the products.
The salesperson, Austin, came in after the finance person left. I asked him if the free oil changes that came from the dealership where going to be doubled as the T.V. ad stated. He said that military discounts and doubled vehicle services were only for active duty and retired military personnel. I don't understand why he didn't say that when I specifically asked him about the military discounts Tue night. The discounts I received are from the Chevy loyalty program and financing, I think or I guess.
This is the letter I will be sending to a lot of people, businesses and orgs. Please let this be a learning tool. I sure learned a lot. I will either only buy future cars via the internet and under a lot of scrutiny or hire a lawyer to negotiate the sale. I'm sending this to various consumer protection agencies as while I understand the contract is legally binding as to the final sale aspect of this sale, I don't think consumer protection groups are going to be on board with it. Tue night austin said that ratings were extremely important to preston hood and Chevrolet and that if I didn't feel I could give him the highest rating to please call him and let him know so he could earn my top rating. He repeated he wanted to EARN the rating. If he wanted to earn a top rating he should have been upfront, honest and or forthcoming about everything Tue. night. Instead they did what they wanted and if I didn't raise to much objection they continued on how they wanted to. When I did raise some objections and questions they were deflected, deferred or ignored and they did as they wished.
As I told the finance person, you are who you are and you are in control of how you act, treat someone. It wasn't for me to do that nor could I make them act professionally/honestly. I can only observe how I'm treated, take note and act/react/move/move on accordingly.
People may forget who you are or what you did but they will never forget how you treat them.
Something for them to ponder; if I was your daughter would you have said and done everything you did; remained silent, deflected or deferred even ignore when you did. Integrity, transparency and professionalism have meaning they are just not words.
I have since learned that the finance person's name is boomer.

THEODORE L WILLIAMS 937-562-1324 cell.
from Xenia, OH
On and about 8-23-18 my daughter Brooke Whitt was on her way to pick up her 3 children at daycare when her 1999 cavalier suddenly stopped We found out when AAA showed up the whole rear end had pulled away from the body on the passengers side.After 2 attempts from AAA we finally got the car towed to my house.I Theodore Williams feel you Chevorlet owe my daughter either another car or fix this car.My daughter is a full time student and a part time worker with 3 children ages 3,5,and 9.she struggles enough already without this.I have already had to go out and buy her another car since she only had one.this has been a burden for my wife and I.The car now sits in my driveway at 1263 Frost Circle Xenia,Ohio 45385 undriveable waiting on one of your reps to inspect it.There should have been a safety feature on this vehichle so the rear end would not have come off the body.No one was injured in this freak accident.i hope you Chevolet Corp. will do the right thing.Thank you Theodore L.Williams

Ashley McGee
from Jamison, PA
Since we have gotten the 2014 Chevy Cruze we have had nothing but issues and have had to bring it in for work multiple times. First the touch screen stopped working and now we have issue with power. I am frustrated because your service department said they can't find anything wrong with it and are concentrating on the check engine light not being on---not all issues cause the check engine light to come on.
I understand they can't seem to get the problem to happen while they have it but I know what it is doing and I have read numerous stories of people having the SAME issue with their 2014 Cruze. The car chugs---when I try to accelerate it does not go. Example: merging onto the highway, trying to accelerate from 15 mph to 40 mph my foot is on the floor and I do not go and then it finally figures it out and leaps forward. Same goes when it is at a complete stop at times, it does not accelerate properly and then it picks a gear and lounges forward. This happens not only when the A/C is on or when it is hot out so I don't find those to be acceptable excuses.

Clive McKnight
from Kamloops, BC
My 2015 Chev Highcountry 1/2 ton 4 x 4 has transmission problems.
Sid Smith Chev Kamloops B.C. sold me the truck and has repeatedly admitted there is a problem.
Its been in around 30 days for repair but nothing has changed.
The last time I took it in they said leave it with us and drive one of our vehicles while we fix it.
After a few days they said they needed their vehicle but I could have a rental.
A week later they called that GMC Oshawah said my vehicle is OK to drive and to bring the rental back.
I was on a holiday 1000 klms from the dealer so was another 6 days returning the vehicle.
The dealer said I would have to pay the rental! When I went in to the dealer the owner Mic Smith was very rude and demanded I pay the rental.
When I refused he got very angry and told me to get out of his business and never come back!
I went to the GMC dealer but they refused to work on a Chev,
How do I get my vehicle fixed?

Vijay gupta
from Meerut, UP
I am dr vijay gupta. I have chevrolet sail.i have taken my car to the service centre in agra uttar pradesh india. NH2 Sikandra. The water is getting collected around the area of clutch break and accelerator but service centre people had a highly unprofessional attitude and completely ignored my complaint and now harrasing me by asking me to leave the car for 5 to 6 days.kindly take immediate action against them.their unprofessional attitude could be harmful for the reputation of ur company.

JONDA SADLER
from Santa Rosa, CA
I have owned a 2010 Chevy Malibu for about 4 years now. it has a little under 90,000 miles. I've had multiple issues with this vehicle. but when I purchased it I also purchased a extended warranty ( for $3000) the warranty offers great coverage. in the past I have always taken big issues to Santa Rosa Chevrolet in Sonoma county. time and time again their customer service from the two front desk receptionist( both of them) to the car guys in the back is shit. they are rude from the first call you make to the end of your visit when they are taking your money. every time they tell me my warranty covers nothing. a few months back I took my car to a nice man in Rohnert park, ca his company: Rohnert park transmission. my transmission had blew at about 87,000 miles and guess what because he took the time and put in the effort with the warranty company they covered it. they also would of covered multiple issues I have had over the past 4 years if your staff at Chevy Santa Rosa would put fourth the effort. I find it really horrible that these dealerships offer warranties and then put no effort fourth when customers try to use their warranty. I would rather drive to another Chevy dealership than take my business or refer anyone to Chevy Santa Rosa. The two front desk receptionist are the first people you come into contact with & I think they are little to comfortable in their positions they hold no sympathy for customers who are obviously having a hard day due to car issues their snobby rude attitudes make no one want to ask them for help. I do want to give Sonoma Chevy recognition for the first & only time I went to them they were helpful & honest and had great customer service maybe your Santa Rosa Chevy employees should be sent there for customer service training.
sincerely
Jonda Sadler

Melanie king
from Huddersfield, ENG
Official Complaint. Clutch has failed even though it had the product recall OSB15-04-007 (A140873) vehicle reg SH61VOF . Chevrolet Spark. Warn customers

Tina Nunez
from Elk Grove, CA
Purchased a 2014 Chevy Tahoe flex fuel car,, current mileage 64,440 still under warranty ,had car little over a year ,took it in was having engine light problems, To make a story short with all papers needed, the Chevy mechanic said its not taking flex fuel good at all not enough intake of gas going in tank .There for Chevy dealership lied and committed a fraud ,Being I asked for a flex fuel car upon purchase ,and upon purchase Cleary stated it on car details ,I paid 39,900 ,this issue needs to be corrected ,in process of looking for a lawyer.

karen witkus
from Oak Lawn, IL
I made an apt. to bring my 2009 hhr in for a recall. while on the phone with them, she asked for the vin #, and looked up the recall. when I got there the morning of 7/06/18 at 8:30, I was asked by the "service advisor" Joshua Campbell, if I was leaving my car. I said no, because when I made the apt. the girl on the phone said it didn't take that long, so I was going to wait. He said, "I'm sorry, but the girls that answer the phone don't have any idea how long anything takes." ( like they were incompetent) O.k. fine, he shows me to the waiting area, and goes on his way. I sat there for 2 hours, and at one point he came out and said the technician saw that my serpentine belt was showing signs of wear, and I said "no, just fix the recall at this time". Finally, he came out , handed me the paperwork, and said you are done. Never, once in the conversation did he say, we didn't have the parts, so we will have to order them, and you will have to come back. I just took the paper, put it with all my car info, and went on my way. Then, today, july 10th, I get a phone call from webb chevy saying my parts were in, and I could schedule an apt. to bring it in. At this point I was seeing red! What kind of service dept, takes all my info for the recall, makes me an apt., a week later, and then when I get there, they don't have the part, make me sit there 2 hours, and never once say we are sorry, we didn't have the parts, so you are going to have to come back???? Just assume that I will read the paperwork and figure it out on my own!!!!! Then when I call back to talk to a manager, because I'm still thinking this might be a mistake, Joshua Campbell, tries to tell me that I made the mistake, he handed me the paperwork, and I should've read it!!!!! What a piece of work, then when I started losing my cool, he hung up on me!!!! Never again, will I come to webb chevy, recommend webb chevy, or give it a good review. I have lived in oak lawn my whole life, I am 60 years old, and to be treated like I was just some stupid woman who should've known to read the paperwork, is appalling to me!!!!! here is the r/o number: 56046773/1, please look into this matter, because at the present, I don't want to trust your service dept. to fix my car!!!!! my phone # is 708-296-4100

Dave Bornholdt
from Lincoln, NE
On January 29, 2018, the transmission in my new 2018 Traverse Premier failed with 670 miles. I was enroute to Fort Myers,Florida to begin a 2 month stay in a condo rental. OnStar arranged for my vehicle to be towed to a dealership in Booneville, MO where it was determined that the failure was due to aluminum filings in the transmission. After 2 days, the dealership called and said that a new complete transmission had to be shipped from the manufacturing plant in Canada and no time frame could be given for repair. Three days later, the Chevrolet Regional Manager called and said GM would provide a Enterprize rental for us to drive to Florida and they would repair and ship the car to us, which GM did...the vehicle arrived 20 days later in Cape Coral Florida. So far, so good. The Dealership did a great job in providing a loaner car to use for 5 days and GM had the vehicle repaired and shipped to us. My Traverse runs great now and I love the vehicle. However, I am very upset with GM because of their failure to respond to a financial claim I filed with their Road Side Services and Customer services.
On February 25 the I mailed a request to the Chevy Roadside Reimbursement group for a claim of $1, 294.80 for expenses incurred as a result of the transmission failure. This included loss of 5 days of condo use, lodging expenses for 5 days, and cost of rental collision insurance while I used the rental car. Chevy acknowleged receipt of the claim (Case #8-3849943519). After waiting several weeks and numerous telephone calls, I again sent information to Chevy Customer Service who assigned a new case # (8-3946167035). Again, after repeated calls, I was told that the case was assigned to a R.G.Argie who was to call me back with a response. Well, that never happened! After 6-8 calls to his phone mail with no return call, I finally gave up.
Bottom line, the Customer Service for GM is very bad! As a loyal GM owner , I have driven a new Tahoe or Yukon every 3 years since 1995. I have also owned 3 GM Acadias since 2011. As a customer, I fail to understand why no one within GM/Chevy will respond to my repeated calls, letters,and emails, even if it is a simple "we have reviewed the claim but it is denied". Apparently it is easier to ignore the customer by simply not responding or providing a decision.
I hope GM instructs their Customer Service people to at least respond to a customer. I think my claim for reimbursement is very valid but apparently GM prefers to ignore me and hope I will go away.
Dave Bornholdt
Lincoln, NE

Michael Brasley
from Raymond, NH
To whom it may concern,
My husband purchased a 2016 Chevy Silverado LTZ 1500 double cab, leaving the lot we were very satisfied with the purchase. However, after driving the vehicle weeks later he noticed that the truck would start to shake uncontrollably on the highway. He quickly called the dealership, Banks Concord NH, to request that they take a look at the vehicle. He brought the vehicle to the service department only to have them tell him that they didn't feel a shake and ran some checks resulting in no damage. My husband took the truck back, but continued to feel the truck shake, he let this go on for a couple more weeks before calling again. He brought the vehicle in again to be serviced. This time they told him there was something wrong with the tires and that they would replace them. Hopeful, my husband took the truck back only to find out that again they did not solve the problem. Angrily my husband called the dealership requesting to speak with the manager. He spoke with the manager and was told to yet again to bring the truck into the service department. This time he was told that this model is known to shake and that Chevy changed the problem with the model. He was told Chevy made changes to the model to prevent the error from occurring. Unfortunately, the model my husband purchased was before the change. You would think they would give him the new model in exchange for his broken new one. If he was told this at the time of purchase we would have considered purchasing a different make, but he wasn't. Instead we spent our hard-earned money to put down on the truck and financed the rest. The dealership offered for my husband to trade his truck in and he could purchase something else, but he would have to spend more money. Of course, they wouldn't give him what he paid for the truck, it's used and all now!! My husband decided that he would write to the Better Business Bureau, BBB. This time someone listened to his complaint and sent a specialist out to work on the vehicle. Supposedly, they had corrected the issues and the truck is aligned and passed all testing. Yay, finally the truck will drive right, so we thought. Nope the truck still shakes and now even worse. When they replaced the tires at the dealership they skipped the alignment and sent him on his way. The truck was driving awful lately so he brought it back in only to find out that again this dealership will not help him out and that he has to purchase new tires for the truck. Are you kidding me??? Supposedly you just replaced the tires, right? I guess not. Now, my husband is furious, he calls the customer service department on our way home. See the manager in the service department who knows the truck very well said Chevy wouldn't even consider giving him new tires or replacing the truck. On the phone he placed yet another complaint with the business only to get absolutely nowhere. With the complaint they didn't ask to see the truck at all, just called him back to let him know that the case is closed. Is this seriously how you treat customers who are willing to spend a huge amount of their income on your vehicles? Shouldn't a business care about what their product represents? Wouldn't you want to fix an issue and make an everlasting customer or did you all forget to take that business course? I will never recommend or purchase another vehicle from this business. As well as this complaint we will file another complaint with BBB. Thanks for making our first experience with you the worse experience, giving us a huge headache with all the ridiculous request of driving back and forth (we live an hour away from the dealership as well) and for giving us a new vehicle that is broken and yet we are still paying on for your mistake. Hopefully whoever reads this will see our battle with this vehicle and make the correct changes to change our opinions.
Sincerely,
Very aggravated Customers Michael and Stacie

ABELARDO CARRILLO
from Seguin, TX
went to buy a truck,with my son excelant salesman at freedom Chevrolet
made a deal,Estrada great guy,financig guy asked my my son,who is that,my dad,with the money,now when I take in for service,seguin chevy thinks it belongs to somebody else,twice oh is that your truck,i do not dress well but this meskin has money,will buy another or Denali

Ruben Zamora and Lisa Zamora
from Sherman, TX
Purchased 2018 Silverado on 3/10/18 with extended warranty at Ramey Chevrolet in Sherman, Texas. Went in to cancel extended warranty on 3/14/18 as I no longer needed it. Was given the run around that day that "no one could help me". I waited all day to finally talk with Liz in the Finance Dept. She was very unprofessional and upset to do this and reluctantly told us that she would submit the form and the refund would go towards the principle on our first payment date in April 2018. I had to request a copy of the form I signed as she did not want to give me one. Today is 5/1/18 and the form was never submitted. Called Ramey Chevrolet and again dealing with unprofessional individuals - Don with Finance knew nothing, Liz no longer works there and no one knows what she did, Matt the GM was unprofessional on the phone. Supposedly they are now all looking into it but no one knows anything. I contacted the warranty dept directly and faxed/emailed them the form that I had showing proof that I canceled it on 3/14/18. The moment I canceled the extended warranty with Ramey Chevrolet the customer service became upset, rude and very unprofessional. They are all pointing fingers and no one seems to know anything. Was told by warranty dept that had I waited until after the 60 days of purchase I would only be getting a partial refund. Why am I doing their job? What kind of service do they have there. Rude and unprofessional! Please call me at 559-916-8079.
Thank you,
Ruben Zamora

Larry Oberdorf
from Rossford, OH
I own a Chevy Colorado 2017. Purchased at Dunn Chevy,oOregon Ohio; Several weeks ago bumped the hood with a plastic garbage. It left a 1 inch dent. I took it to Dunn s. I was informed it would cost $1800.00 to fix because it is an aluminum hood. Is this all about Chevy being more concerned about making money than making affordable repairs possible repairs possible. This is the 1st Chevy truck I have owned as well as the last. Guess I should have gone with the Dodge Ram.I doubt if I will get any satisfaction !!!! I will make people I know to steer clear of Chevy ! Larry Oberdorf 1132 Schreier rd Rossford OH 419 666 0984 If you want verification of this SMALL dent contact Dunns body shop. I do not know how to send picture

SEAN ALLEN
from Albuquerque, NM
I TOOK IN MY 2009 CHEVY CORVETTE ZR1 ON FRIDAY THE 9TH, CLUTCH PEDAL WA STICKING TO THE FLOOR UNDER NORMAL DRIVING CONDITIONS, THEY TOLD ME IT WAS UNDER "SPECIAL COVERAGE" WHICH WAS FREE, SO I TOOK IT IN! WHATS BETTER THAN FREE RIGHT? LATER THAT DAY I HAD PICKED UP THE VEHICLE AND DROVE IT ABOUT 5 MILES GETTING ONTO THE FREEWAY, WHEN THE CLUTCH STUCK TO THE FLOOR AGAIN! HOWEVER THIS TIME I COULD GET THE PEDAL OFF THE FLOOR, AND VEHICLE STARTED SMOKING ON THE FREEWAY, I GOT SCARED AND HAD TO COAST TO A STOP, CALLED ROADSIDE ASSISTANCE AND TOLD THEM I JUST HAD MY VEHICLE SERVICED UNDER WARRANTY AND IT HAS THE SAME ISSUE, THEY HAD TOLD ME YOUR VEHICLE IS OUT OF WARRANTY AND THAT THEY WOULD BE A CHARGE TO TOW IT IN! I REFUSED AND HAD OTHER MEANS OF TOWING WHICH I THOUGHT WAS HORRIBLE SERVICE AFTER I JUST HAD IT IN FOR SERVICE FOR FREE!!!! AFTER IT WAS TOWED BACK TO THE SHOP, THEY HAD TOLD ME IT IS NO LONGER UNDER WARRANTY AND THAT IT WOULD COST ME, I SAID STOP, BECAUSE BEFORE I BROUGHT IT IN THE SHOP I DROVE MY VEHICLE JUST FINE, HOWEVER ONCE IN A WHILE THE CLUTCH WOULD STICK TO THE FLOOR SO I WOULD JUST PULL IT UP WITH MY FOOT! BUT NOW CANT DRIVE VEHICLE AT ALL, I DONT SEE HOW THIS IS MY FAULT, VEHICLE ONLY HAS 19K MILES, NOW THEY ARE WANTING TO CHARGE ME FOR SOMETHING I DROVE IT IN THE DEALERSHIP FOR AND NOW CANT DRIVE IT OUT?? SO I HAVE CALLED IN AND MADE A COMPLAINT CASE # 8-3975306883 LAST OF VIN# 95800496, I CALLED IN ON FRIDAY AFTER HAVING MY CAR TOWED BACK TO THE SHOP, THEY SAID BRANDON AT EXTENSION 5915073 WOULD CONTACT ME WITHIN 48TO72 HOURS, WHICH WOULD OF BEEN MONDAY OR TUESDAY, I SAID OK, NOW SINCE I HAVE TALKED TO CHEVY ON FRIDAY I HAVE CALLED EVERYDAY SINCE THEN AND LEFT MULITPLE MESSAGES FOR THIS "BRANDON" GUY, WITH NO RETURN PHONE CALLS, THIS IS MY ONLY SOURCE OF TRANSPORTAION, BEEN USING FRIENDS AND UBER TO GET TO WORK NOW PAYING OUT OF POCKET FOR THIS AS WELL.... NEED SOMEONE TO CONTACT ME ASAP 15052037425

Barney Brown
from Sterling Heights, MI
This letter is regarding service received at
Medved Chevrolet, Buick GMC,
1506 S. Wilcox St, Castle Rock Co 80104
Invoice number 117465 and 177809
2010 Chevy Malibu brought in for service, diagnosed on Jan 15 as Transmission, Throttle Body, and wiring harness problems. Transmission, Throttle Body, and speed signal pigtail replacement was recommended and agreed upon. Total cost 4164.79
Car was repaired , road tested and released to us Jan 18 (invoice number 117465
My daughter picked up the car, left the dealership, and 2 miles down the road the transmission failed.
She was able to get partially out of harms way on the shoulder with part of her car still in the traffic lane. The dealership was called and they came out and took the car back in for further service. (see invoice 177809).
Invoice states the ims assembly had to be replaced.
Our daughter is a single mom that we are try to support as best we can. We try to find reliable support for her in Colorado. That's why we come to the dealership for repair. We don't shop the repairs figuring this is the best possible option. We live in Michigan and support her when we can and a 4164.79 dollar repair required our help.
The safety and well being of our daughter and granddaughter are our primary concern. She needs reliable and safe transportation for daily life in Colorado. The possibilities for disaster in this situation are undeniable. To release a car that was not thoroughly tested puts all parties at risk. Now we are paranoid about all of repairs. We have lost confidence in the service, the repair and even the diagnosis from this dealership. Since this incident we have spoken to other mechanics that say it's unusual for all three of these components to fail. We can no longer trust this repair shop with the safety and well being of our daughter and granddaughter. This is very sloppy work and reflects horribly on General Motors, thank God that it didn't end in tragedy.
Barney Brown, 2228 Winston Drive, Sterling heights, Mi. 586 945 1141

William Brown
from Pittsburgh, PA
My vehicle has been in The shop at Day Chevolet in Monroeville Pa for over three weeks. I haven't been given a time frame as to when it would be finished. I've been told that the part the vehicle needs is a ECM and that the part is listed in the data base as being available but no further action has been taken. I've been told that it's not their fault that the part hasn't arrived but is the fault of Chevy not sending the part despite it being available in their data base. This vehicle is the source of my income. I've missed deadline's due to Chevy's inability to provide service to a vehicle that Chevy manufacture and lost money. Now my bills are piling up with no hope in sight. And their is no one to blame but myself for even buying a Chevy. I never went through this with FORD. My vehicle started acting up and I took it to the shop. I was told that NOTHING was wrong with the vehicle it only needed to be reset. I paid $400 for it to be rest. Only to have to bring it back a few days later for the same problem. Now it's explained to me that it was ECM the whole time. So I paid for a service I didn't need in which I wont get refunded. If it was diagnosed properly and earlier maybe this issue would have been resolved sooner. I feel discriminated against due to the fact that I don't get a return call. I'm on hold waiting for long periods of time especially after the receptionist takes my name in order to direct my call. I would like to know how can a dealership request a part only for their request to be ignored? How will I be compensated for loss of income, loss of sleep from worrying about unpaid bills? This is the most stress I ever been through in my whole life. I've been informing my 3,000 face book friends, those who follow me on twitter as well as my Blog talk radio show as to my horrible experience with Chevy.

Gene Hensley
from Mustang, OK
Consider this an official complaint against classic Chevrolet of Lawton.
I contacted Chevrolet, and asked that to stop sending circulars. (Junk mail)., and I would not bother filing a complaint about the terrible repair service I received from local dealer.
All this junk mail does is remind of the incompetent service I received from classic chevy.
I had bought a set of tires from a company that did not offer alignment service, so took it to the local Chevrolet dealer to get it aligned.
Was told that I had to have inter tie rod replaced, before it could be aligned. Then was forced to wait while they tried to find one, because they did not have one in stock.
Finally after a few hours, they got one and installed it.
The next day there was aloud clanking noise coming from the front end, so I took it back.
Was told that ball joints needed to be replaced, which caused me to think, why wasn't this checked, when they did the alignment, and wonder if the tie rod really needed to be replaced. (Incompetence). Any trust I had of Classic Chevrolet was now gone.
Needless to say I took my vehicle to a local mechanic, who replaced ball joints, and of course another alignment.
No only have I lost all confidents in the local chevy shop, but will never use Chevrolet repair anywhere, unless it is an extreme emergency.
So please stop wasting my time and yours by sending the circulars, which go straight to the shedder.
The only reason I gave you 1 star, is because there is no lower rating.

Annette
from Grand Forks, ND
Starting on Wednesday, December 14th, my 2011 Traverse powers down and barely moves because of a problem related to the throttle body. I called my Chevrolet Service Department to make an appointment to bring it in and was told it was going to be sometime the next week before I could get in. This is a known problem with many Chevrolet vehicles. In fact there is a Special Coverage Limited Warranty for this problem.
But Chevrolet will not recognize that my vehicle is having this problem. When I signed up for my.chevorolet.com and went to the Warranty section for my vehicle it lists "Special Coverage 14582" It does not give any information as to what it is or means. I researched this on the internet and have found it relates directly to this problem with my Traverse. "a condition where the throttle position sensor may cause the engine to run rough and cause the malfunction indicator lamp and/or an Engine Reduced Power message to illuminate. If this occurs, it could result in reduced engine power.
This special coverage covers the condition described above for a period of 10 years or 120,000 miles". Here is a link to one similar service bulletin I found. I have also had OnStar do an On-Demand diagnostic of my vehicle and they say, "there has been an issue detected in the throttle control system that integrates features such as cruise control, traction control, stability control, and pre-crash systems."
I was trying to get to work today when this happened for the third time and my Traverse would only go 10 mph. I went directly to my Chevrolet service center. I found out that with all of the evidence they still will not recognize that the problem I am having is even related to this Special Coverage and on top of that they will not even be able to look at the vehicle or do any diagnostic until Monday. I really like my Chevrolet Traverse, but because of the problems I have with the Chevrolet Service Center every time something is wrong, I will never buy a Chevrolet vehicle again.

Robert Wells
from Palm City, FL
Purchased one of the first 2012's off the truck. This was going to be our "retirement" car. She's been garage kept with low milage, only 28,454, and until October of this year, performed well. The instrument panel started to give us weird readings and the engine would not accelerate like it wanted to stall. Afraid to drive it any further, we had it towed to All County Auto & Tire in Stuart, Fl. 772-266-8685. They determined the ABS control module, and speed sensor-rear was bad at a cost to us for $1,239.45.
Did we buy a "lemon" or is this a typical expense for our Equinox? I can send you a copy of what was replaced and labor cost if you wish. Does Chevrolet feel at all responsible for this unforeseen, unexpected cost? We are retired and money is tight. We thought buying a new Chevy for our retirement would be a good idea. Did we make the wrong choice?

Nicholas J Discenza
from Marietta, GA
Steve Raymon Chevrolet In Smyrna, Ga. puts out weekly promotions via E mail. I responded to the promotion to "name your own Payment" I am presently driving a 2016 Cruze. I had some interest in your New 2017 Hatchback Cruze after seeing it advertised. I went to the the dealer on October 29 for a "name your own payment deal". I told the salesperson what I was willing/able to pay as a monthly payment & we proceeded from there. I was told a figure that would fit my pocketbook.
When I went to my State Farm agent to close the deal with the payment quoted to me (orally). nothing in writing. My State Farm agent who I know well looked at the price sheet given to me & told me that based on those figures (trade in etc) that the payment would be about $150 a month more. After several phone calls with no resolution the pending deal was cancelled. I think it was very "unethical" for the dealer to quote one price then try to get me to take another price.
I feel that it was intentional by thinking that I would agree to the new payment price. I have driven Chevys for many years from Blazers to Trailblazers to Cobalts. I will not be doing anymore business with Steve Raymon Chevy except for any warranty work to be done on my present 2016 which is still in the warranty phase.
Nick Discenza

Lidia Lawler
from El Paso, TX
I am placing a complaint against Mission Chevrolet Dealers at 1316 George Dieter, El Paso TX. Fraud of not accomplishing the contract and illegal activities to hide the real numbers during the transaction. Lying, confusing and harassing the customer to make deal with them. I made the transaction for the purchase of Chevrolet Spark on Sep 1, 2016. The financial manager Armando Varela handed me the signed document that my car pay off to GECU auto pay would be done this day for the amount owed total of $5,479.78.
To my surprise I got a deduction of car payment of $243.04 on Sept 26 from GECU, only then I realized they had not paid off the loan on 1 Sept when they trade in my car and I also found out reviewing the papers that I was paying a total of $14,635 with rebate $2341 their 16% not the promised 20% of $2927 from $11,708 less $2000 which is NOT a fair trade in, for my Hyundai what I found in the internet with only 26,286 miles ( $ 12-14 K , low end $10,400 best guess $$12,500 not $6500 or $7500 as they listed , making this over $5000 misstatement). $9708 not mess with Tax license and such balance due $10,980. I cannot trust anything they said;;; gobble de gook hiding what was real. I consider this practice totally unacceptable and illegal, fraud that needs to be straightened immediately therefore, I want my Hyundai car back.
After receiving the statement from GECU and realized what was going on, I tried to contact Mission Chevrolet yesterday 10/4/16 a customer service answered and transferred my call to their financial service; answering machine "voice mail is full" not even a chance to leave a message; I am frustrated of the way they treat the customer in this dealership. On Sept 1, 20 16 I went to see if I could trade-in my 2013 Hyundai Elantra in perfect conditions; millage 26,826. Before starting any transactions and even before seen any car my husband told the Dealer Jesus Garibay Chavez that we are coming for the advertised Chevrolet Spark for about $11K ; the Dealer promised that they will match that price.
I test drove a silver car but decided I would rather have a white Spark 2016. I handed my Hyundai keys so they can check how much they can give me for that car. After 2-3 hrs the Dealer returns and states the Spark price is 14,635 but they would match for the price we wanted $11K, he went back to his manager and returns with confusing statements like the 11K price was only for August, and my trade in will not help because of an accident the car was repaired, etc all they can do is lower to 12,635 but does not tell me what is my car price at this point.
I asked for my car keys; instead he went back to the office and returns with another offer; it was unacceptable to me and asked for my car keys and in any case I needed to talk directly with his manager because I was never clarified the real cost of the spark car; he never came with a clear deal not including the trade in price, I asked again for my car keys; I spent a total of 4-5 hrs so far.
The dealer Jesus and his manager refused to give me back my car keys, ignoring my request and kept saying they will give us a good deal and went back to their office, after 45 minutes of waiting I went to their office and asked for my keys, they ignored my request again trying to force me to make a transaction, eventually his manager came to our table at my request to clarify my questions it was more confusing but more and less what I understood was they will deduct from 11K as promised; but unfortunately later on I found out what they have done was to match to 14K ignoring everything what was said, deducting $1,000.00 (for a total of $6479.78 trade in- but this was not so stated from the $14,635 for $13,635 and then changed to $2000). They only stated repeatedly the monthly car payment making it appear that I will be paying less monthly.
When I got GECU auto-pay statement mailed on 9/31/ 16 with a deduction of $243.04 and found out that the Mission Chevrolet did not paid off the loan on 1 Sept as signed contract and they waited to steal one car payment waiting until 26 Sept to pay off the loan it blew up the limit; and I find the whole contract smelling fraud and worse I was gypped with my trade-in. I request cancellation of this contract and the return of my Hyundai car back. In short I just want my car back- I do not want to deal anyone with such lying and the "used car dealership reputation" and I will maybe try Rudolph or Viva Chevrolet or to be honest I am wondering if I want to buy Chevrolet at all. Ford Fiesta is starting to look very good.

Cecelia Fuzesi
from Linton, IN
Bought a 2006 ford ranger from a chevy dealership in 2011. It had 50000 miles on it, now has 75000 miles Got the chem pack and undercoating package when bought the vehicle to protect the paint and undercarriage from rust. Truck rusting everywhere, especially underneath. Rear suspension rusted out and needs replaced. The dealership apparently never did the undercoating and now chevy claims it isn't responsible. It was their dealership and should take care of the problem but they just keep giving me the run around.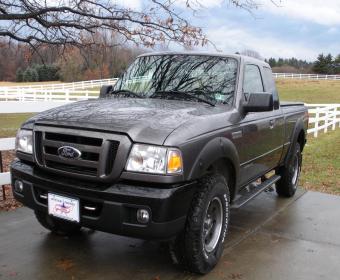 Brent Morrow
from Port Hueneme, CA
I brought my 2012 Corvette to paradise Chevrolet in Ventura, CA because of a knocking noise under the hood. They told me that i needed a new ac unit and that that shaft and the pulley was ready to explode apart and that my extended warranty would cover it. The car sat there at paradise for 3 weeks and they said they could not find ac unit and that they had no idea when or if they could even get one. I called Chevy corporate and got a case number #8-2196851235 and they are no help at all. It's been 2 months now and no ac unit or when GM is gonna find one or make one? I cant believe i spent 40k on a car that i cant get parts for.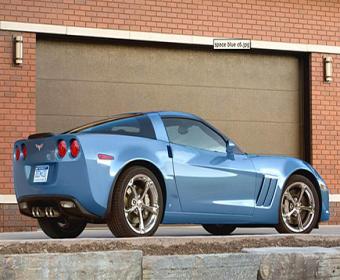 John Northam
from Hanover, NH
On or about July 9th, 2016 my wife and I decided to trade in our Chevrolet Eqinox for a Chevrolet Silverado 1500 Crew Cab. We saw an advertisement from Quirk Chevrolet in Manchester, New Hampshire for the exact Silverado we were looking for after much research. We had purchased our Equinox there, weren't happy afterwords because it took way too long to make a purchase there, even when paying cash for a vehicle. but decided to try them again because of the ad.
We called Quirk Chevrolet in Manchester and spoke with a Kristina. She informed us that the vehicle was there, made an appointment to visit witin the hour, a 45 min ride from our location. When we arrived she handed us over to a saleman with 3 months experience and after 45 minutes of waiting he informed us he could'nt find the truck. He took us through the lot, looking at other trucks, none of which were the same and ones we had no desire in purchasing. After an hour and a half we left totally disgusted with what happened.
Our next experience a few days later was no better. We saw an ad at Banks Chevrolet in Concord, New Hampshire for a similar truck, different color but one we liked. Again we called, was told the truck was there, made the 20 min trip to Concord, met with a Staci who handed us over to a brand new salesman. They have about 3 lots of vehicles and after 30 mins told us we had to drive to another lot as the truck was over there. So we drove to the other lot and guess what, no truck there. He showed us a few others that we were totally not interested in.
After an hour and a half we left with the same disgusting feeling about the dealers. I then emaled this Staci about another truck the next day and she sent information about 43 other trucks, but not the one I inquired about. So I email again about the specific truck in their ad and didn't get a response until 4 days later that that specific truck had been sold. We then tried a smaller dealer, Cantin Chevrolet in Laconia, New Hampshire. Small dealership, small lot, easy right. No! This time no ad as I don't believe any of them now.
We drive the 20 minutes to Laconia, find a silver beauty on the the lot with a 20% sales tag hanging from the mirror. A Sheryl greets us at the truck and informs us that this truck is not 20% off as the sticker should have been removed on the 8th of July. It is now the 15th of July. Really? She then informs us that the truck next to it has 20% off, is better model as it was $2000 more than the other. We decide to get a price on both with a trade in, although we didn't want the other truck. It turned out the more expensive model could be had cheaper than the lesser model and we couldn't get a deal on the one we wanted. Guess they didn't want to sell the one we wanted. It looks to us like dealers only want to sell what they want and not the advertised trucks.
We left with no truck, decided we are not going to get one now and are thouroughly disgusted with Chevrolet dealers. I guess it doesn't matter what size dealership it is, none of them know what they are doing. This probably sounds like trivia to you, but this was an experience that left us with not wanting to buy a new vehicle from Chevrolet. I am a disabled veteran and my wife can't walk right now, so this was a horrible experience for both of us.

Rafael Padilla
from Whittier, CA
When I purchase my 2013 Volt on 02/10/2013 I also purchase Surface Protection Product for my Tire and Wheel. Today I took my vehicle to the same place I purchase previously know as Bunnin Chevrolet located at 6101 S Slauson Ave Culver City Ca 90230. Due to losing air pressure on the same previous tire they had fixed, I'm being told there is no record of my Surface Protection Product. I showed them my contact where it stated I paid for this protection and they still wouldn't honor it nor service my vehicle.
I was told they are now Hooman Chevrolet of Culver City and have no records of Bunnin Chevrolet. I did show them my contract from the purchase and they stated yes I was charged but are unable to honor it due to I don't have the name of the provider. This is not right as a customer I shouldn't be treated this way and they should've made every effort to find it. I took the vehicle in before 9 am and didn't get a call back until after 3:30 pm regarding this. I then asked them to send a shuttle over to pick me up as this should be in the vehicle, I was then told our shuttles stop running. I had to get someone to take down there.

ron johnson
from Indio, CA
I have 2011 Chevy traverse 20,000 miles with door actuator failure. The car is at your dealer in La Quinta California. The car had been in twice to the same dealership twice in past 4 month for the same thing. They sprayed silicone on part saying sand gets caught in the part causing problem. Now its out of warranty and they want $300 plus to fix it. I asked them to call you for good will seeing the time frame and low miles. You said NO? how can you say that ? this does not show very good customer service, please take second look at this.

Leroy and Donna Barber
from Metairie, LA
I brought my car in for serves for a missed fire code. First, I brought it to crown buick that cost me 500 paid to have the fuel line clean. A day later the same code came up. Then I brought it to Banner Chevrolet that claim it was my front end needed to be seal. Next day missed fired again. Last week I brought it back spoke to Rodney tried to tell him what was going on with my car would not lesson to me. Told me they had equipment that cost thousand of dollars that detect what is wrong.
Ok, I went with that. They came up with it was my transmission. Alright, I am not a mechanic but a transmission do not make your car miss fire. Will Friday here we go again back to Banner car still miss firing. Friday evening Rodney calls and tell me he found the problem it's 155. That should fix the problem but my cadillac converter is going out because the missed fire put a strain on it. It will cost me 1600 dollars. In the mean time the manager calls and tell me its 4 coils and 4 spark plugs. The manager did not know that I had a tickets siding in the cashier window for 155 for something else the claim was the problem. This is what I am talking about I feel I have had the run around with this and I have spent 3000 dollars for what?
Then they tried to explain to me that just because one sensor goes off that does not mean that's what is causing the problem , At this point I fell they really think everybody is stupid. You have equipment worth millions of dollars and your equipment could not detect the problem the first time. If it would have I would not have to get off of so much money. I thought by me dealing with the dealership it would be better knowing that my car is being served right. But, I am having a problem with that as of know.
I feel that dealerships get over and employees want to be fast talkers they do want to here what the problem is although you drive your car every day. And every time the car missed fired I had it put on the machine that only cost 20 dollars from Auto Zone that read the problem better than your million dollar equipment. Can you explain? I was a loyal customer but as of know, I will not have anything good to say about Chevy dealerships.

My mother-in-law and father-in-law were in to get an oil change and a diagnostic check on their vehicle. They were not aware of a $95 charge for the diagnostic check. They ended up paying over $140, which they were not expecting to pay nor can they afford that. I called the dealership and got a very very rude service person (think it was manager). He did not listen to me and was very sarcastic and says everyone does this and basically that's too bad and they should have known.
I have never been charged to get a diagnostic check and he basically told me I was a liar and asked me where I have taken my car and that he knew that owner very well. I said go ahead and call them. I will never recommend anyone to go there. I will also never purchase a car at Lake Chevrolet and I will tell everyone I know not to. They treat their customers very rude especially the elderly. I am very disappointed in how this was handled and how rude this person was. I just believe he could have been nicer and at least explained to my mother and father-in-law that there was a charge. They would not have had it done. They are not able to afford that kind of money right now.

Helen Willliams
from Homewood, IL
My name is Helen William and I have a complaint against Homewood Chevrolet in Homewood IL. I purchased a Honda Accord 2012 on December 30,2015. The very next week I brought the car back in because my check engine light was on, breaks scrubbing and loud roaring in the back of my car. I immediately took the car back to my salesman, and I was told I would be charged $125 dollars to look at the car. I contacted my finance company and the finance company place pressure on Homewood Chevrolet to fix my car.
Joe and Mike informed me the car would be fix whatever the problem was,,it would be fix. However, Joe and Mike, who is the supervision told me that the finance company will call and tell them and tell them the car was completely repaired so the deal could be finalized. Joe assured me that everything would be fix, but it was not. When I got the paper work back along with my car, the paper work said inspect nothing was fix. In conclusion, my car was never repaired and I feel like they took advantages of me and now my car has the same problem only worse.

Fred Thompson
from Cedar Hill, TX
I purchased a new 2016 Colorado Z71, I have already had the hood latch replace due to a recall and the leak checked under the floor (it was OK they said) but, at speeds up to 85 mph the hood shacks and rolls really bad, Where they checked for a leak the carpet is ripped and the door seal is wrinkled. I haven't complained yet and I am sure Vandergriff Chevy dealer in Arlington Tx will repair the new trucks carpet and door seal but the main reason I am writing is the shake in the hood. We feel at any second the hood is going to come unlatched and bend over the cab. Is there any furture plans to correct this?

Robert Price
from Boston, MA
I purchased two Chevrolet vehicles from Page Chevrolet in Annandale, VA on the same day...one year ago. The 2011 Chevy Cruz was supposed to be a certified vehicle at the time of purchase. I have had the vehicle at the service center at Page Chevrolet more than 10 times within last year with various problems. I have the vehicle in the service center now for issues that cannot be resolved by the technicians and it has been a inconvenience. The service is unsatisfactory and I will not purchase another vehicle from that location. They have no sympathy for a customer that purchased to vehicles from them at the same time. My questions to you is what Chevrolet will do for my inconvenience, bad service and selling a vehicle as certified which clearly is not--to retain me as customer. Currently, I have no plans on purchasing another vehicle from Chevrolet.

John Blackburn
from Charleston, WV
I purchased a new 2016 Malibu a few days ago. I carefully read the sticker on the window and test drove the car, The wife and i liked it so we bought it... I got it home in my garage and was just checking things out under the hood etc and discovered i had purchased a car with no spare tire. Maybe if you live in a big city and have no clue what a screw driver is this would be ok for you.. but i like to service my own vehicles and if i had known at purchase time this car had no spare tire i would have refused to purchase it. The service manager at Thornhill Chevy in Champmanville, Wv "Attempted" to talk to me like i was some dumb blonde. I'll go over tomorrow on my day off and look that weirdo in the eye and i promise you... he'll change his tune with me.
I have bought many cars and trucks from this dealer in the past twenty years...and expected them to say... well John just bring it over and we'll change that stupid compressor out and put a spare tire in the trunk.... oh no... that's not the case. I despise this and feel GM literally pulled a fast one on me. It didn't even come a lug wrench in the trunk to check the lug bolts from time to time to see if they're still tight. I live in rural mountains and road side assistance gets to you in "hours" not minutes. I believe GM has done this to simply cut cost but the price tag sure as hell doesn't reflect it. No mention at all on the sticker in the window and only one tiny little tag inside the drives side door that says no spare tire.
Have feedback for Chevrolet?
Thanks for your feedback!
Sorry. Please try again later!