Capital One
Capital One Complaints Continued... (Page 2)
99+ reviews added so far. Upset? Call Capital One corporate: 1-877-383-4802

Got a call from a capital one employee that I was behind a payment but i let them know it was taken out of the bank.
I could tell we were goung no where so I asked to talk to her manager they put me on hold after about 2 mins I got disconnected then my phone rang it was a number i did not know he told he was Daniel Moore and they are right I was wrong and i was a piece of shit and i needed to get a good fucking job. He was one of the team leaders or managers for capital one auto division.
The number i received my call from was 918-506-5068 the reason I believe he called me from that number wasn't recorded. I believe Mr. Moore needs to be let go for his action especially being a manager. Thanks

sandy mullen-reagan
from Spokane, WA
have a balance of $140.00 at dressbarn, i was charged $ 40.00 in fees, paid 50$ toward my bill and payment lowered my balance by $10.00. I was 2 days late . I will never shop at dressbarn again. greedy bastards

ruben delgado
from Jackson, MS
don't use a capital one credit card they do not have your interest at heart still trying to get you guys to refund my money a merchant charged me for services that they did not complete I contacted you guys and you judged against me because he provided an invoice I provided a receipt from a new service provider numerous emails of me trying to get my money back an email from an employee that I would always contact stating that work didn't get done a proof that I canceled home warrenty because of this I filed another claim and still have not head anything I would like my money refunded

I have been a customer since 2000 with an excellent credit score and have never missed a payment. My annual income is $300,000. I have recently paid for an expensive trip which brought my maximum credit to almost its maximum. In order to avoid denial of charges (until my payment, already on its way reaches you) I contacted your customer service and asked for one week extension during which no charges would be denied. I was told this was not possible but was advised to increase my credit limit. That I did, but was promptly denied. I called your customer service for assistance but all your very polite agent could do is to read the same script which really did not provide any information or explanation for the denial. I am truly disappointed that you treat your long term customers with an excellent history with such wanton disegard.
I have several offers from other cards to join at a higher intial credit and of course would prefer to keep the current card.
Thank you for your consideration and hope to hear from you.
D. Uri Hangorsky

RHONDA at capital one, a supervisor, should NOT be in this position because she does NOT know how to DEAL with people she gets DEFENSIVE RUDE and DOWNRIGHT CRANKY. As a loyal, long-time customer CAPITAL ONE SHOULD NOT HAVE A SUPERVISOR REPRESENTATIVE OF THE COMPANY treating me or any other person the way she did. SHE should NOT be in a supervisor position!
RUDE RUDE PERSON!

Finish Line Auto LLC /Ronald Ganser
from Luling, LA
The branch I deal with in Luling LA, for the past four years and which I have a business account with.The drive through teller manager with the last name Michele not sure of spelling is a very rude person. On numerous occasions I have had problems with depositing checks and cashing checks. It seems their is always a problem .When asked to speak to her manager she closed her voice off and laughed. I think this is very unprofessional, and I do believe she does know what she is doing.I have asked other people that I know of, that have an account with capital one in my area if they have experienced problems with her and their are a few,they say they don't have time to deal with her. I have been tempted many of times to remove my money which I may still do because it seems like she never gets disciplined for her rudeness and the way she treats your customers. I am expressing this frankly because I am tired of her treatment. I put my money in your institution in which you use, to be treated this way. Their or to many other banks that I am sure would like to have my account as a business owner. So may I suggest you take some action and let me know in the near future on what you have decided to do and let me know. Sincerely Ronald Ganser

Ronald C Mitchell
from Laguna Hills, CA
On Wednesday 2/27. I called capital one to see if I can get a loan of $200.00 dollars. For I was at the hospital and I didn't know I had to pay, when I called capital one the day before I had $134.00 dollars on the card. I have been a long time member of capital one and I thought you would have helped me out. And you didn't. I will be out of work for a month and was wondering if you can let me skip this month payment for I don't know how long it will be before my disability kicks in. I am claiming hardship and I hope you can help me out! Thank You

As a 20yr plus customer of having a capital one card. I am really disappointed with this institution. The other day on Wednesday 2-27. I was at the hospital for a procedure that I didn't know that my insurance wasn't covering it all, I went to use my card and it was declined, when I check the day before I had $134.00 dollars on it, but on that day. I guess you took out $100.00 for interest or something, so I called and tried to get a lone for just $200.00 dollars until I get paid. I was denied. I was so frustrated at this. I know that it is not your fault, but I have never asked for a cash advance before, and for me to be turned down like that. I am ready to give up on capital one. It wasn't like I was asking for $2,0000 dollars only $2,000. dollars. I try to pay my bill on time and send in a little more if I can. I feel like you let me down, if I don't pay my bill on time or have paid late a lot of times, you would have shut my account down but I haven't all I wanted was a little help from you and you refused to help me. I really want to get rid of your card, for your high interest rate is killing me. So I am wondering if you can help me out with that. I am going to be out of work for a month due to my surgery I had on Wednesday. I am wondering if you could not be penalize me if I am late, for I don't know when my disability will kick in. It's only for the month of March. I am going through some hardship now. I just had a bad car accident and stuff, as I know that has nothing to do with you, what I am asking is there anyway you can lower my interest rates so I can get your card paid off, or if you can give me a deal to pay out your card for good. I am done with credit cards, and I want to get my credit cleaned up, but with your high card, it is killing me. So if there is any way that you can work with me. I would really appreciate that. I need help, so I hope you will work with me, since you didn't the other day. Sincerely Mr. Mitchell

SAUNDRA b PARKS
from New York, NY
I am reporting Daniel Dy665 who I spoke to a roughly 10:55pm tonight February 26th. He was rude,insulting and unprofessional and accused me of receiving money from the cash machine which I did not receive. Since when do bank employees tell customers they are liars. Here is what happened.
I attempted to withdrawn a total of $1,000.00 from the Capital One Cash Machine.cash.
I was given only 500.00. Machine stated $500.00 was the limit. Of course I did not know this. .I do not withdraw large sums of money from the cash machine.
I then went to Chase down the street from Capital to attempt to withdraw $400.00 with my Capital One Debit card. Again, I could not withdraw the money.
I notice on my bank statement the 400.00 has not been redeposited into my account and has not been returned to my account since I did not receive the 400.00 funds due to Capital One's bank limit for withdrawals.
Daniel, the Capital One worker claims maybe I received the money. He said it takes 10 days to investigate. He said maybe I took the money?? That is terrible!!
He should be fired!! He stated he made a claim to return my money. Claim number 190226CLO3672. Frankly, I want to confirm this. He only became cooperative when I explained that I will email and write the CEO and the board of directors, which I will do NEXT!! HE IS A LIABILITY TO YOUR BUSINESS. I ALSO WANT THE 400.00 credited immediately to my account. What right do you have to hold my money??
I will say this Capital One dispute department needs training!!!
I am happy to leave the bank once I receive my 400.00. Your customer service staff is deplorable and vulgar
When can I expect my money?

cindy stride bersche
from Falls Church, VA
last week i enter the wrong debt no to renew my va lottery. since then its been a night mare with capital one they have a hold on my debt unable to access my money, then i was inform thursday by one of the supervisor my acct was fffwd to frAUD DEPT MIGHT KNOW SOMETHING 10 -14 DAYS .. THIS IS UNACCEPTABLE. I NEED MY MONEY NOW UNFORTUNLEY I HOME CONFINE HAVE TO USE WALKER UNTIL JUNE. THIS MEANS NO DRIVING. NOW I HAVEAN ACH DEPT COMING THIS WED. ALONG WITH DR APPTMENTS. WELL BEINGTHAT YOUR CUSTOMER IS NOT ABLE TO REMOVE THE FLAG THEY MAILED A NEW DEPT CRD THIS DID NOT SOLVE THE PROBLEM. NOW IM HOME WITHOUT ANY WAY TO GETACCESS TO MY MONEY. I NEED ACCESS TO MY ACCT NOW. THERE WAS NOT FRAUD. CYNTHIA LEE STRIDE BERSCHE 703 79O 0715 C 703 300 0011, I NEED HELP NOW.

Karen Chambers
from Mabank, TX
I've alwasys supported Cap 1. Often suggested to others. Today the website would not let me make a payment using tomorrows date and did not even have an option to ask about the date issue. Never had an issue so I didn't know it was a problem. Grow up Capital One, it's the new age.

John Stellato
from Sarasota, FL
I have been trying to get access to my acounts for over a month on the internet. The problem was my birthday was wrong and I had to correct it. I have sent in notorized form to Capital One investing who has yet to change it its been over a month my other accounts have my correct birthday now but they keep blaming Investing dept I have emailed thei
r form back twice and physically mailed the notorized form to them . I talked to a manager Brian who didn" really help
Ther people in the service dept are no help just ask same questions hang up on me loose my call etc, At this point I am ready to withdraw all my accts and find some place that can be of better service to me so I can get back on internet

MIKE HOLLAND
from Scottsdale, AZ
I recently applied for a credit increase with my Venture card I have had for 2 ½ years with an 805 credit score via their own Credit Wise site. I was denied with two reasons listed. The first was 'your average monthly payment has been too low' which their solution stated as 'generally if you make more than your minimum monthly payment on time for three months you can reapply for a credit increase'. During the entire time I have had this account, I have consistently paid 2-3 times the minimum payment every month which makes their first reason entirely FALSE. The second reason given was 'recent usage of this account for monthly spend has been too low' so I am being penalized for wishing to pay down the balance on my account. I then called Capital One to speak with an agent who was incredibly unhelpful. Her only response was 'credit is very complicated and we cannot discuss this with you' and abruptly ended the call. This means there is no way we can even attempt to discuss the erroneous information given to me nor to correct it. Capital One's arrogance in this matter is reprehensible with their attitude of 'whatever we say is the truth and we don't care of any circumstances that may need clarification'.

rebecca jenkins
from Marietta, GA
I made a mistake and did an online bank transfer to my checking account. The transfer posted to my credit card on 1-15-18. The funds are not in my checking account. I called Capital One and was told a check was mailed to my bank at the address I provided. The so call check was mailed on 1-16-18. I was advised to call my bank. I called Wells Fargo and they were not sure what would happen because the check is payable to Wells Fargo with my checking account number. The Capital One rep that I spoke to said a stopped payment can be placed on the check that was mailed. I advise my bank that I would have the stopped payment place. When I called back to Capital One I got Gail THN973. She said a check was not mailed. She said by looking at my account a check was not issued. She said the funds were sent electronically and could take up to 15 days for my bank to receive. I believe she thank I wrote a check and sent it to Wells Fargo. That is not the case. I made an online transfer. I said I did not think she understood my issue. She said she did. I requested to speak to another person and to escalate my dispute. She refused. She said that is not how the system works. She said I could call back and get another supervisor. I did and got her again. I request the president information. She refused and said the president does not take calls. She gave me the address for salt lake. She talked over me. She talked down to me. I need help to find out how Wells Fargo is getting the funds so I can have it deposited to my checking or sent back and credit to my capital one account.

Connie Jackson
from Chicago, IL
Mailed a payment check #8599 on 1/2 for $220.00 for #9421. it has not cleared my bank - the other one I mailed on 1/10 has already been cleared on my checking on 1/15 - my #8599 was due on the 12th of January - I BETTER NOT BE CHARGED A LATE FEE. What is going on? I work during the day and do not get home until 4:45-5:00. Please let me know what is going on!!!!!!!!!

pat sterling
from Utica, NY
I have been a consumer of Capital one for over 30 years. I am one very dissatisfied customer right now. My card was hacked in November of 2018 for over $1500. I reported the incident and today is January 11 and I get a call that the fraud department needs to talk to me "as soon as possible" about my case. I return the call only to get 1. Someone who knows nothing about it and 2. An answering machine that says she will return my call when she gets a chance...seriously, a message like that on a Friday noon, to a senior citizen who has been hacked and then not be available???
You can be sure I will do business elsewhere and tell my friends about this instance.
I would appreciate a call.
Pat Sterling
3157331216

Darrell Lemen
from Arbutus, MD
Very disappointed with Samuel Jackson recent comments about the US president. I will be avoiding any of your services. I would sure hope his views do not represent capital one.

Darrell Lemen
from Martinsburg, WV
Very disappointed with Samuel Jackson recent comments about the US president. I will be avoiding any of your services. I would sure hope his views do not represent capital one.

Jennifer McDaniel
from Newark, NJ
My first credit card was from Capital One, I still have it. Since then I have another Capital One card as well. I have always loved my Capital One credit cards, no complaints what so ever. Capital One Bank is another story. Every month, usually on the 12th, I deposit $300 in each one of our four kids' accounts. All of our kids live out of our town and it is challenging finding banks we have in town that they have where they live. All together I deal with six banks in town (one bank is for my mother in law). One of our daughter's bank is Capital One. I consider the Capital One Bank in Lufkin, Texas, the worst of the worst when it comes to banks. I have never had to wait so long as I do when making a deposit at this bank. I can count on a 15-20 minute wait in the drive through or in the lobby. It is so frustrating to see two people welcoming guests as there is only one teller working the inside and the drive through. I have been to this bank for two years at least and every time it is the same thing. There is ALWAYS a line in the drive through and inside and still they only have one teller. I have complained numerous times about this and I am never given a good answer. Let me also add that I have never had a bank request my driver's license and social security number just to make a cash deposit, but this bank does just that. I know not all Capital One Banks have this policy because I have talked to my daughter about this. She lives in Conroe, Texas and has never had a problem. Today I went to the Capital One Bank in Lufkin and again only one teller. I could see six people around that worked there and still only one teller taking care of business. It is not nice for the welcome wagon to offer coffee or water for your wait in line. Banking shouldn't be a wait for deposits, it should be convenient and fast. I should feel comfortable making a deposit and not worried that the next person in line in writing down my social because the teller will only take it verbally. Over the past two years when I am out and I hear someone talking about looking for another bank I always let people know that the Capital One Bank in our town is a joke, to never bank there, they do not respect their customers, there is always a long wait and I would never do business there. Something needs to change. I suggest hiring more tellers and letting people write down their social security numbers for security reasons, or not ask for them at all. I would give this bank zero stars if it were possible.

Mandana Sedigh
from San Francisco (Financial District), CA
I had unauthorized activity on my credit card. On 12/07/2018 I was on the phone with capital one customer representatives for over an hour and thirty minutes, after explaining the whole situation to the first banker I got transferred to 6 other representative in order to take care of the issue that I am having with my Capital one credit card.
I am very dissatisfied with the service that I received today and since I did not receive an answer from them I still don't know what is going to happen to m y unauthorized activities on my account as a customer that is banking with Capital one for 6 years now I do expect a better service than this.
Please take this complaint into consideration so I can get in contact with a manager or someone who knows about this specific issue. I am really disappointed with the service that I was provided with and I want to escalate this issue with your customer service department to the higher levels.
Please contact me via email or phone and update me on the result.

Stanley Silver
from Los Angeles (Van Nuys), CA
I received a email notice about my payment which was several months late, it was my first email stating that. after a long conversation I paid for the purchased made 1022.00 leaving a 190 + in late fee's and service charges as well as a 59 dollar renewal. I searched my junk mail and found no emails . I have never been late on any of my accounts no mater how large that is why I paid it immediately. I questioned all the fee's and complained but all they would do is remove one late charge. I said I would pay everything except the 59 dollars because I cancelled my account they would not.
I am 78 years old and pay everything I owe but I felt these were unfair since I never received a email until the 5th of December. I have excellent credit but I refuse to pay something like a renewal which I will never use. My new account ends in 6365 . I would like to leave on a good note please remove the 59 bucks and invoice me for the rest and I will pay it . Not much to ask for.
Stanley Silver

Paul Moore (8511)
from Fort Lauderdale, FL
I received a Savor card (ending in 9982) code 354 and tried to activate it. Everytime I went to website, I was directed to my two(2) existing Capital One accounts, and there was no way to access the new card to activate it. I tried three(3) times to telephone a representative and was told that I would have to go to a store, photocopy my ID, and fax it to your office for "documentation". This is the most ridiculous procedure I have yet to encounter. Apparently, you believe that we have nothing better to do than to run around to stores and spend the day trying to activate a card you sent to me. I was thinking of opening a savings account with you but I can see that you do not provide any degree of customer service.

mike wiggins
from Atlanta, GA
your customer service sucks!!!!!!! they said my password was clear and they lied......ive paid my acct.everytime befor its do and I catch noting but shit from your supervisor on 9_30 18 I have had the same pin # for 30 yrs then when I tell him ive recorded recorded r conversation he hangs up..... sincerely,mike

Julie Vickroy
from Anoka, MN
I had the not so great pleasure of speaking to Joseph 11-26-18. I had called to let Joseph know that I had made my November 11, payment in full on the 23rd of October, however a couple of weeks later I received my payment back along with a letter telling me the check was too damaged to be processed. The only damage was a small tear on the bottom right corner, everything on the check is legible. So I immediately sent a new check for the full balance. 11-24-18 I received a new bill in the mail to include not only the total balance but the finance charge of $3.28 and late fee of $27.00. I explained the whole situation to Joseph, for him to tell me well I am sorry ma'am we do not recommend you mail a payment. REALLY?? not an I am so sorry, I can remove the fees for you? I was not late, far from late, you had my payment YOU MAILED IT BACK!!! You people don't notate an account saying you indeed did receive the payment, and make sure the customer does not get charged? I have worked in customer service for 31 years, if a customer calls me and I see they are an excellent customer and they explain the situation all and any late fees are removed immediately. Not to mention you had my payment and YOU chose not to cash it. I had to explain 3 times to Joseph before he agreed to waive the $27.00, then he told me but ma'am you still owe $3.28 for finance charges, again you had my payment in full and mailed it back to me. Joseph was very passionate about the $3.28 and refused to waive it for me. I told him to close my card then, he in turn told me, well I am just going to tell you if you close your card you will NEVER be able to reopen it, I told him fine, after the service I received from him I wouldn't reopen it. He then proceeded to tell me on a closed account I am expected to make my monthly payments on time, I DO ALWAYS!!!! look at my credit history with you, well before the due date. I told him what monthly payment you just told me you received my payment on November 16th, he said ma'am you still owe $3.28. I had told him 3 times I was sending the stupid $3.28 on 11-26-18 so I would have a $0.00 balance, he continued to argue with me over $3.28. I get that is how you make your money on finance charges, and that is why you probably really don't care to have me as a customer because you make no money off of me. That is ok, you don't have to worry, I wouldn't be your customer, if you paid me to be. With that being said retrain Joseph, he has no clue how to be customer friendly, I get he probably works with delinquent customers as do I, but learn who is telling the truth and who isn't, and yes it is learned, look at an account and determine from there. Very unsatisfied customer!!!!! your name will be all over Facebook, twitter and wherever else I can put it, and IT WON'T BE GOOD!!!! over $3.28

Lashay Daniels
from Marion, SC
They charge a monthly interest rate regardless if you make a payment on time or before the due date. No matter if you pay more than the minimum amount an interest rate is still charge. To me is crazy, wish I knew about it ahead of time because I wouldn't got the card. The only way no interest is charge is your balance is zero.

Glenna Dianne Wolfe
from Marietta, GA
To The Capital One Customer Care Team
Reference #:8566-0100-0190-2368
I received a letter from you dated 11/8/18 stating you closed my Dressbarn Credit Card because YOU made an error when you approved the application.
I have never been late on a payment on my Dressbarn account the years I had this account (before you took over and after you took over).
I have been a Capital One Customer for 15 years. I have even bought a car through you and paid it off. I have numerous Capital One Credit cards that I have charged on and paid off over the years.
You're not the only credit card in town, but what is so very, very disappointing to me, is that you have NO appreciation or loyalty for your long-standing customers who have been with you and adhered to the contractual agreements you set.
Sincerely,
Glenna Wolfe

Capital One will not permit me to sign into their app for my accounts because it no
longer supports Windows IX---but my I-Pad will not allow me to upgrade to Windows X...
I do not have texting capabilities on my cell phone---I am spending the weekend in
northwest MA (@ 175 miles from home)---my cell phone plan has no service in the area
---and the generic Capital One on the internet gives options which I cannot use...
So, I guess on Monday AM I visit my Capital One branch for a solution---I anticipate
changing banks in the near future because Capital One has locked me out of my
accounts---&, I do not plan on going to the bank every morning to have them sign into
these accounts to placate my concerns...
You have created a major pain in the butt---change all my automatic payments---
change all the automatic deposits---this will take months....

Vivian Farris
from City of Saint Peters, MO
Need to have verification of accounts sent to Heritage Place and VOD has not responded to their requests for information.

Peter S. Marcyan
from Sebastian, FL
I recently received my Savor One card and was told to contact customer service after using it for a month or so to determine if I should have applied for a Savor Card, not a Savor One Card. Upon review from a Capital One rep., he clearly suggested that I should have applied for a Savor Card. I stated "let's change to a Savor Card," and he immediately transferred me to a new card employee. I stated that I wish to cancel my Savor One card and apply for a Savor Card. I stated that you already have my profile from the Savor One card application as well as an extensive spending and paying history with my Quicksilver Card. No help with either suggestion. I had to start all over with another application which took a lot of useless time as he immediately stated that I was denied due a poorly thought out 6 month waiting rule. I reminded the agent that I was canceling one card for another and he then had to go to his supervisor for an explanation but still could not tell me why I was denied. My credit score is near perfect and my assets are 7 figures. I desire to use a Savor Card now, and cancel my Savor One card, Waiting 6 months due to a poor design/management decision concerning credit card applications when one is canceled for another is definitely not in the best interest of Capital One or the credit card applicant. I am getting rid of one for another and this rule should not apply to exchange situations. Had I received the correct advice during my initial purchase of the Savor One card, this would not have taken place. A simple review of my spending habits using the Quicksilver card should have led the agent to guide me to purchase the Savor Card; not the Savor One Card. Please help. PSMarcyan

Robert Sharrer
from Oviedo, FL
On 16 and 17 OCT, my wife (Sharon Sharrer) received 5 letters from you. Each letter was in regards to "disputed billings" on a Capital One card (account number xxxxxxxxxxxx2419 according to the letters). Five case numbers:
10003698026221 - $710.44 on 9/12/18 - BJ's Wholesale #0111
10003697951947 - $846.45 on 9/13/18 - BJs Wholesale #0174
10003698737241 - $821.96 on 9/13/18 - BJs Wholesale #0174
10003698472665 - $846.45 on 9/13/18 - BJs Wholesale #0174 (note same store and amount as 1947)
10003698402327 - $600.009 on 9/13/18 - Walgreens #3835
We don't have a Capital One account. Called customer service, finally spoke to supervisor (Charles, wouldn't provide last name) at 1615 on 10/17. He wouldn't do anything without me providing a social security number, even though we said it's not our accout, provided address, DOB. I also sent a copy of one letter to the fraud dept, but have not gotten a response. As stated we don't have an account. I don't want info on the account, I was just letting you know that there's a possible fraud and that you should investigate. Charles repeatedly stated that you wouldn't do anything without my wife's SSN. I've forwarded to Experian and the BBB.

kimberly Palmerton
from Louisville, KY
I called and reported fraud on one of my capital one cards, and because they say my actual card was used this is a domestic issue, even after I explained to Lisa your fraud rep that no one has access to my card but me and my 8 year old daughter. I expressed I have no idea where my card is. After speaking with Lisa I mentioned that the initial rep put things on the list that I did not report as fraud so therefore they closed my case and Lisa stated that I could call and reopen the case once I had all the charges and dates. I then called back into your fraud department spoke with a supervisor by the name of Tabitha and she stated that they will not reopen my case and these charges are considered valid. I have been a loyal customer for a very long time have multiple cards with you and will not pay for charges that are not mine. When I asked them to look at the signature on the pin pad Lisa told me they do not make you sign, and then Tabitha stated it was just a scribble but that does not mean it was not my charge. So basically I had two reps from Capital One call me a liar. I then asked them to review my charges and they will see that I have never made large purchased like this within a matter of days, I think there was about $1,000 in one day. I then had Tabitha ask me if I had fraud charges why did I not report it sooner, I explained as soon as I seen the charges I called and reported it, she then replied well you made payments on your account as to which my reply was yes I did because I owe money for things I did charge. I am very upset with the way this was handle and would like to have this resolved as soon as possible, I will absolutely pay for my charges but will not pay for someone else's shopping spree. I would love a call back from your corporate office as soon as possible to try to resolve this matter and avoid me hiring an attorney and taking this further than it needs to go. The last four of the credit card I am referring to is 6372, I welcome a call back at 330-904-2598. The charges that are in question are from July 9th starting with Bath and Body works through the July 13th ending with Walgreens. Now as I stated the July 10th purchase from Chewy.com is mine and that was done online and they have my card on file. And your reps are stating because I made a charge during that time I am responsible for these other charges. I would appreciate a call from someone in your corporate office or an email response as to who I can send legal papers to if needed to have this matter taken care of.
Sincerely,
Kimberly Palmerton
330-904-2598

Kenny Springs
from High Point, NC
Straight to the point: My payment is missing.
I mailed my payment off on October 4th. It isn't due until October 16th, but I wanted to get it out earlier so it would be on time.
On Saturday, October 6th, I checked my balance but the payment had not posted. I called customer service and spoke with customer service
rep who assured me that they had my payment. In fact, he said, it was on his desk as we were speaking.
I checked again on Monday, the 8th, but the payment still had not posted. Again, I called customer service but was told to contact Western Union
to see if the money order had been cashed. That was offensive because it seemed as if she was implying some misappropriation on my part.
I mean, I'm trying to rebuild my credit and she's implying that, maybe, I didn't send it in but was trying to pull one over.
My wife and I mailed our payments out the same day. I went paperless and do not have an account that I can set up for auto drafts, so we mailed our payments in her Capital One envelope. We were told that her payment posted on the 6th but my payment was nowhere to be found.
She then gave me the address to contact their Payment Investigation Department and told me to send a copy of the money order. I don't think it'll do much good. But I'm now out $140. AND my credit will take a hit. However, she assured me that a thorough investigation will be conducted. In the mean time, my payment will be late, if it's even found at all.
Afterwards, I was told that a machine opens the envelopes, removes the checks or the money orders, places the payments into another machine, then posts the payments (no lie, people, that's actually what I was told). But then the rep says that my payment was likely shredded by the machine.
So I spoke with a supervisor, who assured me that "a thorough investigation into the matter would be conducted." In the mean time, she would place a "provisional credit" to my account. However, if the Payment Investigation Department decides to do nothing, or determines that it is MY fault (one of which is likely to happen) then the credit comes off and I'm out $140.
My wife can keep her card, but after I pay off my balance, Capital One won't be in my wallet. And neither will the $140 I lost.

Louise Judd
from Yonkers, NY
Because of an agent error I was issued a credit on my account because I was charged a late payment. Because of this error your company placed a late payment on my credit. Here is two of the agents I spoke to. AGENT NUMBER AYU473 AND AGENT NUMBER AVP561 THIS HAS AFFECTED MY CREDIT PLEASE REMOVE THIS FROM MY CREDIT ASPS

Edward E Springborn
from Olive Branch, MS
I applied for a SAVOR cc via internet this morning (10/4/2018). I was denied. I talked to 6 (SIX) people in your organization and never received a reason why. For your info, I have had a cc with you for years. I have a very HIGH net worth (in the 7 figures), own EVERYTHING I HAVE including my house (no mortgage), and NEVER have been denied anything in my entire life. If I can't get a CC who the heck can with your company. I would like to see that. Because of COMPLETE failure for your employees to satisfy my questions, I TERMINATED you with my existing CC. My other family members are doing so, also. I will go to the social media to further my COMPLETE ANGER with your company and, hopefully, others will take action. TODAY WAS COMPLETELY AVOIDABLE yet your feckless company allowed it to happen. You have alienated me for life with you guys. The relationship between me and your company was COMPLETELY DESTROYED!!!!!!!!!!!!!!!!!!!!!! I will NEVER patronize your company again. In short, I have OPTIONS. I can TERMINATE whomever I want which I did with you. I can PATRONIZE your competitors. Thank heaven for competition. I love this country and DONALD J TRUMP!!!! Signed a PROUD VETERAN, Edward Springborn

Karen Spickard
from Bryant, AR
I have had one of the worst experiences with Capitol One. I have a credit card account and in August I was 2 days late on my payment. I called when I saw the interest and late fee on my account. The rep agreed to remove the interest looking at my payment history but said she could not remove the late fee from my account. On August 25th I find another interest fee to my account. I called in to complain and after a long conversation the rep reluctantly agreed to take the charge off of my account. I asked to speak to his supervisor as I wanted to discuss this charge to help me understand why I kept getting this charge even though my account had been paid in full. I also pointed out that I had scheduled a 2000.00 payment on 8/31/00 which would be an early payment as my next payment was not due until September. She told me she could not remove the charge after I had been told by her employee that the charge could be removed. I told her I had just opened up a money market account with over 10,000.00 being deposited but that had no effect on my credit card account. I told her I was taking all of my money out of Capital one and discontinuing my credit card account. The only thing she did agree to is changing the grace period on the interest being charged on my account. Her name is Erica and her employee ID is GDF449. Very Very disappointed in Capital One and my experience.

francis ennels
from Owings Mills, MD
I have been trying to resolve a cancelled auto loan dispute for 1.5 months. I notified Capital One on 7.13.18 to inform the office that I would not being taking possession of the vehicle due to the malfunction of the defective vehicle. The deal between the dealership and I was cancelled. However, Capital One stated that they were unable to attain the funds. I contacted the dealership and obtained the funds in the amount of $50,871.41 for Capital One (still questionable service from CO). I now have an short payoff, because a customer service rep. stated that the dealership owes the bank a processing fee in the amount of $284.81. I am now trying to get this amount removed from my cancelled auto loan. This has been a terrible experience with Capital One. Your mission statement: Dare to dream, disrupt and deliver a better way has proven to be misleading. Please remove this $284.91 nightmare from my account. Thank you in advance
.
Francis Ennels
Troyster13@comcast.net
Account # 6204145043898

John Binggely
from Tucson, AZ
I had a Capital One credit card which had a balance of approximately $300.00 which I thought was on my Discover card since I never received a statement on line. I recently checked my credit report ( which I worked hard to bring it to the point where it was ) and find out that Capital One reported the delinquent acct to the credit bureau, which in turn lowered my credit score over 100 points,this really upsets me so I have paid it off and and am notifying you that I want my account CLOSED, I have cut up my card. John Binggely, Tucson, AZ.

Vienellie Taylor
from St Louis, MO
Each week for two months I have received a promotion offer from Capital One congratulating me for a pre-approved credit card to
help build up my credit, I have submitted five application online each time I was denied I have call to stop receiving but I am still receiving them
it is unfair for Capital One to give false hope to people by stating (( You are taking the right steps to move your credit in a positive direction That's why there's the Capital One Platinum Mastercard With responsible use. it's designed to help you build credit )).. and then you denied it, This is wrong and misleading
to people like me who's trying to build up there credit and have a new start. and it dont look good with Hard Inquiries on someone credit, It's misleading to the consumers who receiving a Capital One promotion letter each week, Capital One need to be reported and brought upon investigation for there action

Royce Eagle
from Fairbanks, AK
First my history and with capital one- I have been a member since Feb 20 2015. I have never been late on a payment, almost always pay my full balance each month and use my quicksilver card for literally every transaction that I can because it makes tracking my finances very easy. While I haven't actually counted how much I have charged to my card I doubt I am exaggerating when I say its easily over 100-200,000 dollars over two and half years. Needless to say I have excellent credit and a very well paying job.
I have never had a reason to complain about the service I have received until just recently. I am having a huge problem with a disputed charge and despite repeated efforts to get the issue resolved, or at least get some answers I keep getting stonewalled and even out right lied too.
Previously I have had to dispute two charges before this one. Both of which where very clear fraud cases that didn't even require an investigation. One was my card number was stolen and used to purchase booze and cigarettes half a country away and the other was a recurring charge from a service I canceled. Your customer service dept. handled the issue quickly and efficiently and I have literally been singing your praises about how easy it all was to everyone I know. That's what has really upset me about this most recent issue.
I purchased several very expensive diamond rings online a few weeks ago, once the rings arrived I took the description and appraisals provided by the merchant to an appraiser and discovered that the diamonds in the rings where of a much lower quality than was advertised. When I tried to get the merchant to refund my money they informed me they have a zero refund policy and that all sales where final. So I sent in a request to dispute the charge.
At first things went fine, I received a letter requesting- 1. The merchants advertising appraisal and description. 2. A copy of the independent appraisal that I paid someone to perform. 3. A second opinion appraisal from another party independent of the first appraisal that I paid for.
I not only sent in everything that was requested, my second opinion appraisal was performed by the International Gemological Institute which is an internationally recognized expert on the matter of diamond quality. All documentation supported my claim and I thought it was a pretty cut and dry case of Visa Charge Back code 53 (Item not as described). The dispute was filed somewhere around the 4 of April. My account was credited during the investigation and I thought everything would be settled as quickly as ever and I would have yet another story about how great the service at Capital One is.
On April 12th I noticed that I had been re billed for the credited charge. When I called to find out why I was told that the investigation had closed and that the decision was not in my favor. After a 2 hour phone call, most of it was being placed on hold, I was told my verbal explanation of the events in question had been confusing and that's why the decision had not gone in my favor. So I very carefully dictated the entire situation to the rep on the phone. Who faithfully copied what I said and told me the investigation was re-opened.
Today I noticed I still had not been credited the charge pending the investigation so I called to find out why. I was "helped" by a woman named Meisha out of the Virginia Center (I don't know if I spelled her name correctly). For the first half hour of the phone call all she would tell me is that I had lost my case again and I would have to try to work it out with the merchant. She even blatantly lied to me, telling me a letter had been sent stating that I had lost and I would receive it in a few days. After I refused to be brushed off she put me on hold for about 5-10 minutes and came back on the phone stating she had been mistaken and my case was still open.
My perception of this exchange is that she was simply trying to get me off the phone and didn't actually bother checking on my case. I don't believe her statements where made in good faith because she went so far as to blatantly lie about the letter that she stated had been sent. She later admitted a denial letter had not been sent.
Once I got her to admit that my dispute was still pending I asked why my account had not been credited the charge pending the dispute decision like I was told it would be on the 12th when the dispute was re-opened. Every other time I have disputed a charge I was credited the amount in dispute and unless I was looking at the wrong page it even spells out in your policy statement that disputed charges will be credited back to the account pending a decision. (I am willing to admit i could be wrong on this point though, I may have read incorrectly)
I was told by Meisha (pronounced Meesha) that I don't get a credit and will only have my account credited if the decision is found in my favor. At this point I gave up speaking to her as I felt she had blatantly lied to me twice. Told her she was lying to me, and asked to speak to her supervisor.
I was placed on hold again and finally transferred to Lindell out of the same Virginia Center. He was able to calm me down a little bit and answered most of my questions as best he could. I do believe he was at least TRYING to help me out. Even if he was unable to answer why such a cut and dry case with multiple expert statements supporting my argument was still unresolved so I can appreciate his effort to answer what he could.
So my complaints boil down to this.
1. Why is such an obviously fraudulent charge still in limbo. I have been a perfect customer and provided all the evidence that could possibly be needed to clear this up. If this was a trial a jury would have been done deliberating and found in my favor in five minutes. I provided indisputable evidence that what I ordered was not what I received. Forgetting for a second the visually unpleasant flaws apparent in the diamonds compared to the higher quality ones that where advertised the value difference between what I ordered and what I received is measured in the 10's of thousands of dollars.
2. I do not appreciate the level of service I have received when I have tried to get info about my dispute. No one will give me a clear answer as to why the information I have provided is not enough. All I have ever been told is -send us more evidence. When I sent more evidence I am told -send more.
3. I almost cancelled my card after the way I was treated by Meisha. If that's the level of service I can expect from here on out I'll take my business elsewhere. I understand making mistakes, and I understand simply not having the info required but I absolutely will not tolerate being lied too. I encourage you to pull the phone call placed on 4/18/2018 at around 11 am to the Virginia Center attached to account # ending in 9834.
Case Number 10003298882022 . I'll be the first to admit I'm no saint during the phone call but I was never rude, i was never insulting and I didn't swear. I would describe my language and tone as clearly unhappy but trying to be civil. I did nothing to deserve being lied to nor did I do anything that warrants blowing me off and trying to get me to hang up.
Attached you will find the advertised quality appraisals, titled Pre-auction report where the quality of the diamonds have been grossly inflated. Compare those reports with the documents I have sent already from Gold Rush fine jewelers and the International Gemological Institute and it becomes readily apparent to even the most casual of observer that what they said they sent me is not what I received. That is the literal definition of Visa Charge back code 53 and that's why I am disputing this charge.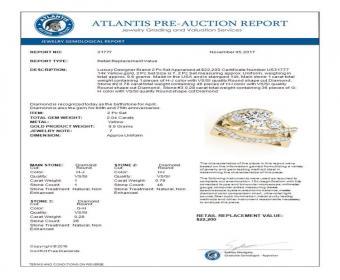 Katrina Munchinsky
from Phoenix, AZ
I have never spoken to a more frustrating automated system! Every time I call in it is an issue, it never understands what I want and trying to get a hold of an actual human is incredibly difficult. When I finally get a hold of a real person I am usually so angry with the automated system i'm relieved to hear a human and then you talk to customer service and they are just as frustrating. They are not there to help the customer at all in fact their main job seems to be to say too bad so sad look online. I really don't understand why you have a customer service department if they don't actually help anymore then the frustrating automated service. Such a disappointing experience and if I was capital one I would be embarrassed by how little you care about your customers.

Daniel W Lee
from Havre de Grace, MD
You are about to lose my small business account.
I have a $50k credit line on my account that we use to pay our vendors. Two days ago, I made a $36k Charge. I went online to pay it off this morning and much to my surprise, it hadn't posted. No big deal except the $36 was deducted from my credit amount leaving me with a small balance of available credit, which is not enough to do business. I called you up and your representative was of no help...in fact, his attitude was more like 'too bad.' I explained that I needed to pay off the balance in order to loosen up my available credit. His suggestion was to call the place I made the charge and tell them to put it through. I pointed out that this was Capital One's problem, and You are the ones holding my money but not allowing me to pay off the balance! Again, he was of NO help. When, I threatened to use another credit card and cancel yours...his response was "OK." It takes a lot to get me upset, and certainly this was one of those times. Apparently, common sense has no place in your organization...

Sterling Andrews
from Harbor City, CA
For years (nearly ten), I had banked with Chase. I switched over to Capital One in July (better interest rates, fewer fees). I switched all of my auto payments over to Capital one, but called Chase *just in case* there was anything I had forgotten, or if any of the switchovers didn't go through correctly (it happens). I was assured that if any charges came in, they would simply be returned, and I would not incur any additional fees -- but that I would have to finalize the account's closure in person in the branch where I opened my account (about an hour's drive from me). Needless to say, between my mom being sick and leaving the country, I didn't exactly find the time to spend half of a work day finalizing the closure of an account which wasn't receiving any deposits and would likely be closed in 90 days for inactivity anyway.
So... flash forward to twenty minutes ago. I received a call from collections. Yep; collections. For -- you guessed it -- overdraft fees which were charged to my account, without my consent, after I had specifically been told that this would not happen. These were for a few small annual fees (my gym, for example) which, as I'd correctly guessed, didn't switch over properly through Paypal -- totaling about $120. They want more than $300. I politely told them I would give them the $120, but I would not pay the overdraft fees they promised they wouldn't charge.
They said they'd be happy to "settle" my account for the $120, but that it would negatively affect my credit, and that I would likely be rejected for any Chase services in the future. I spoke to the supervisor's supervisor's supervisor. I called Chase directly to make sure this wasn't a scam. And I was told that there was absolutely no other option. This is very upsetting. I feel as if I am being taken advantage of by Chase, and that my credit is being held hostage by their inept customer service representatives and managers whose hands are tied by strict policies.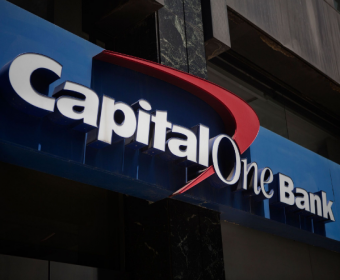 Leeann Huante
from Los Angeles, CA
I have two Capital One cards. My initial card has never given me any issues, however, my second card which deals with Bank 1 has been an issue from the beginning. It is a new card. My husband and I received a call that we had to make a payment on Sunday July 10, 2016. During the call she said that if we wanted to have funds available the following business day Monday July 11, 2016 we needed to pay an additional $9.95. We agreed to this.
That Monday I was shopping (getting ready to a vacation). I tried to use the card and was denied. When I called they then told me funds were not available and wouldn't be available the following day or Wednesday. I explained that my husband paid the additional $9.95 so the funds would be there that day. The representative said she would credit my $9.95 and that funds would be available the next day Tuesday July 12, 2016.
The following day I tried to purchase the item on line with the card. Again I was denied. Funds had been out in the account but not the credit so my purchase was $5.00 over available credit. I then tried to use the amount available and another card to purchase my item but again it didn't work. I ended up just using my debit card. So no purchase was done. Due to the incomplete purchase there should have not been anything taken out of the credit card. This isn't what happened. I called to verify the amount of credit on my card only to find out that they did take the transaction and they not only didn't credit the account $9.95 they actually took another $9.95. I was then told that it didn't matter that the transaction wasn't completed that I would have to wait 3-4 business days until the funds would be returned.
They said would correct the addition $9.95 as well. I then followed up on Thursday July 14, 2016 and the representative then said the funds were not in the account but would be available the following day Friday July 15, 2016. I regret not checking but I had a bill to pay late Friday afternoon and used the card. I received a call on Monday July 18, 2016 informing me that the card was denied. I then called capital One and was then told that it takes 7 business days to go back into the card. At this point I was very upset. I had spoken to several "supervisors" before this and was charged $20 from the other company because funds were not available. I felt completely lied to and taken for a ride. I'm just one person but it adds up. We did our part. We paid the bill and the fees to have the funds there the next day.
It's not slot of money, however, I am not the only person this happens to. Had I not continued to follow up I never would have known about the extra charges and that they were holding the money. The payment cleared from my account yet it wasn't posted the way it should have been. That incurs interest. When you add everything together then multiply by all the people this is happening to this bank is making a lot of money. It's not fair.
Aside from the money stolen from us there's the frustration. Once I told them this was not fair and I was going to report them to you they hung up on me 4 times. They wouldn't give me their tax ID number. They wanted to "help" the situation but as I said it's not the money. When I told them it wasn't the amount of money I was upset with that it was the lying and manipulation that bothered me. It's wrong. My husband works hard for his money. I work hard. We help our family and we try to always to the right thing. I'm tired of these companies doing this.
I'm not sure if corporate will even read this complaint or do anything but I do have the ID numbers of the supervisor or manager" I spoke to the following Capital One employees.
Manager - Eric ID 4190668
Supervisors - Pam 183811
Shaun - 50588
I didn't get all the people I spoke to. These were just the last people I spoke to.

Mike Ellis
from Baton Rouge, LA
At Capital One branch, 19980 Highland Rd on 4/1/16 around 11:30 am. I do bank transactions for a major company in Baton Rouge. It was semi busy and since I had a large deposit, the head teller, Mark informed the girl processing my deposit to just set aside my transactions if it gets too busy so they can concentrate on other single account customers. Then get back to me at their convenience. I thought he was kidding and laughed it off. About 15 minutes later Mark repeated the order to put mine aside for other single account holders. I told him I wont stand for that obvious lack of respect.
He said I should have gone thru the commercial drive thru cause they were busy on this Friday. We argued about this for maybe 2 minutes. The girl doing my Capital One transaction asked if she could put my work aside to help others. I told her to just give me my finished and unfinished deposit and I'll go to another branch. Mark, head teller was rude, unprofessional and didn't care about my time.

Judith Anderson
from San Jose, CA
The Comcast customer service has been terrible. From the time I reported a problem to the time my problem was resolved, I was without a landline (main phone in house) for 10 days. I received a call from the fraud from Capital One regarding my Visa card which had been compromised. I was instructed to contact my telephone carrier since my phone had also be hacked. In doing so the problem was escalated to the second level security within Comcast. Ticket # NA200593011.
I was not able to receive any incoming calls. The phone line had been rerouted to an unknown location. After many conversations with many different people every day, I was told that by calling every day, it would not correct the problem any faster. I was also told that I would be called as soon as the problem was corrected. I was not called by Comcast when this was resolved. The only way I found out was when my phone finally rang and when I answered it, a person was on the other end of the line.
The next day 3/3/16 unrelated to the phone problem, my TV main box was making a load noise. I unplugged it and called the customer service. I was told that I needed a new box as well as a modem. I went to activate the TV and internet and customer service give me incorrect information. They did not tell me to empty my cache. They also instructed me to insert the HDMI into the wrong slot. The service reps were not helpful and referred me to the Higherfix Agency Team. Ticket # CR568725780 for an emergency.
This experience has been very stressful and not acceptable. I believe that a full month credit is due to my account. The FCC will also be notified of this situation.

Douglas M Thomson Sr
from Sacramento, CA
I have been a Customer of Best Buy ever since your opened your doors. I have purchased more than $40,000.00 of your products. My complaint is in regards to your lenders and the handling and disbursement of payments to my Best Buy account. I always set up my accounts with automatic payments from my checking account. I am in the process of refinancing my home and my loan has temporarily been delayed due to a problem that had previously been disputed and corrected. I received information from my lender that my Credit Report is currently showing your lender Capital One has once again reported a 30 day late for the September 2013 payment. Back in October 2013 I contacted Best Buy to see why my payment was not made. Best Buy informed me that they were transitioning from Capital One to Citibank. You have done this several times according to my Credit Report.
At that time I was told the error would be corrected and that the late fee had been refunded. However the damage continues to effect my Credit Report by more then 50 basis points as of today. I called and spoke to Capital One who now refuses to correct their mistake. I understand that Sears also has experienced this same issue. Please contact your lender Capital One and or Citibank and direct them to draft a letter stating that I pay my account on time as agreed and ask the Credit Bureau to remove the 30 day late entry on my Credit Report. I also need to give to my Lender a letter from you that you are correcting this issue once and for all. I have never been late to any creditor in my life and I am not about to stand by and let your lender say that I irresponsible for paying my obligations on time as agreed.
If I can not trust Best Buy or your lenders to correctly handle my account then I will no longer purchase my products at Best Buy. Please have an account executive call me on Monday morning to discuss this issue so that we may together resolve this issue so that I may move forward with my refinance.

I was looking at various options to take a credit card until I came across Capital One that offered me the best deals. I have taken Capital One credit card and I am actually happy with their services. They have ample time to pay off the credit once used. It is almost 8 months that I have used this card and I have not missed out any payment as they are very prompt in notifying me about the payment. Earlier my credit scores with other cards were pathetic. But because of Capital One I was able to recover my credit score. One of the best companies I must say and I would definitely recommend this to anyone who is looking out for a credit card.
Have feedback for Capital One?
Thanks for your feedback!
Sorry. Please try again later!