Cabela's
Cabela's Complaints Continued... (Page 2)
58+ reviews added so far. Upset? Call Cabela's corporate: 308-254-5505

Jack Kilby
from Pella, IA
I made a request to have my cabela's coat repaired and they said they would contact me in 24 hours. They did not and when contacted again they said they had no record of the contact. After a very long time on the phone with them they finely conceded that they did have the information and the date of sale and contact. They will not stand behind the limited lifetime warranty for this Cabela's branded coat. I believe this is do to the impending sale of the company to bass pro and they are abandoning all warranty obligations and that costumer service has been told to not be helpful.
Other manufactures of name branded coats such as carhart stand 100 percent with repair of their products and provide free shipping in both directions to service the product. Cabela's also said they would e mail me confirmation that my request for repair was relayed to the next level of management and this has not be done . Cabela's is breaking trust with the customer.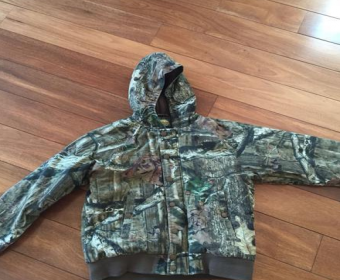 Robert Bowater
from Wilmington, NC
I submitted for a gun repair on 9/28/2015. On 10/15 I called for a status of the repair. A person in the gun department said he cannot check it out but will give it to her and she will call me back with the status. I received no call from her. On 10/19 I called again and got a recording at the gun department then it hung up. I need to get in touch with someone to tell me the status of my repair and now I am filing a complaint. What's wrong with this picture?

rueben duran
from Littleton, CO
I went into your Grand Junction store to get my fishing reel restrung I waited for a few minutes then walked around to see if anyone was nearby went back to the desk picked up the phone asked for help person on the other end sounded surprised that I called said she would send someone I waited over five minutes nobody showed and I talked to a couple customers who said the same thing where is everyone I ended up leaving and you lost my money and probable the other customers in the fishing dept. that day your greeter said did you find everything OK he didn't say anything as I remarked nobody showed up to help me in the fishing dept. yes i am angry with you and plan on telling my store to my friends when they bring up how good you are.

David Cederberg
from Idaho Falls, ID
I have been in your new store in Idaho Falls Idaho several times, it has been really lacking on people that actually know what they are doing. Most have been freindly but lacking knowledge. I can live with that because they will get better. Last Friday August 7th I went into tlhe Archery department to buy some arrows and broadheads, I asked the guy if he could cut them for me and he said he would be right with me. I was the only customer except one guy shooting his bow, the store employee stood in there for 25 minutes handing the guy arrows and looking at me standing there. I put my stuff on the counter and walked out. I really dont think I will be going back ever! Sportmans is just down the road and were very happy to help me. The employee's name is Josh, I cant believe how bad the customer service is there, it makes me feel bad because I have always been a big fan.

Ron Nichols
from Washington, DC
I stopped at the St. Louis,Mo. Store to look at some guns and get some reloading supplies. I looked at a 1911 used. The gun was so rusted the lady could not pull the slide back. I offered to trade my Taurus 24/7 straight across. The 1911 will need some new parts on it in order to make it work. They acted like I was a no body and didn't now what I was talking about. Ihave worked on guns for over 30 years. I won't be using your stores to get my guns or reloading supplies any more. Disappointed in the way they were to me

kathy Price
from Foam Lake, SK
My grandson received a FXR $209 JACKET for Easter....he got it out of the wrapping...went to try it on and the zipper was toast!!! I phoned and they said to bring it in and they would give him another...we live 2 1/2 hrs. from the nearest Cabelas and seldom go to the city. Plus if they gave him a new one what are the chances that the zipper would go on that one. I would be happy to replace the zipper and would like some sort of compensation for doing so.....would like to make you aware of the POOR quality zippers in these jackets....have been telling others about this problem and they have had the exact same problems happening. I will look forward to your reply.

Pamela Butterfield
from Eufaula, AL
I recently placed my first order with Cabelas. Ordered on March 30, 2015 and paid for two day delivery. I expected my order no later than April 2, 2015 and was told by several people at Cabelas it would be there on that date. I called again on the 2nd to find out it would be very late afternoon on the 3rd before my coleman motor got here. I made it very clear I needed it by the 2nd and was leaving to go out of town on the morning of the 3rd. Needless to say I cancelled my order because I paid extra to have this in two days. I don't know that I will ever order from you again.
Have feedback for Cabela's?
Thanks for your feedback!
Sorry. Please try again later!