American Home Shield
American Home Shield Complaints Continued... (Page 3)
130+ reviews added so far. Upset? Call American Home Shield corporate: (866) 617-9098

Dalia
from Warren Township, NJ
My air conditioning broke now the warranty dep is telling me since my unit has a compressor that generates heat and cold my plan was not cover the heat pump. knowing that in the contract clearly stays AIRCONDITIONING/ COLD &HEAT. On January 2018 the warranty covered the heat problem. Now the unit need it a ne compressor and the company is denying the coverage staying the heat is not cover? accusing me that I CHANGED MY CONTRACT!!!! WHEN I NEVER DID !!!... the technician that came to see my unit disagreed how the company is denying my ticket to be repaired when they fixed my heat previously and they never said anything about the heat not being cover. He recommended to disputed since I does not make any sense not do approve it. I am a client for over 5 years, AHM increased the coverage with out any notice to me, when I called I was told the prices when up and if they make any changes to my plan is all on THEM not on me!

Sharryn Ann Norris
from Raleigh, NC
I tried calling regarding my account, I waited 45 minutes with no response. There is no email to ask a question. My account was bought for me by my daughter one year ago. It was renewed without any notification or to what it was billed to. Just can't get anyone on the phone to answer these questions.

Jamie McCoy
from Sierra Vista (Fort Huachuca), AZ
I've had an ongoing issue with my heat and ac unit for over a year. i've paid enough money to the contractors and AHS to replace it. the issue isn't getting fixed and AHS wont replace the units. I don't understand what the point in having a warranty is if the problem isn't fixed and they wont replace the units. single mom here with no money to lose. help.

Sandra Walls
from Millington, TN
I have been without heat for two months. They (AHS) continue to refer me to the vendor to resolve. This is not acceptable. I am tired of calling and being given the run-around! I should not have to cram into one room to keep warm!!! Either fix the problem, condemn the unit and replace it!! NO ONE SHOULD HAVE TO LIVE LIKE THIS. I am extremely disappointed!! You take my money each month like clock work!

Deborah munday
from Pineville, LA
I callin an a lady in the Phenoix office name Presleyido not owe that 75.00 service free that woman was very rude please call me or I will cancel my service and I have been with you for years she even hung up on me when I told her i have 30 days to get it fix and it was not fix I keep looking at work order and it said pending under review on the AHS website I got so mad I said hell and she said I was rude I ask to her Supervisor and she told I do not have to get you a Supervisor I will be filling a complainer with the BBB if I do not hear from you 318-704-1245 home cell
318-407-1245

Donyael BrightRobinson
from Los Angeles, CA
To whom it may concern, I recently had my hot water heater repaired by Alvarez Plumbing. My complaint is that my storage cabinet for my hot water heater was damaged during the repair. the plumber working on the cabinet of sure that it would be repaired he would have to report it to the company. That did not happen, I waited patiently for two weeks and I did not hear back from the company. At that point I decided to contactl company. They were unaware of the damage had occurred to my home and assured me that it would be taken care of. Alvarez Plumbing sent the same worker that service the hot water heater and did the damage to my cabinet. The work was done and was not repaired to its original condition in which I notified the company and they responded with we already sent someone out. I have tried to try to correct the issue with Alvarez Plumbing in which they are being very uncooperative. I have tried talking with Home Shield and they have been no help to me in solving this issue. All that I am asking is my cabinet is restored to its original condition prior to the damage from the Alvarez plumber. I feel at this point time I've been very patient and understanding and I've been treated with nothing but disrespect and unprofessionalism on all ends. I would like to have this issue resolved quickly.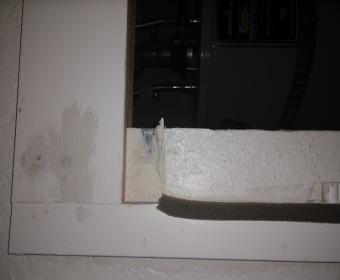 Brittany
from Florence, SC
Lowcountry's Best Heating and cooling came out twice in July and they did not know what they were doing. I was charge $90 for Freon. On 9/10 my ac stopped working completely and still have been without ac since. I was charge another $75 for the same issue when I'm only 2 days off from "60 day". I've had to call every day for a update on where you are at with the approval to get this fixed and still no one is able to answer me. I've been living in 90 degrees plus in my house. I'm not sure why something urgent like this would not be address right away. I've had nothing but bad experience with using American Home Shield. Every time I call it's hard to understand the workers on the phone to be able to get through. The waiting times on the phone have been over a hour each time. This is already inconvenience with no ac but to take time out of my work to call and wait this long to get answers from AHS which are answers that are giving me the run around or unsure even how to answer is very unprofessional and putting stress on me with my work and home life

Summer of 2017 my a/c was acting up & AHS had to send the same contractor out to supposedly fix my problem & in the end they said I just needed Freon & filled it at my expense. On 8/7/18 my a/c started the same symptoms as last summer-not going below 86 & I live where it 100+ daily & my 70 yr old mother lives with me. I did an on-line service request on 8/7/18 and on 8/8/18 I was on the phone w/AHS many times which took up my whole day because they continued to give me the bottom of the barrel companies which two of them could not come out for a week. The 7th company they attempted to get a hold of was a reputable contractor and wasn't returning their calls so I contacted him myself and he told me that he refused to do business with AHS because he was tired of them denying work for customers and would try and only replace parts here and there which wouldn't fix the problems. I went on-line to see my service request status in the evening on 8/9/18 and it showed that I had no active service requests. I called the customer service number and waited on-hold for over 30 minutes (usual waiting time) to find out why I had no active service requests to only be told that my service request was cancelled without any reason documented. Not sure how a company can treat its customers like this for as much $$ that you pay to them.

Elyse Politi
from Tombstone, AZ
On 6/4 we complained about no a.c.. Contractor came out filled freon. We paid $284.+ for old style Freon. On 7/4 put in another call,because a.c. was not working. Since then we have been,living in av95 reg house in Arizona in the desert without a.c.. I called once about 2 weeks ago wondering what was happening. My contractor had told me they are being jerked around. In the mean time, my house us at an average if 88 reg during the day. My husband has copd and us not doing well. My refrigerator apparently cannot stay cold in such a hot house. I want a.c. because I am really tired of being without a.c. for a full month.

Peter Norris
from Pickerington, OH
Central Air-conditioning
On or about 5.1.18 I called AHS and requested repair of my central air-conditioning system, on 5.10.18 you technician came out and diagnosed the AC Compressor as bad and submitted and estimate for repair.
My question is why wasn't my entire system replaced at this point?
I waited for the estimate and repair to be made; nobody would even give me a call to inform me as to the status of my repair! After getting frustrated with these inside tempters of over 100 degrees F, I called and asked questions.
I was informed that they are waiting on the estimate from the company performing the repair and that the person who makes the estimates is on vacation.
Another four weeks later finally you technician came out to install the new compressor and found a hole in the condenser.
He submitted another estimate and I waited on repair, again I called and was informed that they are waiting on the estimate from the company performing the repair and that the person who makes the estimates is on vacation!
I called again yesterday and I was informed that the repair was declined because for the damaged condenser.
The only person who could have demanded my condenser is the technician you sent to work on the repair!
I had a second company come and give a second opinion and I was informed that it looks like someone cut my coil with a knife; it's not a hold but a cut or split.
I've requested to speak with a manager about this issue; no one would return my call!
I've been without AC for two months with tempters that reach over 100 degrees in this house!
Now I'm faced with making the repair out of pocket!
I need a complete reimbursement of the cost of this repair! My time wasted and the fees you charged me to repair my central air system!

Audrey Marston
from Oxford, AL
I am Audrey Marston, contract no is 234586252. I had a work order for plumber on 6/618. They never called me for an appt i contacted ahs and they called them but never heard. I did not i would get billed before the plumber came out. I got a bill for $75 end of june but have not received the service. When they called plumber on 7/3/18, he said they had to issue another work order. I wanted the $75 taken off my account before i made another work order. Angel in cs called the order and said it will be 7-14 days before it will show it was taken off which they said would 7/23/18. I talked to damon on 7/25/18 at 1:50 and he said he can see the order was cancelled but doesn't see the $75 taken off and to wait 2-3 more days. This is not right. I have called so many times trying to get this resolved. I am a senior citizen and don't want my credit messed up. Pls contact me at lucy0524@aol.com or phone # 256-624-6857. Pls get the $75 taken off my acct.
Thanks
Audrey Marston- 166 Suzanell Ln. Oxford, Al 36203

Millicent Byass
from Ashburn, VA
Not taking ownership.responsibility for the mistakes their contractors make during repairs. Lack off follow-up, follow through and run around to avoid accountability. Basically, customer does all work to issues resolved while the customer service department provides apologies , excuses and no action,

ameican shield sent myers comfort specialists to my home 3 weeks ago and they quoted me one thing on my firsr air condition and they fix the problems.But on my second air condition they didnot fit the problem becaus they told us we needed a to replaced the primary&secondary drain pan need to be replace.they quoted us 1400.00 to fix the problem now they quoted 2000.00 we need some answer and noone will call us back.They also talking about replacing my whole unit but there nothing wrong with my unit .please give us a call @251-377-0568 0r 251-490-7188

jack stockton
from Edmond, OK
I terminated contract #237329442 within first 30 days and was told full refund of $595 would be sent to closing agent in 7 to 10 days. Still no refund 45 days later. Telephone attempts are met with non-response.
(sig): Jack Stockton, e-mail jck363@yahoo.com

claudette a. copeland
from Cibolo, TX
American Home Shield:
To whom it may concern. I called your company to speak directly with a manager, but your dispatcher was not able or willing to put my call through.
We have a HUGE PROBLEM. MY CEILING COLLAPSED AND MY ROOM IS FLOODED.
Several weeks ago I requested service from you, and you sent Texaire Heating and Air Conditioning. The motor needed to be replaced, which they did not have on hand. They ordered it and came back to install it several days later.
June 13 I went into my game room and discovered a massive hole in my ceiling, ruined furniture and carpet, and soaked insulation hanging out. I called you and your dispatcher said I only had two choices - contact this same subcontractor to come back, (and avoid another service charge) or they would send another one (with a charge of $100),
I called Texaire several times (4) yesterday, because THE WATER NEEDED TO BE STOPPED before my insurance company could send the water remediation people. I could not get anyone on the phone. I was told by another company to turn OFF THE SYSTEM, and the water stopped.
When I finally heard from your subcontractor (today) I had already called a third party (for my INSURANCE) TO SIMPLY ASSESS and write up the problem.
It seems to be a clear cut case of FAULTY WORKMANSHIP by your subcontractor, and we have pictures.
1) Your subcontractor needs to FIND AND RETURN the metal cover plate they removed from my system -- between blower motor and gas vent pipe. It will let CARBON MONOXIDE into my home once the furnace is turned on. I have been advised that this cover plate is not longer manufactured, so I NEED MINE BACK.
2) The main primary drain was found to be SEPARATED after the p-trap, causing the massive leak, ceiling collapse, furniture and carpet damage.
My insurance company will not cover the AC damage because it is clearly the fault of your subcontractor.
3) You should get a better front line to take care of customer concerns at YOUR LEVEL. Your subcontractors seem to be substandard, and this is not the first time I have dealt with one.
I will be forwarding you the bill once my AC is repaired by the vendor of my choice. I will hope to settle this between us, so that I do not have to take any further action. AND I would appreciate talking to a real person from American Home Shield, NOT YOUR SUBCONTRACTOR. I can be reached REVDRCAC@AOL.COM.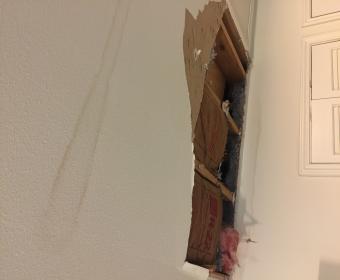 Becky Gibbs
from Pensacola, FL
My AC went out on 31 May 18 and we contacted AHS to send someone out to repair, the company they out sourced to was not available to come out until 4 June 18 just to check it. I called AHS back to see if they could send the request to another company because my husband has to sleep with oxygen and we could not turn it on because it was so hot in the house. AHS stated they could not change the company but would but us on the on call list so that they could get seen in 24, needless to say that didn't happen. On 4 June 18 United Air Tempt came out and said it was the motor and they had to order it and we would not get it until Thursday. I called AHS to complain and they told me it was nothing they could do about it. The Company came out on Thursday and they sent a different tech who was inexperienced and because I would not buy the additional parts they were selling the tech claimed she could not service my AC unit at that time. I then called AHS to complain and they had already been contacted by United Air Tempt who had relinquished the work order back to AHS they told me once the issue was fixed call back. AHS then assigned a new company and never called me to notify me of this, I had to call AHS to find out a new company was coming out. New company was great, they inspected it on Friday and had it fixed on Monday. I called AHS back on Tuesday after the AC was fixed and I was told that there was noting they could do to compensate for the time and difficulty with getting my AC repaired, I was placed on hold 3 times totaling 45 minutes only to be hung up on. I called back and asked to speak to a manager and was told they are all out to lunch and can't help me. This is disappointing and it frustrates me that I pay AHS every month and when it comes time for AHS to do what they are being paid for I get the run around and had to wait a week and a half for AC in June, in Florida, and the only compensation I get is 45 minute wait time on the phone and no care and concern about the inconvenience that my family had to deal with because AHS took there time to assist. And by the way AHS took the deductible out 4 June 18 before anyone even stepped foot in my home to assets the AC unit. What kind of customer service is this, especially when I am paying a service and you are failing to provide that in a timely manner. Some form of compensation needs to be made ASAP!

Dana Tabor
from Memphis, TN
I have been trying to get my refund for about a week now. No one can help me. All they are saying is they are processing the refund. They took the money out of my account without me giving permission. All I want is to get my 75.00 back. It must be someone who can help me. I have been a customer with AHS for over 14 years. This is bad business on AHS. I will be looking for another Home warranty company after this.
Sincerely MAD Customer

John Fewell
from Hattiesburg, MS
It is going on 2 weeks since American Home Shield was contacted regarding my dishwasher. Supposedly someone is researching to attain info on a replacement dishwasher or offer. That was 2 days ago and I have yet to hear from anyone. My contract number is 227040482. My phone is 601-758-3708. Unless I hear something in 24 hours, I will commit myself to locating every customer review site on the internet along with sharing my experience with all the people I know for many years.

Arthur Turner
from Nashville, TN
Subject: 44619812
Request review of service. Furnace installed on 3/7/18. Paid modification fee of $640.00. No paperwork, .warrranty info and was contact by Supervisor Kevin (Joey) Isakson on 3/14 stating my $640.00 was being refunded and we should receive check in 4-5 days. He later stated thatwe never had the conversation, but gave me his contact info if there were any problems with refund.

lee carver
from Collierville, TN
washing machine has been broken about a month. Sears was sent to repair and recalled still not repaired. I have to keep taking off work and not getting paid. My boss is angry with me for taking off. Am I supposed to get in trouble at work because I'm paying you to get a service person to repair my done, which is it not. There is no was I can put this in a 100 words or less. I need help and all I'm getting is "I sorry" for the convenience. I've contacted my attorney and was advised to try one more time to get this resolved.

lisa daniel
from New Albany, MS
Our well is no longer pumping water. We called American Home Shield at 6:10 our time yesterday and they have failed to find a Well Company to come out and service our well. We have no water coming from the well and therefore no water coming into our house. When I talked to a service representative he understood the situation we were in. We had to brush our teeth with bottled water , fill up our toilet with a couple of gallons of water in order to flush them after using the bathroom. We also had to warm a bowl of water to sponge bathe this morning before we went to work.(using a couple of gallons of water we had purchased.)
By the end of the day, your staff did not and could not find a well company willing to come out. Due to this they tried to sens our a plumber . This plumber is not local and lives several hours away. He also has had many complains of poor service, which American Home Shield is aware of. In addition this same person came to our house in recent weeks to fix our washer. He took three weeks to replace a pump on our washing machine. He was so overwhelmed with other service calls. He said he forgot to order parts . Even after replacing the pump the machine still did not work properly. Another company had to come out to finally fix it. We asked that he never be sent back to our house again. I also made it very clear from the beginning of this recent call request,that I needed a well man(company) ..............The first gentleman I talked to told me they were going to take this plumber off our list and he would not be sent out here again. It seems clear to me that the service department is having difficulty finding anyone to work on wells. This is a serious problem.
I tried to reach corporate office to discuss my concerns and am still trying to get through.
Sincerely
customer without running water in house and no satisfaction from American Home Shield
901-877-8699 1-901-490-7302

CHUCK COMPAGNONI
from Waterford, MI
I have never delt with a more screwed up company in my life!!!!
I am an existing customer Contract # 139642842
I WANT TO CANCEL MY CONTRACT IMMEDIATELY!
IN THE PAST 2 DAYS I HAVE LOGGED IN A TOTAL OF 43 CALLS, BEEN HUNG UP ON 17 TIMES, DISCONNECTED 18 TIMES, ON HOLD A TOTAL OF 373 MINUTES
A TOTAL WASTE OF TIME, THIS COMPANY IS WORST I HAVE EVER BEEN ASSOCIATED WITH!!!!!!!!!!!!!!!!!

James and Jeannette Matthews
from Summerville, SC
We've been out of heat for 2 weeks. We did contact American Home Shield on September 13th. They sent Strickland's heating and air on Sept. 15th. He put Freon in the unit for $315 within 2 days the heat went out again he retuned and did nothing. It's November and our heat is out again since November 14th. They sent out Best way Mechanical paid him $75.00 on the 16th. as of today Wednesday 11/23/16 we still don't have heat. We have contacted American Home Shield and they are all Trump up doing nothing to help get one on of their paying customers heat. We are considering finding another home appliance coverage. American Home Shield is the worst company to deal with. Temperatures are dropping in the 30's am.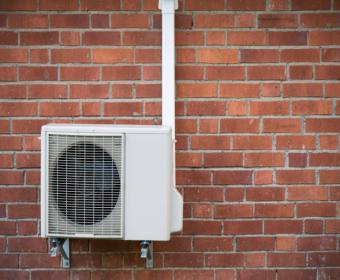 Michael Simpson
from Portland, OR
Obviously my AC unit has a Freon leak. American Home Shield sends a technician out every year with the same problem. Each tech says they fixed the leak but all they are doing is refilling it up with Freon. The customer service rep says they warrant issues up to 60 days but once the Freon is filled it last through the summer but leaks out during fall and winter. I asked rep to look at pattern on my notes but her response to me was if I don't like AHS service then I need to come out of my pocket to purchase another unit. I pay AHS every month to warrant my appliances. I asked to speak to a supervisor and she explain that she was the only one I can speak to. I'm a very unhappy customer.

Leslie Weinberg
from St Louis, MO
Microwave broke on 12.1.15. Technician came to house on 12.15.15. Technician stated repair was covered and needed to order parts. Called AHS on approx. 1.2.16 ASH stated parts were ordered. 1.10.16 called AHS, AHS stated parts order was lost and would reorder. Received call from technician stating parts have arrived and scheduled appt to repair microwave on 1.28.16. No one called or showed up on 1.28.16. Called AHS on 1.29.16, AHS stated that technician would call me to reschedule appt so that appt can happen within the next 24-48 hrs. Called American Home Shield customer service and never received call from technician. AHS stated technician is still waiting on parts. Requested another service company and as told they can not do that since parts have been ordered.
AHS reassured me that the parts would arrive to the technician on 11.29.16 Called AHS on 2.4.16 requesting status update. 2.4.16 AHS stated they are still waiting on parts. When asked for a timeline on delivery of parts they were unable to provide me with a timeline. When asked for other ways to expedite process they stated they had non. I requested a new microwave if our current microwave could not be repaired. AHS stated I would be charged a fee for restocking parts. When I stated that we have been waiting on the arts for over two months an they have been ordered three time AHS stated that they could order the parts again but it would take another two months. AHS stated they would place a request with Client Relations to call me.
2.5.16 Client Relations Agent Temeka Agent # 5084084 began yelling at me. When I asked to speak to her manager because she was speaking to me disrespectfully Temeka refused. Temeka then placed me on hold for 1 hr and then came back on the line and hung up.

Barbara Hall
from Tuttle, OK
I turned in a service request on Jan.11th,2016 on a Whirpool Clothes Dryer. A techinician from Newport TV came out on the13th and checked dryer out. Left it torn apart and I haven't heard from either company unless I called them with no satisfaction from either. since then the drum has fallen out of dryer and this is in the walkway coming from garage into house. I have cut my leg on this and my granddaughter has torn a pair of jeans on it. My husband called on the 27 to American Home Shield and they said they would get back with us in 24 hours.
Here it is Sunday Jan. 31 that is a little longer than 24 hours in my educated years. I just called AHS and the gentleman told me they got the parts that need to be replaced (11) on the dryer on the 27, but still have to locate parts.
I am getting extremely frustrated with this whole encounter. I would like feed back ASAP from the person at the American Home Shield corporate office and the CEO of the company.

My recent problem was with my refrigerator and washer. I filed a claim with AHS and was very happy with their services. The representatives were very helpful and understanding guys. They have explained me the overall process and I was pleased. They came home on time and had a look at the problem and got it fixed. Next time I face any issues, I know AHS would be there to help me. Submitting the claim was never so easy. They respond well and have good knowledge about what needs to be done. My reference to anyone related to such problems would be definelty AHS.
After reading more reviews recently, I am not sure I will continue though with American Home Shield next year. I have been saving money and do not think homeowners insurance is a must if you can self-insure. Usually the parts that come out are not as high quality as you might expect. I would be curious if anyone has experienced positive or negative benefits to this path. I am certainly not complaining about American Home Shield at all.

Beverly Wags
from Southlake, TX
AHS purchased a new AC for our property. It was installed on 4.28. It failed on 6.13. Installer replaced freon. Failed again on 6.17. New Goodman AC. Installer said he couldn't come out. 6.16 Another service person was called. Said he couldn't fix the unit because original installer had to come. Installer said he would come back on 6.18. Now not coming until 6.19. Numerous calls to AHS for help. Will not budge on having installer come back. Hours on the phone, 85 degrees in a house that is rented, renters very angry & demanding refunds, property managers not thinking much of AHS. We have 3 contracts with AHS and no one is responding to this situation. This seems like poor service to the good customer.

We have been without a washer for over a month thanks to the Sears repair folks and they take no responsibility. We had a repair appointment made through American Home SHield. It is bad enough that we had to wait for two weeks for the appointment. The technician arrives and said we needed to replace the pump so he orderede the part. 4 days later the part arrives but we have to wait another two weeks for them to return for the installation. The day arrives finally. OOOPS! the technician orders the wrong part so another one has to be ordered and yes, you guessed it, another three weeks for them to return
When I received the part, three days later, I called Sears and asked if they couls schedule an early appointment since it was their mistake and they should take responsibility for the technician's error.
They didn't even budge. All they said was that if someone cancelled an appointment, they would fill me in the spot. That is not going to happen. The attitude I got talking to a number of people was a total disappointment. I even had a supervisor tell me "what do you want me to do?" Well, I told her. Send someone right away and fix my washer since it was your doing that has caused my inconvenience. She ssaid she couldn't. Then why ask?
This is very poor customer service. No accountability what so ever. If I had a choice I would schedule future repairs from someone else however, we are at the mercy of American Home Shield.
Have feedback for American Home Shield?
Thanks for your feedback!
Sorry. Please try again later!