Allstate
Allstate Complaints Continued... (Page 2)
66+ reviews added so far. Upset? Call Allstate corporate: 847-402-5000

C.Lacy
from Portsmouth, NH
Allstate is the insurance carrier for my Auto both my residences as well as my apartment which is my primary residence. My auto- theft claim as well as my rental policy has not been resolved. All state prides themselves off of You're in Good Hands. However, my experience has been completely the opposite. They will not even reimburse my food expense to purchase food that was stolen from my vehichle. In addition they will not help expedite my Car Theft Claim to allow me to replace my vehichle to allow me to get back and forth to work. Also from beginning to end I have received no support from the carrier. I have filed with the Texas Department of Insurance. And exploring all avenues to ensure I am treated with the level of service I deserve as a customer that pays for their coverage.

frederick schneider
from Dimondale, MI
my home in grass lake mich was leaking through the roof on sat.18th of nov. at 4pm I called allstate the said they would send an emerg. team to tarp the roof. (we have someone watch the home at the time) I thought it was taken care of but the next day I tried calling the no. given to me and it said she would be out of the office until monday. so it rained and leaked all through the week end and monday .she finally called at 3pm on monday they gave me some story about she was not the one who said they would put tarps up . then she said they would send a survey team to access the problem and call me back when they do it. what kind of bullshit is this. in good hands...yeah right .

Randy Fukunaga
from Chatsworth, CA
I tried to rate their service 0 out of 5 stars, I will provide more information when my investigation is done, so far all they care about is PROFITS not the consumer health risks

Mamosa Nkosi
from Roodepoort, GP
I have been trying to open a life cover policy with Allstate for 6 weeks now, every time an agent calls me they promised to call back again to finish the process but they do not call back, the last one i spoke to advised me that he cannot pick up my details on the system and promised to call me back. I called again the agent game me this number saying it is the supervisor's number and it rings unanswered.

Walter Fountain
from Germantown, MD
Every time I get a new Allstate policy renewal it is higher, higher and higher! Enough is Enough, how greedy can Allstate be when it comes to cost of their policy's. Just about ready to take my entire basket and go some where else after 15 years cause a 17.440% increase every time on renewal is getting very old.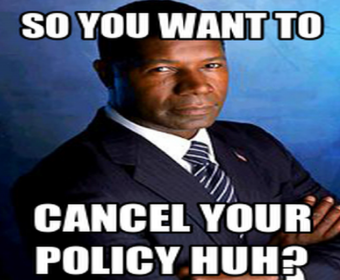 karen smid
from Chicago, IL
My garage and house was torn off from the wind storm, Allstate covered the full garage and half of the house roof, total check 3,080.00 that includes the awing and some siding. I was to rec/n depreciation amount 1368.00 and 878.00 extra. But I ended up with a check for only 1280.62 extra which covers the labor. Allstate sent an extra check for 341.92, took it back and then charged me a $12 fee. This is so wrong how they can play with peoples money! I am requested a full refund from corporate headquarters and wanted to warn other customers about my bad experience with this insurance company!

Gary Russell
from Ville Platte, LA
Allstate filed with the state of Louisiana saying I cancelled my insurance which I did not and now I will have a flag on my license. I had insurance the hold time and can prove it. But now they want me to have to fix their mess. Very poor service and cannot in good conscience recommend a company that treats it's loyal customers in this manner.

Why would allstate allow advertisements on your site that were not related? This is a livery system and she also has a norwex site for sales and advertisements. I thought that this would be a secure site many personal e-mails and phone calls. I thought you were more professional and in control also there is a religious site what is going on.

Dwight Jones
from Washington, DC
On, Sept. 8, 2015, I was a passenger on a RideOn bus which was involved in an accident with one of Allstate policy holders (#952642522). I was taken, by Ambulance, to Suburban Hospital, Bethesda, MD for observations. Your policy holder was determined to be at fault for the accident, and received a citation. On 10/06/2015, I contact the Allstate agent (Mrs. Jennifer Ireland-Cliff) responsible handling claims for the policy. The problem is that Mrs. Ireland-Cliff said that she had submitted a claim (0383337978), and that I should receive a check to cover my medical expenses within 1 ½ weeks. I contacted her again on 10/20/2015 to inform her that I hadn't received the check yet. She replied it was sent out. I called her again on 10/26/2015. This time she said that she had reissued the check. ** I never received the 1st check. Subsequent calls to her and her office Mgr. (Mr. Sterling Bailey) and the Allstate corporate complaints department have gone unanswered. Thanks-In-Advance for the you time spend review this Allstate complaint.

Marion Ruba
from Okatie, SC
I had an accident that was no fault of my own. When I called Allstate, the female representative always said that even though I have medical insurance I have to pay all my bills and then send them an itemized bill and they will review it and decide if they would pay on it. I asked what if one of the bills are $2,000.00? She said again pay the bill send the itemized and we will review it and decide if we will pay on it. Every answer was the same: I pay and they review and decide if they will pay on it.
So after about 2 minutes and she was of no help, I told her I am getting an attorney and that is it. When I got the paper work it stated for me to have the agency that I go to bill Allstate and they will go from there. So since they have some people working for them that is not well educated I am going to drop them and get another insurance company. When I had the rep work with me on the body work did an excellent job. I had to put a 5 star for him but I could not contact him since I got an attorney.

Fran Ruba
from Okatie, SC
I had an auto accident on April 18 2015. I called from claims on the medical part. The rep that I had to talk to had an extremely short vocabulary. I asked her how would I get bills paid and if one does cost 3,000.00 her comment and only words were " Pay the bill send in an itemized bill and we will review it and see if we will pay on it" I told her I don't have lots of money so a bill of that size would be hard for me to pay.
Again she read her script to me and stated "Pay the bill send in an itemized bill and we will review it and see if we will pay on it". I again told her there is no way for me to pay the big bills if there are any and again she said " Pay the bill send in an itemized bill and we will review it and see if we will pay on it"
I told her since she is no help I only have one choice but to retain an attorney in which I did. I at no point in time wanted to involve an attorney but since Allstate has illiterate people working for them I had no choice but to get an attorney and go that way. It appears that they do not have very competent people working for them and, the bad part is, it will cost Allstate money to resolve this minor issue.

Stephanie Grady
from Southlake, TX
Loyal customer for 5 years with Auto and Rental coverage & NO CLAIMS until....Beginning of October 2012 I ran over a blown out tire from a semi truck on the freeway. It was so large it caused body damage to the front and back fenders. Next day my boyfriend noticed fluid leaking from the vehicle - 2005 Honda Accord. I called Allstate and started my claim. They sent an inspector out that afternoon who agreed all damage was loss related & the next morning sent a list of Allstate recommended shops. I thought going with one of their shops would make the process easy & smooth- NOPE.
Repairs were supposed to be complete in 4-5 days, ended up being over 3 weeks & my car is STILL not operable. I only had rental coverage for 4 weeks. After repeated conversations with the shop --Desert Collision in Desert Hot Springs CA-- & SCOTT the manager, he kept referencing I might need to take it to a dealership & have Allstate continue the claim over there since these types of repairs are not our expertise. But they kept trying, even RE-replacing parts for fear they were defective. Finally got my car back on a Saturday afternoon, & I work evenings so I only had time to change & leave for work & figured I would return my rental the next day. Sunday my boyfriend again noticed a large puddle under my car so I called Allstate 800 claims number & spoke to Amanda Seabourne who was very sympathetic & tried to be helpful.
She agreed that taking my car back to original shop would be a waste of time after the first 3 weeks & SCOTT acknowledging his lack of experience with said repairs. She said Allstate would call me the following day to set up a tow to a Honda dealership. Instead I got a call from SCOTT at Desert Collision telling me Allstate had contacted HIM to have the car brought back in. I informed him they had told me to take it to a dealership & hung up with him to call Allstate again. Got someone different this time -didn't get the name- & he stated that if the repairs weren't done correctly the SHOP was responsible under warranty & that's why the car had to go back to them first so Allstate wouldn't have to pay a different mechanic a second time. Reluctantly I took the car back to Desert Collision. Luckily I still had the rental car since it had not even been 24 hours but I knew it would expire soon so I started calling A LOT.
That day they basically had no answers for me other than they thought it was the transmission leaking. I asked if it was the transmission if he would still recommend sending it to the dealership and -shocking- SCOTT once again said YES it would need to go elsewhere for that type of repair work. But they still weren't sure. Said by the next morning. I had to call THEM the next day & they still weren't quite sure where the leak was coming from. They told me an Allstate inspector had shown up at the shop -- JAMES HORVATH. Within 30 minutes James Horvath called me back to inform me they would not be covering any further repairs as the area damaged- half shaft & transmission bearings & axle seal- was a maintenance issue and not covered under the policy.
Tomorrow I am picking up the written statement and a quote from the Honda dealership & am currently awaiting the inspector from the CA Bureau of Auto Repair. I have had to pay for a portion of my rental car even though I did not even have it for my 30 covered days, and now I am having to borrow cars from co-workers just to make it to work. So far between my $500 deductible, car payments, and actual insurance payments I have spent almost $1500 in 5 weeks on a car I cannot drive. I am desperate for a resolution and all my hope is in the Department of Insurance & Bureau of Auto Repair nailing these Allstate douches to the wall!!! I will definitely post any future activity & resolution here, if anyone has any tips or advice, its all welcome!!!

Jolie Cannon
from Southlake, TX
The inspection and estimate by James Taylor stated the shingles had been ripped loose from the plywood and had slipped out of place in several areas on the roof. The area covered some twelve to fourteen feet vertically and fourteen feet horizontally. Mr. Taylor stated that many of the shingles had been under nailed and, in some cases, the nails had been shot through the shingles. The wind or hail had caused the shingles to come loose from the nails. Mr. Taylor also stated that many shingles had only been nailed twice and that all shingles should be nailed at least four times. Jolie Cannon's next door neighbor, Mr. Finch, is the person who first saw the roof damage and contacted Jolie, the homeowner. Jolie contacted me, her father Jake Cannon, who started the claim process and contacted Mr. Taylor.
Mr. Taylor recommended the shingles be put back in place and re-nailed before it rained. Taylor stated it was scheduled to rain the next day, 10/27/2012. I called Jolie's Allstate agent, Ken Still at 334-792-9495, and discussed the situation. Mr. Still said it was a good idea to re-nail the roof so there would be no further damage. When the Allstate adjuster, Stuart McVey at 229-221-5938, came on 11/01/2012 to take pictures and perform his inspection, the roof did not look exactly the way it did on 10/26/2012. The system for the insurance companies, home builders, and roofers must be geared to take advantage of single women. It is well known that several other homes in Jolie's subdivision had their roofs replaced in the past five or six months of 2012 from either wind or hail damage.
I recorded it hailed on 4/8/06 for 30 minutes at 3:15PM, 5/8/06 for 20 minutes at 11:20PM, and then at my home on 3/27/11 for 15 minutes at 4:00 the size of quarters and fifty cent pieces. This was at my house, Dothan, Alabama, a mile away from Jolie's house. Mr. Kyle Woods called 11/15/2012 at 3:15PM, a field representative with Allstate from Birmingham, Alabama at 205-337-6294. Mr. Woods said he was ask to call me in regards to a few questions I had in reference to taking Jolie's claim to small claims court against the roofer. Mr. Woods stated that Allstate had done as much as they could to help Jolie on her claim and Allstate felt the claim should be against the builder/roofer. The roofer should be held responsible under the Alabama 13-year liability law.
Jason Blissett, the home builder, was notified with emailed pictures and the results of Stuart McVey's inspection, Allstate adjuster. Mr. Blissett stated when I first called him on the results of the inspection by the Allstate inspector that he would need to check his records on Jolie's house and see if he could find the sub-contracting roofer. Mr. Blissett stated that the roofer could be retired, moved, dead, or it could have been someone he picked up at a gas station. Jolie ran a copy of the sub-contractors Mr. Blissett claimed he used on her house. We have not heard from Mr. Blissett since 11/17/2012. Mr. Blissett stated that his lawyer had never heard of the Alabama 13 year liability law for roofers. I, Jake Cannon, and the roofer James Taylor, who did the estimate, can see possible strong wind and or hail damage at some time in the past 10 years.
We can also see defective workmanship from the roofer ten years ago. Who should be held responsible, my daughter Jolie? Jolie asked, "Dad, why have I been paying $808.12 a year on my Allstate policy which is supposed to cover wind and hail damage?" We have six Allstate policy cancellations typed and ready to sign and mail as soon as this matter is settled. Ms. Cannon now knows what "being left out in the cold" feels like.

Trevor Smith
from Southlake, TX
Wood Stove in a house fire. While processing the value of my property after a house fire, the freestanding wood stove was on both draft settlement lists for personal and structure contents (understandable I suppose as could be considered furniture as not built in like a fireplace). But in the final versions was not included on either settlement list. Both Allstate groups are not taking responsibility for an obvious oversight (again irony, it's the wood stove in the house fire) saying they can't revise and/or belongs on the other list. … Can someone please help? Recovering depreciation. I have asked multiple times and have never received any information on 'how the receipts I was turning in to recover depreciation compared to the settlement'. E.g. what was and was not counting (close enough match) so I would know what to buy more or less of to recover the depreciation and that they fairly are sending checks against the settlement. … What is Allstate obliged to do, and when? … How do I check that they are reimbursing fairly?

Keith Craigs
from Southlake, TX
I love Allstate insurance and have been a customer for many years. However, I hate the recent Mayhem commercials with the sale on the people's items who shared on social media. That hits way to close to home. I get what they are trying to do, but you should know that many people who use Allstate will have their homes broken into who are not on social media. I just had two dear friends lose everything to a home robbery and they don't have any social media accounts, they are in their 70s!
Have feedback for Allstate?
Thanks for your feedback!
Sorry. Please try again later!