AeroMexico
AeroMexico Complaints Continued... (Page 2)
56+ reviews added so far. Upset? Call AeroMexico corporate: 1-800-237-6639

Sonia Sandoval
from Long Beach, CA
I flew yesterday from El Salvador to Mexico and Mexico to Los Angeles. I was supposed to fly in fly number 648 from Mexico to Los Angeles my fly was scheduled to leave a 6:15 from México. Do to costume check in Mexico i was delayed and i miss my fly. I arrived at the gate a 6pm. At the gate they told it was to late to fly. They sent me to buy a new ticket in which I ending spending $300. I need Aeromexico to give me back My money from the new ticket i had to purchased. I purchased a new ticket and my flight number was 630. I am very upset. The plain was still there and had to purchased a new ticket. Spend all the money. Just to travel back home. I am requesting a refund for the new ticket i has to purchased. Please a better crew to provided better service. The person directing me to buy a new ticket was very rude.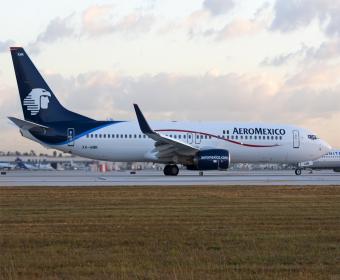 Daniel
from Kitchener, ON
I have a customer service complaint to report about my flight. There was a theft from suitcase between Huatulco airport and Mexico city airport on AeroMexico and AeroMexico connect.

Michael Davison
from Cambridge, MA
My family and I were flying from Mexico City to Boston on Flight AM 698 last Sunday Feb. 21 2016. Our booking code is RVJHOE. We have flown several times to Mexico in the past years and have always had a pleasant experience. This was quite different. The first thing is the beverage cart collided with the food cart sending at least a dozen hot meals rolling down the aisle. It was quite a debacle. The flight attendants were clearly frazzled. I suspect they were very green and somewhat inexperienced.
We were assigned to seats 23A,23B,24A, and 24B. By the time the food arrived to us, we had no choice but to take the cold dry pasta that was essentially inedible. Secondly, there was only one bathroom working and there was a constant line 10-12 deep waiting up to 20 minutes to use the one bathroom. It was uncomfortable having people standing waiting impatiently, while coughing and sneezing in the aisle. Since it was school vacation, there were many kids with cold-like symptoms spreading germs throughout the plane. Consequently, I ended up sick as well. The flight staff were really nice and patient, just visibly flustered trying to get through the long line to reach call lights. In short, the flight was relatively smooth, and staff very nice.
I just felt it's worth mentioning since this is our 5th time in Mexico and have taken many Aeromexico Connect flights to Puebla, Puerto Escondido, Oaxaca, Cozumel, and Cancun. It would be a welcoming gesture to include a travel voucher to help compensate for our troubles and ensure future Aeromexico bookings.

Therese Angulo
from Laguna Woods, CA
My signifant other and I booked a flight on Aeromexico for my daughters wedding in Tulum,Mexico leaving 11/9/2015 at 11:30p to arrive in Tulum by 1:00p the next day. The agent at the desk said to make sure to pick up our luggage in Mexico City. We got diverted to Guadalajara due to fog in Mexico City. Understandable. Fog lifted flew to Mexico City. Numerous people were put on a wild goose chase for our luggage missing our flight. We didn't get to our hotel till 8:30p November 10 missing the rehearsal dinner and other things that day preparing for the wedding.
Our suitcase had a green arrow which means a connection. The agent should have told us. All along our luggage was waiting in Cancun our destination airport. So basically we missed out on 1/2 of our day at the hotel including the rehearsal dinner which is ALL very important and want to know what your plan is to compensate. No one knew what to do and just told us to go here and there and everywhere. I will be waiting for an answer to this complaint.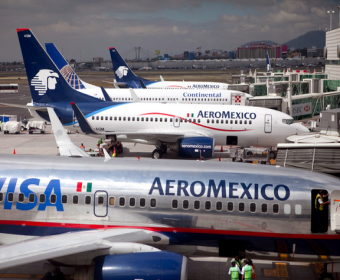 Excellent service given by Aero Mexico. I was travelling from Miami to Mexico and used their services. Aero Mexico has employed friendly and understanding staff who catered to my needs while on board. The meals and entertainment on the flight was good and they didn't compromise on the quality of service. Aero Mexico has done a good job in giving quality service to me and I would definitely opt for their services next time as well.
Have feedback for AeroMexico?
Thanks for your feedback!
Sorry. Please try again later!