Adecco
Adecco Complaints Continued... (Page 2)
84+ reviews added so far. Upset? Call Adecco corporate: 1-877-823-3226

Anita Pongi
from Tuakau, WKO
I was not paid my weekly wage this week which I should have been paid today Thursday the 20th October, I had contacted Adecco to find out what happen, I was advised they did not receive my PO number in time to process my wage I was shown by my supervisor that my time sheet was sent at 9 & PO was sent 9:30 on Monday morning 17 of October I then was contacted back to be told I will not get paid till Friday night my account is now $250 in overdraft due to dishonor payments overnight (Wednesday) into Thursday morning for rent power sky.
I don't feel this is fair as this was a hiccup from the Adecco team I should have some kind of assistance and paying the dishonor fees that was missed. If my wage does come through as I was been told I'll still be short as my wages will cover the overdraft in my account and I'll be real short to make my payments for my bills.

joshua jones
from Memphis, TN
I worked on the 28th 30th 1st and was suppose to get paid on the 5th of October. Adecco corporate said something was wrong with my card so the mailed the check out on the 5th today is the 11th and here it is time to get paid again and I still have not received anything in the mail. If I need to I will go above whoever is suppose to take care of these problems.

Destiny J White
from Queen Creek, AZ
I used to work with Adecco in 2015 at Bright International Corp in Coolidge, AZ. And though i was younger and naive, I loved my experience there. I did have issues with the Machine Operator at Bright, so they moved me into a different department. Later, they terminated me for being late quite a bit of times which i admit and own up too. Now in 2016, I tried to apply with them again because i'm having a extremely hard time trying to find a job closer in town, and the HR interviewed me and even gave me a Start time & date, so i quit my job i was working at the time.
The next day i get a call from Adecco saying they took back their offer because they think it's best i don't come back. I'm currently having a very hard time trying to find a job in town because my current job is seasonal and closes down November 5th, 2016. I'm only trying to prove to them that I greatly matured & will do anything to prove to them I'll be a much employee than i was before & they deny me as if i'm a criminal.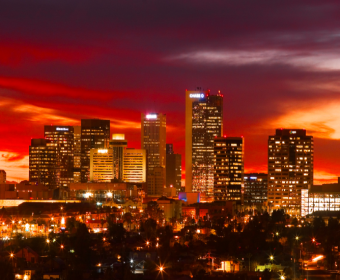 Scarlett Clark
from Phoenix, AZ
I called the Adecco in West Phoenix and a lady named Sara answered. She asked me if I could hold, I said yes, and I was in hold for ten minutes and 15 seconds, before I finally hung up. I tried calling back but I got an answering machine. I tried calling later and a lady named Tricia answered. When I told her I was on the phone for that long she didn't offer an apology or anything, just silence. I felt very frustrated.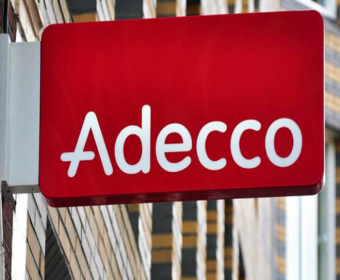 Raylene
from Portland, OR
It's been a month and a half since I have joined the Adecco staffing, I love the job or the program that I'm working for but the recruiter that I have been in contact with has been very unreliable with anything of mine. I should have known when I first had my interview with her she was constantly on Facebook and they made me wait in the lobby area til they finish they're conversation but it wasn't about work. But it wasn't my place to judge whatever they were talking about, I just needed a job period.
And then my first pay check I knew something was going to happen just cause the first impression I had on her which is unprofessional. They messed up my pay and then instead of getting back to me, she waited until I emailed her back a day later. So every email conversation that we had she either responded a day later or not at all. I think that is truly unprofessional and heartless. People work because they want to make sure their bills are paid on time and food for their families etc. but this woman didn't have a care in the world.
My advice is to take care of your employers, always check in with them to make sure they are okay and if they have any questions or concern. That is all they have to do instead of wasting time being on Facebook and gossiping.

Jocelyn E Larraury
from Greer, SC
Local Hickory, NC management hired me for specific job and hourly rate, then dropped both to a lower paying position without letting me know any of their decision making. Very unprofessional by Adecco and I do not recommend them for anyone. If you check their BBB rating, you will see it's a B- currently.

I wanted to submit a complaint about Adecco located at 101 E Corporate Dr Ste 200, Lewisville, TX 75067. This particular office location is bad.

Samantha Edwards
from London, ENG
I have recently taken a social work assignment. After 5 weeks I am still not on the Adecco system and have not been paid. E-mails have been sent to the Adecco consultant and the response to my agency has been really unhelpful. He has not replied to any of my e-mails. I am now not going into work as I am unable to work without being paid. This has been a horrible time for me and an experience which I have never had previously in my 15 years of working as a agency member of staff.

Andrew
from San Diego, CA
I went to an Adecco office in Grand Rapids, Mi in February, 2016. There was a job that I was qualified for and could easily have done. However, the person who interviewed me did not correctly evaluate me and denied me the job. She then gave me feedback which was very negative feed back. It was also incorrect and mis guided. Additionally, They must now have me confused with some one else and falsely claim that I was "nasty" to them when I expressed my concerns to the receptionist, in a calm and respectful manner. At the end of the day. I was not "nasty" at all. Now they are saying they will never help me again. This whole thing is due to a complete and total misunderstanding. They misunderstand and have incorrectly evaluated me.
Additionally, in over one month's time, have obviously got me confused with some one else and are making very disturbing and incorrect accusations about me. Additionally, they think I would not be a good fit for office work? How in the world can they get it so wrong? I have over 7 years of experience in related office work for several different employers, even working as a manager for one of them. It is just a huge misunderstanding. They have this thing completely wrong. Most importantly, this is the first time they had ever met me. Who do they think they are to treat me in such a demeaning way? They need to get their act together. I request a formal apology. I have never worked any where or managed anywhere where it would be in ANYWAY okay for an employee to tell a guest over the phone or in an office that they were "nasty" when indeed they were not.

Lee Daintry
from Banham, ENG
I saw a job online advertised by adecco in Southend on Sea, I phoned the Southend office and spoke to a woman called Gemma, who told me that the job didn't exist, when I queried the fact that I'd seen it online she told me I was being aggressive, which I can assure you I wasn't, then she hung up the phone. The customer service and down right rudeness of this individual is disgraceful to say the least. Someone like this gives your company a bad reputation and should not be working in the the public sector with that kind of argumentative attitude.

Naomi
from Sheffield, ENG
I moved back from Australia a month ago and prior to moving I emailed my CV to Adecco in Chesterfield, Derbyshire and had no response. Ok, not a surprise as best to be in the UK. On return, I called to make an appointment to register. This was a working day being a Monday and mid morning. The phone rang for quite sometime before a voicemail service picked it up. I left a message asking to be called back as I am seeking employment and would like to register. No response. I checked a few days later to see that Adecco in Chesterfield did still exist and it did. A week later I called again and no answer. Again I left a message. No response. Two weeks after my initial voicemail message I walked a fair way into town to go in to Adecco offices in the town center.
On arrival I pressed the buzzer and a young lady met me at the door. I explained that I had come to register and had not received a response to the previous calls. She was terribly busy and couldn't fit me in that day but may have a slot tomorrow (being a Friday) but most likely would be Monday. Could I email her my resume meantime. I explained that this has already been done but gladly sat and re-sent the resume there and then. I explained that I was frustrated with recruitment agencies and that being of good standing I'd come to Adecco as urgently need temp work at the very least. The young lady (Holly) asked what I felt the barriers were to not having been offered any work by any agency and I suggested that I had no idea other than my age and qualifications. I stated that I was prepared to stick labels on jars in temp work just to get an income if need be.
I still to this day have not heard back from Adecco nor have I been booked in for an appointment. Why am I annoyed and filing a complaint against Adecco? Well, apart from the obvious which is being dismissed as a job seeker for whatever reason there is another factor that adds to my annoyance and that is that I am hot on customer service and I have definitely not received any here. If I were an area manager and I had called a recruitment agency and twice it had gone on two different days of the working week, I'd be hauling someone over hot coals! If I learned of this plus the fact that job seekers were getting turned away without even being asked to fill out an application form , I'd be seething! Are you no longer a Recruitment Agency Adecco?
People on the street, 'walk in's' are your bread and butter, they are the people that go to the jobs you seek out. It's all very well gaining leads and making telesales to gain vacancies for the company but you need people to fill those vacancies don't you. How can you possibly function as an employment agency when no one answers the phone! What if that had been an employer looking for staff?
Think you need to employ me, as an area manager or office manager for Chesterfield as frankly, they need a good kick up the arse. Us mature aged job seekers have life skills and people skills that are clearly lacking in the younger generation and as much as Adecco preach not to be discriminatory, it certainly comes across that way when you are blatantly ignored or not signed up on walk in. You may be interested to know that I am not the only person this has happened to. A friend who is also a high level professional was blatantly ignored by your Chesterfield branch and coincidentally, is also mature aged.

Rolin Hill
from Atlanta, GA
First, they neglect to tell me I had to put my own time in when I first started so I'm working for almost 4 weeks straight with no checks. After that gets resolved 2 weeks later. Someone at Adecco corporate office goes into my account and changes my pay into a paycard without my consent. So they change my account back to direct deposit that Wednesday and says that my check will come in the mail that Friday, it didn't come, then they said Saturday for sure, it didn't come, then they said Monday or Tuesday still no check, when I call payroll they act as if they have an attitude just cause I need my money and the temp agency never answers the Adecco customer service phone number or returns messages. I have bills overdue right now because of mistakes they have made.

Steven Jay Ramsey
from Phoenix, AZ
As of January 22, 2016 11:25am The Adecco office located at 703 N. Olive Ave. Phone # (520) 421-1707 has been very business unprofessional in having open communication with it's employees, on this date & time my self was treated very disrespectful by the Branch Manager. I asked if I was going to be reassigned to another employer and her response was I would call you back after our supervisor's meeting which was to take place on January 19th, 2016, to advise you of your status, with not hearing from the Branch Manager.
I called the office on January 22. 2016 and was told in a phone conversation that the Branch Manager told her supervisors that Adecco Inc. no longer honors the contract of employment between it's office. I am filling this complaint against Adecco Inc. on the grounds of rude & unprofessional behavior displayed & shown by it's Branch Manager & Staff.

Rogue Canadian
from Roseau, 04
I was hurt by an Adecco coworkers reckless driving and the laptop the employer said I had to use or get fired. (There are no H&S rules for working in a car). The employer, did not submit an accident report to the insurance company for weeks. When it was submitted, it was incomplete ( I think it was missing my hand written notes, objecting to the way they described the accident as it minimized it, it was a hard forceful impact that tore my tendons and made my uterus a free body inside me, not a slight bump hitting a dirt mound). They told the insurance company I wore a back brace - a lie used to deny my claim.

I was employed via Adecco for a year. Throughout this time they failed to pay myself and a number of staff repeatedly and always placed the blame on another member of staff. When my job ended, due to myself being on SSP, Adecco 'forgot' to tell me that my contract had been terminated. A woman named Sally, from the Wakefield branch answered. May i say she is the rudest, most ignorant woman i have ever come across. Think 'bratty teen that cant be bothered to talk'.
Upon me asking why i hadn't been told i was no longer in work i was told *monotone voice* "i don't really know what to tell you but you wont be getting sick pay anymore". I asked for my P45 slip and she sounded positively put out at the thought of doing any work. She agreed but when i requested some wage slips she said "i wont be able to do that" I said i would make do with a letter stating my sickness period which she said she would send out. 3 weeks later and no p45 slip or letter stating SSP.
I called back to be told she had never sent either out and now she had returned to her lair *cough* sorry, original branch. So one month on and i am still waiting for a simple letter and P45 slip, i have emailed twice since and no one has bothered to reply to my complaint.

Filed an unemployment complaint with Adecco , they had three weeks to respond and responded on the last day to draw out the unemployment process. I have to figure out how to pay my bills. Additionally, they are HIGHLY low budget and unprofessional. I overheard them discussing another person's pay which was higher than mine. If you do not have to work for them DON'T.

Joseph Sonora
from Dallas, TX
I had an interview scheduled at 11am with Brittany Olugbami at the 5111 N. Beach, Ste 148, Fort Worth, TX 76137 office and had gotten there 15 minutes early. Filled out a paper application then waited 45 minutes and was told I had to take a test. I didn't come prepared to take a test cause I didn't bring my reading glasses. Took the test and was told I had failed it and to come back in 4 months. I am a disabled combat veteran with 10 and a half years of service to this great country. I wish Brittany had mentioned to me about taking a test. I would have been better prepared! Is this how Adecco treats veterans?
I thought vets had priority service? If you had only seen the people in office along side me with tattoos all over and tear drop tats it would make you wonder what types Adecco is looking for. It makes me want to write the Secretary of the Veterans Administration to let him know how our veterans are being treated by Adecco.

Davey May
from Slough, ENG
I have been trying for over two years to unsubscribe on the Adecco website as I haven't even received any jobs relevant to my skill set. I need information on how to unsubscribe to not receive anything from you in my email inbox. This needs to happen from immediate effect or will take this further and share my complaint about Adecco with everyone I can online. The customer service there is also terrible.

Cedric Mayfield
from Hialeah, FL
Adecco loves to cheat people out of their money. This week and last week they've shortened my hours and also my pay. I don't recommend Adecco to anyone.

Adecco located me at Shendish Mannor hotel to work however I was treated very badly there and was verbally abused. When I went to go back and tell Adecco they did nothing about it, they were more upset at the fact that I was not going in the next day to do the shift because of the way I had been treated. Also they did not pay me on the following week then the week after that I got underpaid as they put through the wrong hours and they did the same thing the next week after that. They said I had been taxed according to the pay slip. I had asked them to send me the pay slip on numerous occasions but still have no received it. I called up the tax office and Adecco had not updated them of my employment where I was not able to receive my full tax code. This has to be the worst company I have worked for. The branch I was located at was hemel hampstead.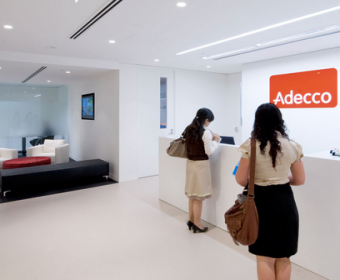 Lim Sai Yee
from Seremban, 05
I worked as part time brand ambassador at heinemman klia 2 last month. 1 day is RM130 and I had worked for 22 days. So I should get RM2860. However, I only received RM 2,589.10 from Adecco PERSONNEL SDN BHD-P.JAYA. Some more, we can claim back the daily pass money as we need to buy the daily pass to go in the departure hall to work everyday. The daily pass is RM2.10 per day. Rm2.10*21 is RM44.1. RM2860 plus RM44.1 is RM2904.1. Hence, I should get RM2904.1. from Adecco instead of RM2,589.10. I ady send all the time sheet and daily pass to Siti Adiera, the agent who introduced me the brand ambassador job. But yesterday I checked my bank account and realized that I only received RM2860 from Adecco. I wanna to ask where is the RM350??I ady email the agent, Ms Siti Adiera few times to ask but she never reply me!! please reply me as soon as possible!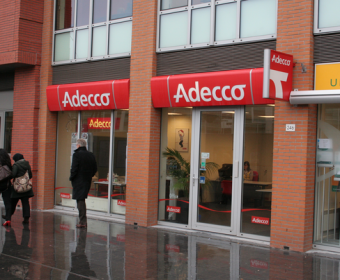 Miss Tracey Tungate
from Northampton, ENG
I was contacted by a Megan Jones in your Northampton Office concerning a job she said I may be interested in. I was asked to go down and register - which I did on the 29th October 2015. Megan Jones then explained the job role and asked if I could just alter my CV a little - I said ok and she said she would be in contact. I altered my CV that day and sent it to her, with no reply. Anyway I left it a couple of days and then emailed her to see if there was any news on the job that she mentioned and waited for a reply. It is now the 7/11/2015 and she has not replied to my email and I feel very disappointed in your company - as she contacted me and did not even have the decency to reply - even to say the job was know longer available would have been nice. I feel that your staff, or some of your staff need to remember that people like myself keep them in a job, and also should take a course in manners, as it is clear that Megan Jones clearly would benefit, she has clearly become to big for her boots. This email is something I feel I should do so other people are not treated the same.

Devon Murrell
from Louisville, KY
Ok so one of the Adecco agents has don't nothing but screw me around honestly I have called and left tons of messages I've emailed and I've went in there. This women either sucks at her job or is just being rude to me. I was there almost to weeks ago to trying and get a job so I left my old bosses reference number I called him today to ask if he got a call from her and he said no. Two weeks really honestly I'm not one to say people should be let go, but I really do think she does.

Ethel L Watkins
from North Vernon, IN
My only complaint is that every time I apply for a position with Adecco. A different contact person calls me rather then the one the ad has listed and offers me a job that is not the one I applied for and not one I have any experience or qualifications in as well as way less pay! Why can't they give me the opportunity to prove my skills in the one that I applied for and am certainly qualified for and proved by testing. Probably because they want their friend to get it? I just don't understand this! it happens over and over. When I first started using Adecco, I had such a great experience and great temporary jobs with them and filled in frequently and one led a to a great permanent job but unfortunately, that company later closed its doors and I got laid off.
I then moved. My first experience with them close to the area I moved to was a night mare! The recruiter told me the job was in accounts receivable. She set me up for an interview and told me to dress casual. So I went for the interview and the Company sent me to the warehouse and said there must be some mistake that this job is for warehouse "receiving" which I could not do based on experience. When I didn't take that job, that recruiter called me and balled me out! I later found out from another Adecco recruiter that there was an accounts receivable position that she sent one of her friends to get!
I found another great job on my own and was laid off again a few years later, so thought I would try Adecco again, The recruiter was awesome Traci McBurney was her name, and she found me a great temp to perm job in Human Resources and payroll, just my area, I was finally offered a full time position there but by that time I had to reject it due to some serious health issues I had been diagnosed with, that would not have worked out with that companies needs, I hated that but I couldn't do anything about it.
I have since then started my own business but occasionally like to get temp jobs for extra money for new equipment. I used Adecco Nov 2014. I was not given the opportunity for the job I applied for but they called me for something else, I really didn't feel comfortable about it because it was in a call center where I did not have any experience but I accepted because I needed the money. There was one day we had snow that made it hard for people to get to work but I made sure I got there on time and worked every day and full hours because I wanted it to work out. Hardly anyone was there the day it snowed not even the supervisor, but I WAS! After a few weeks there Adecco called me and said I was no longer needed, I asked why and they said the assignment was over. I don't know what happened.
My business has been growing but I can't keep up with the bills for it, so I am forced to look for full time work again and do the business on the week end. I recently applied with Adecco for a payroll position which asked for specific requirements and qualifications. I have 10 + years in this area and feel I am more than qualified for. It made me angry that a different recruiter Rachel (it was a New York # I live in KY) than the one listed on the ad called me and said they got my application for EBAY warehouse! when that is not what I applied for! I applied for the Payroll specialist job in Walton, KY at $16 per hour why would I want warehouse for $9 Why do they do this knowing what you applied for? Why don't they give someone a chance? I am pretty sure the payroll job is still open.
Then this morning I got a text asking if I wanted a warehouse job! NO! I understand they need to fill their jobs but I have experience as a Human Resource Generalist and Payroll Administrator, why can't they find me something closer to that if I apply for it and its open. Anyway Adecco needs to be better about monitoring their recruiters. From this point on I will probably be using a different temp agency. I don't want to because Adecco is convenient for me but I need to do what ever I can to find the right position for me.

Can you explain how a manager located at your Modis office in Cary, NC has had several complaints to HR and he is still managing that office. We are talking over a half dozen complaints ranging from fowl language, bullying, and allowing HR issues to be swept under the rug!

Nikki
from el Campello, VC
The staff there closes the shop when it suits them. They are unhelpful and do not put you forward for any suitable positions but play favorites. This is a truly awful company, very rude and have no customer service standards. The Adecco brand in particular I am talking about is the Hartford Branch.

Latisha Bazin
from Orlando, FL
I think we are not getting paid fairly , i work 3rd shift and they pay us regular pay ($8.05) and we never do the full 8 hours on the clock, and when we do we still get the same pay. I i have been told working 3rd shift we should get paid more than min. Wage due to it being night. Some people get sent home for not doing there numbers by lunch time and those hours will only total 3 hours. I think somebody should do something about this , investigate this situation i am not the only one who feels this way . We get treated as if were slaves, no music no socializing , nothing. I feel as if we work it shouldn't be a problem , i thought we got hired to work , not to make numbers and be sent home. Somebody please get back to me , if nobody response back i will just quit because they way they treat us is ridiculous. Thanks

Robert Hoag
from Auburn, NY
I honestly think you should look into the Auburn NY branch 1st of all how in the hell can you pathetic comp. write up people with a lagidiment dr. excuse why dont you get up & go to work with the flu broken shoulder or what not now i was going to work for ur company but iv seen first hand in this bullshit the only thing between me & them i have the guts to say &do something bout it u have no right im gonna leave ya with this to start if i dont hear back from you ill email someone higher than you doesnt matter to me but something needs to be done about this matter thank you.

Hello Complaint board, I had a very bad experience with Adecco India PVT LTD and actually the department of Adecco is very worse. I worked with them almost above two year and after that i applied for PF in this year March' 2013 and till today i am regularly following up with them but no response. My PF number - KN/BN/342/34272/376999 No responded person - ravi.kumar@adecco.co.in, asc@adecco.co.in. Please help me and look into this matter.

I have recently dealt with a Ms. Emma Ferguson (email address Emma.Ferguson@adecco.co.uk) from your Ayr branch regarding a position advertised through Adecco. I have to say I have contracted now for many years and am registered with at least 10 agencies and Adecco is by far the most unprofessional that I have encountered.
Ms. Ferguson was consistently unprofessional on the telephone and did not listen to what I said regarding notice periods, having to ask repeatedly by email. She also had an unnecessary attitude asking if I wanted to 'leave the application' when I stated that I would need some notice before being able to attend an interview. Thereafter, she asked on Wednesday afternoon if I could attend an interview on Friday morning at 9am (I work in Aberdeen, the interview was in Prestwick). Since then after advising Ms. Ferguson that I would not be able to attend an interview at such short notice I have emailed a few times asking for an update and if the client could accommodate me on Saturday or next Friday, but have not even received so much as an acknowledgement or confirmation that she is in fact working to arrange an alternative date for an interview.

I was working in Johnson N Johnson from Oct-2008 to March-2012 and I was working with Adecco from April-11 to March-12. I have completed my 1 year in Adecco. My colleague Satej was also working with me from April-11 to Feb-12 in Adecco. After left the Johnson N Johnson we got our salary on time but we were follow up to Adecco for our FNF please see our trailing mail. Satej got his cheque of Rs. 3500/- (Only Bonus)for FNF he was asking for his balance amount to Kadir but Kadir told him we have not only processed your leave encashment will process in next month. After that I have received a cheque of Rs. 9146/- (Bonus+ Leave) only.
Kadir told me we have processed all your FNF amount. Satej was still follow up his balance amount to Dinesh. In current month Dinesh has processed a cheque of Rs. 19700/- for FNF. After that he called Satej and told him don't tell anything and don't share any information to Vaibhav for your FNF but I have all records. My Question is Satej left the company before me and Our pending leaves are same and my salary is also more than Satej then How could I get only Leave payment of Rs. 5300/- and he got a cheque of Rs. 19700. Your Adecco Mumbai team (Andheri) and Adecco Support team not revert any mail which we have sent.

Susan Holbock an adecco rep in Miamisburg, Ohio called me with a job match. Well one that she thought was a match! the company was Workflow one in am a healthcare worker that deals with Ehr/EMr or Implementations/ However when I asked how does this job relate to my skills she advised me to research the company because its a great opportunity. So I did but was perplexed by the skill match so i called her back with questions then she incouraged me interview for the postion and ask my questions then. Well, I did and i noticed that both managers danced around my questions. So i asked more in depth field related questions and the head manager again danced around the question.
They insured me the position was healthcare related and that even with the meaningful use changes and adaptions this position would be relevant and an industry leader. Well i got the job worked for two days and heard nothing but sweatshop horror stories from the employees. Not to mention the job wasnt really directly related to healthcare! It was a print industry job that made prints for healthcare companies. Susan and the managers lied to me terribly! I didnt go school and receive a masters degree and a RHIA to work in the doomed print industry!!!! I called Susan to adressed my concerns with her lies but she was absent from work that day.
So i left the message with Irene and also gave my 24 hour notice. The next day i called in and susan was very cross with me and informed me i wont be able to work with adecco for one year because i didnt speak with her and irene didnt tell her why i called. Thank god i didnt quit my original job i only took vacation!!! LOL I laughed at susan because she thought she had me in a pickle. I told her to keep my two days pay i didnt need it and went back to work that same day at my old job she told me to quite!!! Dont fool with Adecco especially the ones in miamisburg, they will attempt to have you in the welfare line if they can!
If you do go through them make sure you have a paper trail to back any claim you may have. I.E call then email all parties verifying conversation. If not thet will lie to keep they asses out of trouble. always CYA.

I applied online at Adecco Employment Temp Agency and the next day the recruiter called me. She told me to take 7 loooong dumb tests, only needed to check my background history and driving record? Needed my diploma and needed me to sign a book of paper works weird, the job had nothing to do with driving, went into the office only 3 times and paid for parking 3 times $6.00 each time. It took 2 weeks then I finally got the job down the street where I live. There was only 3 people who worked there no one wanted to help me do my job but to sleep and snore so I called the Adecco Employment recruiter and she no longer work there so I had to deal with a new recruiter. She was sooo mean and unprofessional.
I told her I didn't like the job and spoke with the Adecco Agency manager, the manager said "You can quit" I then quit the next day ( even allowing enough time for them to contact the place that I worked at ) The recruiter caled me and said we no longer can work with you anymore with an attitude and hung up. Four weeks went by and I haven't gotten my paycheck. I was thinking like are you serious? You havent even paid me. I had to call Adecco Temp corporate and they finally sent me a check after 4 long weeks! I will never go to Adecco Employment Temp Agency again.
Have feedback for Adecco?
Thanks for your feedback!
Sorry. Please try again later!