AAMCO
AAMCO Complaints Continued... (Page 2)
95+ reviews added so far. Upset? Call AAMCO corporate: 1-800-GO-AAMCO

The disrespect the rudeness the unprofessional conduct. Not doing what was requested. The lack of customer service.

Aliya Nunnally
from Baltimore, MD
Very Rude, inadequate service! They were very nasty from the onset of service! Changed their mind once the vehicle was towed to their place! Called repeatedly harassing me!


You can now Print this page for your records.
Bureau of Automotive Repair Complaint Form
Tracking Number: 2019032850723
Person Filing Complaint:
Last Name: Terry
First Name: denise
Address (Number and Street): 1932 5th st
Apt:
City: turlock
State: CA
Zip Code: 95380
Phone Number (8AM-5PM): (209) 409-1244
Alternate Phone Number: () -
Please enter the email address: goodluck5108@gmail.com
How did you hear about BAR?: Internet
Date of Service/Repair: 12/15/2017
Vehicle Year: 1999
Vehicle Make: chevy
Vehicle Model: corvette
Vehicle License Number: 6lpto17
Business / Professional You Want To File A Complaint Against:
Complaint Filed Against: AAMCO
License Number: ARD00255511
Address (Number and Street): 3580 Sonoma BLVD
City: Vallejo
State: CA
Zip Code: 94590
Phone Number (8AM-5PM): (707) 644-2929
Please briefly describe your complaint (Be specific - Who, What, When, Where, How): I called on December 15,2017 to get an estimate of how much it would cost to replace the clutch in my 1999 chevy corvette. the woman told me that it will cost $128.00 to look and diagnose the problem and that if I decide to get the repairs done that the $128.00 would go towards repair. so I went ahead and told them to repair the clutch . the lady guaranteed that my car would be done before Christmas cause I live in Turlock was only visiting Vallejo.the ladys name was Kay. I went back on 12/21/2017 to pay and pick up my car . my son drove it from AAMCO to his house in Vallejo and h the gear shifter kept popping out of first and second gear. so I called the following day 12/22/2017 and talked to kay told her what was happening to my car and that my car kept dying when I tried driving it.she sent the machanic that worked on my car to my sons house to see what the problem was. the guy showed up at my sons house with no tools . I asked him why my car keeps dying and he said he didn't know. I noticed the the air filter wasn't on correctly and asked the guy if that could be the reason he said yea maybe and asked me for a screw driver. he said the reason the gear shifter keeps popping out of gear is because its not lined up right and told me to bring it back to the shop after the first of the year 1/01/2018 so I called on 1/02/2018 and was told that the mechanic wasn't in yet to call back so I have kept calling and no one ever returned my calls . and my clutch still hasn't been fixed and it still popps out of first and second gear a nd it also grinds and makes a whinning sound the total price I paid for the repairs was $2,593.14

Anthony Sandor
from Ormond Beach, FL
I had a transmission with a problem in the third and forth clutch pack. That cured the problem almost $3000.00 after and 4 days longer than expected.
When done they thy said the shifter cable was bad and was told to leave the car again. I am gun shy now that they will charge me another Outrageous price. The guy in the shop told me that it would probably be $1800 ended with $2700. Here the parking paw dont catch until it rolls a foot then gets jammed into gear. Also my back-up lights stay on now. Great Job.

I have spent more than 4000 to repair my car I still have a check engine light on and was unable to get it smogged partly due to the AAMCO here losing my paperwork needed to get it smogged then he was advertise we are selling these vehicles I put a 1000 dollar deposit down and since then have received nothing but the run around continuously for more than a month other than an offer to refund my money and I inform him then no I want the vehicle we have a written contract and it seems as if he is trying to breach the contract because he has gone missing again when he was supposed to meet me with all the paperwork yesterday he knows that the vehicle I am driving is not legal to drive because I informed him that the check engine light is on again I have been trying to pay off the purchase of the truck I contracted with him for but it is being used buy someone there even after he received my deposit

I have spent more than 4000 to repair my car I still have a check engine light on and was unable to get it smogged partly due to the AAMCO here losing my paperwork needed to get it smogged then he was advertise we are selling these vehicles I put a 1000 dollar deposit down and since then have received nothing but the run around continuously for more than a month other than an offer to refund my money and I inform him then no I want the vehicle we have a written contract and it seems as if he is trying to breach the contract because he has gone missing again when he was supposed to meet me with all the paperwork yesterday he knows that the vehicle I am driving is not legal to drive because I informed him that the check engine light is on again I have been trying to pay off the purchase of the truck I contracted with him for but it is being used buy someone there even after he received my deposit

jason cozine
from Laurelton, NJ
Brought in my cadillac escalade because I had it worked on by AAMCO in Toms River. It is still under warranty. It has been in the shop for over a week. I've been checking on it. It went in on Monday the 14th of January. I called on Thursday the 17th. I was told it was on the rack being looked at. I called today January 23rd and was told to call back they have not even looked at it yet. In the conversation on the 17th I was lead to believe the car would be done some time this week. I really need my car back. As of right now I have no idea when my car will be fixed. I fell like I am being neglected and they are taking paying costumers over me. So I fell my business was only good when they did the initial work on my car and I paid for the work. I would appreciate it if some one could look into this matter. Thank You!

Brian Simms
from Mountain Home, AR
2005 Dodge Durango taken to Linden ave zanesville AAMCO location. Services were paid for to rebuild my transmission. Only weeks later I was stranded and the truck was not moving Dec.31 2018. We had AAMCO come and get the truck on January 2, I was trying to discribe what the truck did when it stopped and asked the driver if he was one of yhe machanics He said no I just pick up cars. The office was closed the 1st. They called me the 3rd of January and said there was a 1/4 inch travel in my crank shaft front to back. They said the engine was bad. To which I answered that is not possible because a motor will not run with that issue and when the truck stopped moving the engine was still running fine. He said they would get it on the lift to look and they had not had a chance to get it on the lift yet. Which voids his statement previously about the truck . A problem can never be diagnosed without first investigating the situation.
The following day the 4th of January 2019 I arrived at the shop. Talked to a person at the front desk, explained my concern about the truck and was told he did not know . I asked if I could walk out and take a look. I walked into the shop I observed the tow truck driver that picked up my truck on the 31st. He had a 4 foot pry bar and he was pulling and cranking on it under my Durango. He saw me and put it down. I questioned him about what he was doing, to which he said let me show you what the problem is with this engine. I answered back you mean the transmission. There is no problem with the engine. What were you doing with a pry bar under my truck? He said come over here and he puts the pry bar behind the main crank pulley braces it off the cross bar and pulls me crank out 1/4 inch and then slams it back and does it again. I explained that is never a way to check that and then said you are cranking on my motor you are going to damage my motor. I went back into the office and told the guy in the office that I just saw we talked about the motor being fine when the truck came in and he agreed that the pry bar should have never been used and that would be adressed. We talked about how they covered up the improper transmission install by now damaging the motor and now I need a motor and a transmission. Russ the manager called me the next day said flex plate was broken and he checked the rear bearing on crank and it was good all the way around except one spot that had damage and 1/4 inch of play. The shop turns it into their insurance and adjuster calls us saying they will cover a used transmission and says nothing about the engine. Now I have a truck that is destroyed in the engine and the transmission . AAMCO needs to fix my truck. I paid for my transmission to be rebuilt and saw the crow barred damaged flex plate and now I am being mistreated. The motor was never an issue and now the motor and transmission that I just paid for are messed up and the manager Russ is treating me very inappropriate an insurance agent of your company he should not have then even contacting me by the way. But he offered me less than the rebuild that I just had done paid for and got a warranty for. The only four wheel drive we have we do not live where we can survive without a four-wheel drive in the snow we're getting I had it fixed early before all the snow started so that we would have it and now we are out of car and I'm being treated very badly and I need this to be made right.
Brian
740 270 4373

Tyrone Connie
from Sierra Vista, AZ
I did not receive my Veterans discount, And I was aloud to used my AAMCO credit card

isabel rodriguez
from Arvada, CO
WORST Customer service and WORST transmission repair shop!
I've contacted Mike Pekula at Corporate Customer Care via email mostly, since it's impossible to connect via phone, no matter how many times I've tried. I'm still waiting for a reply! Not even the decency to at least reply, has left 2 voicemail messages only to have me call the toll free useless number. Clearly NOT unreachable by phone, and this lack of customer care has gone on several months now. I'm tired of playing phone tag and even more tired that this situation is still not resolved. Since May of this year, I've been waiting for resolution from Aamco, yet my transmission is still not right.
My car has spent over 3 months in and out of the Aamco shop in Aurora, CO on Colfax (on several visits) since my car's transmission was replaced in June 2017. I've taken my car for a second opinion to a local, highly rated transmission shop, Kimmer Transmission, thanks to our local troubleshooter Tom Martino (Tom Martino Troubleshooter Radio Show). I've also had local Meineke shop confirm that my transmission is slipping even still. Torque converter and solenoid issues. THIS is unacceptable!
I've waited for some kind of assistance and resolution from Aamco, but clearly no one at Aamco cares. I'm truly disappointed by every single person I've dealt with at Aamco.
At this point, I don't believe my transmission needed replacement. My car is much worse than before visiting Aamco. I've lost a lot of my hard earned money. I will never get back the wasted time/days when leaving car with Aamco. I will not get back over $1400 in car rentals and Lyft rides while my car was being serviced, supposedly. I have been requesting a FULL REFUND so I can move on and have another transmission shop fix/rebuild my transmission and/or start looking for a new car. STILL NO REPLY from anyone at AAMCO Corporate, and the local shop treats women like idiots. THEY refused to help me and only insulted my intelligence!! Clearly THEY were lying to me, over and over!! I have every conversation in writing and have caught both the owner, Joe, and the manager, Brandon in lies and backpedaling away from the truth. This shop also refused to provide details on the "diagnostic checks" done on my car to "fix" the issues that have never been fixed!!!

Joseph booth
from Chandler, AZ
I took my car to aamco in mesa as cause my check engine light went on. They charged me 365.00 . A week after they fixed it my check engine light went on again. I've taken my car back there three times and they tell me different bullshit. Now I was told to take my car to nissian and pay another 165.00 to get the check engine light off. Nissian said it doesn't even look like aamco even changed out the mass air flow sensor and mass air flow sensor boot. I've wasted five days taking off work to get my car fixed and payed 365.00 and car still isn't fixed. I want my money back plus I have keyless entry on my car and brought new batteries for my keyless entry to aamco and asked if they could change the batteries. They kept my new batteries and never changed the batteries. I want my money back since aamco can't get my car fixed and keeps wasting my time.

Daryl Williams
from Middlesex, NJ
My vehicle is damaged my vehicle is a handicap accessible vehicle and now my ramp is damaged will not stow properly now vehicle will not start I need a jump every morning

Lawrence
from Chicago, IL
Hired aamco to install engine and transmission, after installing they tell me i gotta pay extra for Ford co.to finishjob to get truck running. When I already paid them to do that

Andrea Beverly
from Washington, DC
If I could give this company a zero star I would, took my vehicle here because my transmission was going out they charged me 800 dollars to take the transmission out and take it apart to see what the issue was, they called me back and said that it would be 3800 dollars to repair the vehicle which is a lot a money for a 2011 chevy impala, I made it clear that I did not want the services and to put the transmission back into my vehicle and I would give them the 800 hundred dollar for taking it out of the vehicle. they told me I would have to give them double the money which is 1600 dollars to put the broken transmission back into my vehicle, I have never heard of this, they've had my vehicle for four extra day and have yet to put my transmission back into my vehicle, they are unprofessional, lairs and crooks and I'm going to sue this company

John Peterson and Julie Lewis
from Seattle, WA
We're do i start other than by saying we spent $2,700 almost 9-27-18 then then they had are car for another month and they gave it back and then we didn't even make it back too the Northside of Spokane from the valley ammacco shop before it started doing the same thing it was doing before so we brought it back again the following day and then they said they would get ahold of us when it was ready and three weeks later they said the couldn't figure it out so they sent too a specialist and 2 weeks goes by and we just got the car back yesterday and this is BULLSHIT WERE NOT RICH PEOPLE AND CAN BARLEY GET BY AS IT IS AND WITH CHRIATMAS AROUND THE CORNER WE ARE BACK TOO HAVING A BROKEN ASS CAR AND BROKE CAUSE ALL ARE $2700 IN SAVINGS WENT TOO AMMACO.... IM JUST GONNA LET U RIGHT NOW I THINK YOUR BUSINESS NEEDS TOO TAKE RESPONSIBILITY ON GIVING US ARE REFUND BACK SINCE U ALL CANT FIGURE THE CAR OUT SI WE CAN TAKE IT TOO SOMEBODY WHO KNOW WHAT THERE DOING.....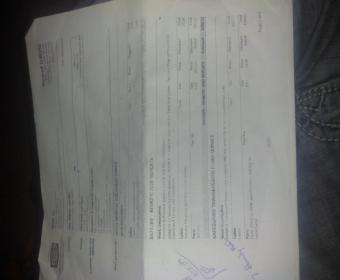 Craig Kantruss
from Shelbyville, KY
They're consumer service is absolutely ridiculous. Charlene who is handling complaint doesn't have a clue and is is totally unresponsive about returning my calls. I think it's lawyer time. And if I cannot get there attention it'll be social media time.

charles jaster
from Clearwater, FL
To whom it may concern, I am not happy with your AAMCO tonight 11/13/18 645 PM
My van was in your shop on Friday to have a compressor that failed under warranty.
Every one that works there is nice like all the reviews state but the communication to customer is so bad
I realize stuff happens but when a customer relies on a vehicle and is told a day and then that day goes by with no one calling you
there is a problem. I usually dont do reviews but tomorrow 11/14 will be the 5th day of no car and loss of income.
So I am not happy that it has been one thing after another since the A/C was fixed.I am trying to pay that Snap loan off in the 100 days allowed
and now I am behind because of no Van. I am out $500
I cannot go another day without my van and dont want to be told again that I can go down the corner and rent a car
I will call again in the morning and every hour since no one calls to give updates there
This Aamco does not communicate with its customers and lies and lies telling you when the car will be done and then it is finished.
hey worked on my A/C Sept 7, 2018 and since then multiple problems have happened with car.
The latest problem was the compressor failed and they got the van on Nov. 8th and told mt they could not get the part and it was being overnighted and would be there on Sat. 11/10. Guess what part never got there I called and that was the excuse and it should get there Monday the 12th.
Now it is Tuesday 11/13 and I called because they never call or and no one there has a clue what is going on. I will file a complaint with cost I have encountered because I didnt have my van I am out $500

James Taylor
from Danville, VA
I dropped off my 2012 Buick Enclve to Aamco Transmission Total Care, 525 Memorial Drive, Danville, Va, the second week of October, because the vehicle was intermittently shaking. I was informed by Aamco that the cause was "shuddering". I was told that there was metal in the pan and that the transmission needed to be replaced. A few days later I was told that the repair was done and ready for pick up. I paid the bill of $3313.56
After picking up my vehicle, I noticed that hot air was coming out of the driver side air duct. I attempted to lower the heat, but to no avail. No matter what I did I could not stop the heat with the climate control. I called Aamco and reported the problem. I was told that it was just a coincidence that it failed now, but I could bring it back in. I dropped it off and later received a call stating that there was a problem with the shutter door and it must be a coincidence that it failed now.
I picked up the Buick since I had a trip to Richmond, Va, that weekend. During the trip I noticed that the transmission hit real hard when coming from a cruising to a reengaging of the transmission. This happened repeatedly. Also my remote starter no longer worked as I attempted to warm up the Buick. The transmission fluid on the floor of my garage has ceased at this time.
I would like these three things resolved. I have lost the use of my vehicle for 10 days so far, which is a hardship in itself. I have never encountered so many coincidences in my life. I paid $3000 to resolve a problem, now I have three problems. I am prepared to contact whatever licensing or government office to get a remedy and if necessary legal help. I chose your company because you have a good name and reputation. I hope I made a good choice. What would you advise me to do?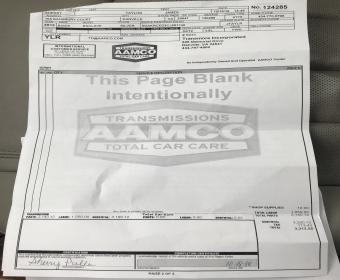 Jim Streicher
from St Louis, MO
I had my transmission rebuilt in January of 2016. It only has had around 35,000 miles since the rebuild and it's having issues. I took it back to the AAMCO where it was originally serviced. They are saying that the 3rd gear clutches are slipping. They said because the 12 month warranty is up they said they will repair it for an additional $1600.00. This is not acceptable. I have used AAMCO for years for all my vehicles. The transmission rebuild should last more than 35000 miles. I feel this should be resolved without me having to pay additional money.

isabel rodriguez
from Denver, CO
I'm still waiting to hear from Mike Pekula at Corporate, RE: another AAMCO shop for recheck of my transmission replaced last year. According to another AAMCO shop, under warranty work must be done by the original shop if located within 50 miles. I refuse to go back to a shop that clearly doesn't care, doesn't know how to fix my car's transmission, and has already wasted enough of my time and money!
It's sad that NO ONE at AAMCO will take responsibility for such horrible customer service and inadequate repairs. My transmission was replaced last year. Since then, my car has been back to AAMCO on several occasions for a period of over 3 months. The "check transmission" light has never turned off, and after continued attempts with Aamco, Colfax Ave, Aurora, CO, this issue is still NOT FIXED. Low transmission fluid errors continue, even after replacing fluid. Car continues to have issues, presently, Torque Converter/Torque Lockup Solenoid. I have not only lost money on car rentals, Lyft/Uber rides, but also down over $3800 in replacing the transmission which probably never needing replacing. This "check transmission" light was NEVER on before the car was taken to AAMCO. I have been treated like a "stupid woman", talked down to, and have caught both the owner and managers of this shop in several LIES. They have not done anything right!!!
I have since taken my car to another transmission shop, locally, non-AAMCO, for a second opinion. My dashboard lights "check transmission" and "check engine" have never turned off since my transmission was replaced last year. And the "check transmission" light was never on, until after my transmission was replaced. Somehow, even after the last visit to AAMCO on Colfax, Denver, CO, where they had my car for 2 months, it turned out the transmission fluid was 2 quarts low?? Even after "waiting for parts to rebuild transmission"??? Further proof of the lies from this store!
I am requesting a REFUND from AAMCO, for all the car rentals, lies, poor customer service, and non resolution of car repairs needed. This store clearly is NOT qualified to work on transmission, especially for Isuzu. I realize my car is 16 yrs old, parts for Isuzu are hard to find, and this car no longer sold in USA, but AAMCO told me they could repair my car. Instead, I have more issues than I had before I took my car to this store! I truly believe nothing was done after the initial transmission repair, and I'm still convinced transmission DID NOT need to be replaced.
REFUND my money!!!
I do not want any AAMCO repair shop working on my car!!!
Time to call the news, consumer reports and really get the job done!!

David Rios
from Charlotte, NC
Issue #1
On Monday, 10/22/18 vehicle broke down and was towed to AAMCO service center at
284 Cabarrus Avenue W. Concord, NC. AAMCO recommended we replace/rebuild the transmission
and so we granted permission to proceed and paid in full. We expressed urgency because the
owner lived out of State and so AAMCO told us they would prioritize. AAMCO said the work would
be completed by 10/26/2018 however they received the wrong converter so completion was delayed.
Because of this the owner was forced to rent a car to drive back to PA to return to work. Meaning now
the owner has to spend $200 for a rental, over $100 in gas, and 40 hours of driving back and
forth from NC to PA.
Issue #2
On 11/1/18 we were told the car was ready so we went to pick up the car and after driving 3-4 miles
the car overheated so we were forced to get the car towed back to AAMCO ($69). Before the tow truck
driver hooked up the vehicle I checked the radiator overflow reservoir and it was empty. I wasn't
sure if AAMCO forgot to fill it properly or if they filled it then forgot to tighten the cooling
line that runs to the radiator or if there was some other kind of leak. I am not a mechanic so I could
not chance damaging the engine running it on low or NO coolant. Huge inconvenience because I drove 45
minutes to pick up the car then from the time it broke down and the time we were done with the Tow truck
driver it was another 90 minutes, then another 40 mins drive back home.
Issue #3
On 11/2 AAMCO confirmed the car was fixed so I drove another 40 mins back to pick up the vehicle and
when I inquired why the car over-heated the response from AAMCO was that there was an air pocket in
the line and that there was no way for them to know that the coolant level was not at the required
level? They said they tested the vehicle and it did not over-heat on them? All I know is that
vehicle was driven from PA to NC and it did not over-heat so why would it over-heat after being
serviced by AAMCO? Obviously ensuring replenishment of anti-freeze after transmission work
is AAMCO's responsibility not the customer's. So to add insult to injury AAMCO told me they didn't
think it was their responsibility to refund me for the tow because the issue wasn't mechanical? I was told
they would run it by the owner but after 5 days they still have not confirmed whether they would reimburse
me? Also on this visit I was confronted by one of the workers at AAMCO who overheard my conversation with
the manager and he said, "Most drivers know to check fluid levels"! Which was unprofessional and
inappropriate….made no sense at all.
What I expected was an apology for the inconvenience of having my car towed after AAMCO
verified all was good and a reimbursement check for the tow. So now I am left with calling the
AAMCO Corporate office in hopes that they would "correct" this because I cannot get this local AAMCO
owner to do the right thing.

Carlonda Chambliss
from Stockbridge, GA
Here I am AGAIN making ANOTHER COMPLAINT about my, experiences with AAMCO. Last week I spoke with Aaron at 796 Hampton Rd, McDonough, GA 30253., in reference to my 2014 Ford Fusion, transmission issues. I called State Farm to tow my car to the location stated above on Thursday, November 1, 2018. On Friday, November 2, 2018, I contacted Aaron and asked how soon does he think that my car will be fixed. At the moment he stated that he has to wait and see what Silver Rock says. I was under the impression that he had already contacted Silver Rock. I called Silver Rock that my car has warranty with and a representative stated that no one from AAMCO has called about my car. So I let that slide just to give them time to contact Silver Rock. I contacted Silver Rock on Monday, November 5, 2018, late in the afternoon and again a representative stated that still no one from AAMCO has contacted them. I then called and spoke with Aaron at AAMCO and he stated that my car was ready. I was very surprised at this. On Tuesday, November 6, 2018, my husband picked up my car and stated to me that the car is still performing the same way it did when it was towed to AAMCO. My husband and I went back to the location and my husband asked Aaron did he or anyone test drove the car before making the decision that my car was fix? Aaron clearly stated….No. we were livid!! Then Aaron noticed that our car had a spare and stated to my husband that the issue could be because to the spare. This is a load of bull**** if I ever heard of one. My car has been at AAMCO for the third time and this is the best that Aaron could come up with, my spare tire? My car was having issues L-O-N-G before a spare was placed on to my car. He dare he blame it on the tire. It's not PROFESSIONAL and it's certainly NOT ACCEPTABLE. I have missed a few days of work and my son who is autistic was not able to go to therapy for speech and occupational therapy. I have to use my personal vehicle for work and GOD forbids if I break down while enroute to one of my jobs or taking my son to therapy and my car breaks down, I will not have the money to have it towed. State Farm charges us if the destination is more than five miles away from where the car needs to be towed. I can NOT miss any more time away from work, my son can NOT miss any more appointments for therapy because of the negligence of one company. I want and demand an apology from Aaron and anyone who "supposedly" fixed my car. Aaron should rent me a vehicle because now I have to take a chance and drive my car to work, pick up my son afterwards in hopes of us making it home safely without my car breaking down. Not only that, Aaron or AAMCO should rent me a vehicle so that my son and I will not be inconvenienced. I don't believe in social media but dammit I'm going to sign up and post this story for the world to see if I don't get any compensation for AAMCO's (Aaron) incompetence. I am very livid and I want to speak to the CEO and or the President of this company…NOW!!

Barry Navarre
from Slidell, LA
Wife vehicle lost all transmission fluid while driving home from her mother's house a few miles away. Called ammco, said they would do a diagnostic on transmission , let me know what the problem was, an would not make any repairs unless authorize by me,had vehicle towed to ammco, received a call from them stating that the problem was not that bad. They needed my permission to run the diagnostic and it would cost $189.00 and 50.00 dollars to put 5 quarts of transmission fluid. Well what I was told by a mechanic that there is no machine that can tell you what,s wrong with your transmission.what I believe happen, they put five quarts of fluid in, drove it around the block , check to see if the oil leak out , call me tell me I need a new transmission are a rebuilt one. New one cost $5700.00, rebuilt $4700.00. Ammco scams the public. It cost me $285.00 for nothing. What a rip off. Don,t bring your vehicle to ammco.

Reano, Eddie & Michelle
from Vallejo, CA
We took our 2003 Dodge Ram into our Vallejo Branch for transmission problems in October 2017. I paid 3900.00 for a rebuild, 2500 on an Aamco credit card and 1300 in cash. They told me that I had warranty until spring of 2019 and that my paperwork was in my glove box. 5 months later in March of 2018 I returned with the same issues. They told me that I still owed 1300 for my truck and I told her that it was paid in full. First of all if I owed money they would not have released my truck to me. Come to find out that location had changed ownership and talking with new ownership it was very possible that the previous owners had pocketed my cash. When they evaluated my truck they told me that my transmission needed to be rebuilt again and that the transmission fluid was burnt. How does that happen in 5 months? June 6, 2018 I took it back to Aamco because I had fluid leaking. They informed me that the transmission had to be rebuilt yet again. This was the 3rd time in less then a year. Now here it is September...3 months later and my transmission is acting up again. I take it back to Aamco...this being the 4th time now to basically tell them I want a brand new transmission put in it. She said that my warranty was good until October 19, 2018. I get a phone call from her saying that my warranty has expired do to mileage. She told me back in March that the warranty was 12 month 12,000 miles from original date of installation which was in October. Should the warranty start over when the ownership changed which would be March? Now they are saying if we want them to fix it it's going to be another 2,000.00. This is poor customer service.

My transmission was replaced at Aamco in Orange Park Florida. Immediatley after transmission was replaced my car would not start a the time. I took it back to Aamco. I was told they had to put in on a machine for $100. I just paid for a new transferred. I didn't have the money to put in machine. I am 66 years old on a fixed income. Today is lunch at school for grandparents. Such a horrible disappointment. My car won't start. I haven't had the money to take it back to Aamco. Honestly, I don't trust them anymore. They work on my car and it starts to malfunction immediately after they worked on it. It has been 6 long months of car not starting and no money to get it worked on. Aamco should have fixed my car. I just paid them almost $3000. Nope, we can't help you unless you pay us more money. I will never recommend Aamco to anyone. In fact I will post it on public social media how I was treated by Aamco. So unfair to treat an elder einan like this.

Vernon Lloyd
from St Louis, MO
I took my 2009 Tahoe Hybrid to Aamco located at 1180 North Highway 67, Florissant Missouri, to have it repaired. while waiting for the warranty company to make up their mind about paying for the repairs Mike showed me the motor explaining to me about the parts and what the inspector would be looking for. Mike then made a statement "I will bang some stuff up if necessary, in order to get them to pay for the repairs, he went on about how he dislike warranty company's and how they played him. I talked with Mike a few days later, and he expressed his disappointment of the warranty company not wanting to pay $4600 for a motor, they offered to pay $4000 for it. Mike initially held up progress, trying to get the warranty company to pay more for the same motor. I spoke with him several days later, and I asked him what was the difference in the motor and he answered "nothing" , so he finally agreed up on accepting the warranty company motor, but complained about no being able to get a bonus, he stated that I might have to pay that balance from the motor that he was trying to get for $4600. when I picked up my vehicle yesterday 8/7/18, it made a clicking sound when I started it up, then I noticed this flashing service light, when I got to the service station to get gas, I noticed that my rear driver side door wouldn't unlock, last night 8/7/18 on my way home from work I noticed that it was making a sound that I cannot put into words, and it stated hesitating to pull off when I accelerate from a stop, which is something that it was doing right before it broke-down. I spoke to Mike this morning when I dropped off my vehicle, explaining to him what was going on and showing him as I went from one point to the next. When I asked him to come out to the car so that I can show him these things of concern, he and one of his mechanics came out, but when I asked him to get into the car, his mechanic went back in the shop, Mike started cussing me, claiming that I was being ruled, I turn and explained to him that, first and foremost, I was being as polite as possible, and I asked him not to customers at me, because I didn't come to him in that manner. Like I expressed to him, I just want my vehicle back in good shape, meaning that I want the motor running properly, and those little things that was working properly when I dropped it off restored to their operating state.
Sincerely
Vernon Lloyd

James Owens
from Woodbury, NJ
I am James Owens: I own Diamond Cut Building Maintenance
I took my vehicle to one of your Franchised locations in Pennsauken, NJ owned by Kash Gill.
I spoke to a front counter manager Reuben who had me leave my vehicle for inspection. After a few days he calls me saying i needed a band rebuild
Rueben explained the price would be approx. 1800.00 for a band rebuild he would have to completely take transmission out to ensure this service.
Once he took out if i chose to not have service done it would be approx. 900.00 to reinstall old transmission. After a few days again I go to shop and he informs me they couldn't do a band rebuild a gear was bad and would have to do a complete rebuild for 3900.00. At this point what could I do?
I paid 1970.46 . and financed the balance. I literally had the truck 5 days 200 miles and the transmission was worse than when I initially brought it in to you When i took it back I informed them that there was a noise in the final drive most likely from the bearing apparently they didnt cgange which is part of a rebuild.. It has now been 2 weeks I have spent absorbent amounts on rental fees which is hurting my bottom line. I have called a messaged Kash Gill, No response. All I keep getting is they are working on rebuilding it and fired the other tech from Rueben. I want to be compensated for my inconvenience. Poor service and even worse customer service is unexceptionable. Please explain how initial service was 5 days and to fix your poor work takes over 12 days.? I would exspect to hear from someone today regarding this matter. Regards James Owens 856 404 4338

I had an alternator replaced on my car and when I got my car back I noticed the front passenger side splash guard was missing. I have tried repeatedly to get my car fixed but the manager of this Aamco is giving me the run around and has been blowing me off for 3 weeks now.His last excuse was that the part has come in but he's too busy to put it on my car.
Aamco
South Hill, Washington
(253) 256-1363 ...Danny

VERY PISSED OFF. HAD MY TRANS. DONE LITTLE OVER A YEAR AGO TOOK IT BACK RIGHT. AWAY TOLD THEM SOMETHING WAS WRONG TOOK IT TO AZ. AAMCO OUT HERE SAID SOMETHING ALL IS GOOD. BUT YET TODAY ON MY WAY HOME FROM. WORK IT WENT OUT. I DO NEED A CALL BACK A.S.A.P.
DANIEL 623-204-1075

John Dones
from Tampa, FL
Took my truck to AAMC thinking there were the expert been, obviously not spend $1,700 on my transmission and still having the same problem telling me I have to spend $1,500 to go deeper into it not too happy with that they also damaged one of my tires and rim and claim that it wasn't them would not recommend no one to go there and I will never bring my car's to ammco again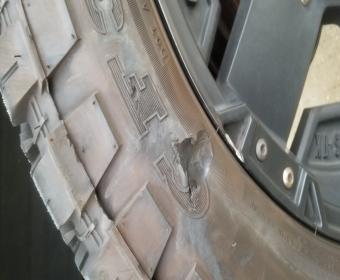 Brandi Wilson
from Birmingham, AL
I called a store to set an appointment for a free ac check that is offered on the website.I took my vehicle in for a simple inspect,this turned into a charge of 167.00 for recharging my system which was not authorized.He didn't find any problem but insisted keeping my car overnight to do a leak check that he charged over 100.00 without my written authorization.Then he threatened to take it back out and I wouldn't have to pay.I want a refundNow!!!!!He is not robbing me under your company name and getting away with it.I have heard from a customer relation woman in PA saying she was forwarding my issue to the store manager ,he hasn't attempted to contact me in response to this.

Dennis Gene Sutton
from Tampa, FL
Yes I need to talk to someone about my automobile it got damaged after it was put in the shop to have the transmission fixed and I cannot afford to fix the damage and I feel it's the responsibility of the shop that worked on my transmission if someone can help me I would appreciate it very much if you could get back in contact with me I think with your help it can get resolved much easier and faster and me trying to talk to the shop because they are saying it's not their fault but it was in their possession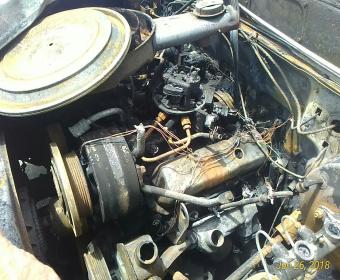 Lawrence Jackson
from Searcy, AR
My Name is Lawrence Jackson and I am making this complaint on behalf of my daughter, Nastassia Jackson, she took her 2009 Audi A3 to an AAMCO franchise in Canoga Park, California, namely, Roltan Group; 21430 Ingomar Street, Canoga Park, CA 91304. She had her vehicle towed to the shop for repairs and diagnostic testing. The results of the visual inspection and computer diagnosis revealed the following results; AUTHORIZATION: BY: CHRIS S. DATE: 1/2812018 TIME: 3:38:03 PM FROM: NASTASIA VERIFICATION; VEHICLE TOWED IN.
OUR EXTERNAL CHECKS AND TESTS REVEALED: BATTERY LOW AND ELECTRICAL NOT WORKING PROPERLY WHEN ENGINE WAS FINALLY STARTED IT WAS A ROUGH IDLE AND CHOKED OUT, ALSO ODOMETER WAS NOT WORKING: RECOMMEND COMPRESSION TEST. THERE ARE CHECK ENGINE LIGHTS: P0121 - SYSTEM LEANI3#1, P2270 - INTAKE AIR LEAK P0016 - CRANKSHAFT POSITION SENSOR ENGINE SPEED INCORRECT P0300 - RANDOM MISFIRE, P0303 - MISFIRE CYLINDER #3. P0304 - MISFIRE CYLINDER #4, P0302 MISFIRE CYLINDER #2, P0301 - MISFIRE CYLINDER #1, P0506 - IDLE AIR CONTROL RPM LOWER THAN EXPECTED. P0507 - IDLE AIR CONTROL RPM HIGHER THAN EXPECTED. ADDITIONAL FINDINGS OIL LEVEL WAS VERY LOW, ENGINE OVER HEATED CAUSING A LEAK IN CYLINDER #3 AND THE TIMING CHAIN JUMPED RESULTING IN DAMAGE TO THE TIMING CHAIN COVER AND SEVERAL
VALVES.. DIAGNOSTIC FINDINGS. CONT.: THERE IS ALSO A AIR/OIL LEAK COMING
.
As a result of the diagnostic results the alleged to have performed the following repairs
1 NEW HEAD GASKET SET 199.00
1 NEW OIL SEPARATOR ASSEMBLY 378.00
1 NEW TIMING CHAIN 279.00
1 NEW OUTER TIMING CHAIN RAIL 76.00
1 NEW OUT TIMING GUIDE 24.00
1 NEW LOWER OUTER TIMING GUIDE 45.00
1 NEW CAMSHAFT POSITION SENSOR 62.00
4 NEW FUEL INJECTOR SEAL 48.00
1 RECONDITIONED LABOR - CYLINDER HEAD / VALVE HEAD ASSEMBLY 750.00
4 LABOR 500.00
1 NEW UPPER HEATER HOSE 98.00
1 NEW COOLANT PIPE CONNECTOR 83.00
1 NEW COOLANT - FILLED TO FACTORY SPECIFICATIONS 45.00
" NO CHARGE FOR LABOR
1 NEW FILTER 18.00
1 NEW MOTOR OIL - FILLED TO FACTORY SPECIFICATIONS 49.00
NO CHARGE FOR LABOR
4 NEW SPARK PLUG 60.00
1 NEW MASS AIR FLOW SENSOR ASSEMBLY 249.00
· NO CHARGE INSTALLATION
1 PCV BREATHER HOSE 90.00
1 NEW REAR MAIN CRANKSHAFT SEAL 88.86
9.4 LABOR 1175,00
1 ONE-TIME CUSTOMER PRICE ACCOMMODATION -630,00
DUE TO OVERHEATING THIS IS A REPAIR FIRST THEN •
RECHECK MULTI STEP SERVICE RECOMMENDATION;
CUSTOMER ADVISED'
The total repair cost amounted to $3,814.51
__________________________________________________________________________________
After the repairs were made the vehicle continued to overheat so she took the vehicle back to AAMCO on three (3) different occasions for them to solve the problem but they dropped the ball each time. She was told by Chris, the shop foreman, that it was normal after an engine repair for the coolant floods level to decrease and it just needs toping off; which is totally absurd? They didn't fix the problem in the first place. The last visit she made to the shop, she was preparing to move for California back to Arkansas and she wanted AAMCO to check out the vehicle and assure that the vehicle was road worthy and safe to make the trip from California to Arkansas, the vehicle was left overnight, and AAMCO assured her that the vehicle; was absolutely road worthy and safe to make the long trip? Well, but her car turned out not to be road worthy or safe the mechanic was an absolute lie the vehicle overheated again and broke down about 120 miles outside Los Angels in a desert town call Barstow, California.
I had to rent a Uhaul truck and tow dolly to get her home. The repairs came with a warranty but when she took the vehicle to AAMCO here in Jacksonville, Arkansas, they refused to honor the warranty because they didn't do the original repairs. She was under the impression that the warranty would be honored at any AAMCO shop nationwide wide. After lengthy conversations with the AAMCVO shop owner Jeff< in California and Marty, the AAMCO the owner in Jacksonville, Arkansas with no revolution I am penning this complaint with the hope that someone in this organization will have the integrity to step up and do the right thing and warranty repair the vehicle correctly or refund the repair cost in total.
I pray that someone will contact me regarding this matter. Attached find a copy of the repair bill.
Sincerely,
Laurence Jackson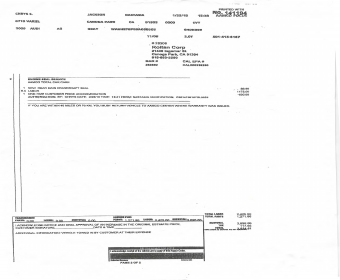 Aamco
from Los Angeles, CA
Went to AAMCO in Lancaster ca
Engine lite on had to get smog check.told after initial repair NOW manifold needed fix. Brought repair from $300 to now $750.00 upon leaving engine lite on. Took to smog still won't clear. BEWARE SNAP LOAN CONYRACT ILLEGAL they sign your name ,terms and will.take money from.bank without you knowing

Steve Hamelin
from Rumford, RI
This started on 3/29/18when I brought my 2012 Dodge Ram to the place I bought it from to diagnose a light skip to the motor. The problem was identified as cylinder number 3 was dead and was determined that it was cam and lifter failure. Unfortunately the shop didn't do any internal motor work. So the hunt was on to find a reputable shop that would work with Cars protection plus my insurance but didn't find anyone in my area. So I called Cars protection plus and after going back and forth and threatening the Attorney General they finally gave me an affiliate
that would work with Cars protection plus. The company was Aamco total car care on 404 E Washington st. in N. Attleboro Ma. I called the same day 4/2/18 and talked to Scott the service manager and he assured me that they did internal motor work and was pretty sure they work with Cars protection plus but wasn't sure and would call me back in a bit. He called me back and told me that they are an affiliate and they honor Cars protection plus. So brought my truck in.three days later Scott called saying that a claim has been open with Cars protection plus . Per instructions of Cars protection plus they would have to tear it down to point of failure and that my dealers diagnosis was 7.5 hours labor to bring it to point of failure according to All Data labor guide. I agreed as I was responsible for the teardown according to Cars protection plus. About 5 days later Scott called and confirmed that the cam and lifters were damaged as diagnosis along with timing chain and gears. So between Scott and Dan at Cars protection plus they decided it was not cost affective to repair the motor and wanting to put a used motor, unacceptable the used motor would have the same known issue with the Dodge motors that's why I wanted it repaired. So a couple of days go by and I didn't hear from Scott so I happen to be near Aamco so I dropped by told them who I was and asked for Scott the service manager and the guy told me that Scott was fired , he's a fucking asshole for blowing smoke up my ass. So I really didn't care why he was fired that that was between them. We talked more about options and his only solution was a rebuilt motor for right around 9000 dollars, unacceptable especially when insurance was only covering 3600. So I said I had to think about it and left. On my way by my truck I notice that it was not locked and hood was open so I decided to look at the motor, to my surprise I found that the truck had been push out of the building and sat in the three inches of rain we had last week and the motor was full of water and the piston cylinders were rusted. Motor ruined. On top of everything else the motor was not torn down per Scott's estimate and Still made me pay the 7.5 hours at the sum of 814.00 according to Dodge They doubled the time it should of been for what They did. They put the truck out assuming I was going to put a motor in a truck that needed 600 dollars worth of parts and 2200 to 3000 in labor the average cost at a Dodge dealer. So as the story started with a 25000 dollar truck that had a light skip to the motor to having it towed out of the shop for neglect and needing a motor. Thank you Aamco
This letter has and will be sent to all including, the Attorney General Ma. Attorney General US, BBB, consumers affair, Ripoff report, FTC, Facebook and whoever will listen and wherever I can leave a review, I will not go away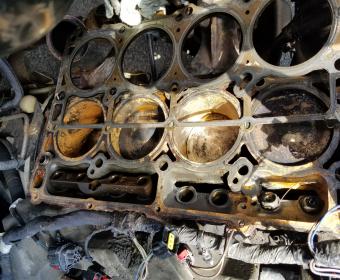 William Faiman
from Seattle, WA
I had Warren Floe that work on my truck before but he got suttdown by the court of the state of Washington and he messed up my truck and held it way to lone want my money back in for what he did it me William A faiman

Angela Hicks
from Chicago, IL
I had the unfortunate pleasure of taking my car to your location at 2001 S Cicero Ave. three times this month. Only to not have my problem fixed with my car. My check engine light is still on. And I have failed my emissions test. Now I'm going to incur tickets because I can't reregister my vehicle. I would like to please talk to someone in person. 773/664/2789. Thank you for your time.

Jon spirlong
from Menifee, CA
Well I took my car in because the clutch went out they towed it down there and told me they would let me know the problem by Friday so I called Friday and he told me a list of things that were wrong with the total price out of my league. So the rep told me to sleep on over the week end and call Monday to give them what I wanted them to do so I call and they tell me they already put clutch and clutch plate in and I never ortherised them to do so and now he said to me either bring my pink slip down or 750 bucks I'm like what this is wrong WTF is wrong with the world.

Linda Matos
from The Bronx, NY
My name was used for an engine repair at 1027 gun hill rd, bx, ny on Oct 13, 2016. It has been sent to collection agency. The service was not done for me on my car. Name on top does not match owner's name Linda Leone. Address is wrong. Took six weeks to get paper which was not even signed. How do I get this off collection off my credit reports

edith wade
from Wynne, AR
I toke my 2005 jeep liberty to AAMCO at 3596 Winchester cove Memphis, tn. 38115 on 02/26/2016 left for service & repairs. john call says truck ready for pick up 03/04/2016 I pick it up. Upon driving my truck was reducing speed with sound I called AAMCO next day to inform them of problem they pick back up from my home on 03/07/2016. Got called back couple days later john stated that the torque converter aamco put in was bad. Went back 03/18/2016 for the second time to pick up jeep and there was locking, gears not changing properly, upon driving feels if something is loose & raddling. I've called international customer service number for AAMCO at 1-800-523-0401 everyday from 03/22/2016 up till 03/28/2016 never get anyone.

Doina Iacob
from Lisle, IL
I had an awful experience at one of the AAMCO stores- the one located in Lisle, IL. I needed just a diagnosis and they asked me to leave the car with them, the whole day. They were suppose to call me when is done- never happened, so, before their closing time, I went back with my husband and asked what's going on (Jan 15th, around 4pm-4:30pm if they have cameras). I needed the car for next day, to go to work. The car was still outside, looked like they never worked on it.
Extremely relaxed and rude, the "boss" told me that's a very delicate matter and they need time- "may be a day, may be two, may be there....who knows??". When I asked why didn't he told me that from the very beginning, he yelled at us to "get the F out of here, mo*F***rs"!!! another employee came and start yelling at us- so we left. It is UNBELIEVABLE how rude they are and they should be hold responsible for this. I feel emotionally abused by those people and somebody should be held responsible for the terrible customer service from AAMCO. Where is the corporate complaint line when you need it?

Carine Rivera
from Reading, PA
My husband and I took our blue Chevy Truck to the AAMCO Transmissions and Auto Repair shop on 1117 Lancaster Ave, Reading Pa 19607 about 3 weeks ago. The problem with the truck was that it wasn't going into gear and staying in park or reverse. Long story short James I think his name was quoted us a price of about 2500.00 for a new transmission etc. When I dropped my husband off to pick the truck up the final price was almost 2900.00. Once he got the truck back on the road it was not driving well at all. Something was leaking and the emergency brake lights were staying on.
My husband knows what he is talking about when t comes to cars or trucks. The leak was coming from the manifold holding the transmission. James told my husband to drop the truck back off and he would take a look at it. Once he took a look at it he claims it is our responsibility since it is so rusty and old. Here is my complaint against AAMCO. Why did we not get a phone call about this added expense when he switched out the transmission?? We just got done paying almost 2900.00 and now we have to come up with more. If he would have told us this once he seen the problem maybe we could have worked something out.
Thanks for your feedback!
Sorry. Please try again later!