Red Roof Inn
Red Roof Inn Complaints Continued... (Page 1)
90+ reviews added so far. Upset? Call Red Roof Inn corporate: 1-800-733-7663

Robert Thomas
from McMinnville, TN
Could not use room and already paid for it and immediately had to leave. Although I had to use cash and still the Red Roof charged my credit card
again for $86.42 in total with taxes/fees included. Please refund my total monies of $172.84. I now have both my credit card receipt from immediately
going to my bank and the cash receipt from the Red Roof serving Attendant. I also complained and explained to Her (the Red Roof serving Attendant) that I could not stay and additionally I could not use the room (Room#133) and could not utilized the Internet services of the Red Roof
Wi-Fi; thereby leaving without proper services and my monies. Whereas I am demanding and requesting my monies refund as indicated and cited
herein. My contact phone number is 843-858-4042 -and- address is Robert Thomas - 157 Short Coker Street - Darlington, SC 29532-4718. Looking
to hear for this concern immediately and soon as well the refund of my monies from this concern, I am.

Deborah Stewart
from Montgomery, AL
Red Roof Inns/Six Flags Atlanta Georgia/ November 30th 2018 / The condition of the Inn
The Red Roof Inn Six Flags in Atlanta Georgia has boarded up windows, debris everywhere outside including discarded mattresses and broken furniture . We honestly thought it was closed and we should be at a different one- one that had been built in its place. When we saw someone come out. we went inside to inquire. To our amazement we were in the right place. The inside smells foul ( some perfume spray to mask odors) and it is dark and gloomy. Asked to see our room which was the worst. One bed in a two bedroom room so half of the room was literally bare. There were two pieces of furniture, a bureau and a piece which would have held a refrigerator if one had been there. The furniture was peeling its top layer. The linoleum on floor cracked and dirty. There were no chairs or table. Would/could not stay. Got this awful feeling that it wasn't safe to be there . Just wanted to leave. Think the desk knew this was no place for us. We always encourage dog friends to use Red Roofs, always happy but not this time. Wonder what kind of quality control you have. Someone in your organization needs to see this place. I think you would be embarrassed to have this one in your chain. It is in your Red Roof book which lists all the wonderful amenities one gets at your Inns. Trust me- not this one. This is not so much a complaint as providing your company with much needed info. I have never been afraid to book at your Red Roof Inns based on what we always received in the past. Now I am slightly more leery as this was a real shock when we pulled up to this one. I must say that the staff were polite if not embarrassed. They let us cancel without a penalty. Thank you your time.
Deborah Stewart account 6004135854 dstewart1@xplornet.ca

carolyn J anderson
from Wingate, NC
They say a picture is worth a 1,000 words. Mold thoughout the bathroom and accompanied with little black bugs.
We have been members since:09/2001 Donald R. Anderon 0006078893. This is the worst experience we have had.
What is more annoying it's The Fort Jackson Red Roof used by Mititary families visiting for thier Loved Ones for Graduation Day.
This was the case on the night we stayed. I like a follow up letter with pictures proving you had addressed this issue. Additional pictures are available if requested. And to make matters worse at 7:31 am the lobby was closed-under- staffed and was given a broken hair dryer and several requests for one. Need I say more???
Very disappointed,
Don Anderson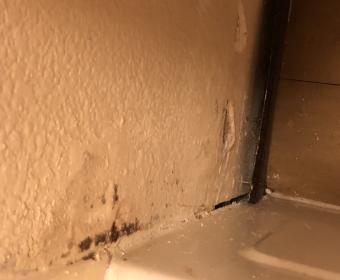 Connie Eden
from Knoxville, TN
Checked in found a marijuana joint in the bathroom. Enough said

Shawne Buckner
from Columbus, OH
I stayed at the Red Roof Inn, Montgomery Alabama - Midtown from November 10, 2018 - November 11, 2018. For starters, I arrived a few hours early and was charged a $25.00 early check inn fee but never read this in the policy, when I got to the room, the beds were dirty, the blankets had holes in them, the walls were dusty, the toilet would not flush, the heater did not work, the air did not work, the room smelled, not enough towels, etc. After calling the front desk to request towels, I was told I had to come get them, I expressed my concerns above and I still had to come get towels. I also requested new blankets for the bed that morning, after waiting all day and coming back to the hotel to find the blankets were removed but never replaced, I had to call the front office to get my blankets, after poor customer service the blankets arrived hours later. My original stay was until November 12, 2018, but after the ants started to attack us in the room and the room never got warm we decided to leave, after turning the keys in, I was immediately told no refunds, I thought, how rude, they charged me extra to get what I described was the worst hotel I have ever been in, but instead of apologizing they were more concerned with not giving a refund that I never asked for.

Hello
I checked into your Lanham Maryland location my confirmation number was 132-689494 check in date was 10/25/2018 staying a total of 16 nights I had two rooms Kendra Ellis and Sharon Ellis. Rooms 105 and 107. Each room was a total of $1406.88 each. In room 105 the smoke detector was not in the room the phone in the room did not work and the water in the shower came out extremely hot I reported this to the front desk and nothing was ever done. On Sunday 11/04 I was woken by 2 mice running around in the room the staff at the front desk at 6:15am did not assist me he said he would come to my room and never showed up I had to wait till another staff member arrived to work to try and assist me. Around 8:30am -9:00am Manager Chris arrived on site and provided me a mouse trap I don't feel that this is my job to catch the mouse but again this is what happen. By this time the mice has been on my childs bed because it was mouse dropping on each bed and on food that was on the counter in a box. Chris moved me into another room room 106. Tuesday 11/06/2018 evening it was another mouse in the new room I was moved to another room 329 that night and did not take any items with me nothing and it was mice in that room as well. I spoke to other people that stayed on the property and they was dealing with the mice. I have stayed in Red Roof Inn before and never had this problem. I have pictures of the droppings if need be. They don't do a good job cleaning the rooms never can get clean towels or toilet paper after all this has happen the manager asked me if I knew of anyone looking to clean rooms at this location on the weekends. I was only comp one night this was a very big inconvenience for myself and my family I had to up and find another location to move my family to while we was waiting on our home to be ready.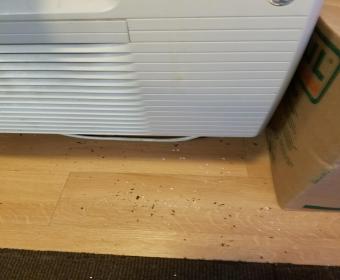 RODNEY PARKER
from Birmingham, AL
Rented a room the television was not working called front desk to let them know about the problem the front desk person said the she would send someone up to our room #120 to check the cable. So i waited all night into the morning through out the night i called over six times still no service person showed. The reason i came to the hotel was so my wife and i could spend time together and watch the Alabama game.we were cheated out of that game and all the others games for that day.Please if the room didn't have television service why not give us another room that has television service? I would like a full refund because our expectations we not meet in the least of areas please look into this. This site needs more training in customer service
Rodney Parker
513-557-0087

Jerry Guyette
from Oklahoma City, OK
This all started the end of Aug 2018. The pet policy is a lie they manipulate the whole policy to turn away guests and keep their money. My brother who is disabled and has service dogs one for his seizure alert dog and a barrier dog. As well as we had a pet they were made full aware of this but then denied it. I was at work my brother calls me hysterical and distraught the owner of the franchise in South Tulsa in Oklahoma. I guess he came up brother while her was taking a service/barrier dog to go the the restroom. He began screaming at him saying we are pulling a fast one and that our maid has to service your room RIGHT NOW. My brother in tears lets them into the room as requested and the wife of the owner goes into the room and starts talking to her husband in whatever language they speak. She comes out of the room says GROSS in English. The maids who cleaned or room 2 days earlier said there was nothing wrong with our room because we mop and sweep our own room and that she always over reacts. Then the husband owner comers over to brother yelling at him again waving his hands and his barrier animal started to do the flight task to try and get my brother away from him. Then yells at my brother again to put the service animal in the car. My brother does so and then continues to beat down my brother verbally then tells him we have to be out tomorrow morning. For lying, uncontrollable animal and not checking out by 11. They also made another clerical error in the beginning I said I needed to be paid up until the morning of Tuesday well the did it to Monday.
I since then have reported this to RedRoof in guest relations and there never has been any resolution. I am now currently in the process of submitting a review to every where i can. Also submitting a BBB Claim.

Jacqueline Genova
from Lady Lake, FL
The shower curtain reeked of urine, the floors were absolutely filthy. I spilled water, when I went to clean it up the wash cloth was black! They changed the curtain, said they cleaned floors but they were still disgusting! These are my socks, ugh. We stayed there from 9/4 & 5, left on the 6th. We had to go to the Mayo Clinic, my husband has leukemia. WE WILL NEVER STAY AT A RED ROOF INN EVER AGAIN. It was our 1st & last time there!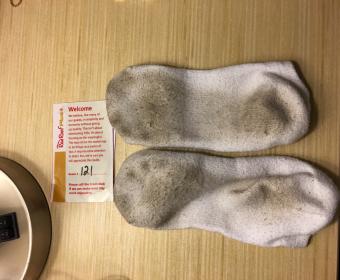 Rodney C. Howard
from Belcamp, MD
During my travel from Baltimore, MD to Freehold, NJ, I stopped to visit my Mom, because it was en route to the motel. Approximately, 10:30 PM, I received an e-mail message from the front desk at Red Roof Inn (RR) that my confirmed room had been cancelled. I called the front desk to check on the problem. The attendant told me that my room had been cancelled and they had no more room. I gave my confirmation number and asked him to look at the RR message from Booking.com that to give your credit card information when you get to the motel. I told home my phone information was posted in my confirmation, aren't you supposed to check with the customer before cancelling the room? I told him that I drove from Baltimore, MD to Freehold, NJ, I'm tired and I need my room. I had to give him my credit card # over the phone. He said no problem, you will have the room you requested when you get here. That statement was not completely true. I had requested a room on the first floor because my friend and I are disabled and it's easy access to the parking lot to walk my pet. I had the last room on the second floor Room 225. There were no table and chairs. One wash cloth and 2 face towels. Plenty of coffee and no coffee pot. No fire exit diagram, state approved documentation, hours of operation, and safety lock on the door. The phone was disconnected. No carpet on the floor. The room was not ready for service. I have stayed at many RRs, but I have never had a bad service experience like the one I had on this trip. Photographs (images) are available on demand. Thanks for your time and consideration in handling this matter. Respectfully, Rodney C. Howard

art mickley
from Phoenix, AZ
I registered a complaint on July 5 regarding the Red Roof In Atlanta, 6 flags. I was assured it would be turned to management & I would receive a call/correspondence to rectify it. hat I received was a form e-mail from the assistant manager of the specific motel. I feel my complaint deserves more than that. Following is a synopsis of it: • Clerk checking us in was on personal cell phone call, barely spoke to us, motioned where to sign, then forgot to give us a key-card
• When we entered room, TV was blaring, remote was dead, so cannot turn off. Called desk, they said to be patient, would bring up batteries for the remote.
• Missing pillows. Pillowcase was on the bed, nothing in it. Called desk, said they would bring pillows when they brought batteries
• Lights in room:
o One lamp had bare wires shoved into the outlet (no plug on lamp)
o One lamp had broken switch, had to turn bulb to turn on or off
o One lamp just didn't work.
o ALL lights went out putting room in total darkness. Called desk, they said someone someplace blew a fuse, be patient they would fix (10 minutes)
• Drawers on desk & side tables had either broken handles or missing faces.
• Windowsill was covered with mold
• Toilet was loose, shifted to side when my wife tried to use it, then rocked as she sat on it
• Shower head was blocked on one side, water only came out a small section of it
• Shower edges were moldy
• No toilet paper
o When I called desk, lady there told me they have none at the front desk, ask why I am calling her?
o Told her someone needs to get some here, she said "most people" go out to the store & buy toilet paper when they need it. NO WAY!
o I (sarcastically) told here we would use the towels or sheets to wipe ourselves, she replied "go ahead, I don't care"
• There was no trash receptacle in the room (that probably explains all the trash in the hallways)
• I was approached once in the hall, and later by a knock on my door by prostitutes. The first one told me if I was interested later, she always stays in room 319.
• Lobby was clean, but hall by elevator was loaded with trash, both on the entry level and our floor.
I strongly feel the need to speak to a Corporate Manager regarding this situation. If someone could please contact me by phone (908-303-8651) or e-mail I would appreciate it.
Thank you, Art Mickley

Janie Patten
from Aledo, IL
The Red Roof Inn located in Kingsland, Georgia, as portrayed on the Internet is not and was not a true representation of the condition of that motel's accommodations. False advertisement is the basis of my complaint. The motel's rooms had an overpowering smell of black mold and black mold was in fact present in the room. The plumbing (the toilet specifically) was broken. The carpeting was wet and a dehumidifier was running in the room in an attempt to reduce the humidity. "All New Mattresses" was being advertised, suggestive of a bedbug problem. .Had I known the motel was in such putrid disarray, a reservation certainly would not have been made. These rooms were booked for a wedding party. I was the only party to book through Reservations.com All other parties booked this motel through the motel directly and all others were successful in canceling their respective reservations with full refunds. Because of my use of a third-party I was advised that I would need to cancel my reservation through Reservations.com Thus the following issues have arisen as a result of Reservations.com non-cancellation policy and I have written the following email to Reservations.com Customer Service Department after having been advised that a full refund would be made, to-wit:
Dear Mira
Customer Service Department Reservations.com:
It was my understanding in speaking with your representative Monday afternoon, 06/25/18, that a full refund of the amount charged for a room not fit for occupation at the Red Roof Inn in Kingsland, Georgia, would be made. As is apparently your practice, I have once again been mislead. I have a witness who is willing to sign an Affidavit attesting to the fact that your representative advised me that a full refund would be made within 7 to 10 days. Now this communication!!
Furthermore, I have witnesses who are willing to sign Affidavits attesting to the condition of their rooms at the time of check-in at the Red Roof Inn in Kingsland, Georgia, on Monday, June 25, 2018. The advertisement portrayed at Reservations.com was not a true representation of the motel's actual environment.
Be advised that unless a full refund of the amount paid by me to you for accommodations that, as it turns out were grossly putrid, within the time your representative specified, I will be contacting not only my attorney, but the Camden County Health Department, Camden County Environmental Health Department, Health Department for the State of Georgia, Environmental Health Department for the State of Georgia, Georgia Better Business Bureau, and the Marine Headquarters in Kings Bay, Georgia, and advising them of the condition of the motel located at 1363 Highway 40 East, Kingsland, Georgia.
While I understand that you are a third-party provider, you have a duty to provide honest information to the public-at-large. You failed in this duty. I sincerely believe a full refund is in the best interest of everyone involved.
By copy of this correspondence I am filing a complaint with the corporate office of the Red Roof Inn.
You have my contact information.
Sincerely,
Janie S. Patten

Fredrick LaForge
from Flint, MI
The Red Roof Inn, 3219 Miller Road, Flint Michigan is an unsanitary disgrace and should be closed, inspected and condemned.
In a life of travel and Hotel/motel accommodation I can honestly attest to never, not even in Africa, having seen a more run down, filthy, and dirt encrusted place of lodging. Garbage overflowing in stairwells, toilets stained and disgusting, floors unwashed, beds with evilly stained mattresses, a bed with a mattresse cover.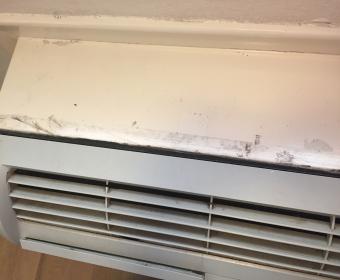 Greg davis
from New York, NY
Hello,To whom. It may concern,this would be the second time I am month that I have stayed at the red roof inn,well the first one,was a Sunday afternoon and she told me she didn't take cash on weekends,I always book my reservation through Priceline or one of the other discount things,I always do the pay when you get there because,we travel for work and we don't have the money on our debt card,till we get to our destination,so we pay on cash when we arrive,so my complaint is for Sunday March 18th,in Augusta GA, so she told me that I had to pay cash and I couldn't find a place to add money to my prepaid debit card,so we went next door,I then email y'all a few times that day, And never got a response, which is not very professional,I have stayed at red roof inn,many times because I like them, however I'm starting to not like it and that means you will loose business because I will give bad review,and today I wanted to use the safe but it was locked and I couldn't get into it,and why are we being charged 1:50 to use the safe that's crazy,or no fridge or microwave without paying extra,now that is a little much, so my point is you need to respond to customer complaints because I like y'all hotels,I even had one those rewards card ,I would like to have an apology for inconvenience or comp my best room, because we are going to be going to Atlanta soon and we'll I'm going to need a place to stay,I'm sorry for complaing but we spend alot of money at hotels,but because your doesn't have a fridge or microwave I will stay somewhere else, thanks please respond

Arijana Hajdarevic
from Pinellas Park, FL
Contact me at arijana101@hotmail.com please.
I dont have enough space to write here I need to tell you about the worst experience in my life with red roof! Just some of the pics I have many more that I need you to see.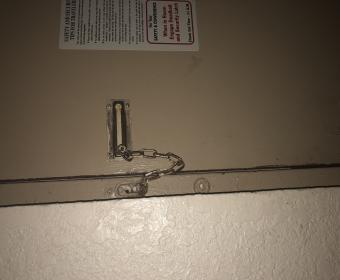 I stayed at the red roof inn in Florence KY and it was under construction. First off my room door was hard to even get open due to the carpet blocking it. They put me next to the vending machines to witch every time someone opened the door which was all night it made this awful screeching sound. I got very little rest and the construction crew began bright and early at like 6 am. It was an awful stay.

Elizabeth Mayforth
from Pittsburgh, PA
February 9 & 10 2018 I stayed at the Red Roof in Neptune Beach. On Saturday afternoon while I was in the shower another guest who had just checked in according to Hotel Staff entered my room with her key . She was in my room saying " Hello, hello" . Needless to say I was traumatized! First a violation of privacy and the horid fact something extremely BAD could have happened. Immediately, upon getting out of the shower, drying off and getting dressed I went to the front desk to complain. The Front desk confirmed this woman had just checked in and apologized as well as wrote a statement. I was told a Customer Representative would contact me yesterday Monday February 12, 2018 during normal business hours. This did not occur. I am not one to use the media for my outrage, but you may leave me no choice. Eagerly awaiting your response and how you will proceed.
Rev. Elizabeth Mayforth
(412) 977-9392

Brian Fisher
from Live Oak, FL
Terrible place. Dirty, no toilet paper, ice machine broke, bath door won't close, cold breakfast, room half finished. See the pics and the bill was outrageous for the service. Maids don't speak English. No pull knobs on drawers, clock broken, sink leaking, exposed wires.Never stay at a roof again. I want some of my money back.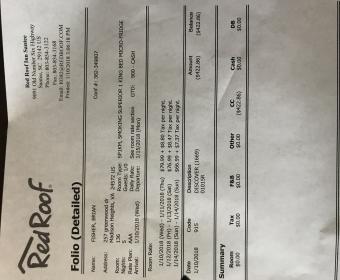 Beth Moore
from West New York, NJ
I booked one room for December 8, 2017. I could not make it because I was sick. I cancelled the room. Red Roof Inn charged me for two rooms on my credit card.
This is an issue they need to resolve immediately.
Beth Moore

Shirley green
from Ashburn, VA
I asked for a room they put us on 2nd floor. I went to change the room the girl said no 2 bed rooms avaiable. The maids heard us complaining they went to the desk to help us. My husband nearly fell trying to climb the steps. We had had no trouble before there. We were a repeat customer this 9-15-17 wasl15)lllthis year. I was exteremly dissapointed with the service of the desk staff. I dont know if i will return or not just not sure. I have never had a place with such a disagreeable attitude .before.

tony reginelli
from Houston, TX
i've stayed here at the red roof brookhollow in houston for 6 momths...i have raised over 28000 ''ready points'' during this time...my care giver filed a complaint

Rebecca Bardolf landers
from New Albany, IN
I am emailing you about the Red Roof Inn Springfield Ohio I had a reservation through Expedia for Friday and Saturday of this week I cancelled the reservation on Thursday thinking that everything was taken care of evidently the cancelled did not go through and I was charged $225 on my credit card I am currently in New Albany Indiana and never checked into the hotel I called the hotel explain the situation they refused to give me the money back I called Expedia Expedia talk to them and got me one night back but set up still be charged for Friday night even though I went ahead and cancelled it through Expedia and it didn't cancel I like to see how I can get my money back for not staying there I'm sure this is not how Red Roof Inn wants to be known as doing business.
Rebecca

Every Guest
from Lititz, PA
The whole building is dirty, nothing is ever cleaned. Used panties left in room under the mattress and a useless manager(stacy) and the rudest front desk staff member I've ever met(Glenn) there all dozes of complaints about him and months later, there's nothing done,There are a lot shadier and low life things that keep going on there by the GM Raj Patel. He knows all about this for months and keeps doing nothing and nothing about the bed bugs that are there week after week. He seems to be incompetent and the rudest of them all. Making threats at employees and scolding them in front of guest and others without a care. He treats his staff like garbage and slaves, mainly one(Kyle) cutting his hours and always changing them last second to work all hours of the day, because they can't find people to work and having him work other at their other business to make his rent to fit their needs and schedule, which I find sickness and unjust. He's the best employee they have. He's the first one in and the last out, rain or shine. and always does 110 percent and never has an issue with a guest. Kyle is a real team player, one of the best, I love seeing him at check in, always takes care of us and goes the extra mile with nothing in return. Just think management should really think about what they have and rethink current positions before they lose another, like the previous manager Cindy.

Melissa Massey
from Fair Oaks, CA
We stayed in arcata. The motel was ran down, the management and owner man was rude and the front desk told me she k out was at noon if I join the club and the owner/man knocked at 1@ and argued with me that checkout was at 11 and was resistant and rude therefore forcing me to stay another night in that dump. Earlier that morning at 8:15 when my daughter and husband went to get breakfast their was another guest walking down the hall with a stack of doughnuts and when my disabled husband got down their the waffle batter was all gone and there wasn't anything to eat. There was pot smoke from the room next door and also what seemed to be seeping in my room from just outside the entrance and from next door.
The Jacuzzi was dirty the first day and the water was at least changed the next but with a 3 hour wait. I really want my money back from at least one of the nights because if I wasn't harassed that morning about QuickTime time I would have if any way possible ,I would have checked out and done somewhere else. Also when I asked for clean pool towels I was told that I had to go all the way to the front desk when I was dripping wet and some towels were at hand there in the laundry room where I asked him. it was not even a half of star in my opinion and I will never ever stay there again. May husband has a picture of what we think may be mice poop that was seen on the base of our tub. I want a full refund and I demand it because we are not lowlife like the people that stated at the scummy motel.

Shelia Rains
from Indianapolis, IN
Was told daughter could not check in our reserved room because she's not 21' when clearly on web site states must be 18! Was irate and told the young man at first as soon as we walked in I was just upset had bad day was ready to get in our room and that the web site said.
I went to wrong site and long story he said we needed to leave! Now I would understand if I was mad at him or rude to him but I explained to hi, at the start I was just having a day. So then I had to go somewhere else and I was employed at the exact property in 92 for a few years.
I'm very unhappy with our treatment and with the young man that was supposed to be customer service representative!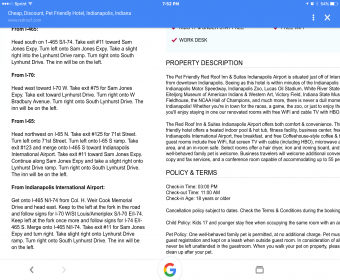 Melissia Tompkins
from Dayton, OH
I made a reservation for yesterday didn't make it to Red Roof Inn until 9 p.m. yesterday. Just had got off the Greyhound go straight to sleep woke up in the heat don't work at 2 in the morning Monday so I called to the front desk because the sheets were dirty. I just got a real bad car accident so as to get moved to the lower level floor and could I check out for my inconvenience at a later time. So I asked him let me speak to a supervisor or management he said they will be here today. I asked him what time he said he don't know because I want it for my inconvenience either my money back. Caught me another room or just give me later to check out for today at less until 5:00pm.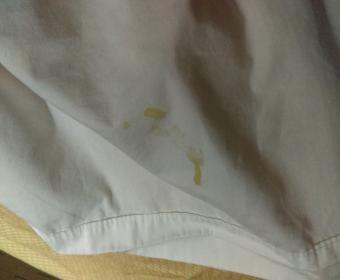 Beth Burgess
from Kingsport, TN
We stayed at the Red Roof Inn ( 803) in Crosseville, TN on 11/12/16. When I woke up to go hunting at 5:30 am on 11/13/16 I instantly saw a bedbug on the bedside table. It crawled under the radio/alarm clock, when I moved the clock, another big fell from it.
There was also stool falling from the clock. We packed our stuff as quickly as possible, putting loose clothing in bags from the trash cans. When I went to retrieve my husband's insulin from the refrigerator, there was yet another bug on a vial of insulin. There was at least one dead one that I saw in the fridge. These were NOT roaches. I left them (the bugs, on a piece of tape)with the front desk and she apologized profusely. I didn't want to cause a scene so I just left.
Upon returning home, my panic overcame me. I wouldn't allow anything to be taken inside. My kids did, however, take their electronics in he house. We had to wash hundreds of dollars worth of hunting clothes in hot water, that is a big no no. It made me sick to do It, they were brand new and I had never had anything so nice.
Another concern I have is for my Labrador Retriever that accompanied us on this trip. He laid on the floor, next to my bed side while we slept. His parasite preventative is not effective towards bedbugs. I've been watching for him to scratch and show signs of being uncomfortable, so far I've noticed nothing unusual. Being upset about clothes is one thing, these bugs hurt my dog and we are talking about a whole new game.
I called the Inn at which we stayed, I was met with a condescending attitude and was told it was unknown when the manager would be there to return my call. And that a refund was unlikely. I should not have been so nice when I was there, but I was raised to be respectful and polite. Obviously these are traits that the young man I spoke with on the evening of 11/14/16 Is unfamiliar with.
I am only requesting 70.34$ be refunded to my credit card. (That's almost a whole days wages for me). However, I can assure you, If I have brought these nasty little bugs into my home, through way of our luggage, or if they have made a host of my more than beloved pet, because of my trust of your organization, I will request a more substantial amount.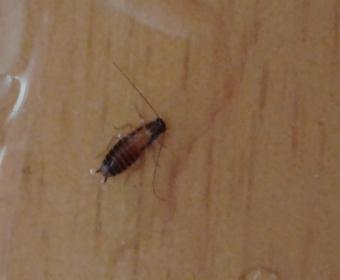 Rebecca Murphy
from Biloxi, MS
Horrible experience stay. The toilet would not flush could not get no one to come fix it the shower head did not work properly the sink leaked the blow dryer didn't work. The floor needed vacuuming. When I spoke to someone the desk about it he didn't even reply just stood there looking thru paperwork. I called the 1-800 Red Roof service number and they said they will send me back 50% of what I paid but I'm still not happy. Me and my boyfriend were trying to have a relaxing night but couldn't.

brittney
from Muscatine, IA
They were rude the whole time we stayed there. Then after we had left we realized I had left some stuff in the room but we was already 2 hours away and most hotels will mail the things too you, the manager told me she was not mailing it to me then hung up on me. We will not be going back to this Chain of hotels!

Jann LeBlanc
from Cordova, TN
Called an made reservations for our crew working the Storm in Florida. After working 16 hours and being really tired there were many problems. There was no door knobs on any of their rooms, so we can't leave room one key for all their rooms. Guess what? We have to leave doors open to go smoke. These are filthy rude people, and will never recommend or ever stay at red roof again. These men deserve better accommodations after 2 weeks of helping the state of Florida after a hurricane! Just Not Right.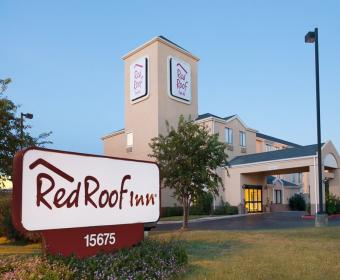 Raymond Granata
from Seymour, CT
I stay at red roof inn in North Harrisburg pa for many years. But my stay on 8/25&8/26 on the first night we had no AC so the issue was resolved but in move to a different room. I left a good pair of shoes behind I went to the desk in the am did not find them and did not get back to me yet. I don't know where they could have gone since the air.conditioner was down.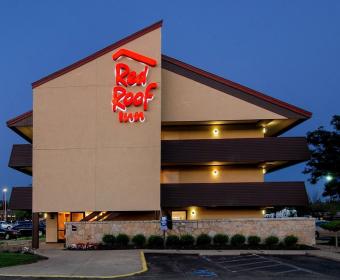 Margaret Churder
from Bluffton, SC
We booked into this Red Roof Inn, and were not informed of the extra charge for the Labor Day Weekend. We were there Friday and Saturday nights and got charged a lot for Friday and Saturday. It was not the rate on the computer for those nights. No mention of this until we just happened to go to the lobby desk and told them our stay was completed and we would not need the room for longer. Then we got charged for 9/2/2016, $85.10 + $16.07 Tax and $148.10 + $24.26 Tax for 9/3/2016. The clerk said it was Labor Day Weekend and over-charged us without any previous knowledge of this increase. We are also military/seniors and felt that this was a raw deal. Do we have any recourse to get some of our money back?

James Price
from Riverview, FL
Is the Red Roof Inn corporate office so use to complaints that you just continue to except them and don't do anything about it? I just check out of the St. Pete Clearwater airport property. Trying to sleep with kids running in the corridors and dogs barking until late was totally inexcusable. Your front desk people should take classes in guest relations. Your front desk person Scott personality truly sucks he shouldn't be at your desk, and you have the nerve to have an envelope in the room asking to tip your housekeepers, what are you doing to correct all of these issues. We are your customers and we have choices to stay with your competitors, that's what I will do in the further.

I was in Trevose PA doing training the first of May till 12th went back to Alabama and on the 19th charged me for a week I wasn't there they fixed it the following week on May 25 pulled another week out of my bank account, today is the 28th still not fixed no manager there. Plus if I haven't been there how are they charging my card this is fraud from Red Roof. Shouldn't corporate know about these problems?

felicia boone
from Phoenix, AZ
I would like to express my frustration with your current promotion "Spring stay 2 get one free". This promotion is false and contradiction. Its say if I stay 2 nights I get one free well, I stayed 2 nights and now I'm being told I have to stay another night separate to receive my points/free stay so that means I have to stay 3 nights to get one free. This is clearly false advertisement on your website. As a redicard member I find this very disturbing that your promotions are under false pretenses. As a redicard member that has stayed at the Red Roof Inn on several occasions, I will be sure to look elsewhere before booking with Red Roof for my next stay.

Carolyn Gamble
from Indianapolis, IN
My husband and I had reservations for April 8 to April 10 for our anniversary. We were given room 232 at the Red Roof Inn. I have asthma and the room was very dusty. My husband had to dust and the bathroom was just like being outdoors, the bathtub facet was stripped you could hardly take a shower.
We got up Saturday morning April 9 went out to breakfast got back at 10am and the room wasn't clean. We left again came back at 1100am and we called the desk and ask when would they come to clean the room. They said at 1200pm, so we left again got back at 100 pm the room still wasn't cleaned. My husband went to the office and talked to the manager, she said go back to the room and wait until they come to clean the room and my husband told him we had left 3 times.
We need another room, we are not waiting any longer to clean up this room. We did not get into another room until 215 pm, but that room was 225 and it was also very dusty. My husband had to dust, this is very unacceptable conditions it cost us 154.54. I would like to compensated and given a full refund by Red Room Headquarters. If not I will be contacted my attorney and the BBB.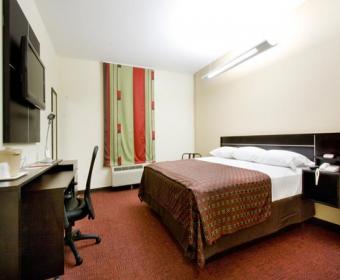 Shawn Massey
from Martins Ferry, OH
I booked a room at the Red Roof Inn, San Antonio near SeaWorld Northwest. The reservation was for 4 nights, 2 rooms. The total price on my credit card was $485.59 and I was charged on Debit Card before I had to cancel. Now it seems they won't refund the safe charge that we never used. If I do not get a refund soon I will be submitting my complaint to the Red Roof Inn corporate offices.

James Yager
from Yuma, AZ
On July 5, 2015 I took my children to the Red Roof Inn at 5215 W Willetta St, Phoenix, AZ 85043. We were getting ready for bed when my young daughter turned down the bed and found yellow stains on the sheets besides the ones that were on the comforter. I complained to the office and they asked if I wanted a new room. I agreed to move to a different room. The next room was a wreck. This one had light fixtures missing the protective covers in the bathroom.
The lights were over the sink. This is totally unsafe. The walls had black marks on them and the bed again had black stains and marks on the comforter and on the sheets. I went back to the office again. We were fed up with the rooms and the service. I decided to try a different motel. The office at the Red Roof would not refund my money. I ended up moving my family late at night to another motel and now I had to pay for 2 rooms! I want a refund for all the the trouble, wasted time, and danger to my children.

I had to travel to Texas city last month on a business deal and was looking for a hotel accommodation for around a week. Since the rates would be very high, I decided to check out good deals on Red Roof Inn. To my surprise, I found lots of hotels with their rates and was able to pick the right choice for my stay. That's not all, on the website they mention if there are any packages associated with it along with what's nearby the hotel that makes it convenient for people like me. Amenities and Details are mentioned which is an additional factor. Red Roof Inn has done a good job in giving complete information to users and easy to check the hotel before actually booking it. Highly recommended site.
Have feedback for Red Roof Inn?
Thanks for your feedback!
Sorry. Please try again later!