Groupon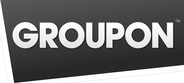 Groupon
Most Popular Complaint about Groupon
Posted by lindsay wilson on Jan 18, 2015
I ordered something off Groupon before Christmas, I had an email to say it had been despatched on 6th December, after waiting a week or so I contacted Groupon to say my order hadn't arrived. They emailed me back to say it had been delivered on 6th December by royal mail, I thought this strange as I only received the despatched email on the same date, they said I should check with neighbours to see if they had my package and to get in touch with royal mail. I did both of these things my neighbours didn't have my parcel, and royal mail told me the same thing it was delivered to my address on 6th December. I asked who had signed for the parcel as I knew it was definitely not us as we were away that day and night with friends, they told me the parcel didn't require a signature. And that I should get back in touch with Groupon as its there responsibility. I then emailed Groupon again to inform them of what royal mail said, I heard nothing back but presumed this was because it was over the Christmas period and there was nobody working to respond to me. I then emailed again stating the same thing at the beginning of January, I did then receive a response saying I should check with neighbours again. I have done this again and they stress they have NO parcels for me. I have since told Groupon this AGAIN and have not had a reply, I have asked now for a full refund as I DO NOT have my parcel that I have paid for! And still now reply. I'm at a loss now of what to do?
1 Customer agrees with this feedback
Did Groupon provide poor service?
Yes
or
No
Do you have a complaint about Groupon?
Contact Groupon
Corporate Address
Phone Number
Website
Email Address
Thanks for your feedback..!
Sorry. Please try again later..!