General Motors
General Motors Complaints Continued... (Page 1)
128+ reviews added so far. Upset? Call General Motors corporate: 1-800-222-1020

James Rademaker
from Louisville, KY
It just took me 2 hrs to remove my air filter on my 04 Pontiac Montana. I had to end up destroying my MAF Sensor along with the air intake tubing. It seems that your highly educated and over paid engineers crammed everything in so tight that they forgot to allow for removal to change the air filter.
There is NO play to separate components, It took me another 4 hrs to remove countless parts just to cram everything back in. The engine had to be unmounted and shifted to the right to gain enough room to re-install. It has cost me over $40 for what should be a $10 air filter, over $100 for what should have been a $40 MAF Sensor, and $80 to replace the rubber duct work.
Maybe you should replaced your over paid Engineers with their Degrees with a lowly mechanic with Common Sense!

I was having trouble with my ignition switch. The key was sticking. I had the switch repaired once, costing me about 300.00 to get fixed. A few months later, the key started sticking in the ignition switch again, therefore, having to had the switch fixed again at a cost of about 300.00.
Then I received a card in the mailed stating there is a recall on the ignition switch after I HAD paid MY MONEY!!! I would kindly like to know if I can get a refund. I can produce my receipts for these repairs before I received the recall card would like a response please. My car is a 2001 chevy Malibu, color black

Mary Meade
from Yonkers, NY
The transmission on my 2010 Buick Lucerne Vin# 1g4hb5e1xau116808 with 82537 miles on it , went bad. I called Vail Buick & they told me I was 2 days out of Warrantee and wouldn't cover the cost. This is my fourth Buick that I have owned and have never had a problem with the transmission. Keep in mind there was only 82,537 miles on it. The transmission should not need to be replaced.
I have been a loyal customer and I feel that Buick not honoring my warrantee because it expired ONLY two days prior to this incident is not good business practices. I will definitely reconsider where my next vehicle purchase will be.

Miguelon Sanchez Jr
from Sacramento, CA
Ive been trying to establish ownership rights with these company dealerships in the Fresno , Clovis California area and have not been able to . I've been giving name after name after name just not the truth over the private owners name. (me) Selma's Liberty Auto mall Ford Buick GMC , Fresno's Miguel's English Micheal's Chevrolet and a couple more . Seven , Steve Greene , John Miller , these are liberty Chevrolet employees I need fired actually want to hire a law firm CPA firm in this area to do all the hiring firing marketing and bookkeeping all other these none franchise dealerships of mine have been giving control of by the company executive id like replaced as well . 14 company dealerships in this area I think a CPA or law firm doing all the back ground checks and what ever else , is what I'm wanting . I'm have problems with my JP Morgan Stanley banks authority as your reading.

maria garcia
from Moreno Valley, CA
I have a 2014 Acadia. Since I bought it, it started giving me tire problems. I have to go back to put air in the tires so often or do it at home. Kept complaining and every time I go, they just put air in them and that's all.
Passenger seat behind the driver seat started falling apart. Every plastic around it has been falling off one by one. I also brought it to their attention and they just kind of put the pieces together with their hand and before I actually drive it off their facility, the seat is the same way.
Air bag service on the passenger side has been on and off. It's very unsafe, I don't even know if it would work. Tire sensor light marks the wrong tires. Now is on all the time... I'm done with this car and with General Motors. They are a complete waste of my time.

paul cosman
from Zionsville, IN
I was in the process of purchasing a used car from gates Chevy in Martinsville Indiana. I asked the sales person twice if the car as been @ a dealer for any repairs, he said no. We purchased the vehicle and took it back for GM certification and again asked, again nothing. I called a dealer in another county and gave them the vin # and found out it had a water pump, axle, ignition work and a check engine light on. After speaking to the general manager I was not pacified at all and actually felt belittled and spoken down too. What are my options... we do like the car, just feeling betrayed badly. .!!!

warren fountain
from Fredericksburg, VA
To whom it may concern. My name is Warren and my wife and I purchased a 2010 traverse from one of your dealerships. About three weeks ago, my wife made an appointment over the phone with the dealership, and they said that they were filled at that time, but they could look at the car on Monday.
Well on Saturday morning while my wife was on her way to a race, the car shut down on I-95. We had it towed to the closest dealership which was in Richmond Va. My wife called and told the dealership what happened, and that she wouldn't make the appointment, so I had the car towed back and phoned the dealership and they told me "Oh! your car's coverage expired on the 23rd" which was two days ago. My wife explained to the dealer that she didn't know that, but she made the appointment before it ran out but you said you didn't have room, and so you made the appointment for Monday, and we were told sorry.
Now we have been loyal customers with GM for years, and have sent many people to GM for vehicle purchases. Sure the coverage ran out, but it wasn't even a week and that was because the dealership made the appointment for a later date. Now it may not mean much, but I have served in the Army for over twenty years and my wife has served for over twenty-two years and I've never had any thing like this happen and was told basically to suck it up. the car only has 80'000 miles on it and now we have to purchase a new engine. We will have to suck it up, but if this is the way GM operates. I don't think we or the rest of our family will continue our relationship with what I thought was a first class company.

james achee
from Mandeville, LA
Well my 2012 Tahoe problem with cracking dash board and there has been a lot of these complaints tahoes cost way to much for this to happen is it cheap plastic or what. I am very unhappy about this car has only 44,700 miles and again this is a ongoing problem what are yall going to do about this gm is subject to losing lot of customers like this.

Edwin A Anderson
from Mt. Dora, FL
On April 3, 2015 I brought my 2012 Silverado in for a wind whistle and erratic brake operation. I informed them that the wind noise was evident from the day I bought the truck. They blame the noise on a visor that I had installed less than 1 yr ago. I had hoped that the visor would help reduce or eliminate the noise but the noise remained unchanged. They insist on blaming the noise on the visor so I told the service manager that he wasn't listening to what I was telling him. He snapped back with "you're not listening to me". At that point I knew there was no getting trough to him.
The erratic brake problem, the pedal was spongy and low and went to the floor a few times, they say they couldn't find anything wrong. If they couldn't find anything wrong, no air in the system, etc. then I would like to know why that since they worked on them the brakes have been just fine. Whatever they couldn't find wrong fixed the problem.
Getting back to the wind noise, I'm not at all satisfied with their diagnosis that it's the visor when I know for a fact that it is not. That was the last straw when he told me that I wasn't listening to him. Nobody should talk to a customer the way he talked to me and as far as I'm concerned I'll never set foot in that dealership again. I dealt with people all through my business career and I NEVER talked to a customer the way he talked to me. The dealer's invoice # is 14805 and the dealer is Witham Chevrolet in Avon Park, FL.

Edwin A Anderson
from Mt. Dora, FL
On April 3, 2015 I brought my 2012 Silverado in for a wind whistle and erratic brake operation. I informed them that the wind noise was evident from the day I bought the truck. They blame the noise on a visor that I had installed less than 1 yr ago. I had hoped that the visor would help reduce or eliminate the noise but the noise remained unchanged. They insist on blaming the noise on the visor so I told the service manager that he wasn't listening to what I was telling him. He snapped back with "you're not listening to me". At that point I knew there was no getting trough to him.
The erratic brake problem, the pedal was spongy and low and went to the floor a few times, they say they couldn't find anything wrong. If they couldn't find anything wrong, no air in the system, etc. then I would like to know why that since they worked on them the brakes have been just fine. Whatever they couldn't find wrong fixed the problem.
Getting back to the wind noise, I'm not at all satisfied with their diagnosis that it's the visor when I know for a fact that it is not. That was the last straw when he told me that I wasn't listening to him. Nobody should talk to a customer the way he talked to me and as far as I'm concerned I'll never set foot in that dealership again. I dealt with people all through my business career and I NEVER talked to a customer the way he talked to me. The dealer's invoice # is 14805 and the dealer is Witham Chevrolet in Avon Park, FL.

I am working professional and needed a small budget car. So went into GM and asked for Chevrolet Beat on finance basis. They explained me the procedure about the down payment and monthly scheme. I had a good experience dealing with the people of GM and they gave me good options as well based on my budget. Being very happy about my experience, I have written a letter as well to them appreciating the overall staff there and for the quality of cars they deal with. Great going GM.

AM 59 gal disabled,Gmtold merely 2014 02 Grand Am was on recall when I called they would send me notice, give me a loaner and fix signal lights and haven't been working last 3 cars had same problem never fax anything to the dealer liked them so they would.call someone else it wasn't on recall.cuz they know where they got the parts.'I caught a few days later talk to someone else gave me another story'finally in November. A recall notice even know my airbag light is on all they're going to do is mess around with a key'so people keep dying.I'm not taking it in for them to do that when that's not the problem.just want to get a lawyer and get a civil case on them

My General Motors dashboard has cracked in two different locations. One above the instrument cluster and the other is located above the airbag on the passenger side. Is this covered by the warranty and if not, why not?

I have owned Chevys since my 1952 Chevy @ age 16 25 plus Chevys since but lately GM has gone to aluminum intakes and heads I have had to re-tighten intakes on my 89,93,09 Chevys you have to do this or gaskets will fail now on my second Chevy Duramax aluminum head gaskets have failed can get fixed for $6,622 yes a little over on mileage but this engine should go 500,000 miles only 160,000 miles on this one, had Chevy had a tightened the heads in a follow up would not have the problem I have now. Have talked to many Duramax owners with same problem. Next truck will be a dodge if I can't get them to fix it. Called consumer complaints that for no me no help the are a joke !!! complaint # 71-145 187 8651

I am so sick of the Buick Encore commercial, are they too cheap to make a new one? This commercial has been worn out!!! Please do it quick before my husband throws a shoe through the TV. Buick shouldn't be making such an ugly vehicle as the Encore anyway.

I purchased a new 1999 GMC and about the 3rd year I had a flat tire and "could not" get the tire lowered down from under the truck so called a repair man to do it in the middle of Northern Ontario's bushland and I never complained, just hoped you would make it better on the newer units.
I again purchased a 2006 GMC which I still drive and last month I had a flat tire at my camp in a remote area in Iron Bridge, Ontario. I again was faced with the same problem as the 1999 unit.
The jackdown lowering contraption was still faulty, I was unable to get the jack handle into the insert to turn the jack down. I could shove the rod into the hole in the back bumper but couldn't line up the square hole 3 feet in at the jack, so I had to repair the flat on the truck by calling my brother-in-law to come out 50 miles with a repair patch and air compresure. My complaint is, "why don't you put the jack handle into the jack when you build the unit and just leave a few inches left just inside the bumperlock to hook into, to find the hole 3 feet in and line it up is redicules.
I had to go to a tire shop and have them cut and grind the tire jack down in order to get the tire off.now my spare lies in my backyard because I have nowhere to put it and it takes up too much room in the box. I will always drive a 4 X 4 truck but if your problem is not remmedied by the time I purchase another truck you can be SURE my next truck will be a ford.

To whom it may concern, I purchased a new GMC Denali on 5/7/2012 and have had numerous problems from the very beginning. I was approved for 0% financing and drove the car home. After a few weeks I received a phone call from the dealership I purchased my vehicle from telling me that my loan did not get approved for the promised 0% financing, after all the papers were signed and the car was already in my possession! I have NEVER heard of a professional company reneging on a signed/sealed agreement, such as this. This is not only poor business practice, but illegal as well. Meanwhile I'm continuing to make payments on my vehicle, while very dis-satisfied with this situation and the damaged vehicle. Below is a list of the problems with my brand new $60,000 vehicle:
The dash board was cracked
Defrost broken- back rear window
AC seats malfunction
stains on the seats
key gets stuck in ignition constantly
blood found on leather
blind spot warning signal for approaching vehicles stops working intermittently
scratches on dashboard
tire sensors were bad
sun roof doesn't auto shut when vehicle turned off
auto start doesn't heat car
auto start shuts off within 5 min
back windshield wire broken
paint chips on trunk
middle passenger stick/ wont go back up after folding
side passenger glass support scratched
broken part on sun roof
There's been so many problems, hopefully my memory served me well and I listed them all. I would appreciate an immediate response from you indicating a resolution to these problems. I would like to apply for a voucher for the myriad of problems that I've experienced. It is unacceptable to receive a car of this expense with these types of problems.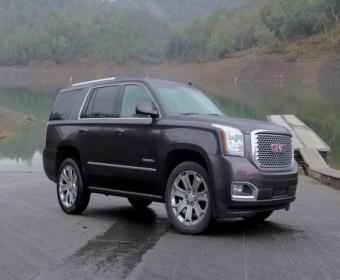 I purchased a 2013 GMC Sierra 1500 on December 15, 2012. The tires were lemons and I waited 3 weeks to get the new tires and after Autry Morlan Inc. in Sikeston MO put them on. The tires still were crap and Allen Christian in Dexter MO were the second opinion and they told me I needed new tires. This is a BS. I want new good tires.

It's a shame that every part that I seem to get at the parts counter at the dealer ship here in gastonia nc is for one: over priced and then contracted out to mexico to make it. Just bought a 2000 gmc truck needed original wire plugs for the fuel pump one was $60 dollars plus and one was $28.00 plus. The 60 dollar one has four wires on the new plug from mexico. they are all white go figure. I have four different color wires on the truck and can't figure out what white wire goes where dealer says have to come back talk to service rep bunch of BS!
The guy I bought the truck from bought an after market china built pump wires were coler coded I should have just went and got another china made pump I guess. GM has sold out like the rest going to take these high dollar plug in"s back tommorow get my money back and hit the junk yard at least they will be coler coded. There"s no need to ever go to a dealer for parts again same old aftermarket junk right down the street any autozone/advance/pepboys or hell drive to mexico probably give it to ya.

Bought a new vehicle off showroom floor began leaking oil. Was first told it was snow or moisture at mileage 5,200. Still leaked and returned to dealer at 7,000 miles. Was told it was a bad seal. Was given a loaner 2013 GMC Terrain which never got out of the parking lot due to brakes seizing up. Then was given a Pontiac G6 as loaner. Received a call stating while repairing seal cylinder was bad and had to order new one. Several days later another call stating that cylinder received was defective so dealership was going to remove another cylinder to match to. Now I don't trust engine after warranty expires. Cobbled up engine invites future problems.

GMC remodeled my kitchen. Signed a contract with the owner Gohar for $8,585 as he promised to stand behind the work. Their motto "We are leaders in client?s satisfaction and superb craftsmanship " to the contrary. My kitchen is falling apart. Granite seams are separating, the cabinets are falling down, the floor is warped. I called to advise, but received no call backs or answers to my emails because my contract was paid in full. I tried to mediate my dispute with the BBB, but Gohar refused to cooperate. I sued Gohar the owner and Registered Agent of GMC Construction in Prince William District Court, and won on 03/19/2013, however to date he refuses to pay the judgment. I filed a judgment lien against the company. Please learn from my mistake. Do you homework before doing business with this company. Review the BBB complaints and their "F" rating.

I bought a buick rendevouz ive had it almost a year the other day driving on the highway the logo across top of the hood came flying off. Went to the dealer told me in all their years theyve never seen anythingblike this but would cost me over 300.00. to replace. I have to pay. Ive had cars since the age of 17 im in my 50's now i have never, ever had a logo come flying off a car. Buick/gmc should replace it!

The rear hatch on my GMC Denali will not unlock and therefore cannot be opened. I have done some research, and it does not appear that there is a manual release ont the inside,and there is no key lock on the outside. In addition to being an inconvenience in terms of a repair, I would suggest to you that this could be dangerous for anyone trapped in the rear of the vehicle with no possible method of egress if the forward part of the vehicle was not an option, (fire etc). I'm surprised that there have been no recalls or government involvement, perhaps someone has to be injured or die before GM might make a change

Sherrie carter
from Six Mile, SC
The cracked dashboard in my 2007 Tahoe is an eye sore. My fear is that the air bag will eject and cause serious injury to me or my passenger. It used to be that you could expect quality from General Motors and the other US auto makers. Now having an American made care seems to be the cheap route.

Mable Harding
from Hyattsville, MD
I am letting you know about an accident caused by a defective GM vehicle. On June 2013, my husband and I were test driving a 2009 Chevrolet Traverse when the vehicle stalled and came to almost a complete stop. Because of the malfunctioning of the vehicle, we immediately had to put the hazardous lights on to alert drivers of the complications we were having. Nevertheless, we both were injured and were hospitalized when a vehicle hit us from the back/passenger side. We were under the Doctor's care for a little more than 6 months. The vehicle we test drove was from the Jack Winegardner Chevrolet Dealership. The dealership was notified of the incident and paid us the PIP but no additional compensation. Is this the normal procedure behind an incident when an accident occurs involving a vehicle owned by General Motors?

I own a 2006 Chevrolet Cobalt that I bought used from a dealer in March 2011. Since I have owned this car I have had a problem with the traction control light coming on and car shifting rough. I have had the car repaired every year since I have owned it and have spent around $1500.00 on repairs for this problem. The last coming in June of 2014. The solenoid was replaced at a cost of over $220.00. The problem seemed to be fixed until this morning January 26, 2015. Light is back on. Car shifting rough. I have a 6 year loan on this car and still have 2 years left. Chevrolet needs to address this problem as I have seen many complaints from cobalt owners experiencing the same problems. This is a safety issue due to the fact the car jerks when shifting and you could lose control of the car.

I just want to know what happend to GM? They used to make great cars and now all I assocate General Motors with is union strikes and cheap quality vehicles. I bought my last GM car a few years back. It was a Chevy Monte Carlo and it will be my last. Engine leaks, transmission slipping, electronic problems, all after only a few years. I will stick with foreign made cars, and that's hard to say as a partriotic American!

Angela DUmais
from Honolulu, HI
At less than 10,000 miles half my engine and flywheel had to be replaced. For various defects car has been in the shop for almost 2 months. Car returned with a broken windshield that I had to pay 1/2 despite it was in GM custody, having to pay a portion of a rental car despite being under full warranty, continued problems with car, told nothing is wrong. Couldn't sell it if I tried. Given offers via GM that only would ad a tremendous amount of debt to me. Unanswered certified notice of motor vehicle twice. Giving the run around over and over. After 4 months of trying to give GM my trust to make it right still living a horrific night mare. I feel they don't care about my safety, and not as a consumer in general. I am fed up, and hurt that a company that I once loved could end up such a disappointment. Now, I am going to share my story.

Kathleen Hook
from Newark, NJ
I bought a 2016 Malibu new and have spent over $2,500.00 so far in repairs as my warranty was up. I only have 85,000 miles on it and had a failed fuel injector costing $1,063. in December of 2018 and again last week, another failed fuel injector!.. Dealership replacing the other 2 as there seems to be some defect! Months earlier, had to replace a rear tire sensor for $137. then 2 days later the other rear sensor went out. I travel as a Hospice nurse, bought new so as not to have any expensesand the last break down was on a busy road that was not safe. I feel I need to be reimbursed some of the cost and will not buy another.

I had a case file opened on a disagreement I had because the dealership in LaFayette GA would not honor repairs and wanted me to pay for it, but this is not even my complaint. I have been hung up on twice and treated rudely. Tashanna ext. 591-3232( if she gave me the correct one) even said we tore the car up! This car has well known issues. I am in awe that General Motors would allow this kind of behavior from their employees. I was not rude or beligerant, but we did disagree on payment of repairs, but to say we caused the damage is way over the line! I have also been told different things between the dealership and Case file persons that don't match. It is covered, it isn't. not now? Which is it? Very unprofessional for a well known corporation like GM.

Lauren Caster / Shawn mann
from Rochester, NY
Bob Johnson Rochester New york..I have NEVER had such a terrible experience as did my fiancee, at Bob Johnson . We were , I'll just say scamed, insulted of our intelligence, lied to, ripped off, and unfortunately will be for at the least next 2 years. I do not have the words to express how awful theses people are , and I am letting everyone know.

francis jurgens
from Ortonville, MN
2013 chevy equinox blew out rear main seal driving down the road and lost all engine oil. only 54,000 miles on vehicle and gm extended warranty 10yr or 120,000 miles on some so they now there is a problem. service bulletin #14882. please respond back to us asap!

SPECIAL COVERAGE 14311
from Allegany, NY
SPECIAL COVERAGE 14311 DOES NOT HAVE MY VIN # ON THE COMPUTER AT MY CHEVY DEALER IN OLEAN NY.
MY CAR HAS THIS PROBLEM WRONG AND I DONT FEEL I SHOULD HAVE TO PAY FOR IT SEEING IT IS A RECALL.
WHAT DO I DO. THIS IS NOT FAIR I ALMOST WRECKED GOING OVER HILL DRIVING HOME WHEN THE STEER WHEEL POWER LEFT MY CAR.
ERICA HOADLEY
8145967973

Mary Beth Quinn
from Newark, NJ
Vechile ID 2G!WC5EM3A1155277 2010, chevy Impala
My vin number was not in recall and I had to pay to have it fixed.
Why, you know this is an ongoing problem. Please contact me asap.
Sincerely,
Mary Beth Quinn
732-241-2402
732-671-5134

Jonathan Jackson
from Southport, NC
I have a 2015 GMC Canyon. I purchased it new and it comes with 36K or 36 months warranty. I had an issue with the infotainment system on a 200 mile trip. It occured randomly and was not something that occured often. The system would change stations. It would change sorces. It would fluctuate back and forth altering the radio station, and cutting off asking for a "command". I got a card in the mail saying my warranty was about to expire. I called them THAT DAY and drove 35 miles to the dealer to have them address the issue. They said my warranty was out of date and that it was no longer covered. I showed them the card THEY sent to me and they took the 2015 Canyon into service dept to address. About an hour later, they came back to say they found no issue. I would have thought there was some sort of code showing there was an issue but I guess not. Well, I told them thanks for checking and to document the issue as it will most likely occure again. It has on a few occasions. It mostly happens during an extended trip. I say that to say this. My truck only had 21K miles on it at this point. I don't drive it much and when I do, it is for a few miles. Not extended. The first time I had the issue was during a 200 mile trip. I have encountered it again off and on in the meantime but this past weekend, I made the same 200 mile trip only to have the infotainment system do it again. Fortunantly, my wife was in the truck and could video the issue as I was not able to do this prior as I was driving. I got back home and called to make the appointment first thing with Bob King GMC in Wilmington NC. I took it in and was told it was out of warranty and I explained the issue was ongoing and should be covered since they were unable to repair last visit when it was under warranty. We showed the video to Andrew and he agreed it was not acting correctly. I got a loaner. I went home. 35 miles away. Later in the day, I got a call to inform me they could replace the radio system but since it is out of warranty, they will have to charge me. 21K on the truck. Not driving much. Addressed the issue with them prior to warranty expiration but no repair was done.
I chatted with GMC corp. Noah was the CS assistant. He was polite but not helpful. Said they can't repair under warranty since it showed no sign of issue under warrany with any proof. ( I guess I drive 70 mile round trip just to have them wash my truck which they didn't) Fact is, this infotainment system in the Canyon and Colorado is not good. I see the comments on the internet and see others have had issues. Now I am faced with living with a system that is defective. Doesn't allow many of the options such as Nagigation, selecting songs from media or radio, changing stations, etc. I have limited use of the system. I was told I will need a new radio. Andew said 350.00 but I was pissed to hear anything other than we will take care of it, I don't know what it inculded. GMC won't do anything but offered to help with cost of parts but renigged. Granted, when he "offered" it was without a guarantee but he dangled the carrot as if they were concerned and would step up somehow.
At this point I would stay far away from a GMC product or Bob King. I hate we just purchased a Mercedes from them as I expect the same level of treatment. I own two cars. Both from Bob King and this is the treatment a loyal customer gets? I would love to share the video but I can't figure out how to attach the MOV file type or convert to one that this sight can accpet. If you want to see it, let me know by posting on this sight. I am going to post the same message elsewhere to share so others will know what the infotainment systme does. What GMC doesn't not Bob King GMC in Wilmington NC. Shame on them for screwing a customer who has purchased almost 100K of items from them in three years. And to be denied service under warranty when I brought it to them with the issue but they didn't repair. I guess the moral of the story.... I will leave that up to you. My fault for not being more persistant but it was inconvienient based on distance from me, issues going on in my life and I thougt I covered my self by reporting the issue I was experiencing prior to warranty experation. Sad I still have 15 K miles before it would be out of warranty that way. So wrong on so many levels.

Kenneth H. Washington
from Washington D.C., DC
One December 1, 2017 I took my 2016 Silverado to Ourisman Chev Marlo Heights, MD for a oil change and tire rotation after paying for the service, I notice my tire wasn't rotated, I went to the service manager who offered me an adjustment or free oil change on my next visit which I accepted and received on July 17,2018. I took my vehicle in for an oil change and tire rotation on December 4,2018 and upon paying for the service and checking my vehicle, I notice the tires were not rotated although I paid for the service upon bringing this to the attention of the service writer apparently he inquired of the service technician who I was told said he rotated the tires which I knew was a lie because I have a small defect on one wheel which I noted was in the same position as when I brought it in. The Service Manger just ignored my complaint however, after conferral with a more Senior Service writer who advise my service writer to just have them redo it however, I was then inform all of the Truck lifts were taken at the time and I would have to wait for a unknown period, I refuse to wait and left the service department. It's should be noted if the Technician would lie about service he did not perform leaves me to further question if the GM Multi Point Inspection was perform because it also stated my wiper blades -passenger side was good when I knew it needed to be replaced. I first time this happen, I could have accepted as an oversight however, twice is not an oversight and might border on short cut being taken on services paid to be perform. As result of my experience, I do not intend to have my vehicle service at this dealership again and perhaps a follow up is needed to spot check that services are being performed vehicles brought in for services as requested and paid for by a customer.

wayne boutilier
from Presque Isle, ME
i had a 2014 sierra. the shifting and going to v4 was bad. i went through gm customer service and they had me take it to a dealer the dealer confirmed the problem but said everything was gm spec. there fore they said there was nothing they could do. they said i could write gm office which i did but no response. ive read a lot of complaints on this problem and cant understand why gm wont fix this. gm service put in report that i was unsatisfied but that didn't go anywhere. why is this problem ignored? i have been in 2015 and 2016 that has the same problem. any help would be great.

Kevin Richardson
from Ashburn, VA
I have a chevy equinox 2011 2.4 motor in it using a lot of oil this is a know problem with this motor gm did replace the piston and oil ring but within in three thousand miles it went back to burning oil they will not do anthing about this at this point will not be buying anymore GM products.

Michael Allen
from Pomona, CA
I had to purchased a new windshield, (Sept 14, 2018), for my 2017 Chevrolet Silverado 2500 and I wanted OEM Glass. My glass installer purchased the glass from Mark Christopher Chevrolet in Ontario Ca. Upon installation of the glass I noticed that it was pitted and appeared to be a defective windshield.
I notified the installer and he came out and said it was a factory defect and since it was from the dealer I would have to go there to file a complaint.
I filed a complaint with Mark Christopher's Service Department and they said they would order the windshield.
Mark Christopher called me and said the windshield was in and to come pick it up.
I sent my office Manager to get the windshield and the Service Tech Mike said all he needed was a sign off from his Manager.
When the Manager came out he said the windshield just had sap on it and scrapped a small area then walked away.
I called the installer to come out and look at the windshield and he still said it was a defective windshield.
Since that time I have been waiting for them to resolve the issue to no avail. The dealership claims they are waiting for General Motors to respond.
I Just was t windshield that I can see through that is not defective.

gus Enriquez
from Atlanta, GA
I had a 2012 GMC sierra that I loved and took care of and made a baby out o gf. Guess what? 120 k miles and a bad lifter cost me 4200 dollars. Nobody at gm cared or even tried to work something out. All this is after me being a loyal customer for 35 years. Ok. Cool. I get last laugh , I have a brand new ford lariet in my driveway and I never knew what I was missing. Superior quality and dependence. Good look gm executives. , better luck in future and I see it dim.

Brian Carey
from Moorhead, MN
I had to spend $555.88 to have a Vacuum Pump replaced on a 2016 Chevy Tahoe with only 49,008 miles on it. This is beyond poor in terms of parts quality and I am not happy about it all. I have owned multiple Chevy products over the years but this situation is enough to drive me over to the competition. This was a potential safety issue and if GMC can't guarantee it's parts and quality of work to insure the safety of its customers any better than this, then get out of the car business. I will also be filing a complaint with the NTSB.
The work was performed on August 15th, 2018 by the service department at Luther Family GMC in Fargo ND. The invoice number for the work performed was BUCS388837. The dealer did excellent work to diagnose the brake problem and replace the vacuum pump.

John Tulppo
from Escanaba, MI
Presently, in our yard scince August 23 is a 2017 equinox 2gnalcek6h6152981 that has been vandalized to where it needs a wrecker. I have called folks at GM, acar leasing ,hamilton chevy and no one seems to give a damn about it. with most of the glass broken, I have been trying to keep it covered with a tarp but it hasn't been easy with the wind we have had this fall. no one has even tried to contact me on this so I checked with local garages and they charge $40 per day for storage. But I am going to give you a deal and only charge $25 per as I do not have garage space to store it. we are presently on day 85. Somebody please start acting like gm is a fortune 500 company and not slick willys used junkers inc
thank you
john tulppo
6494 n 5th street
wells, mi 49894
989-295-0023 (cell)

Nicholas Premo
from White Plains, NY
I live in Massena, New York. On 04 August 2017 I leased a 2018 Traverse from Frenchie's Chevrolet, located in Massena, NY 13662. Roughly about a 1 year ago, the traverse was wrecked and suffered front end damage, and mechanical damage. The service dept. noted that the transmission needed a full replacement. So after the vehicle was supposedly fixed, my g/f and son were driving down the road and the drive shaft dropped right to the pavement ( it is a very good thing it did not bounce back up through the floor board of the vehicle). I had the car towed back to Frenchie's where it was said that they "forgot" to put the bolts in the carrier that supports the drive shaft. That's one major complaint......
Another....
I just recently had to bring the Traverse back into the service dept. at Frenchie's because the back driver side was making an awful noise. It has been determined that the noise is a bad control arm. A bad control arm on a 2018 vehicle!?!? Something is not right there! Meanwhile, I also had the oil changed while they were looking at the control arm. They had to order the control arm so I was told to come back. It has been a few weeks since then and the other day, as my gf was traveling down the road with three kids in the car, the car just stopped and went into limp mode. The vehicle was hooked up to a computer and it was found that when Frenchie's changed the oil, they FORGOT something! They never put oil back in!
Another.....
The transmission has always been an issue since day 1. I have brought it in and the issue doesn't seem to get fixed. Even after the accident when they said they had to replace the transmission, the new transmission is doing the same exact thing! So did they really change the transmission? Or are all the transmissions for the Traverse junk!?

Bettie B Parrett
from McKee, KY
I have tried unsuccessfully to get a wheel and tire problem fixed on my 2014 Buick Lacrosse. I have been told repeatedly that I didn't need to watch the tire gauge on the dash and that each time they tell me that they have fixed the problem. There is a crack or nick on the wheel and causing the tire not to hold air. Yesterday morning it had only 23 psi. The last time I was over at Adams GMC was about 2 1/2 weeks ago when they again told me that the problem was fixed with some glue or something that was suppose to take care of it. This has been going on now for 18 months. I had to buy a tire inflator because I live 17 miles for the nearest town. I am a widow and depend on having transportation.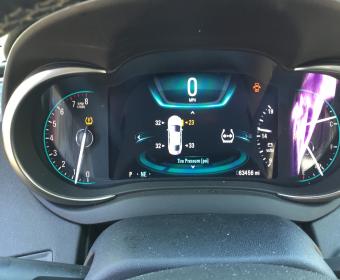 Robert Whitten
from Nacogdoches, TX
2016 Colorado 1GCGSCE36G1156271. Owner Robert Whitten. The rear end failed at 25,000+ miles. Complete rear end assembly replace after a long wait to acquire parts. The repairs could not be performed. At 50,000+ miles the rear end noise returned. I took the truck to the dealer during oil changes to report the noise. No "specific problem" could be diagnosed. At 60,000 miles the rear end noise is obvious. The dealers I have talked to tell me this is rare and they have a difficulty fixing rather than replacing the rear end. My problems are: 1) If it is replaced, I have no reason to believe that my problem will not return. 2) the dealer offered a trade in on another vehicle. I am retired and do not need payments .3) I feel trapped into buying again. I usually drive a truck more than 10 years. My 2007 Colorado has been a great vehicle. I have purchased 9 new vehicles from GM. My trust has eroded. 4) never informed as what caused rear end failure(s). Could the drive shaft, u-joint etc. cause the problem. Gound Chevy in Nacogdoches have been more than understanding. I feel they are trying to solve a problem and need corporare Chevy to investigate. A quality team should push the red button before many others get stuck like me

GARY DUNCAN
from Atlanta, GA
I have been a loyal GM Owner for 40 years. I recently (after 3yrs of debating) bought what I thought was My Dream Truck. Did I only get SHAFTED! I found a 1 owner, clean 2012 GMC Denali 2500 HD with only 35,500 miles on the clock. 6.6 Duramax, Allison Auto, man just what I've been wanting. See, I pull a 5th wheel camper and love to camp and spend time with my wife outdoors. I had a 2011 Silverado 2500 HD Gas 6.0. When we traveled in the north Georgia mountains, sometimes it was a little sluggish, but it ALWAYS got us there. Well I listened to the other guys (pulling with Diesels) and finally decided to buy one. Only Thing I didn't listen to them on was to NOT buy a GM Product. Well, now I know what they were talking about.
I bought this beautiful used truck on Sept 24th 2018. I left the Dealership proud and happy, only to have it end in under 10 miles. The CEL came on, I returned to the Dealership and pulled in, the Salesman met me at the door as if he knew I would be right back. WOW! Guess I should have known a truck that nice with that few of miles on it had to be a LEMON! Well 3 hours later, they brought the truck back out and I quote" It's good to go. We had to replace the #1 NOX Sensor on it previously and had to re-clear the codes." Well ok, the wife and I left once again only to get 12 miles down the road when the CEL appeared again. I continued to drive it home as we had to be there to pick our granddaughter up from bus. But, before we could reach home(45 miles) we got a message on the DIC, "DEF FLUID QUALITY POOR" SEE OWNERS MANUAL NOW. Followed by a message that basically said MAX speed Limited to 65 in 99 miles.
I called the Dealer and asked them what did they wanted me to do? They said they would call in the AM and let me know. The Service Manager never called, so I called her and was told to take the truck to my local Dealer which I did. They worked on the truck for a week and a half, and could not repair it. I called the Selling Dealer and they went an picked up the truck and have had it since.
THEY HAVE YET TO REPAIR IT!!!!!!!!!!!!!!!!!!!!
I am being told they have an Area Zone Service Rep coming to look at this truck. I don't know what he can or will do, but OK.
Bottom line for me is: I can't believe that General Motors has been allowed to manufacture a system that gives it's customers so much trouble. If you just GOOGLE it you get thousands of hits, and it's not just the LMLs either it's all of them every year from 2010 until present. AND GM DOSEN'T CARE......................... The only true know repair is TO DELETE THE ENTIRE SYSTEM AND RUN A PROGRAMMER.. But WAIT" isn't that ILLEGAL?????? What would the EPA say about that? I don/t know yet but I am in the process of finding the right Point Of Contact and when I do, you can bet I'm going to ask!!!
You know I tried to be nice and not post anything about this PROBLEM VEHICLE, I called the GM Customer Service Line. Guess What? after the Lady on the phone found out it was a used truck and told me the 5yr/60,000 mile warranty was over. She proceeded to tell me IT's MY Problem. Oh and thanks for being a loyal GM Customer. I WILL NEVER BUY ANOTHER GM PRODUCT......What a joke............................

Joseph Stelly
from Ville Platte, LA
Case # 8-4497589152 Received answer there is nothing that can be done besides the original warranty on my paint job issue. Is this my only option to get any help with this issue. Can i get the district manager"s name and number for courtesy vermillion in abbeville louisiana?

WILLIAM TEDESCO
from Henderson, NC
I BOUGH 2 TRUCKS FROM A DEALER IN HENDERSON N.C. A 2017 GMC ACDIA DENALI AND A 2018 CHEVY TRUCK IN LESS THEN A YEAR . NOW ON THE 2018 CHEVY DOOR PANELS ARE NO GOOD I WENT TO THE CHEVY DEALER 2 TIMES AND THEY DIDN'T WANT TO REPLACE THEM . WHEN I GET MY 2 MILLION DOLLAR SETTLEMENT I CAN PROMISE YOU I WON'T BUY THE CADILAC I WANTED...…. WILLIAM TEDESCO......29 N. SKYLARK LANE...……... HENDERSON , N.C. 27537...……….252-598-1191...…….

Robert L. Oujesky
from Fort Worth, TX
I have owned 4 GMC pick-ups all bought @ James Wood motors in Decatur, TX. Never have I ever had any problems with any of these trucks until I bought a 2014 Sierra 1500. I had a scheduled oil change and the dealership let me know about 2 recalls they needed to fix while I was there. I agreed. After a couple of hours of waiting the service adviser contacted me and asked if I had experienced any battery problems such as it turning over slow. I responded no, why? He said they had my truck ready and running. I drove 25 miles home and parked and went in my house . I had to make a couple of errand runs so I went to start the truck and it would not turn over. Dead battery. I hooked up a charger to the battery and called my service adviser and told him I was coming back for a new battery and to get me in and out with no wait. I also said I was not going to pay for a new battery since it was fine when I first came in for service. The service manager, Nick Huff, directed the adviser to charge me the full price of the $250.00 battery. I did not expect that. I made some complaints to Nick over the phone and he told me the battery was expendable. The dealership offered me 2 free oil change vouchers totaling about $120.00. I took the vouchers but I felt like the dealer should have shouldered the full cost of the battery. I will be buying another truck in the future. I just don't know if it will be a GM product. Make it right. Sincerely, Robert Oujesky

Emily M Roxberry
from Lebanon, PA
I had my 2018 Buick Encore that I purchased a month ago towed to the closest dealership. My vehicle had an electrical burning smell that I noticed while driving and all of my service lights flashed on for a few seconds as I was driving. They found nothing wrong. They had the vehicle 2 days and did not offer a rental. They did not call me to tell me it was done I had to call. My vehicle had dirt on the floor, smudge prints on the door and 2 small scratches on the driver mirror. They said that could have happened anywhere, well it didn't because I had not gone anywhere else but to work and no one can park next to me on either side. I asked about the floor they said when can you bring it in, I said Saturday, they said we aren't here Saturday. Very rude service, not very accommodating. The dealership is Blaise Alexander in Hazle Township Pa.

Matthew Mccloud
from Orlando, FL
Brought lemon 2017 chevrolet malibu. Have so many issues with it since purchased. Gas pedal problems, losinv engine power, transimission failing change at times, electriical issues such as car want function properly such as lights,crank start turn on and off, ligts drive with,cd, screen, replaced burn wire few month ago for it burning, cant keep battery keep dying it be 3 battery,and shut off in middle traffic driving almost cause me get hit on interstate by semi truck its scary. Paying on car that got track record been in shop. I added rims interior assories, underbody lights trying please self with car an it still continue fail me after shop visit. Caught fire again so they want blame it on underbody lights now when it dint cause it the car just not good car its lemon. Bad deal i got at wes haney in live oak florida chevrolet dealership they got paid an dont care no more. Missing work ,stressed, blood pressure issures behind car. Making payment on faulty vehicle is not fair an GM not good help me nor product department.an neither purchase buy back company . Displease wiith GM an im loyal customer brought serveral gm cars.

joe krasnicki
from Edmonton, AB
I love my truck. It's a 2015 Silverado HD 2500 ltz duramax. I work 1100 kliks away in Fort McMurray I work 20 on and 10 off and I need my truck to get from site to site. In mar this yr I was traveling to work when it shut me down. Had to get it towed to athabasca for a egt sensor. 2 days in a hotel and 2 days lost wages. Get to work,8 days later engine light comes on,def temperature sensor. Back to hunter chev in athabasca (another day of lost wages and another hotel)because summit chev in Fort McMurray can't even look at it for 2 wks which is highly unexceptable. Now in July I'm up here and engine light comes on, I get onstar to do a diagnostics and it's P21DD which is def heater which I really need in the summer. Phone summit chev in Fort McMurray and can't get in for 2wks just to look at it. I'm just waiting for it to go into limp mode and then I'm screwed. Then I have to rent a vehicle on my dime. If dealers can't get customers that are stranded away from home in at a reasonable time then maybe GM should have a list of places that dedicated customers shouldn't take your product. I know it's abrupt but the frustration is setting in. It's bad when you buy a brand new truck and you're wondering,not if but when it's going to leave you stranded again. If I would of known about the crappy emmisions I would of walked away from this duramax. Thanks

Larry DiMaggio
from Bloomingdale, IL
I purchased a brand new demo chevy malibu from don mccue chevrolet in st charles illinois back on march 8th. There were cigerette burns on the passenger seat that they promised would be fixed to my satisfaction. Car was sent out to be repaired but was not. Only one burn whole was repaired and the seat material doesnt match the rest of the seat. Long story they have had the car in 4 times to have it fixed and twice reupolstered and there is still a mismatch of material on the front seat. Last correspondance with them was june 27th when they assured me new materail was ordered and as of july 17th i have not heard from don mccue. Im sure they have no intention on fixing what a salesperson destroyed. I onlynasked to have the seat reupolstered like they promised at the time i purchased the car.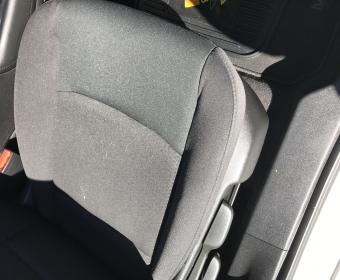 Lonnie legg
from Buena Park, CA
I've owed Chevy since I could afford one. Now, my 7th and what I imagined my last, own a 2015 Silverado 3500 4x4 diesel ltz... loaded. Was certified used and at a price I could afford. I bought the extended bumper to bumper warranty along with the factory 100k mile warranty that all GM products come with.
on a rush trip cross country (ca to illinois) my truck broke down as I was returning to ca.
2am in the New Mexico desert my "bypass cooling sensor" failed. I made it to Santa fe Chevy and Joe in service, great guy, took care of it but it took 3 1/2 days to fix. They rented me a truck to return to California and gm was to ship my truck when it was fixed (customer reuniting program )........ BUT DIDN'T !!
I had to rent a truck for 3 weeks until my truck was returned and yes I called several times and emailed several gm departments.
Now, 3 months have passed and GM still refuses to reimburse me for the rental....
All the repairs were covered under factory warranty and all expenses I encured because of this should be covered.
I'm a Chevy guy and now I have to take gm to court... why? Just take care of your customers!
Chevy Santa Fe New Mexico, great people...
Simpson gmc Buena Park ca. Great people....
GM customer care... won't help this customer on a mistake they did.

Shawn Brock
from Dallas, TX
Dear GM,
Having a hard time buying a new truck. I recently contacted Hudiburg Chevrolet in Midwest City Oklahoma about buying a new Chevrolet Colorado Z71 and spoke with a sales rep by the name of Sherry McCoy .
I was quoted a price $33,700, that was on Friday February 9th, I explained that I had a meeting with a insurance company for a settlement on Monday February 12th and would call them after the meeting and setup an appointment to come in and sign the agreement.
I called Monday as I said I would, Miss McCoy was supposed to be with a customer and she would call me back in 20 minutes. Well 3 calls and 10 hours later still no call. The last call I made was to a sales manager,
well he was busy and going to call me back. That hasn't happened either.
From 2001-2016 I have purchased 5 new gm vehicles. This was going to be the 6th one. I am still in need of another one. And prefer a gm product but if this is the treatment that a loyal gm customer receives than I may have to switch brands. Please feel free to email me back or call (405)712-0403 . Although from this experience I doubt I will be receiving a call back.
Thank you,
Shawn Brock
(One disappointed customer)

richard j schneider
from Bloomer, WI
2015 Colorado purchased at markquart motors in Chippewa falls,wi. to make a long story short I want to in form you I am filing a claim with consumer protection against gmc and markquart . I know now the attitude of the both of you is screw the customer to protect our profits so they they can buy leer jets. this is my third Colorado which I like ,but the prblemms I had be fore the warrenty expired said that they would be taken care of as long as they were in the system. ha ha hee hee on me . I trusted you people an got screwed. 715 933 0273

Purchased a 2017 Tahoe and a deer ran into the side of it causing the sife curtain airbags to blow. The vehicle is not a month old with approx 850 miles on it. It has been in the repair shop for a month waiting on a headliner which GM has "no inventory" on. Nobody including gm can tell me when a headliner will be available. GM says it's not there problem because it's at a third party repair facility. What a joke there customer service is. Last GM vehicle for me and anyone else that will listen to me

Kathy Lee Born
from Prairieville, LA
My Motherboard was replaced earlier this year on my 2007 CTS Cadillac, almost $900 out of my pocket. I asked as I paid how long this would last. I was told this part would outlive me. I would never have to buy it again. Well I am still alive and it went out again last month. My car has been in the shop for over 30 days, they say the ECM is on back order with GM. I found the part at a neighboring dealership. I called and told them about it. They called and the dealership will not let them have it.I am a working realtor with out a car for over a month. Why can't a company the size of General motors supply this part. What can General Motors do to make this right for me?

Larry G. Moore
from Ashland, OH
My 2015 Silverado Truck was damaged in a accident and has been in the repair shop since 9/19/16. Dave Gill Chevrolet in Columbus Ohio has replaced the frame but can't get a replacement bed to complete the repair work. No one I've talked to can give me an time line for when the repairs can be completed. I'm 2500 miles from home and need to get back to my family. It's a same Chevrolet can provide new trucks to their dealerships to sell to new customers but they can't provide parts to repair trucks for their existing customers.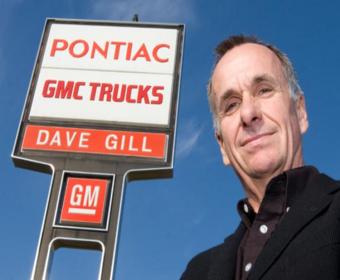 Henry Halgren
from Milaca, MN
I purchased a 07 Chevy Silverado this spring. I came out to a flat tire this morning thought no big deal. I went to change the tire witch should have been no problem. When I went to lower the spare it would only drop about six inches so I followed the instructions that did me no good. I called a local chevy dealer the service dept. told me the only way to fix the problem is to cut the tire hoist apart then replace the unit later if I wanted it to work again! I find it totally unacceptable that a simple tire change should take hours instead of minutes the dealer also told me that this has been a common problem since at least 2003.

Our shift leader is not following the plant program for the line on 3rd shift he keeps stopping the line and slowing the line down to try and let paint and body catch up when they are down. So when 1st shift comes in they run only 4 hours because I feel he is trying to make his self look good it affect's all 3 shifter on quality and number of cars i think it needs to be looked at. He is the only one that does this this way at LGR Lansing grand river plant thank you.

Karen Bullock
from Westminster, MD
I had my vehicle repaired at a local place for work covered under an "extended warranty" because after making 2 appts. with the dealer I purchased the vehicle from I had to cancel because the dealer said the vehicle had to "being throwing the code" when I brought it in. Each time I scheduled the appt. the code would not be activated on those days and I had to cancel. Due to the frustration I took the vehicle to a local repair shop and they placed the car on a machine and it told them the problem was the throttle body they replaced it the next day. I have placed a claim for $531 with GM (Claim #8-1941543215). The called me on 4/19 to tell me they were denying the claim because the work was not done by a GM dealer.
After much discussions and their calling the dealer to confirm my story, "Rose" called me back (her number is 866-790-5600) on 4/20 to tell me that since I made several efforts to have the work completed at a GM dealer that my claim had been approved and that Ilene would be calling me. AS of today 4/29, Ilene has not called me nor has she returned any of my phone calls. I am being told repeatedly by the operator that Ilene is the only person who can help me, but when I leave messages - she does not return the call.
I have followed the bulletin exactly and cannot get satisfaction. They are now telling me that I need an additional approval and they do not know when that approval can be expected. When I spoke to the dealer, they told me the work would have cost much more than the $531 that I am requesting, so I actually did GM a favor and do not understand why I am getting the run around from your representatives. I am simply asking for what I am entitled to and no more. Please let me know when I can expect my refund.

I have got a 2015 2500 Duramax truck and I am not very happy with the fuzzy style fender wall on it. I live on a side road and when the roads are wet the mud just hangs on the fender walls and takes forever to get it washed off with a pressure washer. Do you make the smooth plastic fender wall? On my old truck I could hit them with a water hose and have them cleaned in a minute. Not sure if this is the right place to complain about this, but I am not very happy.

William P. Maher
from Troy, MI
I am the proud owner of a 2013 Spark. The car has only 29,891 miles on it and to my knowledge is still under the bumper to bumper warranty. I was completely unaware this did not include the key. My key broke and completely fell out of the ignition. I am the only person who ever drives this car and in no way was this key treated roughly or abused (only placed in my pocket). My dealer: Mike Savoie Chevorlet states the key broke because it must have been abused in some way and would not cover a replacement under the warranty.
The new key cost me: $115.30. I am writing to you because I only had this car for less than two years and I fully expected the key to last longer than that. The broken key WILL NOT ALLOW THE CAR TO START, I had to purchase a new one and (if I wanted to continue to use the car) have the dealer program same. I'm sending you two attachments (both .jpg images) one is a picture of the defective key and the second is the dealer invoice (the VIN number, mileage and price I paid for the new key are all listed on same.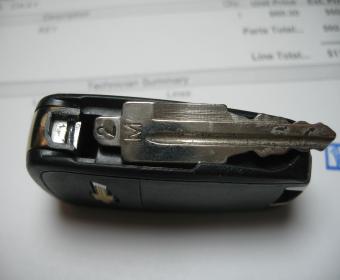 Clara L. Freeman
from Merritt Island, FL
I was watching the Local news here on Merritt Island, Florida and heard that GM had a recall on some of the Police vehicles from (GM) reference the steering. It was reported by the News that the steering became hard to steer. I was coming from Orlando Florida 45 miles from where I live last week. When my steering became hard to steer, almost causing me to have an accident. My power steering fluid was checked and it is full. I have a 2001 PT Cruiser Limited Edition and this vehicle has serviced me well. My question is does my steering issue falls under your recall of vehicles?

Terry
from Gordonville, PA
I bought a 2009 Silverado 1500 with around 56,000 miles on it. I thought that this would keep me from spending money on repairs. The passenger side rear center spring broke in half and fell onto my drive way, and now the drivers side rear spring did the same.I am not at all happy with this truck. In looking to see if there was a recall, I discover that there was a repair notice to the dealers. Digging a little deeper, I found that there was a vehicle recall issued in Canada, I bought this truck because I am now on my 3rd Suburban,which is a great truck. I will unload the 1500 Silverado and go back to Ford. I also know that I am wasting my time with this complaint.

mike Lugo
from Anaheim, CA
I have a 2011 2500 HD diesel truck. In thee last 8 months my truck has been worked on 4 times for something related to diesel exhaust system. 2 of the times I have broke down while towing a trailer and had to be towed. Not GOOD! The last time the filter wouldn't work. Just got it back and the exhaust temp is hot again. It appears it is still having the same problem. I have heard that there is nothing but problems with this system. What are you going to do about this?

Howard
from Sheboygan, WI
The rims on my 2007 trailblazer are all corroded after the first winter. I should not have to pay for new ones when you pay that much for a vehicle to start. Wow! No I see people commenting that the tires leak too. This is the worst GM product I have ever seen.

Pamela Parker
from Newark, NJ
My 2008 saab, has a check light engine. I made appointment with GMC in Lawrenceville, NJ, I inform them what was going on with my car, and my mechanic gave me a print out of a recall on this model and year. A staff member at GMC said that was find bring the car in, I brought the car to the shop on Feb 12, 2016. When I approach the service desk and told them why I was there for service. I was immediately inform they don't do recalls on Saab. The service employee then proceed to give me number of other dealership that service recalls on Saabs. The first dealer was Audi, the second was GMC in Cranbury, I called Audi and they ask me why would GMC give me the number to have my car service there when they don't service Saabs, I couldn't figure that one out either.
I finish my called with this dealership, and proceed to call GMC, They inform me their saab computer are not running on the weekend, but I could make appointment, I made the appointment for Wednesday February 17, 2016 @ 5:30 p.m. to drop off for service, On that day 02/17/16 I went to the dealer and inform the Service Advisor, Jeffrey Szymoniak I have an appointment to leave my car and pick up a Loaner, He immediately told me I couldn't leave my car, The service tech for saab's was not there that day. more disappointment. Jeff inform me he will call me by Thursday, No call on Thursday, Friday, Saturday or Monday. So I decided to call him, He first inform me the computer were down all day, I told him I came in on Wednesday so were the computers down on Thursday, Friday, Saturday and Monday. He then inform me my car doesn't have a recall. never look at my car, didn't remember to call me, just didn't care. I have to the 29th of February to find out what going on with my car. No thanks to GMC.

Thomas Webster
from Brunswick, ME
I bought a 2016 GMC Acadia in August of 2015.I am not happy about my 24 months free service.I just had it serviced and this is my last free service as I had it serviced in 2015.I now have to drive the rest of the 24 months on my own.I checked other makes of cars and they offer 24 months of free service period.I have a car that is only two months into 2016 and it is done.I am being penalized because I bought a 2016.I have had GM products for 40 years and I am not happy over this.When it's time to trade I will look for a product that when it says 24 months free service that's what it means.

Richard W Schmidt
from Hartford, WI
I have been a GM driver ever since I was sixteen and now being sixty-six I have to change. I even was for some years a GM mechanic. With reading the headlines GM giving employees a $11,000 payback it just makes me wild. After taking a government check to stop bankruptcy and this payback it must mean you are just charging too much for your vehicles. To me it shows price gouging the poor people again. For this I will never buy another GM vehicle. I will tell everyone I can and tell those people to do the same not to support GM. I hope other people realize this and so on. Maybe it won't effect you now but hopefully it starts and down the line. There are just too many vehicles out there better than what you produce.

Brian McElheran
from Temiscaming, QC
Jan 08 2016, truck will not turn over, dead battery in 2 year old truck? so I get a local garage to deliver me a new battery, install new battery and truck will not start, call road side assistance and head out to North Bay Hooper gm dealership Jan 11 2016, once in garage hoopers replaced the starter (they didn't specify what was wrong with starter?) I believe the battery was discharged too quickly due to grounding issues with the starter.
Donald Burns of Hoopers, told me the battery is covered under the 3 year warranty, so did the service manager, I was told to " just bring in the receipt Mr. McElheran and we'll cover it under the warranty ". the next thing you know Donald Burns pulls a 180 on me? sends me an e-mail now denying coverage? Mr. Burns is acting in bad faith towards client/breach of contract! he will not explain why GM will not cover battery? I went out of my way to bring in the receipt for what? to be insulted by Hoopers staff.

Nicholas Cossentino
from Hendersonville, TN
On 05/2012 I purchased a 2012 Chevrolet Impala. On 12/23/14 I complained about the tires (all tires) were dry rotting and needed to be replaced. I was told that Chevrolet would not cover this even after taking the car to Goodyear and they told me to take it back to the dealer for replacements. The dealer WOULD NOT replace these tires. On 04/2015 my wife took the car into the shop to get a headlight replaced that was fogged from the inside. The Service Manager turned the bright lights on and it did not help the problem.
Te passenger side headlight has gotten much worse and they DID NOT replace this. Today 02/07/2015 the drivers side headlight is doing the same thing and getting worse. If the passenger light was not replaced there would be no reason to take this back to the dealership to have them tell me there is nothing they can do.
I have had other issues with this vehicle and please look at the record for Serra Chevrolet in Madison, TN. I was a good customer with this dealership but won't return even though I am looking to purchase a new vehicle, not a General Motors product.

Sha'Re Clayton
from Lansing, MI
I personally have had to pay to have my blower resistor and connector (air condition and heating) twice on my 2012 Chevy Malibu in the last 6 months. This morning my mother's 2014 Cruz was put in the shop for the same issue and replacement. I have been informed that this is a known defect with Chevy vehicles. My question is if General Motors is aware of this defect why isn't there a recall? Also, how can I go about getting reimbursed.
Note this problem causes other problems with the vehicle such as stalling out (parked and while driving), check engine lights, RPM movement, etc.

Jerry Hoog
from San Antonio, TX
Re: GM Case Number 8-1773884532. Vin - 1GCPKSE35BF134154. My son was driving his 2011 Chevy Silverado pickup and heard and unusual noise. The next day, he took his truck to our local Chevy Dealership, Castroville Chevrolet and they diagnosed his problem as having at least one bad lifter. After further investigation, it was discovered that the cam was also damaged. The technician mentioned to my son that he had seen several 2011 Silverados come through his shop with lifter damage. So the dealership said it was not under warranty, because even though the mileage was under 100,000 miles, the warranty had expired in October 2015.
We have been loyal Chevy Customers for over 20 years. You can look up Jerry, Raymond, or Patrick Hoog in Castroville and see for yourself. I am the executive vice president for a $500 million dollar construction company. We do what ever we can to keep our customers satisfied. This includes going back to work on their buildings, even though our warranty has expired. This customer service has enabled us to continue to have repeat business from nearly every client we work for many years. (I have been here 33 years.)
I would ask that you reconsider this warranty refusal. While I do understand that there are rules that have to be made in regards to warranty, I do know that the rules can be bent in some circumstances. I would hope that you would agree with me.

Theresa McInnes
from Chicago, IL
We own a 2009 Malibu, bought new. The vehicle has only 33000 miles and the transmission has slipping issues. We called GM service for assistance on the issue, They gave us 1hr. of diagnostics. The dealership said it would take more time then just an hour, so we ok'd another half an hour. The dealership found broken tubes inside the transmission. I related to both the dealership and GM customer service, that the issue should not have happened with the low mileage of the vehicle.
The dealership said the bill will be $640.00, I said that GM should cover most of the cost and contacted the customer service again. The customer service at GM informed me that the dealership determines what the customer is responsible for. The dealership only took 10% off the bill, in conjuction with GM service, but the dealership had already said they'd take 10% off before talking to GM. The Service Request # 8-1732228006. GM should stand behind their product, so people will keep buying the vehicles.
The service department at Webb Chevrolet in Oak Lawn,Il. is terrible. They are rude on the phone and act like their customers are bothering them. We haven't been able to use the car in two and a half weeks, we're going to pay the bill to get it back, but we won't buy another GM product ever again if they don't stand behind their product.

leonard stetz
from Parkville, MD
I have been having an intermittent problem with my ignition switch on my 2010 cobalt in that the key doesn't turn, it gets stuck, causing a dangerous situation for me. I never know when the key won't turn. What if I have to move my car? Surely you can appreciate the gravity of this problem, lives could be jeopardized. At Jerry's Chevrolet on Joppa Road in Baltimore, they told me they could not duplicate the problem after two days and that there were no codes
indicating a problem. (Invoice #303424). What should I do?

Jeff Knox
from Rochester, MN
Owning a 2009 Silverado, and more often finding very annoying poor engineering. Ash trey UNDER the Steering wheel? Need star screw driver to replace air filter? Like found in every American tool box? Oil filter in much too tight of a space to easily replace...Spare tire...well, better to get a spare and throw it in the bed than try getting it out from under and or replacing under truck. I see now why GM struggles to make it , and I will truly have to think again before buying another one. Used to be the best...Not anymore. Get rid of half your engineers GM and replace with mechanics that know!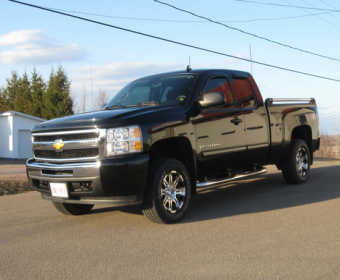 Have feedback for General Motors?
Thanks for your feedback!
Sorry. Please try again later!