Chase Bank
Chase Bank Complaints Continued... (Page 3)
222+ reviews added so far. Upset? Call Chase Bank corporate: 1-877-242-7372

Noelle Fanella
from Buena Park, CA
It is very hard to say this, but my father Frank Fanella is a deadbeat. He is always making up excuses. I am grown now, but my mother, Claire, is still raising my younger brother and sister and is facing foreclosure now. Now, my father is getting into dope dealing with another black sheep of the family Dominic Thompson in Florida, who has already been convicted. I don't know what else to do to stop this insanity.

I opened Chase account for the sole purpose of depositing funds into my out of town student's account. This account was approved by Chase Bank customer service for our plans. That was just 2 years ago now a new Chase Bank rule no cash deposit unless a signer. If ever there was a Bank rule that caused unnecessary delay in available funds for our student it is this rule. I guess they don't need our business. Smart of a business to cause hardship for us working people.

I am a "homeowner" with a mortgage through Chase Bank. I am writing this letter with no real expectation of change but with a need to express my experience having a Chase Mortgage and to determine if I am a customer who has been singled out and persistently mishandled or if there are others with similar experiences to mine. I am attempting to determine if the policies and best practices of Chase are flawed or if they have been deliberately used to harass me. Hopefully I can explain my frustrations in a way that will allow the person or persons reading this to offer at least an explanation if not an apology.
I will begin at the beginning. In 2001 I was granted a 30 year fixed rate mortgage. I had a husband and two children and two incomes. In 2005 my husband was fired. I was making partial payments not realizing that none of the payments were being applied to the mortgage until I received a call notifying me that I was 4 months behind on my payments. "By the way we do not accept partial payments". After many forms and phone calls later I was granted a forbearance which in fact made my payments higher. The Homeowners Assistance Dept. was rude in their phone conversations and unreliable when receiving faxes and paperwork requested by them.
Entire files had to be resent due to their claims that they were never received. All payments had to be made by certified funds. The representatives were impatient, uncompromising, and mean when attempting to explain to me how this higher payment was helping me. While dealing with this issue I called or was transferred to (800) 446-8939, (614) 961-3196, (800) 848-9136, and many other numbers to various departments and fax machines. In 2007-2008 I had to begin the whole process again after going down to one income again. Just like before my "help" came in the form of a much higher mortgage payment. For 18 months I had various handlers or negotiators.
I went from a 1500 dollar mortgage to an 1880 dollar a month mortgage. Again I was asked to send in mounds of paperwork that was lost or misfiled more than once and transferred to different departments, placed on hold for 20 minutes or more, disconnected or told "your call can not be completed please hang up". I was told on more than one occasion that unless I could refinance there was nothing that could be done. Meanwhile as you are making payments according to the "forbearance" on time, with certified funds, you are reported to each credit bureau, every month, as late on your mortgage payment which has been devastating to my credit rating, and also making it impossible to refinance.
For two years, even though I was making the higher payments on time, I was reported late. In 2009 The NACA convention came to my area. I was having a very hard time making the payment each month and I thought there may be some help for me. I gathered up every tax form, paystub, teacher contract, bank statement and every other piece of paper, waited all day, and watched as the bankers from Chase turned each and every homeowner away. In September of 2010, back to a single income again, I applied for the homeowner's assistance program. I began the process of calling. Each day I got new relationship managers such as Sharon Keys and faxed paperwork.
Everyday I would call to find out what else they wanted such as proof of address, letters stating that my husband was not receiving unemployment. Re-faxing documents every day for various reasons such as box C wasn't checked on form 4506T. At one point the process was taking so long I had to fax in more current bank statements so that the most recent months were represented. After all of this I received a form letter informing me that I was denied. In that letter it was suggested that I attempt to refinance. As you may know it's the policy of Chase that if you were behind by 30 days within the last year you are not eligible to refinance your mortgage.
Chase had reported me as late for the entire 18 months. In March of 2011 my divorce was finalized. Throughout that process I was 3 months behind on the mortgage. I began again the process of gaining a modification. Weary from the last attempts I began by gaining a transfer of ownership since I received the home in the divorce settlement. I received the packet in the mail after 3 requests. Completed the forms, notarized and attached the one hundred dollar check. I also requested at this time that my name be changed. I attached a copy of my divorce as well. Immediately I began the follow-up calling after the return receipt came in the mail.
Initially the person I spoke with had no record of the information I sent. After the check cleared the bank I received a letter stating that they were unable to remove or add party on loan. They also would not be changing my name on the loan. I began the phone campaign to speak with someone. I called (800) 848-9136, (800) 548-7912, talked to Brandy (her real name? maybe), (877)314-6359, talked to Ebony Williams. Still nothing on the name change. Meanwhile I am applying for another modification. I called (866) 282-5682, (888) 404-4674, (800) 848-9380, (888) 353-1842 and got to Robert at ext. 322057 who listened and was extremely helpful. He basically talked me off the ledge. I faxed everything to Robert and was miraculously approved for a trial modification. Like a ghost I have never been able to reach Robert again.
Now I am on the modification, my credit is still taking a major hit, and a hail storm puts several wholes in my roof. My insurance company is contacted. They promptly send out a check to me, and you guessed it, Chase bank. Theoretically I could go into any Chase branch to have it endorsed. Wrong. This is Chase bank. They won't endorse it because I am "behind" on the mortgage. I have to send it in with, you guessed it, a packet of notarized forms. I call to request the packet and it never comes. I call to ask what happened; they give me a website to download the packet. I download the packet send it in with the check.
I call some more numbers and departments to find out that they have rejected one page of the packet because I have "Chase" written where my name is supposed to be written. In the mean time a month has passed and I still have a tarp on my roof. If you're getting tired of reading this then you know how exhausted I am living it. Every time I call they refer to me as Mrs. Sowell. Not my name. Every paper they send to me has my ex-husbands name on it or requires his signature. He doesn't live here or have any claim to the house. I can see why people just give up. There seems to be no end in sight with this bad romance I have with Chase Bank.
There is no one "in charge" to complain to and no department who has any clue what the other departments are doing. No phone numbers that get you directly to a person who has any idea about what's going on with your case. I am frustrated by all the red tape, the bureaucracy, and the bouncing around from person to person and department to department. I am frustrated by the endless hoops that your best practices cause honest people who are trying to do the right thing to jump through. All of this brings me to my original question: Am I being targeted and harassed or is this just the common practice of how Chase Bank operates?

My daughter has also had trouble with Chase and from the beginning I told her not to do business with them, cause they were so inept when we were selling them the house. They kept calling me every other day to send more information and payoff information and they already had it. You could never get the same person twice and they seemed stupid to me. Now after she has paid them on time, they reported her to the credit bureau and threaten forclosure on them. They also said the money went to a different account. She has proof that it has been paid and faxed them the information, in the mean time she is a basket case and it is challenging her health.
They have gotten help from the government and I thought the Bank's could not take advantage of the average person, my daughter has had credit problems in the past and they know this and have intimadated her now because of her past problems. They are certainly some bank to stay away from…..they have a license to be a crook…………..She hasn't got the money for an attorney and now that they have ruined her credit further, no bank is going to consider her for a loan….Help please with some answers…

Chase froze my account for $10,000,000 meaing they put that against my balance, after a poor conversation I had with depost review. The conversatoin was to discuss the fact that all the sudden my pay check was being held out of the blue for some odd reason. They said the account will have the $10,000,000 hold against my account until the check was verified. That is absolutely insane and extremely cutthroat. Chase Bank is the WORST!

I have a print out of my account from 06/27/11 and it has everything on it that is on the print out from 06/28/11 except now the balance is $1.15 less. I'm wondering if there isn't some fishy business going on in the computer systems. I complained by phone today and they of course "don't know what to say" is their response. Then they try to tell me to "keep up" with my account better by keeping a check register. My reply is it apparently doesn't matter how I keep up with it if money just grows legs and walks out of my account. I have been calling regularly since March on my account because my online balance hasn't been matching up with my personal one on an extreme regular basis.
One day it says this is your balance and the next it switches with no new transactions just a different balance. I even stopped purchasing, when I can, by credit and doing straight debit so transactions will post that day and not carry over for three days. RealCash isn't even worth it anymore because Chase can't even keep my money caged where it belongs.

To Senior Management of the Chase Banking Corporation, I have been a Chase Bank customer for over 1 year. I have always done most of my banking at the Chase location in Yukon, Oklahoma. Almost a year ago I was injured on my job and started receiving workman's comp. insurance payments. These payments were issued through my attorneys office. When my checks first started was when I first opened my account. Prior to opening the account I verified with the current manager at that time (Bryan) if I would be able to deposit the checks, he stated I would, so I opened the account.
I deposited the checks without any problems for about 2 and a half months, so around 9 – 10 checks. The following week I went to deposit my check and the clerk (Melissa) assisted me. She would not take my check. Stated they could not deposit the check. I explained I just wanted to just deposit it not cash it and that I had been bring it here for over 2 months. I again spoke to Bryan and he deposited the check. I wanted to give you some background on this issue. Since then I have been inconvenienced for a year now with cashing and depositing my weekly checks. I have to take them to a different bank, pay a fee, cash it, drive to the Yukon location and deposit the cash.
This is and has been ridiculous, but this correspondence is in reference to my experience today 20 June 2011 at your Yukon, OK location. My attorneys office, as of today, is no longer issuing letters with there weekly checks, and they would be contacting the banking facilities to inform them. First of all they called the facility in Yukon, OK eight times and they never answered. I waited in the lobby for almost 30 minutes while this took place. When they finally answered Melissa's excuse was that they were a small branch and they couldn't get to it. When Melissa spoke to me a Chase customer she was very rude and her tone and condescending statements were very disrespectful.
She didn't stop there, when she spoke to my attorneys office she was just as rude and disrespectful. She was rude to the point that they requested the number to the corporate office and she refused to give it to them. I asked what can we do to fix this or who we needed to talk to because I didn't want to open another account at another bank just to deposit this check. Melissa stated well you have to just do what you have to do.
The Banking Industry is not just dollars and cents, a very large part of it is customer service and customer satisfaction. I understand Melissa is the new Branch Manager in Yukon, OK. I am sure she has cost your company customers and their business. Melissa desperately needs additional training in the customer service area. She is also very rude and very unprofessional. She has no people skills that were evident. I can't comprehend how she could be an effective Manager. You may have good employees suffering under Melissa's lack of leadership, and Managerial skills.
I would appreciate it greatly if someone from your office would contact me in this matter. Thank you in advance for your time and assistance.
Sincerely,
Lupita Smith

I went into Chase Bank to meet with Investor about investing $50,000 in C.D.s but they decided to invest my money in an already stock that costed me $2,800 in less than 2 weeks. Tell me what kind of crap is that, they put my money in a stock that was knowingly failing and worth crap! If I wanted to gamble I would have gone to the damn Casino. Chase should refund my money as a courtesy of being a customer for over 20 years.

Recently I got several charges on my Chase debit /checking account on May3,5, and 6th of 2011 and I went in to my home branch to talk to a Banker about my account. She gave me their Dispute Claim number to call which I did and they told me to call the merchant number on my bank statement first I did that and it was Yahoo.com they asked me for my full account number so they could handle it for me. Initially I had 3 charges of $19.99 from yahoo and $34.00 charge from Match.com and I never did business with these people at all!
Chase reversed the charges from them all but decided to reverse the credit on one charge back to the merchant for $19.99 7 days later and I called to complain about it but the dispute person was rude and sharp to the point that Chase decided to give that amount to the MERCHANT and I recieved no product or service! Now it has thrown my account into overdraft of $34.00 and an additional $15.00 for not paying it in 6 days! I am livid and about to close my account with Chase Bank!

I received an automated text message from Chase Bank telling me to activate my new debit card because my current debit card is going to get cancelled on June 7th (the cause of which was because my account was one of those compromised by them -NOT ME). Firstly, I never got this so-called replacement debit card at all. (I never throw away my mail, even the junk ones from the beginning of the year to the end. I always get rid of them by taking them to a shredding event at the beginning of the next year). According to the Chase representative I talked to, it was supposed to have been sent on the 15th of May and I should have gotten it within a few days after that.
Well, I didn't! She then proceeded to tell me they could send me a new one and just charge my bank account a $5.00 fee to rush it and get it within 2 business days, whereas, if I go through the "no-charge" route, I will just have to wait 5 – 7 days to get my debit card.

I was recently flooded. Chase bank holds a very small 2nd mortgage on my house and GMAC holds the principal mortgage. Chase is trying to say they have a new policy in place where everyone else would sign the FEMA check and they would deposit it, hold it and issue it to us a little at a time. I had to pull money from my 401K in order to pay for the flood damage up front and this is my reimbursement money that has to go back into my 401K. How in the world can Chase Bank get away with this?? Who makes up these stupid rules and where does one get protection from them? It's not their money, it is mine.

For over a year we have been trying to have our loan remodified with Chase Bank. My husband and I were out of work for a few months. Both working now. Chase continually would say they were going to remodify our loan. We would send in paper work they expected time and time again they would lose the material or have a different worker on the case. One minute they would say we were approved and then send us a statement saying we were denied. You talk about being a yo yo. My husband and I finally put the house up for sale trying to stop foreclosure.
They say we are in the short sale department, but whenever our realtor tries to get in contact with them to set up the short sale they get the same run around as we did. I have never heard of such a confusing bunch of people. The old saying the Left hand doesn't know what the right hand is doing is definately true with Chase Bank.

We paid mortgage payment on time since we got a mortgage from Chase, which is last 6 years. Last year by mistake the check went to different vendor and they cashed it. Chase never informed us that they never received a mortgage payment for a month. They send us a regular statuement following month with due for 2 months as well as late payment. We send them copy of the check that check was cashed. After Chase assured that they never received a check, we paid them before the due date all money. However, Chase reported to credit bureu about late payment. 1 late payment in last 6 years of loan.
When we called them bank representative informed us that they will fix it but nothing happend and we send them all paperwork twice. Chase is nothing but scam.. BEWARE…

this is about jhoanne bernal, first left no information about the irs situation and my bank account went into negetive money. was there and chase has no record of the conversation we had about the money being in someones account and then transferd to mine. its fine it goes back i have to wait 14 days plus mail time and a 140 insaficaiant fund thats not right it is what it is. all i wanted to know today was if the money had cleared in my chase bank account or what happened and i spoke to mary j aynes very simply i have never had a person in her position talk like that in my life.
go back and listen to every lie and you will know that some day it will bite you in the foot i will say no more but chase now will never get any lump sum of money from me to do business. you can have enough to pay my light bill.

To: Chase Bank / Mortgage Department March 30, 2011. In late October of 2010, I purchased a new house insurance policy with Allstate, the representative need some information on the property and requested that I call and talk Chase Mortgage Co about the changes. I was shocked to hear the following message: Your payment for October is past due! I immediately call the mortgage department and talk with an associate from that department, he said not to worry, Chase allows a person to be one month behind and this is how Chase will handle the late payment.
October would be excused and November payment would be the same as previously paid. However, December's payment would be $3600.00 plus dollars and January's would be approximately $2700.00. He stated that this would not AFFECT my credit and asked why the payment was not received as scheduled. I told him that I rent the property out and the tenant always paid on time and with that I explained that my daughter had passed away in June of 2010 and left behind 5 children and that my wife and I needed to help with until all was settled. My daughter lived in Wilmington, Ma. and we live in Colorado.
As I have already explained the tenant always paid, so I did not pay any attention to the mortgage as my mind was preoccupied with the tragedy at hand. In November, I received a statement from the mortgage department requesting a payment of $4300.00 plus dollars, I asked them why, would you be expecting a payment of $4300.00, when it already has been agreed to pay the regular amount in November and the December and January payments to be of the larger amounts, and this would satisfy the loan.
The lady I talked with started to ask me questions about my income and I answered all the questions that she requested. At the end of our conversation she said I will set you up under this plan. Pay the regular payment for December and in January, February, and March you will pay $2860.77 for the first two months and $2799.08 for the third month. These conditions have been met. However, along the way I was charged for two payments in November as my bank statement will reflect and I had to fight with the mortgage department to get one payment put back into my account.
Secondly, I was told repeatedly that I would receive papers to apply for the modify mortgage program, after calling a number of times to ask for the paper work. I was told that it was sent out, and another set of papers would arrive at my house in 5 to 7 business days. To date this has not happen. I have received at least 6 documents stating that I am in default and that there is a modify program and all I have to do is request this. Well I have, and the only thing I received so far is a notification from the Post Office is to pick up a copy of that which you send me every week (default statement). I have kept all that I have received from Chases Mortgage department and I have been in earnest pursuit of an attorney to see if I have just cause to sue for harassment and also will request that any late payments that show up on any of my credit scores be expunged.
Enclosing, I feel that all the penalties that I have had to pay as part of a late fees on the mortgage should be reimbursed, the opening statement, back in October, when I was told to pay the amounts addressed and the fact your representative stated that my credit scores would not be affect, have in fact been. A closer look at this issue has caused my credit card limits to be substantially reduced.
Again, I believe that I have been misled by your representative(s) and have paid far too heavy of a price for their actions.

Yesterday i was unnecessarily triggered into a sympathetic empathy from my personal banker at Chase bank. The business being discussed by myself and a Chase Bank personal banker, were interrupted by a bank officer. Two days before yesterday , April 7th. My personal banker had ordered my checks to be mailed to me in care of the Chase Bank @ Central & Green Bey Ave. Evanston Il. My personal banker permitted the check delivery to me at the bank, because of my personal special needs. The bank, lady director was in my personal bankers office and over heard my question, " STEVE ARE MY CHECKS HERE ?"
" You are not permitted to order checks to be mailed to the bank" the lady bank officer said to my personal banker. I was embarrassed, my Personal banker was reprimanded in my presence. Prior to this experience, I held Chase Bank in high esteem. Your apology may help me to resume my good opinion of my Chase Bank. Sincerely Yours, Rev, Dr. Chandler.

I went on line to fill out an application for a Chase Freedom credit card and noticed that by filling the application on line as opposed to filling out the mail copy and returning it my variable APR after march 1,2012 is 11.99% and 9.99% on the paperwork I received in the mail. I don't like being told one thing and then having it changed when making application for the card. Please DO NOT send me any other offers from Chase. Sincerely, Betty Alm!

I ALWAYS make my mortgage payment via online banking. For Dec and Jan the payment was rejected by Chase for no valid reason. My bank (BofA) noted Chase did not accepted payment. Because the money was taken out of my account, I assumed it was paid. I received letters claiming my mortgage was in default. As soon as I was made aware, I paid WITH FEES the 2 months balance. It has affected my credit. BUT BUT BUT, here is the kicker. The SAME THING HAS HAPPENED TO A CO-WORKER OF MINE. It was in Dec. and he is at risk of loosing his house because the Chase payment was not accepted. I thought it was a fluke with me, but now I think it's a scam Chase has to collect additional fees!

I had 87.42 taken out of my checking account by chase bank and I didn't request it because I am on social Security and can't afford it. I didn't expect this from a bank like chase (which I trusted fully with my money) but they still have no idea. I have called their 1-800 line and tired of getting placed on hold for hours with incompetent fools! Please give me back my missing money and put it in my chase bank account or you will be hearing from the better business bureau, which have already been notified!

An open letter to Chase Banks and Chase Banking worldwide. I don't care much about the inconvenience. Nor do I really care about the overdraft fee very much. What I do care about is being lied to repeatedly and the holding of funds for no reason. I have been through quite a bit with this bank, and am tired of them holding funds, rejecting transfers, and charging me wild random fees left and right. I have almost had enough, and will probably switch banks soon. The overdraft fees really bother me, but at least if chase would work with me I wouldn't care half as much! It's the fact that they are incredibly rude and customer service could care less about us, the consumer!

We tried to get a loan modification with Chase bank last year, handling everything ourselves. They "lost" our paperwork four times and then eventually denied our modification because they said we didn't make enough money. We started the loan modification process again with Chase bank in early 2010, this time we hired a loan modification specialist to help us. Again Chase has continued to "lose" our documentation. They denied us again because they said we hadn't provided all of the necessary documentation. We have proof that we did and had to file an appeal to reopen our case. We still have not received our loan modification or any information regarding the status of our case as of today.

Opened a Chase online banking account in July 2009. Last transaction was posted Aug 2009, but here's how it went. I called in March 2010 to close account while still in free promotional period with a positive balance of approximately $3. I thought no problem everything should be fine. However, there was no correspondence until today, 9/23/10, when I get a letter stating they are sending my account to a collection agency for $46.83 due to under-balance fees and overdraft charges. The overdraft charges for the under-balance fees which should never have been levied in the first place. I had called chase customer service to discuss the issue and alert them to their system error.
I was then informed that I should have visited a branch and spoken to a manager to confirm that a $3 account was closed. Are you kidding me? What a joke Chase! They "forgave" the $20 overdraft charge because I was upset but are still sending the account to collections for $26.83 unless I bring the account to a zero balance within the next 10 days. So basically they're threatening to hurt my credit rating unless I give them $30 they never had any right to. I will NEVER do business with Chase again and will strongly advise everyone I know not to either. I don't understand why people make such a big deal out of nothing, is it really worth the fuss over a few bucks!

John Thompson
from Houston, TX
I'm seating for an extended time in the Wolf Ranch Georgetown TX to move money from a saving account to checking all with Chase. I wish to close the savings account but am told do so I must meet with a banker. After 45 minutes I question the value of a banker being told the same thing I told a teller. Man up the branch or find a better process I don't appreciate you taking my time.

Nate Lincoln
from Los Angeles, CA
I have gone to the branch closest to me 3 times to get change and only once did they have any. This morning I try and I'm asked to wait 20 minutes for someone to open the vault. I was there when the branch opened. I don't have time to wait around when I have work at 9:30. Trying to find a way to let someone know with an email. I don't have time to be waiting on hold and listen to the BS customer service typical responses. Get it together, put an email option on mobile or the app stop wasting our time. Just cause you are on the clock doesn't mean customers don't have better things to do.

Darryl Garner
from Detroit, MI
On 11/01/2016, my 86 year old mother who has a lot of medical problems asked me to go to the chase bank branch nearest to her home to deposit a one hundred dollar bill into her checking account to cover the bills she wrote. The teller there told me they don't accept cash deposits unless you are the customer. She then asked if I had an account at chase. I responded yes. She still would not go though with the transaction. I asked to speak to the branch manager.
The teller then hollowed down to another teller who said she was the manager and being funny told me to go get a money order and come back. As a customer of chase bank I'm upset with this kind of treatment an policy. If I became disabled I would probably need some one to make deposits or do banking for me. I'm very dissatisfied with your policy. It appears it doesn't hold any merit. If you continue to have this policy there should be limits on how much one could deposit without the customer's presents with the proper ID and other forms of identification. If this policy continue I will be forced to stop doing business with Chase Bank and request my associates to do the same.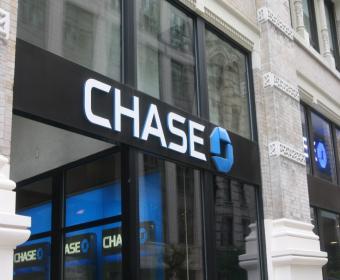 Ronald Woodard
from Syracuse, NY
My tax preparer deposit my tax return in the wrong account. This happened in February, i've been going through hell and hot water trying to get my money. i've done everything chase asked of me and still nothing. i've been kicked out off my place, lost my job and my family. I'm in the process of being homeless. Now a chase bank manger name James Roland has been very helpful. He and my tax preparer were working together to try to solve this issue, and still nothing. I talked to so many people from chase and they gave me the run around. Either they could not help me or just didn't care enough to help me. Now from february to now October, 30 I've been trying to avoid legal action. Now if chase doesn't fix this issue I'm forced to take legal action. My federal income tax was 5,549 and the state was 1,846.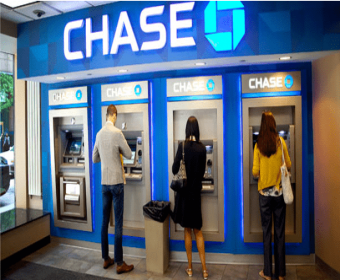 Ines Rodrigues
from Mahopac, NY
An ACH transfer was made in error by my daughter and after several attempts, Chase will not reverse or send money back. This money is extra money that my daughter took from Sallie Mae and I'm paying for it each month. The amount of $2811.00 which is desperately needed is sitting in someone else's account that is active. I work very hard for my money and there are months I can't seem to get ahead. This is not right and Chase will not even call the customer to let them know about the error. How can someone keep your money if it doesn't belong to them.
Mobile banking has tried very hard to get this money back so it can go to me but Chase will not acknowledge it. Chase has stated they cannot take money from another account since ACH transfer was made to an existing account number. Ok how about the name? The check was made out to my daughter Deanna Rodrigues no where close to the name of where the ACH transfer went into to but yet they didn't reject it. Please advise what can be done. I am so upset over this that I will be closing out all of my accounts at Chase if this is not resolved soon. Please help.

Yaremy frausto
from Dallas, TX
Chase in fountain valley ca on new hope street. There is this short Asian guy that works there. Every time I go in he is extremely rude. I have canceled my chase account because of him. I had chase for so many years. I have never been treated so poorly. Every time I go in he is really rude and unfriendly. I don't understand how such a great company could keep an employee working for them that treats their customers so poorly. I just got home from canceling my account and am very upset for being treated so poorly by him. If I was manager in that bank i would of gotten rid of him years ago. He is pushing customers away. My mom and wife also closed there accounts because of him. My mom has been treated poorly by him too and so has my wife. After having them tell me how he treated them we all decided to close our accounts.

Dawn Behrens
from Yorkville, IL
To whom it may concern. I called as I was making a payment to Dryer medical clinic and was double charged on my account as this was a over the phone payment. The customer service representatives was very rude and not a true caring person. Both the original rep that answer the phone and the debit fraud manager. I am sorry but people need to understand and have a heart when it comes to peoples money it is not my fault the Dryer debited my account twice for the same dollar amount they could see the error.
Every rep that i spoke to this morning was very rude and fake condescending voice over the phone. I have been a customer for sometime now and honestly not sure if i want to bank with you anymore due to the nasty reps you have working for you. I work in customer service not once did they apologize for the mistake or act like they cared to assist me sorry for asking for help from your company. I do not need to be spoken down to when I am trying to make my account right and asking for assistance.

Raymond Donato
from Des Moines, IA
Chase bank fraud line embarrassed me. I was in public making purchases at an expo for a final Chicago marathon! My last! And I was with friends and family and had to give back my purchases not once but twice "for my own protection"! I'm sure chase didn't decline everything person from around the world visiting Chicago this week, and I live here. I can't even go back to get the items I was buying for out of town lived ones! This is despicable, and you do it in the name of security and wait over two hours to notify me if I've "approved" these declined transactions? Why would I approve declining my purchases when you have taken it upon yourself to do so.

Bruce Romer
from Cicero, IL
Chase Bank refuses to stop flooding our business mail box with unwanted, non-recyclable paper junk mail. This is despite several written request to stop for the past 2 years, and even filing a complaint with the BBB in New York City. The mail is addressed generically to "Our Neighbor". Chase Bank claims on their web site how "green" and environmentally friendly they are. What a joke! Just another hypocritical big bank that floods the country with unwanted junk mail while their management makes off with millions. "Green" - Yeah Right.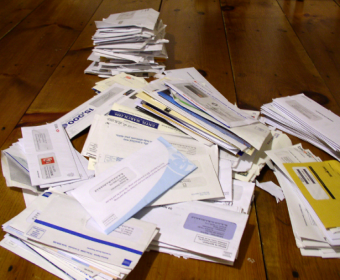 I went into the Burien, WA. branch, as I do every month, to make my pmt. on my Chase/Amazon card. 9/2/2016. A teller named Vicki took my $ and my bill. I received my receipt and realized she had not given me my change due, $15. I had given her 2-$20's. My bill was $25. She shuffled a few bills in her drawer and then told me I had no change coming because I had given her 2-$10's. I said she was wrong, I knew what I had given her. How could I have paid a $25 bill with 2-$10's? Her boss then came over, they were quite busy, but they went through counting and "balancing" her til. They then claimed it balanced. At this point I knew I was not going to get anywhere with them, so I went on my way.
When I got home, I looked at the receipt Vicki had given me, and it said I paid $25. Now any idiot can figure it out, if I gave her the 2-$20's as she claimed, she should have come up $5 short. The 2-$20's I gave her would have had her $15 over. Do you understand? I cashiered for many years and before that I did payroll for a construction co., so I am very learned on dealing with $. How could she have balanced? That would not have happened if she did her til correctly. I am a senior, disabled, living on a very low income. I need my $15 back and they are now saying (from their "executive office" that I had also given Vicki a $5 bill. They switched their story up. Now, here's what really happened.
After she said I gave her what she says, I did become flustered, and I started to hand her a $5. Then, right away, because I knew she was pulling a fast one on me, I told her to give the $5 back, which she did. So, here it is a month later and this is how Chase treats the underdog, over $15! I am so disgusted with these people, the letter I received with the new spin about the $5 came from Houston,TX. The lady who wrote it was NOT in the bank I was in making my payment. They seem to have their own little "brotherhood", same as the police.
Cover for each other, I don't know what else to think. So, there you have it, I, at this point, would let this go, but there is right and there is wrong. I am real tired of these huge banks, etc. raking the public over the coals, and I want this figured out and I don't gamble, but I'd gamble they made a mistake and for some reason they can't bring themselves to right a wrong.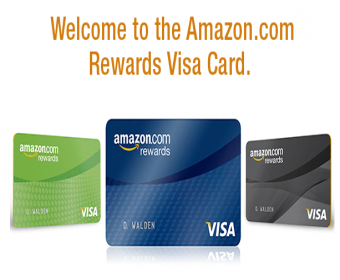 Patricia Higgins
from New York, NY
I am a Chase customer for over 10 years and have a mortgage with them. Recently I needed to get a " witness to identity" and just have the back of 2 pictures of myself signed/ notarized by a bank or notary. The Chase bank on 27th Street and Park Avenue in New York City refused. I went to the M & T bank where I am not a customer and they did the documentation without any issue. I have had other problems with Chase about 6 months ago where I needed them to notarize a "request" to the US Dept of State for a certified copy of my passport and they also refused.
I was not asking them to notarize my passport, only to notarize my request to get a certified copy of my passport. The bank manager called to apologize and that they were mistaken and could of done the authorization. Again, I also went to the M&T bank and they did it immediately. What is really strange is that another Chase branch on 27th/5th avenue in New York City voluntarily notarized photos of me without any problem. So my complaint goes directly to the branch on 27th street and Park Avenue. The person who received me was Michael Slattery and he was so rude.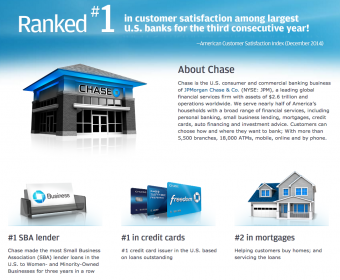 Meloney grasty
from Carmel, IN
To whom it may concern. I would like for this letter to reach the Chase Bank CEO. I am sure that it won't even reach a person with concern of my complaint. I bank with Chase for sometime now . My complaint has always been the overdraft fee. I get paid every Thursday and on Wednesday at 11:00pm if I don't have enough in my account to cover something you guys put a overdraft of 34.00. Which I don't understand when you have knowledge of my direct deposit on Thursday morning. If Chase bank was anything like other banks and put people checks in at midnight or give the next day to deposit money I or no one else would be paying so much in overdraft. I have kids and so do other and this among of money hurts us.
It makes me sad to see that other banks works will people and your bank to me is out to take as much of our money as you can. I worked Labor Day and someone gave me a check that was not good. I have vendors to pay and I can't catch up to even get my account right to pay them because of all the fee. Which is stressing me. That is not your problem but all the overdraft fee is a problem. Other banks don't do this they give you to the next day to make a deposit. Which if you did my account would not face this same problem every week. Everyone is telling me to leave your bank and go somewhere else because you are a bank that don't care. I called today and got 19.00 from 274.09. I have my money to put in my account due to a mess on my deposit due to boss error but I need help here.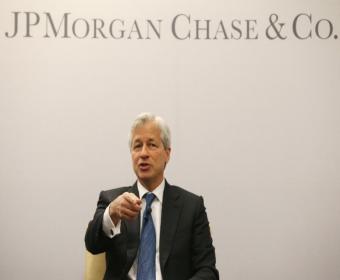 Theresa Washington
from Carmel, IN
What is my complaint against those employees that is doing racial profiling me every time I come into this bank. The two Chase employees that continue to be racist against me at this particular branch. I came in today, Sept 21, 2016 and I needed some paperwork to be notarized so this was my first time with Cheryl. We both was pleasant then Cheryl said am I aware of my account being in the negative. And I said yes I am fully aware of it, but however I did not come into this bank to discuss my account. I stated that when I get more money than I will put it in my account. Then she was so rude because of the color of my skin which I will not do a damn thing about it. I am going to continue to come into this bank professional and carry myself accordingly.
I also told Derek about a couple of months ago that Ben is rude toward me especially when it comes to my account and me wanting my documents notarized for the unclaimed funds that I have found in my name. If I have to come into this bank one more time and see Cheryl and Ben about anything they better treat me with the utter most respect and stop this damn hatred and nick pickin with my documents and so on. Please don't let me have to take them to court on a legal issue of harassing me about my account, 401K or anything else. I know that the state of Indiana has always been a racist place to live but it would be unfair for me to say if everybody was hatred. Not everyone is hateful and mean and rude.
I want to be treated just like everyone else that lives in the Nora/Castleton Area or any place else that does business with Chase. I am going to complaint continue both of them lose their damn job. It is always something at this bank. Everybody else is nice and pleasant especially the bank tellers and others like Derek which he apology to me for McHenry's action. This man just want to close out my account without giving me a chance to work through my issues of having a IRA account or anything else. All because I need my money from my IRA account to pay my rent. Then Ben try to say that I was stealing ink pens from his funky desk which I don't need to steal anything from people. People take candy, pens, and so on and they don't make a federal case out of it.
Those two employees need some time off from this bank because I will not tolerate how they mistreat me and it is not any courtesy to tell your customers that they account is in the negative. Let Ms. Hall and Mr. McHenry know that they are not dealing with someone who does not know policies, procedures, rules and regulations and so on. This has got to stop. They both just need to stick to helping us customers out without persecuting me about everything. These two individual don't have it like that and they think that everyone is struggling and doing bad and so. They can lose their job just like everyone else in the world.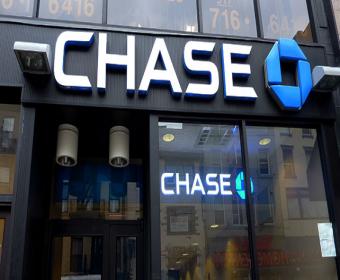 I received a new Chase Freedom credit card and when I call them to activate it, they say that my account is under review by special team . When I ask to contact me with that team who is reviewing my account they refuse to do it and keep asking me to give them a contact number so they can call me back. For what? To give me the same security questions to have a proof that is me? Sadly I don't have a cell phone service in Wyoming state and I can use only payphone. I typed them online that customer service can not help me and they can not help me ever. Now I have a peace of plastic in my wallet just for decoration.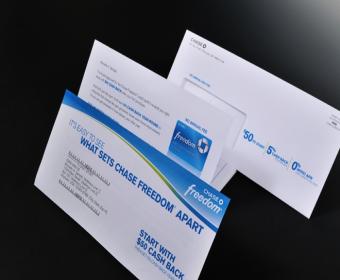 Dononato Castillo
from Pasadena, TX
I use quick pay and it's been 15 hours and the money I put for my wife in Waco TX visiting her son at Baylor is still waiting for the money I sent her for the hotel has not arrived in its 11pm central time. This is wrong, the money was suppose to be there in minutes, that's what it's for. As soon as I can I'm going to change banks.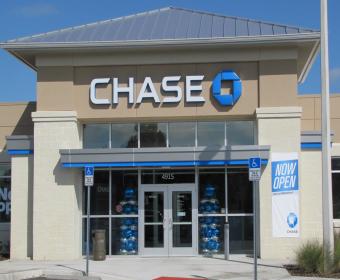 I recently misplaced my debitcard, I thought I was doing the right thing by contacting the bank to replace it. I went to two different locations to try to receive a replacement card. I was told I could only get it mailed to me because of a new rule they implemented it without prior customer notification. They told me I had to use the same ID I used when I opened the account, if I had known when I updated my identification information I needed to update it with Chase I would have. They didn't do anything to try to assist me in this situation, all they could tell me is this is a new rule. I have electronic bills coming through off of my closed card, a direct deposit, with a holiday approaching, and I work during regular banking hours.

Mark McCutchen
from São Paulo, SP
We live in Brazil. We received a letter about our safe deposit box. I tried calling Chase Bank in Arlington, Texas, and I only received an automated answering machine telling me to call a 1-800 number. I called the number and finally got a live person. Well, live as in off shore. She could barely understand English. I knew this, because I told her that I was calling from Brazil.
She informed me that I needed to go to the branch closest to me. I said, " that would be about 7,000 miles away. She didn't know how to help me. I asked for a supervisor - same crap! I asked for another supervisor. Finally I'm connected to someone in the states. He says he's not able to help with safety deposit boxes. What's going on with Chase? I've been banking there for over 30 years! If I have to, I'll leave Chase and persuade our mission to do the same. Our mission has a lot invested in Chase.

Aron
from Salt Lake City, UT
Every time I make a purchase that may put me over the overdraft threshold by a small amount (eg. Not enough to impose a fine, I am finding that my transactions are being processed in a much different order. Larger purchases are made before this smaller one and is being rearranged to overdraft my account over the threshold. This has the appearance of being purposely done to impose multiple larger fines and I'm growing increasingly pissed off about it. Say I buy an item that costs $56 with $52in my account (52-56= -4, still not over the fee threshold) then I buy an item that costs $4 (again still not over the threshold).
However, the $4 purchase processed the day it was made and then the $56 one is left pending when it was made at the SAME store ONE DAY EARLIER. This results in the math looking like this: $52 (beginning balance) -$4= $48. $48 - $56 = -$8.00. This then puts me over the threshold and charges my account the fee. It's bull and is being manipulated to do this. I will NOT continue banking with Chase for these dirty profiting tricks.

Petra Keddy
from Portland, OR
I was denied because of my debt to income ratio largely due to the students loans ( parent plus loans) I have for my sons college education, none of which I have ever missed a payment on. My intention was to use the line of credit to make home improvements, sell my house and immediately pay back the line of credit. If I am ineligible for a line of credit through chase, then I don't know who can be eligible. I am very angry about this denial and will be closing the 10 chase accounts I currently have and will pursue a line of credit as well as my next mortgage and all future banking from another bank.

katherine diaz
from McKinney, TX
I don't like the new Chase Bank banking system. You did not even ask us. Just transferred us to the new accounting system. The stocks and bonds are not even separate. Please put us back to the old system. At lease give us a choice. I can easily go to another bank.

Donald ollenberger
from Edmonton, AB
I went into your branch in maricopa az to add my wife's name to my account. We had passports, drivers licenses, social security numbers with us. The gentlemen that we were let in to see confirmed by account and my identity and was satisfied I was me. Then he tells me I cannot add my wife to my bank account unless I had some sort of utility bill with our joint names on it. I was flabbergasted that I can't add anyone I want to my account to spend my money not yours mine. Obviously you don't want Canadian customers with a rule like that. Why is it do we cost Chase to much money having a account in your branch or what. Like a utility bill for verification not a passport or a drivers licence no a utility bill. Unbelievable

I was given some misleading information and it has cost me dearly, I was placed on a unemployment forebrance and then I was told they would continue to help me, that didn't happen the house went in foreclosure, then they took 29,000 from my chase checking at my request by check, and refused to apply the money to my mortgage, that didn't work, I spoke to them and they gave me pay off, send in 30,588.84 to pay off the account, they got the money May 17 and have yet to apply the money to the mortgage, so my credit is still being damage.

Shelvajean Schemehorn
from Milwaukee, WI
I went to the ATM machine on Friday 6/17/16 approximately 4:15. After waiting in a long line outside the ATM machine states it is shutting down so I went inside and there were employee's standing there and long lines inside too. I did ask why are the ATM's constantly not working and one of the employees said that the one inside is working. I have stage four cancer and needed to get some of MY money to pay for medication. When I said I did not feel like waiting and this is why Chase Bank is going down hill. That employee said well then go else where and kept repeating bye bye to me.
I did say I pay his wages and he should not be so rude as I left. He asked me who raised me (I'm 64) and I did respond not his Momma. He then followed me between the two exit doors and said Fuck you to me. Now if these are the kind of employees you hire I understand now why no one is trying to make sure ATMs are working on a Friday night. I am not certain on the guys name I believe it started Con.... something. I would appreciate a follow up on this asap. The bank is located on S. 27th ST. and Loomis Rd. which is either Milwaukee or Greenfield.

Rachel Franklin
from Arlington, TX
I called the branch in my hometown to speak with someone about how my account was closed and over drawn. I was also letting the employee know that my job had direct deposited my checks into my account. I was asking him to look into my account and let me know if my checks went in and fixed my over drawn balance. He didn't ask me for any of my information, he didn't look into my account and proceeded to tell me that " since my account is closed my direct deposit would not go through, the checks would have bounced and been sent back to the employer." I asked him if he was for sure and he said "yes I am sure." I also asked him if I needed to call an 800 number to speak about this matter and he told me "no you don't have to call an 800 number."
When I called my employer back she had told me that she got an email from HR saying the checks were deposited and did no get rejected. So I then called an 800 number and they helped ms look Into my account to tell me that my checks were in fact deposited and were fixing my negative fees and that they would send me a cut check of my remaining money and that my account would be paid off and I can open a new one once this is all done. So the man (Richie) at the chase bank in Rowlett Texas on Dalrock road was so wrong about my info and did not look into my account and help me out the proper way.
He told me I would have my money back and in fact I will not have my money. This is not something minor you just ride off to a customer. He didn't even care to look into my account and tell me the right info. He did not know what he was doing, or what he was talking about. His name was Richie and I'm putting a complaint in because it was ridiculous the way he handled our situation and lied about my money and account. He needs to be trained better, or let go in my opinion.

Jessica Kaslow
from Portland, OR
Let me start off with the fact that I LOVE Chase. I was a Bank of America customer for 24 years and because of absolutely awful customer service in another part of the state, I switched to Chase. I haven't been disappointed until now, 5 years later. I am trying to get my finances and credit report score in order. I now have a financial position in which to do so reliably.
Now... I have called Chase for a credit report request and was denied. Given the fact that you have people who want to improve their credit score and financial situation, would you not think that a credit report just isn't all that tough to provide given all of the other "free credit report" gimmicks out on the internet aren't free nor are they accurate?
Not only that, but your customer service person had no idea how I could obtain this information. Please... Had I been asking to finance a house... a car... a bill consolidation... I could understand the inability to help me out. But this request is just plain silly not to be able to provide something that is so simply at your dispatch. Chase, I am disappointed. For the first time I really am. Jessica Kaslow 503.753.0844

Lana Blackman
from Delta, BC
I was in the United States to study in 2014. I went to the ATM at Walmart located in Okachobee Florida to withdraw $500.00. After I entered my PIN number and amount, the ATM stated my pin was incorrect and issued a statement saying the transaction was cancelled. Since I didn't get the money, I discarded the statement, however the money was deducted from my credit card. I used a chase ATM and would like proof that the money was not issued to me to present it to my bank so I can get my money back.

Nattawat Teerasuwan
from Chicago, IL
I have 2 houses loan and 2 businesses with chase. My whole family is chase customers. I'm working on my 3rd loan with chase and it's been going on since December 2015 until now. My 1st and 2nd loans were great. Both Loan processor and mortgage banker were not professionally done the job. Took them at least 3-5 days to answer emails or response my questions. 3 weeks ago was my closing date and Chase called an hour before that they had to be cancelled due to missing DOCs.
Today is another closing date and Chase didn't provide the update closing disclosure to the notary. I mentioned to them prior to closing date that docs were not update and my wife name was misspell on the documents. however, they still provided a non-update docs to the notary on the closing date. We had to spend an hour on the phone and they promised us to get it done by today. But, no one calls/emails me or the notary an update.

george T. Myers
from Jefferson, GA
Our April 28th bill is charging us 25.00 late fee and 3.28 interest fee. We have never been charged an interest fee before and we have never been late paying our bill. I do not understand the $l9.50 you claim is past due. We did have a problem in March and a letter was sent to you dated April 10th explaining the problem. We had ordered some face cream thinking it was a free trial. Not only were we billed for it, we were sent eye cream also. However, we paid the bill. The next month they sent us more creams which we did not order and of course billed us for it. We complained ti them and asked you to reject any more charges from them.

Mahmuda Akter
from Sunnyside, NY
I am the office Manager of Dendac Dentist Pc. Dr. Nayeem asked me to get Chase deposit slips from across our new location at 28-57 Steinway Street, Astoria, NY 11103. I walked into the Branch at Steinway Street and 30th. Avenue on April 28th, 2016 at around 2pm and asked the the officer there if I could collect the deposit slips. Please note he did not greet me, like any other bank officer when we walk in.
His name, I later found out is Mr. Mo Elder. He followed me as I was going to collect the deposit slip, he said to collect at most two or three deposit slips only. I told him that we need more and usually take a bunch at a time. He then himself handed me a small bunch of deposit slips and started to complain why my Doctor do not order them on line in a very offensive manner. He continued on, that his branch will run out of deposit slips because of me. While I was leaving he came again and said that if he had not seen me I would have STOLEN all his deposit slip. At this point I told him that if I wanted to steal, I would not have asked his permission in the first place.
We have been banking at Chase for about 20 years and never had such incidence, specially at the 30th. Avenue branch. Mr. Mo Elder has no knowledge how to behave with a loyal customer of 20 years and specially a woman. His behavior was absolutely unprofessional and outright offensive.

June Young
from Boise, ID
My husband and I have banked with the Chase bank in DeRidder, La. for as long as it was Chase. the service has always been exceptional. Up until recently, when someone decided to alter what used to be a pleasant banking experience, and turn it into a nightmare! Now you have to wait in a long, slow line to get anything done. One teller is trying her utmost to do the impossible of keeping it moving, while another poor teller stands idly by, unable to be of any use.
Then, to top it off, there is an ATM machine shoved in your face, like you are to stupid to know you can use the one outside, but, you already know what you need, and its a person!!!! not another ATM. In my opinion someone with more time then sense, devised this cock-eyed scheme just to make customers upset. Please, at least , go back to two tellers, so the wait want be so long. There are quite a few of us still left that lead very hectic lives. You are not making it any easier!

Rick Heard
from Culver City, CA
On 4/20/2016 I went to the Chase branch located at 700 S Sepulveda Blvd, Manhattan Beach and there was a sign on the door that it was closed temporarily, use the branch located at 1727 Artesia Blvd., Manhattan Beach. I went to the branch located at 1727 Artesia Blvd. I happened to look at the time as I walked in as I was running behind for an appointment. It was 5:41 went I walked in the branch. There was only one teller working and the customer she had was with was taking a long time for their transaction. Meanwhile the manager is just sitting in his office looking at the wall twirling a piece of paper in his hand. At 5:57 the line has not progressed and has actually gotten longer. The manager comes out of his office intent to walk past all the customers and lock the door.
His actions show it is more important to him that it is quitting time than helping anyone. As he is walking past I ask if he is the manager and he replies yes, so I say why don't you help someone. He says what do you want me to do? I reply help the customers, I have been standing in line 15 minutes. He replies snappily "that's not true" - unbelievable! This lazy little snit had an attitude and quite frankly is not helping you grow your business. In fact I will never go in that branch again. The location at 700 S. Sepulveda which I normally use is always a pleasant experience. I was shocked at the lack of professionalism and customer concern exhibited by this punk manager. He said his name is Jared.

Jaylyn may
from Ann Arbor, MI
In the mail I got a coupon that stated if I opened a account with a chase I would receive 300$ for setting up direct deposit. I needed a new bank so is thought I'd give it a shot. I set up the account and did in fact receive th 300$ in my account shortly after. On the coupon it did not state catches to receiving the 300$ besides setting up the direct deposit. I later went to close my account with chase for financial reasons and they took the coupon and reversed it because I didn't have the account open for more then 6 months which nobody told me was part of keeping the 300$.
After that the couldn't give me the 300$ back when I tried to open it back because the coupon was already "used". After that I was ver dissatisfied with the service and the communication with the staff. I will never refer anyone to chase bank ever any other bank is better then chase.

My account was closed for an unknown reason after a "review" was performed. This happened on a Saturday afternoon after all the branches had been closed and I was on vacation with my 2 children leaving me with no access to my money. I called the bank to ask why and no reason could be provided. They stated they would mail me a check with my money which was unacceptable since I required access to my money since I was traveling. This experience left me angry, distraught, and confused. I have had issues with Chase and their customer service in the past but this one took the cake.

Sara
from Rockaway Park, NY
I have been a customer of Chase for many years. I always get my papers that need to be notified at the same branch. Today 4/9/2016 I went in to get a paper notarized. Only to be informed that I needed to make an appointment? I never had to before. Mind you no one was there. I informed the lady I can't make an appointment because my husband is a Police officer and can't come any other time. She stated she can't help us because she had a client coming in 15 minutes. Really? No one else was there and she could have in my opinion accommodated us. It only takes 5 minutes tops to get something notarized.
We left very upset. Had to go to another branch further away to get the notarization done. I am very disappointed. I am even considering closing my accounts with chase. The branch I first went to went to is located at 6820 Rockaway Beach Blvd, Arverne, NY 11692. The phone number is 718-318-6129.

Patrick
from Fort Worth, TX
I received my back pay for disability and signed the back of the check for my son to put it in his account at Chase they did not ask for any type of ID and gave him $200 up front from the check. 48hrs later they froze his account and told him I needed to bring proper ID before the funds would be released. Which at the time that they took the check was NEVER mentioned. I took the letter I received from SSDI, my social security card & a picture ID even though it was expired to them. They told me & my son that the bank would be closing his account and mailing him the amount that the check was for minus the $200.
If I could not get proper ID due to my health issues which is the cause of my disability I can not be up long enough to go through the process it takes to get it. They did close his account but never released the funds to anyone. Although the Treasury Department received the cancelled check back as if it were cashed. Where did the money go? Why haven't they released the funds? Why did they cash the check instead of sending it back to the Treasury Department? And now they won't even speak with my son about this issue because he longer has a account there, after they closed it!

Richard Young
from Crown Point, IN
I just wondered why Chase banks don't take loose change anymore. I asked the manager of my bank because I wondered what small businesses do with their change. First he said we don't get any loose change from small businesses (which I don't think is true because I've seen people in the bank depositing bulging bank envelopes) and then agreed that he had complains about a further erosion of service. You mean to tell me those three women standing around couldn't take a few minutes to count my change? I have been going to the same bank location since 1988 (the building and my accounts have changed hands four times). Each time with a loss of service. I will be enquiring around at other banks. Even my small town has half a dozen.

Margriet Montoya
from London, ENG
Chase approved the recipient, myself, for an international wire transfer to my bank account in the UK. But when I tried to wire money to the approved recipient they blocked my account. They sent a message to my secure message center. But Since they already locked me out I cannot access it. I tried phone. I could not answer some of the security questions, eg. what is the zodiac sign for your birthday, who is your personal banker etc. There is no personal banker. The one who opened my account about 2 yrs ago does not remember me. I never saw her again. Personal changes all the time so no one remembers me, nor do I remember their names. How are you supposed to remember when you do most on line, never see the same person twice when you do go.
I have just moved to the UK. when I call them, lines are often not very clear so it is hard to understand their questions since they usually just rattle them off and often sound irritated when you ask them to repeat. They tell me to email. The only email is through the secure message center and they blocked me from that. They tell me the only way to solve this is to go to a local bank with my passport. Are they going te reimburse me for my flights? They have no email, no skype and nowhere in the UK that I can go to . Won't even accept my personal bank here, even though last year they did send a wire to my bank here.

Kyerra Green
from La Verne, CA
I called the Chase Bank customer service number for help regarding my recent transactions. I was helped over the phone by a lady named Yola. She helped me with my concern however, she was very rude! I could not hear her correctly, when I asked her to repeat the statement she caught an attitude and began to breath hard and etc. I am new to this whole thing and I felt inferior to her, humiliated and remedial.

I am a new customer who opened an account on 2/10/16 at Battle Ground, WA. The purpose of the account was for my 93 year old mother's social security check to be deposited and me to pay out to her adult family home where she is cared for. My wife and I are almost 70 and we wheeled in my mother, so all are account signers were there. My wife and I live in Alaska (no Chase bank) my mother is in Vancouver, WA. All went well opening accounts. Chase debit card arrived in Alaska on Feb 22nd and said pin was mailed separately. I activated the card by phone. As of March 2nd we have had no further mail from Chase. My wife and I left for Maui, HI on Feb 24 and will not be home until March 16, 2016, as we are celebrating our 40th Anniversary.
On March 2nd WA Department of Human Services finally told us how much of my mother's social security was to go to the adult family home where she is cared for. I called Matthew Cordes my private client banker to see how this transfer could be completed. It needed to be immediate so we started a wire transfer. He had another client waiting, so he said to call back if we experienced a problem. Did I mention my wife and I are almost 70 and we have never used internet banking. We ran into a problem almost immediately and called back to Matthew, as his line was busy we selected another private client banker option. They said we were on the wrong form, directed us to the correct tab with drop down menu, and stayed with us until the wire transfer was successfully completed and a transmittal number given. All good right!
We thought so! So we went for a drive in Maui. We came back a couple hours later and I went to login in to Chase to see if the account had been debited for the wire transaction. Surprise ,surprise!! We were locked out of our account because of a recent transaction. You remember the one the private client banker was on the phone with me the whole time-the only transaction I have done with this account. We checked our email and sure enough there was an email directing us to an urgent message within the website or mobile app. You know, the one we were locked out of.
I called the 877.691.8086 to straighten this out. They asked me if I had the debit card with me for id purposes. I did have. I gave them the number. Then they asked for my pin number, you know the one I have not yet received. So they would start on your stupid question list. I would pass and then be passed onto someone else who wanted my card number and pin, then more questions which I eventually failed. Now my wife and I both need to be verified by Matthew Cordes of Battle Ground WA.
I have just been verified. 2 and ½ hours into it today, twenty-four hours after the problems started. Matthew told me the problem was with my first transaction and an out of state wire transfer, yada, yada. All I care about was I could not get the problem corrected the first time.
I am out 24 hours of my anniversary vacation time, $25 for a wire transfer from Chase, $45 for a wire transfer from my bank in Alaska since I couldn't verify if my wire transfer with Chase went through all on March 2nd. Today, March 3rd, I am out $200 for the whale watch cruise my wife and I couldn't go on this morning so we could get this mess straighten out. I feel that you have very poor customer service. You seem to have no provision for the elderly who have trouble hearing, get confused with the trick questions and give wrong answers, conferring with each other (both being account holders) even thought we have identified ourselves as elderly and hearing impaired. I believe this to be elder abuse and possibly an illegal activity on the part of any business.
You train your people at customer service, fraud and tech services to be robots, wanting only certain answers and uncaring with our pleas for help or willing to transfer us someone who will work for the elderly. An example is the stress it caused me and all it would have taken is for your associate to call or three-way us in with Mathew Cordes of Battle Ground WA Chase, my personal client banker. All positive help was denied us. How was it resolved, Matthew called 877.691.8086 opt. 3 and low and behold all was resolved. It seems this should have been the first step taken, not the last.
I am not a happy camper with Chase at the moment.

Wayne Wright
from Houston, TX
This is NOT a complaint but a Plus mark for a little lady that works there named Stephanie. She went out of her way to show me something on the ATM machine that I wasn't aware of or ever got info on in my bank statements. I have banked there over 20 years and NO one has ever asked to help show me how to do something. Chase needs a lot more people working for them like this little lady.

Colleen Ritz
from Portland, OR
The Chase Bank drive through is ridiculous, I try not to use it. I'm in line 8-14 minutes, every time. Something needs to be done. I'm 3rd car in line and have been here 8 minutes, I'm sure it will be another 5.

Jay Levy
from Boca Raton, FL
As a bank customer for 15 years, I was just trying to break a $20.00 dollar bill. First: No tellers available. Second: Waited 15 minutes and was informed I needed ID to break a small bill. Third: The branch just does not care. The Branch in question is located at Spanish River and Federal Highway in Boca Raton Florida. I think you guys are getting to big to care about the regular customer.

I wanted to close out my checking account with chase,but was considering starting a savings account instead, until one of the tellers at 9540 Telegraph Road Redford TWP. 48239, asked me what I was there for, and told me she didn't want me sitting there in her waiting area,and that I should go to another branch. What a scumbag she was, very uppity and arrogant. Never banking there again.

I am so tired of being harassed at the branch to use the "new atm". I am an intelligent adult and can make my own decision if I would like to see a teller. I come into the bank to do my business transactions. I think your policy of having less tellers and more machines is a very bad business decision. You are alienating a lot of your customers, especially your business customers. The tellers you do have act like they are doing you a huge favor by doing their job. Great way to make your customer's feel wanted.
I guess it is time to look for a new bank who actually believes in some kind of good customer service. I have talked to a regional manager about my concerns several months ago, and obviously our conversation meant nothing. Every time I am in the bank, I hear more customer complaints than on my previous visit. I am in a position to hear these complaints because my average wait time in line is 15 minutes to wait for 1 teller.

The lady who was helping me earlier today was really unprofessional, I was doing deposit for a business account at the location of 19500 Plummer St, Ste G1, Northridge CA, at around 12:45pm. The lady asked me how much is each stack of the $1 bills, I told her they are $100 in each. Instead of running all the bills in the money counter machine, she only did the larger bills and told me she will do the $1 bills later, and I can leave.
Seriously? So I said to her, "it's okay I can wait, I prefer you count them now, make sure the amount is right" (which they usually do in front of customers) so she turned to her colleague and said "she prefers us to do it in front of her" in a very unpleasant tone. As if I'm making a ridiculous request. Is that normal for someone to do that when you are reposting cash? Well I would never go back to this location, chase is known for their good service, it is such a shame.

Every now and then I'll have weird transactions made in my Chase Bank account. This time POS debit google took out $99.98 ($49.99) out my bank twice. It's January 28th and on the 27th I haven't used my card. The last thing I purchased with my card was at dollar tree. But this time almost $100 dollars is coming out of my bank that I did not authorize. This problem needs to be fixed or I'm gonna have to close my account or limit my money and get over draft protection.

Roy Matthews
from Cedar Park, TX
Online banking not available for hours. No help with customer service. They were unaware that site was down. If they can't keep their servers reliable, how secure is their website?

Carol Marino
from Nyack, NY
I opened a new a Chase direct deposit checking account on 1/1/4/2016. I started the process on this date and completed it two days later on 1/16/2016 with a local branch in West Nyack, NY. The branch rep. had me sign several documents to complete this. I made arrangements with social security to transfer my direct deposit from People's United Bank to Chase Manhattan. Today, I received a phone call from the Chase bank representative informing me that Chase had decided to cancel my direct deposit checking account without any explanation.
I called customer service and they stated the same and said that they did not have an explanation. I was connected to someone at corporate headquarters and she stated that the bank had the right to review my account and cancel it at their whim and that the bank did not need to give me an explanation as to why the account was closed only after 6 days. I would like a formal explanation from Chase.

Edward Mastronardi
from Poughkeepsie, NY
As I normally do every month for over 2 years, I made a withdrawal from the ATM at the 285 Main St., Poughkeepsie, NY location (along with the ATM Fee Charges). And as always the ATM only disperses bills in the denomination of twenty (ie: 20 dollar bills). From the ATM I go over to a Bank Teller to exchange the twenty dollar bills for other denominations which usually consist of 100, 50, 10 & 5 dollar denominations & a roll of quarters.
Today (Wednesday 13, 2016) I proceed with my normal routine & was told by the Bank Teller that there was a new policy in place where as they could no longer exchange said funds unless I had an account with Chase Bank. (My account is with HVFCU, Hudson Valley Federal Credit Union through my employer). When I spoke to the Branch Manager about this, she reaffirmed this new policy but said it had to do with (Money Laundering) & would not allow me to make the exchange. My response to her was "What does exchanging denominations have to do with Money Laundering?"
I received no response to my question, just an apology. "Sorry!" I then asked her "If I come in off the street with ten dollars to exchange for a roll of quarters you won't do it?" Her answer was "Only if you have an account with Chase". I then said to her "These twenty dollar bills came out of your ATM of which I paid a Fee to your Bank for using it. So in essence you are saying that the money in your ATM could be Laundered Money?" "Exchanging for different denominations is not Laundering Money". "Do you even know what Money Laundering is?" Again, all I got was "Sorry!"
Please tell me that Chase hasn't gone completely crazy and overboard with an Overkill Policy to such a simple thing like getting a ROLL OF QUARTERS or BREAKING A TWENTY DOLLAR BILL.

Annette Wilzig
from Houston, TX
I called my chase credit card AND the chase bank to let them know I would be making big purchases (in the thousands) in business with San Francisco and to allow these charges to go through. No problem you said. Yet, after the second time trying to deal with business in S.F. chase AGAIN chase stopped the charge from going through. This is unacceptable as I told them the dates I'd be in S.F. and that I'd be making a few large purchases.
It's embarrassing when you decline my charges so I went with another charge card (NOT chase) and that went through. I gave the go-ahead of these large purchases (for a clean up crew to clean up the house of my recently deceased sister). My credit score is around 827 and I've always paid my card in a timely fashion. I have about 15,000 dollars credit on my card. My blood pressure is through the roof dealing with you people. I had to open a chase account in order to transfer my sister's account to mine. Once I get that all settled, I am leaving chase and never coming back and that includes the credit card that is giving me such grief.
Have feedback for Chase Bank?
Thanks for your feedback!
Sorry. Please try again later!