Advance Auto
Advance Auto Complaints Continued... (Page 1)
102+ reviews added so far. Upset? Call Advance Auto corporate: 1-877-ADVANCE

my mother and I just left the advanced auto parts on johnson drive in mission ks 66202. we were assisted by a gentalman named mike w., he was great but a rude advanced auto parts employee named al (so I was told) cut in to the conversation between my mother and mike. someone misplaced our batterie we dropped off yesterday 4/7/11, and mike asked if we were sure we bout there. my mom was in the process of answering the question when al jumped and rudely told my mom to just answer no explanation. my mom said excuse me were speakin to mike, al rudely applied look we dnt know were it is, told her "i dont want to speak or deal with you". and thr whole time he was sayin it he was shoating at us.
we would greatly appreciate if some punishment was inforced immediantly. we felt greatly affended and very sorry for mike and the advanced auto part corp for having an employee like him. it was truly embarressing.

I went into Advance Auto Parts two days ago. I purchased oil and one of the service assistants put it in the car. He did not put the oil cap back on. I drove two hours home. When I got home, my husband popped the hood because he smelled something. Oil everywhere!!! We have been dealing with them and trying to get them to take responsibility for the damage done to my car. These people don't stand behind their work and don't care about their customers!  This is the worst Advance Auto Parts I have ever been to and is bad enough to scare me away from the company forever.

i switched from autozone to advance for many reasons but today i will switch back to autozone for one reason. you guys say you will install wiper blabes free but today i bough some and asked if you guys would install them. i got a laugh from the fellow helping me and asked if anyone else wanted to install them. they did not get installed. he said he was only part time, two days a week and wasnt going to install my wipers in the rain. i am sure that nothing will result in this email but i will go back to autozone. you guys made me feel like shit for asking you to change my wiper blades. the covert ave store in evansville indiana sucks, they used to be so helpfull. good luck on your customer service. i will let everyone i know how you guys treated me.

kathleen collins
from Island Park, NY
advance auto parts store # 06998
Item was sold to my father that is 80 years old and was told he could return it if not what wrong with his Rav4. he was sold an 800a jump starter that does everything under the sun. flash light. cell charger. jumper ... the most expensive item that he would never use ... but it didnt work and he needed a new battery in which he bought and was told he could return the item. Now i go to return it and was told no... not happy. he was over sold i feel and now he has been taken advantage of.
TRN#0281
K.Collins
17 kent blvd
ip ny 11558

Anthony Fields
from Lexington-Fayette, KY
While shopping at Advance Auto located in Irvine Ky on Richmond Rd 40336 while I was shopping for license plate cover for my car A worker helped me locate it and walked off I walked to front of the store no one was at the checkout counter so I walked up laid down what I intended to purchase and a worker said I will be right with you and then perceeded to walk up to the checkout counter where I was standing and waited on another customer right in front of me...nothing had been rung up for the other customer the worker very rudely just rung the other person up and me standing there I could have understood if the other customers purchase had been rung up already but it hadn't been this is also the second time this has happened to me at this store so in that I refuse to shop at advanced autos store in Irvine ever again and am going to recommend no one else do it as well. There is an older man that works there that is rude to customers..

Eric wolf
from Philadelphia, PA
Iv spent thousands of dollars at your hbg store at paxton and 29th it's disturbing to me that three of your employees would at different times over the last month two challenged me about being retired on disability and where I've worked in the past also another referring to people from hbg and I don't think that was proffetional at all I'm a thirty sevenen year construction man and mechanic who has a disabled spine that can't be repaired I have never brought up wear I have worked unless one of your employees has asked and asked again and again then when I tell her why she snickers like a smartass she's probably never changed a tractor trailer tire and probly never will who the he'll does she think she is I wish I would have got these three people's names but until. The last smartass comment if been letting this unprofessional harassing behavior go from now on I will be taking names iv had it with your people in that store I have no idea who the he'll they think they are I have a bad back because if obviously worked harder than all of them and well skilled at six occupations pipelayer equtement operator truckmechanic concrete finisher proffetional automotive tech and tire tech I they're not even in my league they're unproffetional and pathetic with they're smart assed comments I will get names if need be I can also visually identified these imbisols

Annonomous
from Hendersonville, NC
I don't usually complain when I have a bad experience somewhere, I just choose not to do business at that particular establishment. This however, I feel that I need to voice my complaint and hope that it keeps other people from the same experience that I had.
Upon entering the parking lot at your store, located at 1541 Patton Ave in Asheville, N.C., I see a female employee sitting on a retaining wall outside the store, talking on her cell phone. Upon exiting the car, I can hear her, loudly using very offensive profanity in her conversation. Words that were used include taking the Lord's name in vain and just about every other word was fucker or fucking. I went on into the store and several minutes later she came into the store as well, still VERY LOUDLY cussing every other word. I was very surprised to hear this kind of language from a young lady, yet alone from an employee in the work place. I would hope that you do not allow or condone this type of language from your employees!
I choose NOT to do business with this particular store anymore due to this type of atmosphere, I choose not to put myself in that particular situation. What if I'd had my grandchildren with me? No, not me!

Duane Davis
from Cleveland, TN
I went into the advance on McGrady drive in Cleveland tn. I was looking to spend about 4000 dollars due to I needed a new motor and stuff to go on it. The cashier was new so another lady that was short with brown hair came over. She has problems as well looking it up. My wife mentioned could you look it up by vin where I had it there. She said she could so she went to screen. My wife asked her if she was clicked on right box on the screen where there was two on there. She sated that she had been working there for three years and if she would like to come back there and do it here self better go ahead. I tole them that they sill not treat her that way and left. They missed out on a 4000 dollar sale and I have never had such poor customer service from and advance like that. I would like an email back from manger due to this was horrible service. I have been in customer service management for over 8 years and have taught classes in it and I believe this was the worse I have ever had.

Angel colon
from Liberal, KS

Stan Hix
from Danville, VA
Store #2480. Given the current political climate in the country, I find it a bit racist for this company to choose a side so publicly. I entered this store to find a black and white American flag with the blue stripe. A balance would have been to have seen in the same series of flags a 'Black Lives Matter" flag as well. Haven't said that, Why would Advance Auto make ANY public statement (the flag) on the political/social affairs of the country given that people of all walks of life buy your goods. Very offensive. Needs a fix.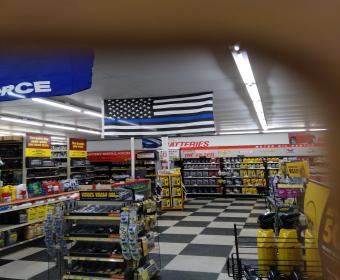 Cyndi King
from Galveston, TX

10 years ago I changed from PeP Boys to ADVANCEd AUTO because of poor, slow disorganized service. Today, after many months of poor service/guarantees,and attitudes at Advanced, attitudes I return to PepBoys. Same bad service but maybe PeP has gotten better in 10 years. We will see. PS: Perks account is a joke. I understand that huricane Maria affected our island severely, but the attitudes and store systems are a mess. Ponce/Valle Real,Puerto Rico. The mechanics there are doing ok though.
-PS: The store at Carr-14 in Ponce,PR is fine. Manger with name of "Joan" is outstanding. (but has no mechanic service)
- The store at Yauco Plaza is bad.

David Breisinger
from Pittsburgh, PA
I had bought a purolator oil filter for my daughters 2003 Toyota camry. I proceeded to change the oil and finished took it for a ride and noticed oil under my car on the ground . I jacked it back up and wiped the filter off again and decided to run the car and check for the leak. after a minute I notice an oil leak at the top of the filter so I took the filter off and noticed a dip in the oil seal gasket at witch it was defective during manufacturing. I had been given a case of oil filters from my brother that was for a corolla . I measured it up and put it on it was a little shorter but worked. I took the defective one back to return it and Corry said that he could not give me my money back because it was use he could only give me an exchange. Well how could I tell if it was defective if I didn't put it on. I DO NOT want another filter I want my money back. I have a Toyota filter on now . It was store 1360 and if this is how you do business I might just take mine elsewhere. Really you are going to make me unhappy for $6.50 I been doing business down there for a long time and Joe is the only one that give me satisfaction of knowing how to do his job . I would appreciate a response my name is David

Dan McGannon
from Orangeburg, SC
I purchased a new battery from Advance and also requested the free installation. They sold me the battery and never stated that it would be an issue to replace. Once the technician came out and began to work, he informed me that he was unable to replace it and I needed to take the battery to some place like Jiffy Lube where they would charge me an additional $55 on top of what I paid Advance to replace the battery. Horrible service!

Edward Wood
from Stone Mountain, GA
I am out of food. I paid 50 fillers to pay someone to pick up my fuel pump today. Spent all day and paid a mechanic. Fuel pump motor I was defective. Now I have no way to work and have to drop the fuel tank again. I have serious heart problems ..Now I can't get to work again tomorrow. Or return the part . this is the second time I have gotten a new part that didn't work... I spent 200.00 fillers today with you and 200.00 on delivery and mechanic.. Now I can't fuckin eat or get to work. I swear to God I will make sure you go down... I have trusted you for years.

Rodger K Bronk
from Lowell, MA
To whom this may concern.I was employed as of Feb.2018 at
the hub in Lowell Mass.i would like to tell you my side of what happended
to me on Saturday Feb 3 2018.I reported to work that day to do a route
to deliver parts for a two times run.I proceded to load my van.
My van was completly full at this point.There litterly was no more room to
put anything else in .I was told by Dee that there were 6 totes that also had
to be delivered.again I told him I could not get them in there.I told him I
would deliver them on the next run.He told me to go ahead.
I then left for my first run thinking that everything is o.k. When I get back from my
run Victor the store manager tells me we have to let you go.I asked him why.
he tells me that because you refused to deliver totes.I would like for someone
to explain to me what im missing in this .
Rodger Bronk 978-455-2208

Anthony
from Russell Springs, KY
Russell springs, ky store. I work at local dealership as mechanic. I called your store for air filter, talked to Edgar, and he told me that he had a certain filter that he would send over. When it arrived, it was different brand than he said. I was upset, he failed to make courtesy call to explain. The driver then went back and told Edgar that I had called him an idiot, true. However, Edgar then called dealership balling me out, very unprofessional. The dealership is now going to drop the advanced account and do business with another. I dont expect anything to come of this, as most corporate complaints are dismissed. At least your corporate management will know. On them now...

Tamara Higginbotham
from Garrison, KY
Dear Customer Service Department, Management, etc.
I am a long-time customer of your company. I have never had any complaints, or issues, until today. I am utterly appalled by the so-called customer service that my husband and I received there.
My husband is a 100% PTSD disable combat Veteran. He has served two tours for this country in Iraq. I am not only his wife, but a paid caregiver through the Veterans Administration Hospital. It takes tremendous effort on his and my part to get him out in public, and I have been slowly trying to show him that society is ok. What ever progress I may have made was completely eradicated today by a staff member at your store in Greenup Kentucky. My husband and I went to the store to use the code reader because his engine light came on. We have one at home, but I talked him into going to Advance, and maybe looking around, as that is something he does enjoy. We received the machine and read the code that it gave. Then proceeded to walk around. My husband has severe memory issues from his disability. We stayed there for quite a while walking around and browsing through the products. Again, this is something that he likes to do, and it gets him out socially. (I am a certified counselor as well). We ended up purchasing over 60 dollars' worth of items. We left, where we then were pulled over by the city police right at the city line, which is about 2 miles from the store. Upon approach the cop advised us where we were coming from, and once we divulged where we came from, he informed us that Advance is the one that called him, because we had been there to long. I am still in shock by this. This action that was taken by the Advance store in Greenup, not only caused my husband an attack, but also caused him to be thrown in jail, where I had to fight for a few hours to get him out. This was a very stupid and dangerous situation that should have been avoided, but I guess the company does not want their customers to browse the store, buy something, wait I'm sorry, they do… Just not if you take to long.
I can get the fact that the staff was concerned, but a simple approach and a question or two, and they would have understood. But they called the police, and he admitted waiting for us to leave, and get into our truck and drive away… then to pull us over, and even put on my husband's paperwork that we were pulled over doing 1 mile over the speed limit. I am sick and disgusted by your employee's action. We had done nothing wrong, but I'm assuming since we were looking at the products, that we were horrible people. I expect action to be done regarding this. One great thing about living in a small town, is that everyone pretty much knows everyone… I will make sure that everyone knows how the company wants to treat our combat veterans in this country. Not only will I make is public to all news that will listen, but I will contact every legion, VFW, and any other veteran organization and inform of them of the situation. No this is not me trying to threaten or anything like that, but to make it aware that I wont just go away, nor will I let my husband be treated like he was second class citizen since your employee believed that there should be a limit on our shopping at 1:00 in the afternoon. If your employee is that intimidated and scared of someone who fought for their freedoms, then he should find other employment where it doesn't deal directly with people. There are all sorts of sizes in this world. I will be following up with your store manager tomorrow and hope to hear a quick response regarding this matter. If you have any further questions you can contact me on my cell at: 606-923-5378. I know how unsettling this information must be, I am not blaming the company, but the employee at the store, and I want to make sure that this action doesn't happen again, and I hope that you can see and understand why.
Tamara Higginbotham, CDCA, AA, LCP

Ann fantroy
from Brewton, AL
I was in the brewton al advanced auto parts store to on 1 27 2018 to see about getting a few parts for my car and there was an employee in there who smelled horrible like she had not bathed in weeks. She had dirty work clothes on and kept passing gas. The whole store smelled horrible and she was very rude and snotty was not nice at all . the name on the ladies shirt was heather . i think she needs reeducated on personal hygenie

Patrick Sheehan
from Ridgeland, MS
Went into your store in Wiggins Ms 12/16/2017. A black man was on the phone with someone so I waited. While I was waiting a black customer came in be hind me. When the sales man got off the phone he looked past me to wait on the man that came in behind me and ignored me all together.Do to the fact that his actions clearly showed he was being racist towards me me my family and the friends I have told so far want nothing to do with a store that approves of their employees being racist against customers.

Ronnie Levesque
from Riverhead, NY
I recently went to one of your stores in Riverhead N.Y. (which I have done in the past) to purchase light bulbs. The date of visit was Nov. 1st 2017 at approximately 6 p.m. Upon entering the store three of the sales associates were in conversation. The content of which was not what one would expect in any public setting let alone a place of business. The amount of profanity that was being used would make a trucker blush. The little bit of content that I picked up was lewd at best. The volume of the conversation was loud enough to be heard across the store. I do frequent that store often and most times with my children. This visit I was pressed for time and did not ask to speak to a manager. The sales associates were helpful when asked the location of the parts I was looking for but quickly went back to there conversation. I cringe at he fact that if my children were with me that I would have to explain what was going on. My kids do not live a sheltered life, but this instance I felt it was a bit much, and I have been in construction for over 30 years. Upon leaving I did notice another female customer who came in after me. I hope to be able to do business with this company in the future. Thank you for your time

micheal manning
from Greenville, NC
I purchased a mastercylinder online and it sent me to store4010 to pick up.i put the cylinder on and it would not pump up pressure. I checked online last night and they had another one in stock. so today while I was in that area I stopped buy and purchased another one. I put the cylinder on my vehicle and carried the defective one back and the manager on duty at 5:20 pm said that he could not take it back.said he could only do a defective exchanged. I told him that I would go to the store #6081 that I always deal with and get this taken care of.store# 6081 took care of my concern.
the manager at store#4010 needs to learn how to be customer frendily ande learn what to do when you have a defective part. I will not go back to store#4010 for anything .

Patricia Garris
from Virginia Beach, VA
I have used the Advanced Auto located at 5127 Virginia Beach Blvd, Virginia Beach, VA. 23462, on several occasions. I have found that every time I go in there to purchase something I need for my truck, there is a problem. It could be from them selling me the wrong parts, to selling me merchandise that is in the wrong spot, and it is not like it is the only item in the spot. I have seen where there were several of the same items in spots, when I go to check out, the item rings up a different price. I have to show the representative on every occasion where I got the items from, and they see that they have been put in the wrong location. Usually they will give the item to me at the price listed on the shelf. I have on at least 3 different occasions have purchased items that had mail in rebates, and upon checking out and paying, they tell me they do not have the rebate slips and they will not be getting anymore. Today, the icing on the cake, I went in to this location to purchase antifreeze. On the rack, there were many bottles of Peak 50/50 with the price $12.99. When I went to cash out, the total came up to $15.99. I asked why would there be a $3.00 tax. She told me there was a $5. mail in rebate. I told her that did not make any sense, that even with a $5. rebate, that still did not add up to $12.99. After paying for the antifreeze, she walk to the rack, saying "well we are changing all of the prices and the one you thought you were getting is on the bottom shelf." Well the bottle on the bottom shelf stated $14.99, I told her. She replied, "Well we are switching the shelves around and none of them are in the right place." I told her that there were 8 bottles in the spot saying $12.99. She was like, "This is the price of the antifreeze you purchased, there is nothing I can do about it." After complaining about the receipt being stuck in the printer. She never gave me the mail in rebate coupon. This is completely uncalled for. I will never, never used advanced auto again. I have had nothing but problems out of your company. I have purchased many items with me having issues with when it was time to check out.

Marilyn Allen
from Atlanta, GA
My son and I frequent the Advance Auto located on Peachtree Industrial Blvd., Chamblee, GA 30341. We are usually there in the late afternoons.
The SUN coming through the front windows is BLINDING.....not only for the customers, but also for the dedicated employees who are
working the register.
I have asked over and over again for them to put some tint on the front windows and their reply is "they won't let us."
I am formally requesting that you, Corporate Offices, be more considerate of your employees who have to put up with this day after day,
as well as your customers. Please reconsider your decision.
Thank you,
Marilyn Allen

John Cage
from Gulfport, MS
I called the Advance Auto on Highway 49 and Josh got on the phone after a 5 to 6 minutes. He asked how could he help me....so, I started my conversation by giving him my make and model of my vehicle; as soon as I mentioned the parts I was looking for; he immediately stated, "hold on". I was thinking he was entering my information into the system, but he never came back to the phone. I called the store on my other phone and a lady named Nicole answered and I asked could I speak with the store manager and she said she was a manager. So, I asked again, may I speak with the store manager. She asked how could she help. I told her that Josh answered the phone, but never came back to help me. Then she said we have two employees that's named Josh and both are helping customers and I asked, so what was I?
Pissed poor service from Josh and Nicole and I decided to go to Autozone!

Ken pagani
from Massillon, OH
I like your store in Canal Fulton, Ohio, but lately your service and your employees consideration for customers leaves much to be desired. Yesterday I tried to order 1/2 inch diesel fuel line. I was able to successfully order it twice recently. The gentleman waiting on me couldn't order it because he did not know how to go to Car Quest. I went back this morning and had to listen to the manager yelling at 2 other employees in front of me and 2 other customers. I was shocked.

Anthony P. Gentilcore III
from Silver Spring, MD
I filed an ADA complaint with the Department of Justice- Reference 17-e3ay8-2bgt today due to "Corporate Policy" when dealing with persons of disabilities. I am also filing complaints with the State of Maryland and Montgomery County, Maryland. I have 4 stents placed in me near my heart. I cannot left heavy items. I literally left the hospital just having a hernia repair surgery and came straight to Advance Auto parts to have my battery checked. Robert said the battery itself is ok but the level is at 55% so it needs recharging. I said please recharge so once I get home, I know I will not be going out for a while. He said Ok. After waiting 40 minutes and waiting on 20 plus customers he asked what I was waiting for. I told him I was waiting for him to remove the battery. I have dealt with Robert for years at various locations and he has always assisted me. Jazmine the store manager stated that I had to remove the battery myself since I am not purchasing a new one. Company Policy! When I explained my medical condition and showed her my MVA mirror hang tag and MVA certification of disability and my discharge instruction telling me not to lift any weight heavier then a newspaper she declined to look at the discharge papers and said again; Company Policy. I asked her if she knew about the ADA laws she stated she was not taught that. I knew that was BS the District manager that she had previously Steve Taylor taught us at RadioShack that on the first day of training. I was able to undue all the cables. I just needed assistance in lifting. She would not budge nor would she let me use a cart to place said battery on if I got someone passing by to assist me She said that she would make sure she advised he DM, before I could. I had to go to AutoZone in the Aspen Hill Shopping Center and the manager their Christian M not only handled my situation, he also gave me a seat to sit on as well as offering me some water to take my medicines.

dwain
from Woonsocket, RI
your website is horrible doesn't work..and the stores are just as bad there slowest customer service i ever seen i dont how your still in bussiness.

John Pittman
from Monroe, NC
i want to know why when i asked the man that helped me could he put the light in for me he said they didn't do that they have always helped with that.i'm 68 years old with no help to put the light in..have they stopped doing that ..i started to just leave and go to another parts house.to me that was poor service..i was at the pageland sc store

The seller REINALDO was very rude, I also asked him for coupon information and he told me that he was the one who had to look for the coupons that he was not your job. it was the worst attention I have been given in any store.
# 09356
Reinaldo c.

james muncy
from Bluefield, WV
I have been a longtime consumer at Advance Auto and in the last few months my local store and even another in my neighboring county, cant seem to give me the right parts. I have had to return items several times before i could get the right part that i ordered or ask for.
And that has caused me to not only to prolong the repair of vehicles, but it has caused me to spend more money in my gas bill in my truck. The one store i shopped at just as recently as a week ago is over 35 mile away, and I was given the wrong part and had to return it for a exchange. It is simple items like wheel bearings, brake pads, axles, and nearly every item I need. And then just a few weeks ago I tried to get a item ordered and the Welch WV, store couldn't even find in on their computer supposedly.
I called the Bluewell WV store and they found it, so to keep from traveling over 30 miles away to pick up part I called the welch store again to inform them of the part # and what they said at the other store to be told that they wasn't able to find it again. So I went to O'Reilly's and they ordered it and I had it the next day without any issue! If they continue this they need to make right the gas cost to myself and many others in my community that all have had the same problem, everyone is complaining about the service we are getting from our local store.
I always have been a loyal customer of advance, but now I am having thoughts of changing to O'Reilly's or autozone cause what it has cost in my gas bill makes up for the price differences at the other stores.

Wilma Keen
from Fayetteville, NC
I purchased a battery online received order number. Drove 30 min to store. Spend 45 min at store trying to get someone on phone. Was told had to get payment released. We called bank and they said nothing to release. Then told up to 48 hours to release. Can cancel still take 48 hrs to get money back. Meanwhile I'm without a car due to battery. Can't buy in store cause you put hold on money on card. Have had cardholder call in and still not released. Would of been $40 cheaper across st at Walmart. We buy in store and online with this card at this store. Have spoke with 4 different people at Advanced corporate headquarters and there is nothing they can do. You can take my money for 2 days and leave me stranded without battery. Wow. I'm truly disappointed in how this business is operating. I need someone to contact me.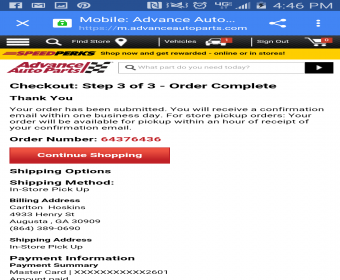 Siretta Jeffers
from Sewell, NJ
The Advanced Auto Parts store in Turnersville offers unacceptable customer service. Particularly, Mike the Manager is rude, obnoxious and truly exhibits his distaste for customers. I went to the store Fri. Aug 26 to ask about a battery and had to deal with him. I went home ordered the battery on line and went back this afternoon at 5:15 pm Aug 29 and was unfortunate that I had to deal with him again. I commented directly to Mike about his poor attitude towards customers and he responded, "Do you want the battery or not"?
After this second unacceptable encounter with Mike, I will not go to another Advanced Auto Parts store and believe me, I intend to share my experience with this terrible attitude from Mike with as many people as I can including the Turnersville Auto Mall, since I know a lot of the Managers in the dealerships there. If this is what Advanced Auto Parts hires to promote their business, I shudder to think what their corporate management's attitude is. Keep your parts, your awful customer service people. You all need to be retrained in good customer service.

david selleck
from Clearwater, FL
Went to store #9475 in palm harbor fl. To return some parts i bought with the receipt. The guy said it would be easier if i returned items at store i bought them at which was out of my way and the store was completely empty. This needs to be adressed. I have spent thousands of dollars through the years at advance but this experience is leaning me toward another auto parts store.

Tony trombetta
from Sykesville, MD
I purchased the oil special of 5 quarts of oil and filter special on the synthetic oil today and realized I got the wrong weight so I drove back to exchange for the correct ones I needed. When I got back I brought back only the wrong oil not the filter the sale associated said I could not return it without the filter so I had to drive 18 miles back and forth to bring the filter back to I was not happy I had to go thru all of this the store was located in eldersburg Maryland 21784. I have been a regular customer their since they opened their is 4 other parts stores within 2 miles of this store not including Walmart please tell me why I had to go thru all of that just to exchange the oil for right oil the prices were the exact same . I don't want to take my buisness elsewhere unless you want me to. I did bring my receipt with me also.

William Simmons
from Pensacola, FL
I ordered my parts over the internet site and waited over an hour before I stopped in to pick them up. My order # 57901098. When I got to the store 1 lady was on the phone and the other was helping 2 Advanced AP drivers get what they needed. After several minutes I walked over to another counter and asked for some help. I was told by Tabitha that she was busy with the drivers and I would have to wait. While I was waiting a lady came in to buy several bottles of fuel additive and went to the checkout counter and after waiting there for too long she told me that she guessed that nobody was going to wait on her so she put the bottles down and walked out.
A few minutes more and the other lady came over to where I was and I asked what I needed so I gave her my order sheet and told her I also needed 2 radiator hoses. The order that I had placed over an hour ago had not even been pulled. Very disappointed in this store today. If you want my business in the future someone at your store #5195 will have to earn it. What has happened to customer service? I was the only customer in the store and they couldn't wait on me.

Doug Willman
from Millsboro, DE
Went to Millsboro, DE auto parts store for parts and the person that waited on me was a jerk to say the least. He had a cocky attitude right from the start. He acted like he did not want to be there and I bothered him. Invoice number 8152606532210 his name was Kevin. I work for a part store and if I had that attitude would be fired. I am not saying firing him but he needs to be told. I will not set foot in that store unless it is a real dire need. Store #8152 He never asked if I needed help to take rotors to car.

Amy royse
from Rittman, OH
I bought a new car part but what was in the box was not what we ordered. It is freezing cold here and we were given the wrong item the world with my car and now I do not have a vehicle to drive. I called customer service and the message says there is no one that can assist me. What in the hell I could have bought it cheaper part across the street at auto zone but I thought I would try you. No customer service at all from Advance.

Michele Gransden
from Albuquerque, NM
I bought 4 pack of Spark Plugs on 1/17/16 for my Hyundai Santa Fe. I dropped my truck off to my mechanic on 1/18/16 he said the spark plugs were not correct size the ones currently in truck had thicker thread? I tried to return to get my money back & Ben from that store said NO one was used & other 3 had grease on them? He told me my mechanic should reimburse me. had my receipt & just bought day before!! I want my money back or filing complaint with BBB.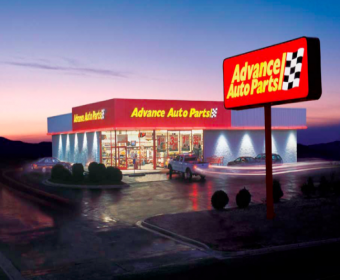 Toni Smith
from Hephzibah, GA
I purchased a new silver battery in October 2014, Online, which came with a 2-yr warranty.Lately, every time I went to start my car the battery was dead. I decided to take use the 2-YR Warranty to have them replace the battery. The General Manager, a Mr. Richard Goodly, tried to tell me that I had an Alternator problem, which was impossible because I had just had my car serviced by my mechanic. The man insisted that the battery was fine, but I persisted. It should be noted that with very little diagnostics, he was blowing me off. He was rude and treated me as if I was a fool.
He finally decided to do the replacement. We went back in the store, and lo and behold, I was not in their system, so the General Manager Richard Goodly decided that I was never at his location because he could not locate me in his system. He kept asking me at what store did I get the battery, and I kept telling him it was at his location. He all but called me a liar. I had to drive 10 miles back home to print the online receipt. Well, there I was in his system, without my phone number reflected as all zeros! There was no apology for the disgraceful way in which I was treated! If I could rate them as a big fat zero I would!
Buyer beware! Steer clear from this operation, because you will be a very unsatisfied customer. They obviously do not want to take responsibility for their ineptness. They are the worst. I will never purchase anything from them again! They are NOT customer-centric, and their service is below substandard. I spent over $120 on that battery!They treat orders placed online as if they do not exist.

Todd Goe
from Fort Wayne, IN
I was helping my stepson get a new battery for his car. My wife said not to go to Advance Auto because the last time she went there for a new battery, they told her that her car was on their list of cars that was more difficult to change, so there would be an installation charge as well. The temp was very cold outside. She needed the battery so she paid the extra price. The next day she called a different AA store and asked if her car was on their list of difficult batteries, they said it was not.
My stepson and I first go to AutoZone to check the battery. About two blocks farther then AA. We wait our turn and get help right away. They first checked to see if they had the battery for his car, but told us they did not. He said another AZ store did have one though. I asked if he would check the battery to make sure that was the issue. He said no problem and checked it out, even though I wouldn't be buying one from him. It was the battery. Advance Auto was much closer then the other AutoZone, so we went there instead. O
n the front of the AA building a sign says "battery installation". We walk in and see no one, customers or employees. We wait 30-45 seconds before an employee comes out and asks us if we needed help. I told him the battery we needed and he said he had one. I asked him if there would be an installation charge. He said he would have to talk to his manager. A short time later he comes back out with a cart and I realize he is going to get a battery. I then ask him if he is going to install the battery, he replies "my manager says it's up to my discretion".
The current temp was about 15 degrees. I realize he doesn't even want to install the battery. I say "I'm guessing that's a no" and he just looks at me. I then tell him we don't need a battery anymore and he says "I didn't say I wouldn't change it". (he didn't say he would either). I said good bye. The AA employee was not rude at all, just not helpful at all. We get to the other AZ, wait our turn and they help us right away. They get the battery, swap it out without question and they make sure our car starts as it should. He had the battery swapped out in less than ten minutes. I will never go to Advance Auto again!

Went to advanced auto in Windham ct to get battery for my tractor ,told the clerk to give my old battery a load test which he did and concluded by the test that the battery was dead.,and needed to be replaced. The associates name was Miguel. I told him I would like a 160 cold cranking amp which was what I brought in and needed. Miguel proceeded to where the batteries were behind the counter and came back with a 360 cold cranking amp battery then told me it was the battery I needed because 160 ccamp batteries die after only a year. H He told me the price and I told him it was for a tractor I was selling and 60 bucks was to much could he please get me aa 160ccamp one he walk back to where batteries were and half assed looked and said he had no more in stock. So I turned to leave and another associate told Miguel that there were 3 or 4 160 batteries where he was and went and grabbed one .his name was Greg I believe.Miguel got all pissy and stormed away. Not very professional.

Jody
from Hyattsville, MD
I went to island pond rd store in Springfield mass on the 21st of Nov. , I got a sensor and when I found out I did not need it I was denied my right to return it due to it being an electrical part! I have worked on my own vehicle all my life. The only time I was aware of not returning an electrical part is when u actually put it on car , the part never left the box. I'm no idiot and I don't care if you put it in 10 cars you should get your money back especially when I only bought it yesterday and found a loose wire and now I have to eat $17 because I can't bring back electrical parts? No one told me that when I gave my money to them. I want my money and will bring my business elsewhere.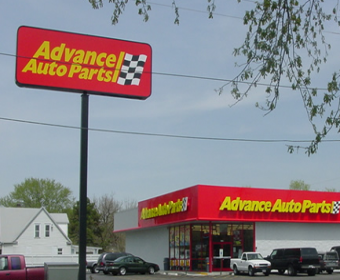 Sammy meade
from Stuarts Draft, VA
I made purchases over $100. gave my email and did not receive my 20 off of 40 coupon. I waited a week and went to store to check. I was told by the to give it a few days. I went back on the 13th and was told my email was not put in computer so I could not receive discount coupon. This has happened to me twice with store 02580 trans 4959 10/30/2015. I have been a customer for nearly 40 years but due to the lack of interest of the move I will take by business elsewhere, our former move was much better.

Stacy Long
from Pittsburgh, PA
I went to Advanced Auto in Washington PA to get a new battery. The man that put it in put in backwards hooking the negative connecter to the positive and then tried to put the positive on the negative connecter. I have a 98 Mercury Tracer. When he did this he fried the alternator and I had to have that replaced. Your store submitted to your insurance. My mechanic said that he could have hurt the electrical system. Now, the wiring that goes to the alternator get so hot that they melt. I called the store and was told that it was my problem not theirs and I could take them to court. Well, I hope you can help me my cousin Theresa was witness and she said you could call her at 724-926-2642 to verify this information. Please help. Thank you for your time.

Austyn Gubbei
from Hammonton, NJ
I have a 1995 FORD F250 5.8L and I bought two brand new fuel tanks with fuel pumps. I put the front tank and pump in and it worked great however on the rear tank the pump didn't work and it couldn't supply the engine with enough fuel. So I took the pump back to advance and asked for a replacement or refund, they said they could not do it unless I bring the tank in too. To remove the tank I have to take off the bed and it is not easy plus it would be the third time I would have to take the bed off because of prior gas tank problems. I do no have the time to remove the bed and I would like them to just give me another pump or refund my money and not be bothered with removing the tank. I'm very pissed off at the situation because now I'm $200 dollars in the hole and I have spent over a thousand dollars there already in the past six months. I will not be returning to advance in the future because of this problem unless it is resolved.

Tony Russo
from Enola, PA
Ordered passenger side mirror for 1997 Chevy S10 because someone broke it completely off on 7/3. Sales rep said it would take 7 days. Went back to store at 7th day and mirror was not available. Sales rep said it was delivered to wrong store. I asked him to re-order and he said he would. I went back a week later and the mirror was not available. Sales person said that I was supposed to pay for it first and since I had not, it was never ordered. I told them of course I will pay for it since I definitely need it since it is illegal to drive in Pennsylvania with a side mirror. Paid for it on 7/15/15. Estimated delivery on receipt was 7/23/15. Went to store on 7/24/15 to determine if my mirror had arrived as indicated by store manager.
Nope said salesperson. Went back a few days later and a mirror was delivered. But, it was the wrong side. They shipped a driver side mirror. The catalog number was correct but the actual mirror was wrong. Manager said I could get most of my money back. Apparently there was a penalty for canceling the order even though it was not my fault. I instructed the manager to please get me the right mirror and I would wait for the correct side. I do a lot of highway driving where both mirrors are needed but had no other options but to wait for it.
I went back to store a week later to see if correct mirror was available. Nope. Wrong side of mirror was still sitting on counter. I asked the manager to please return the wrong mirror and re-order the correct side for me. He promised he would do so. Apparently he was true to his word because when I went back to the store a week later, the correct mirror was waiting for me. It took almost 6 weeks for Advance Auto to get me a simple passenger side mirror.
I'll probably still buy oil and filters from the store but I won't be placing any orders nor will I invest in Advanced Auto stock cause if you can't make your customers happy, you won't be in business long. Let me know if you want proof cause I got the evidence- receipts!

johnny burnett
from Mountain View, CA
I got atf fluid for a 2012 Toyota. It calls for certain WS type and 1 gallon listed it on the label, one didn't. I went online, and found out I got the wrong type. Went back in, knowing where to get the max life that is WS compatible. Leo in Nashve wouldn't take it back. Same price, and he said other stuff was more expensive. Gonna change it out in Columbia Tn. They were nice....Leo is rude. Had his bad customer service before. Never go to hwy 100 temple rd Advance auto again. Somebody help the dude with his issues.

James Springs
from Hickory, NC
Advance Auto Parts does not help out their customers!! I sent my wife to get a door handle for one of our trucks, but she got the wrong one. I went the very NEXT day to exchange it but they would not accept an exchange because I didn't have a receipt. I understand their policy, but it isn't like I wanted a total refund. I only wanted to get the correct part and exchange the product!! What really boils my blood is that I have been getting parts at this store for several years! And this is not the first time they didn't cooperate with me. The people at the Advance Auto know me on a first name basis due to the amount of parts that I bought there and they still treated me like this! I now drive 30 minutes away just to receive good service.

Mike Cunningham
from Detroit, MI
I bought a battery at store number 8937 in Detroit. I needed to get a ride there to get the battery. I get it home and put it in the car... the battery was dead! In 30 years of battery buying I have never bought a completely dead battery. They told me to bring it back. How the hell am I supposed to do that! If they took better care and checked their batteries (at least for a charge) this wouldn't have happened. I tell them that and they said, "Sir, bring the battery back." So, I am stranded but fortunately I have a battery charger and the battery is taking a charge, they are lazy and sloppy. If you buy a battery there, make the bastards check it first before you go to the trouble of installing it to find out they didn't charge it.

I went to the store on west cypress avenue in West Mlonroe, La to buy a couple of spark plugs for my outboard. I gave the employee (Alphonso) the plug number and he pulled up on computer. He said did not have that number but had 2 that "crossed". I told him I wanted the same plug that came out of my motor since one may be a hotter plug than the alternative, at which time he started to the back of the store. As he came back to the front I reiterated my preference and he said, "man, I don't want to argue with you about no spark plug, I'm just trying to sell you a plug". I told him I was not arguing with him, but just wanted the original equipment that fits in the motor.
I did not appreciate his attitude that he expressed to me. After all, I AM the customer – am I not ?!

my mother and I just left the advanced auto parts on johnson drive in mission ks 66202. we were assisted by a gentalman named mike w., he was great but a rude advanced auto parts employee named al (so I was told) cut in to the conversation between my mother and mike. someone misplaced our batterie we dropped off yesterday 4/7/11, and mike asked if we were sure we bout there. my mom was in the process of answering the question when al jumped and rudely told my mom to just answer no explanation. my mom said excuse me were speakin to mike, al rudely applied look we dnt know were it is, told her "i dont want to speak or deal with you". and thr whole time he was sayin it he was shoating at us.
we would greatly appreciate if some punishment was inforced immediantly. we felt greatly affended and very sorry for mike and the advanced auto part corp for having an employee like him. it was truly embarressing.
Have feedback for Advance Auto?
Thanks for your feedback!
Sorry. Please try again later!