AAMCO
AAMCO Complaints Continued... (Page 1)
67+ reviews added so far. Upset? Call AAMCO corporate: 1-800-GO-AAMCO

James Owens
from Woodbury, NJ
I am James Owens: I own Diamond Cut Building Maintenance
I took my vehicle to one of your Franchised locations in Pennsauken, NJ owned by Kash Gill.
I spoke to a front counter manager Reuben who had me leave my vehicle for inspection. After a few days he calls me saying i needed a band rebuild
Rueben explained the price would be approx. 1800.00 for a band rebuild he would have to completely take transmission out to ensure this service.
Once he took out if i chose to not have service done it would be approx. 900.00 to reinstall old transmission. After a few days again I go to shop and he informs me they couldn't do a band rebuild a gear was bad and would have to do a complete rebuild for 3900.00. At this point what could I do?
I paid 1970.46 . and financed the balance. I literally had the truck 5 days 200 miles and the transmission was worse than when I initially brought it in to you When i took it back I informed them that there was a noise in the final drive most likely from the bearing apparently they didnt cgange which is part of a rebuild.. It has now been 2 weeks I have spent absorbent amounts on rental fees which is hurting my bottom line. I have called a messaged Kash Gill, No response. All I keep getting is they are working on rebuilding it and fired the other tech from Rueben. I want to be compensated for my inconvenience. Poor service and even worse customer service is unexceptionable. Please explain how initial service was 5 days and to fix your poor work takes over 12 days.? I would exspect to hear from someone today regarding this matter. Regards James Owens 856 404 4338

I had an alternator replaced on my car and when I got my car back I noticed the front passenger side splash guard was missing. I have tried repeatedly to get my car fixed but the manager of this Aamco is giving me the run around and has been blowing me off for 3 weeks now.His last excuse was that the part has come in but he's too busy to put it on my car.
Aamco
South Hill, Washington
(253) 256-1363 ...Danny

VERY PISSED OFF. HAD MY TRANS. DONE LITTLE OVER A YEAR AGO TOOK IT BACK RIGHT. AWAY TOLD THEM SOMETHING WAS WRONG TOOK IT TO AZ. AAMCO OUT HERE SAID SOMETHING ALL IS GOOD. BUT YET TODAY ON MY WAY HOME FROM. WORK IT WENT OUT. I DO NEED A CALL BACK A.S.A.P.
DANIEL 623-204-1075

John Dones
from Tampa, FL
Took my truck to AAMC thinking there were the expert been, obviously not spend $1,700 on my transmission and still having the same problem telling me I have to spend $1,500 to go deeper into it not too happy with that they also damaged one of my tires and rim and claim that it wasn't them would not recommend no one to go there and I will never bring my car's to ammco again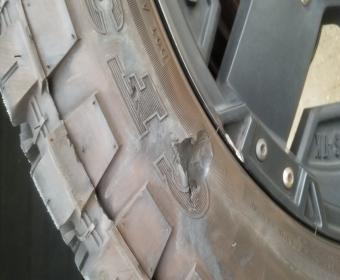 Brandi Wilson
from Birmingham, AL
I called a store to set an appointment for a free ac check that is offered on the website.I took my vehicle in for a simple inspect,this turned into a charge of 167.00 for recharging my system which was not authorized.He didn't find any problem but insisted keeping my car overnight to do a leak check that he charged over 100.00 without my written authorization.Then he threatened to take it back out and I wouldn't have to pay.I want a refundNow!!!!!He is not robbing me under your company name and getting away with it.I have heard from a customer relation woman in PA saying she was forwarding my issue to the store manager ,he hasn't attempted to contact me in response to this.

Dennis Gene Sutton
from Tampa, FL
Yes I need to talk to someone about my automobile it got damaged after it was put in the shop to have the transmission fixed and I cannot afford to fix the damage and I feel it's the responsibility of the shop that worked on my transmission if someone can help me I would appreciate it very much if you could get back in contact with me I think with your help it can get resolved much easier and faster and me trying to talk to the shop because they are saying it's not their fault but it was in their possession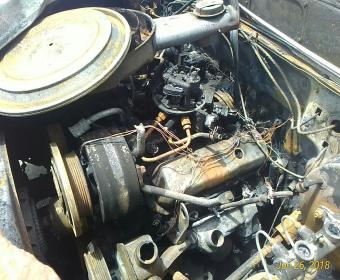 Lawrence Jackson
from Searcy, AR
My Name is Lawrence Jackson and I am making this complaint on behalf of my daughter, Nastassia Jackson, she took her 2009 Audi A3 to an AAMCO franchise in Canoga Park, California, namely, Roltan Group; 21430 Ingomar Street, Canoga Park, CA 91304. She had her vehicle towed to the shop for repairs and diagnostic testing. The results of the visual inspection and computer diagnosis revealed the following results; AUTHORIZATION: BY: CHRIS S. DATE: 1/2812018 TIME: 3:38:03 PM FROM: NASTASIA VERIFICATION; VEHICLE TOWED IN.
OUR EXTERNAL CHECKS AND TESTS REVEALED: BATTERY LOW AND ELECTRICAL NOT WORKING PROPERLY WHEN ENGINE WAS FINALLY STARTED IT WAS A ROUGH IDLE AND CHOKED OUT, ALSO ODOMETER WAS NOT WORKING: RECOMMEND COMPRESSION TEST. THERE ARE CHECK ENGINE LIGHTS: P0121 - SYSTEM LEANI3#1, P2270 - INTAKE AIR LEAK P0016 - CRANKSHAFT POSITION SENSOR ENGINE SPEED INCORRECT P0300 - RANDOM MISFIRE, P0303 - MISFIRE CYLINDER #3. P0304 - MISFIRE CYLINDER #4, P0302 MISFIRE CYLINDER #2, P0301 - MISFIRE CYLINDER #1, P0506 - IDLE AIR CONTROL RPM LOWER THAN EXPECTED. P0507 - IDLE AIR CONTROL RPM HIGHER THAN EXPECTED. ADDITIONAL FINDINGS OIL LEVEL WAS VERY LOW, ENGINE OVER HEATED CAUSING A LEAK IN CYLINDER #3 AND THE TIMING CHAIN JUMPED RESULTING IN DAMAGE TO THE TIMING CHAIN COVER AND SEVERAL
VALVES.. DIAGNOSTIC FINDINGS. CONT.: THERE IS ALSO A AIR/OIL LEAK COMING
.
As a result of the diagnostic results the alleged to have performed the following repairs
1 NEW HEAD GASKET SET 199.00
1 NEW OIL SEPARATOR ASSEMBLY 378.00
1 NEW TIMING CHAIN 279.00
1 NEW OUTER TIMING CHAIN RAIL 76.00
1 NEW OUT TIMING GUIDE 24.00
1 NEW LOWER OUTER TIMING GUIDE 45.00
1 NEW CAMSHAFT POSITION SENSOR 62.00
4 NEW FUEL INJECTOR SEAL 48.00
1 RECONDITIONED LABOR - CYLINDER HEAD / VALVE HEAD ASSEMBLY 750.00
4 LABOR 500.00
1 NEW UPPER HEATER HOSE 98.00
1 NEW COOLANT PIPE CONNECTOR 83.00
1 NEW COOLANT - FILLED TO FACTORY SPECIFICATIONS 45.00
" NO CHARGE FOR LABOR
1 NEW FILTER 18.00
1 NEW MOTOR OIL - FILLED TO FACTORY SPECIFICATIONS 49.00
NO CHARGE FOR LABOR
4 NEW SPARK PLUG 60.00
1 NEW MASS AIR FLOW SENSOR ASSEMBLY 249.00
· NO CHARGE INSTALLATION
1 PCV BREATHER HOSE 90.00
1 NEW REAR MAIN CRANKSHAFT SEAL 88.86
9.4 LABOR 1175,00
1 ONE-TIME CUSTOMER PRICE ACCOMMODATION -630,00
DUE TO OVERHEATING THIS IS A REPAIR FIRST THEN •
RECHECK MULTI STEP SERVICE RECOMMENDATION;
CUSTOMER ADVISED'
The total repair cost amounted to $3,814.51
__________________________________________________________________________________
After the repairs were made the vehicle continued to overheat so she took the vehicle back to AAMCO on three (3) different occasions for them to solve the problem but they dropped the ball each time. She was told by Chris, the shop foreman, that it was normal after an engine repair for the coolant floods level to decrease and it just needs toping off; which is totally absurd? They didn't fix the problem in the first place. The last visit she made to the shop, she was preparing to move for California back to Arkansas and she wanted AAMCO to check out the vehicle and assure that the vehicle was road worthy and safe to make the trip from California to Arkansas, the vehicle was left overnight, and AAMCO assured her that the vehicle; was absolutely road worthy and safe to make the long trip? Well, but her car turned out not to be road worthy or safe the mechanic was an absolute lie the vehicle overheated again and broke down about 120 miles outside Los Angels in a desert town call Barstow, California.
I had to rent a Uhaul truck and tow dolly to get her home. The repairs came with a warranty but when she took the vehicle to AAMCO here in Jacksonville, Arkansas, they refused to honor the warranty because they didn't do the original repairs. She was under the impression that the warranty would be honored at any AAMCO shop nationwide wide. After lengthy conversations with the AAMCVO shop owner Jeff< in California and Marty, the AAMCO the owner in Jacksonville, Arkansas with no revolution I am penning this complaint with the hope that someone in this organization will have the integrity to step up and do the right thing and warranty repair the vehicle correctly or refund the repair cost in total.
I pray that someone will contact me regarding this matter. Attached find a copy of the repair bill.
Sincerely,
Laurence Jackson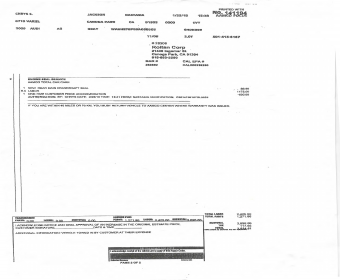 Aamco
from Los Angeles, CA
Went to AAMCO in Lancaster ca
Engine lite on had to get smog check.told after initial repair NOW manifold needed fix. Brought repair from $300 to now $750.00 upon leaving engine lite on. Took to smog still won't clear. BEWARE SNAP LOAN CONYRACT ILLEGAL they sign your name ,terms and will.take money from.bank without you knowing

Steve Hamelin
from Rumford, RI
This started on 3/29/18when I brought my 2012 Dodge Ram to the place I bought it from to diagnose a light skip to the motor. The problem was identified as cylinder number 3 was dead and was determined that it was cam and lifter failure. Unfortunately the shop didn't do any internal motor work. So the hunt was on to find a reputable shop that would work with Cars protection plus my insurance but didn't find anyone in my area. So I called Cars protection plus and after going back and forth and threatening the Attorney General they finally gave me an affiliate
that would work with Cars protection plus. The company was Aamco total car care on 404 E Washington st. in N. Attleboro Ma. I called the same day 4/2/18 and talked to Scott the service manager and he assured me that they did internal motor work and was pretty sure they work with Cars protection plus but wasn't sure and would call me back in a bit. He called me back and told me that they are an affiliate and they honor Cars protection plus. So brought my truck in.three days later Scott called saying that a claim has been open with Cars protection plus . Per instructions of Cars protection plus they would have to tear it down to point of failure and that my dealers diagnosis was 7.5 hours labor to bring it to point of failure according to All Data labor guide. I agreed as I was responsible for the teardown according to Cars protection plus. About 5 days later Scott called and confirmed that the cam and lifters were damaged as diagnosis along with timing chain and gears. So between Scott and Dan at Cars protection plus they decided it was not cost affective to repair the motor and wanting to put a used motor, unacceptable the used motor would have the same known issue with the Dodge motors that's why I wanted it repaired. So a couple of days go by and I didn't hear from Scott so I happen to be near Aamco so I dropped by told them who I was and asked for Scott the service manager and the guy told me that Scott was fired , he's a fucking asshole for blowing smoke up my ass. So I really didn't care why he was fired that that was between them. We talked more about options and his only solution was a rebuilt motor for right around 9000 dollars, unacceptable especially when insurance was only covering 3600. So I said I had to think about it and left. On my way by my truck I notice that it was not locked and hood was open so I decided to look at the motor, to my surprise I found that the truck had been push out of the building and sat in the three inches of rain we had last week and the motor was full of water and the piston cylinders were rusted. Motor ruined. On top of everything else the motor was not torn down per Scott's estimate and Still made me pay the 7.5 hours at the sum of 814.00 according to Dodge They doubled the time it should of been for what They did. They put the truck out assuming I was going to put a motor in a truck that needed 600 dollars worth of parts and 2200 to 3000 in labor the average cost at a Dodge dealer. So as the story started with a 25000 dollar truck that had a light skip to the motor to having it towed out of the shop for neglect and needing a motor. Thank you Aamco
This letter has and will be sent to all including, the Attorney General Ma. Attorney General US, BBB, consumers affair, Ripoff report, FTC, Facebook and whoever will listen and wherever I can leave a review, I will not go away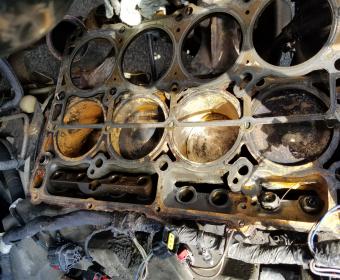 William Faiman
from Seattle, WA
I had Warren Floe that work on my truck before but he got suttdown by the court of the state of Washington and he messed up my truck and held it way to lone want my money back in for what he did it me William A faiman

Angela Hicks
from Chicago, IL
I had the unfortunate pleasure of taking my car to your location at 2001 S Cicero Ave. three times this month. Only to not have my problem fixed with my car. My check engine light is still on. And I have failed my emissions test. Now I'm going to incur tickets because I can't reregister my vehicle. I would like to please talk to someone in person. 773/664/2789. Thank you for your time.

Jon spirlong
from Menifee, CA
Well I took my car in because the clutch went out they towed it down there and told me they would let me know the problem by Friday so I called Friday and he told me a list of things that were wrong with the total price out of my league. So the rep told me to sleep on over the week end and call Monday to give them what I wanted them to do so I call and they tell me they already put clutch and clutch plate in and I never ortherised them to do so and now he said to me either bring my pink slip down or 750 bucks I'm like what this is wrong WTF is wrong with the world.

Linda Matos
from The Bronx, NY
My name was used for an engine repair at 1027 gun hill rd, bx, ny on Oct 13, 2016. It has been sent to collection agency. The service was not done for me on my car. Name on top does not match owner's name Linda Leone. Address is wrong. Took six weeks to get paper which was not even signed. How do I get this off collection off my credit reports

edith wade
from Wynne, AR
I toke my 2005 jeep liberty to AAMCO at 3596 Winchester cove Memphis, tn. 38115 on 02/26/2016 left for service & repairs. john call says truck ready for pick up 03/04/2016 I pick it up. Upon driving my truck was reducing speed with sound I called AAMCO next day to inform them of problem they pick back up from my home on 03/07/2016. Got called back couple days later john stated that the torque converter aamco put in was bad. Went back 03/18/2016 for the second time to pick up jeep and there was locking, gears not changing properly, upon driving feels if something is loose & raddling. I've called international customer service number for AAMCO at 1-800-523-0401 everyday from 03/22/2016 up till 03/28/2016 never get anyone.

Doina Iacob
from Lisle, IL
I had an awful experience at one of the AAMCO stores- the one located in Lisle, IL. I needed just a diagnosis and they asked me to leave the car with them, the whole day. They were suppose to call me when is done- never happened, so, before their closing time, I went back with my husband and asked what's going on (Jan 15th, around 4pm-4:30pm if they have cameras). I needed the car for next day, to go to work. The car was still outside, looked like they never worked on it.
Extremely relaxed and rude, the "boss" told me that's a very delicate matter and they need time- "may be a day, may be two, may be there....who knows??". When I asked why didn't he told me that from the very beginning, he yelled at us to "get the F out of here, mo*F***rs"!!! another employee came and start yelling at us- so we left. It is UNBELIEVABLE how rude they are and they should be hold responsible for this. I feel emotionally abused by those people and somebody should be held responsible for the terrible customer service from AAMCO. Where is the corporate complaint line when you need it?

Carine Rivera
from Reading, PA
My husband and I took our blue Chevy Truck to the AAMCO Transmissions and Auto Repair shop on 1117 Lancaster Ave, Reading Pa 19607 about 3 weeks ago. The problem with the truck was that it wasn't going into gear and staying in park or reverse. Long story short James I think his name was quoted us a price of about 2500.00 for a new transmission etc. When I dropped my husband off to pick the truck up the final price was almost 2900.00. Once he got the truck back on the road it was not driving well at all. Something was leaking and the emergency brake lights were staying on.
My husband knows what he is talking about when t comes to cars or trucks. The leak was coming from the manifold holding the transmission. James told my husband to drop the truck back off and he would take a look at it. Once he took a look at it he claims it is our responsibility since it is so rusty and old. Here is my complaint against AAMCO. Why did we not get a phone call about this added expense when he switched out the transmission?? We just got done paying almost 2900.00 and now we have to come up with more. If he would have told us this once he seen the problem maybe we could have worked something out.
Thanks for your feedback!
Sorry. Please try again later!