POF.com
POF.com Complaints Continued... (Page 2)
86+ reviews added so far. Upset? Call POF.com corporate: 604-692-2542

To whom it may concern,
I have met someone on pof and ee sat down together and deactivated our pof accounts as ee are going to try and gorm a relationship. He went in a couple of days latter to see if i had gone back on and asked me why i was back on there and i said i am not. He said check it out because you are. I went in to check and my account is closed at my end so i would aporeciate it if you could investigate it at the other end and take it right off for me please. Thankyou Narelle

jason peter trench
from Leeds, ENG
i want to know why my accounts keep on getting deleted?
iv not been rude to no one on their
an you can check my police records
I have the right to know why my new account has been deleted yet again
I will be informing a solicitor an taking legal action against you for this action you have proceeded with yet again
my new account is CrazyButRealJayj1971
so now I want to know why my account has been deleted
no matter what user name or email I use you delete my accounts why ?
iv spoke with my solicitor an I want a detailed report and exsplaining why an who has falsely reported me too this is unacceptable on your part to do this without investigating properly an I want my account re,enstated with immediate effect I'm prepared to go to court an prove my innocence over this matter because this is not how you lead people to believe you treat persons fairly I don't see me been fairy treated

glenn greene
from Riverbank, CA
its vit that difficult i was deleted abd i do not ubderstand why.....i did read the rule and do not think i violated ant of them..i have been on here a long time....im never rude any sezual talk has only happened when both parties were playing along...i never use foul language,,,,i really just do not understand....if i upset someone im truly sorry and woul like a chance to apologize,,,,,,thank you glemm

Stefanie
from Lake Forest, CA
Too many Scammers... I am new.. I had been hit by over twenty in one day.. As soon as they ask for money.. I tell them off. They are so tricky that they claim to live near me... Then they are away for work... I couldn't find a number to call anywhere... These guys are gone... They come back as some other fake profile.

Why is there always connection problems? This has been going on for years. I've heard others have also experienced this problem. Main reason I will not purchase the upgrade.

Mike
from San Antonio, TX
They logged me out of my plenty of fish account and could not log back in.I got deleted out of no where while just signed barley up on the site with in not even 1 hour and nothing on my profile was bad or even looking for a "fast hook up" I was putting serious effort into my profile and nothing I have done was wrong and next thing you know am logged out with no reason why...
I tried contacting Plenty of Fish and never got a response to this so am just going to report this to higher levels and as well alert all social media and online forums and all review boards against them.As far as rating, if I could not even give a 1 star rating, I would give them no star rating.

Nye Kevin
from Conyers, GA
My filter is set for ages 30 and up, but some how i get these young 20 year olds. I've got nieces that age. Please stop, I feel like sooner or later im going be cursed out for even clicking to their page. I do enjoy this website but it's product is awful lately.

Brent Walton
from Rochdale, ENG
This is a follow-up email to mention that I cannot use the Viewed Me on POF. On Monday evening. The Viewed Me option just showed the same people in the same positions on the screen in POF from 7 pm Monday 14 November 2016 to now 12:30 pm 15 November 2016. The problem is likely to still be there. I have logged out of POF now.
I have added the link which constantly appears in POF after selecting Viewed Me each time: http://www.pof.com/whoviewedme.aspx. Is this a genuine fault or is it possible someone from the Administration Team could be locking the Viewed Me option for me? I have never had this problem before on POF. I do enjoy using the POF site.

I paid for a year of service in August of 2016. I tried to log on today and the account didn't resist. I have tried to reach customer service with no reply. The phone number provided has a full mailbox and will not except a voicemail. I have proof of my payment and did not violate any terms of service. I've been a member in good standing for over 5 years.

Denise seguin
from London, ON
I deleted account to make a new one as I didn't like who was contacting me but that made me loose the option "Upgrade". I have to December 12 to use paid upgrade and I have sent over 6-10 emails and they only ignore me. More promises to add upgrade and change my complaint to something else. It's been 2-3 days and I don't have access to all the 80 people trying to contact me now. I ask of you to help me do this now. To add my paid upgrade and will be used up to the December date and then will never use POF again I promise that.

Lloyd Dickinson
from Portland, OR
I am a person who has in the past had a profile on the POF site and was happy with the experience. I have been trying to re-open my account or open a new one but every time I complete all the requirements and hit submit your site starts me over again. This is getting old and as much as I'd like to use the site again I may be forced to go elsewhere. Please fix this or I will never have good comments about POF in the future.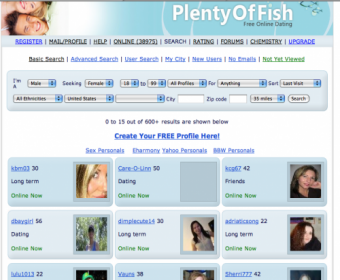 Gregory Jorsan
from Monroe, OH
I'm really disappointed that POF has forced a payment to add pictures. This is very disappointing and will eventually cause me to end my account. Normally when I logon I find it easy to get around, but not this case at all.

Gary Barker
from Byesville, OH
Someone has taken over my account. I've tried several times to contact POF with no response back. Please will somebody help me resolve this problem, so far phone calls to support have been pointless and I struggle to find accurate contact information on the internet. I thought that dating websites were legit, but now I am not sure.

I'm upset because I had a meme of being a scorpio that the site took down. There were 2 pics they took down. One of them I could let go because it was a body shot without my face. I was fully clothed, but my face wasn't in it. It sucks but I can retake that pic. The meme however, should have been allowed. I get hit on by a ton of guys that one have one pic posted and it's a meme. Why is that allowed but I can't have one? So ridiculous.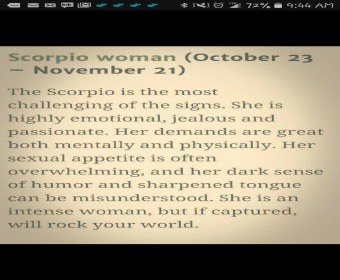 William Krebs
from Rockport, TX
I cancelled my account with POF over a year ago. They still keep trying to charge my PayPal account. How do I get them to stop. Perhaps emailing Paypal corporate would help instead?

Kaylah
from Kellyville, NSW
I cannot view my messages or use the menu icon, have not had any problems until about five days ago, it let's me login but I just wont let me click on my messages to read them. Plenty of fish is driving me crazy now!

Someone is using my profile with their image. I am unable to log in. Corporate cannot reset my password. I have no way of personally contacting customers service because they provide no phone number on their website. Have complained several times. Got no feedback from them, so I am resorting to this. Also have been feeding response from ladies posted from here on their profiles but live in Ghana. What kind of security do they have? Joke it appears to be!

Someone is using my pictures on the Plenty of Fish site. I have a wife and kids and need my pictures deleted from this site. Ive called. Ive email 3 different. Emails including replying to the welcome email. Ive flagged the fraudulent profile over a dozen times from a profile I made titled Plenty of Fish please help. I need these pics deleted. My next step will be police report and to seek legal advice. This should be a monitored site and should have Plenty of Fish customer service to handle situations like these. I need my pic taken down asap, is the fake profile. Please take it down, I have attached my id for identification.

Faye Ellison
from Newnan, GA
You need to put customer service contact information on the Plenty of Fish site. Also I was able to do a username search on someone who wants to meet me after receiving an email. Now you have it set up so I can't do that anymore unless I pay for the service. That's not right.

Tim Tall
from Greater Sudbury, ON
A bunch of my buddies thought it would be funny to sign me up to this site because I'm recently separated. I don't find it funny at all please remove me from the POF web site remove my profile. Please get me off this site.

Thommy Soisson
from Rockford, MI
I type out a message and send it and it say's sent, but it's not sending. My messages are NOT being sent despite the system saying they're sent. FIX IT!

Lowell Gomes
from Mira Loma, CA
I got blocked by a female that asked me to set up a meet in Pasadena. I did, and set out to drive the 60 mile round trip, and tried to confirm the date on POF. I got a flash of what turned out to be a block notice, which I never had before and did not realize what it was before it disappeared. (Suggestion: leave the block message ON) I left a phone call and tried again to reach her through POF, when I got the block message and realized what was going on. I left a polite message that I was returning home, and "to have a nice day". Ever since, when I have gone to the trouble to compose and send an emaI to others, I can't find it in my "Sent " file, yet POF keeps sending more profiles.

I logged into the site this morning after receiving notice that I had a message. I read the message, responded and logged out. I have tried numerous times throughout the day to get back onto the site but after login the site bounces me out. It has been approximately 4.5 hours. Solutions... suggestions?

Mark Edward Stevenson
from Bicton, WA
I have been billed $81.40, (Australian Dollars) for something I didn't join and don't want. On my statement it appears as "RETAIL PURCHASE-INTERNATIONAL; POF.com, VANCOUVER". Dated 28/4/16. Please reverse this transaction, otherwise I will complain to the office of fair trading.

Mary Phillippi
from Virginia Beach, VA
This is the 2nd time my profile has been hacked. I can't login at all. Doesn't recognize my email address or password. Has anyone been able to successfully contact POF corporate with a request to secure the product from future security problems?

Darlene Carettini
from Houston, TX
Some one hacked my plenty of fish profile. It's under rock and the pic there now is not mine it's of a red head. Using my info also contacting people as me. I need this person off my profile. I want my stuff deleted completely and her sent off. I like this site but that's not right for people to do this. They took my pics off. But kept my info.

rebecca russell
from Indianapolis, IN
Okay I just found out my 15 year old daughter has a account and p.o.f under Bob Marley 4:20 and she also has a meetme account. She is 15 not 18 and I want her account cancelled deactivated whatever you have to do. The customer service at POF.com is of no help!

Someone from Blythevile, Arkansas by the name of Susie is giving out the wrong contact number. She gave out my personal number and I am not on POF. I did try to set up an account today to find out who Susie is b/c I have strangers sending me text messages. It is not the guys fault but my number is not for people from POF to text me. She should not have used my number.
She needs to stop and use her own number. It needs to be corrected. I am going to submit my real e-mail and it better NOT appear on your site. I am contacting you b/c I don't think it's right to give out people's phone numbers instead of their own when trying to meet up with others. I am a victim of fraud and my personal number is out there on your dang dating site. Please do something. Thank You

jose
from Philadelphia, PA
My ex girlfriend created a fake page and posted my pic on Plenty of Fish. I want it taken down immediately but support will not respond fast enough to my email. Why are they ignoring my request?

Lynn mott
from Lexington, TX
Plenty of fish charged my bank account randomly months after I deleted an account. I contacted their customer service department but they told me there was nothing they could do to refund the money. This has to be a joke, right?

I have found all POF.com users I have been in contact with are only after sex or are liars and cheats. Please discontinue my account I feel the POF.com site is a total scam and I would like a refund. However, in trying to contact them I only run into problems and have not yet talked to anyone on their customer service.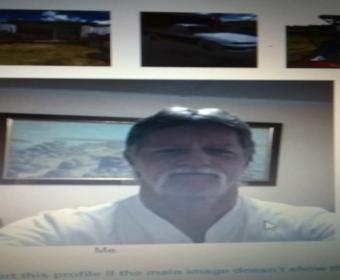 Ralph Vance
from Fayetteville, NC
Someone please let me change my profile. I am unable to do so easily and feel so mad I could sue! This is the most frustrating dating site I have ever been on.

What the hect is the world coming to when we can only find a date online? I've heard about a lot of people using these "dating websites" lately like Plenty o' fishes. Do you really think you are going to find somebody online it's like a meat market. Everyone uses fake pictures and only shares what makes them look better.
I am certainly glad I met my wife the old fashioned way (in person). It would be crazy to think about navigating the people who are on these sites today. I'm sure there are a few "normal" people but what about all the ones who are just wanting a fling or a cheap hook up. Let's get real people and call it what it is.

Typical tech company without a customer support number that's easily accessible on the POF.com website or a phone number. I was trying to find out how to contact them or where they were located and there was no record of an address anywhere.

What upsets me about POF.com is the fact that few people look in real life how their picture assumes them to be. I wish they had some kind of a rule that said you can only take photos from certain angles. Call it a "real picture" not this doctored up sideways mirror stuff that makes everyone look like a model. It's very difficult to find people who are honest about who they are and what they do.
Have feedback for POF.com?
Thanks for your feedback!
Sorry. Please try again later!