Hotwire.com
Contact Hotwire.com Corporate
Toll free phone number: 1 (866) 468-9473
---
Hotwire is one of the most popular travel websites in the U.S. It is used by millions of users annually to book flights, hotels, rental cars, and more. It competes directly with other websites like Orbitz and Hotels. 
For general questions or Hotwire complaints, please call their customer service number toll-free at 1-866-HOTWIRE (1-866-468-9473). If you are international dial 1-417-520-1680 (regular toll charges apply).
If you are not having success by phone, Hotwire is fairly active on Twitter and Facebook. Their corporate headquarters is located on the west coast in San Francisco at 655 Montgomery St Ste 600, San Francisco, CA 94111.
Hotwire.com Contact Information
Report complaints to corporate and get satisfaction
Hotwire.com headquarters address

655 Montgomery St Ste 600, San Francisco, CA 94111

Company website

1-800 phone number

1 (866) 468-9473

Support email address

support@hotwire.com

Better Business Bureau rating

A+

Customer service hours

24 hours a day online
Browse reviews of other Travel
Top Hotwire.com Complaints
Browse more than 76 reviews submitted so far

Hotwire has false agreements and reservations. Gives a rate then the vendor doesn't honor. Gives a car description and the car company doesn't have the type.
Vendors are not reliable.

Jason Drummondo
from Honolulu, HI
Worst customer service ever most illiterate people ever extremely rude lazy not helpful at all. Would give a negative 10 rating

This is a complaint for the rental car company Advantage rent a car. I booked the rental car for July 5th-July 7th ( confirmation number 4283936757 ). I got into an accident and was at the rental location the next day telling them about going to the tow yard to recover my car. The rental car company still hasn't been able to verify the location of my car and kept charging me by the day with a high rate. Please help me investigate the issue.

I have a big problem. I made my reservation and the hotel is not finding my reservation. The payment has been made. We are in NY for enjoying 3 days and they create this problem for us.
I arrived in the Hotel when it was 1 am and the hotel did not allow me to do the check in. It's ridiculous.
I paid twice for the same things.
I called 9 times for the costume service.
They don't return my money and don't help me with anything.

Jessica Gholston
from Houston, TX
I searched for Narragansett Rhode Island hotels. Hotwire popped up offering a 3.5 star hotel in the Narragansett area. It ended up booking me far away in Providence. This is false advertising and illegal! When I called they refused to find me a hotel within that areas and price. I am very upset. I never had a problem booking online before!

Katrina Braxton
from Dallas, TX
On or about May 12, 2019 I purchased two tickets from Dallas to Milwaukee. I was due to travel May 16, 2019 for a funeral. I didn't
realize the first reservation completed due to my browser freezing, so I opened a new browser and tried to complete the transaction a second time. Upon completing the reservation, I discovered that I actually had two reservations for the same trip. I immediately contacted your customer department and I was reassured that it would be credited. However, it was not! And after numerous calls and over 20 hours on the phone NOTHING was done! I have been placed on hold for over an hour at a time, blind transferred to other departments only to be disconnected and promised follow ups and call backs on numerous occasions. Today I finally spoke with a so-called corporate customer service supervisor and I was completed lied to YET AGAIN! He told me that Delta refused to provide a refund code so there was nothing Hotwire could do. He offered a courtesy credit of $150 and told me that I needed to call Delta to get a refund for the unused ticket. He insisted that it was out of Hotwires hands.
I contacted Delta and I spoke with a customer service supervisor and he explained how Hotwire purchases bulk fares and resells them to its customers and everything the Hotwire told me about needing a refund code etc. was a lie!!!!
Hotwire resold me something that had already been paid for...so Hotwire should have refunded me my money. SINCE YOU WERE THE ONES THAT GOT PAID!!!
I will NEVER do business with Hotwire again!

Fedline Innocent
from Pompano Beach, FL
I was rudely handled by one of the managers at Hotwire. His name is Daniel Cormen. I was on a call with him on Friday July 12 @ 2:42PM for approximately 12 minutes. This was the far the worst customer service I have ever experienced in my entire life. I was DOUBLE CHARGE for a car rental and I was simply trying to get my refund. When I noticed that this manager was not helpful I asked to speak to someone who is in a higher position. This individual informed that he is the highest person in the company and that he was the one who founded hot-wire and that he will be closing my case and I will not get my refund back.
At this point I have no choice but to seek counsel because this is plain, unjust, an immoral. I not only seek my full refund but I am also requesting an immediate removal of this manager and proper retraining for I never want another customer to have to deal with what I had to go through today.
You may reach me at fmonteste@yahoo.com or at 904-770-6349
Thank you.

Mario Coronado
from High Springs, FL
Going on vacation, tried to book hotels on hotwire as I did many times before with no issues in Orlado Fl. Found rooms tried to book and they said this reservation is no longer available. Ok no problem, went to look at other reservations and my bank alerted me that there was a hold from Hotwire for $284.20 but the reservations was never confirmed. Called bank and they said it was on a 5 day hold and if hotwire sends a letter of cancellation then they can lift the hold sooner. Spoke to several customer reps and no one could help they stated it was all on the bank. Mother spoke to Rep today and explained the frustration and aggravation of not being able to book a hotel until the hold is lifted next Monday and we go on vacation on Friday. Not fair that now we cannot get the better deals for rooms because of this. Rep tried to compensate with $15 but still did not seem fair. I asked to speak to a supervisor numerous times and rep said that would not be possible and hung up on us. We just wanted rooms not headaches trying to book. This is false advertisement. Trying to make a purchase but cannot provide merchandise and holding your money for days .... funds should never be placed on hold until your purchase is finalized and authorized by the customer. Me and my family are very upset and disappointed with the lack of service and professionalism from your company and those that represent Hotwire.

Shanoska Young
from Hollywood, FL
I booked a car and was not able to pick up the car so I ended up booking another car with them. I waited for my refund on the first car and it never came. When I called they notified me that it was a hot rate deal and the fine print said it was nonrefundable and no changes can be made. Even though I have called Hotwire before and made changes to this kind of rental. After I realized I couldn't pick up the car I still went ahead and rented another car through them immediately. When I called to ask about the refund they stated that no refund could be granted... I know it was a bunch of people working from their homes and more than likely no manager or anyone was around and could process the refund. I am extremely disappointed and will never rent from Hotwire again. If I could give 0 stars I would

Hotwire is a scam. I booked a 2 night stay with 2 double beds, charged 186.56, when I got to the hotel they told me they havent had rooms with two beds in months and there was only 1 room with 1 bed available. They felt bad so only charged me 47.80 for that night and my daughter slept on the floor. After several collective hours and many unhelpful customer service people, one person agreed I would get a refund of $138, but then left me on hold for 18 mins to "note the account" Ofcourse she was to return with the confirmation number and the call was disconnected and she never called back. 7 days later, no refund, I called yet again- and was told I'd only get a refund for $93 & a "hotdollar credit" for $45. That is totally unacceptable, not what was agreed upon after being hung up on and lied to several times- I'm never using their service again, why would I accept $45 in credit when they broke the contract and it was their mistake? The hotel only charged 47.80 of the 186.56 of my money. 186.56 minus 47.80 is not 93 dollars.

Marisol nunez
from Los Gatos, CA
I made a reservation and was not aware that I Was going to be charged right away. They charged me causing my bank to overdraft. When i called to ask to cancel, I was told that They couldn't cancel. Thats a bit crazy to me. If i hadn't been charged right away I would have still wanted to do business with hotwire but the inconsiderable staff there wouldnt help me not even the supervisor. Its like this company can give no care in the world for the first time users and there inconveniences they caused me. I will NEVER do any business with hotwire. I will always recommend another third party company to anyone I come across who are looking to do business with them. I travel at least twice a year and I always rent a car. Ive never dealt with this EVER. And the disregard that the call reps showed me was unbelievable. I felt like They gave no care and when i calles and was told no many times I became irrate. I have worked in this business before and never was I ever told that it was ok to "give a warning" for saying the word "shit" in a conversation. These people shouldnt be in business. Now im days companies dont care about customer care anymore. Its like "what ever we have your money now move along" "slap in the face". No morals and compation. Especially for those who are new customers. So extremely disappointed and will NEVER do business with Hotwire and neither will my friends and family. Shame on you Hotwire!

Lyn factuar
from Suisun, CA
I got a " hotdeal"through you with Ace in Sacramento. My whole experience ; flew in got on a shuttle to rental car place, had to call Ace to pick me up from the rental car place. I was told they have no shuttle that day and to take Lyft. I told them that I was told you have shuttle they said wait and we will try to get someone to get you. Hour passes, I tried to call several times just to have someone pick up then hang up the phone. Finally I decided to Uber. I now have to take a shuttle back to the airport because Uber can't come to the rental place, walk to the u er loading and go to Ace. Now. Ace is not Airport rental, it is 20 minutes away. I get there, I have to do a walk around inspection, do that turn in the form, get ready to leave and decided to get a copy of the form. I ask the guy for a copy because the damage is pretty significant and that placed seemed sketchy ( cracked light in back, some small dents and paint chips), he said that it's probably already noted but ok. I get in the van and drive away and noticed the gas isn't full but don't want to go back. Only thing that was easy was the return. The rep went out did a once over the van came back told me the deposit will go back on the credit card, handed me my paperwork and that was it. I will not trust to use you again because of this horrible experience.

Chelsea Robinson
from Las Vegas, NV
I have been charged $200 through hotwire and $460 through ACE. Can you please fix that?
Chelsea

Sarah Ogorman
from Pompano Beach, FL
Feel very cheated. Hotel run down. Not safe area. Couldnt stay as horrendous. Paid for a room in a safe place

REGINALD and KATHY WILLIAMS
from Washington, DC
We have been trying to use our "Hot Dollars" (currently Reginald has $379.85 and Kathy has $547.09)" to book several car reservations at Fort Lauderdale Airport in Florida since Tuesday, June 4, 2019. We tried numerous times over a 4 hour period without success so we called customer service and asked for assistance. We spoke with a representative who identified himself as Mike. He tried to book the reservation numerous times using different browsers and systems for approximately 40 minutes before telling us to try again the next day. We asked for a supervisor because "Mike" was frustrated and we thought someone higher may have more knowledge. We spent another 45 minutes on the phone with "Alan" who identified himself as a supervisor and he could not figure it out either, so he told us to try again the next day. We called back the next day, Wednesday, June 5, 2019, and spoke with "Let" and "Jhay (supervisor), and had the same problem. All of us kept getting the same error message, "Whoops. We can't process your booking. Your card hasn't been charged. Please try again." The supervisor stated that this was happening because the vehicles I was trying to rent were no longer available. This would have been understandable if we were trying to rent a specific type of vehicle, but we tried every vehicle on the page (12 different vehicles and classes) and got the same message. We explained to "Khay" that we expressed our concern about there being a system problem previously, but she said she would escalate it to upper management. By now, we had spent over 3 hours on the phone with different representatives without successfully renting a vehicle. Finally, we asked for another resolution that would allow us to use the "Hot Dollars." and was told that we had to pay for the rental. This is NOT an acceptable solution! We have $926.94 in "Hot Dollars" and should not have to pay anything for a vehicle considering every vehicle is under $350 (we have more than enough in "Hot Dollars"). Furthermore, we tried to book several vehicles for different dates at Las Vegas Airport on using Hotwire.com on Thursday, June 6, 2019, and the same thing happened...we received the same message. Therefore, the problem has to be a Hotwire issue!

Shardae
from Bartlett, IL
Upon checking in my hotel room I inspected the room and noticed the sheets weren't clean and it was hair all over the bed and room clearly indicating it wasn't properly cleaned. The tub was filthy as well as all the counters. I contacted the front desk who told me I can walk around the building to pick up sheets and make my bed myself. Before making it to the desk I received a call back stating they can change room. I inspected the second room and it was the same situation yet this room had dirty towels left hanging in Bathroom which clearly mean yet again these rooms wasn't cleaned. It also smelled bad like dogs. I contacted Hotwire immediately about changing hotels and was told I will receive a refund in 5-7 business days. I was left to sleep in my car with my kids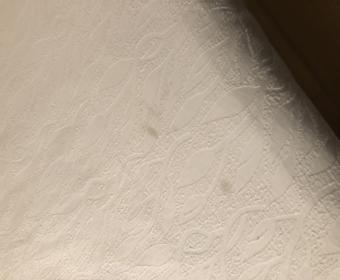 Jay Jacobs
from Colorado Springs, CO
I have been calling Hotwire for two days about a rental car that was booked, but when I arrived at that location, there were none available. Every time I call, I get put on hold and then get cut off. What a TERRIBLE way to run a business.

Customer Service horrible, no compassion no empathy I never want to do business ever with yall

My phone number 828-315-3646
I made a reservation 4 hotel choices were given: Vero Beach inn, Caribbean court, driftwood and holiday inn
The last 3 are at least 3 star hotels located on the beach , the Vero Beach inn is very far from the island 25 minutes away. Now you showed a map where these hotels should be inside the perimeter of the map!
The last 3 hotels they are off the map they are in the island ! False advertising not right
I am very upset with this situation
I used your service for years I am very disappointed I called too many times to cancel and rebook without any luck
The Vero Beach inn is a 2 star hotel off the highway no comparison to the other 3
It's like comparing the holiday inn with the Ritz Carlton!
I have all the proofs if I don't hear from you and fix this I am going to take it to the next level and your company is going to loose a lot of business believe you me!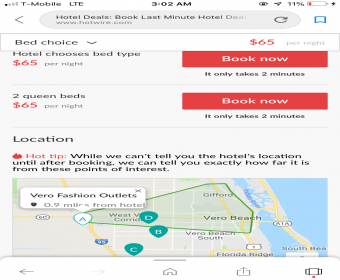 This hotel was dirty. Curtains did not cover windows. Blinds were broken. You couldn't sit on the toilet without bumping your arms. Had to close toilet seat to reach back to flush the toilet. Breakfast area was dirty, not enough food for the amount of guests. Dead bolt on door would not lock. Chairs in all areas were dirty.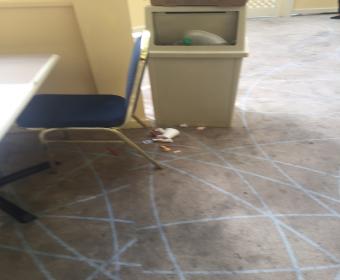 I am very disappointed with Hotwire's treatment of long term customer. I was booking hotels for the first couple legs of our trip to Calgary. I noticed the web page saying 10% additional discount for members, thinking it is automatically included in the price upon login. I made two hotel bookings at around 7:30 pm on 5/21/2019. While working on the additional hotel bookings for the same trip after 9pm, I noticed a special Memorial Day promotion banner code "Getaway10". I realized that I may not have entered the promotion code in my previous bookings a few hours ago. After verifying, I called the customer service number, speaking to a representative, asking to get the Getaway10 discount since i only booked them a few hours ago. The representative said, since it was within 24 hours, he could reverse the charge and rebook the same, but he has to check with his supervisor because he does not know how to enter the Getaway10 code and put me on hold. After holding for more than 10 minutes, I was cut off. I then called again, getting someone else. This person insisted that nothing can be done. After talking to Mark J. the supervisor, he also insisted nothing can be done, I know the promotion is not from the hotels, it's from Hotwire. For Hotwire to show no flexibility at all to accommodate a long time customer and willing to loose all future potential business from me, it make no business sense. 10% on what I have booked would amount to a litlle over $100, but when I switch my business to your competitors, Hotwire stands to loose much more. i want to keep the reservations, but I want the discount. Failure to resolve this promotional discount issue within a few hours of the bookings, It is obvious to me now, Hotwire's true Corporate value of profit over anything else. When it is within Hotwire's power to grant such discount (since hotels are not the one offering this promotion) for a long term customer, Hotwire chooses to hold the standard line the bookings are final, not recognizing I am not trying to change the reservation, just the amount i was charged due to the special Hotwire promotion. For a meager $100 dispute, if not resolved, you will no longer have my business for remaining of this trip and all potential future bookings. I hope to hear from Hotwire. My reservation # is 5329400109 and 6951010524 and a Case ID# is 12091137077. James Wu, jcwucpa@gmail.com

For the last two days your sight has been advertising flights between Boston and nantucket to be 99 dollars on cape air, but every time to click on a time the fare bumps to 279. Why is that?

Hotwire does not update or investage their vendors. I booked a hotel in miami in March 2019. I was having issues with hotel contact. I used my itinerary, google, white pages, and info listed on the hotel's web site to reach the hotel..and only reached busy sound. I contacted Hot wire..and was told "everything will be ok, just go to the property". 16th of May, i called Hotwire again. I was still experiencing the same busy sound when contacting the hotel. Hotwire was unable to contact vendor. I was placed on hold for hours only to find out this vendor information was NOT updated.. Hotwire stated on my recorded line "the issues arised because the vendor's status had not being updated.
When booking the reservation, I was suppose to have: a lots of amenities, breakfast, free shuttle to and from airports, sheek room and so much more. Upon arriving to the property, hubby and i were shocked. This is not the hotel advertised. In speaking with other guests, they experienced the same exact issues: increased hotel fees, shabby conditions, and a bunch on have nots. We feel taken advantage of.. Hotwire is responsible.
The customer service agents working for Hotwire do not speak fluent English and I doubt Call centers are in America. I do not believe Hotwire has customers in their best intrest. Hot wire does not check vendors status or value.
The consumers are penalized. My compensation offered for all my troubles were: A phone number, my family paying more money, and 40 dollars Hotwire money.
This is the second time Hotwire has soiled my vacation in three months. My family and I would like an outcome. I find sending emails for this issues is just preposterous. Hotwire could have take care of this issue in March 2018 after booking.
Hubby and I are not happy with: Customer Service, the I T issues on Hotwires's website, the property, the room, the non amenities, the vendor not being updated, and forced to reside in a room that was what we paid for. My itenary state's one thing but we were given something eles.
Contact my family so we can bring forth the evidence of our claims.
Donna

Hotwire charged reservation fee and never actually reserved the flight. Car was reserved therefore you had funds access to reserve the flight.
I was NEVER INFORMED THAT YOU HAVE CANCELLED THE FLIGHT!!!!!!!!!
I SHOWED UP AT THE AIRPORT to check in to find out that I have no flight.
I have been flying for years and such outrageous thing has never happened.
Airline was contacted, but they had no information of reservation as none was ever processed
Please let me know what Hotwire is intending to do
What I've been told is that it was failed booking. Unfortunately that does not help especially that you have NOT INFORMED ME OF THE CANCELLATION during the whole month since booking the flight
Agnieszka Dobosz
Itinerary # 7425889566456
781 853 7705

Ok the microtel in Miami charged my card 150.00 so I called Saturday right after checking out they said it's was a deposit it would go back on card I called everyday up to today they said the same thing until today now they say that someone smoked in room which I don't smoke and these are their pic no date and it could be any sink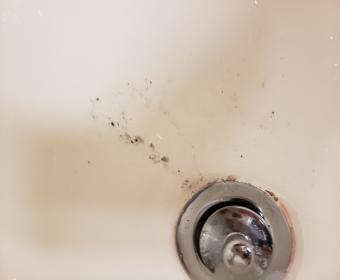 Sharon johnson
from Dayton, OH
I need to change a reservation made 4 months in advance. I don't know many people that can afford to waste $1000, but I can't. I'm traveling for a wedding, I need to be at this wedding. I can't travel later because I can't take more time off. Who do you think you are to force something on hard working customers and especially to try to keep people's money for no service.

Extremely disappointed and infuriated regarding Hotwire services. Booked a hotel to stay in Nashville, TN April 20th after traveling 8 hours from S.C. I received the confirmation and receipt of payment. My wife and I get to the hotel where we had booked, only to be told they are sold out of rooms and that they have no availability. How the hell is this even possible? Mind you, we had been driving for 8 hours and it was now 1230am. We made a reservation in Nashville because neither myself or wife can see well driving at night and it would be a halfway point to come back to Chicago. The hotel told us that hotwire overbooked them. We call Hotwire customer service to be told that as we are driving to try and find another hotel we needed to download an app ourselves. Terrible customer service, hotwire messed up and expects their customers to resolve the issue by themselves? Hot wire then tells us all other hotels in the area are booked and the best they could do is either refund us the money or give us $50 credit to use towards another hotel….. Still did not fix the problem of us having a place to sleep. We had to drive in the middle of the night back to Chicago, another 8 hour drive with no sleep. I suggest that you confirm that when you are taking peoples money that the hotel they have "reservations" for is actually available. TERRIBLE customer service and we will NEVER use Hotwire again.

Antionette Hill
from Oxon Hill, MD
I LOST $96.00 plus DOLLARS ON A HOTEL I didn't reserved on 4/3/2019 for Washington Hilton Hotel in Washington, DC. I reserved a Hotel for Oxon Hill Harborshore hotel and this company would not reimburse me my money back on my credit card. THEY SIAD I had to reserved the hotel again and get my money back in two weeks. NO WAY WILL YOU GET ME A SECOND TIME. HOTWIRE NEED TO REIMBURSE ME MONEY BACK. Will never use them again. Very Unhappy. Antionette

I rented a car thru. Hotwire and when I went to pick it up today at the airpprt they said I could not rent the car. So I had to rent from another ...Enterprise and paid double. Very upsetting.
What a mess this caused! I called Dollar car rental and they couldn't be of any help at all.

Need a refund for a hotel reservation that I did not use. Hotel is not safe, I do not stay at hotels that have outside doors only, never saw security guard and they played loud music in parking lot and no elevator for my disabled mother to use. Please call me at 720-404-2712 to resolve this issue immediately.

Suzanne
from Elk Grove, CA
I feel that their booking was based on false advertisement regarding their rental cars. It says that you will take a shuttle to the airport car rental center, which is fine. It doesn't say you may take up to two shuttles. If that was the case, I wouldn't have booked the rental car and now they won't cancel my reservation as I don't feel comfortable going offsite from the airport car rental center to rent my car.

This is about refund. Here is the situation:
When I was purchasing this ticket, roundtrip between Ontario, CA and Pittsburgh (April 12), there was something wrong with your website. When I filled in my bank information and moved to the final booking, I was told there was an error and that I had to do it all over again. When I did, I saw the same error message on the screen. So I filled in my bank information twice. Two problems arose as a result:
(1) I was charged twice, $294 twice for American (#2997 and 1716) for Ontario to Pittsburgh via DFW, and $252 twice for United (#2228, 1745) for return flight from Pittsburgh to Ontario via SF;
(2) Then, as soon as I made this reservation, United cancelled the flight from Pittsburgh to Ontario. Since there is no point in making only one way reservation, in seven hours I cancelled my entire reservation by calling you. Perhaps because the return flight was already cancelled by the United, you cancelled only my American flight from Ontario to Pittsburgh, even though I wanted to cancel the entire itinerary.
Now I find that you charged my Visa account $10 twice for your fee (?), $252 (United) twice, and $294 (American) twice. American refunded one of these charges, not both, but I remain charged twice (each $252) by United, even though United cancelled the flight. I also remain charged twice by Hotwire ( $10 each).
I find this absolutely crazy. Would you please rectify this situation by refunding the entire amount ($818) ? I would appreciate it very much if you could resolve this as soon as possible and restore my confidence in Hotwire.
Here is some appropriate information you may need:
Customer's First Name: Anselm
Customer's Last Name: Min
Customer's Email: anselm.min@cgu.edu
Customer's Phone No: 909-294-9806
Appropriate Numbers: Itinerary Number: 7426615500342; Confirmation Number: 7426617217796; American, confirmation, AROEDX; United, confirmation, OSDRNC

First time using "Hotwire". Booking a hotel in Oxon Hill, MD n the company book a hotel in Washington, DC tried to cancel the book hotel to the one I wanted. They said I had to book the hotel I wanted first n then I be refund in two weeks. Hotwire took my money that's thief, will never use them again "Never".

My first time ever using hotwire and never again nor will i reccommend you !! THe extra insurance states exactly that now i cant get a refund nor can i just stay where i am !! the hotel i booked says pet friendly, doesnt say a fuckin thing about a fee , now i have to pay an extra 33$ plus instead of the 133$ originally for the room I was charged $177.... I have no money no means of transportation when all I want is to stay in the holtel im in , and pay for it... transferring the reservation is NOTa big deal as you are making it !! I will be calling the better business bureau as well !!

We booked and as required had to put a deposit down when we got there . After we left we didn't get it back. We went back and forth with our bank the motel and finally went to hotwire. They proceeded to help and went back and forth with us and the motel. Finally they told us there was nothing they could do. We were out our deposit and with our bank which over drafted us. They should have went that extra mile to help us at least

The worse customer experience. Clearly a mistake booking and they refused to refund my money! Wrong city. Wrong amount of people. No credit card! I caught it within 5 minutes. Still they wouldn't refund! All they offered was to re book. Clearly I don't wanna rebook! The original was a mistake to begin with! I thought I would have time to book! Nope!

I booked a reservation through hotwire for a rental vehicle to pick up in Providence Airport at 12:30 AM for a family Easter visit. When I arrived to pick up the vehicle, the rental car company (Budget at Provience Airport) was closed (as they close at 12:30 AM). This left me stuck without a vehicl. Upon calling Budget and Hotwire, I was told nothing could be done. Hertz was the only rental car service still open and they were sold out of vehicles. Therefore, I had to pay for a car service that evening, pay for a car service the next day and pay more for a rental vehicle. Unacceptable.
Upon speaking with a customer service agent at Hotwire named Jenny, I was informed that they SHOULD NOT have taken a reservation for 12:30 AM as the agency closed at that time and therefore it must have been a computer glitch. After waiting on hold for a long period to speak with a manager, Fred, agent #767, he would not take responsibility or offer a credit. Furthermore, he would not provide another means to voice my complaint.
I was exhausted, stressed and stranded at the Providence airport, alone in the middle of the night with luggage, forced to pay out of pocket for a ride to Boston and faced more expenses and inconveniences the next day due to Hotwires "glitch". I assumed Budget would be open when I arrived as I received no notification that they wouldn't be. In the future, I will book directly with the service provider instead of Hotwire. I will also call ahead to ensure they are open. It is sad to know after so many years using Hotwire that they have such terrible customer service practices. If they don't make this right by providing a credit to offset my expenses due to their mistake, I won't use them again and will make sure a ripple effect of Fred's poor customer service occurs.

Anna Byers
from Philadelphia, PA
Motel6 Falls Church VA. Lost hotwire reservation. No room for 3 hrs. Then mo6. Tried to say room was never paid. Room was paid via hotwire. Then mo 6. Took debit card ours. Tried to collect second fee. Then. No room for 3 hour. We refused to enter room 3 hrs late. The mo6 said room rescheduled 5 days later....5 days later. More bs. We got room 5 days later. But. Mo6. Was playing victim with insurer. Sitting outdoor in cold bad. Police called..mo6 lied to police

Kathleen mccarthy
from New York, NY
Hello, we checked into club quarters New York w51st street last night, we booked 2 rooms through Hotwire. It was advertised 4 star - it is sub standard small dingy, smelly room and I am sure I have been bitten by fleas - more of a hostel standard! We need to move I can't stay here another night, we are booked until 29th another 3 nights please help us we can't stay here? I don't understand how this hotel can advertise 4 star, the furniture is all scratched and the bed is a double not queen! Can you please help us we are here for a funeral and are upset enough without having to stay at this hotel? We stayed at Parker's ny and found this ok. We also stayed at Bentley which was lovely.
I look forward to hearing from you
Kathleen and Noreen Mccarthy

lisa garcia
from Atlanta, GA
hello, I am writing this complaint because on April 7,2019 I went on your website and did a reservation for a car. You guys had me go to Advantage Car Rental. You guys charged me 72.91. I was ok with it. I got the car and used it like I need to while I was on vacation. when I took the car back the guy at Advantage email me the recipe for the total car rental and it was 62.88. I got to looking at what was on my credit card and my rental agreement. That is when I became a where of the price difference. The price on my agreement was 62.88. So I called your call center this morning and they say all they can do it credit my hotwire account of 9.03 and that was from two of your employees. I told them now that I know you guys don't give use deals . You guys rip your customer off I will not ever use your website again. I want my money back. I hate that you hotwire took my money so easy but now its you guys want to play around and not give my money back to me. I Thinks it messed up how you hotwire wants customer to think that there helping them get the best deal when there really not. hotwire is a joke. Plus there is one star because it wouldn't let me not put anything.

Alan Klenetsky
from Little River, SC
I booked a budget rental through your site and was denied after taking a bus7 hours to pickup with 7 hours to drive home, I was stranded in their parking lot in an undesirable location because your site did not mention a credit score level, all my plans were ruined!!!!!!

Herman Lorenzo
from Burbank, CA
To whom it may concern:
I am a current guest at the Motel 6 Tropicana Hotel. I have been transferred twice because of odors emanating from the rooms. The first room had a marijuana smell and the second room a very strong and pungent detergent odor which made me defty ill. I am still recovering from the second room. I am in my third room and now there appears to be smoke (cigarette smoke?) emanating from the room. However, the impact of the odors on my health has been no less than devastating. I feel ill all the time and I grow weary of asking for a room change from the front desk. This particular occasion actually surprises me because I have stayed at Motel 6 before in other states and locations and have had a relatively good experience. It is indeed unfortunate that I have had to experience this as Motel 6 has always, with the exception of this occasion only, to provide excellent service.
I feel I have no other recourse than to request a full refund for my stay here. Please note that this is a very serious experience as my health has been severely impacted by this experience. Please help me to resolve this matter.
Herman Lorenzo
808-824-9954
hlorenzolaw@yahoo.com

I made a reservation for a hotel and when I inquired about canceling that reservation I was not told at that time that if I inquired about this cancellation that it would turn into a nonrefundable non-cancelable situation it wasn't until a day later that they told me that they canceled the reservation and I would not get any money back so I cannot use my reservation and they have stolen to $385 Of my money. Even though I want to use my reservation I can't all I was doing was inquiring about possibly canceling And it turned into a complete mess I would like to talk to somebody who can be reasonable and listen to commonsense

Srinivasa Vasu
from Renton, WA
I searched for a hotel for this weekend at "Friday Harbor WA" and hotwire gave me the options as shown in the screenshot attached. When the reservation was confirmed, we were shocked to find out that the reservation was made at Victoria BC, Canada. And please note that I dont have a Canadian Visa, so cannot travel to the country. Please note that our reservation was made for $75+taxes which came to about $100. Since the reservation was confirmed in a different city/state/country - we called customer service to fix this and cancel this reservation. They mentioned that it was a mistake at their end and as a one-time-exception, they can rebook at friday harbor themselves.
Their new reservation came to $174 + taxes and we were not ready to take it. We talked to customer service for more than 30 minutes and they were not giving me any options but to accept the new reservation only. They were not ready to listen to me and just hung up.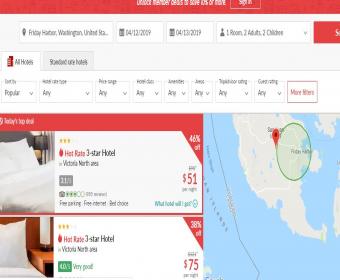 I purchased/reserved a King Room @ the Kimpton, Downtown Seattle this past September 2018 for a planned overnight stay on July 1, 2019 Upon confirming my Reservation with Hotwire.com my Visa Card was charged for the Room Reservation for the amount of $237.23. I even purchased Hotwire's "Trip Insurance" for an addt'l $9.12 never expecting to have to cancel the Reservation. I called today to cancel the Hotel Reservation and spoke with CSR Laura Lynn, advising her we had to cancel the Hotel Reservation to wit, she replied, "You don't qualify for a Refund for your Cancellation." I reiterated that I had reluctantly purchased Hotwire's "Trip Insurance" at the time of original purchase/Reservation whereupon her answer was "Unless your cancellation is due to an Emergency, your Reservation & Trip Insurance does not qualify for a Refund." I muttered something to the effect of "That's a Crock" to wit Laura Lynn replied, "I'm sorry is there anything else I can help you with today?" I replied, "No, but I suggest you carefully document this call as I believe Hotwire.com's Trip Insurance to potential Customers is not only misleading, but a racket and this is not the end of my Complaint." Laura Lynn stated, "She had carefully documented my call Cancelling our Reservation." Seriously, take my advice...DON'T BOOK SQUAT FOR ANY REASON WITH HOTWIRE.COM and PARTICULARLY DON'T PURCHASE THEIR TRIP INSURANCE OFFER AS NOTHING IS PROVIDED TO THE CUSTOMER AT THE TIME OF PURCHASE AS TO EXACTLY WHAT AND WHEN THE TRIP INSURANCE COVERS...

Helaina G
from Lake Orion, MI
Why does your company continue to use ACE rental car? You are aware of hundreds of customer reviews and complaints with your company about this car company but you continue to do business with them. ACE has been scamming customers for YEARS!! I have filed a complaint against ACE/AVR with the FTC and through my AG office. I have also filed a complaint with the FTC and my AG about HOTWIRE. Your company will be sued along with ACE.
You also outsource your customer care so no one knows what the heck is going on! You are compliant with this company and their scams!

Michael Eauslin
from Waupun, WI
somebody is stealing my ID and using my name and an old phone number of mine 608-609-5755 and making car reservations through out the united states using Hotwire. this has been happening about once a month or every two months for the past two years!! Ive called everytime and cancel and try to explain it is not me making the rentals and they do cancel it , but then 30 days later they allow it to happen again, and again and never question it!!! I will tell you right now that I will never make a reservation for anything thru hotwire and if you ever see my name and email address with that old phone number it is a case of FRAUD!!!!!!!!!! im so sick of dealing with this month after month!!

Greg Rummel
from Bismarck, ND
February 2 2019
Regarding :
Hotwire Itinerary
3697122158
To whom it may concern; I booked this car rental and when I went to confirm shuttle I was transferred to Budget 2 times and they did not have shuttle option from this pickup point.
Hotwires confirmation page states shuttle service instructions are as follows:
"Shuttle / Pick-up information
Pick up service will be confirmed with a 24 hour advance notice, if customer is within 5 miles of rental location. If less than 24 hours notice or pick up is more than 5 miles from rental location then the service may not be available, in either case the customer must call the rental location directly to arrange. ."
Our rental pickup is on 02/13/19 and distance to airport is less than 5 miles.
Google maps distance:
11 min (2.8 miles)
via E Airport Blvd
Fastest route, despite the usual traffic
Orlando Sanford International Airport
1200 Red Cleveland Blvd, Sanford, FL 32773
Head west on Red Cleveland Blvd
0.3 mi
Continue straight onto Airline Ave
0.4 mi
Turn right onto E Airport Blvd
2.0 mi
Turn left onto S Orlando Dr
Destination will be on the right
0.1 mi
3098 S Orlando Dr
Sanford, FL 32773
So I feel have complied with both of these requirements.
I tried to resolve first by calling customer service and Hotwire was experiencing poor connections on telephone x first two calls and finally I was able to get through to Jenn customer service agent, she noted that I should have called the rental agency to confirm the shuttle service was available that Hotwire had indicated on the check out page, (I did not appreciate that it was suggested that I check to see if Hotwire web page instructions are correct! I don't feel it is my job to make sure web page is correct) who transferred me to Erick ( he indicated he was a supervisor I asked for identification and he could only give me his 3 digit badge number 620 ) at Hotwire # 844-207-0306 . Erick stated that I needed to confirm if Budget offered this service before I booked trip. He noted that a shuttle is not guaranteed on off site bookings. Erick stated that under agreement Hotwire does not guarantee transportation to rental agency.
The only option Erick had to resolve this was to cancel the reservation and reschedule at today's rate, which would cost $22.00 more and go from full size car to a standard car. Very poor option at this point!!!
I did state that my search was for SFB to TPA and hotwire offered this under this search. This makes sense to a customer if transportation is available from airport to car rental agency. But who would chose an option if transportation is not available?
I really feel I have been misled by the statement on hot wires web page under shuttle pick up information. It is very misleading and hotwire representative Eric was very pompous in stating that this is a final decision and he was the supervisor in charge. I feel this was poorly handled by him and especially as a supervisor.
I have spent over an hour on the telephone and more time to file this complaint.
Please address this issue as it is misleading at the least.
Greg Rummel
701-202-8911
GTKRUM@YAHOO.COM

Beatriz Ahern
from Las Vegas, NV
I reserved a rental car. When I went to pick it up I was told they didn't have any cars left. I call Ed Hotwire and they told me they found another car for me 45 minutes away. I went to the second rental company and they also said they didn't have a car. Then I called Hotwire twice, spent an hour and a half on the phone and they couldn't find a car for me. This is the worst customer service I have ever experienced!

JOHNETTA SMITH
from Durham, NC
I am currently staying at one of your properties (3105 Tower Blvd Durham NC) Im not sure if you are aware of this particular property and how its being maintained, this is day two my room has not been cleaned nor does the front desk have any fresh linings, also I was locked out of my room the young man at the front desk tried to use the master key to let me in my room that didn't work he proceeded to call maintainence, maintainence instructed him to open my window, he open my window with no problem, meaning my room room has not been secured!!!! my whole stay, I am livid, I left my room today for business, I am missing a remote by amazon it was on the dresser when I left now its not there, yes I have reported to the young man thats working tonight, I also requested a key report to see who has been in my room for the wrong reasons. I do not feel safe in this room no one has secured this window nor does anyone care this is the worst property that I have ever seen I understand that this is not the best but its not even satisfactory! I have taken pictures because this is unbelievable. I was also told that this property didn't have any housekeepers, there is no one to wash linings towels there are no rooms that are clean that you can get fresh towels from, SAD! I would like a full refund of my stays and the remote that has been taken from my room. If possible I would like someone to please contact me at 919-973-9871 also nettasmith40@gmail.com I would love to elaborate more and I would love to send the pictures of the bathroom and the mole all over the shower curtain.
P.S HOTWiRE
My name is Johnetta Smith and i have booked through you a few times this week please read the email above i am requestiing a full refund for my stays this is unsatisfactory and un safe! before you book people into this property make sure there are clean linings and a secure room. please contact me 919-973-9871 nettasmith40@gmail.com i do have pictures upon request.
Have feedback for Hotwire.com?
Thanks for your feedback!
Sorry. Please try again later!