Woolworths
Woolworths Complaints Continued... (Page 6)
674+ reviews added so far. Upset? Call Woolworths corporate: 1-800-638-434

I visited the store today 16 March 2015, around 11am to 12pm - Flamingo Vlei Woolworths in Tableview, Cape Town. The flapjacks, yet again on the shelf has already reached its sell by date (dated to be 16/3/2015), Also loads of Hot cross buns on the shelf today, which ALL of them already reached its sell by date. In the past I had issues with the long life milk, marked on the box as expire in several months time only, yet when I opened one of em (part of a 6 pack), it was off/sour, just purchased from the store and its sour. What is happening with the quality of your merchandise? This is alarming considering how you promote yourselves. Totally disappointed in Woolworths. Going there seems not worth it anymore.

Barbara Bowtell
from Wynnum, QLD
I have bought hot cross buns from Woolworths (Morayfield shopping centre) on several occasions in the past and have always found them to be good. I purchased a half dozen traditional buns this morning. I was very disappointed with them. Hardly any fruit in them at all. One bun contained one lonely sultana and no other fruit whatsoever. The most fruit contained in one bun was three sultanas. The body of the buns were also a tad dry and flavorless. Did not appear to have any spices in them. Two of these buns now reside in the kitchen tidy.

Krysal O' Meley
from Ambarvale, NSW
There are no customer toilets available in the Cootamundra Woolworths store, there is a toilet there but approx for the last 12 months or more the customer toilet has had a sign displayed "customer toilet out of order " when my son was 3 he was toilet trained and we had frequented the toilets during a shopping trip there, shortly after the toilets became out of order, my son is now 5 and when he needs to go we have to leave our shopping in the trolley and walk to the nearest pub.. it is a bit of a joke for people with children, I could understand if they never had a customer toilet in the first place but to have one and not bother getting it fixed is a joke, when staff were asked when it would be fixed, they couldn't tell me. Not happy

Kathy Millowick
from Glenelg, SA
My mother and I bought some bananas - in a pack labelled suitable for children to take to school. Between us we bought 3 x 1 kgs packets. They were green when we bought them and three weeks later they are still green and inedible. We have had to throw them out. I don't have my docket. These were purchased at your store at Marion Shopping Centre in Adelaide. I am really angry. Woolworths should never have sold these bananas in the first place, especially considering how expensive they are at the moment. Fresh food my arse. Next website is Facebook to vent.

maxine wade
from Adelaide, SA
I visited your Regency Plaza store on 11/03/2015, and bought Bulla original thickened cream, went to use it when I got home only to find the use by date was 09/03/2015, I threw it out as it would have cost me more in petrol to return it, on the same visit I was overcharged on 2 items, which luckily I noticed when I got to my car, I was also overcharged the week before on 1 item at another Woolworths store, as well as those problems, when I got to the checkout with my considerably amount of groceries, I found that the only checkout that was open was 12 items or less, I didn't have any choice, but had to go through this checkout, trying to put all my items on the tiny space was hard enough, but it wasn't pleasant having disgruntled shoppers behind me thinking it was my fault....please Woolworths, lift your game !!!!!, P.S I think it is illegal to sell products after their "use by date" !!!

connor
from Clearview, SA
I have worked for Woolworths for 7 years, I finally decided to quit. When I first started I enjoyed the job, however in the past maybe 3 years, it has been a nightmare. Budget cuts occur so frequently, leaving people with less hours and full and part-timers being bullied into taking annual leave and even going home sick as annual leave and sick pay are apparently not paid with the stores weekly budget. Managers are so mental unstable, they would cut your hours and then expect you to stay back in your own time and not take paid teabreaks. The company would treat you like crap, but then expect you to give back so much. Hence why the store aisles always look like absolute crap, aisles used to be completely faced, nowadays may one or two aisles would get faced.
Also the company treating there employees like sh**, does make the employees feel happy and hence why the customer service is never there, and if you do get decent customer service at woolworths, you must have donated a limb or something. woolworths no longer give a crap about there employees and the SDA union is absoutely useless they wont even stand up for you, they have no balls. I now refuse to shop at woolworths or coles, i would prefer to go to foodland and pay the extra $20 a week on groceries than support, what should be classified as worse than the nazi's. I will never step one food into a woolworths store, unless i could was allowed to use my force inside the shop. I urge people who want customer service and who do not want to be raped later, when all the independent people have shut down and woolies and coles are the only supermarkets left.
I have heard of atleast 7 managers walking out on the job over the last 6 months, and others are desperately seeking other employment. no longer are employees treated as a person, they are treated like a number, as woolworths know they can fire you, and have somebody else, waiting to be employeed. it is an absolute disgrace, it is certainly not australian, its sounds like a dictatorship to me.

Leandi Baron
from Roodepoort, GP
Bought yogurt (new range - full cream) last week. Wanting to have one today (04.03.15) however it was fermented already however the "use before date is only 07.03.15.

Tumi, cell 0736234766, landline 0116368682
from Johannesburg, GP
I am so dissapointed with the experience I am getting from Woolworths Country Road Sandton. I am actually shocked as woolworths takes pride and markets their store as 1 that provides the best service and up to now, I have always believed this, however this has changed.
I called in at Sandton country road stand alone store on Tuesday 24th Feb enquiring about a country road weekender dress style 502712492 size 16. I requested Simon to check where he can get the dress for me since they didn't have a size 16 in the store. He told me that there are 2 dresses available at Cavendish mall in Cape Town and assured me that he will order the dress for me. He called me after to advise me that he has ordered the dress and it should be in Sandton within a week or so and I then requested him to follow up on it as the dress was on promotion and I wanted to get the dress still on promotion and most importantly wanted to wear the dress on my Bday which is on the 8th March. He promised to get the dress for me.
I then called him on Friday the 27th of Feb to follow up on the order. He then told me that Cavendish Mall has misplaced the dress however he found one in a 16 at Craddle Stone Mall and has ordered it and it should be in Sandton Saturday or Sunday. I told him I will come collect the dress on Tuesday since as I am coming to the sale.
On Monday 2nd March I called and was advised that Simon is not in and Sophia who answered the phone was going to check the whereabouts of the dress and call me back. Sophia never bothered to call back. I called back and spoke to Bandile and he called me back after speaking to Craddlestone and advised me that the dress is lost, Craddlestone said they send the dress to Eastgate mall. I told him that he must look for that dress as that dress was ordered for me. He then called me back to advise that the dress in indeed on its way to Sandton (that was on Monday 2nd March)
On Tuesday I drove to Sandton to collect my dress and the dress was not there and both Sandile and Bandile were not at work. Was told that I will get a call as soon as the dress is in the shop. Today 3rd March, I have been trying to call Sandton since 9:30, the phone is just ringing. Is this the kind of service that woolworths prides themselves in? How do dresses get misplaced (Cavendish mall & Craddlestone). May I please have a competent person to assist me in getting my dress.

Ronda Brown
from Melbourne, VIC
I am totally disappointed in Woolworths customer service I have sent numerous emails with a response from Woolworths customer service that someone would contact me within 24- 48 hours guess what no contact made. I have been reading other comments and I agree it is time for change I will now be shopping at Coles. I called Coles customer service querying the price of Jalna Greek Yogurt tub which was being charged at $11.99 and at Woolworths it was $11.20 a .79 cent difference. My query was taken on board and a week latter I received a phone call from Coles Customer Service advising me that Jalna Greek yogurt is now $10.99 I am so glad someone listened and responded and I was also told they were reviewing all dairy case prices. WELL DONE Coles you at least listen to your customers watch out Woolworths and start taking customer complaints seriously. I could write a novel on my discontent with Woolworths. Does anyone at Woolworths care.??

Evert and Kandice Van kleef
from Kingston, QLD
Dear Sir/Madam, My husband and I have lived in the Cairns Suburb of Redlynch QLD for the past 4 years and up until recently have always been Woolworths customers - prior to that we have always shopped at a Woolworths store wherever we have lived. We are also Woolworths shareholders. there are two reasons sending this feedback to you. Reason 1: As Woolworths shareholders (and self-funded retirees) your shares and dividends are a part of our income and for the past couple of years we have noticed a distinct lack of service and stock in our Redlynch store. When we first started shopping in that store is was clean, efficient, well stocked and the staff were accommodating and friendly.
Today the same store has deteriorated to the extent that the staff can be quite rude, unhelpful and look as though they don't really want to be there. The shelves are never fully stocked and the whole look is tired, dated and slovenly. If this is the state of other Woolworths stores then it is no surprise that many past customers have stopped shopping there. In contract - the Redlynch Central shopping centre has recently expanded and Coles Supermarket and Liquor land have opened branches in the Centre. In stark contract they are fresh, new and the staff are exceedingly friendly, clean and helpful. Reason 2: We believe that the Masters Stores are a huge mistake and they will never be able to compete with Bunnings.
As Shareholders we would like to continue to support Woolworths as customers but if the Redlynch branch is any example of your other branches, as a company you have an awful lot of work to do to regain a lot of lost customers and as shareholders we would like to know what is happening with this company on a financial basis and what are you going to do to regain your place in the supermarket chain? As across the board Coles & Bunnings (Wesfarmers) are killing you.

Mrs Ann Harper
from Brisbane, QLD
Hi Woolworths Forest Lake, I asked a staff member were to find salmon that was on special she told me to go to seafood counter. I was waiting at seafood counter as staff were serving a customer next to me, I was next to be served only wanting to ask where I could find the salmon that was special , Staff finished serving her then just walked off down to cold meat counter as some customers had turned up after me, I was looking at the staff member waiting to see if she was coming back she just ignored me taking slight glances in my direction to see if I was still there. then another staff member walk up straight past me & I had to call out to her & I asked where the salmon was then she walked down to the staff member that was serving then walked back past me & out the back door never told me what she was doing, Then returned a two minutes later she then walked around front of counter showed me the salmon that was there I then told her that was not the one on special she then said I will have to go ask again.
Then another staff member come out she then asked me what was it you were after I told her the salmon on special in the catalogue she went & got a catalogue & opened it did let me see it & said this is the only salmon we have if there is any more it would be in aisle thirteen & it was the select brand that was on special I took her word for it as I could not remember if it was something else I asked if that was the one for $7 she said it was I had to take her word for as I could not see catalogue. We went down to aisle thirteen it was in a part were they have there marked down items all missed up no price on anything only one select salmon there I asked will it be $ 7 she said it will go through at $ 7 I asked are you sure & she yes it will I said it was very untidy she said staff were to fix that up but the had not done it.
Went to check out, salmon come up at $ 8.99 I told the staff member it was $ 7 it was in the catalogue she said I will have to check that I told I have been through all this she got a staff member with a catalogue & it was ocean blue salmon that was the one for $ 7 I told her that other staff member told me that the select salmon was the one for $ 7 they sold it to me for that price. The first three staff members were very rude like I had taken them away from doing nothing. Two staff members at check out very helpful. Something that should have taken me two minutes took me an unpleasant 15 minutes.

chris paul
from Seven Hills, NSW
Being a regular woollies shopper I was[ on not the first occasion] very disappointed again with the quality of fruit specifically the navel oranges from the USA the first one I picked up was covered in mildew I did a spot check and it was not the only one needless to say I did not buy your so called fresh food I showed the employee and he picked out the rotten ones showing maybe the whole batch should have been tossed. Then to top the shopping off when we got to the checkout the girl spotted a rotten onion in our netbag to which we threw the whole lot in the bin. after many years of regular shopping at woollies as our everyday rewards card indicates we are seriously considering changing stores. as for your NZ apricots where are they. in the bin as well sad part we had already bought them. get your act together WOOLWORTHS FRESH FOOD PEOPLE.

Tony Adams
from Adelaide, SA
On an earlier date i went to Woolworths in Stirling South Australia as i do several times every day seven days a week. I went to the deli section and ordered a half and half salad. The young man that served me informed me that they do not serve half and half, as i was leaving the store i discussed this with another Woolworths worker and he said he would look into this for me as he thought it was possible to do the half and half salad. Today is the 25th of feb------- I made contact with the second worker and he had spoken to management and they had confirmed that it is possible to obtain this salad, later in the day i returned to the store to buy the salad for my family dinner. it was the same young man that served me when i placed my first order. He not only refused to fill my order but was was extremely rude and was talking down to me about where i had Received my information. Woolworths has lost me as a very regular customer and i will inform family and friends on how i was treated.

TRACEY BURLING
from Lidcombe, NSW
I bought this product - MOISTURISING NAIL POLISH REMOVER with Almond and Shea Butter from your MERRYLANDS NSW BRANCH. After 1 hour after use my hands starting shedding skin. My skin was burming and the skin was just peeling off both hands. I have taken photos for proof. I am disappointed that this product is actually your own brand. I have already filed a complaint well over 1 week ago but I have had no response. This is not good enough this was extremely painful and this product should be removed form your shelf.

Anne Johnson
from Sydney, NSW
Yesterday at approximately 5pm I bought a bbq chicken which had been put out at 3.50pm. Store 1063 cost $11 barcode 0270149 011 001. I cut the chicken about 5.45pm, it was not fully cooked and the flesh was pink. Put in my oven at 180 degrees for 35 minutes until it reached 87 degrees C on my thermometer (the recommended temperature for chicken). I think the oven at your Forest Way store needs the temperature checked to make sure it is accurate and/or lengthen the cooking time to ensure that the chickens are properly cooked. Not impressed.

Today we bought a kilo of brushed kefler potatoes when we came to peel them tonight they were green so spuds in bin. The half cabbage we bought was brown when cut up as was last weeks lettuce. Poor show woolies fresh food store under statement of the year. Now buying all our fruit and veg from spud shed top quality foods.

I recently went shopping on the 21/11/2012 I purchased a recharge docket for my phone Vodaphone from the service desk. I then started shopping, I tried recharging whilst shopping but had no luck due to no mobile reception. While at the checkout I tried again even asking the lady if I was typing in the right number. She informed me it would work better at the front of the store and I was typing in the right number. I went to the front of the store and stood just outside the door trying to recharge. After several efforts I noticed the recharge docket was for Virgin not Vodaphone so I went back in and talked to the lady at the service desk who had served me. She was ready and waiting, no sir this is your mistake you said Virgin and you left the store so I cannot change it to Vodaphone store policy. I said I was sure I asked for Vodaphone she said no Virgin. This is my first recharge as I had been on a plan and even checked the phone before purchase it said Vodaphone Au you can see in security tapes. Well I asked if we could work this out somehow as I wasn't trying to scam or get something for free I still had my shopping $225 in my trolley. No she said I started to ask for another recharge then told her to wait can I speak to someone else. I am the manager you are speaking to someone. I then asked for the store number and her name Neresa Walker service manager. Store Huonville Tasmania store number 7011. Now I rang complaints they tried to conferance me with the store manager no answer she said someone would ring back that is now 3 days later and I would like a resolution to this problem. I have now sent you a hard copy of the complaint and will be following this up with an ombudsman soon.

Yesterday (4/11/2012 at 7.15pm) I had visited one of your Woolworths shops at Rockdale, NSW which I do a lot of my groceries shopping at. I had chosen to use the self-serve as the lines for the check-out personal were extremely busy. I finished scanning my items in and had noticed that two of my items had not scanned up as per the special ticketed price. I waited for the customer service lady who was helping others at the time. Once I had informed of her my predicament, she walked off and calls someone from the back to come up and asked if I was in a rush and I responded yes I need to pick up my partner. She then processed remove my order from the machine and advise me to wait for someone to come from the back to clarify the price, stating they are extremely busy and need to push people through. I look back at the line to see two other customers waiting to use the self-service machines.
The extremely friendly and polite gentleman came and asked where the item was and I showed him the price. He advised me that it was last week's special but he will give the two items to me for that price. As I came back to where I left my groceries I come to find them moved and waiting on the front desk. The Lady at the front desk was advised of my situation was finishing an transaction with another customer and left the front counter for 10 minutes. Not only leaving myself but two other women how have been waiting on her service. When the front desk lady finally returns she removes both items which was not scanning up at the original price and advises me to pay without informing me what she has just completed.
I then find out that the was giving them to me free of charge. When I got home that evening I was unpacking my groceries and I come to the realization that she had only put one of the two items which were on sale back into my back and another two more items which I had purchase were removed from my bag. I did not return to the shop as it was 1 hour and half after the incented and it would have been a waste of my time. The service plus the way I was treat by both the customer service lady on the self-service machines and the front desk lady was disgusting and made me feel like less of a personal for bringing to the attention of two of my items which did not scan up correctly.
Then on top of that to find items which I had paid for and one of the items I was told I will have free of charge to be removed from my shopping bag. This has not been a pleasurable shopping exercise and I will not rush back into your shop after the way I have been treated. I will be informing other of the lack of customer service which I had received from your shop. I do hope this is not the way all staff carrying on as you will quickly loss shoppers. Yours sincerely a very disgusted shopper awaiting your response.

I do a small shop at Woolworths Cairns City Store,at the end of my general shop I proceed to the Lake Street counter to purchase my cigarettes,this usually takes place between 8.30-9.00 pm.On nearly each occassion there have been up to four staff behind the counter,usually one serving(sometimes two) whilst the other staff stand around conducting private conversations,ignoring customers awaiting service.Last night 26/2/13 the same scenario with one serving,two conducting a private conversation and the girl who attends the self service area sitting on the bench at the front of the counter joining in the conversation.I work in a service industry and if I performed my duties in such a manner I know the consequences.Perhaps this email could be onforwarded to the Cairns City Store manager for his perusal.

For the first time on Sunday 5th may 2013 I used a kind of new trolley at Woolworths in Benmore (less deep than the standard ones). The front wheels of these new modern trolleys stick out further than the handle bars which is dangerous. I turned quickly to get some vegetables and caught the front wheels. I went flying flat onto the floor and the trolley fell over too. Luckily I was not hurt just shocked...I would advise Woolworths to re assess these trolleys or face the consequences of accident claims in the shops.

not sure if anything will happen with this but here goes. yesterday afternoon my wife and i were driving in the Palmerston area approaching a set of traffic lights at the University Chung-Wah intersection, there was a Woolworths van rego# CA44ZM in front of us and he proceeded to go through a very obvious red light (was red for at least 15 seconds before he went through). and as if this wasnt bad enough we ended up passing him up the road (well worth going through the light) only to see him talking away on his mobile phone. this is pretty disgraceful as he could have caused multiple accidents and was lucky that it was a Sunday and not during peak traffic times.

My wife and I live on the Woy Woy peninsular in NSW and shop at both Woy Woy and Umina Woolworths stores for our needs on a regular basis.
Last week Woolworths put out a brochure advertising Natures Own Odourless 1500ml Fish Oil 200 caps, and 100g Moccona Classic Medium Roast coffee for 1/2 price.
We could not find either item available on the first day Wednesday 16th January 2013 in the Woy Woy store or on several other visits to both stores on subsequent days.
There were many other similar varieties on the shelves but it would appear the items offered on special were made available in very limited numbers or shelves not replenished adequately to supply customers' demands.city

I shopped at Woolworths in Leanyer just last Wednesday. Usually on Wednseday evenings, I take what I don't need or what is defective that I bought throughout the week, and return it to the store for a full refund. However, last Wednesday a lady by the name of Tso would not refund the items worth and called the customer service manager (A lady by the name of Palak). This "customer service" manager gave us a returns card with the amount: $10. We had the store policy with us which said anything under $15 is refundable in cash, so asked her why we did not receive the amount in cash. We were told that this was all that could be done, so I said we would not be shopping here anymore. The "Customer service manager" replied with "go, go and shop elsewhere" as we did not like what we heard, we left. Never shopping there again.

On the morning of 2 Dec 2012 on my way back from work I went into Woolies Riversquare branch to buy my groceries. I spent about 10-20 minutes picking various food items in the food market section of the store. I then spent another few minutes waiting my turn to pay at the tillpoints. I paid for my groceries, packed them back into my trolley and walked torwards the door past the children clothing department. On my way a swimming trunk caught my eye which I took to clothing department cashiers, paid for it and left. I walked out of the door past a security guard who as though as a second thought called me back into the store when I had walked about 5 steps away from the door and said 'someone' was coming to talk to me. Another security guard came and mumbled inaudibly about something in the foodmarket and a cashier. At this point I just handed him the tillslip which was still lying on top of my groceries. At this point I was raving mad , paralysed and speechless with disbelief.What is the big deal, I can hear you wonder. Retail sector experience a lot of shoplifting especially during this time of the year. This shop is about the size of a 4 roomed house,(seriously) and when compared with other branches such as Eastgate where the foodmarket is bigger than the entire Riversquare store, why is it that I have not encountered this there as I frequent such stores often. Could it be that the security is oblivious to what is happenening in this small shop at any given time seeing that I had spent time going around the food market and spent time on the tillpoints waiting to pay. One might think that this was just a random search, but I have however in the not very distant past,I saw a security guard playing hide and seek with me in the very foodmarket.How ridiculous it was to be followed in a a small area on a quiet midweek afternoon. Is it possible perhaps for you to ensure that I have a pleasant shopping experience each time I visit your business without risking having your wares looted in the procees ?

I have just returned home after my 3rd visit to Woolworths kiama store were I have spent in excess of $230 so far this week. The store lacks any management expertise, is poorly staffed and overpriced in comparison to other Woolworths Stores. Today as is usual only two major check outs open with large queques, empty trolleys left outside of cashier isles blocking exists ,also empty trolleys and steps left in grocery isles after shelf stacking and empty grocery sheleves in the dried fruit area. You need need to search for a plastic bag to put your goods into in the fruit and grocery area. and it is also not unusual to have to go looking for a shopping basket after entering the store only to find a great stack of them left in the 8 items and under cashier area. I know that KIama residents are mostly aged Pensioners (I am one of them) and that there is no other competition in town. That other custmerson on weekends are mainly tourists who wont complain about poor service rotten fruit and overpricing besides they are only here one or two days. This store needs to smarten up now not wait for competition to arrive, as Coles at Shellharbour is not that far away.

My last visit to Woolworth Carnegie Vic 3163 was so unpleasant and seen such unprofessional behaviour from one of the manager of the store . one of the employee was been embarrassed in front of all the customers and other employees . I am really sorry for the employee who"s been treated in this manner and works in so unhealthy atmosphere .
Manager name Gayle hill brick
store Carnegie Woolworth
Timing 7.10 pm
Date Sunday 23/12/2012

I am working in Woolworths on checkout as a part time employee.I want to do complaint about one of my supervisor his name is KUMAR.Yesterday(31/10/11) he start yelling and abused me in front of my customer and colleagues.If you want check you can see on the cameras its around 6.56pm.Its very shameful behavior by a supervisor,and its not a first time.I talk with another managers about that but nothing changes.Before one of my colleague complaint about his rude behavior before. He is friendly with some of employees and he never put them on full service.
I think its not good for other employees too. I want to let you know what happened yesterday,he told me to open the checkout and by mistake i opened another one and he start shouting and abusing me from the service desk in the front of customers and colleagues.Even he did not come to me and speak gently. i know i do mistake but its not that much big to start shouting on me from long distance.Around 6.40pm he told me to do returns and he was collecting returns from service desk rather to pass me he start throwing things on the checkout and there was one breakable thing and he did not care about that and its falls on the floor and got broken.
I think its not under our safety policy to throw the stuff.May be he can injured me or any customer.I think if supervisor don't follow the rules than everyone going to ignore the rules. I want you to take step about this behavior.

Since your SwanHill store installed self serve check outs the quick aisle is never manned .I find this extremely as often only have a few items and sometimes have waited up to half an hour to be served in the other checkouts.There are lots and elderly people and others who cannot cope with the self serve aisles and I'm beginning to think Ill try Coles whose quick check out is at least manned .this is not an isolated case ,it happens every day at your Swan Hill store

I have shopped at Woolworths Kiama for 27 years and will not go back again. I have discovered Aldi and a new Coles Store at Shellharbour which is an absolute delight to shop in. Your Kiama Store is dirty on the floor, especially the fruit and veg section and I am sick or walking around looking for plastic bags to put my fruit and veg into. There are always people stacking shelves during shopping hours, who are polite and it isn't their fault, but they are always in the way when you want something. All us locals know it is one of the dearest stores in the State because you have a monopoly. I have progressively become more and more disillusioned with this store and the state of it.

in December, just before Christmas, i was given a voucher to buy some new clothes. i bought 3 shirts. all three shirts have holes in the same place. initially i thought it was fish moths and i fumigated as well as put moth balls in my cupboard but nothing changed. i also noticed not one other item of clothing had been affected, only the 3 shirts from woolworths. i have taken photos and will send them in with pleasure. you are also welcome to send an agent to my house to see the shirts and inspect all other items of clothing to prove my point. this is obviously a problem with woolworths clothing and after spending R1000 on 3 Shirts i would like something done about it.

I have been buying the triple decker chocolate dessert since Woolworths starting putting it out on the shelves. Lately I've been noticing that the "chocolate ganache" gets spreaded around to create the impression that it makes out a whole layer... after proper inspection... that's not the case. I have tried and tested this... its a fact .. take the thing apart and you won't find any ganache in the middle. White chocolate is also mentioned on the description of the packaging. Nope.. sorry.. that's just cream you're looking at. Lots of chocolate mousse, cream and a little of the cake at the bottom. Looking at this dessert from the outside it creates a different impression. Disappointing indeed especially at R49.95 for 430g.

My daughter bought me some panties from Woolworths on Wednesday 31 October. Two panties were bikini style which I do not wear at all. My daughter is obviously not aware of my preferences. I went to the same Woolworth on Friday the 2nd October to ask if I can change it for a full fit panties. The lady behind the counter said she would like to help me but her manager will have to authorize it. Lerato the manager on duty of the customer care then came on the scene. She had a total unwillingness to assist me and just said it is company policy not to exchange underwear. I can understand such policies but my problem is that any one with a bit of common sense can differentiate between underwear that's been worn and those that was not. Those panties were just as it was bought in the parcel with its price tags still attached. It was not like I bought it for myself. Both cos R80-00. For me it is unacceptable to waste money like that. Can anybody reasonable maybe assist me? I've been a loyal client for more than 35 years but will truly reconsider if I am not helped with this matter. The manager did not even LOOK at the panties! She said Woolworths received complaints about underwear being used and returned and since then you do no take underwear back. Well I do have a problem with that and feel my complaint weighs equally too that you have received before. Why should we carry the cost of R160 of something I did not even fit and have no use for it. Why not even look at what I have had to return? Surely one should be able to differentiate. Must all clients be treated the same because one or two who have been abusing the system. I am not somebody that can afford to waste R160! Please assist!
Regards
Maretha Vermaak

I just went to woolworths Legana ( 1pm 19/3/13) and purchased some brie cheese for my daughter, not sure if it was the correct one i told the cashier that I would need my reciept incase it was the wrong one. when i took it back yo my daughters house ( 5 mins away) it was the wrong one.
So I returned it to the supermarket. I was met at the front counter by the front end manager she proceded to tell me that i was not suposed to return cheese that it was a new law, when I told her that I was not aware of this law and that I had mentioned that I may need to return it to the cashier and I still was not told about this law she picked the cheese up and threw it across the kiosk area and into the bin. Her atitude was extremly condescending and rude.
No where in the supermarket does it state this law, so it is very difficult for general public to know. I don't think that it is very good buisness practice to have managers that make customers feel stupid or belittled. afterall they are paid to serve.

I bought a pair of slippers for my 2yr old and it looks like two left feet when she had it on. I then took it back to woolworths. I was attended by a girl call Jesse and she then told me that she will call the manager who was anthea fountain. She came not friendly did not greet. I explain to her my problem and she told me that it was worn and she fines no fault in it.
Not even sorry. But there is nothing she can do. Then she walk away. I bought it two days ago then took it back immediately when i saw fault. I always by by woolworths and believe its quality that we get. But im not happy at all. Its not the first time. Major attitude at woolworths vangate mall. They need service training.

My wife Mary received an offer by email 11th November titled "Mary, your first exclusive offer" Save 10cents per litre on fuel when you spend $30 or more this week. Offer ends Sunday 18 November". We spent $257.97 at Woolworths Gordon on the 17th split into 4 invoices. Her account was credited with 4 cents per litre. I queried why she wasn't credited with 10cents per litre. Today I called by phone and was eventually routed to a man. He was aggressive and rude.
First he didn't want to hear the reason for the complaint from me and only wanted to talk to Mary. After he had verified her account details he then talked to me. He wanted receipt details which I advised I didn't have as they are shredded after purchase items are checked and charges verified on our card which is normal. To cut a long story short this guy is unsuited to liaise with a customer. Furthermore Woolworths haven't honoured their offer. Mary's account clearly shows the 4 invoices on the 17th and only 4 cents per litre credited when she had clearly qualified for 10 cents per litre within the validity of the offer. Why does Woolworths make an issue out of something that should be so straightforward? It isn't the amount of money that's the issue it's that Woolworths haven't honoured their offer.

I was in the store early Monday morning on my way to work and I noticed that one of the female employees in the front desk with blonde hair
was very rude and abrupt towards another female employee. It was very unprofessional and made me feel uncomf0rtable while i was doing my shopping. She has served me on numerous occassions and it seems to me like her attitude to her work is giving a negative vibe to the woolworths brand. Since this person is behind the front desk she should always look and act professional towards her employees and customers.

I am formally emailing you this complaint. I have lived in Coorparoo for 25 years, prior to you building the new Woolies at Coorparoo, we had the shops downstairs and the car park above, exactly where it is now. There are a couple of Swallow families that have been nesting in that same car park for years now and we've noticed recently that many of their Nest have been ripped down from the marks on the walls. What the hell is wrong with your managers? These little birds Have been nesting there since before you came along, they are not doing any damage! they return every year to the same Nest and bring up their babies?
My friend and I purchased a seed ball on Thursday and hung it up out of view to the public, for the mothers To eat, yet when I went back yesterday it has been taken down? Seriously that is ridiculous, the Swallows alone? You'll never get rid of them, and why would you want to? I'm disgusted at this and would appreciate you not allowing the cleaners to continue To destroy their nests? If this isn't stopped I will make it my job to make sure it's stopped. What is wrong with you people? We're talking about beautiful tiny little birds, and lets be honest we don't have many beautiful inner City birds, Swallows are one of the few smaller birds that are left in the city. Your attention to this would be greatly appreciated.

Dear Sir,
I am writing to register my disappoint at the Customer Service available at the Livingston Woolworths in Perth WA. This is not the first time that I have provided feedback on this issue. It seems that this subject is not being communicated to the responsible Store Manager with an expectation that things need to improve.
For quite a period of time now this store has lacked sufficient staffing levels in store at peak periods. Quite regularly on a Thursday night there is only 3 or 4 individual checkouts open. Staff are not available to serve in the deli area, and the staff in that area are so busy attending to chores such as washing / cleaning up that they quite regularly leave customer standing at the counter waiting to be served.
To add to this issue is the stock fill that is now carried out during shopping hours. We are reguarly having to dodge around stock that has been left in aisle waiting for staff to come along and put it away. Or several pallet loads of stock on trolleys with two or three staff trying to load shelves whilst customers are trying to select product or move around. Customers are not able to shop in areas where they need. I would also suggest that it would only take one customer to move a trolley of stock, resulting in injury to the Customer from falling stock or twisting to trying to move the trolley and Woolworths would be looking at a lawsuit.
The Livingston Store is now going through a refit, the stock layout is confusing and dis-organized at best. Last night we went to select mens razor blades and we found that a security lock had been placed on the prong with a message to seek sales assistance. In that area there are no sales assistants (and I wouldn't think you would want Checkout staff to walk away from their tills to help), the help desk is down the other end of the store and there were no staff in nearby aisles. This situation is intolerable!
Looking around the store, each and every check out had long queues (including the help desk selling smokes), however staff were closing checkouts to go on break or finish without any other staff to work their area. This was at 6.30pm!!!!
Please understand, I am not an impatient person, however my time is valuable and I do not like the cost cutting or the attitude that we will have to wait - which is clearly what is being suggested by the lack of service in this store.
Hope to see some improvements in this store or I will utilize my option to shop in another location. It would be nice to have the Customers in our local area receive the service that they should be entitled to.
Kind Regards
Lucinda

Went you woolworths in boval qld 4305 twice in the last fours days and found that some of there. Staff are unprofessional and full of shit the first time was friut and veg who lied to me as I was told they had run out of product but when I went back there was plentlt on the shelf.
The second time was fresh Milk the area was unclean with milk products everywhere but where there should have been when I was for a product again I was told they were out of but this time your employee laughed at me and thought it was a great joke.
And again I went back next day and there was stock on the shelf as I woolworths is my closeset store I won't be returning back there I would now prefer driving to Coles it's just down the road about five Klms rather than deal with people that treat you like sub humans and really don't give a shit.
Sending this email is most likely a waste of my time if the rest of woolworths staff are the same I would like to thank for listening my complaints if you get enough of these complaints woolworths will soon be gone.

Do yourself a favour and avoid at all costs. Where to begin..... So my little girl was getting her room redone and we decided to order her a new bed, ottoman and wardrobe from Woolworths. The ottoman showed up as in stock and during checkout gave us the option of next day delivery for a few pound extra, seeing how excited she was we decided to go for it.
Nothing showed up, phoned up a few times and every time we were told it would be delivered the following day, didn't happen. After a week we phoned again and were told that it may show up in two weeks time, that's after we paid for next day delivery. Still have not received the ottoman. The wardrobe we ordered, we were told it should be with us by the next Tuesday, nothing showed up. After a phone call we were told it's probably three or more weeks away, don't bother phoning again until then. The bed, well apparently we're looking at several months from now.
Their tracking system is the worst we've ever come across, for several days there were no updates. Then all of a sudden we received an update for three days earlier saying the item was on its way to us, useless. When we asked about a refund we were told that the supplier has the right to refuse the refund so there is very little chance of getting our money back. If you are thinking of buying something from them, DON'T. Do yourself a favour and find somewhere else, over the years we've used lots of online companies before and never once had problems like this.

Last night a couple of girlfriends and myself went into our local Woolworths in wagga to buy some fruit, I searched everywhere for mangos but there wasn't any left, as I reached the check out with my other items I noticed about 10 shopping baskets with end of the day items that people couldn't purchase and that looked like they were getting put back, my friend pointed out that there was a mango in on and I was so excited, so I picked it up and headed for self serve, all registers were taken so I stood behind my friend and waited, as I did this out of the corner of my eye I noticed one of your employees staring at me, which she continued to say " Ahh you have to pay for that?" I looked at her baffled and replied " well that's why I'm standing at the register waiting" she then said " well some customers just think they can walk out of here with those items" I relied " well im not going to" then she added " wasn't there any left in the fruit section that you could of taken?" I relied " well no that's why I'm taking it from here" she soon walked away, but there was so many people at the self serve I was so embarrassed! I felt like she accused me of something I'd never do and she didn't even apologize! I love woolies and this has just turned me off completely.

Hi we purchased two packets of roast chicken crinkle cut chips and inside the packet was plan flavoured chips. This is very disappointing from the Woolworth's select brand. Please advise what can be done to compensate me to correct this issue.
Best before date on packet: 01 Jun 13 307172 10:14

Today at 12.45pm I visited your Coburg store and I was most upset by the attitude of your deli staff who refused to serve me and the defensive attidtude of your assistant manager that did not understand the nature of my complaint and was defensive of his staff. Briefly, I took a number from the deli section and await service, the young girl called a number that I did not hear and I ask if she was using the number system, she said yes and asked what we wanted. I asked again if she was taking number and she said that she would not serve me because I was rude towards her. I said that I simply asked if she was using the number system at which time she turned around and walk-off refusing me service.
Another young girl took our order and I asked for the manager. He (named Richard) arrived and as I was explaining the issue he refused to accept my complaint and told me that I was aggressive towards him. He kept asking if I was sure that the girl had refused me service, I kept saying yes. By this time, I was totally frustrated by your staff that I simply explained that I would take the issue to the complaints department. At the counter there where two girls a younger one that eventually served us and a more mature lady who explained that the girl was was young and didn't know or understand what she was doing. I explained to this lady that the young lady who refused me service is not aware that my business should be appreciated as I help pay for her job.
Your assistant manager who also seemed very young had no idea how to take my complaint and kept questioning my reasons and accusing me of aggressiveness. As a 56 yo speaking to a tall, stronger and much younger male, I fail to see why he would feel threatened. In short I was totally embarrassed by the attitude taken by your staff. I will also refuse to shop at Woollies until your management take a good look at your policy of employing young, incompetent and inexperienced staff who keep defending their actions. I will also investigate the possibility of taking the issue further as this refusal of service is not acceptable and Woollies should be made to account for this action. Bad staff and bad management woollies.

The service at Woolworths in Sydney is worsening. At the most, there are a maximum of two check outs opened and most of the time, only one check out at which frequently there is no operator present! Very often I have to wait for a long time at a till where the light is on and where there is no person attending it. This is appalling. I've asked one of the staff to send someone over to attend the unattended register, and I was dissmisively and rudely told to go to the self-serve check-outs. Often there is long waiting time to get served. Many of the employees are not customer friendly and some are impolite. I have been very frequently upset and inconvenienced by this very poor service.
It is imperative to have an adequate number of people serving (an increase in this case) with efficiency and that service be done with a polite and pleasant manner.
This refers mainly to the Dee Why branch of Woolworths where I do my shopping. I will be forced to shop elsewhere (another store, not Woolworths) if this problem is not adequately and rapidly addressed.

We to get milk at my local woolworths service station in geraldton WA at 8:30 pm on 22/01/2013. It was marked on special for$2 for 2 ltrs. The girl wanted me to pay the full price. When I told her it was on special she said just pay the fu#*en money I have just about had enough of this f**#n job. With her friends all hanging around the counter I just walked out. Very discussed. The girl was working by her self.

There is a very small Woolworths store at Padstow that I only frequent out of convenience because more often than not the service is very bad and nearly every time I walk in the store I notice a merchandising mistake or product pricing mistake without even trying.I have to ask them to fix it because it's intellectually frustrating to see it.Obviously it occurs through either carelessness or stupidity.It is a small store in comparison to other stores & therefore they don't have a great range of product brands and types, so you would think it would be easier for them to manage it but no...
There is one particular cashier there (an older lady with short brown hair) who is so hopeless that I just leave my goods and walk out in disgust at mainly her stupidty.I usually try and avoid the stupid ones but yesterday I stood in her line to be served & sure enough she still had not learnt a thing about efficient high service cashiering...She refused to give me a bag when I asked until after I'd paid, so my goods were still sitting there on the counter after I've asked for a bag?? It varies from that to her triple handwork to get the goods in the bag (very slow and inefficient).You get the idea...
Many times I've vowed to boycott that store & I stay away for some time but due to convienience only I go again.They've lost a lot of custom from me...Most people go to Riverwood to get good service and product range.At least there I can serve myself...

I bought a 10 pack of sundried tomato chicken kebabs from Woolworths and 1 whole stick was full of bones, cartilage, knuckles etc......absolutely disguisting as I was feeding it to my 3yr old who could have easily choked if I didn't spot it before cooking. Paying nearly $12 for a pack I expect good quality and not something u would not even feed your dog! Not happy at all and I definitely wont be purchasing them again and have second thoughts about purchasing any meat off of them now.

Yesterday my grandson purchased a small packet of M&M's from our Woolworths Supermarket in Scottsdale, Tasmania. At the shelf where he picked it up the item had a sale ticket price of $1.00, down from $1.69. At the register it scanned at $1.69 so I pointed out the sale price and without checking at the shelf the girl called a supervisor who said it had been scanning at the higher price all afternoon. She charged my grandson $1.00. I asked the checkout girl why he hadn't received it for free under the scanning policy and she said "We already know that the price is not correct and also, you didn't leave the store." Not understanding I went up to the desk and ask why Woolworths had not honoured its scanning policy and was told that the Manager at the store has instructed checkout staff to not honour the policy if the buyer makes them aware of an overcharge at the register. Instead, the buyer must pay the higher price and actually leave the store, then return and ask for the policy to be implemented. I pointed out that it didn't say that on the printed policy that was displayed at the desk and the person just shrugged. Clearly this is not the correct way to implement a national scanning policy and it reflects poorly on the Woolworths brand that store managers are making decisions about the scanning policy at a store by store level.

Every time I go to the Woolworths supermarket in Rundle Mall, Adelaide, I wish I would not meet a staff member there.Why? because her service attitude to me was always bad without reasonable reasons. And after I met her again at the counter at 16:50pm on the 3rd of Feb. 2013, I think that is enough! First of all , she did not greet to me or ask me if I need help at all (I have been used to that). She was freezing me all the time, while I talked to her politely. When I said," Can I have...?" She did not reply. The only words she had said during the service was " Lyca?" I said 'yes'. Then she finished the transation without saying anything even when I said a ' thank you' at the end. During the course, I felt really bad as if I was begging her to sell something to me. Every time I met her, she treated me rudely although I did nothing wrong. I remember in another time, I said I would like to buy a voucher, then she said" for what?" in a rude way. Also, she chatted another male staff member up during a service on another occasion.Most of the staff members are friendly but sometimes I really don't want to go shopping in that store because of her. I guess the only reason that she treated me in a bad manner is because I am an Asian woman. She is an Asian as well but she speaks English with a local accent. I think her boss will be upset if he or she knows this.

hi,i have a woolworths card and have shopped at woolworths for over 30 years holding a gold card.-i am also a vitality card hold er on a discovery medical aid package coastal saver.woolworths have entered into an agreement that only clients on more expensive medical aid packages can get a cash back bonus.they assumed that i because of my package of-R2500 per month i do not shop at woolworths as i probally could not afford to do so .how can woolworths do this to their valuable customers .dont blame only discovery as an agreement is between two parties.i am disappointed having emailed discovery to receive a routine letter that says sorry we do not want to compromise our position with pick n pay so people on the less expensive packages must shop at pick n pay for the cash back ,but people on more expensive packages can get cash back from pick n pay and woolworths.this is surely not a fair practise.kindest regrds suzette mitchell

I have lived in Caloundra all my life, I have shopped at coundra woolworths since it has opened. I am a pensioner and for the last few years have treated myself to very nice salmon from the deli once a week. I have had the most uncomfortable and upseting experience from one of the sales people. I have been told that this woman is deli manager. She has become rude and it is all too much to serve me because it seems to me she finds it all too hard. She doesn't hide the fact and always makes me feel as though I am too much trouble. Yes I am specific in what I want after all I am paying for it and I really don't ask too much. I have never had any trouble with anyone serving me except her. More than one or twice it is every time. Today I went in and left without the rest of my shopping because I was upset by this. I thought about this all day and not sure if I wish to go back. I decided to ring the store manager but he was no available. I have decided to make this complaint but not sure where else to go with it.

To Management, I suggest you recall any and all the small Liverwurst old style 100g rolls Woolworths is selling out of your Claremont Store, Tasmania. We purchased two on the 27th of December 2012 at your Woolworths Claremont Store We opened one today and are not prepared to open the other.. as the one we opened was dreadful and tasted awful.
Both of us(my husband and I) had a mouthful and had to run and spit it out. Totally gastly. Feel we should let some one from the CSIRO look at them as a food that could probably make you very ill. Also check out your milk fridge area as well we have thrown out nearly 60% of two 2ltr cartons of milk this week both before their use by dates as they were off and sour!!
We were pleased with how the Claremont Village was done up recently and would like to keep using your store.. but you do not make it easy for us by selling us food that is not fit for us to eat or drink. Please reply as soon as possible. Sincerely Noeline Durovic

On Monday I bought the schnitzel special. Some packets on special some not so changed the expensive packets. Then when leaving I saw on my slip that I was not charged the special price for the apples. I had to go back. The cashier had a exhausted look on her face. I don't understand why so many prices are wrong. I never leave Woolworths without checking my slip as there are often wrong prices but never under charging.

Several times now I have gone to purchase bread from the bakery section of my local Woolworths store (Redbank Plains) and ALL of the white bread for sale was covered in sesame seeds. I am not alone when it comes to children not wanting to eat "seeds" on their bread. It has been a huge inconveinence for myself but what is more concerning to me is that I don't think Woolworths in aware that we have a huge number of both children and adults in Australia with nut allergies and certain proteins in sesame seeds can trigger allergy symptoms related to a nut allergy. I don't mind if you put sesame seeds on SOME loaves of bread but ALL white loaves is a bit of overkill and doesn't leave any option for those who dislike sesame seed or cannot consume them due to an allergy.

I have to say I am disappointed in Woolworths inverell I was in the there tonight getting s few odds and ends when I noticed one of there own employees that had just finished work by the looks of it was putting her entire shopping trolley Full of groceries through self serve... not until the end did one of the other employees cone to see if she needed a hand but the lady's own daughter came in and helped her out. But a thank you to joAnne the employee who did go over and help her out..

On Thursday the 17th of January I was shopping with my daughter in woolworths forrestfield west Australia. Which is not my normal shopping centre and I was appalled at the lady on cashier 9 by the name of cherry I think ,she was extremely rude and threw my shopping into my bags she was more interested in what was going on in the rest of the store than she was me. I don't think she really wanted to be at work I have never encountered such rudeness from anyone in a shop before I was very disgusted its not giving the shop a very good reputation Regards Jenny corry

Safeway Liquor at Bannockburn today 11th November, early this afternoon went to pick up some groceries and then went to the Liquor shop to buy two bottles of alcohol, had my 17 year old son with me & he helped me carried the bottles over to the counter. placed them on the counter stepped away & the cashier said something to him & he said about Mum's paying. She then proceeded with wanting his ID & I said that they're not his he's just helping me carring them over to the counter. Longstory short at the end I said to cancelled the transaction & I'll go back in line to re-purchase them on my own. And was told that I was not allowed to purchase at all but could come back tomorrow!!!!! Doesn't make sense at all....

On the 12th January I purchased a punnett of rasberries that cost just over $7 ( I cant recall the exact price) from Woolies Racecourse Rd Ascot, Qld 4007. I checked they looked ok and then purchased them, declining the receipt when offered it at the register. Upon opening the packet that night to use in some cooking I found them to be full of mould in the middle layer, I couldnt have seen this from the top. Needless to say, I had to throw them out and not having got a receipt for their purchase, I felt it pointless to return them to the store. I do frequent at this store as I work locally and just wanted to point this out and convey my disappointment. Berries are a luxury item on our shopping list and I was left thoroughly unimpressed that you are selling fruit clearly past it's use by dtae.

I and many others would like to voice our displeasure at the lack of trolley returns working at the Katherine Woolworths. The centre has the bays but since you have instigated the pay and refund trolley system and number of issues have arisen, the main problem is the chains you have placed in the bay. Particular residents of Katherine simply use a pair of bolt cutters to remove the ends of these to gain access to other trolleys that have money left in them in frustration at not being able to collect their refund as only two of the six bays actually have chains left after being cut off. Yes there is another trolley return at woolworths but that is another problem as dumped trolleys with no key left on them are dumped, that is if you make it there as we are now being exposed as targets for indigenous residents intimidating us for our trolleys so they can have the money. When you have young children or elderly on your own this is extremely frightening and dangerous as some don't take no for an answer. May I suggest that to rectify the main problem please install lengths of bar with the key return attached making it near on impossible for them to be removed.

Hi I applied for a woolworthes credit card and I was informed that "the minimum credit criteria have not met " how ? They didn't request for my Payslip or what so ever I've had an existing account with woolies for years and they have a nerve to tell me the above I'm very disappointed

Hi, I done my wedding registry with woolworths and one of the gifts I received was a large pyrex dish with a smaller one inside. I used the large one twice (which is supposed to be oven safe) when it cracked in the oven. It was basically in half when I removed it. This is not the woolworths "quality" im used to. I have never really been disapointed with a product from woolworths which is why this came as such a suprize. I could not return it unfortunately either as I threw the dish away the same night not realising I could return it.

I live in the Kimberly region of Western Australia. When my twins were six months I requested the store get in side by side seating trolley's. My twins have just turned 2 years old and although the store did get some side by side bassinet trolleys there have. Even no seated trolleys as yet . I have brought this matter up with the last 4 managers and all assure me this will be rectified but as yet nothing has happeNed. I am not the only family with twins and know that this adds to the burden of shopping. I have tried to use the side by side bassinets but most are. Token or the seat belts have been vandalised. I have taken to bringing my own safety clip to keep my children safe whilst using these trolleys but am not always lucky to find a double trolley. This is an ongoing problem that needs to be rectified. I shop almost every second day and find it a real problem and concern that I am not able to use the trolleys without putting my kids at risk , if you have ever shopped with more than one child you would understand the deliema I go through each time I shop.

For many years I have shopped at Mawson in ACT and always had good friendly service. One lady in particular (Megan) on the checkout was always very friendly and accommodating whilst still working hard and efficiently. For some reason a few weeks back she would not communicate except to say Hello - she then took my bags and proceeded to put my groceries through. I couldn't gain any conversation from her whatsoever (no personal issues were ever discussed always friendly day to day chit chat prior to this occasion) when I asked if she was okay she replied "I'm fine" and that was the end of the conversation. When I paid for my goods there was no goodbye - however I noticed on the eftpos machine it had on the screen "Try Contactless". I had assumed this meant that the store was trying a less then friendly approach to get customers through quickly and used to not being communicated with - hence the try contactless. This was an assumption as I now know it is in regard to your eftpos facility. This whole trip left a bad taste in my mouth as I was uncertain as to why I was being virtually ignored, was it policy or simply aloofness on your staff members part! Benefit of the doubt I thought this was a new policy set by Woolworths, the store was being revamped, perhaps the same self serve system as Erindale was to be installed at Mawson meaning less human contact.
Today I returned to the store today with my groceries. I saw the checkout was vacant and the usual staff member was there whom I had once shared friendly conversation with. My groceries were put through without a word. At the end I turned to Megan and said "I suppose this Try Contactless is why you don't speak to me anymore, I think it's ridiculous, rude and disgusting, I shall miss our little chats" and I left the store with pent up anger, disbelief and hurt. The staff member did not respond when questioned about Try Contactless, no explanation, no we're not allowed to converse, simply nothing, I was distraught and left the store in tears, disgust and humiliated.
I loaded my groceries and sat in my car distressed and tearful. I pulled the receipt and rang the store asking for the Manager or Supervisor. After some time I was put through to the supervisor. I wasn't asked my name or for a contact number. My complaint was heard and I was informed the complaint would be forwarded to the manager. On no account was I asked my name, told about the new eftpos facility Try Contactless which is what I'd been thinking the staff member was doing - not allowed to converse. No, just plain rude I've come to the conclusion. The supervisor was informed of the event and that I would take my business elsewhere, anywhere but your store henceforth.
Having worked as Customer Liaison Officer in Perth, WA at FAL for many many years and having had to deal with difficult customers and indeed our own chains, never ever would I have ignored a customer or been barely courteous as I have been treated. I found your store unsympathetic, rude and downright insulting, there was no concern shown for my obvious distress even though I had said I had just left the store and was in the carpark and it was blatantly obvious I was tearful. Nobody requested my name and number to call me back with an answer for my mistreatment.
Poor poor show Woolworths, my custom and respect has been lost.
Mrs J Madeira
Fadden

I am a regular Woolies foods customer, but recently whenever we buy a cooked chicken, my mother always get ill after eating the chicken. This hasn't happened once, but several times. We bought one recently, still have a receipt, and again he got I'll- that is why I took this initiative of writing to you. What's really wrong with Woolies foods recently ??? Are we safe to even buy any kind of cooked food at any Woolies?

In september 2012 I enquired about pet insurance and subsequently received an email adv ising that if I applied for insurance on line I would receive a $50 gift voucher within 60 days of policy being effected. I subsequently took up the offer.
At the expiration of 60 days in October 2012 I rang Woolworths and was advised that the gift certificate was being sent. Another month passed and I was told that there was a problem with their system and they could not indicate when the gift certificate would be available and they again acknowledged that the $50 gift certificate would be available as soon as their system was corrected. On 24th January 2013 (some 3 months after the gift certificate was due to be sent) I received a gift certificate for $25.
I have since made complaints to Woolworths Pet Insurance who said they would ring back within 48hours and Woolworths general complaints and I was told the matter would be investigated and they would contact me within 4 day maximum. To date I have heard nothing. I woiuld also point out that I have made numerous phone calls in relation to this and each time wasted up to 1/2 hour and on every occasion it has been blatantly obvious that nothing would be done.

there are several core reasons why I shop at woolworths: 1 the staff. 2 variety of brands. 3 Australian made and owned products. 4. reasonable prices. You are slowly but surely destroying all of those reasons.
Keep moving in this direction before to long I may as well shop at Aldi as the only attraction they have is cheap. Before to long Woolworths will be no different to Aldi except you are not cheap.
I do not appreciate the fact that every time I go to shop another one of my favourite brands has disappeared off the shelves. I have been a loyal woolworths customer for many years.

Woolworths in Carlswald midrand, i went to purchase some stuff on my Woolworths account so after selecting what items i wanted and was ready to cash by the till, the cashier asked me for my id document and said i needed it to purchase the stuff that i have taken,she caused a scene by calling the manager i was disgraced in fron of a numbet of people it made me feel like a thief, i am an existing Woolworths account holder and i am going to cancell my account with them, dont getcme wrong guys the food and quality is good but the service is bad aspecially the Woolworths food store in Carlswald Midrand

I have been shopping in Woolworths since I got married 42 years ago & over the years products have come & gone but usually with an explanation but not this time, I finally found a cereal I really like & after buying it for over two years all of a sudden I can't find it anywhere & no-one can tell me why.I do most of my shopping in Warwick Qld, I would like to see this cereal back on the shelf or at least a reason why it can't be.

Regularly after buying milk from Cherrybrook Woolworths the product expires (goes sour) way before the 'best before' date. I have purchased milk from other stores now (coles WPH, and woolies thornleigh) and the problem goes away. So we dan safelyrule out storage and transport on my behalf. (for the record, I put it in a cold bag and drive straight home) Last time I was at Woolies Cherrybrook I inpsected the milk again. When opening the freezer, I was surpirised to find itwas in fact not very cold at all. In fact, I'd happily hang out in that temperature. The mlk carton in my hand was not cold either. To doube check f it was just me. I went and picked up some yoghurt from another section - nice and cold in my hand! So the short of it is, the storage of Milk at Woolworths Cgerrybrook needs to be checked out. Otherwise someone wil get very very ill. 

Woolies claims to have
1. Buy something and use your rewards card and get so much off DONT WE HAVE ENOUGH CARDS ALREADY and why do we need a card we are already shopping there???? This is discrimination as we dont want a card
2. Buy 2 get for a less amount what happens to single people we cant use 2 of thing as they will go off again the elderly and disabled loose out as most of them are on low incomes and wont use 2 items.again discrimination the specials are only for families
3. every week for the past 3 weeks I have had to return because the price was incorrect or the item was not correctly put in.

woolworths steaks and many of its fresh beef cuts taste disgustingly of fecal matter because the cattle are fed and raised in disgusting feedlots where the cattle have to eat and sleep and live in their own waste. When the cattle are slaughtered it is impossible to keep the meat free of the bacteria and fecal matter that the cattle are caked in. You can taste it in their beef because the cattle are living, breathing, eating and drinking in their own foul excrement and urine.

To whom it may concern Store Woolworths westfields Liverpool NSW Date - 5th Feb 2013 at 7-30pm I was waiting to be served at the smokes counter another customer was infront of me she payed for her items with change heaps of small change. I was wait waiting and still waiting a good 15min and the supervisor lady did not even say i will be with in the minute or anything kept serving this customer with heaps of change. I give up in discuss in waiting this is not the first time. Just because you have the manopoly of the market does not mean you don't care about people and waiting.

I placed an order with woolworths on line and paid by credit card. They rang and asked for all my details again over the phone. This just didnt sound right and.I never verbally give my credit card details. Because of this i was refused registration and consequently i didnt get my order. I am having a party and had ordered alcohol. on special. (nearly 500 dollars worth). Apparently that special price has now finished as i went today to huy it in store. I had to wait til i could get someone to help me carry and lift it. I think it is so unfair and am complaining of the way i was dealt with,. The difference is over $100. I think I should be allowed to purchase it at he special price and have it delivered as originally planned. My bank has advised me never to verbalize credit card numbers over the phone and all your bank details, they also wanted my liscence number.
I can replaty the message i was left, I personally think it is a disgrace and very curt.
Hope you can understand my decision to NEVER deal with these people again, after this is rectified.
Thank you
Jo Harding

I applied online for a Woolworths store card on Saturday 16.03.13, by Monday, I had no feedback from Woolworths. I sent an email to the email provided on their website to the financial services department, I have yet to receive any feedback from my email. I went into the store in Rondebosch and they put me through to the department. When I spoke to the consultant over the phone she said that the application was denied as the previous card I had was on my maiden surname.
She said they would sms me today to inform me of anything. I have yet to receive that. I no longer want to open an account with Woolworths.

Over the past two visits (I average $120 weekly in this store - over the past 5 years) the checkout has failed to recognise: 1. fruit on special for which I was charged full price - approx $3 more - 2. Reduced price mince because the original barcode for $6.67 was not covered and the new price of $5 did not register.
For 2 I did return to the store, was given a credit and allowed to take the mince for nil but it is never convenient to have to return! Furthermore I was told by the customer service rep who returned the money that I should be keeping an eye out at the check out so that these things didn't happen!

ordered items received package with 2 invoices 1 with the items i received and 1 invoice saying following item to come seprately but never came. contacted customer services 7 times for them to keep asking me for same details now they tell me well signed for .yes i know they where signed for but still missing item and have invoice here to say other item to follow feel like i am being fobed off i would like to say that customer services is really shit and will never buy from you again

We live in Rockingham and have the choice to shop at Coles or Woolworths.. We only shop at Woolworths if we have to,the reason being that whilst shopping we are constantly bombarded by staff using the PA system. I thought this idea went out in the seventies.
The volume must be turned to max as the sound is quite offensive to the ear. If the Pa has to be used I think staff should be trained to say whatever they need to in the shortest possible time without the need to repeat the message sometimes three times .
A soft pleasant voice is all that is needed and not a humdrum raucous outburst that I hear every time I shop at Woolworths. Don,t get me wrong we love Woolies but this problem needs to be addressed in order we can once again shop in peace.

I have come to a stage where I have no where to go anymore. After phoning and e-mailing and faxing proof op payment to woolworth constrantly for the past year, they sill treaten to hand me over, or maybe already did. It has now come to a stage where I have overpaid my account and still no luck. People working in the account department don't even respond to e-mails, and never phone back or follow up. I can provide name for these people. They are even to incompotent to check between only 2 accounts in the payment was made. I have been paying woolworths in the sam account for over 4 years, and all off a sudden the payment doesn't reflect on their system. Absolutely unacceptable to say the least. Further I have send them prove of payment multiple times, and haven't received any response. They didn't care to explain what was going on, just happy to hand the problem over. I even Phoned the company that threatened to continue with legal action and they gave me 3 incorrect e-mail addresses.
What happened to treating customers with repect an providing quality services? Where can I turn to to resolve this. I will also send letter showing that I requested FNB Legal services to resolve his issue, and they told me that they didn't receive any response from woolworths and that it is a lost case. Unbelievable for FNB Legal services as well.
How am I suppose to resolve this issue like this? Keep issueing summons, and no response when the customer try and resolve this issue.

I left my wallet in your store at Westfield Chermside on Saturday and have waited until today for the Chermside Conceirge to be open and go look in the centre lost property. On the Saturday I looked through the store again and asked two people one of which was a supervisor about the missing property and received no help just a "nothing has been turned in".
I have waited and called the centre management at Chermside and according to them the major retailers have their own lost property section and I have been calling them all day and the line is perpetually busy. It is being extremely difficult to resolve woolworths have it tucked away safely or it has been stolen and I should be spending today getting a new license and renewing everything as I leave the state in the next few days and need ID.
I work within woolworths myself and would handle a lost wallet from a regular customer more seriously and dilligently.

Typical Nutritional Information shows that the energy per 100g is 1000kj however per slice = 50kj. There is 7 slices per bag of which the total weight is 352g. This means that each slice weigh +- 50g each and therefore the total kj per slice is 500kj and not 50kj as stated on the Typical Nutritional Information. I am on a low kj diet due to a cronic condition and always trust woolworths to ensure the correct information is stated on their Typical Nutritional Information. How can I now trust the information without having to double check your calculations. I demand an explination.

I waited at the front desk of the Newcomb Village Woolworths supermarket for nearly 10 minutes waiting for change for the trolleys. When I was finally served the staff member said here have a token for the trolley. I told her nicely to take her token and proceeded to go down the road another 10 minutes to Coles. A couple of weeks ago I approached the same front desk and the girl told me they weren't locked (why would I ask for change if they weren't locked) then she proceeded to tell me that the trolley boy was supposed to leave them unlocked and she carried on about it and then finally gave me change. I don't need explanations etc from the staff....just give me the change so I can do my shopping.
Can you please tell me WHAT IS THE BENEFIT of of giving out tokens for the trolleys to customers...I REALLY DON'T CARE IF I DON'T RETURN THE TROLLEY AND GET MY TOKEN BACK!!!! Please leave the trolleys unlocked so us customers can easily obtain them without wasting our time and your staffs time!!!!

I am totally disgusted with the Woolworth store at riverside Tasmania. I have shopped at this store location for the past 6 weeks now and every time i am unable to get a trolley to put my baby daughter in, to make shopping easier. there are plenty of trolleys available at the riverside store, but the staff have them placed in-front of all the other trolley. making it impossible to get access to one. imagine trying to move ten or more normal trolleys just to get to the one you need . (A baby seated trolley)
in saying that, even asking for assistance is impossible in this store, because there is never any one around when you need help. I have stood at a counter where there was 2 staff members working. they both knew I was there waiting to speak to some one. 5 minutes waiting I decided to walk off in total disgust . I wish i got there names to report the young teenagers. this store is not willing to help at all. otherwise the baby trolleys would not be in the position they are always are situated. (NOT ABLE TO ACCESS.)

I didnt get help at sandton woolworths. I wanted to exchange and Lebo told me that i cant, and she told me many reason why i cant. From her i asked her manager. Even her manager agreed to her. From the i went to fourways woolworths for the very something. Their helped me very nice and warm. I wanna complain to Sandton woolworths why didnt they help me? why Lebo with her manager treated me bad? Is it because im black? Is it because im a soft talker? What do i have to do that Lebo and her manager treat me the same as the treat others? Hope you will get back to me as soon as you can.

I received an email from Woolworths wishing me a happy birthday and advising to activate my 10 cent a litre fuel saving offer before shopping at one of the three named stores to redeem the offer, to which I did. On January 2 nd at approximately 5:30 - 6 pm, I attended the Woolworths petrol station on kooringal road in Wagga Wagga and filed up with fuel to return to Canberra and when I proceeded to pay for the fuel, I inquired to the young female attendant as to whether I could use the 10 cent per litre voucher that was on my rewards card. She promptly advised me that Woolworths do not give 10 cent vouchers. I explained to her I received it from your company for my birthday. She again advised me that Woolworths do not do this.
I politely asked her if she could check on my rewards card, at this stage she became very rude and accused me of lying about the 10 cent offer. I could not believe my ears and politely explained to her that I am not lying and that she should check Woolworths policies and I could show her the email on my phone, but she wanted nothing more to do with it and told me to move on as there were other people waiting. I did as she asked, but I have never felt so embarrassed in my life, to be called a liar in front of other customers. I do all my shopping at Woolworths Jerrabomberra and also purchase my fuel at their Jerrabomberra outlet. I believe the young attendant had no right to speak to me the way she did and if this is the sought of service I am going to have to put up with then I will cancel my rewards card and shop elsewhere.

We purchased a 12 pack of Woolworths chocolate/vanilla ice-cream cones, on Sunday pm, 17/08/13. When it came time to open the packet, I first opened the box & removed the plastic bag, then I opened the plastic bag. Then as I held the plastic container to take it out of the bag, the container (which was not sealed together in anyway) came apart. As a result we lost half of our cones onto the floor, where they broke into pieces. Needless to say we had very disappointed little children because there was no longer enough cones to go around. The packaging was clearly inadequate & not suitable for that type of loose goods. To say I am both disappointed and angry, would be an understatement. I await your reply on this matter.

Last week a purchased a chocolate cream cake x2 from woolies. It was the 5th of Jan, the sell by date was the 7th of Jan. When I got home I put them in the fridge. After entertaining my visitors with supper and decided to give them dessert, only to find out after taking a huge bite myself the cream off tasting off. I was so embarrassed..... I never expected this from woolies.

Today 17th January 2013, while shopping at Woolworths Ashmore (Gold Coast) I wanted to purchase several bottles of Home brand Mineral Water. The shelf was completely bare of both mineral water and soda water (homebrand) I asked one of the staff members to please check if there was any stock out the back. The young staff member returned and informed me that there was, however it was still on a pallet and that he would have to speak to his manager which he did and when both of them re-entered the store the young staff member told me that they were unable to put the stock out until later that night and that I could come back tomorrow and it would be on the shelf. Obviously I was not happy.
During this fantastic shopping experience the so called manager who I beleive goes by the name David Brass did not once approach me to appologise, neither did he even attempt to retrieve the product. I then had to drive to the nearest IGA store to purchase the product. Woolworths Ashmore is always quite a busy store, is it too much to ask that the shelves be monitored and restocked when becoming low. We are always having problems at this store, it is about time you actually employed a manager that is customer orientated and who is focused on good customer service and takes pride in the appearence of the store. Please do something about this store.

Woolworths is not selling products during Ramadan. I wanted to buy good South Australian Wall nuts from the QLD Underwood woolworths store like we have done for many months but they do not stock them at the moment so i asked the produce manager why and his reply to me was because it is the end of Ramadan, so i said what the hell has that got to do with buying a good Australian product, i want to support our farmers here in Australia, so he just shrugged his shoulders and walked off. As a result of that i will never shop their again and i will make sure alot of people are going to hear about this.

To Woolworths, I wish to express my disgust with the saturation of your support to the idea of Halloween Day. My family made a visitation to one of your stores today and was shocked and scared by the over whelming visual horror of the grotesque marketing of Halloween. This was displayed by props and staff. Your decision to support this has lost myself and my families support of your business. We will no longer be using your stores to purchase our supplies, as we feel that our children and we should not be subjected to this disgusting behaviour.

went to woolies in plaza coffsharbour bought a lynx item which had ticket saying 14.99 they charged 20.00 when i went to sort it out it took them 20 mins to sort out. the manager was rude tony was his name i think and the girl name kristy??? was on the service desk that day. was extremly rude saying i had the attitude i was upset cause it took so long there was no appology or ny thing i got a refund but that does not excuse the shitty customer service they provided that day just reminded me y i dont shop at woolworths. target has that same item for 13.95 wish i went there

I purchased cigarettes from Woolworths Manly West Qld yesterday. Upon opening the first packet I realised I had been sold the wrong product. I attempted to return the unopened packets today for exchange for what I had requested, the staff called in the manager and I was refused point blank an exchange. I will also be reporting this to consumer affairs.
You have just lost another customer and I will be sure to tell everyone I know.

i am a member at woolworth iv been working there for almost a year at first i was get 7 days a week that was great and comes Christmas and the store is trying to save money and guess who get no work casuals like me get NONE bit un fair dont you think i have to call different stores just so i can manage to to pay my bills and now there saying the say thing iam too expensive cause iam on casuals rates now i have no work over Christmas and can't afford any thing thanks to woolworths, iv put in for a transfer at a petrol station cause iam over 18 and yet there not guaranteeing me hours cuaze i still coast to much iv applied for part time and full time but than i still have to wait till some one leave before i can get that position also i would like to stay with company but how when iam not receiving any hours cauze iam over 18... and i COAST TO MUCH whats the use of having causal staff employees when your company CANT AFFORD THEM?

Woolworths absolutely suck!! Online order delivered to wrong house, delivery driver dumps food on front stairs 2 houses up and forged a signature, woolies don't even offer to deliver the following day I had to go pick it up and I get home and something is missing from my order!!!
Speak with 4 diff woolies reps and not 1 apologises and only offers me a huge $15 credit and tells me a manger will call me first thing monday, that never happened I had to phone them to be told the last person i was talking to sent my msg to the wrong dept, finally a manager calls me this morning to rant n rave about human error and offer me a poxy $25 credit!!
I don't want credit dickhead cause I ain't shopping at woolies ever again!!! Anyone thinking of online shopping please do not use Woolworths!!! I want my $150 refunded to my card!!!

I am, or was, a dedicated woolworths shopper, every week for 25 years. I am disgusted, revolted and feel absolutely sick about the product I received yesterday from woolworths Alice springs. We were having people over for dinner And didn't hadhave enough fish so we popped into woolies Annd picked up $20 worth of flathead. We got home, unwrapped it and got ready to cook. The smell of that fish stunk out the entire house, it was off, had yellow stuff growing in it and smelt so so badly. We returned it this morning and the staff just didn't care, the same fish is still in the deli window being sold, something that off could make people very very sick. Needless to say I will think twice about shopping there again, and word of mouth spreads far in this town.

On Saturday the 6th October at around 1.15pm myself and my husband sat down to enjoy a meal at your woolworths coffee shop at Design quartes in JHB. the food was delicious as always but when paying the account strange events took place. firstly the lady seated to my left complained that the waiters were busy in their own little discussion and took forever to see that she wanted the bill. When informing my waiter that we were going to pay by credit card he informed us that we need to go inside as the machine was out of use. no problem but upon doing so the lady at the till asked if we were going to pay cash as her machine did not work, I aksed for the printed bill to see my total and she said that the total came to R210.00 again i asked her for the bill as i wanted to see if all was correct, she then said that the waiter would print it. my husband accopanied the waiter to the computer where only then did he enter the food that we ordered. my husband had to tell him what we had????? We own a restaurant and we know how the systems work. how could the waiter not have the table already opened on the computer?? PS the computers were working fine as when i insisted that i was going to pay with my credit card she put the transaction through!!! strange how the computer was working then !!!!

On Thursday29 November 2012 around lunch time I exited woolworths check out I observed a staff member on the phone with about 8 persons waiting to be served cigerettes. I got on the end of the que staffperson then served 4 people then walked away leaving customers waiting in line. I have experienced this lady many years ago when a I asked her to put extra staff on the busy checkouts and was rudley shrugged off. Staff memer is long term been there many years does not wear a name tag is blond short and large. Can you train this peron how to do her job in a friendly happy mannor or perhaps put her on store room duties away from customers she is truly obnoxious.

After many years of keeping quiet as a consumer I have finally decided to take action when things go wrong. I have tried to complain politely to the respective branches, but that is a whole story on its own. First I would like to say that your staffs attitude varies from branch to branch.
I travel for work with my hubby as this is all we can get, so I get to see many towns/countries, and branches of Woolworths. I have met some very polite and helpful staff and then there are the rotten apples. I think the worst attitude I've had from a Woolworths branch was in Eastgate in 2009. I was trying on shoes and I needed a pair of boots. I have a 'high arch' as does my husband and I was trying to get a staff member to help me.
When I had to explain that I needed a few sizes of the same shoe, she first rolled her eyes before assisting me. When that style could not accomodate my foot, I asked if she could recommend another wider style. She threw the boxes to the floor, had a chat to a mate, before taking 27 minutes to come back with another boot in one size, the shop wasn't busy, it was Tuesday morning just after opening time, in March.
I asked politely if I could try two other sizes to see which were more comfortable. She then told me the boot fits and I said yes, but maybe a bigger size would feel more comfortable as my foot is wider than most. She stood there for a few seconds then wandered off, I assumed to help me. She never came back. I walked around the shop and found another assistant who told me it wasn't her department.
I went to a cashier and asked if she could help but she told me to just look for someone on the floor. I approached the cosmetic counter and found two ladies chatting away. I waited ten minutes before they acknowledged me, then one slowly walked me through the shop to find help. She told me she would send someone to the shoe area, I must go and wait there.
An hour passed and nobody showed up. I eventually noticed the first assistant who had helped me. I approached her, trying to control my temper, and asked if she could kindly help me now with some different size boots in three styles. She said to me 'I thought you were finished'. She then turned to seek the boots. 42 minutes later she came back with one box and said they out of stock. I asked to speak to the manager and got told 'the manager not here today'. I asked to speak to the assistant manager. She asked why.
I said I have a complaint that she's not helping me well enough. She then said it's not her fault I have fat feet. My husband removed me from the shop before I killed her. I went to another shop to purchase boots. They were more than willing to help me, and gain my money, so I bought two pairs instead of one and a good pair of sports shoes.
In 2005 I purchased from the Pavillion, Westville branch, a full set of clothes from Woolworths for a new job, grateful I had one after being unemployed so long. I went to a final interview and was wearing a black pencil type skirt and a short sleeve embroidered shirt. As I got up to shake my new boss's hand, I bent over to pick up my hand bag only to hear a funny noise.
Realising that my skirt had just given up, up the back seam I asked to be shown to the ladies room. Luckily his female assistant was with him, and she took over and he left. The seam up the back of the skirt had given way - all the way to the waiste band - it was brand new, the first time I had worn it - and no, it wasn't too small for me. The assistant offered her help via me lending her scarf to tie around my waiste and then said, 'you should have invested in woolworths'. I said 'I did, and am I sorry!'.
The shirt I wore that day came undone by the third use. First the hems on the sleeve then the embroidery unravelled. I lost a button the first day I wore it. This is quite common with Woolworths clothes now.
A month later, I was wearing a pair of black high heel shoes, also purchased from Woolworths, Gateway. I climbed a staircase at my new job only to almost break my neck as the left hand heel broke clean off the shoe! It was only the second time I had worn the shoes. I took them back and got a credit, purchased a more 'sensible heel' shoe.
These shoes started to seperate and landed up in a divorce as the inside padding came unstuck and the souls left home. In relation, I bought a 3/4 heel black pair of shoes from Main Street, Port Elizabeth branch in 1992 - I wore these shoes at least once, every week and they lasted me 9 years!!! Now that's quality!! Also about your shoes, you used to give 1/2 sizes, like size 3and1/2, now I either have to chose a 3 or 4 or 5, pending the bad cut of the shoe. What happened to the 1/2's.
Later in 2005, I tried on a dress in the shop, and made a note to the assistant in the department that the cut is wrong. She looked at me as if I was a mad. So I put the dress on came back to her, and showed her I couldn't lift my arms as it seemed the seam that stitched the sleeve to the dress was sewn on to long or deep. She went on to tell me that was the style? I wasn't the only one that complained.
In 2006 I purchased vests and undies for my father from a the Vryheid branch. I followed the instructions as per washing and keeping them good, but to my disappointment, the vests 'stretched' beyond shape within a month. I regret to say that the undies are not stocked anymore. They have a wide band of elastic at the waiste, with a cross over feature at the front, which is like a flap, enabling a man to whip it out instead of pushing the undies down.
These undies I was told, were 'obviously not popular and now are not stocked'. How true this is?
In 2008 I purchased bras for myself from Greenstone, Johannesburg branch. My size bra has not changed since I was married and as they have a 'no return' policy on underwear, I took an old bra with to make sure it was the same type, brand and size - although the price had increased. I asked for assistance too. When I got home and tried them on, I found that the bras seeemed very tight and small cupped.
On measuring them against the old ones, the material was less in the cup, and the sides were narrower. Before you say, yes but that's old it's stretched, in my 'hospital bag', I pulled out a Woolworths bra, same everything, still in it's packaging with receipt, and found that indeed, upon measuring up, the new bras have "shrunk".
In 2011, scared to purchase bras again from Woolworths but determined that the quality must have been checked, I purchased again. The bras are still not the right size. To prove it, I bought 3 different size bras and took them home to compare them. If anyone of your staff can show me the difference in size - I will eat them!!!
In 2012 I purchased new undies from the Phalaborwa branch. Again, I took a sample with and again I was disappointed. Only this time I've kept the receipts and underwear. The panties I bought started to come apart after the first wash. Now, I have never had domestic help, no one else washes my clothes, especially my underwear and I follow the instructions. By the second wash, the seams at the elastic edge had all but given away.
I bought eight (5) packs, allowing me to change underwear enough times even in bad weather when washing can't dry. The panties I bought in January this year, I'm sad to say lie in a heap in a box in my cupboard with their receipt. I used them three times.
Comparing these new panties with some from a purchase in 2006 is so funny I cry. The lack of quality can be seen a mile off. Thankfully I keep a 'hospital bag' for emergencies, and keep 'proof' of the decline of Woolworths merchandise.
My husband is furious as we are just starting to come right financially and he refers to Woolworths as disposable clothing.
He told me if I buy anything at Woolworths again, he will divorce me, unless you have given me a refund or gift card. I have to agree with him - what a waste of hard earned good money!!!
I'm happy to report that I buy good fitting bras at Pep stores and they have lasted, kept their shape and not 'shrunk'. I buy my panties at various outlets, I'm still testing the quality of different stores.
There are many more items of clothing I have bought over the years, but I must be honest, these of the ones that stick out the most. I will also admit that the quality started to decline around 2005 across your branches, and one could easily see and compare this when they found old and new items on the same shelf.
I feel sorry for those that have climbed up in their lives from poverty to a sustainable income only to be let down by the quality of woolworths. I know a lady who comes from such a background. Her main ambition in life was to shop at Woolworths when she made it to a decent income. She is also 37 years old, and she has just got her degree, after many years working and earning her way up and now is able to afford to shop at 'quality shops'.
She purchased some nightware and a winter coat, a week later she phoned me to tell me the lining in the coat had come undone, as had the sleeve stitching, two buttons had fallen off. She had bought it for her mother, as a thank you gift, who had worked three jobs, 16 hour days, 7 days a week, to keep her in school so she could go on to a better life. Sadly, her mother passed away and never really got to wear a good quality coat in winter.
I don't mind paying the price as long as the quality keeps up. Everyone who knows me knows, I only buy All Gold Tomato Sauce (all gold all gold tastes so good!!!) and Mrs Balls Chutney. As poor as I've been at times, these are things I don't compromise. And I can't complain, their quality has never disappointed me.
Woolworths, you can keep putting your prices up, but your customers are getting wise and angry and are going to keep leaving. - But don't worry, there is a sucker born everyday that will support your name; I'm just not one of them.

Late December 2011 I bought two pairs of slacks as a part of my uniform for work, they cost R350.00 per pair. I immediately had to re-sew the hems. A week later a button fell off. A month later I had to return the one pair I had worn about 7 times as all the material had started to fray and was completely see-through, plus the seams had come undone. I returned both pairs of pants and was reimbursed. I took that money and bought a top as I couldnt find pants suitable for work as all the winter stock has been placed on the floors, despite the fact that we are experiencing searing heat in most parts of S.A. I wore the top twice, and the knit started unravelling. The sales lady who reimbursed me for this item R 180.00 put her finger right through the garment. So if I hadnt already learnt I took that money and bought two sleevless tops to be worn with my uniform. This purchase was made yesterday 26 Feb 2012. I have the one top on today.
The garment hasnt even gone into the wash yet, the lace bit at the bottom of the garment has come away from the main part of the top completely. It is rather embarrasing to be walking around work like this. It is ironic that I spent about three months motivating to my work place that they are better off adding Woolworths to their list of preferred suppliers so that we could purchase uniforms from your company rather then buying items form DBN companies. Our business is not heavy duty; mostly office based, requiring staff to be comfortable as well as look professional. My recent experience with Woolworths very poor qualitfy clothing proves otherwise. The inconvenience of having to make a double trips for each item bought especially if you live out of town is absolutely unacceptable!
I remember a time when one bought an item from Woolworths knowing that you were paying a little more but were assured of keeping the garment for years. I have items that are 15 years old and still look brilliant! I can assure you my company will not be dealing with Woolworths in the future. I personally will not put foot in your store to buy clothing again. Oh and on that note, it is attrocious that you allow women to try on undergarments (panties) in your store and then sell them to unsuspecting clients!! This is aparently against policy for all other stores. Pick n Pay wont even let you exchange a costume top!

To whom it may concern.
I am not happy with the rewards as i am an interstate owner Driver. I always shop at Woolworhts or Safeways all around Australia lately i have picked
up work going from Sydney to Hobart, Which i still classe Hobart as Australia. When i was In Hobart i stoped at Woolworths on Sandy bay road and
done some shoping when i got to the cash regierter the store manger served me Nannette served me i went to give her my everyday rewards card only
to be told they are no good in Tasmanina this was such a disapointment i was under the understanding this could be used any werer in Austrtila so i left the store so dissapointed that when i need fuel i pulled up at a Woolworth Caltex filled up used my eeverydayrewards card no promblems why is this so or have i been told bulshite and sandy bay Woolworths did not wont to give me any points because i was out of town can you please look in to this for me and get back to me you can contact me buy email or buy phone 0410615775 thank you for your time

Hi there, I have ordered online with Woolworths yesterday which came in today and I have paid $140 in total (Order Number:4900948). I ordered ORGANIC Oranges, however the oranges I have received were NOT organic (and I still paid for the organic ones). The strawberries were not fresh as we could even see the moulds on some of them. I also ordered MINI asparagus as I don't enjoy eating the large ones. However, even though I didnt tick the subscribe boxes, I received the large ones. This is very frustrating as this is not the first time I'm having troubles with Woolworths online. I spend my time and money choosing the best stuff for me and my family online and the results are very disappointing. I had to chuck the strawberries and the asparagus away and I believe this is not acceptable. I wish to hear from you and looking forward for a resolution for these problems. Regards.

Prakash
from Randburg (Newlands), GT
A disappointment with Woolworths credit card.
My card had been compromised online and was cancelled. A new card was re-issued and I was told 7-10 working days. On enquiring I was now told that they had ordered a new card for me but did not send it to the branch as agreed(Mall of Africa). They now rectified it. But it would take another 7-10 days to arrive and even thought it was their fault they cannot assist a customer.
This is totally unacceptable especially over the festive time after it being Woolsworth mistake.
Unsatisfied Customer

Noel Brink
from Johannesburg, GT
No proper stock taking or stock ordering in place, popular lines often not on shelves, and in some instances out of stock for two to three days.This issue raised on 4 occasions with store management and I was told its not their fault that certain lines move quickly????.
Surely management should know how to do proper stock ordering based on customer purchase behavior, and historical purchase data at the store and a have a handle how to run the store properly.
Net result - will not use Woolworths Elridge again as 9 times out of 10 I end up having to go to Woolworths on North Rand Road in any case.

Gaurav Sharma
from Mumbai, MH
Hi There,
I reallly had a bad experience with the woolworths store inside forest hill chase and wanna lodge a formal complaint about my ordeal.
Store number - 3150
Assistant store manager (Unwilling to help at all) - Shamila Abayakoon
Store assistant - Lucas Hepner
Store manager (Not contacted/not available etc) - Jesse Hughes
Can you please guide me in the right direction to lodge this formally.
Gaurav Sharma
0431 218 436

Angelique
from Centurion, GT
To whom it may concern,
On the 24/11/2018 me and my Fiance whent to go and buy some food from your crossings store.
When getting to the till and having to want to put this on the woolworths card something was wrong so there was a lady that took my Fiance's ID and card to try and resolve the problem. After about 10 minutes she called my Fiance he spoke to the people on the phone. She then said that she needs to void the slip and fax this to head office so all the while standing one side while feeling embarresed because everyone can see there is a problem. So after about another 20 odd minutes passing i decided to ask where she whent as i have arthiritus and my legs and feet are hurting from the standing. I walked to the last till and asked where the manager was and the other lady said i am the Manager so i started to explain that we are waiting for the other lady and to get back to us and i would like to know how long its still gonna take because its a bit embarrasing. She then without listining to the whole story asked me what till i was at. I showed her she walked to the till i asked her to listen to me and what the problem was then she did not need to speak to anyone else while standing at till she replied to me i need to get the story from her (the cashier) insinuating that i would lie to her about something.  I than said to Gomotso (the manager) that if she just listend to me she would not have to ask anyone else what happened and she started laughing at me and i asked her are you really lauging right now and with an attitude she said yes she was. She was so rude and unprofessional that even the man that also had a tag that said Manager came and took her away.
Me and my fiance left without the food we needed. I am so dissapointed and i would like a Manager to call me back
Your feedback regarding this matter will be highly appriciated .

Paul North
from Port Macquarie, NSW
OVER COOKED CHICKEN AGAIN. !!!
store ID 1180 010 trans 9050 24/11/2018
Great new store layout.
Obviously new chicken cookers installed.
Chicken as above receipt at 17.19pm cooked 16.10pm. The lower leg portion was that overcooked it had completely dried up. The breast meat was dry and tough. As a regular customer your roast chickens are no longer tender and moist. Please do something about it.!!!
If Coles and IGA can do so should Woolworths. I am not happy as I have previously complained about overcooked chicken and obviously nothing has changed...

Elize du Preez
from Johannesburg, GT
The rap music that they play in the store is so loud it is impossible to do your shopping it sounds like a rock concert even the other shoppers were complaining even the manager at East Gate said that it was very loud but could not assist as it head office

Riaan Pretorius
from Nelspruit, MP
There are very few non-Halaal options in your Nelspruit Stores. All Unilever products are Halaal and there are no other non-Halaal product equivalents. An example would be Magnum Ice Cream.

Kim L Groombridge
from Brisbane, QLD
I shopped in woolies at Beaudesert today at 12:55 pm.
I bought I packet of candy canes and was charged for 2.
This is not my normal shopping town and probably wont be returning there for a while.
Many thanks Kim Groombridge

Lavina Staader
from Blacktown, NSW
I have a question more than a complaint.
I have been a loyal Woolworths customer for many years however I have recently been puzzled & surprised by the rise in the price of butter I buy.
I have regularly purchased Devondale dairy Soft 500gms (white container) & for a long time it has been $5.00 sometimes a bit more & ,$4.00 when on special.
The last 2 weeks I have noticed that the price has risen to $5.70
I understand that prices have to rise however this is a very big price hike. Wondering what could cause this in such a short time.
Look forward to your reply.
Regards Lavina Staader
P.S. I shop at Beresfiel, Raymond Terrace & Warabrooj.

Gazi saydul Hosain
from Sydney, NSW
My name is Gazi Hosain i am a regular shopper of Woolworths Ltd at their Marrickville store located at 463 Illawarra Rd Marrickville NSW 2204On 14/102018 at about 1830 hours me and my family went to Woolworths at their Illawarra Rd store. While we were busy shopping my 2 and half year old daughter placed my wife's I-phone 8 at the Bakery section which gone unnoticed by me and by my wife. After we got back home realized mobile is not with us. We went back to store and had a look every where failed to locate it. We spoke to Duty Manager Mark and request him to check the CCTV footage. He said he is busy now he will have a look next day. Next day we went to police station to file this incident report. Marrickville police station asked to us to call 131 444 to file a report we did so. During that same time while we were on phone with police help line we went back to Woolworths and i was told by Duty Manager Mark that my wife's mobile was taken by another lady customer and the matter was captured by CCTV footage. At that very moment i was talking to police help line and Mark then had few words with police officer who was on duty. Mark told me CCTV will be provided to the police and they can investigate this matter, I was given a event no by police help line which is 71896785.
Since then i tried to call contact marrickville police station and they sort of inform me that they are busy or woolworth did not provide the CCTV footage, So i called Woolworths marrickville store where my wife's mobile got lost. This time Duty Manager Anthony told me that CCTV footage has been provided to Marrickville police and every time i have spoken to them i had very friendly conversation with store management. So i called Marrickville police station and they told CCTV footage provided could not be read.
Today 17/11/2018 Marrickville police called me and told that the CCTV footage is not clear so went back to woolworths to get another copy. But police was told by the woolworths store management that CCTV footage has been deleted.
Before I have spoken to Mark and Anthony both are i believe duty manager and every occasion they told me that it was clear that mobile has been picked by another lady customer according to footage. Now police are telling me totally different story. And bottom line the CCTV footage is been deleted without keeping available copy even this incident was under investigation. More over i was threatened by the police not to talk to store management about this matter.
I am a regular woolworths customer love shpping there. At this point i started to feel that i was not given the care i should be given as a loyal customer.
1. When i first spoken to Mark he was very friendly and willing to help me.
2. He did check CCTV footage spoke to police help line and informed me that my daughter placed my wife's mobile at Bakery section and moment after lady came picked up the mobile
3. Spoke to duty Manager Anthony he also was very friendly and informed that he delivered CCTV footage to police.told me the same story
4. Reason for me call store management according to police that it is stores responsibility to provide CCTV footage to police and police was telling me that they did not receive any call from Woolworths.
5. Finally the CCTV footage has been deleted.
Why the CCTV footage has been deleted even though this case still under investigation ??
Why Marrickville store is telling police so that i cant contact them ??
I feel like i am not cared at woolworths in their store and customer who took my wife's mobile got away. I would like to know why both duty manager were so friendly at the beginning and not so much now??
Is not this way criminal been encouraged ??
I want a explanation. I am thinking about taking legal support.
Kind regards
Gazi Hosain
Card NO : 000053 (Rewards)

Hi there
I visited your petrol site at Gracemere qld 4702 on Thursday 15 November 2018 at approx 6pm,after filling up my vehicle I proceeded to wash my windscreen, I could only find one watering can and one bucket with on the whole forecourt with about an inch of yellow dirty water in the bottom of it. So I couldn't wash my windscreen
I then proceed to pay for my fuel, and entered the shop I noticed drumsticks on special for $2.00, I went over to the ice cream freezer to get a drumstick and found that their wasn't any, all the favours were empty
I then went to the counter to pay for my fuel, I asked the operater if there were any more drumstick as the ice cream freezer was empty', the attendant said no there wasn't any, I asked abut the water buckets on the forecourt as I couldnt wash my windscreen , the operator just said we bring all,the buckets and watering cans in at 5pm , except for one, as its too busy at 9pm to bring them., this is not Good enough, I won't be return to Woolworth petrol Gracemere , especially when they advise specials and don't have any stock. Also I couldn't even wash my windscreen , I won't be returning anytime soon and will be going to Caltex at Gracemere for my fuel in the future, if Woolworth continues to run it here petrol station like this you have lost me as a customer and I will be telling all ,my friends about this incident
Ray

Lyn Humphris
from Melbourne, VIC
I purchased what was labelled as "Roast Pork" from the heated stand at your store in Malvern Vic last night about 5:15pm. When I got home I discovered it was actually a piece of ham inside a net bag and completely sealed in plastic! Had I lived locally I would have returned to the store immediately but I live in Heidelberg and travel by public transport so that was not an option. (It was a one-off visit to Malvern to attend a market research session.) Needless to say, I wasn't very happy as I can rarely afford to buy meat and only purchased this as it had been heavily reduced in price. (It was marked as out of the oven at 12:40pm.) I am a pensioner and was most upset that I had wasted my money. Not only did I consider it a problem having the plastic bag in the oven, I am unable to consume high salt foods. I hope you will at least instruct your deli staff on the difference between roast pork and ham as well as safe cooking techniques.
Regards
Lyn Humphris

Lyn smith
from Brisbane, QLD
Went shopping at Woolworths kinkora Gladstone walked to the service deli and it was disgusting. Looked like the inside and outside glass hasn't been cleaned for a long time, it looked the same as the last time I was there. The way the ham are thrown in the counter to fill a cabinet that they do not use anymore, the products in the caninet were as dry and not well presented. Just wondering if the store manager or the deli manager actually look at the department from a customers view. All I can say is I will not be buying anything from that department.

Vicki Collins
from Upper Coomera, QLD
We have just moved back to the Lockyer Valley from Hervey Bay and two days in a row attempted to buy roast chickens from Woolworths at Plainland. Both times, no chickens?!!! I assumed at 12 noon the chickens would be ready, but not a chicken to be had!
Unfortunately, Woolworths seem to be the only supermarket in the immediate area, too bad for the customers.
We drove to Laidley and IGA had plenty of beautiful BBQ chickens. I will be letting my friends know this, so they don't make a wasted trip to Woolworths at Plainland in the future.

phiindile machi
from Durban, NL
I call customer care to close my credit card after i pay all the money,they didn't close it ,now i get a msg each and everymonth that i have to pay

christine rhodes
from Gulmarrad, NSW
Since when is there a limit on a cash out transaction,I have used this service many times and have taken out as little as $20 and as much as $500 so to my surprise this morning at Emu plains I asked for $400 after I had done my shopping ,and was told by this young man he could only give me $200 ,I suggested he suspend the sale and I would proceed to the service counter to get my money as has happened before ,he said he could not do that ,I suggested that he was making his own rules.I would have spoken to the service manager but unfortunately find her manner very abrupt and rude.I came home and thought about it and thought bugger this I am going to speak to the store manager ,I rang and was told rather rudely that the store manager was out and would not be back for an hour.Now I have worked in retail for over 50years and held seminars on customer service and while employed at Big W and K mart as service manager for many many years ,know this is not a good image for this company.I have found Emu Plains to be one if the worse in customer service ,for a start there is a rather large blond lady who appears loud and abrubt with staff and customers alike,and this is not the first time I have complained about her.Anyhow my transaction no:is8096 pos002 at 11.53 08/11/2018. I trust you will speak with the store manager and perhaps some of the staff need retraining.

Sandra Tam
from Aspley, QLD
In early October this year I bought two bottles of Blackmores Glucosamine Sulfate 1500 at $23.50 per bottle which was advertised as half price on your catalogue. As a regular customer of Woolworths, I thought this was a very good bargain and did not bother to check prices of similar product with your competitors.
Subsequently I found out Coles offered only 35% discounts of the same product and yet their discounted price was lower at $22.75.
I was very disappointed that the original price offered by Woolworth of this product was $47, a huge 34% more expensive than the original price of $35 as offered by Coles.
Consumers tend to be attracted by the percentage of the discounts generally rather than checking with the original price.
On this occasion I felt being cheated by Woolworths, a large reputable supermarket, and will avoid shopping at Woolworths in the future.
Would appreciate your response to this issue. Thank you very much for your early attention.

Sam Stamos
from Melbourne, VIC
I called Camberwell store Wednesday 9am, three times.
Each time the call was not answered and each time i waited for a very long time, not, simply hang up after a few rings.
In the end i gave up.
I am aware, staff are busy, but, i am also aware there is always someone at the front desk that could pick up the phone.
In the end, i called your competition and picked up what i required from them.
I still shop at Woolies, but, believe you should be aware and advise your store manager

Teresa
from Earlwood, NSW
I had one bottle of milk to pay for and because there was a lady in EXPRESS lane with a trolley full I had to wait 15 minutes came on OPEN more checkouts EXPRESS lane is 15 items or less and you SHOULD put that on the sign to let people know. No wonder you are losing customers I would have left the item on the checkout and go else where but Mum likes Woolworths milk I don't know why

Jan Wynne
from Glen Waverley, VIC
I visited your Brentford Square Store 3173 (Vermont) and my rewards card did not register even though the machine beeped
and light was green I reported it to the service desk as I have a special offer for this week and wanted the amount recorded
against my card (9344682943790 - $35.84 - pos 1 trans 6716 19.55 3/11/2018)
The girl Elle informed me that it is not their fault if the machine does not work and that she could not
fix the problem and told me to 'have a good night'. I informed her I was not happy with the store as the previous night Elle had charged me twice on an item (excuse change over - staff swapped over on the register while in the middle of my purchases)
Her manner was condescending, repeating over and over to 'have a good night'. Her responses to my complaints incensed me even more. I walked away then returned to the service desk as I decided to return all the items for refund
Elle ignored me and I waited for another staff member. She then came up and asked why I was returning my purchases and was it only because of the points not being registered (apparently she did not serve me as she was off duty - I answered and said she should not be behind the desk- her reply was she stayed to help staff ) When I said I wanted a refund she then asked to look in my bag I asked why and was told I may have forgotten an item ( all 8 items were on the counter and she had my docket in her hand to check) I took offence at her accusation.
She then requested ID for refund even though I was still in the store and had just purchased items. I gave her my drivers licence she then advised me that it would take a while to fill in all details I took all items back and threw them in the trolley and advised her I would not shop in that store again Her reply was 'you have a good night and we will see you again' - great way to treat an extremely angry customer
I shall now be checking out the local Coles Store!
Sincerely yours,
Jan Wynne
(a former satisfied regular Woolies shopper)

I love shopping at your Port Hedland store as the produce is of outstanding quality any time of the day / night . I also love the range into your deli . I was totally gob smacked when I went to your deli on the 26th October 2018 about 4 pm . I was approached by a young girl I don't know her name as she wasn't wearing a name badge maybe 18-21 . She was chewing gum like a jersey cow as she spoke to me , was wearing more jewellery than a jewellery shop and to top it off she had the longest pink false finger nails . It was like wtf I'm pretty sure there are policies that don't allow this . I walked away without buying anything as I didn't want any spit from her gum , broken nail or a piece of jewellery in my food . What a joke

peter cavanagh
from Woolloongabba, QLD
Woolworths Nambour was shopping to day Friday 26th with my wife at 2. .30 pm out of all the checkouts only 3 were being used, people were lined up waiting, and waiting,I asked one of the staff to see if more checkouts could be opened,nothing happened for quite awhile so I asked again and wastold someone had come to see and said the was no one there.Very strange as people were lined up waiting,
My wife and I are 79 years of age and now were to sit and wait to be served, I was about to leave the store with my wife when a supervisor turned up with a bad grace and ordered a member to open up the till.Last year woolworths assured customers no hold ups at the checkouts.Looks like this went out the window with good service.Not happy.

A E .Mothersill
from Brisbane, QLD
Their Jamie Cumberland sausages are not even close to the genuine ones .Thrown a load of pepper in to try to flavour them

Brandon Wootton
from Kelmscott, WA
Why should i have to wait 48 or more hours for my money to be refunded back into my account. I asked the lady for a cash refund and she said it can only be put back on my card. This should not happen. I want my money and should not have to wait 2 days for it. I am done with your company.

Gaye Sandy
from Melbourne, VIC
Over the past six months i have been trying to buy yellow capsicum. i have been told they are unavailable. Not true. I shop at the store in Lakes Entrance Vic. I was recently down south in three different woolies stores and there in in fresh produce area was piles of yellow capsicum. so i asked the question why in those stores which happen to be in quite affluent areas and not in Lakes Entrance. Answer was there is only so many to go around, thats fine but i can assure you that my dollars are just as good as anyone else"s. The upshot is that i find it disgraceful that because i live in a lower area of wealth that my taste for yellow capsicum does not count.
Shame on you woolworths
Yours Gaye Sandy Buchan Vic

Petrina Gray
from Sydney, NSW
Good Morning, I would like to put forward a complaint about my online shopping experience at Cranebrook Woolworths NSW 2749. As I am 8 1/2 months pregnant I had decided to start online shopping as it is just getting way to much for me to do the big shops now and have my husband pick it all up the next day as he wouldn't no what to get if I wrote it down.
My complaint is that I made the order sat morning received a confirmation email with order number , payment made and when to pick it up. The next morning my husband called me from the store to inform me they can not find our order. I then checked my emails to find out it had been cancelled and refunded with no reason at all. The lady at the counter informed my husband that this may have been to many products being out of stock or payment declined. I actually don't know what happened and don't understand why this has happened. This has been very frustrating for my husband and myself when I could be going into labour any day now. My husband had to come back home print out the list go back to shops and spend an hr shopping for all the products we ordered and pay a second time. We are now waiting on a refund for the first payment we made.
The fact that we have had to go through all this waisted time of ordering online, going to the shops twice , actually doing the shopping and paying twice without even an apology or a valid reason as to why. I have attached the order information below so that you can track the order and hopefully find out what has happened. I am worried about doing further online shopping after I have the baby as I will be needing formula and nappies and will be worried it will be cancelled.
Petrina Gray
If you have any questions please feel free to contact myself on 0416870063
……………………………………………………………………………..
2:06pm Saturday
Pick up order number: 30724601
PICK UP ORDER PROGRESS
Order placed
Order ready
You can amend your order online until
Saturday, 20 October at 05:45 pm.
…………………………………………………………………………………………
5:45pm Saturday
Hi Petrina,
Your Woolworths Online order has been cancelled.
Your Order Number: 30724601
Delivery time: 10/21/2018 8:00 AM - 10/21/2018 11:00 AM
We look forward to seeing you online again soon,
Your Woolworths Online Team
……………………………………………………………………………………..
10:36am Sunday
Hi Petrina,
Please see below for refund details regarding order number 30724601.

Niren
from Blacktown, NSW
I have been a regular customer for more then 40 years. After the cashier closed the transaction today a bag was needed for goods to be put in for some senior customer. Unfortunately Scott the duty manager would not approve the use of a bag which should have been scanned prior to closing the transaction . The senior did no have any cash to pay for the bag. I had to pay using my card a sum of $0. 15.
I will oblige by sending the transaction should you wish. The cashier was helpful.
I believe , that some policies are for fools and always regarded your management were wiser then them.
I know you will not respond and give the store policy as a convenient blurb.
thanks
niren

Elsie Botes-Lashmar
from Cape Town, WC
I filed a complaint about their Woolworths brand toilet paper just on a month ago via email (Parklands store was the one I visited) and I to date have not even had the courtesy of a return mail or call.
Thanks
Elsie

Naomi read
from Rose Bay, NSW
Very very poor the management is a joke at Miller i will be going further With it and maybe even public I'm seeking legal advice Thank u

Sandra Sheehan
from Leichhardt, NSW
I have been a Woolies customer for over 20 years and have always purchased groceries, vegetable, fruit and meat as part of my weekly shopping.
However, I will not be purchasing my meat again at the Woolworths in Winston Hills. Given the current quality of the product on offer I can only imagine that you have changed your supplier.
The meat is of sub-standard quality and very over priced. We are fortunate in Winston Hills as it is only a short walk to Coles, Aldi and a butcher. This is the walk I made today as I was not prepared to pay the price you were asking for steak, lamb and pork.
I will continue to make the walk along the Mall to Coles until such time as the quality of meat you provide improves.
Although it is optional to provide an image of my complaint having not purchase the meat I could not do this and would suggest you look for yourself.
Sandra Sheehan

Roshini White
from Perth, WA
I do my shopping at the Kingsway Woolworths in WA every week. I wished to purchase some kebabs from the deli dept and was served by a young man. There were only 3 kebabs in the tray in the deli cabinet and I wanted 10, so I asked the deli worker if there were any more. He said he would have a look in the coolroom for any more. However, he just went to the door of the coolroom, had a quick glance (no longer than 1-2 seconds) and said there weren't any in there. He could not have possibly looked properly. I asked him had he looked inside the coolroom and he said he could see from the door that there weren't any and that they would get some more tomorrow. Obviously he couldn't be bothered.
About ten minutes later, I asked my husband to check back on the deli to see if the kebabs were refilled. The tray still only had 3 kebabs in it so my husband asked another male worker there if there were any more. He said he would check and came back after 30 seconds with a full tray containing 20 kebabs which he opened and served him with 10 kebabs that he asked for. It seems the first worker lied to me and could have lost a sale if I had left after such poor service. A supervisor or manager needs to have a chat with the staff there to ensure a better quality of service.

christine bowes
from Launceston, TAS
I wish to complain about the service I have received regarding my claim which has now been in since early may 2018. The main problem we seem to have is continually ringing Customer Services section and being told someone will ring you back shortly regarding the claim which never happens so consequently we get nowhere. In early September we received an email saying job was now completed so I checked work done at the unit and again rang Customer Services to mention that the Facer boards needing painting. As I am heading towards 80 years of age I would have thought that would have been part of the job and not left to me.
Also prior to storm there was Gutter Guard in spouting and am not sure whether it has been replaced. It is very hard to see if it has been replaced and I don't feel confident getting up a ladder to have a look.
Even today I phoned again Customer Services Number ending in 969. I spoke to a lady regarding the claim and was told she would put me spoke to Manager in that section and I was left waiting for50 minutes and no one got back to me so I evenually hung up without getting issue resolved.

CARLEEN JENKINS
from Burwood, NSW
I shop in woolworths for all my groceries, today a competition came up on the register, so I thought why not give it a go. I have been logged on for over an hour trying to find the competition. Woolworths.com.au/qantas. Can you please send me the link.
Not sure why it is so hard.

Anastasia
from Sydney, NSW
Wed, 17/10/18 around 12.40pm
Went to Woolworths Townhall to pickup few things for dinner, when I went to self service register & scanning my shopping item I accidentally put eggplant as onion, prior to that I put onion in. As I about to put one of the eggplant to the bag just realised it was wrong about to take out the eggplant this self checkout (Indian) lady (short hair with glasses) screaming from behind saying 'you put the wrong one!!' (LOUD tone) and I turnaround at her and I said yeah that's why I was looking for you. Meanwhile while she's cancelling the item that I put wrong, I said I need to get a tomato then she's giving me an off LOOK. Anyway, I went to get the tomatoes she put aside my eggplant next to the scale assuming she have made the correction so I put the eggplant in the bag and she SCREAMED back at me telling me it hasn't been done yet, so I said to her I thought that she had put it through and she say something back to me 'I'm NOT Putting it for you!!! (LOUD tone!).
Then I said to her RELAX! and she questioned me about the onion I purchased like I'm going to steal something else put it under onion. So I took out the onion from the bag and show it to her and I said Relax ok! (because I couldn't stand her talking to me in a very loud tone!!).
Woolies you failed me! You need to treat your customer service rep to be more polite when they speak and you don't scream to customer.

Giulietta
from Applecross, WA
Good Evening
Today I visited Woolworths in Victoria Park Perth WA.. (15th October)
I went through the express lane check out area which even though there were 3 girls behind the counter only one was serving as the others where chatting. When they finally decided to stop talking and call me through the girl was rude, as i payed with my card she didn't even acknowledge the final transaction and wait for my purchase to finalize so she could give me a receipt instead to totally ignore me and pick up her phone and start reading it and texting. The other girl standing next to her decided to get the receipt and as i was about to walk off held it up to see if i wanted it.
As I was so annoyed and upset at the service I just looked at her and walked off without taking the receipt, which I regret now as it would of had the transaction details and the name of the rude girl that served me. This is not the first time i have come across inattentive, rude staff here and I today I thought whether is goes anywhere or not I will be letting you know my disappointment. We are paying customers and if the staff cant get off there phones for 5 minutes to serve a customer or pull themselves away from chatting they should not be at the front serving...
That was most certainly not an express lane today and not from being busy but the unprofessional staff attending the check outs there.
Regards
G Giancola
0401227455

Maree Barnett
from Moonah, TAS
I have been giving feedback for the past couple of months after each visit to my local Woolworth's store and received for the month of Oct 2018 this email from:
Support-Woolworths
christoffer_christiansen@outlook.com
Dear Maree Barnett Thank you for visiting our stores. As a sign of our gratitude, we want reward you with this amazing surprise. Click here to receive your gift!- https://sound-warehouse-sw.myshopify.com/products/auwoo Prizes are these two flagships below! Click here- https://sound-warehouse-sw.myshopify.com/products/auwoo This email was sent to mareeann2002@yahoo.com.au why did I get this? unsubscribe from this list update subscription preferences Sound Warehouse SW · Lundevænget 75 · København K 1326 · Denmark
I went through the process trusting your brand and filled out my personal details and address and bank details (as I was offered a choice between 2 phones for being a valued customer)
It was only after giving all my details I was taken to bookfeen.com a tv & movie site online stating id signed up for that instead and paid a fee of $1.49 for this month. I rang and cancelled my visa card immediately and told them I was also contacting you about the SPAM Support - Woolworths email.
I think this will be the last feedback I will give about my recent shopping experience at our local Woolworths store as I was excited that id received a gift for my feedback but Ive had to cancel my bank card because of this SPAM. I am wondering how the spammers knew I was giving feedback in the first place?
Kindest Regards
Maree Barnett FSC No: 9355080402642
Scottsdale
Tasmania 7260

Peter Bishop
from Broadbeach, QLD
Some weeks ago I fed a $10 note into a self service machine at Richlands Plaza (Brisbane) and it disappeared. The machine either spat it out and I didn't or the machine didn't register.
I asked the girl on duty to look under the machine but there was so much rubbish under the machine and they were not allowed to move it. I wrote to the Manager(Marty) who didn't have the courtesy to reply.
Certainly not a good look customer service wise. This is not the first problem I have had with self check out machines.
I will not use them any more or use cash.
Peter Bishop

Dennis M Felgate
from Denman, NSW
I do not really have a complaint yet?? - but would not have a clue who to contact with this question
one of your Hotel's which Woolworths own and operate, the trading hours are
Mon - Sat 10:00 AM - 12:00 AM
Fri - 10.00AM to 12.00 AM
Sun 10:00 AM - 10:00 PM
QUESTION - what does the 12am and 10PM trading hour mean?? Can you purchase a drink at 11.55 or 9.55 ? or does this mean the place stops trading 30 minutes earlier (ie. 11.30 or 9.30 ) and refuse patrons service after this 11.30 or 9.30 time period, Then at 12 AM or 10Am the patrons are asked to leave.
can you please reply by e mail
Thank you
Dennis (m) 0458 742 236

Tom Hilton
from Annerley, QLD
I have just thrown out my middle rash bacon I purchased at Woolworths on 28 th of September, I have registered my complaint twice before but no action,the bacon was totally fat and as we live out of town we haven't been back in to town. I always get my bacon at Woolworths plus our shopping I can't express my disappointment as I needed it for a special occasion and had to go to the local store and pay heaps Regards Tom

Augastin Fernando
from Blackburn, VIC
As a normal practice when i come to work in the city (Adelaide rundle mall ) ,i come to your store to buy a bottle of water today at 2.45pm.
i came to the cashier who were free at the time (named Tamara ) to pay .
when came to the counter she said and i quote " I'm sorry i ask the people behind to come first so i can't serve you" (who were coming from the selfservice counter side).
It was a 80 c water bottle and it would not even take a minute to do the transaction but she enjoyed i think making me go behind .
I thank her for the polite gesture she gave me and did not wait for her but went to the self service and did my transaction .
I wanted to speak to the manager but she was busy with few customers and i ask one of your stuff how to make a complaint and he gave me the details to send you this info .
I thought it was very unprofessional to ask the people who have gone to the selfservice to come to her and who is at her counter to go behind.
I think tamara has the right to have her own private beliefs and opinions in dealing with multicultural people at her free time but when she is working for a company like wooly's she should know that you need to serve all customers who pays the same dollars to get the same service and value for money.
I would like to make this complaint so that another customer like me will not be served the same way by tamara as i feel its very low for a company like you .

kay evans
from Coffs Harbour, NSW
The Classics range of frozen dinners "Slow Cooked Pork" with cheesy potato & cauliflower ,mash and carrots
Was actually Pork sausages with gravy and mash I liked it but it was NOT as described on the packaging

sheila pope
from Toorak, VIC
since Woolworth Moama NSW 2731 has been refurbished the service from checkouts is very very poor...At 9am No checkouts were open only the do it yourself area which was manned by an employee but which nobody was using, 1 fast lane which I had to use & lift groceries which contained heavy bottles from the trolley to a double story counter which no 80yr should expect to be doing...something must be wrong in the running of this supermarket to not have more employees to man the ordinary checkouts. I have been a customer with woolworths for many many years and feel very disgruntled with this situation...This isn't the first time this has happened tooo many.. but enough is enough.....

christine johns
from Melbourne, VIC
I wish to provide feedback bout the customer self serve check out area for the Bundoora Melbourne store. I was using the self checkout recently and had a male employee of around 16-18 stand approximately 2 feet from me watching me constantly. I felt so intimidated by his behaviour. Obviously he had been told to watch the customers as they scanned their items, but he made me feel like I about to do something "illegal". I got very flustered and felt quite anxious at his over the top and intrusive manner. I will not be shopping there again as this was not an isolated incidence of this type of heavy handed customer service behaviour. I will be shopping at Aldi from now on even though they do not have packing and self check out, I get treated with respect at Aldi and do not feel "watched" as I do at Woolworths. The store can use cameras at the self checkout in a discreet way, it is NOT ok to make customers feel they are criminals in training.

I have visited Woolworths Supermarket in Unley to buy a catch day gift card shown on a catalogue with a 1000 points promotion. I have been advised the store dont have any gift cards available and the promos was displayed on the walls. I have asked store to check if any other nearby have any of these vouchers so I can go there.The lady (or the manager) advised that none of the stores in Adelaide have these vouchers. I was intending to buy $500.
It is very disappointing that is stated in this catalogue and promos were clearly displayed in the Woolworths supermarket but the shelf across all the stores are empty. Ver bad service.

Peter Davies
from Lilyfield, NSW
Woolworths advertised "buy any 2 Philly products in one transaction and receive a platter. For two weeks in a row I purchased 2 Philly products requested a platter only to find the staff knew nothing about the promotion. I gave up in the end.
Secondly, I was informed by you that I would receive reward points for bringing in my own bags. I asked the checkout girl why she did not credit me with my bags, I had produced my rewards card. I was told we longer have that promotion. I checked with the store manager on duty who told me I was right and the checkout girl was wrong.
There seems to be a communication problem at your Park Beach Plaza store. Does management even both to speak to their staff?

Adam Spinks
from Parramatta, NSW
On the 17/08/2018 i was waiting out the front of Mount Druitt Woolworth's for them to open up at 7:00am. Once they opened up i went in to buy a packet of smokes, i got asked for my I'D i gave them my forklift license as its my most recent I'D, they said they couldn't accept that so i gave them my Learners License and they said your License has expired we cant accept that i said but it has my picture and my date of birth which my date of birth is the 17/03/1997 and they said no we still cant accept that. I did say to them that it is stupid and stuff i did go off at them which i am sorry for doing i was just annoyed at that certain time of what was happening. I would just like to know what can happen or is all this true with the I'D.

John Thomas
from Beaumaris, VIC
Why have you stopped selling eggs that are not refrigerated? I do not, and will never keep my eggs in the refrigerator and so your eggs are no longer suitable for me. Woolworths at Thrift Park, Parkdale has always had both refrigerated and off the shelf, but with the new layout, which I might add, is very inconvenient because the isles now have no break in the centre, has stopped having them non refrigerated, leaving me no choice but to go elsewhere. I might add that I have been a loyal Woollies customer at this shop for over 40 years but once I start going eslewhere I will most likely do all my shopping elsewhere as well.
A lost customer,
John

Someone here recently said that customer consultant "Barrington was "Awesome" - well I'm not so sure. What unnerved me was how easily he managed to wind me up over what was a simple matter: Jalapinos in my Sourdough Bread. To the uninitiated Jalapinos are Mexican Chilli. I must have been slow off the mark because Im 67, however his supercilious voice reeked of antipathy towards my problem. When I tried to explain that I suffer from GIRD and that Chilly can put me in hospital he turned my complaint into a university debate. "Halipinos" he said in a stuffy Melbourne Grammar accent, when I tried to explain how labeling Bread as Sourdough then writing underneath in smaller print - "with Jalapinos" was misleading. I tried to add that when I typed this label into Google that every one of the many hundred examples of this item were returned labelled - "Jalapino Bread", bar one - Woolworths. I then contended that the effect strong chilli can have on some people is akin to that of peanuts on others. I even presented recent evidence that people of different ethnic backgrounds had different tolerances to things like peanuts and Chilli. No nothing I said he agreed with. He, despite being half my age was more traveled and knew more about food allergies. When I mentioned I was sick and had sought medical assistance. He then came back with the line - so you went to a doctor, we have to escalate this! No I said I went to the chemist it being 8pm, with my script for 40mg Pantoprazole and additionally purchased double strength Gaviscon.
The real issue anyone with empathy would have understood without turning it into a university debate was Woolworths inappropriate product labeling. Woolworths it seems are trying to cash in on the Sourdough bread label by adding additional varieties that in effect are no longer Sourdough Bread - and need to be labelled as what they are: "Jalapino Bread". Or as Barrington said correctly in exquisite mocking Spanish - "Hallapino"
Well Barrington whoever you really are, you sure wound me up and pushed the right buttons. At first I thought you were Canadian with that Christopher Plummer plum in the mouth - then I thought Melbourne Grammar - then I thought Oxford educated South African via Durban. Now I just think you are the wrong type to be in customer service.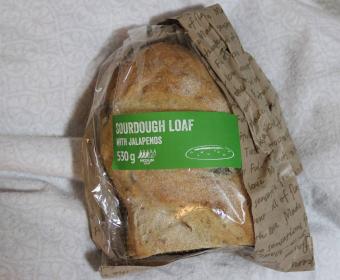 I needed to return 2 packs of Golden Delicious Apples purchased at Woolworths Kloof Branch because my child said they were sour but the staff member Princess Dlamini totally refused to process the return although i had a valid till slip. I tried to explain that my sister bought the same apples and had a similar complaint and my child also found that the apples were sour as she eats these type of apples all the time but she was not happy with these purchased from Woolworths. Princess refused to hear any excuses and did not take the items back for a refund or offer me an alternative. I am totally disgusted with her attitude and bad service. I eventually had to drive further away from where i reside to another Woolworths store where they gladly took back the items and gave me a refund with a smile and without any fuss or questions raised. I also am disgusted with the service from the Woolworths Customer Care whom i phoned on Monday, the consultant that answered the phone did not seem helpful so i asked to speak to the Supervisor/Manger whom to date have not called me. I then called the branch on Wednesday to speak to the store manager but he was not in, i left a message and he too has not called me since. I am very upset and disappointed in the way my complaint is handled and the disregard from customer care and mangerial staff in regards to my complaint. I will also post my complaint on social media so other customers can see what disgusting service Woolworths provides to their loyal customers in regards to returns or any type of complaints.
Have feedback for Woolworths?
Thanks for your feedback!
Sorry. Please try again later!