Woolworths
Woolworths Complaints Continued... (Page 1)
459+ reviews added so far. Upset? Call Woolworths corporate: 1-800-638-434

Yesterday (4/11/2012 at 7.15pm) I had visited one of your Woolworths shops at Rockdale, NSW which I do a lot of my groceries shopping at. I had chosen to use the self-serve as the lines for the check-out personal were extremely busy. I finished scanning my items in and had noticed that two of my items had not scanned up as per the special ticketed price. I waited for the customer service lady who was helping others at the time. Once I had informed of her my predicament, she walked off and calls someone from the back to come up and asked if I was in a rush and I responded yes I need to pick up my partner. She then processed remove my order from the machine and advise me to wait for someone to come from the back to clarify the price, stating they are extremely busy and need to push people through. I look back at the line to see two other customers waiting to use the self-service machines.
The extremely friendly and polite gentleman came and asked where the item was and I showed him the price. He advised me that it was last week's special but he will give the two items to me for that price. As I came back to where I left my groceries I come to find them moved and waiting on the front desk. The Lady at the front desk was advised of my situation was finishing an transaction with another customer and left the front counter for 10 minutes. Not only leaving myself but two other women how have been waiting on her service. When the front desk lady finally returns she removes both items which was not scanning up at the original price and advises me to pay without informing me what she has just completed.
I then find out that the was giving them to me free of charge. When I got home that evening I was unpacking my groceries and I come to the realization that she had only put one of the two items which were on sale back into my back and another two more items which I had purchase were removed from my bag. I did not return to the shop as it was 1 hour and half after the incented and it would have been a waste of my time. The service plus the way I was treat by both the customer service lady on the self-service machines and the front desk lady was disgusting and made me feel like less of a personal for bringing to the attention of two of my items which did not scan up correctly.
Then on top of that to find items which I had paid for and one of the items I was told I will have free of charge to be removed from my shopping bag. This has not been a pleasurable shopping exercise and I will not rush back into your shop after the way I have been treated. I will be informing other of the lack of customer service which I had received from your shop. I do hope this is not the way all staff carrying on as you will quickly loss shoppers. Yours sincerely a very disgusted shopper awaiting your response.

Patricia Faye
from Johannesburg, GP
I bought shoes at Sandton city branch on Thursday 22 January 2015, Friday morning I realised at work the shoes are too big that's when I decided to exchange them at Wood mead branch. I explained my issues to Tshepo (cashier) he called manager Dumisane who was so rude to me telling me I must go where I bought the shoes I was so disappointed by the service provided by the manager I even left those shoes with Tshepo (cashier) worth R799. 00 I am not willing to pay those shoes up until I get the right size.

Angelique
from Centurion, GT
To whom it may concern,
On the 24/11/2018 me and my Fiance whent to go and buy some food from your crossings store.
When getting to the till and having to want to put this on the woolworths card something was wrong so there was a lady that took my Fiance's ID and card to try and resolve the problem. After about 10 minutes she called my Fiance he spoke to the people on the phone. She then said that she needs to void the slip and fax this to head office so all the while standing one side while feeling embarresed because everyone can see there is a problem. So after about another 20 odd minutes passing i decided to ask where she whent as i have arthiritus and my legs and feet are hurting from the standing. I walked to the last till and asked where the manager was and the other lady said i am the Manager so i started to explain that we are waiting for the other lady and to get back to us and i would like to know how long its still gonna take because its a bit embarrasing. She then without listining to the whole story asked me what till i was at. I showed her she walked to the till i asked her to listen to me and what the problem was then she did not need to speak to anyone else while standing at till she replied to me i need to get the story from her (the cashier) insinuating that i would lie to her about something.  I than said to Gomotso (the manager) that if she just listend to me she would not have to ask anyone else what happened and she started laughing at me and i asked her are you really lauging right now and with an attitude she said yes she was. She was so rude and unprofessional that even the man that also had a tag that said Manager came and took her away.
Me and my fiance left without the food we needed. I am so dissapointed and i would like a Manager to call me back
Your feedback regarding this matter will be highly appriciated .

Paul North
from Port Macquarie, NSW
OVER COOKED CHICKEN AGAIN. !!!
store ID 1180 010 trans 9050 24/11/2018
Great new store layout.
Obviously new chicken cookers installed.
Chicken as above receipt at 17.19pm cooked 16.10pm. The lower leg portion was that overcooked it had completely dried up. The breast meat was dry and tough. As a regular customer your roast chickens are no longer tender and moist. Please do something about it.!!!
If Coles and IGA can do so should Woolworths. I am not happy as I have previously complained about overcooked chicken and obviously nothing has changed...

Elize du Preez
from Johannesburg, GT
The rap music that they play in the store is so loud it is impossible to do your shopping it sounds like a rock concert even the other shoppers were complaining even the manager at East Gate said that it was very loud but could not assist as it head office

Riaan Pretorius
from Nelspruit, MP
There are very few non-Halaal options in your Nelspruit Stores. All Unilever products are Halaal and there are no other non-Halaal product equivalents. An example would be Magnum Ice Cream.

Lyn Humphris
from Melbourne, VIC
I purchased what was labelled as "Roast Pork" from the heated stand at your store in Malvern Vic last night about 5:15pm. When I got home I discovered it was actually a piece of ham inside a net bag and completely sealed in plastic! Had I lived locally I would have returned to the store immediately but I live in Heidelberg and travel by public transport so that was not an option. (It was a one-off visit to Malvern to attend a market research session.) Needless to say, I wasn't very happy as I can rarely afford to buy meat and only purchased this as it had been heavily reduced in price. (It was marked as out of the oven at 12:40pm.) I am a pensioner and was most upset that I had wasted my money. Not only did I consider it a problem having the plastic bag in the oven, I am unable to consume high salt foods. I hope you will at least instruct your deli staff on the difference between roast pork and ham as well as safe cooking techniques.
Regards
Lyn Humphris

Teresa
from Earlwood, NSW
I had one bottle of milk to pay for and because there was a lady in EXPRESS lane with a trolley full I had to wait 15 minutes came on OPEN more checkouts EXPRESS lane is 15 items or less and you SHOULD put that on the sign to let people know. No wonder you are losing customers I would have left the item on the checkout and go else where but Mum likes Woolworths milk I don't know why

Jan Wynne
from Glen Waverley, VIC
I visited your Brentford Square Store 3173 (Vermont) and my rewards card did not register even though the machine beeped
and light was green I reported it to the service desk as I have a special offer for this week and wanted the amount recorded
against my card (9344682943790 - $35.84 - pos 1 trans 6716 19.55 3/11/2018)
The girl Elle informed me that it is not their fault if the machine does not work and that she could not
fix the problem and told me to 'have a good night'. I informed her I was not happy with the store as the previous night Elle had charged me twice on an item (excuse change over - staff swapped over on the register while in the middle of my purchases)
Her manner was condescending, repeating over and over to 'have a good night'. Her responses to my complaints incensed me even more. I walked away then returned to the service desk as I decided to return all the items for refund
Elle ignored me and I waited for another staff member. She then came up and asked why I was returning my purchases and was it only because of the points not being registered (apparently she did not serve me as she was off duty - I answered and said she should not be behind the desk- her reply was she stayed to help staff ) When I said I wanted a refund she then asked to look in my bag I asked why and was told I may have forgotten an item ( all 8 items were on the counter and she had my docket in her hand to check) I took offence at her accusation.
She then requested ID for refund even though I was still in the store and had just purchased items. I gave her my drivers licence she then advised me that it would take a while to fill in all details I took all items back and threw them in the trolley and advised her I would not shop in that store again Her reply was 'you have a good night and we will see you again' - great way to treat an extremely angry customer
I shall now be checking out the local Coles Store!
Sincerely yours,
Jan Wynne
(a former satisfied regular Woolies shopper)

I love shopping at your Port Hedland store as the produce is of outstanding quality any time of the day / night . I also love the range into your deli . I was totally gob smacked when I went to your deli on the 26th October 2018 about 4 pm . I was approached by a young girl I don't know her name as she wasn't wearing a name badge maybe 18-21 . She was chewing gum like a jersey cow as she spoke to me , was wearing more jewellery than a jewellery shop and to top it off she had the longest pink false finger nails . It was like wtf I'm pretty sure there are policies that don't allow this . I walked away without buying anything as I didn't want any spit from her gum , broken nail or a piece of jewellery in my food . What a joke

peter cavanagh
from Woolloongabba, QLD
Woolworths Nambour was shopping to day Friday 26th with my wife at 2. .30 pm out of all the checkouts only 3 were being used, people were lined up waiting, and waiting,I asked one of the staff to see if more checkouts could be opened,nothing happened for quite awhile so I asked again and wastold someone had come to see and said the was no one there.Very strange as people were lined up waiting,
My wife and I are 79 years of age and now were to sit and wait to be served, I was about to leave the store with my wife when a supervisor turned up with a bad grace and ordered a member to open up the till.Last year woolworths assured customers no hold ups at the checkouts.Looks like this went out the window with good service.Not happy.

A E .Mothersill
from Brisbane, QLD
Their Jamie Cumberland sausages are not even close to the genuine ones .Thrown a load of pepper in to try to flavour them

Brandon Wootton
from Kelmscott, WA
Why should i have to wait 48 or more hours for my money to be refunded back into my account. I asked the lady for a cash refund and she said it can only be put back on my card. This should not happen. I want my money and should not have to wait 2 days for it. I am done with your company.

Gaye Sandy
from Melbourne, VIC
Over the past six months i have been trying to buy yellow capsicum. i have been told they are unavailable. Not true. I shop at the store in Lakes Entrance Vic. I was recently down south in three different woolies stores and there in in fresh produce area was piles of yellow capsicum. so i asked the question why in those stores which happen to be in quite affluent areas and not in Lakes Entrance. Answer was there is only so many to go around, thats fine but i can assure you that my dollars are just as good as anyone else"s. The upshot is that i find it disgraceful that because i live in a lower area of wealth that my taste for yellow capsicum does not count.
Shame on you woolworths
Yours Gaye Sandy Buchan Vic

Petrina Gray
from Sydney, NSW
Good Morning, I would like to put forward a complaint about my online shopping experience at Cranebrook Woolworths NSW 2749. As I am 8 1/2 months pregnant I had decided to start online shopping as it is just getting way to much for me to do the big shops now and have my husband pick it all up the next day as he wouldn't no what to get if I wrote it down.
My complaint is that I made the order sat morning received a confirmation email with order number , payment made and when to pick it up. The next morning my husband called me from the store to inform me they can not find our order. I then checked my emails to find out it had been cancelled and refunded with no reason at all. The lady at the counter informed my husband that this may have been to many products being out of stock or payment declined. I actually don't know what happened and don't understand why this has happened. This has been very frustrating for my husband and myself when I could be going into labour any day now. My husband had to come back home print out the list go back to shops and spend an hr shopping for all the products we ordered and pay a second time. We are now waiting on a refund for the first payment we made.
The fact that we have had to go through all this waisted time of ordering online, going to the shops twice , actually doing the shopping and paying twice without even an apology or a valid reason as to why. I have attached the order information below so that you can track the order and hopefully find out what has happened. I am worried about doing further online shopping after I have the baby as I will be needing formula and nappies and will be worried it will be cancelled.
Petrina Gray
If you have any questions please feel free to contact myself on 0416870063
……………………………………………………………………………..
2:06pm Saturday
Pick up order number: 30724601
PICK UP ORDER PROGRESS
Order placed
Order ready
You can amend your order online until
Saturday, 20 October at 05:45 pm.
…………………………………………………………………………………………
5:45pm Saturday
Hi Petrina,
Your Woolworths Online order has been cancelled.
Your Order Number: 30724601
Delivery time: 10/21/2018 8:00 AM - 10/21/2018 11:00 AM
We look forward to seeing you online again soon,
Your Woolworths Online Team
……………………………………………………………………………………..
10:36am Sunday
Hi Petrina,
Please see below for refund details regarding order number 30724601.

Niren
from Blacktown, NSW
I have been a regular customer for more then 40 years. After the cashier closed the transaction today a bag was needed for goods to be put in for some senior customer. Unfortunately Scott the duty manager would not approve the use of a bag which should have been scanned prior to closing the transaction . The senior did no have any cash to pay for the bag. I had to pay using my card a sum of $0. 15.
I will oblige by sending the transaction should you wish. The cashier was helpful.
I believe , that some policies are for fools and always regarded your management were wiser then them.
I know you will not respond and give the store policy as a convenient blurb.
thanks
niren

Elsie Botes-Lashmar
from Cape Town, WC
I filed a complaint about their Woolworths brand toilet paper just on a month ago via email (Parklands store was the one I visited) and I to date have not even had the courtesy of a return mail or call.
Thanks
Elsie

Naomi read
from Rose Bay, NSW
Very very poor the management is a joke at Miller i will be going further With it and maybe even public I'm seeking legal advice Thank u

Sandra Sheehan
from Leichhardt, NSW
I have been a Woolies customer for over 20 years and have always purchased groceries, vegetable, fruit and meat as part of my weekly shopping.
However, I will not be purchasing my meat again at the Woolworths in Winston Hills. Given the current quality of the product on offer I can only imagine that you have changed your supplier.
The meat is of sub-standard quality and very over priced. We are fortunate in Winston Hills as it is only a short walk to Coles, Aldi and a butcher. This is the walk I made today as I was not prepared to pay the price you were asking for steak, lamb and pork.
I will continue to make the walk along the Mall to Coles until such time as the quality of meat you provide improves.
Although it is optional to provide an image of my complaint having not purchase the meat I could not do this and would suggest you look for yourself.
Sandra Sheehan

Roshini White
from Perth, WA
I do my shopping at the Kingsway Woolworths in WA every week. I wished to purchase some kebabs from the deli dept and was served by a young man. There were only 3 kebabs in the tray in the deli cabinet and I wanted 10, so I asked the deli worker if there were any more. He said he would have a look in the coolroom for any more. However, he just went to the door of the coolroom, had a quick glance (no longer than 1-2 seconds) and said there weren't any in there. He could not have possibly looked properly. I asked him had he looked inside the coolroom and he said he could see from the door that there weren't any and that they would get some more tomorrow. Obviously he couldn't be bothered.
About ten minutes later, I asked my husband to check back on the deli to see if the kebabs were refilled. The tray still only had 3 kebabs in it so my husband asked another male worker there if there were any more. He said he would check and came back after 30 seconds with a full tray containing 20 kebabs which he opened and served him with 10 kebabs that he asked for. It seems the first worker lied to me and could have lost a sale if I had left after such poor service. A supervisor or manager needs to have a chat with the staff there to ensure a better quality of service.

christine bowes
from Launceston, TAS
I wish to complain about the service I have received regarding my claim which has now been in since early may 2018. The main problem we seem to have is continually ringing Customer Services section and being told someone will ring you back shortly regarding the claim which never happens so consequently we get nowhere. In early September we received an email saying job was now completed so I checked work done at the unit and again rang Customer Services to mention that the Facer boards needing painting. As I am heading towards 80 years of age I would have thought that would have been part of the job and not left to me.
Also prior to storm there was Gutter Guard in spouting and am not sure whether it has been replaced. It is very hard to see if it has been replaced and I don't feel confident getting up a ladder to have a look.
Even today I phoned again Customer Services Number ending in 969. I spoke to a lady regarding the claim and was told she would put me spoke to Manager in that section and I was left waiting for50 minutes and no one got back to me so I evenually hung up without getting issue resolved.

CARLEEN JENKINS
from Burwood, NSW
I shop in woolworths for all my groceries, today a competition came up on the register, so I thought why not give it a go. I have been logged on for over an hour trying to find the competition. Woolworths.com.au/qantas. Can you please send me the link.
Not sure why it is so hard.

Anastasia
from Sydney, NSW
Wed, 17/10/18 around 12.40pm
Went to Woolworths Townhall to pickup few things for dinner, when I went to self service register & scanning my shopping item I accidentally put eggplant as onion, prior to that I put onion in. As I about to put one of the eggplant to the bag just realised it was wrong about to take out the eggplant this self checkout (Indian) lady (short hair with glasses) screaming from behind saying 'you put the wrong one!!' (LOUD tone) and I turnaround at her and I said yeah that's why I was looking for you. Meanwhile while she's cancelling the item that I put wrong, I said I need to get a tomato then she's giving me an off LOOK. Anyway, I went to get the tomatoes she put aside my eggplant next to the scale assuming she have made the correction so I put the eggplant in the bag and she SCREAMED back at me telling me it hasn't been done yet, so I said to her I thought that she had put it through and she say something back to me 'I'm NOT Putting it for you!!! (LOUD tone!).
Then I said to her RELAX! and she questioned me about the onion I purchased like I'm going to steal something else put it under onion. So I took out the onion from the bag and show it to her and I said Relax ok! (because I couldn't stand her talking to me in a very loud tone!!).
Woolies you failed me! You need to treat your customer service rep to be more polite when they speak and you don't scream to customer.

Giulietta
from Applecross, WA
Good Evening
Today I visited Woolworths in Victoria Park Perth WA.. (15th October)
I went through the express lane check out area which even though there were 3 girls behind the counter only one was serving as the others where chatting. When they finally decided to stop talking and call me through the girl was rude, as i payed with my card she didn't even acknowledge the final transaction and wait for my purchase to finalize so she could give me a receipt instead to totally ignore me and pick up her phone and start reading it and texting. The other girl standing next to her decided to get the receipt and as i was about to walk off held it up to see if i wanted it.
As I was so annoyed and upset at the service I just looked at her and walked off without taking the receipt, which I regret now as it would of had the transaction details and the name of the rude girl that served me. This is not the first time i have come across inattentive, rude staff here and I today I thought whether is goes anywhere or not I will be letting you know my disappointment. We are paying customers and if the staff cant get off there phones for 5 minutes to serve a customer or pull themselves away from chatting they should not be at the front serving...
That was most certainly not an express lane today and not from being busy but the unprofessional staff attending the check outs there.
Regards
G Giancola
0401227455

Maree Barnett
from Moonah, TAS
I have been giving feedback for the past couple of months after each visit to my local Woolworth's store and received for the month of Oct 2018 this email from:
Support-Woolworths
christoffer_christiansen@outlook.com
Dear Maree Barnett Thank you for visiting our stores. As a sign of our gratitude, we want reward you with this amazing surprise. Click here to receive your gift!- https://sound-warehouse-sw.myshopify.com/products/auwoo Prizes are these two flagships below! Click here- https://sound-warehouse-sw.myshopify.com/products/auwoo This email was sent to mareeann2002@yahoo.com.au why did I get this? unsubscribe from this list update subscription preferences Sound Warehouse SW · Lundevænget 75 · København K 1326 · Denmark
I went through the process trusting your brand and filled out my personal details and address and bank details (as I was offered a choice between 2 phones for being a valued customer)
It was only after giving all my details I was taken to bookfeen.com a tv & movie site online stating id signed up for that instead and paid a fee of $1.49 for this month. I rang and cancelled my visa card immediately and told them I was also contacting you about the SPAM Support - Woolworths email.
I think this will be the last feedback I will give about my recent shopping experience at our local Woolworths store as I was excited that id received a gift for my feedback but Ive had to cancel my bank card because of this SPAM. I am wondering how the spammers knew I was giving feedback in the first place?
Kindest Regards
Maree Barnett FSC No: 9355080402642
Scottsdale
Tasmania 7260

Peter Bishop
from Broadbeach, QLD
Some weeks ago I fed a $10 note into a self service machine at Richlands Plaza (Brisbane) and it disappeared. The machine either spat it out and I didn't or the machine didn't register.
I asked the girl on duty to look under the machine but there was so much rubbish under the machine and they were not allowed to move it. I wrote to the Manager(Marty) who didn't have the courtesy to reply.
Certainly not a good look customer service wise. This is not the first problem I have had with self check out machines.
I will not use them any more or use cash.
Peter Bishop

Dennis M Felgate
from Denman, NSW
I do not really have a complaint yet?? - but would not have a clue who to contact with this question
one of your Hotel's which Woolworths own and operate, the trading hours are
Mon - Sat 10:00 AM - 12:00 AM
Fri - 10.00AM to 12.00 AM
Sun 10:00 AM - 10:00 PM
QUESTION - what does the 12am and 10PM trading hour mean?? Can you purchase a drink at 11.55 or 9.55 ? or does this mean the place stops trading 30 minutes earlier (ie. 11.30 or 9.30 ) and refuse patrons service after this 11.30 or 9.30 time period, Then at 12 AM or 10Am the patrons are asked to leave.
can you please reply by e mail
Thank you
Dennis (m) 0458 742 236

Tom Hilton
from Annerley, QLD
I have just thrown out my middle rash bacon I purchased at Woolworths on 28 th of September, I have registered my complaint twice before but no action,the bacon was totally fat and as we live out of town we haven't been back in to town. I always get my bacon at Woolworths plus our shopping I can't express my disappointment as I needed it for a special occasion and had to go to the local store and pay heaps Regards Tom

Augastin Fernando
from Blackburn, VIC
As a normal practice when i come to work in the city (Adelaide rundle mall ) ,i come to your store to buy a bottle of water today at 2.45pm.
i came to the cashier who were free at the time (named Tamara ) to pay .
when came to the counter she said and i quote " I'm sorry i ask the people behind to come first so i can't serve you" (who were coming from the selfservice counter side).
It was a 80 c water bottle and it would not even take a minute to do the transaction but she enjoyed i think making me go behind .
I thank her for the polite gesture she gave me and did not wait for her but went to the self service and did my transaction .
I wanted to speak to the manager but she was busy with few customers and i ask one of your stuff how to make a complaint and he gave me the details to send you this info .
I thought it was very unprofessional to ask the people who have gone to the selfservice to come to her and who is at her counter to go behind.
I think tamara has the right to have her own private beliefs and opinions in dealing with multicultural people at her free time but when she is working for a company like wooly's she should know that you need to serve all customers who pays the same dollars to get the same service and value for money.
I would like to make this complaint so that another customer like me will not be served the same way by tamara as i feel its very low for a company like you .

kay evans
from Coffs Harbour, NSW
The Classics range of frozen dinners "Slow Cooked Pork" with cheesy potato & cauliflower ,mash and carrots
Was actually Pork sausages with gravy and mash I liked it but it was NOT as described on the packaging

sheila pope
from Toorak, VIC
since Woolworth Moama NSW 2731 has been refurbished the service from checkouts is very very poor...At 9am No checkouts were open only the do it yourself area which was manned by an employee but which nobody was using, 1 fast lane which I had to use & lift groceries which contained heavy bottles from the trolley to a double story counter which no 80yr should expect to be doing...something must be wrong in the running of this supermarket to not have more employees to man the ordinary checkouts. I have been a customer with woolworths for many many years and feel very disgruntled with this situation...This isn't the first time this has happened tooo many.. but enough is enough.....

christine johns
from Melbourne, VIC
I wish to provide feedback bout the customer self serve check out area for the Bundoora Melbourne store. I was using the self checkout recently and had a male employee of around 16-18 stand approximately 2 feet from me watching me constantly. I felt so intimidated by his behaviour. Obviously he had been told to watch the customers as they scanned their items, but he made me feel like I about to do something "illegal". I got very flustered and felt quite anxious at his over the top and intrusive manner. I will not be shopping there again as this was not an isolated incidence of this type of heavy handed customer service behaviour. I will be shopping at Aldi from now on even though they do not have packing and self check out, I get treated with respect at Aldi and do not feel "watched" as I do at Woolworths. The store can use cameras at the self checkout in a discreet way, it is NOT ok to make customers feel they are criminals in training.

I have visited Woolworths Supermarket in Unley to buy a catch day gift card shown on a catalogue with a 1000 points promotion. I have been advised the store dont have any gift cards available and the promos was displayed on the walls. I have asked store to check if any other nearby have any of these vouchers so I can go there.The lady (or the manager) advised that none of the stores in Adelaide have these vouchers. I was intending to buy $500.
It is very disappointing that is stated in this catalogue and promos were clearly displayed in the Woolworths supermarket but the shelf across all the stores are empty. Ver bad service.

Peter Davies
from Lilyfield, NSW
Woolworths advertised "buy any 2 Philly products in one transaction and receive a platter. For two weeks in a row I purchased 2 Philly products requested a platter only to find the staff knew nothing about the promotion. I gave up in the end.
Secondly, I was informed by you that I would receive reward points for bringing in my own bags. I asked the checkout girl why she did not credit me with my bags, I had produced my rewards card. I was told we longer have that promotion. I checked with the store manager on duty who told me I was right and the checkout girl was wrong.
There seems to be a communication problem at your Park Beach Plaza store. Does management even both to speak to their staff?

Adam Spinks
from Parramatta, NSW
On the 17/08/2018 i was waiting out the front of Mount Druitt Woolworth's for them to open up at 7:00am. Once they opened up i went in to buy a packet of smokes, i got asked for my I'D i gave them my forklift license as its my most recent I'D, they said they couldn't accept that so i gave them my Learners License and they said your License has expired we cant accept that i said but it has my picture and my date of birth which my date of birth is the 17/03/1997 and they said no we still cant accept that. I did say to them that it is stupid and stuff i did go off at them which i am sorry for doing i was just annoyed at that certain time of what was happening. I would just like to know what can happen or is all this true with the I'D.

John Thomas
from Beaumaris, VIC
Why have you stopped selling eggs that are not refrigerated? I do not, and will never keep my eggs in the refrigerator and so your eggs are no longer suitable for me. Woolworths at Thrift Park, Parkdale has always had both refrigerated and off the shelf, but with the new layout, which I might add, is very inconvenient because the isles now have no break in the centre, has stopped having them non refrigerated, leaving me no choice but to go elsewhere. I might add that I have been a loyal Woollies customer at this shop for over 40 years but once I start going eslewhere I will most likely do all my shopping elsewhere as well.
A lost customer,
John

Someone here recently said that customer consultant "Barrington was "Awesome" - well I'm not so sure. What unnerved me was how easily he managed to wind me up over what was a simple matter: Jalapinos in my Sourdough Bread. To the uninitiated Jalapinos are Mexican Chilli. I must have been slow off the mark because Im 67, however his supercilious voice reeked of antipathy towards my problem. When I tried to explain that I suffer from GIRD and that Chilly can put me in hospital he turned my complaint into a university debate. "Halipinos" he said in a stuffy Melbourne Grammar accent, when I tried to explain how labeling Bread as Sourdough then writing underneath in smaller print - "with Jalapinos" was misleading. I tried to add that when I typed this label into Google that every one of the many hundred examples of this item were returned labelled - "Jalapino Bread", bar one - Woolworths. I then contended that the effect strong chilli can have on some people is akin to that of peanuts on others. I even presented recent evidence that people of different ethnic backgrounds had different tolerances to things like peanuts and Chilli. No nothing I said he agreed with. He, despite being half my age was more traveled and knew more about food allergies. When I mentioned I was sick and had sought medical assistance. He then came back with the line - so you went to a doctor, we have to escalate this! No I said I went to the chemist it being 8pm, with my script for 40mg Pantoprazole and additionally purchased double strength Gaviscon.
The real issue anyone with empathy would have understood without turning it into a university debate was Woolworths inappropriate product labeling. Woolworths it seems are trying to cash in on the Sourdough bread label by adding additional varieties that in effect are no longer Sourdough Bread - and need to be labelled as what they are: "Jalapino Bread". Or as Barrington said correctly in exquisite mocking Spanish - "Hallapino"
Well Barrington whoever you really are, you sure wound me up and pushed the right buttons. At first I thought you were Canadian with that Christopher Plummer plum in the mouth - then I thought Melbourne Grammar - then I thought Oxford educated South African via Durban. Now I just think you are the wrong type to be in customer service.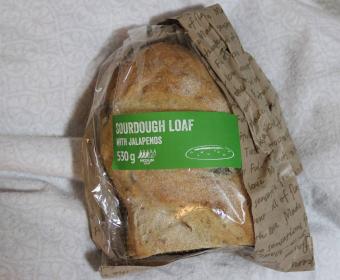 I needed to return 2 packs of Golden Delicious Apples purchased at Woolworths Kloof Branch because my child said they were sour but the staff member Princess Dlamini totally refused to process the return although i had a valid till slip. I tried to explain that my sister bought the same apples and had a similar complaint and my child also found that the apples were sour as she eats these type of apples all the time but she was not happy with these purchased from Woolworths. Princess refused to hear any excuses and did not take the items back for a refund or offer me an alternative. I am totally disgusted with her attitude and bad service. I eventually had to drive further away from where i reside to another Woolworths store where they gladly took back the items and gave me a refund with a smile and without any fuss or questions raised. I also am disgusted with the service from the Woolworths Customer Care whom i phoned on Monday, the consultant that answered the phone did not seem helpful so i asked to speak to the Supervisor/Manger whom to date have not called me. I then called the branch on Wednesday to speak to the store manager but he was not in, i left a message and he too has not called me since. I am very upset and disappointed in the way my complaint is handled and the disregard from customer care and mangerial staff in regards to my complaint. I will also post my complaint on social media so other customers can see what disgusting service Woolworths provides to their loyal customers in regards to returns or any type of complaints.

Robyn Meyer
from Cape Town, WC
I bought a Woolworths Pepper Steak Pie 450g, the one that you heat up in the oven for 30 min last week.
I have bought numerous pies in the past and have never had a problem but the latest pie I bought was very disappointing, to say the least.
The meat was inedible, only gristle and no gravy at all
I don't normally complain but felt this should be brought to your attention.
Regrds
Robyn Meyer
078 359 0354

kIT
from Dulwich Hill, NSW
I bought a bottle of milk online from Woolworth. I picked it in the evening on the 27/07/18. On the 2nd August morning, I found the milk is already expired as it was marked on the bottle best before 1/8/18. I called Woolworth customer service, the lady told me she cannot refund me for that milk because there is a 5 days policy on dairy products. I should consume the milk within 5 days not wait until it is expired.
As a customer, I am very disappoint with Woolworth's policy. My experience is I should open every single bag in store to check if all items are right before I picked up from the store. My experience is I should not bought any products online because you do not know what they will give you. Woolworth's policy only know by their staff and not by customers.
Eventually, the lady refund the money to me. She said I shall put down a note in your account that you have been educated about the dairy products. I feel bad for such a bad education with Woolworth

Kath Jackson
from New Farm, QLD
I have been a customer of woolworths for many years – probably your longest customer.
After being sick for several days and unable to shop I decided to order online for a delivery.
What a mess.
First I put in my postcode – to problems appeared.
Then my address – again no problem with delivery.
Trying to make up the order was hard with the specials keep appearing but I persevered and finally got to the checkout.
Free delivery on first order – no mention of the $100 limit.
Order before 6 pm for next day delivery – oops – no let's try 2 days.
I spoke to your customer service (why you call it that is beyond me – rude covers it)
I was told that the store's quote for that day was already filled.
Rang the store to check – oh no was the reply, we don't deliver.
So I am sitting here with an empty pantry and fridge – fingers crossed that I might
feel better tomorrow to go shopping –
Definitely NOT at woolworths.

raelene
from Bankstown, NSW
I am sick of your LACK of staff on the checkouts, your business takes billions of dollars from customers and we stand behind loaded trollys for an age because there is no customer service at the checkouts.Today was no different and while I was waiting 2 checkouts were closed leaving only 4 operating. I think its time a bit of service was offered to the people loyal to your store, incidently I shop at your Mount Gambier stores. Thank you.

Brenda Cernat
from Johannesburg, GT
Why are is WW using Killarney mall as a training ground for young inexperienced staff who have millennial attitudes?
All the older ,mature ,experiences staff seem to have disappeared and have been replaced by a rowdy,rude ,slack attitude filled bunch!
This store is no longer a pleasant shopping experience.
I have on many occasions had to remind the cashier that I as the customer in front of her,and I am the ONE she should be interfacing with and should NOT have to speaking to the packer or other staff members hanging around in her,in her African language.
The cashiers DONT SMILE ,they look grumpy and disgruntled .Should I have to feel bad that I can afford to shop at WW??????
This afternoon between 16H50 and 17h05 ,I strongly suggest you watch your camera footage of your incompetent ,arrogant "store manager"
Abraham Langa.
I had to remind him of who was the customer ,while he danced around with a hanger in his hand and we had to wait for 15minutes to pay.
Its quiet easy WW ,I can take my R3000 that I spend on food weekly elsewhere.The staff you have placed in Killarney are not representative of customers that shop there ,most so in ATITUDE!
He must be replaced, HIS ATITUDE SUCKS and he represents WW.Most concerning is that yo have placed him in this store !Have you not done your market research ?
I am expecting feedback regarding my complaint!

Rike Kullack
from Brisbane, QLD
Artisan bread. Over the past 4 months the walnut, currant & fennel loaf has deteriorated dramatically. When Woolworths first introduced the new line it was delicious but very expensive- ($6) but I would treat myself to it(I'm an age pensioner)..today when I bought a loaf it tasted & looked nothing like the walnut , currant & fennel bread. I have tried calling the number at the top of my docket on many occasions over the past months with no success. Is there no quality control of the product? So who is responsible? I'm upset that the quality has totally come to this & I've not been able to talk to a manager about this problem- I've been a loyal Woolies customer for many years & would like that to continue. I look forward to a response from Woolworths. Thank you. Rike Kullack

Nurunesa
from Cape Town, WC
I Bought shirts and was over charged by R10.00 by one of your cashiers Portia Cupido - who also didn't know about any of Woolworths products.It may seem like a small amount but if Woolworths gets away with overcharging people like this it will accumulate a higher value.
I cannot seems to attach the pictures here, upon your response I can send it.
Regards,
Nurunesa

Rang customer service line with enquiry, spoke to Barrington & he was awesome. Transferred me to my local store te issue. Spoke with Michael who's the manger, who also was awesome. Gave me all relevant information. They were both helpful & professional. Was a pleasure speaking to both.

Jennifer Argyrous
from Sydney, NSW
I know this is a 1st world problem, but the three Woolies stores I access (Bankstown Centro, Stockland Wetherill Park and Bonnyrigg) have been out of my current favourite chocolate for weeks! It is the Freys hazlenut MILK chocolate bar. Apparently it is everyone else's favourite too, because the stock is regularly out. Please note: no one likes the dark chocolate version or the popcorn crunch! Also, the GREEN TEA flavour of mochi (in the Asian products section) has also been out of stock at these locations as well (again, everyone's favourite!)
Could these items please be restocked more regularly?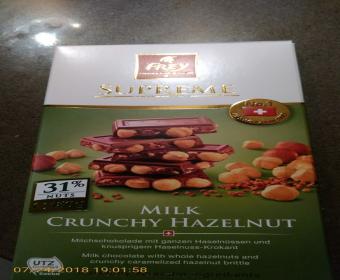 angela law
from Brisbane, QLD
Today at UNDERWOOD KURABY only 2 checkouts open both had long queue the 15 or less checkout not open people queuing up for self servethis is not good enough .I will be shopping at Aldi in future.

TIm McCarthy
from Sandy Bay, TAS
Beef Bourgignon 500g product was of unacceptable quality due to high component of inedible gristle. Shared product in a meal with two friends and one in particular had to leave a high proportion. I expect better from your own product priced at $20 per kg
Have feedback for Woolworths?
Thanks for your feedback!
Sorry. Please try again later!