Woolworths
Woolworths Complaints Continued... (Page 1)
496+ reviews added so far. Upset? Call Woolworths corporate: 1-800-638-434

Yesterday my grandson purchased a small packet of M&M's from our Woolworths Supermarket in Scottsdale, Tasmania. At the shelf where he picked it up the item had a sale ticket price of $1.00, down from $1.69. At the register it scanned at $1.69 so I pointed out the sale price and without checking at the shelf the girl called a supervisor who said it had been scanning at the higher price all afternoon. She charged my grandson $1.00. I asked the checkout girl why he hadn't received it for free under the scanning policy and she said "We already know that the price is not correct and also, you didn't leave the store." Not understanding I went up to the desk and ask why Woolworths had not honoured its scanning policy and was told that the Manager at the store has instructed checkout staff to not honour the policy if the buyer makes them aware of an overcharge at the register. Instead, the buyer must pay the higher price and actually leave the store, then return and ask for the policy to be implemented. I pointed out that it didn't say that on the printed policy that was displayed at the desk and the person just shrugged. Clearly this is not the correct way to implement a national scanning policy and it reflects poorly on the Woolworths brand that store managers are making decisions about the scanning policy at a store by store level.

Patricia Faye
from Johannesburg, GP
I bought shoes at Sandton city branch on Thursday 22 January 2015, Friday morning I realised at work the shoes are too big that's when I decided to exchange them at Wood mead branch. I explained my issues to Tshepo (cashier) he called manager Dumisane who was so rude to me telling me I must go where I bought the shoes I was so disappointed by the service provided by the manager I even left those shoes with Tshepo (cashier) worth R799. 00 I am not willing to pay those shoes up until I get the right size.

Denise Cleghorn
from Brisbane, QLD
I would like to make a complaint about your attendant at Woolworths Petrol Brown Plains. I was there to fill my car up tonight 21/02/19 about 6.30pm. I got out of the car with my 8 year old grandson and went to the pump. I put the pump in my car and realised the preset amount was not working so I asked my grandson to hold the pump while I figured out what was wrong with it. Your attendant came outside and started screaming at me saying he cannot fill up. I said to her I know he's not filling the car he's just holding it for me. She kept yelling a me even though I said three times, he's not filling up. The pump was not working. While I accept her right to inform me that my grandson is too young to fill up, what I will not accept is her abuse and her continuous screaming at me. It was way out of line. I am a customer and I will not be spoken to like a dog. She was aggressive and her yelling at me across the station is unacceptable. My grandson was upset by her aggression. There are more polite ways to speak to a customer. In my opinion she had no understanding of customer service and manners.

Degracia Mtshali
from Sandton, GT
I did a survey for Woolworths for which I was promised a voucher in Feb 2018, have been sending e-mail to customer service they are of no assistance.

norm tattersall
from Ryde, NSW
Approximately one month ago I purchased a Woolworths Cheese Cake, just a few days later I suffered an attach of diverticulitis, I was treated for that condition. About 10 days later I again purchased another Woolworths Cheese Cake & suffered the same fate, unfortunately with more severe symptoms, unfortunately the items purchased contained peanuts which I am allergic to. My complaint is that the labelling on this item is not legible, I was obliged to use a magnifying glass to read the label.
I am disappointed that your company engage in the practice of selling items with labels that are not legible, the company's duty of care towards customers is quite questionable.

carolyn jones
from Melbourne, VIC
To who it may concern,
Ref: car insurance claim no 911424
I had a minor car accident early this year & what should have been relatively easy lodging a claim to repair my car has caused me just so much stress & major upsets. I went to a repairer & they quoted $1,402 & sent it to you but I got the "we never received it", I then have sent it 15 times & it's the same story. I feel so let down & on the brink of a breakdown & therefore are withdrawing my claim with naturally a lot of hurt & anger, the bottom line is it's just too hard & not worth it if it effects my health & well being. You must work out a better system & much clearer email address to forward quotes as I truly do not want another person to go through what I have, it's been a very bad joke & has really taken it's toll on my health.
I am not going to report you to consumer affairs & do not wish to speak to anyone from your company, I just want to try & forget about the entire mess but strongly feel I am entitled to some form of compensation, whether it is a gift voucher ? I don't know. I will leave it in your hands but truly expect nothing.
Yours sincerely from an extremely disappointed & disallusioned long term 'Woolworths customer. Carolyn Jones

On 13th Feb, I bought a punnet (250gm) of Imported Strawberries at Woolworths Eastate for R44.99 and they have no juice and are sour and unpleasant. Sell by date is 16th Feb.
Please arrange replacement or credit.

Good day I bought Posh Pets Sachet of dog food today and noticed at home that the best before for this sachet was in October 2018 already
This is really disappointing for me from Woolworths, we do all we can to prevent our dogs from getting sick at all, didn't expected this from Woolworths
Charlotte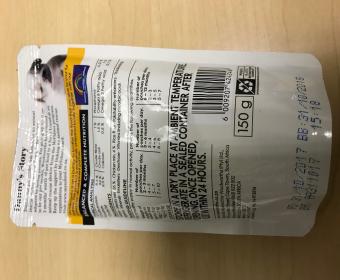 Ricky Midgley
from Brisbane, QLD
My post paid mobile (NOT! prepaid) is not allowing me to make a call with a voice message telling me that there are insufficient funds to make this call please recharge you account bla bla bla....
I have never ever missed a payment and i am unable to contact some one to sort it out when i very much need to use my phone. I have tried to call support using another phone only to find that this area is closed and won't be open till 09:00am. I have also tried online chat only to have chat repeatedly closed.
This is an extremely inconvenient system error this morning!
I have recently reported tower error/fault as well which is also another ongoing inconvenient error!
Having to type this instead of being able to utilise the very unit that is designed to talk to some this pains me as well!
Ricky

John Sparke
from Gold Coast, QLD
I buy a raffle ticket and then every time I enter the store I'm asked to buy again so to avoid this I will shop elsewere

Frank Azzopardi
from Glenmore Park, NSW
On 10 February, 2019 I purchased a 400 gram tub of Potato Salad (at a cost of $4.50) from the Woolworths Store at Allison Crescent, Menai.
The majority of the potato within potato salad was near uncooked/raw and uneatable.
We had a gathering to celebrate my partners birthday, and everyone complained that the potato in the salad was hard and uncooked.
I have attached a copy of the receipt.

Hi
This is the second time I've submitted this complaint about poor customer service. As yet I've received no verification of receipt of my complaint via the above email address.
The complaint submitted was in regard to an incident which occurred on 9th Saturday at 3:30 pm. The shop in question was Woolworths, Ocean Keys in Perth. As I said in the previous email I was rudely affronted by one of the packers, a female ,middle aged , brunette who admonished me for replacing food containers on the wrong shelf. consequently I had a not very enjoyable shopping experience as I was astounded at her rudeness. I assume and hope it was not racially motivated on account she had heard our accents just prior before putting me down. I've been a loyal Woollies customers for many years and now it makes me rethink my position.
I really do like shopping at this particular store and hope I to continue
Could you please acknowledge my email.
Gary Smith
24 Paymaster Way
Alkimos
0413774822

Karen
from Wollongong, NSW
My complaint is with the trolley collectors, they are rude and disrespectful.
Placing my 2 yr old granddaughter in the trolley, apparently taking to long for him. He jammed the trolleys through the door, which then trapped both of us against the window amongst all the other trolleys until he moved the ones blocking the door.
I totally understand he has to deal with cars and trucks and pedestrians and some people are just very unhelpful and rude. I am not one of those people and he make me feel quite angry and disgusted in his behaviour.
I am not one to complain but this man left a very sour strike against your otherwise great supermarket.

carolyn jones
from Glen Iris, VIC
My complaint is about an on going insurance car claim no. 911424, I just want my car fixed with is my right & I've
just about given up trying ! so very hard when it shouldn't be, impossible to get answers & correct email addresses
via phone & no-one replies to my emails except when you wanted me to pay my $800 excess which
I promptly did. I have a quote for repairs but just so hard to know where to send it & after waiting 30 minutes on
phone on 7/2/19 I was given the incorrect email address. Just so frustrated & will definitely be changing insurer's.
The service I have received deserves zero stars. Extremely disappointed & really don't think I will ever get repairs to my car & close to paying the $1,500 myself, out of my own pocket as just not worth the stress dealing with your employee's that really don't care.

Gary Smith
from Perth, WA
Hi
I've been a loyal Woollies customer for the last 10 years and in particular I shop often at the Ocean Keys branch despite living in Alkimos. I occasionally shop at the Butler branch. The reason I chose Woollies as my preferred grocery store as that the staff have always been very courteous and helpful, probably on par with Bunnings.
However, yesterday afternoon, 9/02/19, at about 3:30 in aisle 9, all that changed. I was behind my schedule and in a hurry. My wife had added disposable plastic food containers to our trolley. After a brief discussion we decided we had enough of these containers at home and did not need more. I proceeded to place them on the adjacent shelf,(not from where I had collected them from). I was then confronted by an Woolworths employee( a middle aged, brunette Caucasian woman) who was clearly having a frustrating afternoon and admonished me for not placing them back from where I picked them from. I was taken aback and did not enjoy the rest of my shopping. Consequently I will no be reconsidering shopping at Woolies and may use other grocery stores.
I will, also be extremely disappointed if this was racially motivated and hope that this not the case. Whilst no direct racially discriminating words where used, the employee clearly heard our accents during our discussion.
Kind Regards
Gary Smith (0413774822)
24 Paymaster Way
Alkimos
6038

Shopped at your Woolworths Warriewood store, was served by a girls called Charlotte, she is extremely rude, it's not the first time I have been served by her.
All the other girls are extremely nice bar this one. I do not like to use the self checkout as I feel I am taking someone's job away but if need be I may have to start using them.

Jana van der Merwe
from Cape Town, WC
Dear Woolworths
I buy roses on a weekly basis as I believe that every home and office should have flowers.
Yesterday however I went and bought roses from Woolworths in Palmyra and not even 24hrs later and my roses look half dead.
Now this is really not the norm, especially being a very cool day and it is sooo appauling.
Please can you rectify this.
Jana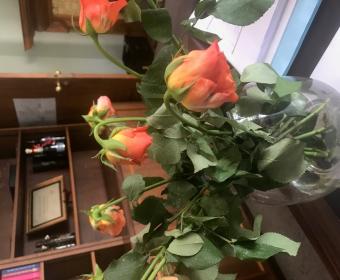 Ben Clark
from Moonee Ponds, VIC
I shopped at Woolworths Upper Burnie in Tasmania, and went thru a register and the staff member's name was Madison.
No greeting, no smile, no farewell. Sour faced and she was also rude to another staff member at your store. How do you employ staff like this.
Get rid of her. She is hopeless.
I have gone thru her register in the past and i see she is the same at all times.
Needless to say disappointed but with not enough manned registers available i had no choice but to go thru her, very rude !

Sheree Schofield
from Johannesburg, GT
Woolworths Campus Square - Ladies under wear - bra division - There is a huge sign stating that a trained staff member will assist.
December I was told that the lady was on leave. I went again yesterday and was informed that non of the staff is trained to assist. I asked for a tape measure and w
I Was told that they do not offer the service at all.
Shocking as I had wasted petrol to go there. I chose this branch as I thought that there would be more privacy .
SO MUC H FOR THE BRAND. THIS IS MIS ADVERTISING ..SHOCKING

Hi there,
I was shopping at Woolworths store.
You have advertised the 1.2kg weetbix at everyday low price $4 on a big sign in the cerl isle, but today it scanned up at $5. I was using self service and mentioned it to the lady working there. She wouldn't do anything about it, even when i mentioned about the massive isle sign, she just said all the prices that scan up correctly.
If thats correct you probably should take the sign down since it's false adverising.
Thanks

Aaron Mirshahi
from Alexandria, NSW
Hi
I have a really bad experience in customer service on the 19/01 at woolworth Springvale.
When i came to the front desk, I was given a distaseful facial gesture by One of the customer service name Jessica, she was helping another customer and she told me to wait and will get back to me after she finished helping the customer, i said ok. but afrer awhile i have waited at the front desk. when she was finished helping the first customer, she came toward the front desk with her body facing me, but her face kept away and avoided to eye contact, as though i am nonexistence and then turned and proceeded to serve another customer that was there after me at the register 6. i still waited for her to serve me but after a while but i felt small waiting there deliberately neglected, i decided to line up at register 6, as it was soon my turn, she came out of the front desk, and as she was about to leave the area, i confronted her as to why she neglected me in a degrading form, she then said to me that she will get masood to serve me, so i went back to the front desk, i was not served, so when i saw jessica again, i directly looked her in her eyes and using body language got her attention and told her to serve me. by then i was very stressed by the treatment and had to go out for a walk before coming back to make a complain. her way of degrading was very distasteful and uncalled for.
My name is Aaron Mirshahi, My number is 0451 089 140
Kindly contact me via my number about this issue as it caused a great deal of emotional stress and effected my day in an unpleasant way.
thank you.

Geoff Weston
from Liverpool, NSW
My local Woolworths supermarket at St Clair has recently undergone a makeover which I believe is a standard design for all of your stores. The net result of this refurbishment for the customer has been one of confusion, frustration and anger.
The dropping of certain product lines while understandable in the competitive world is disappointing as many appear to have been local product.
The main concern from my perspective and many of the other customers is the ridiculous product placement.
Comments from other shoppers are less than complimentary when discussing the designers of the store layout
Once again I understand that product placement is something of an art-form for the savvy marketers but wandering up and down looking for a specific product is not an enjoyable shopping experience especially after a long day at work.
Out of pure frustration I am now not looking any further and moving my business slowly to another supermarket and I do not think I am the only one.
A few examples, breakfast and deserts were always together, drinks are split over a number of aisles; finding a particular dairy product is pot luck and my personal favorite placement of "Back to School" products in the drink and confectionery aisle, which is quite a instance from the stationary displays.
I sense a lot of frustration and I respectfully suggest that you have a closer look at the way this is impacting on your customer base before you start losing big time.
regards Geoff

Charlene nagiah
from Midrand, GT
I was at your West Street Woolies store on the 15/01/2019 , I made a total purchase of 488.85. I bought LF CHOC pack of 4 milkshake on promotion .When I got home my son had opened it and it was horribly spoilt. I also tasted . My concern is that this is not the first experience I had .
I purchased the chicken steaklets last week also on promotion and that was sour . I purchase food items regularly at woolworths and im concerned as it seems like stuff that go on promo seem to have a defect.
Unfortunately I mislaid the till slip from last week items , but I do have the tillslip fot the pack of milkshakes .
I have been a customer with woolworths for years and I am very concerned now about the quality of goods sold.

Tania Scheepers
from Sandton, GT
I am a regular client at Woolworths Rondebosch, I love all the staff at the tills even the floor staff, but the problem I have is your Management, especially the Lady, she does not greet at all, not helpful either. it never was be like that before, you hardly see them on the floor.
Secondly , you never find what YOU LOOKING FOR, LIKE TODAY I WAS LOOKING FOR 6PACK HOTDOG ROLLS AND KEBABS, no stock
it is Friday and the weekend.
Very disappointing.

Charlaine Love
from Durban, NL
My complaint is I purchased a cooked chicken from woolworths mount richmore yesterday 17/01 round 17.00 hours and that was all we had for dinner when coming to dishing up the chicken was still bleeding inside and pink. Which I then had to put into the oven as there was no other food to make. I just feel this is unexceptable . I love my woolworths chickens . Anyhow think you should just check on your ovens or something.
thanking you kindly

Teresa Rose
from Modbury, SA
I spent about 3 minutes in woolworths tonight, (Casuarina woolworths, Darwin NT) walked in grabbed some oranges and bananas and quickly went to the self sevice cashier to pay. As i was walking out i was stopped by the security guard and asked if he can look in my little bag. I was quite insulted as they saw me walk inside (security was standing with 2 other woolworths staff) I said why? the security said again that he wanted to check my bag i refused and said that i was already out of the shop and told him to check the camera if they were suspicious of me. I was upset as im a regular customer and not once has my bag been checked in woolworths. Think there was a previous incident tonight as it was noisy before i walked into Woolworths. they think they can do that to any customer but all they do is chase good customers away from returning to woolworths. I was then followed by a woolworths staff and the same security and was told i was barred from returning as i refused to let my bag be checked. I responded to the staff and said i have the right to refuse and to please check their cameras if they were so concerned about me taking something. Was very disappointing as I have shopped in the same Woolies for over 6 years. Just shocking.

GEOFF ROBINS
from Tooronga, VIC
A month ago approx. I spoke to the regular Manager about poor quality meat from Drysdale store Victoria. I might ad I have been a happy customer for 40yrs until this pig of a manager NEEDS A REFRESHER COURSE IN PR.THERE ARE NOW 3 Supermarkets in Drysdale now Id love to see an improvement THANKYOU.

philip Kavanagh
from Ashburton, VIC

Marilyn Watson
from Brisbane, QLD
IYesterday I purchased a "250 gram" block of Woolworths Essentials unsalted butter at Woolworths Margate and when i weighed the product I had only received 219 grams.

Wendy Jones
from Melbourne, VIC
Where I live in Mossman, NQ, we have one option to buy food, and that is in a Woolworths. Since the megastore opened, all other small food retailers have closed, now we have no choice. Our store is open at 6 am, so to avoid the crowds and/or use the only time you have available, this is when you shop. At that time unfortunately, the bread isn't available in the bakery, the deli counter (meats) are still the leftovers from the day before, the deli counter (seafood) isn't stocked at all..zilch, nada! The fruit and vegetable section, has not been restocked, so many items are missing. One would have to question the wisdom of opening that early, if you are not going to staff adequately. So this brings us to the crux, the fresh(?) produce. I gave up buying stonefruit this year except for apricots, because they were rotting before they ripened, ditto for the avocados, I kept buying ones black and/or stringy inside. When I visited the store this morning at 7.30 am, I could not find a punnet of strawberries that did not have one or more rotten fruit in the punnet, the purple grapes were the same, I could not find a bag with no rotten fruit inside. The silverbeet and kale were 2nd rate at best. Onto the flowers, looking for flowers to place graveside, this area obviously, had not been looked at for a while, some bunches were days past their 'display till date', and many blooms were actually dead. When I mentioned this out to a staff member, he very helpfully pointed out that they were discounted, and they were, very heavily discounted, because they were dead!!! I'm sure you are aware that this is an ongoing problem, so don't bother blaming the floods, heatwave or any other handy excuse.
Thanks for your time, and if you thinking of sending me one of those placatory responses, about how important my message is to you don't bother, because we all know how much that means. Just another sign of shareholder driven strategy, and lack of respect for your customers. At this point I would like to mention what great staff you have here in the Mossman store.
Don't forget your customers are also shareholders.
Regards
Wendy Jones

Mrs. C. Wilson
from Melbourne, VIC
I am a very frequent customer of Woolworth Abbot Street but Also Smithfield. I have had some rather very unpleasant dealings with a female employee at the Abbot Street shop, actually on December 27, 2018. The 1st was when I asked at a cash counter if I could have a word with the manager. The young girl serving me shrugged her shoulder, moved her head towards another female employee, she then whispered something in her ear. The female employee came to me and her body language alone was hostile. I asked if she was the manager and with a swift nod she acknowledged that. I told her the reason; our daughter had done shopping for me from a list I had given her. Emptying the shopping bags I found a packet of cigarettes on the bottom of the shopping bag. We don't smoke in our house and she knew that. I told the "manager" this and asked her for a refund. I was asked for the receipt of the article but I could not provide that. The manager looked at me and said "no, we do not refund cigarettes" and walked away. I called her back and asked if I could change it for another brand and that she would to which I said "if you can do that then refunding can be done too". Woolworth "manager" walked away!
Since then I have been a number of times in the store to buy things and each time I was served by the same female, I saw her name = Karen". Woolworth has many employees but none of them is as notorious as "manager Karen", not many customers have a good word for her and as the reviews go it seems that it is apparent that Karen has got a severe problem.
Not getting a refund for a new and intact item is wrong, I mentioned that I was willing to given my name, address as well as telephone number and email address, to no avail, Karen just walked away.
On another occasion I asked Karen if it was possible to order an overseas drink as my terminally ill husband needs it. Now we have to drive all the way to Clifton Beach to buy at Coles 20 or 30 cans. Karen said "no" and again walked away . I am not upset, I am stunned that a person dealing with public in this way is kept in this demanding job. I look forward to your reply, please do not call me, a text message or email is appreciated.
(Mrs) C. Wilson van der Hulst

Ricki Clarke
from Melbourne, VIC
One the worst front end services I had took my own bag in self checkout and when I used it she said have to use a Woolworths bag in this area and to made it worst she looked in my bag took things out after I was done then put it back felt like my space was taken away from me , her name was Mellissa blonde person Upper Burnie in Tasmania … cant miss her she always talking to customers at self service instead giving people there space acting like being friendly very rude person … beware customers of this snake very fake at her job :(

Brett Noonan
from Sunshine West, VIC
My wife purchased Golden crumpets 6 pack bar code 9310043003014 Expiry date Jan 19 from BellPost store on Monday Dec 31st and when we went to use them on Jan 2nd they had already gone mouldy. Considering the time from between date of purchase and date of use by I find this unacceptable by any standards.
I await a response.
Yours Brett Noonan.

Paul HOGG
from Singapore, 01
In early November this year I approached the Woolworth's Store at
River link Shopping complex and spoke to the store manager requesting that I receive the weekly specials brochure at my residential address via Australia Post surface mail. To date I have not received any brochures. As it is now two months since I made the request, I find the situation unacceptable and urge you to arrange the immediate delivery of these brochures each week.. I can not see why a simple matter is placed in the too hard basket.

Mrs Robinson
from Sydney, NSW
Morning, as I have been shopping only in Woolworths supermarkets for over 51 years and 20 of those years as a Deli manager for your stores. I opened the Deli at Chester hill so I can appreciate how busy food departments are. This morning I went into Chester Hill to buy your double pack of round plain unfilled sponges. I asked the girl in the bakery isle had any as I had checked the shelves in the bread isle and display case outside the bakery. They only had rectangle ones which I did not want.
The young girl asked the two lads ( I will call them lads as they do not deserve the respect of being called men ) the oldest one which I think is the Bakery manager or 2nd in charge came over looked at me and I said " Do you have any unfilled sponges " he turned away and at the top of his voice yelled PHONE PHONE PHONE. I gather he had a phone call. The girl found 2 pkt in the freezer. I asked the younger of the two lads, what his name was and when the the oldest one came out the other whispered that I had asked his name. he walked over near me stuck out his chest and said What. As I am 70 I felt quite intimidated. I spoke to Michael who was running the store but feel this needs to be bought to your notice. Thank you for the great service I normally get from Chester Hill and our family wishes you all a Merry Christmas and A Safe New Year

Paru chetty
from Durban, NL
YES I WILL BE VERY SPECIFIC.
Why don't you have all your online offers for Durban on your Christmas cake offers

Mrs Theresa Quinlivan
from Macquarie Park, NSW
I was doing my weekly shopping as usual at woolworths, But this time i was shopping at the new woolworths in Coolbellup for the 3rd time, lovely store , plenty of produce but after paying i went to the cigarette kiosk to buy a carton of cigarettes, my 20 year old daughter was standing almost at the next checkout with my trolley waiting for me, The service girl by the name of Chealsea kept looking over at her and asked if she was my daughter, I said yes and she refused to sell me the cigarettes unless my daughter came over to her and showed her ID, MY daughter was not near me and usually doesnt have her bag, I was lucky on this occasion she did, I found the service girl to be quite rude and lucky i had already paid for my groceries or i would have just walked out.

Angelique
from Centurion, GT
To whom it may concern,
On the 24/11/2018 me and my Fiance whent to go and buy some food from your crossings store.
When getting to the till and having to want to put this on the woolworths card something was wrong so there was a lady that took my Fiance's ID and card to try and resolve the problem. After about 10 minutes she called my Fiance he spoke to the people on the phone. She then said that she needs to void the slip and fax this to head office so all the while standing one side while feeling embarresed because everyone can see there is a problem. So after about another 20 odd minutes passing i decided to ask where she whent as i have arthiritus and my legs and feet are hurting from the standing. I walked to the last till and asked where the manager was and the other lady said i am the Manager so i started to explain that we are waiting for the other lady and to get back to us and i would like to know how long its still gonna take because its a bit embarrasing. She then without listining to the whole story asked me what till i was at. I showed her she walked to the till i asked her to listen to me and what the problem was then she did not need to speak to anyone else while standing at till she replied to me i need to get the story from her (the cashier) insinuating that i would lie to her about something.  I than said to Gomotso (the manager) that if she just listend to me she would not have to ask anyone else what happened and she started laughing at me and i asked her are you really lauging right now and with an attitude she said yes she was. She was so rude and unprofessional that even the man that also had a tag that said Manager came and took her away.
Me and my fiance left without the food we needed. I am so dissapointed and i would like a Manager to call me back
Your feedback regarding this matter will be highly appriciated .

Paul North
from Port Macquarie, NSW
OVER COOKED CHICKEN AGAIN. !!!
store ID 1180 010 trans 9050 24/11/2018
Great new store layout.
Obviously new chicken cookers installed.
Chicken as above receipt at 17.19pm cooked 16.10pm. The lower leg portion was that overcooked it had completely dried up. The breast meat was dry and tough. As a regular customer your roast chickens are no longer tender and moist. Please do something about it.!!!
If Coles and IGA can do so should Woolworths. I am not happy as I have previously complained about overcooked chicken and obviously nothing has changed...

Elize du Preez
from Johannesburg, GT
The rap music that they play in the store is so loud it is impossible to do your shopping it sounds like a rock concert even the other shoppers were complaining even the manager at East Gate said that it was very loud but could not assist as it head office

Riaan Pretorius
from Nelspruit, MP
There are very few non-Halaal options in your Nelspruit Stores. All Unilever products are Halaal and there are no other non-Halaal product equivalents. An example would be Magnum Ice Cream.

Lyn Humphris
from Melbourne, VIC
I purchased what was labelled as "Roast Pork" from the heated stand at your store in Malvern Vic last night about 5:15pm. When I got home I discovered it was actually a piece of ham inside a net bag and completely sealed in plastic! Had I lived locally I would have returned to the store immediately but I live in Heidelberg and travel by public transport so that was not an option. (It was a one-off visit to Malvern to attend a market research session.) Needless to say, I wasn't very happy as I can rarely afford to buy meat and only purchased this as it had been heavily reduced in price. (It was marked as out of the oven at 12:40pm.) I am a pensioner and was most upset that I had wasted my money. Not only did I consider it a problem having the plastic bag in the oven, I am unable to consume high salt foods. I hope you will at least instruct your deli staff on the difference between roast pork and ham as well as safe cooking techniques.
Regards
Lyn Humphris

Teresa
from Earlwood, NSW
I had one bottle of milk to pay for and because there was a lady in EXPRESS lane with a trolley full I had to wait 15 minutes came on OPEN more checkouts EXPRESS lane is 15 items or less and you SHOULD put that on the sign to let people know. No wonder you are losing customers I would have left the item on the checkout and go else where but Mum likes Woolworths milk I don't know why

Jan Wynne
from Glen Waverley, VIC
I visited your Brentford Square Store 3173 (Vermont) and my rewards card did not register even though the machine beeped
and light was green I reported it to the service desk as I have a special offer for this week and wanted the amount recorded
against my card (9344682943790 - $35.84 - pos 1 trans 6716 19.55 3/11/2018)
The girl Elle informed me that it is not their fault if the machine does not work and that she could not
fix the problem and told me to 'have a good night'. I informed her I was not happy with the store as the previous night Elle had charged me twice on an item (excuse change over - staff swapped over on the register while in the middle of my purchases)
Her manner was condescending, repeating over and over to 'have a good night'. Her responses to my complaints incensed me even more. I walked away then returned to the service desk as I decided to return all the items for refund
Elle ignored me and I waited for another staff member. She then came up and asked why I was returning my purchases and was it only because of the points not being registered (apparently she did not serve me as she was off duty - I answered and said she should not be behind the desk- her reply was she stayed to help staff ) When I said I wanted a refund she then asked to look in my bag I asked why and was told I may have forgotten an item ( all 8 items were on the counter and she had my docket in her hand to check) I took offence at her accusation.
She then requested ID for refund even though I was still in the store and had just purchased items. I gave her my drivers licence she then advised me that it would take a while to fill in all details I took all items back and threw them in the trolley and advised her I would not shop in that store again Her reply was 'you have a good night and we will see you again' - great way to treat an extremely angry customer
I shall now be checking out the local Coles Store!
Sincerely yours,
Jan Wynne
(a former satisfied regular Woolies shopper)

I love shopping at your Port Hedland store as the produce is of outstanding quality any time of the day / night . I also love the range into your deli . I was totally gob smacked when I went to your deli on the 26th October 2018 about 4 pm . I was approached by a young girl I don't know her name as she wasn't wearing a name badge maybe 18-21 . She was chewing gum like a jersey cow as she spoke to me , was wearing more jewellery than a jewellery shop and to top it off she had the longest pink false finger nails . It was like wtf I'm pretty sure there are policies that don't allow this . I walked away without buying anything as I didn't want any spit from her gum , broken nail or a piece of jewellery in my food . What a joke

peter cavanagh
from Woolloongabba, QLD
Woolworths Nambour was shopping to day Friday 26th with my wife at 2. .30 pm out of all the checkouts only 3 were being used, people were lined up waiting, and waiting,I asked one of the staff to see if more checkouts could be opened,nothing happened for quite awhile so I asked again and wastold someone had come to see and said the was no one there.Very strange as people were lined up waiting,
My wife and I are 79 years of age and now were to sit and wait to be served, I was about to leave the store with my wife when a supervisor turned up with a bad grace and ordered a member to open up the till.Last year woolworths assured customers no hold ups at the checkouts.Looks like this went out the window with good service.Not happy.

A E .Mothersill
from Brisbane, QLD
Their Jamie Cumberland sausages are not even close to the genuine ones .Thrown a load of pepper in to try to flavour them

Brandon Wootton
from Kelmscott, WA
Why should i have to wait 48 or more hours for my money to be refunded back into my account. I asked the lady for a cash refund and she said it can only be put back on my card. This should not happen. I want my money and should not have to wait 2 days for it. I am done with your company.
Have feedback for Woolworths?
Thanks for your feedback!
Sorry. Please try again later!