Wendy's
Wendy's Complaints Continued... (Page 1)
787+ reviews added so far. Upset? Call Wendy's corporate: 614-764-3100

Sue Petrosky
from Tempe, AZ
9/20/18 @ 4:00 pm Store 11633 ( ZERO stars for this store)
I went inside the store to avoid a very long line of cars in drive through. Kevin, who took my order, did not acknowledge me, acted as if it was a imposition to take my order, did not thank me for placing the order, and then walked away. I wasn't even sure if he had placed the order.
Eventually my order was sitting on the counter, but no one would give it to me, and Kevin had strangely disappeared. Finally a lady came up and tossed the bag on the counter. I took it and left. I would have left this terrible excuse for customer service pass, but when I got home I realized they had only given me 2 dressings for my "full size" salad when I requested four.
I have placed this same order a hundred times at other Wendy's, and never has my request gone unanswered. I did call the store manager about this lack of customer service, and she asked me to come back and they would correctly fill the order. Why would I go back into heavy traffic to complete an order which they should have gotten right in the first place. This store is in serious need of customer service skills and attention to detail.

Marti Bielmyer
from Lyman, SC
Ashley was very rude to me when I tried to swap sweet tea for unsweet tea. She refused and said, Well, the server got it out of the unsweet machine and it is UNSWEET. I said, it is sweet. She disappeared and left me at drive thru window. I flagged down a lady i thought was manager. she apologized and said she would handle it. A nice guy swapped my tea with a smile
Manager said not to call corp. It would come down on her. Im a customer over 25 years and always treated so nice until today

Linda Williams
from Wilmington, DE
I went to Wendy's @ 4300 Kirkwood Hwy, Wilmington, DE 19808 to get a half Harvest Chicken salad with extra chicken as I always do, I usually have no issues but then again I usually go to the Wendy's a little further away in Elsmere, De because they are on the mark there and always good--But today I was in a hurry on my lunch went through the drive through @ 4300 Kirkwood Highway Wilmington, DE 19808 and order the same as always--I arrived back at my office to eat my lunch in a hurry as time was close and there were literally 3 small chucks of chicken-- I immediately call the Wendy's 302-998-1804 and voiced my complaint to a female who told me she was the manager-- I asked her name and she avoided giving me any information-- all she said was I could bring the salad back and they would refund the 1.50 which they charged me for the extra chicken that was not there-- I repeatedly said the $1.50 is one issue the other is the fact there was only 3 pieces not filets...not strips just pieces (3) she took my name said they would refund the me the 1.50 when I again asked her name she hung up on me-- I tried several times to call back and got a recording-- I am so frustrated because I don't have a receipt which WAS NOT given to me and I honestly didn't think anything of it as I paid cash $6.29--- This is the worst Wendy's by far and Dave Thomas would be extremely disappointed to say the least.. My name is Linda Williams and my contact phone# 302-299-9909

phillip layton
from Chicago, IL
My wife ordered food from you at opening, 10:30am. On the first bite I got a mouthful of hair. I opened my burger to see a fly so my assumption is either someone dropped my food or swept debris into it. I tossed our food onto the counter and told the cashier that I wanted a refund and that he needed to check their kitchen. Long story short the day manager, Ryan, kept telling me I was unreasonable and my actions were uncalled for. My actions being demanding they check their kitchen because they are selling tainted food. ZERO concern from him. If I could rate you 0 stars I would.

Virginia Murphy
from Pittsburgh, PA
Wendy's #00002347 located at 603 Clairton Blvd Pittsburgh PA 15236 on 9/19. Once again and this was a lunch time went through the drive thru and burger was warm bun was burned and fries were not even warm. When you go through a drive thru that means to me your on your way not sitting in the parking lot. We have gone through this drive thru several times and different times of the day dinner, evening and food was not Wendy's standards. I've taken items back in to have them made over. I have always enjoyed Wendy's but will never use this one again.

EDDIE COOPER
from Nashville, TN
The food was okay. No real problems with that. The problem is the freestyle drink machine. I love Coke, but these machines ruin the flavor of Coke. I'm surprised Coke distributes their products this way. I am starting to avoid restaurants that use these machines. I like Wendy's but have decided to not eat there much as a result of a bad lunch experience yesterday. Thanks for the baconator but I'm out.

Sharon Farley
from Senoia, GA
Went to drive through around 11am on Sat., 9/8/18. Only one windown open, so paid and got my food at one window.
Dealt with 2 people. BOTH of them just handed me things. NOT A ONE said ANYTHING, most esp. thank you.
RUDE> in addition no receipt was given. Girl took a long time to make change, seemed fishy.
To top if off, my order was wrong when I got home. What happened to this Wendy's???????????/

Went to Wendy's west side Spartanburg last night. Ordered two double cheeseburgers with mayo only, and one with lettuce and tomato. Got one double one single and the one with lettuce and tomato had the greens from the salads on it sprouts and all. All of the staff were laughing inexperienced teenagers. Everyone that came in was laughing at them and making fun of them. They also announced they were out of chili! A police officer ordered something at the window, drove off and had to come back, come in and get his correct order. The meat was very old and dry and made both my wife and I sick! I had to stay home all day today due to this. WE WILL. EVER PATRONIZE A Y WENDYS RESTAURANT EVER AGAIN.

John dial
from Alexandria, VA
I went to lunch at Wendy's in Annapolis, md on West Street. They did a Reno on dining area, it is horrible seating is like school seats. Seating is uncomfortable and the food was not fresh. I will probably never go there again. What were you thinking when you did the dining area.

I purchased a grilled chicken sandwich from Wendys on Howe Ave in Akron Ohio. The Sandwich had a long piece of hair in it. They would not give a refund or replace my sandwich. I will NEVER go to Wendy's again.

Rebecca Hunt
from Blanchester, OH
I usually and in many many years have never had any problems with the accuracy of my food orders from any Wendy's in my area and beyond, but for the first time on 09/04/2018 at 8:15 PM at the Wendys store at 900 N. High Street Hillsboro, Ohio.....After 2 days and all day in the middle of moving myself and my family, I myself drove through Wendy's for a meal. Over the intercom the server at the Drive In window was confused as to what I clearly said and ordered (this usually never happens either! Wendys is always very attentive and quick!!)
He finally heard my order and it showed on the screen correctly I drove up and paid but again.... he was confused and asked.... Did I order a Frosty? yes.... Did I order a lemonade? yes...... At this point after going over my $10.47 order again I was sure he had heard me correctly and my food was on the way. I was in a hurry yet paid for my food and was given it through the window and mistakenly didnt really look at my order or think about what was missing until I had pulled away and when I discovered I DIDNT receive 2 items I had paid for (2 drinks) I did not want to fight traffic to go back and do what I had just done AGAIN. And thought it wasnt worth my trouble but I was and am very disappointed that after years, decades! of driving thru Wendys I had such a problem in my order being complete.

Kimberly Nelson
from Prophetstown, IL
I just visited my local Wendy's for the last time! They are rude at the Sterling, IL location. I just visited on Sunday, September 1st and the guy acted as if he had never worked a minute on the job but come to find out has been there a while. They gave me the wrong order, which was meant for the car behind me in drive through. They have never been efficient or had smiles!

Donald
from Fort Scott, KS
Ordered at the one in Fort Scott, Ks. ordered with onion got one ring of a slice of onion on my sandwich. At over 5$ a double you should give a full slice on your sandwiches. You need to use dill pickles instead of bread and butter pickles.

Michaela
from Hollywood, FL
My order was not ready when I pulled up to the second window for pick up. I was told my chicken tenders were not done cooking and was asked to pull over to the side and someone will bring it out to me. That was fine with me and figured at least I have hot food. I waited 10 minutes finally my food was brought to me, grateful I drove off. Once I got home my tenders was warm, rubbery and old looking. I am highly upset top say the least. $7.10 wasted again at Wendy's.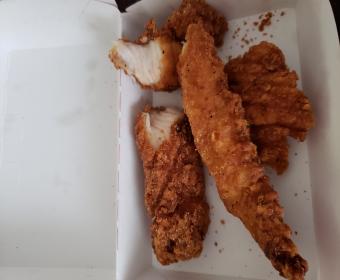 Marcia Drake
from Traverse City, MI
My husband and I ate at Wendy's located at 1942 Munson Ave in Traverse City Michigan this evening and couldn't believe what took place. The night manager was barking orders at all of us telling us exactly how we should order our food and telling the gentleman in front of us he only had two hands and was totally rude to him and everyone in line. When we left, another man came over to us (in the parking lot) and remarked that he also had never experienced this in a fast food restaurant or any restaurant. Cannot imagine working for this guy!!! If you are having problems with this store he is the reason. We will not go back as long as HE is in charge, what a jerk

Karan Cross
from Borger, TX
Came into your Canyon Texas store. No one was anywhere behind the counter. Several people finally came and looked at us but didn't wait on us. One guy looked like he had been asleep. We listened to 3 songs play before someone finally spoke to us. By that time we were headed out the door! Went to McDonalds. Not likely to come again

Shaheedah Johnson
from Charlotte, NC
I went to your location at 8720 Rachel Freeman Way, Charlotte, North Carolina, the cashier was Danisha at 1:43 for lunch. My co-worker that was on lunch with me started ordering her food first, which was fine. I told the cashier that the orders would be together since I was paying for them, she then replied that information was irrelevant at that moment. I didn't like her reply but I didn't say anything because my lunch is only 30mins so I wanted to hurry up anyway. So I placed my order and in the process of paying, your cashier then says "ooh that baby got your belly button poking out". IM NOT PREGNANT, NOR DO I LOOK PREGNANT. She assumed that my pants buckle was my belly button. so at that point, she could tell I was not happy with the service so I took my cup from her and went to get my drink. One of the other customers that heard her because she was very loud about it came up and whispered to me that I don't look pregnant and she just doesn't have any manners. So while we were waiting for our food and standing near the drink machine, she asked me from behind the counter was I still mad at her. I said, yes especially since she keeps deciding to talk like she was talking to the whole restaurant, then she goes and gets our food and hand it to us. I didn't even eat my food. I didn't trust what she could have done to it. I didn't see her give anyone else their food, she stayed at the register, but she goes and gets mine after I said I was mad.
What really made me mad is that I lost my baby in March so her bringing that up just made me think about my baby more. I wasted my money because I was afraid she did something to my food and now I'm never going to that location again. I'm not sure if you give any type of customer service training for your cashiers but she is definitely the worst cashier I have ever come across. She was talking to not just me but other people like she knew them. That's not good customer service, its good to relate, but its bad to assume things and its even worse when the rest of the customers can hear it. I know this email is about 3 days late, but I couldn't find my receipt until today. It was still in my co-worker's car. If I could give no stars I would. I don't know how the food was because I refused to eat it and the service was the absolute worst ever. Not one part of that short time being in there was a good time. Even worse, the other people behind the counter heard her but no one said anything. Either there was no manager there at that time or they just didn't care as long as the orders got out. I would say she belongs in the kitchen away from customers but she shouldn't even touch people's food anymore. I have been in customer service for over 18 years and every teacher I have had would pass out if they saw how she speaks to people.
receipt info
Host: Danisha
8/28/2018 1:43 pm
10090
I used my Visa ending in 1048 total was 8.66 auth#154638
It was listed under my co-workers' name Ky but it was my debit card that was used to pay for it.

Mary Poskitt
from Jupiter, FL
I never go to the Wendy's in Jupiter, Florida. It is the worst ever. Today, in a rush , I broke my promise and went again through the drive in . I got there at 5:25 pm and waited until 5:45 to give my order at the drive thru. I stated I wanted a plain Hamburger with just ketchup and mustard. NO CHEESE. I went to the pick up window and again reviewed my order and stated NO CHEESE . I drove home and got a hamburger with mayo , mustard, pickles , lettuce tomato and CHEESE. To say the least my son would not eat it and now he is hungry and I am looking for something to appease him before he goes off to practice. THE WENDY'S IN JUPITER ON INDIANTOWN ROAD IS THE WORST WENDY'S IN THE NATION. IT IS CONSTANTLY GETTING ORDERS WRONG AND THE DRIVE THRU IS THE LONGEST WAITS. THIS HAS BEEN GOING ON FOR YEARS AND SINCE THIS WENDY'S CAME TO JUPITER. YOU IN CORPORATE DO NOTHING TO FIX THIS MESS. I WILL NOT GO TO WENDY'S EVER ANYWHERE AGAIN.

Jason Rollins
from Columbus, OH
Wendy's Address:
1483 Olentangy River Rd., Columbus OH
Around 6:30pm 8/18/2018
one of my security friends was getting me some food at your Wendy's drive through, he went through and afterwards, realized he didn't get the frosty from the receipt, so my security officer friend swung back around and ordered a frosty for himself and a double stacker, as he approached the first person your drive through lady didn't realized he ordered a new frosty and she owed a frosty from the last recipe and had a receipt for the last order that he didn't get the frosty from the first order, so she leaned over to look inside my security officers friends car to check if he was hiding a frosty. Not only that, your guy on giving out the food at the delivery said to my security officer going through the second time around that you guys don't have any honey mustard, so my security officer told him he just got a couple on the last order how can they be out in the middle of the day, then the guy gave him a couple more.

Archie
from Fort Lauderdale, FL
Wendy's 2434. 1100 nw 54th st Miami. Drive thru line has a wait if 4 to 5 minutes before they answer. Each car just sat there until someone answers.

Larry Bernhardt
from Lancaster, PA
We were at the Wendy's next to Hershey Park in Hershey, PA on August 13th, 2018 at 1:30 pm. The service was very slow at the counter and very inefficient, with a number of items missing from the order for a family of seven.
However, my main concern. was the management having only one person at the counter at the time, take orders, taking the money, and then getting the food items without washing his hands or putting on gloves. He would package the fresh fries, make the frosties, and touch all of the packaged food he placed in the bags. As you know this is a violation, and an embarrassment to the company when violations like this are made public.
Larry Bernhardt

Gary Johnson
from Hagerstown, MD
I bought over $18 worth of items at Wendys on the Sharpsburg Pike in Hagerstown, Maryland this afternoon.
One of the items was a large Southwestern Salad. The only items in the salad was lettuce and a slice of tomato.
Nothing else.
I live in Smithsburg about 10 miles from the Sharpsburg Wendy's and did not realize what was missing in the Salad until I got home.
I feel this was really poor customer service.
I'm 66 years old and don't make complaints often. But this was just poor service.
Gary Johnson
9 Grove Creek Circle,
Smithsburg, Maryland 21783
301-824-3073

Harlod thomas
from Kalamazoo, MI
how can you go into wendys at 4301 W Centre Avenue, portage mi at 6 pm lunch time and get cold , mushy food?? this has happened more than once....you need a new manager....

We at dinner at Wendy's in Defiance Ohio, I ordered a small serving of fries and got a large, the fries tasted old. My hamburger looked like a mac truck ran over it and it looked like it was sitting for awhile too.
So I go to the condiment table and the floor was so sticky it actually took my shoe off of my foot!!!!!
The carpet needed to be tidied up too as food was laying on the carpet. No it wasn't busy as the workers seemed to have time to lay over the counter!
Thank you

Margaret Hearn
from Acworth, GA
I went into Wendys today to get 2 large chocolate frosty's. Chanise was talking to a man about job openings. He said there were openings at Dollar General and others around Wendy's. Chanise said I hope so I can not work here. Finally, he saw me and stepped aside. I ordered and Chanise brought them to the counter. I looked and the frosty was over the cup all over the sides on both. She said to me, I thought they were for here, then she says the lids are over there. I looked at her and said under my breath. Are you for real! The Customer service at this location is very poor at times. Does the manager see or know what goes on? I was there at 3:29pm on 08/09/2018. The store # 00001131. My ticket #20081.
I do not want anything. I just want you to know about the service from your employee. She does not like her job this is for sure.
Thank you for listening.
Margaret Hearn

Carol Westfall
from Camillus, NY
I just bought lunch at Wendy's in Camillus, New York, which was a chicken sandwich. I never had a chicken sandwich that was actually TOUGH. It was like eating a grizzly piece of chicken. I even looked to see if it was all grizzle. It wasn't. But it was horrible. I had to throw it away.

Richard Barzelatto
from Miami, FL
Ive never been cursed or yelled at from a wendys or any fast food chain EVER in my life. I requested a bbq sauce and was told I could only have one sauce so I said ok ill have a bbq. They insisted I had already been given one so I replied ok no I haven't but ill pay for an extra. I was attacked by 3-4 employees and felt threated and racially profiled for a BBQ SAUCE. I requested a refund and kept being told I was holding the line up?? Finally I was given my money back and went to mcdonalds and was given 4 sauces of my choice. SOOO disappointed in this and Wendys as a whole.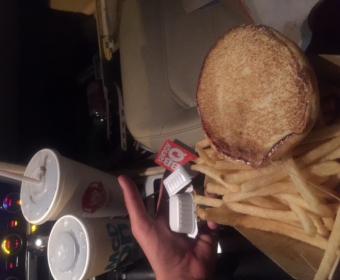 James Marin
from Phoenix, AZ
Restaurant conditions sweltering hot in Louisiana in August , fountain drinks out of service, told after we started to order. Card POS glitchy to pay with debit card. Flies in restaurant.

James Folck
from Springfield, OH
I stopped at the London Ohio Rt 42 Location 7/ 7 / 2018 - 12:30 . I ordered a small chili a large chili a small Frosty a fry, double stacker and a Dr Pepper.
We received no spoons to eat our chili and no small frosty. We where 2 miles down I-70 before we discovered the missing items.
This is the second time we visited the location and got shorted on items.
We stop at this location on our way home from Columbus. My Mother loves the Frosty's.
Think you need to retrain the staff.
Thank You James

I went to family with my partner and his two children. We received half of our food cold. The manager fired a gentleman while we were sitting there and yelled at the rest of the staff for twenty minutes. I went to the counter and asked to speak to her and was waved away. I called the corporate complaint line twice and was on hold for over an hour with no one picking up.

Michael Ferrin
from Boise, ID
I went with my family yesterday evening thru the drive thru and received poor customer service. We also did not receive a receipt with our meal. We waited in line for more than 10 minutes and we were the first in line. We also didn't receive chocolate milk with our kids meal so I had to go inside to get it.

valerie tyler
from Rock Springs, WY
I live in Ashland, Oregon. We only have 2 fast food restaurants. One being Wendy"s. The manager that used to run the place is no longer there.
You can tell a difference in the building inside and the service. I was inside sitting waiting for my order. One small combo of the double burger with
cheese, no onion. One chicken taco salad. When I got home the burger was a bacon burger and the chicken on my salad was awful. you couldn't even chew through it. I drove back to replace the salad and tell them that they gave us the wrong burger. Manager apologized. I waited for fresh chicken to be cooked. 7 minutes. They have a new young man at the counter who is very polite and very apologetic. He does not know how to multi task. He could only take one order, wait until order completed then take another persons order. One woman waited at least 12 to 15 minutes to place her order. The clerk, maybe Mark. Kept looking at her and smiling. I finally said, your going to have to speak up because he wont take your order until the others are completed. She was the only person in line. He heard me and looked at the woman. She said all I want are two chocolate
frosty's. I probably waited 15 minutes for my freshly cooked chicken salad. While waiting I was noticing how dirty the place is. Carpets had food on them. The floor had soda spilled and dried. The wall are dirty with food and just aged in general. Also where pictures might have been there are screws in the wallpaper. The wood paneling around the walls is dirty and lacking paint. I know this Wendy's has been here a long time and believe me it shows. I think a regional manager needs to come in and take a seat and take a close look. Time for this wendy's to have a much needed facelift.

Dorothea Joyce
from Pittsburgh, PA
WENDYS IN HOMESTEAD PA, PICTURE ATTACHED, I WOULD LIKE YOU TO GUESS WHAT IT IS. I SHOWED THE PICTURE TO THE MANGER ED OR TED?? He was working, on a Sunday, around 1:30pm. I SHOWED HIM THE PICTURE, HE DIDNT SEE ANYTHING WRONG, NO APOLOGY, NO SHOWING OF FEELING OR KINDNESS!! HE DID NOT REFUND ANYTHING OR OFFER A COUPON, NOTHING, NOTHING. THIS PERSON SHOULD N O T BE WORKING AT WENDYS OR ANY PLACE TO ANY ACCESS TO CUSTOMERS. HOW DOES HE MANAGE, HE D O E S N O T........... I AM CHECKING JUST TO SEE IF HE IS STILL THERE. HE NEEDS FIRED...THIS IS NOT THE FIRST FOR HIS HORRIBLE WAY TREATING CUSTOMERS....!!!
DONT HIRE BELOW DAVE THOMAS' STANDARDS!!!!!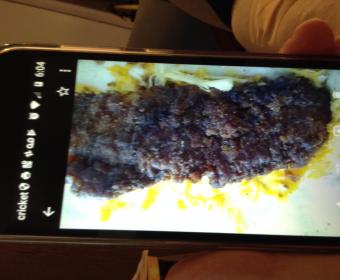 Paula/CaryBauer
from Lilburn, GA
Store # 7404. It took on an average of 20 to 25 minutes for them to get orders out. It was really busy I do understand inside and the drive-thru. I do not know what was taking so long but our food was cold and we even didn't get it all until we complained. The manager took my husband's sandwich which was very cold and said something and nastily threw it in the trash. She has been there for a long time and once I saw her remove her shoes, place them on a table that customers use and then change into others. She is very sloppy in her dressing too. By the way we weren't the only ones that we were waiting-the front lobby was full and spilled over into the eating area. People complaining everywhere. People who came in after us got their food way before we did too.

Marvin wilson
from Cornelia, GA
Fries were cold and the dark haired guy named joey, possibly a mgr was very rude when i asked for fresh hot fries instead of the cold old fries i was given. This happened about 2pm in the thompson bridge gainesville ga location. I also asked for a receipt because the cashier forgot to give it to me and he said that he couldnt do that, and that i should have made the cashier give it to me, then dumped my fries in a bag and shoved them at me and walked off i was very appalled at his behavior.

Mark S Schultheis
from Aurora, CO
Hello, so three times I have ordered the Asiago Chicken sandwich at Colfax and Chambers in Aurora , Colorado, in the drive thru, and each time I have received a Daves double. This has been in the last 6 months. I haven't gone back in the last 3 months because I didn't get my correct order. Today - after a meeting out near DIA (Denver International Airport) we stopped at the Wendy's at Chamber Rd and I-70 because my boss was hankerin for a Wendy's. I ordered a double because I knew that - that is what I'd get anyway no matter what I ordered. My boss was teasing me about the messed up orders I get. So he ordered a double and a side salad. when we got back to the office, he had his double and fries, but no side salad - he received a backed potato. I received the double w/ fries. So they seem to have the doubles thing down. Please tell me- what is the secret to ordering and getting what you want at Wendy's? Or should I just avoid Wendy's all together.

Annette Pemberton
from Nazareth, PA
I was at your store in Hellertown PA on Saturday July 28th at about 2:00 pm with my grand children, we have been eating at this location for years. As we were placing our order a man approached the drive through window and started screaming out the window at somebody in a car. He was screaming fuck you hitch over and over along with many other obscenities.I was shocked that someone in your store would act in such a manner,my grand children were freitend and wanted to leave. The girl taking out order was so flustered that she totally messed up our order.She couldn't apologize enough and explained to me that the man doing the screaming was the manager and the person he was screaming at was his girlfriend.She said it happens often and because he's the manager they are afraid to say anything for fear of losing their jobs.I find this behavior appalling and unacceptable for a family resturaunt.I don't think we will be going back there that language is not the kind of thing I want my grand children exposed to.I'm sorry that we now need to find some place else to eat

Corey PRatt
from Aurora, IL
My wife I was coming back from the doctor so we decide to dinner from our favorite place to eat Wendy's. I went to the drive through placed the order, received the food as he went to check it the food was open not wrapped properly the stuff was falling out of the burgers into the bag one of the burgers that I ordered was a mushroom melt. But instead of saying we don't have that on the menu they gave us something of their choice. Plus asked 2 people receipt and was completely ignored by the drive thru window person who is a tall white kid with a rude attitude and black kid with braids who has the personality of an idiot. They completely are the 2 biggest idiots in this world and have no idea about customer service. This all took place on July 30th at 5:45pm at the Naperville location. NEVER GOING THEIR AGAIN BECAUSE THOSE MORANS
Wendy's
1560 N Route 59, Naperville, IL 60563 · ~6.1 mi
(630) 961-9683
Open until 2 AM tomorrow
Sorry for them that I need to email this about this but you better do something about training those idiots or getting rid of them.
Plus, here is also complaints
Recent reviews Any rating
Jessica W.
Nov 13, 2017
SLOWEST DRIVE THROUGH EVER!!!! Employees look and act like they hate their lives and are so rude! More
Vito M.
Aug 26, 2017
Drive thru is terrible. Waited 8 min. Terrible service. Don't go through drive thru if there are more than 2 cars in line. More
Rosemarie M.
Apr 20, 2017
Horrible to have their employees and manager treat a new employee awful with physical and emotional abuse. I will not frequent an establishment that employees these kinds of people and allow this deplorable behavior. You should all be ashamed of yourselves at this location during the day shift. The manager allowed this so that only means that she condones it. I'd rather go anywhere else then to the… More

Dian Jones
from Church Point, LA
The manager at Wendys restaurant n Waco ,Tx.811s 5th str.. The manager Alma there she's very rude and disrespectful. This matter has been reported to Jim,Alma manager,but the problems has been takin care of. Alma has been really rude and unprofessional. She's why the employees are keep quitting.

Pissedoff!!
from Ashland, KY
In Ashland, KY one of your employees called the police on my son. He and 2 coworkers drove thru to get food on July 11th, 2018. The passenger in my sons car had an open beer can. My son was non disruptive and was a paying customer simply ordering food. Neither me, my family, friends or coworkers will ever order food at Wendys again. My son worked in 95+ degree weather landscaping all day & had a couple beers during work. This high school dropout had the audacity to call the police on my son. I will spread my story all over the place. I've never experienced such a redass thing from a lowlife restaurant worker.

Shelly
from Windermere, FL
A homeless man is camping out in front of the restaurant, with all his unworldly belongings. This is a health hazard. Management is unable or unwilling to do something about it. The address is 1550 Pleasant Hill Road, Kissimmee, FL, number: 18010647.

I went to Wendy's on tinsley court rock during lunch the lady at the drive thru was so rude snatch my money the food was cold called back spoke to the manager she was also rude she said her name was Betty Graham I never go back there

Anonymous
from Canton, MA
This is in regards to the Wendy's location on 520 Southern Artery, Quincy, MA 02169.
The General Manager who goes by the name Suzette is very problematic and I do not know how she obtained that position. She belittles and humiliates her employees in front of customers all the time (she thinks that this makes herself look better and asserts her power). She's unprofessional and does not know the definition of confidentiality and respect. She is always standing around gossiping instead of helping her workers. She makes people work the front by themselves during lunch rushes. She's cheap and tells her employees to skimp out on fries and the amount of food to give to customers. When there are customer complaints or if anything goes wrong, she is so quick to pin blame on people. She humiliated an elderly Asian man in front of a busy dining room who didn't speak English and allied with a screaming customer behind that old man. Another time, there was this middle aged Asian woman whose job was to make sandwiches. A bunch of the shift managers constantly called her stupid, when she clearly seemed to have some psychological issues, and put their hands on her to make her clock out.
Suzette needs to lose her job or needs to be retrained. There is no wonder for the bad turnover rate. If she keeps treating her customers and employees like this, she will lose both.

Claude Riggan
from Mechanicsville, VA
Sometimes when you are hiring people you have to look deeper. The person or persons I am referring to
dont even need to be named, if your management cant see these problem people. To start with I think Wendys
has a good name and product, but you can still not get it right when you have people who let the product be
cold or not appealing. These two stores I am referring to are both in the Mechanicsville VA area. I guess if you only
sell salads its ok for the food to be cold. Part of the reason is that the employee let my food sit so it was already
colder than it should have been. I come inside the store and order my food to go, so I am very aware of what is going
on. The folks making my burgers had them ready and we are waiting on fries and chicken nuggets. That would have
been ok but the person working starting taking other orders while my food sat, the burger makers make the burgers
and thats it, no help, the person who took my order forgot what she was doing . More than 5 minutes went by and
my fries were sitting, Ok, then i have a 8 minute drive home. Food is dead cold, I have decided to not go to Wendys
any more as this has happened at least 3 times, We want even get started about the Gift Card program which doesnt
work most of the time. What ever happened to HOT and JUICY!!!

Barbara Bargas
from Meridian, ID
We tried the new buffalo chicken sandwich and was so disappointed..we usually get the spicy chicken from McDonalds but figured we would try Wendy's...bad choice..the bread was doughy...cold..there was not enough sauce to even guess it was spicy buffalo...and as far as chicken..tasteless...yes we only spent $1 for each but it was not worth a dollar for the four! Back to McDonalds

The Wendy's on Randleman Road in Greensboro, NC is the worse. For the 4th time, I have had horrible food from this location. This time my husband brought me lunch to work and the chicken for the Asiago home-style sandwich was burned and no dressing was in the bag for my salad. One time I sat and waited for a replacement order and they still made my order wrong. This is beyond terrible and I am so unsatisfied. Continuously replacing my order is not what I want. I want my food right the first time. I told my husband to never go to that Wendy's again.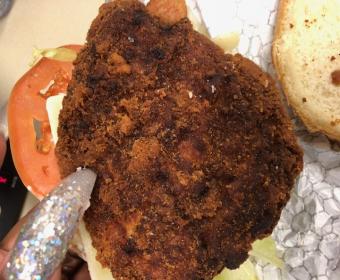 This particular Wendy's has gone from bad to terrible, and I gave this place three chances. There is a Mc Donald's right down the street. I'll just go there.
The biggest issue with this Wendy's is the filth, and dirt in their dining room. I'm surprised there aren't rats running around. Dirty tables everywhere. And garbage all over the floors. The staff is too busy talking and playing, as if they were on a big vacation.
The restaurant number is 06610417.
Phone # us 773-685-4093
I should of taken pictures of this place. It was disgusting

This particular Wendy's has gone from bad to terrible, and I gave this place three chances. There is a Mc Donald's right down the street. I'll just go there.
The biggest issue with this Wendy's is the filth, and dirt in their dining room. I'm surprised there aren't rats running around. Dirty tables everywhere. And garbage all over the floors. The staff is too busy talking and playing, as if they were on a big vacation.
The restaurant number is 06610417.
Phone # us 773-685-4093
I should of taken pictures of this place. It was disgusting

This particular Wendy's has gone from bad to terrible, and I gave this place three chances. There is a Mc Donald's right down the street. I'll just go there.
The biggest issue with this Wendy's is the filth, and dirt in their dining room. I'm surprised there aren't rats running around. Dirty tables everywhere. And garbage all over the floors. The staff is too busy talking and playing, as if they were on a big vacation.
The restaurant number is 06610417.
Phone # us 773-685-4093
I should of taken pictures of this place. It was disgusting

This particular Wendy's has gone from bad to terrible, and I gave this place three chances. There is a Mc Donald's right down the street. I'll just go there.
The biggest issue with this Wendy's is the filth, and dirt in their dining room. I'm surprised there aren't rats running around. Dirty tables everywhere. And garbage all over the floors. The staff is too busy talking and playing, as if they were on a big vacation.
The restaurant number is 06610417.
Phone # us 773-685-4093
I should of taken pictures of this place. It was disgusting

This particular Wendy's has gone from bad to terrible, and I gave this place three chances. There is a Mc Donald's right down the street. I'll just go there.
The biggest issue with this Wendy's is the filth, and dirt in their dining room. I'm surprised there aren't rats running around. Dirty tables everywhere. And garbage all over the floors. The staff is too busy talking and playing, as if they were on a big vacation.
The restaurant number is 06610417.
Phone # us 773-685-4093
I should of taken pictures of this place. It was disgusting

This particular Wendy's has gone from bad to terrible, and I gave this place three chances. There is a Mc Donald's right down the street. I'll just go there.
The biggest issue with this Wendy's is the filth, and dirt in their dining room. I'm surprised there aren't rats running around. Dirty tables everywhere. And garbage all over the floors. The staff is too busy talking and playing, as if they were on a big vacation.
The restaurant number is 06610417.
Phone # us 773-685-4093
I should of taken pictures of this place. It was disgusting

This particular Wendy's has gone from bad to terrible, and I gave this place three chances. There is a Mc Donald's right down the street. I'll just go there.
The biggest issue with this Wendy's is the filth, and dirt in their dining room. I'm surprised there aren't rats running around. Dirty tables everywhere. And garbage all over the floors. The staff is too busy talking and playing, as if they were on a big vacation.
The restaurant number is 06610417.
Phone # us 773-685-4093
I should of taken pictures of this place. It was disgusting

This particular Wendy's has gone from bad to terrible, and I gave this place three chances. There is a Mc Donald's right down the street. I'll just go there.
The biggest issue with this Wendy's is the filth, and dirt in their dining room. I'm surprised there aren't rats running around. Dirty tables everywhere. And garbage all over the floors. The staff is too busy talking and playing, as if they were on a big vacation.
The restaurant number is 06610417.
Phone # us 773-685-4093
I should of taken pictures of this place. It was disgusting

Rick Arrowood
from Spartanburg, SC
I visited Wendy's Restaurant (08559) in Newberry, SC on 07/18/2018. The host/server was Keyonia, I did not get the manager's name. I ordered for my first time two Buffalo Ranch Crispy Chicken sandwiches. After waiting several minutes, the manager addressed me and said they were out of the Buffalo Ranch Sauce and asked would mayonnaise be okay instead, at that point I had little options. The manager made no effort to offer anything such as a drink, fries, etc. This was extremely disappointing since I have been a loyal customer of Wendy's for over thirty years. There are many choices for fast food, and for the most part I have always chosen Wendy's, but with service of this nature, it may be time to look elsewhere. Rick Arrowood

sherry manuel
from Westerly, RI
I was just at the wendys in westerly ri 02891 I usually go there 2 times a week spending an average of 3000 I have never witnessed such a disgrase I waited 30 minutes for my order a heavy set blond woman and a front shift manager get into a screaming match, the F word was used constantly. customers behind me left. this woman was on the drive thru window wanted to go home the customers at the drive thru left. being a restaurant manager myself I thought you would like to be informed I I found it very offensive. it was at 400 pm today thanks for listening
s this.

Jeff Moore
from Fernandina Beach, FL
If I could rate "0" stars, I would ! We had traveled / flown all day to get to Jacksonville. We decided what better way could we rejuvenate, than to have a "hot & juicy" experience at Wendy's......... we arrived at the store at 12135 Lem Turner Road between 5:30 and 6 p.m.. There was only one other person in the dining room ahead of us waiting for his order. We stepped up to order and my wife ordered a #1 combo meal. She decided to have a Sprite and she was told they were out. She ordered water. I ordered a # 1 combo meal with unsweetened ice tea. I was told that they were out and only had sweetened. I said I would have water, but that I wanted some kind of consideration on the price of both meals. The counter person was flippant about my request. I asked to talk to the manager on duty. She reluctantly came to address our concerns. I explained that we were disappointed in our experience. She said that they were out of Sprite, Dr. Pepper and unsweetened ice tea and we could make another choice or not, not the kind of an answer you would expect from a member of the management team. My wife explained to her that carbonated beverages, other than Sprite, causes her to have kidney stones, not her diagnosis, but her urologist. The manager, for some reason, wanted to tell us of her medical issues and proceeded to tell us all her problems that had resulted from being "stabbed in the stomach 15 times" !!! Why ? After receiving our order we sat down in the dining room. We began to eat our meal, the sandwich was lukewarm and the fries were cool. The ketchup for the fries was either on the verge of being spoiled or this location uses an off-brand, it was thin, room temperature and had the taste of vinegar. All in all, a very disappointing experience compared to our Wendy's in Kansas City !!!

Patricia Brock
from Weaverville, NC
In the last month I have been to Wendy's several times to eat. Twelve of those times I went to get bake potatoes. I has always been between 5:00 pm and 6:00 pm. For some reason they never have potatoes. I live in Marion, North Carolina, is there some reason they never have them. They always say we are out of potatoes. I say really, it is dinner time!!! They just say sorry we are out. I can see every once in a while you would be out. However, 12 times in less than a month. Do you just have those at lunch and when they are gone you do not bake more. Perhaps I should start calling before I go and see if they have them. I really do not understand this situation. Please advise.
Also the Frosty's are hardly thick, so not sure what is up with that. Last time they said the machine can not keep up with the demand for frosty's. It has been like a thin milkshake. I love to eat at Wendy's, however just about to give up on you guys.
Every Halloween I always buy frosty packets for the kids that come to my door. Not sure I will do that this year. Disappointed in Wendy's!

David Gardner
from Panama City, FL
I love Wendy's untill today ! Lynn Haven Florida Wendy's was very unprofessional and immature today during the lunch hours. I stood in line with 3 people behind me in line for 15 minutes while 2 off work employees played grab ass with the young lady that was taking orders . I asked politely twice for someone to take my order and was told to hold on so I waited 5 more minutes then ask to see a manager and was ignored then I asked again and allowed her tone of voice to see a manager and still was ignored so me and everybody in line turned out and walked out the store very disappointed. I'm going to Wendy's for my whole life and love you all soon but that was very unprofessional and immature acts from the employees at the store. I'm not the one to complain this is actually my first complaint I've ever put in for anywhere that would be nice to see them employees to spend it or let go thank you have a nice day !

Shirley Skidmore
from Colorado Springs, CO
Went to Store #00003552 in Colorado Springs last night with grandkids. The place was NASTY, just looking in back of the of the counter at the filth under it would turn even your stomach. Food was cold. Needless to say I returned the whole order and we went across the street to Taco Bell.
Maybe you need to send someone undercover to check out the place. I did tell the Manager to look how filthy the place is and she stated she would get someone to clean. Can't believe it would take that for any fast food place to care about cleanliness. It was not busy at all. My husband said I shouldn't have said anything and just took pictures, but then I would have wanted to post them somewhere for people to see.
I can only hope you will deal with your Management to tech employees that cleanliness in the stores is probably the best policy.
Thank you
Shirley Skidmore

Desiree Kelly
from Modesto, CA
We pulled into the Wendy's drive through at 9:57 am on Thursday the 19 in visalia at the marys vinyard location and no one greeted us even after we asked if anyone was there. Once we got a response it was "Were not open" so we asked what time they opened. No response. Asked again what time they opened we got a "what was that?" So we loudly ask what time they opened when she blatantly said "10." We looked at the time it was exactly 9:59 and counting. "We said in one minute?" We got no response and just sat in shock as to what happened we pulled through and watched this person with a headset walk out of the other part of the store and out to a car to talk with someone (not b uisness, personal). I understand that yes we may have been THREE whole minutes early but that was disrespectful and unnecessary. She could have offered to take our order and process it as soon as the time strikes or asked us to wait patiently etc it was blatant disregard of care of job, and service. We will now be driving ACROSS town if we decide to give Wendy's another try anytime soon.

annette dean
from Sandersville, GA
Went to the Wendy's on Vaughn Road in Montgomery, Alabama on Tuesday, July 17, 2018. Got the shock of my life. I have always had good experiences at the Wendy's Restaurant and mostly use the one on the Southern By-Pass in Montgomery, Al. Took a church friend there after I had taken her for a doctors appointment. Ordered both of us the Double Wendy's Combo meal. Lady gave me the cups so we went toward the drink machine and another customer was there and said the Ice Maker is not working. There was ice all over the rug in front of the machine and all around that. I knew not to try to walk on ice as it could easily cause a fall and my guest was an 88 year old lady, whom I certainly did not want to risk her falling and hurting herself. I took our cups and went back to the cashier and asked her if she could get our drinks from in the back as I know they have machines for the drive ins. She said nothing and went and grabbed a bucket and mop and went to the machine and begin sweeping it up, then she tested the machine and it just spit our more and more ice. She fiddled with it awhile, then declared it fixed. A customer in front of me said, it is still not fixed. I went again and asked her if she could get us some drinks behind the counter. A customer she was waiting on, said to me, go and get your own damn ice. I said I cannot it is not working. She told me again to leave the cashier alone and go get my own damn ice. We then exchanged a few words, the customer and I and I told her it was not any business of hers to butt in, and she told me that was how people got shot the way I was acting. I was not being rude at all. Thankfully, I had a guardian angel that day who came up to me and told me to follow him and I said, they have my cups. He said, she is going to get you some ice, which she handed to him and he helped us to a table. That put a very bad taste in my mouth for the way I was treated, and I am afraid our lunch that day was spoiled by being treated so badly. I know also under better circumstances the burgers would have been awesome as usual. I will not avoid Wendy's because of the poor service from this employee, however, will never set foot again inside the Vaughn Road location. Thank You, Annette Dean

Heidy Mullins
from Hollidaysburg, PA
The service was great but my spicy chicken sandwich was under cooked and had a yucky hard blood red piece inside.

Bryon Hyer
from Edison, NJ
I have been frequenting your restaurants for over 30 years and normally I have always had a good experience. Today was different. I went to the new location on Route 1 in Woodbridge NJ and had a terrible experience. Here was a list of the issues
Two drive thru lanes which one was closed... Except for the lady who flew around me and was waited on. IN THE CLOSED DRIVE THRU LANE.
Repeated my order three times which I figured would ensure accuracy.. Two out of the people I was buying for got the wrong order.
Was handed my three drinks out the window without being offered a carrier.
Found little pieces of plastic in my vanilla frosty.
Like I said normally you offer a good product and a well trained staff... Today you guys failed... I will promise not to go back to that location since I feel its prob more of a management issue as apposed to a company wide problem... This is not the type of location representing you're product.. May want to send a regional manager in to check on them.. Just my opinion

What has happened to Wendy's in Akron, Ohio? These stores, the one on E. Market and on Manchester Rd. are terrible. Dirty parking lots, trash on floors, very poor service (girl on phone instead of taking order), food cold. Manchester had a hand written sign in the door on a Friday evening "Closed - No staff came in Use drive through". Is there any supervision and/or management? I remember when they were good and this is very disappointing.

Denise Larkin
from Gainesville, FL
Exit 283 off of I10 Florida Live Oak and Jasper Exit. A Contractor was with a Wendy's Manager and the Contractor's dog was running loose in the Wendy's dining room and almost knocked me over. No apology! Not Cool!

precy costa
from Bakersfield, CA
i went to one of the restaurant here in Bakersfield California and food is so nasty I order homestyle asiago club the chicken is hard it taste like the sandwich is been sitting in the warmer for a long time the is fries is saggy

D. Miller
from Downers Grove, IL
Arrived at Wendy's after church today. An employee had just dumped a full mop bucket full of water onto the floor in front of the counter. We ordered from the kiosk and they agreed to bring out our food so we didn't have to wade through the soapy water in our sunday shoes.
Subsequently, the employee proceeded at the manager's directory dumped 2 more buckets on the eating area floor flooding 3/4 of the seating and the entire are in front of the drink machines.
When we complained, the manager explained that we were wrong to complain, and that they needed to wash the floor an it should not be a problem for us to wade through soapy water - picture attached.
Unbelieveable - I would send the same photo to a company manager, but apparently they don't list any emails, and their company feedback form doesn't accept photos.

Will Smith
from Raleigh, NC
$23.00 Purchase, waited forever, received burnt oil dripping food, oil appeared not to have been changed for a long time, 2 grandchildren up all night with stomach issues, (they ate on the way home), I didn't know until I got home. Called the store with no answer, returned to the store waited for the manager on duty, showed them the black oil soaked sandwiches and she wouldn't let me speak. Refunded me $10 with no apology. Didn't give a @#$!. Refused to give me my original receipt back. I have the photos and will be contacting corporate. 7460 Louisburg Rd. Raleigh N.C. If they don't respond I will take the photos to the health department in hopes of shutting this location down until they get things right. If I could select 0 stars I would. HORRIBLE FOOD & HORRIBLE MANAGER

Went to Wendy's in Lapeer Michigan and ordered two Single meals. We had to wait for the food. When we received the food the fries were hot. The hamburgers were not single burgers. They looked like they have been re-heated several times and were old from sitting all day & night. Looking burned and shriveled up. They had very little condiments on them. And the very little toppings that were on them were dried out and shriveled up. Definitely not edible. And were very cold and disgusting. The food definitely was not fresh.

Worst Wendy's ever been to ordered unsweetened tea and asked if they had
Responded yes. They had 3 containers for tea 1 marked sweet however all 3 had sweet. They finally came out and got 1 container to change however that didn't happen before we left. Also no lemon for tea. They didn't carry. The 2 trash cans inside were over flowing with trash on the floor. This was at 2:30 in the afternoon. It took 30 minutes to get an order of chicken tenders 2 drinks and fries. Never did get unsweetened tea Place was dirty
NW Passage and capital circle in Tallahassee. We won't be stopping at Wendy's again

Jacquelyn E Hightower
from Cedar Hill, TX
Bad service and customer relations. I would like to talk to a high official on professionalism at Wendy's #8264. The manager Beatriz and server Monica was wonderful. This happen around 10 ish P.M on 7/13/18. If it is said nothing happen it is a lie. You need to do better on hiring people who is a bully at work against management. I have more to say this is the second time I tried to report it. The screen cut off. I will not be going back to this store, I rather drive several miles to get satisfaction pleasant run and Hwy 35. GOOD Customer service.
My number is 469-261-9510. I work during the day will not be home until after 6:00. If you are concern call me are let it escalate and nobody is going to help the manager. Nasty mouth and stupid reflection on a young man with issues. I hate my grandson seen it.

Annette Johnson
from Elizabeth, NJ
Visited the Clinton, Md store on 7/13/18, only one register operational. The clerk took the order as well as preparing the order for the customer before me. I waited 4 minutes for him to come back to the register while 3 to 4 people stood around doing nothing. This has happened several times prior to this visit. My order was not filled and I left frustrated. I enjoy coming to Wendy's but having only one register operational with customers constantly coming in makes no sense. What is the rational for this.

Leigh Nelson
from Brainerd, MN
Dirty. SLOW. Didn't even bother getting food - waited too long inside in line. What a cluster behind the counter. Oh - sure looked like the drive thru was moving, but after seeing how dirty the inside is, we won't be back. And we aren't tourists - we live in Alexandria, MN! Off our list forever here!

Seth
from Rock Springs, WY
There is no air conditioning in the restrauntt,it has been over a year since it worked very very hot in there I feel sorry for the workers it has to be way hotter in the kitchen something should be done to fix this problem I wontt go back till it is fixed along with many others someones going to have a heat stroke.

Angela Jenkins
from Chesapeake, VA
I purchased a Junior bacon cheese burger. I stated twice to Sebastian no cheese, no mayo and extra pickles. When I got home. I had everything I requested no to put on my burger. I am the only customer in the store. I take this matter very seriously. I have food allergies. Wendy's Restaurant #00001211 957 Battlefield Blvd 757-547-9780. My gas and time.

Jennifer Funderburg
from Philadelphia, PA
On or about July 12, 2018 @3:30pm. I ordered from drive-thru 3 cheeseburgers deluxe, 2 value fries and med Sprite. City line ave and st. Joseph. All the burgers were cold, old lettuce on all the burgers, the fries were old and cold. The Sprite tastes awful. I did not check order until I got home. I was very disappointed with the quality of food that was served.

Linda Hicks
from Erie, PA
I am complaining about an incident that occurred on 7/12/18 . I tried to call to place the complaint but the phone number rang busy after it would ring once. The service was extremely slow so you waste your lunch break only to not get any of the items you ordered. I am upset that I had to use my half an hour lunch to file this complaint. In addition,I do not have time to go back to get the correct order. I would appreciate a phone call from a manager to address my issues.

Priscilla Santillanes
from Oceanside, CA
I visit Wendy's often through the drive thru and usually service is great. Great food, great workers and the wait is short. But tonight for some reason I was stuck in the drive thru line for 20 minutes and hadn't ordered yet. And then waited an additional 10 minutes to pay and receive my food. I also received the wrong order and the cashier wasn't in a good mood at all. This usually doesn't happen at Wendy's so I wanted to bring to your attention.

jasmine harris
from Park Forest, IL
me and my mom was up at wendy on monday the lady up at the window didnt believe my mother when she said she had her frosty key tags

Debra Olson
from Taylorsville, NC
To Whom it may concern. There is a TJ at the Taylorsville North Carolina Wendy's.... My daugher gave a two week notice because this manager bullied her into quiting. He just started not to long ago as a manger of the Wendy's . She is sweet girl and works very hard. She has been there longer than him . He has been rude to her and the employee's there since he resently started. Please take care of this situation. No one need to work at a place where the are bullied and treated disrespectful by this manager. Please talk to the employees about this manager. My business has been lost. Thank you very much. I would like to remain anoyomus . Thank you for taking care of this issue right away.

John W Kirschner
from Jacksonville, FL
Visit to Wendy's, 6021 Argyle Forest Blvd, Jacksonville, Florida. Site location 00011399. Location phone number (904) 265-0823.
Men's restroom had no toilet paper nor any paper towels. Fountain Service area with two soda dispensers only 1 worked. There were no straws, one ketchup dispenser was inoperable, the countertop was wet and sticky and when our order was ready we were told the establishment had no croutons for the side salad. Side salad consisted of lettuce only. The salad had no tomatoes, cabbage, or other ingredients usual to a Wendy's side salad. While eating our meal we were constantly interrupted by a woman with a child looking for a handout as she claimed she had no money to feed her child. She would not leave us alone until I gave her $10.00. We will never return to this location ever again. The money we spent on our lunch was wasted as we threw half of our meals away. We were so uncomfortable with the entire experience we decided to count our losses and leave. This Wendy's is a disgrace to Dave and the fast food industry in general. Yuck. No, that's inaccurate. I should say yuck, yuck, yuck. I have no photos as we entered this establishment to dine not to take pictures. If an inspection by the Health Department had been scheduled for today I'm sure the doors would have been locked and the key thrown away.

gerry houseman
from Columbus, OH
Windys used to be one of our favorite fast food resturants but.......after numerous times going there and getting no frostys because the machine is down,we pretty much switched. Last night my daughter stopped for a salad and they were out of all salads!! Come on-they must have bags of that in a cooler somewhere. And Windys is famous for their frostys and the machines not working!!?? Not good!

Lisa Holdt
from Akron, OH
My son loves your nuggets. I go to the S. Arlington Road, Akron, Ohio restaurant. The staff is the worst. Cars don't move in the drive thru. They sit forever. I went into the store on Sunday to avoid the long wait. There were 3 people in front of me. It took 45 minutes to get my food and of course the salad was wrong. When I asked the cashier what the problem was, he said they only had 3 people working - one at the window, one at the cashier and one helping. A young boy (around 6) came out of the bathroom and announced to his mother that the bathroom was disgusting. The whole restaurant looked dirty. I could probably remember one time where I got my food quickly. This store has gone from bad to horrible. My son has no choice - he has to find a new favorite. I'm never going back!

Nicole
from Minneapolis, MN
Every body was good, but I got a berry burst chicken salad with almonds, but the almonds where out of date, so the manager on duty called the head manager and that person say it was out of date, but it was, the almonds where exspired April 26 of 2018, and I was in there around July 7 2018. I thought your head managers are supos to be on top of that. The crew that was there today where very excellent. The place I went was 255 Maryland Ave E St.Paul MN 55117

Brad J. Obbink
from Lincoln, NE
What a horrid experience.
2645 South 48th Street Lincoln NE 68506
Saturday 7/7 7:30-7:45 PM
Ordered 2 sandwiches and an order of fries at the drive thru. After driving all the way home I found there were no fries and NO RECEIPT in the bag. I drove all the way back and requested my fries and RECEIPT. No one apologized for my inconvenience, and they acted as though they were doing me a favor by addressing my concerns I was given fries and told they were fresh and hot. By the time I drove back home my sandwiches were inedibly cold. The "fresh hot" fries were not only cold, they weren't even fully cooked. Additionally, I STILL didn't get a RECEIPT. Which is incredibly unhelpful when your customer service website requires information from the receipt I want to complain about not getting. Whatever happened to the Wendy's that cared? Bad food, bad service, bad attitudes everywhere.

Christopher Buckley
from Washington, NJ
I go to my local Wendy's about twice a month. This Saturday I ordered a few items, including a Baconator meal. I was handed my bags at the drive-thru window and didn't check them. I should have. My total bill was $19.56. I did not receive my Baconator sandwich or fries and I didn't discover this until I was home, five miles away. Oh, and, I had to ask for straws! I immediately drove back and went in. I told the girl at the register that I had not received my burger and fries. The Manager/Cashier(?) didn't apologize....it was as if to say...no big deal. Meanwhile, 2 male workers, who looked like criminals in their do-rags, were giving me dirty looks. I was thinking to my self....really??? Are you freaking kidding me? What ever happened to hairnets? Very unprofessional...and quite frankly...scary. This is not the first time I have had been given the wrong order at this Wendy's in Muhlenberg Twp. (5th Street Highway, near Reading, PA). I usually don't bother to complain...but this time...it was my whole meal...and I was disappointed by my response at the cash register upon explaining my problem. They replaced my burger and fries. Great. Now I can drive all the way back home. I will tell you this..... I will not be back.....warning my friends, co-workers and family members about this.

Now I know why McDonald's 2 doors down is packed!
I was in your 86th St. Brooklyn, NY 11209 store today and was forced to wait 15 minutes!!! for my food bc "...the French Fries needed to be cooked" said the clerk behind the counter. 7 other people got their food before me as I stood there fuming. It was only when I said I had waited too long and asked for my coffee that they finally gave me my coffee at least & then I still had to wait for my Junior Burger & chicken pieces.
The baby changer in the restroom is BROKEN & tilts dangerously towards the tiled floor. This is a lawsuit waiting to happen. I could not change my infant because of this lack.
Also, the stupid tables and chairs are counter height and need to be like the normal ones in McDonald's that are standard height. There are also too few tables and chairs and you feel like u r in a high school cafeteria.
While the food was delicious, there was also no salt or pepper to be found anywhere & I received my coffee without a stirrer & there were no stirrers to be found, The red coffee cup also has an opening that spilled hot coffee all over my stroller as I walked with it in the container clot and it also stained my blouse. You also do not serve decaf -- a major turn-off whereas McDonald's does and you forced me to open 4 creams and put them in with a straw to stir bc there were no stirrers laying around. HOW UNPLEASANT!!!
I do not have these problems at McDonald's and will go there from now on.

Patsy Walter
from Chicago, IL
We had quit going to Wendy's because food was barely room temp. After several months we decided to try again odered no salt fries so they would be hot my husband likes salt on his I don't. Fries and chicken nuggets sat on front counter for several minutes while they made burgers. By the time we got food it was barely room temp,fries were limp.My husband couldn't eat his food I ate couple bites of mine because I had to take medicine. Have you ever eaten a cold burger.I complained to the manager she said she couldn't imagine fries being cold because they were no salt. I said probably because they sat on counter for several minutes while they fixed our burgers. She said I'm sorry. We left. Today I called to speak to another manager but it was same one. Again only I'm sorry. I told her it wasn't right to serve cold food and it was over 11.00 down the drain. Her reply I sincerely apologise and hope you have a good day. My reply I hope district gets in touch with you. I'm sorry but when food is suppose to be made to order why isn't it hot. Other Wendy's we have tried in same town the food has been hot, and good service just not at this location. We brought rest of order home and gave it to the dog we had ordered him a burger too. The only thing missing was 1 bite off my husband's burger and couple off mine because I had to take medicine. Since this is the only location we get room temperature food maybe someone needs to make surprise visits more than once to check temp of food being served. My husband is a stage four cancer patient and cannot risk eating food that is not correct temperature. Thank you.

Donna Amos
from Hillside, NJ
I ordered a fish sandwich meal. I understand the drive thru and dine in areas are very busy. My order was a take out I was going to bingo which is 3 blocks blocks. My sandwich was old and cold the bread was cold the fries were cold. The next time I order from Wendys I will asked for fresh food. Very disappointed in my food. Bloomfield Ave in Newark bad service.

Angel dishman
from Macungie, PA
Girls at drive thru were very rude..didnt five my drinks and I ordered combos..2 Hot potatoes and 2 sandwiches 2 fries all shoved sideways in bag..turned around went back for drinks..didnt believe me..I said here is my receipt..she just stood there shaking her head then shooed me away..I spent 12 dollars..the other girl asked what drinks..she said I dont know..she said we owe her drinks..finally got drinks.tea very weak .unsweet..not sweet..window shut as soon as she sent them through..started dancing and laughing..got home..bag was wet from condensation of hot potatoes and sidewsys..bag busted on the ground..I took a picture to prove it..Got chilli day before..so watery..no flaver..so it could be stretched as far as possible..meat was barely cut up..it was terrible..
This was Danville va..wendys..store 3117..south Boston rd..host. Demeka
Cashier Natasha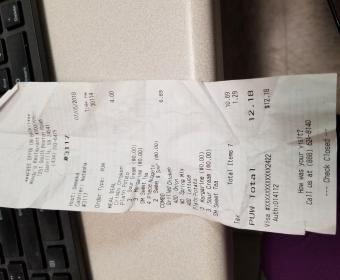 merlinsfamily@outlook.com
from Cranston, RI
I have complaint against manager and how he treated me and his cashier. She was great
he was horrible. Why no email address????
Gerry Trubeville

ginger holmes
from New Orleans, LA
I visit Wendys at least 3 times a week because i have a granddaughter that is in love with
the chicken nuggets. However, this particular Wendys is terrible.The wait time in line is
horrible and the nuggets are always cold. I am never given a receipt and usually i get the
wrong order. Poor customer service. The location is New Orleans , LA on Bullard Ave.

ROY ODONNELL
from Winter Haven, FL
I did file a complaint and did receive a phone call back and a person who identified himself as the General Manager, he was very courteous and asked me to come back to the resturant that day. I said I'm not coming back that day so we agreed on a day. I asked him to make sure if I came back that they would have my name by the register so I would have no problem. Now something came up and I was not able to get to the resturant, the next day I called just to make sure I wouldnt have a problem. I let it ring 15 times, no answer. Tried again , no answer. Waited till after the holiday, no answer. As you might guess, I dont want to go there and be embarrassed. My original order was two crispy chicken sandwich meals and a cup of chili. Meal was terrible, flat tasteless chicken and cool limp fries. Chili had see better days.

theresa Terhune
from Kearny, NJ
Went to Wendy's in Lyndhurst, NJ on June 29th 2018 at 11:50 pm my daughter ordered a spicy chicken wrap and it was raw. Very disappointed they gave me another wrap however my daughter was sick that night and missed a bridal shower the next day.Very unprofessional

Wilbur Holloway
from Newark, OH
Me and my family goes to the Wendy's On N21st Newark Ohio. The service there has become so bad when it comes to getting there food out . It dose not matter if you go in or the drive through you will wait an extra long time for your food. Since Dave Thomas has died this store has went downhill in there service and the way the food is prepared. Please fix this for my family loves going there but will find another place to go if not fixed .Thank you very much

Dawn Smith
from Boston, MA
If I had the option for no stars that would be my rating. I have a allergy to onions (severe) and I informed the drive thru clerk several times to not even let an onion touch my food. Well back at the office my sandwich was packed with onions. I went hungry and I am a diabetic and that is not healthy for me to skip meals and go hungry.
Also 2 Items were missing from my order that we as an office paid for.
So $38.00 and change later, I had no lunch and some of my co -workers as well.
I have sent complaints before and NEVER even got a reply so I do ot even expect it.
I used to love Wendy's
NOW I WILL NEVER EVER go back

Sara Keltner
from Chicago, IL
We have gone to the Owatonna, MN location 8 times in the last 2 months and walked out 6 times. The times we stayed the food was cold and terrible and the service very slow. I would suggest you do something about it. We will NOT go back.

Eric Johnson
from Broomfield, CO
We ate at a wendys restaurant today ( not the first time) The restaurant had been open for an hour I ordered a combo I wanted to get a bake potato
instead of the French fries. On several occasions we have been told that the Bake Potato were not ready so I Took the fries.
The fries were not very hot. What I don't understand the restaurant opens at 10: 00 am we usually have lunch at 11:00am I would think they would have baked potatoes ready. Like I said this is not the time this happen. Eric Johnson

Lucy Galli
from New Kensington, PA
I stopped at Wendy's in New Kensington/Lower Burrell PA 15068 at midnight on 1/5/19. I ordered chicken tenders. I realize that it was late at night but nonetheless your product should be edible whenever your restaurant is open for business. The choice of sauces were not offered to me-I had to ask what my choices were. Then the food was cold and hard. And guess what?? NO SAUCE! I am expected to do my job up until the end of my day. Your restaurant should do the same. Just awful food and a waste of almost 10.00.

Jim Gobler
from Eau Claire, WI
Your Eau Claire, Wisconsin store should be closed. YUCK!!! Not deserving of a star.
You can contact me if you want to talk about it.
I'm done with it and I'm never going back.
Jim 715 214 3855

Wendy L powers
from Detroit, MI
Bought a choc frosty today they actually gave me a vanilla one only half full. Service was very poor, drive thrust girl rude. Very displeased will not go back 4086 fort St linkin. Park mi.

Adriana Santana
from Miami, FL
First it took forever in line, they didn't have a full portion of the apple pecan chicken salad so I opted for a small and a small southwestern chicken. When I got home there was no chicken in either salad. It was late and I just didn't have the time to go back. Service was terrible. Wendy's in Miami on Flagler and 97th.

Tracy Murpht
from Kansas City, KS
Last night, I went through the drive thru to get a burger and a small diet soda. I pulled up the window and was handed a bag with a sandwich and fries no drink. I told the young lady that it was the wrong order. She gave me a look like I was an idiot. I then got the right sandwich and my soda. The cup was filled pretty much to the top with ice. Definitely did not get my money's worth on that trip. I will not be heading back to a Wendy's anytime in the near future.

Marge Kochevar
from Pueblo, CO
At approximately 5Pm on 1/4/2019 we went through the drive-thru at the Wendys on North Elizabeth in Pueblo, CO ordering a #1 and a #4. When we got home and I bit into the #1, the meat was RAW. I mean RAW, not pink. I needed to cook the meat before I could eat it. I really had a hard time then to even eat the sandwich. My husband's #4 was cold and had to be reheated.

Melinda Santana
from Staten Island, NY
Today at 9:12pm I went with my family to Wendy's on forest ave Staten Island ny
The first thing is the drive thru was empty I had a van full of my kids and there friends spent 40.37 on our dinner and everything was cold and burnt burgers I am a paying customer how in the world can I get cool French fries not hot. The drinks were flat coca colas I always visited this location I will never return again I wasted money and not satisfied.. on top of it the guy in the first window said no receipt paper..

Susan Murphy
from Estero, FL
On 12/30/2018 my husband and I went to Wendy's for a bite to eat. This Wendys is located at 8661 Commons Way, Estero, Florida...#00008565. This was the filthiest Wendys we've ever been in. Your feet literally stuck to the floor and we could not find ONE clean table in the place. We had to ask someone to clean off a table so we could sit down. And that's exactly what they did......cleaned off one table and went back to doing nothing behind the counter. Unbelievable. We will never again go inside or order at the drive through. I can only imagine how filthy the kitchen area must be. The board of health should be notified.....in fact I think I'll do that now.
Thank you.
Susan Murphy

Sharon Renee Smith
from Atlanta, GA
Very rule and I will not return the one in HOMEWOOD AND I WANT MY MONEY BACK

Nykki Dunson
from Columbus, OH
I want to complain about the WORST experience I have had at a Wendy's. I wish i could give a number of the restaurant and ticket number but I was not given a receipt or even asked if I wanted one. I was at the Lazelle Wendy's on High Street between 9- 9:30pm. I went to the drive thru and the young man talking to me at the speaker was rude. I was giving my order and he said, " Is that all" with attitude when I was waiting because the screen was wrong. Them when I repeated my order he said, "I know... is that all?" Very rude. As I pulled around to the drive thru the lady in front of me was trying to get their attention through the window and she had to flag them down to get her change and her food. When I pulled up there were 3 young guys laughing and goofing off. He barely told me my total and then took my card. The whole transaction was done with his back to me and then he shoved my food out the window and closed the window and turned around. He and the other employees were just laughing and goofing around. He didn't ask if I wanted or needed a receipt. If there was a manager in there then he should be ashamed of himself. It looked like a teenage party and they seemed annoyed that they had to stop talking and serve me. The food was ok. My baconater fries were a little greasy and messy and under salted but I was most upset with how they were acting. I have 2 teenagers myself and I don't mind some humor but this was just rude, ridiculous and whoever owns that Wendy's was wasting their money by paying those employees on this night. Very upset and not wanting to return to that Wendy's ever again.

Wayne Smith wbsmith@smithandcocpas.com
from Cleveland, OH
SLOW service. Total lack of customer service. Staff goofing around and laughing.
Visited Wendy's in Saginaw Township, MI at State and Hemmeter.
My last visit to a Wendy's.
1/3/19 at 6:30pm

Terry koenig
from North Versailles, PA
First of all let me say, that I do like Wendy's burgers and taco salads. I'm afraid I have a major complaint. I went to the North Versailles pa. Store and they were very busy. I waited in line at the drive thru for at least 20 minutes, got my order and started on my way. I go to the drive thru because I have multiple sclerosis and it's simetimes hard to walk in. I have issues with items not being in my order for quite sometime,so I decided to look in the bags. I did not receive the jr. bacon cheeseburger I ordered. I had to go into the store since the line was still so long. There was one gentleman in front of me,he placed his order and moved aside. I waited for the cashier to wait on me, she was bagging some orders and ignored me. Now the line in the store was 5 people deep. I get my sandwich and head on my way. I drove 5 mile to Wendy's , to find that when I get home the fries aren't there and the side salad I ordered looked like it was 4 days old. I threw it in the garbage. So, there was dinner. I have to tell you this is a recurring mistake at this Wendy's. I am less than 1 mile away from Burger King, but I I choose to go to Wendy's. I don't know if that's gonna happen anymore. I have gone back from them correct a problem at 5 times in the last 4 months. I'm ready to give up. I feel you should issue me a gift card for problems. I'm very frustrated and I hate wasting money and time. I honestly don't know what happened to that store, it used to be one that didn't make many mistakes. I don't know if you're management staff needs retrained or what. By the way, another lady was there with the same issue as myself,but she drove the whole way home and had to come back. This is not acceptable. There's just too many other restaurants that I could choose from.
Thank you for your time.

Wendy's openedva bew Oberlin Ohio location. I went on the first day, waited in line 30 minutes and expected. When I got home my order wasn't even half right. I was missing a large fry and a baconator. The chicken sandwich had no lettuce and the bun was hard.
I was not fighting that crowd over this.
The next day my son went on his lunch, he ordered bacon cheese fries, yet no bacon was on it. His large fry was a small fry. He waited in line about twenty minutes p, and completely expected.
Then two nights ago my husband and I went, I ordered four cheeseburgers, a large fry, spicy chicken and value chicken. The lines were much shorter after opening weekend. Not one burger had cheese. Yet I paid for cheeseburgers. My husband went inside and was informed they were out of cheese..yet took orders and charged for something they didn't even have. Not to mention when I paid, it was more like a high school party happening inside. My change included a roll of pennies for my change.
I decided to order a pop when I went to the window to pay, no large cups, understandable considering how busy they had been. Insaud medium was fine, I tried to pay the change with the rolled pennies but was looked st like I was the crazy one, yet that was my change at window one, the manager then yelled just give them the pop, give them the pop!
When we noticed the cheeseburgers had no cheese, my husband brought them in and the same manager was quite rude. I doe ting the sandwiches while knowing she had no cheese in the first place. I love Wendy's, but the experience we've had at your newest location has been awful.
I still can't get over selling and charging fir cheeseburgers when you know you are out of cheese and then inspect the burgers looking for cheese you never out on.
I am definitely a very unhappy customer and would like to speak to someone.
Thank you,
Vanessa
Sassyness819@yahoo.com

Johnny McDaniel
from Walden, NY
Went to the wendys in Vails gate ny around 6:30 last night. I drove past the building the first time due to the fact their light/sign wasn't illuminated. Once I got into the drive thru the menu wasn't lite either. I ordered and pulled forward to the window, while waiting on my order I watched an employee refilling the cup top dispenser drop several lids on the ground and pick them up and stock them right into the dispenser. I told the employee at the window what I saw but she didn't address the problem. Once I checked my order I discovered I was missing one of my three items. I frequent wendys quite often but this store's approach to cleanliness is disconcerting, please fix them!

Rhonda Lowman
from Bedminster, NJ
I have attempted to visit the Wendy's location on Hwy 30 near Tanger mall 3 times in the past two weeks and every time I have visited they have been out of sweet tea. This is very disappointing. Today was a horrible experience. I was left holding at the speaker in the pouring rain with no cover for about 3 minutes before someone came to rake my order when they then informed me that they were out of seeet tea again. I canceled my order and went elsewhere. This location is horrible.

Matthew Dykie
from Ivyland, PA
I complained twice with no reply. I got a double with cheese at Pottstown Pa on high street drive thru. The burgers were burnt black and crunchy. I
would say worst burger ever. Wendy's was good when it first moved to this area. It has declined over the years. I'm probably done with wendy's

Misty vandenburgh
from Los Angeles, CA
Wendy's on N Pima Rd is by far one of the worst Wendy's I've ever been to. First we arrive and there are two employees standing by the front door smoking. As someone who's allergic this is an issue. Next we get to the front and the older Hispanic lady was rude couldn't even say hello. We ordered a jr cheeseburger deluxe and a Dave's double. The meat was cold, the cheese was cold, unmelted. The bread was stale. I couldn't even eat by burger it was so bad. By far the worst Wendy's I've been too. This store needs training on customer Service and quality control.

Daejah Vazquez
from Bedminster, NJ
Sat in the drive thru from 11:45 up till 12:56 and niena (store manager) with an attitude said we're closed told them we sat back at the speaker for 10 mins waiting to order so pulled up cause she was talking to another customer took her order and everything then we pull up to the window after this car pulls off she gives us a rude look and we State hey we sat back there in line since 15 till midnight and she said well we turned everything off my husband says we've been here since 15 till she says welp what you want to order then. You can only get burgers. As it's still mins before midnight. With a complete attitude, for no reason. We asked for her name and she even then gives us an attitude then shuts the door on us.

Renate Marcoux
from Burlington, VT
Had lunch today at the number # 8354 afore mentioned location, it was not busy, there were very few patrons in the restaurant . The young man who toke our order was very accommodating and polite .While my husband waited for the order, I was walking around endlessly from table to table searching for a clean table but there were none, with one exception with high chairs by the side of the drive up windows. I saw a woman approaching the building spitting and tossing her cigarette, stepping on it just before entering. the establishment. That just ruined my appetite. After we ate , I made use of the Ladies room, and to my disgust there was no toilet paper, fecal matter on the wall, dirt and dirty paper matter accumulated at the back of the toilet, and no soap or paper towels available. At this point I thought someone needs to be held responsible and know about such neglect and conditions..I conveyed my disgust to the young man behind the counter, when I realized and saw the same woman spitting and loitering , that she was an employee who could have been cleaning tables as it was not busy at all , instead she was texting and working her I phone. I think inspectors would equally be disgusted, even close the restaurant down until it meets higher sanitation standards. Management needs to step up and be held responsible, that the place is clean , acceptable and presentable. It will be a long time before I set foot in at this location..

Debbie Yates
from Bedminster (Pluckemin), NJ
I went through the drive thru and ordered a grilled asiago chicken sandwich and a medium fry, they had me pull forward, I waited and watched, there were others that ordered and told to pull forward, after 30 minutes and 2 of the others going inside to inquire about their order I moved my car and went inside and after another 15 minutes and still no food I asked for my money back and the manger told me that would be best I have never had such horrible service, I will NEVER return to Wendy's and the restaurant located on Nichol Ave in Anderson Indiana is the worst!

The general manager an the manager in ladies restroom together. An I did a complaint an they did nothing. It's the Wendy's by the mall in Alexandria. An the general manager name is Kristy she's white. An the manager name was jadlen he was a black young man. An I was the one who saw them. An we had people in the dining room. I think that this is unprofessional.

Gary Pickard
from Toledo (Southwyck), OH
Very Slow drive thru, took 20 minutes to get thru, got home and had the wrong order, called the manager and she was very rude and her excuse was they are busy. Slow service is a constant at this particular restaurant. I have left the line on many occasions in the past and have seen many other customers do the same. This happened at approximately 5:45, 12-22-18 and it was the Wendy's at 6525 Airport Highway, Holland, OH 43528. This Wendy's has been poorly managed for quit some time. Somebody should really take a serious look at this establishment.
Thank you
Gary Pickard
(419) 380-0089

Heather Bays
from Akron, OH
Mean rude people refused my reject because they charged me for a large on chili's and gave us a small. I call she said she put in bag. No I had to go back and she was the most rude mean thing ever I have NEVER felt descriminated in my life I was today!!! I will never ever go to that crappy location again. My child and husband walked in to get that receipt and they were mean!!!!! Threw the receipt in his hand. They hung up in my face 4 times.... I want this store reported!!!! Worse experience at a fast food restaurant and I am a bartender. 42 years old and I know customer care and that's NOt it!!!! There's way more!!! By the time we got our small chili's and my hard potatoes I told them plain burger with cheese for my kid but no they put crap on it and we have up bc they didn't care. We went to McDonald's. I swear something needs to be done I am furious!!!!!!

Elizabeth Kelly
from Conway, SC
My Husband stopped on our way home to night after my pressure to get salty fries. And he did not want to stop but under pressure from me he did.. When we got home we had a a bag with large fries with tones of salt and. Packets of salt inside.. And the next bag had fries with salt and they were ok. We live in a area that is growing fast and Big. I always stopped with my son after school to get food at Wendy's before tutoring. We fell in love with your salty fries !! What is going on ? I saved the bag my husband and my self received tonight I would love to show what we received I need your help. What are they thinking to server the people in this area or others this poor quality food. Please respond. As. Soon as possible . I don't want to put this on FB in my area I want you to have a chance to fix this problem . Thank you in advance for your help!

Summer Hoffpauir Prejean
from New Iberia, LA
The Wendy's in Crowley Louisiana is horrible! I knew that, but it has been a while since we been there. Tonight we decided to try it again and nope! The employees are still rude and the food is still old and nasty! My daughter just threw her food away. What a waste of money. Please address that store. I used to love Wendy's, but they have ruined that..yuck!

Matt Fisher
from Findlay, OH
We were in the drive thru in Findlay Ohio Trenton Ave Store and were not impressed how our order was processed and the food was absolutely disgusting. Our hamburgers were not warm, the french fries were not worthy of eating. The oil they were fried in tasted old. From the time we placed our order and till we left took 10 to 15 minutes. Our total we spent was $21 which included a chicken caesar salad. The chicken was not cut very well and the cherry tomatoes were not fresh.

Shari Stephens
from Bedminster, NJ
A crispy chicken BLT had shredded cheese instead of a sliced cheese

Galen Milam
from Akron, OH
12-19-18. 9:55 pm. Store location #3294. No one else in dining room to be served five people behind counter and I've now been waiting over 17 minutes on my food. Drive thru getting great service but I dont matter.
McDonald's from here on out.
Piss poor service

ROBERT ROVE
from Toledo (Southwyck), OH
Ordered a double and got a single
ordered 3 fries got 2
never got any dipping sauce with chicken nugget order

james floyd
from Everett, WA
Order from DoorDash and constantly the food is done wrong. Last 3 times it was right 2 times, so I know they see it. Again today, they made it wrong. I get number 2 or 3. Flat out ask.. plain, just meat and cheese. Side ketchup packets. Thank you
That is how it reads. So, if right before, it shows me they do it on purpose. This isn't the only time. I probably have had it done wrong 8 times. So, I stopped going to Wendy's. Been going to Wendy's for over 20 years. I decided to give another chance, and that was the last 3 orders. 2 times right, today NOPE. Called the restaurant was tired of this. Spoke to a female. Asked to talk to the owner, he was not in. Asked a number I can call. Said she won't give out personal number, asked for an email, she said she won't give out personal email. (any reason he doesn't have a business email??????????) Then asked her name and she hung up. I'm seeing why a lot of stores have a 2.5/5 rating. This store is no exception, see it on YELP.com now. I'm also going to put in my experience with a 1 out of 5, and giving 1 because I can't put zero. Others need to know your employees like to do what they want with no ramifications. I have allergies, some their allergies are so bad they can have anaphylactic shock. Since this store doesn't seem to care, I'll let you know from being in the medical profession. It's an allergy so bad it closes up your throat. Yes, it kills people and is a medical emergency. Something or someone needs to actually do something. If it was me, I'd close the restaurant until it got it's act together. I don't know why you would give a franchise to someone getting a 2.5 out of 5 review. That is your name on the building and most don't know about franchise ownership, the associate it with Wendy's corporate.

Samantha agner
from Clarksville, TN
I went into Wendy's restaurant #00005612 ,12/19/18 to order some food to go for me and my coworkers. I was the very first person there at 10 o'clock. I ordered my two sandwiches for the first order because, i had two separate ones. Me and my coworkers were under the impression that that store sold breakfast, so i had and orange juice i wanted to order , as well as breakfast potatoes om the next order. The cashier, her name was Marietta instead of telling me it wasn't a breakfast store at first , instead told me to go to Walmart to get my orange juice because they didn't have it. So i was appalled and continued onto my next order , another sandwich and my potatoes, where she then got an attitude because i didn't understand it wasn't a breakfast store and told me they don't serve breakfast.I continued to tell her well we looked online and had seen that they did so that's why we assumed, and her response was that maybe the store across town by the movie theater did. I understand stand its not a breakfast store now but the lady was very rude! I happen to work customer service and was very upset with how she treated me because not once have i acted the way she did with me to a customer.

jeff homfelt
from Winter Haven, FL
visited the local wendy's in winter haven florida on state road 17....was amazed when i tried the chile they served.....completely watered down with very little meat....was a tomato soup at best....if this is a reflection of cost cutting or "watering down" your recipe and indicative of all your outlets, your company is in big trouble, as the quality of that chili
is so completely and obviously been doctored i cant imagine any of your regular customers not noticing.
i am one voice....Im sure of many on this matter.
A well run company would handle this matter quickly!
jeff homfelt

Kenya Sims
from Atlanta, GA
Me and My daughter worked for Wendy's Paul Huff Cleveland Tn. While working there an emergency occurred where i had to go back to Ga. November 17, 2018 Manager Jay Jay said that she would mail our checks off the following Tuesday the 20th. We waited until the 28th nothing came in the mail. So I called Stephanie whom said that they were never mailed out. So she said she would mail them out that day. We checked the mail December the 16th still no checks in the mail. So I complained to corporate they told me the were going to check on it. I said it should not take a month and a half to receive checks something not right. When she checked she said it had not been cashed. My thing is why should a 16 year old or adult have to pay for something someone did on purpose. Something is not right . So really any Manager if they want can throw your checks in the river then make it where you purposely have to pay $45 to stop the check they purposely lost to get resent out.That does not make sense. Then we homeless on top of it. Oh a person can think they can do people any kind of way. The Heavens always watching. It will come back on the ones taking from children also people harming children also people. Sincerely Kenya Sims.

Nancy Nunnally
from Marshfield, WI
Ordered the baconator combos today and they were so bad we couldn't eat them. Same with the fries. They had to have been leftovers from lunch. Very disappointed. It was 5:00 and they were definitely not fresh. This was our newly reopened store in Monroe and we were looking forward to it but it's worse than ever!

Nicki Massingill
from Washington D.C., DC
Went to the place in carrboro nc. Bought a meal 6.76 gave the girl 10.01. Received back 3.48 in change. Handed back the change to the girl told her she needed to learn to count. She told me I didn't need to be rude. I would have stated that same comment to my daughters. I left as I hear her discussion with someone inside. I will not return.

Ralph Shumaker
from Mansfield, OH
We had two orders of French Fries ice cold did not eat then. Told then and we did not get anything done about it. The staff was only young kids that could care less and did nothing. Put then in the trash and walk out. Will not be going back any time soon. We now know why we were the only ones in there. Thank You Ralph Shumaker

Zandra Bustamante
from Siloam Springs, AR
I would NEVER go back to any Wendy's!!! Ordered a kids meal got it in my package with my other food. No toy then handed a toy and they forgot to give me my $2 key chain. Mind you that was drive thru and no receipt, walked in asked for a management asked for a full refund and she made me wait her name was Tia she sent someone else to ask me for my creditcard. Came back said it was done I asked for a receipt she said she needed to keep it. I told her I need a copy. She came back thru it on the counter and walked away!! Very Good service Wendy's!! Went to Taco Bell Awesome Service!!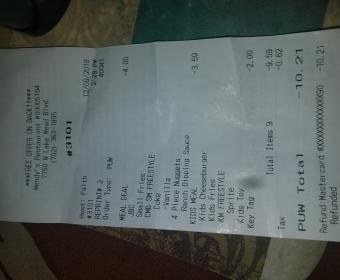 Charles Kaszycki
from San Mateo (Central San Mateo), CA
Love your chicken sandwiches but what is up with the French fries? They are always overcooked pieces of what looks like leftover cuttings & are usually inedible by the time I get to the end of the sandwich. I have eaten at your establishments for a long time & haven't had this problem in the past. Kinda wish you had a fish sandwich too. Thank You

Bruce Koski
from Germantown, TN
Saturday 24 November 2018 Cordova TN 528pm store 00004891
customer # 1081
arrived at store- employee Nicholas was our problem--- very short curt poor customer service no greeting---asked for dbl c/burger combo and chili
NO CHILI I drove to Wendy's for this---oh well wife asked for 1/2 size harvest salad-- I don't think we have a half size---Go Look Returned ok one left paid14.84 waited for meals--- went for drinks---drink machine out of all selections I wanted---went to counter apprised Nicholas=== asked him if he was having a bad day as poor service YES I AM I then told him about drinks---I AM VERY BUSy HAVE NOT GOTTEN TO THE MACHINE filled my Dr Pepper at counter---- gave us our meals-- fries cold---Nicholas grabbed them and said I would have to wait ---I asked for Manager--short black man came to counter what is wrong explained the matter No response of sorry or anything else he said fries will be out in less than a minute== got our food and went to table wife found her salad with no walnuts--- and lettuce wilted... bit into burger my lettuce was wilted and soggy--yuck...come on wendy.s Freddy.s is next door maybe we should look past you next time--
POOR CUSTOMER SERVICE ALL AROUND---FROM NICHOLAS TO MANAGER ps MAYBE RETRAIN MANAGER
I have not even mentioned the cleanliness counter dirty-stained soda machine area filthy overall a 1 for being open zero for overall remaining categories
Thanks Bruce Koski 901-443-5734

My daughter works at Wendy's in orem utah. She was very sick this week with a stomach bug the manager would not let her call in and told her she had to find someone to cover for her which she was unable to do. She made her come in sick, she was throwing up while working! Also the week before a another girl called in sick and the same manager did not make her find someone to cover for her and let her stay home this does feel like playing favorites. I don't think people handling food should do so when they are sick that is gross and can make other people sick. I no longer want to eat at Wendy's if this is what is ok. My daughter should be able to feel safe in her work environment and not feel like she will be fired because she got sick. I also feel like telling other people Wendy's let's sick people handle their food. I hope this is something you can work with managers about.

Kathie R Tucker
from Detroit, MI
GM at Wendys never has time to interview or do orientation. Continue to put the school young adults on hold never with intent to hire. Acts like he is high or on some type of medication. My grandson has been put on hold. Have been calling for three weeks just to be told " Its too busy to do orientation or he is on his way home". After asking him to come in. Just to dismiss him. Not professional at all. For three weeks after starting orientation, which stopped because it was time to close. Never completed orientation, but never finished. Very unprofessional.Please contact me at 517-977-6168

Rachel Burns
from Plainfield, IN
I went to the Wendy's on November 15, 2018 which I been to this restaurant at least twice to get salads and they where out of lettuce and today they where out of chili at 5:30 in the evening so couldn't get my Taco Salads. The Manager was rude and ask if we wanted to cancel are order. Then he asked if we wanted are money back. He really didn't want to give are money back. Please check into this restaurant , it is Plainfield on Us 40 and Main St .
ThankYou,
Rachel Burns

Christian Collins
from Perry, FL
Its late night in Madison Ms and I just pulled a dould at work. Too tired to go home to have to cook. So pulling up what's open after 10p.m. in the area on my phone I see 3 choses. Wendys being what I thought would be the best out of those choses. Boy was I wrong, I got to the speaker box and the young lady comes across and asked for my order. Politely as usual for me I tell her what I want. She replies with ,"all we have is chicken". I'm thinking that sounds like fate why not Wendys chicken anything is always great. So I order again with what I was told was available. She returns with "sorry sir but we're out of that too". So no bacon no beef just anything they can through in the fryer. 30 minutes before closing they shut down the grill and proper customer service. I will be taking it to the manager because that night crew is just collecting a check.

Cynthia Smith
from Chelsea, AL
Let me begin by saying this was worse experience ever. I managed a Subway just blocks from the Moody Alabama location. I came the drive thru at 3:31 and this horrible experience lasted for over an hour. I order a lifestyle chicken sandwich plain with cheese only, a large fry and a large chili. I asked the young man to make sure that sandwich had cheese only and he assured me that it was. I decided to check when I was half way home only to discover that it had all the regular fixing on it. I took it back another young lady came to the window and I explained to her what my order should have been. She brought everything back nice and fresh and hot. I asked if the sandwich had cheese only and she said yes. I pull off and because traffic was slow I thought I would say on my drive home, only to discover that they have me a spicy chicken sandwich because of serious sensitivities. I took the food back and asked for my money back. All of the employees were peeping at me through the window and laughing as if I had done something wrong.I could hear and see one of the employees telling whom I assume was the manager what the situation was. In the meantime I was sitting at the window waiting for him to refund my money, but he never came to even address the situation. I yelled through the window can I please get my money and is anyone going to apologize to me for wasting my time and my gas money. The manager said, "look I just got here"
This was ridiculous, insulting. Something need to be done about this.

Jean Kessinger
from Xenia, OH
If I could give it no stars I would. Wendy's chili used to be my favorite chili but no more. I just got an order of chili and a chicken sandwich. I threw most of the chili away and the chicken patty was as dry as sawdust. I got a couple of beans in the chili and no meat! It was really just tomato juice and onions which was so hot with chili powder that I had to throw it away. I have heard so many complaints about the Hillsboro, Ohio Wendys that I had to message you. I will not go there again.
Have feedback for Wendy's?
Thanks for your feedback!
Sorry. Please try again later!