Wells Fargo
Wells Fargo Complaints Continued... (Page 1)
240+ reviews added so far. Upset? Call Wells Fargo corporate: 866-878-5865

Koso Goan
from Greensboro, NC
Making a deposit using counter deposit slip, Wells Fargo drive through teller Mercedes Robertson rudely held up deposit slip and said "I can't read this" I said excuse me, she again rudely stated she "could not read this" holding up deposit slip. I asked for my item back and went into bank asking for the manager, was given service manager Nicole. She listened to me, asked what she could do and I said please make my deposit - which she was able to read the deposit slip. I also wanted the teller to apologize. Nicole came in with Mercedes and Mercedes rolled her eyes at me - said I was told to apologize and stormed out of the office. This was unacceptable to me and I was highly insulted. Still waiting for branch manager to call me as well. I too was a teller in that very same window when it was Wachovia, I would have never treated a customer with such disrespect. This teller will definitely drive customer service down in this branch, which I am planning on pulling our school Wells Fargo accounts and going to a bank that appreciates its customers.

August 2015, I decided to start a checking account with Wells Fargo in Priest River, Idaho. At first everything was cool i even signed up for the online banking threw their web site. Anyway October 28 i logged onto their website to check out my info and see how everything looked. However i was in for a shock first thing i noticed was suspicious activity. Somebody had deposited a fraudulent check of $2400.00 in my name which was a shock my first thought this is serious I gotta go to the bank and let them know about this. I went to the bank and said everything that had happened however all i got was constant disrespect from the Bank Manager. Who kept saying i probably did that myself cause i am so slow, I don't remember doing it. My reply over and over again was "Why would i hack my own bank account, and even if i did i wouldn't be here right now i would be on the run." I was told i would probably not be able to have a bank account cause of what had happened so come back tomorrow.
So Next day i went back to the bank and dealt with more disrespect. I was asked questions such as 1. How long have i been on my own, 2. Do I live by myself, 3. What kinds of classes and grades did i get in School. My words were "Why do any of even questions even matter? I'm a lot smarter than i get credit for i have a very high IQ. Afterwards you can get a account again, my thought was good cause none of this is my fault at all. I received a primary debit card that i was supposed to throw away when the Temporary arrived. Next morning after i woke first thing i did was use my primary debit card to try to add $ to my phone so i could call and text. However 3 times it got denied. So i went down to the bank and asked "What is going on with this card you guys gave me yesterday it doesn't even work." Sir, You can't have an account here, plus we have to take your last $27.00 cause you are overdrawn. I signed some piece of paper and then threw away the card that doesn't even work.
Just cause someone hacks into my account i get punished over it. All i can say is i will tell everybody not to bank with them cause of the type of company they are, also the amount of xonstant disrespect i had to deal with. Very Very upsetting!

Elaine maness
from Boise, ID
I made a deposit to my checking account from another wells fargo account. I asked the teller to post it right then. Later on I found out my overdraft protection kicked in. The teller did not tell me the funds would not be available until tomorrow. I called the bank and got no help. I have been a wells fargo customer for years.account number 6768183664. Now I have cash advance fees. I am not happy.

Walter Hamilton III
from El Reno, OK
I have been trying to contact someone to help me get my vehicle lien release, but I cannot get any type of cooperation or even an indication of where or who to begin with. I tried the Wells Fargo online forum several times, then called the corporate office, then emailed support, Wells Fargo customer service, and never got any help and finally got frustrated and decided rather than be rude I would take a week to cool off and then try a different approach.

Kyle Terzian
from San Jose, CA
I was at the 360 N. Capitol Wells Fargo Branch in San Jose Ca. trying to pay a mortgage payment for my niece. When I asked how much it is so I can write a check to pay I was treated in a very disrespectful manner. I was made to feel like I was trying to steal information when all's I wanted to do was pay a mortgage payment. I felt bullied by the back manager at that time I asked him for his card. This is how I learned his name. This Wells Fargo manager has little to no customer service skills. I run a facility for Veterans where there are 130 beds and I have to be respectful to these man and women who served our country. This manager would not be allowed to work with these Veterans with the behavior he displayed when dealing with me as a customer. I had to go to the the downtown office to make this mortgage payment where I was treated with dignity and respect. Thanks for hearing this complaint.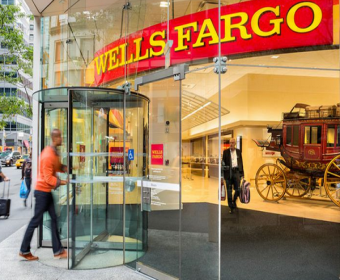 Kelly Crawford
from Garland, TX
I am appalled! Your website does not list the branch I opened an account. Had to call other branch to get number. They did not answer and forward my call to call center, they could not find my branch. I never received my card. Gave her my SS#, and she could not verify me. 27 minutes later I was pissed and ready to pull my money out off Wells Fargo due to the horrible customer service!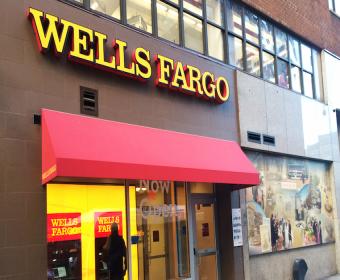 Faustian carter
from Fayetteville, NC
I deposited a check on 8/31/15 to assist with paying bills for Sept. My check was held for 10 days then cleared after a monthly draft was over drafted. I would like to have those overdraft fees reversed ASAP since I prepared to have the funds available, but the bank decided to hold my check for 10 days. Is this really your corporate policy?

Robert Zsidisin
from Louisville, CO
When I log onto my account, which is about once a week, I get a note to change my sign-on name, and my password. I do not think that is necessary. If your worried about security, I can create a secure system that is unbreakable! That is correct-unbreakable. Years ago I was a crypto analyst and devised unbreakable codes. Who and Why said I need to change my ID and password every week?

Rolly Vital
from San Jose, CA
I called Wells Fargo Dealer Services on 8/31/15 to inquire about my auto loan account. I spoke to Meoshia Lewis, who did not provide me her last name or ID#, which I was told by her supervisor Jamal (ID# 5356) that all customer service reps my must either provide ID# or last name when answering a call. My complaint is that during my call, Meoshia intentionally hung up on me when I asked for her ID# and said that I would like to speak to her supervisor because she was not "customer service friendly," and did not address my concern/issue. Horrible customer service from them.

Amber Hudleston
from Houston, TX
I visited a Wells Fargo branch at Westheimer and Lazy Hollow in Houston Texas. A teller (Rita Isidienu) persuaded me to open a checking, savings and credit card account. I asked her to let me give it some thought. In a few weeks I received the cards in the mail. Several calls to her only ends in promises to look into the matter.

Troy Gatewood
from Iowa City, IA
I called when I got my bill. I am so used to just paying my bill that I just sent it in last month. I did not look at the bill. For some reason the payment was processed late last month. I have never had a late payment with Wells Fargo. So when I opened my bill this month I happened to look at it. They had charged me a late fee for the previous month, and a new late fee. Because I paid the regular payment, which did not include the late fee . They assessed me another late fee. so now I am past due with an extra $ 60 owed for my next month minimum due. I thought if I called this could be taken care of. I am never late, so they would understand and help me. They man was horribly rude.
Customer service at Wells Fargo told me I only made a "partial payment" because I didn't pay the late fee. I said I didn't know it was processed late, so I just made my regular payment. He said nothing he could do. He said not Wells Fargo's problem. So I asked for a supervisor. Amber told me they would waive the original late fee (one time only). I said thanks. But I am still owing the extra money when my payments due, plus the other late fee. She said you sent it in the mail late, and its not our fault. You didn't make you payment . So terrible. I would think they would value my account. I pride myself paying my bill on time. Now I am still past due for no reason and have a huge next month payment. I need to speak to someone else on this..

Norval Dale
from Omaha, NE
I have been a Wells Fargo client for approximately 15 years. About 1 1/2 years ago Wells Fargo supported my Veteran's Home Loan, for which I am very thankful. Following the purchase of our home, we remodeled using available credit lines and a small loan from the bank. In May of this year, I applied for a loan to help reduce our credit card debt and assist with expenses for my special needs daughter. That request for credit was denied. I did not ask for reconsideration of the loan, although I do not believe I received a fair evaluation. In the denial letter however (Wells Fargo reference 20151470100046), I was told the reason for the denial was: Garnishment, Attachment, Foreclosure or Repossession, Collection action, Judgment, Tax Lien of Charge Off.
I responded to that letter and asked where that information had been obtained, as I have NEVER had any of these problems, nor have any of the three (3) major credit reporting companies ever indicated such difficulties. My letter was apparently forwarded to an Office in Des Moines, where we have traded correspondence for over a month. Most recently Des Moines sent me a letter dated August 6, 2015 and received today; saying that I need to contact Wells Fargo Mortgage regarding my credit bureau complaint. Frankly, I don't believe I have a credit bureau complaint, as they say they have never reported the above, to you.
All I have asked for, is the source of this erroneous information and to make certain it is not part of my Wells Fargo's records.

Raffey
from Las Vegas, NV
The owner just left the property a month or so. I would like contact Wells Fargo that others have squatted to an abandoned property in my neighbors. Please direct to the right department who to call.

I am sick to death of you (WELLS FARGO), putting a hold on my card and not contacting me. I have asked numerous times and given my current number numerous times As well as changing it on my online account, and you people refuse to do it. Tonight is my last straw when you shut it off while my daughter is 5 hours from me . EVEN after I told you that my travel plans will be between New Mexico and Texas. I am fed up with your incompetence. I have almost $300,000 in your bank, but apparently that doesn't mean Anything to you. You people can guarantee that I will be removing my money as soon as I find a competent bank.

Stanley kairawicz
from Salt Lake City, UT
I have a safety deposit box in the sugarhouse branch Utah for ten years. I went in Monday and they told me they had no record of me. I get no satisfaction at all told me they would investigate. They act like I am at fault. I believe someone at the bank cleaned out my box. I have been dealing with the bank for over ten years. I do not no where to turn.

catherine coleman
from Oakland, CA
Multiple visits to Wells branches and still my business is incomplete and immensely frustrating. As a non-profit organization board member I needed to have account statements sent to my mailing address, after our Treasurer died suddenly. Three visits to Wells with the same needs, and I dread going back. The incomplete and conflicting advice has wasted a good deal of my time (not to mention Wells' time), and left me feeling a bit like Alice in Wonderland going into a strange universe.

Nancy Moore
from Long Island City, NY
My husband passed away 4 years ago. I was only 55 years old and he was only 58. I switched my IRA accounts to my name because I thought I had to. My financial advisor never advised me of the fact that I could have left the accounts in my husband's name to avoid the 10 percent penalty if I ever needed money.
Well now I need the money. I couldn't foresee 4 years ago that my adult son and my parents were going to be dependent on me. Also, home repairs added up - a new roof, new chimney liner, plumbing issues, electrical issues. My husband was handy and always took care of household repairs. All of these things combined, quickly used up my life insurance money.
I am just very upset that I was not advised at the time I switched my accounts. I need money now at 58 years old and I could have avoided that 10 percent penalty if I had left the accounts in my husband's name. I should have read the Motley Fool, but I was too busy caring for my dying husband.

I have been trying to do a short sale for more than 2 years. This loan was transferred to an attorney office along with other loans apparently because there is litigation between Wells Fargo and a third party. If I call the bank, no one talks to me, and they refer me to the attorney's office.
It has been very difficult to work with the bank through this law firm; we have had more than three buyers that backed up from the deal because when everything was ready the bank came back and asked for a higher amount, or because we did not get a response from the bank and/or the law firm.
Wells Fargo does not want to work with us. We are trying to do the right thing and it is very frustrated when a bank does want to help and our hands are tide.

Betty Carmena
from La Habra, CA
I called Wells Fargo regarding when I would receive my new debit card, which expires, in Aug. She, Janice, was talking all over me. She just went on and on, with stuff that I never asked her about. I know my rights, and I have dealt with customers for over 30 years, with BBB, as a supervisor. Had I heard my employees talking with customers like she was, her job would have been in question, or in jeopardy. No one called me about amounts that was in questions on my debit card.
I called them about something totally different, She said had I not called, they would have temporary blocked my account, and I wouldn't have known why because, they failed to contact me. I am in Dr's care, and I am very upset, as I have other bank accounts that I deal with. I certainty do not need someone talking over me, like she knew it all, not giving me a chance to talk.
I question the training that you're supposed to give your workers, now that I have experienced this Janice's approach. Very upset with you and if need be, if someone does not contact me, and push it under the rug, I will contact someone else, higher.

Shavon Fabela
from Los Angeles, CA
I made an appointment to open up a credit card/debit card on Monday May 4, 2015 at the Gardena Location on Redondo Beach Blvd. to get info about consolidating my credit. The girl that helped me, Maritza, said she would call me within 24-48 hrs. I waited and she never called me. I waited until Friday May 8, 2015 and finally called her. I left numerous messages not only on her voice-mail but with her manager.
I spoke to the manager and he said Maritza would call me the following day (Saturday) She never called me. I called back on Monday May 11 and he said he would call me back at 5:30 that is when I get off work. He never called me. I am getting frustrated that no one is helping me, giving me the run around.
I don't understand this poor customer service. If they can not help me they should let me know right away instead of wasting my time. I find it really upsetting and I will take me questions and need of help to another location. I just want to let this go noticed that this bad customer service and something should be done about it.

Thomas Anderson
from Saint James, MN
I received my bill on 05/08/15. It showed my last month payment that I mailed on 04/20/15 was not posted and a $26.00 late fee was added to it. I checked my bank statement and the check had not gone thru. I went online right away and made the payment (that was 6 days late) plus the current month payment.
On Sunday (Mother's Day) I received FIVE Phone calls from Wells Fargo!!!! I explained the reason and said I had made a payment. FINALLY after the 5th call every half hour, the calls stopped. Well, MIRACULOUSLY, the next day my check that was sent in April was found by you and posted!!!!! Not sure how that was just FOUND the next day! Harassing phone calls on a Sunday for a payment that you must of lost in my file somewhere, plus a $ 26.00 late fee???? Really??

Alice Langello
from Jonesboro, GA
Stopped at the bank around 2:45. (We remarked that there were no customers) went thru the drive to cash a 500.00 check in my account. There were two women working the desk and talking and talking ignoring a customer. We waited and waited, finally my husband rang the bell. I was asked for my debit card, as my drivers license was not enough. (A debit card doesn't have a picture ID ?) so I asked if my military ID would do.
Check cashed and we are leaving, I count the money and I'm 100.00 short, so we turn around and I go into the bank. Now I have to wait over twenty minutes for the woman to cash out to find her error. Now I'm late to were we had to be and I'm told, well we found the error and corrected it. I ask how much the check had to be before a second ID had to be given, I was never told an amount.
I have never had any problems at this bank before, the women always go out of there way to be friendly and helpful. Needless to say this was very upsetting and the looks were like I was not telling the truth. Someone behind the counter at the bank should know how to count!!!!! Been a customer over 20 years and never had a problem till yesterday.

Sonia Voluck
from King of Prussia, PA
Horrible customer service with online banking. Incompetent bankers…after long waits was told he would open a file to research where funds went that were transferred to my son's account which is also Wells Fargo. The funds never were transferred but were deducted from my account. After complaining about my frustration he hung up on me. So disappointed in Wells Fargo!

Jack L Marsh
from McCall, ID
My wife got talked into a WF Visa. Said it would pay 5% points redeemable in cash. The refused to tell her how to redeem points. Told her do it on line or the phone. They no longer have personal service. When we try to do something on the phone we usually are on hold for 1/2 hour. This is not the only complaint. This is just the straw that broke the camels back. If I listed all the complaints it would look like a book the size of war and peace. Pain in the but to switch banks but We are going to do just that.

Adrienne Williams
from Chesapeake, VA
On April 28 2015, my parents arrived for a scheduled appointment with Annelyn Vitug at Wells Fargo located at 672 Battlefield Blvd Chesapeake, VA. My elderly Mother, confined to a wheelchair, had to use the restroom. I asked the teller where is the restroom? He said, we do not have a public restroom. Then a bank representative told me to take my mother across the street to Rite Aid. I pushed my mother across a busy street in a wheelchair to use the restroom.
How can your staff be so insensitive to an elderly person confined to a wheelchair? Your facility has handicap parking and ramps, but no restrooms?!?! The staff at Wells Fargo at 672 Battlefield Blvd Chesapeake, VA should be ashamed of themselves. How dare you send an elderly woman to another establishment to use the restroom. The experience was very humiliating to my parents.

Rosalyn O. Gale
from Bossier City, LA
Every year I get notice from Wells Fargo that my mortgage is going up do to insurance or tax increase. It is never specific as to which went up. I found out neither has increased. I believe Wells Fargo is using a standard form letter just to increase payment. I have called to get the increase corrected and all I get is there is nothing you can do until next year when Wells Fargo access again. It is a circle of rip off with the only end is to get out of business with Well Fargo. I am currently research lawsuits against the company to put a stop to this.

I've waited 4 hours for an underwriter to finish my loan. The loan person inside Wells Fargo said it would take 15 min to look at it. I've been sitting in here for 4 hours and the guy is waiting for his auto loan check so I can receive the truck I am buying. Poor service on the other end. There needs to be a underwriter at every bank so things go smooth. This is a bad day if you see this asap help.

mark burkett
from Sylmar, CA
Wells Fargo charging customer for copies of checks. (check 21) this charging started on my accounts several months ago. Bank stop sending copies with monthly statement. When local bank (granada hills branch) was asked about this (surcharge for including this in statement now applies) $1.00 per month or per check - bank did not make this clear.
This just show how little corporations care about costumer service. I have had over a 20 year banking relationship with wells fargo. I would like justification -under check 21 law - California, how wells fargo can legally charge these fees. I will consider moving my funds to another bank, I also have maintained a balance of over twenty thousand dollars in your bank. (small amount - I know) I would rate this bank with an F- , if there was a lower score - wells fargo would get that from me.

Lisa Kemmerling
from Burbank, CA
I am not happy with this company. Everytime I need help, the people have an attitude. I was going to make a fraud complaint and the person was horrible. I at the point of going some where else.

Ashutos barua
from Lynwood, CA
I apply for my home improvement like home equity line of credit I hv two beautiful kids and my wife we live in one three bad room home 2008 I brought this house around 225000.00 now home value proximately 396000.00 i apply to long beach city to build a another three bad room top on home they approve me I have 14000.00 credit card bill house payment 1325.00 me and my wife we make almost 8000.00 month please just tell me y they declined me I'm Indian that's why or what and y they play game with me please if I tell u guys wrong call me my cell, thanks I'm nice person before I though Wells Fargo is good bank but now I know Wells Fargo bank not a helpful bank or they Don't know how to keep good customer or respect sorry to say that.

Ron Jones
from Covington, TN
What I am complaining about is that I have been buying a van financed by Wells Fargo for a number of years. I did get behind on a payment or two but was able to catch up my payments quickly. Talking first to Brenda Hess, the only one that could represent Wells Fargo in this matter. I counted down the payments until today when we called to verify this as the last payment. We couldn't talk to Mrs. Hess as she wasn't in so we spoke to DeAnn (the name she gave), and she verified that this was the last actual payment, but that we still owed a small late fee for the payment that we were delinquent on. This I had NO problem with. We made the payment as usual at the Bartlett TN. Branch and had it posted immediately.
When we returned, knowing that this may have not as yet reached your system since we were informed that after a payment post, it takes 3 to 5 days to get on your system, we called anyway being excited at the prospect of getting this paid off. However, now, one person says the we have 3 more payments, another says that they don't know, and this just keeps going back and forth. We then contacted the auto loan manager but he responded that he had no way of finding out anything. So he passed the buck and gave us the phone number right back to where we started.
I am getting the run around and for this I PROMISE that I will not use Wells Fargo ever again, and I will use every essence of my being to deter anyone from living this nightmare of incompetence as I have. My grievance is not with a particular person, but to all of the incompetent people that I have had to deal with in this matter. I would appreciate it if someone that DOES NOW SOMETHING would contact me or my wife Sandy Jones and give us a straight answer ... What do we owe and how doe we do this??? I guess I'll never know...

Keith D Dawson
from Elizabeth City, NC
My name is Keith D Dawson. On March 14 2015, I visited the Wells Fargo branch at Southgate Mall Elizabethcity N.C 27909. My purpose was to take advantage of 0%APR credit card. I told the banker Cindy Walker that I already have one of their cards. That I did not want to carry another card. That I was able to payoff original card. So I wanted to know the best way to go about applying for a new card. Do I just apply? Or do I pay off card first? Cindy applied for her words the top of the line card. I was approved but for a much lower credit limit. Later the next week, Cindy called me. She said that if I payoff the original card they would be able to transfer my credit limit from the original card to the new card. I do not know who she talked to.
March 21 2015, I returned to the branch. Talked to Cade Turner about paying off original card. He called someone in that dept. I was advised on the phone by that person (name not known) to pay off and CLOSE original card. Then they could transfer my credit limit to the new card. I did this over the phone at that time. I was then told that they did transfer and combine my credit limit to the new card. Then I was told the 0% apr does not apply because of the card I had at the time. I applied for the new card not only that but my interest rate is HIGHER than the original card.
March 28 2015, I returned to the branch. I talked to Jermaine Dillard about my problem. He called that dept. and was told their was nothing that could be done because of the original card. He made notes and told me he would put them on Tonya Schmitt desk the store manager so she could get involved in it.
April 3 2015, I returned to the branch. I talked with Tammy Spruill. She called the dept. that handles this and again was told nothing could be done . Tammy sent a email about my problem, including my contact info. I did not receive a call back from her the next week. Sometime during that week, I was on the well fargo web site and noticed all my rewards points gone.
April 11 2015 I returned to the branch. This time I spoke with both Tonya and Cindy. Tonya said she would make a call to expadite affix to the problem. Then told Cindy what she had to do on her end.
April 17 2015 I returned to branch. Cindy tells me that the only thing that can be done is to reverse everything that has been done. They will reopen the original account at original credit limit and interest rate and restore rewards points. I did none of this on my own. All was done at the bank's advice.
So, in a attempt to get 0%apr credit card. I get the top of line card not at 0% but higher rate than I had before and loss of rewards points. The bank's fix: reverse everything like nothing ever happened. This is a bank error not mine. I thought the goal of this bank was my financial success. How is this helping me to succeed financially? If you can not help me please give me contact info of some one who can. All I want is the 0%apr lower interest rate my points restored

Toni-Lynn Sabatino-Stiver
from Garden Grove, CA
I was trying to use on line banking and was denied access due to my reporting fraudulent activity previously. In or to gain access, I was asked a series of questions that I never was asked by the bank, including what state was my social security card issued in. I gave an incorrect answer by using the state my card was issued in rather than the state my mother used to enroll me in Social Security and realized I never gave that info out. My father, who is 82, had the same thing happen except his answer was correct, and the fraud employee refused to recognize that even when my dad insisted. The question is where does the info come from and why is the account owner not asked to verify the info? Lastly, why does the fraud department not ask these questions when the account is applied for and insist on using info that is either incorrect or unknown to the user.

Ehab Abusaada
from Orlando, FL
I have applied for secured credit card which means that it is my own money that the bank is taking, I was contacted by the bank to apply for it despite the fact that I mailed my application, I was told that this will take five minutes and ended up being half an hour on the phone. Than I was notified that I need to go to any Wells Fargo branch to submit my SS card which I did. Now I received a letter in the mail from Wells Fargo asking me to mail a copy of my SS card !!!!! (Great secure method).
I called the number stated on the letter, and a guy called Chris answered my call. The guy was so rude, he would not listen to what I was trying to tell him and kept on talking over me, ( great customer service NOT!). Now Chris wants me to go back to Wells Fargo branch to submit another id ..... I would like to remind Wells Fargo that secured credit card will be using my own money and the bank's money and for that I have to keep going forward and backward to the bank.
When I asked to speak to a manager, Chris respond was " there no manager to speak to you" I find it very difficult to believe that a bank have no manager to talk to clients !!!!!! At this point I told Chris to cancel the application and his resonate was " ok than". This was my first experience with Wells Fargo and I am surprised that customer staff can get away with such behavior. I will expect to be called by a senior member like a manager if Wells Fargo got any, to explain why customers get treated in such a bad manner and what will be done about it.

Dana Hoodenpyle
from New York, NY
Wells Fargo Made me accept a Bank Cashiers check in lieu of straight cash, the amt was 20, 000.00. The Check was acidently thrown away, as the Reciept looked exactly like a check and was on top. In small print it said customers copy. AXX Backwards to start with, and they prob have made a lot of money by making this easy to mix up. I went to the Bank and ask Wells fargo to place a stop payment on the cashiers check and re-issue me a replacement.
First Wells fargo said no problem, we can do it immediatly for .02 percent fee. Then after 2 hours of paper work and waits, that changed to a 2 percent fee 400.00. I was PO about this out landish fee, and Wells fargo inisted they get this fee up front. I paid it, and they said I would have a replacement check in a couple days. A day later they called and said they were refunding my 400.00 and I would have to wait 90 days to get my money back.
Wells fargo then refused to put anything in writing, or provide me a copy of the cashiers check. I filed on line complaints with the Federal reserve. After that Wells fargo Fraud dept has shut off my ATM Cards on a dailey basis, they leave only one on. Of course its the one that does not have any funds in that account. So I am forced to use a card with no funds and get whacked over and over again with 35.00 over draft fees. I called Wells fargo and complained and ask that these over draft charges be removed, as they were making me use a accout with no funds. They refused becuase I filed complaints with the FEDS. Is there anyone out there who will assist, I want to file a class action law suit. This has to be a clear violation of the RICO LAW

Lori Cordero
from West Palm Beach, FL
On March 23rd 2015 , I deposited two checks into my bank not knowing that my bank not Wells Fargo had put a two day hold on the larger check. I deposited a check into my sons well Fargo account that day for 1,900 so he could get an apartment. The check did not clear because of my banks hold and Wells Fargo put a hard hold on my sons account. My check cleared on the 27th when Wells Fargo re deposited the check and the 1,900 has disappeared. Wells Fargo states it did not clear my bank had to send several faxes for 2 weeks saying the money was removed by Wells Fargo.
I have been on the phone with them every day requesting my money back since they refused to acknowledge to my son that they had the money. Yesterday my son account was closed because it was not beneficial to Wells Fargo to have him as a customer. Now they acknowledge they have the money however he has been told he has racked up insufficient fees for the last 3 weeks even though all along they have my money and after the fees are taken out they will mail him the check which he will receive in 7 to 10 days. I went back to bank demanding my money stating my son has been homeless in a different state all because they will not release the money, they could have cared less stating there's nothing they can do. To date no check . How can a financial institution steal people hard working money and not be standing before a judge for fraud.

Arlyn M. Koss
from Anaheim, CA
Flooding in my home occurred on February 16, My insurance company settled my claim. Sent me the check along with Wells Fargo's named on the check. Went to a branch near my work to get them to endorse it. I was informed there was a check list I must provide before any money was to be released. I submitted all documents they had sent, each day I call to get the status of my claim, there seem to always be one more thing they need, whether it be a signature missing from contractor on the estimate of their work, even though their signature is already on waiver of lien and W-9.
The affidavit and release clearly says that it needed to be notarized, one of the representatives I spoke with, said none of the paper I submit need not be notarized. But of course I needed to get that notarized. Clear air test clearance, called my insurance company, they said in the state of California it was not required, unless it was mold or fire that cause the damage to my home. Now they want the proof (receipt) that the company who did the asbestos abatement was paid. My insurance company paid them, I have no reason to have such a receipt. So now I wait for them to send it to me, so I can submit it.
Each time I have called, they are wanting documents I have already submitted, that was not showing on their computer even though it was clearly posted on my to do check list as approved, of which I have checked on line the night before. There have even been instances that they couldn't pull out my account to find my papers I submitted. I got to speak with a representative, that was helpful, she told me that she was going to review all the documents I submitted and that she would get back to me. 3 days have passed, no phone call. So I tried to reach out to her , I was told they didn't know who she was.
I am going on my 8th weeks without the use of my home. Besides all the money I have spent on faxing, express mail, and notary, I had to rent the pod to store my furniture in for another month. Not to mention the contractors demanding to be paid. I already had one of your inspectors come out to my house once to show that work is being done to my house. Your company just keep on knit picking, as to delay release of money needed to complete my home.

Haley
from North Las Vegas, NV
On a Saturday, I go to a shop and my debit card was declined. I had sufficient funds available and contacted Wells Fargo banker immediately. I was told there was a maintenance issue something about two servers of some sort being "down" and it appears to have affected random customers.
Never have I heard of this happening in over 10 years of being a customer. I had my doubts this was really the case. Especially since the cashier at the store said, they always have transaction problems related with Wells Fargo card holders. But that was the story the banker was sticking to. He said the problem could carry over into the next evening. I decided to go to another shop and use my debit card-it worked fine! Clearly, the bankers are trained to recite standard BS to it's customers just to buy time or because they are not equipped to help. After shopping, I later get a fraud alert phone call from Wells Fargo?? Doesn't make any sense. Especially, since I was already in touch with them earlier about my issue. Two days later, try to make an online charge-transaction declined again! What is really going on? Getting the impression Wells Fargo is not forthcoming with it's customers. This ongoing/random inconvenience is a disservice to a long time customer.

Timothy Perez
from Sacramento, CA
I made a withdrawal for $940.00,on 04/03/15, the teller had not scanned the money,through the money machine.She counted out (nine- 100 $ bills,and (two- twenty $ bills, knowing that (one-100$ note, was already marked,with a pen marking,which it automatically. Should have raised a "red flag" after all we as customers put our trust in the bank, it should not have been given out at all ".i thought it was marked as a good note" so i went to make an ATM deposit at BofA just down the street, the Atm accepted all (eight-100$notes,but one.i then went inside the branch,to a teller to finish my deposit,the teller scanned it, and said that it was a "counterfeit" note,so we have to keep it and fill out a report ,and send it to the "Secret Service" leaving me out of a "hundred $ dollars,which came out of my direct deposit from Social Security. I then waited for the receipt to be faxed back from the Secret Service as proof that the receipt stated "Counterfeit" , in hoping to be reimbursed by wells fargo,but was told that one you "leave the premises. We cannot do anything about it, myself having psychological. Issues in understanding what is happening,i feel that as a loyal wells fargo customer, that i have been taken advantage of.I really hope that this does not continue to happen to other customers.i would like to be reimbursed.

Joan F Herdrich
from Laguna Beach, CA
I went to the Dana Point, CA branch on Golden Lantern St. on April 1, 2015. Previously, I went to the branch office in Laguna Niguel and needed to present my husband's death certificate on 3 different dates. The last visit at the Laguna Niguel branch, included eliminating my husband's name from the account. About a week later, I found I could not access online banking. The reason I went to the Dana Point branch was to find more competent service. I encountered Richard Toscano, Assistant Manager with my problem. The problem was that my deceased husband and I were sharing the same profile for online banking. The information Mr. Toscano provided was accurate, however, his manner was unsympathetic, defensive and dismissive. He would benefit from some education in people skills. I don't believe I am the first client with a death of a spouse and a similar problem. I also believe there is a way to discuss the joint account and profiles without breaching confidentiality as Mr. Toscano implied. I was unprepared to discover I was blocked out of online banking. My suggestion is to provide a detailed explanation of the implications of removing a name from an account. As a result of this encounter, I am considering closing my account with Wells Fargo bank.

Crystal Cestel
from Dublin, GA
Problem with my secured card. Out of town trying to use my card. Money in account continue to be told that a hold is on the account. Withdrawal from my account on April 02,2015, still can't use my card. There were so many different stories that I was told. Will not refer anyone to this bank.

Juan Espinoza
from Covina, CA
I am having a very difficult time getting help with my mortgage payments. I have been declined based on my affordability but I would not be asking for help if I did not need the help. I can't afford my payments and I have been fighting with Wells Fargo for almost 6 months. I DO NOT WANT TO LOSE MY HOUSE TO FORECLOSURE. We have left several messages for our single point of contact and she does NOT call back

Phillip Lipoma
from League City, TX
Your branch at 1681 West Fm 646 in League City Texas is without doubt the most user unfriendly bank I've ever visited. Today I went to cash one of my company checks made out to a laborer of mine which he endorsed and I also endorsed and your bank manager refused to cash it. A procedure I've done at that very bank many times in the past. Mind you now, this is a check drawn on my company account and endorsed by me and I provide adequate ID. That bank manager (642795) would be better placed in a Walmart store. Fortunately for you, your bank across the highway employs individuals with a good amount of common sense and although in-convenient for me, I was able to conduct business there. That branch would be better closed.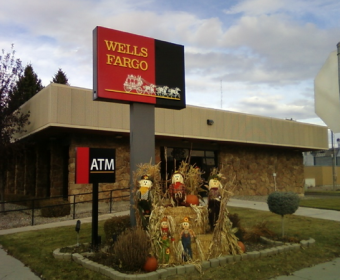 Sharon Strahm
from Pacifica, CA
Hi – I was just shopping at the Pacifica California Safeway store, where there is a Wells Fargo office. I was appalled at the way I was treated by the counter clerks. I do not normally bank at this location not much at Wells Fargo, and I bank at several other banks, where I hold most of my funds, and will continue to do so. I stood by the counter, waiting patiently. The clerks all looked at me and they saw me waiting. They did nothing. They did not say anything. And then when someone opened up to help with customer service, hey took an older gentleman before me. He had been waiting there less than I had and he was not in any sort of line. And then the next person opened up their teller window for customer service, then took another person who was waiting at a line around the corner.
I protested, and said you see me waiting here… don't you? I've never been here before and don't know where your lines are. I'm standing right in front of you. And I know you looked at me and saw me waiting. Are you going to tell me that I have to go wait in that line now? The tellers just looked at me and said there's a line. Unbelievably bad customer service. Appalling.

Mike the manager of Desmoines Wa. Branch, jumped the gun having me set up an estate account for my brothers Tyrone Lewis who passed 2/24/15 He was not licensed to set this up he had Angela do this and she said,after calling your brokerage dept. telling me I had to go to probate. They said that there were no beneficiaries for this account. Ty's son and daughter were the beneficiaries on the checking and savings account and received the money and the account was then closed. I could not get to first base at the court house so I had to use my lawyer Brian Russel. Ty had a will and I am the executor. When I called your department and was told it was an annuity and Paul and Jennifer were the beneficiaries and no need for probate. I am upset because I had to spend about $1,500 of my money to pursue something that was wrong information.

Foreclosed property in Jamaica NY in which Wells Fargo refuses to evict the drug addicted squatters that are using the home for drug transactions and other illegal activities. The police has been called to the home numerous occasion, the grounds are not kept up and drug addicts continue to occupy the property. The address is Jamaica NY 11434. Numerous calls have been made about the situation but nothing is being done especially the previous owner has been deceased for a number of years... It will force us neighbors in the community to contact the public advocate to investigate Well Fargo policy on their procedure with foreclosure. Neighbor whom must deal with this everyday!

I informed a teller at Wells Fargo that I was told by my doctor that I could no longer work due to kidney disease & was filing for disability. I asked them, as a long time customer what I could do to mitigate fees associated with being overdrawn. I told them I was waiting on my tax return to be direct deposited any day but I didn't know if I should just close my checking account and keep the savings open or how I should proceed. I was told that as a long time valued customer, they would be happy to simply cap my fees at a daily rate instead of a per insufficient transaction rate which if the deposit!

My mother took out a Reverse Mtg loan with Wells Fargo in 2006. She died on January 22, 2015. I have been trying to get a payoff amount from them so I can pay off the loan and retain possession of the home. I sent them a copy of my birth certificate as directed to prove I was a daughter. They have denied that request and will not give my sister the information either, even though she is listed as the contact person on the death certificate which was sent to Wells Fargo.

Ronald Craddock
from Charlottesville, VA
Wells Fargo Auto Finance reported late payments to all major credit reporting agencies that did not occur after refusing to accept my final principle payment on my loan. Never during the loan did any payment ever exceed 30 days past due, based on the payment due date and instructions received from Wells Fargo Auto Finance while dealing with late charge payments. This is evidenced by the data reported to all three major credit-reporting agencies during that time. It was not until after the loan had been paid off that the negative information appeared. I believe this was due to my challenging them on the late payment validity. WF removed most of the charges AFTER heated discussions but reported late payments that never happened.

Michael J. Okun
from Santa Monica, CA
Eugenia Sheerwood has been handling the loan for Susan and Phil Favre. We have been an escrow for two months. We have been promised loan documents everyday for the past two weeks. We have reached out to Joshua Oleesky to escalate the issue and have received no response. As of this morning, we still can received loan documents.

Gary Sanders
from Birmingham, AL
This is concerning a loan I got last month to purchase a boat. Instead of a boat loan the loan officer gave me a personal loan at 9% interest. During the process I asked the loan officer if I could just cash in a cd that I had and make the boat purchase instead of getting a loan. Her response was that interest on the loan wouldn't be much. Ha! My first month was over $90 interest which is way more than the $25 for cashing in the cd early. I have no doubt that she knew what she was doing. This was at the Pinson Alabama branch. Well I cashed in the cd and paid off the loan today and it cost me over $68 more than it would have if she had been honest. Is it Wells Fargo's standard operating procedure to screw the customer regardless to make a dollar? This could all have been avoided if she would have said yes it's cheaper to cash in the cd and let me pay for the boat to begin with. I have got a lot invested thru Wells Fargo. This has thoroughly made me mad and I'm not sure what I'm going to do but I'm thinking about it.

marsha dougherty
from Cedartown, GA
I made a mobile deposit on 3/18 and it said successful. Then wells Fargo took the deposit back out of my account. Called and they have to figure out why and may take 10 days? Why? This is the stupidest thing I have heard they are really that in component?

I am getting very suspicious e- mail about me being awarded a large sum of money from Wells Fargo 5071 Moose Falls Drive Las Vegas, NV the e-mail that was sent to me stated that I have to send $250 for insurance of receiving this large sum of money. Here is the information w.bankus@aol.co.uk hotline 0114400801 Mr.William Donahue, Regional Fiduciary Manager/ Secretary general, head of the wells Fargo bank branch of Las Vegas. NMLSK ID 39880. I am trying to confirm the truth of this e-mail.

helen mosko
from Miami, FL
I own a home in Woodstock ga. My son-in-law was approved by wells fargo to assume the existing loan he paid the processing fee and all the paper work was done the closing was today at 5pm. At closing what was told when he qualified for the loan and what was at the closing was done fraudulent . Since the house is own by me. I have been a customer with this bank for over 35 years the people at closing told my daughter and son-inlaw that I was being stupid and naïve . This fraudulent practice will be reported and my I will no longer do business with wells fargo. I will going Monday morning and close my account. My husband had been a customer too. You will need to investigate this practice for further investigation.

John Alaniva
from Helotes, TX
Poor single, elderly, Mexican American customer has health issues, after years of making mortgage payments could not anymore so we tried to sell home with Wells Fargo telling us they would assist....... Finally received cash offer closing today and Wells Fargo stepped in and said NO because it was already in forclosure process for April 7th 2015. This closing would have paid off existing loan and this home has a FOUNDATION ISSUE of about $12,000 which Wells FARGO knows about!! So they will take less money, hurt this poor ladies credit all because the process was underway? Wells Fargo strikes again but many good realtors in SA won't use them again regardless!!!

I made an online payment to my credit card account in the amount of $5,000 on February 27, 2015. I made similar payments to Chase and Bank of America as I am in the process of paying down my credit cards. The Chase payment posted the next day and Bank of America posted on March 2, 2015. When the funds still had not posted and were not available at Wells Fargo on March 3, 2015, I called to enquire why. I was initially told that because of the large amount of the payment it would not post for 4-5 business days. I asked for a supervisor and was told that any online payment in any amount is held for 5 business days while they check for availability of funds and fraudulent activity. I took great issue with this and demanded that my payment be posted and funds available today, March 3, 2015.
I was rebuffed and told that they were not my funds, but belonged to Wells Fargo and essentially on loan to me via the credit card. I then reminded this incompetent, unfriendly person that I had a checking account with Wells, two auto loans with Wells and that I took great offense to them referring to my transaction as possibly fraudulent. I contacted my bank and they confirmed that Wells already had possession of the $5,000 and they had no internal policy of holding funds beyond 2-3 business days. I advise anyone with a Wells Fargo credit card to never make an online payment, but pay in cash at a Wells location via a teller. Totally non-customer friendly bank with incompetent supervisors with no ability to communicate in a professional manner. I would give ZERO Stars for my experience!

On February 9, 2015, I took all of my documents to HR Block office to prepare my taxes, the tax advisor, Diana Stafford, informed me that my Form 1099-R from Wells Fargo was coded as Taxable income. This was a ROTH IRA that was transferred from CT where I had opened and contributed to it after taxes, 1099 should have been coded non-taxable as I am 64 years old and retired.
I drove to the local branch office in Clemson, SC and spoke to Chase Fryer, Customer Sales & Service Rep. who assured me that he would get it corrected and would notify me within 5 business days. I never heard back from Mr. Fryer so I contacted Ron Szczepanski, Financial Advisor, and he in turn referred me to CSR named Rachael at (864) 255-8244, she also assured that she would look into this matter and call me back, which she did not.
Messages were left with no return calls. I was finally directed to another CSR, Mae Reid at (864)467-2808 and was told that Rachael was out of work due to family emergency, and that Mae would now assist with this matter. I spoke to Mae last week and she told me that she had turned this matter over to the Legal Dept. It is now March 2, 2015, and this matter has not been resolved and it prevents me from filing my taxes in a timely matter and I expect a refund. I respectfully request that this correction to my Form 1099-R be expedited and mailed to me ASAP and in any case no later than March 9, 2015.

paris dodd
from Kinston, NC
I have made a settlement for an acct that my Ex-Husband used with out me knowing, and I ended up having to settle a payment of $3,131.88!! Bad enough that I HAD TO pay this when I DIDNT even use this revolving credit acct!!!! It ended up on MY Credit Report sooooo I got stuck paying it. Now WELLS FARGO has given me a run around for over 2 months (starting back in Nov) to get this acct settled, once the head lady got back from Vacation, she told me what I had to settle on. SOOOO, I PAY it...with a cashiers check from my bank, I send it off to them,,,THEY get it. I DONT HEAR A WORD FROM THEM...I HAVE to call them and ask for a receipt of some sort or a letter stating that the acct is PAID AND CLOSED!! Well I get another run around, they gotta figure out a way to send a letter to me, soo I was told it would take 10 days to send it. WELLLL, 10 days came and went, I called them again....They said it was processed or sent out on Feb 20,2015 and it would be 10 days from that day. Seriously Im about to call my Lawyer about this!! I WANT MY RECEIPT From this bank!!!! CAN YOU PLEASE HELP??? THEY got my money, all I want is a freakin letter of paid and closed on this acct!!!!!!!!!

Li Fang
from San Gabriel, CA
I just found out my Wellsfargo credit card has unusual activities today, was panicking and called the lady trying to close it. She was very impatient with me and was giving me a lot of bs later I found she was lying. She was obviously having a bad day, and let it out on me. Cause I let her know I was having billing concerns and fraud... ask if she can clarify for me, which is within my right as a customer to ask. She started to raise her voice and said I should make up my mind what I wanted to call for... I even told her I selected the billing department cause I have questions. Anyway the fraud was more of a concern so I ask her to look into it.
Without letting me know she will close my card account altogether, I told her I might need to look more closely into the bill... she raise her voice again and said is this your only fraud charge or not... then pressure me to answering a yes or no only. As I was explaining to her I called her right away cause I found one, I'd need more time to look over, please stop my card now just in case... she told me this "I'm going to stop the card and you can view the account later and let me know if there are others ones you missed". She LIED. She only close my account... I end up found out after I hang up and had to call back again to resolve it through another girl who is nice enough to help.
At this point, what's running through my mind is I've being a loyal customer for over 8+ years. I was always telling others how great the service was. Now I'm traumatized by that lady's bad attitude toward her work and I didn't need or deserves this kind of treatment for banking through you guys.

Sierra
from Panama City, FL
So I went to do my cash refund for income tax and then is the 1 year that I have used well fargo for direct deposit for anything and I used the check that I signed up with for the saving account and they never informed me that they have a efile rounting number I contacted customer service to see if the direct deposit with go threw they told me no because of the routing number is for deposit in the bank not direct deposit messed up my taxes. Wells fargo sucks balls

I am a Realtor. I submitted an offer-to-purchase in late October to resolve a foreclosure problem for a mutual client. This would result in a large payment to Wells Fargo, and saving a home for our client.
However Wells Fargo will not phone me, E-mail me, Fax me nor anything. I guess a wait of 4 months is not enough? I have called, Faxed, E-mailed until I have lost count in trying to get someone to talk to me. My client has been assigned a number of agents from Wells Fargo, but every time I think I have found someone to help, that agent disappears, and I have to start all over. Yet, Wells Fargo continues to call the client, who gives the agent my name and number, but I never hear from them. Wells Fargo should be embarrassed about their lackadaisical attitude toward the American public, which keeps them in business.

In March 2011 I received a letter from Wells Fargo stating I did not have enough "escrow" money in my account and my payments would be increasing. After spending several hours calling insurance company, and then Wells Fargo again, the issue was discovered to be an insurance payment fault on Wells Fargo's end.
Today in the mail I received a refund from my insurance company due to Wells Fargo AGAIN paying the incorrect amount of insurance.
Wells Fargo paid the deductible amount rather than the actual cost of the insurance, hence the refund check. After another round of calls to both my insurance company AND the not so helpful individuals working the phones at Wells Fargo, I was told "they will fix it". Now I have to spend my time cashing a check, wiring the money to a different bank, and then mailing a check back to Wells Fargo TO PAY FOR THEIR MISTAKE AGAIN THIS YEAR.
Who makes sure invoices are correct and payments are accurately made? In this computer age why was there not a flag raised when there was a 70+% increase on the insurance premium from one year to the next FOR TWO CONSECTIVE YEARS????

I have been a Customer of Wells Fargo for years. Wells Fargo has always been professional, helpful and polite. Imagine my surprise
and confusion at the rude behavior I and other customers have to experience just to continue Banking at a Wells Fargo.
The Wells Fargo Office in Stayton, Oregon is located in a small Store Front Office in the Safeway Store. I have recently relocated
here from Salt Lake City and I am accustom to politeness, professionalism and customer service.
This small Branch is poorly run and the Management and young Staff think this a franchise they can run as they want.
I believe this branch must be investigated as it is a disgrace to the Good Brand and reputation of Wells Fargo.
Contact me and I will be happy to relate personal experiences, also name others with similar negative experiences.
Jerry C Walters, 801.696.4355

i tried to set up a payment to be auot drafted out of my checking account 4 or 5 times over the phone and was given the run around by everyone i talked to. i am not the account holder for the payment that i was tring to set up, my wife is ,she told your reporsentive to talk to me about setting this up .they would not conect me to a superviser and i was told that i could only set up this type of payment for a 4 month period. my wife and i are veterans and we fought to protect this country,we dont appercait being given the run around by your employes. by there acctions i was ready to tell you instation to take your loan and shove it , and your bank would have been out 10,000 dollars . also we dont like calling and talking to a bunch of fricken forners ,if you broght these jobs that you have farmede you over seas back home to america maybe the american economy would wouldn;t be in the shape its in. i find your employes to be very unfreindly and there behavior to appaling to american vetrans. martin moody so f**k you very much

To whom it my concern I called in to make a payment to customer service. The payment was schedule to be paid on Jan 25 th 2013. I then proceed to ask the representative would my mortgage be in danger of foreclosure she stated that it would not go into foreclosure as long as Made the payment by the 25th. . On Jan 17 I got a call stating that home my home was in foreclosure and that I needed to pay the balance due. If I would have been told that I needed to make a payment before the the 16 th I would have. Do to this misrepentation my home should not be in foreclosure and i should be allowed to make my monthly payment per schedule and work toward getting caught up. Please contact ASAP at 813-494-7067. Carlton Brunson

credit defense department. In August I open a credit card. I was not aware that I signed up for this program. In March . I mention to them I wanted out. They stated I would be cancelled. On or about 4/23/12 I called and was concerned about my bill and I spoke with Mr. John Vitao he stated he did not see anything where I had called to cancelled the program.
When I called that department-defense Mr.Zack, stated he did see where I had called to cancelled it in March, he did not know why it had not been cancelled.Then a few days letter I received a copy where my signature had been signed on a piece of paper. When I signed there was a very small machine I signed with and could not see all of the paper work.
If this is the case I have a right to cancelled this program. I would like my money back. Also I felt this was in retalation about my phone called. I felt the first guy was not very help full at all. Also this will lead me to cancell my Raymour and Flaingan furniture account. I call Wells Fargo about this matter, so one stated I would get a call in 48 hours. Sofar, no response as of yet.

Mon 21 Jan 2013.- I'm 73, legally divorced in California in 2003, and did have a WFB account since 1992 thru 2003 when I requested that my name be taken off the accounts in light of my divorce. I subsequently left for Chile, my country of birth, to retire on Social Security since it is obvious that I cannot afford to live in the US anymore...not on $1.730 a month.
My daughter, Francesca who lives in California, opened a Direct Deposit (ETA) account at Wells Fargo back in Dec 2012 under my name and hers. The purpose is to receive my Social Security pension and manage it online from Santiago, Chile. The problem arose very recently when using my PC here in Chile I attempted to reach my account online at a Glendale branch and was faced with security questions and answers that date back to 1992 !!!
Apparently, my name and SS# are still in WFB databases and I suspect triggered outdated security questions (mortgage holder in 2000?, my dream job back in 1992?, etc..etc. taken from public records circa 1990s. I called their 800 numbers several times this past week (at one dollar a minute) and I spoke to 7 (seven) people at Wells Fargo Online Banking, Security Questions and Anti-Fraud units but to no avail....they refuse to budge, suggesting twice that I get on a plane from Santiago to California to talk to them in person...
I pressed the point that this was and should be treated as a BRAND new account..and with no relation whatsoever to previous banking accounts with them..Again, no avail, no exception...They repeated their mantra that they were following bank procedures FOR MY PROTECTION and there was nothing they could, unless I went to visit them!! PRESUMPTIOUS, ARROGANT attitude on WFB part with a staff NOT ABLE TO THINK OUTSIDE THE BOX !!! Some didn't even realize I was calling from abroad.
We live in a globalized, cashless, electronic transfer type of society where I can buy and disburse money anywhere in the world...Is Wells Fargo living in such security fear, thinking that every PC that reaches their systems is trying to defraud them ? Bank fraud existed before the Internet and will continue to surface...no matter what... So, please unfreeze my online access and let me manage my account.
My Suggested Solution: Contact the Glendale Branch, treat my account as brand new, and develop new, contemporary security questions through my daughter or myself.
Thank you
Mr. Jaime Silva
Santiago, Chile
jimrsilva@gmail.com

I was charged a wire transfer fee from Wells Fargo credit defense refund that I thought was unreasonable. In attempting to call and take care of it amidst all the other things that I would rather be doing on a Saturday I encountered Casandra at your phone bank. When I could not remember my last Wells Fargo transaction refund amount the date and place of it, Casandra would not assist me or talk to me about my account though i provided my social, date of birth, address and last deposit amount (which I never had before). Casandra was then rude and spoke to me in a very condesending tone as if i were a child who needed correction. She then refused to transfer me to a supervisor and after she told me that she would she transferred me to the Wells Fargo credit defense automated machine where I had to begin this pain staking process all over again.
I would like to receive a telephone apology from Casandra, an an explanation from her supervisor and Wells Fargo as to why I was treated this way. I am a Wells Fargo customer, it is not Casandras money deposited in my accounts and I should not have to go through an interrogation to ask a simple question about a fee.
I await your response about the Wells Fargo credit defense refund, I believe I am entitled to.
John Purcell

They are rude. They calle me 7 days a week, any time. 8am til 9pm. They calle me at my cell phone. No respect. They were very nice, for 4 years, when I paid without problems. I lots my husband. I lost my job. I lost my writght to work in here, since my husband passed away. I am in appelate. No job. I am seniro. I only have the car, that I already paid for more than !$18.000.00 more than the price that I have on the original Contratc with them.
Wells Fargo auto finance threat me, because they know I am alone, don't have an attorney, can't afford one, don't know how to defend in good English. The supervisor I talked, for lower my ammount monthly, called me IRRESPONSABLE! I apid very weel for all 65 months...only because I could not pay these two months, they screem at me, they trheath they will REPO my car. I was feeling so bad, that I hung up the phone and cry a lot.
They charge me "per diem" more than $20.00 day. Needs to be a Law that protect us, to pay so much money in "per diem". I can't loose the car..I just got ajobe, and will get payment only in two weeks..If the come and pick the car, I can't go to work..It is somebody there tjat can help me with sugestions?
My car cost was &31.000.00 + interest of $14.000.00 I alreday paid them $60.100.00 (fees per diem, I think) They said I still need to pay $5.000.00 more. They are calling me 7 days a week. Today Sunday they started to call at 8am again.. I am getting crazy...They don't want to wait or do any agreement..
H E L P!!!!! Is there a Consumer Protecction fr this issue or NOT?

I called customer service at approx 5:00 pm on 11/8/2011 and spoke to a "steve" as he refused to give me his last name I cannot provide it here. I explained that my account had been charged doubly for my monthly car payment as well as a couple of other credit card payments. I asked how this occured. He explaine that it was my fault in some detail. I explained what had occured when I was asked to go in and verify my bill pay set up when the switchover occured from Wachovia to Wells Fargo.
I explained that the dates were detailed on the page showing when a guarantor would receive payment based on my send date. I adjusted the dates to take into that account so I wouldn't be late on my payments. Therefore I ended up double paying on my bills. I asked him why he hadn't explained this step when he "told" me what I had actually done. He told me "rather impertantly" that it was a manual modification that I chose to do. I explained that based on what I was seeing on the screen and the dates being displayed that I didn't think I had a choice.
He was rude and condescending in his tone and his manner. I explained that I would like his name and I wanted to close out my accounts if I couldn't count on WF not to double charge me. He refused to give me his name at all and told me the call was being recorded. I said "good - then you should understand good customer service and that is when a customer ask you something such as your name or to speak to your supervisor that you should comply".
He continued to run around in circles telling me that he would explain and answer my question ... I said ok .. what is your name ... this went on for some time and to no avail. He finally buckled and told me his name was Steve ... again I asked for his last name and/or his supervisor. He continued to circle around the question and was extremely rude. He finally told me he would get a supervisor ... that took quite a bit of time. A gentlemen came on and in a very deep tone said ... something to the effect of ... "yes ... can I help you".
I began to explain about the bill pay miss understanding and got only a couple of sentences in and I was cut off. The loud beeping in my ear was the signal that your organization has some very poor customer service. So this "Steve" was incredibly rude ... I truly believe that the supervisor "whom did not give a name" was a fake. I will be taking my business elsewhere as soon as I can. I am very disappointed in your organization and most importantly in your shoddy customer service.

I will NEVER do any business with Wells Fargo EVER again. They are the rudest bunch of unpleasant people I have ever had the displeasure of dealing with. They are very snotty, over bearing and short tempered. The representatives act as though I am the person who owes them money personally. It is SO unnecessary to behave so callously. What's worse is that clearly WF enables this behavior. Oh and the obsessive phone calls? WOW...
I purposely changed my phone number and they managed to call me at work, my new job that I didn't give the number out to anyone. I have told them repeatedly to not call me at work and they say the same thing: "Well that's not in the notes of your account" Interesting how NONE of the people I talk to are able to be found and there aren't ever notes in my account. Just because I owe money doesn't mean I deserve to be talked to so rudely.
One time, very calmly I finally just asked the girl why she was being SO rude to me. It was really unnecessary to talk to me as she was. She had the nerve to say WHILE talking over me that that was my opinion and she can say what ever she wants. ARE YOU SERIOUS!!! This is the worse company ever. I will always be the person to talk negatively about them and have encouraged many of my friends and family to not do business with them.

We were charged 4 times to transfer money from our savings account into our checking account...without knowledge. $12.50 each time, totaling $50 in 2 months. They told us the new charges were mailed to us in several letters months before, but that was a lie..we never received a single one. The customer service woman at the bank actually told me the letters were sent back to the bank! This confirms we never received them and it was a bank error. Needless to say despite the fact that THEY messed up..I was told there was nothing they could do about the charges. Unreal. We are taking our money out of this bank at the end of the week.
TD Sucks. I opened a personal checking account 10 days ago and they unilaterally closed it yesterday. I went to the branch today to collect my initial deposit and to know why they didn't want my money. They told me they tried to call me to verify my SSN and address and I never picked the phone. The funny thing is that my phone never rang. I asked them which number they were dialing and they told me that, at this point, it didn't make sense to give me the number they have in their records since the account was already closed.
After reading all this complains I just have to thank TD for closing my account unilaterally. I would never ever aproach them for any kind of business, they simply suck, and big time.

On 9/12/11, I deposited a $20,000 check written on a local bank from a prestiguous law firm. I told the Wells Fargo manager that I needed the monies for a funeral and that since the bank was local, the check should only be held for a day or two. The bank manager had the teller stamp and write all over the check and printed out a receipt that said they would make $5,000 available on the 15th and the balance on 9/22/11. I asked the teller why she wrote all over the check when I said no I did not agree to a hold and she said the manager told her to. Customer service said the check cleared on the 13th. I went into the Wells Fargo bank on the 16th and asked that the hold be taken off.
The manager refused. I called customer service and the Executive branch and was told the branch managers have the discretion of holding any check. I replied that I knew the check cleared on the 13th and what was the grounds to hold the check further. They said because the manager can; which means that Wells Fargo manager, of the Torrance & Figueroa branch just wanted to stick it to me in a time of need.
I scolded the teller for not telling me they were insisting on a long hold especially when I was at my lowest trying to bury my dad. The executive branch, supported her action wholeheartedly. Wells Fargo stinks, it just stinks. My dad's funeral had to be held on the 22nd due to mortuary/church restraints and I had to beg to get the mortuary to take care of my dad before my check to them cleared. This bank stinks.

You garbage need everyone that hates your ugly rude asses to pull together and leave you boycott you riot you and just really destroy you trashy criminals for the way you treat everyone. And you that work there how the hell can you even be proud to say you work for them. I dont even want to associate with the likes of hells fartgo. Go to hell. I am so sorry for those that has any type of an account or accounts with you. Speaking of legal theives there they are WELLS FARGO but legal so much, They are thei ing criminals. Im glad we have only the small loan for some stupi furniture from a miskellys in pearl ms.
It takes all types of garbage to be able to treat people like they are retarded. I have read alot of these complaints. How do you pieces of trash live to show your faces. They probally cant transfer anyone over to a supervisor because they dont have any maybe everyone in that department is quitting wells fartgo. And others dont want to work for their rude asses. I really love being with Bank of America once you get in you can do most everything by mail and phone. I have requested for a branch be brought to the Richland, Ms. South Jackson, Ms. Areas.
I hate there isnt a branch here. They are a good bank we have been with them for 9 years. Bank plus in Ms. is also pretty good we have been with them 14 years. Those are my banks. My recommendations would b try them. I really do appreciate the people in those 2 banks. We have even had some misfotunes with chase us s bank

i was a wachovia banker and seince i did not have any money in my account and when the switch was made to wells fargo they closed my account so i signed back up again it took me a hour in a half so i was headed up to michigan and all my money was on my bank card i used my card 2or3 times at the bank and at the airport but when i got to another airport to buy some food my card was declined and my account was closed because i had a desputied over bank of america so because of that one of the tellers at wells fargo closed my account with out me know it
and i tried to get my mioney back they said i had to wait and they would send me a casheries check 2 of the one for each account in michigan seince i was up there for 2 weeks well i waited and they never sent it out so when i got back to florida to get my money back they said they sent it out 2 weeks ago to michigan so i had to wait another 2 or 3 weeks which they said so i did so then i went back up to the bank and asked where my money was and now they said they never sent out the checks so they told me to come back a 1pm eastern time
and i would get my money so i went up to the bank the next day at 1 pm and my money still was not there and i talked to a few bankers there and the complaint dept and they assured me that my money was there so i waited 5hours and still no money they told me to come back the next day and i said iam going to make a complaint if i dont get it the next day they said be here at 1pm the next day so i went up there the next day at 1pm missing time off work the day before and the next day 10 or 12 hours miss work so i went back
and because of that seince the bank did not give me my money like they said they would i had to walk to work 10 mileseince i could not pay anyone for gas or take the bus for a ride so i waited again and i not they said i would have to wait again so i did and then the complaint department and the bankers where on the phone with them and me and they kept hanging up on us and rerouting there calls to different depts and then the head mgr from the bank got on the phone with the complaint dept and they still have not sent me the money or the checks so me and them where all getting pissed off
and now the complaite dept said now i have to fill out a addivaited and get it noterized so i did they where on the phone step by step so they faxed it in and they called me stating my money was ready to be picked up so i went back to the bank and ready to get my money but when i went to get it it was still not there and they said they filled out the wrong paper work but this is the right paper work they told us to fill out so i had to fill out all the paper work again and by that time the bank was ready to close so i didnot get my money that day they told me to come back the next day so i did
and i went back to the bank they said my money was ready to be picked up so i went and it was still not there so i waited another 3 hours and made complaints and made phone calls and then i finnally got my money but no one ever apoligized or i got anything from the complaint dept or sorry or reibursed for lost wages or negelance and i wrote a letter to the complainte deptin july and i still have not heard anything yet and its the middle of dec this sucks what a bad bank

After Wachovia transitioned to Wells Fargo, my previously flawless online bill pay started to have problems with paying the bills. I noticed that I was getting some late fees for unpaid statements, and some notices that the numbers were wrong on my automatic payment accounts. When I went to the bill pay I noticed incorrect numbers on accounts. I hadn't touched them so someone in banking services must have. Of course Wells Fargo got defensive and blamed Wachovia, Wachovia said it was Wells Fargo, and MY APR's are going up for at least the next 6 months.
I have evidence that this has happened yet again this month with American Express. I'm frustrated with Wells Fargo and I don't know what to do as they've screwed up my rates.

We recently married and my husband decided to close his acct at a different bank and deposit money in my acct and change it to a joint acct. He noticed that the bank had been deducting $10 a month because my savings acct was below the minimum but my checking acct more than made up the difference. We spoke to Paul Brancato on the phone and asked if he could get the $110 credited since we were depositing approx $58,000. He credited $20 and said he would call us back and let us know if he could credit any more. He never called us back. So we went to the Wells Fargo Bank on 2110 Oak Street Myrtle Beach SC 29577 and met with Howard Gifford who was very nice but said he could not do that but would check with his boss. He returned and said his boss would not do that. We asked to speak to his boss. His name is Adam Schultz and his title is service manager. He was disrespectful, rude, nasty,and had a very angry personality. It was not what he said or the fact that he would not credit the money but how we were treated by him. We have emptied the saving acct and are in the process of closing the checking acct as soon as we are set up in another bank. I may not be able to recommend a bank to a friend but I certainly know which what I would NOT recommend. One emplooyee like this casts a dark shadow over your entire organization.

I began back in the 80's with SC National Bank which then went to Wachovia Bank and just recently to Wells Fargo. In all the years of banking I have to say Wells Fargo is by far the worst I have ever dealt with. I feel like a number rather than a customer and will strongly consider moving my money out of Wells Fargo. They are not friendly nor do they treat their customers (who support) the bank, but now we are charged for every single thing we do in the bank and it is expensive.
I went to get a cashiers check for $17.81 for the hotel I work with to send to a customer and they charged me $10.00 to do this. I was shocked this happened. I do not feel welcome in the bank anymore and do not appreciate being treated in this manner after so many years of loyal service with SC National-Wachovia-Wells Fargo. In my opinion this is one of the worst moves ever made. I assure you I will be moving my account. I have visited many banks and have found two in my area that treat customers as people, not a number.

This bank has poor customer service and are very SLOW regardless of how many people are lined up. They continue with improper cash transactions. I had a check to be cashed for $4000 and another check to be deposted with cash back of $200. They gave me the $200 only and forgot about the $4000. When I asked where the $4000 cash was, they told me to send the carrier back. Then they sent the carrier with the money. No appology. No words what so ever. When I mentioned they should be appologetic, they said, have a good day and repeated the same words over my speaking.They contine to request a debit card for transactions when told them repeatedly I do not have one and they just continue to send the carrier back to the car to retrieve one anyways wasting more time. They are polite maybe 50% of the time. Sometimes they say nothing when you pull up and send the carrier except have a good day as they send the carrier back. They continue to keep your ID (license) and forget to give it back in the carrier. She forgot today and I was the only car there. When I addressed it with the supervisor today as it impeded my Social Security progress and therefore resulted in another appointment and told her that this happens frequently but surely I can not always be expected to be on top of them. Sometimes I have other things on my mind like today. When I told the supervisor the circumstances and that they frequently forget to give me my ID back, she said, "You left it in the carrier". I told her I DID NOT leave it in the carrier and she said the teller said I did. I took my receipt and there was NO ID in the carrier. I should have noticed at the time and asked but I was thinking about my Social Security appt. etc. Regardless, same continued problems at the drive up window at this Wells Fargo with no one taking responsibility resulting in terrible customer service. When I go to the Wells Fargo Bank on Pines Blvd, they expedite transactions, have not made a cash back mistake yet, are polite and always greet me and go above and beyond to tell me when it is raining to drive carefully. They NEVER ask me for a debit card, and have always returned my ID. Not returning to the Weston Wells Fargo.

I live in Bakersfield Ca. and was at the Wells Fargo on Panama Lane today. I was depositing monies for my business account. The teller must have been new and I asked for 12 one dollar bills and the rest was to be deposited with my deposit I presented. I do not know what it was but she couldn't understand exactly what I wanted. Why I do not know. After getting that straightened out I had a check to be used to pay for my Wells Fargo credit card.
She would not just pay off the amount owed on it but needed to use the whole check which was only an amount of 30.00 over. What was the problem? I told her to just cash the check and I would then pay the bill and she then said she could not take the cash back. I have been doing business in this small branch for over 5 years and all of a sudden I see a big turnover of tellers. I just told her to return my check and I would go. I have over $16,000.00 in that bank and they can not cash a $139.00 check. Please.
I now know why I do not have my personal checking there. I will soon be taking my business account to Tri-County Bank. You need to take a good look at their practices.

TO: Senator's Orrin Hatch and John MCCain. FM: David W. Blue United States Sergeants Major Retied. Subject: Wells Fargo Home Mortgage Practices
Dear Senator, first let me thank your for your service to this country. I am a retired disabled veteran from the 75th Ranger REGT, currently living in Oro Valley Az. I served 24 years in the military both in conventional and special mission units. I participated in every combat operation from Grenada up to Iraq/Afghanistan.
I am now a small business owner (pool Service Company). I am attempting to refi my current mortgage located at 5407 Emmeline Drive Herriman Utah (for the 2nd time meaning wells Fargo used and obscure made up in-house rule to deny me last time) thru my current lender Well Fargo. I have been working with Kim Gooding Wells Fargo.
The current tactics which Wells Fargo are employing are both unreasonable and in bad taste. The tactics are this, they nickel and dime you to death for different forms and information trying to wear down the person hoping they will quite and walk away out of frustration. The latest questions are very personal in nature. My long term plans in Az. Utah ect. The reason I was given is we need to know if I am stable.
I have been paying my current mortgage to Wells Fargo on time, my credit is impeccable, I have been paying down my home principle in good faith to show I have the means to keep paying my bills. I have grown my small business to gross 130k not including my military retirement Wells Fargo has all my information to include my wife. This is not rocket surgery. I am at my wits end and need help with this.
It appears Wells Fargo is ok with me being qualified to pay them more money but not qualified to pay them less. The lenders have received my hard earned tax dollars for bail outs. The lenders should be held accountable and not allowed to treat folks this way.

I was in wells fargo to cash a personal check. when leaving a loose check must have slid out of the binder on the way to the car. When I got home I noticed this. I called the local branch to request a block on that check. A lady named Angela whom I talked to twice because the first time I was routed to an automated system that hung up on me. I called back again and told het this was an emergency where upon she would transfer me to someone. I was on hold again for almost thirty minutes.
So while I was on hold I had the time to get on the computer and find your 800 numberall the while waiting on the phone for the local branch person. That is the the worst service I can emagine for an emergency that should have been handled sooner as my account could have been cleaned out before anyone would respond.Your 800 service handled it before I could get anyone on the branch to answer the phone. The branch is 3860 south nova road, port orange, fla. terrible service!

When I open the personal line of credit in 2001, for the amount of $5000.00, in 2004, Wells Fargo reduce the amount to $4000.00, in 2005 it was reduce again to $3500.00, that is when I decide to closed my account. since 2005 I have been paying more then the monthly payment, Wells Fargo took out interest rate on two payment I made in one month.
I only was a week late on my payment since I had this account, but yet Well Fargo raise my interest rate to 19.99%. I don;t think it was fair, because I made all payment on time. When I questioned Wells Fargo I was told the reason for interest rate increase was that some of my creditor was negative on my cretit report.
I have paid off my account with Wells Fargo, I will never do any business again with Wells Fargo. I believe that Wells Fargo owe my money from all the interest I have paid. Thank you for your consideration in this matter.

I received a notice that my account was past due. I checked my bank account and saw that all recent payments have been sent and deducted from my account. I checked my wells fargo account online and realized that a payment sent from my bank had never been credited to my auto loan account. I sent an inquiry to my bank. They tried to contact wells fargo but were refused. I then called wells fargo to see why they would not talk to my bank. They said I had to have my bank research on their end. I explained that a part of the banks process was to contact the receiving vendor to verify non receipt of the funds.
They then told me that I could only make a payment to bring the account back current and suggested that I make all future payments to their website directly. I replied that I would make my payments how I chose and asked to speak to someone who had the authority to authorize wells fargo to speak with my bank. He then hung up on me. They are very rude and unprofessional. The worst part is that it seems to be a company wide problem as opposed to an isolated incident. Never again!!!

My mortgage was an FHA loan with WF for 7 years. I refinanced it by using a conventional loan on 02/2013. The total of $191,239.63 payoff amount, which included all the interest charged from 04/01/2013 through 05/01/2013, was informed to us by WF Mortgage Closing Department. However, in the settlement Statement from WF Refinance Department that interest charged was again calculated as the daily interest charges from 4/18/2013 to 5/1/2013 @$18.32/day = $238.16.
They set up the closing day with my husband and I on Saturday 04/13/2013 but they didn't send the settlement statement until Friday afternoon 04/12/2013. My husband and I didn't have enough time to go over the document. So, we decided to sign the loan documents on Saturday because they said that we had three days to cancel before the loan going to be effective which was from 04/15 through mid-night of 04/17, 2013. My husband emailed them on Sunday April 14, 2013 asking about the $238.16 and emphasized that we didn't want to pay the extra interest charged that was already included in the payoff amount and we wanted the answer before moving forward. Their response to us on Monday April 15, 2013 stated that we would get the $238.16 refund in a form of a check after the loan funds. My husband and I believed that and did not cancel the loan documents.
On 04/24/2013 after the new loan was booked, that same person emailed me and stated that the $238.16 would not be refunded because the $238.16 was for the interest of the new loan starting from 04/18 through 05/01. Had WF loan processor told us earlier before the rescission time ended that this money was for the new loan, we would have canceled the loan documents on 04/15 before going further. WF had forced us to pay double for the interest that we already paid in the payoff amount by giving us a false statement and a false promise regarding the issue.
For that reason we sent emails to the managers to request a refund, but they did not respond. I believe I am not the only customers that WF Mortgage has done wrong. I believe this is a fraud. I would like the issue to be resolved and the $238.16 to be refunded to me.
Sincerely,
Amy Nguyen

I bought a 2005 Pick-up and used Wells Fargo for the third time to finance a vehicle. With the first two and now a fourth vehicle I have financed with Wells Fargo I had one late payment. My 71st payment on the 2005 truck was late due to my check being destroyed by the U.S. mail. I contacted Wells Fargo to advise them of the situation with my next to last payment on my truck. B
efore they received my 71st payment my lone went maturity and I was sent to their in house collection department. I was contacted by a person with Wells Fargo and was called names and told that I was a deadbeat that did not pay my bills and that my truck would be repod. I tried to explain the situation with the Wells Fargo associate but was not allowed to even speak a full sentence. the person was very rude and loud and mean spirted.
The associate advised me that he would ruin my credit. I advise that I would terminate the call and contact a supervisor. I contacted a supervisor and advised him of my situation. The supervisor advised me to forget about the earlier call and thst my credit would not be ruined nor would my truck be repoed that he would send me a final statement.
The final statement came in about three or four days. I sent a check paying off the truck. For over a year now I have been trying to remove the late pay that was in fact placed on my credit report.Wells Fargo has denied my request for removal although they stated that it would or should not be there. I have since purchased a fourth vehicle using Wells Fargo if I would have know that a year later I would still be trying to have this removed I would not have used Wells Fargo for my last purchase.
I will not use them for any other vehicles in the future. So after four vehicles they will now use a once very happy satisfied loyal coustomer. I will also continue to send letters of request twice a month until time or Wells Fargo removes this form my account.I would suggest that if you are buying a vehicle you use a different company to finance your vehicle.

November 5th, 2012
Dear Sir:
I am an American Citizen who lived in America for 30 years now. I speak perfect English, but still have a strong accent. This is the first time I was treated with discrimination and the first time I filed a complaint.
I went to Wells Fargo Bank in Orem, Utah, to get some documents notarized. I waited a while before this lady rushed in. She was probably out for lunch. She was very rude to begin with, and I could tell from the beginning she was going to be difficult on me.
She told me she could not notarize my papers because they were in another language. I asked her if someone could translate them and she said that although they had two Spanish speaking employees they could not and gave no explanation of why not. I asked her to just notarize my signature and she said no. I told her that I was a long time client of over 20 years and that I had done that before in that bank many times. She told me it is illegal to do that. I then asked her to give me a letter saying it was illegal so I could send it to the Brazilian Consulate in Los Angeles who requested the documents to e notarized, and she said no. I asked why she would not give me a letter and she got very defensive and said I was calling her a lier, which I never did, not even implied it... I had no reason to say she was a lier.
I then asked her to at least notarize my American passport copy and she said no again. At this time it was an American document, so why would she say no? So I asked her why.
She then asked me to leave the bank in the most cruel form. She said: "Leave the bank now". Her voice was raised when she said the word now. I worried that she would call the security and I would go to jail for something that I was not even aware of. So, without saying a single word I left the bank crying. I just could not believe someone could be so cruel and treat me the way she did. During our conversation she said several times that she did not care if I had no other way to notarize those documents...I am sure she would never treat a white American that way, I knew she treated me that way because of my race and accent.
She had no right to make me leave the bank since I have an account of over twenty years in there. I had deposits to make that day. She ruined my day and caused a lot of troubles for me that day. Even if she would deny helping me with the Brazilian documents, she had no right to deny the help with the American documents. I was nice and respectful to her and the only thing I said to her in my worse moment was that I was going to close my account in that bank. The cameras in the bank can prove my words.
Well, to make things even worse, I went to another bank, Bank of American Fork, and within five minutes they had everything notarized. The lady who helped me at this time said it was not right for Wells Fargo Bank to deny me that service, since all they had to do was to recognize my signature and they did not have to identify that the document was in Portuguese or any other language, all they had to do was to recognize my signature. I was the one signing that the document was true. But the worse part, where we can tell that this Wells Fargo Bank employee was out there to get me is when she denied helping me with my American passport copies. I had my passport there so she could see it...
The reason I needed there documents notarized was a request from the Brazilian Embassy in Los Angeles. They require that I a public notary recognizes my signature to be true in documents or copy of documents in order to issue me a passport. It is not something that I have a choice and although I have an American passport, Brazilian laws require that I also have a Brazilian passport to enter Brazil. In either case, even if notarizing the Brazilian documents was not a possibility (which the other bank strongly disagreed), why not do it for the American passport copy?
My husband tried to talk to their manager, but he said that he knew about the situation and the lady was right to deny me service. The problem is she did not deny me the service nicely, she was very rude and asked me rudely to leave the bank and that was the most humiliating moment of my entire life. Why should I leave the bank if I have an account of over 20 years in there?
We will be closing that account this week as well. This lady was a racist of the worse kind, a kind that I have never seen before and I ask you to please take action. She was so full of hate towards me. Although this should not matter, what this lady did not know is the fact that although I was born in Brazil my ancestors were from Louisiana and they served in the Revolutionary War and died for this country. The parish of St. James was named after my 5th great-grandfather who came to America in 1720...Anyway, none of this information should even help you, but I just tell you that because of the nature of the injustice against me and the way it made me feel.
If you ask me what I like to see about this situation, I will tell you that I would like the Wells Fargo Bank to take action against her and possibly the manager who did not care about my situation. I do not know her name, but she set at the first desk across from the tellers, notarizing documents and she was probably in her thirties, white woman, dark mid length hair, green or blue eyes, skinny, about 5'6" height... This incident happened today at lunch time, around 1:15 pm.
Thank you so much for your time. Please let me know how I should proceed with this matter.
Sincerely,
Claudia Queiroz
sisterqueiroz@gmail.com
801-500-0478
4417 N Stafford Court Provo Utah 84604

I have been a Wells Fargo customer for almost 13 years.  I love the bank and have always felt like my money has been "safe".  However, the branch off of Denton highway in Watauga, Tx, hires the stupidest people in the world.  I used to live right down the street from that branch and every time I would stop in there they would take forever and make a ton of mistakes.  I have driven out of my way to go to another location to do my banking just to avoid the idiocy from that branch.  Do not go to the branch off Denton highway!  Awful!

Leo Bukowski
from Schertz, TX
First, a little background, I'm retired USAF Disabled Combat Veteran, after 20 years of service, I understand checklists. My wife has over 40 years of USAF Federal Service, she understands a checklist. Your checklist should be inclusive of the documents needed to accomplish the loan. Your underwriters should not be assuming or looking for ways to deny our loan. My loan was denied because your office was in three states and two time zones. It was further complicated by one office not fully cooperating or communicating within your organization. I suggested conference calls; however, my recommendation was never acknowledged. At least weekly, another document was asked for, which was already in the banks possession in one of the states. However, some documents like a birth certificate or passport was truly none of Wells Fargo business.
Your underwriter used return read receipt on email; it displays a lack of trust, if I want a loan, I'm going to respond expeditious on each request, as we did. When a customer asks for a document, it should be furnished especially if the customer pays for it. Always an adversary, it took several calls and email to obtain a copy of our home's appraisal. If underwriting requires secure email to protect me and slow the process, it is my issue and my risk. Underwriting doesn't realize who the customer is; I pursued a supervisor phone and got a telephone number he never answered. I asked for a fast track and got the slow train. The loan process had an overshadowing, it was apparent Wells Fargo wanted the loan to fail. My wife Terry had to give an ultimatum to the underwriter a week before the closing date since the underwriter could not make up their minds on the loan. However this was not enough time to find another bank. It was apparent; the loan was delayed and the seller rightfully took $1,000.00 of earnest money for missing a closing date. Yes, the closing date was based on the advice of my realtor and the lender. Your representative, Jamie Huebner advised it was probably not enough time; in hind sight I wish Jamie would have been more assertive.
I don't understand why the conventional loan and the home equity loan were processed at the same rate. My FICO at the time was over 800 and my wife's over 740. Wells Fargo held the original loan for the home equity. We have been a customer for over twenty years. Our income to debt was not an issue; however, it wasn't an open and shut loan. My loan should have less than 4% or even 5%, not the amount you charged! I know I was promised a great interest rate and it wasn't. I know I was promised 1/8th % for automatic withdrawal and it wasn't written anywhere. When the home equity loan documents were signed the appraisal value was $20,000.00 less than of the official documented appraisal, which lowered the amount of the equity which could be withdrawn. While in a Wells Fargo loan officer's office I called the underwriting department about the omissions, they had the audacity to ask me my "full name and date of birth" over the telephone in a Wells Fargo office! If your voice mail says "If I don't get back to you today, I call by noon tomorrow." When a call is not returned, the customer should be angry.

I have applied so many times with wells fargo and yet they find a way to decline me i personally would not recommend any person of color to bank there, wish i would have known about the discrimination.

I deposit funds to my Wells Fargo account and was advised by the bank teller that funds would be avaiable March 15,2013 and complied. On March 18, 2013 Wells Fargo returned check upaid as counterfiet. When I received a check from my employer for $1,823.28 Wells Fargo withdraw all funds.
Requesting forgiveness and requesting reimbursement.
I have emailed the president of Wells Fargo 6 six and will continue until I get reimbursed.
Thank you,
Marleena

I went to this branch today at 9:22, thirty minutes later I walked out confused and upset. Normally I am in and out of this branch with in five minutes, Wendi Hernandez was the teller and she was rude, condescending and arrogant. Every month for the past year I have deposited my rent check at this branch. On one occasion I went to a branch near my job and another time I went to a branch in Virginia where I was visiting. The experience was always positive until today. 1. I was not greeted with " Hello welcome to Wells Fargo" As a matter of fact when I stepped to the window she looked startled and annoyed. I gave her my deposit she looked at me and looked at the check as if were a snake and stated she had to verify the check. I asked her why. She rolled her eyes and said " It is my right to do so." Now I understand if it was a personal check, however, it was a cashiers check drawn on the same bank I go to every month. When I told her that I am here every month she said " well so am I and I don't remember ever seeing you here" I am certain with the number of clients who pass through the branch everyday that she cannot remember every one she waits on. The manager came over at that point and backed Ms. Hernandez up with her plan. My question to you is this: Why is it okay to be rude to a customer ? Is this what you train your employees to do ? Her remarks about the check possibly being a forgery was insulting and degrading. Please rest assured that I will never return to that branch again to conduct business. Finally when the transaction was finished I asked for a factual reason why it took her so long and why was this done. She stated " It is my right to do so" This was not a factual reason. And as a customer it is my right to be treated with respect and fairly.

I am quite disappointed with your bank. Are you people stupid or what? I went to a branch in FL today trying to deposit $15,000 for my daughter, as I am her power of attorney now & was rejected, she is incarcarcerated at the time being. I have quite a bit of money in my accounts, and if I do not get any answers I will not hesitate to close my accounts & also contact a close friend who has very much invested in this bank and tell him to also close his account. Thanks for nothing.

On Saturday, March 29, 2014; 11:00 am ; I, Jennifer L. Foster, entered a WELLS FARGO Branch of US Banking locat3ed at 2300 West 16th Street in Greeley, Colorado; 9703782362. As I was walking fromt he parking lot of the Wells Fargo Bank located at 2300 West 16th Street in Greeley, Colorado; 9703782362; I noticed the patrons on March 29, 2014-Saturday to be of Hispanic origin, all speaking the Spanish language, no children of any age pre-teen, toddler, or infant with mother(s); and all Hispanics with no other race inthe vicinity.
I continued toward the doors of the Wells Fargo Bank located in Greeley, Colorado noticing they were 'propped' open, no viable or service-able lights in the business banking lobby except to the right of lobby where the teller area is located and operated by only-Hispanics. There was no viable breathe-able air distributing itself throughout the building and the lobby was very dark. My observation was the Department of Immigration had provided for illegal activity in this area, or the City of Greeley, perhaps Mayor – Mr. Tom Norton, and definitely businessmen of Greeley, Colorado and the Fraternal Order of Police of Greeley, Colorado.
At 12:20 pm I finally was able to place a physical land line phone communication tothe Greeley, Colorado non-emergency police where a female dispatcher wanted to inquire why it would be unusual for a Bank to 'prop' open it's door(s), leave the lights off, have no circulating air, the clientele to be only Hispanic, with no evidence of any children: [pre-teen, toddler(s), or infant(s)] at a location involved in banking. I disconnected the call while stating the Police of Greeley, Colorado needed to provide for security of the bank by menas of sending a police vehicle over to Wells Fargo Bank 2300 West 16th Street, Greeley, Colorado; 9703782362. ASAP.
In continuation, everyone within the Wells Fargo Business Banking area lobby as a patron or customer [just as the parking lot was Hispanic]. Aloud I asked "if there was any illegal dealing with the Department of Immigration or an illegal activity at all." My presence in itself was of no significance to these person(s); all Hispanic and Hispanic speaking.
There was an adult Hispanic male guarding the door to the right and a fold up table to the left with idiotic balloons placed to the left of the open doors. The 75 year old Senora Hispanic whom had approached my person was definitely not professional looking and did not have the manner of the General Accounting Principles of Money, Savings, Checking, Funding, etc. of a professional banker and spoke English to my person while evreyone else whom was Hispanic were speaking Spanish. This Senora of 75 years of age asked if I needed any help; I viewed the dark lobby and said "no as I was waiting in the line to receive an exchange of currency."
I looked around again and determined I would leave the area without any service from this bank. I exited the Wells Fargo Bank at 2300 West 16th Street, Greeley, Colorado; 9703782362 and into the parking lot to find persons, patrons, customers to Wells Fargo dispersed around, all Hispanic, exiting and entering the lobby of the Wells Fargo Bank.
Is there illegal activity in the community of Greeley, Colorado conducted at this Wells Fargo Bank? Is the Department of Immigration allowing Hispanics in the community/illegal aliens; to pick up false identities, issue false bank account(s), distribute illegal monies or extra grant monies – only to the Hispanics of this area of Greeley, Colorado? Will this Wells Fargo Bank be receiving forty billion United States dollars on Tuesday; April 1, 2014 in the area of Greeley, Colorado? Is this legal funds or monies? Illegal?

I have an account with Wells Fargo ending 1502. I was sick and away to be cared for and returned on 3/29/14. I received in my mail from 3/10 to 3/18 there was a total of $445. withdrawal made for fees eg $23.70 not paid but $70.00 fees was removed from that account. I did not put any monies in the account in that period but you were able to get $445. why was my bills for that amount not paid. I am a 69 yrs old female who lives alone on my pension and SS.
The shock of this action is so grievious and painful I do not know how I would exsist the rest od this month. I am pleaing that my case be review and my funds return to my account. The frequency should have alerted the bank something was wrong and the customer be alerted by phone. Only God knows my situation while I seek employment. Please help. your customer service was not what I expected.
Olga Chichester.
Disclaimer: This complaint was submitted by Olga Chichester on 03/30/2014 at IP address 69.35.168.247 using our Consumers complaint form. This opinions contained in this Consummers customer review titled, "Excessive overdraft withdrawal with no notification" do not reflect the opinions of this website.

Wells Fargo closed out my credit card because they believed someone was using my card # to make purchases(never saw anything hit my account). So they closed that card # and opened a new card for me transfering the balance over to he new account. The only problem was they did not transfer the payment that I pre-schedule to pay balance. I called the customer service dept. I was first told that it was not her problem. It was the dept that takes care of the eb ite. I spoke to them. They said not their problem. They transfered me back to customer service. After being on the phone for 45 minutes I final talk to a supervisor who told me that they were going to take care of it . Well they didn't. A couple of days later I called customer service(dis-service) again.
They were lost and did not know how to handle it.. I was assued by the supervisor that I would not be charged any late fees or interest charges on the balance. I then give that person my checking account infor to draw money out of that account and pay the balance that was due, that they lost.
On 3/25/14 I went on line and saw the payment that I authorized and a credit for the late fees, but not for the interest charge. I called customer service again and was told they wll take care of it. Today 3/28/14 I went back on line and no credit was issued. Again I called customer dis-service. the person who took the call could understand what I was talking about. I asked her to read all the notes in my file. She still was in a daze. I preceeded to ask for a supersior who told me that I had to pay the interest charges first and they will give me credit in 2 billing cycles. If i did not pay the interest charge , I would be charged interest on it.
Plus knowing Wells Fargo this late payment, etc will go against my credit rating.
This is crazy. They screwed up not me.
Once this is corrected I will most likely close out my account.

State Farm sent me and my wife a check for a new roof two or three weeks ago. Well Fargo is listed on the check to be endorse. I took the check to your branch @ Hwy 138 and 20 in Conyers, Georgia. A woman took me to her desk. I had the necessary paperwork and was only missing a copy of my wife drivers lincense. I ask her that's all I need and she said, yes. I went to my wife job, got her to print a copy of her drivers lincense. I took a copy of my wife drivers lincense along with the endorse check by me and my wife to the Conyers' Wells Fargo branch. I waited in their lobby and this time a young male assist me and got the check endorse by his superior with no problem. Today, March 26, I enter the same branch with the final check sent by State Farm that needed to be endorse by me, my wife and Wells Fargo. The same routine as the first check. A women assist me this time. I went to her desk, had all the necessary paperwork learning from my first experience at this same bank. She ask me if I have an account with Wells Fargo. I told her I don't but my mortgage is with Wells Fargo. She stated that she want be able to endorse this check because my wife needs to be present. I told her that I got the same check endorse here two or three weeks ago. I point at the desk where the individuals sit that explain to me what I needed to do and the person whom handle the transaction. She abruptly got up and walk away with my paperwork. A few minutes later she return. She stated that the check will not be endorse by Wells Fargo because my wife signature was a forgery. I couldn't believe what I was hearing. I said, "excuse me". She said yes, "You forge your wife name on the check". I became upset from her accusing me of forgery. I respond by saying, "stop being an ass because that is uncalled for". She stated, "What you say". I repeated what I said, got up and walk away. At the same time, she start raising her voice in the bank. Another woman came out, I assume is the branch manager stop me. We start talking about the check. She, in front of customers and bank employees stated to me that my wife signature was a fake. That whole episode was unprofessional and embarrassing. While the (Bank manager?), never identified herself, and I was talking the same woman was still being loud and unprofessional. That experience left a bad experience with me in dealing with Well Fargo. I never been in a Well Fargo until this month (March). I was considering bring my accounts over to Wells Fargo since the bank does hold the mortgage to my house and the customer service I receive two or three weeks prior. My experience yesterday of being called a liar, a forgeror and the lack of customer service received put a end to that move. My wife (Sheiree) can verify her signature and that she indeed sign the check. Her number: 404-295-4381. My number: 404- 274-1279.

Due to the economic downfall – we lost a substantial amount of income and tried NUMEROUS times to communicate with Wells Fargo for assistance with our house payment. Nothing worked and our payment was decreased around $60 at most. To date, we have been served with a foreclosure and have been struggling to get through a short sale for two years. Our first offer on the house was not high enough for Wells Fargo – so they counter offered for 20,000 more. We now have a 2nd buyer offering EXACTLY what Wells Fargo counter offered. So what is the hold up?? I have no idea.. and neither do they. When calling to speak about the status – they have absolutely no answers..BUT they still have time to harass me about how much I owe. My credit is the lowest I have ever seen and trying to support a family of 5 is very difficult when you cannot purchase anything. Wells Fargo is selfish, uncaring, and unwilling. They screw with people's lives and futures without a care in the world. They are not willing to help or assist you in any way – and they have the most airheaded, ignorant people working for them (at least the ones who consistently tell me "I don't know" to every question I ask). You would think they would WANT to settle with a short sale rather than incur all the expenses they will face with a foreclosure (not to mention that the house will not longer be taken care of FOR FREE). This is the crappiest bank and people I have ever had to deal with in my life. I don't know that anyone from Wells Fargo will actually read this, but if you are, I hope you are sleeping soundly every night with a comfortable roof over your head – because I know you would not dare to think about or consider those who are truly struggling and begging for help.
Disclaimer: This complaint was submitted by Jennifer on 03/20/2014 at IP address 199.242.103.126 using our Wells Fargo complaint form. This opinions contained in this Wells Fargo customer review titled, "Mortgage – short sale" do not reflect the opinions of this website.

I went to this Wells Fargo Bank that is a nightmare to deal with to begin with requesting to close my safe deposit box..as usual you would have to kill half a day to make any transaction at this branch…After over half an hour waiting and going back and forth, I was referred to a manager who was extremely rude and abnoxious to begin with…She asked me to pay $65.00 instead of $45.00 the cost of the box… Eventually she told me because I have a late fee for $25.00 since I did not pay for the renewal…I told her that I never received any mail and asked what address did they send me a notice to, her response was, ( the address on file) and she refused to even tell me what that was,…I began to lose patience and raised my voice and said that was a rip off, she was very sarcasdtic and disrespectful and got me angrier and angrier with her no responsive answers or ( shut up and wait type of answers)…I just wanted to get out of there, and offered to pay cash to make it quick, she asked me to pay $65.00 , after she receives the $65.00, she would give me back $25.00 which was my deposit for the key…I was angrier and raised my voice saying I could just pay her $40.00 instead, she refused and threatened to get security to escort me out of the bank for raising my voice…I asked how much longer this transaction was going to take since she was taking forever, her response was(I will let you know when I am done). I have never encountered anything like this or anyone as rude and unprofeessional as this woman…I asked for her card , she refused to give it to me until she would finish the entire thing…She claimed to be the bank manager, turned out she was customer service manager…It is beyond me how someone with this attitude that makes a good situation a disaster and has the nerve to threaten to have security escort me out when she is the only one that should be escorted out of this bank for her extremely unproffesional managerial skills and rude attitude.
Eventually the Vise president came, and as soon as she did, Lily seems to have changed her attitude to a normal person….
Tis is the wordst bank I have ever dealt with..I run a business for the last 28 years, and never encountered any one like this or any bank with such horrible customer service as Wells Fargo…
They are a ripp off…I never received anything in the mail, and they refused to even give me the address that the mailing for the renewal notice was sent to…If this is not ripp off , I do not know what is…But I do know this should stop, and wells fargo cannot abuse people this way.

My Wife and I were aprroved for a refinance with wells fargo then denied because of reaffirmation document that they failed to have my wife and I sign after we came out of our bankruptcy about 5 yrs ago. We have paid on time every month for the past 5 years, never late and we are actually paid a month ahead
It is not our fault that they failed to do their part. We went to the bankruptcy court and they said that wells fargo did not do what they should have and that they were sent the document stating that we wanted ti reaffirm the house. Now we have to not benefit from a refinance to reduce our interest rate cause of wells fargo
Please. Help.. Mr Houston
Wellsfarfgo acct# 0203118112

Patrick Mehan
from Douglasville, GA
I have been a customer of Wells Fargo for over twenty years , and Wachovia before the buyout. It is inconceivable that the employees of Wells Fargo have so little interest in the customers . As of this morning I tried to resolve what to me is a very important issue/problem only to be met with the most bizarre excuses I have ever experienced in my entire career as a business owner and customer of the bank. I established an equity line for some renovation on my house about 2006, right before the residential meltdown as a result of banks and mortgage companies , without any regard to basic good business practices, loaned money to anyone as long as they had a pulse and without regard as to their ability to repay those loans. That is the crux of the failure of the residential market and the subsequent recession. Wachovia/Wells immediately and without reason withdrew my equity line with the excuse that it was in fact too risky, clearly a typical example of closing the door after the horses have gotten out.
I have been paying off this equity loan without fail , on time and as agreed. Recently, Wells Fargo has changed some internal processes which apparently is affecting the small amount of money involved with this loan. I received a notice that this equity line was now a mortgage . As of this morning I am still at a loss as to what when and where this happened. None the less , this morning I tried to investigate the entire issue of the "loan" or what ever verbiage was used. I have a statement indicating that 2/28,3/15/and 3/30/ funds were received by wells and noted as unapplied , also noted on this same statement was a notice that a current payment of 189.40 was due and if I lived long enough to get to Oct 9th of 2018 the total amount due would be 1036.02, also noted was the fact that I have 737.80 dollars of unapplied fund balance. What was explained to me was that this was in fact as it should be and of course this was accurate until I became argumentative so I explained my concerns to Antonio @ ppx 10.10 am who hung up the phone on me at 10.20 while on hold, consequently I called back and received Jackie on the phone @ 10.28 who put me on hold until 10;30;then explained that I would be forwarded to someone who could explain this whole thing accurately so that I could understand it. about 10.35am I was once again forwarded to a senior manager in the executive offices named Vanessa Jones, who was listening to my explanation once again and the phone disconnected for the final time @ 10.45 am.
Four people over 25 minutes with two hang up is enough for me. What I do know is that if there is this much confusion, I truly understand why Wells Fargo has been accused of and found to be in violation of many of the laws in the land. Apparently this is another example of deception on the part of Wells Fargo where that are dealing with customers.

Donald Lyons
from Jacksonville, FL
April 13, 2018
To Whom This letter may concern:
I am very disputed with Wells Fargo I spoke with customer service agent and was advise that my late fee would be remove off of my account due to the fact your automotive system was not working properly and I took a look at my credit report and I have outstanding credit and you guys did not live up to your word. I know that there have been a lot of bad news about your Bank in the news for the last few years but, as a consumer I still tried to give you guys a chance if this is not remove from my account I will be contacting the 3 Credit Bureaus and find me a bank that cares about their customer and that will not tell them the untruth. This is in regard to my Home Furnishing account ending in 9997.
I can be reached at 904-778-1862 if there are any questions.I do look forward to hearing back from someone soon regarding this Business matter. Customer Loyalty is very important.
Regards,
Donald Lyons

Eric Kamino
from Palm Desert, CA
My company Hometec, Inc. as well as myself are customers of the bank. With that being said, my company was approved for an SBA loan 3 1/2 years ago which the bank has now decided to term out. My bank contact assigned to me for this matter is Mary Jane Conley and she is located in your Roseville office. From the very beginning of my experience with Ms. Conley, our interactions have been quite strained to say the least. On February the 8th, I received an antagonistic call from Ms. Conley wanting to know if I had paid down a portion of the principal amount of my SBA loan from personal proceeds that I recently received from the sale of personal property unrelated to my company that I was on title to. I explained that I had no intention of using those proceeds to pay down the loan nor was there any understanding that those proceeds would be used to pay down the loan. Ms. Conley then accused me of not owning up to my commitment to use those proceeds to pay off a portion of the SBA loan. The conversation then turned in to a heated debate as to who said what at which point I insisted that I be on record for stating that the property sale and subsequent proceeds received were not tied to this loan whatsoever. Ms. Conley acknowledged that request and then proceeded to hang up the phone on me.
As you might agree from my statement made in the above, Ms. Conley's behavior toward me or any customer for that matter is totally unacceptable and way out of order. I have not been late for one payment on this SBA loan so why should I be subject to such harassment? This is not a default situation but one might think that Ms. Conley might want to see it or treat it as one. I have always been a customer in good standing with Wells Fargo and as such do not appreciate being treated like a high risk loser. The loan term out agreement that I was forced to accept was not drawn up in mine or the banks best interest so I would like my account to be reassigned to another associate in your Credit Management Group. My goal as always has been to pay down any debt that I acquire but to do so, the arrangements of the payoff need to be fair and equitable in order to be achievable. All that I am asking for are reasonable terms so that my company can comply with the terms and conditions of the payoff without a stranglehold around its neck. Such a request is really not that much to ask for and something that Ms. Conley should be trained to do if she cares to work in the best interests of both sides. Instead, intimidation is what Ms. Conley seems to thrive upon and do best which more often than not leads to a failed resolution.
Sincerely yours,
Eric Kamino
President
Hometec, Inc.
Tel: 760-346-8824
Fax: 760-340-6652
Email: Rickkiam1@gmail.com

Eric Kamino
from Palm Desert, CA
My company Hometec, Inc. as well as myself are customers of the bank. With that being said, my company was approved for an SBA loan 3 1/2 years ago which the bank has now decided to term out. My bank contact assigned to me for this matter is Mary Jane Conley and she is located in your Roseville office. From the very beginning of my experience with Ms. Conley, our interactions have been quite strained to say the least. On February the 8th, I received an antagonistic call from Ms. Conley wanting to know if I had paid down a portion of the principal amount of my SBA loan from personal proceeds that I recently received from the sale of personal property unrelated to my company that I was on title to. I explained that I had no intention of using those proceeds to pay down the loan nor was there any understanding that those proceeds would be used to pay down the loan. Ms. Conley then accused me of not owning up to my commitment to use those proceeds to pay off a portion of the SBA loan. The conversation then turned in to a heated debate as to who said what at which point I insisted that I be on record for stating that the property sale and subsequent proceeds received were not tied to this loan whatsoever. Ms. Conley acknowledged that request and then proceeded to hang up the phone on me.
As you might agree from my statement made in the above, Ms. Conley's behavior toward me or any customer for that matter is totally unacceptable and way out of order. I have not been late for one payment on this SBA loan so why should I be subject to such harassment? This is not a default situation but one might think that Ms. Conley might want to see it or treat it as one. I have always been a customer in good standing with Wells Fargo and as such do not appreciate being treated like a high risk loser. The loan term out agreement that I was forced to accept was not drawn up in mine or the banks best interest so I would like my account to be reassigned to another associate in your Credit Management Group. My goal as always has been to pay down any debt that I acquire but to do so, the arrangements of the payoff need to be fair and equitable in order to be achievable. All that I am asking for are reasonable terms so that my company can comply with the terms and conditions of the payoff without a stranglehold around its neck. Such a request is really not that much to ask for and something that Ms. Conley should be trained to do if she cares to work in the best interests of both sides. Instead, intimidation is what Ms. Conley seems to thrive upon and do best which more often than not leads to a failed resolution.
Sincerely yours,
Eric Kamino
President
Hometec, Inc.
Tel: 760-346-8824
Fax: 760-340-6652
Email: Rickkiam1@gmail.com

Deanna Mahoney
from Manteca, CA
I went into my local branch yesterday, the 10th of January. A woman named Marrissa helped me. I was withdrawing $7500.00 from my checking account. Marrissa was really looking through the computer and started asking me a-lot of strange questions. As she was looking through my account she said you know the checks that you deposited on the 8th, that she thought one might come back, and I replied, they were on a hold and did clear your bank already and besides I already had over $12,000.00 in my accounts prior to those deposits. Then, she asked me where the checks came from, if they were all from one place or more than one, how long it took to get them, and something about the taxes on them? Then she left and came back with another teller and the 2nd teller said, "Hi how are you today? By that time i was feeling very uncomfortable. She then asked me what I was going to do with the withdraw money, and what my plans were? I thought that all of these personal questions that have nothing to do with her, or the banks business was very strange! I felt as though I was being interrogated. I don't know if this is your procedures at your bank, because I have never had this happen to me anywhere else in my whole life! Then, after 45 minutes of questioning, waiting in line, meeting other tellers, I finally got MY MONEY, and when I turned around to walk away, Marrissa said, maybe your going to buy a mobile home. I thought about it on the way home and I remembered that the last time I came inside the bank about a year ago and made a large withdraw she was the same clerk who helped me then. I had told her then, that I was thinking of purchasing a mobile home with my money because she asked many questions then too? I am very unconfortable with this protocall, and frankly it is not your banks, the teller's, or anybody's business what I do with MY MONEY! I was prepared to open another account for my Grandson this week, instead I will be closing ALL of MY Accounts.

Shelby Green
from Halifax, VA
Ok so I had a motel run my card for an amount of 63.00 then the motel refunded my money due to me changing my mind. Now when I went online the reversal shows but I never received the money. On my online it shows the reversal first then it shows where the money was taken out. I have called several times about this issue and was told that the money had already been refunded. However, I was never able to spend the money. The money never came back to me I have done a reversal before and the funds were available. This is not the first time this has happened and I can not afford to be giving money away or losing it so I will be banking somewhere else.

Alvin (Gary) Young
from Ingleside, TX
I visited my local Wells Fargo Branch Office in Ingleside, Texas. The purpose of my visit was to discuss and resolve a very unsatisfactory experience I had with Wells Fargo Online Banking and how they handled notifications of suspected fraud regarding my accounts. The short conversation with the Branch Manager resulted in several things ...
1. She immediately defended Wells Fargo Online Banking procedures without every hearing me out. I left the office without every having the opportunity to explain either the full experience or my suggested workable solution.
2. She had no interest in speaking to anyone who would dare to question a Wells Fargo procedures or her authority within that branch office.
3. Her attitude was that I could close all of my accounts and take my business elsewhere.
Is this the Wells Fargo Corporate position toward any customer who finds themselves the victim of poorly executed internal Wells Fargo procedures? If not, what are my options?

Carlos G. Patriarca
from Ruskin, FL
Dear Wells Fargo.....I have been a customer since 2010 here at your Sun City Wells Fargo Bank Fl 33573 ..with 3 current accounts to wit: Crown Classic Banking #1010288052157,Wells Fargo High Yield # 9973517932 and standard brokerage just about more than 100K and uses your Debit card like my own cash...I love your service especially the courteous people around you when doing banking..except this late afternoon incident . I was trying to deposit a dividend check to my Crown Classic Account worth only ($141.41) from Wedbush (a stock investment co.) to my Crown Classic Account which I have been doing for almost a year now. Suddenly your cashier (Marilyn) noticed that aside to the two principal payees which is me and wife my heirs names which are my sons and daughters where also written on the front, I am not a banker and such format can not even understand..the cashier consulted with the manager (punk rock dyed red hair) and they both agreed that the bank can not accept such deposit If ever I have to bring my heirs who resides in LA to the bank and be recognized. or use ATM outside the door if I need cash. I was so demeaned and embarassed and felt helpless. Chase bank welcomed me openly and took my deposit expediciously. Thank you!..Carlos G. Patriarca (your long time customer).

L Titus
from St. Petersburg, FL
Visit your location on 1000 Tyrone Blvd N, Saint Petersburg, while waiting in the Drive thru my wife and I notice that it was taking awhile, once our turn came there seem to be a problem with the $9.527.99 check we were trying to deposit. The whole experience was a "LiL" time consuming
moreover once the manager came up to the window she inform us we would need to come in ( Wife Running Late For Work) so we went to another Branch closer to her job (2350 34th St N, St Petersburg ) once there proper ID shown I notice the Manager observing "Closely" the teller wrote down note's concentrating on monitor gave a feeling of we were Thief's while the manager went into a room (we made mention she was calling the other manager to( let her know we were there Re;1000 Tyrone Blvd N, Saint Petersburg). She reappeared after 2or3 mins, teller then call her to let her know he was trying to deposit the CHECK. I I want you guys to know Your Branches gave a Scapegoating situation where we felt like THIEF's.

Christopher Jones
from Charlotte, NC
I've been paying the entire 800 dollars on my secured credit card for a year. Now once I realize I wasn't really getting anywhere with it I cancelled my secured account with 34 dollars credit on it. I was positive 34 dollars when I cancelled it. Now they telling me I owe them money but how can I owe them when I've paid my card full and had 34 dollars credit. They took my 800 dollars as collateral and now saying I owe them

Roger Zabak
from Houston, TX
My mother and I have been flooded out of our home. We live with my brother waiting on our home to be repaired. I had problems with insurance and it took awhile to get the settlement. I took the check to the Clear lake branch to deposit into my account I have had for 30 YEARS but because the check had my name and my mother's name on it and her name is not on my account the teller manager would not deposit it unless I had a power of attorney. I returned with the power of attorney form signed by my mother who cannot walk or sit up for more than thirty minutes and I had her ID and social security card spoke with accounts person who also said the power of attorney had to notorized and could not deposit the check. I know security is harder now and I had deposited an insurance check for the same purpose with both our name's on the check in my account with just my name 2 years ago with no problem. But what I am upset about is that they did not research me they did not look to see I am a 30 year customer and with your sign saying Wells Fargo cares apparently you don't care no one reached out to their superiors to see if they can with their authorization deposit the check and to see I am a criminal. Now I have to to get a notary that can come to my house and I have to wait 2 weeks, for notary 1week and another week for check to clear and needing to pay workers. I feel like I am not a customer you care for. I am looking for another bank to give my business to.

Ken Niznik
from Pearland, TX
Unacceptable response and service in trying to change 2 brokerage accounts out of Wells Trade.
Dear Sirs Madam
I would like to communicate an extremely frustrating experience trying to change 2 of my wells fargo brokerage accounts currently with Wells Trade back to self directed with Wells Fargo. Unfortunately I have followed every bank instruction, used the bank forms the bank sent me, faxed them in twice, once myself and the second time through a wells fargo brank here in Pearland Texas expecting that would be accepted and correct.
Unfortunately still no action has been taken to change them and am now being told that I used the wrong forms. Nice try to deflect, they were the forms that Wells fargo emailed me to use. I can't accept that. Forms are attached
I am at the point of transferring these accounts to Fidelity if this is not done. I spoke with the Wells Fargo Wells Trade rep today and again I am being told I have to send in the forms again, which by the way are the correct forms.
THank you for any assistance with this. It is my last try to fix and then I have to transfer the accounts out of wells fargo since there seems to be no other choice.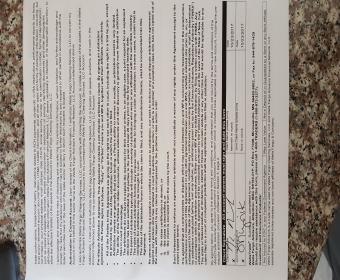 Jeff Davis
from Auburn, AL
How is it that after sitting in line at drive through for 25 minutes and present a check to get cashed your employ told me no then screams at me after she has been rude to me . That's absolutely unacceptable.
This is two days in a row I have present a check to get cashed and for whatever reason had to go to another branch and not have a problem .
I am not happy and will not tolerate this type of poor buisness. After 29 years years with this bank I am closing my buisness and personal account as soon as possible .
No one will read nor care about this but I feel better to write it down because I am mad .

ron luquette
from Gonzales, LA
The fact it has taken Wells Fargo more than 2 years to get money from my dads estate is a testament to just how disgusting of a corporation you are. Well Fargo screwed up the paper work from the first day, which was 6 months before his death. Now 2 years later I had to get a court order for WF to release his money and they still will not release without doing more paper work which has been done several times! WF HAS NEVER GOTTEN THE PAPER WORK THE FRIST TIME. NEVER..... EVERY DAY I TELL EVERYONE I SEE ABOUT MY HORRIBLE TREATMENT by WF. Please have someone call me so I can express my pure HATE for WF. How in the HELL can anyone work for such as low life company.

John Pfaffle
from Minneapolis, MN
On 10-27-2017 I applied for a personal installment loan. I received the loan of $24,000 and my first due date was November 15th. I made the first 6 payments in anticipation of my work being slow in the winter months and I wanted to make sure I had my payments on time. I have had mortgages, numerous cars, a boat and credit cards with Wells Fargo over the years and I have never been late or missed a payment. That said I was surprised when I was not 6 months ahead but only 5 when I looked online. One of my payments was reversed and applied to principal. I called Wells and they said it could only be paid up so far and she was not sure how far that parameter was. 2 days later, I looked and 3 more payments were reversed and the due date was now January 15th. I called and the gal said they would reverse the payments and put the money back in the checking account. I have had that checking account since 1993 by the way. So today I looked and it was changed again to due date December 15th and another payment reversed and applied to principal!!! I am now due 4 payments to be reversed off my principal payments to my checking account.
I feel Wells Fargo has manipulated my account so I would be late so they can collect late fees and they made changes without notifying me or asking me what I would want. I feel with all that has been going on with Wells Fargo in the news, that I am being taken advantage at the worst and given poor customer service at the best for not being contacted . I want my 4 principal payments reversed and put into my checking account immediately or I will contact my attorney.
Regards,
John C. Pfaffle
515-669-7283
3918 S. 226th ST
Elkhorn, NE 68022

luke mcdog
from Chatsworth, CA
The branch at 8812 Corbin ave. Northridge Ca 91324.
The atm machines are filthy.

Billy Nitzschke
from Los Angeles, CA
On Monday September 25, 2017 I went into the Val Vista and Warner location of Wells Fargo in Gilbert AZ
I wanted to transfer 2000 into my IRA---EVIDENTALLY I WAS TOLD --was that the VOLUNTEER working with customers didn't know properly how to do it and as of now my 2000 deposit is MISSING?????
Really guys????
I do have my IRA receipt that I made a deposit but as of now the deposit is missing???? and not credited to my account
any help would be greatly appreciated
Thank you!
Billy Nitzschke
602-318-4466

Lennette Natucci
from Sammamish, WA
My daughter applied for a student loan through Wells Fargo and was advised she needed a co-signor for obtain the loan, which was the difference in the amount of the costs at WSU and her financial aid award, about $8,000. We started the process on Aug. 22nd. I agreed to co-sign and used the online portal to submit the documents requested August 23rd. This is when the issues started: After my first submission I received an email from Stephen.Lautzenheiser@wellsfargo.com advising he was going to be the point of contact and help throughout the process. However, that is not what actually happened.
I was out of the country from Aug. 24-September 2. My only access to communication was through the online portal and web based communications. I had no international calling, so I emailed Mr. Lautzenheiser on Aug. 29th to find out why the application was still showing as pending and what if anything further was needed. He failed to reply to my email. Rather, I discovered a phone call from a 2nd lady was left on my cell phone while I was abroad upon my return to the states September 2nd. Then there was the long Labor Day weekend. I returned the call to the lady and she advised more documentation was required, including copies of my bank accounts showing my name on the statements. I again explained that I had many bank accounts but because my husband and I were in the process of purchasing a home I was only going to provide those statements with my name alone, and I did that. One of those statements included my money market which would have been more than enough to secure the small amount of the student loan my daughter was requesting. I had already provided my 2016 income tax return showing a significant income for 2016 as well as income information for 2014 and 2015. I was required to supply much MORE than my daughter attempting to get the loan and I was only to be a co-signor on the account. I followed up my conversation with an email to Mr. Lautzenheiser who apparently forwarded it on to another department instead of replying to me. I sent him two to three emails in which he never replied. He called me one time during the day while I was in a trial and only left a message requesting a return call, but not leaving any reply or content. I received 3 calls, each time from a different WOMAN asking for more information [rather than making one request for everything]. I found Mr. Lautzenheiser to be lacking in customer service and the entire process to be inefficient and in the end, Mr. Lautzenheiser had the audacity to reject me as a co-signor on my daughter's behalf. I would not have submitted this complaint but it is not the first time my family has been treated poorly by someone working for Wells Fargo claiming to be following policy. We used to have a mortgage with Wells Fargo and we did not like them then, which is why this time we went to BECU for our mortgage. This past experience with Wells Fargo has soured me for life and I will tell everyone I know to NEVER work with Wells Fargo.

Debra P. Evans 5128 Church Road, New Hill, NC 27562
from Raleigh, NC
I am executor for Willie Norwood of 1916 Cecil St, Durham, NC 27707. This property was inherited by Catherine Simmons at 12703 Prestwick Drive, Fort Washington, MD 20744. All probate papers have been filed with Wells Fargo. They refuse to speak with Catherine about refinancing the loan for this property, even though she is now the rightful owner. The account number is 0334583564. All of my calls are routed from person to person, and each one in a different state. It seems as if they want the property to go into foreclosure. Or they just want her to make payments without proper finalization or transferring of account. What next?

Brenda Johnson
from Antioch, TN
I sold my house and property to a young man in September 2016 and I recommended Wells Fargo, one of the biggest mistakes I have ever made. Now here it is Nov. and. I am still waiting on it to close. It just went to the underwriters 2 weeks ago. I have lost 2 sales and found something I want to buy. I can't believe how incompetent Wells Fargo is and this is not acceptable. It is no wonder that the company is in trouble.

Bobby Gentry
from Austin, TX
I transferred money from my savings account into my checking account to make a purchase on November the 9th 2016, because my checking account was at zero or at the very least was to low for my purchase. Monday I received a notice that I had an overdraft fee for insufficient funds, because the transfer was somehow still being processed. I called and explained to the customer reps that my account is negative because of the nsf charge and even so it is $14 less than the amount of the charge. I was told that the process must have taken place after the purchases even though I would not have had enough money to cover the charges that occurred after, and that there was nothing that they could do about it. The also told me not to use their app for accurate account balances.

Jordan Duquete
from Roanoke, VA
Never in my life have I ever dealt with such an unprofessional customer service department or bank in general. I called with an issue regarding an issue with my bill pay (which was not my fault) and instead of correcting the problem they have allowed my account to go into the negative and are not willing to provide any assistance with getting rid of the returned check fees, overdraft fees or crediting my account the money that was sent out without being authorized. This bank is a joke and I wish that I would have never signed up with them. Do yourself a favor and go to a local bank where they actually care about their customers or a credit union where they're willing to help you out in any way that they can.

Donna Lackey
from Dallas, TX
We've been customers with Wells Fargo since circa 1999. I used to love this bank, but it steadily declining. It would be so easy to change to another bank if it weren't for convenience. We use to have 2 home loans, 2 line of credits, and a credit card with WF. We're down to 2 lines of credits soon to be paid off.
You didn't mind taking our money for interest to the tune of almost $500 a month at one point, and you wouldn't reduce the rate on our credit card (that you doubled overnight) when we asked on numerous occasions. I was never so glad to pay off an account in all my life. I felt like I was being robbed. We've also paid off two home loans -- one a line of credit! In return, if we had $8,000 in the bank for the month, our interest was less than $1.
Last Saturday, we went to our bank located in the 300 blk of S. Hampton, Dallas in need of a notary. They don't have a notary, and won't have one for about another month we were told. We would have to go to another branch. It was 1:45pm, and we were told the location at Westmoreland and Illinois in Dallas had a notary until 2pm. We had about 10 min to get there and that would be cutting it close with the lights. We had to wait till another day.
I went there today and had my document notarized. I found out they have 8 notaries at this location, yet our location has none. Is this ineptness on the part of the manager at our location to not see that 2-3 employees are able to notarize a document? I was told today I was the second person from the S. Hampton location this week who has had to go to this bank in order to get business done. Supposedly, S. Hampton is a full service bank.
Can someone contact our branch manager on S. Hampton and make sure several employees become notaries so that if someone is on vacation, sick, or off that day, or out to lunch, someone is able to handle the job?

Christine yarnell
from Simi Valley, CA
Worse customer service I have ever experienced. As a dedicated customer for a decade I would assume I'm a valued client. Unfortunately Erika Villegas (Simi Valley, CA) doesn't believe that after the uncalled for treatment I received Saturday. For a business that has been publicly shamed for their corruptions one would believe the your customer service should be extraordinary. However this is not the case. It was slow and Erika Villegas clearly didn't have alot in her plate yet she just couldn't take the time to listen to my issues that I have been having with my accounts for a month now.
As a result none of my concerns were even addressed, due to fact that your employee would rather give attitude than listen and help resolve any of the issues at hand. It is shame that this company would employ such a rude banker especially since she is the face to your company. I highly recommend to anyone in need of assistance to avoid Erika Villegas for you will not receive help but get disrespect instead. To save time and resolve any concerns wait for professional banking specialist, Ericka doesn't not meet any these qualifications

Arlene Fisher and Timmy Fisher
from Sparta, NJ
An overdraft credit card was opened by Wells Fargo Bank without my knowledge. In 2013, my husband and I opened two checking accounts and a retirement account, it was suggested by the banker that we fill out an application for a credit card for overdraft protection, which we did. We never received any correspondence from Wells Fargo about the credit card and assumed we did not get approved. Approximately eleven months later we wanted to refinance our rental property through Wells Fargo and discovered when my credit was run that I had a credit card which I never knew about or activated and now had my credit destroyed for not paying on it.
My husband and I had just paid over $1,000.00 to Lexington Law to get our credit scores raised so we would have better interest rates. I wrote to Wells Fargo both the local branch and corporate branch and got the run around. Apparently, The card was activated when Wells Fargo called my husband about our checking account even though the new credit card was not in his name, and it was never disclosed that we even had a credit card. Our first knowledge of this account was when we applied for the mortgage. We found out how the account was activated when we contacted the credit card branch of Wells Fargo but there was nothing they could do about it. We were charged fees and my credit was ruined because of this illegal card.

Cynthia Breed
from Moreno Valley, CA
Today, October 4, 2016 at 11:55 AM teller Luis assisted me. I handed him my mortgage payment stub and check for October's payment, the check and the payment stub reflected 705.85. When Luis asked me to confirm my payment there was the payment of 705.85 and then right beneath that figure was a figure for 10 cents which made the total 705.95. I asked what the 10 cents was for and Luis said I wrote 705.95 on the payment coupon, which if I had it would not have matched my check.
I said are you sure I wrote 705.95 and then he looked at it again and said "Oh, I read it wrong". I asked him to cancel the payment and re-enter it, which he did, but I believe he should have confirmed the information while he was entering it the first time (payment coupon and check amounts are the same) and immediately said he would cancel the transaction and enter it correctly. He didn't apologize; actually was quite nonchalant about it and because of this I decided to file a complaint. I do not know what the outcome would have been if I had not asked him to cancel and redo the transaction. Concerned that I would be notified about an incorrect payment and end up with a late fee charge also came to mind.

Anita Riley
from Albuquerque, NM
I have banked with Wells Fargo for several years and have experienced numerous times when funds of $20 to $40 have been withdrawn from my checking accounts by some one other than me. When I called or visited the local office to inquire about these incidences I was always told I had probably made a mistake of some sort. Now I understand it is likely that an account(s) was open in my name by employees and funds transferred form my legitimate account into fraudulent ones. The amount of money involved is in the thousands. How do I get my money back?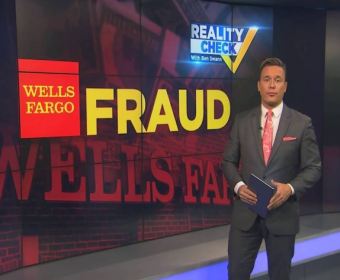 evelyn bisquera
from Las Vegas, NV
I open a Wells Fargo checking and savings account and was approved. The bank send me two debit card. I have money on my checking account. I tried to withdraw but Non of the card work. Two weeks later, I received a cashier check from Wells Fargo. No letter or what so ever. I called the bank and asked why. I was told they closed my account. I worried a bit because my paycheck was direct deposit. I was told not to worry, because they denied the direct deposit and that I have to talk to my employer. Wells Fargo employees cannot give me an answer why they closed my account and that all they know my account is closed.

George
from Osage Beach, MO
Should be a negative star rating just for the CEO. I have been waiting for three months for a refi every one is on vacation all the time. Corporate head office spends too much passing the buck. They all say the same thing when asked about the delay.we work nights and weekends they say. I don't believe anyone has a clue what a hard day's work is at Wells Fargo they are too busy finding ways out of work and easier ways to scam the USA out of money.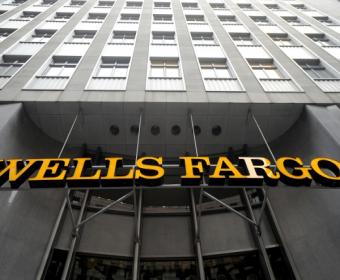 Jon Schneider
from Eugene, OR
I was one of the peasants that you people raped in the housing crash of 2008. Now you give one of your executives 124 million dollars because she did a good job perpetuating your fraud. You should be ashamed of yourselves. This whole culture is based on lies and deception now and you people are a huge part of it. I hope it comes down on your heads!

Ernestina Torres
from Los Angeles, CA
My Wells Fargo complaint is I open an account with a $50 deposit within 24 hours it was closed. I went to the bank to get my deposit back and was informed that I had a call 800 numbers after speaking to 6 different department each one blaming the other comes. Only to find out there was an account open project under my name in 2008. I thought I had fixed in 2010 now they're keeping my $50 and charging me 40 more for something that I had nothing to do need to know. Who can I talk to about my money and taking this damn project account out of my name?

jeffrey rendelman
from Street, MD
Tried to schedule to have a safety deposit box drilled on saturday sept. 10th the day was confirmed but not the time, repeated calls to the branch have not been returned. I am traveling from Maryland to Arizona and stopping in westminster colorado to empty the box, a special stop for me. All I want is the time to be there. The wells fargo branch is on 7401 federal blvd in westerminster I am leaving Md. on Thursday morning sept 8th to be in westminster on the 10th.

Michael Adams
from High Springs, FL
I had a loan with Wells Fargo on a haul trailer and paid it off. After I paid it off they even sent me money back that I had overpaid. I did this just to make sure it was paid in full. Now I am getting billed for insurance on this bill and I have never had insurance with Wells Fargo. I had insurance with another company on the trailer I had financed with Wells Fargo. They will not listen on the phone and I even sent the papers proving I had insurance to no avail. Why do they keep billing me? I know if I do not pay it this will go against my credit. What a scam and extortion.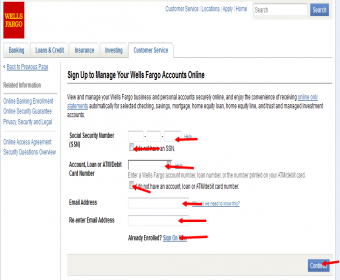 Peter C. Vander Meide
from New York, NY
Wells Fargo adjusted my accounts back to my satisfaction. One day after I posted my complaint with Hissing Kitty.

I have visited different Wells banks four times, in an effort to update my mailing address for hard copy statements. I still do not receive statements, although very polite and enthusiastic employees find me on the computer, and assure me the needed data has been entered.In another vein, Wells has stopped including envelopes with their invoice for my monthly mortgage statement. No explanation, no marketing effort to demonstrate respect for the customer. No community building, by promising to donate the cost of their saved envelopes to local charities. No notice of any kind whatsoever. How disrespectful.

Malene Hathaway
from Pendleton, OR
I go to Wells Fargo in Pendleton Oregon every day during the week for my work deposit and the manager (Judi Owens) at this location is horrible. She has a hard time understanding the simple job of a deposit most days. She also has some of the worst customer service skills ever! I had on a Star Wars t-shirt one day and she gave me a disgusted look on her face and said "really? Star Wars? You would really wear that in public?" I find this comment very unnecessary and rude.
I don't care who likes and doesn't like Star Wars but common sense says you keep your mouth shut either way. After talking with another Wells Fargo employee I found that she had told one of her employees that this employee is fat and that she should lose weight. I can't even begin to explain how dreadful that is! I am appalled that Wells Fargo would allow a person like this to move up to management level.
So, I checked online and found email address for Wells Fargo executives and emailed all of them. If you want to do the same, here they are: Howard.I.Atkins@wellsfargo.com, James.M.Strother@wellsfargo.com, Richard.D.Levy@wellsfargo.com, Mark.C.Oman@wellsfargo.com, and David.A.Hoyt@wellsfargo.com.

Peter Vander Meide
from New York, NY
I have three checking accounts with Wells Fargo. One of them has a lot of automatic debits every month. It went into overdraft three times in a row so I put in extra deposits three times and wondered where my money was going.After checking with the local bank branch. I was told that over $5300. was deducted from my checking account for an automatic payment on my line of credit. This paid off the line of credit. It was supposed to only pay $40. minimum every month. They told me it was changed online probably by me.
I replied that I don't bank online, nor is it even set up. They figured they must have made the mistake. The first banker that I went to claimed to have it fixed. One month later it still wasn't. So I went to the branch that set up my line of credit. That manager got a hold of the line of credit person and when asked why the first banker did not get it fixed, she said, "well, that was only a request, not a demand." I was told it would take another month to fix. I still don't have the $5300. back and there was about half of it charged to my credit card. It is now over five weeks.

Deysi Bodie
from Athens, GA
I went to Wells Fargo this morning and I wanted to do a cash advance and the guy told me he couldn't do it bc it was the exact amount and I have never have had any problems doing cash advance. He told me that I needed to go to another bank and I m a customer at wells Fargo for a long time. I m vey disappointed bc I am a loyal customer and I m not going to go to another bank to get money if I have an account with Wells Fargo.The bank I went to is the one in Mitchell Bridge Road. They supposed to help people and I try to call and the lady put me in hold.

Johnson
from Los Angeles, CA
1-800-869-3557 customer service for Wells Fargo is rude. They will ask you way too many questions not to be the claim department. Never get what you filed, funds never and up. And most importantly, why would you have to enter your pin for card to check your savings or checking with world wide customer service?

Kelsey Ogg
from Austin, TX
I had one of the worst customer service experiences today at a Wells Fargo location in Austin, TX. The address of this particular bank is 2028 E Ben White Blvd. I arrived at the bank around 11:05 or 11:10 (if memory serves me correctly). I added my name to the list of people requesting to see a personal banker before making a withdrawal up at the front with a teller. The teller was extremely helpful and efficient. When she asked if she could assist me with anything else, I told her I needed to speak with someone about my savings account. She asked if I had put my name on the list, to which I responded with a yes, and she told me someone would be with me shortly.
There were only 1 or 2 names before mine on the list. The lobby was under construction, so I milled about for a few minutes. Then, I waited in the doorway between the bank and the building's lobby for a few minutes as well. There were 2 parties waiting out in the chairs of the lobby of the building. When they were called back, I went and sat in the vacant chairs. I kept an eye on the 2 personal bankers at their desks to ensure I didn't miss my name being called. The lady who seemed to be the manager was greeting people as they walked in, about 3 feet away from where I was sitting. I made eye contact with her multiple times. Time passed. After about 20 minutes, I began to get impatient. I got up, went into the bank's lobby and made a point to check the list to see if my name had mistakenly been crossed off. The manager was right behind me as I did this.
There was a female personal banker who appeared to have no client in her office and was making small talk with the manager as I was sitting a few feet away, CLEARLY looking for someone to help me. More time passed. A man came in and the manager quickly went over and asked if all his needs had been met. And continued to ignore me. MORE time passed. Finally, the male banker had finished up with the couple he was working with, and I was sure he would go to the list, call my name, and it would finally be my turn. He got up, milled around the lobby, talked to the manager, and went back to his desk. The list was never looked at. I was never acknowledged or asked if I needed assistance. My name was never called.
A man entered the bank and wrote his name on the list. The male banker quickly jumped up, went over to him, and told him to come back to his desk so he could assist him. After I had been waiting for nearly FORTY minutes at this point, I was fed up and refused to wait any longer, be blatantly ignored by the manager, and come second to customers who had just arrived. I got up, scratched my name off the list (which apparently none of the bankers know how to use) and told the manager I could not wait ANY longer. She proceeded to tell me that she "didn't see me over there", which is hard to believe since we made eye contact many times, and she seemed to have no problem "seeing" customers leave and enter just a few feet from where I was sitting for almost an hour.
I've been with Wells Fargo for almost 7 years and I am normally very satisfied with their customer service. However, I felt incredibly disrespected by and irritated with my experience today. I highly doubt I will ever be returning to that branch again, as I can't afford to waste my time while management chooses to ignore waiting customers. I know there is nothing you can really do about an upset customer. However, as someone who used to work in customer service, I would NEVER want my customers to feel the way I do right now. I hope that branch and its manager learn how to treat all customers equally and ensure that no one has to wait for forty minutes without being helped (or at the least: acknowledged).

James C Chamberfs
from Waxhaw, NC
I read with great displeasure of Wells Fargo decision to support one political parties convention and not the other. While you may find a candidate holds views and beliefs contrary to your own, the convention is much more than a single candidate. If your decision to only support one party stands I will give serious consideration to pulling my business and investments now managed by Wells Fargo and find a more politically neutral bank.

Enio Linhares Jr
from Doha, DA
I've been in Wells Fargo in Miami, Florida on April, 8th 2016 and asked them how to open an account. I was very clear about not living in US and asked more than once if I would have any problem to use my account from abroad. The customer sales representative and the manager at the time told me that living outside US should not result in any problem. What happened is, when I was back home, I receive a message from Wells Fargo telling me that my credit card was sent more than 30 days so I should ask to cancel my card and request to send me a new one. For that, I should update my account address information and call customer service, so I start to do so.
And I've been calling since then, and they keep telling me that I CANNOT REQUEST A NEW CARD or even have online access to my account to request a new one without providing some information from my debit card – the same one, automatically cancelled and that they don't have enough information about my profile to check my identity. I received the card 2 days after the first call, but the card was already cancelled. It was just a post service delivery delay. It has been a nightmare. All the money that I have transferred to Wells Fargo is blocked, I am not able to do anything with the money without a card. I will not keep transferring my money monthly until this problem is solved. I contacted the Service Representative by email and called many times ( 9 times so far) all the 800 phone numbers available and they've told me that I can only solve this problem if I go to US and go to a WF branch to personally identify myself.
It is important to say that when I opened the account I provided all the required documents and I have been told that there would not be any problem concerning identity and/or personal details in the future.
I am not planning to go to US. I live in the Middle East and I have a very tight work schedule and because of that, I am trying to get another solution other than take the first flight available to go to US (which would cost US 1,419.00 only for the ticket!)

Chelsia Donaldson
from Charlotte, NC
I am one of your Wells Fargo customers, who have a report to make about one of your manager employees. Today, I came in to talk about my account to explain a few things. I asked her was there a way for me to stop someone from pulling out of my account so it wouldn't make my account negative, and she told me, "there was no way I could stop them." "If I owe them money, that they're going to get their money!" (Which was rude.) So then, I asked "IF I wanted to cancel my account, how would I go about with that?" She told me, what I had to do. So, I asked her another question, (about my account became in the negatives) and she wasn't quit being patient with me and was misunderstanding what I was asking her. So she rudely told me to "bring in my 109 and cancel my account!"
Which wasn't right of her to raise her voice and tell me to cancel my account. Then, I asked was there a manager or someone else I could talk to and she said " I AM THE MANAGER!" There's no one else I could talk too. So I brought it to you guys, because canceling my account isn't what I wanted to do. I just wanted to fix a few problems and she gave me a really bad customer service experience. Her name is, Senitres Boyd, store manager

Leona Bennett
from Cañon City, CO
This is not a complaint about customer service it is about community responsibility. I live in Canon City, Colorado and have been a customer of Wells Fargo since 1974 and was an employee in Denver for 24 years. The main branch of Wells Fargo on Main Street in Canon City has a small plaza next to it that is part of the bank property. It has two small fish ponds, a statue, and several planted areas. To be frank, it is disgusting! The ponds are filthy, there is trash all over, and there is even a manhole that is broken that could easily severely injure someone. These small communities are trying to revitalize and improve economically and this eyesore on Main street is not helping. Quite frankly, it would not take much money to clean up this area and maintain it for the enjoyment of the tourists and community. Please address this with the local management in Canon City. It would go a long way in improving the image of the branch here.

Sandra Pegan
from Spring, TX
I called the credit card department about fraud on my account. I was confused to why the amount of the fraud was on my credit card with no hold on it. The way this male representative talked to me referring to me as not remembering things was very rude. I had done everything I was told except I misunderstood about the procedures this fraud was attempted and my checking account not being cancelled. I thought Wells Fargo was canceling it out for me, but he told me I have to close it at Wells Fargo Bank. At the time of the fraud I was under a lot of stress dealing with the death of my daughter in-law and I find his remarks very insulting. I have been a customer of Wells Fargo for numerous years without any complaints until now. I did and I am doing everything explained to me at the time of the fraud.

Janell Warren
from Riverside, NJ
Dear Mr. Stumpf, I am very upset with the wrong information I received from one of your Personal Bankers. The gentleman's name is Corey Hudson, who works at your Willingboro NJ Branch, I am a retiree from Wachovia Bank for 22 years of service and in my years there we ALWAYS treated our clients with the correct information and ALWAYS returned hone calls to our clients. I visited the bank because our Kennedy Branch was closed and I wanted
my sons names put on my safe deposit box in the event they could go and get necessary papers for me. At the Kennedy branch they had access but there signature cards were not forwarded to the Willingboro branch. I was informed by Mr. Hudson that all my sons needed to do was go to a branch in Delaware and Pittsburgh to sign a new card with their ID.
My son in Delaware went to a branch in Middletown, DE and was told I had to bring my son here to New Jersey to fill out a new application and a also my son in Pittsburgh. I am a widow and I need my sons names on my box.
Your manager in Delaware was very nice and said I received the wrong information in your Willingboro. I call the branch today 5/7/16 and spoke with Mr. Hudson and ask him to give a message to his manager to please return my call before end of business today, Raman Kaur, manager and she did not call me. When I worked for the bank our manager always said to return phone calls to our clients. I would truly like to get this resolved for my state of mind. I am quite sure if you were a widow and your children were not close by you would want for them to be able to take care of their parents business in the event of death. I would appreciate your help this this matter and I thank you for your time.
Your employees at the Willingboro Branch need more training in professionalism and good customer service. I thank you again.

Spencer
from Albuquerque, NM
So I received a debit card for my checking account. However the card was broken in two during mailing. So I tossed the card into the bottom of a drawer and ordered a replacement. Several months pass. I find that I am getting charges to my account from India. I start checking and I find that the card being used is the one which is broken, never activated nor used in the bottom of the drawer where I put it.
I go to the WF bank and they blame me for not being careful about using my card. After I show the card to the teller his mouth fell open. As I told him about the card being broken on shipment to me, never used, never activated. Several employees are looking at the card, still with the call this number sticker to activate. I am chastised for not being careful about charges. Its all my fault that someone in the WF bank activated and used or sold the card information. I caught them. WF Bank employees are activating and using the cards or selling card information. They dropped the charges from the card. I closed my account and have gone to a much better credit union.
This is the third time in only a few years that my cards were compromised and I never could find out how or where. Now I know and Wells Fargo bank is not the place to put your money. I try to let everyone know that I can. Check out the complaints about any given bank or credit union before trusting them with your information. Above all, run don't walk away form WF Bank.

Murat Ayyildiz
from Salisbury, NC
My Wells Fargo Credit Card was stolen recently and was used twice without my approval. I called Wells Fargo to report the illegal use of my card. My problem was that I had to give the same identification information 4 times to 4 different people before anything was resolved. That took approximately 30 minutes to accomplish a task that should have been resolved within minutes. Why should I have to repeat myself with the exact same information 4 times? Surely, the computer system that Wells Fargo uses is sophisticated enough to transfer information to the proper office without having to repeat myself 4 times as I was transferred from office to office.
Lastly, the last person I talked to wanted to know if someone else was in the room. There was, but your employee then rudely began some tirade concerning privacy. I had given permission for my friend to overhear the conversation. My friend then took the telephone and explained to the 4th person that a simple task of reporting the fraudulent use of my card had become a "comedy of errors." Finally, the problem was resolved, I hope. II would hope that a better system could be established to make for easier business undertakings.

Juliet Kim
from Winchester, CA
I would like to report the impolite attitude and terrible customer from the operation Supervisor and the Teller and that I have received at 9550 Bolsa Ave Well Fargo Bank branch in Westminster on 3/18/2016 at 5:30PM when I tried to make a deposit into my checking with $1,000 in half dollar coins that have been wrapped nicely in the coin wrap (the coins came from my piggy bank). I stopped by this branch since I am on the way to Bolsa. First, the male teller asking me to wait for the approval from his supervisor to see if he can accept the coins, then later one of the teller associate came with him to the window and told me that their supervisor can only allowed for one time favor to accept deposit of $200 as max for coin, unless I do have business account with the bank.
The teller clarified with me that this is the bank policy, there is nothing she can do. I asked her if there is any restriction in deposit with paper money, she respond "NO". I also have explained to them that this is only one time deposit, and I do not routinely deposit coins, so I need their help to make an exception but they continue to refuse to take coins in. I was frustrated and disappointed, so I took the coins back home. To validate the Bolsa teller response in regard of Wells Fargo bank deposit policy, I called another branch in Murrieta nearby my home, asking them if they can accept the $1000 coins deposit, and they said there is no problem as long as they are in coin wrapping paper.
I would like to address my concerns with Wells Fargo bank for coin deposit policies and the misleading statement from Bolsa branch. As a PMA and value customer with Wells Fargo for quite some time, I felt that I was not treating fairly and misleading by the operational supervisor and the tellers at Bolsa branch when I got different answer of coin deposit from another Wells Fargo branch.
I like to be advised the followings from Wells Fargo Bank. Why did Wells Fargo bank discriminate of receiving coin for deposit? Aren't coins also money? If Wells Fargo exchange coins for customer, why does bank not get the coins back? The bank is the largest institution to circulate money in society, by discriminating in accepting coin the bank has limited the customer deposits and make it difficult for customers to dispose their coins. Overall, coins came from bank when customer do exchange. I am not sure if this has violating federal regulations? Why were there discrepancies in policy of coin deposit between branches? How does Bolsa branch can come up with different policy than other Wells Fargo branch? Or is this one of many discourteous, ruthless customer services that Bolsa branch has been treating customers?

Anthony
from Beaverton, OR
On March 5th 2016 I called well Fargo phone line assistance to have one of my debit card reissue. Well Fargo for some unknown reason had cancelled one of my debit card so I called in order to have the card reissued but after hold on for more the 15' my call was passed to a customer service named Claudia she was very rude. After asking several ridiculous questions then she ask whether I remember the date of my last transaction - how a person can remember when the card was rarely used, she can see that too - and she then hang up on me when I said how can I remember.
So I call back after giving an active debit card even giving the pin number and I reached a customer service name Maria she asked my first and last name I did give my name the same as the first time but this time Maria said I did not give her the information same as her information so she had refused to help me. Is this conspiracy between those to customer services to give me hard time ? Or they forgot their job is giving the customer their best effort to help a customer? We are Well Fargo customer sine 1983 and I was treated badly. one should wonder how Well Fargo customer service would treat it's other customers when they are in need of help like me. I can't recall any other banks have this awful customer service.
Have feedback for Wells Fargo?
Thanks for your feedback!
Sorry. Please try again later!