Wells Fargo
Wells Fargo Complaints Continued... (Page 1)
294+ reviews added so far. Upset? Call Wells Fargo corporate: 866-878-5865

Craig Payne
from Valley Village, CA
Terrible, Wells Fargo closed my account long ago for reasons unknown I was told to bank elsewhere. Went into your bank today with a check and was told it had to be verified, check was drawn on your bank all the proper ID was shown. I called the insurance company and was told it was not necessary to verify the check and they issued no such directive, it was solely at the bank branch's decision! I went into another Wells Fargo and they cashed it, no problem.. you guys are a joke. No wonder you're being sued you're crooks. I'll take my business elsewhere.

Bobby Gentry
from Austin, TX
I transferred money from my savings account into my checking account to make a purchase on November the 9th 2016, because my checking account was at zero or at the very least was to low for my purchase. Monday I received a notice that I had an overdraft fee for insufficient funds, because the transfer was somehow still being processed. I called and explained to the customer reps that my account is negative because of the nsf charge and even so it is $14 less than the amount of the charge. I was told that the process must have taken place after the purchases even though I would not have had enough money to cover the charges that occurred after, and that there was nothing that they could do about it. The also told me not to use their app for accurate account balances.

Jordan Duquete
from Roanoke, VA
Never in my life have I ever dealt with such an unprofessional customer service department or bank in general. I called with an issue regarding an issue with my bill pay (which was not my fault) and instead of correcting the problem they have allowed my account to go into the negative and are not willing to provide any assistance with getting rid of the returned check fees, overdraft fees or crediting my account the money that was sent out without being authorized. This bank is a joke and I wish that I would have never signed up with them. Do yourself a favor and go to a local bank where they actually care about their customers or a credit union where they're willing to help you out in any way that they can.

Donna Lackey
from Dallas, TX
We've been customers with Wells Fargo since circa 1999. I used to love this bank, but it steadily declining. It would be so easy to change to another bank if it weren't for convenience. We use to have 2 home loans, 2 line of credits, and a credit card with WF. We're down to 2 lines of credits soon to be paid off.
You didn't mind taking our money for interest to the tune of almost $500 a month at one point, and you wouldn't reduce the rate on our credit card (that you doubled overnight) when we asked on numerous occasions. I was never so glad to pay off an account in all my life. I felt like I was being robbed. We've also paid off two home loans -- one a line of credit! In return, if we had $8,000 in the bank for the month, our interest was less than $1.
Last Saturday, we went to our bank located in the 300 blk of S. Hampton, Dallas in need of a notary. They don't have a notary, and won't have one for about another month we were told. We would have to go to another branch. It was 1:45pm, and we were told the location at Westmoreland and Illinois in Dallas had a notary until 2pm. We had about 10 min to get there and that would be cutting it close with the lights. We had to wait till another day.
I went there today and had my document notarized. I found out they have 8 notaries at this location, yet our location has none. Is this ineptness on the part of the manager at our location to not see that 2-3 employees are able to notarize a document? I was told today I was the second person from the S. Hampton location this week who has had to go to this bank in order to get business done. Supposedly, S. Hampton is a full service bank.
Can someone contact our branch manager on S. Hampton and make sure several employees become notaries so that if someone is on vacation, sick, or off that day, or out to lunch, someone is able to handle the job?

Christine yarnell
from Simi Valley, CA
Worse customer service I have ever experienced. As a dedicated customer for a decade I would assume I'm a valued client. Unfortunately Erika Villegas (Simi Valley, CA) doesn't believe that after the uncalled for treatment I received Saturday. For a business that has been publicly shamed for their corruptions one would believe the your customer service should be extraordinary. However this is not the case. It was slow and Erika Villegas clearly didn't have alot in her plate yet she just couldn't take the time to listen to my issues that I have been having with my accounts for a month now.
As a result none of my concerns were even addressed, due to fact that your employee would rather give attitude than listen and help resolve any of the issues at hand. It is shame that this company would employ such a rude banker especially since she is the face to your company. I highly recommend to anyone in need of assistance to avoid Erika Villegas for you will not receive help but get disrespect instead. To save time and resolve any concerns wait for professional banking specialist, Ericka doesn't not meet any these qualifications

Arlene Fisher and Timmy Fisher
from Sparta, NJ
An overdraft credit card was opened by Wells Fargo Bank without my knowledge. In 2013, my husband and I opened two checking accounts and a retirement account, it was suggested by the banker that we fill out an application for a credit card for overdraft protection, which we did. We never received any correspondence from Wells Fargo about the credit card and assumed we did not get approved. Approximately eleven months later we wanted to refinance our rental property through Wells Fargo and discovered when my credit was run that I had a credit card which I never knew about or activated and now had my credit destroyed for not paying on it.
My husband and I had just paid over $1,000.00 to Lexington Law to get our credit scores raised so we would have better interest rates. I wrote to Wells Fargo both the local branch and corporate branch and got the run around. Apparently, The card was activated when Wells Fargo called my husband about our checking account even though the new credit card was not in his name, and it was never disclosed that we even had a credit card. Our first knowledge of this account was when we applied for the mortgage. We found out how the account was activated when we contacted the credit card branch of Wells Fargo but there was nothing they could do about it. We were charged fees and my credit was ruined because of this illegal card.

Cynthia Breed
from Moreno Valley, CA
Today, October 4, 2016 at 11:55 AM teller Luis assisted me. I handed him my mortgage payment stub and check for October's payment, the check and the payment stub reflected 705.85. When Luis asked me to confirm my payment there was the payment of 705.85 and then right beneath that figure was a figure for 10 cents which made the total 705.95. I asked what the 10 cents was for and Luis said I wrote 705.95 on the payment coupon, which if I had it would not have matched my check.
I said are you sure I wrote 705.95 and then he looked at it again and said "Oh, I read it wrong". I asked him to cancel the payment and re-enter it, which he did, but I believe he should have confirmed the information while he was entering it the first time (payment coupon and check amounts are the same) and immediately said he would cancel the transaction and enter it correctly. He didn't apologize; actually was quite nonchalant about it and because of this I decided to file a complaint. I do not know what the outcome would have been if I had not asked him to cancel and redo the transaction. Concerned that I would be notified about an incorrect payment and end up with a late fee charge also came to mind.

Anita Riley
from Albuquerque, NM
I have banked with Wells Fargo for several years and have experienced numerous times when funds of $20 to $40 have been withdrawn from my checking accounts by some one other than me. When I called or visited the local office to inquire about these incidences I was always told I had probably made a mistake of some sort. Now I understand it is likely that an account(s) was open in my name by employees and funds transferred form my legitimate account into fraudulent ones. The amount of money involved is in the thousands. How do I get my money back?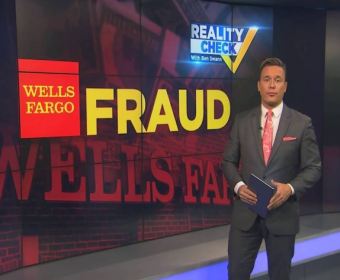 Carol Britt
from Lawrenceville, GA
I have been with Wells Fargo since the 90's. Over the last few years I have noticed something wasn't right and so did my daughter. Every month I get charged for insufficient funds fee that I could not understand how and why. I wake up one morning after morning with different balances and debits that have been paid then the next day they went back to pending. This happens all the time. I have multiple sclerosis and I have problems with just letting things go because I don't want to deal with the stress and also I did not want to think my bank would steal from me. I woke up this morning to find out my account was totally off, hundred of dollars off. I am on social security disability and I can barely live as it is much less have my money stolen.

Even though Wells Fargo is under review. They continue to scam money from customers. Today 9 -30 - 2016 I had a check come through this morning for 100.00 with a deficiency in my account of 15. Well Fargo has already charged me a $35.00 fee for a delinquent in my account. Even though today I will deposit money in my account to cover the check. The funds are in my account today to cover this check. But this "does not matter" to Wells Fargo bank. In Fact this has happened to me many times. And when I call Wells Fargo they have actually said to me too bad. We do are banking in the morning.
Now your probably thinking that this is my fault. But I am a victim of this economy. I have a small business and I live month to month. I work 80 hours a week and can barely pay my bills. Almost all the checks that I write are for shipments I must get out. Wells Fargo is a "Wolf" who knows that middle class (Which I am no longer) are suffering, and they "prey on us" Last year Well Fargo made over "3 Billion" dollars just scamming their customers with fees for insufficient funds in accounts. I am slowly pulling away from all banks because my trust with Banks Especially Wells Fargo and Wall Street is "0".

edna little
from Jacksonville, FL
My complaint is that I have been with this bank since 1999. In the month of June fraudulent activity was done in the amount of over $4000.00. After numerous calls and visits to the bank and a devastating hold placed on my checking account funds, for over a month with numerous checks that was locked out for this. It caused insufficient funds to pay them due to the hold on my checking account. After that situation was resolved I was charged several finance charges on the fraudulent money ranging from $98 to 94 dollars in interest fees.
Tina the bank Supervisor was able to correct the problem. Great everything resolved, so I thought. This month October 22nd the loan balance that I owed personally to the bank showed on my statement that my loan balance was paid in full. the next day it was added back to the account but split up into (2) transactions not only did that happen but, I was charged a transfer fee and interest on both the transactions.
This was very, very upsetting to say the least. I called the 1-800 number and now they see the problem, admitted it was error on their part and that it would take 3-5 business days to resolve the problem. This is not going to happen as I have experienced this from the previous incident it is going to take me probably 3-4 trips to the bank 3-4 telephone calls to the 1-800 number before this is cleared up. Please bank customers of Wells Fargo be on the alert for any unusual activity.
Check your bank accounts, checking or savings and especially your loan account activity I discovered all the discrepancies on my own initiative. It is frustrating but please stay alert or you will be paying back money that you do not owe. The news alert has really kept my eyes opened. But as for as Wells Fargo as soon as I can refinance the loan I owe I will no longer need your service. So to all banking customers beware.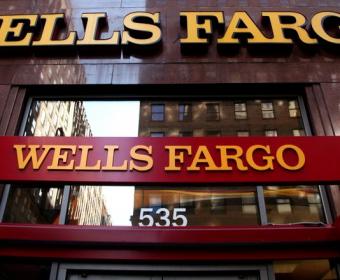 evelyn bisquera
from Las Vegas, NV
I open a Wells Fargo checking and savings account and was approved. The bank send me two debit card. I have money on my checking account. I tried to withdraw but Non of the card work. Two weeks later, I received a cashier check from Wells Fargo. No letter or what so ever. I called the bank and asked why. I was told they closed my account. I worried a bit because my paycheck was direct deposit. I was told not to worry, because they denied the direct deposit and that I have to talk to my employer. Wells Fargo employees cannot give me an answer why they closed my account and that all they know my account is closed.

Karen Green
from Fort Worth, TX
I had a checking account with large deposits during a certain time of year, the first 6 months of the year and my balance was over 3,000 monthly. I used my account mostly to pay monthly bills and ATM cash withdrawals. In July 2016 my account was overdrawn an I knew it should not have been and upon further inspection of my account there were several unauthorized charges made but my account was still not what I knew my balance should have been. In August I received a notice from a company that I did business with advising that my account information attached to my debit card was compromised and it went back for over a year before the company realized that customer info was breached.
So I looked back further at previous transactions and found several more unauthorized charges and I disputed the charges and even provided the notice I received from the company about the data breach and length of breach. A Wells Fargo employee took it upon themselves to include a transaction I didn't dispute and that transaction was used as basis to deny my claim because the transaction was determined to have been done by me. When I advised claims department that I didn't include the transaction I was told oh well they would not review my claim anymore and the denial would stand. Then I spoke with a manager in the resolution department named Carlos who claimed he would have an agent look into the matter and call me in a few days but no one ever contacted me.
What do you do when an employee commits fraud against one of your customers?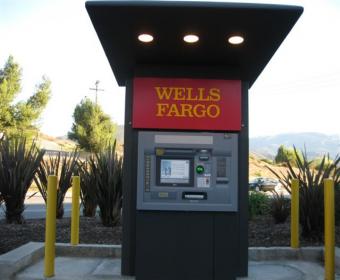 George
from Osage Beach, MO
Should be a negative star rating just for the CEO. I have been waiting for three months for a refi every one is on vacation all the time. Corporate head office spends too much passing the buck. They all say the same thing when asked about the delay.we work nights and weekends they say. I don't believe anyone has a clue what a hard day's work is at Wells Fargo they are too busy finding ways out of work and easier ways to scam the USA out of money.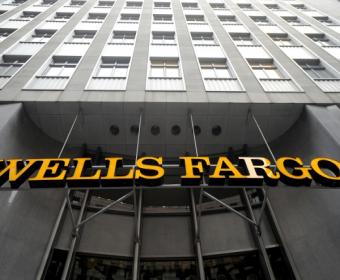 Jon Schneider
from Eugene, OR
I was one of the peasants that you people raped in the housing crash of 2008. Now you give one of your executives 124 million dollars because she did a good job perpetuating your fraud. You should be ashamed of yourselves. This whole culture is based on lies and deception now and you people are a huge part of it. I hope it comes down on your heads!

Ernestina Torres
from Los Angeles, CA
My Wells Fargo complaint is I open an account with a $50 deposit within 24 hours it was closed. I went to the bank to get my deposit back and was informed that I had a call 800 numbers after speaking to 6 different department each one blaming the other comes. Only to find out there was an account open project under my name in 2008. I thought I had fixed in 2010 now they're keeping my $50 and charging me 40 more for something that I had nothing to do need to know. Who can I talk to about my money and taking this damn project account out of my name?

jeffrey rendelman
from Street, MD
Tried to schedule to have a safety deposit box drilled on saturday sept. 10th the day was confirmed but not the time, repeated calls to the branch have not been returned. I am traveling from Maryland to Arizona and stopping in westminster colorado to empty the box, a special stop for me. All I want is the time to be there. The wells fargo branch is on 7401 federal blvd in westerminster I am leaving Md. on Thursday morning sept 8th to be in westminster on the 10th.

Michael Adams
from High Springs, FL
I had a loan with Wells Fargo on a haul trailer and paid it off. After I paid it off they even sent me money back that I had overpaid. I did this just to make sure it was paid in full. Now I am getting billed for insurance on this bill and I have never had insurance with Wells Fargo. I had insurance with another company on the trailer I had financed with Wells Fargo. They will not listen on the phone and I even sent the papers proving I had insurance to no avail. Why do they keep billing me? I know if I do not pay it this will go against my credit. What a scam and extortion.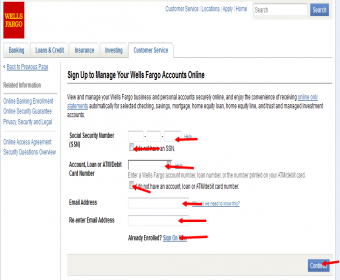 Peter C. Vander Meide
from New York, NY
Wells Fargo adjusted my accounts back to my satisfaction. One day after I posted my complaint with Hissing Kitty.

I have visited different Wells banks four times, in an effort to update my mailing address for hard copy statements. I still do not receive statements, although very polite and enthusiastic employees find me on the computer, and assure me the needed data has been entered.In another vein, Wells has stopped including envelopes with their invoice for my monthly mortgage statement. No explanation, no marketing effort to demonstrate respect for the customer. No community building, by promising to donate the cost of their saved envelopes to local charities. No notice of any kind whatsoever. How disrespectful.

Malene Hathaway
from Pendleton, OR
I go to Wells Fargo in Pendleton Oregon every day during the week for my work deposit and the manager (Judi Owens) at this location is horrible. She has a hard time understanding the simple job of a deposit most days. She also has some of the worst customer service skills ever! I had on a Star Wars t-shirt one day and she gave me a disgusted look on her face and said "really? Star Wars? You would really wear that in public?" I find this comment very unnecessary and rude.
I don't care who likes and doesn't like Star Wars but common sense says you keep your mouth shut either way. After talking with another Wells Fargo employee I found that she had told one of her employees that this employee is fat and that she should lose weight. I can't even begin to explain how dreadful that is! I am appalled that Wells Fargo would allow a person like this to move up to management level.
So, I checked online and found email address for Wells Fargo executives and emailed all of them. If you want to do the same, here they are: Howard.I.Atkins@wellsfargo.com, James.M.Strother@wellsfargo.com, Richard.D.Levy@wellsfargo.com, Mark.C.Oman@wellsfargo.com, and David.A.Hoyt@wellsfargo.com.

Peter Vander Meide
from New York, NY
I have three checking accounts with Wells Fargo. One of them has a lot of automatic debits every month. It went into overdraft three times in a row so I put in extra deposits three times and wondered where my money was going.After checking with the local bank branch. I was told that over $5300. was deducted from my checking account for an automatic payment on my line of credit. This paid off the line of credit. It was supposed to only pay $40. minimum every month. They told me it was changed online probably by me.
I replied that I don't bank online, nor is it even set up. They figured they must have made the mistake. The first banker that I went to claimed to have it fixed. One month later it still wasn't. So I went to the branch that set up my line of credit. That manager got a hold of the line of credit person and when asked why the first banker did not get it fixed, she said, "well, that was only a request, not a demand." I was told it would take another month to fix. I still don't have the $5300. back and there was about half of it charged to my credit card. It is now over five weeks.

Deysi Bodie
from Athens, GA
I went to Wells Fargo this morning and I wanted to do a cash advance and the guy told me he couldn't do it bc it was the exact amount and I have never have had any problems doing cash advance. He told me that I needed to go to another bank and I m a customer at wells Fargo for a long time. I m vey disappointed bc I am a loyal customer and I m not going to go to another bank to get money if I have an account with Wells Fargo.The bank I went to is the one in Mitchell Bridge Road. They supposed to help people and I try to call and the lady put me in hold.

Johnson
from Los Angeles, CA
1-800-869-3557 customer service for Wells Fargo is rude. They will ask you way too many questions not to be the claim department. Never get what you filed, funds never and up. And most importantly, why would you have to enter your pin for card to check your savings or checking with world wide customer service?

Kelsey Ogg
from Austin, TX
I had one of the worst customer service experiences today at a Wells Fargo location in Austin, TX. The address of this particular bank is 2028 E Ben White Blvd. I arrived at the bank around 11:05 or 11:10 (if memory serves me correctly). I added my name to the list of people requesting to see a personal banker before making a withdrawal up at the front with a teller. The teller was extremely helpful and efficient. When she asked if she could assist me with anything else, I told her I needed to speak with someone about my savings account. She asked if I had put my name on the list, to which I responded with a yes, and she told me someone would be with me shortly.
There were only 1 or 2 names before mine on the list. The lobby was under construction, so I milled about for a few minutes. Then, I waited in the doorway between the bank and the building's lobby for a few minutes as well. There were 2 parties waiting out in the chairs of the lobby of the building. When they were called back, I went and sat in the vacant chairs. I kept an eye on the 2 personal bankers at their desks to ensure I didn't miss my name being called. The lady who seemed to be the manager was greeting people as they walked in, about 3 feet away from where I was sitting. I made eye contact with her multiple times. Time passed. After about 20 minutes, I began to get impatient. I got up, went into the bank's lobby and made a point to check the list to see if my name had mistakenly been crossed off. The manager was right behind me as I did this.
There was a female personal banker who appeared to have no client in her office and was making small talk with the manager as I was sitting a few feet away, CLEARLY looking for someone to help me. More time passed. A man came in and the manager quickly went over and asked if all his needs had been met. And continued to ignore me. MORE time passed. Finally, the male banker had finished up with the couple he was working with, and I was sure he would go to the list, call my name, and it would finally be my turn. He got up, milled around the lobby, talked to the manager, and went back to his desk. The list was never looked at. I was never acknowledged or asked if I needed assistance. My name was never called.
A man entered the bank and wrote his name on the list. The male banker quickly jumped up, went over to him, and told him to come back to his desk so he could assist him. After I had been waiting for nearly FORTY minutes at this point, I was fed up and refused to wait any longer, be blatantly ignored by the manager, and come second to customers who had just arrived. I got up, scratched my name off the list (which apparently none of the bankers know how to use) and told the manager I could not wait ANY longer. She proceeded to tell me that she "didn't see me over there", which is hard to believe since we made eye contact many times, and she seemed to have no problem "seeing" customers leave and enter just a few feet from where I was sitting for almost an hour.
I've been with Wells Fargo for almost 7 years and I am normally very satisfied with their customer service. However, I felt incredibly disrespected by and irritated with my experience today. I highly doubt I will ever be returning to that branch again, as I can't afford to waste my time while management chooses to ignore waiting customers. I know there is nothing you can really do about an upset customer. However, as someone who used to work in customer service, I would NEVER want my customers to feel the way I do right now. I hope that branch and its manager learn how to treat all customers equally and ensure that no one has to wait for forty minutes without being helped (or at the least: acknowledged).

James C Chamberfs
from Waxhaw, NC
I read with great displeasure of Wells Fargo decision to support one political parties convention and not the other. While you may find a candidate holds views and beliefs contrary to your own, the convention is much more than a single candidate. If your decision to only support one party stands I will give serious consideration to pulling my business and investments now managed by Wells Fargo and find a more politically neutral bank.

Enio Linhares Jr
from Doha, DA
I've been in Wells Fargo in Miami, Florida on April, 8th 2016 and asked them how to open an account. I was very clear about not living in US and asked more than once if I would have any problem to use my account from abroad. The customer sales representative and the manager at the time told me that living outside US should not result in any problem. What happened is, when I was back home, I receive a message from Wells Fargo telling me that my credit card was sent more than 30 days so I should ask to cancel my card and request to send me a new one. For that, I should update my account address information and call customer service, so I start to do so.
And I've been calling since then, and they keep telling me that I CANNOT REQUEST A NEW CARD or even have online access to my account to request a new one without providing some information from my debit card – the same one, automatically cancelled and that they don't have enough information about my profile to check my identity. I received the card 2 days after the first call, but the card was already cancelled. It was just a post service delivery delay. It has been a nightmare. All the money that I have transferred to Wells Fargo is blocked, I am not able to do anything with the money without a card. I will not keep transferring my money monthly until this problem is solved. I contacted the Service Representative by email and called many times ( 9 times so far) all the 800 phone numbers available and they've told me that I can only solve this problem if I go to US and go to a WF branch to personally identify myself.
It is important to say that when I opened the account I provided all the required documents and I have been told that there would not be any problem concerning identity and/or personal details in the future.
I am not planning to go to US. I live in the Middle East and I have a very tight work schedule and because of that, I am trying to get another solution other than take the first flight available to go to US (which would cost US 1,419.00 only for the ticket!)

Chelsia Donaldson
from Charlotte, NC
I am one of your Wells Fargo customers, who have a report to make about one of your manager employees. Today, I came in to talk about my account to explain a few things. I asked her was there a way for me to stop someone from pulling out of my account so it wouldn't make my account negative, and she told me, "there was no way I could stop them." "If I owe them money, that they're going to get their money!" (Which was rude.) So then, I asked "IF I wanted to cancel my account, how would I go about with that?" She told me, what I had to do. So, I asked her another question, (about my account became in the negatives) and she wasn't quit being patient with me and was misunderstanding what I was asking her. So she rudely told me to "bring in my 109 and cancel my account!"
Which wasn't right of her to raise her voice and tell me to cancel my account. Then, I asked was there a manager or someone else I could talk to and she said " I AM THE MANAGER!" There's no one else I could talk too. So I brought it to you guys, because canceling my account isn't what I wanted to do. I just wanted to fix a few problems and she gave me a really bad customer service experience. Her name is, Senitres Boyd, store manager

Leona Bennett
from Cañon City, CO
This is not a complaint about customer service it is about community responsibility. I live in Canon City, Colorado and have been a customer of Wells Fargo since 1974 and was an employee in Denver for 24 years. The main branch of Wells Fargo on Main Street in Canon City has a small plaza next to it that is part of the bank property. It has two small fish ponds, a statue, and several planted areas. To be frank, it is disgusting! The ponds are filthy, there is trash all over, and there is even a manhole that is broken that could easily severely injure someone. These small communities are trying to revitalize and improve economically and this eyesore on Main street is not helping. Quite frankly, it would not take much money to clean up this area and maintain it for the enjoyment of the tourists and community. Please address this with the local management in Canon City. It would go a long way in improving the image of the branch here.

Sandra Pegan
from Spring, TX
I called the credit card department about fraud on my account. I was confused to why the amount of the fraud was on my credit card with no hold on it. The way this male representative talked to me referring to me as not remembering things was very rude. I had done everything I was told except I misunderstood about the procedures this fraud was attempted and my checking account not being cancelled. I thought Wells Fargo was canceling it out for me, but he told me I have to close it at Wells Fargo Bank. At the time of the fraud I was under a lot of stress dealing with the death of my daughter in-law and I find his remarks very insulting. I have been a customer of Wells Fargo for numerous years without any complaints until now. I did and I am doing everything explained to me at the time of the fraud.

Janell Warren
from Riverside, NJ
Dear Mr. Stumpf, I am very upset with the wrong information I received from one of your Personal Bankers. The gentleman's name is Corey Hudson, who works at your Willingboro NJ Branch, I am a retiree from Wachovia Bank for 22 years of service and in my years there we ALWAYS treated our clients with the correct information and ALWAYS returned hone calls to our clients. I visited the bank because our Kennedy Branch was closed and I wanted
my sons names put on my safe deposit box in the event they could go and get necessary papers for me. At the Kennedy branch they had access but there signature cards were not forwarded to the Willingboro branch. I was informed by Mr. Hudson that all my sons needed to do was go to a branch in Delaware and Pittsburgh to sign a new card with their ID.
My son in Delaware went to a branch in Middletown, DE and was told I had to bring my son here to New Jersey to fill out a new application and a also my son in Pittsburgh. I am a widow and I need my sons names on my box.
Your manager in Delaware was very nice and said I received the wrong information in your Willingboro. I call the branch today 5/7/16 and spoke with Mr. Hudson and ask him to give a message to his manager to please return my call before end of business today, Raman Kaur, manager and she did not call me. When I worked for the bank our manager always said to return phone calls to our clients. I would truly like to get this resolved for my state of mind. I am quite sure if you were a widow and your children were not close by you would want for them to be able to take care of their parents business in the event of death. I would appreciate your help this this matter and I thank you for your time.
Your employees at the Willingboro Branch need more training in professionalism and good customer service. I thank you again.

Spencer
from Albuquerque, NM
So I received a debit card for my checking account. However the card was broken in two during mailing. So I tossed the card into the bottom of a drawer and ordered a replacement. Several months pass. I find that I am getting charges to my account from India. I start checking and I find that the card being used is the one which is broken, never activated nor used in the bottom of the drawer where I put it.
I go to the WF bank and they blame me for not being careful about using my card. After I show the card to the teller his mouth fell open. As I told him about the card being broken on shipment to me, never used, never activated. Several employees are looking at the card, still with the call this number sticker to activate. I am chastised for not being careful about charges. Its all my fault that someone in the WF bank activated and used or sold the card information. I caught them. WF Bank employees are activating and using the cards or selling card information. They dropped the charges from the card. I closed my account and have gone to a much better credit union.
This is the third time in only a few years that my cards were compromised and I never could find out how or where. Now I know and Wells Fargo bank is not the place to put your money. I try to let everyone know that I can. Check out the complaints about any given bank or credit union before trusting them with your information. Above all, run don't walk away form WF Bank.

Murat Ayyildiz
from Salisbury, NC
My Wells Fargo Credit Card was stolen recently and was used twice without my approval. I called Wells Fargo to report the illegal use of my card. My problem was that I had to give the same identification information 4 times to 4 different people before anything was resolved. That took approximately 30 minutes to accomplish a task that should have been resolved within minutes. Why should I have to repeat myself with the exact same information 4 times? Surely, the computer system that Wells Fargo uses is sophisticated enough to transfer information to the proper office without having to repeat myself 4 times as I was transferred from office to office.
Lastly, the last person I talked to wanted to know if someone else was in the room. There was, but your employee then rudely began some tirade concerning privacy. I had given permission for my friend to overhear the conversation. My friend then took the telephone and explained to the 4th person that a simple task of reporting the fraudulent use of my card had become a "comedy of errors." Finally, the problem was resolved, I hope. II would hope that a better system could be established to make for easier business undertakings.

Juliet Kim
from Winchester, CA
I would like to report the impolite attitude and terrible customer from the operation Supervisor and the Teller and that I have received at 9550 Bolsa Ave Well Fargo Bank branch in Westminster on 3/18/2016 at 5:30PM when I tried to make a deposit into my checking with $1,000 in half dollar coins that have been wrapped nicely in the coin wrap (the coins came from my piggy bank). I stopped by this branch since I am on the way to Bolsa. First, the male teller asking me to wait for the approval from his supervisor to see if he can accept the coins, then later one of the teller associate came with him to the window and told me that their supervisor can only allowed for one time favor to accept deposit of $200 as max for coin, unless I do have business account with the bank.
The teller clarified with me that this is the bank policy, there is nothing she can do. I asked her if there is any restriction in deposit with paper money, she respond "NO". I also have explained to them that this is only one time deposit, and I do not routinely deposit coins, so I need their help to make an exception but they continue to refuse to take coins in. I was frustrated and disappointed, so I took the coins back home. To validate the Bolsa teller response in regard of Wells Fargo bank deposit policy, I called another branch in Murrieta nearby my home, asking them if they can accept the $1000 coins deposit, and they said there is no problem as long as they are in coin wrapping paper.
I would like to address my concerns with Wells Fargo bank for coin deposit policies and the misleading statement from Bolsa branch. As a PMA and value customer with Wells Fargo for quite some time, I felt that I was not treating fairly and misleading by the operational supervisor and the tellers at Bolsa branch when I got different answer of coin deposit from another Wells Fargo branch.
I like to be advised the followings from Wells Fargo Bank. Why did Wells Fargo bank discriminate of receiving coin for deposit? Aren't coins also money? If Wells Fargo exchange coins for customer, why does bank not get the coins back? The bank is the largest institution to circulate money in society, by discriminating in accepting coin the bank has limited the customer deposits and make it difficult for customers to dispose their coins. Overall, coins came from bank when customer do exchange. I am not sure if this has violating federal regulations? Why were there discrepancies in policy of coin deposit between branches? How does Bolsa branch can come up with different policy than other Wells Fargo branch? Or is this one of many discourteous, ruthless customer services that Bolsa branch has been treating customers?

Wells Fargo refused to expedite a new debit card for me. I have no access to funds for use to purchase gas, groceries, cash through the ATM machine etc. I cannot visit a local branch as my work hours do not accommodate those hours. I offered to pay an expedite fee and they still refuse saying I should take off of work to get a card. I will be pulling all 5 of my accounts and my 20 year relationship with Wells Fargo as they are nothing but money hungry hogs. They want new business, new accounts, new loans every time I walk in the door but can't perform a single customer service request to accommodate me?

Anthony
from Beaverton, OR
On March 5th 2016 I called well Fargo phone line assistance to have one of my debit card reissue. Well Fargo for some unknown reason had cancelled one of my debit card so I called in order to have the card reissued but after hold on for more the 15' my call was passed to a customer service named Claudia she was very rude. After asking several ridiculous questions then she ask whether I remember the date of my last transaction - how a person can remember when the card was rarely used, she can see that too - and she then hang up on me when I said how can I remember.
So I call back after giving an active debit card even giving the pin number and I reached a customer service name Maria she asked my first and last name I did give my name the same as the first time but this time Maria said I did not give her the information same as her information so she had refused to help me. Is this conspiracy between those to customer services to give me hard time ? Or they forgot their job is giving the customer their best effort to help a customer? We are Well Fargo customer sine 1983 and I was treated badly. one should wonder how Well Fargo customer service would treat it's other customers when they are in need of help like me. I can't recall any other banks have this awful customer service.

frederic noel
from Virginia Beach, VA
I had a question about being charged an excessive activity fee in my saving account while having over $500 in there and also being denied to make the actual transaction to my checking account. I spoke to "Abby" who was unhelpful and later transferred to supervisor "Mark", and then he chuckled, said hello, and then hung up. After calling again I spoke to "Gale" for 3 seconds before she complained of not hearing me rushed her ending speech and then hung up. Im an not racist in any way as I also ethnic, but the fact is this is a complaint and the truth demeanor of everybody I was connected to was young, hispanic females with an attitude, except for "Mark" who was a young hispanic guy doesn't take things serious.

Roger Vandal
from New Haven, CT
Been a customer when they purchased my previous bank. Always wells Fargo seemed okay, few dealings were taken care. But God forbid you run into hard times, the friendly neighborhood bank turns into your worst nightmare. Nobody loves having difficult times, our life took a hard turn and we were struggling to stay afloat. This lead us to file bankruptcy, very low point but we needed and had to go this direction. Had my first disrespectful phone call but was able to work it out, 3 months later struggling to pay mortgage and utilities. Wells Fargo decides to yank out the only 500 dollars I had in account. Never telling me in anyway just took it leaving me with one dollar to pay weekly bills.
Never in my life would I think a bank can not only do that but treat you with the rudest people ever. Hardship is not enjoyable in any means, we are stressed and disappointed but getting by. The only thing that makes it bearable is people that understand and have compassion. Wells Fargo has none, we are leaving and finding a bank that cares. We are not fortunate like the executives at your bank but we are people. We work our whole life to get everything pulled out. We will overcome this and will be happy using a new bank. Why must your bank think being a bully and kicking someone who stayed true with wells Fargo. I may be small and not worth your time but I believed in your bank.

xiangdong bai
from Jacksonville, FL
Today afternoon I went to this bank and want to put my money order in the card. I asked one staff where the ATM is. She told me do this in the desk. Ok I was waiting. Then it is my turn and the operator who let me sign. Because the owner is my wife,so I don't signature. But I asked where is the ATM and I want to use that. Because I do the same thing last time on the machine.
I came out and let my wife sign on it. Then waiting for the machine.In the end I found the ATM don't provide the service. Now the bank is closed. I am very angry and asked the women. She told me that she don't know whether the ATM has the service and her attitude was bad impatient. I wasted lots of time and got more angry. Maybe I had the Asian face and maybe I should leave the freedom state.

Diane Drawsand
from Cypress, TX
On 02/11/2016 I cashed a check for $3179 and requested cash back of $1079 and the cash back amount is short by $300. I had this money to pay my bills that is due on the 22nd of February and to celebrate my birthday which is the 20th of February so the money was not counted until the 20th of February when I notice the cash back amount was short $300.The cash missing from the cash back amount is 2 - $100 bills and 5 - $20 bills. I called the local bank here and spoke with Trinity. The tone of her voice was not reassuring. She checked the teller transactions for that day and stated she was not over or short for that day. I've been with Wells Fargo for a few years and never got a cash back receipt with the breakdown of the cash given back to me.
That was a red light for me when I started counting the cash. I would like someone outside of the branch to investigate this transaction because it takes to people to count and verify the cash drawers for the tellers. I hold on to all my receipts for this type of reason and mistakes. There was time from Feb 11th to Feb 20th to contact me of the mistake that was made on the teller behalf and this didn't happen. From now on I will check my cash before leaving the bank whether inside or through a drive thru window. I'm waiting to hear back Monday from Wells Fargo Branch #0006727 9 and if I'm not refunded back by $300 I will be moving on to another bank.

Katrinka
from Woodbridge, VA
A check was written to Wells Fargo for $8,067.67 (which looks like a forged signature) on 10/6/2015 AND a cashier's check for $21,378.84 on 10/7/15. I need to know why this money was withdrawn from the account. I have power of attorney for my mother's account. I'm writing this complaint on her behalf. She deposited a cashier's check for $10,000 on 10/2/15 and the above checks were written 4 & 5 days later. Please help me open an investigation and find out the whereabouts of almost $29,000 of my mother's money. Customer service has been a joke!

greg stransky
from Sacramento, CA
My 92 year old mother has repeatably been denied access to her security box she has been told many times to wait a few minutes and those wait have been over an hour. No progress has been made she leaves in frustration please remedy this A.S.A.P. It's hard for her to drive down there and she pays rent on the box.

Thomas Kipp
from Wiphawadi, 84
On December 5, I called your overseas collect call number (925-825-7600) from my temporary home in Thailand. My WF Visa credit card has an expiration date of 2016-01-31 and I wanted you to send the new one to my Thailand address, not my California address. The person I spoke with got my address here and said it would be taken care of. A couple of days later I received an email from you stating the card had been mailed out. Since I hadn't received the card by January 13, 2016 I called again and was told that a computer malfunction kept the new card from going out. That was an unlikely explanation but whatever. I gave my Thai address, again, and was assured the new card would be Fed-Ex'd out by the next day.
By the 19th I hadn't received the Fed-Ex so I called you, again. Same song: not sent yet and no explanation why. Gave my address, again, and was asked to wait a week for the sure-thing arrival of my new card. February 1, 2016: the card had not arrived (gasp!) so I called again. Same song: card was not sent and no explanation why. Gave my address, again, and I asked for a Fed-Ex tracking number. I was told it had not been generated yet but I could get it in a couple of days. Oh, how I tingled with happiness: my problem was as good as solved.
February 3, 2016: can you imagine how surprised I was when told the card had not been sent? I'm shocked ... shocked!! Of course, no reason was given. This call was just full of surprises. The rep asked for my address, again, and I gave it, again. I asked for the tracking number and was told, of course, it hadn't been generated and to give it a day. February 4, 2016: oh, sorry, it hadn't been sent yet. What's that address again? Okay, we'll send it out right away. Call back tomorrow for the tracking number. (Was a pattern developing?)
February 5, 2016: I called, again, hoping to get the Fed-Ex tracking number. The person I talked to said it was not available and could not confirm that the card had been sent out. I was advised to call back the next day to get the tracking number. February 6, 2016: I called, again, hoping to get the Fed-Ex tracking number. The person I spoke with (Kimberly) told me, big surprise, the card had not been sent; reason unknown.
She asked me to give her my address in Thailand, again, which I did, again. She suggested I call again in a few days to get the tracking number. Noteworthy in this conversation is that I remembered speaking with Kimberly sometime in the past few calls. Same voice, same accent, same name. When I mentioned this she denied it and claimed her name was not in the log of any of my prior calls. I don't know how, or if, a rep's name is entered in the call log but, when she said we hadn't spoken Kimberly told me a lie.
February 9, 2016: I spoke with a rep named Sheila. She told me there was no tracking number (big surprise) so I asked to speak with a supervisor and was connected to Eugene. Eugene told me that they never got tracking numbers for Fed-Ex shipments which I find doubtful but why would anyone at Wells Fargo lie to me? Anyway, he put me on hold while he tried to find out if the card could be sent. I was on hold for 10 or 15 minutes when I got disconnected. I called back and spoke to a supervisor named Carey. She put me on hold and came back with he news that the card was going to be sent out soon and that I should call back in 3 hours to get the tracking number. I decided to wait 24 hours.
February 10, 2016: I spoke with a supervisor named Colin. He put me on hold and came back saying he had a tracking number. After giving me the first 2 digits ("30") I was "mysteriously" disconnected. I called back and spoke with a supervisor named Misty. Misty told me there was no tracking number yet and could not confirm that the card had, or had not, been sent. I was a bit exasperated at that point and asked what I could do to get that confirmation. Her priceless advice was to wait, though she couldn't tell me how long that wait should be.
Two months and five days: still no card. The Wells Fargo Clown Car is here to help. I've clearly been lied to, at least several times during this sorry saga. It also appears that WF has adopted the same contempt toward customers that Bank of America is famous for.

A. Roper
from San Diego, CA
I have made about 5 trips to Wells Fargo to assist my Brother who is intellectually disabled to pay his monthly room and board. Wells Fargo charges 10% for bank check, so we tried to get this set up for auto payment. We were told that we could not do that since he has a savings account and not a checking account. We were told that I can transfer the money using sure-pay. I was not able to get the code on my phone so I had to call customer service. Customer service required that I come in and get added to the account. I did this in January. I am still not able to transfer funds for his room and board payment, because for some reason his account can not receive codes electronically. The Wells Fargo customer service is automated and is only a recording.
I was on hold for 1/2 hour and had to hang up and call back multiple time. On the phone for over one hour on hold. I am sure they will tell me to come into the bank again. My brother does not read or write and has a severe speech impediment. I have a power of attorney which gives me the legal right to assist him. If my brother didn't have his social security automatically deposited to Wells Fargo, I would insist that he switch banks. Wells Fargo has the worst customer service ever, and charges fees for everything to the people who can least afford it. I will call back on Monday. The session timed out on my computer 5 times and my battery is going dead on my phone. I bank with Citibank and SDCCU. Both have excellent customer service, Wells Fargo just steals you money.

Valgene Brown
from Concord, CA
I am sending this on the behalf of my 78 year old mother. She was recently forced to resign from her post as Church treasurer based upon a call or calls to a church member who is listed on one of the church's other accounts. Her pastor stated that there had been too many calls from the Turner Drive Wells Fargo Bank employee in Reidsville, NC. I do not know what the employee stated. I was appalled to hear this. When did bank employees start calling customers? Where is the compassion for a customer, who is a little old lady trying to hold on to something that gives her substance and value to be knocked down in front of her church members and Pastor. What could she have been doing? On the other side of things was she at danger of being robbed by carrying the deposit? If so why was she not given the opportunity to have been talked to in private conversation by the Bank Manager? Her name is Anna Brown and she has been a long time customer and she was the church treasurer for Camp Spring United Methodist Church for the last approximate 15 years. She is truly humiliated as a result of the actions of a Bank employee. Please investigate into this matter and I ask for a response to this issue and your findings.

Maffrietta Silk
from Detroit, MI
Wells Fargo Virginia call center received a call from Maffrietta Silk, an unhappy customer, on January 5, 2016 @ 2 P.M. Eastern Standard Time. Zahra took my call. I closed my Account 2712698774 for poor service, unjust declines in Michigan from November to December 2015 ; while vacationing and dealing with family issues. They owe me money for unjust overcharges. Furthemore, another problem arose: a SSI deposit not returned to the Social Security Office. SSO, Danielle-40G89 placed a trace on the check because Wells Fargo never return the check. Finally, can Wells Fargo be investigated for its banking activities for my account?

craig bair
from Wells, MN
I just read the article in the mpls trib about your photo bombing. What a pathetic attempt for attention. Why would anyone want to do business with a crybaby company like you? I'm sure a lot of people feel just like me. You can take your bank and shove it where the sun doesn't shine.

Annelise Maxfield
from Wilmington, NC
I made an $18,500.00 payment on my personal line of credit on December 15th. As of December 22 the payment was not posted. They could not give me any information over the phone so I went to the branch. The result: Wells Fargo would hold the payment for an additional 10 business day before it would be posted. If that is Wells Fargo policy that information should have been made clear when I made the payment. I need to make several tax payments before year end and Wells Fargo customer service will not refund or post the payment. A three week hold on a payment is unheard of. I have been a Wells Fargo customer for 20 years. Thank you Wells Fargo and goodbye.

Jeff Paull
from Oxnard, CA
I just had the very unfortunate experience of doing business with Wells Fargo Bank. I was given a check from my previous landlord. This check was for $3142 as reimbursement for my security deposit and incidentals. When Frank handed me the check I requested a cashiers check instead and he assured me that he had sufficient funds in the account to cover that check and that if I ran over to any Wells Fargo branch they would cash it for me with no problem.
Well I'm here to tell you there was a problem. The problem was that after standing in line, then being moved to a personal banker, then waiting for the check to be verified, then coming back into line, I was told that there would be a $7.50 charge. I asked why and was told that as a non Wells Fargo account holder, I am charged $7.50. This is outrageous and insulting, who I assume is a valued customer. and to myself, a previous Wells Fargo customer (who was actually considering opening up another account with Wells Fargo, but wouldn't consider it at this point in time after this experience).
To continue with the story, I notified Frank and told him that I am being charged to cash his check and he replied that "they shouldn't charge anything!". I discussed this with the manager, who informed me that it's simply policy and that she wished it weren't so because she gets a number of complaints about this policy. I asked her to waive the fee and she says she could not. I expect that in one fell swoop Wells Fargo alienated one very good customer and one potential new customer.

Jeremy Bulthouse
from Virginia Beach, VA
I am looking to do my banking elsewhere due to the rudeness and unprofessional service that was rendered to my wife today while I was at work. It is absolutely unbelievable how poor Wells Fargo Service has become. My wife went thru the drive thru of the Wells Fargo location at 5284 Providence Road, Virginia Beach, Virginia. On many prior occasions, my wife and I both have made deposits via the drive thru without filling out a deposit slips and having the account numbers at our finger tips.
This has never been a problem. Today, my wife went thru the drive thru with my two kids in the vehicle and attempted to make deposits. The teller thru the drive thru told my wife that she had to have account numbers and deposit slips in order to do the transactions. My wife asked for someone to help so the teller finally got her manager. The manager seemed to want to fix the problem; however, when it was all said the done, the manager did not solve the problem and cashier's check was never cashed. Even though the manager Tammy Green attempted to help, she did the transaction wrong and refused to fix the problem. My wife was instructed to go in the bank to get these issues resolved.
My wife had to park, take the kids out of the vehicle and go inside to get the transaction done. Having entered the store, the teller smirked at my wife and decided she would wait on my wife even though she had failed to help. My wife refused for that teller to help and requested for an experienced teller to help her. to which the teller rudely and arrogantly replied, that she would have her manager help. The manager accused my wife of yelling at the teller and scaring all of the tellers to the point that they did not want to speak with my wife. Also, she had my wife enter her office and proceeded to tell my wife that she was setting a bad example in her bank and that she needed to stop, etc. My wife pointed out to Tammy Green that her teller had smirked and not acted the right way; the manager replied that she would talk to the teller; but obviously, she was more concerned in lecturing my wife than ensuring excellent customer service.
After all this, my wife left the store with a cashier's check still uncashed and time wasted. I am absolutely appalled by the service she received and will be switching banks very soon. As a side note, both the manager and teller should be disciplined for their actions. If I were to treat customers that way where I work, I would be fired.

Andrea Fisher
from Minneapolis, MN
I would like to submit a complaint against a telephone customer service representative named Joshua, or Josh, at Wells Fargo Bank. I am an assistant at RBC Wealth Management, a financial advisory firm. We have a mutual client with Wells Fargo that has a 529 plan with Scholar's Edge. We were assisting this client in setting up ACH access for easier distributions from the 529 plan. This requires an application for ACH accompanied by a voided check from the financial institution. The client has a checking account with Wells Fargo but no checks. The client went a Wells Fargo location to ask for an ACH form, and he was provided with a form that could be filled in rather than pre-printed. This form was rejected by Scholar's Edge because it was not pre-printed.
On December 7, 2015, I called 1-800-869-3557 at 1:05pm MST. This was the customer service number found on the ACH form from Wells Fargo that was rejected by Scholar's Edge. I wanted to ask what else was available from Wells Fargo for ACH setup, so that we could instruct our client to ask for this specific information when he went to Wells Fargo. I did not ask for any account information, nor did I give Josh our client's name. I asked him for general information applicable to all Wells Fargo customers. Josh told me to have the client call in himself for the information.
I explained to Josh that our client had already done that and was given a form that was rejected, and we wanted him to know what, specifically, to ask for. Josh refused to tell me anything other than he could only talk to a customer with a valid account, and he could not answer any "hypothetical" questions. I asked him if I could speak to someone else, and he refused to transfer me. He told me that he did not see the point in transferring me to someone else for a question he "already answered." He told me to call back if I wanted the information. I told him that he did not answer my question, and I informed him that I was going to file a complaint against him. He would not give me his last name, but he gave me the address, which I'm not sure is valid, but I will mail this complaint to as well.
Still needing the information, I did call the same number back at 1:13pm MST and reached a representative named Maurice. I asked Maurice the same question and he immediately gave me some options. He said the client could ask for a pre-printed form or he could ask for a temporary check, available for a small fee. Maurice was intelligent, accommodating, and friendly. Josh was difficult, rude, and has horrible customer service skills. He is in desperate need of coaching. If the attitude I received from Josh was the norm at Wells Fargo, the company would go out of business. However, it's great representatives like Maurice that give the company a good reputation. If possible, I would like a response to this complaint. Ideally, Josh will receive the coaching that he needs, and is held accountable for his performance as a customer service representative.

James U. Moore
from Mount Airy, NC
Every few days I have to reset my password due to Wells Fargo system's failure to recognize my current password. I know passwords are being entered correctly as they automatically default to sign in page. When this happens I cannot gain access even when I erase the defaulted passwords and reenter them manually, so I windup resetting my passwords every few days. I spoke to one of your representatives who wanted to verify my identity by asking security questions based on public records. For example: i was asked which was a correct current phone number. the actual answer was none but i recognized one number as a former phone number and GUESSED that public records showed it as a current number; otherwise I would have answered incorrectly. I had a similar experience with a credit card account with another company. Public records are not all that reliable!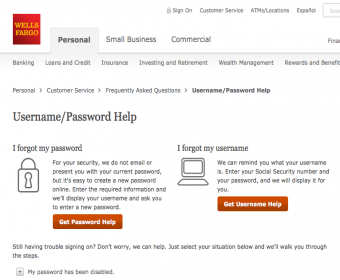 Carolyn Y. Wilson
from Miami, FL
Mr. Scott Coble, can you please help my with this dilemma. (11-09-15) I entered the branch at 2500 NW 72nd Avenue, at 2:45 signed in. I saw the manager sitting at her desk talking to another staff person, When the person left, I ask to see her. She stated that as soon as she get one of the office workers, Well, she took the clipboard and walked around the bank for a good 10 minutes, touching things on the counters, looking in the different offices, completely ignoring me. Another man came up after me she directed him to what he needed. I saw that I wasn't going to be waited on so I left.
What I wanted to know from her was why Wells Fargo was holding over half of my deposit. I deposited 12,617.08 on the 4th of October, they said there would be a hold on the check I asked, why they said because the funding source changed banks. I have never heard of such a thing they released $5,000 on the 6th. and is holding the balance until the 16th if this month, I run a program and we have to pay bills, also payroll and they all will be late, and we will incur penalties. I need this issue resolved or I will have to do our banking elsewhere.

Koso Goan
from Greensboro, NC
Making a deposit using counter deposit slip, Wells Fargo drive through teller Mercedes Robertson rudely held up deposit slip and said "I can't read this" I said excuse me, she again rudely stated she "could not read this" holding up deposit slip. I asked for my item back and went into bank asking for the manager, was given service manager Nicole. She listened to me, asked what she could do and I said please make my deposit - which she was able to read the deposit slip. I also wanted the teller to apologize. Nicole came in with Mercedes and Mercedes rolled her eyes at me - said I was told to apologize and stormed out of the office. This was unacceptable to me and I was highly insulted. Still waiting for branch manager to call me as well. I too was a teller in that very same window when it was Wachovia, I would have never treated a customer with such disrespect. This teller will definitely drive customer service down in this branch, which I am planning on pulling our school Wells Fargo accounts and going to a bank that appreciates its customers.

August 2015, I decided to start a checking account with Wells Fargo in Priest River, Idaho. At first everything was cool i even signed up for the online banking threw their web site. Anyway October 28 i logged onto their website to check out my info and see how everything looked. However i was in for a shock first thing i noticed was suspicious activity. Somebody had deposited a fraudulent check of $2400.00 in my name which was a shock my first thought this is serious I gotta go to the bank and let them know about this. I went to the bank and said everything that had happened however all i got was constant disrespect from the Bank Manager. Who kept saying i probably did that myself cause i am so slow, I don't remember doing it. My reply over and over again was "Why would i hack my own bank account, and even if i did i wouldn't be here right now i would be on the run." I was told i would probably not be able to have a bank account cause of what had happened so come back tomorrow.
So Next day i went back to the bank and dealt with more disrespect. I was asked questions such as 1. How long have i been on my own, 2. Do I live by myself, 3. What kinds of classes and grades did i get in School. My words were "Why do any of even questions even matter? I'm a lot smarter than i get credit for i have a very high IQ. Afterwards you can get a account again, my thought was good cause none of this is my fault at all. I received a primary debit card that i was supposed to throw away when the Temporary arrived. Next morning after i woke first thing i did was use my primary debit card to try to add $ to my phone so i could call and text. However 3 times it got denied. So i went down to the bank and asked "What is going on with this card you guys gave me yesterday it doesn't even work." Sir, You can't have an account here, plus we have to take your last $27.00 cause you are overdrawn. I signed some piece of paper and then threw away the card that doesn't even work.
Just cause someone hacks into my account i get punished over it. All i can say is i will tell everybody not to bank with them cause of the type of company they are, also the amount of xonstant disrespect i had to deal with. Very Very upsetting!

Elaine maness
from Boise, ID
I made a deposit to my checking account from another wells fargo account. I asked the teller to post it right then. Later on I found out my overdraft protection kicked in. The teller did not tell me the funds would not be available until tomorrow. I called the bank and got no help. I have been a wells fargo customer for years.account number 6768183664. Now I have cash advance fees. I am not happy.

Walter Hamilton III
from El Reno, OK
I have been trying to contact someone to help me get my vehicle lien release, but I cannot get any type of cooperation or even an indication of where or who to begin with. I tried the Wells Fargo online forum several times, then called the corporate office, then emailed support, Wells Fargo customer service, and never got any help and finally got frustrated and decided rather than be rude I would take a week to cool off and then try a different approach.

Kyle Terzian
from San Jose, CA
I was at the 360 N. Capitol Wells Fargo Branch in San Jose Ca. trying to pay a mortgage payment for my niece. When I asked how much it is so I can write a check to pay I was treated in a very disrespectful manner. I was made to feel like I was trying to steal information when all's I wanted to do was pay a mortgage payment. I felt bullied by the back manager at that time I asked him for his card. This is how I learned his name. This Wells Fargo manager has little to no customer service skills. I run a facility for Veterans where there are 130 beds and I have to be respectful to these man and women who served our country. This manager would not be allowed to work with these Veterans with the behavior he displayed when dealing with me as a customer. I had to go to the the downtown office to make this mortgage payment where I was treated with dignity and respect. Thanks for hearing this complaint.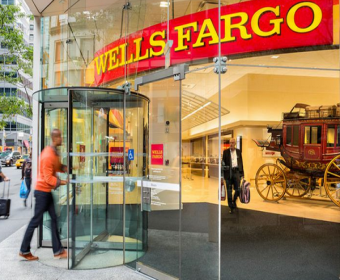 Kelly Crawford
from Garland, TX
I am appalled! Your website does not list the branch I opened an account. Had to call other branch to get number. They did not answer and forward my call to call center, they could not find my branch. I never received my card. Gave her my SS#, and she could not verify me. 27 minutes later I was pissed and ready to pull my money out off Wells Fargo due to the horrible customer service!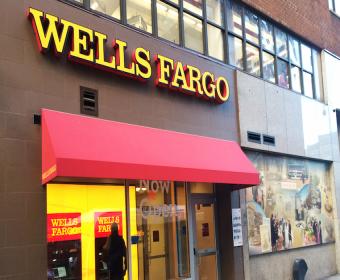 Faustian carter
from Fayetteville, NC
I deposited a check on 8/31/15 to assist with paying bills for Sept. My check was held for 10 days then cleared after a monthly draft was over drafted. I would like to have those overdraft fees reversed ASAP since I prepared to have the funds available, but the bank decided to hold my check for 10 days. Is this really your corporate policy?

Robert Zsidisin
from Louisville, CO
When I log onto my account, which is about once a week, I get a note to change my sign-on name, and my password. I do not think that is necessary. If your worried about security, I can create a secure system that is unbreakable! That is correct-unbreakable. Years ago I was a crypto analyst and devised unbreakable codes. Who and Why said I need to change my ID and password every week?

Rolly Vital
from San Jose, CA
I called Wells Fargo Dealer Services on 8/31/15 to inquire about my auto loan account. I spoke to Meoshia Lewis, who did not provide me her last name or ID#, which I was told by her supervisor Jamal (ID# 5356) that all customer service reps my must either provide ID# or last name when answering a call. My complaint is that during my call, Meoshia intentionally hung up on me when I asked for her ID# and said that I would like to speak to her supervisor because she was not "customer service friendly," and did not address my concern/issue. Horrible customer service from them.

Amber Hudleston
from Houston, TX
I visited a Wells Fargo branch at Westheimer and Lazy Hollow in Houston Texas. A teller (Rita Isidienu) persuaded me to open a checking, savings and credit card account. I asked her to let me give it some thought. In a few weeks I received the cards in the mail. Several calls to her only ends in promises to look into the matter.

Troy Gatewood
from Iowa City, IA
I called when I got my bill. I am so used to just paying my bill that I just sent it in last month. I did not look at the bill. For some reason the payment was processed late last month. I have never had a late payment with Wells Fargo. So when I opened my bill this month I happened to look at it. They had charged me a late fee for the previous month, and a new late fee. Because I paid the regular payment, which did not include the late fee . They assessed me another late fee. so now I am past due with an extra $ 60 owed for my next month minimum due. I thought if I called this could be taken care of. I am never late, so they would understand and help me. They man was horribly rude.
Customer service at Wells Fargo told me I only made a "partial payment" because I didn't pay the late fee. I said I didn't know it was processed late, so I just made my regular payment. He said nothing he could do. He said not Wells Fargo's problem. So I asked for a supervisor. Amber told me they would waive the original late fee (one time only). I said thanks. But I am still owing the extra money when my payments due, plus the other late fee. She said you sent it in the mail late, and its not our fault. You didn't make you payment . So terrible. I would think they would value my account. I pride myself paying my bill on time. Now I am still past due for no reason and have a huge next month payment. I need to speak to someone else on this..

Norval Dale
from Omaha, NE
I have been a Wells Fargo client for approximately 15 years. About 1 1/2 years ago Wells Fargo supported my Veteran's Home Loan, for which I am very thankful. Following the purchase of our home, we remodeled using available credit lines and a small loan from the bank. In May of this year, I applied for a loan to help reduce our credit card debt and assist with expenses for my special needs daughter. That request for credit was denied. I did not ask for reconsideration of the loan, although I do not believe I received a fair evaluation. In the denial letter however (Wells Fargo reference 20151470100046), I was told the reason for the denial was: Garnishment, Attachment, Foreclosure or Repossession, Collection action, Judgment, Tax Lien of Charge Off.
I responded to that letter and asked where that information had been obtained, as I have NEVER had any of these problems, nor have any of the three (3) major credit reporting companies ever indicated such difficulties. My letter was apparently forwarded to an Office in Des Moines, where we have traded correspondence for over a month. Most recently Des Moines sent me a letter dated August 6, 2015 and received today; saying that I need to contact Wells Fargo Mortgage regarding my credit bureau complaint. Frankly, I don't believe I have a credit bureau complaint, as they say they have never reported the above, to you.
All I have asked for, is the source of this erroneous information and to make certain it is not part of my Wells Fargo's records.

Raffey
from Las Vegas, NV
The owner just left the property a month or so. I would like contact Wells Fargo that others have squatted to an abandoned property in my neighbors. Please direct to the right department who to call.

I am sick to death of you (WELLS FARGO), putting a hold on my card and not contacting me. I have asked numerous times and given my current number numerous times As well as changing it on my online account, and you people refuse to do it. Tonight is my last straw when you shut it off while my daughter is 5 hours from me . EVEN after I told you that my travel plans will be between New Mexico and Texas. I am fed up with your incompetence. I have almost $300,000 in your bank, but apparently that doesn't mean Anything to you. You people can guarantee that I will be removing my money as soon as I find a competent bank.

Stanley kairawicz
from Salt Lake City, UT
I have a safety deposit box in the sugarhouse branch Utah for ten years. I went in Monday and they told me they had no record of me. I get no satisfaction at all told me they would investigate. They act like I am at fault. I believe someone at the bank cleaned out my box. I have been dealing with the bank for over ten years. I do not no where to turn.

catherine coleman
from Oakland, CA
Multiple visits to Wells branches and still my business is incomplete and immensely frustrating. As a non-profit organization board member I needed to have account statements sent to my mailing address, after our Treasurer died suddenly. Three visits to Wells with the same needs, and I dread going back. The incomplete and conflicting advice has wasted a good deal of my time (not to mention Wells' time), and left me feeling a bit like Alice in Wonderland going into a strange universe.

Nancy Moore
from Long Island City, NY
My husband passed away 4 years ago. I was only 55 years old and he was only 58. I switched my IRA accounts to my name because I thought I had to. My financial advisor never advised me of the fact that I could have left the accounts in my husband's name to avoid the 10 percent penalty if I ever needed money.
Well now I need the money. I couldn't foresee 4 years ago that my adult son and my parents were going to be dependent on me. Also, home repairs added up - a new roof, new chimney liner, plumbing issues, electrical issues. My husband was handy and always took care of household repairs. All of these things combined, quickly used up my life insurance money.
I am just very upset that I was not advised at the time I switched my accounts. I need money now at 58 years old and I could have avoided that 10 percent penalty if I had left the accounts in my husband's name. I should have read the Motley Fool, but I was too busy caring for my dying husband.

I have been trying to do a short sale for more than 2 years. This loan was transferred to an attorney office along with other loans apparently because there is litigation between Wells Fargo and a third party. If I call the bank, no one talks to me, and they refer me to the attorney's office.
It has been very difficult to work with the bank through this law firm; we have had more than three buyers that backed up from the deal because when everything was ready the bank came back and asked for a higher amount, or because we did not get a response from the bank and/or the law firm.
Wells Fargo does not want to work with us. We are trying to do the right thing and it is very frustrated when a bank does want to help and our hands are tide.

Betty Carmena
from La Habra, CA
I called Wells Fargo regarding when I would receive my new debit card, which expires, in Aug. She, Janice, was talking all over me. She just went on and on, with stuff that I never asked her about. I know my rights, and I have dealt with customers for over 30 years, with BBB, as a supervisor. Had I heard my employees talking with customers like she was, her job would have been in question, or in jeopardy. No one called me about amounts that was in questions on my debit card.
I called them about something totally different, She said had I not called, they would have temporary blocked my account, and I wouldn't have known why because, they failed to contact me. I am in Dr's care, and I am very upset, as I have other bank accounts that I deal with. I certainty do not need someone talking over me, like she knew it all, not giving me a chance to talk.
I question the training that you're supposed to give your workers, now that I have experienced this Janice's approach. Very upset with you and if need be, if someone does not contact me, and push it under the rug, I will contact someone else, higher.

Shavon Fabela
from Los Angeles, CA
I made an appointment to open up a credit card/debit card on Monday May 4, 2015 at the Gardena Location on Redondo Beach Blvd. to get info about consolidating my credit. The girl that helped me, Maritza, said she would call me within 24-48 hrs. I waited and she never called me. I waited until Friday May 8, 2015 and finally called her. I left numerous messages not only on her voice-mail but with her manager.
I spoke to the manager and he said Maritza would call me the following day (Saturday) She never called me. I called back on Monday May 11 and he said he would call me back at 5:30 that is when I get off work. He never called me. I am getting frustrated that no one is helping me, giving me the run around.
I don't understand this poor customer service. If they can not help me they should let me know right away instead of wasting my time. I find it really upsetting and I will take me questions and need of help to another location. I just want to let this go noticed that this bad customer service and something should be done about it.

Thomas Anderson
from Saint James, MN
I received my bill on 05/08/15. It showed my last month payment that I mailed on 04/20/15 was not posted and a $26.00 late fee was added to it. I checked my bank statement and the check had not gone thru. I went online right away and made the payment (that was 6 days late) plus the current month payment.
On Sunday (Mother's Day) I received FIVE Phone calls from Wells Fargo!!!! I explained the reason and said I had made a payment. FINALLY after the 5th call every half hour, the calls stopped. Well, MIRACULOUSLY, the next day my check that was sent in April was found by you and posted!!!!! Not sure how that was just FOUND the next day! Harassing phone calls on a Sunday for a payment that you must of lost in my file somewhere, plus a $ 26.00 late fee???? Really??

Alice Langello
from Jonesboro, GA
Stopped at the bank around 2:45. (We remarked that there were no customers) went thru the drive to cash a 500.00 check in my account. There were two women working the desk and talking and talking ignoring a customer. We waited and waited, finally my husband rang the bell. I was asked for my debit card, as my drivers license was not enough. (A debit card doesn't have a picture ID ?) so I asked if my military ID would do.
Check cashed and we are leaving, I count the money and I'm 100.00 short, so we turn around and I go into the bank. Now I have to wait over twenty minutes for the woman to cash out to find her error. Now I'm late to were we had to be and I'm told, well we found the error and corrected it. I ask how much the check had to be before a second ID had to be given, I was never told an amount.
I have never had any problems at this bank before, the women always go out of there way to be friendly and helpful. Needless to say this was very upsetting and the looks were like I was not telling the truth. Someone behind the counter at the bank should know how to count!!!!! Been a customer over 20 years and never had a problem till yesterday.

Sonia Voluck
from King of Prussia, PA
Horrible customer service with online banking. Incompetent bankers…after long waits was told he would open a file to research where funds went that were transferred to my son's account which is also Wells Fargo. The funds never were transferred but were deducted from my account. After complaining about my frustration he hung up on me. So disappointed in Wells Fargo!

Jack L Marsh
from McCall, ID
My wife got talked into a WF Visa. Said it would pay 5% points redeemable in cash. The refused to tell her how to redeem points. Told her do it on line or the phone. They no longer have personal service. When we try to do something on the phone we usually are on hold for 1/2 hour. This is not the only complaint. This is just the straw that broke the camels back. If I listed all the complaints it would look like a book the size of war and peace. Pain in the but to switch banks but We are going to do just that.

Adrienne Williams
from Chesapeake, VA
On April 28 2015, my parents arrived for a scheduled appointment with Annelyn Vitug at Wells Fargo located at 672 Battlefield Blvd Chesapeake, VA. My elderly Mother, confined to a wheelchair, had to use the restroom. I asked the teller where is the restroom? He said, we do not have a public restroom. Then a bank representative told me to take my mother across the street to Rite Aid. I pushed my mother across a busy street in a wheelchair to use the restroom.
How can your staff be so insensitive to an elderly person confined to a wheelchair? Your facility has handicap parking and ramps, but no restrooms?!?! The staff at Wells Fargo at 672 Battlefield Blvd Chesapeake, VA should be ashamed of themselves. How dare you send an elderly woman to another establishment to use the restroom. The experience was very humiliating to my parents.

Rosalyn O. Gale
from Bossier City, LA
Every year I get notice from Wells Fargo that my mortgage is going up do to insurance or tax increase. It is never specific as to which went up. I found out neither has increased. I believe Wells Fargo is using a standard form letter just to increase payment. I have called to get the increase corrected and all I get is there is nothing you can do until next year when Wells Fargo access again. It is a circle of rip off with the only end is to get out of business with Well Fargo. I am currently research lawsuits against the company to put a stop to this.

I've waited 4 hours for an underwriter to finish my loan. The loan person inside Wells Fargo said it would take 15 min to look at it. I've been sitting in here for 4 hours and the guy is waiting for his auto loan check so I can receive the truck I am buying. Poor service on the other end. There needs to be a underwriter at every bank so things go smooth. This is a bad day if you see this asap help.

mark burkett
from Sylmar, CA
Wells Fargo charging customer for copies of checks. (check 21) this charging started on my accounts several months ago. Bank stop sending copies with monthly statement. When local bank (granada hills branch) was asked about this (surcharge for including this in statement now applies) $1.00 per month or per check - bank did not make this clear.
This just show how little corporations care about costumer service. I have had over a 20 year banking relationship with wells fargo. I would like justification -under check 21 law - California, how wells fargo can legally charge these fees. I will consider moving my funds to another bank, I also have maintained a balance of over twenty thousand dollars in your bank. (small amount - I know) I would rate this bank with an F- , if there was a lower score - wells fargo would get that from me.

Lisa Kemmerling
from Burbank, CA
I am not happy with this company. Everytime I need help, the people have an attitude. I was going to make a fraud complaint and the person was horrible. I at the point of going some where else.

Ashutos barua
from Lynwood, CA
I apply for my home improvement like home equity line of credit I hv two beautiful kids and my wife we live in one three bad room home 2008 I brought this house around 225000.00 now home value proximately 396000.00 i apply to long beach city to build a another three bad room top on home they approve me I have 14000.00 credit card bill house payment 1325.00 me and my wife we make almost 8000.00 month please just tell me y they declined me I'm Indian that's why or what and y they play game with me please if I tell u guys wrong call me my cell, thanks I'm nice person before I though Wells Fargo is good bank but now I know Wells Fargo bank not a helpful bank or they Don't know how to keep good customer or respect sorry to say that.

Ron Jones
from Covington, TN
What I am complaining about is that I have been buying a van financed by Wells Fargo for a number of years. I did get behind on a payment or two but was able to catch up my payments quickly. Talking first to Brenda Hess, the only one that could represent Wells Fargo in this matter. I counted down the payments until today when we called to verify this as the last payment. We couldn't talk to Mrs. Hess as she wasn't in so we spoke to DeAnn (the name she gave), and she verified that this was the last actual payment, but that we still owed a small late fee for the payment that we were delinquent on. This I had NO problem with. We made the payment as usual at the Bartlett TN. Branch and had it posted immediately.
When we returned, knowing that this may have not as yet reached your system since we were informed that after a payment post, it takes 3 to 5 days to get on your system, we called anyway being excited at the prospect of getting this paid off. However, now, one person says the we have 3 more payments, another says that they don't know, and this just keeps going back and forth. We then contacted the auto loan manager but he responded that he had no way of finding out anything. So he passed the buck and gave us the phone number right back to where we started.
I am getting the run around and for this I PROMISE that I will not use Wells Fargo ever again, and I will use every essence of my being to deter anyone from living this nightmare of incompetence as I have. My grievance is not with a particular person, but to all of the incompetent people that I have had to deal with in this matter. I would appreciate it if someone that DOES NOW SOMETHING would contact me or my wife Sandy Jones and give us a straight answer ... What do we owe and how doe we do this??? I guess I'll never know...

Keith D Dawson
from Elizabeth City, NC
My name is Keith D Dawson. On March 14 2015, I visited the Wells Fargo branch at Southgate Mall Elizabethcity N.C 27909. My purpose was to take advantage of 0%APR credit card. I told the banker Cindy Walker that I already have one of their cards. That I did not want to carry another card. That I was able to payoff original card. So I wanted to know the best way to go about applying for a new card. Do I just apply? Or do I pay off card first? Cindy applied for her words the top of the line card. I was approved but for a much lower credit limit. Later the next week, Cindy called me. She said that if I payoff the original card they would be able to transfer my credit limit from the original card to the new card. I do not know who she talked to.
March 21 2015, I returned to the branch. Talked to Cade Turner about paying off original card. He called someone in that dept. I was advised on the phone by that person (name not known) to pay off and CLOSE original card. Then they could transfer my credit limit to the new card. I did this over the phone at that time. I was then told that they did transfer and combine my credit limit to the new card. Then I was told the 0% apr does not apply because of the card I had at the time. I applied for the new card not only that but my interest rate is HIGHER than the original card.
March 28 2015, I returned to the branch. I talked to Jermaine Dillard about my problem. He called that dept. and was told their was nothing that could be done because of the original card. He made notes and told me he would put them on Tonya Schmitt desk the store manager so she could get involved in it.
April 3 2015, I returned to the branch. I talked with Tammy Spruill. She called the dept. that handles this and again was told nothing could be done . Tammy sent a email about my problem, including my contact info. I did not receive a call back from her the next week. Sometime during that week, I was on the well fargo web site and noticed all my rewards points gone.
April 11 2015 I returned to the branch. This time I spoke with both Tonya and Cindy. Tonya said she would make a call to expadite affix to the problem. Then told Cindy what she had to do on her end.
April 17 2015 I returned to branch. Cindy tells me that the only thing that can be done is to reverse everything that has been done. They will reopen the original account at original credit limit and interest rate and restore rewards points. I did none of this on my own. All was done at the bank's advice.
So, in a attempt to get 0%apr credit card. I get the top of line card not at 0% but higher rate than I had before and loss of rewards points. The bank's fix: reverse everything like nothing ever happened. This is a bank error not mine. I thought the goal of this bank was my financial success. How is this helping me to succeed financially? If you can not help me please give me contact info of some one who can. All I want is the 0%apr lower interest rate my points restored

Toni-Lynn Sabatino-Stiver
from Garden Grove, CA
I was trying to use on line banking and was denied access due to my reporting fraudulent activity previously. In or to gain access, I was asked a series of questions that I never was asked by the bank, including what state was my social security card issued in. I gave an incorrect answer by using the state my card was issued in rather than the state my mother used to enroll me in Social Security and realized I never gave that info out. My father, who is 82, had the same thing happen except his answer was correct, and the fraud employee refused to recognize that even when my dad insisted. The question is where does the info come from and why is the account owner not asked to verify the info? Lastly, why does the fraud department not ask these questions when the account is applied for and insist on using info that is either incorrect or unknown to the user.

Ehab Abusaada
from Orlando, FL
I have applied for secured credit card which means that it is my own money that the bank is taking, I was contacted by the bank to apply for it despite the fact that I mailed my application, I was told that this will take five minutes and ended up being half an hour on the phone. Than I was notified that I need to go to any Wells Fargo branch to submit my SS card which I did. Now I received a letter in the mail from Wells Fargo asking me to mail a copy of my SS card !!!!! (Great secure method).
I called the number stated on the letter, and a guy called Chris answered my call. The guy was so rude, he would not listen to what I was trying to tell him and kept on talking over me, ( great customer service NOT!). Now Chris wants me to go back to Wells Fargo branch to submit another id ..... I would like to remind Wells Fargo that secured credit card will be using my own money and the bank's money and for that I have to keep going forward and backward to the bank.
When I asked to speak to a manager, Chris respond was " there no manager to speak to you" I find it very difficult to believe that a bank have no manager to talk to clients !!!!!! At this point I told Chris to cancel the application and his resonate was " ok than". This was my first experience with Wells Fargo and I am surprised that customer staff can get away with such behavior. I will expect to be called by a senior member like a manager if Wells Fargo got any, to explain why customers get treated in such a bad manner and what will be done about it.

Dana Hoodenpyle
from New York, NY
Wells Fargo Made me accept a Bank Cashiers check in lieu of straight cash, the amt was 20, 000.00. The Check was acidently thrown away, as the Reciept looked exactly like a check and was on top. In small print it said customers copy. AXX Backwards to start with, and they prob have made a lot of money by making this easy to mix up. I went to the Bank and ask Wells fargo to place a stop payment on the cashiers check and re-issue me a replacement.
First Wells fargo said no problem, we can do it immediatly for .02 percent fee. Then after 2 hours of paper work and waits, that changed to a 2 percent fee 400.00. I was PO about this out landish fee, and Wells fargo inisted they get this fee up front. I paid it, and they said I would have a replacement check in a couple days. A day later they called and said they were refunding my 400.00 and I would have to wait 90 days to get my money back.
Wells fargo then refused to put anything in writing, or provide me a copy of the cashiers check. I filed on line complaints with the Federal reserve. After that Wells fargo Fraud dept has shut off my ATM Cards on a dailey basis, they leave only one on. Of course its the one that does not have any funds in that account. So I am forced to use a card with no funds and get whacked over and over again with 35.00 over draft fees. I called Wells fargo and complained and ask that these over draft charges be removed, as they were making me use a accout with no funds. They refused becuase I filed complaints with the FEDS. Is there anyone out there who will assist, I want to file a class action law suit. This has to be a clear violation of the RICO LAW

Lori Cordero
from West Palm Beach, FL
On March 23rd 2015 , I deposited two checks into my bank not knowing that my bank not Wells Fargo had put a two day hold on the larger check. I deposited a check into my sons well Fargo account that day for 1,900 so he could get an apartment. The check did not clear because of my banks hold and Wells Fargo put a hard hold on my sons account. My check cleared on the 27th when Wells Fargo re deposited the check and the 1,900 has disappeared. Wells Fargo states it did not clear my bank had to send several faxes for 2 weeks saying the money was removed by Wells Fargo.
I have been on the phone with them every day requesting my money back since they refused to acknowledge to my son that they had the money. Yesterday my son account was closed because it was not beneficial to Wells Fargo to have him as a customer. Now they acknowledge they have the money however he has been told he has racked up insufficient fees for the last 3 weeks even though all along they have my money and after the fees are taken out they will mail him the check which he will receive in 7 to 10 days. I went back to bank demanding my money stating my son has been homeless in a different state all because they will not release the money, they could have cared less stating there's nothing they can do. To date no check . How can a financial institution steal people hard working money and not be standing before a judge for fraud.

Arlyn M. Koss
from Anaheim, CA
Flooding in my home occurred on February 16, My insurance company settled my claim. Sent me the check along with Wells Fargo's named on the check. Went to a branch near my work to get them to endorse it. I was informed there was a check list I must provide before any money was to be released. I submitted all documents they had sent, each day I call to get the status of my claim, there seem to always be one more thing they need, whether it be a signature missing from contractor on the estimate of their work, even though their signature is already on waiver of lien and W-9.
The affidavit and release clearly says that it needed to be notarized, one of the representatives I spoke with, said none of the paper I submit need not be notarized. But of course I needed to get that notarized. Clear air test clearance, called my insurance company, they said in the state of California it was not required, unless it was mold or fire that cause the damage to my home. Now they want the proof (receipt) that the company who did the asbestos abatement was paid. My insurance company paid them, I have no reason to have such a receipt. So now I wait for them to send it to me, so I can submit it.
Each time I have called, they are wanting documents I have already submitted, that was not showing on their computer even though it was clearly posted on my to do check list as approved, of which I have checked on line the night before. There have even been instances that they couldn't pull out my account to find my papers I submitted. I got to speak with a representative, that was helpful, she told me that she was going to review all the documents I submitted and that she would get back to me. 3 days have passed, no phone call. So I tried to reach out to her , I was told they didn't know who she was.
I am going on my 8th weeks without the use of my home. Besides all the money I have spent on faxing, express mail, and notary, I had to rent the pod to store my furniture in for another month. Not to mention the contractors demanding to be paid. I already had one of your inspectors come out to my house once to show that work is being done to my house. Your company just keep on knit picking, as to delay release of money needed to complete my home.

Haley
from North Las Vegas, NV
On a Saturday, I go to a shop and my debit card was declined. I had sufficient funds available and contacted Wells Fargo banker immediately. I was told there was a maintenance issue something about two servers of some sort being "down" and it appears to have affected random customers.
Never have I heard of this happening in over 10 years of being a customer. I had my doubts this was really the case. Especially since the cashier at the store said, they always have transaction problems related with Wells Fargo card holders. But that was the story the banker was sticking to. He said the problem could carry over into the next evening. I decided to go to another shop and use my debit card-it worked fine! Clearly, the bankers are trained to recite standard BS to it's customers just to buy time or because they are not equipped to help. After shopping, I later get a fraud alert phone call from Wells Fargo?? Doesn't make any sense. Especially, since I was already in touch with them earlier about my issue. Two days later, try to make an online charge-transaction declined again! What is really going on? Getting the impression Wells Fargo is not forthcoming with it's customers. This ongoing/random inconvenience is a disservice to a long time customer.

Timothy Perez
from Sacramento, CA
I made a withdrawal for $940.00,on 04/03/15, the teller had not scanned the money,through the money machine.She counted out (nine- 100 $ bills,and (two- twenty $ bills, knowing that (one-100$ note, was already marked,with a pen marking,which it automatically. Should have raised a "red flag" after all we as customers put our trust in the bank, it should not have been given out at all ".i thought it was marked as a good note" so i went to make an ATM deposit at BofA just down the street, the Atm accepted all (eight-100$notes,but one.i then went inside the branch,to a teller to finish my deposit,the teller scanned it, and said that it was a "counterfeit" note,so we have to keep it and fill out a report ,and send it to the "Secret Service" leaving me out of a "hundred $ dollars,which came out of my direct deposit from Social Security. I then waited for the receipt to be faxed back from the Secret Service as proof that the receipt stated "Counterfeit" , in hoping to be reimbursed by wells fargo,but was told that one you "leave the premises. We cannot do anything about it, myself having psychological. Issues in understanding what is happening,i feel that as a loyal wells fargo customer, that i have been taken advantage of.I really hope that this does not continue to happen to other customers.i would like to be reimbursed.

Joan F Herdrich
from Laguna Beach, CA
I went to the Dana Point, CA branch on Golden Lantern St. on April 1, 2015. Previously, I went to the branch office in Laguna Niguel and needed to present my husband's death certificate on 3 different dates. The last visit at the Laguna Niguel branch, included eliminating my husband's name from the account. About a week later, I found I could not access online banking. The reason I went to the Dana Point branch was to find more competent service. I encountered Richard Toscano, Assistant Manager with my problem. The problem was that my deceased husband and I were sharing the same profile for online banking. The information Mr. Toscano provided was accurate, however, his manner was unsympathetic, defensive and dismissive. He would benefit from some education in people skills. I don't believe I am the first client with a death of a spouse and a similar problem. I also believe there is a way to discuss the joint account and profiles without breaching confidentiality as Mr. Toscano implied. I was unprepared to discover I was blocked out of online banking. My suggestion is to provide a detailed explanation of the implications of removing a name from an account. As a result of this encounter, I am considering closing my account with Wells Fargo bank.

Crystal Cestel
from Dublin, GA
Problem with my secured card. Out of town trying to use my card. Money in account continue to be told that a hold is on the account. Withdrawal from my account on April 02,2015, still can't use my card. There were so many different stories that I was told. Will not refer anyone to this bank.

Juan Espinoza
from Covina, CA
I am having a very difficult time getting help with my mortgage payments. I have been declined based on my affordability but I would not be asking for help if I did not need the help. I can't afford my payments and I have been fighting with Wells Fargo for almost 6 months. I DO NOT WANT TO LOSE MY HOUSE TO FORECLOSURE. We have left several messages for our single point of contact and she does NOT call back

Phillip Lipoma
from League City, TX
Your branch at 1681 West Fm 646 in League City Texas is without doubt the most user unfriendly bank I've ever visited. Today I went to cash one of my company checks made out to a laborer of mine which he endorsed and I also endorsed and your bank manager refused to cash it. A procedure I've done at that very bank many times in the past. Mind you now, this is a check drawn on my company account and endorsed by me and I provide adequate ID. That bank manager (642795) would be better placed in a Walmart store. Fortunately for you, your bank across the highway employs individuals with a good amount of common sense and although in-convenient for me, I was able to conduct business there. That branch would be better closed.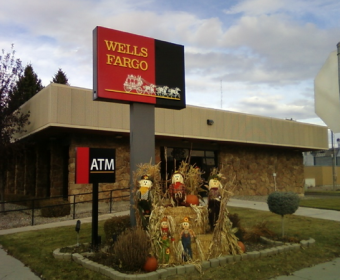 Sharon Strahm
from Pacifica, CA
Hi – I was just shopping at the Pacifica California Safeway store, where there is a Wells Fargo office. I was appalled at the way I was treated by the counter clerks. I do not normally bank at this location not much at Wells Fargo, and I bank at several other banks, where I hold most of my funds, and will continue to do so. I stood by the counter, waiting patiently. The clerks all looked at me and they saw me waiting. They did nothing. They did not say anything. And then when someone opened up to help with customer service, hey took an older gentleman before me. He had been waiting there less than I had and he was not in any sort of line. And then the next person opened up their teller window for customer service, then took another person who was waiting at a line around the corner.
I protested, and said you see me waiting here… don't you? I've never been here before and don't know where your lines are. I'm standing right in front of you. And I know you looked at me and saw me waiting. Are you going to tell me that I have to go wait in that line now? The tellers just looked at me and said there's a line. Unbelievably bad customer service. Appalling.

Mike the manager of Desmoines Wa. Branch, jumped the gun having me set up an estate account for my brothers Tyrone Lewis who passed 2/24/15 He was not licensed to set this up he had Angela do this and she said,after calling your brokerage dept. telling me I had to go to probate. They said that there were no beneficiaries for this account. Ty's son and daughter were the beneficiaries on the checking and savings account and received the money and the account was then closed. I could not get to first base at the court house so I had to use my lawyer Brian Russel. Ty had a will and I am the executor. When I called your department and was told it was an annuity and Paul and Jennifer were the beneficiaries and no need for probate. I am upset because I had to spend about $1,500 of my money to pursue something that was wrong information.

Foreclosed property in Jamaica NY in which Wells Fargo refuses to evict the drug addicted squatters that are using the home for drug transactions and other illegal activities. The police has been called to the home numerous occasion, the grounds are not kept up and drug addicts continue to occupy the property. The address is Jamaica NY 11434. Numerous calls have been made about the situation but nothing is being done especially the previous owner has been deceased for a number of years... It will force us neighbors in the community to contact the public advocate to investigate Well Fargo policy on their procedure with foreclosure. Neighbor whom must deal with this everyday!

Well fargo doesnt care about there genuwine faithful and loyal customers.instead they train there supervisor to say no to everything.oh wait thats if they even awnser the phone.9 time out of ten the supervisor used to awnser calls as a representative before and once he or she gets promated they are to good to awnser phones and will do everything on gods green earth to keep from awnsering the phone.so they just pass on whatever mumbo jumbo they feel like they want the representative to tell you and thats it.the lazy supervisor and the employee who doesnt like being in the phone is wells fargos only line of accountability.while the people in the board room could give a dam about making there customers being happy.there to busy playing golf,and partying on yhats and chasing after young women on there buisness trips slash weekend escapades.probley feeling theres noses with the best south america has to offer while the common hard working man suffers at there leizure .happened in the bible the story of the rich man and the poor man,and is happining in 2019.nothings changed.they probley were little small white cakki shorts that end at the beggining of there thighs,with a sweater wrapped around there neck usually yellow or pink,or green over ther polo shirts.with there comb overs brushed to one side of there head trying to save the last remnants of the hair thats going on there head.there probley not happy either becouse they have everything they want and there stuck with martha who spends all the money and hasnt worked since they got married and wish they could have a younger women but they cant make a move until the kids go to college .so you know if there not happy they deffinety dont give a fuck about you and me.they probley have scotch on the rocks or jack every night and have a closet full of demons they try to hide from the world but eventually it comes out and another wall street guy goes to jail or does this or does that.it never fails.so to some it up wells fargo does not care about your complaints.and what ever you do never call the customer service and ask for a supervisor .if they supervisor not sneeking there phone l9oking at instagram or snap chat there probley finding other way to not be effective.

calvin mcclendon
from Carrollton, TX
Hello my name is calvin mcclendon my last four of my social is 1727 ,i have held a account with wells fargo for the last three years.i have experienced the worst customer service ever , i personally would like to grow with wells fargo and build a working relationship with wells fargo i have been in the process of rebuilding my credit.i have obtained 2 credit cards and i wanted to go thru wells fargo in the future for a home loan .and also to put my savings from another bank into wells fargo.but i have been running into one problem after another.the one thing that just threw me over the top was very simple .i got my payroll check on 3/15/2018 me and my wife.the same day i received my payroll check i made a payment twords my credit card,for 50.00.to first progress secured credit card company,that was the first thing i payed while the fund were available,i know i takes 3 days to clear.so i am expecting a time frame of 3/18/2019 .i also had pymt madeover the weekend ,that cleared on 3/18/2019.What is making me upset is why would you cover the more expensive payments that were made after the payment i made on 3/15/2018 for 50.00 there were two or the payments that cleared on the same day 3/18/2019 for a higher amount.my priority was the first payment i payed on the 15th for 50.00 , i just dont understand why you would clear payment made after the first pymt for a lower amount and cover the higher amont made at a different day .I AM ASKING THAT YOU PLEASE MAKE THIS EXCEPTION AND REMIT PAYMENT TO A LOYAL CUSTOMER ,WHO WANTS TO REMAIN A CUSTOMER OF WELLS FARGO REMIT THIS PAYMENT TO FIRST PROGRESS SECURED CARD.Ive been on the phone with wells fargo for 1hour and 35 minutes .If i wasnt trying to improve my credit and become a customer wells fargo would value to have i would take the time out of my day to go threw the waiting and headache and hastle.but im trying to do the right thing and build my credit becouse i would love to go thru wells fargo for a home loan.man this is impacting my credit i have worked so hard to build.i wish sombody that reads this has some kind of compassion .Think back to a time before you worked at wells fargo wen you didnt have a good job, or was in college or if you fell into a hard time .and sombody was there to help you out.i was told that they could refund 35 dollars to my account , but that does not help me at all , becouse my account is negative .and will not do anything , im asking to remit pymt to the credit card company i made a pymt thru on the 15th wen i had the funds, or send me a check for 35.00 that i could use to pay my credit card.i have been on the phone now 1 hour and 59 minutes .this is crazy man , i really hope wells fargo can truley help me out .man the supervisor cathleen in the charlett phone bank refused to get on the phone to , that is another complaint.i guess she started off taking phone calls back to back , and once she got promoted she fills she is to good , to get back on the phones anymore.also the first representative that was on the phone allison , was not helpfull at all ,its like all she was trainned to do is say no .she is also based out of the charllet phone bank , she did not really want to help me out , and was really wanting to rush me off the phone rather then to understand and try to get to the bottom of my issues.ive been on the executive phone line on hold with robert i belive he said his name was for another 40 minutes now.this is rediculis!!!!!!!!!!!!!!!!!

A PISSED OF WOMAN
from Tampa, FL
would not even give you a star liars scammer's thieves

Mckinley Thompson
from South Plainfield, NJ
On 03/01/2019 I paid my daughter's rent online but on 03/07/2019 she received a notice from her complex stating the bank account had not been able to be located and there was not only a $100 nsf fee but late fees had been initiated. I went to my local branch at 13050 Coit Rd and purchased a cashiers check so she could pay the rent. Her name was misspelled on the cashiers check so it made cashing it next to impossible. On 03/11/2019 she finally found a place EZ Shop Check Cashing 818 S Central Expwy #21 Richardson, Tx. (972)238-0528 that would cash it but charged $50 to do so. I went to my bank and spoke to them about what happened hoping to recoup some of the money spent and my daughter and I were told that the branch manager didn't feel "comfortable" refunding any monies. We both reiterated that due to the name misspelling this had caused an uncomfortable situation having to spend money traveling multiple locations via Lyft as she didn't have a car and were told to contact customer service through your 1800 number. In fact during my visit there was more concern about the Lyft charges even to the point of having me change my pin than there was to resolving the issue concerning the fees I incurred as well as all the inconviences we experienced. I'm on a fixed budget and definitely do not have an extra $300 to spend on anything especially when it is due to bank error. I am currently considering changing banks.

Willie Ware Jr
from Studio City, CA
I spoke to a wells fargo customer service agent two days ago, approximately 3/1/19 regarding why my atm card wasn't working. He then tried to explain to me that I had reported the card lost or stolen by me and that the card had been compromised. I explained to him that I had not reported the card as lost or stolen and that the company should not have deactivated the card without notifying me first. I explained that I did receive a new card in the mail, but that I hadn't activated the card and that the company shouldn't have deactivated my card without notification. He then tried to explain to me again that the only way the company would have deactivated my card was if I had reported it lost or stolen. I explained to him that I hadn't reported the card, I had just tried to use the card at the atm and that he was mistaken. He then repeated to me a third time that I had, in fact, reported the card lost or stolen because that's the only ways it would have been deactivated. I repeated to him that I hadn't reported the card lost or stolen and that I would like him to explain to me why the bank had deactivated my card. He then began again to tell me that I was mistaken and I repeated that I hadn't called the card in and he was mistaken, he then tried to talk over to me tell me that I was wrong and I then asked to speak to someone else because I wasn't going to be talked to that way while repeatedly being called a liar. I asked to speak with a supervisor because I no longer wanted to argue with him. He then snapped back at me that he was glad because he wanted me off his line anyway, then put me on hold for the next 15 minutes with no response from anyone. This was very unprofessional, it's why the company has been getting poorer and poorer ratings because it appears as if it doesn't discipline it's employees and teach them the proper way to handle their unsatisfied customers. I would have to give this employee a zero score and Wells Fargo a minus -1 for unprofessionalism. I would like a response to make sure that this complaint isn't just erased or sent to no one.

My name is Beatrixe Eugene (D.O.B 6/6/69) and I am filing a complaint on behalf of my Aunt, Beatrice Eugene (D.O.B 12/6/35), whom I was named after. My Aunt, Beatrice Eugene's, Account number is 1010130563147. She not only is legally blind, but she is 83 years old and had a stroke November of last year. She spent almost a month in the hospital. In February, she was taken to the bank by a family friend, and this is when it was discovered that someone hacked into her account and ordered over $1000 worth of things online. First of all, the bank should have flagged the Account once they noticed several online purchases, which is not like her since she is elderly and once again, blind. Secondly, a letter was received by David J. Wyatt stating that the funds will not be returned. This is highly unacceptable. We are prepared to file a grievance against wells Fargo because this is elderly Abuse and Fraud. Every dime should be returned. Here are the dates and amounts in question: 11/30 - $24.99, 12/10- $100, 12/14- $24.99, 12/14- $79.99, 12/14- $50, 12/19 - $79.99, 12/26 - $44.99, 12/28- $9.99, 1/2- $16.99, 1/2 - $79.99, 1/2- $79.99, 1/2- $44.99, 1/4- $2.99, 1/4- $0.99, 1/7 - $20, 1/7- $100, 1/8- $4.99, 1/9- $19.99.

Catherine Ross
from Gardnerville, NV
Specialized Loan Services is a Joke. Have had nothing but trouble with them. Worst move Wells Fargo has made.

Had fraud scanners deposited 2 bad checks .I called the bank they told me the checks were good then 3 days later they told me that they were not good. They cost me a 1000 dollars I am not able to work because of dialysis. Would not recommend Wells Fargo

Wells Fargo failed to complete and send a retirement rollover form that was requested and received by Wells Fargo on January 7, 2019. This was discovered today February 20, 2019 after long and repeated calls. Past calls during the elapsed time period resulted in Wells Fargo saying the completed form was mailed to the retirement office on January 11, 2019. When asked about why the form was not completed and sent the response was we don't know. This is a no accountability answer. One that cannot be tolerated in the banking system. I cannot speak of the past performances of Wells Fargo, maybe at some point they were good at this, but not anymore.

Connie Hill
from Colorado Springs, CO
Because of the data issues that Wells Fargo had, I was not able to recover my sign on for my mother's account (that I am a signer on). So, we set up a new one under her information. My mother is almost 94 years old, cannot hardly walk and cannot hear or see very well. The on-line fraud department called and told me that they needed to verify her, she had to talk to her. Well after trying to explain she would not hear her, I handed the phone to my mother, who surprisingly COULD NOT HEAR HER, and kept telling her that she could not hear her. I could understand if this was a new account, but I am a signer on her account and I am the only that takes care of all her bills, and I am the one that is her care taker and I have been on her account for several years.
Now I must take my 93 years old mother that cannot hear or see very well, who uses a walker to walk what little bit she can to a flipping branch office to verify who she is and to make sure that she understands that I am the 3rd party and could be ripping her off......really. I am so disappointed in Wells Fargo, none of this would have happened if Wells Fargo did not have a data issue and my sign on could have been recovered. So why are we the ones that are being treated like criminals. This has really upset my mother this evening and myself, to the point that I am going to look at changing banks, if I must drag her out to a bank to verify who she is, then I should be doing it for a justifiable reason, like setting up a new account elsewhere.

Logged into my account to make an appt at my local branch to discuss options for our lending needs - line of credit, mortgage etc. Got a call from Monica to confirm the appt for 3:30 Feb 5 with "Michelle". My wife & I arrived at the bank 5 minutes early and waited & waited & waited. No one asked our name, purpose for visit , acknowledged our existence or if we had an appt...we left 20 minutes after the appt time had passed. We made the effort to prepare documentation and were interested in a $750,000 line of credit. We satisfied our lending requirements elsewhere. Very disappointing experience with our local branch!

Chau Nguyen-Davis
from Westminster, CA
My name is Chau Nguyen-Davis. I have been a Wells Fargo customer for many years since 2009. I just recently opened up an Intuitive IRA account at Wells Fargo. I went to the Wells Fargo branch across from Bella Terra in Huntington Beach. Sarah Pham was helping me at first and then I was successfully at opening the IRA and I specifically told Sarah and the customer service man on the telephone that day that I would like to put half of the money from the check and half into the IRA. Sarah and the man on the telephone both told me yes I can do that without explaining that it can't be done without the 10 percent fine or something like that. On Friday, February 15, 2019, I went back into the back to give the banker my check. This morning 2-19-19, I called the Intuitive IRA customer line and ask if the money is in and that can I go online to transfer the some of the fund into my checking. He said I can not do that. SO all this times, I was told wrong by your staff at the branch. Anyways, please call me back and discuss this issue further. Thank you!

restituto c. tayag
from Vallejo, CA
i open a secured credit card with my wife 4 yrs ago my wife got hers unsecured mind they are still reviewing it for 4 yrs my income is 3,464.00 per month my wife makes 5,000.00 per month we pay 2,786.00 on our house our credit was mess up 10 yrs ago with housing market colapse. we nhave been a customer of wellsfargo for a long time. we have never been late on our credit card since we open it. if wellsfargo could not confirm my credit worthness its ok but iam trap i am using my own money for high interest but i could not closed the account it will affect my credit i am stock with this credit card how can you help me. thank you my account no 2456880034

My name is Phillip McNeill, I have been a customer for as long as you have had a branch at 7706 Richmond Highway Alexandria Virginia. On 2/5/2019, I went into this branch to cash a check for $2000.00. Everything when fine, I showed the teller my driver license. Mind you, this check was written to myself on my personal checking account. On 2/6/2019, I went to the bank with another check, same amount. It took me over twenty minutes to get it cash. The teller
ask for more identification, I said, I only had my license but I knew the managers. The teller said, you will need to answer three questions. I said, what if I can't answer the three questions. Does this mean I can't cash my check. The branch manager came over. I ask her, "Do you know me" she said, yes. I ask, why can't you let this teller know so
I can cash this check. She had me there for another ten minutes, telling me all the rules and why three questions.
I tried explaining to her that I had cash a check the day before without any problem. But what did she do? She called out
the teller who cash my check the day before. I felt embarrassed for her. This was very unprofessional. I let her know that I would be filling a complaint, and I had another check to cash on 2/7/2019. I will have two identifications

Maria Hernandez
from Fresno, CA
I went to the Wells Fargo branch on Clinton and brawley in Fresno Ca I got the rudest employee ever I been a member over 15 years I always do the same transaction every month she was lazy and rude I had never been so disrespected as I was today

ROBERT W. BENSON
from Cantonment, FL
I HAVE BEEN A GOOD AND LOYAL CUSTOMER FOR WELLS FARGO. I cannot say the same for the bank's assistance to me. I have been trying for weeks now to get my on-line account working properly. It is impossible. I use every number I can find and still get nowhere.
Usually it wears down to what is my pin number< I don't have one, I have never had one. All I want is to check my account balances, etc,
to keep ahead of expenditures. Why is that so difficult? I email, call, go on-line, visit the local WF branch and it's like trying to communicate with
Vladimir Putin. Today is Sunday. Tomorrow my WF accounts are going to Bank of America.
May all of your business dealings go to Hell! Robert W. Benson, acct nr ending 0225.

Denise L Schanke
from Pompano Beach, FL
I deposited a check on January 24th for 2500 from my husbands usaa account to pay bills. when I deposited it they said the funds would be available on the 25th of January. When I called on the 25th the funds were not in my account and the person I spoke to said that it was because the funds were not in the usaa account. My husband showed me the account and the funds were removed so I called wells fargo back again and this time they told me because of repeated overdrafts on my account in the past 6 months they are holding the money until FEB 4th. I have bills that need to be paid and they come out of my account automatically every month which is why I deposited the check to begin with. they told me there was nothing they could do over the phone and I would have to go in person to the branch where I deposited the check. So I just went to the branch and told them and they are now saying because I deposited the check in the atm there is nothing they can do. I've been told multiple different things in the past few days and all i'm trying to do is avoid more overdraft fees and pay my bills that NEED to be paid and no one can help me. I've been a customer since 2005 and now all I want to do is close my account. bills come out of my account automatically every month. This is nothing new. I've paid all the overdraft fees and never complained but all this is doing is putting me in the hole again. Not to mention the female that is spoke with at the branch was extremely rude to me. How do I rectify this so I can close my account. Can my husband stop payment on the check? can they makes the funds available any way so that my bills can be paid that are coming out this week? They are penalizing me for the previous overdraft fees but all they are doing is causing me to have more. Is that how wells fargo makes there money?? Any assistance would be appreciated.

Greg C Smith
from Albuquerque, NM
If I could put zero stars I would have. Staff seem to be trained to make money for the bank instead of doing what is best for the customer. Customer service ranks about 3rd or 4th in their daily priorities. Customers are treated like they are an inconvenience. I went to branch to resolve my questions. I complained to another branch manager that Jo Lovato (Assistant Vice President) was ignoring numerous voicemails for 2 days about a time sensitive issue. He called me just before 5:00, I am sure prompted by other manger I had complained to. I told him I was unhappy with his treatment and that another banker had helped me. His response to me was "well you can just be unhappy" said goodbye and hung up on me. I am extremely disappointed with the Wells Fargo attitude of we come first and there is nothing you can do about it ! How do businesses like this stay in business?

Steven Feuerstein
from Billings, MT
Wells Fargo account activity notification! An automated payment to another bank for over $56,000.00 hit my account and rather than notifying me, Wells Fargo seized all accounts pending authorization and still never notified me. When called about issue was told it would be 5-10 days before problem was resolved and my accounts were freed up, money returned to accounts. This is the third major issue with WF in 5 years and I am about to close my accounts! The branch was more help than the so called 800 help line. So now we are just supped to live off credit cards or cash and not worry about any other auto payments that are coming into the account. Absolutely unacceptable and no assistance or accountability!

Roger Lewis
from Lanham, MD
Last January 10, 2018, my brother and I went to Wells Fargo Bank at 2946 Chain Bridge RD, Oakton, Va to open a $10,000 CD and Savings account. We met with Rodrigo Cuellar. He listened to what our request was and proceeded to assist with opening both accounts. The complaint I have is that he should have been more helpful by suggesting a better option because the CD was for one year at .25 interest rate and the saving account of $3,500 was .05 interest. He didn't give any other options knowing that this wasn't a good one. I also called him on 12/27/18 telling him that I wanted to stop the CD. We went to the bank on Saturday 5th to find that the bank branch was closed on Saturdays.
We decided to go to the bank branch at Fairfax market and closed the savings account. Rodrigo Cuellar didn't tell me that I couldn't stop the CD until after the 10th. This Saturday 12, 2019, I plan to close all of my accounts and move to another bank that offers a better return on CD's.

Benjamin W Alexander
from Tallahassee, FL
As a resident of Bay County Florida, I experienced personal and business hardships during the recent storm, Hurricane Michael. My 9mo pregnant wife and I were forced to evacuate our home and she was a high-risk pregnancy. After a few days in Mobile AL with friends, I returned to devastation in Bay County and in my neighborhood of Bay Point in Panama City Beach FL. My personal home had damage and we were without power, internet, cell phone, and water for over one week. During this time, I learned about Wells Fargo offering extended time to pay loans through a friend who has Well Fargo account. I have had nothing but trouble since I try to pay my double payment this week on my car loan. I learned as a result of the 30 day late payment, I was turned over to the credit bureau and my credit score dropped approximately 100 points. I am a hard working businessman who has had several loans both business and personal with Wells Fargo in the past and present. My parents are loyal Wells Fargo customers and do all their banking at your institution. My grandmother has all of her banking needs through Wells Fargo, as well. Needless to say I am very disappointed as are my relatives and we are considering going elsewhere for our banking. All I am asking is to restore my previous score and make this right so that I may continue to recover post Hurricane Michael. Please reach out to me at 850-519-1871 or 850-774-6448 so we may discuss this situation and how to fairly resolve this. Thank you very much.
Benjamin W Alexander

JACQUE LELI
from Freehold Township, NJ
CONSTANT HARASSMENT AT YOUR BAYVILLE, N.J. (08721) LOCATION, I CANNOT SIMPLY USE THE DRIVE IN WINDOW WITHOUT BEING PUT TO THE THIRD DEGREE FOR IDENTIFICATION. THE PROPER PRINTED FORMS MADE OUT IN ORDER, AND DRIVER LICENCE ARE NOT ENOUGH, TODAY I WAS TOLD TO COME INTO THE OFFICE TO FILL OUT PAPERS!!! WHY? MY MANY ACCOUNTS -TWO PORTFOLIOS ARE OVER 40 YEARS OLD AT THIS BANK, MY NEIGHBORS ARE COMPLAINING OF YOUR POOR MANNERS ALSO PLUS NO INTEREST ON OUR MONEY IS MAKING YOUR BANK A GREAT BIG PAIN IN THE ASS! THIS MORNING AFTER THE RUDENESS I ASKED FOR MY DEPOSIT BACK THEN DROVE TO YOUR LANOKA HARBOR STORE ONE MILE AWAY AND WAS IN AND OUT IN THREE MINUETS RUDENESS FREE. BAYVILLE DOSE'NT NEED A NASTY WELLS FARGO BANK AND NEITHER DO I.

Stephanie
from Colorado Springs, CO
Since I got the account with wells for a plumbing job. I never get a bill so from the beginning I've been late. It counties that I still don't get a bill so I don't know about late fees so I pay what I should be paying. Well they decided to call me at work as if I never pay them which I do EVERY month. I tell them about not getting bills they don't do anything about it. Therefore now I owe them an extra 500 bucks in fees mm fuck that . Give me a bill. This company doesn't care about their customers. Make things right

Mehef bey
from Charlotte, NC
Bey Mehef P.O.A. for Mehef Bey
10926 Quality Drive Unit 30946
Charlotte ,North Carolina 28278
November 23, 2018
WELLS FARGO
Recipient Company Name
Recipient Address
Dear WELLS FARGO , Please accept my complaint regarding the conduct of several Wells Fargo employees for violations of Federal Law (listed Below)
In my attempt to open a trust account at the Wells Fargo Instutions at 712 Tyvola Rd, Charlotte, NC 28217, Wells Fargo, 2890 W Hwy 160 Fort Mill SC 29708 and Wells Fargo at 1500 Westinghouse Blvd Charlotte NC 28278 said they could not open the account because there wasn't a manager avalailble to send the documents over to be reviewed and the will have a manager call me back the next business day witch would have been Nov 13 ,2018 but never received a call back.
In all attempts every item necessary to complete the transaction was provided but all persons involved kept insisting a social security number, when ask to verify with there head quarters the same results ,so in asking for a disclosure as to why they needed my social when a Federal EIN was provided no one could give me a disclosure.
At Wells Fargo in Fort Mill when ask to put in my social the key pad clearly stated T.I.N. number but was formatted as a social.
31 CFR 1020.220-Customer identification programs for banks, savings associations, credit unions, and certain non-Federally regulated banks.
(i)Customer information required -
(A)In general. The CIP must contain procedures for opening an account that specify the identifying information that will be obtained from each customer. Except as permitted by paragraphs (a)(2)(i)(B) and (C) of this section, the bank must obtain, at a minimum, the following information from the customer prior to opening an account:
(1) Name;
(2) Date of birth, for an individual;
(3) Address, which shall be:
(i) For an individual, a residential or business street address;
(ii) For an individual who does not have a residential or business street address, an Army Post Office (APO) or Fleet Post Office (FPO) box number, or the residential or business street address of next of kin or of another contact individual; or
(iii) For a person other than an individual (such as a corporation, partnership, or trust), a principal place of business, local office, or other physical location; and
(4) Identification number, which shall be:
(i) For a U.S. person, a taxpayer identification number; or
(ii) For a non-U.S. person, one or more of the following: A taxpayer identification number; passport number and country of issuance; alien identification card number; or number and country of issuance of any other government-issued document evidencing nationality or residence and bearing a photograph or similar safeguard.
42 U.S. Code § 408
(a) In general Whoever—
(A)willfully, knowingly, and with intent to deceive, uses a social security account number,
(8) discloses, uses, or compels the disclosure of the social security number of any person in violation of the laws of the United States;
None of the Federal was acknowledged by Wells Fargo and when asked who would I hold liable if the account was comprised no one had a answer ,please look into this matter and provide me with a remey so I can have faith in going to a Wells Fargo institution
Sincerely,
Bey Mehef P.O.A. for Mehef Bey
Ps Will be mailed to you also

Angie Gibbons
from Conway, SC
Wells Fargo office in Conway on 4th Avenue - service is terrible at drive up there is one teller that works 4 lanes almost 10 minute wait everytime go there

Rhonda Wood
from Alexandria, VA
I want my $600 back I had my lawyer look into the Charge off or set off and she said that what you guys did was illegal Wells Fargo took $600 from accounts that was not linked together and my account was not in the negative for 180 days

jackie frenck
from Wickenburg, AZ
My dad had died about 8 months ago and he has a checking acct and there is about $5,000.00 in it and I am in charge of his will and I have been trying to close the acct. but the employees of the branch in az. they are giving me a real hard time about the whole thing and I do have a death cert. he lived in Florida of the time of his death and all I get is the run around I need to pay some bills of his that he had left first thing I was told that I need to go to Florida to close the acct. and I know that is one big lie so somebody needs to help me get access to his acct or I will go to the BBB and file a complaint and go to where ever I need to go to and put up a big stink I really hope that you can help me or ELSE!....thank you and have a nice day

Jim Kozma
from Hoffman Estates, IL
I have held brokerage accounts at 4 different firms but had started consolidating in recent months. The account I maintained at Wells Fargo was over 55 years old. I had maintained it since I was 10 years old and had a broker here in Chicago.
About a month ago I was working with my 93 year old mother to close her account since it had a small balance and actually was costing her more than she was making-while she handles her own affairs I maintain a power of attorney.
Since her account was moved to the 800 number she called in. -
-I was present-When the person on the phone heard my voice she told my mother you have to call back without him there.
-We both told her I have her poa-she said I don"t care
-I then told her I am getting tired of the Wells Fargo crap-since they had required me to set up a seperate brokerage account in New York to handle my company RSUs.-SHE THEN TOLD ME SHE COULD SHUT THE CALL OFF ANYTIME SHE WANTS.
-I asked her to put her supervisor on-she then told me he would not get on the call.
After we ended the call I had my mother call back on her own. She sat on the phone 15 minutes-then you system disconnected.
My mother than called back the next day and lalked to 2 other individuals who closed the account-her money is now safely in a cd at bmo-harris bank.
As a result of CYNTHIA'S BEHAVIOR I RECENTLY CLOSED MY ACCOUNT AND MOVED ALL MY ACTIVITY TO AMERPSRISE-WHERE I AM RESPECTFULLY DEALT WITH. MY SISTERS HAVE ALSO CLOSED THEIR ACCOUNTS AT WELLS FARGO AS A RESULT.
I will tell you I did have some pleasent dealing with another call I had with a gentlemen when I set up my on line account. I also do understand the need to protect seniors. But I will not accept the rudness I experienced from Cynthia or anyone else I am paying to provide me a service. I also do not like the suspicous chain of events when my mother told her she wanted to close the account. I will never use Wells Fargo again.
i
-

Leo Williams
from Warrenton, VA
Account# 0333986941
This has to be the worst process we had, this started with a lose of income, granted we never fell behind when this started, but we came to Wells Fargo for help once we knew what was happening. we started the process, after explaining our status, we had our loan explained and lowered then it when down hill. We when though 4 people and 3 loan processes, and found out last week that we are in worst shape than when this started. They took us though this process 3 times, and now we were told our Loan is higher after all the months of process, we been told our interest rate when up, and our payment had increased, it like they rewrote our loan, all that we needed was a short term decision until my wife got a new job. what we found was the worst process, and this has to be looked at by executives, I will be calling them about this issue along with the BBB along with the Consumer complaint division. this was just wrong!!! I can't believe we had 4 processes to get to this point. Is this how the process works.
Leo Williams
757 560-2316

Surya N. Satapathy
from High Point, NC
The manager at Wells Fargo in North Main St., High Point, NC whose name is Gina A. (i don't remember her full last name but it starts with an A., was making eye contact with me to disapprove of what I think of my receiving financial disability from the government. She knows I am receiving disability from the computer screen at Wells Fargo Branch. When I confronted her with this complaint in the presence of my mother, she flat out denied it (in other words, lied). She and I and my mother got into a heated discussion of what I think was an insult to me and my mother. I am not going to bank at this bank in the future. The tellers at your Wells Fargo banks all ask me about my working status and i feel this is a personal matter (when I work, what my daily plans are, and what my medical diagnosis are). It's none of their business. I am very unhappy with your bank. You do not live by Courtesy sir.
Surya

Jerry Cruitt
from Minneapolis, MN
Dear Sirs - Almost specifically a month ago (within a day or 2) I had an appointment in downtown Minneapolis at the Hennepin County Administration Building. I was told there I needed a copy of my bank statement (I should have remembered, but I inadvertently forgot). Fortunately it was pointed out there were 2 large Wells Fargo buildings, side to side on Washington Avenue, 2 blocks from where I was. Now as a relevant aside allow me to inform you I have a deformed leg (created by a doctor when I was 12) which causes me a great deal of pain increasing in gradation the more I walk. I made the painful stroll to the bank to obtain the simple, easily accomplished, bank statement. I talked to an Asian gal and showed her, by request, 4 different forms of I.D. however I do not have a drivers license. Her name was Pa (or so she claimed) and refused me said statement despite 4 ID's, and my offer to take my valid Visa card and use the PIN obviously known only to the holder of the account - ME! This, of course, she declined. This denial caused me a great deal of unnecessary time, pain from walking on my leg, and further effort the next day. I am using this venue to see what you plan to do. I am checking on small claims court. I don't know if I was treated so poorly because I am White and it has become quite vogue to treat Whites poorly. I have had a checking account for circa 10 years. Thank you.

Denise king
from Charlottesville, VA
Your Wells Fargo service manager at fashion square location had a retail customer ( the pantry) come in this week asking about a couple of team members. Sherry Turkey replies to her that The lead teller was fired for trying to steal money and The other service manager she left but between me and you I think she was stealing too she also added that the svm that left got surgery to get some enhancements done. All untrue!
This service manger should not be speaking negatively to customers about what goes on in Wells Fargo and definitely shouldn't be giving her personal opinion about people she thinks was stealing. If this doesn't cease immmediatly she will be hearing from an attorney and since she is your employee the company is as well. This is an awful look for the company a service manager telling merchants she doesn't personally know that she thinks other team members were stealing.

CK Tan
from Zhangzhou, FJ
We made a wire transfer to Wells Fargo bank from China with a mismatched beneficiary name and account number. Wells Fargo bank telexed our China bank informing us on this discrepancy and asking us what we wanted to do. China bank telexed back asking to cancel the transfer and refund the fund back to CHINA. 3 days later Wells Fargo Bank said the fund was "passed thru" to the account, inspite of the reported glaring discrepancy. We asked for refund and received total silence from Wells Fargo.

Darrell Davis
from Montgomery, TX
I mailed a check for $500 to Holly Hunter (469-951-6919) in Dallas to thank her for some assistance she had provided me. When she tried to cash it at the 1420 West Mockingbird Lane in Dallas, 75247, heavy Hispanic lady at drive thru teller would not cash it and called the police. They took Ms. Hunter's identification and branch manager George Gonzalez was abusive to her and they would not cash it because I had wrote "Thanks" in the subject line. After almost an hour they finally called me to verify the check. When Holly asked for an apology, they said she didn't deserve an apology. I have been a Well's Fargo client for over 30 years and this is no way to handle your customers. I am considering changing banks if you employ individuals who treat their customers like that. All they would have done was say hold on while we verify the check! You owe Holly Hunter an apology.
Darrell Davis - Account #8327398338

Vincent Allen
from Washington, DC
Approximately a month or more i had a disagreement with a Bank teller over a address change on my debit card and State id i gave the teller my address as i often do (this is the first time i had service from this teller.). I'm mostly served by teller Ms.Anna and i never had any problems with my cash advance request so i knew the problems existed with the teller whom was assisting me and my address change.as I've stated i gave the teller my address as i always do with Ms.Anna . for some reason my cash advance was denied and i was personally offend behind the fact the teller was not forthright in my card being denied i left and went to a atm in which my card was accepted i return to the bank and explain all this and i question her again hopeing she'd admit her mistake and she didn't over my address at this time words past and a manager steped in and the matter was closed.since then i have used the bank with out problems and teller Anna has service me and a clear record serach will verify my statement that since my mishap with the other teller I had been serviced by teller Anna.Therefore i don't understand her actions on or about 9/26/18 when i went to her window i was advised by teller Anna that the next teller could help me with my cash advance so i went to the next teller whom was pleasent and professional before my my business was over teller Anna came to me in front of the other teller and advised me she could no longer be of service to me over the disagreement i had with the other teller over a month or so ago and i stated this to as she walked off saying she didn't care.what confusing to me is why reopen a issue that old and resolved unless you're trying to create a incident or you've subcome to your personal prejudice towards a person of color.I believe her racist veiws gave her the opportunity to deny me service without due process and voilates my consittution rights to fairness and discrimination.I was not barred from the bank or pose a harm ful threat to anyone in I've other employees in disagreement and they've return to the bank and receive service without facing discrimination. I'm going to pursue my claim against teller Anna because i believe stronly....it was projudice and race related.yours turly, Vincent Allen

JULIET BENIN
from Brentwood, CA
To corporate office and all customer service members of Wells fargo Bank:
Today 9/21/18 i have encountered a shocking and impossible thing that your bank cannot do for a customer service.
My payroll department where i work did a direct deposit to account which of 1,215.91$ the achtranaction but just sitting there, it did not or WF personnel did not transfer to my new account. I have tried several calls to several wells fargo customer service including the ach department.
My calls just went down to back and forth, then i went in to the branch where i opened my new account to seek their assistance so that i can with-
draw funds but still no one can transfer the amount to my open account.
I am the most frustrated human being possibly on this very moment of my life. There's just got to be a way to help me, after all the money is there!
Your system is not completely helpful. i have to wait till Monday even tuesday i am told.
My appeal, begging, calling, goin in branch 'NO HELP" I dont have money to live for three day??? im on medical leave during this time.
Is there anyone left in this institution that knows everything?????.
desperate customer,
Juliet Benin
9257871222/acct#7958791704
P.S. my employer is also wells fargo customer

sylvia
from Mooresville, NC
The branch on Reynolda Rd in W-S, NC is the worst branch to deal with. They are very incompetent and do racial profiling there (that is the bank manager). I would give them a negative 0. Please use another branch or get another bank. I was picking up letter from prior interaction with banker rep. since he was not there the BRANCH MANAGER came and says I'm gone check your account for FRAUD and then tell me the same thing I was there for and wrote the letter with how I needed to explain to the company about future checks. No then he says I AM WRITING IN BLUE IT SO IT WOULD NOT BE COPYED. I ask for the statement so company could know what they was saying about the check as to stop me from having to get it verified everytime I come to do BUSINESS. I did not ask to check account nor ask for advice I already spent 30 or more minutes with the prior rep and just wanted the statement of what they saw as a way to not have them go though the same process each time. Then says well its cearly your money. RACIAL PROFILING

Christian
from Des Moines, IA
Keep receiving spam emails even though WF told me that they would take care of the problem... last year. It is coming from one of their employees (Katherine E. Hunt, katherine.e.hunt@wellsfargo.com) sending me links to sign up for services.
Not a WF customer at, all.

Clara Barksdale
from Colorado Springs, CO
I went into Wells Fargo Bank to make a deposit into my sister checking account. I am not a signer, she lives out of state. I told the teller that I needed to make a cash deposit to her acct. I had her full name, address and phone number if she could get the account # and deposit the funds? She told me she was not allowed to look up information on customers that I needed to give her the number. I asked for the manager and told her that since I am not on the acct. I have no acct#, The manager informed me that she could not accept cash deposits I thought this was a joke. She said they could take a check or money order, but no cash due to money laundering. I said I am money laundering $70.00?. She said we have the rules no cash policy and we can make no exceptions. She refuse to take my $70.00 cash deposit which was legal money, but would take a check which could have bounced all over Colorado and the information could have been bogus. You are so scared of money laundering that you are scaring yourselves out of business. I worked in banking for 19 years and we had a limit set on how much cash deposits could be taken due to money laundering. I think that manager could have made an executive decision she knew $70.00 was not money laundering. I informed my sister of the incident and made a suggestion that she should close her account with Wells Fargo Bank immediately. Please understand my anxiety and there are others who think the way I do especially you older generation who are the ones with the money.

E-mail id
from South Haven, MI
Location: WFC-McAlpin-Savannag, Ga.
Complaint: Refusal by Teller & Branch Manager to accept WFC check for processing. ID provided with
eyewitness-endorsed in Staples "permanent Thin-line Duramarker" as I've done may times before.
Even with properly provided ID; Branch Manager (had to ask teller to get) said WFC policy did not allow for this type of instrument ("Sharpie") to be used for endorsing checks and would not complete the transaction. She said I had the right to go to another WFC branch. Your Manager's actions were irregular, inappropriate, nice, but inexcusable condescendingly rude and bordering on, if not, WFC non-customer discrimination.
I had with me my wife who is a WFC identifiable account customer (proof provided & verified) and still denied check processing until I was verbally forced to endorsed check with a ball point pen. My wife also endorsed check, produced ID and additional ID of her bank card. I left the bank "hot under the collar" and she continued with transaction.
I need to know if it is WFC policy(I was told by your Branch Manager it was) NOT TO ACCEPT a WFC, properly endorsed, witnessed and properly ID check for cashing if the endorsement is in INDELIBLE PERMANENT INK and not ball-point pen.
Please advise so I will know how to proceed.

Jessica Foberg
from Denver, CO
Shame on you Wells Fargo. Yet another aweful experience courtesy of you Wells Fargo. Line out the door on a Saturday to cash my check on my break been here for 40 minutes they won't let me use the bathroom and there's a line leader / bouncer I guess. Instead of standing there looking at your customers in line open another lane. Cooperate America gotta love it. Probably close this account

JOHN CAMERON BAYNE
from South Plainfield, NJ
Hello:
Today I came in to the bank to cash a USLTER BANK CHECK for almost 80,000. Ms. Cisco was exceptionally unprofessional, combative and hostile in a vindictive manner at all attempts made by Mr. Brewster to assist me as he was instructed by your district manager in the past.
I spent two hours at the LYONS AVE branch with little or no assistance from Ms. Cisco to Mr. Brewster. She purposely sabotaged all his attempts to cash the verified by phone bank check without a ten or two day hold with a portion of funds released to pay WF DEALERS ACCOUNT and account balance on checking which were my goals today.
She refused his attempts to cash the check as first agreed and decided to leave the bank as I was still sitting with a very patient and professional Mr Brewster as I was held hostage from 3:30 to 5:30 pm with the most disturbing, disgraceful customer service.
I had no idea that she seemed to be making a personal attack against me because I asked questions regarding policy and turned it into a personal debate and competition rather than a customer service issue. This seemed in retaliation for past issues and bad customer service I reported in the past she was involved with as well.
I felt threatened as she seemed to escalate the situation unnecessarily to create a scene as I sat speaking with Mr. Brewster. I was never asked to leave and she seemed to be calling the police on me to escalate the bank guard to become unprofessionally aggressive where there was no need. I am taking this disgraceful and disrespectful situation to corporate immediately tomorrow, Tuesday. I walked into the bank at 3:30 and was held hostage until 5:30 as she refused to help Mr Brewster who again was exceptionally professional, calm and business oriented to solve the issues at hand of a PMI customer. I can only take her unethical behavior as a direct attack of a vindictive nature. I was professional at all times as she refused to assist the young man who again was designated to assist me by your district manager and you. I will be bringing this to the district manager and corporate office.
I will not accept this denigrating behavior in my community bank. Our Mayor's office and business affairs will be informed of such unethical hostile bank services in our community again. Please assist me with contacting your district manager to file a formal complaint. This is the second large check I have posted at WF. I left I wasted two hours with disgraceful unprofessional and unethical customer service. WF is trying to improve it's public record and community relations.
I understand you are on leave with you new arrival; congratulations! Please don't let this upset you. However, I am taking this complaint against Ms Cisco very seriously; as a business and community man in my fifties this repeated atrocious customer service must be addressed throughly and rectified.
Sincerely,
J. Cameron Bayne
347-528-4343
Sent from my iPhone

Barney M Perez
from Rhome, TX
Dear Corporate:
On 19 July 2016 we went to the Wells Fargo Bank Branch 3570 S.W Military Drive, San Antonio Texas. My sister and I were escorting my father who is a main account holder Mr. Barney G Perez. My father needed some answer that he was questioning on his account. Of course our other sister has a POA to his account. So your customer service rep at that bank a lady named YESMIA totally disrespected my sister and I stating that we had to no authority to help my dad out at the bank and he was present as well. She stated that even though my father gave us permission to ask questions on his behalf, she would not allow it. All she did was send messages to our other sister that has the POA, by text and computer that we were at the bank with my father. This is totally un-professional and cannot be tolerated. My dad had questions about the POA Holder this is why he wanted us to take him. But this lady YESMIA treated us like common criminals. We confronted her to go get here manager, she left and never returned with herself or her manager. So we were forced to leave without rectifying the problem. I called your complaint line already, and the manager has been emailed but has never returned my call, that the WELLS CARGO REP IN VIRGINIA DIRECTED HERE TO DO BY EMAIL. I was truly thinking of opening my business account at Wells Fargo, but with people of this character working at certain branches has changed my mind totally. I cannot believe that branch people like YESMIA AND HER MANAGER totally disregard any directives that come from your corporate branch. That is total disrespect to your own organization.

Let the l harris
from Albertville, AL
Been customer at this bank over 20 years ..got a major complaint have always paid my payment on time always sent my daughter there to pay my may payment to be told by Gina Smith in drive through her payment was pd?? I said pd??? She said through a direct draft??? Argued with her she don't do direct pay???!! Now we are sent a bill for 72 dollars closed my acct ??went to pay next month told acct closed?!!!!I am 79 years old disabled in oxygen 24\7 cannot even get out house have had to get out in 100 degree heat to go to bank still not for fixed???this bank manager Christy and Gina Smith knows they made this mistake not my issue???I have turned you into the fdis justice dept we want this acct back to good standing where it has been for 20 years I want this girl fired for extreme mental abuse of a elderly for putting me through this horrid experience

Elroy Tompkins JR
from Houston, TX
Close to a 1000$ was taking from my wife and I,joined account, purchased a rental from Enterprise for (around) 222.00$)wk rate which my wife and I authorized, another payment for half of week rate. Around (115$) the rest of the transaction taking from Enterprise after the first to is a crime, we did not authorize for our account to be emptied of our last and was put 400$ into overdraft..we had intention on maintaining our account and growing and that was snatched from us and we have not received any form of help to obtain our funds..pls help Thanks very Much..God Bless!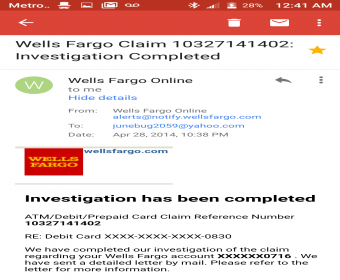 Sean R Murray
from Young, AZ
The Pleasant Valley Fire District had purchased and financed through your company a 1994 International 4600 Fire Engine. The Loan wa spaid off but we have yet to receive a cleared title from you. Can you find and clear this issue up as we are attempting to sell the engine and need the title
Contract: L003088
Issuer Number: PLEASANT01
WFS CUSIP: 727993AA5
Purpose: 727993AA5: Muni Lease; Purchase of 1 used 1994 International 4600 Fire Engine
Sincerely,
Fire Chief Sean R Murray, PVFD

Sandra K Lavely
from Orlando, FL
I am 62 yo and became a widow on 12-25-2017. That was traumatic enough but on my accountants advice I went to the bank to make my daughter a beneficiary in the event of my death and had to remove my husbands name. We have been with this bank since 1981 when it was Atlantic Bank and every other name in between, married and all joint accounts. My husband had bill pay set up several years ago as he did the finances and the day after he was off the JOINT account all my bill pay was deleted. Nobody ever told us it was connected to his social security number and it would be closed and not only that all my bill pay history is gone. My banker has set me up my own account now, extremely stressful as I have had to make numerous phone calls to find account #'s, addresses, etc. It was our understanding that bill pay was a service to customers with checking/savings accounts which in our case were all joint- Roy 'OR' Sandra. How would I have ever known all my info would disappear because it was associated with his SS#. Nobody explained that or asked me for my SS# when they opened my new bill pay account. This has been more traumatizing than I can express. It should not have happened and I will go through the court system if need be to get that history back. I am not threatening lawsuit I just want back what is mine! I deal with the Wells Fargo Bank Orange City Fl. 32763.

Maria Chiasson
from Tampa, FL
Knowing check were fake but still cleared them and put them in my account.Now they expect me to pay for them even though they knew they were fraundent. Need to check youself.

Eileen Hirschhorn
from Allentown, PA
After rolling over IRA CD into savings IRA new acct was not set up to distribute by bank as were previous CD

Russell Marley
from Phoenix, AZ
Have a Wells Fargo account have been in the hospital for the last 5 weeks made arrangement with my mortgage services to change my payment to the 14th. They still put it thru when they felt like it so Wells paid it an started a land slide of fees they just sent all the small drafts. Same thing this month not something you want to deal with after coming home from hospital.. about 800 in fees so far
Have feedback for Wells Fargo?
Thanks for your feedback!
Sorry. Please try again later!