Walmart
Walmart Complaints Continued... (Page 11)
1197+ reviews added so far. Upset? Call Walmart corporate: 1-800-WALMART

We had walmarts striaght talk plan. I cancelled our phones on september 14, 2012. Was told that September 15 the phones would be cut off. Got a bill on October for $17.11. Called to verify that was all i owed and was told it was right end of story. Never mentioned anything about any promotion. Now i get a bill for 75 dollars on nov. 23 that's due dec.03 . Called to find out what was up and was told the 17.11 was a promotion and that i still owe 75. What? I was never told any of that. Why then did my bill say 17.11 with nothing about any promotions. Then they go on to say we received credits for i don't know what. I have no idea what they are talking about. They in no way wanted to here what i was telling them except for the fact that I owe them money. Now I'm supposed to pay for phones that haven't been used since september 14. I think this a total rip off and everyone needs to be aware of what they are doing.

i have used your pharmacy in clinton,warsaw,and now versailles mo. get text that prescription is ready.have someone drive miles to get there and nothing ready.i recently had a heart attack and was life flighted to hospital. iNEED my meds but your staff is rude and does not care.your customer service is a JOKE.i will find a pharmacy that cares.

I have to get this off my chest. We were at the airport in Highfill last night to welcome home a Hero from Afghanistan on R&R. A coincidence of overbooked flights and American Airline screw up's led our lives to intersect. It began by American Airlines in Dallas sending Him to the wrong gate, causing Him to miss His flight. There were still two more flights to XNA, so we were not overly concerned, simply an inconvenience for Him and His wife. However we did not know that both flights were overbooked. They asked for volunteers: Anyone willing to take a later flight would receive a $500 flight voucher.
Then came the announcement there was, the airline representative said, a soldier on His way home from Afghanistan, and He needed a seat on the flight. It wasn't a hard decision for two passengers, they volunteered. But as the flight was overbooked by 3, two un-Americans jumped in front of this Hero, who had been traveling for two days, and took His seat. The USO and airline representative repeatedly called for assistance for this soldier. No one else stepped forward. The calls for volunteers may have lasted only 20 or 30 minutes, but it seemed hours.
It was almost unbearable as we stood with His Wife waiting for Him, now delayed for over four hours, to see if someone would step up on the next flight and do the right thing. I had to walk away as more than 100 passengers refused to help. Then it did become unbearable when, in a voice laced with desperation and tears, the airline representative and USO personnel pleaded, "This young man risked His life for our country, and can't any of you give your seat so He can get home to His family?" Those words hung in the air, and made me feel physically sick. At the same time it made me tremendously enraged.
I could not believe that fellow Americans were so disgusting. Finally this Hero was put on the very last flight, and arrived around 11:30pm. I had trouble sleeping last night; I could not get out of my mind the image of the solider or the voice's pleading for them. Or the pathetic, repulsive, stomach-turning, group of passengers on that plane who, in my humble opinion, their names should be published so everyone knows what they did. What tops it all off, this soldier personally knew four of the passengers who worked for wal-mart, and refused to help (they should be fired) and wal-mart should be ashamed. They profess to be supporters of our Military? Give me a break.
Wal-mart is "supposed" to be supporting out soldiers but this shows that their employees, upper mangement at that do not!

I was in your Listowel #1160 store a couple days ago shopping i had bought 8 in total tops this winter and 4 of the 8 within 2 washing had pinprick holes all over them and they balled also.I pointed this out to one of your associates and she said i should inform the head of ladies wear of this ,so i agreed to.I was not looking for replacements i just wanted them to have a heads up on this problem with this certain item.But the head of the ladies wear Christine wasn't interested ,she basically told me this happens , too bad deal with it u get what u pay for .Needless to say i was a little stunned along with the associate that asked me to tell her about this .To me this was poor customer service and customer relations .I have shopped Walmart stores before but this new store in a small community is not a store i wo0uld recommend.

I needed to run in the Kimball Walmart tonight around 9:30p.m to get a few items. When I went to check out there were 2 registers and 2 self checkouts open and a line in each one. I stood in line for the self checkout and the manager or whoever she was decided to close all the self checkouts and open up another register. So we went to the other register and stood in line while they attempted to checkout a couple but apparently the register went down. We stood and stood and stood waiting for someone to open up another register! There were at least 10 people in each line and no one appeared to be very concerned. When you have people waiting to purchase your products you need to have someone ready to take there money.

The Big Spring Texas WalMart charges more for everything than other WalMarts and is always out of products. They told us they sold all the distilled water to the local Prison because they could make more money. They could order more for the prison and still have enough for the public. The are always out of products and the frozen food section is a disgrace. They just stack in the frozen food and you can't see the front of the product. It makes for a very unpleasant shopping experience and they are always short of cashiers.

After standing in line for over one hour it is now my turn then I find out that the Walmart Nikon black friday cameras that are on sale they only have 2 in stock. I was livid this is the most stupid thing that a store can do to a consumer ready to spend cash not a credit card purchase. The store was in Gonzales, Louisiana and it will be a long time before I spend my money there again, Walmart black friday is a huge scam and I won't stand in line like this ever again.

Was at Walmart in Nebraska City, Nebraska. Tried to purchase alchohol. Had my 25-year-old daughter with me. They would not sell me the alcohol because she did not have her id. This was ridiculous since it was obvious we were two grown women. I understand this is a Walmart policy. After visiting with the Nebraska Liquor Control Commission and revieiwing their regulations and statutes, the state law is only concered with the purchaser. No where does it mention they have a duty to check id of anyone with the purchaser. Also statute 53-168.06 states "Nothing in the act shall prevent (1) the possession of alcoholic liquor legally obtained as provided in the act for the personal use of the possessor and his or her family and guests." If I have legaly purchased this alcohol and take it home to share with my daughter (who is 25, by the way), state law says I have every right to do so. By preventing me from buying this alchohol, Walmart is infringing on my right.
And the person making the judgment call on whether or not the person looks of age is the clerk. That is also a concern. You can't convince me that they are being fair and consistent in assessing someone's age. This policy will cost them business. I will not do business there again.

My boyfriend wanted to pay he's Wal-Mart credit card off so he got a cashiers check and went to customer service to pay it. The customer service lady would not take the check. She said it was against their policy to accept cashier checks. Yes my boyfriend got upset because now he had a large cashiver check he couldn't use. When he said he wouldn't do business with Wal-Mart anymore she told him "well you have to do what you have to do" ever since that day he refuses to shop at Wal-Mart. This bothers me because I usr to like shopping there. I wish Wal-Mart wiukd do something to fix this problem so he would be willing to go back. Ps we did mail check in and the corporate headquarters had no problems takuing the money

I have been meaning to write you to complain about your Dunvale store in Houston, TX for quite some time, but yesterday's
rudeness to my wife was the last straw. The store is filthy and there seems to be no interest in keeping it clean or orderly. This is an anomaly among most of the Walmart stores I have visited across the country. Unfortunately it is the nearest one to my home, but I'm off to Target today and Walmart Dunvale is on my don't go list. We have shopped at Walmart since there was a Walmart, but we are now willing to pay more to avoid your "dump" on Dunvale St. This cannot have escaped the purview of Walmart management, so my conclusion is that you don't care. With as many people who are out of work, I can't understand how you manage to take the worst of the worst to employ in this store. I am happy with our decision to stay out of it from now on.
Done with Dunvale

On January 2, 2013, I went to the Walmart store 1672 in Ashland, WI to buy winter tires. I already had Wrangler all season tires but I wanted two snow tires for the back wheels as I do not have 4 wheel drive. I was sold two Bridgestone Dueler RVT tires as snow tires. When I went to Walmart today to have my snow tires taken off and replaced with the one year old Wranglers, I was told that I didn't have snow tires, the Duelers were all season radials. Walmart misrepresented the tires and I would not have bought them if I had known they were about the same as what I already had on the truck.

i have not been shopping on black friday since 1989. however you advertized 2 things that i really needed and wanted, on sale thursday. i read the advertizement and one item( the 5 gallon shop vac, was available at 8:00pm). i got that item at 8:00pm. the other item was the 40" tv available at 10pm. i got in line at 8:30pm ready to stand in line for the 1.5 hours to ensure my spot. my daughter wentup to the sales person to make sure i was in the correct spot and was informed that all the tv's were sold out. now how in the world can you advertize an item available at 10pm-11pm when they are already gone at 8:30pm. this happened in waycross georgia, walmart has shown me that their integrety is poor in this store and i never shop where customers not valued. if i as a customer try to follow the rules of the sale so should walmart. i am very disappointed in walmart. i expected more.

I am sick and tired of going to walmart's in Wis., and the shelves are empty and its very common stuff like campbell soups or mountain dew or spaghetti sauce They always blame it on the warehouses not sending stuff. Also on a busy day and they only have four check out stands open even on a Friday or the first of the month when everyone gets paid their social security or their welfare checks.
Either way, I am sick of being six deep and no one opening more lines. If I have to wait again in line I am going to leave my cart and just walk out. I have seen several family's due this lately. And you ask them (walmart employee) and they said there isn't anymore people to help, yet I see employees walking around stores doing nothing.
I think the mangers need to jump in and help instead of just standing there and watching the lines get bigger and bigger. I can see this after ten in the evenings but during supper hour or mid morning this is unacceptable ! Walmart needs to step it up or lose out on a lot of customers.

Recently Walmart announced sales were down and blame it on the economy. Well if they would stock the stupid shelves their sales would not be down. Is this a game or what? Rotten cauliflower, 1 bag of Kale at a time. No spices. When you ask the clerks they say well according to their little gun/tracker there will be 20 bags of edemaes somewhere but not in the freezer and they do not want to go get them. Do they think we are that stupid

About 8 days ago, I bought a digital camera at the Walmart store in Sulphur , La and six days later the camera would not work so I took it back to get my money. I went to the customer service dept and I was sent to the photo lab, then to the electronics dept, then back to customer service. the people at the customer service dept were either poorly trained or incompetent as well as the CSM. It took both of them about 20 minutes to get the job done right and throughout the whole thing I was asked silly questions during the whole ordeal. If Iam returning the camera , why would I still want the memory card for that camera. It should not take 40 minutes to return a product that were accompanied by the receipt and only bought less than 2 weeks earlier. Un fortunately I will not be returning to this Walmart store, EVER. Even if I have to go elsewhere and pay more for whatever I intend to buy.

I ordered a product from walmart.com and was to be shipped to the White Plains branch. I received an email stating that my product is ready for pickup. I called numerous times to ensure the product is there. No one answered the phone when I was transferred to the appropriate department. I made arrangements for a large vehicle to go and pick up the item. I live about 30 minutes away, we drove all way only to be told that my product is not ready. Firstly it took numerous attemots to get someone in the area to assist with finding my product. When someone did come out we were told 3 different answers as to where my product is? The first gentleman said he didn't know what it was. then a second person said it is being unloaded from the truck and may take 15 minutes to 1/2 an hour, that we could stick around if we like. So we did even though I was pressed for time to get to work. When we returned 20minutes later the Manager of the walmart.com Ms. Veronic stated that my product will not be ready for pick-up today. I explained that the email was sent and said my product is ready for pick-up she just rudely said that well they send the email but it's not ready. I ask to speak with the manager and she claims she was the manager. I attempted to call the store manager later but was told he is not in, they asked if I could like tp speak to a core manager and was left on hold for more than 5 minutes. At this point I am disappointed in this entire experience and would like a resolution to the problem.

I come to your store on Richmond road in Lexington quite often and it never fails that the lines are ridiculous and take sometimes 30 minutes to get through. I came to exchange something today and there were 7 people in line and 1 person working the counter. The lady 2 people in front of me finally walked out 15 minutes after I got there and said she had been waiting in line over half an hour. The customer at the counter took another 15 minutes just after I got there. You need to better staff your store and I will not be coming back after this incident. Meitner never has this issue. I don't expect you to care about this complaint but I'm sending it anyway.

I am writing this complaint on the behalf of my mother, Anitha Westbrook. We had bought some paint at the Temple Location and was truly done wrong we were accused of things that were not true by the employee also, she made some bad statement on a paper that she had written about us not know what was going on. We were told three different stories from managers. I would like if someone to contact me as soon as possible concerning this issue. I have been trying to get this issue resolved for a while and I have not been heard. I am needing this to be stopped and straighten out.

I really can't believe how rude the Walmart is in Checotah Oklahoma. First of all I work in the customer service business for a major company and when I went to go by fruit I was told I'm buying to much taking from their customer but I'm sorry I buying about five hundred a week and in the summer it will be a thousand a week and if I take every piece of fruit I thought it was helping produce margins as well as mine. So today my daughter didn't know that she had to have me with her to buy body jewelry so the lady was very rude and hateful why is Walmart like this. I understand you have rules and regulations but they can be explain little better then how it was today . This my local Walmart I live in Eufaula Oklahoma and I spend a lot of money at my local Walmart but if this continues I will go to Muskogee it getting really ridiculous.

The store and bathrooms are filthy. The clerks never wipe the counters off by the registers. I hate to lay my groceries down so end up holding the items until they are checked and put in bag. Secondly, the store is the worst stocked in the area. We drive 30 miles one way to do our monthly grocery shopping because we can't get what we want at the Okmulgee, Oklahoma 74447 store. We went there today to try to shop and we get upset everytime we go there. We end up having to drive else where to finish our shopping. Example (frozen breaded Okra) I was told they no longer carry it and to complain to Head Office, so that is what I am doing Surely, something can be done about these issues. Thank you.

How dare you take people away from thier families on Thanksgiving. Especially when i know all you big wigs making 6 figures a year are off spending it with your familiee. This is a disgrace. Families have so little time together but to take moms and dads away on the holiday. I am totally disgusted with you all. I hope walmart crashes and you are all unemployed within a year. I know you pay your employees very little and treat them badly and you all make your big saleries off your little people who work in the stores. You are all trash every one of you. No family values practices at walmart that is for sure i was promised a trampoline for black friday i had a ticket a CSS or that was she was being called her name was michelle give the ticket.

A backroom associate in the Twin Falls walmart named andrew has been very rude to me and my friends when we have gone into the store. He also makes rude comments about my daughter and my husband! I am sick of going into walmart here and getting treated poorly by him. I have never met him before I went to walmart so there is no reason he should be saying these things!!

To Whom it may concern at Walmart: to start I'd just like to let you know I have no complaint about walmart in fact I'm a very loyal customer and I love the low prices, I just wanted to say I purchased a cosco sway n play swing there in the process of moving so I couldnt return it after I lost my reciept and box during the move when i realized it didn't work. The swing would turn off after a few seconds of turning it on and never worked for me, I know it must have been a faulty swing and I paid about 60 dollars for it, I know I cant get a refund now but i thought maybe you could atleast give me back something like a small amount on a gift card for the trouble if not thats ok I just wanted to tell you about the faulty swing i never got to use. Thank you for taking the time to read my letter, your customer, Jennifer Gomez P.s. my address is 466 Doxey street, Ogden, UT, 84403

On March 18,2013 I went to the Walmart Store on East Franklin Blvd. I am a regular customer at this store. I was in line and the cashier had 2 customers in front of me. Each customer was doing price matching and not one time was an ad presented to the cashier. Both of these customers were caucasion. As I approached the counter the cashier and another cashier both pulled out store ads and the first thing she says is "What are you price matching today? I looked at her and said how did you know that I was price matching. According to the tv advertisement you dont need an ad for price matching, so with me being a black female there was discrimination shown. I am in the process of seeking legal action in this matter because I feel that as a loyal customer my rights were as a person were denied.

went to store#5166 in deming, nm...stackout cuervo tequila w/mix(2 bottles) listed at $13.47 on display stackout. when i got home i seen it scanned at $16.38..wen t back 2 days later to shop and took receipt to customer service. was told they could not do a price change on alcohol. when i questioned this i was told it was a federal law...not wanting to argue i threw up my receipt. as i was sitting at home fuming i need to say this. i was a liquor store manager in the state controlled wine and spirits stores for 15 years. there is no federal law for this. if the same would happen at any of our state stores the manage would go to the s/o, and scan the upc and do a price check. if it was scanning higher then the sale price the customer was given the $ difference and the upc price changed so they reflected the correct price..after spending about $400.00 a month in walmarts i find this practice appalling. at least tell your associates to use a better lie!!!

I was at West Midland Walmart and once. Very badly by one of your employees that is collecting shopping carts. I was waiting on somebody that handicapped had my car motor running my flashers on she got very nasty with me I also called to talk to the manager talked to her on the phone and she was about just nasty this happened around two o'clock in the afternoon on February 3 you need to program on how to treat customers are waiting in bad weather for somebody that is handicapped. Sincerely Your Mr. Edward Hess 4918 Roberta Dr., Pittsburgh 1526 Pennsylvania a number 412 – 897 – 0877 . Very discussed customer

Wallmart in all its wisdom has decided to discontinue the grey colored Dikies brand work pants. Now the only choice in color remaining is the dark navy and black two colors very similar to each other so really just one choice.
These are work pants and I use them for such for the past many years. As a painter, drywaller and plasterer my employees and I use light colored clothing so the dust doesn't stand out as well giving the impression we still look clean as the day wears on. The grey color works perfect for us. Also in the hot summer months when plastering outdoors the grey colored (or lighter colored clothing) keeps us cooler by attracting less heat.
Walmart advertises great selection but I'm not seeing it in this case. I was in the local Walmart the other day looking for an electric shaver, the selection about a dozen or more types.
If this is all about bottom line only then I and my employees have no choice but to shop at Mark's Work Warehouse.
I say my employees because due to the nature of our work I supply the with 4 pair of work pants per year x 12 employees.
I've been doing this for 10 years now and will need a new supplier as your dark colors just won't cut it.
My question is are you planning on bringing the grey pants back if so when and I will hold off looking for another suppier for one more month.

This is not the first time I have had this problem with the Walmart Pharmacy in Corsicana, TX. We called our prescriptions in on 1/22/13 to make sure they would be ready when we came to shop on thursday 1/24/13. We recieved a call on 1/23/13 to say all 3 prescriptions were ready. We got the recording but my husband pushed the number to talk to an associate and they confirmed that the order was ready. We got to the store at 11:45 am and went right to the pharmacy. The associate told us that 1 of the prescriptions was not ready. Of course I was frustrated but asked how long it would take to fill the order. She said 10 minutes. I said fine we would do our shopping and return. We came back to the pharmacy at 12:30 and again were told it was not ready. I asked to speak to the manager Choizie and he told me it was because the medicine just came in this morning. Why would I get a call saying it is ready if the medications are not even on site? We live 45 minutes away so I can't just run back and forth. My husband is disabled and was with me and was in lots of pain so I don't appreciate having to wait. We finally got the order filled at 1:03 pm. This store is also the worst I have ever seen for customer serivce and having stock on hand. Every time I get to buying an item I like, they quit stocking it! If I had any other choice of stores I could afford to shop at I would never enter this store again!!!

As a lawyer I was shocked when the temporary manager at the San Marcos Texas Walmart refused to let me return a Soundbar Sunday morning at about 9:30. In discussing this with her she was rude and called me "ham and Cheese" inferring that I'm fat. As I'm 6'4" an portly I was shocked. She refused to discuss anything with me and simplywalked away. The video of the conversation would show that there were no others in line and I was not rude to her. Simply put while this is. Stressful time this is no way to treat a customer. Calling a portly
Jewish person like me ham and cheese is not only disrespectful it amounts to more violations of your corporate policy as well as violates numerous state and federal discrimination laws that the associates at my firm will be looking into unless I get a simple apology from this manager. She was about 5''4 thin with spivey black hair and appeared to be Hispanic

I had taken Ciprofloxacin that was filled at Walgreens on Sunday 11/04/12 for Kidney Infection. Later that day, I was in severe leg pain. I had my 19 year old son speak on my behalf since I was medicated. I told him to ask if there were side affects on the Cipro, I was having severe leg pain, cramping and if it was related to Cipro. They told my son that the medicine shouldn't be the cause of my pain. For the next three days I continued with the severe pain but took ibuprofen to relieve some of the pain. By Tuesday night I broke out with very painful sores in my mouth. First thing Wednesday morning, I once again called Walgreen (Scarsdale location 281-484-6118) spoke to the pharmacist, told her of my sores.
She said that it shouldn't be related to Cipro, I asked, your saying there are no side effects when taking this medication. She stated, well there and swelling of the mouth is one, I asked well sores would be considered swelling? She said not really but you should call your doctor. Which I did, my doctor stated I was having severe allergic reactions to this medication and I needed to go to the ER immediately because I was going into anaphylaxis shock. I needed to take benadryl immediately but recommended I go straight to the ER. Being that I was at work and had a 45 minute drive, I contacted Walgreens again and told them what my doctor recommended. And asked if there was something else other then Benadryl that was non-drowsy.
She stated Claritin is similar and could take that. I also let her know that I couldn't believe I was given incorrect information regarding the side affects of Cipro. I stated, I was having muscle pain on Sunday and contacted your pharmacists and they said it was not a side effect. She said, oh yes I was next to the pharmacist who took your call and we did tell your son to call us back if you had further issues. I said, that was one of the main issues and you said that was not a side effect. I also let her know that I had just looked up the medication on-line where it stated to stop taking medication immediately if you have pain, the very first symptom was muscle pain.
Furthermore, this was the second time I had an issue with Walgreens, a while back they had given me another persons high blood pressure medication but I let it slide. In the end, I ended up in the ER and was treated for anaphylaxis shock.

We would like to lodge a complaint about your changing frozen yogurt brands recently. We had become accustomed to the TCBY brand and the English Toffee Crunch flavor. The UPC number is 8 5673200273 3. We purchased this product routinely at the Walmart at 34 Private Drive 288, South Point, OH 45680. Normally we purchased 2-3 cartons a week. When we asked about the product at the store we were told that it would no longer be sold because sales of that product weren't high enough. The frozen yogurt, Blue Bunny brand, it has been replaced with is not as tasty and we don't like it. We will be looking for another store where we can purchase the TCBY frozen yogurt and will be buying our groceries there instead of Walmart.

On the 27 of July I ordered two Twin Mate's Beds and a Mattress. I got the mattress that has shipped to my home. For the two twin beds I was waiting for the email that tell me the order is arrived to the walmart store so I or my son can go pick it up. We've been waiting but the email never came so I has my son go check the order status online. When he checked online it show up the order has been picked up but is not us. Neither me or my son pick up the order and it suppose to be either me or my son is the only person to allow to pick it up.
My son spent one whole day to call walmart and he has been put on hold forever but still did not get a result. He even went out to the walmart store to speak to the manager there but it is no help. I called walmart the next day to filed a complaint and was told to wait about a week so they can find out what happen. A week went passed and I was told to wait another day. The next day I called and was told my order was picked up and the person picked up present an ID that matched the name of the alternate pick up person. I don't know how this happen but I've paid for this order and I expect to get the order I've made or my money back because apparently neither me or my son pick it up ( we don't have the beds that we've been waiting to set up for my kids).

Every time I go to your store located on Congress in W. P. B., Fl they are always low on the shelves - especially with Jimmy Dean turkey sausauge, ritz crachers regular, Animal crackers chocolate, borden low fat yellow cheese on and on. Also in the house wares misc items.
I am going to have to go to another store to buy my itemsd as I live in Jupiter Farms and am not going to drive To Walmart and the shelves always be empty. This has only happened in the last year or so.

I went into Walmart to kill some time and naturally i was hungry so i picked up some wedges and popcorn shrimp (which i paid for) and got some movies. Well, there was some movies i couldn't pay for so i put them to the side wile i continued my purchase. (was at self checkout) paid for all the things in my buggy , the clerk that watches over that section was looking over me like a hawk for no reason he then started to take things from my basket and putting them where i was putting the stuff i didn't pay for and going through it and when he got to the stuff i didn't pay for he got all but hert and said why are you shoplifting and im just standing there like are you for real. well after going through my stuff for the 10th time i was let go. I lost merchandise greater than 30$ because he wouldn't let me have them claiming they were not paid for. Walmart just does not care what so ever. I still have not seen that 30$ or the stuff i paid for. PS sorry for not putting periods in there sometimes still pretty mad.

Julie Pelletier
from Saco, ME
I purchase your Walmart Family Mobile Plan cell phone service, my sons phone would not turn back on would shut off by it's self we were able to exchange it for another cell phone than 2 weeks later started having problems with the phone, we could not exchange it had to call the Walmart Family Mobile Plan cell phone service they said they would mail me out a box so i could return it and get my money back on a Walmart gift card, well it has been over a year and still no box to return the cell phone and no refund, i have called many times ,the people on the other end do not under stand English i keep getting all kinds of excuses . Some one needs to get there finger out of there ass as well have people talk good English. whats the matter no one has any one that speaks English, your a business you need to have people that can speak good English. It's pretty bad when you have to keep asking them to repeat them self's because you can not under stand them.

Vicki Rushing
from Tupelo, MS
My husband and I shop at least 3 to 4 times weekly at Walmart on West Main in Tupelo, Store #931. We have been treated rudely before by people at the check out registers, but have never said anything, but today I decided I am tired of it. If I am going to spend as much money as I (we) do with Walmart, then I want my checkout clerk to be somewhat cordial. Yesterday, I was at check out #12, clerk was Mary Osborne. She would not look at me, did not speak to me other than to say thank you. I went to get my one bag of items and it was not there. She had spun it around to her side and started checking out the next person in line - one bag in front of mine.
When I asked where my bag was, she acted as if it made her mad, and she spun the bag holder back around looking agitated without saying a word. Ms. Mary is a black lady and I am white. I watched her with the next lady, who was black, and she had a totally different attitude with her. The way she acted with me was discrimination. I try not to judge people and I try to treat everyone the same. It takes less effort to be nice than it does to be rude. People of any color working in a public place should not have an attitude as she did. I will make sure I never go to her register again.
Thank you for your time in reading my complaint.

Daniel Levi
from Franklin, TN
I have severe Arthritis and Degenerative Disc Decease. I walk with a cane. I can't walk very far. So if I want to go to Walmart I can hardly ever find a handicapped parking spot due to lazy people with no handicapped placard or tag using the parking spots. This makes it necessary for me to walk what is for me a long distance before I even get in the store. When I get inside it is not unusual for me to find the scooters are either not charged up or they are being used by people who don't need them. Young people and teenagers riding them for fun are not uncommon. It angers me to see an elderly or handicapped person trying to get around Walmart with a walker or cane. How do you think that makes Walmart look? Your store seems to not care at all about the handicapped, and make no effort to keep the teenagers off the scooters or enforce the handicapped parking. The scooters are left wherever they are when the batteries die or the joy riders leave. I try to avoid shopping there for these reasons. I did go there with my wife a few days ago, and had to go back to the car and wait because I couldn't walk any more. Your people don't care.

Maureen Desmond
from Buxton, ME
I am a very loyal customer and visit my Walmart store a least 2 times a week if not more. This past Sat. I went to return 3 items which didn't fit the person at the service desk was very rude to me. When I went to the desk she said are you returning all this stuff I told her I only had 3 items and had the receipt for the items through the whole process she just kept making huffing sounds and seemed liked she didn't wanted to.

Patricia Kreckman
from Las Vegas, NV
2/8/15 I shopped at Walmart on Rainbow & spring mt Las Vegas Nv. It took 45 mins. to check out because there were first 2 reg. open then as cust. complained they opened a 3rd. there were 50 people on line complaining. I asked to speak to a mgr and waited 20 mins before giving up. there were 15 items I attempted to buy but they were not priced. I needed help finding an item and asked 2 employees for help and they both told me the wrong dept and would not find out where it was located when I asked them to. The store was a mess, out of many items, Looked like the store was going out of business.I asked for a rain check for the item I came there for and was told you don't offer them. Many of us have said the same complaints in different stores so it's obvious a store policy to disrespect and disappoint paying customers. We were purchasing a few thousand a week between business, our rescue and personal shopping, but we are now boycotting all Walmarts. this has happened too often to waste our time patronizing a company that doesn't seem to want our business. We have posted this on facebook asking that people shop where we're wanted & respected.

Cathy Pack
from Athens, AL
We visited the Walmart in Athens Al. on 02/07/2015 at 10 pm. When we finished our shopping and started to check out, there was only one cashier open. The line was from register #17 almost to the front door coming into the grocery side. After standing in line for 20 minutes, my husband started going around the store to see if any other employees could come to check outs. He spoke to two different associates, and finally after another 15 minutes the night manager finally came to open a register. It took us a total of 40 minutes to get checked out. And at the same store the week before, I stopped in to grab a few items before going to work and many associates were stocking shelves. I waited at the soup section, trying to get a pack of Lipton soup mix. I stood there for two minutes, and the person stocking never moved or asked me if she could get something for me. I finally pushed my way in front of her to get what I needed and left. We support our local Walmart, but it's getting very frustrating with their behavior.

evelyn dilks
from Miami, FL
I was at the Hallandale Beach, Florida Wal-Mart, they refused to honor competitors buy one get one free. Went late so we wouldn't hold up lines and cashier was upset they had to put everything back. She did forget one item and had to get manager approval to refund my money and she tried to blow me off until the cashier told her I was right behind her and then waited on another person before refunding my money! I was very disappointed in my service today (02/06/15) and now see why people pay higher prices, BETTER CUSTOMER SERVICE!

Joan Savage
from Hindley, ENG
I shopped in the Asda store in Leigh Lancashire UK today. I used to self service checkout and had no problems until the machine said my card was declined. That was only the beginning. One of the checkout operators who was manning quite of few of the self service checkouts came to see what the problem was she asked me to go through the procedure again, the card machine again declined my card. I was aware at that time that the checkouts on either side the customers were experiencing the same problem. The checkout operator then said in a very loud voice that there was nothing wrong with the card machine the problem was that the bank had declined my card, I said that I did not believe this to be the case as there was nothing wrong with the account. She suggested that I use another card, this I did and this was accepted.
Another customer was passing and said that the machines were not accepting any Halifax cards so she was going to the cash machine outside. I said that my card was a Santander and it had declined that card. The customers on either side again were complaining that their cards were being declined also. I approached the checkout operator and asked her to apologise for embarrassing me and accusing me of having no money in the account, she refused to apologise and again said that there wasn't a problem with the card machines. My son and his wife were then at the next checkout and again her card was declined. Again I asked the operator to apologise, she said she had done nothing wrong and therefore would not apologise. I again pointed out that at least half a dozen other customers were complaining that there cards were being declined so there was obviously something wrong with the machines.
She then said that I was embarrassing and walked off. I then asked for a Manager and again she walked away. I approached another operator and said that I wanted a Manager now. I then went to the customer service desk to complain. The lady there said that she had been sent for to deal with the problem. She wrote down a report of what had happened and said that it would be dealt with. I informed her that I wanted to be telephoned to tell me what would happen and that I expected it to be dealt with swiftly, if I didn't hear from Asda that this was the case and that I would be apologised to be the operator I would not shop in Asda again. This happened at 3.30pm today and it is now 9pm and I have heard nothing. I will leave it until tomorrow but if nothing happens then I will go online to publicise the problem.

Marissa Krysta
from Merritt Island, FL
I am very upset with the whole savings catcher program, I truly believe it is a genius marketing tool and a great way for Walmart to control what they allow in regards to what consumers can save. First shoppers had the BOGO, which was awesome; however I can understand how that would have cost too much to the bottom line since cashiers were not able to check ever advertisement and consumers would take advantage of it. Fail on the consumers part to remain honest and shame on them for ruining it for the honest ones. So then here comes savings catcher, not quite BOGO since we are only refunded the difference on the price of the two items combined. Ok, well, that doesn't replace the BOGO, but it's something.
Adjustment to the savings catcher way - DONE!. Wait for my savings to come back, get my egiftcard but then at the store, have to hold up the line so a CSM can come and put the key in when I redeem my egiftcard.. OK, not the most convenient, but I'll deal with the glares and complaints of the people behind me (normally 8-10 people deep because my Walmart never has enough cashiers) to save a couple of bucks. Over the weeks of using the program, I start noticing that I'm not getting back as much as I think I am. I am an financial analyst, so let's just say math and budgets are my thing. On my last receipt, I anticipated a refund back on two larger ticket items and several smaller ones. Out of the approximately 8 items that were BOGO at other stores, I received a refund on NONE of those. I got a few cents for a difference in grapes. So, I went through my receipt and indicated the discrepancy via the instructions.
I entered in the dates of the advertisement and the competitors name. I waited expecting the difference to show up. I received an email stating that the savings couldn't be found and that I had to submit a picture of the ad in a specific format (not a common format like a .jpeg, .pdf or .bit, but one that I've never heard of) to defend the fact that I'm not getting the proper reward. The email didn't even state WHICH ITEM I needed to submit the documentation for. It's been weeks since my purchases. I am an environmentally conscious individual, so I don't normally have the actual paper hard copy advertisements. I normally do my shopping list on my phone. All this PLUS the fact that I don't recognize the format, I do not have the proper documentation to send in and can't PROVE I am owed the "reward". CONGRATULATIONS!!! You have now made it so difficult to save those extra dollars that I'm done with this whole insane program.
I have to rely on your proper data entry that is obviously not up to date nor accurate, plus I have to PROVE you are missing it... I can understand missing one item, but 8 items?.. that just seems intentional. Walmart now won't "lose" money by giving consumers money back on items that can get be purchased less expensive elsewhere. In return, I will no longer be shopping the deals, will no longer use the savings catcher and will be back to my old way of shopping the deals by going to Winn Dixie and Publix for their advertised BOGO's. I will no longer be doing my weekly shopping at Walmart or dealing with the madness you all have created. You all may have the "best" prices, but you have the worst customer service, the store is filthy, poorly stocked and I honestly feel this whole savings catcher was a calculated move by your marketing people to save face with taking away the BOGO as well as a way for you to control what savings are given.
Well done honestly - at least you have a couple of geniuses working for Walmart and they have done their job... they have maximized your profits. Maybe someone should check on the employees doing the data entry for the savings catcher program. Doesn't seem to me that they are doing their jobs, or maybe they are?

J Scott Salmond
from Riverside, CA
My family made a wire transfer through a Spokane WA Walmart location, received the receipt for the transaction and left the store. I went to the Colton, CA store only to find out the service was down. I contacted the next closest store; Redlands, CA which was operating and open for another hour. I arrived with 45 minutes to spare, filled out what I thought was the appropriate forms. I was corrected and told to use the receiving money gram form. The clerk could not find the transfer for approx. 10 min. Finally located, 'Nike' couldn't complete the transaction and showed me the screen, which indicated a code: 97? I asked what it meant? Didn't know, how do I find out? Call the # on the form I gave him. after another 30min. I was informed this was not the appropriate number. Turns out the my sender contacted the Walmart where she sent it, it was due to not being able to verify my first name? By this time still standing at the counter, and being totally ignored by the service desk, I was standing directly in front of 5 different employees whom didn't know how nor really were to concerned about my issue.
And now the service shut down because its now 10:00pm. I was furious because first of all 45mins is entirely to long to wait for something so minor and then be told that they could not help me complete the transaction. My legal first name of 45 yrs. is J', just the letter, which is clearly stated on my social and DL, which I also gave to the clerk 'Nike', also the sender gave to the customer service in WA whom never indicated an issue but gave a receipt. Why did the CS employee not know nor did the Managers know what code 97 meant. You do these transfers thousands of time daily, I find the service in Redlands, CA was extremely inadequate, untrained, impolite. Yes I was angry, so angry in fact I was cussing making a screen in the store. I was corrected and refrained. I want all charges refunded for the transfer on both ends, specifically the employees whom were working the customer service desk need further training and to be written up.
Nike was actually passed on to me by another associate whom didn't have time to help me, I was the only other customer at that moment! She only added to my anger by snap comments and poor customer service relations. I was always taught that the customer is always right or at least should be considered until otherwise properly informed. This whole situation was bad, it was an emergency to get medication. Fortunately nothing was life threatening. I do business with Walmart most often almost daily and have a high regard for your stores. This was and is unacceptable, please review the video and take appropriate actions to resolve these issues. Personally, I think not only refunds for all fees on both ends need refunding but gift cards of some sort for the inconveniences that took place.

Sheila Renee McIntosh
from Booneville, KY
I recently purchased a, "Ninja Supra Kitchen System 1200 watt", Ninja System. at Richmond, Kentucky Walmart. I was so excited to get it home and try it out, only to find all the pieces had been thrown in the box, nothing was placed where it should be, nothing was in plastic, the main part had fingerprints all over it, like it had been used, there were no paperwork, instructions, or whatever was suppose to be in the box, so I had no clue as to how to use it, I am so upset, I did not open the box because I do not open products until I get home, If I had, it would have saved me a 2 hour trip back to Walmart, I am 2 hours from a Walmart, so its going to cost me extra gas back there to return it, when did walmart start sticking returns back on the shelf, with the expensive products like this one just thrown back in the box, and everything missing, I expect when I have to pay for an item like this one, to be unopened and new with everything in the box ! with fingerprints all over it, someone had been handling it, god knows who, I'm sorry, I never complain like this, but I am so upset I purchased this in the shape it is in, I feel like something should be done, I think me gas should be paid for, because this is not my fault the product is used and messed with by probally another customer, the product is nasty with prints.

Rocky L. Morris
from Phoenix, AZ
I'm upset due to the fact that I was without my phone, after sending in for replacement. I sent phone to product care on 12/6/14. Did not receive a replacement back until 12/24/14, but was charged for the whole month of Dec. 2014. I have called, texted several dept. Sent phone for replacement on 12/6/2014. Did not receive replacement phone back until 12/24/14. Charged for complete month of Dec. 2014. I was told by several Walmart depts. to contact: (i.e. Walmart customer relations, three times, spoke to 611 customer service yesterday). I was then told to contact the email address creditrequest@myfamilymobile.com. I was also, told it would take 5 days for response. Service would not be interrupted.

emma richardson
from Owens Cross Roads, AL
My daughter's income tax was posted today, and because she don't have a bank account the monies was posted to my wife's (her Mother's ) Walmart Card. However, Walmart card managers have decided to hold the money for the next TEN days alleging 'something amiss, Despite the faxed evidence they requested and received from us today(1-29-2015). we told them that our child is about to be evicted and she has Two children. The card customer service hung up on my wife TWICE, and hung-up again when she repeatedly asked for a mgr. when Emma Richardson finally called corporate they said "they didn't understand why they're still holding these monies but they cant over-ride the(" greedy insensitive ") card mgrs.

William Hamilton
from Bloomington, IN
Not well stocked. Don,t they have away to keep up with inventory? Store is dirty. Displays are large and congest aisles. Check out usually long. Compared to other Walmarts, It seems the managers are poor. Maybe the managers need to go a store like Tell City or Bloomington to see how to keep the store going.. I am sure Walmart wants to improve so some motivation needs to start in Bedford store and goal of excellence fostered.

We recently visited your Walmart in Douglas Arizona and to be honest I was most displease. The store its self was nasty and unkempt. I've never seen one of your stores in such condition and was really surprise. On top of all that they seemed really racist. I took pictures for you but can't figure out where to send them.By the way, they have a leak under the water fountain that could cause someone to get hurt. I reported it and a month later it was still leaking..

I was very upset by an employee who worked at Walmart. When asking for help one of the employees named Billy was very rude to me. I asked him for help and he would just glare at me and grunt it's in that direction. I felt very uncomfortable around him. he gave me a very threatening feeling and I will never go back to that Walmart again. I had my 2 year old with me at the time and she became very upset when he raised his voice to me for no reason. I have never felt this way anywhere and I was so upset I left that Walmart without buying anything. I felt like he was racist towards my color. When I turned away from him I heard him say nigger. I have never felt this discriminated in my entire life. I didn't even ask to speak to a manager to complain I was that troubled and just wanted to leave. But I believe I heard his last name from one of the other employees. It was Ludloew . As long as this individual works here I will never return. This employee was very nasty and rude and needs to be fired.

jeramy malcolm
from North Richland Hills, TX
My father and I went to purchase a battery for my Harley Davidson at the Wal-Mart off of Hulen St. after making my purchase we were approached at the exit by an officer and two people employed by Wal-Mart acting as a part of the loss prevention team. I was asked if I had put anything into my pockets that did not belong to me. I and my dad replied no. we were asked to accompany them to the security room or what ever it may have been called. mind you this was after I had already checked out and made my purchase as a paying customer. upon our arrival at the security room,we were asked to empty our pockets. they even took the liberty of searching and violating my dad's personal space. my question is what was it is that I or my dad had taken that I could not have purchased at the checkout, and what relevant excuse the officer had to suspect a paying customer would be shoplifting.

Chad Wilhite
from Fishers, IN
Cancelled Service back on Oct. 27, 2014 when my phone broke and I switched to another company and called to transfer my number to new provider and cancel service at that time. But now I am still getting a bill for $92.64 saying I own for two months. I called to find out why and was told that when you call to transfer your number you then have to call a different number to cancel service. This should all be taken care of with just one phone call not two. So please stop billing me for two months of unused airtime.

Rod Schmidt
from Wichita, KS
I was in grocery shopping and stopped by the meat dept to pick up a whole cut up chicken like I have done many times in the past. I noticed there wasn't any so I asked the person putting out meat and he said they didn't have any and he never has seen any. I asked him for a manager and I waited 10 minutes he had to call her 2 times just so she can tell me the same thing. But she said wait and she would get me another person in which I waited another 10 minutes and Tyler came up and asked me what I needed and I asked him you mean no one told you the problem and he said no, so I go over it all again so he can tell me the same thing. I asked them to please just go and cut me up one and said they can't do that. So after almost 25 minutes of waiting to get a cut up fryer to no avail, I told him well you wonder why people go to dillions for the groceries and told him thats where i will going in the future. So I left and went to Dillons to puchase my cut up fryer and other items I needed for our dinner.The Walmart I was at was 3030 N Rock Rd Wichita Ks 67226.

Jennie Blakeman
from Hayward, CA
I am writing this complaint to warn other potential Walmart customers that when you buy something online from them that you are taking a risk because it's difficult to contact them, and they claim its not their problem but mine. I received a CAP Barbell Bench from Walmart and was totally surprise by the condition of the box that was delivered to my home, and due to the condition I refuse to even try putting the damaged bench together. The box has been ripped open, huge holes on both sides with pieces of the bench sticking out, and taped very badly. I complained to FedEx about the condition of the box due to their handling, that they did not knock to let me know the box had arrived, and they left the 149lb package nowhere near my front door. They probably did not want me to see the condition of the box while they were present.
I talked to a guy in the claims dept. at FedEx who basically told me that Walmart would clean up their delivery mess because they have a contract, and that they do not care how they handle Walmart shipments. I wanted to file a complaint but the claims guy hung up on me. I did call back and emailed a complaint to FedEx. Walmart will take the bench back for a full refund but I will have to wait 2 to 3 weeks to get my money back on my credit card or get another one. They can ship to me in 2 days but they need 2 to 3 weeks to return a shipped damage item. I also can return the 149lb box to the store but I will have to spend my own money on gas, pay someone to help me lift the box in and out of truck ( I am a 51 year old female), and then spend my time in their long and slow return line.
I did nothing wrong but put my faith and cash in Walmart even after reading about other customers who had the same problems. They have proved to me that they do not care about their customers because they made their mess my responsibility. Why should they care about me, one customer who contributes to the millions of dollars the make every day. I stopped shopping at their stores 2 years ago due to poor customer service and now I will never buy anything them again online due to bad customer service. Amazon will get my future orders!

Sheila Dunlevy
from Dayton, OH
Before Thanksgiving I went to the Pharmacy at the Walmart in Huber Heights and asked if they could still order from Pure Health a dietary supplement called Pycnogenol The Pharmist on duty that day said to give her my name and phone number and she would check for me. After Christmas I went back to the Pharmacy to see if they had found out anything and nobody knew anything about my request and the female pharamist that took my information left the counter when she saw me and didnt return. Now today I went back in to see if anything had been done about my request and was told these werent available anymore it was only a one time thing Which I find funny since the Walmart in Sparta Tn says they stock it alll the time So I guess my question is is it company policy to sell to one of your stores and refuse to sell to another store. I use this supplement to make my psorasis go away and now I am being told it isnt available at the Walmart in Huber Heights. I believe the pharmist just didnt want to check on this for me and was trying to cover herself. If you could give me any information on this problem I would appreciate it. I live on a fixed income and cant afford to drive 6 hrs away to get this supplement.

Edward J jr
from Fountain Hills, AZ
I stopped my service with Walmart family mobile on Dec 14 2014. I am still being charged a monthly fee. What is going on here. I no longer have service with you or t-mobile and you are still charging me a monthly service charge. I am more than happy to pay the service for Nov 4th to Dec 4th 2014, and what ever the charge is up to Dec 14 when i stopped service and had my number ported to verison. I will not pay a dime past that date. I called family mobile on the 15th of Dec and cancelled service. So what is the issue with you. If this is not resolved i will seek legal counsel and we will take things from there. Please advise me of the amount owed so we may settle this before is goes any further.

concern consumer
from Jefferson City, MO
walmart fired un fairly a worker that was devoted to walmart in Warsaw mo another worker lie got the faithful worker fired she been trying to get her fired for months because she didnt like her the worker that got fired because she asked the other co-worker if she could put back to carts into the freezer an she said yes an didnt an the faithful worker got fried because of the other worker didnt put the stuff back not fair or right the worker there worked over four years this will be a law suite unjustafided firing of a faithful worker. thats always try to go by the walmart hand book,this will be on the news to show how walmart treat there workers unfairly an not justafied . i have shoped at walmart in warsaw mo four over 26 years this is an outrage how walmart treat there workers

Ibrahima Bah
from Slidell, LA
Dear Sir/ Madam, My name is Ibrahima Bah ,my account number 939552346 I am writing in regard to the current charges to my Family mobile account in the amount $84.79 , even though I had no service in the past several months (as I was out of the country) nor was I aware that I was under the impression this was a prepaid service . After speaking to one of your customer representative who finally explained to me that even though there were no service I was still incurring charges as the line was never "formally canceled" even though there were no contract and this was under my impression a fee for service I.E. a Prepaid account. In brief , I am kindly requesting a credit in order to bring my account out and delinquency . Your attention to this matter would be greatly appreciated.

A supervisor name sunny on 01/19/2015 @ 12:4pm noon time while I as picking up item @ site to store, behaved very rudely & unprofessional. First did not have I.D. Badge & when asked his name refuse to give the name & even told the associate Ashely ( young girl) that was trying to get my order , he comes in out of know where without introducing himself , just jumped into my conversation & said not to give me his name, & stated do u understand English. This person need to be written up for this & the record to stay in file for future reference . Please someone f/u. Thanks

Lois Wilcher
from Cincinnati, OH
I was shopping at the Walmart in Hamilton,we picked out some paint,we could not get anyone to help us I walked to the sporting goods dept and asked the employee to call for someone to help us,we waited 10min.no help came,I walked to customer service to get someone,it took about 30min to get the paint.You need more help in that store!!

Have been to Liberal Ks walmart several times and my daughter is 19yrs old and have watched the security guy look her up and down. You should be able to do shopping without worrying that some sick man is looking like he should not be . Have complained to csm cause manager was not avaliable at that time she said they have had several complaints from other customers in this guy but he is hired through a differnt company . I think unless I must have something from this walmart will do my shopping somewhere else , or from a differnt town with a walmart .

walmart
from Gastonia, NC
I took item back on 01/15/2015 to Walmart the item was 9.97 little race track which our son was to small for I took the receipt back with item but it was the Walmart receipt where I put the layway up I left the finial receipt at home the cashier was amber she was having bad night .she told me I can not give you your money back you don't have receipt but clearly I do so I ask to speak to higher manager she come with attidue from hell ..whats the problem she ask I explain to her she said nope cant help you no receipt I said if you take time to look this is receipt I ask for her name she said I will not give you my name call the 1 800 number and she walk off I under stand im just one person that but Walmart wound not be number one in the world with out customers like me I was done wrong but I feel like this Walmart needs a lot of special training on how to treat guesst that spend their money thank you tina dobbs 704 441-3437

Debra Parisi
from Cape Canaveral, FL
As I was checking out of Walmart here in Merritt Island , Florida today, the check out clerk actually asked " Are you in need of any tobacco products today ?" I find that pushing tobacco products is very unnecessary. Maybe it's just me because I have never smoked and find it a very unhealthy and dirty habit, but knowing the health risks, why would you ever ask that question at a store checkout?

EEOn 1/11/15 around 11:15 pm I stopped in after just getting off from work to purchase about 10 items and cigarettes there are only 2 registers for tobacco produts and they were not open the cashier on the next reg. told me I would to wait only 3 cashiers so I waited 10 minutes and then she tells me that she can only ring up the cigs. but not my other items after waiting 10 min.

I was there to exchange an item. The line stretched back almost to the checkout lanes. There were 4 peopke walking around in customer service doing whatever, one was leaning on the counter. None were helping any if the many customers in line. Was just ridiculous. Finally they began working

The Shelbyville , TN Walmart continues to allow semi trucks with trailers to park in their parking lot in front of the no truck parking sign. This creates a significant hazard as it is very difficult to see around these large vehicles. I have discussed this with the management on several occasions to no avail. On many occasions I have narrowly avoided being hit by other cars that could not see around these trucks. Does it a take someone getting hit or killed to get Walmart to enforce their own posted rules?
They could allow trucks to park at the far left side of the building between the Ascend Credit Union and the outdoor and gardening section of this store where there is minimal traffic.

I bought an 8-piece fried chicken at your Texarkana, Texas Walmart store less than an hour ago and it was horrible! It was very tough and old. I like Walmart fried chicken best because it is always fresh since selling so much but this was aweful. I get sick easily if eating chicken that has been out too long and always ask how long it has been out of the fryer before ordering. Not sure what's up but the chicken hardly had any meat on it and was very very dry.
Not enough cashiers when checking out. You can do better with the prices you charge. Come on Walmart…you're killing the American people!

I read on the Newspaper that walmarts were matching Competitors prices and their ads but when customers get to the check out it became a whole different ball game. my thing is this if you say you going to do something Please deliver have a meeting with your cashiers so they are all in the same page because it really makes Walmart look bad when you see cashiers are standing there arguring with customers.I love Walmart and I want you to do better see you.

I bought a Gateway Laptop refurbished computer one month ago,i purchased a ext.warranty for it.It keeps shuting off and restarting.I contacted walmart customer service and was told to call Gateway because it was a factory warranty issue.They said to call ext warranty which said they would send a box and send to repair,told me to send recovery disk.I did not get one with product,told me i would have to contact Gateway and get one They charge for this.I called warranty back and asked why i have to purchase something that was not my fault.They said i would have to contact walmart with my problem.I have always bought from Walmart and been telling family and friends walmart is a great deal.But i would not recommend this to anyone again,i was completely unprepared for this nightmare.It has left me a sickfeeling towards Walmart.Hope somebody reads this and does something about this.

I have two dogs and every time I go into wal mart I have to buy a different dog food. Every time I change their food stuff happens Im sure I dont have to go into detales. I used to buy the Just 6 in big bags, Rachel Ray indorsement. But was forced to buy the little bags @ 13.00 instead of 21.00 for more than twice as much. I complaned to service desk but saw no difference. I also am a small business owner and like the DC21 Blue line invoices and used to buy them from your terrace location but they quit handling them. I complained to Blue Line but have not heared anything back. The DC21 invoices are the most simplests invoices for the small business operators I don't understand why you dont carry them.

First let me say that I have three herniated disks in my lower back as well as a fractured vertebrae. On 3-18 2014, I had my doctor call in a prescription to the Wal mart pharmacy located at 1901 E. Noble Ave. in Visalia Ca. upon being contacted to let me know the prescription was ready I drove to the pharmacy. As I pulled out my credit card I was informed that the prescription was not in stock. This was very disheartening as I was in extensive pain and was told over the phone that the prescription was ready. I was then told that they could try to have it the next day which they did and I was able to receive it. Upon arriving home and looking at the bottle it appeared to me to be a little short.
Not much did I think of this as I thought surely it cannot be less. Earlier today I counted my tablets to discover that the amount left would be the equivalent of me taking twice the prescribed dose. I take only the prescribed dose and I Keep my tablets in a locked box where no one else can access them. I think they gave only what they could get in and charged me for the full amount. I know that there is now no way to prove this allegation but I have been taking this medication for a lot of months and I know what a full amount should look like inside the bottle.
I do not abuse this medication, I do not share it with anyone, I do not sell it, give it away or anything of the sort. They had to have handed me less than what the allotted amount was supposed to be, this is the only possible explanation. So after 9 days, I now have less than a two weeks supply on a 30 day prescription. I am not an addict nor a thief or a cheat. I feel that this is what they did to me and I feel that it deserves an investigation. Not to mention, the pharmacy workers are also among the rudest, nastiest service people I have ever met.

While trying to get passport photo no one was at the photo center. An employee that works in another area went to look for the employee that works at the photo center to assist me. When the emoloyee came to the station she dragged herself to get the job done she even had a bad attitude like she did not wanted to be at work. It seems like no one wants to work at that photo center. A manager past by and did not even stop to see if I was being helped. Customer service at that store sucks. No one is willing to help a customer and make faces when a question is asked. The pictures were horrible and looked like mug shots. I had to go to another place to get pictures.

We were glad when Walmart expanded the Park City, Utah Walmart store. We do most of our shopping at Walmart, but I am afraid that is going to change. My wife and I are not young kids any more and it is already enough that we walk all over the store to do our shopping.
Our complaint is that there is always 20 items or less registers open with Walmart employees standing around doing nothing. But the people that actually shop and spend some money have to walk to the farthest registers and at best there are two of them open with a long line. Yet there are 10 registers open of 20 items or less with no customers.
With that being said, if there is not a change for the better, soon, Smiths is right across the street and we will not be shopping at Walmart any more.

ive been csm for fifteen years I work Monday through thurday 5to5 ican work thirty two hours but get four hour shifts for four days now they cant even give me that as csm I have to take casier hour to get any hours . they say u all want give me any hours why .is this a age thing..ive always gave every thing to walmarts worked when no one else would .other csm get my hours that don't have open aviilablety .just don't think im being treated fare .ive talked to both front end mgr but they just say home office doesn't give me hours for csm .please help me understand why .thank you lola peel

No matter when I go to the local store, the shelves are empty especially on Satursday. There are no associates around to help or ask. I cannot shop on any other day due to work restraints. Seems likes an item is out of stock for weeks on end and then when it does show up there is only 1 or 2 items on shelf. It never use to be like that. I can go to Valpo or South bend and items are there mostly. Sometimes even the Michigan City, IN store is the same way.

The new Walmart Superstore located at 55 Thomaston Commons Way in Thomaston, Me is a total disaster. There are never enough registers open and it takes longer to check out than to shop. There is so much junk in the isles that you can't get through them. Things are thrown about like a rummage sale. The fault is the management. It was awful in the old store, and they kept the same manager, and he is terrible. The grocery department is always half empty and the shelves are bare of some products for days. Unfortunately the only alternative we have is a 45 minute drive to Augusta to their Walmart superstore which is better managed and a joy to shop in.

I shop at the Altoona Pa Walmart, I am there twice a week and spend well over $300 at a time. Recently, my son was ready to leave to go back to college and went to load up his car and found that he had a flat tire. We immediately took the tire(not the car) just the tire out to the automotive center (2:16) they checked it in.
Well it is now 4:47 and guess what ? The tire is still not done!! They told him it would be an hour to an hour and a half, Ok fine, well it is now going on 2 and a 1/2 hours. This is totally unacceptable. It is actually pathetic, that your service center takes 21/2 hours to plug a tire. I have done this done before and it takes a whole 5 minutes. I realize that you may have had other customers ahead of us which they told us that there were 2 other tire repairs ahead of us.
Come on seriously, like I said it takes 5 min 10 at the most. You obviously have some real issues with your employees if it takes them that long. I even explained to the lady on the phone that this was an emergency! He had others waiting for him that he was giving a ride and they had papers due for tomorrow and she didn't really care. I got the BS that we have to take them in order, That is ridiculous. Do you only have 1 employee? You really need to rethink and get new management to organize your customers needs.

Went into store #1002 in Linton IN. last weekend the store had boxes every where in every dept. I had gone to the Jewelry Dept to get a watch battery put in my watch, (they were out of them). There were boxes of shoes on the isle that were stacked higher than I am tall and were leaning just waiting to fall over. I told the Associate that it was very dangerous and an accident waiting to happen. As I walked around the dept I bumped into a stack of boxes sitting on the floor. I proceeded to go the makeup dept where shelves were bare in the Revlon isle, the hair spray isle has so many spaces empty and yes boxes sitting around on the floor.
This store was just remodeled a short time ago, it is nasty, cluttered and half the shelves are always empty. This store was beautiful and is now not a store I would care to go to. You need to get Store Managers in there that are going to do their job and keep our store nice and fully stocked. It is now weather related it is lack of management and keeping the store up to safety and sanitary and stocked. If you were to do a surprise visit you too would be shocked but knowing some of the workers they always seem to know when you are coming and do what is expected of you.
I used to work retail and this is no way a safe and clean store to shop at. I do hope you take this seriously this is not acceptable and if someone gets hurt due to the mess of this store and I read about it I will be a witness and I guess I need to start taking pictures of the condition of this store so you will do something about the condition of this store 1002, is it going to take the death of someone or a child before you do something about it.

I just got home from shopping at walmart on st charles rock rd in bridgeton and found that I did not get the quart of oil I purchased this morning. This is the third time that I have been shorted an item this year. The problem is twofold your cashiers put the products in the plastic bags but dont spin the bags around, this time I spun the bags around myself and didnt see the quart of oil so I assumed the oil was in the one bag I had. I dont what the cashier did with the quart of oil but I didnt get it, and its on my receipt so I will return for it. This is a large problem that needs to be corrected Im a steady customer and shouldnt have to worry about being shorted items. 

It is such a shame that you will let someone come in and fire an employee with 25 years of service to the Wal-Mart corporation without a chance to remedy the situation. Lisa Whitten is one of the most dependable and hardworking people I know. Our local law enforcement have been helped tremendously by Lisa looking up tapes and going to court against shoplifters.
Even coming in after hours on numerous occasions. Twenty five years is a long time to be dedicated to a company and have one man come in and just wipe that out is SAD!!! Wal-Mart has turned into the big money hungry corporations that will not stand behind their employees and that's unfortunate.

I was on a check-out line at the Walmart in Watchung, NJ last night at approximately 9:30-10:00pm. While waiting I observed an employee (female) standing at a terminal (#14). She wasn't doing anything – just standing. There was no one in her lane and the light to the terminal was out. I asked the employee if she (her register) was open. She replied affirmatively with a knod. I pushed my cart up to the register and began placing my items on the counter.
While I was doing so the employee began speaking to a man & woman (couple) in spanish and directed them to go around me so she could complete their purchase as they had less items. I looked at the employee and the other people and said "no I waited and I'd like to hurry up and leave too." It was as if she did not care what I said as she proceeded to ring the couple's purchase. After the couple exited the store I told the employee that I didn't appreciate what she did and had she simply been respectful and asked me if it was alright I would've most likely said "ok"; however, what she did was downright rude. The employee looked at me, smiled, and said nothing. As I putting my items on the counter the employee started yelling at me saying "don't throw things"; "I'm not gonna put up with you throwing things". As she proceeded to storm away from the register she's hollering how she's gonna tell her manager.
She walks over to an older man several cash registers away and says what – I have no idea. The man who identified himself as the customer service manager (after I asked him who he was) approached me and said" what's the matter?" As I began to explain what happened (I admttedly was speaking loudly as I was EXTREMELY frustrated) the female employee tries to interject and I told her to not interrupt me as I wasn't talking to her. To my surprise the customer service manager tells me to not speak to the employee "that way". I looked at him and told him that I'll speak in any tone I choose ESPECIALLY given the rude, disrepectful treatment to which I was just subjected. The customer service manager (now with his voice raised) was telling me to lower my voice and to not point at him, which my hand wasn't even raised.
I told him that I wanted to speak with his supervisor. He passively/aggressively walked away from the register saying I'll get you a manager alright; all while he lingered in the vicinity as I stood waiting for a store manager to ascend. After waiting for several minutes I called the store from my cell phone, explained what transpired, and requested a store manager at register #14. After waiting a while (again) an assistant store manager presented himself. I explained the situation as the customer service manager lingered in the area the entire time. I didn't have a great deal of trust that there would be any repercussions for either the employee or the customer service manager because as the assistant manager was apologizing for the incident I told him that I want the individuals to apologize.
And, I pointed out to the assistant store manager that if he were sincere about the actions of his employees being TOTALLY inapprorpriate he would have directed the customer service manager, who was standing two registers away to come to me and apologize, which he didn't. In my opinion Walmart condones its employees racial discrimination as evidenced by their response to the situation. I wonder how much revenue Walmart would generate solely from hispanic patronage. It certainly appears that Walmart caterers hispanics without ANY regard for African-Americans. Coincidentally, my fiance is 100% Colombian; born and raised. So, for anyone who may atttempt to ignorantly conclude that my complaint is racially and irrationally motivated – I want to set the record straight.
I've been a loyal Walmart consumer for years despite all of the negative things I've heard and/or seen about Walmart (especially in the media). But, I must say ,retrospectively, that I'm not surprized about the POOR manner in which Walmart responded to the matter. By the way – just a word of advice to corporate Walmart – you may want to rethink and/or revise your criteria for a CUSTOMER SERVICE manager becaause the man I encountered did NOT exhibit not ONE ounce of customer service. I truly believe he was prejudiced by whatever the employee told him before he spoke with me as evidenced by the way he approached me stearnly inquiring – "what's the matter?" and telling me not to speak to her (employee) that way. For whatever its worth – I'm done with Walmart!!!!!! I'll spend my hard-earned money with an establishment that doesn't discriminate against African-Americans.

On April 6th I ordered an electric culatvitor for $154.35 site to store. After waiting and not hearing anything I found a number to call on 4/30(it was not easy to find) and was told that the item was pulled but never got on the shipment truck. Walmart got their mony from my bank on 4/18.The lady was told this item was an anniversary present for May6th, she gave me a $20.00 discount for my troubles and reordered it she said. 
I kept waiting again and never heard anything so on 5/6 I called again and after a long time on hold and talking to someone I was told the item was never reorded and I would have to go to the store and cancell something that was never ordered to get my mony back. I had to spend my gas and time to go to the store where I was issued a refund but it would take about 5 days to be credited back to my account. This whole thing is a farce and I swear I feel Walmart has gotten so big the just don't know what the right hand is doing from the left hand and I honestly feel they do not care. 
The original order number was 2677215-288534. Today is my anniversary and the item will not be here and that is a shame as I ordered it on April 6th. That was a month ago. I honestly wonder if I will ever hear from you. I really do not care because now it is too late and I honestly wonder is I will ever shop Walmart again and I do know for sure I will never order anything again.

I odered the South Shore SoHo Full / Queen Storage Platform Bed Black. I read all the reviews online and decided to buy this item….I found a big chunk was out of one of the panels and the bracket for the drawer was bent. I decided to go ahead and fix these items but the drawer DOES NOT open and close with out tugging on it or pushing it hard..I am not pleased..I think I will no longer buy items like this online through Wal-mart. And I will not believe the online reviews. It said it only took about 2 hours to put together.. NOT if the drawer brackets are bent…….I would send this item back if I would not have trusted Wal-mart and not have put the packaging in the dumpster…now I cannot return this item because I do not have the original packaging.. I don't believe this item is worth the $179.00..I paid for it….a personal note…round the corners that go at the foot of the bed…then maybe my daughter would not be black and blue from hitting it all the time.

I bought a riding lawn mower on 5/03/13.It had no operator's manual with it. I called the store and was told to come in and they would get me one. I did that on 5/5/13. I was told from the person in lawn and gardens that I would have to come back the next day and speak to the manager. I went to the service desk and asked to speak to a manager and the manager was called but didn't come to speak to me. He said I would have to go to lawn and gardens for help. I don't like the run around. I left the store and looked it up on the net and within 3 minutes I had what I wanted a manual. This is poor customer service and I've worked in the public for years. I spend a lot of money at Walmart a month but will think twice before I go again.

I've drank the V8 Juice with a hint of black pepper every morning at breakfast since I first saw it. It has vanished from the Weat Monroe LA store shelves. My doctor told me he loves the V8 with a hint of black pepper too. Why did the store stop having it? I'm 68 years old andlove the juice plus it's very healthy to drink. I called the maker of the juice and it's available. Please stock it.

The walmart computers were obstructed by inventory cases and the operators of the inventor equipment were TOTALLY non -observant of the obstruction and inconvenience at the site. They even gave myself and my friend an inappropriate answer to the situation. The photo technician was the person who did finally move the case while the personal doing the inventory stood in disbelief of the situation. I did address this situation to a customer service associate who agreed with the situation. The walmart store manager ,Brad Ausdenore was not available. In the future the inventory equipment should be placed so that the customer will not experience such a dangerous situation.

I just came from Walmart and had bought a thing of velveeta cheese and when I went to use it I noticed it looked like it had been opened already, soI thought maybe it was one I had in my refridgetor so.I checked my recipet with the box #2100061689 the one I had just bought. It only has 12 oz in it but looks like it was packaged this way. I can send a.picture if you need me to but I wasn't about to use it. The long number on the silver package was 04050007199300. What do I need to do and what are you gonna do about your product that I bought and not very happy about.

I was in Neighborhood Walmart in Newport News, VA at approximately 6:30 this morning. They open at six; When I got ready to check out the only registers open were the self service ones; I told Debra in green coat that I could not use those. (age 70 in June) She would not open a register and check me out; I went over to customer service desk and put my stuff on the counter. Debra would not come over there either. Another lady left her stuff at the self service register and left the store.
It was only when I yelled for a store manager that a wonderful smiling blonde haired girl came to my rescue. She put my stuff back in the cart and took me over to regular register and called Eddie to come and check me out; I think her name was Ellen; She wore a blue coat. Eddie was all smiles and helpful too. This is not the first time that I have had a problem with Debra in that store. She evidently does not like white people and definitely has an attitude when it comes to waiting on them. When this Walmart first opened I waited in line over 40 minutes to return something.

Normally Walmart stocks (albeit only a few) 40 lb boxes of Special Kitty scoopable cat litter for 9.98 per box at any given time. Someone, however, apparently ordered a couple of tons of another pricier brand (because it comes in a bucket which will still be thrown away). This display is on the end of an aisle and contains approximately 100 of these 35 lb buckets with more stacked elsewhere. These items are 12.98 supposedly on sale. I went to buy 160 lbs which is how I usually do it but, of course, not one box on the shelf. Imagine that. Apparently I'm expected to buy 140 lb (4buckets) of the 'better' ' on sale' stuff for an extra 12.00 and still come up 20 lbs short. 
Now I'm all for free enterprise but I have another product stuffed down my throat just so someone at walmart can clear their stock of another product. And I might add that this is a popular way of operating – at least at this particular walmart. I used to spend just about 200.00 a week in walmart EVERY week until the last 12 to 18 months. I'd also buy major items like flat panel tvs, computers, tires and sporting goods, etc at least a couple of times a year on top of that. Now I don't. Seems like every time I go, walmart has removed a name brand because they think SO much of their in house brand, or they have priced the name brand so high that it's obvious they think people are idiots not to understand what they are doing.
These days I had been going to walmart on average once a week for cat food and litter because being consistent with the same type of litter is a good thing for the cat. He doesn't get pissed off and piss on your pillow because you changed something and upset him. Still I had been spending 100.00 a week easy on four cats and three dogs. I'm sure walmart can survive without my measly four or five hundred bucks a month but I tell you what, walmart, just about everyone I know is feeling the same way about how you do business and the sentiment is spreading. Suggest you rethink how you do business. Kroger is there and so is Target. They are the ones getting all the money you no longer receive from my visits and, after this crap tonight with the cat litter, they will probably get the last of it.
It's really a shame – I used to love walmart. It's just changed over time and, with the economy the way it is. I actually hate setting foot in the store because I know, without exception, that I am going to leave angry because of the issues I've stated. Stop treating people like they are too stupid to be allowed to make their own shopping choices.

I have been a customer of Walmart vision for a long time. Always was satisfied until the last time. My old glasses were hurting my nose so the dr recommended me getting a new pair with a lighter frame. I asked him did I need ultra light lens and he said no. One week after receiving them I had the same problem. I made an appt with the dr and he said meet with the manager in the morning and he felt sure they would get me new ones with ultra light lens. When meeting with the manager it was a definite no because the paper work had been sent out. I am disappointed because I thought they would definitely make it good because they were known for that. I was wrong. I have been wearing moleskin, bandaids, taping sponge to my nose, putting vaseline, etc. and nothing works. I have to wait until August for new ones and will not be using Wal-Mart and will share this experience with others.

I have ordered Samsung S3 tied to At&T in last week of feb but I never received it.My order was clearly ready to be shipped on 27th Feb itself but I asked them to hold because I would not be available I clearly mentioned while placing the order that my order be shipped on either proceeding monday or tuesday and they said yes then. .But they did not send it so and sent me later. They say Fedex has left the package in front of the door on wednesday when I was not available.
I did not see any package.I had to call customer care more than 10 times and the issue is still pending. They offered to send me replacement phone but to the At&T registered address. I no longer stay there and address on At&T is my cousin's who is the primary At&T account holder. I got the address changed from At&T and called back again. They said Fedex is investigating it but I was in no rush so I thought I could wait. In the mean while I called them 3 or 4 times and still the response is Fedex is investigating. Fedex has apparently rejected the claim it seems.I called back on May 1st and to my surprise I realized that Fedex has rejected and Walmart did not even care to intimate me about this.
This time they transferred me to another department who were clearly arrogant and did not even care to respond. All they say is they cannot help. I had to talk to manager and so they said she will call back when she is free in next 24 hrs.I called them thrice over next 2 days to get to manager but clearly I could not. After long wait of 48 hrs, manager called me and told me the same thing and said she cannot do anything rather she sounds she wont do anything.I thought Walmart had more responsible people. I am the one who lost money here and they do not even care anymore. I definitely would not leave this and I want my money back. I no more would like to involve with walmart. All I need is my money back.

On 4-9 13 I tied to buy AMP at the store in Brookhaven,Ms. I tried to buy the AMP in the silver can with green script. I was told by a store manager the store did not control the product selection vendors (Coke & Pepsi) put in their racks at the store. I find it hard to believe the store has no influence on product selection provided by vendors. This product is carried in stores to the north and south of Brookhaven. This product is an energy drink.I am a dedicated Wal-Mart shopper and prefer to spend my money in the local store. However, I can not due so if the store declines to stock the product I wish to purchase. I also do not believe I was given an accurate reason for not having the AMP. Thank you.

My complain is towards a Walmart manager working on 4/9/13 at around 8:30 p.m. And she is the only manager working at that time. Well my complain is that when comping the toilet paper angel soft 24 rolls from an ad on a website the main store manager gave me, that manager at the store said she would not comp that because its not the regular toilet paper. And the ad does not even mention if the paper is double or regular. But either she said she wouldn't do it. It's been quite long since I had any issues until tonight and if Walmart is not going to allow the comping then why advertise it thru tv and even make a website with the comp prices they will allow when the managers won't even do their job of great customer service and comp what is advertised by WALMART on a website.

Well, you said you would get rid of the noise that starts at 11:00 pm that keeps everyone awake until for hours. Basically it appears your company employs liars that do not care about the public. I guess it is time to ask the news media for help.
Maybe they can convince you, the police and public to change your cleaning hours so we can get some much needed rest and sleep. I hear the babies crying throughout the complex. Shame on your greedy and inappropriate conduct. Definitely a behavioral problem that needs to be corrected by the law.
Sorry I am rough here but you promised to solve the problem and you just blew it off.

I became disabled in Sept. 2012, so I need the use of a motorized cart to do my shopping. However, due to location, the Wal-Mart I shop at most frequently never seems to have any motorized carts and most of the people working at that location are not at all helpful and some are down right rude. Several times I've almost fallen because of some of my experiences within the store. All my prescriptions are with Wal-Mart on Franklin, but yesterday I could not pick them up because I couldn't stand long enough to get them and there were no carts available, so now I'm debating as to whether I should transfer my prescriptions elsewhere.
In Feb. and March combined I spent $789.62, if you don't care about the business some other store might. Most of the Wal-Marts I shop at are excellent, go the extra mile with service and have good attitudes, so what is the story with East Franklin? I tried to complain at the store level, but that was a joke. So many people are out of work right now seems like you could hire people who look and act like professionals and are glad to wait on you and have a job. Please get some carts for customers who need them.

One of our customers told us about a security system that walmart is carring. We closed our store and took a trip to walmart. i tried to get assistance from a associate, since this system i wanted was in a locked case. I asked the clerk to please let us see it to determine if this was what we wanted. she was assisting a cust and said she would be right there. We waited, she also took 2 more customers in front of us that were men.
So I asked another clerk to assist she said she couldnt. So needless to say we started to leave and I asked for the manager. the manager was not in. Ive tried calling the girl who answered the phone asked what department was the issue I advised electronics. she transfered me to the girl that would not wait on us. so waited 1hr and a half called back still no manager to speak with.
I provide customer service to my customers and frankly you need to look at the people you have in that department. If you are a man then it seems to get you service. But I dont believe you will be recieveing any more of my business or any of my family or friends business This little stunt cost your company about $300 dollars. And your manager Jason didnt even bother to return my call.
Bad Business ethics and no customer service will shut the doors. I am a consumer that does not have to do business with your company and i will advise others not to either. My customers have asvised me today they have been treated the same way at this store on other issues. So needless to say I dont think Sam Walton would have permitted this type of treatment to his customers.

About two months ago I noticed a big pile of 12 OZ Raw Spanish Peanuts (Distributor by John and Sanflippo) for 1 / 2 of the regular price at wal-mart Dodge City. I purchased about 40 of them.
After I consumed one of the bags, I got food poisoning and terribly sick and end up to ER. Despite all the proofs that I have I could not get Wal-mart to pay for my hospital bills. One attorney advised me class action is the only way to bring law suit against this Greedy Giant

Last night, Tuesday Feb. 26, 2013 my husband and I went to your Epping NH store for 4 215 65 R16 tires. The time was not a pleasent, first we wwaited 15 mintues before someone assisted us and told us how long it would take. When we finally go helped I ( the wife ) asked about honoring another tire providers ad of free installation if you bought 4 goodyear tires.
The gentleman said no when clearly above his register it said we honor ALL competitors ads I even had a print out of this advertisement which according to the sign I did not need to provide. Next we were told 1 hour and we waited 1 and half ( and that was our car in the bay right away ) any other place the turn around time would have been a lot less.
Lastly when we were checking out and paying CASH we asked about the good year rebate form. Your staff had no idea about the rebate that your website advertised that expired on Feb 28 2013. He did not find out about it and we are forced to find the information out on our own. Fourty dollars is a lot of money in this economy.
We also asked if 2 of the tires were in the back, the gentleman said oh we took them and charged you for them. Clearly your staff did not provide customer service when they did not satisfy me. I am not sure why this service happened but to me no excuse is acceptable.
When you say you will honor ALL ads you should that would of been a savings of 44 dollars on 4 tires ( not much when your talking walmart- and as we were there they quoted a man the wrong price and he received a FREE tires 92 dollars, and not knowing about your rebate promotions.
I hoe youd ecide to honor something as I chose to go to Walmart for the tires and I could of gotten 4 tires somewhere else cheaper. I look foward to your response

I was very unimpressed with the service that I received at the check-out counter at the Capilano Mall store in North Vancouver, B.C. on Sunday February 17th, 2013. There was only one cashier open at the check-outs on the west exit of the store and the other cashier had his light off indicating that he was closed. The person who oversees the check-outs, who I will refer to as the "attendant", was at the check-out beside us.
A cashier approached the attendant waiting to get onto that checkout. The attendant, once finished with what she was doing told the person ahead of me, who was the next person in line, that she could be helped at this checkout. Since the person that was being rung in at the first checkout that I was standing at had a large purchase I followed the lady that was in front of me over to the next checkout. Once we were both there the cashier then informed us that she had to leave and go upstairs to swipe in. So there we were standing in line with no cashier. Of course at this point I had lost my place in the previous line.
When the attendant came back to the checkout with no cashier she asked us "Where did she go"? I told her that she told us that she had to go upstairs to swipe in. When I asked the attendant why she pulled the lady initially ahead of me from the first line-up over to this checkout that was opening up if the cashier wasn't ready to work she said "I don't know that she hasn't swiped in until she tries to get on cash" and then said the she didn't tell me to come over to this checkout". In my opinion if a cashier is on the floor waiting to get on cash she should already have swiped in and be ready to work.
So while we were waiting for this cashier to come back, which took awhile I might add, the attendant told me that the cashier who had had his light off indicating that he was closed before is now open. So to add to my frustration, the attendant did not make sure that this cashier that just opened took me next, she just let 3 other customers go in line in front of me!
I am extremely appalled by the lack of customer service that I received. At no time was there an apology and the comment, "I didn't ask you to move over to this line", was very unprofessional. I work in the customer service industry myself and I have never spoken to or treated a customer in that manner.

I have five step-children who live in Oregon with their mom. My husband and I were late getting their Christmas presents to them due to unforeseen circumstances, however, we were finally able to get their gifts and were told that the best way to get the gifts to them was through Walmart.com "site to store." I went online January 19, 2013 and started shopping. I got them everything they wanted. However, it was not an easy process…it took me about six hours to do it, and that didn't include the shopping time! First of all, I live in Texas and had my hometown Walmart store saved as my Walmart Home Page. As I shopped, I made sure that all items stated "in stock" (of course) and were "site to store" items.
Once I got to the "checkout" page, the difficulty began. First, it wouldn't do "site to store" so I had to change my hometown page to the store in Oregon that the items were going to. Then, I couldn't use my address information, I had to use the other mom's information (which later made it very difficult to explain to customer service). I had to go back and reorder things several times because it didn't put the correct item in my cart or it ended up being a refurbished TV, or right before check out an item would pop up "out of stock." Very frustrating! But, after about six hours it was finally done! I spoke to the kids and they were so excited and looking forward to getting their gifts the next week.
Then, I got emails from Walmart.com…yeah. By the way, everything I purchased was put on our debit card, not a credit card or check by phone, but a debit card…either the funds are there or not and, if the funds are there (which mine were), it comes out of your account immediately. No problem, there was more than enough money in the account. Well, one email said that part of my order was cancelled due to them not being able to get authorization for my payment…huh?
You don't have to get authorization on a debit card…it either goes through or not…and it becomes a pending transaction immediately. So on January 19, 2013 I placed the order and Walmart.com immediately put it through to my bank and it became a pending transaction. I called my bank and they said the money is there pending Walmart accepting it. I called Walmart.com's 866 number and, after explaining the different names and addresses, I explained the email and what my bank said and asked what the problem was. Then they told me that some of the items were out of stock. I told them no, online it said "in stock" and I made sure of it because I had to reorder several times. They put me on hold again and then said they couldn't get authorization on my payment.
I just told you my bank said it's there waiting on you! They then told me that they already cancelled the full order and that I would have to go back online and do it all over again. Well…I need you to stop the pending transaction so the money would be available for me to do that…another six hours of frustration. They said I would have to wait three to five business days for them to release the money…of all the nerve!!! I told them if they can take my money immediately they can put it back immediately. Of course, they said they couldn't. I spoke to supervisors and got the same run around. I called my bank again to see if they could stop it (like a stopped payment on a check) but they can't do that with a debit transaction unless the merchant (Walmart) releases the funds.
The bank representative gave me the fax number and told me to call Walmart back and tell them to fax the Release Form and it would be done immediately. So, I did…but that didn't help. They said it will still be three to five business days before somebody in their billing department opened the email and faxed the form.
It's not that difficult of a job! I get hundreds of emails a day and fax hundreds of documents a day…and I'm only one person…Walmart has thousands of people working there opening emails and faxing…it shouldn't be that difficult to print a piece of paper and fax it. If you can take my money immediately and cancel my order immediately, give me my money immediately. Again…"we're very sorry but that's policy." Well Walmart.com, your apologies are not going to make five little children happy.
Your apologies are not putting my money back in my account so that I can do something to get these gifts to these children. Your apologies are not going to "unbreak" the hearts of five children. Thanks for all your help Walmart. You think because you're a big-wig company you can run all over the small people. Keep it up…in this economy you need the small people. We are the ones putting all that money in your pockets while you kick back and not give a crap about what your so-called policies are doing to small children. It's like the kids waking up on Christmas morning and being told there is no Santa. This may be a late Christmas for them, but it'll make them happy…or should I say "would've" made them happy.

Brenda Beaufort
from Charlotte, NC
On 1/18/2018 @ appx. 07:00 I went to walmart garden center to purchase a snow shovel the sale associate stated to me that they did not have any other than the ones with the pointed ends. so I asked him can I go out side in the garden area where tools are and he stated he could open the door to the area because he did not have a key and then he point out the only shovel he had was this # 004920613192 sitting by the inside door I told him I needed two and could he get the manger to open the door he the called the manger over who came right away and said I can't open the door to let you go out their due to safety issues now it was some snow out their that looked frozen over but I could also see plenty of concrete ground so I ask him maybe he could grab me a shovel "the manger said again I can't open the so I ask him his name and he stated Gary, I said you don't have a last name and he said he don't' give out his last name. I thank him and went directly to customer service. where I found another Manger Gogar v. walmart csm and I ask to speak with the manger of the store. She ask me what I needed so I said to myself I'll give her a try and I told her my problem. She then radio back to the garden center and ask for ( I don't remember the ladies name but she pretty much stated what the associate and Gary had told me,so Manger Gohar and I went to the Garden center where she talk with the unknown lady who went on to tell me the type of shovel I needed a round or square one not the pointed one that she only had left in the garden center. So Gohar said well can't we go out and look and Gohar unlock the door and the two ladies went out where the tools are kept. now i;m looking out watching them the other lady pick up a larger pointed shovel and started to come back in when Gohar picked up the same shovel 004920613192 that the associate and manger gary tried to sale me one of when I needed two all because this customer wasn't going to make them unlock the door and go into the cold. I want to thank Manger Gohar for going above and beyond her duties to do some one else job. My husband will be able to get in the house safely with the drive and walk way shoveled, from his dialysis treatment five stars to Manger Gohar.

Theron jenner
from Marion, IL
Your prices are not the same at the check out as priced on the shelf . for example 2 liter bottles of diet cola priced at $1 dollar - checked ticket when I got home was charged $1.60 at Princeton Indiana store.

Donnie Bailey
from Malden, MO
Every time I go in for my 90 day refill request one or more of my refills is out of stock. I am told I have to go to this pharmacy. WHY CAN THEY NOT KEEP MEDICINE IN STOCK. THEY SHOULD BE ABLE TO SEE THAT THEY ARE GETING LOW AND KEEP THESE STOCKED

Jennifer Flood
from Jenks, OK
I took my 2002 Kia Sedona van into the Bristow Okla. Walmart on the first part of December 2017, well on December 23rd I had just left my home and my van started to make a knocking noise, after the holidays I had a mechanic look at it and it has a rod knocking, the mechanic said that they put in the wrong type of oil and that is what cause the rod to blow, so now I am without a vehicle. I am a woman that has several doctors that I have to see like my cardiologist doctor, a orthopedic and a neurologist doctor, I have a daughter that has needs as well and I husband that has to see special doctors as well, so all this puts me in a bind. I am now going to have to scrap my van or find me a motor to put in it.. all this cost money that I do not have and all this could've been solved if the Walmart tech would have just did his job the correct way.

Went shopping on 1/6/18. Spent about an hour in toy section looking at radio control drones. I'm 61 and my granddaughter and I love these. Nothing had a price on it and no one to ask. Had to go and find scanner to see price. Left my buggy and walked to scanned at least a dozen times. 3 times I returned to find an employee walking away with my buggy. I had 6 items and my winter gloves and hat in there. When I left store noticed my gloves were gone. Can't get anyone to answer customer service phone.

Zofia Zakrzewski
from North Port, FL
Dear Walmart management,
I am writing this complaint about incompetence of Wal-Mart management in North Port, Florida on Tamiami Trail.
The incident happened on Dec 20, 2017. My husband and I were making shopping at that store. There was an offer of $35 discount when opening Walmart credit card while doing that shopping. When all my items were rung up I asked the cashier to get me this $35 discount by opening the credit card account. She said she doesn't know what it is and how to do it. She said that I take the receipt to the customer service and they will fix this.
The associate at customer service desk told me that she can't do it, because it needs to be done while I pay for the shopping and the account must be open at that time. Otherwise she would need to cancel my purchase, refund the money and rescan all the items from a full cart of merchandises to be able to do it. It was a proper information based on a discount booklet. I said I can't waste another half hour due to incompetence of Wal-Mart personnel. She said that maybe the floor management will have some ways of fixing it. The floor supervisor name Fame came over and gave me completely wrong answer to my claim disagreeing with the spirit of the Wal-Mart offer. She said that I need to open Walmart credit card account before and then do my shopping and then the $35 dollars will appear on my next cycle credit account statement. Based on the booklet of the offer it was a wrong answer since it supposed to be an instant discount while doing shopping, like it happens in any other store I received such a discount for opening the credit account while shopping. I didn't feel that Wal-Mart is falling behind any other store in such a deal. So I asked for a store manager. The gentleman in a wheelchair named Tony came over as a floor manager and after being debriefed by miss Fame he gave me the exactly same answer as miss Fame assuring her view that I need to open a Wal-Mart account first and then do my shopping and then the discount will appear on my next cycle statement. I said "so you don't know either how this deal works". He said " I know exactly how it works as I described it to you". I didn't see any sense to discuss it any further with the people lacking either competence or proper training to be in a management position and serving customers. And that's why I am writing this complaint to let you know about shortcomings in your entity. Due to the lack of competence of your employees I lost possible $35 discount and decided not to open the account not knowing how my complaint will be answered. It was a big deal for me getting substantial discount from $164.60 bill for a retiree trying to meet ends on a fixed income.
I'd like to ask for updating me on the course of action taken based on my complaint.
I am attaching screenshot of the offer booklet with circled terms of the deal.
Sincerely
Zofia Zakrzewski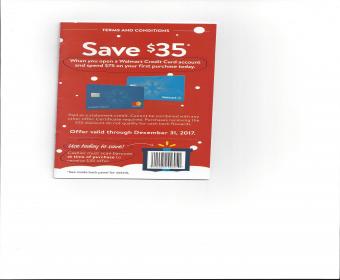 Frank Emrath
from Hartland, WI
i bought a lifetime tire rotation from you when I bought my tires an had them installed ,I tried to stop in an make an appointment in sept but was told they were busy an booked, so I put it off until about a week before thanksgiving an was denied again then last week, now today I was advised only booking for today an tomarrow an there are no apointments avaible in fact the person answering the phone said she was told, not to encourage people to make apointments .well you got my money I would like to have my tires rotated now or a refund for services not provided ! I also was encouraged to complain because this issue is not getting addressed at the store management level................Frank Emrath

Angie Partin
from Miami, FL
I had placed something on layaway and was unable to go pick up Dec 11th and went to Dec 15 but the $10 I paid on it they took. NON REFUNDABLE ! And then the CSM called to the counter seems not to be concerned or anything and says no cant be refunded. To me that's not right and then the Hazlehurst Walmart wonders why many don't shop local .They all seem to be unfriendly and no concern. People is having a hard time trying to buy a child's Christmas and then they don't want to refund what you applied, I could understand if it was over a week or you didn't purpose the items. But this was 3 days and I did buy the items. They actually were still in layaway the CS went and brought to counter but it had took the $10 applied to hold.

Joannie P. Elerick
from Anaheim, CA
On November 26, 2017 at approx. 4:15 hrs. My daughter (Ashley} asked Door Monitor (Isaiah) to assist her with a bike I wanted to purchase for my grandsons Christmas present. Isaiah refused to help Ashley, telling her with sarcasm to ask the Self Check Employee. When Ashley asked Isaiah to please utilize his radio to eliminate me from further inconvenience (I underwent surgery to have my neck replaced) he still refused displaying an unprofessional demeanor.
At this time, Ashley asked another Employee to please call for the Store Manager. As we waited Isaiah approached Ashley yelling at her as he raised his arm holding his work radio near her head in a threatening manner. This is when I stepped up towards Ashley and Isaiah, telling him to put his hand down and stop raising his radio at and near her head. Ashley moved away from Isaiah to ask for additional help. I informed Isaiah his actions are threatening and he needed to stop. Isaiah immediately approached and leaned into my shopping cart continuing to make sarcastic remarks. I asked Isaiah 3 times to move away from me. He refused to do so, also raising his handheld radio in very close proximity to me. I told him the radio is used to communicate, not use it as a potential weapon in a threatening manner.
Isaiah refused to step away from me putting his hands in the air making a verbal gesture to me (Attempting to provoke me) as he remained leaning into my shopping cart. There's no doubt I felt I was in danger as I tried to remain calm. I am physically unable to defend myself and extremely vulnerable. Not a moment sooner Assistant Store Manager Ymauda came to my rescue and intervened. She immediately ordered Isaiah to step away and return to his work assignment. Ymauda was very friendly and concerned with the above mentioned when I informed her. I observed Isaiah moving closer to us as I told Ymauda of his actions. Ymauda told Isaiah to have a seat in the office. To my dismay, Isaiah made yet another inappropriate comment to Ymauda refusing to obey her direct order. It was evident this embarrassed and surprised Ymauda. She gave another order to Isaiah to go to the office as I heard him tell her, "No". Ymauda immediately approached Isaiah and had a short conversation with him. He finally left and entered her office. Ymauda was so apologetic and professional in handling this situation that I don't want her actions to go unnoticed. I was pleased with the control and demeanor Ymauda possessed in dealing with the above and the respect and courtesy she delivered.
I can only hope this Employee Isaiah is no longer employed with Walmart. I have never had a bad experience shopping at Walmart, until November 26, 2017. No one has communicated with me as to this traumatic event I endured. I was victimized by Isaiah (Assaulted) to say the least. I only wish someone from Corporate reached out to me to check on my mental frame of mind. I have not returned to this Walmart since the above mentioned. I do not feel safe shopping here and will miss everything Walmart has to offer.
In closing I would like to recognize Ymauda. She was superb in her Leadership, Professionalism, Sympathy, and taking control of a potentially volatile incident that if not for her quick assessment could have had a much worse ending. For that I thank her and wish her SUCCESS with her Employment at Walmart.
Sincerely,
Joannie P. Elerick
760-992-1581

Ray Workman
from Forest City, NC
This complaint is on the forest city nc store i get all my meds from there but every time and i mean every time i go to pick it up it is not ready or they say it was not called in from the doctor. the last time my wife called it in they said it had not been called in she called it in 5 days before it is time you do somthing about this. please let me here back about this i am 71 years old live 5 miles from the store can not keep makeing trips back to get my meds.
thanks Ray Workman

Kelly
from Louisville, KY
4 lanes open on Saturday night n December. Just plain ridiculous

Jake carrera
from Avon, CO
The manager in walmart are very rude especally clarissa and sam. Disgusting!!!

Andrea Kollars
from South Bend, IN
I was to receive a pkg through Fedex today ordered from Walmart! I left specific instructions for Fedex to knock & then slide it inside for me since I am elderly & it weighed 63#...no one here to help me. I got an email this morning saying it would be delivered Tues., 12/5 instead. I was in my living-room ALL day & no one knocked, but I wasn't expecting the pkg 'til Tues. Tonight, something told me to look outside. THERE IT WAS! It was delivered around 2:30pm according to an email I got....no one knocked! It is, now, 8:38 pm. It could have been stolen left out for all to see for hours! In the future, I will NOT order from Walmart if Fedex will be the method of delivery! There's no excuse for this. I sent instructions to Fedex plus I called them & gave them instructions telling them I am elderly & probably couldn't get the pkg inside! It had straps on it & after much effort, I was able to pull it inside! The tracking # is: 788652578220! Please....no more Fedex deliveries. There are many, many complaints on their service online. Add mine! I have NEVER had a problem with UPS! Thank you, Andrea Kollars

david ferron
from Arlington, MA
To whom it may concern
Once again your store merchandise buyers have deemed it ok to sell extremely questionable merchandise; in this case the tee shirt reading "rope, tree, journalist". And once again, Walmart is passing the buck because it has blamed an outside vendor. Imagine how the corporate office would reacte to a tee shirt that said something that directly targeted and denigrated its stores and brand? Freedom of speech? Sure. Why not. Walmart would have its laywers going crazy. No one with a mind and a heart can stomach this uncaring attitude. No more shopping at a store that can't get its act together.

Walmart sells Antifa shirts!!! There are already You Tube Videos and upon searching your site myself I cant believe you support this trash, this group is known for violence against women, children and the elderly or anyone else who exercize their 1st amendment rights. This group are undercover communists and wish to cause the collapse of our country. SHAME ON WALMART!!!! I wont be back till this garbage is gone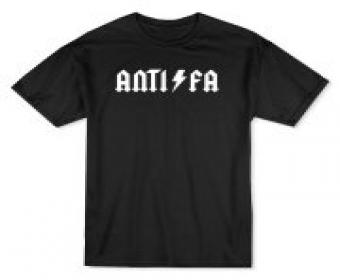 I have any ongoing issue with Walmart in general. Years have passed, and the same issue continues. That issue being the long lines at check out. This past year has been the worst. This particular Walmart Supercenter I thought would have cured the issue when they moved a few years ago, but it has only gotten worse. Even before this years busy holiday season, this problem occurs, Recently I purchased a few small items. The total time shopping was about 10 minutes. When I reached the (4) checkout garden department, there was only (1) cashier, and I counted (27) customers waiting to get checked out. I waited 40 minutes to get my items payed for, and left the store fuming. Needless to say, the talk among these waiting customers was unfriendly. This issue has gone on for years at this location. Obviously this is a management issue. Untill this problem is solved I will do my business elsewere.

Anonymous
from Pawtucket, RI
I worked at the North Smithfield,RI STORE and was worked and treated like a dog. I was injured and still 6 months later still have problems but was bullied into not seeing a doctor and along w another coworker who was hurt the sa e way and treated horribly. The CSM ARE ignorant, bullies, and they yell and humiliate employees I front of customers, they make you work days you can't or lose yourjob even though it was days you told you couldn't work when applied. They have you close the store then go back in 5 hours later.The Supervisors and Dept Heads are the guilty ones. If you happen to work a shift w all Spanish workers you get talked about, get denied your breaks, which happened to me numerous times, and make you do all the crap jobs while they just stand around.

Denise Howard
from Princeton, WV
This is the 3rd time this has happened to me and I am livid. Never in my entire life of being in extensive training on the proper procedures of responsible alcohol sales and the state laws have I ever been treated so bad. I am in my local Walmart (Lewisburg, WV) with my 15 and 14 teenage daughters finishing my Thanksgiving shopping for our annual family feast and I pick up a 750ml bottle of Chardonnay to go with our meal. As I get to the to self check out, I scan the bottle of wine and bag it, knowing that under law the underage girls can not touch the bottle. The cashier rudely approached me and asked my daughters for their id's. I politely tell her they are my daughters and they are underage and do not posses an id. She takes the bottle from me and tells me that she can not sell the bottle of wine to me. Ok, am I buying multiple 30 packs of Bud Light???? This to me would be a red flag not a mother food shopping with her underage children. Then the cashier goes to management and comes back to ring the bottle up for me. I feel like I was targeted for no reason. As I stood and looked around me, there were other families there with their minor children that were purchasing alcohol. I had just spoke to my friend whom I bumped into while shopping that had her children with her and purchased a 12 pack of Miller Lite along with other items. I later called her to tell her about my experience and she stated she had no problem at all purchasing alcohol in self check out with her minor children only moments before I came thru the check out. I am a very good person and I would like to think most others are too. But, I have to say that this question popped into my thoughts, Is it because my children are a different race? I hate that my mind in this day in time would even go there. At this point and time it isn't sounding to far fetched. I will be waiting to hear from you. I will make sure that I tell everyone who poorly me and my family were treated during the holidays.

Betty Saizan
from Opelousas, LA
Went to the 20 items or less isle with no one behind me, and this so called cashier named KEENAN proceeds to throw my items as he was ringing up. And also said this looks like more than 20 damn items to me. I told him a few choice words and left my basket behind. Told manager and a few more cashiers then left. You don't treat customers this way especially around the holidays. By the way I am from New Roads, Louisiana if that helps

Terrence KS Hee
from Honolulu, HI
I have put in an order in early Oct. 2017 for two photo tote bags, I was called in by wal-mart for pick-up the week of 10-25-17 and only have received just one 18X18 tote bag, the 16X16 tote bag the staff could not find and informed me that they will call when ready, just FYI, I have not receive any phone calls and it has been over a month, I have been comming in to this wal-mart store every week for house hold items & holiday shopping and checking in to the photo dept. and the sale staff keeps telling me that it is not in yet, and they will call when ready, I would like to know how long would I have to wait for this item to come in, this 16X16 photo tote bag was for a Birthday gift for a special person in Nov. which I was told by your staff I would have it by then, but they were wrong.
Wal-mart #3478 700 Keeaumoko St. Honolulu, Hawaii 96814
Please see attachment : Order # 2678095506439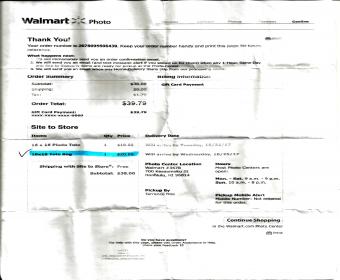 Carolyn B. Telfare
from Jacksonville, FL
My complaint is regarding the survey site. I would never have gone on the site except that I received extraordinary service from a cashier. Instead of having a forum to say nice things about her, I was led through a maze of questions not related. I will never take that survey again.

Cheryl and Benny Janek
from Weatherford, TX
Bought a Honeysuckle whole turkey for $.99 a llb on Friday, November 17...On Saturday the 18th, I found out they had been reduced to $.68 a lb.
I called the store about the policy regarding price changes and was told if it changed within 7 days I could get a reimbursement on the price. I asked if I needed to bring the turkey back and was told to just bring the receipt...after at least 15 minutes of frustration of the customer service clerk and myself, I got my $4.70 refunded and was told I should have brought the tag off the turkey ?!/..I then thawed the turkey out and noticed an old grease type smell from the turkey, but I tried to scrub it with salt and clean it well- I preceded to cut it up as I do not bake turkeys whole- I noticed a brown glob on the inside of the breast cavity and when I cleaned it out good there was a small hole all the way trough the bone...I just did not feel comfortable with all this to serve my guests...I took back the breast to show them the issue and was told I needed to return the entire turkey for an exchange or reimbursement...here I am a day from Thanksgiving without a decent turkey....we live out of town 30 miles but my husband insisted on taking it back - I just went and purchased another fresh turkey from another store- When my husband took the entire cut up turkey back later that day, the clerk said we told yall to bring back the entire turkey... he preceded to tell her that it was the entire turkey- just cut up...had I not cut it up, I would not have found the deformation in the breast...another clerk came along and refunded the amount of $10.57 after just asking a few simple questions....
I am a 68 year old that has cooked many a turkey and this turkey was not right....I should not have to go thru all this...I was not trying to get away with something, just wanted to get a decent turkey to serve my family- if they were frustrated with me, I definitely was frustrated with them...I should have been told to bring the tag when I called about the price thing and didn't call the second time because its hard to get an answer during peak time...I hated to walk in with a cut up turkey in a cooler ....

Bobbie
from Daytona Beach, FL
Bought cream cheese at the large Walmart and it was bad. Tried to return it at the neighborhood store where I shop several times a week and was told I would have to take it back where I got it. My time is more valued than the three dollars they could have refunded me. I had to rebuy it and throw the other one away. Great customer service guys. They were also very rude. Port orange neighborhood market. Thanks for letting me vent.

Rheta Gardner
from Colquitt, GA
I ordered an item on line and it stated it would be available for pickup on Tuesday, Nov. 21 which was great because that is why I ordered because I needed it for Thursday. Later I received an email stating it would available for pickup on Wednesday, Nov. 22, so I made a phone call to verify I that date of arrival. Today I received an email stating the arrival date would not be until November 29. I called to cancel my order and even though it states on my account the order is being prepared and may not be able to cancel but they have my money on hold at my bank. This is ridiculous. I will never order anything else from Walmart.com. and I am going to tell about my experience on Facebook so other people will not get taken advantage of like I have been. Holding my money for 8 days is ridiculous. Got me one time, will not get me again. This is a selfish world we live in!!!!!! I would not even give Walmart 1 Star but I do not have that option!!!!!!!!! Order # 5951753-875935

Loretha Young
from Peoria, AZ
I ordered a Fisher-Price Lakeland 5-Drawer Chest order #5611770-542016 on 10/16/2017 for my daughter-in-law and after assembling it she discovered that none of the drawers had bottoms so she could not complete it. I checked with Bivona & Company the distributer and they stated that this product had been discontinued over two years ago and that no replacement parts are available. I have been trying to get this product picked up for over a month to no avail. I asked on 11/16/2017 to have my situation escalated but I couldn't get any CSR to do that. I do not know what to do to resolve this and have consulted with an outside agency for legal assistance as I am being threatened by Walmart that if I do not return this item by November 29, 2017 that Walmart is going to charge me for it -- and at this point I feel that this is exactly what Walmart is trying to do. Any assistance regarding this matter would be greatly appreciated as I cannot get the help I need via CSR's. I am scheduled to fly to Ohio on November 18, 2017 from Arizona. Email will be the best method to reach me.

Ashley Bennett
from Jacksonville, FL
Bought babys 1st bithday cake. Besides being decorated sloppy they left parchment paper on cake under icing. Took back to store, refunded money and offered $20 gift card. Asst. Mtg Phil was rude when I said that was nothing for what disappointed children with no cake. Also when I said thank God no child ate it and choked he said that would then be law suit against Wal-Mart like it was nothing. I stated now I have to figure out way to get parents to drive back to have a little party over for the children to have cake. Phil said what do you expect me to do pay for a party. He acted like oh well they didnt get cake.....These were friends n relatives from different locations in Florida. I shop at walmart, as well as my relatives and have never been so disappointed. How would you like to give your child their 1st birthday and this happen. So so sad.....Ashley Bennett 3525536468....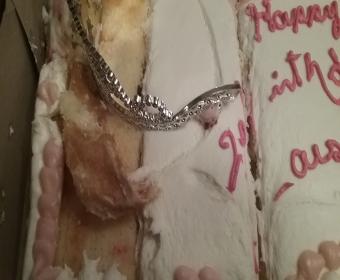 Alex Earls
from Toney, AL
I ordered # 5871793865201 online. I requested a return label and was emailed that I should keep it and they would discount me on something else are I should sell it. Very upset with this email. misinformed information put on walmart website. walmart should tell you this is 3rd party. I bought it on walmart online, I charged with walmart credit card, and the run around begins, very ashamed of walmart putting a customer through this. thank you

Called these fucks twice both times was transferred to the department I wanted. Phone rang and rang until someone picked up hit some buttons and hung up on me. Guess I won't be buying shit there no more

Annice Gomez
from Lucedale, MS
Reference #171106-009109 on 10/28/2017 I went to purchase my Bi-weekly order of groceries, supplies etc. There was an issue with the Coupons # 1The response from John Turner was that the coupons was copies and would not work(He taked to me with rudeness instead of a smile in his voice and the sound of I can help)# 2 He stated his cash registers does not make mistakes(There is no person, Machinery etc that is infallible). This was referencing a price after the coupon was presented) when your registers and or computors go down how are the rebooted? Rudness is not accetpable. This was an excuse I went to another Wal-Mart and other stores and use some coupons from this same sheet. H was rude, short and abruptness from start to end no professionalism shown. No Management skills shown. More training is needed. MY phone number is 251-581-1314 What is your turn around time for a customer complaint?

Pat
from Bowling Green, KY
Employees are stocking constantly and often hard to get to items we need. Also very hard to find the Great Value and Star Kist
water packed tuna. Lots of oil packed out there but I feel most use water packed any more , so need to keep it stocked. The cat
foods too are constantly mixed up. Flaked with pate etc...Also the cashiers need to be clued in on when a person has canvas
bags available by the customer...yes put my groceries back in the canvas bags. The purpose of them is so we don't have so
many plastic bags. Have complained about the plastic bags many times and no response. It's also the Holiday season and
yet out of a large store there will only be 3 (possibly 4) lanes open to check out in. Am sure I am not the only one that has
complained about that issue. I think Wal Marts prices are fair but could stand improvements in many areas.

marvin corbin
from Olympia, WA
I was visiting Walmart at 03705 in Yelm, WA. on November 7, 2017 to return a product and they gave me store credit gift card. I purchased other items and when it was time to check out the gift card wouldn't work. So the employee work said she didn't know what to tell me. So just take the items and leave I can't believe she told me that . So I told a manager what she said she wanted me to commit stilling that's a crime and he said nothing to the employee. I wish had got her name but I was frustrated so they got the gift card to work and I paid for the items and left. I was just wondering why an employee would tell a costumer that I'm very upset that this situation goes on this is a serious problem and need to be addressed. I never stole anything in my life that was insulting to me I had my kids with me at the time and I explained to them no matter what an employee tell you to just take something out the store and leave don't do it that's considered stilling pay for it. I'm a veteran and I can't believe I was treated like that. Thank you, Marvin Corbin

arbutler33@earthlink.net
from Mesquite, TX
I do not like that close one side of walmart at 7:52 pm before 8pm after 8pm there only 3 or 4 register open I have to wait in line long time mesquite tx 75149 200 us highway 80 e

David A. Runco Sr.
from Orlando, FL
I ordered a Drill on-Line for a cost of $53.00 and had it charged to my Wall Mart Credit card. I was told that is is free shipping and would arrive Oct 31st (I ordered it on October 29th) The Drill never arrived and wallmart cannot find the order, however my Credit card has been charged the $53.00. I since have filed a dispute to have the charges removed, however I was told that it would be two billing cycles before it is removed. I cannot use the card because it will take me over the 30% limit of credit usage and will drop my Credit Score between 15 and 20 points. When this dispute is over I will cancel the credit card. It is not worth having. I know that loosing one costumed is no big deal to you, but I am letting you know just the same.

Joan Prosser
from Bixby, OK
Regarding Walmart @ Sapulpa Oklahoma.
This is in regards of trying to get checked out when through shopping. I cannot use a self checkout register because I have a tax exempt card. It's almost impossible to find a cash register that has a checker that is opened because there are never any lights on. And it is difficult to even find out who is suppose to be checking people out. (At 6:00 AM) This morning an employee by the name of Charlene was asked about getting checked out & she said she'd be there in a few minutes. When my mom asked her which register she got hateful with my mom (who is 87 & has dementia) & said "Which one do you think it is, it's the one you always get checked out at". Her remark was uncalled for.....she only had to tell my mom which register number. This is not the only time this has happened with Charlene. It's ridiculous trying to find a checker & which register they are suppose to be checking people out at. NOT EVERYONE CAN USE A SELF CHECKOUT REGISTER, for certain reasons. And Charlene needs to stop being so hateful to my mom.
Thanks.

Amir Masud
from Mississauga, ON
GOOD AFTERNOON MR.DOUG MCMILLON,
I AM CONTACTING YOU TO BRING INTO YOUR ATTENTION A VERY SERIOUS ISSUE??
I HAVE BEEN SHOPPING ON WALMART CANADA SINCE 21 YEARS AS MY STORE OF CHOICE BECAUSE OF YOUR GREAT CUSTOMER SERVICE AND PRICES!
HOWEVER LAST WEEK I HAVE A VERY BAD EXPERIENCE DOING SOME ONLINE PRINTING KNOWING THE REPUTATION OF WALMART I SPEND ALMOST $200.00 TO PRINT PICTURES OF MY DAUGHTER AND SPECIALLY MY WEDDING PICTURES 20X30 ON CANVAS PAYING ALMOST $80.00 DOLLARS AND GOT A MESSAGE YOUR PICTURES ARE READY FOR PICK THE NEXT DAY.
WHEN I BROUGHT IN THE PICTURES AT HOME SPECIALLY THE WEDDING PICTURES IT WAS TOTALLY A GARBAGE MY WIFE HALF FACE WAS CUT OFF AND SOME OF MY DAUGHTERS PICTURES WAS NOT PROPER PRINT AND NOT EVEN CUT CORRECTLY????????????????????
KNOWING THE REPUTATION OF WALMART A GREAT CUSTOMER SERVICE ORGANIZATION I GOT A VERY RUDE AND NON-PROFESSIONAL SUPERVISOR ON THE LINE WHO REFUSE TO REFUND OR REPLACE THE BAD PICTURES???????????????????????????????
IT IS THEREFORE REQUESTED TO YOU PLEASE LOOK INTO THE MATTER PERSONALLY, SERIOUSLY AND IMMEDIATELY TO TRAIN THAT SUPERVISOR HOW TO HANDLE CALLS LIKE THAT AND REFUND MY MONEY IN THE SHAPE OF CORRECT PRINTING, STORE CREDIT OR REFUND TO MY CREDIT CARD AS SOON AS POSSIBLE. THANK YOU!!
IF I DON'T GET A RESPONSE FROM YOU WITHING 24 HOURS I HAVE TO TALK TO MY LAWYER TO CONTACT YOU WITH ALL THE GARBAGE PICTURES?? I AM SURE I AM NOT THE ONLY VICTIM OF YOUR ONLINE PRINTING THERE SHOULD BE MANY MORE AS THE MISTAKES THEY HAVE MAKE SEEMS THAT NOBODY CARES FROM WALMART AND THEY ARE STILL KEEP DOING THAT TO VALUABLE CUSTOMERS???????????
TAKE CARE AND HAVE A GREAT DAY AND PLEASE I NEED A MY MONEY BACK AS SOON AS POSSIBLE AS WALMART IS NOT A PROFESSIONAL PLACE TO DO NICE PRINTING MAY 6X4 IS THE ONLY GOOD THING YOU HAVE?????????????????
WITH BEST REGARDS,
AMIR MASUD
285 - ENFIELD PL SUITE # 2204
MISSISSAUGA, ON, L5B 3Y6
CANADA
1-647-784-3783

Sareita Anderson
from Fort Worth, TX
I ordered some gluten free items online and one item was opened and the other was crushed not de to shipping obvious the crackers were crushed repeatedly they were all crumbs and the pie crust mix was open and who ever packaged items I was ivious these items were damaged but they sent them anyway I'm very disappointed in this service! I've been ordering items from Walmart for months now but I'm not sure if I will continue this service I will be searching for SN alternative in getting certain gluten free items that's not available in stores

buttf*ckk jones
from Fremont, CA
walmart sent my purchase to the WRONG CITY.
there exists 15 complaint sites online. I will use them
to drive $1,000,000 worth of business away from
Walmart over a year

Brandon Pasnick
from Sacramento, CA
I went in for an exchange. The girl at the counter was really rude, so kindly let her know. She dropped my stuff, walked away and said, I'm on break. I was dumbfounded. Her name was Mai. I complained to a manager who called me down and helped me with my exchanges when I notice a police officer walk in the store.
Well as I'm leaving the store he says to me I need to talk to you. I was on the phone so I turned and I looked at him and I said what? He said I need to talk to you. I said what for? He's just we just need to go outside and talk. I said what for and he would not answer my question so anyway I go outside and he says that the Walmart employee accused me of drinking and that it was my fault that I was being belligerent and all this stuff and anyway long story short I was not arrested I was not giving any tickets I was giving a handshake and I left anyway I was very very disappointed with my visit there it took me an hour to leave because the police officer just kept asking me question after question after question. I explained to him I was there to exchange close the woman was rude explain to the manager she got upset because I told her that I would be writing a letter to corporate and she's been called the police on me and made up some story that I was drunk. I had just come from the Fresno fair with my family and had gone to Walmart to get some food and exchange some clothes items. After a long extensive pointless talk with this officer, he determined I had not been drinking and allowed me to leave.
They [Walmart] would not tell me the name of the employee whose last name anyway but I know her first name was my probably spelled MAI. And I included pictures and the date. 10/12/17. This all happened at around 8pm in the returns department. Since this incident I have had panic attacks and anxiety and even have sought help from the therapist to help with me work through this problem. I really hope you decide to do something with the employee that works at the Walmart at Blackstone and Ashlan Avenue on the Southeast corner. Again her name is Mai.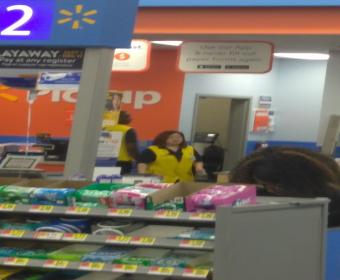 Lois Spalding
from Vista, CA
I always loved going to our Small Walmart in Encinitas - I went early on Saturday morning - usually around 6:30 am. I always buy 2 large bags of bird seen and push my cart around so the checker can check the bags of seed plus other heavy items left in the cart. I apparently pushed the cart around the stand too far and she rudely told me I can't push my cart that far and I mentioned it was to check the stuff in my cart but she just scolded me again. I don't mind being told about something but I am an older lady - at least be nice about it. It kinda ruined my enjoyment of going to Walmart.

Pamela Knisell
from St Louis, MO
Warrenton Missouri Walmart pharmacy is the worst!!! I called in refill on my prescription eyedrops on a Friday morning they called me and left voice mail that day saying they were ready. So husband goes the next day on Saturday to pick them up and they say that they don't have a prescription for me. He comes home we live about 20 minutes from there tells me what happened so I call and then all of a sudden they have them now!!!! What school did these people go to?? I would really love to know!!!

Tom Mastin
from Niceville, FL
Went to Niceville, store three times this week for Family size cheesits. An employee checked the shelf with their reader and said there was 50 Box's on the shelf. This spot has been empty for three days. But he could not check in the back. Said the people who stocked this area was all at lunch at the same time. This is poor service and the stocking of shelves is always way behind is this store.

Brenda Mitton
from Earl Park, IN
On October 1, 2017 we ordered a 3 piece white dining table and chairs. Order #5451759-710033. It was shipped to the Lafayette Indiana Walmart on Commerce drive. We picked it up there. When we opened the box we discovered that the hardware package fo chair assembly was missing. Emailed customer service and they sent the parts bag. We started to assemble the chairs and realized the stretcher parts for both chairs was also missing. So once again contacted customer service waiting on reply if they can send the 2 stretchers so we can finally assemble the chairs!!!! I am extremely upset over this matter. We paid for this product and cant use it because of missing parts! This is ridiculous! We paid full price for this all parts should have been included. We cant use it like this. It wasnt worth the price we paid! I will think twice before ever ordering from Walmart again!

Michael arthur
from Little Rock, AR
I have worked all over the United States and the Odessa Tx Walmart has the absolute worst check out I have ever experienced in any store I have ever been in.its a least 45 min on self checkout. I was a Home Depot manager for ten years. This is the one thing you would lose your job over. Y'all should be ashamed of your selves. For this epic and utter failure on your part. I guess I'm going to the dollar store

ruben holliman
from Valdosta, GA
my complaint is for the auto center perimeter rd Valdosta ga.suggestion try hiring employees who don't think their shit smells better than the people who are spending their money in your store.as a negro who worked customer service I left my personal feelings at the door and operated under the mindset that the customer is always right.but im beginning to realize that that mindset only applies too black employees dealing with white customers,it damn show don't apply the other way round.now I know walmart wont miss my little bit of money,but I wont be doing business there ever again.and I will feel a helluva lot better. RUBEN HOLLIMAN/ DATE OF NO SERVICE 10/14/2017

Joan Mair
from Chatham, NY
I shop every week and your Hudson store is getting real bad, when you buy something you better get a few of them because the next week you come there out, you ask and they say I don't know and walk away. Also I am 72 years old and I go in elec chair so because they don't stock offen you cant reach things because there way back in the shelf now its been like this from week to week, so I have had it that's why I am writing you this hoping thing can get better thank you for reading this, just wanted to let you know.I just cant shop there anymore and I love Walmart just not that one. Joan Mair 96 Island Drive Copake ny 12516

Kaye Eddington, wife of Charles R Eddington, 100% disabled veteran.
from Ada, OK
My husband & I recently received tax exempt cards from the tax commission. the first time I tried to use it I showed the card to the desk clerk and asked if Walmart honored them. They said yes. I purchased groceries and showed the card to the checker, she handed it back to me and never bothered to say why she did not remove the taxes. The next time I went in I told the checker I had a tax card and she replied "I have already rang up everything and you have to show me the card before I do that or I will have to redo everything. I said don't bother, I'll remember next time. Today went in the store, purchased groceries and before the clerk registered them showed her the card, she said you will have to go over to the help desk and get a Walmart card. I did. They told me my husband would have to come into the store before they could do that. I had my driver's license ready. Now what I am saying is there is a great lack of communication here. I should have been told up front from the beginning what the procedures were. My husband cannot hear, he wears a heart monitor, and he can only walk a short distance for he had Parkinson's disease. Where is the patriotsm?

Daphne D Pattison
from Palm Coast, FL
Reference #171012-005306
I have been charged for an item that was never received. I went thru the Walmart online "chat for help system". I spent over 90 minutes and no results. I keep getting referred to "higher parties" + put on wait times greater than 20 minutes. Nothing is resolved.

Gloria Hutchinson
from Palm Bay, FL
My complaint is about shopping carts being used to transport older children and dogs. I love shopping at Walmart, 95% of my shopping is done there but I am upset when I go to the store and see parents transporting children, who are able to walk, sitting in the cart with their dirty shoes and some with their dogs. It is so unhygienic. I know the policy for Service dogs only, that does not stop other dog owners from bringing their dogs. There are the small carts that children cannot sit in but they put the in them. The small carts are not always available. There is sometime hand sanitizer at the door that I use to wipe done the cart, but it is not always there. I have seen associates ask customers to remove their dogs from the carts, and they were not very happy about it. It would be nice to have sanitizer at the entrance available at all times for people to sanitize the carts before shopping.
Thanks
Gloria Hutchinson
Have feedback for Walmart?
Thanks for your feedback!
Sorry. Please try again later!