UPS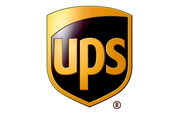 UPS
Most Popular Complaint about UPS
Posted by jane may on Jan 28, 2015
I'm tired of ordering product and the company ships to me and I pay for it and never receive it. I'm here every time and I've got witnesses of what was delivered. This has happen twice this month. I will have to look up the first item and get back with you but this item in looking for now is order #4561131112 - item k41167. It was shipped on the 1/24/2015. Since I have proof and witnesses I will see my lawyer!
Did UPS provide poor service?
Yes
or
No
Do you have a complaint about UPS?
Contact UPS
Corporate Address
Phone Number
Website
www.ups.com
Email Address
Thanks for your feedback..!
Sorry. Please try again later..!