Uber
Uber Complaints Continued... (Page 2)
229+ reviews added so far. Upset? Call Uber corporate: 415-986-2104

On march 5 2019.
I took uber flat share pass and I booked a ride from. Nkouda to gaziabad. I usually book this route ride for around 100-120 as this don't have any toll or mcd tax.
But today the uberap divertes on a longer route and took a ride from delhi which is border and has tax. We came so far com of map that going back would have been another 30 mins.
I was charged for that mcd toll and my flat fare went to 224 from 119..
Again similar thing happened while returning . Even again the coat went to 329 from 119.
How is this possible. I have sent messages through app on review my fare but am sure no response would be there. As its a trick to charge more in the of McD and long route..
Great work.so I believe coz I took the pass they automatically placed on a longer distance so that it is chargeable. Else it's impossible to repeat same thing again

Liv Watson
from Phoenix, AZ
Your drivers keep cancelling and your service is unrilable . Amature day here at Phoenix airport .. and it is not getting better it is getting worse.

Kathleen Borrego b
from Lynnwood, WA
My ride was 40 $ instead of 16$ that I was quoted when I sent for a ride. He told us he was heading down town afterwards and charged us for that. We went 6 miles instead.of 22 miles and charged us for that . ASSHOLE I'm not going to ever use Uber ever again. All it does is over charge me and NO CUSTOMER SERVICE EVER. Fuck you.!!!

Someone open a account with Uber in my name not me please Call ASAP 415-7404866 need to close the account ASAP

David Taruta
from Chicago, IL
The 1st driver came to building, drove past without picking up and I was charged for the ride. The 2nd driver went to wrong location and again I was charged for the ride. I have filed a complaint and a stop payment with my credit card.

I have booked a cab on 07-02-2019 for my husband, it was showing that he will reach by me around 15 minutes. I called him for the ride, but he denied to come then i request him please come if possible then he replied in hindi "tumko sharm nhi aati hai? - Do have you shame?" how can i come around 5KM distance. I said to him just mind your lounge, is this the way to talk to a lady, I don't have any interest to call you, i booked cab through Uber and Uber has provided this ride to me. Cab drive did not cancelled my ride and when i cancelled, Uber charge 94/- INR from my account.
I really do not expect this type of service and this type of uncultured and rustic drivers from Uber.
Please take necessary action against him.
Here is the driver details:
Tata Indigo
UP14 FT5144
DRiver: Santosh, +919718973839
Also please find the attached screenshot for driver details.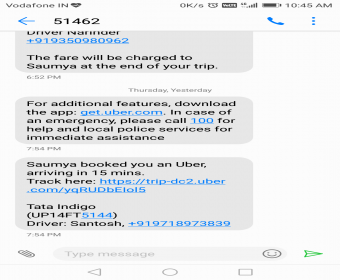 WILLIAM ORTIZ
from Fuquay-Varina, NC
on January 19 i update my debit card on the system not knowing that i had to wait for the system to verify the new debit card on that same day i contact customer service to find out the status of the payment i wasn't provided with clear in formation all i was told that i needed to allow 1 to 3 businesses days an im still waiting on the amount to be deposited in my account as direct deposit in the amount of 172.95. i need to speak with someone in america my number is 9108902266

Ronnie Smith
from San Diego, CA
Uber didn't pick us up for scheduled ride & we called for ride which ended up being late for our flight. Flight was rescheduled 3 days later, resulting in an added expense of $300.00 for rescheduling plus the fare of $40.00 for Uber ride. Uber said the best they could do was a $10.00 Uber cash rebate. They can charge you for a cancelled ride, but when it comes to their mistake and we were left without a ride at the proper time we had to eat the cost of rescheduling. Something is rotten in Denmark. I have all the emails between us.

Kathleen D Schaum
from New Iberia, LA
On Thursday evening January 4, 2019, I requested an Uber from the Omni Hotel at 1300 Houston St, in Fort Worth, Texas. The driver kept texting me to tell me he was there, but neither nor the hotel concirege service could find him anywhere. I called and asked him where he was and I realized he did not come to the front of the hotel. I told him that he was in the wrong place. He argued with me and told me that I put the wrong address in the system. I asked him if we was going to keep arguing with me or if he was going to come to the right place. He told me to cancel the ride with him. To cancel, I was then charged $5.00. Then I put the same hotel address into the system and another driver picked me up in 3 minutes. I am requesting a refund for the canceled ride because the driver refused to come to the correct address.
Respectfully,
Kathleen Schaum

David Osborn
from London, ENG
My daughter was quoted £127.00 for a cab ride. She was not made aware of any increase in price before or once the journey had started. She was charged £440.00 this is blatant theft. You should be ashamed of yourselves. I think you and your drivers should be outlawed from the UK. I will at every opportunity degrade your company and it's service.

Vinod Choudhary
from Mumbai, MH
Hi Team,
I would you inform a very strange incident which I encountered during my last trip which wasn't really expected at all from Uber. I had booked the cab on Saturday from Versosa to Mira road and while doing so I have already selected Paytm as mode of payment. But unfortunately the driver still insisted to pay of amount of Rs. 420 for the trip and he was adamant to lience to me so finally I had to pay him that amount. Later on, the Rs. 459.71 was deducted from the Paytm wallet as well. So would kindly request you to please do the reversal of Rs. 420 in my Paytm wallet which I have paid extra from my trip.
My registered mobile no.: +91 8169961150 with Uber while booking the ride.
Also please let me know in case of any further details are required so that we can expedite it and solve this concern ASAP.
If required, Feel free to reach out to me on +91 9594793200.
Hopefully, you look into the matter urgently and do the needful ASAP.
Kind regards,
Jyoti
+91 9594793200

Double charged !!! Complaint is not on drivers , its your lack of customer service
from Springfield, MA
greetings,
Where has my gift card balance gone!!! I was charged 31.92 for the trip that went straight to my credit card . My Gift card balance is missing . In your instructions it states gift card will be used and a certain amount will be held . There is a full charge on my credit card and my Uber Gift card balance of 13$ and change is missing. BS!!!!!!!! I wan this fixed today . Love how you guys hide behind the firewall and never answer complaints and don't even have a customer service number to call in . This is my second complaint in 2 days and no response . Come Monday if I don't hear from you by today or within 48 hours I will be in my right to file a complaint with Consumer protections .
complaint number 2
Please assist,
I took an Uber ride today which was fantastic. This was a 50$ gift card and total with tip came to $36.41 leaving me a balanced of 13.59.
I have tried to schedule next ride which is shorter coming to 9.50 before tip. This ride isn't seeing my remaining gift card balance.
What do I do here , I need to use the balance for next trip …
Thank you,
Matthew Marques ,
Email on file is matthew.marques@outlook.com
Phone number on file is 860 597 6751
This is my work email please respond here .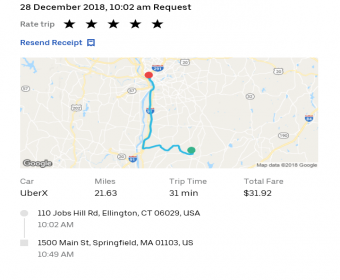 G Anderson
from Brooklyn Park, MN
i witnessed a driver pick up my neighbor AND her 3 children and not use ANY car seats!!!!! CHILDREN ARE APPROX 6yrs old AND TWINS 3 YRS OLD
5725 Emerson ave n Brooklyn Center, MN sat 12/22.2018 between 1:30 AND4 PM ??
This is outragous and always against the law..... this should NEVER happen

juned hussain
from Mumbai (Malad West), MH
I was blocked for no valid reason. The driver had no patience and he acted impulsively. Kindly accept my back as I have always been a loyal customer of uber. I am having a hard time being blocked and not able to use the app in much needed times.

John krause
from Chicago, IL
2nd time flying into chicago midway and using the uber app 2nd time the driver was sent to the wrong pick up point even with my location app on but this time had to wait in the frigid cold catching a horrible cold and then trying to help with hospice with my dad your driver was excellent but your app is horrible will be trying lyft next time

Darlene Jenkins
from Fresno, CA
An acquaintance I know had a Uber driver pick us up at Chuckchansi Casino in Coarsegold Ca. and the Uber driver drove us off the clock, so we paid him cash and the dude stole $3,000 from me and left me without a way to get home.

Felix DeFalco
from New York, NY
I accepted a shared ride and after accepting the ride I was told the pickup was four blocks from my location. At eighty seven years of age, the three minute walk took me well over fifteen minutes. Needless to say I missed the pickup and was charged a missed ride fee. If I can not get a pickup at my location, the service is useless to me.

William DeArmond
from San Francisco, CA
I drove my car to Sacramento, Ca on 11-3-18. However, I received a cancellation fee and another fee. I didn't use uber on 11-3-18

Prashanth
from Bengaluru, KA
Hi Uber team, I had a nightmare with Uber last time I used their services. It was just unacceptable. As soon as I got back home, I gave a harsh feedback through their app.from your team delivery executives not calling me without that cancelling my order. If you go to zomoto if this happens they ping chat and inform about order. Here that option not there. After Uber Exeutive cancelled my order I am getting frustrated because they cancelled my orders.Even if want contact customer care executive it will take 1hour always busy busy is coming. Finally I got chance to talk to exuctive he say will certainly help you finally he say can't do anything give me good feedback without giving me solution how he's asking for feedback. Please refund my money here is order number: FDF7A and 540FA.hoping that I will get reply from you.call to this mobile number 9886483027. Thanks prashanth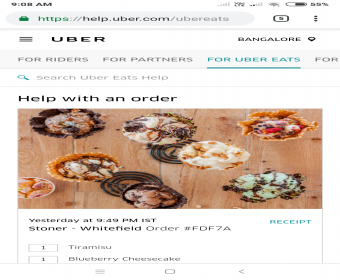 CAROLYN ELAM
from Silver Spring, MD
As I was getting out of Mr. Munkhbat's SUV, he pushed the button to close the door before I could get out and I injured my leg. I was in pain last night but today it is pain and swelling. I had surgery on that knee July 2017

Marianna Rukhvarger
from Great Neck, NY
To whom it may concern,
Zara Zeronian (my daughter ordered an uber at 6:41 p.m on Wed Oct 17th, she kept checking the status and Harron kept saying 10 more minutes, 6 times and he never came. After waiting for an hour the uber was cancelled and she had to take the train.
This morning I received a charge for $42.61 plus $5.00
I would appreciate a full refund, as the car never came, was rude and lied about traffic etc.
Thank you,

Ingrid H Dunton
from Seattle, WA
On Oct 12, 2018 I was charged 3 cancellations at $5 each - I never cancelled any drive - the drivers did not show up for a ride to 2207 3rd Ave on Oct 11 - period!!!!
Please refund cancellation charges on my visa card - the charges were from one ride to 2207 3rd Ave Oct 11, 2018 at 10:58 am and a couple minutes priorPlease acknowledge my complaint
Ingri H Dunton

matthew kramer
from Floral Park, NY
if the story is true about one of your drivers leaving women off at a gas station and possibly putting them in harm's is a disgrace. this driver should be removed from your employees. you have the nerve to come on tv with a commercial about how you are trying to improve things and yet this happens. my trip to the airport next month will surely not be with uber nor my wife or children. do the math please. 1 mentally ill man=losing 4 customer from 1 household and maybe other family members.

Naume Ocaya
from Greenwich, ENG
I called Uber at about 2pm pm and gave them the address to take my son to. No one came and I was tracking where the the driver was. He waited for about 1 and half hours and when I went to take the dog out he was still there. After about 7 minutes he called him and he said he was already in a Uber cab and in the meantime there was was another driver waiting to pick him up and I told him he had left with another driver from Uber. My son was left at the blue and had to take a cab from there after waiting for almost 2 hours.
Please do not take any money from my account and I will not require your services anymore.
Awaiting for your response as it seems your phones are. It working.

Luis Nuñez
from Las Vegas, NV
Uber driver showed up to pick me up and refused to take me with my service dog. I offered to show him the paperwork for my dog and he didn't want to see it, he said he didn't want dogs in his car and left. Few minutes later (7.19pm 8/29/18) I got an email-bill from Uber for $5.15 for canceling my Uber ride. I want to report this driver and, I WANT MY $5.15 credit back to my credit card.

Sheri Ferguson
from Bethany, OK
My complaint is, when riding on Uber the first time recently, by myself, the male uber driver, was listening to Forensic Files the true crime show, over the radio, and it was about male serial killers picking up women in cars and killing them! My husband complained over the phone to Uber, after called him up upset and screaming after my ride. He did not remember my reason for being upset, and did not tell the company my story! I understand I will no longer be paired with this driver. WHAT KIND OF IDIOT, HAS TRUE CRIME SERIAL KILLER CRIME SHOWS BLARING OVER THE RADIO, WHEN HE PICKS UP FARES? I thought I was going to have a panic attack or heart attack. He said, "I just looove this show!"

trancey williams
from Fort Huachuca, AZ
A Uber driver stole my wallet, cell phone, credit cards ID, and cash.
I called the driver to let her know that my wallet and phone was in her vehicle. She indicated that she had secured them and would deliver them to me. She never showed up. I continued to call her with no response. I informed her that I needed my credentials and ID in order to catch my flight.
the next day she notified me and told me my wallet, phone and ID were stolen from her possession because she left them in the car.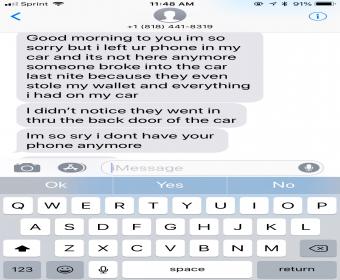 Imran Khan
from Karachi, SD
I Have Book The Ride After That I Reach My Location I Didn't Find The Driver Then I Called Him He was Not Replying I Have Tried So Many Times but He Was Not Answering After 30 Mints I Received The Message That You Have A Negative Balance Alto Number Is D18 06660

Friday while in Chicago.
First guy drops off and then had to cancel to proceed. - then get charged $5.00
2nd guy talks to me and tells me to wait at the corner, never shows - then lies and says he drove me 0.93 miles and charges me $7.34 and never even picked me up
3rd Uber was fine

Melody Lee / Manager
from Chatsworth, CA
I'm the Manager of Chatsworth Mobile Home Park. On July 15, 2018 I encounter an Uber driver that was speeding down where I was parked. I gave chase and stopped him from speeding and he just didn't care and kept driving on the wrong side of the street and was driving 30 to 40 MPH. Our streets are an extension to our driveways and this driver was reckless and driving unsafe with a residents son who was 3 years old in the car and the babysitter.
When he stopped the car and I told him what he did was wrong his response was yeah sure and started yelling and telling me that he worked for the FBI and he can do whatever he wants. I really don't give a flying #*+* if he is working for the FBI and on top of it driving for your company. This is private property and as the manager I can ban anyone that do not follow our posted signs and I will further make sure this driver does not work in our park. I can also ban all Uber drivers from coming into our park if they do not follow our 10 MPH signs which is posted.
I will be putting in our newsletter to all 198 homes if you use Uber drivers you will have to walk to the front to get picked up and be dropped in the front. This whole park is 1 miles all the way around our park. I'm sure they will call a taxi or Lyft.
This driver was in a white, looks like a Chrysler or Chevy his license plate had Colorado where it was from. This guy that was driving looks middle Eastern and he was vicious and looked like he wanted to attack me the way he was acting. The drivers you send in here have no respect and don't care. We do care and if you do not train these people about respect and the respect our property then keep your drivers out of our park.
I had a passenger in my car when your driver was mouthing off and she saw the whole thing go down. You cannot have a driver like this driving people around he is a ticking time bomb.
I'm not happy what happened but I know who call Uber to send a driver and I will inform them not to us Uber again if not there are consequences to their action. I will go further with this if I do not here from your office. I would think you will take care of this matter. You can reach me from 8:00 am until 3:00 p.m Monday - Friday
Melody Lee
Park Manger
Chatsworth Mobile Home Park
21500 Lassen Street
Chatsworth, CA 91311
Office: 818-882-2030

robert vogel
from Salt Lake City, UT
I called for uber in salt lake city on july 14, and was at 55 w south temple on the street for pickup. on my phone the message appeared that the driver was present. I never made contact with her . she cancelled the trip shortly thereafter ----------I then had to reorder uber and successfully got the ride.
I was charged for the above cacellation five dollars. not my fault...………...not my fault...... please refund the money.
telephone -432 5289976
thanks

Brian Allen
from Los Angeles, CA
I ordered an Uber yesterday and then saw a $50.00 charge on my paypal account which I then obviously saw debited from my bank account!!! Why did this happen??? I never authorized this payment and would like to get this refunded ASAP!!! What makes you think that's okay??? This is ridiculous and I'd like a response immediately but more importantly I want a full refund!!! This is UNACCEPTABLE!!!
Brian Allen
251-753-0263

Elena Villani
from Central Islip, NY
I was taken advantage of by an uber last night. I went to NYC last night to meet my daughter at the St James theatre. I took a yellow taxi from Penn Station to 44th and 7th Ave and paid $10.30. On the return back to Penn a man stopped and asked if I needed a cab and I said yes. I am an older woman who walks with a cane and was charged $25 dollars for the same distance. He took advantage of the fact that I cannot walk and charged me 2 and 1\2 times the normal price. I am gonna report to to the BBC and never use Uber again!

Muhammad Umair
from Karachi, SD
My last ride my charges was 374 rupees pkr but driver charges me 463 rupees pkr. He took car parking charges at jinnah international airport karachi , but in my uber trip shows that with car parking charges rupees was 374 they took extra amount from me..
And I just know some information, if I book a ride at airport so car parking charges should I pay?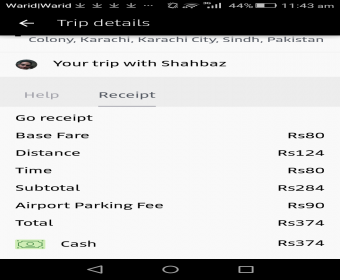 Dominique Pallier
from Brooklyn, NY
My complaint is that I tried to give my great driver 5 stars, my phone froze and could not continue. I tried everything to no avail. This driver is great and he should not have this rating. My other complaint is did Uber ever think that glitches can happen and therefore be a negative for the drivers?
This needs to be changed. I want to be contacted and want for this driver to have his stars.His name is Antonio.

Donna Mitchell
from Elko, NV
I was picked up at the Marriott and givin a ride to the port for cruise. My uber driver Carlos dropped off at the wrong port, he dropped me off at 4 and I needed to go to 26, I had to take a taxi to the right port and it cost me an extra $20! I doubt I will use Uber again.

mary mcdonough
from Boston, MA
uber pilot program in boston have been accepted by mbta for pilot program but not being billed correctly by uber
also the ride with mbta is for people with disabilities and not able to walk to a designated pickup spot have sent many emails to uber but have not received a response first 2 rides billed correctly by uber for $2.00

Jennifer Howard/Dave Decarli
from Sarasota, FL
The credit card that was used for my uber account has been fraudulently charged. There are several trips charged in one day when I used Uber only once. There are also charges made at a place called The Purple Rhino. I NEVER VISITED SUCH PLACE!! I am also notifying the credit card company to report these fraudulent charges and will never use Uber again. Please respond.
January 31 - Purple Rhino $4.95
February 12 - Uber Technologies $7.21
February 14 - Purple Rhino $89.99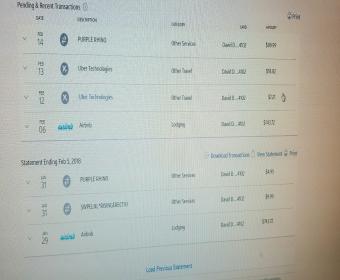 james austin 2324 east tuscarawas st canton ,ohio phone home 3304569353 cell3302801224
from Canton, OH
i have charges on my credit card i did not make date 1-01 -18 for$5.57 trip njw2m 1 -04 -18for $8.06 HTVQC 1 -04 18 $6.50 7642w 1 -05 18 $6.50 7642W THESE CHARGES WERE MADE IN CA I LIVE IN CANTON ,OHIO NEVER BENN TO CA HOPE TO HERE FROM YOU SOON HAVE CONTACTED CARD COMPANY

Jessica Park
from Fullerton, CA
My husband needs to ride by UBER today in the morning around 7am. But he is very upset because of the driver attitude and unrespecful.
The driver couldn't find the location therefore my husband tried to explain how to find the location but the driver kept say my husband fault and then hang up the phone and called to the driver again he doesn't pick up the phone.
Please see the attached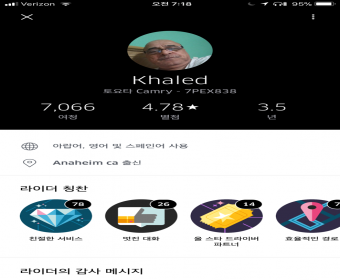 Nidhi Agarwal
from Noida, UP
Hello Sir/Ma'am
I have been a very regular rider of UberGo (almost twice daily).
Recently I got an offer to buy a ride pass worth Rs. 149 according to which my all rides are discounted in Delhi NCR (i.e. Rs. 89) for 1 month. It seemed worth it and I bought it.
But there is some bug in your app due to which even after buying the pass, I am charged a normal fare without any discount for my almost every ride. I am charged around Rs. 130 to 140 for my rides which should be costed Rs. 89 ideally.
This is not the real frustration though !
I reached out for help by going through Help section on Uber app for my rides. But to the surprise, for most of my queries, I got such replies :
"My pickup and drop locations are not same" or "I didn't follow the route suggested by Google maps".
Seriously !!
I have bought a pass which is valid in Delhi-NCR for all rides except involving airport (according to the clause written on Uber app). Does changing a few metres of difference from pickup or drop or taking slight different route mean that my ride disqualifies for the pass being applied ??
If this is the case, then that means this pass is just applicable from a specific point A to point B and only via a specific route. And obviously that should be mentioned properly in your ride pass details, which isn't unfortunately !
I am getting continuously same replies (copied and pasted) without even reading what I am asking or complaining about.
I am highly frustrated and dissatisfied with such responses.
Kindly check this issue.

Just Another Day in the Park
from Westmont, IL
Customer Service is TERRIBLE. I have charges to my credit card which I have asked for detailed information. They will not provide the information with all the complete details I have given them! They stopped emailing me and when they were emailing me they just kept saying they are sorry this has happened to me. I gave them each date and charge and confirmation codes and they will not help me at all. They wouldn't even point me in the right direction on where I can get answers. I have told everybody I know that have used UBER to immediately delete their account and for such a company that is fastly growing you would think they would have a customer service line to call...they seem to be in hide out!

DORIS R. SANZ
from Alameda, CA
I CALLED FOR A PICK UP AND THE MAN WENT TO BUILDING C INSTEAD OF BUILDING D AND LEFT US STANDING AND NVER PICK US UP AND STILL CHARGE US $ 9.32 CENTS. MANS NO. IS 5PHNU ( 561-482-3987 ) ( 561-213-0920 ) thank you

VSRM KASYAPA
from Secunderabad, TG
EVEN WHEN I HAVE A BALANCE OF MORE THAN RS.2,000/- IN PAYTM, UBER IS ASKING ME TO RECHARGE SAYING THAT MY BALANCE IS LESS THAN RS.350/-. ARE YOU BOTH PARTNERS IN CRIME OF GRABBING CUSTOMER MONEY JUST BECAUSE UBER IS UPPER HAND IN HYDERABAD ? IF U HAVE ENTERED INDIA FOR CHEATING INDIANS, THEY WILL TEACH UNFORGETTABLE LESSONS FOR UBER AND PAYTM. I AM PERSONALLY FILING A COMPLAINT CCS( CRIME CONTROL STATION) AT HYDERABAD.

gilbert schnirman
from Delray Beach, FL
In Sept.this year,we called Uber for a trip from New York to New Jersey.The Uber driver could not get the trip map on
the Uber GPS, so we used our GPS.We paid the driver in cash,but Uber still billed our Visa card for $182.07 on 9/23/17.
I request a refund from you.
Respectfully,
Gilbert Schnirman
561-542-3137
gilbertored@aol.com
120 N.Ocean Blvd.
Delray Beach,Fl 33483

Hernando L Ortega
from Miami, FL
I request a Uber at For Lauderdale airport Arrivals, the app shows to advance terminal 1, i stand blue dot on top of black dot terminal one like the app shows and i took a picture to proof it and i still don't get my money back.
Uber drivers don't stand where the app tell them because they have police problems and uber charge the customers for following the app.
So who is the next step? The court? I have to go and sue Uber over $5.00 dollars?
So far this is the 3rd time this happen.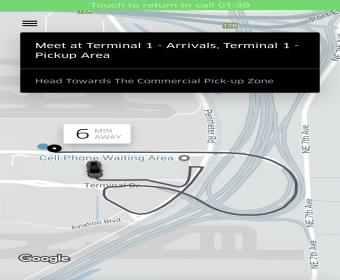 SAVON FIELDS
from Orange, NJ
MY CREDIT CARD IS BEING BILLED WITHOUT MY AUTHERIZATION I DEMAND CHARGES BE REVERSED OR I WILL CHARGE YOU WITH FRAUD AND TO BE VERBALLY CALLED BACK 973 951 2864
Thanks for your feedback!
Sorry. Please try again later!