Twitter
Contact Twitter Corporate
Toll free phone number: 415-222-9670
---
If you have a problem with your Twitter account or need to report another account you can contact customer service online or by phone. The homepage has a video on how to "mute, block and report" your experience. Here is the link for online support in English and Spanish. If you want to contact the CEO Jack Dorsey you may reach him at Twitter headquarters 1355 Market Street, Suite 900, San Francisco, CA 94103. You may also call the corporate offices at 415-222-9670.
Twitter is an online social "send and read in 140 characters" company. There are 320 million monthly users and 4300 employees worldwide, 44% of which are in technical roles. Twitter is publicly traded on NYSE:TWTR. With 79% of Twitter accounts outside the United States there are 35 languages supported. Revenues were reported in 2014 as US 1.4 billion.
Launched in 2006 by Jack Dorsey and others the Twitter mission is: To give everyone the power to create and share ideas and information instantly, without barriers.  A Twitter is defined as "a short burst of inconsequential information' and 'chirps from birds'.  Twitter took off after 2007 SXSWI and then again at the 2010 FIFA World Cup.  The site crashed in 2010 after Michael Jackson died with 2940 tweets per second.
Twitter Contact Information
Report complaints to corporate and get satisfaction
Twitter headquarters address

795 Folsom Street
San Francisco
CA 94107
United States

Company website

1-800 phone number

415-222-9670

Support email address

support@twitter.com

Better Business Bureau rating

Customer service hours

24 hours a day, using @Twitter support
Browse reviews of other Social Media
Top Twitter Complaints
Browse more than 93 reviews submitted so far

Martín Campos
from Santiago, RM
My twitter account was suspended for supposedly violating twitter's rules, however after a VERY extensive search I have not found any evidence of that being the case, because my account has not spammed, used information or photos not of my own, etc. Moreover, when I tried to get in contact with the support team, which has been twice now, asking for specific information about exactly what rules have been broken, how to end such behavior on my part, and the length of time of the suspension, i've been given the same, word for word, automated response which tells me i have violated it's rules without actually answering ANY of my questions or offering any SUPPORT.
This kind of behavior by part of what is supposed to be the support team from one of the Internet's most prestigious and used sites shows that apparently they DO NOT care for their customers in any way, and won't even take the time to read their appeals it seems. I am very dissapointed right now.

Hello I am writing this to complain about twitters very poor security. My acount on twitter has been hacked and spammed 4 times and it is getting to the point that I'm just fed up with twitter. I would like use twitter normally but no matter how complicated my password is it still gets hacked. When I have tweets that I never posted I become scared that I'm going to end up getting screwed over and banned from twitter . The biggest problem is twitter has virtually no extra security options and their "Help Guide" provides no options besides changing your password which makes no difference either way. If this problem can be addressed I would be forever grateful but until then i am done putting up with twitters BS

Stacy Brown
from Chino, CA
I have been suspended from Twitter six times, I have not broken a rule or tos. All together I have lost about 1500 followers. I have tried everything, I tweet from a locked account, I only tweet people I'm friendly with, I don't tag anyone, I don't go on others timelines, I'm contestantly expecting to suspended any minute. Apparently I'm never allowed to use Twitter ever again and I have no idea why. When I ask for an explanation it says "multiple accounts" I have multiple accounts because they suspend me once a week. I believe it is an organized reporting effort by one person who may have access to a verified account. They are using the accounts verified status to force suspensions. This is bullying and harassment. Any help is appreciated, it would be nice if I could have ONE Twitter account.

chris owens
from Ocala, FL
I keep hearing and seeing people having their account suspended. I am new to Twitter service as i am trying to get away from mainstream media lies and ridiculously bad reporting. I thought the service provided free speech.
I am sure that is why you have grown as large as you have. We all have different view point and unless someone is promoting terrorism I don't think their account should be suspended. If Twitter continues to suspend accounts due to beliefs you do not agree with / or like where will it stop?
I believe most of the racism is on the liberal side and i believe they promote it. I have watched the president (without due process) get on television and pronounce white cops guilty. It would be better than the mainstream media, stop censoring american views and I am sure you will prosper and feel better at night.

Joe Campbell
from Londonderry, NIR
Hi I have a twitter account. But your app keeps setting my android security alarms off mainly because why do I have to allow yourselves access to my phones personal details SIM numbers, phone calls etc etc, allso I think I keep getting virus,s from your twitter apps aswell could you please tell me why if I want twitter do I have to allow such access to my information and my device . allso Joe do I stop these virus from pop.stop.com following within the applications thanks very much Joe.

I was suspended without knowing why. When I use the form to appeal I keep getting these responses. Thanks for reaching out. This helpdesk is for policy inquiries from developers building on the Twitter Platform. For all other requests, including those regarding account suspensions, harassment, and general support, please refile your via the appropriate form: https://support.twitter.com/forms. This ticket will now be closed. Regards, Twitter Platform Operations. System Reference: ref:_00DA0K0A8._500G0LXmqz:ref

My twitter account was suspended for no reason, can you tell my me why this has happened, I am disappointed.

Wendy monroe
from Cedar City, UT
Someone wanted to be my friend on twitter and the next thing I know I'm suspended for making a violent threat. To who? So now I'm suspended. I made no such threat. This is ridiculous, yes I'm pissed, that anyone can press a button and Report you, for NO REASON. AND IM STILL SUSPENDED.

George Fleet
from Harare, HA
Updated Twitter app and cannot get back on to Twitter on my Kindle no matter how many times I try.
Only My phone reconnected
Please sort this out
Thanks

Elaine Strachan
from Glasgow, SCT
I have an account blocked and them me. However, they still see my tweets and no matter how many times I report the account, nothing is EVER done. I would like this account investigated to find out why they can regularly accuse people of "kiddie fiddling", joke about someone committing suicide, laugh about autism and most recently, accuse ME of following a paedophile who enjoys beastiality (all not true). I have blocked as advised but if I go for a job interview, they can search google and my name will come up with that tweet beside it and how are they to know it's untrue? 1. I want the tweet removed (attached) and 2. I want to know why this account seems IMMUNE from being reported? If Twitter looked at the tweets on this account they would see just how many border on libellous.You cannot tell me that this is allowed to be there?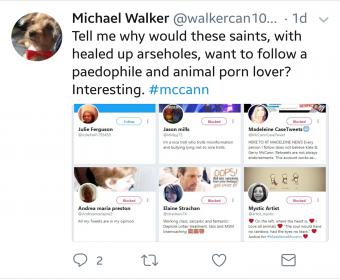 Kaye Thornton
from Springtown, TX
Why can't we share post to Facebook & why can copy photo information! Facebook much easier to use and I am 76 yrs old can read offensive information. Let

janet johnson
from Pinellas Park, FL
my complaint
my account was suspended 9-21-17
screen name @janetmarie119
I have reached out several times about reinstatement
the only replies I received were I broke harassment rules? when I inquired which rule specifically still have received no answer
when I inquired how long my account would be suspended I received a answer of standard time having NEVER been suspended before I have no idea how much time that is
and I have no supported phone number to get back into my account to I have emailed that information as well and received no response on alternate ways to reinstate my account
these seem like reasonable easy to answer questions

zafar mohammed
from Sugar Land, TX
If have four complaints about Twitter's product and leadership.
1. Twitter talks but does not listen
2. Q&A is incomplete in many instances. No room to ask more questions or clarify.
3. Tweetdeck help is poor. It looks like you are out of touch.
4. As if you stumbled on a good product but do not know how to Manage, develop or take advantage of this great venue.

Martin Housdem
from Hackney, ENG
I was mistaken for a machine and locked out of my account. I have no complaint about that since I was copying and pasting my own texts to different people. My complaint is about Twitter's slackness in dealing with the problem. I filled in a form to get a code to reactive my account. The code was not sent. I now done this on three occasions and I am still locked out of my account.

glenn Dupuis
from Lodge, SC
Twitter has locked my account out saying I must register a cell phone number so they can send a verification text.I told them I can't receive texts as I am on the cheapest package with my provider.They said they would get me an account and I would be charged for it.I can't even get on the terminate my Twitter account.I only have a cell phone for road services if necessary and do not use or even monitor it when at home.

Laurent Schark
from Belfast, NIR
Twitter ads is a real scam. I had a few emails with the customer service and they just avoid my questions and refuse to refund me, while my ads campaign was well though (I work in online marketing fields).
Twitter consider there are some "low quality users" you will attract if you target quality and not quantity, forcing you to increase your bid (which is impossible when you have a small company). I'm looking for some support to raise a complain against them. Any help would be super appreciated.

Marilyn Kurz
from Broomall, PA
Someone has set up a Twitter account using part of my son's name and picture as a "parody", along with some untruthful, mean remarks. Is that even legal?


Vikas Kumar
from Tampa, FL
Horrible support team send ready made answer. My account was hacked and email address was changed. I got email from twitter that some one logged to my account from Russia and I should contact twitter support if I haven't made changes to my account. When I reached to twitter support they are sending ready made answer that this email is not associated with your account. Of course , when my account has been hacked, my email won't be associated with my account and for that I am trying to contact your support and I am getting same ready made answer. Twitter support doesn't even deserve 1 star.

Dennis Cordle
from Sand Springs, OK
I tend to block people who would be considered to be serial unfollowers, right? Well, I did that to someone who has a massive cult following and she got very mad at me. I was still able to DM her for some reason and apologized to her, but she just got nasty with me. She blocked me and is now on a viral campaign of getting her followers to block me. I spend a lot of my time blocking them all back now. Many are probably accounts she has made or hacked also. She makes big money selling tweets and retweets with at least 5 accounts she controls. I follow everyone back and don't want a war with this person. I'm here because I like promoting music of singers and bands I like. I'm a musician too. I do it for free and don't care about the followers as much as I do my friends I've made and many verified artists I'm friends with now. Can you stop her?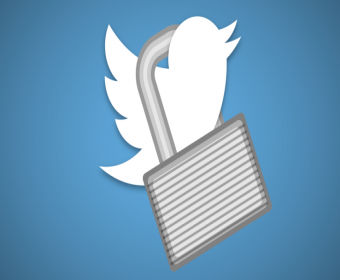 Caroline Ost
from Hackney, ENG
I have reported numerous accounts for blatant antisemitism and racism and Islamophobia and Twitter keeps coming back with 'no violation of ts and cs'. At what point does calling someone a Kike and saying gas all Jews not actionable? Please could someone explain this to me as I am appalled.

Lynne Colson
from Dublin, L
I have been trying to get a serious problem resolved for over 2 weeks. I clearly explained the problem on several occasions to support, but all I get in return are links to simple fixes that don"t address the problem, over and over. When I asked how to file a complaint, support closed the case. I understand this problem is a known bug but come on Twitter!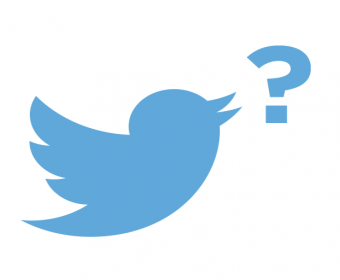 Patrice Doherty-Bigara
from North Lakes, QLD
For some stupid reason, I have been blocked meaning that I cannot join anyone. People want me to join them I cannot join them. Please write to me and tell what are my option, because I have a few contacts. Do you want me to move all my details and go somewhere else. I am waiting for your prompt response because Twitter will not write me back.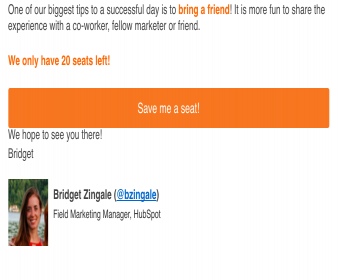 Caroline Ost
from Hackney, ENG
I am based in the UK and have had recourse to report several accounts over the past few months for blatant antisemitism. I have, in each case, provided tweets and media images to back up my reports and in all but one case, Twitter have come back with 'the user is doing nothing wrong'. Now I don't know how Twitter actually define 'wrong' but in my mind, sending threats to someone because of their race constitutes grounds for account suspension - apparently not.
I also had a threat of rape but again, the account was checked and deemed to not have broken any rules. In this instance, the individual is being investigated by the Police but Twitter deem his account to not be in breach of any rules. The only Antisemitic account that I have managed to get suspended was on the grounds of - wait for it - the user has created multiple accounts - not the fact that they were condoning race hate and are being investigated by the Police - no because they have broken Twitter Rules and created multiple accounts.
There are all sorts of undesirables on Twitter and I can make plausible cases against most of them but whats the point when Twitter doesn't deem things to be antisemitic, homophobic, racist etc? I would very much like to know what the criteria is - can you enlighten me.Should you wish to discuss this further, I can give you account names if you wish.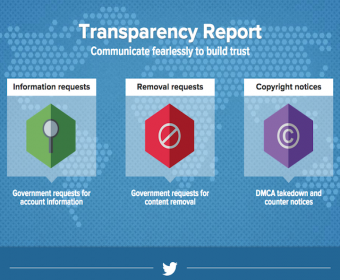 Steve Olson
from Lake Oswego, OR
I had trouble setting up my Twitter account and directed a query by email to Twitter Support. I never heard back. I sent a second query... never heard back. In frustration I sent 4-5 email queries and got back 7 replies that I should go to their customer support site. Worthless. So I cancelled my account and opened a new one. Apparently they tagged me and let me set up my account that only worked half the time. I could tweet along for a few days and then I couldn't. I submitted reports and was ignored.
After a few days the jerk in support let me tweet again. For a few days. Then it started all over again. I must have contacted customer support a good dozen time over the three months I had the account. At best they told me to reset my password. Worthless. I must have really upset support the last time 'cause I sent them 4-5 emails explaining what I'd done to fix the problem and asking them what they'd figured out. I knew they weren't even looking into the problem. Anyway this last time, after they let me tweet again, I was tweeting away and discovered they had locked me out of my account.
Tried the proscribed way to remedy the problem, but they wouldn't let me. Emailed them to shove it and now I'm suspended, probably for life. I don't care. I feel free of them now and can move on. If there were a negative rating for them I'd go with -5.

Wesley Beavers
from Fort Worth, TX
I desperately need to delete an old twitter account and I cannot due to lack of proof the old account is mine.

Nasiru Suleman
from Lagos, LA
I need your urgent attention please, I might likely gonna loose my active twitter account, since I can't log in via my computer again. I forgot my password and I used all the channels available to retrieve the forgotten passwords all in vain, that I exceeded try again.

My account was hacked and I contacted Twitter to try and remove the 3500 likes that had been added as well as 250 dubious new followers. I had not used my account for a couple of years and asked them just to wipe it clean if necessary. Their (macro) response was "Unfortunately, we aren't able to help with this issue." When I tried to follow it up I got another macro email saying the case had been closed and I would need to open a new one. I tried again via another department and got exactly the same response. "Support" is not how I'd describe the service, there is no support.

jacob farmer
from Abilene, TX
Twitter in the windows app store has not been updated at all. I'm complaining about the lack of updates towards twitter on windows phone. It is nothing like apples app stores application and is nothing like google play stores application. You guys should really update the application on windows. Go check out the reviews on twitter on the windows phone. Everyone wants an update. Please listen to the people.

Mark
from Chatham Borough, NJ
I normally follow approx. 28 groups and have 5 followers. The last time I posted to twitter was 2009. I follow a couple of conservative groups. My family has been in the US 10+ generations, and I have no foreign interest or loyalty. In Twitter, my account was added to 350 groups including anti-American and Arabic speakers. Twitter threw in some Anime and big breasted women groups, I assume for their amusement.
I found Twitters problem reporting mechanism is circular, and completely useless. It dead ends with: 'change your password'. Next stop is their agent for service. I don't dare cancel the account because I cannot be sure Twitter won't invent something on the back end for more mischief. If you don't have a Twitter account, don't get one. If you have one that is low or non-use, check it periodically to be sure you haven't been added to bad groups without your knowledge.

Steven Laurentius
from City of Saint Peters, MO
Why did Twitter take down hashtag #DNCLEAKS? Are you censoring free speech now?

Harley Quinn
from Melbourne, VIC
Five days ago, some of my followers started reporting they were unable to see my Tweets unless they went directly to my profile page. They would see the notification, briefly, however nothing would happen when they clicked on it & it would then disappear. This occurred with Tweets from both my mobile phone AND my desktop computer. I searched the Twitter Help Centre and could not locate this problem anywhere. I searched other websites online and also could not locate a solution
I Tweeted @Support and received no response (however I do acknowledge that they may have not seen this, due to my issue being Tweets not being seen). I reported my issue via the Twitter Help Centre. This was five days ago. I have received no reply, no update, not even an acknowledgement that my report has been received. The issue has persisted and myself and my followers are becoming very distressed. Several of my followers have also Tweeted @Support and submitted reports about the issue and none of them have received any response either.
I find this to be appalling customer service. I can't even confirm they have my report! Their support email also is no longer monitored, as per an automatic reply I got when I tried that avenue. I would have made a complaint to Twitter directly to make further attempts to resolve this matter, but of course there is no means of doing so. This is just not good enough Twitter.

Rhonda Carpenter
from Langley, BC
When ever I try to login in to twitter I am unable to do so. I am being told that my computer does not have access to view twitter. I am able to when not logged in look at other peoples pages. Now I would like to no if this means that I have been blocked from signing in. If this is the case I would like to know why. The email address I have mentioned above is the email address I use to sign in with.

Brian Lapierre
from Iroquois Falls, ON
I have tried to delete my account from two different computers and the "delete account" section does not show up on the page. It was so easy to sign up but now impossible to cancel...

Rinku Prakash
from Tiruppur, TN
My follower count is static (3550- 3553) for the past few months. Whenever i deactivate my account, the count becomes another figure (4000), which i think is the right one. After some hours it comes back to the old static number. I have escalated this several times to Twitter customer support, but they do not get back to me.

Katherine
from Buffalo, NY
Somebody changed my location to Tokyo and all of my words were translated to Japanese. My Twitter handle was changed as well and now it won't let me change anything back. I am now suspended from my account and I can't do anything.

Okay first of all I searched up name (Isaac) under images, I found my old twitter accounts profile picture and I don't want my pictures going out to the public. I should sue Twitter corporate headquarters for posting my picture on google without my consent.

carnel renner
from Stockton, CA
Good day Twitter corporate office, this information is for CEO Jack Dorsey. In 2004, I created the name twitter. I am on a satellite communication system that created our nations internet system. This computer internet system can understand all of my thoughts, and some how you get my information that created twitter and all of the features. So I feel these facts are wrongly taken and created a profit for you, so I believe I should get paid a percent, like half of your business because I have half of your computer system how it also works with me daily. I hope we can work this out peacefully.

Vaishali
from Pasadena, CA
From more than a year, I am facing problems when I do conversations with someone. No one gets notification of my reply on Twitter. And when I retweet them than also no one gets notification. I did complaint on Twitter support and playstore too, but no one responded.

Vaishali
from Mountain View, CA
When I reply someone, he doesn't get notification... when i retweet someone, no one gets notification..o no one is getting notifications by me and Twitter has no customer service number. Is this not 2016?

toni gauger
from Las Vegas, NV
I opened a twitter account about a month ago. I did not like the fact that it is nearly impossible to make your statement in so few allowed words w/o using ridiculous abbreviations. I forgot my password & since twitter makes you enter them every other time you go on, I should have written it down. would not accept my password & was impossible to retrieve it from twitter. (said they sent me a code on my phone & 3 times they didn't send the code.
Finally gave up and opened new acct. I tried to get help b/c I couldn't see other tweets on foxnews. tried everything and finally gave up again and closed acct again. I am done with your site as it is just too much of a hassle. I can see why your stocks are tanking. Facebook ALWAYS works so guess I will stay there. you need to have a better help section too.I typed in question and just got closest answer the site had but not answer I needed. Bye bye twitter.

Sandy Belkin
from Bellmore, NY
Recently, unless I agree to give permission to access my photos, Twitter won't let me post. Outrageous!

Franco
from Quezon City, 00
First, my personal account was suspended for supposed automated or bot behavior. I only schedule tweets via TweetDeck but not regularly or even on a daily basis. Other connected apps include WordPress.com, and Twitter for Android among others. Regular number of tweets would be 25-30 a day, and would include replies, a number of favorites and retweets. I do not promote anything on my page at all and it's actually quite personal so I was surprised it got locked.
Trying to unlock my account took a while because of the delay in sending the verification code. Some codes came in a day late and so when I tried inputting it, I got an "invalid code" during my attempt to unlock it. I was able to restore my account about three days after, but also got an email my account was suspended "due to multiple or repeat violations of the Twitter Rules". I was not informed whatsoever of the specific violations I committed. Again, my account @francoexists has not been used in any shape, way, or form for malicious, spam, or commercial purposes.
Second, when I finally got back my account I was able to tweet for a day and a half before I started encountering issues this time in tweeting and sending direct messages. I noticed it first using the Twitter App for Android wherein I would repeatedly getting a "failed to tweet" notification. It was when I used my web browser that I found out the reason, which is Twitter Error Code 226. This has been happening for a week days now since January 17.
I am again not sure why Twitter is tagging my tweets as spam or as malicious when I do not promote or sell products nor use any automated means apart from the Tweet Deck scheduling which isn't even on a regular basis. The only automatic links I send are usually via Wordpress.Com (automatic sharing upon publishing a blog). I tried the other solutions recommended here: https://twittercommunity.com/t/error-code-226-this-request-looks-like-it... but to no avail, including logging out and resetting my password. In fact, I have reset my password four times already.
This is really frustrating me because I do not understand or know the violation I committed if any, and because I am not getting any troubleshooting support from Twitter for my account. For the record, I have also revoked access to all Apps connected to this account of mine. I have two accounts and I the other one is working normally for both desktop and mobile devices (use multiple devices when it comes to twitter).
I have received no support or response from your Support Team whatsoever. I have tried replying to the tickets I filed but only to get a response that "the issue" was resolved. I have filed over five tickets regarding my inability to tweet and not a single case number was given to me.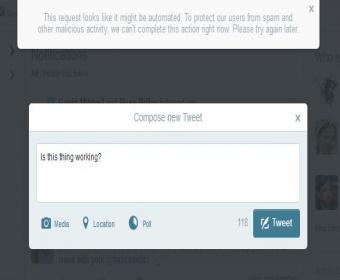 Deanna Miller
from Victoria, BC
I have deactivated my account and continue to get messages that it has been reactivated despite me messaging them on 3 occasions requesting they delete the account and yet it continues to be hacked and reactivated. Their system is obviously NOT secured and I don't know how to get them to actually do as I request. I am beyond irritated with Twitter. Can you advise how one gets them to delete your account?

Caroline
from Glasgow, SCT
I've been charged with a crime under section 127 of the telecommunications act and I go on trial 27January for crime I did NOT commit. I'm innocent contacted Twitter opened 4 files despite showing them that username used to send message isn't mine they won't confirm this fact all they repeatedly say is account is deleted. I am due back in court on 20 January for last chance before trial begins a week later. If you can help me get a positive reply that proves my innocence from Twitter it'd be much appreciated.

Leisa
from Crescent City, CA
I don't do twitter but some woman is using my email to join? twitter which makes no since are names are nothing alike and I don't do social media for personal reasons.
Have feedback for Twitter?
Thanks for your feedback!
Sorry. Please try again later!