Sprint
Sprint Complaints Continued... (Page 3)
721+ reviews added so far. Upset? Call Sprint corporate: 1-800-777-4681

Steven Hanson
from Cheyenne, WY
The sales girl, Rose, told me 28.50 a month, and $120 for the phone.
Not true! The truth is, 94.00 a month! That includes $55 a month to 'lease' the phone for a year, then I may purchase it for $120.
Your supervisor told me even if I cancel the service, I'm still liable for the $55 a month lease which she says I signed by voice agreement. We can go to court, you can play your recording of the transaction, and I'll play mine.
I'm interested in this as a case ' at law '.
Let me know when our attorneys can talk.

My service was suspended although it hasn't been an entire month since the last payment of 229. I called to see what was wrong since I hadn't received any notification via text that my service was in danger of being suspended. I just got a new number in January and the guy said they were sending the notification to my old number. He argued that the number still shows active yet I don't have any device that has that as a number. I'm being demanded to pay 25% of 267 but I informed them that I don't get paid until the 15th and since I had no clue this was going to happen can they just let me set up the arrangement without paying the 66 dollars. I was simply ignored and reminded again that I had to pay it. I won't be with this company much longer. The service is as bad as the customer service. Why is my phone service being suspended when it hasn't even been a month since my last payment? I asked the reps and no one answered me. I'm so tired of this company. It seems you love making your customers miserable. By next month I won't have to deal with this awful company anymore. This was the final straw

My husband and I visited a Sprint store at 1830 E Broadway, Tucson, AZ 85719 in August 2017. We set up a family plan at that time. We had 5 cell phones under my name. Communication regarding overcharging on our account could NEVER be accomplished after numerous attempts. When we established service, we did not sign a contract. We gave sprint our i-phones at that time.My husband turned in his Iphone 5 and got an iphone 6. I chose a Samsung in return for my iphone. We were told by Sprint service reps that as long as we paid 12 months of service we would own the phones we received. After months of poor service with Sprint, with customer service non-existant we decided to change providers. We went with AT&T. We then received envelopes stating we must return our phones to Sprint OR pay $1,100 to Sprint.Today, we went to the store where we got our service asking for someone to remove the penalty of $1,100 as we had fulfilled our obligation to Sprint. I mentioned we were told all we had to do was make 12 payments when we started service with Sprint in 2017. The Sprint service rep NOW says we would have to pay for 18 months to avoid any reimbursement to Sprint. AND, that we would have to go across town to another Sprint "Corporate Store" to get any assistance. We drove across town only to be told they could not help us either!! This is Corporate America just giving people the run around with NO ONE taking responsibility. WE HAVE PAID SPRINT FOR 19 MONTHS BEFORE CLOSING THE ACCOUNT. First we were mislead about the time we'd need to pay monthly (12 months) and today told it should have been 18 months. Again, who's telling the truth?? IN EITHER CASE WE DO NOT OWE SPRINT ANYTHING!! Please check your accounting department acct #994537495 for Terry and Robert Ryan, 2803 E 8th Street, Tucson, AZ 85716 and DELETE THE UNWARRANTED CHARGES SPRINT IS TRYING TO TAKE FROM US. WE WILL NOT PAY FOR SOMETHING WE DO NOT OWE. It is the terrible customer service that lead to our cancellation of Sprint in the first place, and it continues on. Thank you for correcting this erroneous charge of $1,100. Thank you in advance for your assistance.
Should this charge NOT be withdrawn, formal written complaints will be sent to the Arizona Consumer Protection Service, the Federal Communications Commission and the Federal Trade Commission. We will not be intimidated by Sprint like so many others apparently are. Good Evening.

Last week Monday (April, 1st 2019) I went to New York City for a 3,5 days sightseeing trip with my daughter. Early evening my phone let me know that i didn't have a SIM Card - tricky, when i rely on my phone away from home (google map, information online, subway plan and still two kids back home who couldn't reach me.
We went to the first Sprint store we could find - on 885 8th Avenue, New York. There I had Adonys Marte helping me - or better, not helping me. He took a look at the phone and said it is too old (IPhone 6s in perfect condition and I never took the SIM card out since I got it). He didn't do anything else than sending me to the closest apple store. And we went there. They checked the phone for an hour just to realize it is totally fine. Now I'm into this for 3 hours, and I planned on doing other things at that time.
The next day we went to the Sprint store at 75 Chambers St, New York, NY 10007 and one of the sales ladies was kind enough to talk to her colleague via computer so I couldn't see or hear what he was supposed to do. He started out helping me but then went back on it after she wrote something down for him and told me it wouldn't work. She told me, the SIM Card will be broken in a couple of days if they put a new one in. And the send me to the next apple store. And again, I'm wasting time with your employee who are not willing to help me at all and we couldn't go through with all our sightseeing plans. And again, we went to the nearest apple store - without the help of the internet since it didn't work.
At the apple store they checked the phone again, put the SIM Card in another phone and it got the same result - the card is brocken, not the phone.
So the next day we went to the first store again. Luckily, we had Geraldo Estevez to assist us and he did an amazing job. After I explained everything, he just took a new SIM card, put all the information on it and we were done in 20 min and my phone was working again.
Adonys Marte was there, too that day. When we entered the store he was talking to another colleague (we were the only costumers at that time). After a while a second costumer came in and Mr. Marte saw that but was now on the phone with his mom, talking about a sweater. When the third costumer came in Mr. Marte left the store to finish his call and the other sprint employee had to rush to finish her lunch to help the other costumer.
Out of three visits to Sprint stores in New York and talking to 4 employees I can only say one - Geraldo Estevez - did a really good job! If I would have met him on our first day I would have had more time to explore New York City with my daughter, I would have been so much happier with the Sprint Service but bc of all the others especially ADONYS MARTE (I asked for there name cards), I could not. For the amount of money I'm paying for the last 3,5 years I thought I earned a good service at any point being in a sprint store.

I have been a Sprint customer since 2001. There was a time when Sprint was a company that cared about their customers, however, that time has passed. While Sprint offers deal and free phones to new customers they refuse to help customers who have been loyal for over seventeen years, I guess they figure they have you by the short hairs. That is very, very sad. To add insult to injury I am a U.S. Veteran and a Senior citizen and this is how I'm treated!!!!!!!
Today I have been on the phone for over One Hour and Thirty five min's, by the way, I'm still on hold and counting. How sad is that?
The last Rep I spoke with was going to get a supervisor, however, that was twenty min's ago and the clock is still running. By the way, the last Rep's English was so bad I had a very hard time understanding him.
Sprint has become a less than average provider and they no longer provide quality service.
P. Michael Taulbee.
P.S. No one ever came back on line.

Tom Krygier
from Chicago, IL
Sales manager lied to me and my wife. His lie cost us $1200. When I confronted him he gave every excuse possible. When I said we would be willing to accept half the loss and sprint the other half he said he couldn't help us. I told him that if we had to suffer the entire loss I would use my union attorney from work to settle this issue. He threw me out of the store with a horrible attitude.

Mazel Tucker
from Houston, TX
I order some phones on March 21,2019 and ups would not deliver were I live my account was charged $188 and some cent I have every day since April 1,2019 I have been able to get service my was not ringing and you could not leave me a voicemail I have called two and three time a day I was dissatisfied with service I have received one of your employees that I need to get a cab to go the ups I home no money I be switch from one person to another one person told I didn't pay my bill I went holding on the phone one to two hours a day I told I am a loyal customer I would hate to see treat if was loyal I want my account to be credit for the day I have not been to use my phone I very upset the service I have got I was alway told my account could not it the phone on the caller I'd and I ask the lady to talk someone else she said not was else there talk to do would you want to be treated this way I would like to here from someone soon as possible thank you Mazel Tucker 361 290 4745

Humberto Martinez
from Tampa, FL
I was enrolled to an international plan fraudulently under the pretense that it was an 6 months free trial. In addition the agent did not disclose that the country I intended to call was not one of the countries with preferred rates. I was charged $120.00 and only given a $60 dollar credit. All the agents were rude specially the last one who I could not understand his English at all. This is horrible service. They should minus starts for this kind of service

I spoke with a manager/supervisor over a month ago. When I explained the legal actions that I was planning to take against Sprint, because they put my life at risk by having me go 11 days without cellphone service, because they never unlocked my phone as promised, I also had a debit card from Sprint that did not work, even with Sprint when I tried to pay them with it. He told me "do not worry about the bill" that he was "going to waive my final bill."
I called Sprint (Customer Finance Services) today (4/7/19) (855.696.7423), because I received a "final notice bill" from Sprint this week. I initially spoke with an African-American woman, who had very slow southern linguistics. She told me that my case was "pending." I asked her "how could I be sent a threatening bill, while the bill is pending?" She told me "not to worry about it." I told her "how can I not worry about it, when there appears to be a communications problem within Sprint?" I then asked to speak to a manager/supervisor. She hung up on me. I immediately called Sprint back, ironically, the same individual that I had previously spoke to answered, again, I asked to speak to a manager/supervisor, again she hung up on me. The third time I called back, I spoke to someone different. I asked to speak to a manager/supervisor, this time seeking to include having that manager/supervisor track down the person that hung up on me twice. However, that never happened, because, after waiting on the line for 28 minutes, the phone began to ring, then I got a dial tone, meaning that the manager/supervisor hung up!
To that end, I wasted more than an hour of my day trying to resolve with Sprint. Sprint is so unprofessional, they don't seek to resolve anything. They are going to keep playing games. My attorney has advised me to file complaints with the FCC, FTC and BBB, and not bother wasting my time trying to talk to them.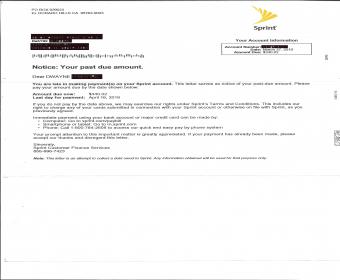 Alex Salazar
from Maywood, CA
This is to notify you that I am very disappointed with the current services I am getting from your tel company.
Since beginning the past few weeks, there have been many many occasions/periods where I was unable to connect to the internet or even the apps on my telephone. I have called numerous times to file complaints with your representatives, yet nothing was done to fix the problem.
Maybe it is because you are unable to improve the service.
I will be shopping for better service connections with other providers.
Thank you, Alex Salazar

Alex Salazar
from Long Beach, CA
This is to notify you that I am very disappointed with the current services I am getting from your tel company.
Since beginning the past few weeks, there have been many many occasions/periods where I was unable to connect to the internet or even the apps on my telephone. I have called numerous times to file complaints with your representatives, yet nothing was done to fix the problem.
Maybe it is because you are unable to improve the service.
I will be shopping for better service connections with other providers.
Thank you, Alex Salazar 702-806-2423

Rame kurtaj
from Brooklyn, NY
Sprint is charging us money when we had autopay and giving us a hard time about unlocking our phones ... saying they will not unlock them unless we pay on a bill we never had we cancelled the service end of February so they said that payment was for January.. auto pay took the money every 24 th we should have no money to pay ... please contact me about this situation, the representatives have no clue . Every single one of them always told different things and the out sourced ppl could not speak clearly and could not explain exactly what was going on , constantly repeating and saying that's it and nothing could be done , call me at this number 718-662-1542 I expect someone to get in touch with me because this is outrageous and never had any problem with paying my bills but it became a problem
When one of you're representative got very nasty on the phone because we refused to stay with sprint !

Gene Spennato
from Woodstock, GA
Flat out the worst customer service of any company I've ever dealt with. Overseas call centers, impossible to reach anyone of authority and an endless exercise in frustration. I can't wait to move all of my lines to another carrier. I can't speak badly enough of my experience with this company. From equipment issues to disappearing discounts and escalating phone bills, Sprint is the worst.

Howard Wears
from Long Beach, CA
I have been a Sprint customer for over 5 years and have 4 lines, at the end of March my lease was up, I called Sprint on April 2nd to see what my options were. I wanted to option were there to upgrade the phones and plan. I spoke to Mona in customer retention; she advised that I was eligible for a 300.00 phone credit for each line. We went through the pricing of the phones and plans and was advised that the upgrade fees and activation fees wold be waived. Mona advised me that once the promo was activated I would only have 5 days to make the change. I advised Mona not to activate the promo that I wanted to talk to my wife about it and I would be making a decision on the next couple of days. I called Sprint back on April 3rd with the intention of upgrading the phones and plan. I called and was connected to customer care, I explained the conversation with Mona, he advised me that I need to talk to Telesales and was transferred, but something went wrong and I was disconnected. I called back and spoke to a lady in Telesales she advised that the promo was only good for my main number 614.439.3237. I explained that is not what I was told by Mona on 4/2/19. She advised me that she would contact the retention department to see if she could get the promo for the other 3 lines. I held for over 25 minutes and she never came back to the line, I hung up with the thought that she would call me back since she asked for a callback number in case we got disconnected. (Never received a callback). April 4th called back spoke to a gentleman in customer care, explained again, he advised that he need to transfer me to customer retention, during the transfer process was hung up on. Called back spoke to Lee in Customer retention she advised that she was sorry for the misquote but there was nothing she could do for the other 3 lines concerning the 300.00 promo but she would check to see if there was anything else. Lee did state that there a some type of 60.00 credit. Lee stated that she could try and escalate for the 300.00 promo for the other 3 lines but it would be very highly unlikely that it would happen because it is a targeted promo. I have been very happy with Sprint, I did not want to go though the whole process of changing carriers. It seems that I don't have a choice. But what surprises me the most is that it seems Sprint (and the other carriers) do not care as much about it's existing customers, it seems the best promo's are aimed at trying to get customers to switch from other carriers. It's seems like some type of game. I guess I need to to start playing.
Thank you,
Howard Wears

Customer Service is terrible. If I could rate it ZERO stars, I would. The first time I ported a number over it took 45 minutes on the phone to switch from Verizon. To port the second number over, I was on the phone for one hour and 57 minutes. I wish that I was exaggerating. Then, to apply for the prepaid VISA cards, I needed my account number which isn't readily available online. Apparently, it is top secret. I again had to call and it took nearly 15 minutes to be provided my own account number. Absolutely. Crazy. I never should have switched providers.

julie frazier,actual customer is my som timothy dean
MY SON OPENED AN ACCOUNT OVER A YEAR AGO,NOT WITH A BANK DEBIT CARD...HE LOST HIS JOB AND HAD TROUBLE PAYING HIS BILL...i PAID A FEW BILLS FOR HIM FOR A ONE TIME ONLY....HIS PHONE WAS SHUT OFF,THIS IS ON HIS CREDIT REPORT....4-6 MONTHS LATER SPRINT CHARGED MY DEBIT CARD ALMOST 400 DOLLARS,WHICH I THOUGHT WAS A FRADULENT CHARGE BECAUSE WAS NOT CHARGED FROM OHIO WHERE I LIVE,I REPORTED TO BANK AS FRAUDULENT,WHICH HAS HAPPENED BEFORE WITH ANOTHER CASE,NOT SPRINT,MY BANK GAVE ME THE MONEY BACK...NOW A FEW MONTHS LATER,MY BANK CALLED TO SAY BECAUSE IT WAS USED FOR MY SONS ACCOUNT,THEY,SPRINT WANT THE MONEY BACK AND WILL BE GETTING IT BACK 4/4/2019...I FEEL LIKE THIS IS ILLEGAL,MY CARD DID NOT OPEN THAT ACCOUNT,I SHOULD NOT BE HELD LIABLE....I'M REALLY UPSET AND WOULD LIKE YOU TO CHECK INTO THIS FOR ME.I CALLED SPRINT 3 TIMES TO GET IT RESOLVED,PROBLEMS WITH WORKERS LANGUAGE AND UNDERSTANDING THE ISSUE,WAS TOLD I NEEDED HIS SOCIAL ,PIN NUMBER,ANSWER HIS SECURITY QUESTION,I GOT THAT INFO AND CALLED BACK...NOW I NEED HIS NUMBER OR THEY CANT HELP ME...I NO LONGER KNOW THAT NUMBER.....PLEASE HELP ME.....

Dennis Thompson
from Canton, MI
I closed my account with Sprint and wanted a box sent to me so that I could return my leased phone. Went to 3 different Sprint stores and was told that I had to call and request a return phone box. Called Sprint several times and either the representative could not understand English or asked for a 4 digit pin. I gave them the pin number and was told it wasn't the right one. I have been a Sprint customer for more than 10 years and have watched your customer service deteriorate. I am requesting a return box for my phone because after making payments on this phone for 3 years, I still have a balance due! I am also asking you to remove a charge of $9.99 for a premium service that I never ordered. (Feb. 20, 2019.) Please take care of this as soon as possible. Thank you. I can be reached by phone at 734-377-4420
My cell number: 734-658-6222
Account Number:641370947
Address: Dennis Thompson
1325 Wheel Rd.
Canton, Mi. 48188

Beyond words for the incompetence of the company and the employees it hires.
Promised one thing in store to sign up. Once signed up it was a constant battle over the phone and in store to get answers.
No one can do their job and if you try to call you get transferred around with no actual end to the madness they create.
DO NOT USE SPRINT.
Service sucks customer service is lowest of low and it's just not worth it.

I was told several different things and guaranteed things by agents over chat and on the phone, I would like to talk to a supervisor because you guys did not honor your guarantee and that's something that I can file a lawsuit for, which I am prepared to do

when I purchased an upgrade LG phone during the transaction I was never informed that my text messages would not transfer from my old phone if I had been informed of this I would never have made the purchase when I attempted to return the very next day I was told I had to pay a 45 dollar stock fee or to avoid this I would get a return kit in the mail however I was told the accessories which were a case, cover sheets and a charger were not refundable and also would not able to be used in my old phone SO I AM STUCK WITH ITEMS I NEVER WANTED! they said in the complaint dept there was no record of accessories bought when I went back to the Altamonte store I was told it was a third party sprint deals with and there was NOTHING they could do! A DISGRACE I HAVE TO HAVE ITEMS TO A PHONE I NEVER WOULD HAVE PURCHASED IN THE FIRST PLACEnor exchange nor use If I had the proper information from the start I would not have bought the phone I would like sprint to contact this 3rd party and refund me over 50 dollars of these accessories a horrible policy and a horrible experience! I have been a customer since 2016 when I get a new phone IT WONT BE WITH SPRINT! contact me by phone would be appreciated with the phone no on file

I've been experiencing signal issues with my Note 8 recently after an android 9 update. I've tried multiple methods for trying to fix this problem but none worked. The tech support rep over the phone suggested I take it into the store and since I was near I stopped in this repair center. Upon arriving I was greeted by a gentleman who listened to my issue and directed me to tech support. There was only one rep available helping a lady with her phone, but I could hear someone having a conversation with them behind a wall the about different topics not of assistance to the lady. The lady left and now I'm still sitting there waiting for assistance. This rep never acknowledged my existence but the person who was behind the wall came out( with a long red winter coat on) and asked if I'd been helped. I told her no, and then the two went on to discuss your policy regarding time off work. They allowed me to sit there until I asked how much longer it would be for assistance. I did confront them about being unprofessional and rude so the guy rep goes on to tell me how he was about to go to lunch anyway...really?! The lady rep who's standing there in basically street clothes doesn't offer any further assistance, not sure she was even tech support or working at the time. I say all of this to let you know I've been with Sprint for a long time and this is once of my worst experience to date. Not only did I receive an update that nobody can fix or has a clue is happening but then to not have confidence in the help offered from your store is a big concern. It's also upsetting that there's no manager in sight to direct these seemingly ill trained employees. This is getting too stressful, I'll focus on other options until I'm offered a real solution if any that won't cost me additional losses.

John ferrell
from Topeka, KS
I paid my bill yesterday and my internet speed STILL SUCKS. I have to turn my phone off then on just to get on the freaking I internet which I pay 82.00 a month, about ready to go back to straight talk

Teressa Storch
from Blue Springs, MO
My son has been on my Sprint account for many years. It was time for him to have his own line and he wanted to keep the same number. I have been trying to do this since December 2018. I was told online that it had to be done in the store. I went in the store and I was told it had to be done online. I called sprint and they told me it had to be done in the store. I gave my son permission to the account and he went in the store and they told him it had to be done online. I went back online and was told it had to be done in the store. I went back in the store and they told me I had to bring my son into the store with me. Today, 3/31/2019 I took my son into the store with me; he is 24 years of age and they told me I had to go online. I called Sprint and they told me my son could not have his own line with the same number. Finally after extreme frustration, I said cancel my account, both lines. They then asked me about my sons phone, if I was going to send it back in. I said I will just pay for it. They charged my credit card for the phone, over $250 and refused to provide me a receipt. They also said my phone account would not be cancelled until the end of the billing cycle. I said that is not right, you just want to charge me a whole month. I filed a complaint with the better business bureau and plan to go to the attorney general's office. Before my boyfriend broke it off with his ex-girlfriend, she was able to get her own account from his account with no issues.

Brittany Carbon
from Yuma, AZ
Whenever i go into the Sprint store-I know I will be there forever. And I like the gentleman who helped me who was super helpful. However when I came in , I was first was helped by another gentleman and I was handled off like buffalo to Fernando. Fernando was not given the right information about my purchase. Fernando was trying to help but if you are not given the right information-how can you help your customers properly? Because of that the customer service process took much longer than needed. No wonder everyone looked irritated. Employees needs to get trained or it holds everyone up. And it doesnt give the people in charge the right to look at your employee like hes untrained. Maybe hes doesnt know what to do, but maybe no one taught. Maybe he wasnt told my the previous representative.That's the manager's job to teach. Treat employees better and everyone wins
2383 w 24th
ste 140
Yuma, AZ, 85364
thank you to the employee that was trying his best

Had a interview today at 4:30pm at the Sprint Call center on 6880 Bermuda Road with a Recruiter Named Deirdre Ross. I had emailed him stating that I would be late due to unforeseen circumstances, did not get a reply or phone call from him. I ordered a uber to take to the location and was waiting for 15 minutes outside, all the doors were locked so I walked around the building and tried all of the doors until I finally saw people walking out a certain door. I walked to the door to open it but it was locked, I emailed the recruiter to let him know that I was outside and still did not get a response via email or phone call. A few minutes later a security guard finally opens the door, he did not even apologize for making me wait and seemed like he was in a mood. I stated to the African american man the I was here for an interview and that I was running late and had notified the recruiter. He then proceeded to talk about me to another employee about me being late while he was walking to the back to get the recruiter. He comes back to tell me that the recruiter sent me an email to reschedule so right there and then I checked and did not receive an email therefore he lied. I seriously expected better treatment from Sprint and their security staff.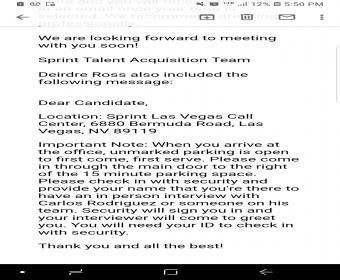 Lori Bussey
from Atlanta, GA
Hello, I made a payment of 374.00 on 3/11....I was told to call back before the 24th to make a payment arrangement....I was denied it when I called...My services are interrupted and I feel like that's not fair....My bill is very high each month and that's unacceptable.. How can I pay almost four hundred dollors on 3/11 and turn around and make another 400 hundred dollar payment..I told them that I can make a payment on 4/4....it looks like ill be taking my services elsewhere.

First I was pasted on hold for over a hour by David which he lied about my bill. Second 210.00 for 2lines yeah horrible 2lines should be 181.00 sprint over change for service that's horrible. And also I had to tell them how to do there job. And I dont work there learn customer service . And stop lying I know math and your math skills are off and I will see how to take you guys to court.

Dawn McCall
from Fort Worth, TX
I ABSOLUTELY LOATH SPRINT!!! I have nothing but one issue after another with this service since I signed with Sprint. To began with when I got the account the sales people were so busy signing me up for crap that I ended up with so call free items that I'm not being charged for (drive device, which I don't use at all). I was told I had the free music app and guess what NOPE that's not included, free Hulu, after two months of calling it finally worked TODAY. I have called and been on hold for OVER AN HOUR until the phone just hangs up. My biggest issue that really really pissed me off is I have called countless times about not wing able to get online while on the phone and TONIGHT is the very first time the agent tells me this is not a future that is available for my phone. First of its 2019 why is something so simple considered a feature? This is a STUPID problem to have. I have NOTHING BUT HORRIBLE experiences with this company!!!! When I asked if there was any options for a better plan, remove any inactive lines, return the stupid drive thing anything I get nothing but passed from one clueless agent to another. I am not happy at all.
FYI ON WHAT PLANET IS IT CUSTOMER SERVICE TO HAVE A MESSAGE THAT GREETS YOUR CUSTOMER WITH "I see you have called several times, there is no need to continue to call, all financial concerns will be meet with the same response." Even when my call has nothing to do with my bill!!! This stuff is elementary!!! UGGGHHHH

James warren
from Malden, MA
My first complaint is that sprint customer service lacks the ability to give out correct information they are extremely rude refuse to get a manager when requesting a manager have come back now for over an hour saying there is no supervisor available and this is what they told me you need to do so it doesn't matter if you get a customer service representative they're going to tell you the same thing I just told you you need to go somewhere else. It is absolutely absurd that I have been on the phone for over two hours after Sprint called me this morning and I've spoken to six different my first complaint is that sprint customer service lacks the ability to give out correct information they are extremely rude refuse to get a manager One requesting a manager have come back now for over an hour saying there is no supervisor available and this is what they told me you need to do so it doesn't matter if you get a customer service representative they're going to tell you the same thing I just told you you need to go somewhere else. It is absolutely absurd that I have been on the phone for over two hours after Sprint called me this morning and I've spoken to six different representative Because they did not have the correct address so where I could not verify the address on the account the first representative hung up on me I went online to my sprint account I had called in March 2018 and change the address they did not change the address as they were supposed to they had an address that was over four years old on the account after verifying what address they had on the account I called back explain the entire situation to the next representative he fix the address sent me a couple emails and text regarding information that is not correct on the account my discount still not added to the account for another year when I've called him multiple times over the last year about it because they did not have the correct address so where I cannot verify the address on the account the first representative hung up on me I went online to my sprint account I had called in March 2018 and changed the address they did not change the address as they were supposed to they had an address that was over four years old on the account after verifying what address they had on the account I called back explain the entire situation to the next representative he fix the address sent me a couple emails and text regarding information that is not correct on the account my discount still not added to the account for another year when I've called in multiple times over the last year about it not being As well as getting transferred to confirm an upgrade a person asking me to verify a code and hanging up on me I called back they told me they can't help me I need to call teleservice I can call telesales the person tells me I'm not able to upgrade I need to speak to customer care customer care comes on the phone tells telesales that there is no thing in their system preventing me from an upgrade that I am actually eligible for an upgrade and I am requesting a manager telesales gets frustrated and disconnects the customer service representative from a three-way call because she was on the customer side and requesting a supervisor and he refuses to get a supervisor so now I've been on hold for over an hour simply waiting for a supervisor The customer service representative has called me back to confirm that the telesales representative disconnected her from our phone call and asked me if I had received a manager yet she has informed me she is well is putting in a complaint that the situation is absolutely uncalled for and absurd and she'll be calling me back after her break in an hour to see if I have yet to get a manager now I am 10 minutes away from her calling me back and I still do not have a manager the customer representative is still refusing to get me a supervisor or a manager this whole thing started From Sprint calling me telling me they wanted to upgrade my phone because I was eligible for an upgrade now the representative is telling me he cannot upgrade my phone that I am not eligible that the customer service team needs to cancel my lease and then he will upgrade my phone this whole situation is absurd customer service rep from telesales keeps coming back and telling me oh I have an error in my system oh the very first problem he came up with was that my iamb EI address did not match what he had on file so he accused me of returning the phone or swapping the phone this phone was purchased at the Mansfield Massachusetts store and put in service there is never been from Sprint calling me telling me they wanted to upgrade my phone because I was eligible for an upgrade now the representative is telling me he cannot upgrade my phone that I am not eligible that the customer service team needs to cancel my lease and then he will upgrade my phone this whole situation is absurd customer service rep from telesales keeps coming back and telling me oh I have an error in my system oh the very first problem he came up with was that my iamb EI address did not match what he had on file so he accused me of returning the phone or swapping the phone this phone was purchased at the Mansfield Massachusetts store and put in service there is never been a Repair done to the phone the phone is never been swapped out I have never tried to upgrade I've had the phone since I purchased it from the store the first reason he gave for not being able to upgrade was the I am EI did not match customer service came back and talk to him they requested a supervisor because the I am EI address they have is the correct one and is the one that is in my phone and then when that situation did not get resolved now it's his system has an error and will not allow it to upgrade to an a half hours later and it's my system now has an error you're not the first one to experience this we cannot upgrade you now you called me to upgrade if your system is having errors you should not been repair done to the phone the phone is never been swapped out I have never tried to upgrade I've had the phone since I purchased it from the store the first reason he gave for not being able to upgrade was the I am EI did not match customer service came back and talk to him they requested a supervisor because the I am EI address they have is the correct one and is the one that is in my phone then when that situation did not get resolved now it's his system has an error and will not allow it to upgrade to an a half hours later and it's my system now has an error you're not the first want to experience this we cannot upgrade you now you called me to upgrade if your system is having errors you should not be. Calling people to upgrade their phones going through an entire process now over six hours on the phone with multiple different representatives to not have the problem resolved is absurd it's poor customer service it reflects on horribly on your company it is absolutely ridiculous

clarissa m richardson
from Irving, TX
someone up an account in my name i found out when i went to a story location i have filled out a fraud packet but there have been nothing done to my account no one have reached out to me nor can i get a hold of the fraud dept i just need to get this issue resolved my contact 405-509-8504

Kathryn De Santis
from Springfield, MA
Added on a HC SPRINT DRIVE THAT WAS DEFECTIVE .
THEY ALSO TOLD ME IT WAS FREE(IT COST A $127.50) PLUS A MONTHLY FEE OF $5.00+ 16.99.
I BOUGHT IT BACK BECAUSE IT WAS DEFECTIVE. TODAY (03/23/19) I JUST RECEIVED IT YESTERDAY WHEN I PURCHASED MY NEW PHONE NOW THY WANT TO CHARGE ME $45 .00 TO RETURN THIS DEFECTIVE DEVICE.
I WANT A FULL REFUND!
DEFECTIVE DOESN'T REQUIRE A $45.00 FEE & IT WITHIN THE 14 DAYS.
THEY WOULD NOT. WAVE FEE .SEEKING A FULL REFUND!

If I could give Sprint a zero star rating I would. Every single month my bill is incorrect. This time I had charges from a tablet that was canceled and I've had to call Sprint customer service 7 times since January to get it resolved and it's still not resolved!!!!! I'm now paying an extra $30 because I just want to cancel my sprint plan. Which I can't do without paying the bill that has the extra charges still on it so thank you sprint for being absolutely useless and causing me to waste my money!

Janice Prosise
from Portsmouth, VA
I am very upset with Sprint. I have a contract until June but was never told you can change my plan. So sprint change my plan in January. The people I have talk to tell me my contract has nothing to do with my plan I am very disappointed. My number is 804-986-9207. Looking for a new carrier in June if this is not resolved.

I have 4 active phones and 4 active phone lines and I am being charged for 8 phone lines. I am being told I would need to pay over $2000 to get rid of those phone lines that I do not use and that I have no devices for. Customer service has been useless. I am basically screwed. 6 year loyal customer and this is how I get treated. AWFUL CUSTOMER SERVICE and FRAUD.

Maria Nunez
from Port Reading, NJ
completely misleading the promotion,gave 3 Motorola phones for "free " that I didn't need or use, This guy Name Bobby at the Menlo Park mall store, he repeatedly insisted and reassure that was at no cost to me only to start charging me ( whiteout notice) $60 mor a month, i call the company to try to understand what was going on, every person was nice and well mannered until this person Shannon, starts raising her voice and making accusations that I was accusing them of fraud, I never used the word fraud, I used the word " mislead " but I guess fraudulent is best,Completely unprofessional and unacceptable to speak to a customer with that attitude when I was not disrespectful in any way or manner when I asked to speak to someone else she hung up the phone on me, I just hope they recorded the call

Janie A Salinas
from Houston, TX
Went to Sprint office in Temple ,tx on General Bruce Dr last Saturday my 83 year old dad needed another flip phone he been with ya for 12 years the guy told us that it would be here wedesday that day came nope call over there they siad Friday that day came nope again so I was talking to the asst manager and after wait all that time she siad that we need to order online which my voice got loud but never siad a bad word so she hung up on me the manager siad he told her to well they took a 1hr to set my dad phone up we left got on highway and I siad let me make a call got on it and it wasn't working keep in mind we leave across town so we had to turn around and go back went in there and it took another HR again but that manager never apologize to us he was very rude

Francis X. McEntee
from Philadelphia, PA
I changed 3 phone numbers from AT&T to Sprint approximately 2 months ago. Today Sprint cut off the service. I called and they said I owed them o $447.86. I have received no bills from Sprint. I Paid money to the Sprint store in the Philadelphia Mills Mall. 19154 Zip code. I believed this was to cover front end cost. No bill has been received at my only residence 3707 Genesee Drive. Philadelphia Pa. I also believed that my monthly cost was less than $200 a month for the three phone numbers. 215-964-8244, 215-964-8241 and 267-708-9555. I would loke some help on this as I do not trust the print dealer and would like to resolve the problem ASAP.
Regards
Frank Mc Entee

I had poor service with an Iphoe 6S that I payed off back in 2018. I called sprint customer service several times and my problem was never resolved. I made the decision the cancellation my service and go with another provider. Sprint then told me that If I had a new phone I would get better service. I did explain to them that I live on a fixed income and can not afford a new phone. They told me "We would hate to see you go so how about we give you a new phone just pick out the color at the store or we can mail you one?"
I went to the sprint store near me and they game me an iPhone X. They said I would just have to pay the fees to activate it.
A month later (February)get a bill of $107.00 and call customer service. I spoke a supervisor after being on the phone 2.5 hours. Supervisor said he made the adjustments and I would not see theses fees again.
A other month later (March) I get a bill of $175.00 and get my old phone ( I Phone 6s Locked) keep in mind it was payed off back in 2018.
I am calling customer service and keep being put on hold for hours and then get hung up on after I'm being told " Pay your $175 and we will unlock all the devices even the ones that you have payed for in full.
Please Help
mhuizar2@gmail.com

anthony delgadillo
from La Habra, CA
I bought a phone back in November as part of a promotion we were supposed to get a tv with the phone but we never got the tv

Nichole Paulk
from Chicago, IL
Hi
My name is Nichole, I been with sprint for a while now and I attempted to cancel my second line on more occasion my son lost his phone I put phone on stand by and when I could not locate I advised on more than one occasion to cancel line I always seem to get a person with a very heavy accent and they always or never help me almost 2years ago I been getting Charged over $200.00 for almost 2years for 1phone line and a standby line that I have asked to have disabled . I need some help ASAp and a credit to my account I am disabled and I feel taken advantage of . I can be reached at 773 454-0090

Shawn metzer
from Duluth, MN
Have tried to cancel and unlock two phones you guys keep ignoring me. I will not make a payment until it's done and I will be contacting the BBB

Wyvonne Ward
from Fort Walton Beach, FL
I have been with sprint for over 19 years. I have never had a bad experience until today on March 08, 2019. I come in and of course they do the hello welcome to sprint intro. However, Leslie Lopez approaches me and does not ask what brought me into the store today and what I wanted to do. So, I told her I came in to do an upgrade on my iPhone X. And that I wanted the XS Max that has the same GB. Well she did not go check to see if they have that phone in stock. She snatches my phone and starts to take everything off and try to reset my phone before even to find out if they had the phone available. Then I kept bouncing back to one computer to another computer. Terrible customer service. Then I took back my phone so that she can go check to see if they had the phone that I wanted before I started to do anything with my current phone. Terrible experience. It was to the point that I will travel afar to another sprint store where they appreciate my business. I hope that when I go in again to buy another device that I do not experience that again. Total unprofessionalism and zero customer service. 1795 330 Mary Esther BLVD STE A, Mary Esther, Florida 32547 receipt #20990012046

VERY dissappointed in the way our service with Sprint was handled. The representative that I spoke with originally to see if it would be worthwhile to switch from Verizon, assured me that our service for two lines with unlimited calls, data and texts would be approximately $147.50/month. Our first bill was $332.37! I was given a Sprint Drive (that I didn't ask for) which required another line (an additional charge) that I didn't ask for either. We were charged 4 activation fees at $30 each. The assistance we got with activating our new phones with Sprint was pitiful. Noone could tell us how to move our apps from our old Iphones to our new ones. WE had to figure out how to do that ourselves. I asked that the activation fees be removed from our bill since the tech support for activation was not sufficient. But Sprint is still charging for two activation fees. Was on the phone for about 2 hours trying to work out the activation. two tech supports hung up on me when I politely told them that I was having a hard time understanding them.
The folks in the Sprint store were helpful with returning our old Iphone for the buy back, which the tech support on the phone never instructed us on.
I am so disgusted and frustrated. something that should have been simple to do has turned out to be a nightmare.Just spent 2 hours on the phone with customer service to try to resolve the bill. Had to DEMAND to speak with a supervisor who has escalated my complaint.

Susanne DeKleine, 60 Hopatchung Rd. Hopatcong N.J. 07843 (Bank Santander Hopatcong N.J.)
from Hopatcong, NJ
Case # 233559314 Store: Rockaway New Jersey Phone: 862-437-1238 Manager Adam Sales person Evan
Sprint has made my life a living hell due to incompetence of employee.Tried to file complaint. Called 3 x's put on hold hung up on! On 11/20/18 went to Sprint to obtain phone mine broke. Apparently there was a glitch in system concerning phone took 3 hrs to transfer info to new phone lost contacts! Everything was fine til later that evening phone did not work went back given new phone later glitch in system was given another phone. Next morning same thing, phone not working! This was Thanksgiving eve. Went to store, could not fix problem. Total 8 plus hours. Returned phoned told fees would be waved and would receive credit on my 11/8 payment. On 2/14 260 taken from my bank account Sprint stating did not return phone.Proof sent of returned phone by manager Adam. However only 194.00 was deposited back was told 260.40 would be put back per conversation on 3/1/19 at 11:24 am to card ending in 2382. With all grief caused by incompetent workers Sprint has audacity to charge me added fees This is sickening!!! A multi million co such as Sprint withholding 66.00? In good faith i hope you will deposit remaining 66.00 back in my. If not will contact media explaining how Sprint screws over mother who is grieving loss of her child and their bad business practices!! DONE!!!

Kevin monroe
from Greer, SC
I have trying to exiting my payment for my bill until fri March the 8 I just paid ex amount of dollars couple woks ago and they refuse to reset my bill on my pay wk and I need talk to someone from office customer service reps are awe full at 864 363 3211

Lynn King
from Sewell, NJ
My problem is that for 11 days I have been trying to get service on my home phone which is my primary phone. Sprint provides the home service through Phone Connect. This service requires a modem from Sprint which looks like a computer modem but has a small antenna. It has three lights on the front for signal mode and power when it is working. I have been a customer of Sprint since the year 2000 and have had Phone Connect since 2012. My modem ceased working 11 days ago since that time I have spent hours and hours and hours on my cell phone and computer corresponding with agents, techs, and chat lines. I was promised at least three callbacks which never happened. I was promised a new modem to arrive on February 21 which never happened. I have asked to speak to supervisors on at least three occasions which never happened. I have sent multiple emails to the executive offices and still do not have home phone service. My home phone is where I receive calls from friends, family, doctors, and other service providers. My cell phone is used only for texting, when I am traveling, and to check emails or Facebook. I do not have unlimited minutes on my cell phone. I have probably spent a total of 16 hours either on hold or speaking to Sprint representative in the last 11 days. My frustration is in immense at this point and Sprint is VERY close to losing an excellent customer. I searched at least five phone numbers for corporate headquarters, some of which are no longer in use, and some of which cannot be dialed from my area. The support people I have spoken with have gone over the same things with me over and over. None have been able to solve the problem. I have spoken to people in the Philippines, Dominica, Asia Pacific and everywhere except the corporate offices which seems to be the only place where this problem will be solved if at all. The last supervisor I spoke to today told me that an executive complaint had been opened but then closed when I was supposedly mailed a new modem. The supervisor I spoke to on Tuesday told me the order had never been placed for a new modem. Sprint needs to seriously upgrade it's training for agents and techs. They need to take customer service seriously or they will lose more long time good customers. During my research I also saw complaints from others who like me had been long time customers but he could not get customer service support in a timely manner. I would appreciate at this point any help I could get to get my home phone (856-228-6075) in service again.
Lynn King

I cannot use my phone as I have used the same pin number for years and a factory reset is not acceptable, due to having photos of friends no longer alive plus several pets. Also having approximately one thousand contacts and being able to use my phone for about 2 /1/2 months I have not had the use of my phone. I have been paying my bill since day one, and never missed or been late EVER. I am willing to work for a peasefull solution, to reset my pin number and repair the the ear piece on this phone that never worked CORRECTLY (VERY FAINTLY) from the beginning. I did not receive accessories for my phone such as ear buds or Sim Card tool. my wife's phone works OK and her phone home page is completely different set up then my phone. I believe that i got a used phone because they should be alike and not require my to use a speaker phone and everyone in hearing distance get to hear both sides of a conversation. My hope is that we can work on solving this problem so that every one is satisfied.
Please call me at (765) 765-6815 or (765) 721-0464 wife's mobile phone in case I am not available.

Visited the Sprint store on Ford Road, Canton, Michigan 48187 several times for the same reason. Each time , I was treated rudely by the young, white tall employee male with a man bun. He refused to help me transfer my phone to another account and when asked a question, he would roll his eyes and smirk. He asked me why, i didn't buy the cell phone from him. This store is a waste! Corporate needs to either fire their rude, condescending employees or close this store. I had to go to a Sprint store three towns over to get help!

Sprint is the worst carrier i have ever experienced!! $200 dollar service and the customer gets 10 cents worth of that service. Buy a phone that costs almost $1000 and can't get the great experience of using it cause service only works 10% of the time. I have made a call to Better Business Bureau and filed a complaint with them. Sick of being ripped off by these kmart blue light special people!!! I had an emergency the other day and because i could not get no signal to text or call, I could not reach anybody. (mind you the guy standing near me had great signal of course he did not have sprint). However don't pay your sorry ass service bill and they shut your phone off. SUPER UNPROFESSIONAL BUSINESS!! I will continue to make as many calls to BBB aI feel necessary.

I had been a sprint customer for many many years since 2002 til the end of 2018. We were having issues with sprint and were very disrespected and we chose to go with T-Mobile and we PAID OFF all 6 phone lines to get out of being with sprint. My daughters phone has NOT been working since before Dec 2018 and she was covered though ASURION. we recently contacted then and they re-issued her a 2nd phone but have yet to been able to unlock her phone!!!!!My husband and I have done the chat with multiple people we have contacted sprint customer service many times and even after they say it will be 24-72 hours of the phone being unlocked if has yet to happen. Friday my husband was told we had to go to a corporate office and have them do it. So we did but then there they said they do not unlock phones! So we refused to leave the store until they spoke to someone at the international sprint and so we get told once again that to wait 24-72 hrs and that would be it! It still hasn't happened! My daughters phone is the one not working and I need to get a hold of her and she is going out of town Friday the 15th and yet this is an ongoing issue for months now! I was with you guys for so many years and I/We just want to be done with dealing with all of this non sense getting the run around by everyone and getting nothing done what so ever! Please let me know who can possibly help me ASAP!!!!!!!!!!!
Teresa Garcia Espinoza-210-387-1315

Lack of knowledge and poor customer service skill. Called in December 2018 to cancel all five lines and spoke with Shawn Smith cancellation dept. He said he cancelled all lines and I don't have any outstanding balance on my account. I checked my credit card statement online last Jan. 24 and saw a $54.81 charged from Sprint which I never authorized since I already cancelled all lines back in Dec 2018. I called Jan. 24, 2019 and spoke with Margaret said the 5th line was active and was never cancelled. She transferred me to cancellation dept again and spoke to Jonel and I asked him to cancel the 5th line. He transferred me again to Sky from finance dept. about the $54.81 charge and she said she submitted a request to remove that charged on my credit card. She said it will take 3 to 5 business days for the refund to show up on my credit card. Called back again on Jan.28 about the refund not showing up on my credit card and I spoke with Perry he said they are still processing the refund and wait 5 more days. Called in again on Feb. 4 and spoke with Meg and she said the credit was submitted Jan. 29 and was just approved Feb. 4.
Assured me one more time that the credit will go back on my credit card within 3 to 5 business days. Called in today Feb. 13 and spoke with Pinky and she is saying that my refund was just appoved last Feb. 11 and will get it by check thru mail. What is going on? Apparently customer representative doesn't even know the right procedures for refund. They gave me a run around telling me it will go back on my credit card and the last person was telling me a different story. If they have told me in the first place that I will get my refund via check and will take forever to get it, they should have been straight forward with me the first time I spoke with them. They wasted so much of time everytime I call for just a $50.00 credit which I'm having a hard time getting it from Sprint. Please give me back my money I'm on a fixed budget.

I have had several issues with the Sprint Samsung S8 that I purchased from Sprint in May 2018. I have been to the Sprint store three times regarding the mic not working and the phone powering itself down randomly. The Sprint service center replaced the battery and changed my back cover from silver to black - unbeknownst to me. I went to another service center because the common comment at the Lenox location is the store's solution is "Buy the Samsung 9!" and even though they offered to send the phone off for repairs, they did not have a loaner phone for me to use. The second location fixed the mic but the phone still shuts down. Now I am on my 4th visit. Why? I decided to contact Samsung since the phone is supposedly under warranty. I was told they (Samsung) could not work on my phone because of the different color of the back and that the battery had been replaced. My warranty is VOIDED with Samsung so I was advised to go back to Sprint. I was told by Sprint's customer service if I want a new devise I'd need to pay the insurance deductible and work out the payment issue with the service technician company they use inside the store. I spoke with the store at Lenox (who caused my issue with Samsung) regarding my issue and was told if they can't replicate the issue, then there's not much they can do other than shipping it off for further analysis. When I asked for a loaner phone, I was told, it's first come first serve even if I have an appointment that states there's a matter where my phone may need to be shipped off. How is this fair or good customer service from Sprint or Samsung? UNACCEPTABLE. I have insurance, the Otterbox, and have not physically damaged my phone yet they or Sprint won't replace my device without charge.
Now, I am at the 2nd location, once again hoping for a resolution for a phone that was purchased less than 1 year ago.

Michelle Shepherd
from Safety Harbor, FL
I closed my sprint cell account less than a year ago. While at the sprint store, the representative working with me informed me that I owned my phones and that I did not have to surrender phone. After I closed my account at the store, I called sprint and asked if I needed to do anything else to complete the closure of my account. I was informed that the closure was complete and that I had a zero balance.

Speaking with the "customer service" reps are ridiculous! I was transferred 3x to a different rep and they each told me a different excuse why they couldn't help me. I was charged for an activation fee and my phone was never activated! I thought i settled it last month but apparently they refunded because they wanted to "keep" me....how do you keep someone when they weren't a customer in the first place? Also, these customer service reps really need to take a customer service class! I asked for a name and JOY snapped at me as to why I couldn't hear. Very rude and rushing to get me off the phone. I don't recommend Sprint at all!!!!

We cancelled one of my phone lines in January the day after our contract ended which is when we were told to come in. We went into the store on veterans near williams in Louisiana. It is my undestanding that the line was closed by the vendor did not cancel the service and now I am being held responsible for the payment of this bill for a phone and line I don't have that was closed and supposed to be cancelled. and I was also told that in 6 months the other 2 phones I have could be purchased but I am told as of today that they can not.
I am not an employee of SPRINT and feel that as long as I have been a paying customer I should be able to get better service than this.
I have been disconnected 4 times, put on hold for forever, then given a bogus sales number to contact for assistance. I'm switching

Debra Blancett
from Kansas City, KS
Wifi will not stay connected. Connected to chat, I have. Extreme difficulty typing due to rheumatoid arthritis. He or she kept giving me the same directions and it just wadnt working. So I tetminated the call. I looked at settings and figured out what the tech was telling me. I tried to reconnect but they arent answering. I tried every telephone # and .com site that I coould find. To no avail. Why tge heck cant you put a human on night shift tech support??? I think that I will start looking for an alternative phone carrier. I am so fed up with having no one who will help me when I need the assistance!!
Deb Blancett 314-479-6930

I went to the 135 W Highland Rd, Highland, MI 48357 store to upgrade my phone on 2/2/19, which was my first mistake because I normally go to the Novi MI store which is always nice, helpful and fast. But at the Highland store I was told if we change our # we could upgrade 2 phones and get BOGO free on the lease. After 2 hours "Jackie" rushed us out of the building before updating both new phones and sent us home with the old phone and new phone to "finish ourselves" and then we would have to come back the next day, because she had to pick up her kids which I totally understand but the phones should have been completed first. We went back the next day and after another hour the new phone was finally updated and they took possession of the old phone. The manager LaMar was so rude and had no idea what he was doing and kept telling us that we would have to deal with Jackie because he doesn't know what we talked about!!! As a MANAGER shouldn't you know how to run your business? We then checked the bill and noticed that not only were we not given the BOGO on the bill but we were still being charged for one of the phones we turned in. It is now 2/8/19 and We had to call Sprint customer service who after having us on the phone for an hour finally told us that there was nothing they could do for us over the phone and that we would have to go BACK to the original store we were at to have them fix it, because they didn't have proof we turned the old phone in! ARE YOU SERIOUS?? So we go back to the store and the Manager LAMAR tells us that he is "dealing with another customer and doesn't have time to help us and that we have to wait for Jackie to come in to work to help us!!! The customer Lamar was dealing with was having the SAME issue!! He was so nice to the other customer but when he finally had time to talk to us he was inexplicably rude. Clearly it is all about making a sale so they can get commission but nothing about keeping the customer happy so they stay with Sprint. I have been a customer of Sprints since 1997 and I stay, even though the phone connection coverage is awful, I stay because and Sprint always helps me and treats me great. because I have NEVER been treated poorly This is beyond AWFUL. This is why people switch carriers! I have never once had to file a complaint or ever been mad enough to file a complaint!!!

I cancelled my Sprint account because of the inadequate customer service and misleading sales. I was a new customer and only switched over to Sprint for the $15 month special they were having. After several months, I inquired about a hot spot to connect to wi-fi while I was at work. I was assured that it would be less than $50 a month and I had 14 days to return it if it was not what I expected. I called on day 13 to ask how to return the item. Conveniently I was transferred several times and not one person even supervisors could tell me how to return the hot spot. This continued until my 14 days were over then they had NO PROBLEM telling me that the 14 days were over. I have yet to get information on how to return the device. I am not happy with customer service at all. This was misleading and unethical in my opinion. I am more than happy to return the device. It is just yet here in my office.
I would not recommend Sprint to any one!

Jodi Krause
from Bedminster, NJ
Around October 26, 2019 my daughter and I changed mobile phone services. We changed services due to poor reception with Sprint service after we lived from one state to another.
We notified Sprint that we needed to cancel service the day that we signed up with a new cellular company.
We were informed by Sprint that we could not stop services until the end of Sprint's current billing cycle. I informed Sprint that I would not pay for services after 10/26/18, the date we notified Sprint we had obtained new cellular service.
Sprint mailed us return boxes so we could send back our I-phones that we had through the I-phone forever program. We placed my daughters phone and my phone in individual boxes provided by Sprint.
I took the two boxes to UPS. I took pictures of the front and back of each boxes the morning I delivered the I-phones in boxes to UPS.
UPS scanned the boxes in their system, provided me with a receipt and two barcode stickers to prove we returned the devices.
I phoned Sprint after we received a bill in the mail stating we owed money for both phones.
Sprint voiced they only received one of the phones.
I phoned UPS to verify status if the phones returned. UPS voiced that one phone was delivered to Sprint and the other phone was marked as damaged.
UPS also voiced that UPS was going to reimburse Sprint for the second phone as it was damaged under UPS care. UPS
also told me that they could no longer talk to me because I was no longer their customer and Sprint was their customer.
I phoned Sprint to notify them of the entire content of my conversation with UPS. Sprint said that this issue should be resolved before the next bills came out.
We just received another bill from sprint stating we owed Sprint for the damaged phone. We also received a letter from a collection agency to whom Sprint turned the bill over to.
We do not owe Sprint. UPS needs to correct this issue. Sprint needs to clear this bill from the collection agency and make sure that my credit has not been affected.

Awful customer service lie to you and I have a signed paper from the store and it has 1 price and my bill has another. Talking to those people is like talking to a wall and a 3 year old understands more. Please do not use SPRINT

Terrible service!!!! I've called and emailed multiple times with no results. I've fulfilled my obligation of the contract to date; paid monthly statements, sent Sprint our 3 old iPhones when we enrolled in leasing program to receive a credit for over $300. Sprint stated they never received the phones. I provided a receipt of delivery. They said they found them in their warehouse and not sure why my account wasn't updated or credited. Started service August 2018, now January 2019, still no credit and they don't know why. I have a job that requires me to use my phone 24/7, calls drop ALL THE TIME. Our other 2 lines have the exact same issues, doesn't matter where we are, we never have good reception.
I'm on the phone with them right now, 1/28/19 5:05 PM EST, now 5:42 PM, asking for the shipping receipt of the old iPhones. Proper notes are not kept on customer account. He (Dave) states that if I cancel my lease I'll be subject to cancellation fees because of the lease agreement I signed. I signed an agreement that I would fulfill BUT Sprint is not fulfilling their part of the agreement; actual mobile service and credit of previous phones. I want reimbursed for the iPhones I sent Sprint and I want to go back to AT&T where I had reliable service and wish I had never left.
Respectfully,
Frustrated & Dissatisfied Customer aka Tracie Arocha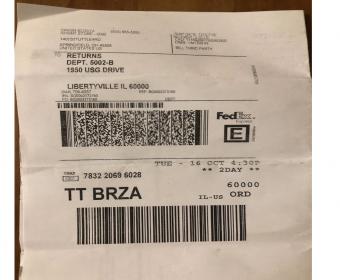 Melita Bajcevic
from Brooklyn, NY
I went today to sprint repair center in Bronx to get my phone screens fixt. Paid $125 for it. Asking for bill was told that I will be notified by email. I didn't. Please check did my payment went thru. I don't want to be robbed by unhonest employees. Thank you.

A fraudulent Sprint account was attempted to be set up in my name. Thisnis still showing up on my credit reports. I have asked this to be removed and it has yet to be removed. Sprint I refusing to cooperate with the police investigation in releasing the location of where the account was opened. The encounters with their fraud department, legal department, call center, and management have been extremely unprofessional. The company is intentionally trying to avoid contact with me and is refusing to cooperate with the investigation. This is the worst company ever!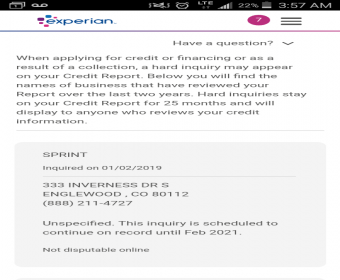 Joe M. Falaminiano
from Sierra Vista, AZ
Sprint is the worse customer service I have ever experienced. I signed up with Sprint on 28 Aug 2018 because the representative chased me down to parking lot, and told me they have the best promotion for Military, with $300 gift card for accessories, and best Military plan. So I felt for it, and now I'm stuck with Sprint (not good). It took me multiple times, about 4 hours every time to address the issue that I have without any resolution, time I spent to fix my issues is very frustrating, and sucks to be with Sprint transferring from AT&T. Until now, today is 01 January 2019. I'm still asking for what they have promised me when I signed for my $300 gift card, and only thing they can offer is half of it so I did not accept it. This is the reason why I'm writing this survey. I will not recommend Sprint to any of my Soldiers, my co workers, and people I know. If I don't get the resolution of what they promised me, I will use the Social Media, and address my concerns.

Trying to get my upgrade has been the worst pain in the butt ever. I first started by calling a corperate office and discussing my options over the phone. After finding out they would not ship my upgrade to me, i went into store number 1, on 71st and lewis and they treated me like i was a burden. Like i didn't just walk three miles to their store because i don't have a car. The lady who "helped" me said that her "computer wouldn't let her" complete the process. After a 30 second staring contest i realized that was all she had to say and she could be of no further help. 2 bus transferrs and a short mile walk later i end up at store 2. On 41st and yale. They were much more friendly and i was happy to spend AN HOUR with them trying to complete my upgrade. THEY ASSURED ME THAT MY IPAD WOULD COME WITH INSURANCE. INCLUDING THEFT COVERAGE. THATS THE WHOLE REASON I WENT WITH AN EXPENSIVE DEVICE. I was very excited after i started opening it up and looking at it in store. I decided to get the stylus and the keyboard with it, which took another 30 minutes. When i finally had it all, we started to assemble the ipad w stylus and keyboard, only to find they didnt fit. I had been sold the wrong stylus and keyboard with my ipad. No HUGE deal right? Wrong. They did not have the stylus and keyboard for my ipad, NOR did they have the IPAD that the stylus and keyboard matched. So, refund in hand i had to walk away with about half of what i had wanted after SO MUCH HASSLE. LUCKILY I HAD INSURANCE!
Two days later, i got in a hurry at school and tipped my tablet to the ground. Smashed the screen pretty bad in the corner and split down the middle. My fault entirely. But luckily i had insurance.
I called the sprint store and asked what i needed to do. They said that i needed to go to an apple store. Cool, theres only one in town and itll take me 3 busses and an hour and a half to get there. I arrive, put my name on a list, and they say they will text me when ready. An hour later i get the text, head down to the apple store, where i wait another 30 minutes to be seen. After i spoke w an apple tech, without even looking at the device, he said that it should be covered under sprint.
This is where i start to get upset. I dont care who covers it. I dont care where i have to go, but i was promised next day replacement with my insurance. I called the sprint store while inside the apple store and had the two employees talk over the phone.
After a 4 minute converstation, i was told that i needed to head to a sprint store. So i walk three blocks in freezing rain (no car btw) to the store NUMBER 3 on 71st and garnett and ask them what i need to do. The first phrase out of his mouth was "apple store" and i said "no. They sent me here"
I was then informed that sprint does not fix devices in store. That i would have to fill out paperwork, proof of purchace, id and a small deductible. I was under the verbal impression that the deductable would only be about 25-50 bucks, which i could expect. Every good insurance uses a deductable, but why paperwork? Why proof of purchace? WHY OFFER NEXT DAY REPLACEMENT IF YOU DON'T FIX THE PRODUCT IN STORE?
FINE FINE FINE. I'm on the verge of tears and the man is kind enough to fill out most of the paperwork for me, reprint my receipt and get me an email conformation.
I open the email and the THIRD PARTY WEBSITE says itll be 200 BUCKS to fix the screen and 3-5 DELIVERY. I COULD GO TO A THIRD PARTY MYSELF AND PAY THAT PRICE AND WALK OUT IN HOURS. WHAT IS THE POINT OF INSURANCE?
Im beyond upset. I feel like i have been SEVERELY taken advantage of. I no longer even want the ipad on my plan. At least i should NOT have to continue to pay for insurance. I do not want to pay such an extreme price for something i can't even get fixed.

I'm hoping that you may be able to help me. I feel helpless with a problem that was resolved by your escalation team. Sprint Escalation team had it set up for me to return my unused Ipad g6 because of the nature of the order and miscommunication. I was supposed to have received a return pack for this and still have not. Meanwhile I get charged every month for this item when it is approved to be stop being charged as soon as it is returned. Now I have contacted customer service multiple times and spoke to a couple managers about this problem to confirm my address and get this return packet. Sounds like even customer service managers are unable to communicate with the Escalation team. They are like ghost. Can you please help me with this or get me in contact with someone with enough pull to get back in touch with the Escalation team.
Thank you for your time.
Stanley Dowell

Sadia sultana
from Houston, TX
I bought our phone and plan from 3902 Koehler St Ste 200 Houston, TX 77007, on August 2018, Assistant manager Lee came to helped us and we agreed to following opting, My phone LG G7: 12$/ per month lease and my husband motorola 8$/ month lease. However after one month they were charging me 33$/month instead of 12 dollar. From last August to now I made numerous call to customer service and that sprint store but nothing happened. Even that assistant manager LEE blame me for his mistake. "He said I entered wrong information why did you agreed to that" I said if you think you made mistake why can't you fixed it but reluctantly denied any help and tossed me to customer service where multiple agents try to tossed me to " Lee" again until finally last person in customer service helped me and he said it will be fixed bu I don not trust them. They say something but do opposite. IT WAS MY BIGGEST MISTAKE TO SWTICH FROM AT&T

Natalia Arruda
from Boston, MA
Debit card charged $2243.95 my account overdraft and fraud team told me money would be in my acc so far nothing

JOEL A COPPOLA
from West Haven, CT
I changed my service from Verizon to Sprint back in August of 2018. I was quoted a price of $104 a month on two phones. I was told that I would be getting a $250.00 rebate but had to spend it on Sprint products. I then was walked around the store to pick out cases and ear plugs that I didn't want or need to add up to$250.00. Now, more than 4 months later, I have been paying $155.00 a month because you're charging me monthly for the cases ear buds and I have never received the $250.00 rebate that I was promised. I called the store on numerous occasions and was told to wait for my rebate , that they were way behind on the rebate program. I am done waiting and really need someone to fix this now. Please contact me at my email address or phone at 203-530-5104. Thanks, Joel Coppola

Talisa Mulligan
from Ormond Beach, FL
I have been dealing with issues with Sprint for a while. They always seem to be caused by a Sprint store associate but then find that no matter who I speak to, no one will help resolve. The 1st being when my son's phone died suddenly, which was because of an issue with the phone itself, it apparently had been recalled and pulled from shelves because of this, but I had not received any communications on that recall and to get it replaced was an absolute mess. Every single Sprint employee I spoke to wanted me to pay a couple hundred dollars to have his phone replaced (which I had the best insurance offered at the time, on it). After spending from morning until quite late in the evening trying to get it resolved, FINALLY a supervisor of customer accounts helped me, which he even said he couldn't believe no one would help! The store associates were less than happy to help me with getting the new phone, and when activating it and doing all it is they do, they had our phones on the wrong lines, I couldn't send out text messages, they would come from his number and he couldn't receive calls. Got that fixed but had to deal with the phones being on wrong lines on Sprint's end. If my Samsung Galaxy s7 got scanned, it would show up as a Samsung Galaxy s6. To resolve the whole thing, I opened a new phone line for my son with his new phone, and closed his old line. Now to current issue...the MAIN issue I am still trying to get resolved (if you are still reading this). My line was still showing the wrong phone, so I opened a new line for my new phone. The problem is, I did it in a sprint store. I was VERY clear that I intended to close my old line when I was able to update everyone I needed to update. I was VERY clear I did not want additional lines, when she was persistently pushy in trying to get me to buy an Ipad as well. After being in the Sprint store for over an hour, She FINALLY had the new line open and new phone activated. I thought she was new and that was why it took so long, and told her I would set the phone up on my own. She handed me a bag with 2 additional cheapie phones and stated due to my longtime loyalty to Sprint and "upgrading" my phone, Sprint was offering these 2 additional moto phones at no charge to me. It was a few weeks later, when I called to close my old line, that I found out she 1. changed my phone plan (without my consent or knowledge) and 2. opened TWO ADDITIONAL lines for these 2 promotional phones. Again, without my consent and knowledge. In fact, against my wishes that I stated to her. But because I was past the 14 day period, the store manager said sorry not sorry, nothing we can do. I get mixed communications and the run around when I call the customer accounts services. They will express how much what happened "sucks" and is not how sprint does business, but then at the end, I get a sorry not sorry. Either keep the lines and suck it up or pay about $300.00 to cancel the lines.
I do NOT understand why I am having to pay for what one of the Sprint employees did. I was clear with my communications, and she still did whatever she felt like doing with my account to help her commission check, no doubt. It was extremely unethical and I refuse to pay any amount of money towards the phones and lines that I did NOT authorize. I have been a Sprint customer for a long time, but can not continue if this is acceptable by Sprint's standards. I am so disappointed.

Mikhail Shenouda
from San Diego, CA
Dear Sirs,
My Name is Mikhail Shenouda
Account Number: 252479301 (for Phone #: 714-609-1126 and 714-609-1130)
I would like to inform you that on September 25, 2018, We purchased 2 new phones S9 from Sprint Balboa and switched our Phone numbers to be through Sprint instead of Metro PCS, Name of person in charge at Sprint was "ALEC", and his offer which he wrote by his hand writing on Sprint Card under his name as follows: (for your information we are still keeping this card with us, in case you wish to see it and we enclosed herewith copy of said card):
1- Waive of $30x2 activation fee per line.
2- W/AAA give $200 Visa and Pay next renewal.
3- $200 Visa Card for switching.
Verbally, He confirmed the following:
a) we can get the Visa Cards for above 2- and 3- within 6 to 8 weeks.
b) Eighteen monthly payment, 1st monthly payment will be higher but later on the monthly payment will be almost $107. At the end we should pay about $198 for each phone.
C) He added, If you find that Sprint mention some higher charge or fees in internet document please don't care.
Meanwhile, at that time, he entered inside the store and informed that his boss confirmed above offer to us.
Based on above offer, we purchased the two S9 and switched to Sprint.
After passing of 2 months we started to investigate the matter with both Sprint store Balboa and Sprint on line and found that for above item (2-) Sprint on line was proceeding for approval, but for item (3- $200 Visa Card for switching) Balboa store "Ms. Stephanie" said she Knows nothing about it because she was working in another place at that time, and the person in charge "ALEC" already transferred to another Sprint store. She said she will send e-mail to "ALEC". Later on, she informed that "ALEC" say no or denied his offer for the $200 Visa card for switching, and she has nothing to do for us. So far, now, we are in January and feel that there was a kink of bluffing from Mr. Alec in order to sell the two phones.
We cannot believe that Sprint can accept this way, so please kindly study and try solve it. Thanks
Sincerely,
Mikhail Shenouda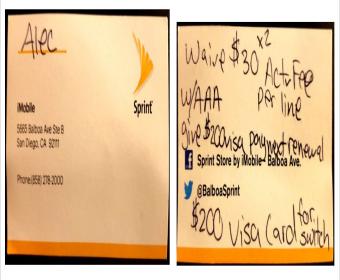 Sara fresquez
from San Antonio, TX
I first signed up for sprint Nov 2018 within one week of my new service, I was having problems. My bill came out 40.00 more a month than promised. I called dec 5 and was told my problems would be escalated to management. I called the day after Christmas to be told the manager had seen the acct but wasn't working it. I asked for the managers name but was told they dont give that info. I have pics of the pricing that was promised to me but again I as i asked to have the problem to be escalated only to be ignored.

William F. Culver
from Plano, TX
5 days, so far. 16 actual hours on the phone, in the store or on line, so far. Still only have 4 out of 5 phones ported from AT&T to Sprint. I was on line tonight for 45 minutes and on the phone with customer "service" (SERVICE? You would get better service from the patients at an insane asylum than from the lying bunch of brain dead Jack Asses at Sprint!) for 1 hour and 53 minutes, just trying to add my 19 year old son on my account as an authorized user. I was told by a supervisor (VINCE), right before he hung up on me, (and he didn't call me back like he assured me he would if we got disconnected) that it could only be done on-line. I spent 45 minutes, before talking to the liar Vince, on-line with the third guy I talked to (Joe, from tech support) trying to get it done on-line together and it couldn't be done so he transferred me to another guy who hung up on me after a very little while of trying to "help" me.
In all I spoke with 7 people on the customer "service" line tonight, starting at 7:00pm. I had to call back 3 times after the initial call. Three of the seven people I spoke with hung up on me. All initially assured me that they would be able to accomplish what ever I needed done. I should've stayed with AT&T. What are the chances of dealing with 7 idiots in a row with a companies customer "service"? With Sprint... 100%! The great thing is, I'm a disabled fire fighter and stay home now with plenty of time to find site after site to complain about Sprint customer "service"

Kenneth bellon
from Houston, TX
I was missed lead about my bill lease plan end it December 30 I called to speak to a representative and I was told by your employee Abby Employee number171 that my new plan would be 124.23 since then I've been quoted a different amount which is way too much

Tina Adams
from Tyler, TX
I have been with Sprint for about a year and a half and have ran into one issue after other due to negligence of Sprint employees and instead if employees being held accountable it cists me more money and frustration.
I have 4 lines. When I switched carriers initially, 2phones were not jn stock and had to ordered, one wasn't available, so only 1 line was converted over. We had to pay activation on that 1line, then when phones came in for other 2 lines they sat in store after we kept calling on due date and were told they were not there... We then had to pay for activating those 2 lines and the phone that wasn't available that we turned in for credit from other carrier was taken but we never received the transfer credit on a practically new phone because they said the phones did not match when I initially told the REp that the original phone was a replacement phone. And here recently that same phone line we had to pay an add'l activation fee because Sprint/Asurion canceled my 4th line when we kept calling to get phone activated..... We should NOT have had to pay an add'l activation but should have been notified and issue could have been resolved..... Today on this same line I found out line was setup on a total different plan than my other 3 lines..... Like I said one mistake after another.... SPRINT IS A RIPOFF!!!!!! And they need to hold their employees accountable on if their customers....

Priscilla Walker Miles
from Beckley, WV
I have had two phones on the same contract with Sprint for almost a year. Yes, I have had to pay late because my bill is over $200.00 or $300.00 each month. It is supposed to be around $140.00 each month. I call every month and ask why is my bill so high. No one can tell me. I ask to speak to a supervisor and was allowed to speak to one, once. He helped bring my bill down. This was the only help I have received when I call. I can't understand the speech of most of your employees because of our language barrier. I told the woman this on 1/8/2019 and expressed that it was no disrespect to her but I would like to speak to an English speaking American, please. The woman got harsh and started talking to me as if she had a speech impatient problem, speaking very slow and a little laugh. She never allowed me to talk to a supervisor or anyone else. I was once again rushed off the phone with no help. I went on the Sprint app and had a chat with an agent and got some help, once. I know it's up to me to switch my service, but after paying all this money I have been trying to remain with Sprint and keep my number. I was telling the woman that the app must not be reliable because I went on the app and paid what the recording told me that I had to pay in order to make a payment arrangement. She acting as if I lied, so I asked her why would I pay a lower payment of $137. Plus if I didn't have an arrangement. She said, there is no arrangement made, so pay the full amount. Evidently, the recording/app doesn't work so I told her I will continue to call. This woman just kept over talking me and asking for my credit card information. A very rude woman and a waste of Sprints promise to take care of their customers. This is not professional and not called for behavior. I would ask, is there no supervisors or higher up staff to get professional help from? I see Sprint going downhill quickly by word of mouth, social media, news, and customers who aren't satisfied. Thank you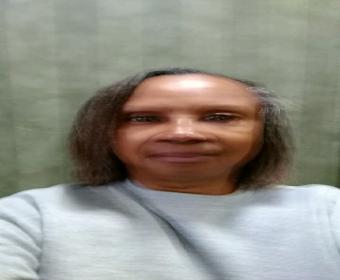 Mieko Michelle Johnson
from Thibodaux, LA
Several months ago I attained service from sprint for 5 phones, I had a financial setback about 4 months that prohibited me from paying my bill at the scheduled time. According to the customer service I could not delay payments without interruption of service. I work for a system that pays me once a month and anything outside my regular bills is always a problem so I just didn't have the money to continue payments. Well naturally the service was discontinued, but they continue to charge me monthly and are insisting that I pay for phones that the sales person told me were free with the exception of one phone that I would need to make about six payments on and it would be paid off. Now the bill is over 400.00 for service I have not used. The salespeople are trained to deceive you! They did a hard credit check when i was told it was a soft search, and now free phones are at a cost. Free is Free, if there are conditions on that customers should be given all information pertaining to their money upfront so that the customer can make inferred decisions about how to continue. it is not fair. If that was the case I would have gotten better phones since Im paying anyway.

Marinda Bynum
from Norfolk, VA
I PURCHASED THE NOTE 9 IN AUG-2018. FOR THE PAST TWO MONTHS I CONTINUOUSLY EXPERIENCED ISSUES SURROUNDING THE SIM CARD CAUSING THE PHONE TO STOP WORKING. THE LOCAL SPRINT STORE REPLACED THE SIM CARD TWICE AND TRIED TO RESET THE PHONE AS WELL. I FINNALLY INSISTED THAT THE PHONE BE SENT IN FOR REPAIR. UPON RECEIVING THE PHONE BACK I FOUND THAT MY ZAGG HD CLEAR-INVISIBLE SHEILD SCREEN PROTECTOR HAD BEEN REMOVED FROM MY PHONE AND HAD NOT BEEN REPLACED. I CALLED THE STORE TO RETRIEVE THIS ITEM AND WAS TOLD THAT IT WAS REMOVED WHEN THE PHONE WAS REPAIRED AND THEY DID NOT RETURN IT. SO....NOT ONLY WAS I WITHOUT A $1000 PHONE THAT WAS ONLY 4 MONTHS OLD FOR A WEEK, I NOW HAVE TO REBUY $30.00 SCREEN SAVER DUE TO NO FAULT OF MY OWN. SHAME ON YOU SPRINT, IF YOU HAD TO REMOVE THE SCREEN SAVER, YOU SHOULD ALSO PUT IT BACK ON AFTER YOU COMPLETE WORK ON THE PHONE. THIS PHONE AND YOUR MONTHLY RATES FOR SERVICE AND REPAIR COST ARE ALREADY VERY HIGH! THIS IS THE FIRST FULL DAY OF USING THE PHONE SINCE THE REPAIR. LET'S HOPE THEY GOT THAT RIGHT...….VERY DIAPPOINTED!

Michael g
from Burien, WA
Sprint sucks. Not much more to say other than I was lied to by the Sprint representative telling me I could get something that they still will not give me and the reason that I changed my service. Then my phone bill goes from $144 the first month $199 the second month. F*** Sprint

George Burks Blake
from Austin, TX
My iPhone "died" on Christmas eve 2018.... I ordered a replacement Android phone through Amazon and it arrived and I "swapped" the SIM card. The SIM card was invalid for the new phone. When I spoke to customer service they directed me to a Sprint Store on Bee Cave and 360 (8 miles). Upon arriving there, the employee explained that they didn't carry SIM cards and I would need to drive to the location at the Gateway Shopping Center 10 miles away. Upon arriving there, I was told they were out of the SIM card I needed and would now need to drive to the Sprint Store on Parmer which was another 4 miles away, but they would be closing in 8 minutes!
I just wanted to get my phone working. I've been a customer for over ten years and I wasn't interested in a SIM card scavenger hunt! Certainly, customer "care" should have located the appropriate store to find what I needed without the wild goose chase.
George

Aubrey Howell
from New Iberia, LA
Had the battery changed last week on my iPhone 6, which took 3 hours. The next day found out the technician fried the phone and the camera and when I went to see about my phone replacement he did not transfer all of my information. That's a lost also, and then spending 5 hours too see about that.

Were do I start, I am so frustrated about Sprint service. First of all the plan they give you is said to be a lot cheaper when you start out, but it's a lot more than they say it will be. My daughter got four lines supposedly with two cheap Free phones. The cheap phones are not free and you have to pay for them monthly added to the bill. My daughter gave me one of the phones and the day I received it I have had nothing but spam calls all day long every single day. It hasn't stopped and it's been about two years now. I have complained about this to Sprint several times along with adding my phone number to the National Do-not-call list, and nothing has changed. I have also had problems not receiving my calls and messages which people said they left a message and also heard my voice mail but it never showed up on my phone. I can't get pictures to load and my reception is great I have high speed wifi too.

Chanel Davis
from Albany, NY
Sprint customer service dept. has the worse customer service reps. After being on the phone for over an hr to simply upgrade my phone on one of my lines. I was told i couldn't because my current phone was reported lost or stolen. after explaining i never made the report, I was refused the opportunity to speak with a supervisor because nothing could be done. i was place on hold for roughly 15mins to be transferred to someone that simply tried to sale me a new phone without any resolve to the actual problem. after being on the phone over an hr to no avail i decided to end all my service with sprint in the near future. The rep. call me back to say there was an error, there are no flags on the phone and tried again to complete the upgrade. i declined. after a couple hrs i called back to find that my phone is indeed flagged for lost or stolen which was an error. The flagged should have been place on my secondary line back in august of 2018 on a galaxy phone. i was told i need to contact assuron insurance service to try and get it removed. After some back and Forth the rep contact them to remove the flag. I'm still waiting for this to take place. I have been with sprint for almost 5 years and have never be this frustrated on a call. i was simply trying to further my relationship with sprint while upgrading my device. I was never allowed to speak with a supervisor, no apology nor have i been able to upgrade my phone due to the error of a flag on the wrong device. I was able along with the last rep i spoke with determine i indeed still have the same phone as in my original contract. sprint has great deals when it comes to phone service but this customer service experience is forcing me to consider cutting all ties.

Betsy Perez
from Brick (120), NJ
Good Morning,
My name is Betsy Perez and I want to know where can I file a complaint against sprint. I have been a sprint customer for about 4 years now and I always paid my bill, not on the due date, but I always paid the bill. My husband had a situation where he got hurt at his job and he has been unemployed since July without no income, because workers comp is refusing to pay. My husband has been calling sprint and explained his situation and making payment arrangements with them. I just made a payment yesterday for $450.00 and the agent would not accept my payment unless I gave her my card number so that on January 2, 2018 sprint can take out $600.00 which I still owe and I wont have. I am not trying not to pay the bill, is that I cannot make the entire payment because we are only living on one income, which is my mine. When I got home yesterday, my husband was so upset and was having severe panic attack. My husband has been diagnosed with severe depression and this just put him over the edge. I am begging can we please please pay the reminder $600.00 by January 23, 2019. I was able to borrow the money but I wont have it until January 23rd. Is so sad is the Christmas holidays and I have to deal with this situation. If you have any questions I can be reached at (215)0915-5118.
Thank you

sharlita Wright
from Philadelphia (North Philadelphia), PA
I had a payment plan scheduled for 12/16/18, on 12/15/18 I called Sprint at around approximately 11am to reschedule the date to 5/21/18, the automated system informed that it could not be done that way because the payment already started processing. After a lengthy wait. customer service finally answered, I explained to them that I needed to reschedule the payment for only 5 days from now they informed that hey could not without a 50% current payment I informed them that I did not have a payment currently and asked if I could speak with a manager, because they are the only ones that can approve that kind of request. I was told that I was being transferred and then put on hold, and after approximately 10 minutes the phone automatically hung up. I called back and attempted to wait again, but could not any longer. Today 12/16/18 I called Sprint at approximately 3:45 pm, I went through the same process, got to the customer service rep explained the same thing, was told to hold for a transfer and again the phone hung up. I immediately called back went through the same lengthy wait spoke to the rep and explained the problem again, this time I specifically gave a call aback number and informed the customer rep of the phone automatically hanging up every time I start to hold for a supervisor, he informed that if the call did disconnect again that a call would be returned. Again, as expected the call disconnected yet no call was returned. I have been a loyal customer for over 5 years I am sincerely disappointed with Sprint for such disrespectful service. Although there are many different service providers with better rates, network service, and incentives, I have continued to stick with Sprint over the years. My sprint service is on the pricey side and even though I struggle with finances from time to time I continue to pledge my loyalty to Sprint, as of evidence for the past day and today it seems as if Sprint is no longer willing to reciprocate this loyalty. As a loyal customer with a lengthy record, I do not believe it is too much to ask of for a 5 day extension. If the problem is not resolved or at least a call returned by the end of the day I am afraid I will finally be forced to reconsider my loyalty to Sprint and terminate my contract upon picking a new service provider.
Sincerely,
Sharlita Wright
(267) 235- 6089

Bobby taylor
from Atlanta, GA
For over 8hours of phone time trying to upgrade I've been lied to
Hung up on ran in circles I've been customer since beginning 2001 was Nextel since phones first began after all the wasted time I still have no upgrade and for some reason your company says can't take auto pay from a savings account???? My bank B.B. and T says shouldn't be any problem??? I've been quoted over 4 different amounts for exact plan 5 different agents one supervisor who said her manager would call he did rang twice hung up some one please contact me at e mail or 7706163970

Tenisha Rosa
from Woburn, MA
I been a customer with you guys for about 12 years and I'm so upset on the service I've received nobody freaking helped me I was on the chat with somebody names Valentina she tells me to reset my network settings and it turns my phone off and makes me lose the chat with her and doesn't resolve my issue at all I get back on the chat and AGAIN explain my issue and she swears up and down she will help she transfer me to another person and it has me on hold for another hour and then says no agents avaliable try again later. What kind of service is that?? Then when i say im leaving the company all of a sudden somebody enters the chat and still doesnt fucking help me gets my phone number wrong i've never been so annoyed in my life and once my contract is up i will be leaving this company for the service i been recieving lately especially for being a customer a loyal and great one at that for 12 years.

Gloria N/a Smith
from Fullerton, CA
Sprint has the worse customer service ever they keep you on hold for hours I have been a customer over years and they dont care

madisyn black
from Salt Lake City, UT
waited over2 weeks for my phone to be fixed and they told me 5-7 days, they should have said it was going to take longer because of the Christmas holiday. ive went to the Layton, ut sprint multiple times and they always say "2 more days" I want my phone or I want a replacement for free. don't dish out what you cant eat, get your business in check, thank you.

chrissondra robinson
from Atlanta, GA
I have a problem wit4h my account sprint set up a promise to pay without me knowing it I thought they had put a hold on my account they have nasty with me threatened to cancel my account and hu ng up in my face I have ,made bbb reports and I will keep making the,m u ntill some fix the problem

John P Caudill
from Baldwin, GA
Sprint Stole our new phones !! I had been a VIP customer with At&t for many years . They started raising our rates for no reason so we decided to switch to Sprint. I had recently purchased brand new iPhone 8 s and a Galaxy S8 from At&t. I went to the sprint store located at 119 Bryant Dr. Nicholasville , KY 40356. TO change our service. The manager informed us that we had to buy new phones from Sprint because the att phones would not work. I also had an I pad that needed to be switched over also. They promised to pay off our phones and give us store credit for the balance. We purchased 2 iPhone 8 and a I phone 10X . They took our our old phones and said that we would be given credit to cover the balance. The first problem came after he tried to turn on my Ipad. The internet connection that worked fine for At&t would not work. I was told it would be fixed the following day ,and that he would get back to me as soon as it was handled. That never happened. I had to call back several times with little to no progress made. I provided my final bill from at&t several times to 3 different people also. I got a huge bill from At&t for our old phones and I never received the credit from Spint to cover it. . We never received the debit cards we were promised to cover the bill. I went back to the store several times and complained but the manager was never in . And then finally I was able to speak to the new manager and she informed me that they had lost all records of me turning in my old phones. They blamed it on the previous manger. Nothing worked out like they said it would AT ALL!!! After weeks of arguing back and forth I was finally given a small percentage of what I paid for my old phones. After several months. The amount was only 25% of what I owed on each phone. I am very displeased with Sprint and as soon as I am financially able, I am switching to another company. I will not reccommend Sprint to anyone because of this whole ordeal. I can not wait to switch to another carrier and leave sprint for good. I was treated like I done something wrong and made to feel like a crook. And the whole time , it was sprint that was stealing from me. I am out over $1400 dollars and feel violated . I wonder how many more people get cheated this badly ? I am telling everyone I know what happened and hope they never use your service again. I know this letter is probably a waste of time, But maybe someone will read it and they too will switch. If I was rich , I would have sued the store that stole my phones. Being forced to settle was the worst feeling I have ever had and I will never forget it. You have lost a family of potential clients ! Switching ASAP !!!

Daniel Espinal
from Ashburn, VA
I had called in on 12/6/18 and stayed on the line for 2 hours in order to cancel my services based on receiving misleading information and inconsistency between storefronts, and from your agents over the phone. I've been a loyal customer for over 12 years. I was offered a standard unlimited plan and upgrade for 1, 64 gig iphone XR model, and 1, 256 gig iphone XR model with insurance and estimated tax at $125.82 for the first 12 months, and then $155.82 for the following 6 months. I had repeatedly the quotes to the agent numerous times and she stated all was correct. I then was transferred to a sales agent who then quoted me at $134.16 for the first 2 months, $144.16 for the next 8 months, $154.16 for the next 2 months and $164.16 for the final 6 months, this included insurance but w/o taxes and a $150.00 down payment which hadn't been mentioned previously. I explained to the sales agent that what she was detailing to me was nothing in regards to what I agreed to, and I felt mislead and extremely uncomfortable with the inconsistency. I felt I had been suckered into a false agreement. The sales agent apologized and stated that the notes were inconsistent, and that's probably why the accounts agent did not stay on the line. This is extremely shady. She then transferred me over to a retention agent, who then told me he could not agree to what had been originally offered, and I said fine, cancel my services as I had an offer from T-Mobile I could accept through my employer. He then transferred me over to his supervisor. She also could not help me as she stated there were no notes in my account indicating what was told to me. I shared my discomfort, asked that she cancel my services, and to provide me with a corporate complaint venue. She stated she didn't have access to that information. She did give me an interaction ID# which is i1701767461. I just wanted to share this extremely uncomfortable event as an opportunity for your company to improve on consistency between your departments, and allow a premise to empower your employees to deliver satisfaction while honoring their promises. Shame on you Sprint. I was loyal for over a decade, and this is how you treat your loyal customers. Good bye.

I called to ask for services o be suspended due to being a single mother who was laid off from work after 15 yrs. And currently doing cancer treatment. I finally get work and call I find out what I need I reinstate and am now told they sent me to collections and acct is closed 48 days ago. Without me being informed. Their manager Robert says if I can Pay 765. An some change today he can get me back into my acct. Problem is I receive my 1st paycheck Friday and he will not help me any further after today. And to top it all off they stopped giving me my discount for being a credit union member long ago. Sprint services have changed their phone people are rude an have NO HELP FOR STRUGGLING PARENTS FIGHTING TO DO IT ALONE AJD WITH MEDICAL CONDITIONS. I've had my number 15 yrs. Due to cancer I didn't want it changed because of drs. And now I'm being told I cant have my # after today if I can't mysteriously come up with 765 and some change.

Dayna Williams
from Walnut Creek (Ygnacio Valley), CA
My name is Dayna Williams. My phone number is 720-525-0356. I had Sprint for over a year and had my payments on auto pay. I received a call over the Summer where they talking me into coming in to see the new deals and promotions they have. My bill was $175 a month. I signed up for the 4th and 5th line free. The 5th line was actually and ipad. I was also told that my monthly bill would go from $175 to $150. I signed all the papers and went on my way. Well....it has been nothing but a nightmare since. I had this large bills that Sprint paid for and said the corrected the issue. Nope!! Two weeks ago I paid $250 and my next month bill statement came and it says I owe over $500! We all have unlimited phone plans. The manager at the Sprint store on Parker & Peoria (80014) was helping me with this in the beginning and he now is not responding to me. When I call Sprint they say I have to speak to the store that set me up to fix the problem. No one is willing to help! I no longer have auto pay because the monthly rates and so high for no reason. I cannot afford this nor can I be without my phone. Who at Sprint will step up to fix the problem that Sprint created?? I was offered a promotion and deal that I never got. It was extremely high and not what I signed up for. This issues needs to be fixed. This has gone on for 5 months now.

Rochelle Walker
from Overland Park, KS
When I walked in the door the rep greeted me while trying to check in. She said that I had about a 30 minute wait. It was actually over an hour. While waiting I noticed that 3 reps were working on one customer and that they were not concerned with helping the customers in store, as so it appeared. I was disappointed that no one came to tell me that it would be longer than expected.

Dustin Free
from Jacksonville, FL
Went in to Sprint store #252413 yesterday to upgrade my two phones and had one of the worst experiences in quite a while. Upon entry we were met by a very unprofessional male employee named Shamir or Shamar? . We advised him we were there to upgrade our phones and immediately began to laugh because we still had Iphone 6's. We are not a family that feels the need to overindulge on items that are not needed and the only reason we were there to upgrade phones was because they were both on their last legs. Anyway that was only the beginning. I was ready to walk out at that moment and I really should have followed my gut instinct, but my wife really wanted to get this done yesterday because I have to go out of town this weekend. So we picked out which phones we wanted and began the process at a little after 3 pm. After one hour we finally got around to transferring the data over from old phones to new. He said it took this long to get to this point because we had not backed up our data recently to the icloud so they had to do that first. So that was understandable. So finally we are starting to transfer information over and that is when all hell broke loose. Basically after 2 hours of waiting for transfer my wifes phone had updated her pictures but no contacts, and mine had only updated contacts. Then he tried some magical fix on mine that ultimately caused it to freeze on on itunes support apple.com screen. said that it would not update so left it frozen and said sorry but you will have to go to Apple now to get it fixed. Then ran off to help another customer to try and get another sale. The assistant manager had to call him back over to try and help my wife with her problem since my phone was basically screwed. At this point i was very mad and had been there over 2 hours and had to take my 3 year old home. My wife stayed behind for another 2HOURS and they still could not get all her contacts over! Then by the time I got home whatever he had done on my old phone had completed so I opened it and discovered that EVERYTHING had been wiped! Every picture of my daughter that I had from the time of her birth till now are gone! They are not in the "Cloud" like he said he updated to - they are LOST! How do I get that Back? We are both very upset at the moment and will never return to that store again. It is a small town store and we will make sure to tell everyone we know about this and to avoid it like the plague! I have been through several "upgrades" in my life and I have never experienced such a lack of professionalism and arrogance. It is obvious that all he cares about is his numbers and not the customer because once the paperwork was signed he was ready to move on to anyone else who walked through the door. While we sat there watching the last 4 years of our lives disappear! I can guarantee if I had an employee of this nature he would not be one very long. I could go on but what good would it do. Just needed to let you know of our experience. Also - I will also be filing grievances with several other entities.

I called Sprint to unlock my phone so I could transfer it to a different cell phone company. I spoke with Ajeed and he was completely unhelpful. He continually shilled bs at me and would not assist in any way. When I requested a supervisor, he refused to. I requested a supervisor multiple times and he continually refused. He refused over and over to give me a supervisor. He refused to assist me. He continually argued with me and talked over me. He would not listen to anything I said. He refused to even try to unlock my phone as I asked. Instead, he just talked in circles and kept refusing to give me a supervisor. This was absolutely the WORST customer service I have ever had from any company including Comcast. I will never consider ever coming back to Sprint if this is how they treat their customers.

Taquana Tarver
from Philadelphia, PA
I have been calling sprint over the past month for the same issues i have gotten through to reps after being on hold for about 15 mins than i am placed on hold again an then the phone hangs up, i am totally discussed with sprint customer care i know each i called the callers are recorded i have had it up to my neck with sprint an them not helping me after i have been along ftine customer an i spent thousands of dollars with this company i will be looking for a new phone company.

Rev Robert Gill
from Framingham, MA
The Philippines call center is rude disrespectful and they don't want to help you out. I ended up swearing and a couple representatives because I want to switch over and speak to the retention department and they wouldn't do it. They don't know what they're doing. They have screwed up my account many many times in their customer service is very poor. They are very nasty rude disrespectful and they don't listen to what I'm saying.

david delucca
from Honolulu, HI
you folks keep raising the price of my bill each month .i hardly use m phone i though i was on the senior plan as well im very upset with your service i may quit sprint

Asha Williams
from Clewiston, FL
Hello my name is Asha Williams I have been a loyal customer with sprint since 2016. Last week I received a promotional call asking if I wanted to upgrade my galaxy 9 to a 10 with $30 down no activation fee and still pay $33 (and some change) for the new phone. I told the rep I wasnt sure on the upgrade but I'll try the sprint drive for now. I call sprint back on Sunday because i had a change of mind and i wanted to upgrade the young lady was very confused and had me on hold for over 45 min. I became very aggravated because she seem like she couldn't remember what I was calling about it was so bad she place me on hold to come back to tell me she could get me a new iPhone ( which it shows that I have always used a galaxy phone) why would I want to switch over to an iPhone and I never mentioned an iPhone to her. She came back and offered me the SAME sprint drive that I had already told her I had the very beginning of our call so I just hung up the phone because I was very annoyed she could not keep up with our conversation. So I decided to contact sprint today (Monday June 10th) I'm currently on hold after speaking to at least 12 different people being transferred from department to department about just upgrading 2 of my phone lines and being told from everyone that my monthly charge for the phone was going to be from $33 to $47 to $44 to $40 and also paying $30 down to $50 to $60. I have been on the phone with your company since 5pm and it is currently 11:01PM. I have been hung up on today with some returned calls and when there is not a returned call i call back. Every time I'm transferred to a different department EVERYONE tells me hold just a minute Ms Williams while I put this in your notes when I get to a sales rep every rep tells me they see no notes. I'm very frustrated with sprint that I have to get passed around like I'm a problem child. Not even management could help out. It's so bad that more than likely I will be switching phone companies as soon as possible. These are all the "sprint codes" that I received today
251689 4:59pm
797520 5:35pm
333971 7:08pm
962455 9:06pm
615748 9:33pm
080901 10:10pm
586463 10:37pm
170408 10:52pm
I would just like to know if sprint thinks that this is right for a customer to have to spend this much time on the phone just to get an upgrade on 2 lines. By the way my last call lasted for 2hrs and 10mins.

Mary Ritter
from Saint Paul, MN
I would give ZERO STARS or negative stars. I have never been so frustrated, angry, upset, and crazed in all my life. Talking to Sprint is like talking to a brick wall. Requests are IGNORED, assistance is nonexistent, we have called in to cancel phone lines and unlock them so phones could be transferred so my adult children could get their own lines. IT TOOK 8 WEEKS AND MULTIPLE PHONE CALLS!!!! And then they didn't do it after 3 requests and hours on the phone. Everytime we call in, they start reviewing our billing before they will do anything else. That is NOT WHAT WE CALLED FOR!! We even called to get our pin changed, as that doesn't work (and only God knows why, because I set it myself). And instead of just changing the pin, we are launched into a review of our bill. WE HAD TO SCREAM NO NO NO NO NO! We just want to change the pin. And would you believe it....SHE WOULDN'T JUST CHANGE THE PIN. So she screwed with the billing and all the assets we had because she proposed we save money. I am the technical person in the family. I use most of all the extras, that we now don't have because she reviewed everything and my money conscious nontechnical husband changed the billing. So, I asked her to call back once she FINALLY CHANGED THE pin NUMBER! I asked why did you do that? Her response was I was trying to save you money by reviewing what you utilize. My husband needs very little. I know how to use it all. Now, because he is stuck on the price I will have to wait for a situation to arise that will be again; difficult because I don't have all the benefits I had before. He will have forgotten he changed it, I will be angry and frustrated and we will have to spend MORE TIME ON THE PHONE WITH SOMEONE WHO WON'T LISTEN AND WON'T MOVE ON TO THE REQUEST WE ARE MAKING AT THE TIME. I HATE SPRINT. MY husband HATES SPRINT. Your customer service is getting worse ; not better. I also, DO NOT WANT TO SPEAK TO A FORIEGNER. And here is why, they don't understand me, and I don't understand them. We go to the local Sprint store, and they say, oh we can't do that. WTF!!!!!!!!!!!!!!!! And because you made life a living HELL, trying to cancel, unlock and port my two kids phones, we can only imagine the NIGHTMARE it will be to move to a new company. When the remodeling on my home is done, I will devote 100% of my efforts to MOVE FROM SPRINT!!! I will tell anyone and everyone who will listen what new level of Dantes inferno one must go through with Sprint to get a YES OR NO ANSWER!!!!!! I AM GOING TO TAKE A GREAT DEAL OF TIME BEFORE I DO THAT, to report in detail dates, times, conversations and submit the complaint to the Minnesota Attorney Generals Office!!! I worked in Mortgages and Have NEVER been this mad! I hate sprint. And we have been customers for nearly 15 years!!!! I hate sprints business model, customer service, lack of personal responsibility and lack of empowerment of your employees.

Wish I could give NEGATIVE stars. But after the 4 call into Sprint customer service I STILL haven't been able to get my voicemail reset. All they wanted to do is sell me another line and wouldn't help.
SPRINT SUCKS! Quitting them and going to company known for stellar customer service like T-Mobile.

I was told my bill would be $300 and we been billed $500???? Went back to the store and they see my point! It's been months and the bill os is still $500......

maria Seidler
from Venice, FL
I was upgrading a cell phone and wanting to pay in full for the new phone. It required 6 transfers to 6 different reps explaining each time all I wanted to do was upgrade and pay in full for the upgraded cell phone. This ordeal took over an hour. To top it off, I finally gave my credit card information and was put on hold for the process to complete. About a minute later, the rep's phone hung up. He never called back. This is the most obnoxious, rude, unacceptable customer service I've ever been involved. Sprint should be ashamed for the lack of service that is provided. Management should be fired. I call back and the rep I'm talking to can't find our order. YOU took my credit card information. You took all the account information. You had everything and you can't find the order? Trump should fire YOU! I call back and request a manager. Two hours later we are having a problem with putting through our credit card. Finally, the rep says she was entering the name incorrectly and we finally completed the purchase. 2 1/2 HOURS LATER. UGLY service.

Janet E Pruett
from Anderson, IN
I seemingly made 2 payments on my account! The first one was on Jun 1, 2019 and another one on Jun 3, 2019. I didn't make the first one I wasn't even home but it came out of my checking account! I didn't know this when I made a payment on the 3rd! I checked my banking statement and it showed a duplicate payment! I called and was told by Noah in collections that a refund would be made in 3 to 5 days. I think the case was #264559266 and not to worry the refund would be made in 3 to 5 business days. I looked on my account today and it didn't show a credit and neither did my bank! I called today and was told they need bank statement to prove they cleared! Why didn't he tell me Monday when I called! I am on a fixed income and I can't afford 2 payments in the same month! Because of this I can't pay my other bills! i have been a long time customer of Sprint but because of this kind of service I will be looking for a different carrier!

Jade Fuller
from Mifflinburg, PA
This evening my husband (Jacob Fuller, the account holder) with our 3 year old and 1.5 year old, and I went to the Sprint store in the Lycoming Mall to upgrade my phone that was damaged by my toddler. We arrived at their store at 7:10pm, 50 minutes before they closed. We had also called ahead to inform them we would be coming and were told it would take up to 30 minutes to complete the transfer of my old phone to my new phone. There was a woman behind the desk when we arrived. She said that EVERY phone I liked was "out-of-stock". I expressed how important it was for me to have a new phone asap because I use it to edit photos for my photography business and that I am currently working on a wedding album and have three photo shoots coming up within the next five days. Because I wasn't going to settle for their cheapest phone or stretch my budget for their most expensive phones (basically the only phones in stock) I decided on the LG V40 ThinQ and was told it won't arrive until Wednesday (five days from now). She said she would give us $50 store credit for accessories; of course the cases for the phone I am getting were also out of stock (expect for the Plexiglas case that I had with my previous phone and broke within the first month). After deciding on my new phone, the man my husband spoke with on the phone came out from the back. He was being updated by the woman on what we there for. He then said "I thought there was a V40 in the back" for her to then stare him down with a strange face until he replied with "ahh gotcha". She then left a few minutes later to get her nails done and told the man she'd be back to help him close the store. This was at 7:25ish. We were on the road to go home shortly after 7:30pm. My husband and I both had the feeling that they were "playing" us so they would not have to transfer the phones on a Friday night. Honestly, if we had the money to start a new plan with a different phone provider, we would no longer be Sprint customers PURELY because of the horrible customer service and the disrespect that was given to us. Note: I am 32 weeks pregnant so it was no "walk in the park" getting my toddler out of the truck and helping my husband watch them while we were in the store.

Matthew Hornberger
from Altoona, PA
My wife and I have spent 10 Hrs. YES 10 Hrs trying to switch from an old prepaid plan to a new sprint plan with a phone we purchased on our own. Absolute nightmare my personal info was given 6 times or more each resulting in a new application and still no results on hold switched put on hold, hang up call back on hold switch to another person, on and on NO EXCUSE so pathetic 10 hrs and at least I have a temp number, but their are people trying to contact me but my old Number is discontinued and this whole fiasco was done to keep my old number, because I have business contacts which, as of this posting is another absolute failure. Monty Python could not have written so stupid a script absolute incompetence followed by abject apathy does not make for a good experience. Still waiting for migration to switch numbers and for me to get a call back for the second time today the first time was 7 hrs ago the last time I was absolutely promised a call back with in the hour, yeah guess what, no call, I feel trapped drove back and forth to the store tried to make us do it a second time 18 miles each way. Noone is this bad unless it is intentional

Jordan Jenkins
from Seattle, WA
On a scale of 1-5 sprint has a 0. I have been trying to get a final bill which i can not access it online. When i called and canceled the service i specifically asked for the final bill to be mailed to me and now its 2 months later and I'm still trying to get a final bill. I asked for a manager amd marian was unable to provide me with a manager. I now have to wait another 3 business days to get this taken care of. They were unable to email me my final bill as well as they are charging me for a whole months bill in which i did not receive a full months service. Worst customer service i have ever gotten. I will put an official review on your website. You guys are failing at your customer service.

Steve Young
from Mesquite, TX
Service connection communication between stores all out bad customer support was just tired of out of it could never get the phone to work right for five days at a time a $1000 Phone and I can turn in my 4 phone from T mobile I be stuck paying back and returning there phones back to Sprint also I got took......

Josetta Wells
from Atlanta, GA
This is my second message. I've been mistreated by your Financial dept in the last two weeks. I was told that if I paid my account to the current payment amount than I could get a payment arrangement. I am now told that I have to pay more money to get that arrangement. If for any reasons my phones are interrupted, I will be seeking legal advice. My overall experience has been horrible and I will share this experiences with everyone I can. I need to hear back from someone in the Corporate office as soon as possible. My phone number is (757) 879-4393 either before 9am EST tomorrow or Afternoon 6pm. Thank you!

Kenn Schipper
from Laguna Hills, CA
I called this morning to your Sprint Store on 26921 Alilso Creek Rd. Aliso Viejo CA. I asked it to u still had the two phone deal. He stated he was too busy to answer my question. I stopped because I thouhgt he was kidding. so I went as my question and he repeated. his last answer. I reminded him I was going to be a new customer his reply was sorry u need to set up a appointment. I n a push person but I am telling u I will NOT BECOME A NEW CUSTOMER.
THANK U GOOD BY ex

Tanika Johnson
from New York, NY
They changed my rate plan without my consent, then when I received the bill it was totally wrong, it took me 2 hours on the phone with them for them to see they made a mistake, then the adjustment that was promised was never made so I had to call back! Once I called back I spoke to a different rep, who had no clue as to what I was talking about. That conversation took 1 hour. Then after she advised me my account would be credited, it wasn't. I had to call back again. That call took one hour. My bill is still not correct and Sprint is overcharging me. I will be filing a BBB complaint as well! I also called on 6/4/19 and spent 1 hour and 30 minutes on the phone to get my watch plan canceled and I didn't get anything accomplished! I finally got through to a supervisor named Amiees today (6/6/19) to cancel the watch plan only for her to tell me it would not be canceled until the billing cycle ends on 6/22/19! So in other words they are making me pay a full month for something I do not want any longer! Sprint is a total rip off! I have 3 phone lines and two watch plans with them on my account and when the lease is over I am cancelling all of my services with them! I have been a customer for 3 years and I am disgusted! I would give them zero stars if there was an option!

Josetta Wells
from Atlanta, GA
My overall experience with Sprint has been very horrible especially within the last few weeks. I would like to speak with someone at the Corporate office only please. I can be reach either at 1:15 pm EST today or anytime after 7 pm this evening. Thank you!
My best phone number is (757)879-4393

Worst customer service, worst service , they lie all the time. After I cancelled my service they kept taking money out of my account, I asked them to pull up the calls where they told me that I was not going to be billed, but I was told I could not be refunded because I did not have an account, several times they promised to call me back but they never did. Do not switch to this company you will regret it. My account had notes since I open the account and what one rep told me that I should have canceled.

Terry Moss
from Topeka, KS
Last month I checked with an agent and your department that said my bill was going to go down because it went up from $99 in May of 2018 to $117. In May 2019 and this month I got my bill and it went up $12 it's $129 now. I am confused I went to the store today at 41st and Yale . I talk to a representative named Tashiya And that girl had an attitude. Very displeased with the service. So instead of my bill going down last month . I did request to talk to somebody else and he was nice enough but he said my bill went up because of my taxes went from 4 or 5 dollars up to $16. !
Can you tell me why my bill went up $30 basically in one your time. And why did they lied to me last month and say my bill was going to go down and they hit me up on some kind of plan that said my phone will be paid off in six months then my bill will go down to $70 was that a truth or lying that.?. Can someone tell me what is going on with my account or do I need to go somewhere else.

william fox
from Lansing, MI
I live near MIS NASCAR raceway, every time there is a race or a concert, we loose out cellular signal. so for a 2 week period, 1 week before and one after the event at MIS in Brooklyn MI, we have no data signal service. It is the same every year. They alter the tower configuration and the locals loose service. very frustrating. can it be fixed? there is a race this weekend.

If I could provide zero stars, I would most certainly do so. For the past several months, I have had reoccurring issues with the service and continuous dropped calls. I use this phone for business purposes as well as personal. I chatted with about three representatives and cannot believe the level of incompetence of these "customer service" reps. I had emailed the chat transcript to myself and advised the representative that I was sending a copy to their corporate office as well. For the first time ever, I did not receive my chat transcript. She was in a center overseas(Biggest problem with Sprint) not supporting American jobs. Her communication skills were horrendous and she kept contradicting herself. She asked me what I thought my credit amount should be as if we were negotiating in a flea market. She completely understood that she was being unprofessional and was able to manipulate the system so I didn't receive the copy of the chat transcript that I indicated I would send to corporate. There is no control over these overseas representatives. Sprint is compromising good customer service over saving a few dollars to hire customer service overseas. I can't even begin to tell you the ordeal, but Sprint headquarters needs to know that their reps are deleting chats with customers. The person I chatted with was supposedly the highest escalation according to her. Her name was "Sara". I called Sprint customer service this time by phone, only to get another overseas rep with bad communication skills that couldn't help me either. I am disgusted with the service and will do everything in my power to let others know how Sprint treats their loyal customers.

The analysis discovered that T-Mobile led the way in customer satisfaction and received a score of 76 out of 100. Meanwhile, U.S. Cellular and Verizon both tied for second at 74 points while Sprint came in last with 65 points.
I could add to this with a list of complaints but it makes little difference in the end. They (SPRINT) are beholden to investors and damn the customer at all costs.

Tia Johnson
from Richmond, VA
Got iPhone XR in Nov. Drop calls, weak network, no one could hear me, text messages would not send, internet very lousy. Called Sprint literally 8 times, went to repair store, no one answered my live chat. They wouldn't do a claim. Bill was much higher than Verizon. I missed a lot of calls from child school. This phone was a danger to my family. Shame on you Sprint. They still will not answer or help me.

Sarah A Henderson
from Fairburn, GA
After 15 years of being a customer with Sprint I found out my lease contract ended 12 month ago and I was being charged month to month service when I asked to be put on a ownership plan I was told that I would have to pay $594 dollars more for the phone that the lease contract had expired. They charged me me month to month lease service for three phones, now I don't own the phones unless I paid and additional $594. What a rip-off for a 12 year customer. One of my phones is damaged and they want me to paid through insurance $294 for a refurnished phone. what a rip off for a loyal customer I asked to be on a 6 month ownership program and this insist that would cost even more.

Good afternoon, My name is Shanteria and I have an account with Sprint. I have been a customer over 10 years. Over the past few months I have experienced the worst customer service in my life. This all started back in March and I still have not received a complete resolution. I have had customer service agents laugh in my face, keep me on hold over an hour. I have received so much misinformation. I have had billing issues, with the bare minimum service. Supervisors have lied, I spoke with one of your corporate representatives and thought he was a level 1 agent. I did receive some help from Maria at the corporate office she assisted me and broke my bill down. Now barely a month later I am still having issues. I have called sprint more in the last 3 months than I have with my duration of sprint. I am so dissatisfied with the service. I would really like to speak with the CEO of the company. There is no way that he knows the type of horrible service that is being given to the customers. My service is slow and horrible. I have had so many problems with the representatives and supervisors that I haven't even been able to make a complaint about the service. I wish I had not took the deal for the new phone. I am sending an email to the corporate office and I am considering making a complaint to the BBB. Please have the CEO or someone review the notes and some of the phone calls and have them contact me as soon as possible.

I've been a customer for 18 years and as if June 2018 Sprint's network and service has been completely horrible! I have had several conversations with agents, technical support and even supervisor or two and I am fed up because the issue has yet to be resolved. I live in a major city yet the service has been crap since last year. They sent me that Magic box which is a complete waste of space becaus eit has done nothing to make the network run better. It takes forever to open emails, to send emails, to download apps, and to watch streaming apps and this service is not free. I pay my hard earned money and I want great service. I have been nothing but loyal to Sprint in all these years and I expect the same in return. Being that I have been a customer for almost 20 years should come with some perks and it doesn't. The agent tried to get me to buy a new phone (yeah right while the network is crap) yet I would have to lease it. Wait why should I have to lease a phone when I've been a customer almost 2 decades! Customers with 15 years or more of loyalty we should be grandfathered in the still be able to unpgrade phones at $150 or less we've earned that benefit. The 2 lines I have left will be terminated because the service has not gotten better and there are no real benefits to being loyal to Sprint so it makes no sense to continue to pay money for subpar service. I have defended Sprint to other people when they would say bad things but now I can't defend this company even after I've spent 18 years on your team.
Disappointed Customer

sheyann blair
from Danvers, MA
I did a change of ownership that was supposed to be transferred over 3 lines. I now learn after I was told that my lease was over and I am on another carrier that 1 phone was never transferred and now I am being penalized for supposedly canceling a lease that I was told was over. Now I have to pay 223 dollars for bring mislead. Unacceptable. Wont recommend them again!!

Ali Awanj
from Phoenix, AZ
I have been a Sprint customer for many years. Their customer service has gone worst. One it is extremely difficult to understand the representative English as it looks like call is routed offshore God know where. Second the courtesy and respect of customer service we are used to here in USA is absolutely missing. I changed my plan future dated and then I tried to get new phone from Apple. I just could not get new phone because the change plan which I did there was no option to cancel, apply immediately. Only option was to wait whole week. I called and I was put on hold for hours but in vain. Still my issue is unresolved. Absolutely mess.

Virginia Pierce
from Overland Park, KS
The manager at Town Center Plaza is very rude and has a mager attitude she said her name is Callie . Not only with my self but also the customer before me the customer told her she didn't need to have an attitude but kept on being rude to her .I've been with Sprint for more than 15 years and I'm am rethinking my next move.Thank you. Virginia Pierce 816-674-5282

My wife has been calling for 10 days to get my phone unlocked. All she gets is the runaround and people that are supposed to call back, but of course they never call back as promised. My next option is to make complaints elsewhere. Our Account Number is 160474113. My phone number is 863-838-7137 - Pin #0905075 and the case Number is 241549211. Would you please look into this and call back to either me or my wife. Her phone number is 863-838-7990.
Thank you

leonard Scheff
from Tucson, AZ
Re: contract 215603305 Leonard Scheff
On 25 May 2019 in response to your TV ads, I went to the Broadway store in Tucson to get a cell phone and an account. Your ad said it would be $35 per month and a free phone. Neither was true. I went ahead anyhow when I was told I could cancel and get my refund within 30 days. That was not true. The monthly charge was $40 not $35. I bot a LG Tribute Empire for $195 plus tax. When I tried to use it, I discovered it did not have a manual. It also did not seem to permit contact with an App Store. The purchase took two hours.
I therefore took it back on May 29 2019 well within thirty days. with the paper work and requested my money back. When I told the employee that I couldn't use the phone because it lacked a manual. He said he knew that. He agreed to take it back but charged me a $45 restocking fee. It took an hour and a half to get my refund.
The whole thing was below the reasonable standards of business.
I will get my cellphone elsewhere.

Katherine Penton
from Charlottesville, VA
Approx 3 weeks ago I had called and spoke to a man and set up payment arrangements. Yes it's my fault I'm 2 months behind. I had a death in the family and it hit hard. But after being with sprint for over a decade and never being late or had service interrupted I surely thought they took care of their loyal customers. The gentlemen and I agreed to have past due amount paid by the 1st and the remainder paired by the 11th. Today is the 30th of May. I still have 2 days to make the payment, I'm about 20 bucks shy but I get paid on the 31st... well apparently the language barrier between me and the representative was an issue or he was just lazy and didn't make my arrangements because my phone is now shut off on the 30th!! They can not give me 2 more days like I had agreed upon... told me they appreciated my loyalty as their customer hahahahah
TWO freaking days sprint!! After over a decade of $100 and $120 phone bills you say TWO days is not possible because you have to look out for the best interest of my account??? How about shove that account and I'm sure the smaller guy will treat me like a person and not some big corporation that has their head stuck up their a@$ and treats the customers that has rode with them from the beginning like some dog poop you just stepped in treating me like crap. Remember where you started Sprint.... remember those customers that built you.... remember those customers that's stayed with you.... those are the ones you should be thanking..... not bending over. I could understand if I was late all the time or always had service interruptions.... but after over a decade and this is the FIRST time??? Screw you. I'm out.

Char Vanderroest
from Caledonia, MI
My husband and I went to your Plainwell, MI store to get a new phone for him and add me to his plan and purchase a phone for me. He has been a Sprint customer for many years. I recently retired and no longer have a phone through work. When asked for ID, we both produced our drivers license. The young man helping us did something on his computer. It evidently didn't go through at which time he called his manager to the front area. The managers name is Nadina. After he explained to her why we were there, she told us that since my husband had renewed his license (the paper renewal was attached), she could not help us. When I told her I didn't understand why she said his license was not valid. I asked her to check with someone else as his license is valid and her response was "I am not going to lose my job for putting this through". I told her this was a valid license, that it takes the place of his license until his new one comes in the mail. She again said "I am not going to lose my job over this. It is our policy. You will have to come back when he gets his 'real' license in the mail." Nadina's response to this situation was not appropriate. Her tone of voice and what she said was not appropriate. I explained to her that if she could not help us, we would not only not come back but I would file a complaint concerning her attitude and we would take our business elsewhere. She said that was fine with her. While I understand we are only one customer, I feel it important to inform you of this interaction as we will be cancelling our account with you and taking our business elsewhere. The young man appeared to be fairly new and as a manager, she set an example of customer service that I would not think would be acceptable for any business. Having been a hospice administrator for the last 20 years with 55 employees, customer service was a large part of my focus and I would certainly want to be made aware of any instance of this sort if it were one of my employees. The way she handled this has cost you one customer this time and who knows how many others in the past and in the future. I'm sure we are not the first and am pretty sure most people would not take the time to file a complaint. I appreciate your time. I would not even rate 1 star for this encounter.
Sincerely,
Char VanderRoest

Notgettingmybillinthemsiltheyarenotmailfromyouroffice.Notpleasewithyoursericepayingtohighbills.SprintlosemypaymentinJanIAMTRYEDGETTINGMYPHONECUTOFFFORNONPAYMENTAtthistimeiamgoingtohiredalawertofrightforme

There are alot of locations in Daytona beach without coverage. And my unlimited internet is not working like unlimited. Especially the last week of the billing cycle.
Not happy with the service.

I have been lied to since the beginning, when you call no one gives the same answer. Never got rebates, I drop calls all day, and tech support don't know what to do to help you. Soon as I can I will be leaving Sprint for Verizon.

My cellphone with T-MOBILE is getting 1 switch over advertising every 5 minutes. .I had Sprint I left Sprint because I have no reception in my living room. ..I don't want Sprint again. It is becoming excessively annoying to not be able to use my cell phone because of the excessive ads ..I have several blocking programs but add is still getting thru. ..the ad had actually caused me to miss regular incoming calls. ..this must stop now. ..

Alexandra Merullo
from South Deerfield, MA
I switched from Verizon to Sprint to try it out and have been tremendously disappointed. The cell phone service is about the same as Verizon, with some dead spots where I had service before. The people who helped me at the shop were friendly but didn't seem to know what they were doing and signed me up for an unlimited plan even though I said multiple times I wanted only 2gb. When I called customer service, the agent was still trying to sell me on the unlimited plan and was unable to change my bill even though I had signed up for only 2gb in the store and was assured multiple times that's what would go through. This all seems like a scam to make me pay for the unlimited plan... I am really disappointed and am considering switching back to Verizon after this experience.

Sprint has the worst CUSTOMER SERVICE EVER! I been on hold 45 minutes after a rude account representative Gina i17833542269. I need to speak with some immediately! Or I will be canceling all existing service!

I have been waiting for a stupid print out of my bill. I have been overlooked once. I have been getting charged an extra $50 on my bill. There should be a better customer service at your store. I honestly hate coming into your store. Because of this reason. There are things one could do to be more professional and costumer oriented. But you guys don't care you get paid either way so that's why I can't wait to drop you guys. An hour just for a print out to see why you are taking more of my money

I would not give Sprint even a 1 it would be a zero. I have been a customer since 2004 and recently just got the S10+, this phone is horrible . I can not get service 50% of the time, they sold me a defective phone and they know it is defective yet I can not get a replacement phone. Horrible customer service they have lied to me multiple times. They are charging me a outrageous amount for a phone that is not reliable.

Kierra Johnson
from Chicago, IL
I purchased an iPhone 10 from sprint on 5850 broadway in Merrillville Indiana within 24 hours an error message popped up for support.apple.com/iPhone/restore I tried several times to plug the phone in and turn it on however the button would not move as if it was locked in place I returned with the phone and was told by a man who refused to identify himself that they could not help me. He informed me that they could only take the phone back if it was returned in the same condition stating that I was at fault for the button. After trying to reach cooperate he finally reached his general manager who sold me the phone she also had to convince him to help me however this guys attitude while I am here is very disgusting and he seems upset that he could not just turn me away. I do not appreciate this disrespect as a longtime customer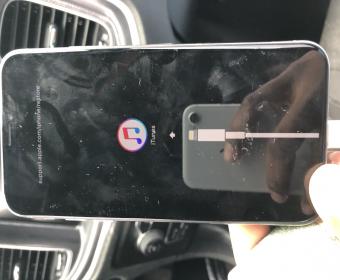 I am still waiting to be assisted after over 30 minutes without the employee even acknowledging my presence or apologizing for the wait. I am about to leave and go somewhere else, as in a different carrier. For the amount of money I spend per month for my entire family's phones and services, this lack of customer service is unacceptable. Two people came in after me and left already. How do you plan to make this up to me as my time is valuable and I pay for these services?
M. Luann Fuller

They do not care about people. They are only out to sell and push more product. You ask how to get your bill down and they tack on more and more until you are paying more fo a phone, not less. When you go in to store for assistance, plan on at least one or two hours. Unless you are buying, then they push you right through. Your phone will not work or unlock after first two days you have it and they tell you you have two pay $250 for a new one. After you just dumped a ton of money with them. Big RIP off. We have been with them fifteen years and have grown extremely dissatisfied over last two years. Changes in this case are not for the better.

Karen wright
from Houston, TX
I was tryin to find out how much it would cost to cancel my account with sprint... I was told because I was upset and had bad reception I was going to get $100 of my next bill got a email confirming never got the discount and when I called about it ... they told me there is no record of an email ever being sent to me and couldn't help me... I was also told that if I can proof I have bad reception I will receive a waiver for some charges of what I owe on my phone also received an email but when called they said they never heard of that and no record I was told that or that an email was sent to me.... I called 5 different people so far and they all told me different stories... I am currently on hold with the fifth person on hold for 10 minutes now and counting....

Jessica
from Abu Dhabi, AZ
⚠️Sprint has been dishonest since I agreed to switch companies. I have been with Sprint since August and I have had an issue every single month. They offered me an IPhone X and an iPad along with the assurance of a great international contract. While I am traveling I was told that I should use FaceTime Audio or FaceTime video. This is not true because when my bill came in October I had overage charges that were close to 400 dollars. I had to call the international department who gave me the run around before telling me that the service is to weak to place calls using your data so when you are having a video call that time is actually roaming minutes. Then they told me that if I used wifi calling and turned off my data that my roaming minutes would not be used. So from November to January that's what I had been doing and every month there was a change in the bill which i disputed...every month. In January I actually spoke with a Sprint representative about a 600 dollar phone bill. This bill was dropped to 81 dollars after my dispute which seemed a bit odd but I thought Sprint was attempting to help me. Unbeknownst to me it was added to next months bill. I was contacted in February/March by a very rude Stephen who finally told me that the overage charges have just been accumulating over the past few months. That's why my bill has been different and WiFi calling is NOT FREE AT ALL. I called back the following day to the International office who told me they have no record of anyone telling me false information. But I thought all calls are supposed to be recorded and monitored for training and customer service purposes? In March I attempted to cancel my service and they told me the only way I could do that was to pay 1,000 plus dollars for my phone and Ipad. I explained that I travel to teach children and that I could not send their devices to them, but I could I pay 50.00 a month and return the devices in July in perfect condition. The Sprint representative took my payment and told me my account would be in a seasonal suspension. However, in April I received another bill for 350 dollars(for what idk) and if I didn't pay my account would be sent to collections even though I agreed to paying every month. I paid the money so they would not attempt to ruin my credit. She told me my next bill would be 80 dollars. I received my bill that is due June 7th it is about 115 dollars. Please avoid Sprint at all cost. The international Department along with other Sprint representatives have been misleading costing me hundreds of dollars. I'm still paying for the phone and the iPad. The iPad still has a plan that apparently doesn't qualify to be on seasonal suspension so I'm still paying 30 dollars for that and the iPad does not work unless connected to WiFi. Sprint is money hungry and will tell you lies to their customers for money.
Oh I forgot to mention the Visa Card that they were supposed to give me for the phone that I turned in. I turned my phone in back in September 2018 and received my Visa card in March. That's after I had to keep calling and begging them to send it.
AVOID SPRINT IF YOU CAN IM VERY DISAPPOINTED.
Interaction info
Stephen (extremely rude) March 1st I1742335735
Online Representative - I1742357367
March 12,2018 I1747497751
May 7 Sprint interaction # I1774012325
Arbey

My husband and I have been customers of Sprint since 1998 and up until the last two weeks have been very satisfied with our service In April my Husband upgraded his phone at a store on 34th St. South in St. Petersburg Florida. We have worked with the staff in this store in the past (hence the return to work with them) and had great customer service until 5/24/2019 I need to explain what happened prior to this incident. At the time my husband upgraded his phone we agreed to have the Sprint Drive installed in our car. We were pleased with the explanation of how it worked and were pleased with how we could track what was happening with our car. In fact what started this was when we were traveling about 50 miles south to a doctor's appointment and we received a warning about mechanical trouble with the car. On our way home we stopped at our local garage and explained the issue. The car was brought into the garage the next day and the issue resolved. Upon return home, however, the Sprint Drive was laying on the floor on the driver's side and I put it back into the slot under the dash. From that time on the Sprint Drive did not work and when I tried to get resolution on how to fix the Drive no one seemed to know what to do. The first customer service person I spoke with stated he would put in a work order with tech which he did as I received a call and voice message from a women who texted instructions on how to fix the issue. Unfortunately I did not understand the instructions in the text and she and I played telephone tag over a period of about 6-7 days - leaving messages back and forth. Frustration on my part was building as all I needed was some guidance about her instructions but none were forth coming. Then on Friday, May 24th I was so irritated that I took the drive to the store where we had gotten it and asked to return the drive. The gentleman who was working with me was nice and tried to help but the women whose name is Laura (possibly the manager) came over when he asked for help and in my view started throwing attitude about the 30 day limit, but then did make a suggestion about setting up a way to go through my email to change by password and was told that that would work. Not receiving email on my phone I drove home and sure enough there was a way to change my password for the Sprint Drive after verifying my email address. Well because I did this and then tried to get the Drive to work I was locked out of the Drive getting a message that meant the device was stolen which did not help my frustration. With that I called the customer service number and spoke with a gentleman who was nice and directed me to go to a (as I now know it) resource center and they should be able to help or pay $115.00 to have the Drive canceled. Well not only was I irritated with the store where I bought it I now was faced with spending $115 to cancel this Drive (I would use a harsher word here bit chose not to). It took 45 minutes to get to the resource center, waited for abut 10 - 15 minutes to see a gentlemen there who was nice told me he could not do anything about the Sprint Drive because it was purchased at another store and did not have access to their receipts as it was not a "true" Sprint store. He also told me to take the Drive back to the store where I bought it and have them exchange it. So back to the store on 34th St. South I went with the Drive in hand and when I walked in I waved at the gentleman who helped me before and I told him what the gentleman at the resource center said about exchanging the Drive. There were no other customers in the store and the women who was there before yelled across the store that it was beyond the 30 days and they would do nothing about the Drive. I told the gentleman and she was there what had happened with the fix they recommended and that the drive needed to be replaced. Again she yelled across the store that it was beyond the 30 days and there was nothing she could do. At this point my frustration hit a high note and I stated to her that the fix they recommended locked me out of the drive saying it was "stolen" and they needed to make this right. Again she yelled that it was beyond the 30 days and as I left she said she was sorry there was nothing she could do and I shot back at her that that was not true she just did not want to and also told her I would be reporting this and her to Corporate to which she replied "go ahead". I was so livid and frustrated that after I got home I called the customer service line again and this time spoke to a women who I requested rather forcefully that I wanted to speak with a Manager at customer service. She put me on hold and then I spoke with a gentleman with whom I had to retell my story (which he did not get that this was building over a 10 day period) and spent over an hour on the phone with him. He contacted the manager (Chris) at the resource center and they would not even own up to the fact that they told me to take the Drive back to the store where I bought it and there were no notes in my file with Sprint that I even went to the resource center (my husband and I arrived at the resource center and signed in some time between 3 and 3:45 pm). The final outcome is that I had to pay the $115 to cancel the Sprint Drive and then I am supposed to be reimbursed during our next billing cycle - no offense but I do not believe that will happen (before I agreed to the payment I asked the gentleman why this drive could not be fixed an he had no answer). It is not the money as much as the ineptitude of some of your customer and resource center staff - not to mention the lies told by the resource center manager - and the very, very, horrible customer service or lack there of by Laura at the 34th St South store. Also during my last conversation with the gentleman with whom I last spoke I strongly and plainly made myself clear that I wanted Laura fired. I do understand that this will not happen as Sprint apparently is incapable of even fixing a Sprint Drive let alone divesting themselves of persons who are horrible at customer service (Laura) and who do not tell the truth (Chris). As I stated at the beginning of this we have been with Sprint and have recommended Sprint for over 20 years and I have NEVER EVER BEEN TREATED LIKE THIS. So the next move is to not have a kind word to say about your company in the future. By the way there are blogs about Sprint and how your staff have treated long standing customers out on the web. You might try reading some of them to help understand your customer service issues.

bradley Chmela
from Pinellas Park, FL
I see this commercial for satisfaction guarantee. Of coarse only for.the first 30 days right! What they wont explain is how when they tell you to set up with autopay to lock in your low price for the full 18 month term. Then surprise! After 30 days my bill go's up $40 a month. Then after 12 months my bill goes up another $60? After complaining for over an hour, they can only give me $25 off a month till term ends. This is still over $75 more a month than i was supposed to pay? Than it gets better. They tell me i wont get to keep the phone after the 18 months without paying a fairly large amount. They really need to watch the sales representatives which are selling lies. I was told after 12 months i would have the option to pay off the remaining 6 months on the phone or upgrade, or just keep until 18 months to own the phones. The sales rep's rush you through the whole process so you dont get to read anything, and just keep assuring you how great a deal your getting. Ive also had better service with cheap services even prepaid throw away phone services are much better than sprints. They definitely dont care about their customers at all. We are just a bank account to them! They also told me the can send me a copy of my contract now that i only have 3 months left of getting bent over! I really think the salesperson who was lieing to me should have to pay for the extra money i wasnt supposed to be spending "on my great deal"! Then had the nerve to call me and try to get me to stay with them without a bad review. If i could, i would give sprint a negative 20 stars. I have already gone as for as to inform anyone i come in contact with whether im at the market, gas station, even outside of sprint store when i have to go there, they they would be better off with metro pcs. At least they wont raise your bill with no warning. And get this. They tell me i could have seen my bill would go up in my account on phone, but the service is soo bad, i give up after 10 minutes of the damn thing loading cause of crappy service!

When upgrading my son's phone we were told that they had a promotion with that phone and son could select some accessories completely FREE. Noticed my bill increase by $31 a month and when I inquired, they said I signed for them and there is nothing Sprint will do. They told me I was signing for the phone and said several times FREE. My son is a witness and when I called the store where we purchased phone, Store Manager, Christian, said I was about the tenth person who had complained about the individual, Bartholomew Dewitt-Sutton. I spent over 90 minutes on the phone with Sprint and was promised a phone call the following day for resolution if I would call the store and talk to them. I never got a phone call from the supervisor, Shondra (sp). I have contacted an attorney for advice and for next steps but I am not hopeful. One of the Sprint reps told me he was sorry for my experience but said all phone companies are the same so good luck.......

My rating experience would be negative 5 for the simple reason that the representative gave me the run around and denied giving me corporate office number pressuring me to stay with sprint me having talk to 8 representatives for a period of 5hrsand not getting nowhere always getting false information

There was a promotion running around Christmas time with LG where if you bought an LG phone, you were to get a free LG 55" TV. At that time, we bought 4 new phones, added 3 additional lines to our account. An i-phone 10XR new phone number 936-499-6917, 2 were Android Samsung - phone 936-329-3230 (which was a free phone) ported over from AT&T, second Android Sansung - phone 936-444-6672 (was supposed to get a free LG large-screen TV) also ported over from AT&T. The television was supposed to be a promotion from LG. We were told this would be shipped to the store in Conroe. Julian Landaverde was our salesman who said he would fill out papers. That was just after Christmas. We have been in the store multiple (probably up to 20 times, by the various people on my account, my husband (3 or 4 times), my daughter (3 or 4 times), my grandson (probably about 5 times -- he's the one who is supposed to get the tv), myself about 5 times since Christmas, probably more. However, Julian apparently did not fill out the proper paperwork. My grandson was supposed to be the large-screen TV. He was in the store many times, I stopped in the store several times, my husband stopped in the store, never were we told there was paperwork that needed to be filled out. Finally after all this checking we are told it was too late the promotion was over and WE had not filled out the proper paperwork. I asked to speak to the manager, and the young man said he was the manager. Each time we had gone into the new Sprint store at 336 and I-45, we were told there were problems with the delivery of the TV's, some people had received them, some had not. Then when my grandson went in to check again, they told him that he was not registered to received the LG TV. And "NOW" it was too late to register. This is totally unacceptable. The Sprint employee that we worked with us on this is Julian Landaverde (now apparently the Willis Texas Sprint store manager), but I was told I would have to contact Julian. I told them that I did business through this store (Conroe), one of YOUR employees wrote this up and I am not going somewhere else. I asked for the District Manager's name and phone number. I was told he could not give me that information. I said then call him and I will talk to him here. They could not do that either. So then I asked if I could have the LG rep's name and phone number. They told me to go online to LGPromo-4KTVoffer …. which I did and they had no record of this phone being registered with them. They also told me the promotion was over and regardless they could not honor it after I explained the situation to them.
Then the store manager said we should have received an email telling us to fill out the paperwork. I told them I had never received the email. He checked my email and said he didn't see it either. I told him this was my work email and I NEVER miss emails. Again he said I could take this up with the employee who we worked with who was now a manager in the Willis Texas store, Julian Landaverde. I told him I bought my phone at the Conroe Texas store and that was who I was dealing with. I told him what if this employee was no longer with the company, was I supposed to chase him down. This was this store's problem. But I found it quite interesting that the manager of the Conroe store would not contact his district manager (or area manager) nor would he allow me to speak to him. We we have been with Sprint for several years now and just added three lines to our account. If this is how Sprint is going to treat their customers, I think it's time to find a new provider. I don't want to go to that extreme, but if Sprint is not going to follow through with their initial agreement, I will have no other recourse. Why would we have taken one LG phone (as a free phone) and the other not, if we had not thought that we were going to get the 55" LG TV. You: I've kept copies of the complaints I turned in as well as the correspondence with LG.
The Sprint Store, 381 S. Loop 336 W, Suite 600, Conroe, TX 936-756-5556, is where this transaction occurred.
I did a chat with Veda S and I have a transcript of that interaction. This was her last message to me:
Veda S.: I also mentioned to resolve this issue as soon as possible so that you don't have to wait more. I personally never shared any wrong information and this is highly unacceptable action in Sprint. Please rest assure we will take care of the issue for you. I created your case and allow me some time to send the copy of the chat, contact details and notes to our dedicated escalation expert team.
I did receive a phone call from someone who I could hardly understand, but he told me he was calling the Conroe store and I should go back to the store because he was telling them that they needed to rectify this situation.
I did go back in last weekend, May 18, and they were again completely unable to help. The young man who is the store manager called his area manager and stepped outside the store to talk with him and came back in and told me they could offer me an ipad. I told them I had two at home and that was unacceptable. Then I told him, ok, so credit my account for what I have been charged for the phone (which they are charging me $30 per month and then crediting my account $30 for the other LG phone) and I told him just change to that same for this LG phone. No, they could not do that. At that point, I left the store, telling him that they have basically lost us as a customer and that is 5 lines and we've been with them for several years. If that didn't mean anything, well, that explains why this is all happening, no customer service mentality at all. And, I do not intend to stop there. I will not let this drop. I have turned this over to a television investigative reporter and referred them to look at the Sprint corporate website and see all the complains similar to mine. I sincerely hope Sprint can fix their customer service problem.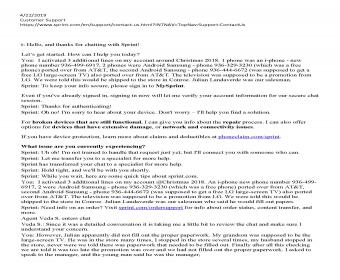 4 years ago I switched to sprint. Service was great. Now I upgraded my phones and now my coverage sucks. Drop calls all the time. Calls time out. a lot of dead spots while traveling. Calls not going through to another sprint carrier
Not sure if it's Sprint needs a updated system or if my NEW Apple iPhone XR is a piece of crap. And the monthly cost is 200 per month. I am not getting what I pay for.
Between my adult children and myself whom all now have sprint experience the same services. Crappy service. And we all have updated 2019 apple iPhones.

WORST CUSTOMER SERVICE AND THEY WILL SUCK YOUR BLOOD by stealing your money and charging you extra fees
Have feedback for Sprint?
Thanks for your feedback!
Sorry. Please try again later!