Sprint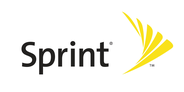 Sprint
Most Popular Complaint about Sprint
Posted by Ana orellana on Jan 27, 2015
Sprint shouldn't even deserve one star it's the worst thing ever. The Sprint "manager" tricked me into having a service 130 bucks a month. He said "guarantee" and he said he would pay off the cancellation for my AT&T. It's been 5 months and now I'm sent to collections. He even screamed at me for complaining to him and made fun of me! I'm so pissed. I can't even afford to pay 530 dollars.
2 Customers agree with this feedback
Did Sprint provide poor service?
Yes
or
No
Do you have a complaint about Sprint?
Contact Sprint
Corporate Address
Phone Number
Website
www.sprint.com
Email Address
Thanks for your feedback..!
Sorry. Please try again later..!