Spectrum
Spectrum Complaints Continued... (Page 1)
98+ reviews added so far. Upset? Call Spectrum corporate: 1-855-479-6984

Timothy R Carter
from Chatsworth, CA
I was never on Auto Pay and some how you got into my checking account and OVER DRAFTED my account in the amount of $275.00 not just once, but twice in 2 years. I have attached one of my statements just so the public can see what kind of company Spectrum really is, I am sharing this with the nation, I have shared this with Rip Off Report as well, this company should be BOYCOTTED. You really deserve no ratings, just because you changed your name, you are still the same CORRUPT company.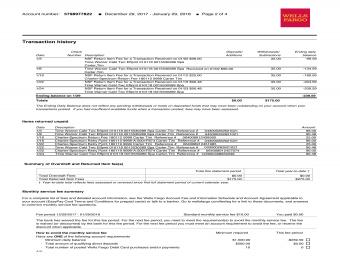 We just don't have the energy to contact Time Warner/Spectrum customer service again. We have reached out to you 4 times for information regarding our current service and possibly changing to Spectrum. Each time a different rep with a different story. Our current plan is terrible and our internet and TV is often going out. None of the reps offered to help with our current problem. There were suggestions to switch from Time Warner plan to Spectrum....unfortunately the cost and plans are very very expensive. We feel we will need to look at other options for these services. Funny thing, after our last call our TV and Internet became worse. Too bad you are not like your commercials because you clearly don't value your customers.

Christian Dragity
from Murrells Inlet, SC
I called today to switch my cable to Spectrum. Everything was explained and asked questions and I found the Sales person at the 1-800 number was fine but he left out something very important in his selling routine today. I signed up and got the conformation and that's where the surprise was in the conformation that he inadvertently neglected to even discuss. I was changing from HTC in SC to SPECTRUM. I have no contract to be bought out from I was clean and easy.. He was charging me $45.00 for one time set up fee.. NO I wouldn't pay that at all, this was a trick.. He was not forth coming about the numbers.. All three bundle 29.99 each.. with tax was $116.00. My confirmation was $163.00. I canceled the deal immediately due to this lie and underhanded doing. Now if I were you and you want my business? I would find the info in your system and call me back, apologize and maybe we can move forward. This is not a good practice. I have had Time Warner in the past and you need to be very straight forward with the selling practice. This is very important to your integrity in the business.

Shane Agno Field Op at Ala Moana Hub, Honolulu Hawaii, shane.agno@charter.com, 808 594-6713, e-mailed me and told me they need access to my apartment to fix a line in the building. I cancel all my work for the day, a Saturday, waited 3 hours, nobody showed up or called. I called Spectrum phone number, they don't even have any record of this arrangement. When e-mailed Shane Agno when I got back to office, he just replied brushed me off like nothing, not claiming responsibility of stood up someone he doesn't even know and stupid enough to agree to help him. I kept my promise and showed up for someone I don't even know, thinking he is Spectrum employee, much better company than old OTWC with terrible horrific customer service. I am wrong!!!!! I am very very pissed, this happened last week, I still can't get over this, I can't have closure. I didn't do anything to this guy and he treated my time like shit. He is a Spectrum employee. TERRIBLE TERRIBLE EXPERIENCE, SICK SICK SICK. Spectrum should be re-training these assholes first before busy painting work vans! I will never, never agree to help anyone from Spectrum again.

Judith Schaller
from Erie, PA
no tv for hours on 3/15/2018. The week before4 I had no phone service or any cable service at all. I need my phone and I am 72 years old, pay my bill on time and you need to compensate for no service. ty for your attention to this matter.\

Annette Casertano
from Murrells Inlet, SC
What a horrible experience....Spectrum customer service is awful...their attitude is that they are the big guys in town n the customer has to do whatever they want...they are rude n their telephone personnel don't know what they are doing....if u need a company that u can work with go to Dish....hate Spectrum !!!!!!

Barbara Curran
from Palm Bay, FL
Had a scheduled appt between 3-4. Recd automated phone message at 3:23 that the tech is in his way. He never showed up. I Called at 5 to see where he was and they said he called me at 4:50 and I did not answer so he cancelled my appt since he was 45 min away from me! There was no phone call other then the automated one at 3:23. Then the customer service person dIdn't believe me that he didn't call! Now they will call me within an hour or 2 to schedule another appt! I have had this internet issue of it going off and on for about 3 years and called a few times, even replaced my modem cause they said it was that - I've heard complaints about their customer service dept before now I believe them.

barbara luce
from Holden, ME
every time I talk to someone about the increase in my bill. they tell me if I do this I will get more service need new equipment or something but it always changes from one representative to another I am now paying 243.00 dollars for the same system that I had last summer. Starting in November 2016 my bill kept creeping up and when living on a fixed income one can not afford such increases, but I know I do not have to order cable that it is not a necessity. But I truly believe that an increase of 51.00 over 7 months is quite a lot. last increase took me up to 238.00 I called and was told that because I was a time warner customer not spectrum that my bill was increased because my packaged change, so I changed to spectrum. I was also told that I would receive all the channels and also get higher speed on the internet I would get the gold package at 243.00 a month included everything. I don't get every channel and I received a bill for 252.00 because it took place in the middle of the month. Kind of stupid still it would be cheaper to stay with time warner until the next billing. I was also told to call when my new modem came. I never received a modem or a call stating that I wouldn't be getting one. I feel I am quite upset and worked as a customer service manager for 40 years and I would have never treated my customer in this way. I know that I am wasting my time and effort writing you. But I will never recommend spectrum to any of my friends or family.

Dick McGough
from Grand Prairie, TX
back in January, Spectrum put a temporary cable between 2 of their boxes.
the cable was (and still is) in the street in front of 3 houses (including mine)
to me it is a HAZARD since I have tripped on it
I have called several times to ask when the cable was going to be buried.
28 Jan - was told that it would be buried within 7 days
03 Feb - nothing had happened so I called and was told that it would be buried within 7 days
09 Feb - nothing had happened so I called and was told that it would be buried within 7 days
11 Feb - called again and was told that it would be buried within 7 days
12 Feb - called for status and was told it was a big job (needed permits, etc) said it would be complete within 3-5 days
FOR SOME REASON I DO NOT THINK IT WILL HAPPEN.
RSVP - anyone able to help?

Dick McGough
from Grand Prairie, TX
back in January, Spectrum put a temporary cable between 2 of their boxes.
the cable was (and still is) in the street in front of 3 houses (including mine)
to me it is a HAZARD since I have tripped on it
I have called several times to ask when the cable was going to be buried.
28 Jan - was told that it would be buried within 7 days
03 Feb - nothing had happened so I called and was told that it would be buried within 7 days
09 Feb - nothing had happened so I called and was told that it would be buried within 7 days
11 Feb - called again and was told that it would be buried within 7 days
12 Feb - called for status and was told it was a big job (needed permits, etc) said it would be complete within 3-5 days
FOR SOME REASON I DO NOT THINK IT WILL HAPPEN.
RSVP - anyone able to help?

Robert Lamalfa L&W Landscaping
from Albany, NY
I called Friday the 9th and was told someone would call me and come fix my cable before you switched it off I hooked up the box and the remote won't work and no one came to fix it So I called today and now no one is coming to the 24th I feel like they lied to me just to make me not cancel my service I am going to call Verizon or another service to see if they can get here before the 24th I just feel you should know how your company service is not good at all I know you probably don't care but thank you for taking the time to read this

Norman Appelbaum
from Kingston, NY
I have been a customer for 25 years. I am /have been trying to get a reduced bill since my "promotional offer" expired
I spoke to a woman on the phone who really didn't try, chatted with 5 different people who couldn't help me either. I was
transferred multiple times over the period of less than an hour so I had to repeat my situation over and over.
I am very very disappointed in the lack of effort made by your staff to help me .I see ads on TV constantly advocating the" best service
at the best price". I don't see it. If you are true to your advertised word , please contact me and we'll talk
845-635-2544

gene hall
from Kingsport, TN
I received mail showing an offer of $29.00 and cents for tv service and the same figure amount for internet. I am currently paying $169.56 for the
same packages. I have been a customer for 20plus years and it is a struggle to meet this cost. I am retired and have a limited income. Is there
any relief here. I talked to one of your reps and was told I received the mail offer by mistake because I already have an account.. Is this the way
a loyal should be treated.. I like your service but it puts a hardship in trying to pay my monthly bills
Thanks for the ear,
Gene Hall ACCT # 8353 30 001 1047222
1900 w manor court Kingsport,Tennessee 37660

miguel fernandez
from Lomita, CA

M Salisbury
from Allen, TX
No one at Spectrum cared till I cancelled my service, then they were rude.

Larry J Green
from Lumberton, TX
I am currently using spectrum's starting plan with 100 MBPS and it is costing me $73.19 monthly. I received a letter from Spectrum stating I am eligible for the Spectrum Internet Assist plan which includes 30 MBPS for $14.99 monthly and in house wifi for $5.00 dollars more bringing the total to $19.99 monthly. I am disabled. I am on food stamps and have Medicaid and Medicare and my income is less than $800.00 monthly. It would help me immensely to cut $40.00+ from my internet bill monthly. I called Spectrum and was transferred a total of five times before I was finally told I was not eligible because I have had internet service with them within the last 30 days. This is the only reason I have been denied the downgrade in services. If this service is actually available to people who need it then I should be allowed to downgrade to this service.

Noel Almira
from Wichita Falls, TX
My email has not been working since 19 Jan 2018. Called your technician. They said there is a problem at your end and they will call me back. Never got a phone call Called 3 times. No solution. I waiting for an important email. You just raised my monthly bill but my email has been down for 3 days. Bad business.

Susan Williams
from Tampa, FL
The ad specifically says no installation charge, yet I got my first bill and it has an installation charge. I was told that in my area there was no such program. Also, I was told by the salesperson that I got one cable box free, yet on my bill I am charged for a cable box.
My remote control does not work, and another TV I have was not installed, no cable from it to the wall.
Susan Williams

Steve Davis
from Yucca Valley, CA
The only service I have used and need is internet alone and have no other options in my neighborhood yet here are only 2 options for internet service. The issue is that those option are 5 mps service for 14.99 month - only other option is 100 mps for an "introduction price of 44 month for only 12 months that will increase. Well, the problem scenario is that this is like either getting small size soda or else an entire gallon of oversized soda that is not wanted nor need, so there is absolutely NOTHING in between those only 2 options unless you get reeled into the combination of cable and phone. How is it that this is reasonable to ordinary people? This feels that there is an absolutely unreasonable "service" that does not suit a majority of people like myself. I am complaining that there should be a demand for something reasonable in the middle, like 20 or 25 mps for $30 as fixed price per month. Their proposal of low income is also un-realistic with offers only towards low income parents that have children needing be offered school lunch. These so called offers are so unfair that I feel something must be done lawfully if required.

Barry Smith
from Wake Forest, NC
I need to know when they are going to fix my service. I have gotten quite a bit of misinformation about when it can be fixed. The tech says that they need to run a new line under the road. I have been told they will do it yesterday. I just got a call from the tech sup and he said it would take him 24 hours to follow up with the tech to see why the line they ran in September is leaking and needing to be replaced. I understand marking and all the other items they told me about, I will need to drive to the beach to be there when they fix it and I need the one hour guarantee that I have seen so much on TV. The last operator (a supervisor) I talked with said that there was not a way to put in a complaint. Yet another lie from Spectrum.

Upset Mommy
from Indian Trail, NC
Cuz I'm looking at a TV lineup of nothing but Harry Potter Lord of the Rings Jeepers Creepers and Hotel Transylvania today is the day after Thanksgiving can anybody tell me what's wrong with that? Not sure who is picking the lineup but it's almost Christmas it's time to change it from Halloween please!! TV lineup has been terrible. Probably worst I've seen in over 10 years!

Charles Wirth
from Evansville, IN
What do you do when a mentally chalenged child orders $475 in Porn in lest then tow total hours??? Pay the bill because spectrum does not care! They said basically pay your bill or turn the cable off PERIOD No working through it. Just pay the bill PERIOD!

Margaret Kempton
from Painesville, OH
We are being charged $26 a month for a cable box we never owned & have had 6 technicians out since August. I want the $26 credited to future bills as this theft has occurred for about 4 months.

wanda hunter
from Mocksville, NC
i was with TWC since i moved into this home. when spectrum took over we were not told anything. then after a couple of weeks i was notified i had to disconnect my router and tv boxes and remotes and bring them to the Reidsville nc office and they would replace them. i had to take them home and install myself. i soon found out that i couldn't record programs. after calling the office they told me i would have to pay extra to record. after talking with my husband he called customer svc and was told i was given 2 cable boxes but they were not DVR. now if i want you to come out with 2 new boxes i would have to pay $50. this stinks. i guess i could return the boxes and do the exchange but it's not fair to charge me for svc. i feel this is a bad start for spectrum and my husband agrees and he just put spectrum into his home last thursday but he would cancel if you don't do what's right for me. pls advise.

Darrell Bible
from Holland, OH
I can't give a rating . it would be below zero .I have had nothing but continueous problems every three weeks
Even in Florida. The picture breaks up the cable box goes back to boot by itself Now tonight it shuts down
at 12;37 to cdl progress from 12: 37 to 1:00 am what ever that is then it goes to flashing progress after that then
shuts off and goes to boot. causing me to miss the end of a show . Like I said every three weeks
A service person has been out 3 times with NO solution. They are to come Thurs. A new wire was suppose to be put in a couple weeks ago. I don't believe that ever happened. Then I call and get all your stupid recordings and
put on hold with no call back This happens every time. Why don't you call me back instead. Also I was suppose to get a credit for Sept 7 8 9 as the cable was breaking up so I couldn't watch and now it is happening again. So I expect more credit. for 3 days. One service man did nothing but tell me cold weather had an affect on it . It was 54 here and again I live in Florida . no cold there, It is time to fix it right. I am sure I am not the only one as I am always put on hold. Un satisfied with your service. I didn't have this problem until you took over time warner and brighthouse. Darrell

Virginia Harrell
from Kansas City, MO
Since they too over for Time Warner their customer service is bad, they drastically increased rates, refused to honor the special deals already set in place by Time Warner. They are a terrible, horrible, rigid, unjust, disreputable, lousy company to do business with!

Edward Horn
from Dallas, TX
We had Spectrum installed in our home for wireless internet and cable TV. First the wireless internet went out 2 hours after the tech guy left. We had another Spectrum tech guy come out the next day. He said we received a refurbished used internet modem, and it doesn't work......would we like a new one? YES PLEASE! Then our cable went out 2 nights in a row during primetime TV. We had a tech come out and he said our cable box was not good, and decided to install a new one. The old phone number we wanted to keep from our old AT&T account couldn't be transferred, therefore the phone number was in limbo for 8 days....neither Spectrum nor AT&T could access it, so my roommate was without phone service for over a week. We finally had to get his phone plan reinstated with AT&T, so now we have cable and internet with Spectrum and phone service from At&T! The intent was to have only one service provider. Absolutely ridiculous service so far from Spectrum. We are very disappointed.

Helaine Osoro
from Youngstown, OH
They pulled a bait and switch as far as the pricing of their services. They raised the price $20.00. Per month after service was installed!

Carol Towne
from Marion, OH
I have received the EPIX channel ever since switching to spectrum. Now all at once it was taken off my tv and I have been told it is not part of my package. It is not my fault that I was given it and I am extremely upset with your company for doing this. I also was able to receive the LMN and no longer can get that channel. Please make this right?! I will not pay any more to upgrade in order to receive these channels since I have been getting them this long with the understanding that they did come with the package I am paying for. ! 740-262-9682

Janet Breeding
from Rockingham, NC
We were without service from Friday (9/1/2017) evening until Tuesday (9/5/2017) afternoon. While the technician was wonderful, prior to his arrival we traveled from NYC, to Ohio to Param in India. Nothing occurred according to what we were told, and there was absolutely no way to get any assistance and while everyone was nice -- it was never about customer service or assistance until the scheduled visit. Sad . . . truly expect no follow up from this complaint if it follows suit to our weekend experience. If this is what the future holds . . . not sure of what our next steps may need to be.

Ana Calero
from Woodside, NY
Initial complaint Ana Calero-Spectrum Complaint #1503795802 did not go through. Received an Error message. Where can I mail a copy or copy/paste from Word Perfect?

Christopher Timko
from Cleveland, OH
I called about 3 weeks ago,they sent a worker out for missing channels,he figured out the problem was on the pole,said he didn't have parts to fix it so he said he would call me and come back and fix it,still hasn't been fixed and I'm sick of calling them and waiting on hold! Not a happy customer and ready to cancel!!!!!!!!!

Crystal Bennett
from Concord, NC
Horrible customer service, over charging, not standing behind a promotion they offered

Daniel Anderson
from Lake Mary, FL
I have been a customer over 20 years and have finally had enough of the garbage service from Direct TV. I have been over billed and lied to for years and I thought the years as a customer meant something but obviously I was wrong. I am nothing more than a payment to Direct TV. If this is how I am viewed I will change my $180 a month payment to Spectrum for $121.

Regina and Richard Badr
from Louisville, KY
We requested service evaluation on Oct 28th, and was told we would be called when the Engineering Dept determined if service could be provided. As of Nov. 23 we had not received a call and stopped by the Athens AL Charter office and was told our service order was never put in. We had to start all over and was told Dec 10 would be the earliest date. Richard is a disabled veteran and has to have internet service in our home. We have had to delay moving into our home because of this delay. We have at least two neighbor that have been trying to get service for over a year. Seriously this is ridiculous, We are about 500 ft from Hwy 72, where service is available. There are at least a dozen houses on Carla drive that need and want your service. Please help us to resolve this problem.

Yelena Kolmakova
from Orlando, FL
Bright House Networks has been successfully disrespecting me as a customer and acting very unethical. One day in July 2016 my Internet completely stopped working. We called and scheduled a technician come in. First, they never showed up on time and even the same day. I am saying they because it took like 10 different technicians and about a month without Internet to figure out that we had been disconnected because specifically our wire was creating a noise for other consumers. Regardless of disconnecting us, so that all other customers in our community could have Internet, they never informed us about the issue and just kept charging and sending technicians our way in a very disorganized manner.
I could not believe my years when the company refused to fix the issue and just said that I should just stop using them. I called and asked for refund for August and July (yes they charged me for two months in a row, while being disconnected), they said that if I want my money back, I would need to close an account, but I shouldn't, because somebody named Heidi said she was going to give me a good rate when the issue is resolved and promised to try and fix it, but stop charging me until they fix it. Two months later I've come to find out they charged me for September and October again.
When I called, the manager told me that Heidi didn't put any notes there and regardless of me using their service or not, they have already billed me for the two months and there is not way to give me a refund since I haven't closed my account. After speaking with at least 10 managers and different representatives, and explaining my story all over again, I realized that this company is just simply robbing people. I could not believe my years, with the way they spoke to me and in what they had to say.
Basically, they disconnected me, refused to fix the issue, promised not to charge, but kept charging the money, and when I asked for refund they told me I had no rights to get my money back. Still can't believe this is happening in 21st century in a country of hope.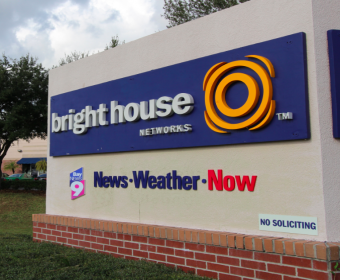 lajaunesse johnson
from Hollywood, FL
My Bright House recorder wasn't working properly for about a month. It was replaced with a new one which is worse. I called and the representative rebooted it. However, it still does not work properly. I tried to watch a recorded program. The screen went gray. Sometimes when watching TV is stalls for about 3 minutes and I missed what was said. It cuts to a commercial abruptly. I fell I should get a discount this month. Because I have missed a lot of programs. In addition, my finger sometimes hurts because I have to push the remote many times before it does anything. Very very frustrating customer service from Bright House Networks.

Sandra Dyer
from Fayetteville, NC
How many work orders and calls do you have to have with Charter to get cable fixed? I known theres been 3 if not 4 for our cable lines down. I have been trying to get fixed and still nothing. And I was told after 9am then this afternoon. Now tomorrow.

Loni Brown
from Denver, CO
I took advantage of your great BUNDLE deal! Within 10 days; my Dish was turned off, with the understanding the early termination fee would be paid by Charter. It was not....I was told my installation costs would be on my first bill and that the bill wouldn't be over $180.00; the first bill was over $245.00! Dish was billing me for the early termination fee (and has now turned that bill over to collections)! I went to the local Charter (which by the way is the most uninviting place to go pay my bill!) office to see why my bill was so much....the lady indicated that it was more now since you bill ahead...the bill then was over $300.00! I told her that the early termination fee had not been paid....she then said "...oh didn't I give you a form to send in?"
NO she had not! Not until after I brought back all the equipment! I took the form, filled it out, and mailed it! I then called Charter Customer Service . The young man was very polite and professional. He took off the current charges, set me up on a payment plan....and I cancelled all services. In about 10 days after I Bundled, I was over $600.00 in debt! That is ridiculous amount to pay for home entertainment! I received a notice that you have now sent me to outside collections! Thank you very much! I have been with Charter for over 40 years! I began when it was Bresnan....never had this trouble or been more disrespected as a loyal and happy customer until Bresnan sold...I am so disappointed in your service: the internet never stayed connected...always had to refresh...the cable service was just as bad...anyway...I'm sure you receive many complaints and that I am probably one in a million.... what difference does one more make.

Michael Bennett
from Wausau, WI
On April 11 I asked to have my Charter service changed due to increasing costs. I removed my land line phone and movie channel package, the service rep said that service will be changed on April 26 as that is how long I was paid up to. I tried to watch one of the movie channels on April 14 and found that they were already turned off. I contacted Charter Customer Service and was informed that the TV package was changed on the day I called to change the service not the day I was paid up to because that's the way they do business.

Lisa Young
from Dalton, GA
We have a rental property (Mobile Home) - Charter came out to install cable and with out any consent of the owner. DRILLED A HOLE THRU THE METAL INTO THE WALL. Leaving a huge hole for cold air to come in. This is not the first time you've done this. We did a claim and you paid us some money for us to repair. Well, they've done it again and Jerin Van Wyk told me that everything was done up to Spec and he Denied our claim. This is totally unacceptable and I thought he was a jerk. When I ask to speak with his supervisor -- he said he did not have one that he was the only one I could speak with.

Keith Fredriksen
from Tampa, FL
Verizon has decided to unilaterally eliminate the Sportsman and Outdoor channels because they disagree with the content. When commercial companies resort to molding public opinion instead of pursuing economic goals, unintended consequences will result. Stock holders should be concerned. There are 130 million people interested in the programs offered on Sportsman and Outdoor channels. As one of them, I intend to immediately terminate my service and use BrightHouse Networks. Furthermore, I'll broadcast Verizon's decision and my termination to my social media networks to advertise this alternate provider.

We were promised a 100$ credit for switching our Charter home number to our new mobile phone. We purchased new phones at Costco in June. I've called a number of times to Verizon inquiring when we were to receive our 100$ credit for the port in that happened in June. We did not do it at the time of purchase from Costco since we didn't have the Charter account number to do so. We went home the day of purchase of new phones and called directly from our home and went through process of port in at that time.
We were promised that day on phone with Verizon representative that we would be issued a 100$ credit for porting in our number. I've called many times inquiring and they recently issued a formal complaint that was reviewed within 7 to days which they left a message saying they would not credit cause it was our responsible to get a 200$ credit from Costco, we did receive a 100$ credit from Costco but that was for purchase of phone. Costco has said it is Verizon's responsibility since they promised it to us. We agree and would like our credit as promised.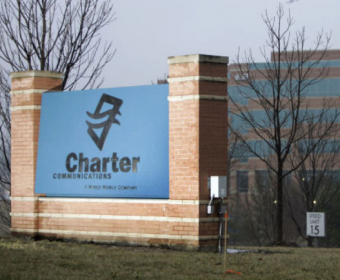 Robert S. Walker
from Winona, MN
My name is Robert Walker, I am an active army SFC, I would like to file a complaint against one of your techs that work out of Tomah Wisconsin. It has come to my attention That Mr. Tye Smith had conducted a service call at my house in Sparta while I was not home, but not to get into too much detail but I would appreciate it if this employee never contacts my wife or conducts a service call to 415 N L street Sparta Wisconsin ever again. I did not realize this company endorsed techs having inappropriate relations with married woman, or utilizing their company time in order to find dates. If this worker is ever found near my property again I will be calling the authorities, the BBB and advertise what kind of workers are working for this company.

Cheryl Bartow
from Spring Hill, FL
Looking to lower my monthly bill. I had Bright House Networks for internet and landline for $85 a month. Called ATT and was quoted $50 for same service. Took them over 3 weeks to port my phone number over. So for that time I was paying 2 companies. ATT said hey would waive first bill. The next week I received a bill for over $105. Called again and was told "don't worry I'm showing a 0 balance. Throw the bill out" I asked why he bill was 105 when I was told it would be 50. She told that from on it WOULD be $50 plus tax.
Next thing I know I get a letter saying pay $105 for else service is shut off (the same day I got the letter). Called again and was told there was NO WAY the bill could be $50. Was told I that point I owed over $220 for 2 months. I told them to cancel my service and I went back to Bright House. They are holding my number hostage. At this point I don't care about the number just the bill. I am willing to pay a fair amount for the 2 months of service, which I think should be $100 plus tax. If you go with ATT you should get ay quote in writing!

Dean Miller
from Thomasville, NC
We can't seem to get any help with getting more DTA boxes for our account and our box limit isn't even at it's limit. Leno B Smith, tech ops manager just dropped us when he told us that he wanted to be our main contact anytime we had a problem. Pamela regina is suppose to be over our account for 336 units and wanted a E911 address for everything that was covered and we sent it to her and still can't get the DTA's that we need, and no reply from anybody. Can somebody help.

If you are looking for high speed internet,un-interrupted cable TV connection, then Charter Communication is the right place to select. I got my internet connection here and experiencing wonderful services from Charter communications. It is the America's fastest growing TV, internet and voice company. You also have different flexible plans for your TV connection, attractive Gift cards and you can save a greater value when compared to other cable connections. Unlimited local and long distance calling, voicemail, free 411 connect, call forwarding, free internet modem, virus protection security systems are also available in Charter Communications. Have a blast with good services.
Have feedback for Spectrum?
Thanks for your feedback!
Sorry. Please try again later!