Spectrum
Spectrum Complaints Continued... (Page 1)
143+ reviews added so far. Upset? Call Spectrum corporate: 1-855-479-6984

Judith Schaller
from Erie, PA
no tv for hours on 3/15/2018. The week before4 I had no phone service or any cable service at all. I need my phone and I am 72 years old, pay my bill on time and you need to compensate for no service. ty for your attention to this matter.\

Annette Casertano
from Murrells Inlet, SC
What a horrible experience....Spectrum customer service is awful...their attitude is that they are the big guys in town n the customer has to do whatever they want...they are rude n their telephone personnel don't know what they are doing....if u need a company that u can work with go to Dish....hate Spectrum !!!!!!

Barbara Curran
from Palm Bay, FL
Had a scheduled appt between 3-4. Recd automated phone message at 3:23 that the tech is in his way. He never showed up. I Called at 5 to see where he was and they said he called me at 4:50 and I did not answer so he cancelled my appt since he was 45 min away from me! There was no phone call other then the automated one at 3:23. Then the customer service person dIdn't believe me that he didn't call! Now they will call me within an hour or 2 to schedule another appt! I have had this internet issue of it going off and on for about 3 years and called a few times, even replaced my modem cause they said it was that - I've heard complaints about their customer service dept before now I believe them.

barbara luce
from Holden, ME
every time I talk to someone about the increase in my bill. they tell me if I do this I will get more service need new equipment or something but it always changes from one representative to another I am now paying 243.00 dollars for the same system that I had last summer. Starting in November 2016 my bill kept creeping up and when living on a fixed income one can not afford such increases, but I know I do not have to order cable that it is not a necessity. But I truly believe that an increase of 51.00 over 7 months is quite a lot. last increase took me up to 238.00 I called and was told that because I was a time warner customer not spectrum that my bill was increased because my packaged change, so I changed to spectrum. I was also told that I would receive all the channels and also get higher speed on the internet I would get the gold package at 243.00 a month included everything. I don't get every channel and I received a bill for 252.00 because it took place in the middle of the month. Kind of stupid still it would be cheaper to stay with time warner until the next billing. I was also told to call when my new modem came. I never received a modem or a call stating that I wouldn't be getting one. I feel I am quite upset and worked as a customer service manager for 40 years and I would have never treated my customer in this way. I know that I am wasting my time and effort writing you. But I will never recommend spectrum to any of my friends or family.

Dick McGough
from Grand Prairie, TX
back in January, Spectrum put a temporary cable between 2 of their boxes.
the cable was (and still is) in the street in front of 3 houses (including mine)
to me it is a HAZARD since I have tripped on it
I have called several times to ask when the cable was going to be buried.
28 Jan - was told that it would be buried within 7 days
03 Feb - nothing had happened so I called and was told that it would be buried within 7 days
09 Feb - nothing had happened so I called and was told that it would be buried within 7 days
11 Feb - called again and was told that it would be buried within 7 days
12 Feb - called for status and was told it was a big job (needed permits, etc) said it would be complete within 3-5 days
FOR SOME REASON I DO NOT THINK IT WILL HAPPEN.
RSVP - anyone able to help?

Dick McGough
from Grand Prairie, TX
back in January, Spectrum put a temporary cable between 2 of their boxes.
the cable was (and still is) in the street in front of 3 houses (including mine)
to me it is a HAZARD since I have tripped on it
I have called several times to ask when the cable was going to be buried.
28 Jan - was told that it would be buried within 7 days
03 Feb - nothing had happened so I called and was told that it would be buried within 7 days
09 Feb - nothing had happened so I called and was told that it would be buried within 7 days
11 Feb - called again and was told that it would be buried within 7 days
12 Feb - called for status and was told it was a big job (needed permits, etc) said it would be complete within 3-5 days
FOR SOME REASON I DO NOT THINK IT WILL HAPPEN.
RSVP - anyone able to help?

Robert Lamalfa L&W Landscaping
from Albany, NY
I called Friday the 9th and was told someone would call me and come fix my cable before you switched it off I hooked up the box and the remote won't work and no one came to fix it So I called today and now no one is coming to the 24th I feel like they lied to me just to make me not cancel my service I am going to call Verizon or another service to see if they can get here before the 24th I just feel you should know how your company service is not good at all I know you probably don't care but thank you for taking the time to read this

Norman Appelbaum
from Kingston, NY
I have been a customer for 25 years. I am /have been trying to get a reduced bill since my "promotional offer" expired
I spoke to a woman on the phone who really didn't try, chatted with 5 different people who couldn't help me either. I was
transferred multiple times over the period of less than an hour so I had to repeat my situation over and over.
I am very very disappointed in the lack of effort made by your staff to help me .I see ads on TV constantly advocating the" best service
at the best price". I don't see it. If you are true to your advertised word , please contact me and we'll talk
845-635-2544

gene hall
from Kingsport, TN
I received mail showing an offer of $29.00 and cents for tv service and the same figure amount for internet. I am currently paying $169.56 for the
same packages. I have been a customer for 20plus years and it is a struggle to meet this cost. I am retired and have a limited income. Is there
any relief here. I talked to one of your reps and was told I received the mail offer by mistake because I already have an account.. Is this the way
a loyal should be treated.. I like your service but it puts a hardship in trying to pay my monthly bills
Thanks for the ear,
Gene Hall ACCT # 8353 30 001 1047222
1900 w manor court Kingsport,Tennessee 37660

miguel fernandez
from Lomita, CA

M Salisbury
from Allen, TX
No one at Spectrum cared till I cancelled my service, then they were rude.

Larry J Green
from Lumberton, TX
I am currently using spectrum's starting plan with 100 MBPS and it is costing me $73.19 monthly. I received a letter from Spectrum stating I am eligible for the Spectrum Internet Assist plan which includes 30 MBPS for $14.99 monthly and in house wifi for $5.00 dollars more bringing the total to $19.99 monthly. I am disabled. I am on food stamps and have Medicaid and Medicare and my income is less than $800.00 monthly. It would help me immensely to cut $40.00+ from my internet bill monthly. I called Spectrum and was transferred a total of five times before I was finally told I was not eligible because I have had internet service with them within the last 30 days. This is the only reason I have been denied the downgrade in services. If this service is actually available to people who need it then I should be allowed to downgrade to this service.

Noel Almira
from Wichita Falls, TX
My email has not been working since 19 Jan 2018. Called your technician. They said there is a problem at your end and they will call me back. Never got a phone call Called 3 times. No solution. I waiting for an important email. You just raised my monthly bill but my email has been down for 3 days. Bad business.

Susan Williams
from Tampa, FL
The ad specifically says no installation charge, yet I got my first bill and it has an installation charge. I was told that in my area there was no such program. Also, I was told by the salesperson that I got one cable box free, yet on my bill I am charged for a cable box.
My remote control does not work, and another TV I have was not installed, no cable from it to the wall.
Susan Williams

Steve Davis
from Yucca Valley, CA
The only service I have used and need is internet alone and have no other options in my neighborhood yet here are only 2 options for internet service. The issue is that those option are 5 mps service for 14.99 month - only other option is 100 mps for an "introduction price of 44 month for only 12 months that will increase. Well, the problem scenario is that this is like either getting small size soda or else an entire gallon of oversized soda that is not wanted nor need, so there is absolutely NOTHING in between those only 2 options unless you get reeled into the combination of cable and phone. How is it that this is reasonable to ordinary people? This feels that there is an absolutely unreasonable "service" that does not suit a majority of people like myself. I am complaining that there should be a demand for something reasonable in the middle, like 20 or 25 mps for $30 as fixed price per month. Their proposal of low income is also un-realistic with offers only towards low income parents that have children needing be offered school lunch. These so called offers are so unfair that I feel something must be done lawfully if required.

Barry Smith
from Wake Forest, NC
I need to know when they are going to fix my service. I have gotten quite a bit of misinformation about when it can be fixed. The tech says that they need to run a new line under the road. I have been told they will do it yesterday. I just got a call from the tech sup and he said it would take him 24 hours to follow up with the tech to see why the line they ran in September is leaking and needing to be replaced. I understand marking and all the other items they told me about, I will need to drive to the beach to be there when they fix it and I need the one hour guarantee that I have seen so much on TV. The last operator (a supervisor) I talked with said that there was not a way to put in a complaint. Yet another lie from Spectrum.

Upset Mommy
from Indian Trail, NC
Cuz I'm looking at a TV lineup of nothing but Harry Potter Lord of the Rings Jeepers Creepers and Hotel Transylvania today is the day after Thanksgiving can anybody tell me what's wrong with that? Not sure who is picking the lineup but it's almost Christmas it's time to change it from Halloween please!! TV lineup has been terrible. Probably worst I've seen in over 10 years!

Charles Wirth
from Evansville, IN
What do you do when a mentally chalenged child orders $475 in Porn in lest then tow total hours??? Pay the bill because spectrum does not care! They said basically pay your bill or turn the cable off PERIOD No working through it. Just pay the bill PERIOD!

Margaret Kempton
from Painesville, OH
We are being charged $26 a month for a cable box we never owned & have had 6 technicians out since August. I want the $26 credited to future bills as this theft has occurred for about 4 months.

wanda hunter
from Mocksville, NC
i was with TWC since i moved into this home. when spectrum took over we were not told anything. then after a couple of weeks i was notified i had to disconnect my router and tv boxes and remotes and bring them to the Reidsville nc office and they would replace them. i had to take them home and install myself. i soon found out that i couldn't record programs. after calling the office they told me i would have to pay extra to record. after talking with my husband he called customer svc and was told i was given 2 cable boxes but they were not DVR. now if i want you to come out with 2 new boxes i would have to pay $50. this stinks. i guess i could return the boxes and do the exchange but it's not fair to charge me for svc. i feel this is a bad start for spectrum and my husband agrees and he just put spectrum into his home last thursday but he would cancel if you don't do what's right for me. pls advise.

Darrell Bible
from Holland, OH
I can't give a rating . it would be below zero .I have had nothing but continueous problems every three weeks
Even in Florida. The picture breaks up the cable box goes back to boot by itself Now tonight it shuts down
at 12;37 to cdl progress from 12: 37 to 1:00 am what ever that is then it goes to flashing progress after that then
shuts off and goes to boot. causing me to miss the end of a show . Like I said every three weeks
A service person has been out 3 times with NO solution. They are to come Thurs. A new wire was suppose to be put in a couple weeks ago. I don't believe that ever happened. Then I call and get all your stupid recordings and
put on hold with no call back This happens every time. Why don't you call me back instead. Also I was suppose to get a credit for Sept 7 8 9 as the cable was breaking up so I couldn't watch and now it is happening again. So I expect more credit. for 3 days. One service man did nothing but tell me cold weather had an affect on it . It was 54 here and again I live in Florida . no cold there, It is time to fix it right. I am sure I am not the only one as I am always put on hold. Un satisfied with your service. I didn't have this problem until you took over time warner and brighthouse. Darrell

Virginia Harrell
from Kansas City, MO
Since they too over for Time Warner their customer service is bad, they drastically increased rates, refused to honor the special deals already set in place by Time Warner. They are a terrible, horrible, rigid, unjust, disreputable, lousy company to do business with!

Edward Horn
from Dallas, TX
We had Spectrum installed in our home for wireless internet and cable TV. First the wireless internet went out 2 hours after the tech guy left. We had another Spectrum tech guy come out the next day. He said we received a refurbished used internet modem, and it doesn't work......would we like a new one? YES PLEASE! Then our cable went out 2 nights in a row during primetime TV. We had a tech come out and he said our cable box was not good, and decided to install a new one. The old phone number we wanted to keep from our old AT&T account couldn't be transferred, therefore the phone number was in limbo for 8 days....neither Spectrum nor AT&T could access it, so my roommate was without phone service for over a week. We finally had to get his phone plan reinstated with AT&T, so now we have cable and internet with Spectrum and phone service from At&T! The intent was to have only one service provider. Absolutely ridiculous service so far from Spectrum. We are very disappointed.

Helaine Osoro
from Youngstown, OH
They pulled a bait and switch as far as the pricing of their services. They raised the price $20.00. Per month after service was installed!

Carol Towne
from Marion, OH
I have received the EPIX channel ever since switching to spectrum. Now all at once it was taken off my tv and I have been told it is not part of my package. It is not my fault that I was given it and I am extremely upset with your company for doing this. I also was able to receive the LMN and no longer can get that channel. Please make this right?! I will not pay any more to upgrade in order to receive these channels since I have been getting them this long with the understanding that they did come with the package I am paying for. ! 740-262-9682

Janet Breeding
from Rockingham, NC
We were without service from Friday (9/1/2017) evening until Tuesday (9/5/2017) afternoon. While the technician was wonderful, prior to his arrival we traveled from NYC, to Ohio to Param in India. Nothing occurred according to what we were told, and there was absolutely no way to get any assistance and while everyone was nice -- it was never about customer service or assistance until the scheduled visit. Sad . . . truly expect no follow up from this complaint if it follows suit to our weekend experience. If this is what the future holds . . . not sure of what our next steps may need to be.

Ana Calero
from Woodside, NY
Initial complaint Ana Calero-Spectrum Complaint #1503795802 did not go through. Received an Error message. Where can I mail a copy or copy/paste from Word Perfect?

Christopher Timko
from Cleveland, OH
I called about 3 weeks ago,they sent a worker out for missing channels,he figured out the problem was on the pole,said he didn't have parts to fix it so he said he would call me and come back and fix it,still hasn't been fixed and I'm sick of calling them and waiting on hold! Not a happy customer and ready to cancel!!!!!!!!!

Crystal Bennett
from Concord, NC
Horrible customer service, over charging, not standing behind a promotion they offered

Daniel Anderson
from Lake Mary, FL
I have been a customer over 20 years and have finally had enough of the garbage service from Direct TV. I have been over billed and lied to for years and I thought the years as a customer meant something but obviously I was wrong. I am nothing more than a payment to Direct TV. If this is how I am viewed I will change my $180 a month payment to Spectrum for $121.

Regina and Richard Badr
from Louisville, KY
We requested service evaluation on Oct 28th, and was told we would be called when the Engineering Dept determined if service could be provided. As of Nov. 23 we had not received a call and stopped by the Athens AL Charter office and was told our service order was never put in. We had to start all over and was told Dec 10 would be the earliest date. Richard is a disabled veteran and has to have internet service in our home. We have had to delay moving into our home because of this delay. We have at least two neighbor that have been trying to get service for over a year. Seriously this is ridiculous, We are about 500 ft from Hwy 72, where service is available. There are at least a dozen houses on Carla drive that need and want your service. Please help us to resolve this problem.

Yelena Kolmakova
from Orlando, FL
Bright House Networks has been successfully disrespecting me as a customer and acting very unethical. One day in July 2016 my Internet completely stopped working. We called and scheduled a technician come in. First, they never showed up on time and even the same day. I am saying they because it took like 10 different technicians and about a month without Internet to figure out that we had been disconnected because specifically our wire was creating a noise for other consumers. Regardless of disconnecting us, so that all other customers in our community could have Internet, they never informed us about the issue and just kept charging and sending technicians our way in a very disorganized manner.
I could not believe my years when the company refused to fix the issue and just said that I should just stop using them. I called and asked for refund for August and July (yes they charged me for two months in a row, while being disconnected), they said that if I want my money back, I would need to close an account, but I shouldn't, because somebody named Heidi said she was going to give me a good rate when the issue is resolved and promised to try and fix it, but stop charging me until they fix it. Two months later I've come to find out they charged me for September and October again.
When I called, the manager told me that Heidi didn't put any notes there and regardless of me using their service or not, they have already billed me for the two months and there is not way to give me a refund since I haven't closed my account. After speaking with at least 10 managers and different representatives, and explaining my story all over again, I realized that this company is just simply robbing people. I could not believe my years, with the way they spoke to me and in what they had to say.
Basically, they disconnected me, refused to fix the issue, promised not to charge, but kept charging the money, and when I asked for refund they told me I had no rights to get my money back. Still can't believe this is happening in 21st century in a country of hope.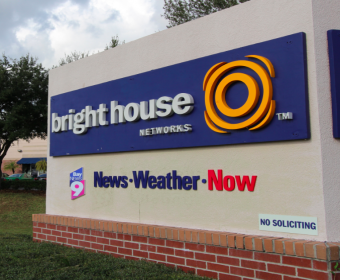 lajaunesse johnson
from Hollywood, FL
My Bright House recorder wasn't working properly for about a month. It was replaced with a new one which is worse. I called and the representative rebooted it. However, it still does not work properly. I tried to watch a recorded program. The screen went gray. Sometimes when watching TV is stalls for about 3 minutes and I missed what was said. It cuts to a commercial abruptly. I fell I should get a discount this month. Because I have missed a lot of programs. In addition, my finger sometimes hurts because I have to push the remote many times before it does anything. Very very frustrating customer service from Bright House Networks.

Sandra Dyer
from Fayetteville, NC
How many work orders and calls do you have to have with Charter to get cable fixed? I known theres been 3 if not 4 for our cable lines down. I have been trying to get fixed and still nothing. And I was told after 9am then this afternoon. Now tomorrow.

Loni Brown
from Denver, CO
I took advantage of your great BUNDLE deal! Within 10 days; my Dish was turned off, with the understanding the early termination fee would be paid by Charter. It was not....I was told my installation costs would be on my first bill and that the bill wouldn't be over $180.00; the first bill was over $245.00! Dish was billing me for the early termination fee (and has now turned that bill over to collections)! I went to the local Charter (which by the way is the most uninviting place to go pay my bill!) office to see why my bill was so much....the lady indicated that it was more now since you bill ahead...the bill then was over $300.00! I told her that the early termination fee had not been paid....she then said "...oh didn't I give you a form to send in?"
NO she had not! Not until after I brought back all the equipment! I took the form, filled it out, and mailed it! I then called Charter Customer Service . The young man was very polite and professional. He took off the current charges, set me up on a payment plan....and I cancelled all services. In about 10 days after I Bundled, I was over $600.00 in debt! That is ridiculous amount to pay for home entertainment! I received a notice that you have now sent me to outside collections! Thank you very much! I have been with Charter for over 40 years! I began when it was Bresnan....never had this trouble or been more disrespected as a loyal and happy customer until Bresnan sold...I am so disappointed in your service: the internet never stayed connected...always had to refresh...the cable service was just as bad...anyway...I'm sure you receive many complaints and that I am probably one in a million.... what difference does one more make.

Michael Bennett
from Wausau, WI
On April 11 I asked to have my Charter service changed due to increasing costs. I removed my land line phone and movie channel package, the service rep said that service will be changed on April 26 as that is how long I was paid up to. I tried to watch one of the movie channels on April 14 and found that they were already turned off. I contacted Charter Customer Service and was informed that the TV package was changed on the day I called to change the service not the day I was paid up to because that's the way they do business.

Lisa Young
from Dalton, GA
We have a rental property (Mobile Home) - Charter came out to install cable and with out any consent of the owner. DRILLED A HOLE THRU THE METAL INTO THE WALL. Leaving a huge hole for cold air to come in. This is not the first time you've done this. We did a claim and you paid us some money for us to repair. Well, they've done it again and Jerin Van Wyk told me that everything was done up to Spec and he Denied our claim. This is totally unacceptable and I thought he was a jerk. When I ask to speak with his supervisor -- he said he did not have one that he was the only one I could speak with.

Keith Fredriksen
from Tampa, FL
Verizon has decided to unilaterally eliminate the Sportsman and Outdoor channels because they disagree with the content. When commercial companies resort to molding public opinion instead of pursuing economic goals, unintended consequences will result. Stock holders should be concerned. There are 130 million people interested in the programs offered on Sportsman and Outdoor channels. As one of them, I intend to immediately terminate my service and use BrightHouse Networks. Furthermore, I'll broadcast Verizon's decision and my termination to my social media networks to advertise this alternate provider.

We were promised a 100$ credit for switching our Charter home number to our new mobile phone. We purchased new phones at Costco in June. I've called a number of times to Verizon inquiring when we were to receive our 100$ credit for the port in that happened in June. We did not do it at the time of purchase from Costco since we didn't have the Charter account number to do so. We went home the day of purchase of new phones and called directly from our home and went through process of port in at that time.
We were promised that day on phone with Verizon representative that we would be issued a 100$ credit for porting in our number. I've called many times inquiring and they recently issued a formal complaint that was reviewed within 7 to days which they left a message saying they would not credit cause it was our responsible to get a 200$ credit from Costco, we did receive a 100$ credit from Costco but that was for purchase of phone. Costco has said it is Verizon's responsibility since they promised it to us. We agree and would like our credit as promised.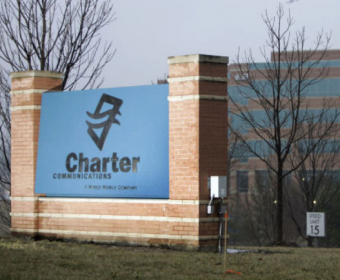 Robert S. Walker
from Winona, MN
My name is Robert Walker, I am an active army SFC, I would like to file a complaint against one of your techs that work out of Tomah Wisconsin. It has come to my attention That Mr. Tye Smith had conducted a service call at my house in Sparta while I was not home, but not to get into too much detail but I would appreciate it if this employee never contacts my wife or conducts a service call to 415 N L street Sparta Wisconsin ever again. I did not realize this company endorsed techs having inappropriate relations with married woman, or utilizing their company time in order to find dates. If this worker is ever found near my property again I will be calling the authorities, the BBB and advertise what kind of workers are working for this company.

Cheryl Bartow
from Spring Hill, FL
Looking to lower my monthly bill. I had Bright House Networks for internet and landline for $85 a month. Called ATT and was quoted $50 for same service. Took them over 3 weeks to port my phone number over. So for that time I was paying 2 companies. ATT said hey would waive first bill. The next week I received a bill for over $105. Called again and was told "don't worry I'm showing a 0 balance. Throw the bill out" I asked why he bill was 105 when I was told it would be 50. She told that from on it WOULD be $50 plus tax.
Next thing I know I get a letter saying pay $105 for else service is shut off (the same day I got the letter). Called again and was told there was NO WAY the bill could be $50. Was told I that point I owed over $220 for 2 months. I told them to cancel my service and I went back to Bright House. They are holding my number hostage. At this point I don't care about the number just the bill. I am willing to pay a fair amount for the 2 months of service, which I think should be $100 plus tax. If you go with ATT you should get ay quote in writing!

Dean Miller
from Thomasville, NC
We can't seem to get any help with getting more DTA boxes for our account and our box limit isn't even at it's limit. Leno B Smith, tech ops manager just dropped us when he told us that he wanted to be our main contact anytime we had a problem. Pamela regina is suppose to be over our account for 336 units and wanted a E911 address for everything that was covered and we sent it to her and still can't get the DTA's that we need, and no reply from anybody. Can somebody help.

If you are looking for high speed internet,un-interrupted cable TV connection, then Charter Communication is the right place to select. I got my internet connection here and experiencing wonderful services from Charter communications. It is the America's fastest growing TV, internet and voice company. You also have different flexible plans for your TV connection, attractive Gift cards and you can save a greater value when compared to other cable connections. Unlimited local and long distance calling, voicemail, free 411 connect, call forwarding, free internet modem, virus protection security systems are also available in Charter Communications. Have a blast with good services.

Lynn Crews
from Saint Charles, MO
I am so upset with Spectrum .... i pay over $150. a month and this is the second time in a short while that i have lost channels... 114 Nick.. upset me but i dealt with it BUT now Channel 11 and 2... I watch many shows on Fox 2 and now it is lost to me... I would think with ALL your customers and ALL the $$$ you charge for your cable service this would Never happen...I can get Channel 2 / 11 plus more channels on Direct tv... If i can't get to watch all my shows for $159 per month I will have to reevaluate my services which i have had with you for years....
Lynn Crews
lynncrew721@gmail.com

Ed Garnier
from Hallowell, ME
Ed Garnier, pres.
Kilowatt Electric
POB 28
Monmouth, Me. 04259
207-933-4259
1/2/19
Office of John Bickham, COO
Charter Communications
400 Atlantic St.
Stamford, Conn. 06901
Re: Spectrum/Time Warner customer service. Acct: # 676394001
Dear Mr. Bickham,
I have operated my business for 34 years, am a licensed master electrician and have hired service techs and office staff with some frequency. I am not in the habit of contacting upper management of corporations with complaints but I was compelled to make you aware of the conditions that exist with your customer service and the extremely poor service I have experienced.
I am sending this letter to your office because over the last 30 days I have spoken with multiple 1st level Customer Service Representatives, their supervisors, the supervisors of supervisors and technician dispatchers. All of whom were either rude and dismissive or utterly incompetent. If any one of them worked for me, they would have been fired. I did not feel that sending a complaint to them would have any benefit.
Since Spectrum has taken over Time Warner, the product quality and customer service has become even worse, which I thought impossible.
During the month of December, I began experiencing complete loss of internet access, extremely slow speeds below 3.00 Mbps download and frequent buffering. There were multiple outages lasting several hours. I had my computer checked and I had my high-end Motorola modem checked and both are working fine. I eventually called Spectrum customer service on 12/15 to have a technician sent out to check my line. After navigating the annoying automated screening process and waiting on hold I was finally connected to a CSR. After explaining the problem, I spent the next 45 minutes answering questions and trying to set up an appointment. I explained to the CSR that I was a contractor and needed a time frame for the technician to arrive because I could not take the entire day off and I live alone. I was finally given an appointment for Monday 12/17/18 between 13:00 and 14:00. I immediately entered it into my calendar and noted to move some service calls I had previously scheduled. On Sunday morning 12/16, I received an automated reminder of the appointment on my cell phone that confirmed the Monday PM appointment. (I saved the audio file).
I came home at 12:00 on Monday 12/17 to make sure I was here if he came early. At 14:30 there was still no tech so I called customer service again.
The customer service rep said I didn't have an appointment and when I said I did and had confirmation on my phone, she said I was mistaken and I did not have an appointment and no one was coming. I asked her why I would have written it in my calendar, received a confirmation call and taken the afternoon off if I didn't have an appointment. Now I have lost an entire afternoon of work for nothing. I became more annoyed when she asked if I wanted to set one up and proceeded to ask me all the same questions I had answered on the first call to cust. serv. I asked if all that information wasn't already noted on my account and she said yes but she had to ask anyway. Finally another appointment was made for Tuesday 12/18 between 14:00 and 15:00. So I took another afternoon off and was home at 13:00. At 15:30 there was still no technician so I called cust. serv. again. They said they didn't know why he wasn't here and would have a dispatcher call me. A dispatcher named Courtney finally called me and said he would be here within an hour and was pretty rude in the process. He arrived at 16:15. He apologized for being late and explained they had several trucks out of service and they were backed up with calls. He checked all the connections and functions on my line and said it was a problem on the main line and everything of mine was working properly. There was a problem with my incoming service. He changed all the connectors and splitter and left. At that point I had internet at 23.38 Mbps when he left. The next day 12/19, I had no internet and couldn't sign on to get e-mails. Needless to say, I was steaming mad and called cust. serv. again to have another technician sent. I went through another plethora of options and questions and managed after another 30 minutes to get an appointment on 12/20 between 19:00 and 20:00. This time the tech showed up on time, checked all the same things the 1st tech checked and determined the problem was at the utility pole interface. It was dark and cold so I helped him set up his ladder and watched the bottom for him while he climbed to the ports on the pole. After doing several tests, he found that the port interface on the pole was defective and needed to be replaced. He switched my cable to the better of the two ports and said he would put in a request for a line repair truck to come out and change the ports as it was above his tech level.
Until yesterday, 1/1/19, things were working pretty well with a couple of short periods where I would experience buffering. Then it dropped to below 3 Mbps and I couldn't sign on again.
I called cust. serv. to find out why nobody had been back to change the ports on the main line and got a young woman who obviously didn't have any idea what she was doing, could barely speak English and said they had no record of it and would not listen to me at all and just kept asking me the questions from the page she was reading. I tried to explain to her that two techs had already been out and checked the house and incoming cable and had found the problem on the utility pole and it just hadn't been repaired yet. She insisted I had to be home and out of frustration I finally asked for another supervisor. Then I got disconnected. A supervisor finally called back and I explained to him that the problem had been found and they needed to send a line technician with a bucket truck to replace the interface ports on the utility pole. I wasn't going to be home because I had to work and I didn't need to be there. He said he completely understood and he would send a bucket truck with somebody that could make the repair. It was an anytime appointment and I wouldn't need to be here. I thought I had finally found someone that knew what he was doing but unfortunately, I was wrong.
Today I came back to the office around 14:30 to pick up materials for a job. At 15:00 the same technician that came on 12/18/18 showed up again.
No bucket truck, no line technician and no repair parts. I asked him why he was here and he said they sent him because I was still having problems with intermittent internet.
He wasn't informed of the information I had given to the last supervisor or the need for a bucket truck and pole work.
I told him what I had been through and he said they have been having problems with service calls because most calls are going through a call center in NY. He said he would get the proper person to come out and change the ports on the pole.
I won't be holding my breath.
The field technicians are great guys but they are not being supported by administrative staff, their vehicles are in disrepair and they are losing local dispatch so they are being routed hundreds of extra miles because the people making the appointments don't know the area.
I told the last CSR that I expected credit to my account for my lack of service but I doubt I'll see any.
In conclusion, I apologize for the length of this letter but I felt it was incumbent on me to make you aware of what I'm sure is a widespread customer service condition. I have had many hours of my time wasted by a poorly run customer service dept. I pay almost $90.00/month for my service and expect consistent reliable service which I am not getting. So far, dealing with Spectrum customer service has cost me over $600.00.
Whoever oversees your customer service dept. needs to upgrade the training, policies and procedures and hire people with the aptitude for the job.
Sincerely,
A very unsatisfied customer.
Ed Garnier

wendy ulrich
from Oneida, NY
I want to shut my cable and internet off for 6 weeks while I go to Florida, Spectrum told me that was impossible. Why I do not want to pay for something I'm not using. I don't understand why I cannot discontinue service while I'm on vacation.

carey lyons
from Athens, PA
2/nd day of missing channels. repair tech setting in his truck for 2 1/2 hours, has not come in to the hotel to announce his arrival, guest are complaining. ticket #50314604

Rogers pet clinic PA
from Buffalo, MN
You have managed to downgrade my email services recently. I am on the verge of removing ALL of our business from your company. The OWA is constantly unable to function properly. Our business relies heavily on email service and yours is truly lacking...

sissy girl
from Fort Worth, TX
the wifi sucks so bad that my router is blinking so fast that I have to retype every word on my pc and I cant get a signal 10 feet away on my cell phone , I have to be six inch away from my router to pick up a signal from my phone . I don't know what's wrong with the signal on why it don't want to catch at all it needs to be fix or I'm going back to at&t wifi .

Thomas Baskett
from Evansville, IN
I am a customer of many years, ,,,,being also with Insight cable,,,,,Time Warner and now Spectrum..... now I have the worse pricing,,,,I am unable to get a new 10 channel package without suspending MY SERVICE for 30 days,,,,,,that is a STUPID idea to not help your customers save money. My pricing with from 97 dollars a month to 147 dollars a month for the SAME service. Most of all my friends now use Sling,,,,,,Hulu,,,,,or the firestick, so you have lost all those customers as well. Your customer service people and your service techs also have told me that they get tired of hearing the SAME complaints that I am informing you about now. It seems management does not want to help get NEW customers or save customers that have had service for many years.

Bill Collard
from Grand Junction, CO
we paid for a movie and it wouldn't play.please credit for 7 days In entibbi. the movie played for 20 min. or so and went back to the beginning twice .we don't buy many movies on demand but really wanted to see this one and it wouldn't play right.

Tom Farmer
from Duluth, MN
Joined up for the three package deal. Was told that we could keep our phone number. Guess what. They are now saying that we didn't sign up for phone and that that will cost an extra $35 to professionally install. Then why does the credit card bill show that we have already payed for all three services?

Roger Raihala
from Grand Junction, CO
For the past two nights (between 7:30 and 8:30) we did not TV reception plus the phones did not work. The outage lasted for an hour or more. Good thing we have cell phones. Our neighbor had the same problem. The reliability of Spectrum TV is horrible. So much for Spectrum TV being better than Satellite.

Rachel carpenter
from Marshfield, WI
this complain is on an agent named INDIA T that i spoke with tonight:
I started a chat in regards to a credit that was supposed to be on my bill per what two other agents had told me this past month. I explained that I was told I was not supposed to be charged an installation fee and it was supposed to been approved by now because it has been over a month. she looked up my account and said that the tech was at my residence for over an hour so the charge was valid. I tried again to explain that I was told by 2 different agents on 2 different occasions that the charge was an error and that they had both put it in the system to be taken off once approved. she stated again that the charge was valid and there was nothing she could do. she went through my notes and said that the other agents put in the system saying do NOT credit installation fee and that the charge was not going anywhere. I told her I would like to talk to someone higher up and that I planned on disconnecting my services because that's not what I agreed to and it wasn't what I was told.( I had called on 9/20 to disconnect within my 30 day promotional period but was convinced not to and was very pleased with how that agent , Leah, minimized my bill and waived the late fee and promised that the installation fee would be removed on the next bill as it was an obvious error. ) but once I said that to India T, she replied with "you have only paid 107 out of 3 bills that have been sent oUT, all charges are valid, the other agents put in the notes to not credit my account." she also stated that she wanted me to be aware that even if I do decide to disconnect the charges are staying the same and that I still owe every dime i currently have billed to me, and that if I didn't pay it it would be sent to collections! how rude! I told her that dealing with collections would be easier than dealing with her because at that point I felt insulted. I never once mentioned not paying the bills and for her to say I've only paid so much out of 3 bills sent was uncalled for. one of the bills I just received today and isn't due uneil next month, and the other is getting paid Wednesday when I get paid. I feel very offended by India t. she then disconnected the chat and so I called customer support. the agent informed me that in the notes it stated every thing I mentioned was in fact true, and that the last note from the live agent I had just spoken to said the exact opposite as every thing else and she put to not credit my account because the charge is va lid. she said that the agemt did not initial the note which is not how its done correctly. this kind agent applied the credit to my next bill and was very polite and helpful. india t also blatantly lied to me for no reason what so ever.people like India t, should not be in customer service, and she makes your company appear as they do not care about customers. she had me offended and frustrated enough to cancel my services immediately. she was extremely sarcastic and rude. I am just one person, but I'm sure I'm not the only one that has felt this way. I also wanted to add that this is the first complaint I have ever made regarding customer service in my entire life, and I have aggregated many times before as we all have. i hope you find this information useful. thank you for your time.

mary clark
from London, KY
I been waiting for 2 cable boxes to be mailed out to me since 10-17-18 and this the 20th they are still not mailed out now I'm told it will be maybe the 24th and every time I call they tell me a different story one said I was suppose to pick them up at a store so I drove around for an hour looking for a store that didn't exit one told me yesterday she had everything fixed they would be mailed to me yesterday evening and this morning one told they are still not mailed out and would Wednesday before I would get them am I ever going to get my cable boxes mailed to me and If a spectrum cable guy brings them to me it will cost me$50.00 can you HELP ME your customer service can't I have been given 2 or 3 work order#'s

Patricia
from Far Rockaway, NY
My cable box would not stay on and I was not able to watch tv, so I called for technical support but I was not helped. I was given an appointment for a technician to fix the problem. I wasn't happy about waiting 2 days to watch tv. The technician's arrival time was suppose to be between 7pm and 8pm. I got a call at 7:20pm to inform me that there was an outage in my area and that there are no available technicians available to do the work. The caller continued to tell me she didn't know when I would have the problem fixed. Prior to this call I confirmed THREE times (one time at 6pm) and was assured the technician was on schedule to arrive on time.
I was extremely upset and I called customer service to get information on the outage in my area, only to find out THERE WERE NO OUTAGE IN MY AREA. Somebody lied to me!!!! I was finally rescheduled....I HAVE NO CONFIDENCE IN SPECTRUM!!!

Sara Golightly
from Havelock, NC
I've previously contacted Spectrum Customer Service re: a current Spectrum TV advertisement depicting a teenage girl, leaving her home AFTER DARK, walking unescorted WITH HER HEAD DOWN, CONCENTRATING ON INFORMATION ON HER CELL PHONE, enroute to another home in the area.
This advertisement was surely written and authorized by someone who has no concept of those safety concerns taught to our children into their adolescent and teenage years. Even if you are trying to convey this is a "safe neighborhood" in your advertisement, recent data and ongoing crime statistics indicate so-called "safe neighborhoods" are becoming the trolling grounds for sexual predators and pedophiles.
This advertisement does a disservice to our children and their safety. It is also a disservice to the parents and other family members, as well as educators from all walks of life, i.e., law enforcement, education, social clubs (Scouting, 4-H), civic and religious groups, who are working and teaching daily to keep our children safe and out of the hands of those who can and will harm them.
Listen to your own news reports and read the newspapers if you do not agree with this view.I
Sara Golightly, Newport, NC
Parent, Grandparent, Registered Nurse (Retired)

Sara Golightly
from Havelock, NC
I've previously contacted Spectrum Customer Service re: a current Spectrum TV advertisement depicting a teenage girl, leaving her home AFTER DARK, walking unescorted WITH HER HEAD DOWN, CONCENTRATING ON INFORMATION ON HER CELL PHONE, enroute to another home in the area.
This advertisement was surely written and authorized by someone who has no concept of those safety concerns taught to our children into their adolescent and teenage years. Even if you are trying to convey this is a "safe neighborhood" in your advertisement, recent data and ongoing crime statistics indicate so-called "safe neighborhoods" are becoming the trolling grounds for sexual predators and pedophiles.
This advertisement does a disservice to our children and their safety. It is also a disservice to the parents and other family members, as well as educators from all walks of life, i.e., law enforcement, education, social clubs (Scouting, 4-H), civic and religious groups, who are working and teaching daily to keep our children safe and out of the hands of those who can and will harm them.
Listen to your own news reports and read the newspapers if you do not agree with this view.I
Sara Golightly, Newport, NC
Parent, Grandparent, Registered Nurse (Retired)

Candace burden
from Owensboro, KY
Yes I have had service with spectrum for over a year and the first year I paid 49.99 and after that my bill went up to 69.99 and I have had problems and slow service every since then recently I have had three technicians come to my home and it wasn't solved until this last visit well so far so good and it's the middle of the month I haven't been able to use my internet for half of this month and not one person has even offered me a discount on next month so bill or anything for there troubles mind you I was unable to use my service I'm paying for for half the month and I am a loyal customer I have never been late on my bill for over a year I am quit disappointed in this company..

Kevin Wilson
from Winter Park, FL
Spectrum has become a total joke . Internet drops out every day ! But my bill keeps going up. Your techs come to my house and say there is nothing wrong with my equipment.Spectrum needs to get their service in order or start letting our bills reflect the crappy service we are getting. Last time I filled a complaint with FCC I received a letter and phone call from one of your incompetent fools telling me that I should be paying more. Janeen Domagolski was the person who responded to my complaint and I have some bad news for this person there is no way on GODS greene earth Im getting what I pay for. If Spectrum cannot deliver the goods let me know and I will take my bushiness to some one who can at least answer the phone. Your call volume is so high I cant get through ! Must be alot of unhappy people!

I have been with out TV and internet for three days in Great Falls , Montana. I need the internet to do my homework on line. No one is calling me to let me know when it will be back up and running. I will be looking at different internets and TV as this has gone on to long and as of October 5th at 9pm, it is still down, what is going on, you have no back up. Trying to find a way to get my online homework done, what a deal.
I will be taking off money for the three days that it was not up and running. Am sure that you have got more complaints as this is uncalled.
Thank you for you time, but this is very upsetting and I have been using my data on my phone for the internet and to watch shows, I hope I do not use all my data. Please fix soon, its been three days.
Kathnryn Neuhaus

Gloria P arango
from Raleigh, NC
I am writing this email to bring to your attention the experience I have encountered since I have joined Spectrum. When I initially installed, my experience went smooth. However, since then everything has gone downhill. Everytime I call in customer care, I don't get the service that I need. I have been hung up on, and mislead in every way possible. I was even told by one of your representatives how I have been transferred to many departments "because no one wants to speak with me." I was not advised during the contract buy out that I needed to install 3 services, when I only installed 2 services and again was mislead to now not be eligible for the buyout of my directtv contract. I am just extremely frustrated about the miscommunication your representative have told me and no one ever seems to be on the same page. I have asked several times to be connected to a supervisor, and each time I was connected to another regular rep, not a supervisor. I have much experience in customer service so my expectations I look forward to being met when needed. Please take this email into consideration in coaching your staff in better assisting customers.

Sondra morckel
from Xenia, OH
I emailed my complaint last week concerning all the boxes that were installed and the poor picture on my tv. I paid 106 dollars to have geek squad come reset picture. Your techs came out and said I had good picture and it had become better but was still not like before you came and gave me a box I did not need and change all contacts. They checked box but did not check cords going into wall. Geek squad came again yesterday, but my pic is still not as sharp and clear as before. I called sup that came, told him I had an OK pic but am upset that it is not as before. Web says grainy pic due to installation of box. Oh to have my old box again.

Daniel Hoskins
from West Columbia, SC
I have been sick in bed and wanted to watch the UK college football game on TV this afternoon. It was on ESPNU which I don't currently have. I called to add it to my package. I was told the cost was about $12 a month. I said ok lets do it. I was put on hold for about 5 min or so and was told there was a problem. She said I was supposed to have home phone equipment in my house since I had some kind of triple service discount. She couldn't upgrade my service until that phone equipment was in my house. She gave me three options 1) get out of my sick bed and drive to the spectrum office and pick up the equipment 2) They will mail it to me and upgrade my service when it gets here 3) I can pay for a service call for them to bring it here. First of all its not my fault that the equipment wasn't left with me over a year ago when my service was connected. I told her that none of the options would work for me and I hung up. After I hung up the phone I received an email saying my service was upgraded and my bill was going to increase for the added service. I turned on the TV hoping I would be able to watch my game. I still didn't get the ESPNU channel. I called spectrum back and was told the service would not be added until I received the home phone equipment. I told the customer service man that the game I wanted to watch was half over so I don't want the added channel package any longer. He said ok I will have to transfer you to another department. I told him no I'm done being put on hold and transferred just cancel my added service. He said he would. I also told him that I have been a customer for over a year and always pay my bill on time. Why couldn't they just upgrade the channels, let me watch my game and send the phone equipment in the mail? They would of made $12 more each month. Now they don't get any more money and I will go to a sports bar to watch another game if I don't get the channel. I'm not upset with the customer service people. Who ever in management made this policy or decision needs to reevaluate the impact to the customers and the company bottom line.

William Reyland
from St Louis, MO
I am writing you after too many failed attempts to resolve a billing matter. On July 2, 2018 Charter accepted and cashed a check from me for $44.99 and yet to date has refused to credit my account, stating that they require the image of the check, despite the fact my bank statement clearly identifies the cashed check paid to charter. Also, checks cashed electronically do not have an image of the check. My bank assures me of this but Charter refuses to believe it. Telling me that "My banker is lying." On my last attempt, the representative even claimed, after I sent a third copy of my statement, that "spectrum" was not listed under the check number as the vendor on my bank statement. This was an absolute lie.
Please help me to resolve this issue. Customer service is unmotivated, insulting and unethical.
I would be happy to send a copy of the statement proving my payment.

Alice Genzale
from Plant City, FL
I had the HDMI ports blown out on two TV's within three months. After the first TV was blown, I purchased a new TV and installed surge protectors. Less than three months later, the new TV had its HDMI ports blown. The cable box should have blown before the TV but the cable box was not damaged. I tried calling Spectrum to have the cable connection to the house checked to see if it was properly grounded. Lightening should not be entering through the cable and into the house. With the automated answering system, I could not reach anyone to rectify this problem or to get the cable checked for proper grounding. It is very frustrating and aggravating to have this happen twice in such a short time. I am requesting that the cable connection coming into the house be checked for proper grounding.

lois isaacs
from Northwood, OH
ever sense spectra took over the service we have had nothing but issues with it freezing,going to pixels or going off. we call they say they fixed the problem and it last for a couple days and it starts all over we are about done with the company NOT SATISFIED AT ALL

I was charged TWICE for my monthly bill !!! It still has not gone back into my acccout causing overdraft fees !!!!

Tammy White
from Hillsborough, NC
On Tuesday July 31th at 4:30 p.m. I called spectrum and order a TV remote for my television. I was informed by the agent that my remote had been ordered and I should receive it in 2-3 business day. However, on the third day I did not receive my remote, the agent did not ask me my address nor did he asked for my telephone number. I called today August 3th at 7:00 pm and spoke with a very nice agent name Joe, he was able to process my order for a remote, again 2-3 business day. While, it is a simple error and and a remote, I am very unhappy with my service with spectrum. I receive numerous of phone calls from customer services concerning a payment on the account, even after I have called numerous of times to inform customer services of my ability to pay which always is the end of the month. Now, why should I have to call again after I was told that my remote would arrive at my home 2-3 business day later. Spectrum, is failing in customer services, in pricing, and I will be taking my hard earn dollars to a company that does not charge for everything.

Thomas Droessler
from Cary, NC
My wife and I are very dissatisfied with Spectrum's service. It will be easy to use at least 100 words to give Spectrum feedback. First, I want to compliment the technicians (contractual or not) who report to our house to fix Spectrum's many mistakes. Enough of the positive. Negative comments. Months ago we were lied to by being told that we had to switch to Spectrum and away from Time Warner. We have friends who are still Time Warner customers. Lucky them.
Almost every time it rains in the Wimbledon area, my wife has to spend considerable time fixing or getting back service three televisions (one with a big box and two with digital boxes) and our computer. She gets very frustrated. A Spectrum headache is the most common type of headache she suffers from. Getting a customer service rep from India is an exercise in futility.
I could tell Spectrum more stories about the company's dismal customer service. Suffice it to say, Spectrum's monthly rate goes up often but its service deteriorates. Spectrum keeps charging us more and taking away cable channels that Time Warner included. Nothing but a very bad evaluation from me. Do any of your employees even look at the results of telephone surveys? Are results shredded?

My spectrum app is not showing Previous nights shows that aired, also I can't get Flipping Out (TV Show on Bravo) and is freezing. Representive and Supervisor wanted to do everything over phone. Representive wasn't able to relay how to reinstall over telephone, also I could not understand them. He was never sure what he was talking about, or where buttons were on remote. Also Shows are freezing up. I am 65 years old. I wanted a technician to come out. It was ridiculous hard to get them to make an appointment. After being on phone for a solid hour, Supervisor finally called me back, and he was no help either except to tell me technician probably couldn't help me. I can not hang on phone for an hour everytime I call Spectrum trying to do their job. I hope this is not how it is to get a technician to come out when they can not help me over the phone. I am extremely disappointed in Spectrum's customer service. I may have to change my services if this is the way your business works?

Susan
from Fayetteville, NC
I just wanted to advise you that you may want to work with your customer service I called about cable internet phone gave the lady my address she said yes you do have it in your area so we run through all the packages gave me a confirmation because we set it up to be installed next week on a Tuesday and then she put me over to customer service and the lady said that we don't have it in our area so your customer service needs to be upgraded so these people know when you give them your address whether or not that you get your service instead of going through all of it and then finding out you don't

philip pearce
from Kissimmee, FL
your internet tv is a shit product...please go get a couple of high school computer wiz kids out of a local school...put them in a garage and give them two days to come up with a better product...I bet they would finish it in about 4 hours!...it is unreliable, it does not load...then you ass holes put an add on it with no way of navigating out of it and it locks up my brand new lap top..yes...brand new.

Armando R.
from Anaheim, CA
After eighteen months of Spectrum Cable in our house, it's time to say goodbye. The continued raiding of our channel lineup has become such an issue that it was decided upon by family members months ago when the last raid occurred, that we'd move our business to another provider when and if the next one happened. The back of last month's bill had a curious little message about adjusting our package (yet again) and w out actually saying they were going to skim the current package, I knew that is exactly what they were going to do. So I called and of course had to wade through automation alley. None of the programmed sayings ever match what I really want to say, you have to wonder like I have the other times I had to try and get answers, are they really just trying to discourage the customer from getting a real answer? You could easily see why some would elect to hang up and just put up w Spectrum's dodgy way of doing business. However after so many incidents coming out the losing end of the consumer spectrum, we've decided to leave.
I was told last month that there was no worry, that our package was only going to see the PAC12 channel disappear and nothing more. Since no one counted that a loss we went about our business and lo and behold last week, The Movie Channels (171/72/73) are no more. Having endured double speak from a so called operator last summer when Spectrum disappeared an entire swath of channels in the 700's, I knew there was no point bothering w them, as they haven't seemed to care about channel raiding since they began service in place of Time Warner.
Any time I have had to call Spectrum and try and get answers it always leaves me angry and dissatisfied. Compared to our past providers, Spectrum is really low rent. Apart from a few flowery letters in the beginning stating how Spectrum was going to love us into the next millennium, and provide us w service the likes of which we've never seen, they NEVER bothered to update our cable packages. With so many channels now gone from our package, we reckon we know why they didn't attempt to send us any updated package information.
Several months ago Spectrum apparently had an issue w Viacom, without any indication things were wrong, three of the four MTV channels suddenly stopped availability on our lineup. I called and when finally connected to someone claiming to be customer service, I was told it was all on Viacom and Spectrum had no liability at all. He didn't seem to understand that I indeed was aware Viacom could demand a reconstruction of product availability, resulting in channels being unavailable. What he didn't seem to get was that Spectrum should have at least let us know that there were possible issues regarding our channel lineup that were not going to leave us happy w the service.
The practice of raiding a customer's channel lineup over and over isn't considered good business practice anywhere in the world that I have lived. Spectrum seems to excel at it and it has left us vowing NEVER to do business w them again. After the numerous fruitless conversations with their so called customer service agents seeking some sort of satisfaction, we've grown tired of accepting this as a normal way to do business. In eighteen months the bill has risen from 109$ to 120$, small to some but to an elderly lady it starts to add up. With no real feeling of satisfaction during the last year and a half, and seemingly no care on Spectrum's part we'll happily explore what else is on offer from another provider. I have to laugh now when I see their adverts on TV, what they promise is something they really don't deliver on. Judging from the many, many complaints found here and elsewhere on line I'm not alone in being dissatisfied w Spectrum. We were aware of the shoddy phone and internet service from the start, so we never got screwed there, but many have, just read.

Donna Benvenuto
from Beverly Hills, FL
On 4th service call and 10th. Digital box that spectrum is making people pay for at $ 6.00 a box.
I have had people in my house everyday for 4 days because they got boxes on sale from China . I am on disability can not be stressed over t.v. Last night I am on the phone with customer service ha,ha that's a joke at 11;00 pm.and they want me to pay them this month. They most expensive and this digital roll is unacceptable and very stressful to customers and service people and they show no remorse.
Yea I think I will pay them this month once a week for the month until bill is paid or maybe not at all. Use to work for a law firm looking into class action suite . Enough is enough I and many others have been through enough.Ran out of patients.

John Westfall
from Cambridge, OH
Channel box in both rooms needed exchanged over the last 2 years!!!! Friday's cable box exchange, required 3, THREE, separate round trips of 50 miles each exchanging boxes....service man could not commit to service until 5 days wait time...I've spent $150-200 a month on cable service the last 5-10 years.....Satellite service isn't an option.....Your monopoly has resulted into this....I am being screwed royally!!!!!! I haven't any choice, at 71 years of age, disabled living on fixed income, U.S. Army veteran 1964-1967 etc. etc. etc. Citizens like myself have no choice but to "roll" with the flow....OTHER than your apologies, which i've NEVER heard...

Patricia Gebala\ Sherry Olson
from Mukwonago, WI
Been trying to get our spectrum tv\ phone fixed since April. Techs here multiple times, good us nothing wrong. Contines to pixel, freezes and goes black. Rebooting constantly. Phone always stating " due for to network difficult as can not connect. But nothing is wrong. You have no problems cashing our check, but get we can't get service. On tv i get an error code. When called it in, was told it was a signal issue. But nothing wrong, right. well, no picture no payment. Spoke to 3neighbors who are having same issues. One service call, was told I don't need to even step foot in your house. It was an amp that was bad so you won't have any more problems. Less then 12hours later, cable went out for another 12 hours. When on when can I get a decent signal for what I pay for? You forced us to go out and buy an antenna and a amazon fire stick, so we can watch tv. I bet your cable works. Joined a spectrum sucks site. Where one of your techs told everyone complaining was just ignorant. Nice, real Nice. FIX MY CABLE AND PHONE!!!!. I WILL NOT STOP CALLING OR COMPLAINING TO ANYONE WHO WILL LISTEN.

Richard Hickman
from Myrtle Beach, SC
Why won't you pay the Early Termination Fee that you said you would pay?

Erma Armstrong
from Mentor, OH
I'm sorry I am only limited to 100 words. If there were any other company I could switch to beside AT&T & Spectrum, I would do so. My cable TV is down on a regular basis. No storm, no reason. When you are on hold they keep a recording telling you all the wonderful things they are supposedly accomplishing. I wish they would concentrate on keeping the equipment they have in working order. I never had this much trouble with Time Warner and I don't know the answer. I am sure it is the same equipment. I'd like to know what seems to be the problem. For the amount I pay a month I expect more. I don't think it is the technical support problem, I think it is old unreliable equipment. When I do call to complain, everyone is always courteous and they all seem very knowledgeable, but something has to be done about the cable outage on a pretty regular basis. I am going to be 80 this year and I still work to be able to keep my head above water. My TV is my only pleasure I allow myself. I cam home tonight and was in the middle of watching a movie and the TV shut down. There was a message on it that said there was a problem. When I called for technical support I was told that there was no trouble reported in my area, I was put on hold for technical support. I waited about 20 minutes, hung up and called back. This time I was told there was a problem. I asked to talk to technical support and received a recording that there was at least a 45 minute wait or more. It is not going on 2 hours that my cable has been down. Before they made me go digital on my other TV also, I could at least go in my bedroom and watch TV. Now I can't even do that.

Diane kokowicz
from St. Petersburg, FL
Our condo complex is going digital on July17th. I had to pay to install a box for my tv or else my tv will not work at all. I am a widow and on a budget and really don't think I should've paying for the installation Please help me. My address is 6021 Bahia Del Mar Cr. Unit 335 St Petersburg Florida. 33715. Thank you

Nancy Montell
from Pataskala, OH
Spectrum is disheartening. At age 82 Spectrum is the only choice I have in TV providers and since I am of a limited income and partiality disabled, few choices remain! The cost of Sprectrum keeps increasing while my mobility decreases. So it appears I will soon have the need to discontinue Spectrum due to the increasing cost.i do not need 900+ channels!
Does Spectrum offer any plan for Seniors such as myself? If not the choice is clear for me. I doubt I will hear from Spectrum as you have forgotten this age group.
Most sincerely,
Nancy Montell
76 Coronado Drive
Pataskala, Ohio 43062
6142714996

My compliant is Spectrum is suppose to be the best and if that is true why so many problems with your service
I mean it works today doesn't work the next day or maybe not even hours later. The proof is in the pudding in other words just sprouting off about being the best does not make it so. Paying for a product that have works is very unsettling and pretty soon customers are going to get tired of paying for half of what they're paying for. (I know I am) so if your better than anybody else "PROVE IT"

Ronald Riggs
from Jacksonville, NC
I am located in the Maysville, N.C. area and love Spectrum news and weather on channel 14 here in our area but have gotten really tired of Tim Boyum and his never ending ad of his home, family life and what motivates him. Its almost gotten to the point that I can't go to channel 14 without having to listen about his family, school and all that motivates him.. Please don't ruin a good thing with the same thing over and over and waste good air time that could be used for something of interest for us here in the local area. Oh, and if you could assist some of your employees with their dress, tie, bowtie or what ever it would be appreciated as its very distracting when not worn properly and a poor example for our younger generation.
Thank you and love your local coverage that sticks to business.
Ronald Riggs Sr.

Mary Williamson
from Lakeland, FL
I changed service from DirecTV when I changed I was told that spectrum would buy out my contact I send all paperwork twice thru mail this has been going on since May ,June 11 2018 sent fax still haven't heard from anyone I would not have changed over if I knew spectrum wasn't going to do what I was told I had to pay $359.00 that I really could not afford appreciate your help home email is Williamson 2002@brighthouse.com

David
from Ormond Beach, FL
Since took over from Brighthouse, Spectrum has been robbing customers left and right. I started with Brighthouse several years ago under +-$20 per month for Internet connection, which gradually reached to $40 when Spectrum took over. In a short time Spectrum raised monthly fee to $49.99. And now it is asking for $69 for no reason. Regretfully, our dysfunctional government and corrupt people running it, we the customers have become prey of a bunch of Vultures. I'm a 74 years old retired senior citizen who, until few month ago paid 60% of his income renting a one bedroom apartment until found a HUD subsidized place to live in. With Internet becoming our tool to communicate, buy things, check bank account and pay bills, we need some type of control over greed of Internet service providers such as Spectrum.

David
from Ormond Beach, FL
Since took over from Brighthouse, Spectrum has been robbing customers left and right and no place to go for help. I started with Brighthouse several years ago under +-$20 and at the time Spectrum took over I was paying in $40, which went up to $49.99. And now it is asking for $69 for no reason. Thanks to our dysfunctional government, these crooks are free to do what they want, forgetting it was our tax money behind development of Internet. They have taken monopoly over the market and their greed has no bottom.

Julie Bridgens
from Houston, TX
Please pull up my file. my account numbers are 01085-083727302-9002, 01082-08373730-1001 My phone number the account is under is 330-856-4223. I had requested split billing last year as my company pays my phone and internet and my cable was my responsibility. Not only was your company not able to accommodate that, my service was continually turned off as they would apply all money to one account and not the other. Even though when I paid them I state this is for Cable, this is for Phone and Internet only. And the amounts would equal each bill. So after calling over and over and over we dropped your cable service and went with Direct TV as I could no longer handle the stress of calling multiple times every month. Since then they turned off my moden and phone with no notice - why they applied the money to the wrong account, also not once did a get a phone call asking about a late payment - so again you just turn off people had I gotten the call I could have told them to pull up the accounts and they would see the credit. I have talked no less than 28 people. Escalated to supervisors and managers who assured me my account was fixed that I didn't have two accounts. What did I get in the mail today a bill yet again for two accounts! I want someone at Spectrun to please do four things - 1) Review my account as it has so many errors it would serve as an excellent training opportunity. 2) I want a credit for $93.76 as I was held hostage to pay a compliance fee as apparently your system has no override when you make an error to waive the fee and turn on service Plus a refund for the $25 to do it over the phone as no way was I dialing back in to get someone else. 3) I would appreciate a call from someone at Spectrum to explain to me why I had to call so many times and what actions you are taking to avoid this is the future For instance you might want to use the whole account number as opposed to dropping the last 4 digits! Please note that the woman I spoke to on 5/7th when my internet was held hostage and Quvon this evening where the most helpful that I worked with on this nightmare.
I tried to upload my 4 statements but you do not accept a pdf file and that is the only form my scanner will send the file in. So please email me and I will be happy to email you my statements.

Maureen Hesprich
from Austin, TX
I called to inquire about the increase to my monthly bill and how I can decrease the cost. I was told basically nothing and she hung up on me.

Timothy R Carter
from Chatsworth, CA
I was never on Auto Pay and some how you got into my checking account and OVER DRAFTED my account in the amount of $275.00 not just once, but twice in 2 years. I have attached one of my statements just so the public can see what kind of company Spectrum really is, I am sharing this with the nation, I have shared this with Rip Off Report as well, this company should be BOYCOTTED. You really deserve no ratings, just because you changed your name, you are still the same CORRUPT company.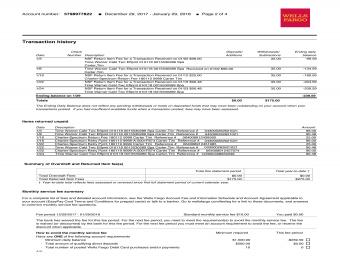 We just don't have the energy to contact Time Warner/Spectrum customer service again. We have reached out to you 4 times for information regarding our current service and possibly changing to Spectrum. Each time a different rep with a different story. Our current plan is terrible and our internet and TV is often going out. None of the reps offered to help with our current problem. There were suggestions to switch from Time Warner plan to Spectrum....unfortunately the cost and plans are very very expensive. We feel we will need to look at other options for these services. Funny thing, after our last call our TV and Internet became worse. Too bad you are not like your commercials because you clearly don't value your customers.

Christian Dragity
from Murrells Inlet, SC
I called today to switch my cable to Spectrum. Everything was explained and asked questions and I found the Sales person at the 1-800 number was fine but he left out something very important in his selling routine today. I signed up and got the conformation and that's where the surprise was in the conformation that he inadvertently neglected to even discuss. I was changing from HTC in SC to SPECTRUM. I have no contract to be bought out from I was clean and easy.. He was charging me $45.00 for one time set up fee.. NO I wouldn't pay that at all, this was a trick.. He was not forth coming about the numbers.. All three bundle 29.99 each.. with tax was $116.00. My confirmation was $163.00. I canceled the deal immediately due to this lie and underhanded doing. Now if I were you and you want my business? I would find the info in your system and call me back, apologize and maybe we can move forward. This is not a good practice. I have had Time Warner in the past and you need to be very straight forward with the selling practice. This is very important to your integrity in the business.

Shane Agno Field Op at Ala Moana Hub, Honolulu Hawaii, shane.agno@charter.com, 808 594-6713, e-mailed me and told me they need access to my apartment to fix a line in the building. I cancel all my work for the day, a Saturday, waited 3 hours, nobody showed up or called. I called Spectrum phone number, they don't even have any record of this arrangement. When e-mailed Shane Agno when I got back to office, he just replied brushed me off like nothing, not claiming responsibility of stood up someone he doesn't even know and stupid enough to agree to help him. I kept my promise and showed up for someone I don't even know, thinking he is Spectrum employee, much better company than old OTWC with terrible horrific customer service. I am wrong!!!!! I am very very pissed, this happened last week, I still can't get over this, I can't have closure. I didn't do anything to this guy and he treated my time like shit. He is a Spectrum employee. TERRIBLE TERRIBLE EXPERIENCE, SICK SICK SICK. Spectrum should be re-training these assholes first before busy painting work vans! I will never, never agree to help anyone from Spectrum again.

Judith Schaller
from Erie, PA
no tv for hours on 3/15/2018. The week before4 I had no phone service or any cable service at all. I need my phone and I am 72 years old, pay my bill on time and you need to compensate for no service. ty for your attention to this matter.\
Have feedback for Spectrum?
Thanks for your feedback!
Sorry. Please try again later!