Sonic
Sonic Complaints Continued... (Page 1)
89+ reviews added so far. Upset? Call Sonic corporate: 1-866-657-6642

My significant other saw the ad on tv went and had the foot long philly on a 12 inch bun . Hardly any meat and absolutely no flavor or taste ! I did have the pretzels $2.00 those are good !

mike cantu
from Granbury, TX
At Greenville,Texas / Sonic. Stopped by on Sunday 9/16/2018 & ordered 2-corney dogs & a lemonade for my wife, ordered the
Special you advertise on TV (that's what I asked the girl on the intercom to give me). Was Very Disappointed , the corney Dogs were COLD
& the Lemonade tasted just Awful like the bottom of a barrel. When we got off the car to bring it to your employees attention they informed us there was Nothing they could do for us, that the Lemonade was made by them mixing it up. My order which was the T.V. Special was wrong it was a burger & fries w/drink. We did not return it due to the fact we did Not Trust them to fix it or make it right after my wife saw the inside of the work area which she said looked Very messy & dirty. One of the employees asked her to please leave that she could Not come in thru the door.
We have been to at least 2 different sonics in Dallas in which we have had a Lot better experience.

Beverly Ruth Cockrum
from Knoxville, TN
I have tried to eat at Sonic the last two Saturdays and it has not been good . September 1 i was at the Sonic in Dandridge, Tn second in a line of four cars the manager came outside to holler at two employees to please come in they needed them. They continued to smoke their cigarettes and finally went inside two out of four of us left with no food. This Saturday i went to the Sonic in Knoxville, Tn at Walker Springs ordered a carhop special at 1:36 got it at 1:45 and it was so salty it was not edible. I hate this i have loved Sonic.

elizabeth herndon
from Loveland, CO
We go to sonic often here in Ft. lupton and was generally always great. I always order the ched. poppers and my son always orders the hot fudge sundae. This last two visits have been disappointing though as my poppers are cold and chewy. The hot fudge sundae seems to have suddenly gotten smaller. He complains that McDonalds are the same size for 1$. I know this location is looking for help but some days you can sit for 20 minutes for a tiny sundae???
I also noticed on my receipt that I got 49 cents change, how is that possible when I used my debit card?? Is someone skimming???
My receipt date is 8/31/18 and the receipt number is153

Donna Jackman
from Murrieta, CA
when we moved to St.George15 years ago the town had 2 Sonics. Now there is one left, with service given now there may be none soon, When we first moved there we could get ice anytime of the day. Now we are never allowed in St. George. My daughter who lives in Las Vegas has NEVER been turned down for ice Nor my sister who lives in Murrieta has any problem, SO WHY IN ST, GEORGE UTAH BE SO HATEFUL, Many times sometimes 2 or 3 times a week come for lunch or take the grandkids for burgers yet others just for me and my husband. But if we can`t get a bag of ice every so often Why not ,Eventually we will take our business elsewhere, If you look at the profit margin the cost is min, to sell and we are willing to pay, I hope you will please bring some attention to this matter.

Wait time in drive in was ridiculous

DEBBIE LANG
from Saint Paul, MN
On Saturday, July 8, 2018 I decided to treat my 5 boys to a cold treat since the temp was 92+ degrees. They decided on Sonic. We pulled in, ordered and then waited...and waited... and waited. I placed the order at 1;32 p.m. It was now almost 2 o'clock. Need I say, I had seen people all around us drive up, order, eat and leave in the amount of time we all sat there in the heat waiting for 5 drinks? I called on the button again, asking where our 5 cold drinks were and was told "They were on their way". We waited still. I finally got out of my car, went in and saw what I assume were 3 of the 5 drinks we ordered sitting on the counter. I was beyond livid at this point. I asked for the manager and requested a refund so we could go somewhere else. I was told the receipt with the refund would be out momentarily. I went back to my car, and Jesse came out with my receipt, reflecting the refund. Did I get even 1 word of apology? Of course not. He did say, have a nice day. Which I found unbelievably laughable as we were leaving as very unhappy customers. I have NEVER had worse service any where else ever. Completely inexcusable service. Not only have you lost me, and my 5 children as customers, but I have absolutely no issue with sharing our experience on social media as well...

Linda gordon
from Jacksonville, FL
They brought my order out I order 2Coney foot long tater tots and chocolate shake. And a #1 meal with tater tots and a sweet ice tea.
When checking my order I told the girl I should have another tater tot.
She took money and said you missing tater tot have a nice day. Call in the speaker and told the they said you short one tater tot .after about 15 minutes for no result. So I left but then hamburger was stone cold the tater tot was cold and what was suppose to be chocolate shake was a vanilla shake melted.My husband and I love Sonic but we are think about not going back.They gave me no receipt no straws no napkin.This was on July 14, 2019 a Friday between 11:45 and 12:15.@ The Normandy blvd store in Jacksonville, Florida. I paid $20.49.WHAT HAPPENED TO CUSTOMER SERVICE.

Vicki Ray
from West Point, MS
I went to the local Sonic in my town this morning at approximately 7:45 am. When I pulled into the parking lot, I was the ONLY car there. I ordered a large tea. That's all. EIGHT MINUTES LATER I still did not have my tea. I could see the workers sauntering around on the inside while the carhop was busy talking on her cellphone. I was just about to cancel the order when the carhop came out with the tea. She could tell I was not happy. She did not say hello, she did tell me how much I owed her or anything, just thrust the tea in my window. I wanted to throw the money at her as well as the tea but I did not. I simply asked her if she could be any slower to which she replied, "all day long." As I was leaving, she also managed to call me a bitch, but did not realize I heard her so I returned the compliment. Our local Sonic has steadily declined, especially with the workers and service. I WILL NOT give this Sonic any more business. I would rather drive 30 miles to another town and give them my money.

Karen Churchheus
from Athens, OH
The cashier rang up the wrong item and ran my card. ( She had to walk fro the counter to the window area to run it so I was unable to get her attention.) So when she came back she got the manager and the manager states she had to run my card to void the order, then rang up the correct order and ran my card again. So now I have 2 charges on my card. This was Monday 6/25/2018. The manager said that she had to run my card and could not return my money and that it would show a credit within 24 hours. I stopped yesterday 6/27/2018 to explain that both charges are still on my card. The receipt is no where to be found but I showed her my bank statement. She said she will check into it. I explained I probably wont be back, as all they had to do was refund me the difference the day they made a misstate. She said she understood she wouldn't be there log either!? I just want my money back for the order that was a mistake and that I did not order.
Karen Churchheus

Kristen Pike
from Bastrop, TX
Went to my local sonic in bastrop, tx off perkins an hour before close and was in a hurry so chose to do the drive thru instead of parking at a booth and wait for it to be walked out to me. Placed my order for a small coke float and a medium nutter butter banana blast, both with extra cherries. I was the only one in the drive thru and there were 3-4 cars at booths plus one group of about 5-6 people at the little table and chair area. Got up to the window and sat there for at least a good 15mins before anyone even came to acknowledge me much less take my money. Finally a guy came over an simply says, $4.06. Nothing more. Not even a repeat of the order. I hand him my cash, a $20 an he passes me out two half melted cups that had been sitting there waiting for someone to pass out to me the whole time!!!! Obviously that upset me at this point. After he hands me the melted order he turns an walks off. I open the drive thru windows an ask him if I could possibly bother him for my change so I could at least drink my ice cream since a spoon was no longer required. He points an says she has it an then ignores me once more before opening the windows about 2mins later with my change. WORST CUSTOMER SERVICE EVER!!!

Elsa Holtzman
from Anna, IL
Went to Sonic's on Jun 22, 2018, had ordered 2 foot long Coney combos, a Chicken tender sandwich from the value deals, and had told the attendant that I had a coupon for a free wacky meal given to my granddaughter at school. The order did not appear on the screen. She did read the order back to me. Have been waiting for my order for 15 mins. Carhop came and asked if I had ordered, I said yes, she said that the order showed up on another stall. She read my order back, I told her again that I had a coupon and asked why it was so expensive. She said that it was not deducted, I also told her that I had ordered the chicken tender sandwich from the value deal, she said ok. Well I was overcharged, they gave my a crispy chicken sandwich instead of the chicken tender sandwich that I had asked for. The carhop was very polite tho but still did not get correct order. Seems to me that they hear what they want not what the customer wants and tend to overcharge us. it was stall #20, check#496592, Jun 22, 2018.

Shannon Nichols
from McAlester, OK
They cant seem to get the orders right.. I'm tired of paying for food and get home and it's not right. How hard is it to get a super sonic cheese burger and get home and have a single party burger. Today ordered a crispy chicken. Sandwich and got home and had one chicken strip on a small bun.. I went back and all the employees are playing on their cell phones and not wanting to help to get my order right. If you cant get the sonic in krebs oklahoma on high way 270 to straighten up then we will take our business to somewhere else.. getting real sick of this play ground of crack heads u have working for yall. Then they want to sit and argue that I'm wrong when my receipt clearly shows what I ordered. Your business is a joke and is only getting worse. And I would like a reply from you showing that this problem is being taken care of.

David L Davidson
from Dickson, TN
My last four trips to Sonic has had some kind of issue. I have been eating at the first Sonic in Dickson TN since 1981. Then about a year ago i got a burger. When I took the first bite it was almost cold. First time that has happen to me there. Next time I went I got a couple of corndogs. Same problem as the burger. Several months past my wife and I each get a jr. burger. Hers is hot, mine is cool. Today I went to just get a couple of hot fudge sundae's. I figure with the past maybe it would be cold. Both of ours were over filled. My wife managed open and the slurp off the what was melted. I tried to do the same but to know avail. It is all over my fingers, in my lap, and now on my face from me trying keep from it dripping. I just got out of my car paged them inside what had just happen and took the sundae to a carhop and told them they can have it. I do not know if management changed out there a year or so back or what but it is not the same.

Eliska Morton
from Brazoria, TX
I went to this Sonic to get the usual treat for our group. We arrived about 6pm and placed the order we wanted. We waited about twenty then I pushed the button to find out when we would get our order was told it would be right out. This went on for another fifteen still no food. I called again to see when the food was going to be ready, then they sent out a carhop to ask me in person about what I had ordered, I repeated the order to her and she said they would located the order and send it out. Another ten minutes passed and still no order, called again and another carhop came out asking about the order, was told that it had been billed out on the wrong stall so they would have to replace the order and prepare it again. Waited about another fifteen minutes and the order finally came but it was not prepared as requested. The treat we usually enjoy was not the way that it was suppose to be. I paid for the order so my grand kids could have something to eat. I usually spend $35.00 to $40.00 a trip so this has been very disappointing was told by carhop that it was just a mistake like I was in the wrong to be upset about not getting good service. I feel that this problem needs to be addressed and fixed so Sonic keeps the good service reputation it has had. Thank you for allowing me to notify you of this problem.

Jennifer Rutherford
from Cleveland, TN
03/17/18-We ordered 5 corn dogs and my husband hit the pay cash button she was already coming out to the car with them. Definitely not enough time to have just cooked them. We left and on our way home noticed they weren't warm at all and were cold. They were nasty and the breading was rubbery.

Third time this week have messed up my order. There are multiple complaints on the local customer service. There seems to be nothing being done to remedy the problem of continued messed up orders on a daily basis.

James Nelson
from Grand Prairie, TX
I ordered a foot long Coney dog with tots and a shake it only took them 10 minutes to take my order then after I had waited 35 minutes more I left never got my food. I can get a steak and baked potato and a beer for twice the price and half the time. It's the worst service I've ever had in sulphur springs.

Olene Davis
from Normangee, TX
Stopped in Buffalo Texas Sonic on Wednesday November 16th at 6:05 P.M. Much to my disbelief, was never waited on after repeatedly pressing Help Button. Had not realized why 3 other cars had drove up and was there about 10 minutes each and had not been served. After waiting and finally driving off I saw 3 other Red Buttons where the customers had drove off. Sure those buttons might have, which I seriously doubt, could have been Out of Order. Needless to say, there's plenty of Glass windows there and they could have seen customers drive up and come out to take orders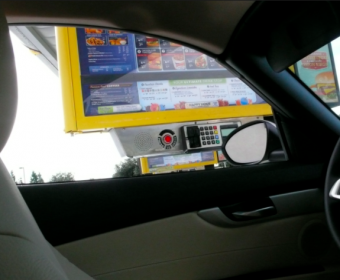 I ordered a slushie and when I got to work to drink it, it had contaminants in it. I do not know if it is hair or something else, but it was nasty. They should probably clean out their machines more often. (Rossford sonic) I have a picture on my phone, if you send me a number I can text you it.

Every single time, and it's usually 3 times a week, I order a Dr Pepper with extra ice. I have requested extra extra ice. Never do I ever get the extra ice. I have given it back and asked for more ice, and I have been given attitude, had eyes rolled and more when I did. I don't think it's a hard request to follow. Especially when they read back extra ice with the drink. As much money as I have spent at sonic, and such an easy request, I am really considering going elsewhere.

Michael Gloria
from Cost, TX
Is sonic allowed to deny me employment due too the fact that my spouse works at the same location I'm trying to apply for. The manager even talked about setting up a interview then said "I don't think it's such a good idea, it might be a distraction". But me and my spouse have worked at Jack in a Box together and we kept it professional. I'm very upset and would like to know if she is allowed to deny me. The sonic is located in Gonzales TX 78629.

Sheree Saddler
from Fort Lauderdale, FL
I visited the drive thru yesterday in Sunrise/Tamarac, Fl. The customer service was horrible. Our order was wrong twice and when we finally did get our food it was cold and tasted like it was cooked in old oil.

Mary Whitley
from Little Rock, AR
On Oct, 26 at 6:00 p.m. I visited a Sonic location on geyer springs and order a large oreo blast as I waited 30 mins. I saw an underaged child who look to be no older than 12 yrs old behind the counter playing with the drink machine, and his mother who looked to be the manager outside talking to a man in a white truck, while the child playing behind the counter. And the workers had to work around him asking him to go outside or move! I have never seen this before and was scared that the child would get hurt, and thought it was unsafe for him and the customers.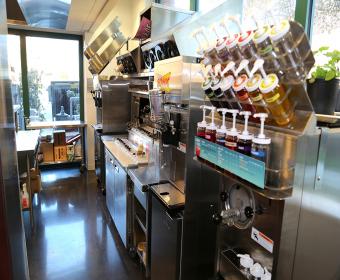 Tori simpson
from Houston, TX
I went to sonic on 2800 south may and go there often. Sunday around 2 I was up there ordering drinks an food with my kids and was getting confused on my order. The lady that took my order her name was Diane got real hateful. I told her that wasn't the right order on the screen and she said rudely.
I was like let me talk to your manager and she said I am the manager and I said your very unprofessional and she said so and hung up on my order. I push the button she never came back or took my order, all I know is she's very unprofessional. I will never go back there and my family has even said that I manger is always hateful an rude. Well I think something should be done about this manager.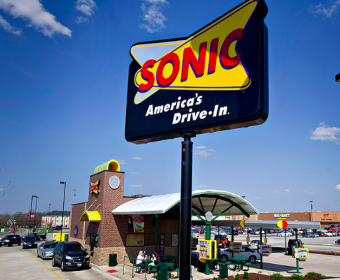 Rose Long
from Kingfisher, OK
Yesterday got two route 44 drinks at happy hour. One was a cherry lime Dr. Pepper the other a diet cherry line are. The total came to 2.90. There was just a small wedge of lime couldn't taste any lime at all. Today went to Sonic again and ordered 2 again on happy hour only today we got a ref cherry lime are and a diet cherry lime are. Well it cost today 2.51 less than yesterday and yesterday they didn't give me change back just kept it. All this through the drive through. Well today no limes at all and yes they repeated the order back to me.
It's been a while since I been there to get these lineages but have had my granddaughter.So we went I use to get a whole lime sliced in fifths. So my complaint is no limes, didn't taste like a lime, and kept my change and that would of been okay but I didn't tell her to keep the change and wasn't if thanked just shut the windows in my face. Today the Sonic employee was nicer but there is a big difference in the price. So it's like they just make the amount up. Thanks for letting me vent.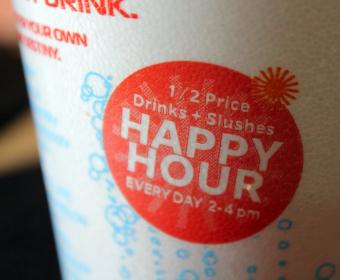 Betty Jamma
from Indianapolis, IN
They just open the Sonic on 4th in Hutchinson Kansas ever since we've been going there ever since it opened. They don't have any crates for Banana Split, eve customer service is terrible they never have any cherry cheesecake stuff. Oh, and one more thing. They never have any supplies so if it comes to the manager doing inventory or whoever does it they never ordered the stuff that they need. Anytime you go to Sonic and there's a menu you should get what you want every time we go there they never have anything to make the stuff that we want. Pretty sad.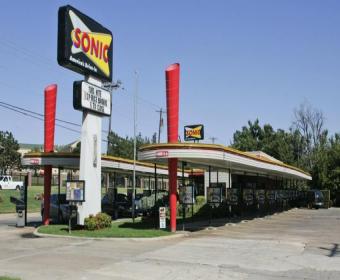 Danielle
from Albuquerque, NM
The person that takes the orders always has an attitude it never fails I would just like to come in one time and my order be right and i receive my receipt and the pass few weeks. I am given watered down drinks and when asked for a new one I get the same thing that I don't even bother to ask anymore when it's wrong. I love the good but can we get some people that can at lest act like they want to be there and maybe a order might get made right.

Sonic restaurant in Somerset Ma treat there Employee's bad they have them working 36 to 40hr per week how is it there take home pay is $90.00. I overheard the employee's talking that is down right wrong. How do expect those kids to live on that I strongly believe something against the law is going on in that location and I'm going to contact the BBB. It's time to stand up to Sonic CEOs and corporate headquarters and tell them what is on our mind!

greg jividen
from Woodbridge, VA
Went to sonic in Winchester VA. On route 7. Ordered our meal and we wanted chicken strips, all of us. Apparently they were out of chicken strips. So we had to order something else. So I pushed the button again and of course the girl answered how may I help you. And I ordered again. And once again I ordered for us and after I was done again the girl says I'm sorry we are out of tater tots. And I said WHAT! Never mind were going somewhere else. I dont care if you gave me a free meal everyday there. I would still never go back there.

Ralph McDonald
from Jasper, TX
Yesterday I went to the Sonic in Jasper, Texas and ordered a number 10 -5 piece combo. First I was told the hickory barbeque sauce doesn't come with that. It only comes with the hamburgers. (The barbeque sauce is listed on the number 10 on each sign at the business). Then I was told that fries or tater tots did not come with this order. I have ordered the number 10 many times there and got the hickory barbeque sauce and fries with my order. Why would it be called a combo if you only get the steak fingers?
I am not going to pay the same amount that I have been paying for the combo if I don't actually get a combo. And while I was attempting to place my order, the customer in the next slot was also having problems with his order. He was being told the same thing they told me. That certain things that came with his order he could not get without being charged more. Needless to say, I left WITHOUT my order. I hope that this matter will be looked into.

Been going to this Sonic for 20+years but lately......Saturday night and only 1 car hop, 1 cook? 15 minutes to get a corn dog, a #10 med. combo with two drinks. Ask for honey mustard, got home had no dipping sauce at all, nor mustard, even tipped the car hop. This was 03/05/16 6:55 p.m. Got order at 7:10. Last week ordered two jr delux burgers with small onion ring, car hop confirmed onion rings (twice), got home, had tots, no onion rings. Earlier last week, ordered jumbo popcorn chicken with honey mustard sauce, got home, no sauce at all. And these kids want a raise in minimum wage? I think not!
I'm no longer a sonic customer. You can thank the owner of the sonic on Harrah Rd. In Harrah Oklahoma. Employee cut backs, equals poor service which equals, one less family of customers. There's a McDonalds and Braums right next door. Years ago your name "Sonic" had meaning as in "fast service" . Not any more! Sad As everything in this country, Greed has taken over morals.

leola crayton
from Dadeville, AL
I got two burgers from sonic in alexander city and the patties were burnt and old and black. They were slow and the customer service was poor.

I waited in the line at sonic in Hinesville ha for 1 hr and when I got to the speaker to make my order the ice cream machine is down. Now it's known that if you come to this sonic you won't get your food fast but for this. I want to say a million words with this complaint about Sonic but I won't. Just that I'll never come back to this crappy service every again.

tina serafin
from Ringtown, PA
My daughter is an empoyee with this location for over 2 years now and we thought we have seen it all up until yesterday. As she was cleaning the mens restroom she found a hypodermic needle on the top of the trash pile!! She reported it to the manager and we haven't found any resolution to this matter as of yet. I would like for someone to tell me what the protocol should be in this sort of event. Thankfully she did not push down on the garbage pile otherwise she would have been pricked by the needle and GOD knows what that would bring. Both my daughters work there and this just puts the icing on the cake as to what happens there with the way it's run AND a case like this. I am VERY unhappy and hope for some sort of resolution as to what needs to be done in cases like this.

Lloyd Tucker
from Homosassa, FL
On 4/18/2015 at 7:56, I pulled into the Sonic on Highway 19 in Crystal River Fl. We probably hit the order button around 8:05. It took approximately 7-8 min. for them to answer the call. We were in the drive through line but they apparently closed it at 8:00, and they told us to park in a stall. When they finally answered the call, we had to repeat our order numerous time. It is now around 8:15. At 8:50, I called the order line again, and they said they had not even started our order, but they would have it out in few min. They said they had been having computer problems, but no one told us. We told them to cancel our order.
This is 3rd time the service has been very poor at this location, and the car hops apologized for the two previous times. I have no complaints about the quality of the food, but it's apparent this Sonic location has problems. I asked for the manager's name and they told me Lisa, and the person in charge last night was Sarah. We are originally from Shawnee, Oklahoma where Sonic started, and we have never had that poor of service and any other sonic anywhere. I don't want an apology, and I don't want any coupons, I will simply go 5 miles farther to a different sonic. This complaint is for information only on this substandard customer service.

Gay Lynne Mott
from Leesville, LA
Lake Arthur La sonic has horrible service. I JUST ordered 6 med blue raspberry slushed with XTRA nerds and the slush has under 5 nerds in them, one slush had ONE need in it. My bill was $10.84 and I gave the guy $21.00 and he gave me back $9.16. When I politely said, "sir, I gave you $21.00 he gave me body language and pulled a few $20's from his shirt pocket and said "ugh no ma'am you didn't because I Keep all my $20's in my pocket". Well sure you do and MY $20 was one of them. I politely said, son I am by no means accusing you of stealing from me and he closed the window in my face and was giving body language to the workers as I drove away. Needless to say, sonic in La will not see me again. Now on the flip side, sonic is Jennings is always spot on

I think Sonic has a decent look and feel to it, it certainly feels like a unique place. There's only one problem, tipping the car hops! They come out for a fraction of a second, and I'm supposed to tip them? If I could go through the drive-thru I would but some places don't have them. I understand and feel bad for the people but it's strange when they come out and expect to get paid to deliver my food. It's almost like a delivery driver expecting to get paid for sending a package that I paid for. I paid good money for my burger at Sonic, don't make me feel guilty.
Thanks for your feedback!
Sorry. Please try again later!