Samsung
Samsung Complaints Continued... (Page 3)
405+ reviews added so far. Upset? Call Samsung corporate: 973-601-6000

To whom it may concern:
I just filed a complaint about my Chromebook and neglected to list one of the important issues that I have with the device: It does not print everywhere! I must be with a cloud ready setup. That means I will need to buy a new printer for home. Also, the printer that I use in the office is hooked to our computers remotely. I had the guy from the printing place come over to see why I cannot send anything and print it in the office printer and he said it will not accept things from the Chromebook, not set up for that and that it would be a large cost to change it.
How disappointing!
Sincerely,
Susan E. Speir

I've had cells phones since the late 90's. The only phone I've had with NO problems were SAMSUNG until 9 months ago I have a Samsung with Sprint and I've had so many problems i don't know where to begain. I've taken it back 2 times. I had to turn it in and get another one but it was used because my contract was not up for 2 years. So if the screen is not "freezing up" then I'm not able to dail out. Or my calls are dropping when I'm walking down the street. i've been in situations where i could hear but the person on the other end could not hear me. This phone is really a DISAPOINTMENT to me because I've had other phones and products by Samsung and NEVER had a problem.

Bought refrigerator in 2011 since then have been haveing problems with the refrigerator freezing up this is about the third time and i have two babies under the age of one the last time was this thanksgiving I would want to know if we could replace it with another one the people said that would be determined by the repair men not best buy or u. This is really awful to have this happen over an over again. I hope there is someone who could help me with this problem. aloha christina correa 11/23/12

I bought Samsung LED TV from Thailand (Sai international trading) in March 2012 and from nearly two months we are getting burning smell from TV also TV screen has a line . It gives a impression that TV is buring from inside and may affect us any day. Twice I got electric shocks from this TV.
The problem is Tax return officer at Airport kept our bill & we in hurry forgot to take a copy of the bill. Now we tried contacting Sai trading thailand over phone to fax us the bill but they seem to be least bothered also VAT refund team of thailand doesnt want to help.
We are going to counsumer court this coming week and we need justice as this product may affect our life.
Rahul (India: 9986142826)

Purchased a galaxy note 2 in favor of a galaxy s3 and an iphone5. My mistake was even thinking that Samsung was capable of making quality products. Word of warning, Samsung consumer electronics, or anything with a one year manufacturers warranty might look nice but in terms of quality, Samsung doesn't care about the consumer. As for phone and customer support, they transferred me three times in one phone call and then finally hung up on me. I understand if technical jargon is not a universal language, so hire people that can understand it. Samsung has been around for a while, but they operate like a new business getting it's legs, products and support. I hope apple tears a new one in you, at least the money I spend with Apple is well spent.

I had ordered for the free 16 gb card with my new samsung S duos on 8th Jan. The numbers provided on the samsung promo website are out of service and nobody is replying to my mails from the email id given on the Link. How am i supposed to get in touch with them. I have called at samsung customer care but no positive response has been received. Where is my free 16gb memory card and how can I get a contact number for samsung at once. I will not rest until I have this!

I purchased my Samsung Refrigerator approximately 2 years ago. On March 17, 2013 the refrigerator and freezer stop working completed. I called Sears to arrange for an appointment to come a fix the refrigerator that I so proudly purchase for over a thousand dollars. Sears charged me a fee of $65 just to come out. The Sears Tech told me - the nain board is bad and also the display board blinks needs to be replaced.
I have a house full of Samsung product from TV, cell phones, and tablets. Samsung is suppose to be a good product but I find myself with a refrigerator that does not work and will cost at least $650 to $750 to repair. I did not expect my refrigerator to go out on me after having went to the grocery store the day before spending over $300.
Brand: Samsung
Model# R5261MORS
S/N# JJ664GBC233007288
I am very disappointed in Samsung product not living up to their full name. The old saying is you get what you pay for but I in this case $1000 plus dollars down the drain!

Bought a 60 inch smart tv 4 weeks ago and still cant get on the internet. It was delivered with a port that was not working. been waiting on a part to lupdate my brand new tv... I was given false information, I have been lied too by company employees. I have spent over 2 weeks and 4 hours talking with Reps. I just hung up the phone once again 4/4/2013 being told that they had an incorrect address. all the other calls they had the correct address
but now they had an incorrect address hmmmm??? This company must really be screwed up!!! I was once again told the part is in the mail. Next week it will be 4 weeks i have been waiting for lthis part i cannot use the features of my brand new expensive tv until i get thsi part. I will never buy Samsung again not because of the product though i'm really not sure if the product works until i get the updated part, but becasue they have no integrity in dealing with customers. I will make it known to anyone looking into buying a Samsung product to beware the company does not care about service to its customers. And the reps lie.

Good afternnon,
About 4 months ago, I purchased a Samsung Smart TV. I purchased a Samsung because I was told they were the top of the line televisions on the market. I have enjoyed the TV so far and have only had a few problems with the Smart Hub apps. I have had an issue with one app since I purchased the TV, and just recently, I encountered an issue with another app (one that I use often). I decided to call customer support to get some help with my issue.
Here is where my complaint begins:
I explained the issue to the operator. Right away she acted like she KNEW what the issue was. She said, "Your TV has a virus" and then continued by saying, "If you don't take care of this now, the virus could spread throughout your system eventually make it unusable." This is when I began feeling the pressure; I could tell this was turning into a sales call. She told me the price for technical support is $99.99. I quickly told her that I wasn't going to pay $100 for technical support. She again warned me of the "virus" that was quickly spreading throughout my system. I again denied the technical support. She put me on hold and returned very quickly; "I have gotten the approval to give you 50% off technical support for $49.99." Here lies my first issue: We all know that EVERYONE gets this "special approval" for 50% off. The initial offer of $99.99 is just to see if you can get more money out of easily influenced/manipulated people. I did not expect this sketchy sales tactic from a prestigious company like Samsung.
At this point, she went into detail on how technical support would not only fix my issue, but prevent future issues as well. She said, "Technical support can remote into your TV to fix the issue and then configure and optimize your settings to prevent future issues." Still not convinced I, for the third time, denied the technical support. She then transferred me to a "supervisor." I spoke to the supervisor and she too warned me of what would happen if didn't take care of this issue (virus) and assured me that technical support would remote in and have my issue fixed in 10-15 minutes. I remained skeptical, but she continued to push purchasing the technical support, almost threatening me that my TV would eventually become unusable. Eventually, I caved, gave in to the sale, and purchased the technical support. I was not happy about it, but the pressure got to me and their persistent warnings/threats made me feel like they were my only choice.
After a lengthy wait on hold, I was connected to a technical support technician. I explained my issue to him thoroughly, just as I had done before. The first thing he asked me was, "Have you tried turning your TV off and then back on?" Seriously?! Is that the type of technical support I just paid for? We went through several other steps, most of which were common sense and I had already tried. I don't know what kind of knowledge/training your technical support personnel have, but I was not impressed at all.
In the end, it came down to a simple reset to fix the issue. I asked the technician, "Did I really just pay $50 to have you tell me to reset my TV?" I then asked him about remoting into my TV to fix the issues and reconfiguring my settings. He said that they DO NOT have the ability to remote into anyone's television or do anything of the sort.
I demand that I have my money fully refunded. I did not pay $50 for information that I could have found on Google (which is likely where your technician found it). I paid $50 for someone to remote into my TV, fix the virus, and configure my settings to prevent future issues. Also, my issue was not fixed in 10-15 minutes; closer to an hour.
May I suggest that you reevaluate how your operators sell your technical support? Not only are they very pushy and make you feel threatened, but they lie to you! I've been in the sales industry, and if there's one thing I know, it is to NEVER lie about what you're selling. These misleading and manipulative sales tactics are completely unethical and an embarrassment to your company.
I am extremely disappointed and dissatisfied with your customer service and, at the very least, expect a full refund.

I M Dinesh & Recently one month purchased Samsung Galaxy Grand Duos-but aftera week there is a problem in battery back up & Even 3-4 hours battery backup not there. Please let me know how to rectify the Battery backup problem in Samsung Galaxy Grand Duos.

I bought a Samsung LCD 52" inch TV three years ago, and now the TV has vertical lines on the screen. I called Samsung customer service and told them my problem. They told me it sounded like bad cappacitors, and that they would send a repair service out at no charge because these cappacitors are under Samsung warranty. Service repair came out to my house and replaced them, but I am still having the same problem. The service tech said that the TV has a bad panel and the charge to repair it would be $750, parts and labor. I called customer service back and told them what the repair service said, and they said that Samsung doesn't warranty panels, and there was nothing they could do for me. I'm sure I'm not the only person that has had this problem, I've seen lots of complaints on the internet about this defect. I wish Samsung would warranty more parts on their TVs so people like me and others dont have to take a loss when purchasing a Samsung. They should live up to the standard of what they advertise their product as. I paid $1500 for the TV, and now I am out of a TV. If there is anyway Samsung could compensate me for my loss with repair or some form of compensation, it would be greatly appreciated.

Sir/ Maam, I am a Samsung Customer but not feeling esteemed any more due to the issues I underwent because of poor services. Since beginning my phone had one or the other issues. I went to the service centre for the same but every time the issue persist.
I fail to understand why the service centre couldnot rectify the issue even after giving the phone to them 4 times. In a span of a year almost half a year the phone had some trouble. I also requested the service centre to replace the device if necessary but they dint paid heed.
Now my phone has stopped working completely, its nothing more than a plastic toy which a 2/3 month old kid can play as I cant open it or use.
I feel dejected to write the mail to a reputed company like yours for poor services. I request you to kindly get the issue sorted on priority basis and if required please replace the device (samsung Galaxy ST I9003, IMEI 359374/04/123106/5 ).

I have bought a samsung mobile model no. Star 2 (GT-S5263). i'm getting a problem of this phone whenever i open internet sites like song.pk, you tube, gmail etc. So i went to samsung center (Technocare, noida sec-27, near noida sec.18 metro station) they had checked two time hand to hand and 3 times i had submitted on service centre approximate 20 days. but they could'nt solve this problem and branch manager has told me we are not getting what is the problem of this phone.
That's why i told to them if there is not solution this phone so please replace this phone but branch manager told me i will talk to my senior noida samsung branch manager mr. sandeep then i will reply u, alos i have talked to mr.sandeep he has told me you will get proper solution withing two-three days but i didnt get any solution of this phone. they are alwasy delaying this problem.
I complain morethan 20 times on samsung centre but they didn't given me any solution to my complain. So please solve my complain as soon as possible.

Hi, I was purchased Samsung Mobile C3330 CHAMP2 from Mobile Sales Center UNISERVE TELECOM PVT LTD, 1st Block, Rajajinagar, Bangalore on 06-01-2012 bill 09560/11-12 .After use of only 2 days, the mobile automatically switch off after receiving call. Hence i submitted the mobile at its authorized service center "Samsung Service Centre, VAISHNAVI ENTERPRISES, NO-3/84,WARD NO -3,Kalamma Street,Bellary,karanataka. " on 19-01-2012 . The service center's agent told me that the problem of software then after two days the service centers agents told me that the it has been mother board problem but the service center as not responding me properly , Till the date they did not solved my mobile problem , Telling irresponsible reasons whenever I visit to the service center . About 3 week I did not get mobile back. Pls solve this issue as soon as possible or pls refund me .

I live in Mallorca Spain...I purchased a monitot in sept 2010 ..it has been in for repair 3 times about to go for the forth ..problem
buttons do not work
keeps turning of and on
or never turns off
auto adjust keeps flashing up all the time
screen now does not work at all
I know its the monitor because I put my old screen on and its perfect...and this problem is know on the monitor
I have tried for an exchange /refund with out any luck and not being able to speak Spanish does not help
The customer service is so bad ...we have many Samsung items from tvs to washing machine,camera etc with out any
problems thats why we purchaced this monitor.
Please tell me what to do,I am a pensioner and this is my contact with my family .much needed.
regards Carol maskell

i had approached samsung service centre of secunderabad, Just opposite to Chermas/Paradise centre. My mobile Phone model no. C-3262 (champ neo) having complaint of voice is not audible to recipients. i had purchased it on 15/11/2012 & within 5 months, i had approached your service centre for 3rd time regarding the same problem. The Service centre executive asked me to go to Abids Service centre for want of spare part (mike). he advised me to go to another service centre for want of spare parts or to wait for 15 days to repair the handset. Is it justiciable to approach another service centre for want of parts. it seems like govt. organisation and in these days it is not possible to live without phone for 15 days. hence i am requesting you to get repair of my mobile No. C-3262 of customer name: S. RAGHU BABU at the earliest duly warn the concerned service centre....thanking you sir...s. raghu babu... mobile No. 8712379999 & 9700934909

Purchased my phone in Hong Kong, thinking this is an international company so if anything goes wrong I can have it repaired in Australia. My phone fails after 3 weeks, screen is totally white. I phone your support line to be told that you don't repair "international phones". Why would this possibly be, has it something to do with that as Australians we are ripped off on price, phones cost twice as much here? and you want us poor Aussies to suffer if we are lucky enough to buy one overseas. Why wont you honour your international company status warranty, surely the phones are all made in the one factory or to the same specifications worldwide. Please advise as soon as possible as I need my phone and I need an answer to go to the Telecommunications Industry Ombudsman with.

I have a galaxy note 10.1 (N8013 model). I'm wondering when I will get the Jelly bean update for my tablet. I remember you guys said we will get it in the 4th quarter, but I haven't heard any further information about the update and it's now December already. One more thing, why are we getting the update after the galaxy tab 2 10.1 which is the older tablet than us. To be honest, you guys have to be rush in updating software for customers. It's been more than 6 months since google introduced Jelly bean 4.1, and its ridiculous because they just introduced jelly bean 4.2 and we haven't even received 4.1 update yet. This's really unresponsive of you guys. You guys have a worst after sales support that I ever experienced.

iv owned my galaxy 3 for 5 months and never had any problems , over night my phone has stopped working through no fault of mine. I have insurance and its under warranty. My provider has given me a loan phone which is no good to me as its a very basic phone and not capable for my needs, they are not helpful and don't really want to know about my problem phone and say its going to be 4-8 weeks before it will be repaired, this is not good enough.
I feel as though my phone should be replaced with a new one, if the problem was caused by something iv done wrong then i would except the solution being proposed however its a problem occurred by no fault of mine .
I love my phone and all the features and have been raving to all my friends and family about how good the galaxy is. The provider gave me no choice about getting my phone replaced under warranty because they wouldn't give me a loan phone if i contacted the insurance company ,i pay the provider an extra $14.95 per month for insurance.my providers details are TELSTRA SHOP, NOOSA CIVIC CENTRE , 28 EENIE CREEK RD ,NOOSAVILLE, QLD, AUSTRALIA 4566 .
Could you please help me and maybe contact the shop and ask them to help by either giving me a new phone or at least lending me another galaxy 3 so i can resume my work without the inconvenience of the use of an inferior phone. My phone no is 0421104875 if you would like to contact me. Thank you for any help you might be able to give me.

I own 2, Samsung S2 phones and recently I'm having problems opening my data from the samsung's "Memo" apps!
When key my password, it prompt me to the homepage of the "Memo" and I can't see my data which consist of my password of my credit cards of 5 banks! Both phone is having the same problems!
I call the support from Samsung Singapore and was very fastration that the support gay had advise me to clear all the data from the "Memo" on one of the phone and all my data cannot be retrieve! Now I had to call all the bank for new password and I'm on a trip in a few days time!
I try to use the phone that he told me to clear all the data to test again by creating another new data and it has the same problems but the support side can't give the reason why??
Samsung has a very bad product knowledge support team! Suck!

I brought a tablet with an offer of £50 cash back, I fill it the paperwork on email and sent it was told it would be paid into my bank account within 30 days this was in December and I am still waiting. I have sent several emails and had a few replys but nobody has actually followed it through and given me the money. I chose the Samsung tablet because of this offer and wish that now I would have gone for the iPad. I still am trying to get this money back and would like if you could help me with this.

We purchased a Samsung Microwave late Novemer 2012. Starting in December we have had nothing but problems. We call to get it fixed in January, and to this day we are still trying to get this problem resloved. When last I called your company they told me I now qualify for a replacement, with me paying for a new installation. ( yes I can get receive money back in 20 days), Really!!!! ) When I asked to speak to management, I was told it would take 2 days more, this was 3 days ago. Since then I have called back to get a new one.....again I have to wait 3 to 5 day for the store to call me back. It seems to me that since the micowave is not even 90 days old your company would be in the business to make me happy. Much less provide me with a new microwave. Have you tried cooking lately without a microwave for this long?

We bought a refrigerator in April 2012 and it stopped working in October 2012. We used the warranty service and Samsung Tech (NISI) telling us is Defect Air Compressor and need to get replace. But NISI have to order the replacement Air Compressor it take about a week. We can't wait that long so we call BestBuy and they get the replacement unit replace within 3 day. We already lost $800 worth of food. In December 1, 2012 we noticed the refrigerator running with loud noise and water leaking out from the ice-maker tray and freezer display 80 degree, and cooler display 38 degree. So we call Samsung request for service since we still under warranty, it take 2 day for NISI called and we request for afternoon appointment; they flat-out told us that they don't do afternoon service and schedule us for Dec 8th which a week without refrigerator and all we lost all the food for second time since we buy the Samsung Refrigerator. Samsung stated they have no control over the service company and that is garbage. Any company you use is a reflection on you! So incredibly disappointed and feel like we've been taken advantage of with this warranty service. We want Samsung to replace our Refrigerator.Peoples beware! Don't buy any Samsung Products! 26 cu. ft. French Door RefrigeratorModel #: RF267AERS/XAASerial #: 21830NISI Service Ticket : 4117170921

I purchased a Galaxy Tab in December and waited the required day to submit my claim, on 16/01/13 i received an email confirming the claim had been validated and would take 30 days + 5 days for bank transfer to recieve. I received payment on 7/3/13 after many phone calls. I have however despite callingv every week not received the SD cards that was also part of the offer, forover the last two weeks i have been promised they have been sent twice by recorded delivery and havent turned up, can you please provide proof of the tracking numbers as i am thinking that the deal was a scam and as such will be contacting Trading Standards to report false advertising. I can be contacted if needed, howver false promises to send again will not be listened to, we can however now discuss compensation for the stress and financial loss of calling your department.

We have a samsung washer bought new 4 yars ago - model #WF-J1254/XAA. it came up with error message 4E, we did everything we could but had to call a service man out for $79,00. H said it was a bearing and it would cost hundreds of dollars to repair it. H e said it wouldn't be worth us to spend that amount to have it fixed. I am writing this because I am very disappointed in your product and would like some kind of compensation for the short term endurance of this machine, I will never feel comfortable buying another samsung of any kind. I will await a response from you.
Kathy Maynard 1833 Oakdale Lane N Clearwater Fl 33764 #727804-9286

I had purchased a Samsung galaxy S on 23/08/11 & on 14/10/11 by mistakenly i had dropped it from a height of 1 feet on the cushion of my sofa-set(a very soft thing) and my screen just got broken. Is this is the quality of samsun a Rs19000 phone's screen is broken by getting hit to a sofa's cushion & now they are saying that it cant be changed in warrenty & it will be on chargeable basis. Earlier i had purchased ***** company's phone only, this is the first time that i had purchased a samsung phone, but i think this is the 1st & last time that i had purchased a samsung mobile.
My Samsung Galaxy S Display stopped working, I took it to Vodashop Menlyn repair Centre i was told by a Guy and Lady at the Service desk that they will not book in my phone under a warranty repair as it's physical damage anf it would roughly cost me R2800.00 - R3000.00 to fix! People working behind the counter could say exactly what was wrong with the phone without opening it or anything. I am very Dissapointed in Samsung and Vodacom! That phone has been protected like crazy has never seen a Bump and has never been dropped it's only 4 Months old and the pathetic staff at Vodacom Menlyn expect me to pay R3000.00 and will not book my phone in under warranty?

My work has taken me from Missouri to Brookville PA. for 6 weeks, once I arrived here on 02/07/2013 I realized I had very little to no reception not only on my phone but also on my laptop which I have a Sprint air card garenteed to work any where...NOT!!! I called daily to try and get the service fixed so I could receive and send calls, every time I spoke with someone they would try and help me for a while then they would promise to call me back, just to get me off the phone, then never call back. I feel that Sprint is nothing but a bunch of trained liers, take your money and run. The kicker is when I spoke to the department that takes care of the air card, They told me strait up that my air card would not work in this area which I appraeiate the truth however when I stated that I should not be charged the 50.00 a month since my service is not available, I was told that is not there fault I chose to go to an area where there is no service. What great customer service right...The agent then went on to advise me that there are sites bto go to that tell you where there is service and where there isn't and I should have checked this before traveling...WHAT Are you kidding me? I explained to her that when "Sprint" talked me into the air card they promised it would work anywhere, she then told me NO ONE at sprint would tell me this, I explained that they did. This agent was rude and acted as if I was trying to take money out of her pocket, in reality she has angered me to the point I will tell EVERYONE I know that Sprint sucks and I will never use them again and I plan on changing to another carrier as soon as I can. I refuse to be talked down to by someone I pay money to, the story goes ona and on, this is the light version, yet NO ONE in Srint gives a shit, I am just a number to them. Now if I don't pay my bill on time (which I'm always early) they will be right there the day after the due date to shut your service down, hummm sounds like there prioreties are extremely screwed up, in the past 10 days I have learned to really dislike Sprint to the point of changing carriers and I would love to place a bilboard add in a major city dissing there piss poor customer service.

On 4th December I submitted a claim for £50.00 cash back. I received an email back saying the following - 'Thank you for submitting your claim for the Samsung Back To College offer. Your online claim is now complete. Claim Reference: 186907
All that is left to do to is wait for your claim to be validated. The checking and validation process may take up to 14 days after claim submission so please expect to hear from us within this time frame regarding your claim.
Successful claims will be settled electronically using the bank details provided during your application. Please allow a maximum of 45 days from validation for settlement.'
Since then I have heard nothing, I have sent them emails and only got back automated replies. I have tried to phone them several times, but even when my call seems to be about to be answered the line has gone dead.
This is shoddy service and I would like the situation resolved. I made a purchase partly on the strength of the £50.00 cash back offer.

Copy of email trail.
Your response does not answer and conflicts with your own T&cs 1.As per the terms and conditions on the website the handset that is sent into the reclcying company needs to be in working condition.My phone was in good working condition when I sent it to you and still is in good working condition after you returned the phone to me.2.We are unable to retrieve pictures from the recycling company as they inspect the phone and report details back on the condition of each handset as they inspect a number of handsets daily.Ihave provided you evidence that shows the phone was sent in good condition and when you returned the phone to me without my  consent, it was still in good condition. The photos I sent contradict your information.3.The £9.99 charge is a charge for all the administration carried out by the recycling company in sending an envelope and returning the device to you. I did not ask for the phone to be returned I asked for the issue to be resolved.I would like me £9.99 refunding as you have failed to honour any of my requests or comply with your own procedure.regards Mark.Sent from Windows MailFrom: SamsungTradeIn@dataselect.co.ukSent: ‎Friday‎, ‎22‎ ‎March‎ ‎2013 ‎11‎:‎47To: mxlawton@hotmail.comGood morning We have looked into your case. As per the terms and conditions on the website the handset that is sent into the reclcying company needs to be in working condition. We are unable to retrieve pictures from the recycling company as they inspect the phone and report details back on the condition of each handset as they inspect a number of handsets daily. We would therefore need to close the case as when received  by the recycling company the phone was in the condition they reported. The £9.99 charge is a charge for all the adminstraction carried out by the recycling company in sending an envelope and returning the device to you. Kind regards Samsung Trade in Support Amit Joshi 0844 854 0415From: mxlawton [mailto:mxlawton@hotmail.com] Sent: 20 March 2013 16:56To: samsungtradeinSubject: Fwd: Samsung Trade-In PromotionHi, Have you been able to address this issue?Sent from my Samsung Galaxy Note II LTE on Three-------- Original message --------From: mxlawton  Date: 15/03/2013 20:11 (GMT+00:00) To: SamsungTradeIn@dataselect.co.uk Subject: RE: Samsung Trade-In Promotion Hello,I do not think your recycle company will be able to send photos of my aledged broken phone. The phone has been sent back without my permission or request, also i have been charged  £9.99 delivery without my permission.What really tops it all,is that my phone works perfectly and the screen is perfect. This is a direct contridicition to what Abru Iqbal said over the phone. "Screen is broken". See attached image.What are you going to do about your mistake and my loss of money?Not happy Mr Lawton.Sent from my Samsung -------- Original message --------From: SamsungTradeIn@dataselect.co.uk Date: 14/03/2013 15:16 (GMT+00:00) To: mxlawton@hotmail.com Subject: RE: Samsung Trade-In Promotion Good afternoon We are currently investigating your query with the recycling company. As soon as they have provided pictures we will be in contact. Kind regards Samsung Trade in Support Amit Joshi 0844 854 0415From: mxlawton [mailto:mxlawton@hotmail.com] Sent: 14 March 2013 08:40To: samsungtradeinSubject: RE: Samsung Trade-In PromotionHi,Any newsSent from my Samsung Galaxy Note II LTE on Three-------- Original message --------From: SamsungTradeIn@dataselect.co.uk Date: 13/03/2013 15:36 (GMT+00:00) To: mxlawton@hotmail.com Subject: RE: Samsung Trade-In Promotion Dear Mr Lawton, Apologies for the delay on this, I have still not heard back from the recycling company. I will follow this up with them now and get back to you by close of play today. Kind regards, Abru IqbalTeam LeaderSamsung Trade-inTel: 0844 854 0415Email: SamsungTradeIn@dataselect.co.uk From: mxlawton [mailto:mxlawton@hotmail.com] Sent: 13 March 2013 08:53To: Abru IqbalSubject: RE: Samsung Trade-In PromotionWhy does it not meet the requirements?Sent from my Samsung Galaxy Note II LTE on Three-------- Original message --------From: Abru.Iqbal@dataselect.co.uk Date: 12/03/2013 15:13 (GMT+00:00) To: SamsungTradeIn@datasel

I purchased a Samsung fridge in April this year from Retravision at Kingsford and within 10 weeks of the purchase the refrigerator has broken-down. I contacted the retailer (Retravision) who then sent out a repair man to inspect and fix the problem. After the inspection, the repair man had found a colony of coachroaches living in the computer generator at the bottom of the fridge which result in the breakdown of the fridge and all my food to spoil. The fridge cost $1500 and there was $250 worth of food in it.
After 5 months of continued dispute Retravision refused to replace or refund the product, but have given me a loan fridge for this period of time. Now I'm at he stage where I have to present my case with evidence to a tribunal. My evidence includes what I have witnessed, which know body should ever have to go through. Fridge should last regardless if it is sold with cockroaches living in it or not. Surprisingly the loan fridge is still working. All my other electrical appliances still work!

Three weeks ago, I bought a Samsung ML-2160 printer from Carrefour Egypt and it had a faulty cartridge. Your Samsung Metra maintenance store would not fix it or change it. What is the remedy to this problem? Thank you.

I wrote a complaint to you over a week ago and have had no response. I bought a new samsung washer a little over 4 years ago and am having to replace already because a bearing wore out. I am very upset about this and disappointed that your machines are not made better to last longer. I gave you the model number in my last complaint so you can refer back to the 1st complaint. I am also going to call or keep writing until I get some sort of answer, Now i have to go out and buy a new washer for $800.00 I paid $900.00 for yours just over 4 years ago. I feel like I deserve an explanantion and some sort of compensation or some type of rebate to buy this new washer. Please respond to this complaint.

I bought Samsung Galaxy S3 Mini with IMEI #354707/05/018875/0 color pebble blue on March 9, 2013 at $499. After opening the phone, I received an update software notification on the OS. I updated my phone and then it went black. It never opened again.
Unfortunately, the company Digicel, from where I bought my handset didn't want to take on the responsibilty on its warranty. As far as my concern goes, the operation system crashed down while I was updating it. Hence, I am not at fault. However, I cannot redeem/get my warranty right.
I only used the phone until March 15, 2013 and as a loyal customer of Samsung, I am demanding to get a better quality of handset and customer service from a world-class company like Samsung. I expect to get an action from this complain. Thank you.

I had a Samsung t 429 I called and stated that the screan was white. The gentlman stated that he would send out the same phone but when I received the phone it was a Samsung t 249. I was told to send back the Samung t 429 along with the battary and car charger so I did.
With talking to my lawyer he stated that I have the right to brake the contract do to the fact that I was not sent the phone I was promiss and that the gentleman did call and state that there was no Samsung t 429 and ask me if I was willing to wait.
It coast me $ 40.00 for a new phone case, car charger and headset. You broke the contract not me so I have the right to cancelle my contrace without payiny a early discontact fee. I have also filled a complet with the BBB.

I am a loyal Samsung customer.... Love my note when it works.. It is currently on the Fritz...this is my second phone.i have already had one replaced... I called to get a phone sent to me so i could send this one back like i did the first time....and she said they don't do that..which is clearly a low because that what i had done the first time..
It is still under warranty no damage at all... I paid good money for a warranty phone that stopped working properly... You sent one replace and i sent the old one back..... That is what i want done...please respond.. Not trying to get over on anyone... Just want to be treated fair considering this is the second device i have Goran that doesn't work properly.

bought a 32 inch flat screen about 2 years ago from Costco and won't come on now. We don't even use that tv. As a matter of fact we only subscribe to basic cable. I am disappointed that the tv is costing me more per year than the cable. I have older tv's that have lasted me 12-20 years.
I'm hoping Samsung with look into this since i read a lot of complaints on the internet for similar problems.

I bought a new s3 phone and about 4 days after i bought it , it was in a desk standing on it;s side and fell over in the droor on it;s face cracking the face. I don;t think it should have broke. I sent it in to samsung and they say they need $339.00 to fix it. I have bought 7 or 8 sumsung phones and never had a complaint. I beleive this should be warranty. can you fix this matter? thanks

This has always been a faulty model and after many callouts to repair over 5 years with a no show today, Samsung must now relace this fridge/freezer .
Please refer to: Ref No 211376462 for longstanding issues.
Job ref: 4127437701 is the most recent request with no engineer attending today, as planned. Not acceptable.
Please treat this as a formal complaint and act immediately to replace this faulty model. This has previously been exposed on BBC Watchdog.
Thank you.
Kristin Akinkugbe
62A Bassett Road
London W10 6JP
020 8960 2343

Good Day Sir and I am one of the loyal customer for Samsung mobile. Recently I bought a mobile Galaxy grand on 1st March 2013 from the Samsung (EROS ELECTRICAL GENERAL SALES AGENT FOR SAMSUNG IN DUBAI) shop which is located inside Deira City Center.
On 5th day there was a technical problem in a mobile due to which one of the key was not working. First of all I did not believe that it can happen to a brand new mobile which was bought just 5 days ago but unfortunately I was right about it & there was a problem .
I gave back the mobile on the same shop on 6th of march and clearly instructed them to either get me a replaced phone of same model which is as per the Eros terms and conditions or return my money back, because no one is going to accept a repaired mobile which was just bought 5 days ago.
The mobile was sent to the service center and they repaired my mobile without even informing me and after chasing them so many times they told me that my mobile is ready for collection from the Eros shop from where I bought because the software has been updated.
When I spoke to the concerned guy in Samsung from complain department Mr. Salman he told me that he cannot replace the mobile and for this matter I have to contact Eros electrical from where I bought and when I went to the Eros shop on 18th of March at 12.30 pm , after explaining my problem to each and every one of the sales guy there including Mr. Julian( Sales man), Mr. Kapil and also to one of the manager of sales service which I believe to be Mr. Marvin, my problem is still the same and unfortunately I had to leave from there at 1.45 pm because I skipped the office hours at lunch time so I had to go back as I was getting late.
After spending almost one and a half hour in the shop and after explaining to each and every one of the employee as mentioned above still I had to leave the shop with my problem unresolved. They keep on telling me the same thing that there was a software problem which has been resolved whereas I clearly told them before handing over the mobile to the Eros electrical that I need a refund or a replaced mobile as I am not going to accept a mobile which will be repaired in any case due to any problem irrespective of being a hardware or software problem, because I don't think that any wise person who will spend Dhs. 1500 for a branded mobile in one of the biggest branded shop (SAMSUNG) in UAE and then on 5th day he has to give for repairing. They kept on telling me that it is a software problem so we cannot replace because it is repairable. I asked them a very basic question if one of the key is not working on phone & rest of the keys are working so does it means that each and every key has a different software? Doesn't it sounds really funny?.
If the software was not updated then how can they sell a mobile to a customer without informing them a risk of a failure of a software? I was not educated by them for any sort of failure of software . I have been calling Samsung/EROS since 13 days and until now my problem is still pending. They kept on saying the same thing that your mobile has been repaired where as I clearly told them that I am not going to accept a repaired mobile while I bought it brand new and did not even use it for 4 days.
Samsung is a very big brand name and I was proud to buy a mobile from the Agent of Samsung itself but not from any retail outlet because I had complete faith that there will be no problem and I am sure if there will be any, then after sales service will be of Samsung World wide standard. In short I thought that it will be completely hassle free to buy a mobile from SAMSUNG but unfortunately it was totally the other way round.
Now I have been waiting since 15 days for my mobile since no satisfactory action being taken as yet I am writing to you (Higher management) because I still have that little faith that you are going to get me my money back or a replaced mobile as in any circumstances I am not going to take that repaired mobile back. Kindly find below my Job number and also find the attached receipt of mobile for your investigation purpose.
At the end I would like to add that Samsung has earned phenomenal reputation world wide and now the company like APPLE is having a tough time competing Samsung in the world, if this kind of small issue is not resolved properly by your authorized Agent to the entire satisfaction of your customer it seems very pathetic on your part as your Agent is your representative and when customer deals with them they feel as if they are dealing with Samsung, it will not be out of place to mention here that HOW MANY SUCH CASES YOU EXPERIENCE IN A YEAR, I GUESS YOUR OBJECTIVE SHOULD BE CUSTOMER SATISFACTION AND IN MY CASE MY DEMAND IS VERY GENUINE AS I PAID SUBSTANTIAL AMOUNT TO BUY A NEW DEVICE WHICH WILL LAST AT LEAST A YEAR AND IF 5TH DAY I HAVE A PROBLEM, REQUEST TO REPLACE IT WITH A NEW DEVICE IS QUITE APPROPRIATE AND REASONABLE.
Your intervention to resolve the issue will restore my confidence on Samsung

I bought a Samsung Galaxy SII phone in 22th october 2012 I9100. SN 7290101105442 in Israel form Cellcom Co. In the first week of November the memory for the phone was full ( I didn't install any application). I rush to the lab and they said that I must update my software version
In 2.12.12 the Samsung Galaxy SII Software was stuck on the init srceen where you see the S sign after the phone is powered on. When I received the phone - I was told that they updated my phone software and they replaced the data connector. On the 12.12.12 I handed the phone to the lab again due to disconnection from the cell net.
I bought the Samsung Galaxy SII because It was one of the best products - but it looks like I bought a faulty one. During my calls to Cellcom company they said that as long as thay can fix the phone thay will do it, and the phone can not be replacedbecause of the Samsung company policy.
I would like get a new working phone - after all the product can not be that bad and troublesome. I brought a phone thinking that I was getting what I saw on TV and it was misleading false advertising phone service is AT&T we are the first to get the phone now.
Had a software update. Phone started acting up. Took many times to grant com. Tried to fix it no luck. They put me in a photon. I liked the big screen on my Samsung. They said couldn't upgrade me to a Samsung 3. It's not fair that I had to go to a photon if I wanted that phone I would have bought it.
I'm not the only one that had trouble with Samsung 2. I have been sprint customer long time. You need to make it right. Not fair.
Many more people on Facebook are very upset about false advertising the whole thing is about Multiple windows tasking is fool of it we are so upset with Samsung Galaxy SII. I guess we will all go back with the iPhone 5.

Sir I purchased a 40" LED during my visit to Bangkok in Jan 2013 from Singh Traders vide ref no.560127-12-2-03-0095/1 on 27th jan 2013.after coming back to india on opening the box i found samsung wireless LAN adapter missing which is mentioned in the user manual.kindly look into the matter and provide me the missing part so that i can install my product.

2 weeks after purchasing a new Samsung Galaxy s2 phone, My wife accidently dropped it in the washing machine. I contacted Samsung customer service and explained what happen, given a authourazation to send it in. It was explained that I would have to pay for repairs, I agreed. Received the phone back after a week saying it was unrepairable. I find that hard to believe. I will never buy another Samsung product plus tell as many people I can about this incident.

To whom it may concern:
I was so excited to get my Chromebook and have had one disappointment after another. The major issue I have is that my Chromebook goes dark whenever the screen is not in ultra bright light. In other words, if it's dark, then the screen is darker. There is no way I can use it on a plane. Next, I was never so disappointed as the day I finally called the company to see how to put a flash drive into my new device and was told that I could not do that. I realize the cloud system works differently but this is not helpful for me because I need to be able to just take the flash drive to someone and I sometimes do not have access to a computer. I hate writing a document on this thing. I do not feel like my documents are as safe as I always have on a regular computer.
I have the box that my Chromebook came in and I intend to send it back. I have no problem with Samsung in general. We have several of their TV sets and are completely happy. But to be this frustrated everyday is causing me undo stress. I would be happy to be compensated with another type of small computer and would be willing to pay any extra for it but I can no longer use this for work. I love the size and the light weight and I like the keyboard but everything else about it is a problem and I don't want it. I have tried and tried to like it and work with it but I've had it. I am quite busy as the rector of a good sized church so I have no extra time to devote to problems like I have experienced with this device.
Sincerely,
Susan E. Speir

I purchased a Samsung Side by Side RS21HDTTS side by side refrigirator fro Hi Fi Corporation in Boksburg 27/02/2010. In the first year it failed, lucky the Hi-Fi Korp waranty covered that. It is now 19/02/2013 and it failed again. The customer care line gave me the number of a place in Boksburg 011 894 5485 that either just rings or is engaged all the time. I eventually I came right with a place in Krugersdorp. After the call operator realized that Springs was actually in Gauteng.
I have to pay R360 for a technician to come and have a look, and only it its the compressor, Samsung will supply me with the replacement, which I have to install at my own cost. If this letter does not serve any purpose than to warn everyone about "twin cooling" new technology crap I would be satisfied. How the hell can you sell a product to a consumer for R 10 000 and not warn him that this will only last him 3 years. Dammit man fridges used to outlast people. Thanks Hi Fi Corp and Thanks Samsung. I will warn everyone I possibly can about your service.

Dear All,
i'm having a problem with my Samsung washing machine, it's related to the heater..
i live in the ksa, the support came and took the machine since 10 days and until now no one is answering my phones and no one replied to me anything, i don't know what to do, the number i'm calling is : 00966920013232.
please help, i need to know what to do,
thank you in advance.

I have had nothing but problems since I upgraded this phone. It stops receiving email 2 to 3 times a day. I have to turn it off or take the battery out to reset the phone every time. The phone also has a huge glitch that the local stores will admit to. When sending text messages the hone will delete the prefix of the phone number. Even if you try to edit the contact it will not allow you to text the person. The message comes back " text sent using invalid number of digits." There is nothiing you can do, but take it into a service center and have then do a factory reset.
You lose all your call logs, texts and emails. They will back up your contacts and pictures. When you complain too Sprint customer service they claim they have never heard of this problem. That is a joke when you walk in and there is another customer having to do the same thing and the service tech has had to reset his phone several times. Just another way for Sprint to keep you in a lousy phone stuck umder one of their plans. I have had to reset the phone 3 times in 4 months.
I'm stuck with Sprint until June of 2013. I have been a client since 2002. Before having the service issues with this phone I would never have left them. Now that they wont help I cant wait to terminate my contract. i have had it with sprint store. i have been treated so unfair. i upgrade my phone and paying on a service that does not work. all i want is my phone to work for what i pay for. and manager thinks all i want is a free phone. and the only service that i got was the goarounds and i never got my phone fixed or nothing. i am back were i strated in the beginig. it has been on for a week or two. so i get send to the sprint on michigan ave in dearborn.
i wait there for almost 2 1/2 hrs. between both stores. the manager tells me to move so he can take care of some one else. i say why ive been here for a long time i need service. he say move or i will have security remove u. i have been seen 5:30 wth sprint till now 10:00 and still on then phone wth them and not getting no where. some bad service i can say about sprint never again will i get wth sprint agian once my plan is done.

I have been dealing with this phone for almost a year now and I am still having the same problems with my phone. I lose a signal like everyday, calls drop, I have to continue with taking the battery out and turning the phone off almost everyday. I also had voicemails that didn't even register til the next day. I mean what's up with that?? I am just really tired of dealing with sprint and this phone. I called them and we had to do a hard reset, well guess what the network is not responding so I am unable to update the profile, prl and the firmware.
So, now i have to take it in again to one of Sprint's corporate stores, but for what all they are going to do is reset the phone, turn the phone off and oh yeah pop the battery out. I just really want to get rid of this phone because after hearing bad things about this phone they are saying that this phone is a bad choice of phones to get. So beware this phone is a piece of sh*t!!
I cancelled my Sprint service after 10 days of poor quality two bars and lots of dropped calls! So Sprint sends me a bill for $141.86 after only 10 days of use.. OK, I then called customer service ( 888-211-4727 ) over and over again and was told they had to adjust the bill, they never did. Mean while my account is closed. One month later I am getting calls from a collection agency(NCA). BAD business, bad customer service, bad altogether. Beware! don't sign up for Sprint they Stink. Bordering on Crime.

I just bought a 60" led 8000 series 8 tv 2 months ago for $3, 000 dollars and it stopped working twice on me. The first time they sent a tech out to fix it and replaced the circuit board in it. Then it messed up again a 2nd time and sent out the same tech and said it was the screen. He said somebody from samsung would contact me in a day or 2 but nothing so I called them.
At first they were all nice and the were going let me exchange the tv from where I got it but I had to wait for the exchange department to call me within 24 to 48 hours but no call. Then it turned ugly. I called them back and they were nothing but very rude to me and careless. This is too much money to spend on something and not to be able to use for it only being 2 months old. I am even still paying on it and it just sits on my floor doing nothing.
I guess I am screwed on a $3, 000 dollar purchase from samsung. I didn't purchase the store warranty because that was another $600 dollars I couldn't afford. Plus didn't think it would go bad in 2 months. Plus have warranty for a year from samsung that just doesn't care.

Dear Samsung,
On 17th of July engineers from Samsung(greater Noida), took my ac for replacing the compressor. It is almost a month delay I am not getting any support from Samsung. This will be my last email to Samsung ,if any necessary action is not taken I will register a comlplain in Consumer forum and will make sure that Samsumg pay a huge compensation for the worst service ever.
I promise that from nor onwards I wont be using any of the Samsung product.It may be affecting Samsung but atleast I will be happy to not use product of that which which dont not believe in customer satisfaction
Madhur
9971146071

I would like to register a complaint in relation to a laptop I have which has never worked due to a manufaturing fault as confirmed by an engineer whom I asked to look at it for me. My laptop is currently with your repair centre in Dublin under warranty. I would like this laptop replaced for one that actually works. It was very expensive and has never worked so it is of no use to me. My samsung customer reference number is: 2115042503. I look forward to your response asap.

I have naught a laptop less than 3 months ago from Argos for my mother who only was going to use it for YOutube purposes to watch program's on.
The laptop was probably used once a week for that purpose. Now in less than 3 months the laptop would not start and kept switching off. I called the number on the warranty leaflet provided to me upon purchase and to my shock I was talking to Cairo call centre. The advisor told me it sounded like a software issue that could be resolved under warranty. The advisor arranged for me to have the laptop picked up and taken to a local business who works along side Samsung to resolve is. This is where the poor level of service, inconsistency, unprofessional behaviour started. The man who came to collect the laptop was vey unprofessional and told my mum just to sign the sheet he produced to say he is taking laptop away. My mum at that point did say she needed to get her glasses so she can read what she is signing but the man assured her by saying that there was nothing to worry about as her laptop is under warranty and its just a case of her signing him to take it. Little did she know that it stated on the bottom under terms and conditions that there will be a £ 85 charge to take and diagnose issue.. Not only he didn't point it out even when asked but the advisor in Cairo call centre did not mention any charges either. The laptop was taken even though my mum was so worried about fingerprint and damage that could be made without her presence as she is very particular about her laptop and doesn't allow anyone to use it or touch it as she looks after it as if its a baby. We eventually received a txt from the servicing team to contact them( again would of liked a call not a txt demanding us to contact them) as I was at work my mum made the call. They told her that there was an issue with the software and that they will need give her a quote to repair once we pay the £85 pounds. My mum wanted to contact me and Argos first before she made any decisions.. After speaking to Argos my mum called back the servicing team to find that another member of the team and was then told that not only was there a software issue but an hard ware issue and now water damage. My mum said it was impossible for this to happen as she doesn't even allow herself to have a cup of tea next to the laptop. As my mum was trying to understand the fault the members of staff were being very rude and aggressive and unhelpful. In the mean time I called up from work not knowing my mum called. I was then told that there was a corruption and water damage. I at that point like my mother said that the water damage was almost impossible. They were very rude to me. I asked how much it would be to repair and I was told that they were unable to tell me until I pay the £85 well why not...????? Who does that! The conversation that took place with my mum and myself and them on the same day on 3 separate occasions were very inconsistent. The story just kept changing. The level of attitude from the staff was appalling. I spoke to the number I originally rang when got through to Cairo and on this occasion spoke to someone from the uk team. He was very understanding but I asked if he could get all the calls that we're recorded with the servicing team so that I can make a formal complaint. He contacted them and to my horror they said they only spoke to me once and didn't speak to my mother at all when actually they spoke to her twice more that me. It was convenient that they didn't have the recordings of that conversation. I am extremely unhappy and will take their as far as I can as I know that there was no chance of water damage and as for corruption... How? I wouldn't of minded as much if it wasn't under warranty or brand new, the service level provided was acceptable and Samsung wasn't a big brand but there was no empathy at all no GOGW .

Re Samsung Front Load Washer: Bought May 2010. I am very unhappy customer. I bought this washer to have upstairs, so I wouldnt have to go down cellar to do my wash. I can wash in it , I use fabric softener (downey) but I line dry my clothes and they come out stiff and hard. You wouldn't use this towel to dry on. I have had a service man here and he says it washes as it is suppose to. He also agrred it wasn't soft. I have called and gotten suggesti0ns which I have tried, nothing helps. They are also recommending that u hang clothes on the line to save energy. If it is necessary to dry these clothes in a dryer I should have been told that before I purchased it.. I don't do much wash as I am alone. If you can't fix it, I wish you would take it back and let me get a different machine. I have a top loader in the cellar and I dry those clothes out all the time and they are soft... Is there some way I can get a different machine? This one is hardly used. I purchased this machine at Lowes in Hornell, NY
Rita Partridge

Respected Sir,
My name is Vishal from Rajkot. i visited Samsung authorized service center located at 3, jitendra Lodge Building, 20 new Jagnath plot, Dr. Yagnik Road, I have two Samsung mobile phones and having problem in both of them so i went there with my friend and take a token but there executive told me to take two token for two mobile which both were mine and they talked to me rudely and i have to wait for long time and there was not enough facility for waiting the person. there was AC but it was switched off and there were 6 counters but only 3 counters were open and for other counter no one was for customer solution .
I am not satisfied with this so i am complaining you about it to do improvement and do immediate action on it

I have purchased one Samsung Laptop NP -R418-DAODIN ZLDY93DSA00121 on 11th November, 2009 . But suddenly it became dead . I went to Samsung Service Centre at Bhubaseswar M/s SPRIMON TECHNOLOGIES , Plot no. 100, Saheed Nagar, Bhubaneswar.
Work Order No. Nil , Claim No -- NIL dated 23/2/3013 . After examinaing the set they informed that the mother board has to be change and they are sending the requisition .
After few days back they informed that the mother board is not available and I will get only 10% compensation of my Laptop price. If any spare damage for any set, the manufacturer is liable to supply . Why the consumer will suffer for non avabiility of spare.
So I request you to please either you please arrange the mother board or give me at least 60 % compensation . Hope you will kindly approve my appeal and settle my case with proper logical and sympathiticate manner .

I have purchased a 42" Samsung TV in 2008 and it was used very little. After two years the TV would not turn on, had a repair man come. He fixed the power compacitor, as it noted in all the defaults on this TV. After a few months, the power supply went out again, repair came back, fixed again. He said if it went out again it would be my responsibility to have it repaired and paid for.
It again is out, appears to be the same problem. No power. I have been without a TV for 8 mos. now. Please advise or prorate my usage and send refund so I can buy another TV that is realiable. I pd. $600 for this TV at Circuit City.
Please respond as to how this will be handled. This is my second request and am disappointed that I have never heard anything. At least be courteous enough to reply.--Linda

Had a Samsung for only 5 months and have had nothing but problems. Bought it brand new. Customer care needs to get together and get on the same page you get different answers and suggestions from everyone you talked to. They have me running from store to store to fix my problem and when I get to the stores and tell them the problem and customer care told me to come the employees look at me and say customer care said that.!!!
Customer care sent you!!! So what customer care says and suggests the att@t stores are not on board with. So I have got nothing resolved. Just wasted gas running. I will never recommend att@t to anyone again and will rip all att@t products out of my home. The u verse my phone, and Internet. I am done!!! There is no point to this complaint I am sure probably wont hear from anyone!!

I purchased a Samsung Galaxy S2 and a vodacom contract on the 23/01/2012. On the 23/07/2012 I took it to Vodacom Customer Care in Sandton as they speakers were faulty. I received it back a few days later with a new speaker. On the 29/08/2012 just over a month later I took it back to them as it was turning itself on and off intitmitantly - they fixed the PC board On the 15/10/2012 just under 2 months later I took it back AGAIN with the same problem as above (29/08/2012) - still awaiting my phone to be repaired.
It is reaching the stage where it will no longer be under warranty and I will need to pay for all these problems. These problems are not normal and I believe the phone is faulty. Vodacom refuses to replace it and I am constantly without a phone as it is being repaired with factory default problems I am at my wits end. Please help with a solution to this problem. I feel that a premuim samsung product it should have been replaced by the second complaint (problem) and not just repaired, this seems to be a problem with this model as I believe.

we are not satisfied with the service that we been getting from best buy an your company, we have had this problem for the third time .it has been an inconvience for us we have two babys under the age of one we had to throw the food an formulas away now it happened on thanksgiving day again the same problem over an over again. If you were in my shoe I am pretty sure you would be upset .I feel that we have a lemon for a refrigerator and feel that since it happened many times that we should be able to get a new refrigerator.i dont see why we have to waite for the repair man to determine if we should replace this refrigerator.I thought that the customer is always right especially in this situation.I dont feel that we should have to endore another incident to happen again before you an the repairmen decided that I need a new refrigerator. I am really frustrated about this situation that has happen more then twice. we believe that samsung makes the best products an also have other samsung products. thank you christina correa

Please can you tell me the point of having a camera with a 26x zoom when shots taken at this zoom all come out blurred?
It's a terrible camera for zoom photos!
Yet us marketed as being great because of this!
Not at all impressed and will be leaving reviews stating this!
Karen

Dear Mr Simon Stanford, My Samsun Account No: 2115591293 I am writing you regarding my experience with Samsung Service Centre. I regret to say that I have lost trust with Samsung because of breach of trust and contract by Samsung Customer Service Centre therefore I would like to cancel my contract phone and demand compensation for the problems I have been facing because of Samsung's Services. In brief, I have Galaxy Note N7000, which stopped working on 23 March 2013. I visited DK AVS London LTD (189 191 London Road, Mitcham, Surrey, CR4 2JB) on 25/05/2013 for repair of my mobile phone. I had been told that I will receive the mobile back with in 5 working days. I called many time after 5 working days and the customer services staff replied that they don't know when it will come back however they will let me know when it comes back. I received the mobile phone back on 8 April 2013 (after 14 days).
When I received the phone, it was unrepaired and the Services Centre Staff lied with me that its been repaired and check as working though there was no change at all and I had to give the phone back for repair again. However, the service centre (DK AVS) team told me that my mobile phone will be sent to other service centre on Tuesday 9 April 2013. I called the service centre today 12 April 2013 and the service centre staff told me a new story and that they couldn't send it on 9 April 2013 and has sent it on 11 April 2013 (3 days late). On my question to the DK AVS that why I have been given wrong information?, she said "I didn't know the procedure before"(some thing ridiculous; the person on reception, who represent the company, herself don't know the procedures and giving wrong information to customers).
Its a shame that Big Company Samsung do not provided proper training to its staff. Please find the two jobs numbers below for you to investigate the issue: 1st Repair Job No: 518796 Date: 25/03/2013 2nd Repaid Job No: 518849 Date: 08/04/2013 I have been advised by my solicitor that according to Freedom of Information Act 2000, I would like to request you to answer the following questions in order to process my case: What Date and Time did the repair centre received my mobile phone from DK AVS London? What was the fault in the mobile phone? What date the mobile phone was first repaired?
What date the mobile phone was repaired and sent back to DK AVS London? Why did the DK AVS lied to me and handed over my mobile phone back to me on 08/04/2013 as repair and tested but actually the mobile phone was still not working and was unrepaired? Why I didn't get an apology letter until now by Managing Director? What is my right for my conversation? I hope to receive the above information within 5 working days. I would like you to take this matter seriously with high importance. I look forward to find out the result of my complaint and what compensation I am going to get for all stress and problem I have had because of very poor services by customer service centre.

We know you appreciate feed-back on your products. and we would like to comment on the above. In January we purchased the above Samsung 355e5c-a01 laptop with windows 8. we were told by salesman at JB HIFI Toowoomba that this laptop would do all that we wanted it to.
Our comments: This Samsung 355e5c-a01 laptop is slow, very complicated to find your way around, and full of unwanted apps. no doubt this slows the computer up. We are not new to computers. over the years we have worn several out! We have never had one Samsung laptop as slow as this and so complicated!
Would like your comments please. So far very unhappy with the product.
Charles.

I had bought a samsung plasma tv just 15 months back....but now thin dark lines have startd to appear on plasma scree.....we contactd the engineer and he informed us that they will have to change the panel and it will cost around 18000 rupees.........how can a person spend 18000 rupees on the repairs of a tv screen on a product of RS. 30000.......and besides that what if the screen again becomes non functional after 13-15 months.........so SAMSUNG being a top brand in the world manufavturing world class products....i request samsung customer care centre to kindly look into the matter seriously and take adeq.uate steps and do justice with us.....

I purchased a samsung 1080p plasma tv 2 years and 4 months ago from Future Shop in Canada.
Recently my tv developed a large black spot on the screen that grew before my eyes. Within hours the screen did not display a picture. Turns out a gas line had blown. At the time of purchase I bought an extended warrenty which I still has a year and half remaining on it and the tv its self cost 999.99 plus tax.. I received 850 for a refund.
In Febuary of this year I purchased a Samsung Galaxy Ace. Periodically I have to place my cell phone in airplane mode and turn it back in order to send text messages. The phone is so slow, it takes up to 5mins before it will connect to a call (even if there is full signal) or program... I have one app on the phone and purchased an android phone for the purpose of having apps. I am absolutely disappointed with Samsung products. I recently thought about purchasing a Samsung Galaxy III S however since my tv has broken I think that Samsung has to really prove that their products are worth purchasing

Serious customer complaint: My front loading washing machine is less than two years old. Without any rattling or noise the machine door will not open. It was very loosely loaded. Researched this on the web and found a huge number of Samsung complaints for the very same reason. Many thought this model would have been recalled. Tried unplugging it and then downed the electrical panel and neither worked. Sears would not cover it even though I paid them for it and paid them to install it. The machine has been used twice a month - not heavily used and only by the owner. It seems like criminal planned obsolescence. Workman stated that there is no sign of any abuse and it is very clean with no wear showing at all.
He said it is a part failure. It will cost me 206.11 to get this fixed and Samsung walks away with producing poorly designed products that they do not support. Sears walks away with their profits and cares nothing for customer service. Failure of the part # DC640232A is costing me 206.11 and I am requesting that Samsung send me a check for that cost. I have pictures of the failed part; the part; I have the workman's statement. Your immediate attention to this will be appreciated.

I bought a samsung refrigerator Model no RL67MCPN Model code RL67MCPN/XFA Ser no C95742BZ800060P S/N; C95742BZ800060P from a company in George Third Generation. From day one i was not satisfied with the unit as it's ice making unit was not working. I did report the matter with the sales person . He after two months send a local guy to my house. Armed with a bottle of super glue glued something and removed something from the ice maker , messing glue all over my worktop wich i can not remove. This account is also for you. He promised to order a new part as he is part of the design team of Samsung and will correct this problem in the factory. Samsung contacted me after a month that the part arrived. After 4 months this wise guy was waiting for the part. At the moment the unit is making ice behind the shelves not any usable ice. It freezes everything.
I am sitting with a very expensive unit that i paid good cash money for. The call centre just give me a number. NOTHING happens. Please advice.

I have purchased galacy grand in feb nd now its hanging too much....while playing games such as subway surf or temple run it hangs nd create a real meance..buying such an expensive phone with such prob...I thnk I hv wated my money, plss see this complaint and immediately take sone action to avoid such prob

The samsung exhibit 4g android jus came out in june of 2011 I purchased it nd aug 18 2011 from a certified tmobile store the phone is not worth buying and a scam and I wouldnt ever nuy a samsung anything ever again I wanted to exchange product I tell u why or pay difference for new one they wont ley other words I dont like it I have to buy a whole new one..a $300 phone I fucn mad nd ready to sue I wanna fight this cause I feel ttas wtong for one the phone shuts off freezes nd all type of other stupit shyt..they dont make it anuff ram memory on device so after downloading ur usal the phone is useless runs slow skips nd all tjese things I wont.
Mention but soon as I get my hands on a samsung complaint dept from tjem its on yhey gonna give me my money bac or a new product nd exchange for this garbage or i'll be seeing them in coyrt nd siring for more than this shits worst.i crap I gone thru cause this piece of crap scam...dont buy no samsung products they dont kno how to make things they jus ney like the charger compartment need nails to open..please dum asses...

I have bought a Samsung led moniter 15.6" on 8/09/2011 from Bansal Stanmart (india)Pvt. Ltd. Shop no.8 Deepshikha buliding 43 V.S.Bloc, Shakarpur, Basnat complex shakarpur delhi, India . some time problem i am not checked my LED in showroom. and sent to my home town Gorakhpur, UP, India. My family member installed LED but LED addaptor is not support. then they talk in service Center. they are also miss guide and suggest to talk were you purchase this LED.So they talk to delhi showroom and showroom manager says we are not making addaptor in my house this is company fault talk in customer care.
I have called up the Samsung Customer Care for resolving this problem but they are given properly answer . Iam really Frustrated with the Customer Care. I have wait for a Service Call !!!!

My 7 month old Samsung Infuse Model SGH-I997 mobile phone started turning itself off after being attached to the charger and/or the computer. Once the plug was removed the phone would either power up on its own or I would have to turn the unit back on. The purchase date was May 28, 2012 through Amazon.com. On January 3, 2013, I contacted Samsung customer service and sent the phone in for repair under repair ticket number 4117532029. Samsung denied my warranty claim. Samsung claimed the phone suffered corrosion damage due to exposure to moisture. This claim was untrue since the phone has not been subjected to any moisture other than the humidity of the atmosphere.
The phone operates fine other than the charging problem. I just change batteries to continue use. I purchased a spare battery and a stand alone battery charger. If the phone had true water damage then it would not operate at all. I'm disappointed to find there is no appeal process to contest this decision by Samsung. It seems Samsung pays a guy in Texas to say all the phones have moisture problems to same millions of dollars in repairs. Any moisture problem is actually caused by a design flaw from the manufacturer.
If this connection bay/port is subject to moisture damage from only exposure to the atmosphere then Samsung should have protected the bay/port in the design of the phone by having a rubber cover or door like many other phones. The phone cost $300.00. That money is now wasted on a worthless phone since Samsung has refused to honor their warranty and has designed a defective phone from the start. Samsung has made a false claim about moisture issues to avoid their responsibility. Buyer beware. Avoid Samsung products. You will not be treated fairly.

After numerous conversations on how to download firmware to upgrade my BD P1500 DVD player I am told that I cannot download onto Windows 7 system but XP/Vista only. My machine was purchased in 2008 and is considered outdated. I have asked for a Zip drive or a disk from Samsung that I can put into my DVD player but I was told that was unavailable. The person (Jeff) was rude and very pushy on the telephone and would not direct me to his supervisor. If nothing can be done I cannot play blue ray movies and the $300.00 I paid was wasted. I will have to buy a new DVD player and rest assured that it will not be a Samsung. I will recommend to my friends not to buy anything with the Samsung name on it.

I purchased a galaxy s2 from Harvey Norman Mt Druitt in June 2012 within three months the phone ceased to work and I took it to the Harvey Norman in ch ch to have it looked at as i was assured that Harvey Norman NZ would be able to deal with any issues I had .It would appear that this is untrue and after alot of mucking around the phone had to be returned to HN mt druitt to be dealt with by samsung Australia .I flew over from NZ to return the phone .I was offered a replacement but didnt want that as i would not be able to get it seen in NZ .The manager Steph Zavaleski stated she would contact Samsung Aus to discuss obtaining another phone via NZ or refunding my money .Time went by weeks in fact and finally after a lot of emails the decision was on the 24th Dec to refund my account .
It is now the 5 th of Feb and nothing has been heard I have emailled HN Mt Druitt over the last few weeks with no reply.
According to HN they have to wait for a refund from Samsung Australia I am out of pocket have no cell phone and am thoroughly fed up and after purchasing alot of Samsung electronics will probably never by this brand again.I am extremely frustrated with the situation and I want it dealt with ,if the hold up is your end sort it and if not get on to those that can sort it
truusje hewson pen

My 3 year old daughter has a baton fot her birthday and made a mistake and hit the corner of the tv leaving a small spider web crack in the tv I turn the tv on it no longer works properly. I call walmart and samsubg for repair prices and services. As well as othet tepair prives and shops all shops stated the price could be $ 1000.00 or over. I have no problem paying, for repair but when did the price for a new screen equal to the price of a new tv. My flat screen at the time. Thank you.f the accident is less than a year old. Is there anyone that could help me find a repair shop with a reasonable cost for repair of my flat scteen tv. My cell phone#-708-567-8788 Home#708-753-0955 email is scrims1605@comcast.net. If not I will have to contact consumer fraud. States attorney or some state agency that helps the consumer.t

I bought a 1080 hd tv at best buy 2 and 1/2 years ago. My tv just started displaying vertical lines for no reason at all. I had bought insurance on the tv which is now expired after the 2 years so i was told to contact samsung. They told me the warranty was up and they cannot help me. I spent almost 2000.00 on this television and it is broken only after 2 and a half years. I think it is defective and should be replaced. I have a tv that is 20 years old and still working and my brand new tv is broken. I am so upset about this i was told i would have to purchase a new tv cause it sounded like a panel problem which is as expensive to repair as i paid for the tv.

We ordered a drum for the Samsung front loader washer in early June 2012. We ordered it through Sears, which they get from the Samsung factory. Each time we receive the drum it is broken.
Sometimes the package is damaged, and sometimes it isn't. After the first couple of times we received the drum (broken) we asked that it be packed differently. It should be packed more securely coming from the Samsung factory.
The box hasn't been damaged everytime, which leads us to believe it is being damaged at the factory. We have called Samsung and Sears several times to try to fix the issue. Neither company wants to take responsibility for correcting this issue. We received the package again today box not damaged and again the drum is broken. Sears reimbursed our money for the drum .
Which isn't what we wanted; we want to receive the drum not damaged , in a timely manner which has passed a long time ago. Why should we have to spend another $800.00 for a washer (it's only 3 years old) because you are unable to get this item to us, not damaged?
We called Samsung today and spoke to a manager with no sucess in fixing this issue.

Hi there, I appreciate your response to this matter. I did trying doing a soft reset on this phone. After searching the internet, I have found that this is a known issue with this phone. I have went to several websites with user describing the same issue I am having with my Nexus. I have over 10 hours of troubleshooting invented in this phone with no help. Yesterday, I worked with a tech support person online from Samsung. I must say, I wish I did more research before buying this phone. I bought a new Samsung Note 2 for a Christmas gift and having serious doubts about keeping it. Lucky for me, Verizon was nice enough to set my activation date until 12/22. After all my time and the money invested, I'm extremely disappointed. Please see the links I provided below. As you will see, I am one of many people having this same issue. Unfortunately unsuspecting people have bought this devise without knowing there could be potential issues.

I had purchased five movies from Media Hub and when I upgraded my phone to the latest version of Media Hub, my movies disappeared. Thats the same kind of trick that Itunes pulls. I want my movies back. Please email me and I'll let you know which ones they were.
The website I used was Samsung.com/MediaHub if you are curious. I need to get these movies back asap or my money returned fast. I see reviews from customers online who are also not happy, Samsung please fix this!

Hello,
My name is Stephen Wong, and I would like to make a formal complaint about the quality of your customer service. My address is 30 Fluellen Drive, my cellphone number is 4167993666, and my home phone number is 4162995062. I was using my Samsung S2 Galaxy phone at home, one month ago, when I plugged it into the computer to upload photos using Kies. I was told to update my phone firmware to the latest version, so I did. Halfway through the update, the phone bricked. I attempted to take out the battery, put it back in, put it in recovery mode etc. to no avail. So the next day, I called a Samsung representative, who told me I could mail it to the Samsung repair centre in St. Laurent, Quebec, who would fix it free of charge. I mailed it, and it was received by the repair centre on August 8th. Two weeks later, I called Samsung to check the status of my phone. The representative called the repair centre while I was on hold, and told me the phone was fixed and would be sent back to me in a week. I waited a few more days, and called to check again. Another representative then told me to wait a few more days. Then, on Aug 28th, I called again, as I did not receive my phone. The customer service rep (Alex) then told me, to my surprise, that the phone was out of warranty and thus not being fixed by the repair centre. He also told me that the last two representatives I had spoken to had given me the wrong information. He then told me to call the repair centre, at 5147388333. I called the repair centre and spoke to Tina, who told me Samsung closed the ticket on August 17th, and that my phone was not to be fixed. However, I was never emailed or called about this, and was told the complete opposite when I called Samsung a week ago. Tina then said she would contact a Samsung Canada supervisor today, attempt to reopen the ticket, and call my home phone by the end of today. I am still waiting for my phone to be fixed and returned, as promised at the beginning of August. This is very inconvenient for me, as I have also asked Bell for a loaner phone, and they said they cannot provide one for me, as I sent my phone to Samsung to have repaired. I would just like to have a phone to use, or my S2 to be fixed, as I need a phone for work, and it has been a month already. Please see what you can do about this issue, and you can email me back, or call my home phone number, 4162995062.
Thank you,
Stephen

In May 2011, I purchased a Samsung refrigerator (model no. RF217ACBP) from Lowe's. During May, 2012 the refrigerator began collecting water in the vegetable drawer. After I spoke to a customer service representative, a technician diagnosed the problem and replace a part that was causing the problem. Then in Nov. 2012, the same refrigerator suddenly stopped cooling the bottom freezer and top refrigerator. About a week ago I contacted the service center. No one returned my call so I contacted them again.
Someone left a message on my answering machine to call back. When I called back, no one was available to speak to. After calling the main Samsung number, the representative assurred me that someone would call me back. Again no one called and when I called this past Monday they finally set up a time for this Wednesday for a technician. I specifically told them that I wanted the problem resolved by Wednesday because now we were without a refrigerator for over one week. When the technician arrived today, he diagnosed the problem and told me that the condenser had failed. He also said that this was the third condenser that he had to replace on this model this month. When I asked if he was going to replace it today, he informed me that he first had to order the part.
When I asked him how long would that take he calmly informed me a couple of days. I expressed my frustration and asked him if their was anything he could do to get the part today. He said he could not. I asked why didn't someone ask me to explain the issue to the customer service representative, so he could come more prepared. He said the representative only told him that the refrigerator was warm. He said the representative should have asked me more questions. I told him that I told the representative that you should have come more prepared with some parts. He said that it didn't work that way. Now I am going to wait even longer to have the refrigerator repaired.

I recently bought the galaxy tab 2.7 inch from best buy . I have noticed a lot of things that do not work fine . The biggest issue is that the battery does not last for more than 2 hrs . It's a brand new tab . One time the camerastopped working then I had to reset the whole tab for it to start working .
Then I noticed that while browsing the browser just froze . I went to best buy to replace it but they say that they don't have any of this model in stock . Apparently it's a Black friday special model . Please tell me how can I get this fixed or I want a replacement . I did not expect this out of Samsung . I am disgusted totally with the performance .

we bought a samsung 2 door fridge in.year 2008 and recently in month of nov 2012 the compressor started to break down.
sometimes cold and at times it just died. i start calling their hotline and there was a customer svc officer mr mike who attended to
my queries. i asked him about the charges for sending an engineer to my home to evaluate my fridge. he then told me if just evaluation with no repair or change in spare parts it will cost $58.85 (transport plus labour) and if otherwise it will cost $101.65 .
but after when the technician evaluate it and confirmed that my compressor needs to be replaced he says that to change to a new compressor i need to pay $315.00 (labour plus topping up of gas and etc) and even though i still have 6 months of warranty left for my compressor. later when he has finished he then charged me $69.95 for transport plus labour. on the very next day i called cso mike and asked him why the charges are so different from what he had told me initially. he then apologise and eventually refunded me tbe
difference $10.70. i should say they don't honour their words and as for me from now onwards i will never buy samsung products.
difference of $10.70 to me. as you can this double standard at work. the worst part is that the engineer/technician are someone they contract outside samsung.

I updated my galaxy two a few days ago and have lost my task manager . My camera doesn't work anymore and I can access my google play store .plus the internet seems to be slower. I like the look of it but it doesn't function up to my standards anymore. Please advise. Yours truly Scott L Mullins

To whom it my concern, My son purchase a Samsung Galaxy Ace model No GTS5830 S/ No RQFBB76837D on the 28 th of December 2012 from the shop at Chermside Brisbane . Unfortunately he got a fright and the phone dropped out of his hand, he is in no way a rough boy and as he has been saving his money for a phone like this for ages and is very up set with himself,we called you service department and were given a phone number of a repair agent ,we called them they said it would cost $270.00 to have his phone fixed the screen is cracked and when he answer the phone , and put is to his ear he hangs up on his caller.
I than rang your service centre back to tell them I spoke to a man name Chris , what the repair agent said ,and he kindly told me he should buy a new phone , as this is not possibly , the phone cost $199.00 and he can not afford that, we know it was his fault but were hoping there was something you could do to help fix it, this is the 3rd E/Mail I have sent and had know replay your service centre gave this E/mail voclthp@samsung and had no reply. As we are a big fan of Samsung products have it through out our house ,we are disappointed not to have had a response to this matter and are now waiting to here back from you with hope of getting some support kind regards.

I signed up for a fancy new phone and was given a 30 day trial period which I appreciated. The phone arrived broken and after returns etc I will be lucky to have a day to try out the new equipment. I need the trial time as I live in an area with sketchy reception.
I was told the trial period started the moment I signed up for the equipment vs the moment I actually had working equipment with which to try it out! Is that what some pencil pusher really thought to be the spirit of the offer? You would not believe the different reasons I was given for not granting this simple reasonable request- to start my trial once I actually had working equipment with which to try it.
One supervisor actually blamed it on a "legal contract with Samsung". When I called Samsung, they laughed and denied this absurd fabrication of the truth. Other supervisors had other reasons. Some suggested that it was very possible to do so (and a logical request) but from a different department - and around and around I went.

I purchased a samsung 60" 8 series tv and have had a smart feature app problems since day one. I have spoken to technical support a dozen times over two months. The problem couldn't be resolved over the phone service the first time. Which then I was told I have to wait 3 weeks to find out if they can fix it or not. My question is if they couldn't fix it why didn't they organise a tech to come to my house to try and fix it. I have been waiting over 2 months now I shouldn't have to keep waiting. I just want to go and replace it. This falls back on samsung so why should I be put at any more inconveniene then I already have.

I purchased all Samsung appliances for my new house (big mistake). First my stove didn't work, them my over the hood range would not work... After they both got fixed, a week later my over the hood range blew up!!!! After numerous calls to Samsung and having them telling me that we need to wait for authorization... I have been waiting since September 25, 2012 for authorization on the replacement of my over the hood range and micerowave!!! I don't know what else to do I send emails no response, phone call after phone call to have the person on the other end to tell me that I need to wait!!!
Any help would be nice

I tried to buy a part for my Samsung dryer Model dv4008j. The part number isDc66-00070a.
Cost in Canada is $19.54 and the USA at Sears is $3.04
I also have need for a belt for the same machine.
The price is close to$50. Unfortunately, I own 8 of these machine.
In the same building, I also have an equivalent Danby drier who's belt also broke. The equivalent belt costs less than $15.
If you were replacing these 8 year old machines (washers and dryers) would you go with a Samsung or a Whirlpool product?
Too bad for Samsung. Not only do they cost more to purchase, but in Canada, Samsung appliances will become like Volvo in Canada.

Since I bought my microwave (may 2009), this is the third time I need to get my microwave door to be replaced.
First time I paied for a new door on december 2010 (125$). The problem: Unable to look the door.
The second time Samsung agreed to paied the door if I pay the service (80$) on mai 2012. Same problem: Unable to look the door.
Now the handle on the door is broken only 6 month after the replacement of the door.
Samsung refuse to replace the door again.

Shame on Samsung. Before we retired, my husband and I purchased the WF350ANR washer and the DV350AER dryer including the bases. Spent a fortune and they have never performed adequately. Delicate cycle still ties my clothing in knots. We use quick wash only and every other load runs twice and still doesn't spin all of the water out of the clothes. And the dryer -- you should have advertised that it would only dry one sheet at a time. It's ridiculous that in my old age I have 2 modern appliances that take triple the time and effort of my old Maytags. Purchasing these products was a huge expensive mistake and I wish someone would just come and pick them up. We thought we were buying quality. We were wrong.

My name is Emma Mc Crory and I have previously sent away my Samsung Galaxy S III to be repaired because the screen turned black but still worked. However, when the samsung team received it, they said they found a crack in the screen although there was definitely no cracks when I sent it away. Within the last four weeks I have been on the phone to Samsung on a multiple occasions for multiple hours between contesting the fact it was cracked before it left me as well as trying to figure out what is being done with my phone. I feel the level of customer service has been a disgrace as your team has been very laid back and still not gotten back to me. On numerous occasions management has have said they would return my call and come to a decision within 48hours on what would be the cost of replacing the screen since I had contested it and it is now three weeks later. I have rang back every single day within these last three weeks and have been put on hold and told I'd receive a call back from management themselves, however, they have still failed to do so. When I was told that the package has to be examined, they said they would call back within two days and also failed to do so, so I rang back and found out management had still not even processed that. I am absolutely disgusted at how I have been let down and especially without being called back, regardless of the disgrace of a phone bill I now have, and I will never be purchasing another Samsung product. I will also be taking with up with Trades Services about the lack of customer service - Not one phone call did I receive back and not one bit of responsibility was taken by Samsung. Apparently when reviewed upon camera, the delivery company and Regenersis said it was because it was not packaged properly, however I packaged it correctly as I was asked by your company - with bubblewrap! what a disgrace!! My customer reference number is 4130491410 and I will be taking this matter further.

i have purchased a sumsung glaxy S duos smartphone at 13000 INR( Serial Number RZ1D21WG42K (354905053496826)) on 26 February 2013, after three months, whenever i tried to charge my handset, i gets heated up and after few months, i faced a charging problem i.e sometimes it may get charged either after restart or either by using usb charging mode but then after few days i observed that my phone not get charged either by usb nor by restart, then today i went to your`s authorized service center named as XPERT Solution (0003491775) and your`s customer care executive told me just by opening my handset that their is moisture in my handset then i replied how you get it that my phone have moisture because it is always under cover and i never got it on water by any means then he told me that the color on the steel plate on jack is changed and argued with me that whatsoever we say is correct but technically as my phone goes to heat up condition during charging mode many a times then it is obvious that due to excessive heat the color of the steel metal always change and as jack is pointed with charger port so their is fault occurred either may be due to excessive heat or other hardware related problem , and he told me that you have to pay 370 rupees and he provide me a bill (No: 4157512853) and marked as out of warranty, since instead of understanding my smartphone condition your`s customer care executive forcefully imposed a fault on my phone that it is not charged due to moisture condition instead of replacing the jack because their may be a hardware related issue in the jack but as the main motive of service center is to fetch money from customer in-spite of the fact that it is under warranty condition, well today it is my very worst experience in your service center that it is my fault that i use samsung phone and within five months if a fault is occur then we have to again pay for it, any how the fault may be different

I have had my original Samsung TV ( 40" LCD TV ) replaced witha new 40" LED Model 40D 5520 RKXXU. The picture quality on the original set was 100%. My new TV has a poor picture. Rather dull with a lack of sharpness. I have tried all the different picture adjustments, in various modes. Even HD quality, although better is still not what I would expect. The picture quality is somewhat improved when I operate via my vision box. I also notice the logo on screen, particularly where you have the option to press the red button, the "PRESS" word is somewhat blurred, and some of the other captions are not sharp.
I notice when operating through the vision box, when I "PRESS" the red button to active teletext, the accompaning small picture, to the left of the screen, is very clear, together with any captions. This is the picture quality I am seeking for the whole screen. I have another TV ,a much cheaper model, in another room, with its own aerial, which gives me an excellent picture. Both TVs have their own separate aerials, some distance apart, so I feel that transmission problems don't seem to be a problem.

I bought the Samsung Note 2 , from samsung agent in Saudi Arabia "ALmatbouli". The phone was good till i droped it less then one meter from the ground on my feet before it hits the ground and the screen glass immediately broke, i took it to " ALMatbouly" and he refuses to fix it based on the guarantee. I dont kniw this is supposed to be Gorilla Glass 2, and the phone had already some scratches on the framing steel out of the box. I mean i will never buy a samsung again, this over 700 $ phone that is more fragile than an iphone.

Respected Sir,
I was lost my Samsung I9300 Blue S3 on 02 May, 2013 from Vina Nagar Station, Mulund-W.
whose EMI No. is 356260055047203.
I had purchased this model from @Paragon Departmental Stores@, Naupada, Gokhale Road, Thane-West : 400 602 on 20/4/2013.
I have launched complaint at the Mulund (west) police station on 3/5/2013 , complaint no. is 1400/13.
Request to kindly help in tracing the mobile.
Thanking in anticipation.
Regards
Girish Ingle

To start off, I have a Samsung Galaxy S3. Have had it for a few months and have had so many problems with it. One problem is it turns off randomly for no reason. I've bought batteries two times so far. Another is it's very slow when reacting to my finger swipes. Application processing is terrible so it's not just internet that would be a factor to this. The phone itself is just slow. Another problem is this virus prone, open source thing. I'd rather have a stable system than something that's susceptible to viruses and internal harm. Just to add. I used to be an Iphone user and thought this would better suit me and it hasn't. You guys are practically the biggest rip off of Apple in a more mass productive way while not concentrating on quality. Instead of trying to do so much, focus on stabilization of your products. Btw, I hate your commercials. Stop acting so childish when trying to present this Galaxy phone. I'm not the only that feels this way. You might be doing well with it but there's still the other half that despise after taking risks to give you guys a chance. Fix your bugs, Stop Ripping off Apple, and make more mature commercials.

I purchased a wa5461washing machine 6 months ago. It stopped working 6 weeks ago! They have replaced the clutch, clutch motor and regular motor. I am currently awaiting the arrival of a new wiring harness. I have been 6 weeks without a washer that I paid $1000 for! I am out hundreds
In laundering bills for the last 6 weeks! After waiting all day today for the service man I was eventually told when I contacted them that the parrt wasn't in and they would be out sometime next week! This is insane! I don't even want this machine any more! It obviously has some serious issues! I have never heard of anyone being expected to wait this amount of time! This is totally unacceptable! I have contacted Lowe's and the service company to no avail! I could have purchased a new machine for all money this has cost me already! I would appreciate any help you could offer with this!

I have the Samsung Galaxy and have probably over a year and a half remaining on my contract. This phone is nothing but trouble. The screen goes black before I can get messages or make calls. If I make a call it won't disconnect and I have to stop and take battery out. 4 of my co-workers have the same phone and are having the same problem. I went to C-Spire in Hattiesburg MS yesterday and there was a man standing next to me with the same phone and problems. They offered for me to upgrade. I do not think it is right to expect me to upgrade and pay more when I have this much time remaining on my contract. I feel like Samsung or C Spire should replace this phone. I look forward to hearing from you.

I have purchased samsung tab 2 P3100, IMEI 354795054959512 from Ganpati Mobile, G-5-8 Ground floor SRIRAM TOWER, 13, ASHOK MARG LUCKNOW, TIN 09950001360, On 2.3.2013 and paid the price 16, 500/Rs, accessories two in no Battery and charger mentioned in cash receipt. On visiting to your website I have come to know that in acessories data cable and s pen should be there, Even I have inquired about missing accessorirs salesman tolm me that rest is not in the box.kindly do needful.

Unsatisfied service provided by Samsung company. I have purchase Samsung LED TV 40 on 20/10/2011 from pantaloon retail (India) Ltd- home town Yerwada Pune 411006. At the time of purchasing TV in showroom sales executive of pantaloon retail (India) Ltd- home town has assured the benefits, Luxury & TV life time compared to all other brand TV in the showroom we blindly kept faith in him and he insisted us to purchase the Samsung Brand LED TV. As I am from middle class family with single bread winner, to purchase the TV we have done savings for last two years after that we were able to purchase the TV.
From day one we have faced the problem from Samsung company for installation also said executive came after 10 days purchase with 3 to 4 reminder. From last month suddenly black belt started to come on screen, then we immediately contacted CC of Samsung lock complain.
After escalation with senior and 4 to 5 reminder they sent the engineer. He called me in the morning time & said will come at 12.00 clock but after 2 reminders he came at 8.30pm in evening. He kept me waiting for 8 hrs. He saw the TV & said this problem has occurred in screen we have to change it. There is no solution to repair. He said our tech team will provide you a quotation for the same. Second day I received a call from service center that to change the screen quotation is 26000/- Hardly we have use the TV for last 18 months & average use of the will not be more than 1hr perday.

Sirs, I purchased a mobile phone (Samsung ) from our local post office here on Magnetic Island Qld. first time using the camera on the phone it would not function, I returned the phone back to the Post office, their reply was, I would have to return it to Fonebiz, Wollongong New South Wales. as their supplier does not replace or fix.
I sent the phone to Phonebiz $8.00, and when I rang them after a week was told it would cost $11.00 to return the phone in question , it has been in the Phonebiz hands for nearly 3 weeks now I have phoned them twice in that time, there reply was we are still fixing it. I have a Heart complaint and find it very stressful being without phone, surely a replacement or early repair could be arranged, the service from Samsung is not satisfactory , hoping you can assist in tis matter,

Dear Sir / Madam,
This is to bring to your kind notice that in recent past I had been to Thailand and I have purchased one Samsung 40" LED Model No: UA40EH5000R from Bangkok on 29-04-2013, and I have the following query.
While demo testing shown to me at the Bangkok based dealers shop they had informed that thru cable internet service provider internet facility can be availed On above mentioned TV and then it will behave as SMART TV ?
IS THIS CORRECT?
You are requested to inform how do I connect internet connection as I could not found the terminal on back side of the TV.
Regards,
Dilip N. Joshi

Ronald McGuire
from High Point, NC
August 30, 2017
To whom it may concern:
I am a disappointed in Samsung. I have anxiously been awaiting the Galaxy Note 8. I purchased two Galaxy Note 7s and loved them both (I have all the documentation to prove it). I really did not want to turn them in when they were recalled.
As soon as I learned of the pre-purchase of the Galaxy Note 8 I hurriedly began placing my order. I was overjoyed when I learned of the discount to previous Galaxy Note 7 owners until I found my Galaxy Note 4 was not one of the phones qualified for the discount. I purchased the Galaxy Note 4 to use while waiting and hoping the Galaxy Note 7 could be fixed.
My excitement fell through the floor since I did not have a Galaxy Note 5 or other phone to qualify for the discount. The full cost of the Galaxy Note 8 really taxes a loyal 73 year old living on Social Security. I've been a faithful Samsung owner who has used your products for a number of years. I have been very happy with Samsung until now. I currently own two Galaxy Note 3s, one Galaxy Note 4 and a Galaxy S Relay.
Against my better judgment I preordered the Galaxy Note 8 as I had been anxiously waiting about a year for it to become available. I had to borrow part of the money from my children.
I'm writing this just to let you know the Galaxy Note 8 will be my last Samsung after this experience as I will probably be switching to another company for a less expensive phone. All the people I encouraged to use Samsung products support my feelings.
Ronald McGuire
3640 Malibu Drive
High Point, NC USA
RMCGUIRE@NORTHSTATE.NET

Deborah Beaverson
from York, PA
I have a tablet that is still under warranty, purcahsed in November of 2016. My experience is too involved to type it all out,this is by far some of the worst customer service i have ever experienced, i would love for someone to call me so I can explain the whole story.

Lacy Farrell
from Carrboro, NC
I have a mobile phone (3 phones) contract through AT&T. For the first 12 months, my Samsung Galaxy s7 worked fine. About two (2) weeks ago, the Gmail e-mail notification and sync functions simply ceased to work. My message and telephone notifications continued to work as they always had. I checked my e-mail and sync settings and they were set correctly. I visited two different AT&T stores five (5) times and their staff were not able to figure out why the I was having these issues with my phone. I called the AT&T tech line and they were unable to ascertain why I was having the problem either. I then called Samsung and was told to take the phone to the Geek Squad at a local Best Buy store for an assessment, which I did. However, when I went to the Best Buy store and explained why I was there, the Geek Squad staff member looked at me as if I was crazy (for bringing my Samsung phone there) and told me there was nothing he could do. I returned to the AT&T store and reviewed all the steps I had taken to try to correct the problem. They suggested that I replace the phone. However, since the phone was now just one (1) month past the twelve (12) month warranty period, I would be responsible for the paying for a replacement.Fortunately, I took the insurance plan that AT&T offered when I purchased the phone, However, even though I did have the insurance coverage, I had to pay a $112.00 deductible for a replacement. Since Samsung could not correct or explain why these issues had occurred, I feel I should be reimbursed for the $112.00 I had to pay.

venkatnath karamched
from Atlanta, GA
Contacted technical suooirt at least 5 times with issue logged into ticket No: 5118593427 with email response per Samsung support request, This phone was purchased new from amazon site and within 6 months went into log loop with samsung screen and shutdown. Finally support closed the case and I came to know when called them on 8/23/17 without resolving or informing me. None of the support people whom I talked had no idea how to resolve or no idea of any knowledge but mis-leading and dodgine me. Pathetic to have such personnel in support. Finally came to know that Samsung does not honor the warranty on a new product. Why the support guys need to dodge me daily but not say that frankly? I would never buy Samsung product and recommend to anyone with this experience.

Richard Dickison
from Casa Grande, AZ
I have been attempting to stop shipment/cancel my order #994667505 for a tv & DVD player. The reason is delayed shipping which wasn't depicted on your web order site. I have been kept on phone hold for over 1 1/2 hours attempting to cancel order (855)-726-8721. I, in fact, found same tv & DVD on Amazon which I received in time period necessary for me. Samsung web based customer sales support is absolutely horrible....I will think twice before using again

Zsolt Vojnics
from Melbourne, VIC
I have bought a samsung note 4 in December 2014, I was at samsung service at high point in Melbourne and they have changed the battery as the problem was too fast lose battery and freezing, after months in this year June I was at Melbourne Central service with the same issue, they accused me to use not genuine SD card what I have bought from Michael Photo shop in Melbourne CBD, Elizabeth street.
I have taken out the SD card and tried as was expected the problem was not solved. yesterday my partner was there at Melbourne central and they have wiped off the system and reinstalled and tested the battery and they said it will solve the problem, but the battery drained even faster. We have went back few hours later and showed them and found out there is no record of my first visit at all and no record my partner visit even they admit they know she was there. And they tried to take it for testing for 5-10 working days without any swap phone as my partner is sick and need 24/7 access to the phone.
We have asked to print out all the history and we haven't got it. Even they have said someone else came to the shop right after me in this year June under my name and phone number with a completely different phone. We have offered 3 option or leave there the phone and we go away with a swap phone or they replace the phone on the spot or they trade in to a new phone in a price to compensate our problem and the not proper service. Even talked to the afternoon shift manager and the problem still not solved.

Georgina Nicole
from Edmonton, AB
I purchase my Samsung Galaxy S5 Neo model SM-G903W and I am dissatisfied with my purchase as the screen is delicate to the touch and the volume is very low I have to be talking loudly in my phone and I am always losing my calls because if my hands or ears touch the screen it drops my call. Any thing you can do to assist me I would be happy as I really enjoy my Samsung phones as this is my second purchase of a Samsung phone. My husband and I both have the same phone. I would really appreciate the relevant person getting my complaint dealt with.

LaCresha Lawson
from Los Angeles, CA
I can't get my TV repaired. It has been almost two months. I got a courtesy of repair because my TV started acting strangely after only one year. My warranty, of course, had ended. They extended it and off we took it to the repair shop. So, they ordered the wrong part. Now, I need a( receipt.) Like it's my fault I ordered the wrong part myself. So, for me to get it fixed (again) because nothing really happened, I have to try to prove that it was bought exactly a year or two ago. That is ridiculous. Completely ridiculous. So, let's see what happens. I am so disappointed. Oh, the number to the repair shop is (480) 963 3723. Please don't go to them. You don't want this to happen just because the repair is free. Or, you can pay for more than the TV is worth. $586 for mine.

Mel Strosher
from Delta, BC
At the beginning of June, 2016 Samsung offered a promotional deal that if a person bought a Samsung Galaxy S7 or S7 edge mobile device they would receive a Wireless Samsung headphone set that was part of the Fathers Day bonus. All that was required to do was to apply to the bonus offer online giving proof of purchase and an address to have the headphones sent to. I purchased a Galaxy S7 edge on June 10th and applied to the bonus offer providing the Model # SM-G935W8 along with the IMEI # 356160070975745 along with my address and telephone No.
That was 4 months ago. Since then I have called the customer service line many times who always asked me to resend the same information to various email addresses for which I also have done. I have only received a couple of return emails apologizing for something not being done and that they had looked after the matter and that I could expect receive the headphones in the next 2 to 3 weeks. Many weeks have gone by since those promises. My latest try was once again to the customer service line where a representative named Steven again asked me to send the same information but this time to a different email address, support at mobilepromos.ca. and that I would get a response in 72 hours. That was 5 days ago and I am not surprised.
No matter what email address that I was asked to send the same information no one ever replied to me even though I requested confirmation of them receiving my emails. I am at a loss as to why Samsung has treated this problem. I bought the phone under the condition that I would also receive the Wireless Headphones and all I have ever got in return is a complete run around of empty promises. Right now I don't know whether I will receive any different treatment than I have in the past. As far as I am concerned, Samsung has breached a sales agreement for which I might have to seek legal recourse.

Willie Beukes
from Pretoria, GP
Good day to whom it may concern. I bought a USB flash drive on Sunday 2016-10-01 at Game Kolonade. On the package it says 16 gig but when I got home the PC said their is only 14.9 gig on the flash drive available. This is unacceptable. I wanted to return it but I just knew I am going to have problem with that. They are going tell me its not their problem I must forward a complaint to Samsung and that is why I am sending this complaint. It is short of 1.1 gig and what do we pay for that amount of data at the shops. If the package says 16 we expect 16 gig. I need to know what you are going to do to fix this mistake.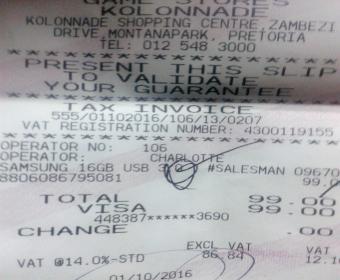 mervin dsouza
from Dubai, DU
Please note I was informed to go to the showroom yesterday and collect my phone, However even till today the phone has not been given to me. Please understand this a brand new phone preserved by me without even a scratch on it. In just a matter of few days this brand new phone of yours has already given me Issues with Sound, with Screen and i am really worried as to what more issues will come up in the future.
I really fail to understand how a brand new phone after paying such a high price can be of this quality and let me tell you I previously used a BlackBerry from 2012 till date which is now being used by my mother and is in very fine condition. I paid such a high price for your phone so that i could get the best quality and durability at least for the next 5 years but i was wrong I cannot compare your Samsung S7 edge to even a blackberry that I had.
After purchasing your phone I have had to visit your show room 5 times till now, I was not even given a temporary phone by the Samsung Sahara Center showroom manager to use during this period and has been 3 days now causing great inconvenience and embarrassment. My colleagues/ relatives have struggled to reach me and are shocked with the service provided by Samsung and that this piece was taken from the Sahara Center Samsung Showroom
After what ever i have gone through, I definitely would not recommend any of my colleagues or relatives to make purchase from Samsung as you expect to get the best by paying a high price but it is not the case.
Kindly give me the contact number of your manager at the highest level as need to make him aware of what a disappointing experience this has been for me in terms of Inconvenience caused, Product Quality, Service provided, Misleading information etc. Please ask yourselves do I deserve this kind of product quality and service after paying such a high price.

Robert Benavidez
from Frisco, TX
I have a defective Samsung Galaxy S6 that is less than a year old. It is starting have a flowing liquid visible on the inside. I called to see what can be done and Samsung wants me to send it in. I cant do that. I work through my phone. I depend on having it. Why cant a replacement be sent and then send mine when I get it like AT&T does its insurance claims? Why should I be put out when it is a Samsung product problem? Warranty department couldn't help me. So here is my complaint.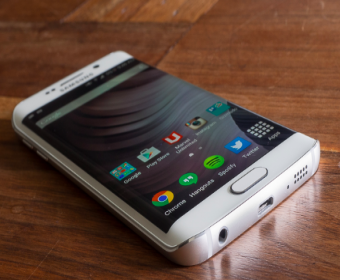 I have held Samsung phones over the years as i have preferred Samsung over I phones, however I am outraged at not only myself but a lot of others having trouble with your Samsung product in phones not holding charge, batteries need replacing, and charging ports faulty. I am over upgrading my phone and I'm in a position now where I think in comparison maybe I am better to transfer to apple as it seems they are having better wear and tear and better battery life. I feel as though over the years I have been ripped off an been very patient with these devices and should not need to upgrade in order just to replace faulty phones. I also have a washing machine through you guys in which I had purchased brand new and it got recalled.

Stephen Kulbieda
from Southbury, CT
I bought a Samsung TV 1 year ago tomorrow (9.20.15). Model UN55J6200AFXA SN 04K73CZG600195Y. The sensor on the TV has become faulty over the past few months and works only on occasion. Most times, I cannot manually toggle back and forth to the Smart Hub, volume, Menu etc using the button on the actual tv. The remote control is the same way and only works on occasion, my guess is because the sensor on the actual TV is faulty.
I do not have my original receipt, but spoke to Samsung and was told I had to provide the bill of sale to make sure it was covered under the 1 year warranty. I purchased the TV on my Sears credit card and went to Sears where I purchased it asking for a copy of my receipt. They printed out a copy from their system which lists the purchased date, sku #, method of payment etc but it does not list the Model # or Serial number. When I asked the manager at Sears for a more detailed copy, he said that what he gave me was all he could provide. I spoke to his manager and he said the same thing.
I emailed the copy I was given to eFax@sea.samsung.com as instructed by the Samsung rep I spoke to, but did not hear anything for over a week. Finally when I called they said they never received the Bill of Sale. I then asked to speak to someone else and was transferred to a 3rd person who finally informed me that the copy I sent was invalid and there is nothing they can do without a valid bill of sale. I'm attaching what I was given by the sears sales rep. It has a SKU # which should tie back to the make and model somehow. I have been a Samsung customer for years and I have 2 other Samsung televisions, phones etc.
This is the first time I've ever had a problem and I'm really disappointed that I cannot get this fixed under warranty because I'm unable to provide the correct bill of sale. I went to the Sears where I bought it from and this is what they gave me! I'm still paying for this smart TV every month and if I have to deal with a faulty sensor each time I try to watch it I'm going to lose my mind. Hoping someone can help because every person I speak to at Samsung has told me there is nothing they can do for me.

Paul Anderson
from Bartlesville, OK
I have a samsung gear s2 classic and a USB flash drive that i was having a problem with, so I sent it in for repair. I called to find out about it and I was told that they needed a part for it that they could not get and i would have to wait. After no contact I called today and was rudely treated. After waiting for ten minutes for a agent when she came to the phone she gave me the typical greeting, kept me waiting on hold for another ten minutes while she transferred me to the repair center and i held and held and held then a lady answered and hung up on me.
I called back and got a man and I asked for a supervisor and he put me on hold for 20 minutes and then came back and asked me if i really wanted to talk to a supervisor. He then put me on hold for another twenty minutes. And this is where I am at now on hold.. Repair Ticket number is 4137690073. I asked for a replacement since it was still under warranty but i was told no. This is my last business venture with samsung.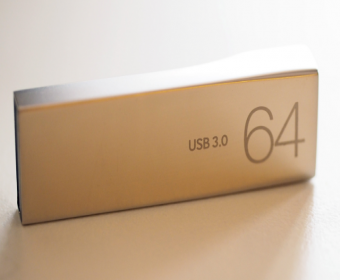 James Moss
from Elgin, IL
I was lied to from the beginning of purchase from AT&T and the phone does not do what it was sold to do. It often fails by turning off. I must down load the manual, hard to read and difficult to understand. Designed to fail and not be repaired just like the printer. Printer used ten amps of current, highly inefficient. It failed and as it was designed to do and it was not worth repair because it was made by Samsung.

Connie Cutler
from Marion, IL
In April we purchased at phone from ATT during their promotion for a 48Inch Samsung Smart tv. I have tried several times since then to try to find out about my tv to no avail. Today I called and I talked to a rather rude representative and 800 Samsung. I am very disappointed with Samsung. I have talked to so many people and no one would help me. They now say the promotion is over and I will not receive my tv. We own 4 Samsung phones and 3 televisions. We upgraded to the Galaxy 7s Edge just to get the tv. Your representative refused to let me talk to an administrator and I ask several times. I was told that there was no administrator there.
I spent 2 and a half hours on the phone with her. She told me to call ATT and I did they told me the promotion was done by Samsung and they have on their records that I was to receive the tv. The lady I talked to said I never send in what I needed to but I did I sent the picture of the invoice and my info. She basically told me I did not. I will never again purchase or recommend this company to anyone. The lady told me her name was Imelda. I hope that's the right one. That phone cost me 794.00. I just wanted what was owed to me. I have spent the last 3 months trying to find out about this to no avail. Thank you for reading my email.

Pamela Correale
from Rochester, NH
My almost new Samsung Galaxy S7 reset itself. I lost all my photos, contacts, etc. When I tried to get back on, the Google accounts would not work. I was locked out for days. I contacted Verizon- they couldn't help after spending literally hours. I as told to contact Google! Yeah, try that one. I tried multiple times to contact Samsung but sat on hold forever. I finally got thru to Samsung and they were so rude. They did not apologize for the fact that the phone reset and I lost everything on it. They did not care that my Google accounts would not work and, as a result, I spent more frustrating hours which are now days.
This Galaxy S7 had problems from the start, lost calls and no service. My husband's cheap phone had perfect service but my Galaxy S7 would not have service -so obviously it wasn't the provider, but the phone. Anyway, Samsung tells me that I have to send my phone back to them. Prove I own it despite the fact that I had the Verizon Rep inside the Verizon store contacted Samsung directly.
The Verizon Rep. also told me after hearing about the issues with my phone that the fact that the Galaxy S7 reset itself and the fact that I had problems with the Galaxy S7, my phone was under warranty. In fact, I have only had the phone for 2 months. However, Samsung to honor the warranty. Samsung expects me to prove I own the phone, send the phone to them, and then wait for Samsung to unlock the phone that shouldn't have been locked to begin with. Samsung says that the phone issue is not related to the warranty since I am just locked out.
SO, now I have to wait for Samsung to receive my proof of purchase, send me a call tag, return my phone, wait for Samsung to unlock it, then go back to Verizon and Verizon will then replace my defective phone which will probably be a nightmare. Meanwhile, I am expected to pay Verizon for a useless phone and a plan that I cannot use. Anyone out there please contact me or submit complaints against Samsung. I would love to join anyone else in a law suit- just on the principle alone...Also, submit complaints to the Better Business Bureau and The Federal Trade Commission.
I will be researching online every place possible to submit complaints against Samsung. I will spend as many hours as Samsung has stolen from me writing complaints. All I ever wanted is what I paid for.

Anna Thibodeaux
from Charlotte, NC
It has been over 1 month ago since I initially contacted Samsung head office. I can't believe the level of customer service I have experienced. I truly feel that my concerns have not been understood or validated at this time. I still have not heard from anyone as of yet as I was told someone would contact me. I thought someone would by phone or email but no-one did. When they asked me for my email address I thought it was to contact me about giving me a return authorization or information on how to get my replacement TV but it was not. It was to flood my inbox with advertisement from Samsung. All I want is another TV. Can I please get some resolution and not be ignored any longer. Please see a copy of my email I sent on 07/31/2016. Unstable Product - TV Screen Damage (UN32J5205AFXZA) S/N - 04J93CFG9118182B
Hello, I recently contacted you about my TV on 7/17/2016.I initially spoke to Mr. Darian #89063 and was then transferred to Mr. Shawn, who then transferred me to Ms. Janessa. My issue is that I purchased that smart TV and only paid attention to the fact that it showed good and was excited about my new smart TV; not the fact that it was unstable. As I have mention to all above associates I am not a negligent person and I don't believe that the little bump I created on my dresser with my vacuum cleaner should have made my TV topple over on my cable box and crack the screen.
The flat screen TV I had there before never did that. It was also a 32" flat screen by Sylvania. I has it for 10 yrs before wanting a smart TV. I went to best buy where I bought the TV and showed them my TV and the displays in the store for them to see the stability of the TV. They also saw the instability.. The store advised me to contact you and provided me with the number to call ; which I did.
I am truly disappointed in the service I have received from this company. After speaking to the last person Janessa in escalation and telling her I want another TV in place of this one because I really believe that TV should have been more stable than it was. Had I known that it wasn't I would have had it wall mounted. I told her I needed a RA for another TV. I only had this TV since Nov 26,2015 and I paid it $227.99. That is a lot of money for me to spend and not have working product. Ms. Janessa took my complaint on 7/17/2016 and stated that someone would contact me on Monday 7/18/2016.
As of today 07/31/2016, no one has contacted me about my replacement. The only thing I have received 2 days later was an email saying ""Thank you for contacting us" nothing else in the email. I really would like my TV replaced. I really didn't think I would have to go through so many people and still no satisfaction. I would really appreciate if someone could fulfill my request and not continue to give me the runaround or simply ignore me. I did not leave the TV with Best Buy because Ms. Janessa stated you may want me to send it to you.

Previously I've used a Samsung camera of the PL series. This was a fine camera with an especially superior Li-on battery. I never charged the battery from the mains. Whenever I downloaded the photos to PC, the camera charged itself from USB in a relatively short time. But something went wrong in the filter of my camera and on 26th April 2016, I bought a newer Samsung product i.e., WB150 F (S/N A2HBCNAD90022YX) from an online store. Now this camera which is supposed to use a better lens is a total disappointment. Because its battery is a very poor battery; it always self discharges and I am forced to use a power bank to charge the battery whenever I use the camera outdoors. Did you replace the superior battery with a poor one or have I purchased a fake-battery camera?

My Samsung television fell off the wall. It was hanging on an Ultra Slim Wall Mount and the round plastic mount thingy on the back of the tv cracked open and broke causing my tv to fall and break. I have learned that there is a class action lawsuit about this wall mount causing tvs to fall off the wall and I am waiting to find out what happens. Their stuff just sucks.

David Wilson
from Pickering, ENG
Bought a washing machine in 28-10-2013, with a 5 year warranty. Used the machine on Sunday, the 5th June. Opened the door to find bits of rubber between the drum and door. On further inspection found the rubber had been damaged. Got in touch with Samsung on the Monday 6th June, was told to send pictures of the damage, which I e-mailed to them that day. Contacted them on the Wednesday the 8th, to find out what was happening with our enquiry, only told by them, that on a 8 kg washing machine, that 4 kg is clothes and the other 4 kg is water.
They said that we had overloaded the machine, causing a vibration. We were told that if we got an engineer recomended by them to come and deal with the problem it would cost us. As being pensioners on a State pension, expecting to pay for an call-out fee plus repairs, especially when we've paid for a warranty is not right. Samsung Model no: WF80F5E2W4W/EU.

Heather Drew
from Goldsboro, NC
We purchased a Samsung TV in 2008. It began to act up the first of the year and is now dead. It is out of warranty and it to be fixed at my expense. The TV is not even 10 years old and is dead.I was told we may have used it too much by tech support. I have a Vizio that is older and working fine. Done with Samsung.

Monique Meinert
from Redditch, ENG
I am emailing regarding a complaint which I want handled as soon as possible. I recently bought a Samsung S6 edge in December time from your service. I am a loyal customer who has purchased many goods from you over the past few years. I had received a faulty phone, which had been faulty from the start of me receiving it, I believed it was just an update issue which I was told within store, I had updated it. It worked until now. If you see in previous emails I have followed your instructions and sent it off to Samsung. The phone was sent off, I was told I will hear back in two days time. A week had passed, still no sign of Samsung contacting me. I had to chase them about my phone. I then got into contact with Samsung and they admittedly said my phone had been forgotten about. After another week had passed, I was then told my phone cannot be fixed because it is out of the warranty, and the repair will exceed the value of the phone.
I am paying £25 a month now for a phone that doesn't even turn on. This is not acceptable! I am in a position now where I don't have any advice about what I should now do. You services have not contacted me to se if everything had been sorted, the way this process has gone is out of order! I am not having a phone which does not work which you had sent me. Its a manufacturing problem which was out of my control. I want to know what you are going to do about it, to fix this problem because now I'm in danger of not having a phone at all.
I will not be purchasing anymore from this scheme, as its not just this phone I have had problems with, I have had problems with two laptops as well howevr, they have ran out of warranty as I have had them more than a year! This is now 3 items Ive had from you which have been ridiculous. I havnt had this Samsung for more than 6 months and your policy states that it can be sorted within a years warranty. In an ideal world I would like you to send me a new phone in replacement of this Samsung and I will send you the faulty one back however, that's not going to happen is it because I'm sure you will find some barrier in not doing so.

Paula Potter
from Orrville, OH
13 months out of warranty, my dryer drum broke. Samsung had it repaired. New drum on the dryer has broke again, 2 months later. This, once again, is manufacturers defect. This unit has in no way been treated incorrectly. I haven't even put a pair of shoes in it. We have been loyal customers and I feel Samsung should make it right, by replacing it free of charge. By only covering the parts portion and not the labor, I have to ask myself if it is worth staying with Samsung products. We are building a new home, and we are going to need all new appliances. If Samsung is unwilling to keep a customer, then why should I continue to be a customer. I tried to attach a picture of all my Samsung appliances but the file was to large. The 1st pic is of the defective drum.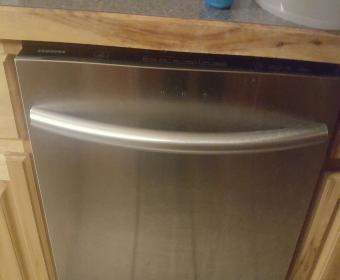 Jeffrey Burgess
from Tampa, FL
Samsung Gear will not power up or charge. It has been sitting for about a month and now nothing. I tried hard reboot different cable, usb off computer and power from outlet. I have got it to work one time before by just luck playing and switching cables. I see this is a problem on internet. Do you have a upgrade program or anything so I am not out all this money.

mark barbera
from Warwick, RI
I bought a Samsung blue ray player that needed to have it's software updated. I've called Samsung three times to have a cd mailed to me to update my software. an all three times they sent me a USB adapter instead. I told them the USB adapter doesn't work. a cd will work as I've used a cd before to update my blue ray player. the third time I called for the cd, I called the next day also to confirm a cd was mailed an not a USB adapter. I was told not to worry as a cd went out in the mail. but like the two times before, I got a USB adapter.
I asked Samsung if they carry cd's to update my blue ray player, an I was told yes they do. I don't understand why it's so hard for them to mail me a cd to fix this problem? after this ordeal, I will never buy a Samsung product again. I also own a 60 inch, 3D TV. if my TV was just bought, I would return it back to the store. I am disgusted with my treatment with Samsung. I would like someone from Samsung to call me an explain why this is so hard to correct.

Nicole Sinton
from Toms River, NJ
Dear Samsung headquarters, I had plugged in my phone after using it all day and it wouldn't charge. A notification popped up on my screen that had said" Phone charging slow plug in original charger." The charger and charging block I am using is the same product that had come with the phone I had gotten four months ago. I had tried plugging my phone in a different outlet and using a different block and it didn't work until I had used my mothers charger and I had worked. I had then went to my phone service provider and they had told me that I had to contact you and that my phone had been exposed to moisture and that it would work with a different phone charger that is not my original one. I now need a new phone charger so that I can charge my four month old phone and use it accordingly. Thank you for your cooperation.

Nomfusi Dlaku
from Durban, ZN
I had purchased a Samsung J2 from Jet Stores in Somerset West in Cape Town beginning of January 2016. Mid February the phone slipped from the top of the laptop to the table where the laptop was on. On picking it up I didn't notice the screen is dark as it didn't fall from heights. When I wanted to make a call in few minutes later the screen was blank. I took the battery out and left the phone off for a couple of days with the hope that it's going to work. I realised later that the fault is bigger than I assumed.
I booked the phone for repairs recently and had just received a message stating the amount of R1027 for repairs. With my 20 years experience in using the phones it was the first time I bought a phone from Samsung. I had never had to complain because I had never come across such. I am very disappointed with Samsung on this account. My sister also bought an S5 last year which recently showed a crack on the screen .
I request your intervention in this matter as I don't understand the possibility of buying a phone in January with R2300 and have to repair it in April for R1027. And I am certain the fault wasn't by any negligence from as it has been stated by Smartlab.

Fred Droze
from Winter Park, FL
Purchased a Samsung refrigerator in July, 2010, Model #RFG297AAPN, S/N C77943CS00667F. Experienced problems soon after purchase. Freezer door not opening and closing properly. Repairs were made. Subsequently, ice maker not operating properly. Several phone calls. Nothing they suggested corrected the ice dispensing problems. Finally, they ordered a new Space Icemaker section. It arrived and I installed the new item. No change. Same problem. Eventually, in addition to ice dispensing problem, the ice maker began freezing up. I contracted them several times. Each time, the question of temperature setting was discussed.
I tried to assure them that the temperature setting was in accordance with the users guide...negative 2 degrees, positive 38 degrees. I soon became tired of contacting with no results and settled in on removing large chunks of frozen ice, once a week. in order to dispense ice. Became very frustrated. Eventually I purchased a second refrigerator, a Whirlpool, and placed it in my garage. Ever since, at least once a week, the damn Samsung ice dispenser freezes up and I use the Whirlpool refrigerator until I can unfreeze the Samsung.
Recently, I decided to contact Samsung again in hopes that a recall or bulletin existed, correcting the problem. Why? Because in past years, I've heard of many owners of Samsung refrigerator that have experienced the identical problems. In short, Samsung Customer Service gave me nothing but lip service and informed me that my refrigerator was out of warranty and in order to have the problem corrected, I must pay out of pocket. By the way, the Whirlpool refrigerator I purchased has been problem free and I plan to switch places , placing the Samsung in the garage and bringing the Whirlpool into the kitchen. For the record. The Samsung refrigerator is the last Samsung product I will ever purchase. Their customer service is a non-service department.

Virginia Teichart
from Mt. Dora, FL
Purchased a DVD/Blueray player Dec, 2015. It has not worked since purchase. Repeated calls to Customer Service could not resolve the problem. They then advised me to send it back for repair. I did. It came back with the same problem, more calls, then told to send it back for repair. I said I wanted a refund. They said they could not refund it, until I sent it back a second time, which I did. It came back; it still did not work. I was told to e-mail a copy of the sales receipt and then they could process the refund. They called me and said they would not refund it and I needed to send it in a third time for repair. I said NO, I had been told I would get a refund. I wanted to talk to a supervisor. I was told none were available. I asked for a number to file a complaint and get this resolved. There was no number available.
Where do I go to get my refund ? In the mean time I have purchased a Sony DVD player for a third of the cost, since I was told I would get a refund. It has worked since the get go.

Jason Miller
from Arlington, VA
On 5 August, 2015, Samsung issued a press release, promising monthly updates to "flagship" phones, including the Note 4. As of 22 March, my phone is several updates behind, which leaves it exposed to ***31 CRITICAL vulnerabilities***. Making this promise and not delivering is not only false advertising for profit, but also constitutes gross negligence, especially in cases where the owner/user is contractually bound to the phone. I plan to pursue the matter in a legal forum, and I will encourage others to do the same. Summons through formal channels will soon follow.

Nancy Gardiner
from The Bronx, NY
Samsung Smart TV Hub would not connect. Called Samsung Tech for support. The Tech blew up my TV leaving me with snow. Cablevision had to restore TV, but Smart Hub still does not work. You are a terrible company. I own 4 Samsung TVs, never again. Nancy Gardiner

Dean walls
from Durham, ENG
I bought Samsung s7 on the 09/03/16 it was suppose to have the gear VR free with phone but was not added to invoice. As I purchase from Samsung website so I made few calls to see if I was getting the free gear VR as stated I got told I was not getting it because they stopped the offer on the 07/03/16 but on the 09/03/16 I was told if I purchase the phone that the gear VR would be free with the phone. So very disappointed with Samsung customer staff and not very helpful felt like I've been miss-sold a phone offer.

Joanne Dixon
from Buffalo, NY
I bought a samsung DVD player with netflix on it about 6 months ago. As of yesterday 3-5-16, it goes on but the cartridge does not open to put DVD in, it's not used much so I am not sure why it is doing it. Can I please help, I don't have the box or receipt. Model number BDF5700- model cde-BD6700zA that 6 could be a 5.

Steven
from Mililani Town, HI
I am in need of warranty service for my Galaxy S5 Mini model number: SM-G800F. It is an international version of the s5 mini. Samsung(UK) told me it was covered under warranty, however only in country (UK). Samsung (US) has not been helpful at all. I would like to be contacted by someone that can help me. I have a brand new phone still "under warranty" and there is no solution that Samsung has offered for their defective product. Samsung(UK) will not honor the warranty even if I pay for shipping. Samsung needs to get it together and fix the $400 phone that is under warranty. Whether you can service the phone or just send me a new one something needs to be done.

Pam Rieken
from Denham Springs, LA
New washer. Washer not cleaning clothes. Troubleshooting through book that came with purchase. Also attempted smaller loads. Clothes still visibly soiled after cycle. Have tried different cycles and heavy soil option. Doesn't appear to be enough water in tub to clean properly. Did what book said to trouble shoot this to no avail. Contacted Samsung 5 times and complied with all their request to troubleshoot.
Finally had enough today after the cycle lasted longer than 4 hours and Samsung rep wanted me to start it over. Per the first rep this morning it was only to take the 66 minutes that was on the display......Finally after holding close to 10 minutes I had a supervisor talk with me and state she would send someone out to look at it but that there could be a charge involved if they found nothing wrong. Well apparently something is wrong or else my clothes would be clean. Just putting into writing the frustration of owning a new Samsung washer.

WE have purchase 8/5/2014 & 2015 2 Samsung Washing Machine and 2 Samsung Gas Dryers and are extremely disappointed in the performance of them. 1st the Washing machine almost ALWAYS go off balance no matter how big or small the load is and the cap in the bottom of the stainless steel tub caps keeps coming off and now it will not stay on at all. very disappointing. 2nd The dryer has stopped working and it keeps flashing and the door is NOT open and it starts for a few seconds than it shuts off. If it would be possible I would return the products to Lowe's and purchase a different product.

roger pitts
from Aylett, VA
I have a range made by Samsung, model no. fta3531wublxxa;. Range has never given accurate temp. readings. Just recently spent repair parts dg32-00002b sensor and de92-013045a in amount of 157.90 plus labor. This was no the solution to my problem. My range is less than 4 yrs old and has never operated to my satisfaction. looking for a replacement solution from Samsung, unit was purchased from lowes.

Worst grievance redress in SAMSUNG india. I introduce myself as an unfortunate customer of SAMSUNG. I have a SAMSUNG refrigerator (Model No. RT28H3000SE/TL) bought on 30.11.2014. On 01.02.2016, it was found that the gas pipe behind the refrigerator is leaking through which gas was escaping. The refrigerator was switched off immediately and SAMSUNG customer care was contacted. A complaint has also been lodged (Complaint No.4208694157). Since 12 days, innumerable calls have been made, but till now the issue is unresolved. Although a service engineer visited but he refused to fix the problem.
Now, can you please justify the case? If you have any concern for your customers, do take some action. I have never expected such a poor service quality of SAMSUNG and I must say that this was my first and last purchase of SAMSUNG product. It is highly disappointing.

One Samsung GALAXY CORE 2 Android Mobile Model No.SM-G355HZKDINS Sl.No. RZ1G22G6ZRW(357926067307418) was purchased on 14.4.2015. It is very much within the Warranty Period. The camera fails very frequently and the incoming/outgoing calls become soundless. Every time I have to switch off the camera and on it to get restored its services. I visited your (SAMSUNG) authorized Service Centres at BD-79, Salt Lake, Kolkata and P-163,C,I,T Rd. Scheme VII-M Ultadanga, Kolkata 4(Four) times on 7.9.15, 8.10.15, 18.11.15 and 27.1.2016.
The engineers attended to my Complaint but could not set right the defects. Every time they attended the set, the stored data got lost and I had to struggle hard to retrieve the same. This way I am not only disheartened but also feel greatly harassed. Salt Lake City is a compact Township where people come into contact with each other quite frequently and share their experiences regarding the products purchased. The instant incidence has also come to the notice of my relatives & acquaintances. Hope you will not be able to afford any dent in your (Samsung's) high esteem and thereby loss of your Market Share. I, therefore, sincerely urge upon you to change the set with a NEW ONE immediately to protect your IMAGE in the Market.
This is why I have lodged this complaint within the WARRANTY PERIOD. In case, however, my grievance is not addressed within 15 days hereof, I shall be reluctantly constrained to take such action as would be deemed fit including initiating legal resort.

pissed samcustomer
from Hialeah, FL
Bought both a Samsung Note and Samsung wireless printer specifically to direct print. Spent many many hours and almost a thousand dollars. The direct print doesn't work and Samsung only provides unusable very generic instructions with no simple direct support from Samsung. The android phone and tablet don't recognize/connect with the printer.
A ZTE phone with WiFi Direct connect feature does make a connection to the Samsung printer but also cannot print. Whereas the Samsung note will not even connect wirelessly to the Samsung printer! Even an IT tech spent two hours and it still doesn't print. These Samsung assholes sell the glitter of the technology but do not supply the necessary instructions to make it reliably operational. Samsung management has to be absolute assholes conmen. Sell a grand idea to the public that doesn't fly in a practical application!

victor cassar
from Balzan, 02
I always use mobile Samsung but I am very disappointed with the E700, the first one after three months it had a defect lcd. After four weeks waiting they replaced the mobile and now after three weeks I found a small crack and now the lcd is not lighting on. At the shop they don't wont to repair. I am very upset. The serial number is 357698065548042 date of purchase 30/12/2015.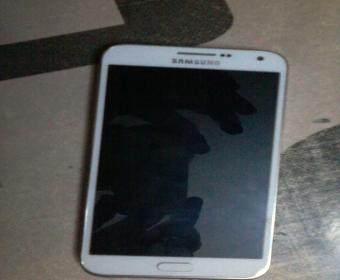 Bernice Lupo
from Franklin Park, IL
Purchased complete kitchen package in 2014. Microwave malfunctioned on Thanksgiving 2015 I was baking sweet potatoes and the vent suddenly turned on..could not shut it off had to unplug the unit. Called Samsung and received an extended warranty number. On Time repair came & replaced some parts. a few days later another problem....a noise every time I used the unit. Another warranty & part replacement . Now the original problem has started again. Call Samsung, constant disconnects. Call On time repair..never a call back. All around service is horrid. Will NEVER purchase another Samsung Appliance again & will NEVER recommend them.

Sherry Ostheimer
from Indianapolis, IN
Dishwasher - purchased 02/2014 first time used 7/2014 we were remodeling kitchen reason not used for 5 months after purchase. 2 people In 70's using dishwasher so it is not abused. On 8/2014 had to replace heating element - Samsung gave us a one time warranty on part but we had to pay $150.00/for service call. On 12/2015 same error occurred "Heater Error". This is ridiculous this was not a low cost dishwasher and is not overused. We are going to replace it with a different manufacturer - never again will I buy a Samsung item. There are things Samsung does well, but building a dishwasher is not a good thing for Samsung! I am only one fish in a big sea, but I do have a loud mouth and will bad-mouth Samsung dishwashers every time I get a chance to everyone I talk to. The model is DW80F600UTS/AA, s/nB00AG9MD610420R.

Karen Jackson
from Cardiff, WLS
I purchased a Samsung Neo in February and it has been taken back twice to Carphone Warehouse with problems. The same problem each time - lines darting from side to side whilst trying to use the camera, not being able to open an app, freezing and phone shutting down even when it is half charged. It was sent away about 6 weeks ago and was wiped clean, I lost irreplaceable photos as I was unable to back it up before it was sent away and now the same thing has happened again. I took it in yesterday and Carphone Warehouse are sending it away again so I am left with an inferior phone over Christmas. I asked for another phone and was told that wasn't possible. Really not happy and seriously thinking I may never buy Samsung products again. This phone has been discontinued and I only bought it in February 2015.

Donna Welbaum
from Dayton, OH
I purchased new Galaxy 6 in February 2015. In June 2015, it quit working and since it was under warranty, Samsung replaced the phone, but they pro-rated my warranty. Today, my phone quit working again. I am very frustrated. The phone has not been dropped or gotten wet. I take very good care of my phone and keep it in a case. I don't know what to do. I love the Galaxy, but I have to have a dependable phone. Please advise.

Matthew Thomas
from Cardiff, WLS
My speaker stopped working properly on my A3 mobile. So I took it into the local store to get it fixed. 5 days latter I received a text telling me that they would not fix it. they then went on to say that I had tampered with the phone as it was missing some sort of tape inside and there were finger prints. I have no where to go they say i have tampered with the phone which is complete rubbish. the burden of proof is on me and I can't prove a thing. I am left with 17 months left on a contract with a phone that doesn't work properly and a multi billion firm just looks the other way.

Stephen Young
from Morganton, NC
My brand new refrigerator that was just purchased had a hole in the back of the ice maker and leaked all over my brand new 3/4 inch hardwood floors and ruined them. I just had them installed at a cost of $10,000. a man came out took pictures of the floor sent them in to the complaint department and verified what had happened and that the refrigerator is garbage. The complaint department called my wife was very rude to her told her we had to pay the $3500.00 cost to get the floor fixed and they would reimburse us. I don't have the money to fix them and then he told us that is tough. When asked to speak with a manager he hung up. I will find the money some how to sue this company for all of the aggravation, rudeness, and damage they have caused. Also Samsung is garbage the complaint department a joke and I will never buy this product again and promise to tell everyone I come in contact with what a terrible company and product they have and not to buy it.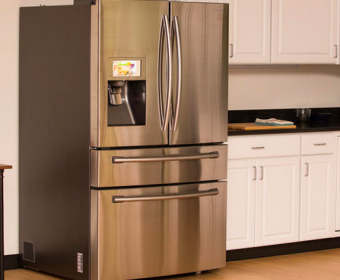 Lynda Rivas
from Clinton, CT
My Samsung dishwasher leaked through floor damaging finished ceiling in basement called repair, spent 2 hrs waiting for answer sent repair out, aggressively pulled dishwasher in/out and while doing so, jammed the wiring and ripped wires. Initially only a hole in dishwasher tube. Waited 3 weeks for second repair to be scheduled. Overall 4 weeks trying to contact Samsung. Each time waiting over 2 hrs on hold. Finally received call for repair and scheduled. 11 MINUTES after I hung up, received an email stating repair was cancelled. Waiting now over 1 hrs on phone trying to find out what happened. This is a horrible disaster. I spent 50 mins talking to Samsung customer service department one time being asked by same representative to repeat my address and name. Said needed to confirm. Service is horrible.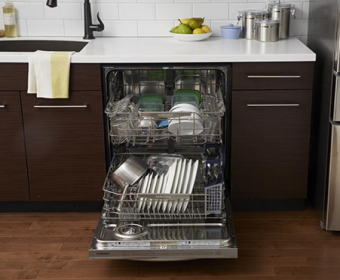 Have feedback for Samsung?
Thanks for your feedback!
Sorry. Please try again later!