Samsung
Samsung Complaints Continued... (Page 2)
325+ reviews added so far. Upset? Call Samsung corporate: 973-601-6000

Reference No.2118020082. CIn late January 2015,I purchased a complete set of Samsung Toner Cartridges, for my Printer CLP325W. The Black Cartridge stopped printing after approx 30 pages, The situation has not been resolved yet ,because the people,with whom i have had at least 20 texts & phone calls. keep making every excuse possible,so as to not replace the cartridge,including suggesting that the Cartridge was out of warranty,asking me for Photos,Receipts,etc They even refused a Proof of Purchase for it because the person who purchased the item for me ,had other items on it & crossed them out before sending it to Samsung Each time I EMail I get a reply from a different person, I have got all the Emails ,back & forth,& I feel that the people in Customer Care/Support ,are between them, only making a huge joke out of the matter.My experience todate would not deserve even 0Stars. I get no updates as to the progress of the claim, until I send another EMail. If the policy of Samsung is to Frustrate people out of complaining,it is not being fair to customers.

The battery keeps draining despite charging it for all night and day. When I talk on the phone people say they can not hear me . They keep telling me they can not hear me clearly. People on the other end keep telling me my voice is breaking up and the I keep cutting out . When people leave voice mail it shows up few days later . The Samsung Galaxy Apps screen shows a different time rather than the current time . As I am writing this 9.13 pm on 03/31/2015 it is showing the time is 02/20/2015 10.49 pm. So please help me . I am not pleased with this phone .
Can you please help me with these issues .

Hi, I am currently a samsung customer, i own a Samsung Galaxy Note 4, i purchased the phone about 3 months ago and the phone has given me problems since day 1. i went back to where i purchased the phone and i was told i had to take it to a samsung store to get it looked at. i then took it to samsung repair centre in Teddington, where i was told my phone would be there for 2 days maxiumum. Today is 3 weks since my phone has been there. i spoke to a manager (Glen) at Teddington today and he told me the parts for my phone has still not arrived in store.
I'm very dissapointed with the customer service i have recieved throughout this process, i feel like samsung has not done a good job in dealing with this matter. up to this day all im getting is apologies and this has not helped me in no way. my phone has been in repairs for 3 weeks and i haven't had the phone for 6 months. The Teddington repair centre told me they basically have to change all the parts on my phone which meansthe phone is no good. if that is the case why is samsung not issuing me a completely new phone, when after all this time i might get this old one back and it might just incure the same issue again as there is no guarntee that it will be completely fixed. Right now i am fuming at the situation and something needs to be done about this on my behalf.

I have a Samsung Galaxy s4 Phone for 1 year 10 days. I have been having issues with it starting and stopping on its own. Last night it got bad enough that I can not use it. I went to Verizon they said it needs replaced and want $500 + to replace it. This is a bunch of BULL. i have had cell phones since the 90s and never had to have 1 replaced. I am losing all my contact numbers and photos. I think Samsung should stand behing thier products. Please respond!!

Fazal Dossani
from Mumbai, MH
I am using Samsung duos which is 30 months old i am having problem cetain function are not working i went to your service center in mira road. The answer i got was surprising they said the mobile might get dead and we are not responsible for it .if your cannot repair i should get it in the same condition not in dead condition.

Robin Kerns
from Allison Park, PA
I have a refrigerator that is only a few years out and I had to replace the complete display panel. I am very upset, because the frig is not that old. I did ask the Samsung tech to leave the part he replaced.

Mrs R Singleton
from Oxford, ENG
Because my husband had been so ill over 2014 i bought him a samsung 5 s phone it started to go wrong after a few months it has been for repair twice i have just got it back from them again and it has exactly the same problem it looks like it has not been even looked at they do not want to listen and are a hopeless company!

RE: SAMSUNG GALAXY S4 – REPAIRS: JOB NR 101145. I, Bryan Viljoen would like to hereby lay a complaint regarding my Samsung Galaxy S4 that I gave in for repairs. On Monday 4 January 2015 I took my phone to Dion Wired in Kolonade, Pretoria for repairs. The phone was having trouble charging, did not read the Sim card and just went off whenever I opened any application. Dion Wired informed me the phone will have to be sent in to Samsung repair center, they did not have the parts to fix it inside the store. They lady that helped me at that stage has since resigned and numerous promises has been made to inform me on when it would be ready for collection. I was told it could take up to 2 – 3 weeks and I can contact them to find out if it has been sent back from repairs.
The service at Dion Wired has been very bad and from talking to about 5 different employees no one could tell me anything. I phoned Samsung repairs center to en-quire just to be told that the phone was fixed and sent back. I received a message that I can collect my phone after about 2 weeks. I switched it on inserted my sim and got a message saying the phone has a virus and from there I could do nothing on the phone. They said the PC board was replaced but it was in a worse condition as when I gave it in the 1st time.
I took it back to Dion Wired in Kolonade Center and they said they will send it back to Samsung repair center and inform me yet again when it will be ready. I have been to the store numerous times, I have tried calling them at least 1 x a week and all I get is, the phone is not at Dion yet. Many attempts to get in contact with Samsung repair center directly failed and promises was made every time. My phone was at Edenvale and at one stage I was told my phone could be lost, they could not track it to where it was located, after that another employee at Samsung informed me that they do have the phone they just don't have the correct parts and did order it. I waited another week and followed up after which they again gave me a few different reasons as to why the delay.
It has been almost 4 months since I first gave it in and I had to buy another phone, seeing that I use my phone for work and no one could give me a guide line as to how long the process will be. I not only enjoy my Samsung phone and wouldn't until now recommend any other device. I have been a client with Dion Wired for many years and have records of purchasing with them. I own more than one Samsung TV, other appliances (fridge, microwave, surround sound, Tablets) of Samsung, I bought Samsung phones for my children I convinced my whole family to switch to Samsung and I am not just disappointed in the service I have been receiving but it is extremely frustrating and UN-acceptable. My contract is due for upgrade in less than 4 months, but have been paying for my phone / contract the last 4 months and I don't have my phone, I bought a Samsung mini pocket phone, thinking it will only be 3 weeks at most and 4 months later this brand new phone is hardly ever working.
I again followed up with Dion Wired and Samsung 24 March 2015 and finally got some help from Samsung Repairs telling me according to the system my camera is faulty, (which was not faulty when I gave it in the 1st or 2nd time) and that would be fixed very soon and they will inform me when I can collect again unable to give me an estimate time. I want Samsung or Dion Wired to either give me a new phone. I have been a loyal customer never miss installments but this is really an acceptable. I would like feedback on this matter ASAP or I will take this matter further, I will take this matter further with my lawyer since this matter is getting out of hand. The service I received is poor, no one can ever give me solid feedback.

Gugulethu Ndaba
from Johannesburg, GP
Dear Sir/Madam, I want express my extreme dissatisfaction with the service or lack thereof from your customer service unit. It is now approaching 10 months since I took in my broken phone for the repair of a cracked screen. It was only when I went to MM ALL Elect to collect my repaired phone, that l was informed that it had been stolen during a robbery. Therefore you did not even have the decency to advise me telephonically that my property had been stolen while in your possession.
Be that as it may, your poor service worsened when it has become a monumental battle just to retrieve the monetry value of my device or a new device to replace the stolen one, in good faith. I want to make it very clear that I do not want a random refurbished device, because it is not my property. I have waited for resolution and exercised a lot of patience regarding this matter. I require an expedient response, no later than the end of this week, as to whether I will receive the monetry value of my stolen device or I will receive a new one. Short of the abovementioned, I will have to escalate the matter to the legal resources available to me.

wayne little
from London, ENG
we have a samsung washing machine thats gone wrong (under 2 years old ) there engineer came out said he will order the parts and comeback and fix it ., the following day samsung called and said the machine will not be fixed , so we could have a replacement or refund the they told us the refund would only be 80% . we decided to have the replacement only to be told its upto 10 working days to go though head office and the wait for delivery , this was not on so will asked for the refund , again same amount of time to wait. .we will be without a machine for 5 weeks and we have 3 children WE NEED THE WASHING MACHINE, the service we have had from samsung is crap and i would advise people not to buy this brand.

Mrs Stoves
from Stockton-on-Tees, ENG
Brand new washing machine 10 days old leaks from door seal. reported problem to Samsung Customer Services three times over the course of two days, informed during each telephone call that an engineer would ring me back to arrange a time to attend - still waiting for that call. During the third telephone call I was informed that they were ordering parts (strange when no one has inspected the machine and surly an engineer would have on his van a simple door seal). This is the third new Samsung washing machine which I have purchased, no complaints with the previous two machines but this will be the last time I buy a Samsung product. The call centre is located abroad and the staff are polite but barely speak English. In my opinion Samsung really need to improve as the service they are giving is non existent.

bruce w jordan
from Puyallup, WA
Conviction Motor DG96-00110a. THIS MOTOR HAS BROKEN DOWN 4 FOUR Times IN THE LAST YEAR AND HALF, three time in the first year. are there any recalls on this motor, or am I just stuck with another lemon from Samsung. this range is not two years old, 'How Sad".

Kerry Mclean
from Leicester, ENG
Have a TV that is not the top of the range latest 1 and am getting no help whatsoever with sorting a problem out with it even tho I've not had it very long and it was a new TV when I brought it.

Joanne Butterwick
from Stockton-on-Tees, ENG
I contacted customer service very unhappy and still waiting for higher management to contact me. Bought a washing machine two months ago and had to call the engineer out as it was putting holes in my clothes. Engineer found the problem within five minutes. The biggest part of machine needs replacing. I asked for a new washing machine but as it is more than 28 days old I can only get a new part fitted "free of charge". I will not be recommending my family or friends to buy Samsung as customer service is rubbish girl kept saying sorry can't understand you!!! Please reply one unhappy customer. The local engineer was lovely and very understanding. If the washing was older I would have been happy to replace with a new part but not when its two months old.

Jeff kent
from Farnborough, ENG
After waiting at least 20 minutes for Samsung technical support to answer my call and then go through another 20 minutes of useless testing and 1 reset to no avail I was informed that he had to answer other calls due to the fact that they had trouble with their servers. When I asked him how long it would take to get it fixed he said asap, maybe a day or two. My actual problem is that when using my Samsung smart hub TV ue40d7000 luxxu to connect to Netflix and bbc I player I get network problem. Please try later. Connection to the itv player and the web is ok. I Have no faith that Samsung will resolve the problem soon.

Don Carrier
from Elizabethton, TN
My Samsung S4 from Sprint caught on fire while charging. Upon returning the phone to Sprint I was told all S4's the catch on fire have to be returned to Samsung. On Jan 12 2015 I returned the phone. It was returned to me 7 days later with all major components (including PCB) replaced. I tried to activate the phone with no luck. I took the phone to the local Sprint store and was told that Samsung had changed my IMEI and the new one was not on the Sprint network. The Sprint rep told me I would have to contact Samsung. As of today (2/23/2015) I have called Samsung 19 times with over 30 hours on the phone. The first obstacle is to get to the 'executive team'. This is the code name for the product liability group. The 1st level support team is trained very well not to let you reach the executive team, but this is the only path to reach that team. Of the times I have got through to them I have been told that the technician made a mistake and they would fix it, that is was a sprint problem, and finally that it was my problem. Another common response is that they will call me back. It is clear Samsung will never resolve this issue. Meantime I have bricked phone that I continue to pay for every month. On 2/7/2015 I filled an official complaint on Samsung's website. As of today (2/23/2015) I have received no response to this complaint.

Ahsan Mughal
from Lahore, PB
My device Samsung galaxy s GT-s7562 imei number 352985054708470 using in Lahore Pakistan of Samsung green tech warranty exp in dated 14/06/2014 now my device have a minor problem is out going call is okay incoming calls not okay after restarted device will be okay incoming and SMS received after ten min incoming call n SMS not yet. I will go Samsung green tech office Alhafeez plaza main boulevard Lahore Pakistan telling them my device problem and receive my phone giving me receipt n job no 39225 date 10/02/2015 they tolled me checking and repairing process with in 4 or 5 working days today is 20/02/2015 i just asking them what about my device n job no 39225 responding is amazing attitude now they should reply me in SMS.
"Dear MR ASSAD S, Please collect your device from green tech service centre against job no 39225.thanks you for visiting greentech service centre. good luck."
After this message i called senior officer Bilal cell no 0301 8596611 about call duration 4 min he tolled me your device n job no 39225 not cleared yet. dear official tell me where i am going for repairing. they should waste my time 11 days including my calls n visits this is very wrong about ur company brand i requesting you please help me about my device.

I have had my Samsung Range for 4 years. In the last four months ...food I have baked hasnot cooked as it should. I tried to calibrate the oven. I failed. I called Samsung Support...what a waste of time that is...you talk to someone away from America, who does not know the language or understand American values or lifestyles.....that was a big mistake!! He told me "how to fix it" which was so incorrect I worried about damaging the solid state controls. Why do they put support people in a position to help people when they don't know what they are doing? I called a Samsung repairman. After 1 1/2 hours and $145 later, he tells me nothing is wrong with the oven....but, I must make sure the oven recycles to the set temperature at least 3 times to pre-heat the oven. That takes 20-25 minutes of electrical energy and my time. It was not like that before. Not only that, but it does not let you know when the correct time has been reached, even after 20-25 minutes. I have never been so disappointed in an appliance for which I paid almost $800. I will never buy another Samsung item...no matter what and I will tell all my friends also.
I have four grown sons...so I do know cooking....And I have had stoves which lasted 17 years, 14 years, and one I sold my son which is 30 years old and still going strong. Can we ever get a good product made in America with made- in- America parts again? Shame on us for settling for this market environment we are now caught in !!!

Samsung customer support is managed and operated by fucking morons. I have made ten fucking calls into there from level 1 to managers and none of them will fix any of the problems to a samsung mini4. the phillipino call center is stacked with support personnel that do not understand or can speak english let alone solve your problem. Samsung sucks i wish i never bought their phone. Samsung support is nonexistant and is staffed by morons and phillipinos that do not speak english.

We bought a Samsung dryer in September of 2011. We do normal laundry for two people, nothing out of the ordinary. Our dryer started making a knocking noise about 2 months ago. We called Samsung and they sent out their A&E appliance repair people 10 days ago. They thought it was a roller or rollers that went bad and possibly the belt. Only having the dryer for 1 1/2 years I would have thought it might still be under warranty and it wasn't. They came back to put in the above parts and found it wasn't the case, it was actually the drum that needed replaced. Again, they called the company, and the drum isn't even under warranty still being only 1 1/2 years old. Now we have to wait another 10 days to get the new drum and install it.
As expensive as the washers and dryers are from Samsung you would think their warranty for a major part like a drum would be a lot longer than just a year.

To whom it may concern:
I just filed a complaint about my Chromebook and neglected to list one of the important issues that I have with the device: It does not print everywhere! I must be with a cloud ready setup. That means I will need to buy a new printer for home. Also, the printer that I use in the office is hooked to our computers remotely. I had the guy from the printing place come over to see why I cannot send anything and print it in the office printer and he said it will not accept things from the Chromebook, not set up for that and that it would be a large cost to change it.
How disappointing!
Sincerely,
Susan E. Speir

I've had cells phones since the late 90's. The only phone I've had with NO problems were SAMSUNG until 9 months ago I have a Samsung with Sprint and I've had so many problems i don't know where to begain. I've taken it back 2 times. I had to turn it in and get another one but it was used because my contract was not up for 2 years. So if the screen is not "freezing up" then I'm not able to dail out. Or my calls are dropping when I'm walking down the street. i've been in situations where i could hear but the person on the other end could not hear me. This phone is really a DISAPOINTMENT to me because I've had other phones and products by Samsung and NEVER had a problem.

Bought refrigerator in 2011 since then have been haveing problems with the refrigerator freezing up this is about the third time and i have two babies under the age of one the last time was this thanksgiving I would want to know if we could replace it with another one the people said that would be determined by the repair men not best buy or u. This is really awful to have this happen over an over again. I hope there is someone who could help me with this problem. aloha christina correa 11/23/12

I bought Samsung LED TV from Thailand (Sai international trading) in March 2012 and from nearly two months we are getting burning smell from TV also TV screen has a line . It gives a impression that TV is buring from inside and may affect us any day. Twice I got electric shocks from this TV.
The problem is Tax return officer at Airport kept our bill & we in hurry forgot to take a copy of the bill. Now we tried contacting Sai trading thailand over phone to fax us the bill but they seem to be least bothered also VAT refund team of thailand doesnt want to help.
We are going to counsumer court this coming week and we need justice as this product may affect our life.
Rahul (India: 9986142826)

Purchased a galaxy note 2 in favor of a galaxy s3 and an iphone5. My mistake was even thinking that Samsung was capable of making quality products. Word of warning, Samsung consumer electronics, or anything with a one year manufacturers warranty might look nice but in terms of quality, Samsung doesn't care about the consumer. As for phone and customer support, they transferred me three times in one phone call and then finally hung up on me. I understand if technical jargon is not a universal language, so hire people that can understand it. Samsung has been around for a while, but they operate like a new business getting it's legs, products and support. I hope apple tears a new one in you, at least the money I spend with Apple is well spent.

I had ordered for the free 16 gb card with my new samsung S duos on 8th Jan. The numbers provided on the samsung promo website are out of service and nobody is replying to my mails from the email id given on the Link. How am i supposed to get in touch with them. I have called at samsung customer care but no positive response has been received. Where is my free 16gb memory card and how can I get a contact number for samsung at once. I will not rest until I have this!

I purchased my Samsung Refrigerator approximately 2 years ago. On March 17, 2013 the refrigerator and freezer stop working completed. I called Sears to arrange for an appointment to come a fix the refrigerator that I so proudly purchase for over a thousand dollars. Sears charged me a fee of $65 just to come out. The Sears Tech told me - the nain board is bad and also the display board blinks needs to be replaced.
I have a house full of Samsung product from TV, cell phones, and tablets. Samsung is suppose to be a good product but I find myself with a refrigerator that does not work and will cost at least $650 to $750 to repair. I did not expect my refrigerator to go out on me after having went to the grocery store the day before spending over $300.
Brand: Samsung
Model# R5261MORS
S/N# JJ664GBC233007288
I am very disappointed in Samsung product not living up to their full name. The old saying is you get what you pay for but I in this case $1000 plus dollars down the drain!

Bought a 60 inch smart tv 4 weeks ago and still cant get on the internet. It was delivered with a port that was not working. been waiting on a part to lupdate my brand new tv... I was given false information, I have been lied too by company employees. I have spent over 2 weeks and 4 hours talking with Reps. I just hung up the phone once again 4/4/2013 being told that they had an incorrect address. all the other calls they had the correct address
but now they had an incorrect address hmmmm??? This company must really be screwed up!!! I was once again told the part is in the mail. Next week it will be 4 weeks i have been waiting for lthis part i cannot use the features of my brand new expensive tv until i get thsi part. I will never buy Samsung again not because of the product though i'm really not sure if the product works until i get the updated part, but becasue they have no integrity in dealing with customers. I will make it known to anyone looking into buying a Samsung product to beware the company does not care about service to its customers. And the reps lie.

Good afternnon,
About 4 months ago, I purchased a Samsung Smart TV. I purchased a Samsung because I was told they were the top of the line televisions on the market. I have enjoyed the TV so far and have only had a few problems with the Smart Hub apps. I have had an issue with one app since I purchased the TV, and just recently, I encountered an issue with another app (one that I use often). I decided to call customer support to get some help with my issue.
Here is where my complaint begins:
I explained the issue to the operator. Right away she acted like she KNEW what the issue was. She said, "Your TV has a virus" and then continued by saying, "If you don't take care of this now, the virus could spread throughout your system eventually make it unusable." This is when I began feeling the pressure; I could tell this was turning into a sales call. She told me the price for technical support is $99.99. I quickly told her that I wasn't going to pay $100 for technical support. She again warned me of the "virus" that was quickly spreading throughout my system. I again denied the technical support. She put me on hold and returned very quickly; "I have gotten the approval to give you 50% off technical support for $49.99." Here lies my first issue: We all know that EVERYONE gets this "special approval" for 50% off. The initial offer of $99.99 is just to see if you can get more money out of easily influenced/manipulated people. I did not expect this sketchy sales tactic from a prestigious company like Samsung.
At this point, she went into detail on how technical support would not only fix my issue, but prevent future issues as well. She said, "Technical support can remote into your TV to fix the issue and then configure and optimize your settings to prevent future issues." Still not convinced I, for the third time, denied the technical support. She then transferred me to a "supervisor." I spoke to the supervisor and she too warned me of what would happen if didn't take care of this issue (virus) and assured me that technical support would remote in and have my issue fixed in 10-15 minutes. I remained skeptical, but she continued to push purchasing the technical support, almost threatening me that my TV would eventually become unusable. Eventually, I caved, gave in to the sale, and purchased the technical support. I was not happy about it, but the pressure got to me and their persistent warnings/threats made me feel like they were my only choice.
After a lengthy wait on hold, I was connected to a technical support technician. I explained my issue to him thoroughly, just as I had done before. The first thing he asked me was, "Have you tried turning your TV off and then back on?" Seriously?! Is that the type of technical support I just paid for? We went through several other steps, most of which were common sense and I had already tried. I don't know what kind of knowledge/training your technical support personnel have, but I was not impressed at all.
In the end, it came down to a simple reset to fix the issue. I asked the technician, "Did I really just pay $50 to have you tell me to reset my TV?" I then asked him about remoting into my TV to fix the issues and reconfiguring my settings. He said that they DO NOT have the ability to remote into anyone's television or do anything of the sort.
I demand that I have my money fully refunded. I did not pay $50 for information that I could have found on Google (which is likely where your technician found it). I paid $50 for someone to remote into my TV, fix the virus, and configure my settings to prevent future issues. Also, my issue was not fixed in 10-15 minutes; closer to an hour.
May I suggest that you reevaluate how your operators sell your technical support? Not only are they very pushy and make you feel threatened, but they lie to you! I've been in the sales industry, and if there's one thing I know, it is to NEVER lie about what you're selling. These misleading and manipulative sales tactics are completely unethical and an embarrassment to your company.
I am extremely disappointed and dissatisfied with your customer service and, at the very least, expect a full refund.

I M Dinesh & Recently one month purchased Samsung Galaxy Grand Duos-but aftera week there is a problem in battery back up & Even 3-4 hours battery backup not there. Please let me know how to rectify the Battery backup problem in Samsung Galaxy Grand Duos.

I bought a Samsung LCD 52" inch TV three years ago, and now the TV has vertical lines on the screen. I called Samsung customer service and told them my problem. They told me it sounded like bad cappacitors, and that they would send a repair service out at no charge because these cappacitors are under Samsung warranty. Service repair came out to my house and replaced them, but I am still having the same problem. The service tech said that the TV has a bad panel and the charge to repair it would be $750, parts and labor. I called customer service back and told them what the repair service said, and they said that Samsung doesn't warranty panels, and there was nothing they could do for me. I'm sure I'm not the only person that has had this problem, I've seen lots of complaints on the internet about this defect. I wish Samsung would warranty more parts on their TVs so people like me and others dont have to take a loss when purchasing a Samsung. They should live up to the standard of what they advertise their product as. I paid $1500 for the TV, and now I am out of a TV. If there is anyway Samsung could compensate me for my loss with repair or some form of compensation, it would be greatly appreciated.

Sir/ Maam, I am a Samsung Customer but not feeling esteemed any more due to the issues I underwent because of poor services. Since beginning my phone had one or the other issues. I went to the service centre for the same but every time the issue persist.
I fail to understand why the service centre couldnot rectify the issue even after giving the phone to them 4 times. In a span of a year almost half a year the phone had some trouble. I also requested the service centre to replace the device if necessary but they dint paid heed.
Now my phone has stopped working completely, its nothing more than a plastic toy which a 2/3 month old kid can play as I cant open it or use.
I feel dejected to write the mail to a reputed company like yours for poor services. I request you to kindly get the issue sorted on priority basis and if required please replace the device (samsung Galaxy ST I9003, IMEI 359374/04/123106/5 ).

I have bought a samsung mobile model no. Star 2 (GT-S5263). i'm getting a problem of this phone whenever i open internet sites like song.pk, you tube, gmail etc. So i went to samsung center (Technocare, noida sec-27, near noida sec.18 metro station) they had checked two time hand to hand and 3 times i had submitted on service centre approximate 20 days. but they could'nt solve this problem and branch manager has told me we are not getting what is the problem of this phone.
That's why i told to them if there is not solution this phone so please replace this phone but branch manager told me i will talk to my senior noida samsung branch manager mr. sandeep then i will reply u, alos i have talked to mr.sandeep he has told me you will get proper solution withing two-three days but i didnt get any solution of this phone. they are alwasy delaying this problem.
I complain morethan 20 times on samsung centre but they didn't given me any solution to my complain. So please solve my complain as soon as possible.

Hi, I was purchased Samsung Mobile C3330 CHAMP2 from Mobile Sales Center UNISERVE TELECOM PVT LTD, 1st Block, Rajajinagar, Bangalore on 06-01-2012 bill 09560/11-12 .After use of only 2 days, the mobile automatically switch off after receiving call. Hence i submitted the mobile at its authorized service center "Samsung Service Centre, VAISHNAVI ENTERPRISES, NO-3/84,WARD NO -3,Kalamma Street,Bellary,karanataka. " on 19-01-2012 . The service center's agent told me that the problem of software then after two days the service centers agents told me that the it has been mother board problem but the service center as not responding me properly , Till the date they did not solved my mobile problem , Telling irresponsible reasons whenever I visit to the service center . About 3 week I did not get mobile back. Pls solve this issue as soon as possible or pls refund me .

I live in Mallorca Spain...I purchased a monitot in sept 2010 ..it has been in for repair 3 times about to go for the forth ..problem
buttons do not work
keeps turning of and on
or never turns off
auto adjust keeps flashing up all the time
screen now does not work at all
I know its the monitor because I put my old screen on and its perfect...and this problem is know on the monitor
I have tried for an exchange /refund with out any luck and not being able to speak Spanish does not help
The customer service is so bad ...we have many Samsung items from tvs to washing machine,camera etc with out any
problems thats why we purchaced this monitor.
Please tell me what to do,I am a pensioner and this is my contact with my family .much needed.
regards Carol maskell

i had approached samsung service centre of secunderabad, Just opposite to Chermas/Paradise centre. My mobile Phone model no. C-3262 (champ neo) having complaint of voice is not audible to recipients. i had purchased it on 15/11/2012 & within 5 months, i had approached your service centre for 3rd time regarding the same problem. The Service centre executive asked me to go to Abids Service centre for want of spare part (mike). he advised me to go to another service centre for want of spare parts or to wait for 15 days to repair the handset. Is it justiciable to approach another service centre for want of parts. it seems like govt. organisation and in these days it is not possible to live without phone for 15 days. hence i am requesting you to get repair of my mobile No. C-3262 of customer name: S. RAGHU BABU at the earliest duly warn the concerned service centre....thanking you sir...s. raghu babu... mobile No. 8712379999 & 9700934909

Purchased my phone in Hong Kong, thinking this is an international company so if anything goes wrong I can have it repaired in Australia. My phone fails after 3 weeks, screen is totally white. I phone your support line to be told that you don't repair "international phones". Why would this possibly be, has it something to do with that as Australians we are ripped off on price, phones cost twice as much here? and you want us poor Aussies to suffer if we are lucky enough to buy one overseas. Why wont you honour your international company status warranty, surely the phones are all made in the one factory or to the same specifications worldwide. Please advise as soon as possible as I need my phone and I need an answer to go to the Telecommunications Industry Ombudsman with.

I have a galaxy note 10.1 (N8013 model). I'm wondering when I will get the Jelly bean update for my tablet. I remember you guys said we will get it in the 4th quarter, but I haven't heard any further information about the update and it's now December already. One more thing, why are we getting the update after the galaxy tab 2 10.1 which is the older tablet than us. To be honest, you guys have to be rush in updating software for customers. It's been more than 6 months since google introduced Jelly bean 4.1, and its ridiculous because they just introduced jelly bean 4.2 and we haven't even received 4.1 update yet. This's really unresponsive of you guys. You guys have a worst after sales support that I ever experienced.

iv owned my galaxy 3 for 5 months and never had any problems , over night my phone has stopped working through no fault of mine. I have insurance and its under warranty. My provider has given me a loan phone which is no good to me as its a very basic phone and not capable for my needs, they are not helpful and don't really want to know about my problem phone and say its going to be 4-8 weeks before it will be repaired, this is not good enough.
I feel as though my phone should be replaced with a new one, if the problem was caused by something iv done wrong then i would except the solution being proposed however its a problem occurred by no fault of mine .
I love my phone and all the features and have been raving to all my friends and family about how good the galaxy is. The provider gave me no choice about getting my phone replaced under warranty because they wouldn't give me a loan phone if i contacted the insurance company ,i pay the provider an extra $14.95 per month for insurance.my providers details are TELSTRA SHOP, NOOSA CIVIC CENTRE , 28 EENIE CREEK RD ,NOOSAVILLE, QLD, AUSTRALIA 4566 .
Could you please help me and maybe contact the shop and ask them to help by either giving me a new phone or at least lending me another galaxy 3 so i can resume my work without the inconvenience of the use of an inferior phone. My phone no is 0421104875 if you would like to contact me. Thank you for any help you might be able to give me.

I own 2, Samsung S2 phones and recently I'm having problems opening my data from the samsung's "Memo" apps!
When key my password, it prompt me to the homepage of the "Memo" and I can't see my data which consist of my password of my credit cards of 5 banks! Both phone is having the same problems!
I call the support from Samsung Singapore and was very fastration that the support gay had advise me to clear all the data from the "Memo" on one of the phone and all my data cannot be retrieve! Now I had to call all the bank for new password and I'm on a trip in a few days time!
I try to use the phone that he told me to clear all the data to test again by creating another new data and it has the same problems but the support side can't give the reason why??
Samsung has a very bad product knowledge support team! Suck!

I brought a tablet with an offer of £50 cash back, I fill it the paperwork on email and sent it was told it would be paid into my bank account within 30 days this was in December and I am still waiting. I have sent several emails and had a few replys but nobody has actually followed it through and given me the money. I chose the Samsung tablet because of this offer and wish that now I would have gone for the iPad. I still am trying to get this money back and would like if you could help me with this.

We purchased a Samsung Microwave late Novemer 2012. Starting in December we have had nothing but problems. We call to get it fixed in January, and to this day we are still trying to get this problem resloved. When last I called your company they told me I now qualify for a replacement, with me paying for a new installation. ( yes I can get receive money back in 20 days), Really!!!! ) When I asked to speak to management, I was told it would take 2 days more, this was 3 days ago. Since then I have called back to get a new one.....again I have to wait 3 to 5 day for the store to call me back. It seems to me that since the micowave is not even 90 days old your company would be in the business to make me happy. Much less provide me with a new microwave. Have you tried cooking lately without a microwave for this long?

We bought a refrigerator in April 2012 and it stopped working in October 2012. We used the warranty service and Samsung Tech (NISI) telling us is Defect Air Compressor and need to get replace. But NISI have to order the replacement Air Compressor it take about a week. We can't wait that long so we call BestBuy and they get the replacement unit replace within 3 day. We already lost $800 worth of food. In December 1, 2012 we noticed the refrigerator running with loud noise and water leaking out from the ice-maker tray and freezer display 80 degree, and cooler display 38 degree. So we call Samsung request for service since we still under warranty, it take 2 day for NISI called and we request for afternoon appointment; they flat-out told us that they don't do afternoon service and schedule us for Dec 8th which a week without refrigerator and all we lost all the food for second time since we buy the Samsung Refrigerator. Samsung stated they have no control over the service company and that is garbage. Any company you use is a reflection on you! So incredibly disappointed and feel like we've been taken advantage of with this warranty service. We want Samsung to replace our Refrigerator.Peoples beware! Don't buy any Samsung Products! 26 cu. ft. French Door RefrigeratorModel #: RF267AERS/XAASerial #: 21830NISI Service Ticket : 4117170921

I purchased a Galaxy Tab in December and waited the required day to submit my claim, on 16/01/13 i received an email confirming the claim had been validated and would take 30 days + 5 days for bank transfer to recieve. I received payment on 7/3/13 after many phone calls. I have however despite callingv every week not received the SD cards that was also part of the offer, forover the last two weeks i have been promised they have been sent twice by recorded delivery and havent turned up, can you please provide proof of the tracking numbers as i am thinking that the deal was a scam and as such will be contacting Trading Standards to report false advertising. I can be contacted if needed, howver false promises to send again will not be listened to, we can however now discuss compensation for the stress and financial loss of calling your department.

We have a samsung washer bought new 4 yars ago - model #WF-J1254/XAA. it came up with error message 4E, we did everything we could but had to call a service man out for $79,00. H said it was a bearing and it would cost hundreds of dollars to repair it. H e said it wouldn't be worth us to spend that amount to have it fixed. I am writing this because I am very disappointed in your product and would like some kind of compensation for the short term endurance of this machine, I will never feel comfortable buying another samsung of any kind. I will await a response from you.
Kathy Maynard 1833 Oakdale Lane N Clearwater Fl 33764 #727804-9286

I had purchased a Samsung galaxy S on 23/08/11 & on 14/10/11 by mistakenly i had dropped it from a height of 1 feet on the cushion of my sofa-set(a very soft thing) and my screen just got broken. Is this is the quality of samsun a Rs19000 phone's screen is broken by getting hit to a sofa's cushion & now they are saying that it cant be changed in warrenty & it will be on chargeable basis. Earlier i had purchased ***** company's phone only, this is the first time that i had purchased a samsung phone, but i think this is the 1st & last time that i had purchased a samsung mobile.
My Samsung Galaxy S Display stopped working, I took it to Vodashop Menlyn repair Centre i was told by a Guy and Lady at the Service desk that they will not book in my phone under a warranty repair as it's physical damage anf it would roughly cost me R2800.00 - R3000.00 to fix! People working behind the counter could say exactly what was wrong with the phone without opening it or anything. I am very Dissapointed in Samsung and Vodacom! That phone has been protected like crazy has never seen a Bump and has never been dropped it's only 4 Months old and the pathetic staff at Vodacom Menlyn expect me to pay R3000.00 and will not book my phone in under warranty?

My work has taken me from Missouri to Brookville PA. for 6 weeks, once I arrived here on 02/07/2013 I realized I had very little to no reception not only on my phone but also on my laptop which I have a Sprint air card garenteed to work any where...NOT!!! I called daily to try and get the service fixed so I could receive and send calls, every time I spoke with someone they would try and help me for a while then they would promise to call me back, just to get me off the phone, then never call back. I feel that Sprint is nothing but a bunch of trained liers, take your money and run. The kicker is when I spoke to the department that takes care of the air card, They told me strait up that my air card would not work in this area which I appraeiate the truth however when I stated that I should not be charged the 50.00 a month since my service is not available, I was told that is not there fault I chose to go to an area where there is no service. What great customer service right...The agent then went on to advise me that there are sites bto go to that tell you where there is service and where there isn't and I should have checked this before traveling...WHAT Are you kidding me? I explained to her that when "Sprint" talked me into the air card they promised it would work anywhere, she then told me NO ONE at sprint would tell me this, I explained that they did. This agent was rude and acted as if I was trying to take money out of her pocket, in reality she has angered me to the point I will tell EVERYONE I know that Sprint sucks and I will never use them again and I plan on changing to another carrier as soon as I can. I refuse to be talked down to by someone I pay money to, the story goes ona and on, this is the light version, yet NO ONE in Srint gives a shit, I am just a number to them. Now if I don't pay my bill on time (which I'm always early) they will be right there the day after the due date to shut your service down, hummm sounds like there prioreties are extremely screwed up, in the past 10 days I have learned to really dislike Sprint to the point of changing carriers and I would love to place a bilboard add in a major city dissing there piss poor customer service.

On 4th December I submitted a claim for £50.00 cash back. I received an email back saying the following - 'Thank you for submitting your claim for the Samsung Back To College offer. Your online claim is now complete. Claim Reference: 186907
All that is left to do to is wait for your claim to be validated. The checking and validation process may take up to 14 days after claim submission so please expect to hear from us within this time frame regarding your claim.
Successful claims will be settled electronically using the bank details provided during your application. Please allow a maximum of 45 days from validation for settlement.'
Since then I have heard nothing, I have sent them emails and only got back automated replies. I have tried to phone them several times, but even when my call seems to be about to be answered the line has gone dead.
This is shoddy service and I would like the situation resolved. I made a purchase partly on the strength of the £50.00 cash back offer.

Copy of email trail.
Your response does not answer and conflicts with your own T&cs 1.As per the terms and conditions on the website the handset that is sent into the reclcying company needs to be in working condition.My phone was in good working condition when I sent it to you and still is in good working condition after you returned the phone to me.2.We are unable to retrieve pictures from the recycling company as they inspect the phone and report details back on the condition of each handset as they inspect a number of handsets daily.Ihave provided you evidence that shows the phone was sent in good condition and when you returned the phone to me without my  consent, it was still in good condition. The photos I sent contradict your information.3.The £9.99 charge is a charge for all the administration carried out by the recycling company in sending an envelope and returning the device to you. I did not ask for the phone to be returned I asked for the issue to be resolved.I would like me £9.99 refunding as you have failed to honour any of my requests or comply with your own procedure.regards Mark.Sent from Windows MailFrom: SamsungTradeIn@dataselect.co.ukSent: ‎Friday‎, ‎22‎ ‎March‎ ‎2013 ‎11‎:‎47To: mxlawton@hotmail.comGood morning We have looked into your case. As per the terms and conditions on the website the handset that is sent into the reclcying company needs to be in working condition. We are unable to retrieve pictures from the recycling company as they inspect the phone and report details back on the condition of each handset as they inspect a number of handsets daily. We would therefore need to close the case as when received  by the recycling company the phone was in the condition they reported. The £9.99 charge is a charge for all the adminstraction carried out by the recycling company in sending an envelope and returning the device to you. Kind regards Samsung Trade in Support Amit Joshi 0844 854 0415From: mxlawton [mailto:mxlawton@hotmail.com] Sent: 20 March 2013 16:56To: samsungtradeinSubject: Fwd: Samsung Trade-In PromotionHi, Have you been able to address this issue?Sent from my Samsung Galaxy Note II LTE on Three-------- Original message --------From: mxlawton  Date: 15/03/2013 20:11 (GMT+00:00) To: SamsungTradeIn@dataselect.co.uk Subject: RE: Samsung Trade-In Promotion Hello,I do not think your recycle company will be able to send photos of my aledged broken phone. The phone has been sent back without my permission or request, also i have been charged  £9.99 delivery without my permission.What really tops it all,is that my phone works perfectly and the screen is perfect. This is a direct contridicition to what Abru Iqbal said over the phone. "Screen is broken". See attached image.What are you going to do about your mistake and my loss of money?Not happy Mr Lawton.Sent from my Samsung -------- Original message --------From: SamsungTradeIn@dataselect.co.uk Date: 14/03/2013 15:16 (GMT+00:00) To: mxlawton@hotmail.com Subject: RE: Samsung Trade-In Promotion Good afternoon We are currently investigating your query with the recycling company. As soon as they have provided pictures we will be in contact. Kind regards Samsung Trade in Support Amit Joshi 0844 854 0415From: mxlawton [mailto:mxlawton@hotmail.com] Sent: 14 March 2013 08:40To: samsungtradeinSubject: RE: Samsung Trade-In PromotionHi,Any newsSent from my Samsung Galaxy Note II LTE on Three-------- Original message --------From: SamsungTradeIn@dataselect.co.uk Date: 13/03/2013 15:36 (GMT+00:00) To: mxlawton@hotmail.com Subject: RE: Samsung Trade-In Promotion Dear Mr Lawton, Apologies for the delay on this, I have still not heard back from the recycling company. I will follow this up with them now and get back to you by close of play today. Kind regards, Abru IqbalTeam LeaderSamsung Trade-inTel: 0844 854 0415Email: SamsungTradeIn@dataselect.co.uk From: mxlawton [mailto:mxlawton@hotmail.com] Sent: 13 March 2013 08:53To: Abru IqbalSubject: RE: Samsung Trade-In PromotionWhy does it not meet the requirements?Sent from my Samsung Galaxy Note II LTE on Three-------- Original message --------From: Abru.Iqbal@dataselect.co.uk Date: 12/03/2013 15:13 (GMT+00:00) To: SamsungTradeIn@datasel

I purchased a Samsung fridge in April this year from Retravision at Kingsford and within 10 weeks of the purchase the refrigerator has broken-down. I contacted the retailer (Retravision) who then sent out a repair man to inspect and fix the problem. After the inspection, the repair man had found a colony of coachroaches living in the computer generator at the bottom of the fridge which result in the breakdown of the fridge and all my food to spoil. The fridge cost $1500 and there was $250 worth of food in it.
After 5 months of continued dispute Retravision refused to replace or refund the product, but have given me a loan fridge for this period of time. Now I'm at he stage where I have to present my case with evidence to a tribunal. My evidence includes what I have witnessed, which know body should ever have to go through. Fridge should last regardless if it is sold with cockroaches living in it or not. Surprisingly the loan fridge is still working. All my other electrical appliances still work!

Three weeks ago, I bought a Samsung ML-2160 printer from Carrefour Egypt and it had a faulty cartridge. Your Samsung Metra maintenance store would not fix it or change it. What is the remedy to this problem? Thank you.

I wrote a complaint to you over a week ago and have had no response. I bought a new samsung washer a little over 4 years ago and am having to replace already because a bearing wore out. I am very upset about this and disappointed that your machines are not made better to last longer. I gave you the model number in my last complaint so you can refer back to the 1st complaint. I am also going to call or keep writing until I get some sort of answer, Now i have to go out and buy a new washer for $800.00 I paid $900.00 for yours just over 4 years ago. I feel like I deserve an explanantion and some sort of compensation or some type of rebate to buy this new washer. Please respond to this complaint.

I bought Samsung Galaxy S3 Mini with IMEI #354707/05/018875/0 color pebble blue on March 9, 2013 at $499. After opening the phone, I received an update software notification on the OS. I updated my phone and then it went black. It never opened again.
Unfortunately, the company Digicel, from where I bought my handset didn't want to take on the responsibilty on its warranty. As far as my concern goes, the operation system crashed down while I was updating it. Hence, I am not at fault. However, I cannot redeem/get my warranty right.
I only used the phone until March 15, 2013 and as a loyal customer of Samsung, I am demanding to get a better quality of handset and customer service from a world-class company like Samsung. I expect to get an action from this complain. Thank you.

I had a Samsung t 429 I called and stated that the screan was white. The gentlman stated that he would send out the same phone but when I received the phone it was a Samsung t 249. I was told to send back the Samung t 429 along with the battary and car charger so I did.
With talking to my lawyer he stated that I have the right to brake the contract do to the fact that I was not sent the phone I was promiss and that the gentleman did call and state that there was no Samsung t 429 and ask me if I was willing to wait.
It coast me $ 40.00 for a new phone case, car charger and headset. You broke the contract not me so I have the right to cancelle my contrace without payiny a early discontact fee. I have also filled a complet with the BBB.

I am a loyal Samsung customer.... Love my note when it works.. It is currently on the Fritz...this is my second phone.i have already had one replaced... I called to get a phone sent to me so i could send this one back like i did the first time....and she said they don't do that..which is clearly a low because that what i had done the first time..
It is still under warranty no damage at all... I paid good money for a warranty phone that stopped working properly... You sent one replace and i sent the old one back..... That is what i want done...please respond.. Not trying to get over on anyone... Just want to be treated fair considering this is the second device i have Goran that doesn't work properly.

bought a 32 inch flat screen about 2 years ago from Costco and won't come on now. We don't even use that tv. As a matter of fact we only subscribe to basic cable. I am disappointed that the tv is costing me more per year than the cable. I have older tv's that have lasted me 12-20 years.
I'm hoping Samsung with look into this since i read a lot of complaints on the internet for similar problems.

I bought a new s3 phone and about 4 days after i bought it , it was in a desk standing on it;s side and fell over in the droor on it;s face cracking the face. I don;t think it should have broke. I sent it in to samsung and they say they need $339.00 to fix it. I have bought 7 or 8 sumsung phones and never had a complaint. I beleive this should be warranty. can you fix this matter? thanks

This has always been a faulty model and after many callouts to repair over 5 years with a no show today, Samsung must now relace this fridge/freezer .
Please refer to: Ref No 211376462 for longstanding issues.
Job ref: 4127437701 is the most recent request with no engineer attending today, as planned. Not acceptable.
Please treat this as a formal complaint and act immediately to replace this faulty model. This has previously been exposed on BBC Watchdog.
Thank you.
Kristin Akinkugbe
62A Bassett Road
London W10 6JP
020 8960 2343

Good Day Sir and I am one of the loyal customer for Samsung mobile. Recently I bought a mobile Galaxy grand on 1st March 2013 from the Samsung (EROS ELECTRICAL GENERAL SALES AGENT FOR SAMSUNG IN DUBAI) shop which is located inside Deira City Center.
On 5th day there was a technical problem in a mobile due to which one of the key was not working. First of all I did not believe that it can happen to a brand new mobile which was bought just 5 days ago but unfortunately I was right about it & there was a problem .
I gave back the mobile on the same shop on 6th of march and clearly instructed them to either get me a replaced phone of same model which is as per the Eros terms and conditions or return my money back, because no one is going to accept a repaired mobile which was just bought 5 days ago.
The mobile was sent to the service center and they repaired my mobile without even informing me and after chasing them so many times they told me that my mobile is ready for collection from the Eros shop from where I bought because the software has been updated.
When I spoke to the concerned guy in Samsung from complain department Mr. Salman he told me that he cannot replace the mobile and for this matter I have to contact Eros electrical from where I bought and when I went to the Eros shop on 18th of March at 12.30 pm , after explaining my problem to each and every one of the sales guy there including Mr. Julian( Sales man), Mr. Kapil and also to one of the manager of sales service which I believe to be Mr. Marvin, my problem is still the same and unfortunately I had to leave from there at 1.45 pm because I skipped the office hours at lunch time so I had to go back as I was getting late.
After spending almost one and a half hour in the shop and after explaining to each and every one of the employee as mentioned above still I had to leave the shop with my problem unresolved. They keep on telling me the same thing that there was a software problem which has been resolved whereas I clearly told them before handing over the mobile to the Eros electrical that I need a refund or a replaced mobile as I am not going to accept a mobile which will be repaired in any case due to any problem irrespective of being a hardware or software problem, because I don't think that any wise person who will spend Dhs. 1500 for a branded mobile in one of the biggest branded shop (SAMSUNG) in UAE and then on 5th day he has to give for repairing. They kept on telling me that it is a software problem so we cannot replace because it is repairable. I asked them a very basic question if one of the key is not working on phone & rest of the keys are working so does it means that each and every key has a different software? Doesn't it sounds really funny?.
If the software was not updated then how can they sell a mobile to a customer without informing them a risk of a failure of a software? I was not educated by them for any sort of failure of software . I have been calling Samsung/EROS since 13 days and until now my problem is still pending. They kept on saying the same thing that your mobile has been repaired where as I clearly told them that I am not going to accept a repaired mobile while I bought it brand new and did not even use it for 4 days.
Samsung is a very big brand name and I was proud to buy a mobile from the Agent of Samsung itself but not from any retail outlet because I had complete faith that there will be no problem and I am sure if there will be any, then after sales service will be of Samsung World wide standard. In short I thought that it will be completely hassle free to buy a mobile from SAMSUNG but unfortunately it was totally the other way round.
Now I have been waiting since 15 days for my mobile since no satisfactory action being taken as yet I am writing to you (Higher management) because I still have that little faith that you are going to get me my money back or a replaced mobile as in any circumstances I am not going to take that repaired mobile back. Kindly find below my Job number and also find the attached receipt of mobile for your investigation purpose.
At the end I would like to add that Samsung has earned phenomenal reputation world wide and now the company like APPLE is having a tough time competing Samsung in the world, if this kind of small issue is not resolved properly by your authorized Agent to the entire satisfaction of your customer it seems very pathetic on your part as your Agent is your representative and when customer deals with them they feel as if they are dealing with Samsung, it will not be out of place to mention here that HOW MANY SUCH CASES YOU EXPERIENCE IN A YEAR, I GUESS YOUR OBJECTIVE SHOULD BE CUSTOMER SATISFACTION AND IN MY CASE MY DEMAND IS VERY GENUINE AS I PAID SUBSTANTIAL AMOUNT TO BUY A NEW DEVICE WHICH WILL LAST AT LEAST A YEAR AND IF 5TH DAY I HAVE A PROBLEM, REQUEST TO REPLACE IT WITH A NEW DEVICE IS QUITE APPROPRIATE AND REASONABLE.
Your intervention to resolve the issue will restore my confidence on Samsung

I bought a Samsung Galaxy SII phone in 22th october 2012 I9100. SN 7290101105442 in Israel form Cellcom Co. In the first week of November the memory for the phone was full ( I didn't install any application). I rush to the lab and they said that I must update my software version
In 2.12.12 the Samsung Galaxy SII Software was stuck on the init srceen where you see the S sign after the phone is powered on. When I received the phone - I was told that they updated my phone software and they replaced the data connector. On the 12.12.12 I handed the phone to the lab again due to disconnection from the cell net.
I bought the Samsung Galaxy SII because It was one of the best products - but it looks like I bought a faulty one. During my calls to Cellcom company they said that as long as thay can fix the phone thay will do it, and the phone can not be replacedbecause of the Samsung company policy.
I would like get a new working phone - after all the product can not be that bad and troublesome. I brought a phone thinking that I was getting what I saw on TV and it was misleading false advertising phone service is AT&T we are the first to get the phone now.
Had a software update. Phone started acting up. Took many times to grant com. Tried to fix it no luck. They put me in a photon. I liked the big screen on my Samsung. They said couldn't upgrade me to a Samsung 3. It's not fair that I had to go to a photon if I wanted that phone I would have bought it.
I'm not the only one that had trouble with Samsung 2. I have been sprint customer long time. You need to make it right. Not fair.
Many more people on Facebook are very upset about false advertising the whole thing is about Multiple windows tasking is fool of it we are so upset with Samsung Galaxy SII. I guess we will all go back with the iPhone 5.

Sir I purchased a 40" LED during my visit to Bangkok in Jan 2013 from Singh Traders vide ref no.560127-12-2-03-0095/1 on 27th jan 2013.after coming back to india on opening the box i found samsung wireless LAN adapter missing which is mentioned in the user manual.kindly look into the matter and provide me the missing part so that i can install my product.

2 weeks after purchasing a new Samsung Galaxy s2 phone, My wife accidently dropped it in the washing machine. I contacted Samsung customer service and explained what happen, given a authourazation to send it in. It was explained that I would have to pay for repairs, I agreed. Received the phone back after a week saying it was unrepairable. I find that hard to believe. I will never buy another Samsung product plus tell as many people I can about this incident.

To whom it may concern:
I was so excited to get my Chromebook and have had one disappointment after another. The major issue I have is that my Chromebook goes dark whenever the screen is not in ultra bright light. In other words, if it's dark, then the screen is darker. There is no way I can use it on a plane. Next, I was never so disappointed as the day I finally called the company to see how to put a flash drive into my new device and was told that I could not do that. I realize the cloud system works differently but this is not helpful for me because I need to be able to just take the flash drive to someone and I sometimes do not have access to a computer. I hate writing a document on this thing. I do not feel like my documents are as safe as I always have on a regular computer.
I have the box that my Chromebook came in and I intend to send it back. I have no problem with Samsung in general. We have several of their TV sets and are completely happy. But to be this frustrated everyday is causing me undo stress. I would be happy to be compensated with another type of small computer and would be willing to pay any extra for it but I can no longer use this for work. I love the size and the light weight and I like the keyboard but everything else about it is a problem and I don't want it. I have tried and tried to like it and work with it but I've had it. I am quite busy as the rector of a good sized church so I have no extra time to devote to problems like I have experienced with this device.
Sincerely,
Susan E. Speir

I purchased a Samsung Side by Side RS21HDTTS side by side refrigirator fro Hi Fi Corporation in Boksburg 27/02/2010. In the first year it failed, lucky the Hi-Fi Korp waranty covered that. It is now 19/02/2013 and it failed again. The customer care line gave me the number of a place in Boksburg 011 894 5485 that either just rings or is engaged all the time. I eventually I came right with a place in Krugersdorp. After the call operator realized that Springs was actually in Gauteng.
I have to pay R360 for a technician to come and have a look, and only it its the compressor, Samsung will supply me with the replacement, which I have to install at my own cost. If this letter does not serve any purpose than to warn everyone about "twin cooling" new technology crap I would be satisfied. How the hell can you sell a product to a consumer for R 10 000 and not warn him that this will only last him 3 years. Dammit man fridges used to outlast people. Thanks Hi Fi Corp and Thanks Samsung. I will warn everyone I possibly can about your service.

Dear All,
i'm having a problem with my Samsung washing machine, it's related to the heater..
i live in the ksa, the support came and took the machine since 10 days and until now no one is answering my phones and no one replied to me anything, i don't know what to do, the number i'm calling is : 00966920013232.
please help, i need to know what to do,
thank you in advance.

I have had nothing but problems since I upgraded this phone. It stops receiving email 2 to 3 times a day. I have to turn it off or take the battery out to reset the phone every time. The phone also has a huge glitch that the local stores will admit to. When sending text messages the hone will delete the prefix of the phone number. Even if you try to edit the contact it will not allow you to text the person. The message comes back " text sent using invalid number of digits." There is nothiing you can do, but take it into a service center and have then do a factory reset.
You lose all your call logs, texts and emails. They will back up your contacts and pictures. When you complain too Sprint customer service they claim they have never heard of this problem. That is a joke when you walk in and there is another customer having to do the same thing and the service tech has had to reset his phone several times. Just another way for Sprint to keep you in a lousy phone stuck umder one of their plans. I have had to reset the phone 3 times in 4 months.
I'm stuck with Sprint until June of 2013. I have been a client since 2002. Before having the service issues with this phone I would never have left them. Now that they wont help I cant wait to terminate my contract. i have had it with sprint store. i have been treated so unfair. i upgrade my phone and paying on a service that does not work. all i want is my phone to work for what i pay for. and manager thinks all i want is a free phone. and the only service that i got was the goarounds and i never got my phone fixed or nothing. i am back were i strated in the beginig. it has been on for a week or two. so i get send to the sprint on michigan ave in dearborn.
i wait there for almost 2 1/2 hrs. between both stores. the manager tells me to move so he can take care of some one else. i say why ive been here for a long time i need service. he say move or i will have security remove u. i have been seen 5:30 wth sprint till now 10:00 and still on then phone wth them and not getting no where. some bad service i can say about sprint never again will i get wth sprint agian once my plan is done.

I have been dealing with this phone for almost a year now and I am still having the same problems with my phone. I lose a signal like everyday, calls drop, I have to continue with taking the battery out and turning the phone off almost everyday. I also had voicemails that didn't even register til the next day. I mean what's up with that?? I am just really tired of dealing with sprint and this phone. I called them and we had to do a hard reset, well guess what the network is not responding so I am unable to update the profile, prl and the firmware.
So, now i have to take it in again to one of Sprint's corporate stores, but for what all they are going to do is reset the phone, turn the phone off and oh yeah pop the battery out. I just really want to get rid of this phone because after hearing bad things about this phone they are saying that this phone is a bad choice of phones to get. So beware this phone is a piece of sh*t!!
I cancelled my Sprint service after 10 days of poor quality two bars and lots of dropped calls! So Sprint sends me a bill for $141.86 after only 10 days of use.. OK, I then called customer service ( 888-211-4727 ) over and over again and was told they had to adjust the bill, they never did. Mean while my account is closed. One month later I am getting calls from a collection agency(NCA). BAD business, bad customer service, bad altogether. Beware! don't sign up for Sprint they Stink. Bordering on Crime.

I just bought a 60" led 8000 series 8 tv 2 months ago for $3, 000 dollars and it stopped working twice on me. The first time they sent a tech out to fix it and replaced the circuit board in it. Then it messed up again a 2nd time and sent out the same tech and said it was the screen. He said somebody from samsung would contact me in a day or 2 but nothing so I called them.
At first they were all nice and the were going let me exchange the tv from where I got it but I had to wait for the exchange department to call me within 24 to 48 hours but no call. Then it turned ugly. I called them back and they were nothing but very rude to me and careless. This is too much money to spend on something and not to be able to use for it only being 2 months old. I am even still paying on it and it just sits on my floor doing nothing.
I guess I am screwed on a $3, 000 dollar purchase from samsung. I didn't purchase the store warranty because that was another $600 dollars I couldn't afford. Plus didn't think it would go bad in 2 months. Plus have warranty for a year from samsung that just doesn't care.

Dear Samsung,
On 17th of July engineers from Samsung(greater Noida), took my ac for replacing the compressor. It is almost a month delay I am not getting any support from Samsung. This will be my last email to Samsung ,if any necessary action is not taken I will register a comlplain in Consumer forum and will make sure that Samsumg pay a huge compensation for the worst service ever.
I promise that from nor onwards I wont be using any of the Samsung product.It may be affecting Samsung but atleast I will be happy to not use product of that which which dont not believe in customer satisfaction
Madhur
9971146071

I would like to register a complaint in relation to a laptop I have which has never worked due to a manufaturing fault as confirmed by an engineer whom I asked to look at it for me. My laptop is currently with your repair centre in Dublin under warranty. I would like this laptop replaced for one that actually works. It was very expensive and has never worked so it is of no use to me. My samsung customer reference number is: 2115042503. I look forward to your response asap.

I have naught a laptop less than 3 months ago from Argos for my mother who only was going to use it for YOutube purposes to watch program's on.
The laptop was probably used once a week for that purpose. Now in less than 3 months the laptop would not start and kept switching off. I called the number on the warranty leaflet provided to me upon purchase and to my shock I was talking to Cairo call centre. The advisor told me it sounded like a software issue that could be resolved under warranty. The advisor arranged for me to have the laptop picked up and taken to a local business who works along side Samsung to resolve is. This is where the poor level of service, inconsistency, unprofessional behaviour started. The man who came to collect the laptop was vey unprofessional and told my mum just to sign the sheet he produced to say he is taking laptop away. My mum at that point did say she needed to get her glasses so she can read what she is signing but the man assured her by saying that there was nothing to worry about as her laptop is under warranty and its just a case of her signing him to take it. Little did she know that it stated on the bottom under terms and conditions that there will be a £ 85 charge to take and diagnose issue.. Not only he didn't point it out even when asked but the advisor in Cairo call centre did not mention any charges either. The laptop was taken even though my mum was so worried about fingerprint and damage that could be made without her presence as she is very particular about her laptop and doesn't allow anyone to use it or touch it as she looks after it as if its a baby. We eventually received a txt from the servicing team to contact them( again would of liked a call not a txt demanding us to contact them) as I was at work my mum made the call. They told her that there was an issue with the software and that they will need give her a quote to repair once we pay the £85 pounds. My mum wanted to contact me and Argos first before she made any decisions.. After speaking to Argos my mum called back the servicing team to find that another member of the team and was then told that not only was there a software issue but an hard ware issue and now water damage. My mum said it was impossible for this to happen as she doesn't even allow herself to have a cup of tea next to the laptop. As my mum was trying to understand the fault the members of staff were being very rude and aggressive and unhelpful. In the mean time I called up from work not knowing my mum called. I was then told that there was a corruption and water damage. I at that point like my mother said that the water damage was almost impossible. They were very rude to me. I asked how much it would be to repair and I was told that they were unable to tell me until I pay the £85 well why not...????? Who does that! The conversation that took place with my mum and myself and them on the same day on 3 separate occasions were very inconsistent. The story just kept changing. The level of attitude from the staff was appalling. I spoke to the number I originally rang when got through to Cairo and on this occasion spoke to someone from the uk team. He was very understanding but I asked if he could get all the calls that we're recorded with the servicing team so that I can make a formal complaint. He contacted them and to my horror they said they only spoke to me once and didn't speak to my mother at all when actually they spoke to her twice more that me. It was convenient that they didn't have the recordings of that conversation. I am extremely unhappy and will take their as far as I can as I know that there was no chance of water damage and as for corruption... How? I wouldn't of minded as much if it wasn't under warranty or brand new, the service level provided was acceptable and Samsung wasn't a big brand but there was no empathy at all no GOGW .

Re Samsung Front Load Washer: Bought May 2010. I am very unhappy customer. I bought this washer to have upstairs, so I wouldnt have to go down cellar to do my wash. I can wash in it , I use fabric softener (downey) but I line dry my clothes and they come out stiff and hard. You wouldn't use this towel to dry on. I have had a service man here and he says it washes as it is suppose to. He also agrred it wasn't soft. I have called and gotten suggesti0ns which I have tried, nothing helps. They are also recommending that u hang clothes on the line to save energy. If it is necessary to dry these clothes in a dryer I should have been told that before I purchased it.. I don't do much wash as I am alone. If you can't fix it, I wish you would take it back and let me get a different machine. I have a top loader in the cellar and I dry those clothes out all the time and they are soft... Is there some way I can get a different machine? This one is hardly used. I purchased this machine at Lowes in Hornell, NY
Rita Partridge

Respected Sir,
My name is Vishal from Rajkot. i visited Samsung authorized service center located at 3, jitendra Lodge Building, 20 new Jagnath plot, Dr. Yagnik Road, I have two Samsung mobile phones and having problem in both of them so i went there with my friend and take a token but there executive told me to take two token for two mobile which both were mine and they talked to me rudely and i have to wait for long time and there was not enough facility for waiting the person. there was AC but it was switched off and there were 6 counters but only 3 counters were open and for other counter no one was for customer solution .
I am not satisfied with this so i am complaining you about it to do improvement and do immediate action on it

I have purchased one Samsung Laptop NP -R418-DAODIN ZLDY93DSA00121 on 11th November, 2009 . But suddenly it became dead . I went to Samsung Service Centre at Bhubaseswar M/s SPRIMON TECHNOLOGIES , Plot no. 100, Saheed Nagar, Bhubaneswar.
Work Order No. Nil , Claim No -- NIL dated 23/2/3013 . After examinaing the set they informed that the mother board has to be change and they are sending the requisition .
After few days back they informed that the mother board is not available and I will get only 10% compensation of my Laptop price. If any spare damage for any set, the manufacturer is liable to supply . Why the consumer will suffer for non avabiility of spare.
So I request you to please either you please arrange the mother board or give me at least 60 % compensation . Hope you will kindly approve my appeal and settle my case with proper logical and sympathiticate manner .

I have purchased a 42" Samsung TV in 2008 and it was used very little. After two years the TV would not turn on, had a repair man come. He fixed the power compacitor, as it noted in all the defaults on this TV. After a few months, the power supply went out again, repair came back, fixed again. He said if it went out again it would be my responsibility to have it repaired and paid for.
It again is out, appears to be the same problem. No power. I have been without a TV for 8 mos. now. Please advise or prorate my usage and send refund so I can buy another TV that is realiable. I pd. $600 for this TV at Circuit City.
Please respond as to how this will be handled. This is my second request and am disappointed that I have never heard anything. At least be courteous enough to reply.--Linda

Had a Samsung for only 5 months and have had nothing but problems. Bought it brand new. Customer care needs to get together and get on the same page you get different answers and suggestions from everyone you talked to. They have me running from store to store to fix my problem and when I get to the stores and tell them the problem and customer care told me to come the employees look at me and say customer care said that.!!!
Customer care sent you!!! So what customer care says and suggests the att@t stores are not on board with. So I have got nothing resolved. Just wasted gas running. I will never recommend att@t to anyone again and will rip all att@t products out of my home. The u verse my phone, and Internet. I am done!!! There is no point to this complaint I am sure probably wont hear from anyone!!

I purchased a Samsung Galaxy S2 and a vodacom contract on the 23/01/2012. On the 23/07/2012 I took it to Vodacom Customer Care in Sandton as they speakers were faulty. I received it back a few days later with a new speaker. On the 29/08/2012 just over a month later I took it back to them as it was turning itself on and off intitmitantly - they fixed the PC board On the 15/10/2012 just under 2 months later I took it back AGAIN with the same problem as above (29/08/2012) - still awaiting my phone to be repaired.
It is reaching the stage where it will no longer be under warranty and I will need to pay for all these problems. These problems are not normal and I believe the phone is faulty. Vodacom refuses to replace it and I am constantly without a phone as it is being repaired with factory default problems I am at my wits end. Please help with a solution to this problem. I feel that a premuim samsung product it should have been replaced by the second complaint (problem) and not just repaired, this seems to be a problem with this model as I believe.

we are not satisfied with the service that we been getting from best buy an your company, we have had this problem for the third time .it has been an inconvience for us we have two babys under the age of one we had to throw the food an formulas away now it happened on thanksgiving day again the same problem over an over again. If you were in my shoe I am pretty sure you would be upset .I feel that we have a lemon for a refrigerator and feel that since it happened many times that we should be able to get a new refrigerator.i dont see why we have to waite for the repair man to determine if we should replace this refrigerator.I thought that the customer is always right especially in this situation.I dont feel that we should have to endore another incident to happen again before you an the repairmen decided that I need a new refrigerator. I am really frustrated about this situation that has happen more then twice. we believe that samsung makes the best products an also have other samsung products. thank you christina correa

Please can you tell me the point of having a camera with a 26x zoom when shots taken at this zoom all come out blurred?
It's a terrible camera for zoom photos!
Yet us marketed as being great because of this!
Not at all impressed and will be leaving reviews stating this!
Karen

Dear Mr Simon Stanford, My Samsun Account No: 2115591293 I am writing you regarding my experience with Samsung Service Centre. I regret to say that I have lost trust with Samsung because of breach of trust and contract by Samsung Customer Service Centre therefore I would like to cancel my contract phone and demand compensation for the problems I have been facing because of Samsung's Services. In brief, I have Galaxy Note N7000, which stopped working on 23 March 2013. I visited DK AVS London LTD (189 191 London Road, Mitcham, Surrey, CR4 2JB) on 25/05/2013 for repair of my mobile phone. I had been told that I will receive the mobile back with in 5 working days. I called many time after 5 working days and the customer services staff replied that they don't know when it will come back however they will let me know when it comes back. I received the mobile phone back on 8 April 2013 (after 14 days).
When I received the phone, it was unrepaired and the Services Centre Staff lied with me that its been repaired and check as working though there was no change at all and I had to give the phone back for repair again. However, the service centre (DK AVS) team told me that my mobile phone will be sent to other service centre on Tuesday 9 April 2013. I called the service centre today 12 April 2013 and the service centre staff told me a new story and that they couldn't send it on 9 April 2013 and has sent it on 11 April 2013 (3 days late). On my question to the DK AVS that why I have been given wrong information?, she said "I didn't know the procedure before"(some thing ridiculous; the person on reception, who represent the company, herself don't know the procedures and giving wrong information to customers).
Its a shame that Big Company Samsung do not provided proper training to its staff. Please find the two jobs numbers below for you to investigate the issue: 1st Repair Job No: 518796 Date: 25/03/2013 2nd Repaid Job No: 518849 Date: 08/04/2013 I have been advised by my solicitor that according to Freedom of Information Act 2000, I would like to request you to answer the following questions in order to process my case: What Date and Time did the repair centre received my mobile phone from DK AVS London? What was the fault in the mobile phone? What date the mobile phone was first repaired?
What date the mobile phone was repaired and sent back to DK AVS London? Why did the DK AVS lied to me and handed over my mobile phone back to me on 08/04/2013 as repair and tested but actually the mobile phone was still not working and was unrepaired? Why I didn't get an apology letter until now by Managing Director? What is my right for my conversation? I hope to receive the above information within 5 working days. I would like you to take this matter seriously with high importance. I look forward to find out the result of my complaint and what compensation I am going to get for all stress and problem I have had because of very poor services by customer service centre.

We know you appreciate feed-back on your products. and we would like to comment on the above. In January we purchased the above Samsung 355e5c-a01 laptop with windows 8. we were told by salesman at JB HIFI Toowoomba that this laptop would do all that we wanted it to.
Our comments: This Samsung 355e5c-a01 laptop is slow, very complicated to find your way around, and full of unwanted apps. no doubt this slows the computer up. We are not new to computers. over the years we have worn several out! We have never had one Samsung laptop as slow as this and so complicated!
Would like your comments please. So far very unhappy with the product.
Charles.

I had bought a samsung plasma tv just 15 months back....but now thin dark lines have startd to appear on plasma scree.....we contactd the engineer and he informed us that they will have to change the panel and it will cost around 18000 rupees.........how can a person spend 18000 rupees on the repairs of a tv screen on a product of RS. 30000.......and besides that what if the screen again becomes non functional after 13-15 months.........so SAMSUNG being a top brand in the world manufavturing world class products....i request samsung customer care centre to kindly look into the matter seriously and take adeq.uate steps and do justice with us.....

I purchased a samsung 1080p plasma tv 2 years and 4 months ago from Future Shop in Canada.
Recently my tv developed a large black spot on the screen that grew before my eyes. Within hours the screen did not display a picture. Turns out a gas line had blown. At the time of purchase I bought an extended warrenty which I still has a year and half remaining on it and the tv its self cost 999.99 plus tax.. I received 850 for a refund.
In Febuary of this year I purchased a Samsung Galaxy Ace. Periodically I have to place my cell phone in airplane mode and turn it back in order to send text messages. The phone is so slow, it takes up to 5mins before it will connect to a call (even if there is full signal) or program... I have one app on the phone and purchased an android phone for the purpose of having apps. I am absolutely disappointed with Samsung products. I recently thought about purchasing a Samsung Galaxy III S however since my tv has broken I think that Samsung has to really prove that their products are worth purchasing

Serious customer complaint: My front loading washing machine is less than two years old. Without any rattling or noise the machine door will not open. It was very loosely loaded. Researched this on the web and found a huge number of Samsung complaints for the very same reason. Many thought this model would have been recalled. Tried unplugging it and then downed the electrical panel and neither worked. Sears would not cover it even though I paid them for it and paid them to install it. The machine has been used twice a month - not heavily used and only by the owner. It seems like criminal planned obsolescence. Workman stated that there is no sign of any abuse and it is very clean with no wear showing at all.
He said it is a part failure. It will cost me 206.11 to get this fixed and Samsung walks away with producing poorly designed products that they do not support. Sears walks away with their profits and cares nothing for customer service. Failure of the part # DC640232A is costing me 206.11 and I am requesting that Samsung send me a check for that cost. I have pictures of the failed part; the part; I have the workman's statement. Your immediate attention to this will be appreciated.

I bought a samsung refrigerator Model no RL67MCPN Model code RL67MCPN/XFA Ser no C95742BZ800060P S/N; C95742BZ800060P from a company in George Third Generation. From day one i was not satisfied with the unit as it's ice making unit was not working. I did report the matter with the sales person . He after two months send a local guy to my house. Armed with a bottle of super glue glued something and removed something from the ice maker , messing glue all over my worktop wich i can not remove. This account is also for you. He promised to order a new part as he is part of the design team of Samsung and will correct this problem in the factory. Samsung contacted me after a month that the part arrived. After 4 months this wise guy was waiting for the part. At the moment the unit is making ice behind the shelves not any usable ice. It freezes everything.
I am sitting with a very expensive unit that i paid good cash money for. The call centre just give me a number. NOTHING happens. Please advice.

I have purchased galacy grand in feb nd now its hanging too much....while playing games such as subway surf or temple run it hangs nd create a real meance..buying such an expensive phone with such prob...I thnk I hv wated my money, plss see this complaint and immediately take sone action to avoid such prob

The samsung exhibit 4g android jus came out in june of 2011 I purchased it nd aug 18 2011 from a certified tmobile store the phone is not worth buying and a scam and I wouldnt ever nuy a samsung anything ever again I wanted to exchange product I tell u why or pay difference for new one they wont ley other words I dont like it I have to buy a whole new one..a $300 phone I fucn mad nd ready to sue I wanna fight this cause I feel ttas wtong for one the phone shuts off freezes nd all type of other stupit shyt..they dont make it anuff ram memory on device so after downloading ur usal the phone is useless runs slow skips nd all tjese things I wont.
Mention but soon as I get my hands on a samsung complaint dept from tjem its on yhey gonna give me my money bac or a new product nd exchange for this garbage or i'll be seeing them in coyrt nd siring for more than this shits worst.i crap I gone thru cause this piece of crap scam...dont buy no samsung products they dont kno how to make things they jus ney like the charger compartment need nails to open..please dum asses...

I have bought a Samsung led moniter 15.6" on 8/09/2011 from Bansal Stanmart (india)Pvt. Ltd. Shop no.8 Deepshikha buliding 43 V.S.Bloc, Shakarpur, Basnat complex shakarpur delhi, India . some time problem i am not checked my LED in showroom. and sent to my home town Gorakhpur, UP, India. My family member installed LED but LED addaptor is not support. then they talk in service Center. they are also miss guide and suggest to talk were you purchase this LED.So they talk to delhi showroom and showroom manager says we are not making addaptor in my house this is company fault talk in customer care.
I have called up the Samsung Customer Care for resolving this problem but they are given properly answer . Iam really Frustrated with the Customer Care. I have wait for a Service Call !!!!

My 7 month old Samsung Infuse Model SGH-I997 mobile phone started turning itself off after being attached to the charger and/or the computer. Once the plug was removed the phone would either power up on its own or I would have to turn the unit back on. The purchase date was May 28, 2012 through Amazon.com. On January 3, 2013, I contacted Samsung customer service and sent the phone in for repair under repair ticket number 4117532029. Samsung denied my warranty claim. Samsung claimed the phone suffered corrosion damage due to exposure to moisture. This claim was untrue since the phone has not been subjected to any moisture other than the humidity of the atmosphere.
The phone operates fine other than the charging problem. I just change batteries to continue use. I purchased a spare battery and a stand alone battery charger. If the phone had true water damage then it would not operate at all. I'm disappointed to find there is no appeal process to contest this decision by Samsung. It seems Samsung pays a guy in Texas to say all the phones have moisture problems to same millions of dollars in repairs. Any moisture problem is actually caused by a design flaw from the manufacturer.
If this connection bay/port is subject to moisture damage from only exposure to the atmosphere then Samsung should have protected the bay/port in the design of the phone by having a rubber cover or door like many other phones. The phone cost $300.00. That money is now wasted on a worthless phone since Samsung has refused to honor their warranty and has designed a defective phone from the start. Samsung has made a false claim about moisture issues to avoid their responsibility. Buyer beware. Avoid Samsung products. You will not be treated fairly.

After numerous conversations on how to download firmware to upgrade my BD P1500 DVD player I am told that I cannot download onto Windows 7 system but XP/Vista only. My machine was purchased in 2008 and is considered outdated. I have asked for a Zip drive or a disk from Samsung that I can put into my DVD player but I was told that was unavailable. The person (Jeff) was rude and very pushy on the telephone and would not direct me to his supervisor. If nothing can be done I cannot play blue ray movies and the $300.00 I paid was wasted. I will have to buy a new DVD player and rest assured that it will not be a Samsung. I will recommend to my friends not to buy anything with the Samsung name on it.

I purchased a galaxy s2 from Harvey Norman Mt Druitt in June 2012 within three months the phone ceased to work and I took it to the Harvey Norman in ch ch to have it looked at as i was assured that Harvey Norman NZ would be able to deal with any issues I had .It would appear that this is untrue and after alot of mucking around the phone had to be returned to HN mt druitt to be dealt with by samsung Australia .I flew over from NZ to return the phone .I was offered a replacement but didnt want that as i would not be able to get it seen in NZ .The manager Steph Zavaleski stated she would contact Samsung Aus to discuss obtaining another phone via NZ or refunding my money .Time went by weeks in fact and finally after a lot of emails the decision was on the 24th Dec to refund my account .
It is now the 5 th of Feb and nothing has been heard I have emailled HN Mt Druitt over the last few weeks with no reply.
According to HN they have to wait for a refund from Samsung Australia I am out of pocket have no cell phone and am thoroughly fed up and after purchasing alot of Samsung electronics will probably never by this brand again.I am extremely frustrated with the situation and I want it dealt with ,if the hold up is your end sort it and if not get on to those that can sort it
truusje hewson pen

My 3 year old daughter has a baton fot her birthday and made a mistake and hit the corner of the tv leaving a small spider web crack in the tv I turn the tv on it no longer works properly. I call walmart and samsubg for repair prices and services. As well as othet tepair prives and shops all shops stated the price could be $ 1000.00 or over. I have no problem paying, for repair but when did the price for a new screen equal to the price of a new tv. My flat screen at the time. Thank you.f the accident is less than a year old. Is there anyone that could help me find a repair shop with a reasonable cost for repair of my flat scteen tv. My cell phone#-708-567-8788 Home#708-753-0955 email is scrims1605@comcast.net. If not I will have to contact consumer fraud. States attorney or some state agency that helps the consumer.t

I bought a 1080 hd tv at best buy 2 and 1/2 years ago. My tv just started displaying vertical lines for no reason at all. I had bought insurance on the tv which is now expired after the 2 years so i was told to contact samsung. They told me the warranty was up and they cannot help me. I spent almost 2000.00 on this television and it is broken only after 2 and a half years. I think it is defective and should be replaced. I have a tv that is 20 years old and still working and my brand new tv is broken. I am so upset about this i was told i would have to purchase a new tv cause it sounded like a panel problem which is as expensive to repair as i paid for the tv.

We ordered a drum for the Samsung front loader washer in early June 2012. We ordered it through Sears, which they get from the Samsung factory. Each time we receive the drum it is broken.
Sometimes the package is damaged, and sometimes it isn't. After the first couple of times we received the drum (broken) we asked that it be packed differently. It should be packed more securely coming from the Samsung factory.
The box hasn't been damaged everytime, which leads us to believe it is being damaged at the factory. We have called Samsung and Sears several times to try to fix the issue. Neither company wants to take responsibility for correcting this issue. We received the package again today box not damaged and again the drum is broken. Sears reimbursed our money for the drum .
Which isn't what we wanted; we want to receive the drum not damaged , in a timely manner which has passed a long time ago. Why should we have to spend another $800.00 for a washer (it's only 3 years old) because you are unable to get this item to us, not damaged?
We called Samsung today and spoke to a manager with no sucess in fixing this issue.

Hi there, I appreciate your response to this matter. I did trying doing a soft reset on this phone. After searching the internet, I have found that this is a known issue with this phone. I have went to several websites with user describing the same issue I am having with my Nexus. I have over 10 hours of troubleshooting invented in this phone with no help. Yesterday, I worked with a tech support person online from Samsung. I must say, I wish I did more research before buying this phone. I bought a new Samsung Note 2 for a Christmas gift and having serious doubts about keeping it. Lucky for me, Verizon was nice enough to set my activation date until 12/22. After all my time and the money invested, I'm extremely disappointed. Please see the links I provided below. As you will see, I am one of many people having this same issue. Unfortunately unsuspecting people have bought this devise without knowing there could be potential issues.

I had purchased five movies from Media Hub and when I upgraded my phone to the latest version of Media Hub, my movies disappeared. Thats the same kind of trick that Itunes pulls. I want my movies back. Please email me and I'll let you know which ones they were.
The website I used was Samsung.com/MediaHub if you are curious. I need to get these movies back asap or my money returned fast. I see reviews from customers online who are also not happy, Samsung please fix this!

Hello,
My name is Stephen Wong, and I would like to make a formal complaint about the quality of your customer service. My address is 30 Fluellen Drive, my cellphone number is 4167993666, and my home phone number is 4162995062. I was using my Samsung S2 Galaxy phone at home, one month ago, when I plugged it into the computer to upload photos using Kies. I was told to update my phone firmware to the latest version, so I did. Halfway through the update, the phone bricked. I attempted to take out the battery, put it back in, put it in recovery mode etc. to no avail. So the next day, I called a Samsung representative, who told me I could mail it to the Samsung repair centre in St. Laurent, Quebec, who would fix it free of charge. I mailed it, and it was received by the repair centre on August 8th. Two weeks later, I called Samsung to check the status of my phone. The representative called the repair centre while I was on hold, and told me the phone was fixed and would be sent back to me in a week. I waited a few more days, and called to check again. Another representative then told me to wait a few more days. Then, on Aug 28th, I called again, as I did not receive my phone. The customer service rep (Alex) then told me, to my surprise, that the phone was out of warranty and thus not being fixed by the repair centre. He also told me that the last two representatives I had spoken to had given me the wrong information. He then told me to call the repair centre, at 5147388333. I called the repair centre and spoke to Tina, who told me Samsung closed the ticket on August 17th, and that my phone was not to be fixed. However, I was never emailed or called about this, and was told the complete opposite when I called Samsung a week ago. Tina then said she would contact a Samsung Canada supervisor today, attempt to reopen the ticket, and call my home phone by the end of today. I am still waiting for my phone to be fixed and returned, as promised at the beginning of August. This is very inconvenient for me, as I have also asked Bell for a loaner phone, and they said they cannot provide one for me, as I sent my phone to Samsung to have repaired. I would just like to have a phone to use, or my S2 to be fixed, as I need a phone for work, and it has been a month already. Please see what you can do about this issue, and you can email me back, or call my home phone number, 4162995062.
Thank you,
Stephen

In May 2011, I purchased a Samsung refrigerator (model no. RF217ACBP) from Lowe's. During May, 2012 the refrigerator began collecting water in the vegetable drawer. After I spoke to a customer service representative, a technician diagnosed the problem and replace a part that was causing the problem. Then in Nov. 2012, the same refrigerator suddenly stopped cooling the bottom freezer and top refrigerator. About a week ago I contacted the service center. No one returned my call so I contacted them again.
Someone left a message on my answering machine to call back. When I called back, no one was available to speak to. After calling the main Samsung number, the representative assurred me that someone would call me back. Again no one called and when I called this past Monday they finally set up a time for this Wednesday for a technician. I specifically told them that I wanted the problem resolved by Wednesday because now we were without a refrigerator for over one week. When the technician arrived today, he diagnosed the problem and told me that the condenser had failed. He also said that this was the third condenser that he had to replace on this model this month. When I asked if he was going to replace it today, he informed me that he first had to order the part.
When I asked him how long would that take he calmly informed me a couple of days. I expressed my frustration and asked him if their was anything he could do to get the part today. He said he could not. I asked why didn't someone ask me to explain the issue to the customer service representative, so he could come more prepared. He said the representative only told him that the refrigerator was warm. He said the representative should have asked me more questions. I told him that I told the representative that you should have come more prepared with some parts. He said that it didn't work that way. Now I am going to wait even longer to have the refrigerator repaired.

I recently bought the galaxy tab 2.7 inch from best buy . I have noticed a lot of things that do not work fine . The biggest issue is that the battery does not last for more than 2 hrs . It's a brand new tab . One time the camerastopped working then I had to reset the whole tab for it to start working .
Then I noticed that while browsing the browser just froze . I went to best buy to replace it but they say that they don't have any of this model in stock . Apparently it's a Black friday special model . Please tell me how can I get this fixed or I want a replacement . I did not expect this out of Samsung . I am disgusted totally with the performance .

we bought a samsung 2 door fridge in.year 2008 and recently in month of nov 2012 the compressor started to break down.
sometimes cold and at times it just died. i start calling their hotline and there was a customer svc officer mr mike who attended to
my queries. i asked him about the charges for sending an engineer to my home to evaluate my fridge. he then told me if just evaluation with no repair or change in spare parts it will cost $58.85 (transport plus labour) and if otherwise it will cost $101.65 .
but after when the technician evaluate it and confirmed that my compressor needs to be replaced he says that to change to a new compressor i need to pay $315.00 (labour plus topping up of gas and etc) and even though i still have 6 months of warranty left for my compressor. later when he has finished he then charged me $69.95 for transport plus labour. on the very next day i called cso mike and asked him why the charges are so different from what he had told me initially. he then apologise and eventually refunded me tbe
difference $10.70. i should say they don't honour their words and as for me from now onwards i will never buy samsung products.
difference of $10.70 to me. as you can this double standard at work. the worst part is that the engineer/technician are someone they contract outside samsung.

Virginia Teichart
from Mt. Dora, FL
Purchased a DVD/Blueray player Dec, 2015. It has not worked since purchase. Repeated calls to Customer Service could not resolve the problem. They then advised me to send it back for repair. I did. It came back with the same problem, more calls, then told to send it back for repair. I said I wanted a refund. They said they could not refund it, until I sent it back a second time, which I did. It came back; it still did not work. I was told to e-mail a copy of the sales receipt and then they could process the refund. They called me and said they would not refund it and I needed to send it in a third time for repair. I said NO, I had been told I would get a refund. I wanted to talk to a supervisor. I was told none were available. I asked for a number to file a complaint and get this resolved. There was no number available.
Where do I go to get my refund ? In the mean time I have purchased a Sony DVD player for a third of the cost, since I was told I would get a refund. It has worked since the get go.

Jason Miller
from Arlington, VA
On 5 August, 2015, Samsung issued a press release, promising monthly updates to "flagship" phones, including the Note 4. As of 22 March, my phone is several updates behind, which leaves it exposed to ***31 CRITICAL vulnerabilities***. Making this promise and not delivering is not only false advertising for profit, but also constitutes gross negligence, especially in cases where the owner/user is contractually bound to the phone. I plan to pursue the matter in a legal forum, and I will encourage others to do the same. Summons through formal channels will soon follow.

Nancy Gardiner
from The Bronx, NY
Samsung Smart TV Hub would not connect. Called Samsung Tech for support. The Tech blew up my TV leaving me with snow. Cablevision had to restore TV, but Smart Hub still does not work. You are a terrible company. I own 4 Samsung TVs, never again. Nancy Gardiner

Dean walls
from Durham, ENG
I bought Samsung s7 on the 09/03/16 it was suppose to have the gear VR free with phone but was not added to invoice. As I purchase from Samsung website so I made few calls to see if I was getting the free gear VR as stated I got told I was not getting it because they stopped the offer on the 07/03/16 but on the 09/03/16 I was told if I purchase the phone that the gear VR would be free with the phone. So very disappointed with Samsung customer staff and not very helpful felt like I've been miss-sold a phone offer.

Joanne Dixon
from Buffalo, NY
I bought a samsung DVD player with netflix on it about 6 months ago. As of yesterday 3-5-16, it goes on but the cartridge does not open to put DVD in, it's not used much so I am not sure why it is doing it. Can I please help, I don't have the box or receipt. Model number BDF5700- model cde-BD6700zA that 6 could be a 5.

Steven
from Mililani Town, HI
I am in need of warranty service for my Galaxy S5 Mini model number: SM-G800F. It is an international version of the s5 mini. Samsung(UK) told me it was covered under warranty, however only in country (UK). Samsung (US) has not been helpful at all. I would like to be contacted by someone that can help me. I have a brand new phone still "under warranty" and there is no solution that Samsung has offered for their defective product. Samsung(UK) will not honor the warranty even if I pay for shipping. Samsung needs to get it together and fix the $400 phone that is under warranty. Whether you can service the phone or just send me a new one something needs to be done.

Pam Rieken
from Denham Springs, LA
New washer. Washer not cleaning clothes. Troubleshooting through book that came with purchase. Also attempted smaller loads. Clothes still visibly soiled after cycle. Have tried different cycles and heavy soil option. Doesn't appear to be enough water in tub to clean properly. Did what book said to trouble shoot this to no avail. Contacted Samsung 5 times and complied with all their request to troubleshoot.
Finally had enough today after the cycle lasted longer than 4 hours and Samsung rep wanted me to start it over. Per the first rep this morning it was only to take the 66 minutes that was on the display......Finally after holding close to 10 minutes I had a supervisor talk with me and state she would send someone out to look at it but that there could be a charge involved if they found nothing wrong. Well apparently something is wrong or else my clothes would be clean. Just putting into writing the frustration of owning a new Samsung washer.

WE have purchase 8/5/2014 & 2015 2 Samsung Washing Machine and 2 Samsung Gas Dryers and are extremely disappointed in the performance of them. 1st the Washing machine almost ALWAYS go off balance no matter how big or small the load is and the cap in the bottom of the stainless steel tub caps keeps coming off and now it will not stay on at all. very disappointing. 2nd The dryer has stopped working and it keeps flashing and the door is NOT open and it starts for a few seconds than it shuts off. If it would be possible I would return the products to Lowe's and purchase a different product.

roger pitts
from Aylett, VA
I have a range made by Samsung, model no. fta3531wublxxa;. Range has never given accurate temp. readings. Just recently spent repair parts dg32-00002b sensor and de92-013045a in amount of 157.90 plus labor. This was no the solution to my problem. My range is less than 4 yrs old and has never operated to my satisfaction. looking for a replacement solution from Samsung, unit was purchased from lowes.

Worst grievance redress in SAMSUNG india. I introduce myself as an unfortunate customer of SAMSUNG. I have a SAMSUNG refrigerator (Model No. RT28H3000SE/TL) bought on 30.11.2014. On 01.02.2016, it was found that the gas pipe behind the refrigerator is leaking through which gas was escaping. The refrigerator was switched off immediately and SAMSUNG customer care was contacted. A complaint has also been lodged (Complaint No.4208694157). Since 12 days, innumerable calls have been made, but till now the issue is unresolved. Although a service engineer visited but he refused to fix the problem.
Now, can you please justify the case? If you have any concern for your customers, do take some action. I have never expected such a poor service quality of SAMSUNG and I must say that this was my first and last purchase of SAMSUNG product. It is highly disappointing.

One Samsung GALAXY CORE 2 Android Mobile Model No.SM-G355HZKDINS Sl.No. RZ1G22G6ZRW(357926067307418) was purchased on 14.4.2015. It is very much within the Warranty Period. The camera fails very frequently and the incoming/outgoing calls become soundless. Every time I have to switch off the camera and on it to get restored its services. I visited your (SAMSUNG) authorized Service Centres at BD-79, Salt Lake, Kolkata and P-163,C,I,T Rd. Scheme VII-M Ultadanga, Kolkata 4(Four) times on 7.9.15, 8.10.15, 18.11.15 and 27.1.2016.
The engineers attended to my Complaint but could not set right the defects. Every time they attended the set, the stored data got lost and I had to struggle hard to retrieve the same. This way I am not only disheartened but also feel greatly harassed. Salt Lake City is a compact Township where people come into contact with each other quite frequently and share their experiences regarding the products purchased. The instant incidence has also come to the notice of my relatives & acquaintances. Hope you will not be able to afford any dent in your (Samsung's) high esteem and thereby loss of your Market Share. I, therefore, sincerely urge upon you to change the set with a NEW ONE immediately to protect your IMAGE in the Market.
This is why I have lodged this complaint within the WARRANTY PERIOD. In case, however, my grievance is not addressed within 15 days hereof, I shall be reluctantly constrained to take such action as would be deemed fit including initiating legal resort.

pissed samcustomer
from Hialeah, FL
Bought both a Samsung Note and Samsung wireless printer specifically to direct print. Spent many many hours and almost a thousand dollars. The direct print doesn't work and Samsung only provides unusable very generic instructions with no simple direct support from Samsung. The android phone and tablet don't recognize/connect with the printer.
A ZTE phone with WiFi Direct connect feature does make a connection to the Samsung printer but also cannot print. Whereas the Samsung note will not even connect wirelessly to the Samsung printer! Even an IT tech spent two hours and it still doesn't print. These Samsung assholes sell the glitter of the technology but do not supply the necessary instructions to make it reliably operational. Samsung management has to be absolute assholes conmen. Sell a grand idea to the public that doesn't fly in a practical application!

victor cassar
from Balzan, 02
I always use mobile Samsung but I am very disappointed with the E700, the first one after three months it had a defect lcd. After four weeks waiting they replaced the mobile and now after three weeks I found a small crack and now the lcd is not lighting on. At the shop they don't wont to repair. I am very upset. The serial number is 357698065548042 date of purchase 30/12/2015.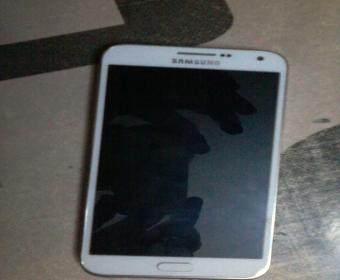 Bernice Lupo
from Franklin Park, IL
Purchased complete kitchen package in 2014. Microwave malfunctioned on Thanksgiving 2015 I was baking sweet potatoes and the vent suddenly turned on..could not shut it off had to unplug the unit. Called Samsung and received an extended warranty number. On Time repair came & replaced some parts. a few days later another problem....a noise every time I used the unit. Another warranty & part replacement . Now the original problem has started again. Call Samsung, constant disconnects. Call On time repair..never a call back. All around service is horrid. Will NEVER purchase another Samsung Appliance again & will NEVER recommend them.

Sherry Ostheimer
from Indianapolis, IN
Dishwasher - purchased 02/2014 first time used 7/2014 we were remodeling kitchen reason not used for 5 months after purchase. 2 people In 70's using dishwasher so it is not abused. On 8/2014 had to replace heating element - Samsung gave us a one time warranty on part but we had to pay $150.00/for service call. On 12/2015 same error occurred "Heater Error". This is ridiculous this was not a low cost dishwasher and is not overused. We are going to replace it with a different manufacturer - never again will I buy a Samsung item. There are things Samsung does well, but building a dishwasher is not a good thing for Samsung! I am only one fish in a big sea, but I do have a loud mouth and will bad-mouth Samsung dishwashers every time I get a chance to everyone I talk to. The model is DW80F600UTS/AA, s/nB00AG9MD610420R.

Karen Jackson
from Cardiff, WLS
I purchased a Samsung Neo in February and it has been taken back twice to Carphone Warehouse with problems. The same problem each time - lines darting from side to side whilst trying to use the camera, not being able to open an app, freezing and phone shutting down even when it is half charged. It was sent away about 6 weeks ago and was wiped clean, I lost irreplaceable photos as I was unable to back it up before it was sent away and now the same thing has happened again. I took it in yesterday and Carphone Warehouse are sending it away again so I am left with an inferior phone over Christmas. I asked for another phone and was told that wasn't possible. Really not happy and seriously thinking I may never buy Samsung products again. This phone has been discontinued and I only bought it in February 2015.

Donna Welbaum
from Dayton, OH
I purchased new Galaxy 6 in February 2015. In June 2015, it quit working and since it was under warranty, Samsung replaced the phone, but they pro-rated my warranty. Today, my phone quit working again. I am very frustrated. The phone has not been dropped or gotten wet. I take very good care of my phone and keep it in a case. I don't know what to do. I love the Galaxy, but I have to have a dependable phone. Please advise.

Matthew Thomas
from Cardiff, WLS
My speaker stopped working properly on my A3 mobile. So I took it into the local store to get it fixed. 5 days latter I received a text telling me that they would not fix it. they then went on to say that I had tampered with the phone as it was missing some sort of tape inside and there were finger prints. I have no where to go they say i have tampered with the phone which is complete rubbish. the burden of proof is on me and I can't prove a thing. I am left with 17 months left on a contract with a phone that doesn't work properly and a multi billion firm just looks the other way.

Stephen Young
from Morganton, NC
My brand new refrigerator that was just purchased had a hole in the back of the ice maker and leaked all over my brand new 3/4 inch hardwood floors and ruined them. I just had them installed at a cost of $10,000. a man came out took pictures of the floor sent them in to the complaint department and verified what had happened and that the refrigerator is garbage. The complaint department called my wife was very rude to her told her we had to pay the $3500.00 cost to get the floor fixed and they would reimburse us. I don't have the money to fix them and then he told us that is tough. When asked to speak with a manager he hung up. I will find the money some how to sue this company for all of the aggravation, rudeness, and damage they have caused. Also Samsung is garbage the complaint department a joke and I will never buy this product again and promise to tell everyone I come in contact with what a terrible company and product they have and not to buy it.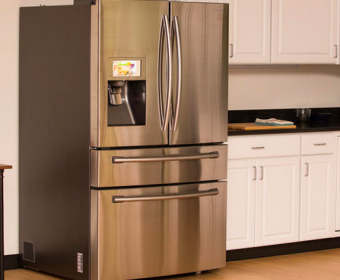 Lynda Rivas
from Clinton, CT
My Samsung dishwasher leaked through floor damaging finished ceiling in basement called repair, spent 2 hrs waiting for answer sent repair out, aggressively pulled dishwasher in/out and while doing so, jammed the wiring and ripped wires. Initially only a hole in dishwasher tube. Waited 3 weeks for second repair to be scheduled. Overall 4 weeks trying to contact Samsung. Each time waiting over 2 hrs on hold. Finally received call for repair and scheduled. 11 MINUTES after I hung up, received an email stating repair was cancelled. Waiting now over 1 hrs on phone trying to find out what happened. This is a horrible disaster. I spent 50 mins talking to Samsung customer service department one time being asked by same representative to repeat my address and name. Said needed to confirm. Service is horrible.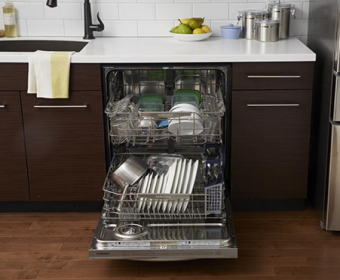 Wendi Straddeck
from Lee's Summit, MO
If I could rate them no stars I would. We bought a Samsung Washer/Dryer. Within the first 3 months the washer stopped spinning. We had to wait a week for the technician, when we told that we had to replace Dampeners, Motor, Tub, Ring, and Motherboard. In other words the whole dang machine had to be rebuilt. I called Samsung as we believe we deserved a new washer, not a rebuilt don't know how long it will last washer. Although total time on hold and with customer service was 3 hours, the customer service rep was borderline cordial, handled our situation with complete non-interest, read responses from a book. Basically we were told under no circumstances did Samsung have any responsibility to step up and bring us a new washer. Their only responsibility is to repair. If the washer was older and had less to be replaced I would agree. This is not the case, nor is it acceptable. They came to do the repair, and something else broke so now we are waiting on another part. Total time of inconvenience being unable to efficiently do laundry in our own home so far, 4 weeks. When asked how they plan to compensate us, "that is not our responsibility either". We also were made aware that they don't recycle any of the metals or parts that are taken from these machines. We are now considering changing our phones and televisions as we have no faith in Samsung as a company. They care not about the individual customer nor do they care about the environment.

Raquel Chandoo
from Arima, ARI
I recentaly bought an samsung S6 phone, about a month ago. ever since i have been having problems with it. first it will not connect to the wifi and then when I topup the phone blank off for an entire weekend. And last but not least the camera was taking out blurry pictures. when i asked for the phone to be replaced you refused. I did not pay $5,400TT for a recondition phone, I paid for a new phone. could you please tell me why you are refusing to change the phone?

I called for update inquiries to s note on galaxy 10.1 since it was not functioning the same as the previous tablet I hadof same model. I was referred to signature service where I was told since no warranty and my issue was software related, I could purchase this service that offered virus protection and mal ware protection, backup service and 24/7 customer support for all devices connected to tablet including network.
After purchasing service protection for $49.00 plus $14.99 per month, the technician did not resolve the issue. I fixed it myself. Then I asked about the virus protection, malware and backup service. How do I get that? I was told that is not part of the service, sorry you were informed incorrectly, the most we can do is offer you two months of free service. Cancelling is not an option. Supervisor said I'm sorry but I will get with the representative that told you that and correct it but we will not refund your money. Even for misrepresentation. I argued that the service conditions I agreed to is not what I am receiving, still no refund. To cancel it will be $75.00.

Mrs Teresa Welch
from Telford, ENG
I contacted Samsung by email on September 14th regarding a Wireless Audio Sound bar. I purchased this item for my husband in November 2014 for my husband who had just undergone an operation for cancer. It's suddenly started sounding all warped and then stopped working. I took it back to the curry's store that I had purchased it from but because I had lost my receipt they where unable to help me. They advised me to contact Samsung with the model number which I did. I had an e-mail back saying that they would contact me shortly. In the meantime my guarantee is running out and I really don't know what to do.

Evelyn A. Tuccitto
from Bellevue, NE
I purchased a Samsung bottom freezer refrigerator and have had nothing but trouble with the ice maker. It took 3 service calls to get it working the first time it stopped making ice. It has stopped making ice every six months or so ever since, will make it for maybe a month then stops again. This has gone on for over three years and frankly I'm darned tired of this. It was an expensive appliance and should work better than that. I'm also tired of having to fill ice cube trays. Even though it is not under warranty I still think Samsung owes me a free repair on this problem. I'm 73 years old and just want what I paid for.

Sharon Roubinek
from Plano, TX
I am a commercial and residential designer. I have located your products in every home or commercial environment I have designed or built. I have Samsung in my own home or would have never suggested it for others. There are just two of us at my home. The television (I bought five) including new ones for my Dad battling cancer. I now have so many lines across the one in the family room, we cannot watch it nor can anyone else including my five grandkids. I complained to Best Buy where it was purchased. I do a tremendous amount of business with them. NOTHING! They just said that it happens all the time. Buy a new television.
Seriously! That is the stance Samsung wants to take when the product they are selling is a rip off to the public. I have never been so disappointed in a company that could just simply resolve the problem. The problem does not exist because the television gets 20 hours of time a day. This began almost immediately. If I don't get some other response other than someone saying "CANT". I will post on my linkedin and my facebook as well as my corporate website that no one should be ripped off by buying or purchasing any Samsung product.

Jennifer Blaikie
from Melbourne, VIC
Ref No. 8213805665 - Friday 10/7/2015. My complaint is not about your Technical Support Officer who could not have been more helpful. She spent a long time on my issue but we came to the conclusion that my device is not supported by your software and therefore what should be an easy matter to resolve remains outstanding. I have a Samsung Galaxy S4 which is just about at the end of the two year contract. I am reliably advised by various Sales people that the S4 has some known issues, and mine has certainly been subject to them.
The battery has been replaced as it was faulty. This was done by Optus (I think) and there is no recurring issue. The pins that allow the charger to be plugged in dropped and I was unable to charge the phone. This occurred recently whilst we were in the UK so it had to be fixed then. I now get a blank black screen on a fairly regular basis. A gentle tap will remind the phone what it is supposed to be doing and will return the screen to normal. Not a good experience.
However, the handset has now been replaced but we cannot back up the data from the old phone to the new one. This was the issue we were trying to fix today. I cannot believe your software will not support this phone and I would appreciate your comments at your earliest.

Maya Menon
from San José, SJ
No time to explain. This is in SanJose Costa Rica Service Center located in Uruca. it is the worst service I have ever received. My Samsung Galaxy Note is still with them. it would not charge and it is given for repair. Their technician if any hides behind the closet and is not available to talk or answer any question. The rest at the counter does not know what is going on. The manager was not of any help either. I have no idea if they will be able to repair the Note or are even interested in doing it. I am so fed up dealing with them.I hope your Main Center will look into the matter and try and set up a more efficient Service Center in SanJose, Costa Rica.

greta dellamonica
from Clayton North, VIC
I purchased a samsong galaxy 3 tablet, it is still under warranty. I have had to return it 3 times as it wasn't working properly, the last time it was sent back it had a cracked screen, I have now been waiting 6 weeks,,when I try to call them they keep fobbing me off and I am not getting any where.

Marjorie Smith
from Henderson, NC
My husband and I purchased Samsung laptops 1 1/2 years ago. My husband's latch on the screen broke last week. Best Buy said it would cost around $140 to fix. The same thing happened to mine today. We are on a fixed income and in our mid seventies. We cannot afford to get these repaired. We treat our belongings with care. We just wanted you to know we are very disappointed with your products. I would appreciate a reply regarding this matter. Thank you for your time.

Julia Ashton-Cady
from Redmond, OR
I installed the "update" on my Samsung Galaxy 5 and it turned my phone from a user-friendly device into an absolute nightmare. I swear whoever thought this one up was in the pay of a rival company.
I fought it for two weeks and in absolute frustration went into the local Verizon office and asked if there was any way it could be un-installed. The Verizon guy said no, since it was Samsung's update they could not remove it.
Then I tried finding Samsung's customer complaint contact information online. Another nightmare since I have neither the time nor the patience to spend hours on hold to speak to someone to whom English is, at best, a third language.
I have this phone without charge through my work...and no charge, right now, is about what it is worth. I actively hate that thing and I used to be very happy with it. My boss has the same phone and has had the exact same experience. When device upgrades are available through Verizon, they will NEVER be Samsung again.
If you haven't installed the latest "update" -- don't!

Maryann Jakubczyk
from Bradenton, FL
My husband purchased a Nexus 10 tablet for me, before the 1 yr warranty was up, it died. Samsung has given me nothing. They have switched me from person to person, department to department, even country to country. They are awful in customer service, don't want to help, and now I am stuck with a tablet that does not work, and they tell me it was manufactured in Spain and I will have to call Spain and mail it back to them.
Don't know how I could do this as they don't even want to talk to you, let alone return phone calls. I am thoroughly disgusted with Samsung. Have contacted my credit card company, better business bureau, next is consulting with a lawyer. I will never purchase anything Samsung ever.

Yury Zaitsev
from Santa Rosa, CA
Bought Dishwasher in 12/02/2013, start having problem in 06/2014. Called Samsung make the appointment, first 7/08/2014, second 07/24/2014, third 07/31/2014, fourth on 08/05/2014, fifth on 08/13/2014. Since that We still are having problems. On 05/05/2015 called, and Customer Service Representative refused to help me, telling me that the product is out off warranty and We need to pay for Repair. It's Repaired 9 months ago and at least have 1 Year Warranty for job what the Did.
Customer Service gave me Case # is 5111401906. Last Year We asked if the Company just replace the whole Unit, but the refused. So, what should I have to do?

carol wardhaugh
from Ilkeston, ENG
My samsung s4 has been getting hot while on charge. Today I went to read a txt while handset was charging it was so hot I dropped it. I phoned EE and they said it was a common fault I could either send it off or pay £98 to end contract and get a different phone. I have heard some of this style of phone has caught fire with this issue. I have 4 children! I really do not want a dangerous phone. Me and my husband have the same phone and we have never had any problems with Samsung mobiles before just the s4

Linda
from Carpentersville, IL
I have a Samsung laptop. A screen came up that looked like a serious bug. I called Samsung and got rerouted to Samsung signature service. they told me they had to go into my computer remotely for a fee of 50.00 and a sign up of 29.00 a month. I was very as I upset as I use my computer for work so I agreed. they read the terms very fast. I figured I would cancel the 29.00 a month later. They were very rude about everything. It was a big scam to get my money. When I called to cancel they gave me a hard time and said there is a 75.00 cancelation fee . I did not hear that from the rep as she said it very fast and low as I'm sure they are trained to do. I will never ever buy another Samsung product ... I feel so ripped off and taken advantage of. Shame on you Samsung !!! Also I hate my laptop. It has never worked well.

snyder_43@yahoo.com
from Bruce, MS
I called and got someone to come and check my dishwasher. They came on April 6. The guy said he couldn't find anything wrong with it and asked if we wanted to pay 80 bucks for the visit or 160 and they would come back if it was still not working. So I paid the 160 and had to call them back. On April the 29 another guy came and checked it and said it would take 300 to fix it. If the first guy had told us that we could have saved some money. We are very disappointed with this.

Philip Heffer
from Meggies, ENG
Sent sons samsung galaxy tab 3 for repair as was not charging they have said it is misuse and not covered by warranty I dispute this as wear and tear due to the ports being notorious for messing up not happy at all will not buy another samsung product as they are total robbing gets and I used to think the world of samsung but definetly not anymore samsung suckers and rubbish after sales service

kayleigh
from Bournemouth, ENG
I have a Samsung Galaxy s4 and have had it for about a year and thought it was a great phone until last week. It updated the software and since then my phone keeps turning itself off and won't turn back on for about ten minutes. It also freezes a lot and chucks me off the Facebook app quite a lot. Also the same thing has happened to my husband's phone. Since the update, he also has a Samsung Galaxy s4. Please can you tell me how to fix this problem or what you intend to do to fix the problem as my phone is pretty much useless to me now and am not happy at all!?!?! I look forward to hearing from you

I bought a Samsung washing machine two years ago it stopped draining out water whilst under warranty the guys came and said its a plumbing problem I unblocked my pipes but still every time I'm doing laundry it keeps on jamming I've several times cleaned the drum but honestly I have never enjoyed this product it stresses me more that relieving my burden. Please help.

Yolande Coetzee
from Pretoria, GP
I upgraded to a Samsung S6 but am regretting ever doing it. My experience with a Samsung product is bad . We bought my daughter a Samsung Galaxy Tab 3 for school purposes BUT it has been in for repairs 3 times already in 1 year. 2 years ago I upgraded to a Samsung S4 but I did not have it for 7 days and it started giving me problems. I have had to take it back to Vodacom 2 times already as the cellphone becomes hot. It is in the repairs at this very moment as it just switches off. When upgrading I did not want to upgrade to a Samsung cellphone again but my husband and son kept saying that I should BUT honestly I regret doing it as just as with the S4 the S6 has gone back to Vodacom before having it for 7 days. What upsets me the most is that I am without a phone at this very moment. I asked Vodacom whether I could rather upgrade to a S6 Edge but was told that I would then have to pay an about of over R2600 which I don't have.

Miss Irene Smith
from Dagenham, ENG
Approx. 5 years ago I purchased the Samsung SC8442 Vacuum cleaner. After about 2 years the hose connector broke and I had to purchase a complete hose assembly. The same part has now broken again but not wanting to purchase the complete hose assembly again, I requested just the end hose connector from 4Ourhouse. They sent the wrong part and cannot supply the correct one, which to my mind is a very bad design. I am very disappointed with the after sales service and would never buy nor recommend any Samsung product.

spellerg.0925@yahoo.com
from Mobile, AL
I have a Samsung Electric Range purchased in Dec 2013, and I need the glass cooktop replaced. It has been shipped to me 5 times and each time it was broken. Since they could not get the part to me in one piece they cancelled my order and suggested I try ordering it from somewhere else. The reason it was broken was due to insufficient packing by the Samsung warehouse. I even have pictures of how it was packed. So what good is it going to do for me to order it somewhere else when it will be basically coming out of the same warehouse, probably insufficiently packed?? I tried to get a phone number to call and speak to the shipping manager at the warehouse but not luck on that either. Basically, I have a range that I cannot get a cook top for now. I am NEVER buying from Samsung ever again!

I have had an on going issue with my Samsung Galaxy S3 since January. I have had it replaced 6 times by my insurance company. I get an error message saying "unfortunately contacts has stopped" after numerous calls and live chats and lots of fiddling with settings I have also had 2calls from the remote service team. They also fiddled with various settings but approximately a week after each session the fault came back. On Friday 17th April 2015 another remote service call was arranged for Saturday morning between 9am and 12pm. No one called, so I went back to the live chat to find out when they would call and was told they weren't going to bother to call me because they can't fix the problem. I am thoroughly disgusted that they thought it was fine to let me wait in all morning for a call that they had no intention of making.
Each time I have had to wait around for over 3 hours for the call so they were well aware of the issue. They also asked me to take a screenshot when the fault appeared and send it to them, which I did. They said they would then be able to investigate the issue which they clearly aren't going to do. I emailed to complain and ask why they had left me waiting but just got a reply saying sorry you are not happy, better luck next time! First they told me it was a software conflict now they are saying the phone is faulty. I'm surprised that all 6 phones I've had are faulty. I've looked it up on the Internet and there are lots of forums reporting the same issue. Perhaps Samsung need to recall all their products if so many people have faulty devices. I am disgusted with the lack of customer service. They clearly do not have any regard for their customers judging by the number of unresolved complaints on this site.
They have asked me to send in my phone for repair but I do not believe they can repair it as I have already had 6 replacement phones so clearly there is an issue with the product as a whole. They told me they can not resolve the issue by remote as it is an intermittent problem so I do not see how they can repair a "faulty" phone when the issue is interimittent as I will have to do a factory reset when I send it back which then clears the problem till the next time. I asked customer service to escalate this matter to a formal complaint and that I would like a reply that specifically deals with my concerns, they just replied saying write to an address they gave me, hence why I have turned to this site. I believe with anything in life it's not about things going wrong it's how you deal with it and what a company is prepared to do to put it right. Clearly the answer from Samsung is absolutely nothing.
I was thinking of upgrading next time to the latest Samsung phone. That definitely won't be happening and I shall be warning all my friends to steer clear of them too. I have an apple iPad and apple are absolutely fantastic when it comes to customer care so perhaps it's time to make the switch to an iPhone too, at least I know they won't just fob me off and try to ignore my genuine concerns. Perhaps Samsung could take a lesson or two from them.

Mati ullah Paracha
from Peshawar, NW
I have bought "Samsung Star Pro GT-S 7262" last year 2014.But, now i have faced problem mobile set are hanged. I also visited to Samsung Customer care center Peshawar. No positive response receive. I am brand loyal customer now i m really disappointed from this company.

Hany Ragaie
from Cairo, C
I had a technical problem in my smart phone S3, then I called the customer service in Egypt, they told me the available service centers. I went to the store, they told me it will cost 250 EGP, and I agreed. Then I was surprised that I have to leave my phone for at least 72 hours. When I asked about the other store, they told me we don't know, we are different companies. I came back to the service center hotline, I was surprised again he doesn't know in which store the spare part is available, and I should go to each center and ask myself. I can't imagine a very bad customer service from a well known global company like Samsung. Really they don't care at all about their customers in Egypt !!!

I have a Galaxy S3 and recently it has been performing TERRIBLY!!!! I charged it overnight and its battery went from 30% to 7%!!!!!! and then i thought that the charger may have been out of place so i took it and plugged it in for about 6 hours and the battery went from 12% to 36% and the moment i plugged it out to reinsert the charger, the battery further dropped to 34%!!! Last time it would charged VERY FAST in just over and hour it would be full batter even if it was from 0% even when using it while charging but now its TERRIBLE! THIS IS REALLY MAKING ME VERY PISSED! Not just this, the battery life has also not been good, dropping 1% every 2 minutes when im playing a game and dropping 30-40% overnight when i dont charge it!!! PLEASE FIX THIS PROBLEM SAMSUNG. Also, i have tried many things to fix the problem, change cables, system dump, cache partition clearing, changing battery but none of it worked so PLEASE FIX THIS!!!!!!!

Andrea Rodgers
from Orange Park, FL
My husband purchased a four piece package. The oven, microwave, dishwasher and refrigerator. We moved into our new home and everything looks beautiful. I now have to begin with the bad part of the story. Beginning in the fall the first problem began. We had the technician come and look at the dishwasher the water was showing around the outside of the dishwasher, and the dishes seemed to be wet after the cycle completed. The dishwasher had to be replaced.
Second, the RF28HFEDBSR refrigerator has been given us problems also. The ice maker had to be reset on numerous occasions, and we stopped using the crush ice option. The second visit from Robert Fisher was to replace the motor-auger after coming a second time. The ice-maker continues to be a problem. The ice-maker is so loud, and we both work different shifts, due to our careers. The icemaker can be heard from across the room,and the fan inside is not quiet. We have had the specialist assist on how to calibrate the oven.
Making a ham or even for turkey and dressing takes twice the amount of time that is recommended on the labels. April the 9th my husband was asked if we wanted to replace or repair the oven. Alison from the executive office had us fax over the copy of our receipt to 1- 864- 751- 2882. Allison stated it was still under warranty, and there was no replacement charge. I was called by Lake Electronics to set up a repair time. Kaela from Samsung confirmed we were not getting a new oven. We had to have it repaired first.
Greg the technician replaced the sensor on the oven. Greg and I also read the manual to calibrate the oven again. The technician "Greg" stated in class he was told it takes up to 45 minutes to pre-heat the oven for the best results. I am sorry when I set the oven and it reached the desired temperature ,I expect it to be ready. This is not the way anyone should be treated. I would really like to replace all of the Samsung products please. The second set of appliance that were delivered which I will not discuss the brand. We have not made any repair calls for the second set of kitchen appliances on the same "Best Buy receipt.
Samsung representatives include the following:Nina 8/5/14 #2128845326, Robert Fisher-great technician,Robert 10/22/14, Rose Marie 10/24/14 Reference#2130843642, Nina 10/28/14, Peter 11/29/14 Reference#4127797470;12/8/18,Linda Reference# 25087867,Angel, and Gregg-Technician.

Karen Wilkinson
from Derby, ENG
ordered Galaxy A3 6/4/15 for my daughters birthday, next day delivery. According to the tracking was despatched 7/4/15.out for delivery 8/4/15. I did not receive it. Phoned Samsung no help very rude, said it had to be investigated. Contacted UK Mail, same response, they have no record of my phone being delivered, told me call Samsung. Have made to date 22 calls to Samsung, they keep promising to ring back, they never do, called UK Mail 14 times same respond. Sent all information, copies of e-mails, order no. Proof of purchase, a copy of a note put though the door 5 days ago from UK Mail delivery driver, says sorry he didn't deliver to my address. I have spent £200 on a phone I have not received. They won't replace the phone or refund me because they have to investigate . Terrible service, they have had 11 days now to give me a refund, still waiting, they are quick enough to answer the phone if you are buying not interested if you are complaining. Will never buy from Samsung again. Have now contacted Trading Standards and Watch Dog.

Sebastian VT
from Chennai, TN
Here i am sending a complaint against a Samsung mobile device. Actually this complaint for my friend he purchased samsung 1200 black, imei no 35189806-5808364 dated on 30-06-14.The phone is not working properly they first change mother board after that it shows complaint again but the service executives attitude was very bad, they said that we can't give you service. This phone not working. We want a resolution urgently from Samsung!

Brenda R. Allen
from Kingsport, TN
I bought a Samsung washer also took out extended warranty. 14 months later the pump went out. The pump has been replaced 3 times the control panels have been replaced 3 times the motor has been replaced. I have over 9 service call receipts. The last technician called Samsung and made an assessment that it was not repairable. Samsung told me they would see about getting a replacement for my washer. I have gone through all the steps they asked me too with not progress. My washer has been out of order since mid Dec.My extended warranty is still good until Oct. I HAVE BEEN PASTED FROM ONE PLACE TO ANOTHER. Please don't let this be the integrity of your company. The tech's all said your products aren't worth buying, don't prove them right.
Have feedback for Samsung?
Thanks for your feedback!
Sorry. Please try again later!