Samsung
Samsung Complaints Continued... (Page 2)
370+ reviews added so far. Upset? Call Samsung corporate: 973-601-6000

Maya Menon
from San José, SJ
No time to explain. This is in SanJose Costa Rica Service Center located in Uruca. it is the worst service I have ever received. My Samsung Galaxy Note is still with them. it would not charge and it is given for repair. Their technician if any hides behind the closet and is not available to talk or answer any question. The rest at the counter does not know what is going on. The manager was not of any help either. I have no idea if they will be able to repair the Note or are even interested in doing it. I am so fed up dealing with them.I hope your Main Center will look into the matter and try and set up a more efficient Service Center in SanJose, Costa Rica.

greta dellamonica
from Clayton North, VIC
I purchased a samsong galaxy 3 tablet, it is still under warranty. I have had to return it 3 times as it wasn't working properly, the last time it was sent back it had a cracked screen, I have now been waiting 6 weeks,,when I try to call them they keep fobbing me off and I am not getting any where.

Marjorie Smith
from Henderson, NC
My husband and I purchased Samsung laptops 1 1/2 years ago. My husband's latch on the screen broke last week. Best Buy said it would cost around $140 to fix. The same thing happened to mine today. We are on a fixed income and in our mid seventies. We cannot afford to get these repaired. We treat our belongings with care. We just wanted you to know we are very disappointed with your products. I would appreciate a reply regarding this matter. Thank you for your time.

Julia Ashton-Cady
from Redmond, OR
I installed the "update" on my Samsung Galaxy 5 and it turned my phone from a user-friendly device into an absolute nightmare. I swear whoever thought this one up was in the pay of a rival company.
I fought it for two weeks and in absolute frustration went into the local Verizon office and asked if there was any way it could be un-installed. The Verizon guy said no, since it was Samsung's update they could not remove it.
Then I tried finding Samsung's customer complaint contact information online. Another nightmare since I have neither the time nor the patience to spend hours on hold to speak to someone to whom English is, at best, a third language.
I have this phone without charge through my work...and no charge, right now, is about what it is worth. I actively hate that thing and I used to be very happy with it. My boss has the same phone and has had the exact same experience. When device upgrades are available through Verizon, they will NEVER be Samsung again.
If you haven't installed the latest "update" -- don't!

Maryann Jakubczyk
from Bradenton, FL
My husband purchased a Nexus 10 tablet for me, before the 1 yr warranty was up, it died. Samsung has given me nothing. They have switched me from person to person, department to department, even country to country. They are awful in customer service, don't want to help, and now I am stuck with a tablet that does not work, and they tell me it was manufactured in Spain and I will have to call Spain and mail it back to them.
Don't know how I could do this as they don't even want to talk to you, let alone return phone calls. I am thoroughly disgusted with Samsung. Have contacted my credit card company, better business bureau, next is consulting with a lawyer. I will never purchase anything Samsung ever.

PAUL RAIN
from Sunderland, ENG
Galaxy note 4 failed twice, in less than 2 months, it failed an RF test, meaning that it cold not make or receive calls. It spent 14 days away for repair during which it had a new main board fitted, and when returned lasted 3 days before the fault returned.
Now has to be returned to main department, which will take approx 28 days. 2 major faults in less than 2 months doesent warrant a new handset on a £600 phone. Other phone manafacturers would hand over a new handset for these faults, but Samsung don't.
The charger failed today also. Shoddy shoddy shoddy Samsung, I wont be getting another Samsung product when my contract runs out

Yury Zaitsev
from Santa Rosa, CA
Bought Dishwasher in 12/02/2013, start having problem in 06/2014. Called Samsung make the appointment, first 7/08/2014, second 07/24/2014, third 07/31/2014, fourth on 08/05/2014, fifth on 08/13/2014. Since that We still are having problems. On 05/05/2015 called, and Customer Service Representative refused to help me, telling me that the product is out off warranty and We need to pay for Repair. It's Repaired 9 months ago and at least have 1 Year Warranty for job what the Did.
Customer Service gave me Case # is 5111401906. Last Year We asked if the Company just replace the whole Unit, but the refused. So, what should I have to do?

I want to complain about my Samsung s5 phone. I've been experiencing black out each time I want to use the camera. I've went to Samsung service center here in Singapore for this issue twice. My phone is still under warranty. The first time I've went there they said that the motherboard got problems so they needed to change it. But after the next day I've been experiencing the same issue.
So I went back and told them about it. This time they said it's about the camera and replaced it with new one. I'm so upset because until now I've been experiencing it. Time is wasted in queuing and the trouble it gives me to keep on coming back. If you need more evidence about my phone I am willing to cooperate. I have taken the video of my phone if you need any proof. This is the first time I experienced this kind of service. I am very disappointed. I hope the Samsung Company must do some actions about it.

carol wardhaugh
from Ilkeston, ENG
My samsung s4 has been getting hot while on charge. Today I went to read a txt while handset was charging it was so hot I dropped it. I phoned EE and they said it was a common fault I could either send it off or pay £98 to end contract and get a different phone. I have heard some of this style of phone has caught fire with this issue. I have 4 children! I really do not want a dangerous phone. Me and my husband have the same phone and we have never had any problems with Samsung mobiles before just the s4

Linda
from Carpentersville, IL
I have a Samsung laptop. A screen came up that looked like a serious bug. I called Samsung and got rerouted to Samsung signature service. they told me they had to go into my computer remotely for a fee of 50.00 and a sign up of 29.00 a month. I was very as I upset as I use my computer for work so I agreed. they read the terms very fast. I figured I would cancel the 29.00 a month later. They were very rude about everything. It was a big scam to get my money. When I called to cancel they gave me a hard time and said there is a 75.00 cancelation fee . I did not hear that from the rep as she said it very fast and low as I'm sure they are trained to do. I will never ever buy another Samsung product ... I feel so ripped off and taken advantage of. Shame on you Samsung !!! Also I hate my laptop. It has never worked well.

snyder_43@yahoo.com
from Bruce, MS
I called and got someone to come and check my dishwasher. They came on April 6. The guy said he couldn't find anything wrong with it and asked if we wanted to pay 80 bucks for the visit or 160 and they would come back if it was still not working. So I paid the 160 and had to call them back. On April the 29 another guy came and checked it and said it would take 300 to fix it. If the first guy had told us that we could have saved some money. We are very disappointed with this.

Philip Heffer
from Meggies, ENG
Sent sons samsung galaxy tab 3 for repair as was not charging they have said it is misuse and not covered by warranty I dispute this as wear and tear due to the ports being notorious for messing up not happy at all will not buy another samsung product as they are total robbing gets and I used to think the world of samsung but definetly not anymore samsung suckers and rubbish after sales service

I have brought a samsung galaxy tab3. Since I have had it, I had to return it on numerous occasions as the tab goes off and does not come on then it stops working altogether. I have sent it in many times for a repair, and I have moved this complain to the head office as well. But as of yet, I have not received any details back as yet and that was 4/5 months ago. The tab has stopped working again and really upset with the awful customer service I have received.

kayleigh
from Bournemouth, ENG
I have a Samsung Galaxy s4 and have had it for about a year and thought it was a great phone until last week. It updated the software and since then my phone keeps turning itself off and won't turn back on for about ten minutes. It also freezes a lot and chucks me off the Facebook app quite a lot. Also the same thing has happened to my husband's phone. Since the update, he also has a Samsung Galaxy s4. Please can you tell me how to fix this problem or what you intend to do to fix the problem as my phone is pretty much useless to me now and am not happy at all!?!?! I look forward to hearing from you

I bought a Samsung washing machine two years ago it stopped draining out water whilst under warranty the guys came and said its a plumbing problem I unblocked my pipes but still every time I'm doing laundry it keeps on jamming I've several times cleaned the drum but honestly I have never enjoyed this product it stresses me more that relieving my burden. Please help.

Yolande Coetzee
from Pretoria, GP
I upgraded to a Samsung S6 but am regretting ever doing it. My experience with a Samsung product is bad . We bought my daughter a Samsung Galaxy Tab 3 for school purposes BUT it has been in for repairs 3 times already in 1 year. 2 years ago I upgraded to a Samsung S4 but I did not have it for 7 days and it started giving me problems. I have had to take it back to Vodacom 2 times already as the cellphone becomes hot. It is in the repairs at this very moment as it just switches off. When upgrading I did not want to upgrade to a Samsung cellphone again but my husband and son kept saying that I should BUT honestly I regret doing it as just as with the S4 the S6 has gone back to Vodacom before having it for 7 days. What upsets me the most is that I am without a phone at this very moment. I asked Vodacom whether I could rather upgrade to a S6 Edge but was told that I would then have to pay an about of over R2600 which I don't have.

Miss Irene Smith
from Dagenham, ENG
Approx. 5 years ago I purchased the Samsung SC8442 Vacuum cleaner. After about 2 years the hose connector broke and I had to purchase a complete hose assembly. The same part has now broken again but not wanting to purchase the complete hose assembly again, I requested just the end hose connector from 4Ourhouse. They sent the wrong part and cannot supply the correct one, which to my mind is a very bad design. I am very disappointed with the after sales service and would never buy nor recommend any Samsung product.

Lillie Guilfoyle
from Mountain View, CA
I purchased a Samsung washer/dryer in January 2014. In April the gear drive came apart causing terrible metal noise/vibration/extremely loud him. Samsung stated via email that our dryer was out of warranty! There is a 10 year warranty on that particular part! If not for help from Home Depot, and our extended warranty, we would have been stuck. Now, the new dryer drops water all over the floor, while drying clothes. Dangerously! Please take this seriously! I want a matching washer and dryer that works! The pause button on the control panel of the washer does not work either. Tried it for the first time a couple weeks ago. We thought Samsung was a better company, than what we have experienced. Please take care of this issue immediately.

spellerg.0925@yahoo.com
from Mobile, AL
I have a Samsung Electric Range purchased in Dec 2013, and I need the glass cooktop replaced. It has been shipped to me 5 times and each time it was broken. Since they could not get the part to me in one piece they cancelled my order and suggested I try ordering it from somewhere else. The reason it was broken was due to insufficient packing by the Samsung warehouse. I even have pictures of how it was packed. So what good is it going to do for me to order it somewhere else when it will be basically coming out of the same warehouse, probably insufficiently packed?? I tried to get a phone number to call and speak to the shipping manager at the warehouse but not luck on that either. Basically, I have a range that I cannot get a cook top for now. I am NEVER buying from Samsung ever again!

I have had an on going issue with my Samsung Galaxy S3 since January. I have had it replaced 6 times by my insurance company. I get an error message saying "unfortunately contacts has stopped" after numerous calls and live chats and lots of fiddling with settings I have also had 2calls from the remote service team. They also fiddled with various settings but approximately a week after each session the fault came back. On Friday 17th April 2015 another remote service call was arranged for Saturday morning between 9am and 12pm. No one called, so I went back to the live chat to find out when they would call and was told they weren't going to bother to call me because they can't fix the problem. I am thoroughly disgusted that they thought it was fine to let me wait in all morning for a call that they had no intention of making.
Each time I have had to wait around for over 3 hours for the call so they were well aware of the issue. They also asked me to take a screenshot when the fault appeared and send it to them, which I did. They said they would then be able to investigate the issue which they clearly aren't going to do. I emailed to complain and ask why they had left me waiting but just got a reply saying sorry you are not happy, better luck next time! First they told me it was a software conflict now they are saying the phone is faulty. I'm surprised that all 6 phones I've had are faulty. I've looked it up on the Internet and there are lots of forums reporting the same issue. Perhaps Samsung need to recall all their products if so many people have faulty devices. I am disgusted with the lack of customer service. They clearly do not have any regard for their customers judging by the number of unresolved complaints on this site.
They have asked me to send in my phone for repair but I do not believe they can repair it as I have already had 6 replacement phones so clearly there is an issue with the product as a whole. They told me they can not resolve the issue by remote as it is an intermittent problem so I do not see how they can repair a "faulty" phone when the issue is interimittent as I will have to do a factory reset when I send it back which then clears the problem till the next time. I asked customer service to escalate this matter to a formal complaint and that I would like a reply that specifically deals with my concerns, they just replied saying write to an address they gave me, hence why I have turned to this site. I believe with anything in life it's not about things going wrong it's how you deal with it and what a company is prepared to do to put it right. Clearly the answer from Samsung is absolutely nothing.
I was thinking of upgrading next time to the latest Samsung phone. That definitely won't be happening and I shall be warning all my friends to steer clear of them too. I have an apple iPad and apple are absolutely fantastic when it comes to customer care so perhaps it's time to make the switch to an iPhone too, at least I know they won't just fob me off and try to ignore my genuine concerns. Perhaps Samsung could take a lesson or two from them.

Mati ullah Paracha
from Peshawar, NW
I have bought "Samsung Star Pro GT-S 7262" last year 2014.But, now i have faced problem mobile set are hanged. I also visited to Samsung Customer care center Peshawar. No positive response receive. I am brand loyal customer now i m really disappointed from this company.

Hany Ragaie
from Cairo, C
I had a technical problem in my smart phone S3, then I called the customer service in Egypt, they told me the available service centers. I went to the store, they told me it will cost 250 EGP, and I agreed. Then I was surprised that I have to leave my phone for at least 72 hours. When I asked about the other store, they told me we don't know, we are different companies. I came back to the service center hotline, I was surprised again he doesn't know in which store the spare part is available, and I should go to each center and ask myself. I can't imagine a very bad customer service from a well known global company like Samsung. Really they don't care at all about their customers in Egypt !!!

I have a Galaxy S3 and recently it has been performing TERRIBLY!!!! I charged it overnight and its battery went from 30% to 7%!!!!!! and then i thought that the charger may have been out of place so i took it and plugged it in for about 6 hours and the battery went from 12% to 36% and the moment i plugged it out to reinsert the charger, the battery further dropped to 34%!!! Last time it would charged VERY FAST in just over and hour it would be full batter even if it was from 0% even when using it while charging but now its TERRIBLE! THIS IS REALLY MAKING ME VERY PISSED! Not just this, the battery life has also not been good, dropping 1% every 2 minutes when im playing a game and dropping 30-40% overnight when i dont charge it!!! PLEASE FIX THIS PROBLEM SAMSUNG. Also, i have tried many things to fix the problem, change cables, system dump, cache partition clearing, changing battery but none of it worked so PLEASE FIX THIS!!!!!!!

Andrea Rodgers
from Orange Park, FL
My husband purchased a four piece package. The oven, microwave, dishwasher and refrigerator. We moved into our new home and everything looks beautiful. I now have to begin with the bad part of the story. Beginning in the fall the first problem began. We had the technician come and look at the dishwasher the water was showing around the outside of the dishwasher, and the dishes seemed to be wet after the cycle completed. The dishwasher had to be replaced.
Second, the RF28HFEDBSR refrigerator has been given us problems also. The ice maker had to be reset on numerous occasions, and we stopped using the crush ice option. The second visit from Robert Fisher was to replace the motor-auger after coming a second time. The ice-maker continues to be a problem. The ice-maker is so loud, and we both work different shifts, due to our careers. The icemaker can be heard from across the room,and the fan inside is not quiet. We have had the specialist assist on how to calibrate the oven.
Making a ham or even for turkey and dressing takes twice the amount of time that is recommended on the labels. April the 9th my husband was asked if we wanted to replace or repair the oven. Alison from the executive office had us fax over the copy of our receipt to 1- 864- 751- 2882. Allison stated it was still under warranty, and there was no replacement charge. I was called by Lake Electronics to set up a repair time. Kaela from Samsung confirmed we were not getting a new oven. We had to have it repaired first.
Greg the technician replaced the sensor on the oven. Greg and I also read the manual to calibrate the oven again. The technician "Greg" stated in class he was told it takes up to 45 minutes to pre-heat the oven for the best results. I am sorry when I set the oven and it reached the desired temperature ,I expect it to be ready. This is not the way anyone should be treated. I would really like to replace all of the Samsung products please. The second set of appliance that were delivered which I will not discuss the brand. We have not made any repair calls for the second set of kitchen appliances on the same "Best Buy receipt.
Samsung representatives include the following:Nina 8/5/14 #2128845326, Robert Fisher-great technician,Robert 10/22/14, Rose Marie 10/24/14 Reference#2130843642, Nina 10/28/14, Peter 11/29/14 Reference#4127797470;12/8/18,Linda Reference# 25087867,Angel, and Gregg-Technician.

Karen Wilkinson
from Derby, ENG
ordered Galaxy A3 6/4/15 for my daughters birthday, next day delivery. According to the tracking was despatched 7/4/15.out for delivery 8/4/15. I did not receive it. Phoned Samsung no help very rude, said it had to be investigated. Contacted UK Mail, same response, they have no record of my phone being delivered, told me call Samsung. Have made to date 22 calls to Samsung, they keep promising to ring back, they never do, called UK Mail 14 times same respond. Sent all information, copies of e-mails, order no. Proof of purchase, a copy of a note put though the door 5 days ago from UK Mail delivery driver, says sorry he didn't deliver to my address. I have spent £200 on a phone I have not received. They won't replace the phone or refund me because they have to investigate . Terrible service, they have had 11 days now to give me a refund, still waiting, they are quick enough to answer the phone if you are buying not interested if you are complaining. Will never buy from Samsung again. Have now contacted Trading Standards and Watch Dog.

I hereby write in respect to my Samsung galaxy s5 which is just five months old. This particular phone was given to me brand new and factory sealed as a gift from my wife last year October.
If you look at my address details, you will see that I have previously registered one s5 earlier prior to this one which I am reporting to you. My wife told me that she wants Samsung galaxy s5 which I bought for her brand new from shop and I registered it for her with your company on my name.
After a while, my wife wanted me to change as well to Samsung phone because I have been using every apple phone they have been producing. I received the phone from her and at that time, I was using the new iPhone 5s to give it a trial. I then handed my apple 5s to my son to use. Surprisingly, I fell in love with the phone especially some of the features in it like sharing photos etc. without any restrictions as in apple iPhone. I bought a leather flip case for my Samsung and don't even bother removing the white transparent film at the front and at the back of the phone to date.
A strange incident however occurs on Thursday 9th April, 2015 when I woke up to found my phone screen half side blank and the other side as normal. I was surprised because I still make use of my phone around 10:30pm before going to bed and immediately put in the charger to charge it overnight.
I was outmost surprised and called your company to complain of which I was advised to take to Surrey Quays Shopping Centre, one of your outlet repair Centre for examination. The guy there doesn't seems to know what he is saying to me cause he said that he can see a little pressure on the screen and I told him to show me but couldn't and advised me to call Samsung head office back.
This is not a good welcome to me at all because I was even thinking of buying the new s6 in June and I have already signify my interest in buying it because I normally received email product update from Samsung all the time. The more I charge the phone, the darker it becomes and nearly all the screen is now black and have to pack it up.

Sebastian VT
from Chennai, TN
Here i am sending a complaint against a Samsung mobile device. Actually this complaint for my friend he purchased samsung 1200 black, imei no 35189806-5808364 dated on 30-06-14.The phone is not working properly they first change mother board after that it shows complaint again but the service executives attitude was very bad, they said that we can't give you service. This phone not working. We want a resolution urgently from Samsung!

Brenda R. Allen
from Kingsport, TN
I bought a Samsung washer also took out extended warranty. 14 months later the pump went out. The pump has been replaced 3 times the control panels have been replaced 3 times the motor has been replaced. I have over 9 service call receipts. The last technician called Samsung and made an assessment that it was not repairable. Samsung told me they would see about getting a replacement for my washer. I have gone through all the steps they asked me too with not progress. My washer has been out of order since mid Dec.My extended warranty is still good until Oct. I HAVE BEEN PASTED FROM ONE PLACE TO ANOTHER. Please don't let this be the integrity of your company. The tech's all said your products aren't worth buying, don't prove them right.

I have bad screen problems and service with my galaxy3. I sent it in because I had a warranty. It took 23 days to get my phone back. They sent me a damn used phone and my service is aweful. I expected a new phone like I was promised. This phone gets very warm in minutes. I expect what I paid for and the 23 days to get my phone back is unacceptable. It wasn't until the GM from walmart called that they finally overnighted me one. A used one! I would like a new phone. Got that Samsung? A NEW phone not your used, sloppy seconds.

Trena Wooten
from Harrisburg, AR
Got a samsung S4 zoom phone about a year .ago. Have not been able to get hardly any service out of it. We have had the phone company checking the line several times . They have rebooted it from the phone company, checked towers and still it is not doing right. We have to go outside and walk around to get any service at all. Messages sometimes come through an hour after it was sent or sometimes not at all. Sometimes call won,t even come through. All other phones here which there are 3 are not having any problems . I'm at my witts end trying to use this phone. Can't afford another one right now but am very very un happy with this one. Just wantd you to know that it is a lemon. I probably won,t be getting another samsung nor will recommend them. Up until now we have used samsung products.

My mobile galaxy duos grand 2 went on restarting mode again and again. i went to service center on 8th April at sharaf DG metro stn. and they said some software issues and they told me depend upon any issues technician will give me a call. From that day till today I haven't got any call and when I went today she said its done and she took sign on invoice when i checked it I found it same....than she turned the issue into battery and she said battery is not original and again she went to other person(staff technician) sitting there and he said motherboard has gone and it will be 550 to 600aed. Issue its not about paying money for my mobile its about trust, they didn't bother to call to customer as they said for technician and on top of other its shows unskilled and untrained way of changing problem other to any other issue. I always trust Samsung but this is highly unprofessional way of dealing.

Aline Swingle
from Chandler, AZ
I purchase a Samsung Refrigerator model pin 2012 and I have been very unhappy with it. The handler on the bottom freezer is constantly coming off. Seems like you could have done something more technically appropriate so this did not occur. Because of this, I am not likely to provide a positive recommendation for anyone to by a Samsung product. Precious to this I have always been happy with the products I have purchased. I am sorry now that I purchased this refrigerator.

Richard Logan
from Appleton, WI
The latest update to the S5 is horrible. My device runs very slow, unresponsive, times out. The graphic interface changes makes it more difficult to read. I have to enter my wifi password every time I go home. It takes several minutes to even get into the settings. Contacts keeps closing. It appears as if your programmers actually work for you competitors and are trying to drive your customers away. My daughter has the same problems with hers as I do mine. She called to your people for help, she might have as well as been talking to the 3rd grader across the street. Up until the update it was the best phone on the market, no longer, it is at the bottom. How about if you buy this rock back from me so I can buy anything from your competitors.

shelly coleman
from Rochester, ENG
Hi my name is shelly coleman i emailing you as im not happy about the way i was treated on the phone.
I called on 25th march 15 bout 4.30pm i was calling regarding my repair on my mobile i sent my phone to yourself as i didn't have any sound when recieving text messages but on the settings it was on loud, then a few days later my screen went blank but i could still recieve incoming calls but i couldnt do anything so i call samsung and they told me to send to you, which i did. But when i open my phone back up their was a letter inside saying that they have tried to call me to tell me that my phone was not covered by the manufacturers warranty and apparently i said i didnt want to pay. well i can asure you that i did not recieve any phone calls. ( apparenty i received a call on the 18th march was left no message and i do shift work which is 6am till 3pm or 12pm till 9pm well i can tell you that i was on earlys that week and i can a sure you that i did not recieve any calls after 3pm on that day) To be honest if you couldnt get hold of me then it would have been nice to put all the infomation in the letter as well. i called your samsung helpline as you may be aware i wasnt happy as my phone wasnt fixed so i spoke to a gentleman who put me through to the repair department and a i spoke to a lady who told me what was wrong with my phone as i had no idea. She said that the LCD screen underneath the screen had a crack in it and it wasnt covered so i asked her how much this would cost me and she told me then she said that she will put me through to samsung again as their company had stopped fixing samsung phones from that week (23/4/15) so i said well thats silly and how,who and where do i get it fixed.
So she put me through to a lady called Shezica who then i had to explain all over again which by this time i was getting slightly anord. she didnt have a clue what i was saying i wanted to know who do i go to know to get my phone fixed all she kept saying was you have to email the repair department which i have now done but i wanted to speak to someone she got slightly rude which i didnt appreciate so i asked if i could speak to her manager she firstly said no so i asked again can i speak to your manager she then put me on hold for about 10mins she then came back and said that all managers were in a meeting so i said get me a supervisor than please. she said their in meeting to i told her im sorry but you will not have everyone in a meeting you will always have a supervisor to hand well you do where i work anyway i found this very disgusting on how i was treated i have never had any problems with samsung before i still havent had any help on getting my phone fixed so to be honest im at a loose end and not happy.
I know my phone is on a 24mth contract and i have had it since sept 14 which makes that 6mths old i was given a quote of £150 to get it fixed but i dont see why i have to pay this as it should be covered in my contract.
I hope you can help me as im not happy and im without a phone.
Also i do think some of your staff need re training on their customer service skills.

Tajandia Rahman Anchal
from Dhaka, C
I bought samsung a7 from dhaka, bangladesh on 2nd april this year. The second day I started using apps in it and it hanged & restarted automatically. The shop I bought it from restored factory default but no improvement I noticed!! I am deeply tensed because it is the first phone my dad brought me and is expensive too. I dont know whether too trust in samsung anymore or not! or if its a duplicate hand set i request you too PLEASE help me and take any action against the duplicate set distributor as its also about the reputation of samsung.
the shop i bought the phone is from
SHIAM ELECTRONICS
BASHUNDHARA CITY,Panthapath
Dhaka, Bangladesh.

Edward Sliz
from Birmingham, ENG
Hi I own a Galaxy s5 and to be honest I'm not very happy with it at all, before the software update it used to get very hot and unstable and it still does, I took it in to our local repair centre and they repaired it, but i'm not sure what they did, although it still gets very hot and the battery doesn't last long either. Since the software update the battery life is awful, the camera is poor and very slow, the look of the software since the update is poor. The cover for the charger has dropped off and needs to be taken back to the repair centre. I keep getting adverts pop up which Ive done a little research into online and it seems a common thing since the update. All in all im not at all happy with this phone, Ive had Samsung phones for about 10 years now but I'm thinking of ditching this for another make. I'm really not happy with it. I see the s6 is due for release soon, I hope it is better than the s5

loraine beckett
from London, ENG
Ref 2117835788 spoke with C/S on 09.04.2015 at 10:14 My devise has been in for repair 3 times. Same fault. Last time customer care said if the fault came back they would replace it. Fault has come back. Spoke to James W in customer services he told me it would have to come back for repair a fourth time as all the three other repairs were the same just replacing the battery now after all that they would try something else. He said he would not guarantee that this would fix it. I asked for a replacement he said no. I asked to speak to his supervisor he said he didn't have one. I insisted on speaking to his supervisor he then admitted he did have one but he would not let me speak to them. He said I had to put my complaint in writing but that I probably would still not get a replacement. I again asked to speak to a supervisor. He said no and put the phone down on me. This is outrageous customer service. I did not shout or swear and if you play back the recording you will see that i just firmly asked to speak to his supervisor. I would not have him working for me. Please will you resolve this issue by replacing an obviously faulty devise with an alternative or refunding the cost of it.

Christine Dugdale
from Manchester, ENG
I have a washing machine which is nearly 4 years old. It has made a very load noise when spinning and found that the rear drum is cracked and an arm of the drum shaft is broken....an unusual thing as it is not something that would usually break. I have ordered 3 rear drums from e spares....all arrived cracked. I have ordered another drum from formysamsung....that arrived broken. I have just ordered my 4th drum and am £400 pound out of pocket as I have to pay each time I re order and nothing has been credited back to my account. I have taken time o ff work for 8returns and deliveries. I have no money left in my account ? I have paid out £,s in launders costs. I am going to post this on Facebook as I am so fed up!

Mohamed Saad
from Cairo, C
I am an Egyptian Doctor living in Cairo Egypt . 1 month ago I got a brand new Samsung a few days after it hit the market. The first Samsung smartphone with a full metal body, the Samsung GALAXY A7 and even though I don't like spending a lot of money on mobile With an octa core processor it lured me into buying it…. Then as usual the honeymoon was disturbed. A little before one month of buying it. I started hearing noises with the voice of the caller. Next day I could not hear a thing from the earpiece. The loudspeaker is working and the headphones are working. All logical trials done, no response. Then I went to the respectable dealer I bought from. They took the mobile promising to repair it within 2 weeks. Imagine all the data on the phone: contacts, documents, mails. Suspended for two weeks because I paid a lot of money for a mobile that doesn't work. This is not a complaint as I have been buying Samsung mobiles & LED for a long time. In between us at home we have 2 galaxy s4, 2 duos, 2 LED 42" screens, galaxy tab and some older versions of Samsung mobiles. But for your information this will be my last Samsung I'll ever buy. Even after my A7 is repaired I'll dispose of it in any way

I have a Galaxy Active which feature Aqua mode to take pictures. When I attempted to use this mode my phone went blank. Prior to taking the picture I made sure all ports were closed and the back cover was sealed. I took the pic and the phone went blank. What happened? I put the phone in rice over night and still nothing. I contacted Samsung and the phone was sent in for repair. Now a week later I get my phone back with a note stating my phone is beyond repair due to water damage. How can a phone constantly advertised as water resistant or proof, showing off how it can take a pic in water be beyond repair? I call customer service again to get the run around and be told it would be cheaper to buy a new phone than repair it. I don't want to buy a new phone I want the one I have to do what I bought it for. It's not fair I pay money because of all the specs to basically be told 'we don't advertise or promote that feature our affiliates do we explain it in the fine print of our commercials'. But while I'm on hold waiting on the rep to look over things, I hear the same advertising where is that fine print. I don't get why I'm at such a loss for believing in a company that is known for the best and standing by their word only to realize it a lie to make more money. I have Samsung products all around my home, have given them as gifts, and constantly recommend them to alot of people. But not any more. I'm telling the truth. That the products are great for now but its on you if you try the special features. I'm so disappointed and will be having a major yard sale.

Chalmers Sanders
from Macomb, MI
I went into the Verizon store where I had purchased a Samsung S4 mini cell phone and a Galaxy watch, the watch would not take a charge, the Verizon store personnel advised me to go to Best Buy and have a Samsung representative check out the phone, as advised I went to Best Buy your representative was also unable to repair my watch. I called Samsung 800 number and was advised that the warranty had expired in February 2015 and that there was nothing I could do. Today is March 6, 2015. The customer service person I spoke to lied when I asked him the date of purchase, he at first said he didn't have the date of purchase, but when I asked him how he knew it was out of warranty if he did not know the date of purchase, he finally admitted that the purchase date was February 13, 2014. Lying customer relations people isn't appropriate for a company as large as Samsung!

Eric Atwood
from Lansing, IL
My Samsung s5 has top and lower microphone not working and this is the 3rd replacement phone the same model and make for multiple reasons. I have no confidence in a S5 replacement for a phone that has been replaced 3 times within 5 months. So I asked to replace my device with a device that has a less repair issues, the Galaxy Note 4. Tmobile is also aware of complaint!

Dianne Gaynor
from Parsippany, NJ
My tablet stopped working and the way they handled the customer service was atrocious. First, they made you go back and forth between the carrier and their support because you have to have the IMEI but the carrier would not give due to privacy and they would not help without privacy. That is a problem and poor customer service between the 2 there should be a protocol that will assist their customers.
The second thing is they make the customer find a box and go to an internet they may not have to obtain a label then write around the box a number they give, but now you work and have to try to make time to get you tablet to work, granted it could be my fault, but look at what time I wasted if it was not and I am not getting any compensation to boot. The 3rd thing I did not like is the fact that Samsung will not replace your unit and I think this is so unfair since my warranty is up by the end of April.

Jessica Barajas
from Banning, CA
I purchased a Samsung Galaxy Tab 4 on New Years Day this year. The tablet worked great for the first month and a half. All of a sudden it just started shutting off on it's own and then it would stay off for a couple of days then it would turn back on. So for the last month and a half it's been doing this. I didn't purchase the insurance on it because it was a brand new item so I didn't think I needed to. Today I took the Tablet in to the Best Buy store in Beaumont, Ca where I originally purchased it. I dealt with one of your employees, which I'm also complaining about. I didn't get his name, but he was working there today 4-2-15 at 4:05 pm pacific time. He was very very rude and his level of customer service was intolerable and very unprofessional, as a matter of fact I wouldn't even consider it customer service. I, myself work in customer service and I have for many years so I know how it should be conducted. I explained to him my situation and told him that I haven't really had the chance to come into the store since I work full time and I have 4 kids at home that I need to tend to and he replies with "I have kids too". He said it very sarcastically like that didn't mean anything to him and like that wasn't an excuse for not coming in earlier. I didn't appreciate it at all and I told him he was very rude. I hope this brings on some disciplinary action for this unacceptable behavior of your employee. Back to my earlier subject, I don't feel that my tablet should have to be sent in for repair, I didn't do anything to it for it to not be working. I purchased a brand new one 3 months ago so now I expect a new one in return of this one. I hope we can resolve this matter. Thank you.

I had a microwave that needed service 3 times in my first year of owning. I purchased it brand new. The third failure occured just after the warranty expired. Customer service was very helpful, submitted my complaint, and Samsung replaced my micrwave!

Reference No.2118020082. CIn late January 2015,I purchased a complete set of Samsung Toner Cartridges, for my Printer CLP325W. The Black Cartridge stopped printing after approx 30 pages, The situation has not been resolved yet ,because the people,with whom i have had at least 20 texts & phone calls. keep making every excuse possible,so as to not replace the cartridge,including suggesting that the Cartridge was out of warranty,asking me for Photos,Receipts,etc They even refused a Proof of Purchase for it because the person who purchased the item for me ,had other items on it & crossed them out before sending it to Samsung Each time I EMail I get a reply from a different person, I have got all the Emails ,back & forth,& I feel that the people in Customer Care/Support ,are between them, only making a huge joke out of the matter.My experience todate would not deserve even 0Stars. I get no updates as to the progress of the claim, until I send another EMail. If the policy of Samsung is to Frustrate people out of complaining,it is not being fair to customers.

The battery keeps draining despite charging it for all night and day. When I talk on the phone people say they can not hear me . They keep telling me they can not hear me clearly. People on the other end keep telling me my voice is breaking up and the I keep cutting out . When people leave voice mail it shows up few days later . The Samsung Galaxy Apps screen shows a different time rather than the current time . As I am writing this 9.13 pm on 03/31/2015 it is showing the time is 02/20/2015 10.49 pm. So please help me . I am not pleased with this phone .
Can you please help me with these issues .

Hi, I am currently a samsung customer, i own a Samsung Galaxy Note 4, i purchased the phone about 3 months ago and the phone has given me problems since day 1. i went back to where i purchased the phone and i was told i had to take it to a samsung store to get it looked at. i then took it to samsung repair centre in Teddington, where i was told my phone would be there for 2 days maxiumum. Today is 3 weks since my phone has been there. i spoke to a manager (Glen) at Teddington today and he told me the parts for my phone has still not arrived in store.
I'm very dissapointed with the customer service i have recieved throughout this process, i feel like samsung has not done a good job in dealing with this matter. up to this day all im getting is apologies and this has not helped me in no way. my phone has been in repairs for 3 weeks and i haven't had the phone for 6 months. The Teddington repair centre told me they basically have to change all the parts on my phone which meansthe phone is no good. if that is the case why is samsung not issuing me a completely new phone, when after all this time i might get this old one back and it might just incure the same issue again as there is no guarntee that it will be completely fixed. Right now i am fuming at the situation and something needs to be done about this on my behalf.

I have a Samsung Galaxy s4 Phone for 1 year 10 days. I have been having issues with it starting and stopping on its own. Last night it got bad enough that I can not use it. I went to Verizon they said it needs replaced and want $500 + to replace it. This is a bunch of BULL. i have had cell phones since the 90s and never had to have 1 replaced. I am losing all my contact numbers and photos. I think Samsung should stand behing thier products. Please respond!!

Fazal Dossani
from Mumbai, MH
I am using Samsung duos which is 30 months old i am having problem cetain function are not working i went to your service center in mira road. The answer i got was surprising they said the mobile might get dead and we are not responsible for it .if your cannot repair i should get it in the same condition not in dead condition.

Robin Kerns
from Allison Park, PA
I have a refrigerator that is only a few years out and I had to replace the complete display panel. I am very upset, because the frig is not that old. I did ask the Samsung tech to leave the part he replaced.

Mrs R Singleton
from Oxford, ENG
Because my husband had been so ill over 2014 i bought him a samsung 5 s phone it started to go wrong after a few months it has been for repair twice i have just got it back from them again and it has exactly the same problem it looks like it has not been even looked at they do not want to listen and are a hopeless company!

RE: SAMSUNG GALAXY S4 – REPAIRS: JOB NR 101145. I, Bryan Viljoen would like to hereby lay a complaint regarding my Samsung Galaxy S4 that I gave in for repairs. On Monday 4 January 2015 I took my phone to Dion Wired in Kolonade, Pretoria for repairs. The phone was having trouble charging, did not read the Sim card and just went off whenever I opened any application. Dion Wired informed me the phone will have to be sent in to Samsung repair center, they did not have the parts to fix it inside the store. They lady that helped me at that stage has since resigned and numerous promises has been made to inform me on when it would be ready for collection. I was told it could take up to 2 – 3 weeks and I can contact them to find out if it has been sent back from repairs.
The service at Dion Wired has been very bad and from talking to about 5 different employees no one could tell me anything. I phoned Samsung repairs center to en-quire just to be told that the phone was fixed and sent back. I received a message that I can collect my phone after about 2 weeks. I switched it on inserted my sim and got a message saying the phone has a virus and from there I could do nothing on the phone. They said the PC board was replaced but it was in a worse condition as when I gave it in the 1st time.
I took it back to Dion Wired in Kolonade Center and they said they will send it back to Samsung repair center and inform me yet again when it will be ready. I have been to the store numerous times, I have tried calling them at least 1 x a week and all I get is, the phone is not at Dion yet. Many attempts to get in contact with Samsung repair center directly failed and promises was made every time. My phone was at Edenvale and at one stage I was told my phone could be lost, they could not track it to where it was located, after that another employee at Samsung informed me that they do have the phone they just don't have the correct parts and did order it. I waited another week and followed up after which they again gave me a few different reasons as to why the delay.
It has been almost 4 months since I first gave it in and I had to buy another phone, seeing that I use my phone for work and no one could give me a guide line as to how long the process will be. I not only enjoy my Samsung phone and wouldn't until now recommend any other device. I have been a client with Dion Wired for many years and have records of purchasing with them. I own more than one Samsung TV, other appliances (fridge, microwave, surround sound, Tablets) of Samsung, I bought Samsung phones for my children I convinced my whole family to switch to Samsung and I am not just disappointed in the service I have been receiving but it is extremely frustrating and UN-acceptable. My contract is due for upgrade in less than 4 months, but have been paying for my phone / contract the last 4 months and I don't have my phone, I bought a Samsung mini pocket phone, thinking it will only be 3 weeks at most and 4 months later this brand new phone is hardly ever working.
I again followed up with Dion Wired and Samsung 24 March 2015 and finally got some help from Samsung Repairs telling me according to the system my camera is faulty, (which was not faulty when I gave it in the 1st or 2nd time) and that would be fixed very soon and they will inform me when I can collect again unable to give me an estimate time. I want Samsung or Dion Wired to either give me a new phone. I have been a loyal customer never miss installments but this is really an acceptable. I would like feedback on this matter ASAP or I will take this matter further, I will take this matter further with my lawyer since this matter is getting out of hand. The service I received is poor, no one can ever give me solid feedback.

Gugulethu Ndaba
from Johannesburg, GP
Dear Sir/Madam, I want express my extreme dissatisfaction with the service or lack thereof from your customer service unit. It is now approaching 10 months since I took in my broken phone for the repair of a cracked screen. It was only when I went to MM ALL Elect to collect my repaired phone, that l was informed that it had been stolen during a robbery. Therefore you did not even have the decency to advise me telephonically that my property had been stolen while in your possession.
Be that as it may, your poor service worsened when it has become a monumental battle just to retrieve the monetry value of my device or a new device to replace the stolen one, in good faith. I want to make it very clear that I do not want a random refurbished device, because it is not my property. I have waited for resolution and exercised a lot of patience regarding this matter. I require an expedient response, no later than the end of this week, as to whether I will receive the monetry value of my stolen device or I will receive a new one. Short of the abovementioned, I will have to escalate the matter to the legal resources available to me.

wayne little
from London, ENG
we have a samsung washing machine thats gone wrong (under 2 years old ) there engineer came out said he will order the parts and comeback and fix it ., the following day samsung called and said the machine will not be fixed , so we could have a replacement or refund the they told us the refund would only be 80% . we decided to have the replacement only to be told its upto 10 working days to go though head office and the wait for delivery , this was not on so will asked for the refund , again same amount of time to wait. .we will be without a machine for 5 weeks and we have 3 children WE NEED THE WASHING MACHINE, the service we have had from samsung is crap and i would advise people not to buy this brand.

Mrs Stoves
from Stockton-on-Tees, ENG
Brand new washing machine 10 days old leaks from door seal. reported problem to Samsung Customer Services three times over the course of two days, informed during each telephone call that an engineer would ring me back to arrange a time to attend - still waiting for that call. During the third telephone call I was informed that they were ordering parts (strange when no one has inspected the machine and surly an engineer would have on his van a simple door seal). This is the third new Samsung washing machine which I have purchased, no complaints with the previous two machines but this will be the last time I buy a Samsung product. The call centre is located abroad and the staff are polite but barely speak English. In my opinion Samsung really need to improve as the service they are giving is non existent.

bruce w jordan
from Puyallup, WA
Conviction Motor DG96-00110a. THIS MOTOR HAS BROKEN DOWN 4 FOUR Times IN THE LAST YEAR AND HALF, three time in the first year. are there any recalls on this motor, or am I just stuck with another lemon from Samsung. this range is not two years old, 'How Sad".

Kerry Mclean
from Leicester, ENG
Have a TV that is not the top of the range latest 1 and am getting no help whatsoever with sorting a problem out with it even tho I've not had it very long and it was a new TV when I brought it.

Joanne Butterwick
from Stockton-on-Tees, ENG
I contacted customer service very unhappy and still waiting for higher management to contact me. Bought a washing machine two months ago and had to call the engineer out as it was putting holes in my clothes. Engineer found the problem within five minutes. The biggest part of machine needs replacing. I asked for a new washing machine but as it is more than 28 days old I can only get a new part fitted "free of charge". I will not be recommending my family or friends to buy Samsung as customer service is rubbish girl kept saying sorry can't understand you!!! Please reply one unhappy customer. The local engineer was lovely and very understanding. If the washing was older I would have been happy to replace with a new part but not when its two months old.

Jeff kent
from Farnborough, ENG
After waiting at least 20 minutes for Samsung technical support to answer my call and then go through another 20 minutes of useless testing and 1 reset to no avail I was informed that he had to answer other calls due to the fact that they had trouble with their servers. When I asked him how long it would take to get it fixed he said asap, maybe a day or two. My actual problem is that when using my Samsung smart hub TV ue40d7000 luxxu to connect to Netflix and bbc I player I get network problem. Please try later. Connection to the itv player and the web is ok. I Have no faith that Samsung will resolve the problem soon.

Don Carrier
from Elizabethton, TN
My Samsung S4 from Sprint caught on fire while charging. Upon returning the phone to Sprint I was told all S4's the catch on fire have to be returned to Samsung. On Jan 12 2015 I returned the phone. It was returned to me 7 days later with all major components (including PCB) replaced. I tried to activate the phone with no luck. I took the phone to the local Sprint store and was told that Samsung had changed my IMEI and the new one was not on the Sprint network. The Sprint rep told me I would have to contact Samsung. As of today (2/23/2015) I have called Samsung 19 times with over 30 hours on the phone. The first obstacle is to get to the 'executive team'. This is the code name for the product liability group. The 1st level support team is trained very well not to let you reach the executive team, but this is the only path to reach that team. Of the times I have got through to them I have been told that the technician made a mistake and they would fix it, that is was a sprint problem, and finally that it was my problem. Another common response is that they will call me back. It is clear Samsung will never resolve this issue. Meantime I have bricked phone that I continue to pay for every month. On 2/7/2015 I filled an official complaint on Samsung's website. As of today (2/23/2015) I have received no response to this complaint.

Ahsan Mughal
from Lahore, PB
My device Samsung galaxy s GT-s7562 imei number 352985054708470 using in Lahore Pakistan of Samsung green tech warranty exp in dated 14/06/2014 now my device have a minor problem is out going call is okay incoming calls not okay after restarted device will be okay incoming and SMS received after ten min incoming call n SMS not yet. I will go Samsung green tech office Alhafeez plaza main boulevard Lahore Pakistan telling them my device problem and receive my phone giving me receipt n job no 39225 date 10/02/2015 they tolled me checking and repairing process with in 4 or 5 working days today is 20/02/2015 i just asking them what about my device n job no 39225 responding is amazing attitude now they should reply me in SMS.
"Dear MR ASSAD S, Please collect your device from green tech service centre against job no 39225.thanks you for visiting greentech service centre. good luck."
After this message i called senior officer Bilal cell no 0301 8596611 about call duration 4 min he tolled me your device n job no 39225 not cleared yet. dear official tell me where i am going for repairing. they should waste my time 11 days including my calls n visits this is very wrong about ur company brand i requesting you please help me about my device.

I have had my Samsung Range for 4 years. In the last four months ...food I have baked hasnot cooked as it should. I tried to calibrate the oven. I failed. I called Samsung Support...what a waste of time that is...you talk to someone away from America, who does not know the language or understand American values or lifestyles.....that was a big mistake!! He told me "how to fix it" which was so incorrect I worried about damaging the solid state controls. Why do they put support people in a position to help people when they don't know what they are doing? I called a Samsung repairman. After 1 1/2 hours and $145 later, he tells me nothing is wrong with the oven....but, I must make sure the oven recycles to the set temperature at least 3 times to pre-heat the oven. That takes 20-25 minutes of electrical energy and my time. It was not like that before. Not only that, but it does not let you know when the correct time has been reached, even after 20-25 minutes. I have never been so disappointed in an appliance for which I paid almost $800. I will never buy another Samsung item...no matter what and I will tell all my friends also.
I have four grown sons...so I do know cooking....And I have had stoves which lasted 17 years, 14 years, and one I sold my son which is 30 years old and still going strong. Can we ever get a good product made in America with made- in- America parts again? Shame on us for settling for this market environment we are now caught in !!!

Samsung customer support is managed and operated by fucking morons. I have made ten fucking calls into there from level 1 to managers and none of them will fix any of the problems to a samsung mini4. the phillipino call center is stacked with support personnel that do not understand or can speak english let alone solve your problem. Samsung sucks i wish i never bought their phone. Samsung support is nonexistant and is staffed by morons and phillipinos that do not speak english.

We bought a Samsung dryer in September of 2011. We do normal laundry for two people, nothing out of the ordinary. Our dryer started making a knocking noise about 2 months ago. We called Samsung and they sent out their A&E appliance repair people 10 days ago. They thought it was a roller or rollers that went bad and possibly the belt. Only having the dryer for 1 1/2 years I would have thought it might still be under warranty and it wasn't. They came back to put in the above parts and found it wasn't the case, it was actually the drum that needed replaced. Again, they called the company, and the drum isn't even under warranty still being only 1 1/2 years old. Now we have to wait another 10 days to get the new drum and install it.
As expensive as the washers and dryers are from Samsung you would think their warranty for a major part like a drum would be a lot longer than just a year.

To whom it may concern:
I just filed a complaint about my Chromebook and neglected to list one of the important issues that I have with the device: It does not print everywhere! I must be with a cloud ready setup. That means I will need to buy a new printer for home. Also, the printer that I use in the office is hooked to our computers remotely. I had the guy from the printing place come over to see why I cannot send anything and print it in the office printer and he said it will not accept things from the Chromebook, not set up for that and that it would be a large cost to change it.
How disappointing!
Sincerely,
Susan E. Speir

I've had cells phones since the late 90's. The only phone I've had with NO problems were SAMSUNG until 9 months ago I have a Samsung with Sprint and I've had so many problems i don't know where to begain. I've taken it back 2 times. I had to turn it in and get another one but it was used because my contract was not up for 2 years. So if the screen is not "freezing up" then I'm not able to dail out. Or my calls are dropping when I'm walking down the street. i've been in situations where i could hear but the person on the other end could not hear me. This phone is really a DISAPOINTMENT to me because I've had other phones and products by Samsung and NEVER had a problem.

Bought refrigerator in 2011 since then have been haveing problems with the refrigerator freezing up this is about the third time and i have two babies under the age of one the last time was this thanksgiving I would want to know if we could replace it with another one the people said that would be determined by the repair men not best buy or u. This is really awful to have this happen over an over again. I hope there is someone who could help me with this problem. aloha christina correa 11/23/12

I bought Samsung LED TV from Thailand (Sai international trading) in March 2012 and from nearly two months we are getting burning smell from TV also TV screen has a line . It gives a impression that TV is buring from inside and may affect us any day. Twice I got electric shocks from this TV.
The problem is Tax return officer at Airport kept our bill & we in hurry forgot to take a copy of the bill. Now we tried contacting Sai trading thailand over phone to fax us the bill but they seem to be least bothered also VAT refund team of thailand doesnt want to help.
We are going to counsumer court this coming week and we need justice as this product may affect our life.
Rahul (India: 9986142826)

Purchased a galaxy note 2 in favor of a galaxy s3 and an iphone5. My mistake was even thinking that Samsung was capable of making quality products. Word of warning, Samsung consumer electronics, or anything with a one year manufacturers warranty might look nice but in terms of quality, Samsung doesn't care about the consumer. As for phone and customer support, they transferred me three times in one phone call and then finally hung up on me. I understand if technical jargon is not a universal language, so hire people that can understand it. Samsung has been around for a while, but they operate like a new business getting it's legs, products and support. I hope apple tears a new one in you, at least the money I spend with Apple is well spent.

I had ordered for the free 16 gb card with my new samsung S duos on 8th Jan. The numbers provided on the samsung promo website are out of service and nobody is replying to my mails from the email id given on the Link. How am i supposed to get in touch with them. I have called at samsung customer care but no positive response has been received. Where is my free 16gb memory card and how can I get a contact number for samsung at once. I will not rest until I have this!

I purchased my Samsung Refrigerator approximately 2 years ago. On March 17, 2013 the refrigerator and freezer stop working completed. I called Sears to arrange for an appointment to come a fix the refrigerator that I so proudly purchase for over a thousand dollars. Sears charged me a fee of $65 just to come out. The Sears Tech told me - the nain board is bad and also the display board blinks needs to be replaced.
I have a house full of Samsung product from TV, cell phones, and tablets. Samsung is suppose to be a good product but I find myself with a refrigerator that does not work and will cost at least $650 to $750 to repair. I did not expect my refrigerator to go out on me after having went to the grocery store the day before spending over $300.
Brand: Samsung
Model# R5261MORS
S/N# JJ664GBC233007288
I am very disappointed in Samsung product not living up to their full name. The old saying is you get what you pay for but I in this case $1000 plus dollars down the drain!

Bought a 60 inch smart tv 4 weeks ago and still cant get on the internet. It was delivered with a port that was not working. been waiting on a part to lupdate my brand new tv... I was given false information, I have been lied too by company employees. I have spent over 2 weeks and 4 hours talking with Reps. I just hung up the phone once again 4/4/2013 being told that they had an incorrect address. all the other calls they had the correct address
but now they had an incorrect address hmmmm??? This company must really be screwed up!!! I was once again told the part is in the mail. Next week it will be 4 weeks i have been waiting for lthis part i cannot use the features of my brand new expensive tv until i get thsi part. I will never buy Samsung again not because of the product though i'm really not sure if the product works until i get the updated part, but becasue they have no integrity in dealing with customers. I will make it known to anyone looking into buying a Samsung product to beware the company does not care about service to its customers. And the reps lie.

Good afternnon,
About 4 months ago, I purchased a Samsung Smart TV. I purchased a Samsung because I was told they were the top of the line televisions on the market. I have enjoyed the TV so far and have only had a few problems with the Smart Hub apps. I have had an issue with one app since I purchased the TV, and just recently, I encountered an issue with another app (one that I use often). I decided to call customer support to get some help with my issue.
Here is where my complaint begins:
I explained the issue to the operator. Right away she acted like she KNEW what the issue was. She said, "Your TV has a virus" and then continued by saying, "If you don't take care of this now, the virus could spread throughout your system eventually make it unusable." This is when I began feeling the pressure; I could tell this was turning into a sales call. She told me the price for technical support is $99.99. I quickly told her that I wasn't going to pay $100 for technical support. She again warned me of the "virus" that was quickly spreading throughout my system. I again denied the technical support. She put me on hold and returned very quickly; "I have gotten the approval to give you 50% off technical support for $49.99." Here lies my first issue: We all know that EVERYONE gets this "special approval" for 50% off. The initial offer of $99.99 is just to see if you can get more money out of easily influenced/manipulated people. I did not expect this sketchy sales tactic from a prestigious company like Samsung.
At this point, she went into detail on how technical support would not only fix my issue, but prevent future issues as well. She said, "Technical support can remote into your TV to fix the issue and then configure and optimize your settings to prevent future issues." Still not convinced I, for the third time, denied the technical support. She then transferred me to a "supervisor." I spoke to the supervisor and she too warned me of what would happen if didn't take care of this issue (virus) and assured me that technical support would remote in and have my issue fixed in 10-15 minutes. I remained skeptical, but she continued to push purchasing the technical support, almost threatening me that my TV would eventually become unusable. Eventually, I caved, gave in to the sale, and purchased the technical support. I was not happy about it, but the pressure got to me and their persistent warnings/threats made me feel like they were my only choice.
After a lengthy wait on hold, I was connected to a technical support technician. I explained my issue to him thoroughly, just as I had done before. The first thing he asked me was, "Have you tried turning your TV off and then back on?" Seriously?! Is that the type of technical support I just paid for? We went through several other steps, most of which were common sense and I had already tried. I don't know what kind of knowledge/training your technical support personnel have, but I was not impressed at all.
In the end, it came down to a simple reset to fix the issue. I asked the technician, "Did I really just pay $50 to have you tell me to reset my TV?" I then asked him about remoting into my TV to fix the issues and reconfiguring my settings. He said that they DO NOT have the ability to remote into anyone's television or do anything of the sort.
I demand that I have my money fully refunded. I did not pay $50 for information that I could have found on Google (which is likely where your technician found it). I paid $50 for someone to remote into my TV, fix the virus, and configure my settings to prevent future issues. Also, my issue was not fixed in 10-15 minutes; closer to an hour.
May I suggest that you reevaluate how your operators sell your technical support? Not only are they very pushy and make you feel threatened, but they lie to you! I've been in the sales industry, and if there's one thing I know, it is to NEVER lie about what you're selling. These misleading and manipulative sales tactics are completely unethical and an embarrassment to your company.
I am extremely disappointed and dissatisfied with your customer service and, at the very least, expect a full refund.

I M Dinesh & Recently one month purchased Samsung Galaxy Grand Duos-but aftera week there is a problem in battery back up & Even 3-4 hours battery backup not there. Please let me know how to rectify the Battery backup problem in Samsung Galaxy Grand Duos.

I bought a Samsung LCD 52" inch TV three years ago, and now the TV has vertical lines on the screen. I called Samsung customer service and told them my problem. They told me it sounded like bad cappacitors, and that they would send a repair service out at no charge because these cappacitors are under Samsung warranty. Service repair came out to my house and replaced them, but I am still having the same problem. The service tech said that the TV has a bad panel and the charge to repair it would be $750, parts and labor. I called customer service back and told them what the repair service said, and they said that Samsung doesn't warranty panels, and there was nothing they could do for me. I'm sure I'm not the only person that has had this problem, I've seen lots of complaints on the internet about this defect. I wish Samsung would warranty more parts on their TVs so people like me and others dont have to take a loss when purchasing a Samsung. They should live up to the standard of what they advertise their product as. I paid $1500 for the TV, and now I am out of a TV. If there is anyway Samsung could compensate me for my loss with repair or some form of compensation, it would be greatly appreciated.

Sir/ Maam, I am a Samsung Customer but not feeling esteemed any more due to the issues I underwent because of poor services. Since beginning my phone had one or the other issues. I went to the service centre for the same but every time the issue persist.
I fail to understand why the service centre couldnot rectify the issue even after giving the phone to them 4 times. In a span of a year almost half a year the phone had some trouble. I also requested the service centre to replace the device if necessary but they dint paid heed.
Now my phone has stopped working completely, its nothing more than a plastic toy which a 2/3 month old kid can play as I cant open it or use.
I feel dejected to write the mail to a reputed company like yours for poor services. I request you to kindly get the issue sorted on priority basis and if required please replace the device (samsung Galaxy ST I9003, IMEI 359374/04/123106/5 ).

I have bought a samsung mobile model no. Star 2 (GT-S5263). i'm getting a problem of this phone whenever i open internet sites like song.pk, you tube, gmail etc. So i went to samsung center (Technocare, noida sec-27, near noida sec.18 metro station) they had checked two time hand to hand and 3 times i had submitted on service centre approximate 20 days. but they could'nt solve this problem and branch manager has told me we are not getting what is the problem of this phone.
That's why i told to them if there is not solution this phone so please replace this phone but branch manager told me i will talk to my senior noida samsung branch manager mr. sandeep then i will reply u, alos i have talked to mr.sandeep he has told me you will get proper solution withing two-three days but i didnt get any solution of this phone. they are alwasy delaying this problem.
I complain morethan 20 times on samsung centre but they didn't given me any solution to my complain. So please solve my complain as soon as possible.

Hi, I was purchased Samsung Mobile C3330 CHAMP2 from Mobile Sales Center UNISERVE TELECOM PVT LTD, 1st Block, Rajajinagar, Bangalore on 06-01-2012 bill 09560/11-12 .After use of only 2 days, the mobile automatically switch off after receiving call. Hence i submitted the mobile at its authorized service center "Samsung Service Centre, VAISHNAVI ENTERPRISES, NO-3/84,WARD NO -3,Kalamma Street,Bellary,karanataka. " on 19-01-2012 . The service center's agent told me that the problem of software then after two days the service centers agents told me that the it has been mother board problem but the service center as not responding me properly , Till the date they did not solved my mobile problem , Telling irresponsible reasons whenever I visit to the service center . About 3 week I did not get mobile back. Pls solve this issue as soon as possible or pls refund me .

I live in Mallorca Spain...I purchased a monitot in sept 2010 ..it has been in for repair 3 times about to go for the forth ..problem
buttons do not work
keeps turning of and on
or never turns off
auto adjust keeps flashing up all the time
screen now does not work at all
I know its the monitor because I put my old screen on and its perfect...and this problem is know on the monitor
I have tried for an exchange /refund with out any luck and not being able to speak Spanish does not help
The customer service is so bad ...we have many Samsung items from tvs to washing machine,camera etc with out any
problems thats why we purchaced this monitor.
Please tell me what to do,I am a pensioner and this is my contact with my family .much needed.
regards Carol maskell

i had approached samsung service centre of secunderabad, Just opposite to Chermas/Paradise centre. My mobile Phone model no. C-3262 (champ neo) having complaint of voice is not audible to recipients. i had purchased it on 15/11/2012 & within 5 months, i had approached your service centre for 3rd time regarding the same problem. The Service centre executive asked me to go to Abids Service centre for want of spare part (mike). he advised me to go to another service centre for want of spare parts or to wait for 15 days to repair the handset. Is it justiciable to approach another service centre for want of parts. it seems like govt. organisation and in these days it is not possible to live without phone for 15 days. hence i am requesting you to get repair of my mobile No. C-3262 of customer name: S. RAGHU BABU at the earliest duly warn the concerned service centre....thanking you sir...s. raghu babu... mobile No. 8712379999 & 9700934909

Purchased my phone in Hong Kong, thinking this is an international company so if anything goes wrong I can have it repaired in Australia. My phone fails after 3 weeks, screen is totally white. I phone your support line to be told that you don't repair "international phones". Why would this possibly be, has it something to do with that as Australians we are ripped off on price, phones cost twice as much here? and you want us poor Aussies to suffer if we are lucky enough to buy one overseas. Why wont you honour your international company status warranty, surely the phones are all made in the one factory or to the same specifications worldwide. Please advise as soon as possible as I need my phone and I need an answer to go to the Telecommunications Industry Ombudsman with.

I have a galaxy note 10.1 (N8013 model). I'm wondering when I will get the Jelly bean update for my tablet. I remember you guys said we will get it in the 4th quarter, but I haven't heard any further information about the update and it's now December already. One more thing, why are we getting the update after the galaxy tab 2 10.1 which is the older tablet than us. To be honest, you guys have to be rush in updating software for customers. It's been more than 6 months since google introduced Jelly bean 4.1, and its ridiculous because they just introduced jelly bean 4.2 and we haven't even received 4.1 update yet. This's really unresponsive of you guys. You guys have a worst after sales support that I ever experienced.

iv owned my galaxy 3 for 5 months and never had any problems , over night my phone has stopped working through no fault of mine. I have insurance and its under warranty. My provider has given me a loan phone which is no good to me as its a very basic phone and not capable for my needs, they are not helpful and don't really want to know about my problem phone and say its going to be 4-8 weeks before it will be repaired, this is not good enough.
I feel as though my phone should be replaced with a new one, if the problem was caused by something iv done wrong then i would except the solution being proposed however its a problem occurred by no fault of mine .
I love my phone and all the features and have been raving to all my friends and family about how good the galaxy is. The provider gave me no choice about getting my phone replaced under warranty because they wouldn't give me a loan phone if i contacted the insurance company ,i pay the provider an extra $14.95 per month for insurance.my providers details are TELSTRA SHOP, NOOSA CIVIC CENTRE , 28 EENIE CREEK RD ,NOOSAVILLE, QLD, AUSTRALIA 4566 .
Could you please help me and maybe contact the shop and ask them to help by either giving me a new phone or at least lending me another galaxy 3 so i can resume my work without the inconvenience of the use of an inferior phone. My phone no is 0421104875 if you would like to contact me. Thank you for any help you might be able to give me.

I own 2, Samsung S2 phones and recently I'm having problems opening my data from the samsung's "Memo" apps!
When key my password, it prompt me to the homepage of the "Memo" and I can't see my data which consist of my password of my credit cards of 5 banks! Both phone is having the same problems!
I call the support from Samsung Singapore and was very fastration that the support gay had advise me to clear all the data from the "Memo" on one of the phone and all my data cannot be retrieve! Now I had to call all the bank for new password and I'm on a trip in a few days time!
I try to use the phone that he told me to clear all the data to test again by creating another new data and it has the same problems but the support side can't give the reason why??
Samsung has a very bad product knowledge support team! Suck!

I brought a tablet with an offer of £50 cash back, I fill it the paperwork on email and sent it was told it would be paid into my bank account within 30 days this was in December and I am still waiting. I have sent several emails and had a few replys but nobody has actually followed it through and given me the money. I chose the Samsung tablet because of this offer and wish that now I would have gone for the iPad. I still am trying to get this money back and would like if you could help me with this.

We purchased a Samsung Microwave late Novemer 2012. Starting in December we have had nothing but problems. We call to get it fixed in January, and to this day we are still trying to get this problem resloved. When last I called your company they told me I now qualify for a replacement, with me paying for a new installation. ( yes I can get receive money back in 20 days), Really!!!! ) When I asked to speak to management, I was told it would take 2 days more, this was 3 days ago. Since then I have called back to get a new one.....again I have to wait 3 to 5 day for the store to call me back. It seems to me that since the micowave is not even 90 days old your company would be in the business to make me happy. Much less provide me with a new microwave. Have you tried cooking lately without a microwave for this long?

We bought a refrigerator in April 2012 and it stopped working in October 2012. We used the warranty service and Samsung Tech (NISI) telling us is Defect Air Compressor and need to get replace. But NISI have to order the replacement Air Compressor it take about a week. We can't wait that long so we call BestBuy and they get the replacement unit replace within 3 day. We already lost $800 worth of food. In December 1, 2012 we noticed the refrigerator running with loud noise and water leaking out from the ice-maker tray and freezer display 80 degree, and cooler display 38 degree. So we call Samsung request for service since we still under warranty, it take 2 day for NISI called and we request for afternoon appointment; they flat-out told us that they don't do afternoon service and schedule us for Dec 8th which a week without refrigerator and all we lost all the food for second time since we buy the Samsung Refrigerator. Samsung stated they have no control over the service company and that is garbage. Any company you use is a reflection on you! So incredibly disappointed and feel like we've been taken advantage of with this warranty service. We want Samsung to replace our Refrigerator.Peoples beware! Don't buy any Samsung Products! 26 cu. ft. French Door RefrigeratorModel #: RF267AERS/XAASerial #: 21830NISI Service Ticket : 4117170921

I purchased a Galaxy Tab in December and waited the required day to submit my claim, on 16/01/13 i received an email confirming the claim had been validated and would take 30 days + 5 days for bank transfer to recieve. I received payment on 7/3/13 after many phone calls. I have however despite callingv every week not received the SD cards that was also part of the offer, forover the last two weeks i have been promised they have been sent twice by recorded delivery and havent turned up, can you please provide proof of the tracking numbers as i am thinking that the deal was a scam and as such will be contacting Trading Standards to report false advertising. I can be contacted if needed, howver false promises to send again will not be listened to, we can however now discuss compensation for the stress and financial loss of calling your department.

We have a samsung washer bought new 4 yars ago - model #WF-J1254/XAA. it came up with error message 4E, we did everything we could but had to call a service man out for $79,00. H said it was a bearing and it would cost hundreds of dollars to repair it. H e said it wouldn't be worth us to spend that amount to have it fixed. I am writing this because I am very disappointed in your product and would like some kind of compensation for the short term endurance of this machine, I will never feel comfortable buying another samsung of any kind. I will await a response from you.
Kathy Maynard 1833 Oakdale Lane N Clearwater Fl 33764 #727804-9286

I had purchased a Samsung galaxy S on 23/08/11 & on 14/10/11 by mistakenly i had dropped it from a height of 1 feet on the cushion of my sofa-set(a very soft thing) and my screen just got broken. Is this is the quality of samsun a Rs19000 phone's screen is broken by getting hit to a sofa's cushion & now they are saying that it cant be changed in warrenty & it will be on chargeable basis. Earlier i had purchased ***** company's phone only, this is the first time that i had purchased a samsung phone, but i think this is the 1st & last time that i had purchased a samsung mobile.
My Samsung Galaxy S Display stopped working, I took it to Vodashop Menlyn repair Centre i was told by a Guy and Lady at the Service desk that they will not book in my phone under a warranty repair as it's physical damage anf it would roughly cost me R2800.00 - R3000.00 to fix! People working behind the counter could say exactly what was wrong with the phone without opening it or anything. I am very Dissapointed in Samsung and Vodacom! That phone has been protected like crazy has never seen a Bump and has never been dropped it's only 4 Months old and the pathetic staff at Vodacom Menlyn expect me to pay R3000.00 and will not book my phone in under warranty?

My work has taken me from Missouri to Brookville PA. for 6 weeks, once I arrived here on 02/07/2013 I realized I had very little to no reception not only on my phone but also on my laptop which I have a Sprint air card garenteed to work any where...NOT!!! I called daily to try and get the service fixed so I could receive and send calls, every time I spoke with someone they would try and help me for a while then they would promise to call me back, just to get me off the phone, then never call back. I feel that Sprint is nothing but a bunch of trained liers, take your money and run. The kicker is when I spoke to the department that takes care of the air card, They told me strait up that my air card would not work in this area which I appraeiate the truth however when I stated that I should not be charged the 50.00 a month since my service is not available, I was told that is not there fault I chose to go to an area where there is no service. What great customer service right...The agent then went on to advise me that there are sites bto go to that tell you where there is service and where there isn't and I should have checked this before traveling...WHAT Are you kidding me? I explained to her that when "Sprint" talked me into the air card they promised it would work anywhere, she then told me NO ONE at sprint would tell me this, I explained that they did. This agent was rude and acted as if I was trying to take money out of her pocket, in reality she has angered me to the point I will tell EVERYONE I know that Sprint sucks and I will never use them again and I plan on changing to another carrier as soon as I can. I refuse to be talked down to by someone I pay money to, the story goes ona and on, this is the light version, yet NO ONE in Srint gives a shit, I am just a number to them. Now if I don't pay my bill on time (which I'm always early) they will be right there the day after the due date to shut your service down, hummm sounds like there prioreties are extremely screwed up, in the past 10 days I have learned to really dislike Sprint to the point of changing carriers and I would love to place a bilboard add in a major city dissing there piss poor customer service.

On 4th December I submitted a claim for £50.00 cash back. I received an email back saying the following - 'Thank you for submitting your claim for the Samsung Back To College offer. Your online claim is now complete. Claim Reference: 186907
All that is left to do to is wait for your claim to be validated. The checking and validation process may take up to 14 days after claim submission so please expect to hear from us within this time frame regarding your claim.
Successful claims will be settled electronically using the bank details provided during your application. Please allow a maximum of 45 days from validation for settlement.'
Since then I have heard nothing, I have sent them emails and only got back automated replies. I have tried to phone them several times, but even when my call seems to be about to be answered the line has gone dead.
This is shoddy service and I would like the situation resolved. I made a purchase partly on the strength of the £50.00 cash back offer.

Copy of email trail.
Your response does not answer and conflicts with your own T&cs 1.As per the terms and conditions on the website the handset that is sent into the reclcying company needs to be in working condition.My phone was in good working condition when I sent it to you and still is in good working condition after you returned the phone to me.2.We are unable to retrieve pictures from the recycling company as they inspect the phone and report details back on the condition of each handset as they inspect a number of handsets daily.Ihave provided you evidence that shows the phone was sent in good condition and when you returned the phone to me without my  consent, it was still in good condition. The photos I sent contradict your information.3.The £9.99 charge is a charge for all the administration carried out by the recycling company in sending an envelope and returning the device to you. I did not ask for the phone to be returned I asked for the issue to be resolved.I would like me £9.99 refunding as you have failed to honour any of my requests or comply with your own procedure.regards Mark.Sent from Windows MailFrom: SamsungTradeIn@dataselect.co.ukSent: ‎Friday‎, ‎22‎ ‎March‎ ‎2013 ‎11‎:‎47To: mxlawton@hotmail.comGood morning We have looked into your case. As per the terms and conditions on the website the handset that is sent into the reclcying company needs to be in working condition. We are unable to retrieve pictures from the recycling company as they inspect the phone and report details back on the condition of each handset as they inspect a number of handsets daily. We would therefore need to close the case as when received  by the recycling company the phone was in the condition they reported. The £9.99 charge is a charge for all the adminstraction carried out by the recycling company in sending an envelope and returning the device to you. Kind regards Samsung Trade in Support Amit Joshi 0844 854 0415From: mxlawton [mailto:mxlawton@hotmail.com] Sent: 20 March 2013 16:56To: samsungtradeinSubject: Fwd: Samsung Trade-In PromotionHi, Have you been able to address this issue?Sent from my Samsung Galaxy Note II LTE on Three-------- Original message --------From: mxlawton  Date: 15/03/2013 20:11 (GMT+00:00) To: SamsungTradeIn@dataselect.co.uk Subject: RE: Samsung Trade-In Promotion Hello,I do not think your recycle company will be able to send photos of my aledged broken phone. The phone has been sent back without my permission or request, also i have been charged  £9.99 delivery without my permission.What really tops it all,is that my phone works perfectly and the screen is perfect. This is a direct contridicition to what Abru Iqbal said over the phone. "Screen is broken". See attached image.What are you going to do about your mistake and my loss of money?Not happy Mr Lawton.Sent from my Samsung -------- Original message --------From: SamsungTradeIn@dataselect.co.uk Date: 14/03/2013 15:16 (GMT+00:00) To: mxlawton@hotmail.com Subject: RE: Samsung Trade-In Promotion Good afternoon We are currently investigating your query with the recycling company. As soon as they have provided pictures we will be in contact. Kind regards Samsung Trade in Support Amit Joshi 0844 854 0415From: mxlawton [mailto:mxlawton@hotmail.com] Sent: 14 March 2013 08:40To: samsungtradeinSubject: RE: Samsung Trade-In PromotionHi,Any newsSent from my Samsung Galaxy Note II LTE on Three-------- Original message --------From: SamsungTradeIn@dataselect.co.uk Date: 13/03/2013 15:36 (GMT+00:00) To: mxlawton@hotmail.com Subject: RE: Samsung Trade-In Promotion Dear Mr Lawton, Apologies for the delay on this, I have still not heard back from the recycling company. I will follow this up with them now and get back to you by close of play today. Kind regards, Abru IqbalTeam LeaderSamsung Trade-inTel: 0844 854 0415Email: SamsungTradeIn@dataselect.co.uk From: mxlawton [mailto:mxlawton@hotmail.com] Sent: 13 March 2013 08:53To: Abru IqbalSubject: RE: Samsung Trade-In PromotionWhy does it not meet the requirements?Sent from my Samsung Galaxy Note II LTE on Three-------- Original message --------From: Abru.Iqbal@dataselect.co.uk Date: 12/03/2013 15:13 (GMT+00:00) To: SamsungTradeIn@datasel

I purchased a Samsung fridge in April this year from Retravision at Kingsford and within 10 weeks of the purchase the refrigerator has broken-down. I contacted the retailer (Retravision) who then sent out a repair man to inspect and fix the problem. After the inspection, the repair man had found a colony of coachroaches living in the computer generator at the bottom of the fridge which result in the breakdown of the fridge and all my food to spoil. The fridge cost $1500 and there was $250 worth of food in it.
After 5 months of continued dispute Retravision refused to replace or refund the product, but have given me a loan fridge for this period of time. Now I'm at he stage where I have to present my case with evidence to a tribunal. My evidence includes what I have witnessed, which know body should ever have to go through. Fridge should last regardless if it is sold with cockroaches living in it or not. Surprisingly the loan fridge is still working. All my other electrical appliances still work!

Three weeks ago, I bought a Samsung ML-2160 printer from Carrefour Egypt and it had a faulty cartridge. Your Samsung Metra maintenance store would not fix it or change it. What is the remedy to this problem? Thank you.

I wrote a complaint to you over a week ago and have had no response. I bought a new samsung washer a little over 4 years ago and am having to replace already because a bearing wore out. I am very upset about this and disappointed that your machines are not made better to last longer. I gave you the model number in my last complaint so you can refer back to the 1st complaint. I am also going to call or keep writing until I get some sort of answer, Now i have to go out and buy a new washer for $800.00 I paid $900.00 for yours just over 4 years ago. I feel like I deserve an explanantion and some sort of compensation or some type of rebate to buy this new washer. Please respond to this complaint.

I bought Samsung Galaxy S3 Mini with IMEI #354707/05/018875/0 color pebble blue on March 9, 2013 at $499. After opening the phone, I received an update software notification on the OS. I updated my phone and then it went black. It never opened again.
Unfortunately, the company Digicel, from where I bought my handset didn't want to take on the responsibilty on its warranty. As far as my concern goes, the operation system crashed down while I was updating it. Hence, I am not at fault. However, I cannot redeem/get my warranty right.
I only used the phone until March 15, 2013 and as a loyal customer of Samsung, I am demanding to get a better quality of handset and customer service from a world-class company like Samsung. I expect to get an action from this complain. Thank you.

I had a Samsung t 429 I called and stated that the screan was white. The gentlman stated that he would send out the same phone but when I received the phone it was a Samsung t 249. I was told to send back the Samung t 429 along with the battary and car charger so I did.
With talking to my lawyer he stated that I have the right to brake the contract do to the fact that I was not sent the phone I was promiss and that the gentleman did call and state that there was no Samsung t 429 and ask me if I was willing to wait.
It coast me $ 40.00 for a new phone case, car charger and headset. You broke the contract not me so I have the right to cancelle my contrace without payiny a early discontact fee. I have also filled a complet with the BBB.

I am a loyal Samsung customer.... Love my note when it works.. It is currently on the Fritz...this is my second phone.i have already had one replaced... I called to get a phone sent to me so i could send this one back like i did the first time....and she said they don't do that..which is clearly a low because that what i had done the first time..
It is still under warranty no damage at all... I paid good money for a warranty phone that stopped working properly... You sent one replace and i sent the old one back..... That is what i want done...please respond.. Not trying to get over on anyone... Just want to be treated fair considering this is the second device i have Goran that doesn't work properly.

mary quinby
from Richmond, TX
Smart TV not connecting to internet and it is only 6 months old. I called Samsung and have spoken with three difference agents, to no avail. Neither was able to help after being on the line for a minimum of 1 1/2 hours and again at least 45 minutes trying to figure out what was wrong. I received call this morning stating thay had not received my bill of sale, which I faxed times 2. Now again this morning I sending another fax.

Michael Dirton
from New York, NY
I purchased a 55" Samsung TV and only had it for 8 months before the picture went out. I went through the process of troubleshooting over the phone with someone from Costco Customer Service (after multiple phone calls) , then I was instructed to send in receipt from a Samsung customer service representative, which I did, and I finally got in contact with someone from Samsung Tech Support. I was originally told that there was not a service technician in my area and that it would be up to Samsung to determine if the product would be replaced or I would receive a refund. I didn't have a choice! After going back and forth with the Samsung representative, I expressed my decision to receive a refund as dealing with Samsung has become a nightmare! I was told that at this point I HAD to have the TV serviced. I was told that a certified Samsung technician would call me within two days, I haven't heard from them yet, and at that point a service appointment would be set up and that I would have to wait for parts when it was determined what the problem is. It has been two weeks and I have been shifted from person to person and still I am without a TV and no plans to set to get it fixed!

Dennis
from Brunswick, OH
I bought a printer M2020 and installed it without a problem wirelessly. After a few days, I lost the wireless connection.
I called Cust. Service and after many attempts they told me to return the unit which I did. After a week or so it was returned and they said no problem with the unit. Once again I tried to install it with a wireless connection to no avail. Called customer service and they spent over an hour trying to connect it to no avail. They told me they would have some one in a higher level call me in 24 hours. No call, so I called back and they said that there is no higher level of customer service. I was lied to. The person I spoke with tried to connect it and had no success. Told me to return the unit which I did. After another week or two it was returned and they said no problem with the unit. I tried once again to connect it to no avail. Called customer service and they couldn't connect it either. Said they would turn the problem over to Executive Department. They would contact me in 24 to 48 hours. Guess what, no call. I called them and waited over a half hour to speak to someone. He said He would check on my complain #4144765336. Told me some one would call me back in 24 to 48 hours. I guess they hadn't got to it yet.
I own 2 Samsung phones, 1 TV, and a printer. Don't think I would ever buy another Samsung product again. This is the worst customer service I have ever experienced with a electronics company. I want a new printer or my money back.

Shawn Whitacre
from Lodi, OH
Don't Buy anything Samsung You Will Have Nothing But Problems And their Customer Service Is A F-ing Joke I Will Never Buy Anything From These Ignorant D-bags Ever Again I don't Know What's Worse Their Horrible Products Or Their Lousy Customer Service. They Can't Fix Anything And Refuse To Send Someone Out To I would Give Them A Negative 5 If It Would Let Me.

Giovannino Esposito
from Palm Desert, CA
Terrible customer service. Our 70 inch TV lost the picture a few days ago. Customer service determined that they would replace our TV. When we talked to William yesterday he said we should have a replacement in a few days. The delivery was to be made by KW International Trucking. I called KW today and they said they do not have the order yet and it usually takes about 3 days for Samsung to send the order (so much for possibly receiving the replacement as early as the next day as William said). When the order is received it could come out of various warehouses, probably IL or perhaps the local Ontario CA warehouse. I called 201 229-4000 today, September 6th, and talked to Bean to see if the order could be expedited. He said we would hear from management next Monday. TOTALLY UNACCEPTABLE! I asked to speak to a manager because Bean told me he was not trained to handle this type of call. Bean said he would look for a manager and put me on hold. After about 5 minutes we were cut off. Bean verified my contact # but did not bother to call back and there was no call from a manager either. We are pleased that Samsung will replace our TV since it is under warranty but we are lost without it and feel the replacement should be much more timely.
UHD TV UN70KU63ODFXZA Serial # 061J3CBHA02915V Purchased 11/25/16 Williams Agent # 82703

Shirly Soto
from Itasca, IL
My complaint is that I purchased an unlocked Samsung Galaxy Note 7. Samsung made the recall because the battery was exploding. I sent my cellphone back to the company, using the box I received from Samsung and up to today they didn't give me my refund yet. I paid more than $900. I have been calling every single day for two months and they send me to the Note7 Team, to the e-commerce department, etc. Nobody solved anything. I have already like 4 tickets. They know they received the cellphone, and the date when they received back. I left messages about my new cellphone number, about my new email address, etc. They told me today that they tried to contact me at my old phone number and at my old email address. When I asked for what I am leaving my new info, the told me that they don't look at the notes. Really??? I want my money back.

R UDAYA KUMAR
from Pasadena, CA
Vellore dist dwaraka system and services Samsung service center not responsible for customers PL check

Samsung recalled a washer I purchased less than a year ago. They hire a third party (Dish) to do the repair. I called on 9-1-17 and got a service order ticket for 9-6-17. On 9-5-17 no one called to confirm when the tech from Dish would be out to repair the washer. Samsung gives you this 4 hour window as if people don't have to work. The Dish rep seem to have no idea that I had a ticket order for 9-6-17. Samsung told me that could resubmit the ticket but it would be another 48 hours before they could book another appointment. Samsung customer service sucks! They were not sympathetic to an error they made and appeared to have no way of communicating with Dish who us the third party they hired to fix their products. Samsung product is under a recall but they are less than helpful with fixing it

robert porter
from Youngstown, OH
I seem to be getting the run around over a sweeper that was sent in for repairs on 8/14/2017. CVE repair facility has responded that they fixed my sweeper to the profile at 1-800-726-7864. Latest info received was that it was shipped back on 8/30/2017 on ups tracking number 1zrv2573909595945. UPS has said that they have not received it as yet so it is not in their system as of today 9/5/2017. Supposedly a new ticket # was issued 4144665333. 1-800-SAMSUNG told me that they don't have a tracking number for this work order. What.s going on here. I'd like my sweeper back please . I can't believe the lack of information that your customer service department has and that no one has a number that will be answered at CVE . I was told to call 1-201-770-0005 Extension 113. No one answers this line. and a forwarding number of 1-800-SAMSUNG. Will I receive a response from whomever reads this complaint? Who knows at this time!!.

travis hutchison
from Virginia Beach, VA
i bought a samsung galaxy j7 sky pro less than 90 days ago and it sucks. it shuts off all the time. processes continue to stop. i have factory reset it 4 times and it continues to do it. only thing on the phone of mine are my contacts and the phone is horrible and i cannot return it. will not be buying samsung again

Edward Trainor
from Atlantic City, NJ
I am writing this as a frustrated consumer who cannot believe the level of unresponsiveness nor ownership of issues surrounding what should be a very simple order placed with Samsung. The level of frustration has made this the ABSOLUTE WORST experience I have ever encountered with customer service reps & supervisors who have taken no responsibility or ownership to provide any resolution to this matter.
I had placed an order after comparing Chromebooks for the Samsung Chromebook Plus which my son needs for school beginning September 5th. I had placed the order on Tuesday August 29, 2017 and had requested & paid for Express 1 –day shipping to our vacation residence. I received a confirm email that the order shipped Wednesday August 30th. I expected to receive on August 31st and it did not arrive. I tracked the package via info provided and learned that the package would NOT arrive until Tuesday, Sept 5th estimated delivery, SEVERAL DAYS AFTER it was supposed to be received. The purpose of the 1 day express shipping was that we needed to receive prior to leaving vacation residence that the package was to be received.
I contacted Samsung customer support several times over two days and received no solution to the issue. I first called in to validate what I was seeing and that is what the first CS rep saw. I explained that we would not be at this location next week and wanted to get issue resolved for delivery expedited to this location or re-routed to by home permanent address. The CS rep was not empathic nor helpful as this matter was not part of any standard "script" She only kept informing me that FEDEX would try 3 attempts to deliver package. I requested to speak with a supervisor. He acknowledged that this was supposed to be express 1-day shipping, but offered no reason why it was not fulfilled in that fashion. After a long wait, he understood the issue but had tried to connect with FEDEX, who said that they were not able to make a change and that it was actually being shipped to my location by USPS. He had no authority to do anything further and opened an Incident ticket (#400042) after 1 ½ hours on the phone with them both and after in queue for 50 minutes. He was unclear to my question as to what the escalation and ticket would actually do.
On Sept 1st, I contacted Samsung CS again at 9AM call in and put on wait hold for 50 minutes. Once I connected, again the CS agent was unable to share anything further that I did not know, and I ended up speaking with a second Supervisor. She did in fairness try to assist but is also limited with no responsibility to resolve my issue. She augmented the incident ticket and told me that she "elevated" this to their department that deals with FEDEX to try and see about changing delivery address, and that I would receive an email with any update.
Several hours had passed and I had not received anything further in response. I then for the 3RD TIME contacting Samsung CS and wait to wait 1 hour for ability to talk yet again to a CS rep. In doing so, I immediately asked for a manger. She said that she had to check things out first and I gave her all of the same information YET AGAIN. THAT rep put me on hold to check things out..after ten minutes on hold I was then disconnected! I DID NOT RECEIVE ANY CALL BACK FROM THAT CS REP.
I then placed my FOURTH CALL to the Samsung CS center and yet after another 1 hour wait time, I spoke with a belligerent CS rep at 2:33PM Eastern US Time. I immediately asked for a MANAGER, not a SUPERVISOR, as I wanted to speak with someone with authority to address and RESOLVE MY ISSUE. HER response was "MANAGERS DO NOT GET ON THE PHONE WITH CUSTOMERS". This was the response to my repeated requests for a MANAGER. AS she wanted the info and situated YET AGAIN explained, she put me on hold and came back and said "there is nothing they could do". She further said that after deliver attempts they would give me a refund. I stated that this was ABSOLUTELY UNNACCEPTABLE solution and that this was not solving my issue. I stated I needed this product (again) for my son school and she could not have cared less. She over and over stated only nothing they would do and that I should call FEDEX to refuse delivery. When I wanted to discuss further and said that this is not a viable solution, that I wanted a product I ordered and paid for, SHE PROCEEDED TO HANG UP ON ME !!
I had NEVER experienced this level on uncaring, unprofessionalism and mismanagement of what was supposed to be a simple order to the MOST FRUSTRATING EXPERIENCE that I have encounter with an order. There is no ownership or any semblance of customer concern or care to resolve this issue.
At the beginning of the interactions, there is notification that these calls our recorded. I would strongly encourage you to have these reviewed as well for how I have been treated during this extremely poor experience, particularly with the last one when the CS rep hung up on me.
I need your attention to this matter and a quick prompt resolution. While I have a disdain at present, I believe that Samsung is better than this, which I why I wanted this product for my son in the first place. At present he begins school on Wednesday, Sept 6th and needs to have the computed and accessories ordered from the start. My ten year old son is also very upset by this situation and stressing over not having the computer selected and needed to begin the school year. I really need assistance in resolving this matter and requesting that you immediate leadership involvement to resolve this situation and make this right.
Here are order particulars:
Order # D6720506Q
Incident ticket # 400042
I can also be reached at this email address and mobile phone 267-257-3677 to discuss further.
Sincerely,
Edward P Trainor

Jose Canales
from Valencia, CA
What a terrible experience this has been. I purchased my Galaxy S8+ about 6 months ago and now sometimes it charges and sometimes I have to restart my phone and plug in the charger before it turns all the way on to get it to charge or sometimes it says moisture in the port . This is not a new issue Ive read multiple complaints about the same issue which is how I found out restarting it and plugging in charger would work . ( more help then any rep at Best Buy or the 3 different sprint locations could give me . Ive been told go to this store because we don't do loners so I ran around to multiple stores and finally had 1 rep say we don't do loners call Samsung Direct to Customer Service if not we will charge you to replace . Just got off phone with Customer Service rep who of course had 0 customer service skills and refered me to head to Best Buy which I explained I was already there .. so he said I apologize head to the sprint store and again I advised him I had already been to 3 with no luck . This is terrible I bought extra stuff as well . I have a Samsung wireless charger also a portable charger all from Samsung which I am really leaning on taking back and filing a complaint there as well if this is not resolved . I cannot be out of a phone for 7 days to even suggest that's what would need to be done is wild to me being that we are so reliant on our phones. Or the 2nd option he said go to the Best Buy Store which I said I JUST TOLD YOU I WAS AT BEST BUY .. he apologized and said go the Sprint store . I REALLY DONT KNOW WHERETO GO FROM HERE PLEASE HELP I DO NOT WANT TO DO IPHONE ( HONESTLY I DONT ) BUT IF THATS WHAT NEEDS TO BE DONE I WILL JUST TO GET THIS RESOLVED.

John Cheney
from Middletown, OH
To whom it may (hopefully) concern,
My name is John Cheney. I was a Note 7 customer. Last year my wife and I decided to upgrade our phones and get on the same plan. She opted to get the S7 edge and I got the Note 7. The best part was that we got a deal at best buy for a buy one get one free! I LOVED my Note 7!!!
Unfortunately, as you are well aware, there was a recall. Obviously a little headache for me to go back and turn in my phone, and get it replaced, but I did what I had to do. Shortly after getting my new Note 7, there was another recall, this time without a replacement. I was beyond disappointed. There was no real resolution. I was simply forced to downgrade to the S7, and was not near as satisfied with the phone. The worst part was that I found out later that during the switch back and forth I had somehow lost my BOGO deal!! I was never able to get that issue resolved, so I was stuck paying full price for a phone I didn't want! Disappointed does not express how I felt towards Samsung after all this. However I still did not give up hope. I was understanding that the Note 7 was a hard hit for Samsung. I thought to myself surely they will make it up when the Note 8 comes out!
Fast forward nearly a year. After watching and waiting for word on the new Note 8, I finally see an official release date, almost a week ago today. Excited! I jump on the internet and begin research, and what do I find? I see Samsung is giving Note 7 customers the deal we deserve. 425$ off the steep 930$ cost of this phone, and turn in the phone I didn't want in the first place. Finally all this mess is going to pay off. I jump online and pre-order, and prepay 535$ to order my new Note 8. I cant tell you how excited I was!
Happy, only to find out the next day that this deal, really isn't a deal at all! I still owe 430$ on this S7 and Samsung isn't letting that go? The phone I had that I didn't want in the first place has to be completely paid off to turn it in and get the 425$ credit towards the Note 8? I also need to mention that I filed an insurance claim on my S7 edge because of a broken screen. 168$ to get a brand new phone to turn in to receive my Note 8. So now I have 168$ into a 2 day old S7 edge. I owe 430$ on top of that for it, and I have to pay all of that and still turn it in to receive a 425$ credit towards the Note 8? Keep in mind I was also supposed to get a buy one get one free deal in the first place!!
The whole ordeal has left a very nasty taste in my mouth for Samsung. I hope this email gets to someone who cares, if not please move it to someone who does. I am sure there are many other stories like mine. This type of "deal" is not going to win over the consumers. This needs to be resolved, once and for all.
Your disgruntled customer,
John T. Cheney
2662 Cora Ave 
Cincinnati Oh 45211
(513)371-6098

We got Samsung refrigerator under warranty.
The rails that keep inner shelfs in place got disconnected and cause damage to shelfs.
This is manufacturer defect and should be repaired under warranty given.
But your company refuses to do so.
This is the last attempt to resolve the issue without ramifications.
Additionally, please provide the address in USA you preferred the court papers to be send to.
Regard,
Alex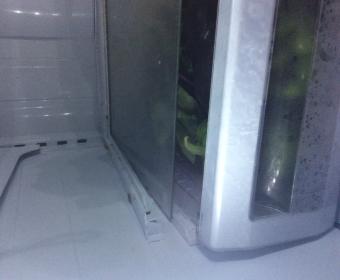 BEWARE OF SAMSUNG TECHNICIANS SURGICAL STRIKE ON YOUR FUNCTIONAL WHITE GOODS / APPLIANCES
You should never ever call up SAMSUNG CALL CENTRE to avail Samsung Technicians' support.
Even when there is NO ISSUE WITH THE TV SET (especially, when the Cable Services to the entire Housing Complex is snapped due to the Monsoon Deluge / OR other Cable related issues better known to the Service Provider & there is INTERMITTENT ISSUES FROM THE CABLE SERVICE PROVIDER); just to satiate your doubt whether the TV SET has any issue or not; EVEN BY MISTAKE, if you ever avail the services of Samsung Technicians' and Despite paying them their Visiting / Consultation Charges; they will SABOTAGE the Functional Product & will make it Redundant!
The Samsung Technicians are TRAINED TO KILL the functional product AND OR to run a Parallel Refurbished Market in a QUID PRO QUO with their Service Partners'; in a SURGICAL STRIKE ON HOME APPLIANCES by getting into your Home & Sabotaging your Functional Product; so that you are coaxed to BUY A NEW PRODUCT from them.
HENCE, CUSTOMERS ARE FOREWARNED NOT TO CALL SAMSUNG!!
THEY LACK BUSINESS ETHICS & HAVE BEEN CHEATING GULLIBLE INDIAN CONSUMERS.

Ronald McGuire
from High Point, NC
August 30, 2017
To whom it may concern:
I am a disappointed in Samsung. I have anxiously been awaiting the Galaxy Note 8. I purchased two Galaxy Note 7s and loved them both (I have all the documentation to prove it). I really did not want to turn them in when they were recalled.
As soon as I learned of the pre-purchase of the Galaxy Note 8 I hurriedly began placing my order. I was overjoyed when I learned of the discount to previous Galaxy Note 7 owners until I found my Galaxy Note 4 was not one of the phones qualified for the discount. I purchased the Galaxy Note 4 to use while waiting and hoping the Galaxy Note 7 could be fixed.
My excitement fell through the floor since I did not have a Galaxy Note 5 or other phone to qualify for the discount. The full cost of the Galaxy Note 8 really taxes a loyal 73 year old living on Social Security. I've been a faithful Samsung owner who has used your products for a number of years. I have been very happy with Samsung until now. I currently own two Galaxy Note 3s, one Galaxy Note 4 and a Galaxy S Relay.
Against my better judgment I preordered the Galaxy Note 8 as I had been anxiously waiting about a year for it to become available. I had to borrow part of the money from my children.
I'm writing this just to let you know the Galaxy Note 8 will be my last Samsung after this experience as I will probably be switching to another company for a less expensive phone. All the people I encouraged to use Samsung products support my feelings.
Ronald McGuire
3640 Malibu Drive
High Point, NC USA
RMCGUIRE@NORTHSTATE.NET

Deborah Beaverson
from York, PA
I have a tablet that is still under warranty, purcahsed in November of 2016. My experience is too involved to type it all out,this is by far some of the worst customer service i have ever experienced, i would love for someone to call me so I can explain the whole story.

Lacy Farrell
from Carrboro, NC
I have a mobile phone (3 phones) contract through AT&T. For the first 12 months, my Samsung Galaxy s7 worked fine. About two (2) weeks ago, the Gmail e-mail notification and sync functions simply ceased to work. My message and telephone notifications continued to work as they always had. I checked my e-mail and sync settings and they were set correctly. I visited two different AT&T stores five (5) times and their staff were not able to figure out why the I was having these issues with my phone. I called the AT&T tech line and they were unable to ascertain why I was having the problem either. I then called Samsung and was told to take the phone to the Geek Squad at a local Best Buy store for an assessment, which I did. However, when I went to the Best Buy store and explained why I was there, the Geek Squad staff member looked at me as if I was crazy (for bringing my Samsung phone there) and told me there was nothing he could do. I returned to the AT&T store and reviewed all the steps I had taken to try to correct the problem. They suggested that I replace the phone. However, since the phone was now just one (1) month past the twelve (12) month warranty period, I would be responsible for the paying for a replacement.Fortunately, I took the insurance plan that AT&T offered when I purchased the phone, However, even though I did have the insurance coverage, I had to pay a $112.00 deductible for a replacement. Since Samsung could not correct or explain why these issues had occurred, I feel I should be reimbursed for the $112.00 I had to pay.

venkatnath karamched
from Atlanta, GA
Contacted technical suooirt at least 5 times with issue logged into ticket No: 5118593427 with email response per Samsung support request, This phone was purchased new from amazon site and within 6 months went into log loop with samsung screen and shutdown. Finally support closed the case and I came to know when called them on 8/23/17 without resolving or informing me. None of the support people whom I talked had no idea how to resolve or no idea of any knowledge but mis-leading and dodgine me. Pathetic to have such personnel in support. Finally came to know that Samsung does not honor the warranty on a new product. Why the support guys need to dodge me daily but not say that frankly? I would never buy Samsung product and recommend to anyone with this experience.

Richard Dickison
from Casa Grande, AZ
I have been attempting to stop shipment/cancel my order #994667505 for a tv & DVD player. The reason is delayed shipping which wasn't depicted on your web order site. I have been kept on phone hold for over 1 1/2 hours attempting to cancel order (855)-726-8721. I, in fact, found same tv & DVD on Amazon which I received in time period necessary for me. Samsung web based customer sales support is absolutely horrible....I will think twice before using again

Zsolt Vojnics
from Melbourne, VIC
I have bought a samsung note 4 in December 2014, I was at samsung service at high point in Melbourne and they have changed the battery as the problem was too fast lose battery and freezing, after months in this year June I was at Melbourne Central service with the same issue, they accused me to use not genuine SD card what I have bought from Michael Photo shop in Melbourne CBD, Elizabeth street.
I have taken out the SD card and tried as was expected the problem was not solved. yesterday my partner was there at Melbourne central and they have wiped off the system and reinstalled and tested the battery and they said it will solve the problem, but the battery drained even faster. We have went back few hours later and showed them and found out there is no record of my first visit at all and no record my partner visit even they admit they know she was there. And they tried to take it for testing for 5-10 working days without any swap phone as my partner is sick and need 24/7 access to the phone.
We have asked to print out all the history and we haven't got it. Even they have said someone else came to the shop right after me in this year June under my name and phone number with a completely different phone. We have offered 3 option or leave there the phone and we go away with a swap phone or they replace the phone on the spot or they trade in to a new phone in a price to compensate our problem and the not proper service. Even talked to the afternoon shift manager and the problem still not solved.

Georgina Nicole
from Edmonton, AB
I purchase my Samsung Galaxy S5 Neo model SM-G903W and I am dissatisfied with my purchase as the screen is delicate to the touch and the volume is very low I have to be talking loudly in my phone and I am always losing my calls because if my hands or ears touch the screen it drops my call. Any thing you can do to assist me I would be happy as I really enjoy my Samsung phones as this is my second purchase of a Samsung phone. My husband and I both have the same phone. I would really appreciate the relevant person getting my complaint dealt with.

LaCresha Lawson
from Los Angeles, CA
I can't get my TV repaired. It has been almost two months. I got a courtesy of repair because my TV started acting strangely after only one year. My warranty, of course, had ended. They extended it and off we took it to the repair shop. So, they ordered the wrong part. Now, I need a( receipt.) Like it's my fault I ordered the wrong part myself. So, for me to get it fixed (again) because nothing really happened, I have to try to prove that it was bought exactly a year or two ago. That is ridiculous. Completely ridiculous. So, let's see what happens. I am so disappointed. Oh, the number to the repair shop is (480) 963 3723. Please don't go to them. You don't want this to happen just because the repair is free. Or, you can pay for more than the TV is worth. $586 for mine.

Mel Strosher
from Delta, BC
At the beginning of June, 2016 Samsung offered a promotional deal that if a person bought a Samsung Galaxy S7 or S7 edge mobile device they would receive a Wireless Samsung headphone set that was part of the Fathers Day bonus. All that was required to do was to apply to the bonus offer online giving proof of purchase and an address to have the headphones sent to. I purchased a Galaxy S7 edge on June 10th and applied to the bonus offer providing the Model # SM-G935W8 along with the IMEI # 356160070975745 along with my address and telephone No.
That was 4 months ago. Since then I have called the customer service line many times who always asked me to resend the same information to various email addresses for which I also have done. I have only received a couple of return emails apologizing for something not being done and that they had looked after the matter and that I could expect receive the headphones in the next 2 to 3 weeks. Many weeks have gone by since those promises. My latest try was once again to the customer service line where a representative named Steven again asked me to send the same information but this time to a different email address, support at mobilepromos.ca. and that I would get a response in 72 hours. That was 5 days ago and I am not surprised.
No matter what email address that I was asked to send the same information no one ever replied to me even though I requested confirmation of them receiving my emails. I am at a loss as to why Samsung has treated this problem. I bought the phone under the condition that I would also receive the Wireless Headphones and all I have ever got in return is a complete run around of empty promises. Right now I don't know whether I will receive any different treatment than I have in the past. As far as I am concerned, Samsung has breached a sales agreement for which I might have to seek legal recourse.

Willie Beukes
from Pretoria, GP
Good day to whom it may concern. I bought a USB flash drive on Sunday 2016-10-01 at Game Kolonade. On the package it says 16 gig but when I got home the PC said their is only 14.9 gig on the flash drive available. This is unacceptable. I wanted to return it but I just knew I am going to have problem with that. They are going tell me its not their problem I must forward a complaint to Samsung and that is why I am sending this complaint. It is short of 1.1 gig and what do we pay for that amount of data at the shops. If the package says 16 we expect 16 gig. I need to know what you are going to do to fix this mistake.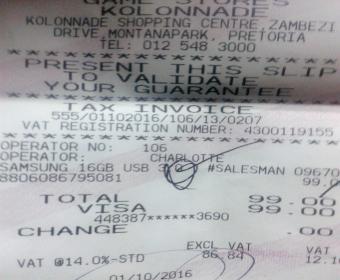 mervin dsouza
from Dubai, DU
Please note I was informed to go to the showroom yesterday and collect my phone, However even till today the phone has not been given to me. Please understand this a brand new phone preserved by me without even a scratch on it. In just a matter of few days this brand new phone of yours has already given me Issues with Sound, with Screen and i am really worried as to what more issues will come up in the future.
I really fail to understand how a brand new phone after paying such a high price can be of this quality and let me tell you I previously used a BlackBerry from 2012 till date which is now being used by my mother and is in very fine condition. I paid such a high price for your phone so that i could get the best quality and durability at least for the next 5 years but i was wrong I cannot compare your Samsung S7 edge to even a blackberry that I had.
After purchasing your phone I have had to visit your show room 5 times till now, I was not even given a temporary phone by the Samsung Sahara Center showroom manager to use during this period and has been 3 days now causing great inconvenience and embarrassment. My colleagues/ relatives have struggled to reach me and are shocked with the service provided by Samsung and that this piece was taken from the Sahara Center Samsung Showroom
After what ever i have gone through, I definitely would not recommend any of my colleagues or relatives to make purchase from Samsung as you expect to get the best by paying a high price but it is not the case.
Kindly give me the contact number of your manager at the highest level as need to make him aware of what a disappointing experience this has been for me in terms of Inconvenience caused, Product Quality, Service provided, Misleading information etc. Please ask yourselves do I deserve this kind of product quality and service after paying such a high price.

Robert Benavidez
from Frisco, TX
I have a defective Samsung Galaxy S6 that is less than a year old. It is starting have a flowing liquid visible on the inside. I called to see what can be done and Samsung wants me to send it in. I cant do that. I work through my phone. I depend on having it. Why cant a replacement be sent and then send mine when I get it like AT&T does its insurance claims? Why should I be put out when it is a Samsung product problem? Warranty department couldn't help me. So here is my complaint.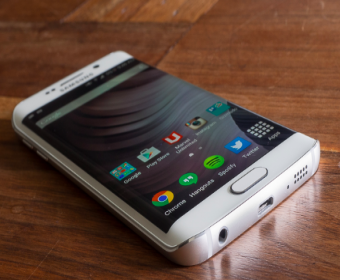 I have held Samsung phones over the years as i have preferred Samsung over I phones, however I am outraged at not only myself but a lot of others having trouble with your Samsung product in phones not holding charge, batteries need replacing, and charging ports faulty. I am over upgrading my phone and I'm in a position now where I think in comparison maybe I am better to transfer to apple as it seems they are having better wear and tear and better battery life. I feel as though over the years I have been ripped off an been very patient with these devices and should not need to upgrade in order just to replace faulty phones. I also have a washing machine through you guys in which I had purchased brand new and it got recalled.

Stephen Kulbieda
from Southbury, CT
I bought a Samsung TV 1 year ago tomorrow (9.20.15). Model UN55J6200AFXA SN 04K73CZG600195Y. The sensor on the TV has become faulty over the past few months and works only on occasion. Most times, I cannot manually toggle back and forth to the Smart Hub, volume, Menu etc using the button on the actual tv. The remote control is the same way and only works on occasion, my guess is because the sensor on the actual TV is faulty.
I do not have my original receipt, but spoke to Samsung and was told I had to provide the bill of sale to make sure it was covered under the 1 year warranty. I purchased the TV on my Sears credit card and went to Sears where I purchased it asking for a copy of my receipt. They printed out a copy from their system which lists the purchased date, sku #, method of payment etc but it does not list the Model # or Serial number. When I asked the manager at Sears for a more detailed copy, he said that what he gave me was all he could provide. I spoke to his manager and he said the same thing.
I emailed the copy I was given to eFax@sea.samsung.com as instructed by the Samsung rep I spoke to, but did not hear anything for over a week. Finally when I called they said they never received the Bill of Sale. I then asked to speak to someone else and was transferred to a 3rd person who finally informed me that the copy I sent was invalid and there is nothing they can do without a valid bill of sale. I'm attaching what I was given by the sears sales rep. It has a SKU # which should tie back to the make and model somehow. I have been a Samsung customer for years and I have 2 other Samsung televisions, phones etc.
This is the first time I've ever had a problem and I'm really disappointed that I cannot get this fixed under warranty because I'm unable to provide the correct bill of sale. I went to the Sears where I bought it from and this is what they gave me! I'm still paying for this smart TV every month and if I have to deal with a faulty sensor each time I try to watch it I'm going to lose my mind. Hoping someone can help because every person I speak to at Samsung has told me there is nothing they can do for me.

Paul Anderson
from Bartlesville, OK
I have a samsung gear s2 classic and a USB flash drive that i was having a problem with, so I sent it in for repair. I called to find out about it and I was told that they needed a part for it that they could not get and i would have to wait. After no contact I called today and was rudely treated. After waiting for ten minutes for a agent when she came to the phone she gave me the typical greeting, kept me waiting on hold for another ten minutes while she transferred me to the repair center and i held and held and held then a lady answered and hung up on me.
I called back and got a man and I asked for a supervisor and he put me on hold for 20 minutes and then came back and asked me if i really wanted to talk to a supervisor. He then put me on hold for another twenty minutes. And this is where I am at now on hold.. Repair Ticket number is 4137690073. I asked for a replacement since it was still under warranty but i was told no. This is my last business venture with samsung.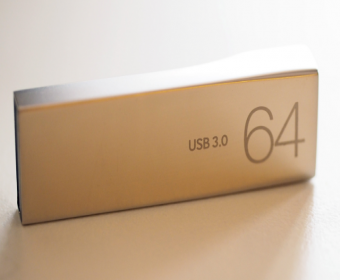 James Moss
from Elgin, IL
I was lied to from the beginning of purchase from AT&T and the phone does not do what it was sold to do. It often fails by turning off. I must down load the manual, hard to read and difficult to understand. Designed to fail and not be repaired just like the printer. Printer used ten amps of current, highly inefficient. It failed and as it was designed to do and it was not worth repair because it was made by Samsung.

Connie Cutler
from Marion, IL
In April we purchased at phone from ATT during their promotion for a 48Inch Samsung Smart tv. I have tried several times since then to try to find out about my tv to no avail. Today I called and I talked to a rather rude representative and 800 Samsung. I am very disappointed with Samsung. I have talked to so many people and no one would help me. They now say the promotion is over and I will not receive my tv. We own 4 Samsung phones and 3 televisions. We upgraded to the Galaxy 7s Edge just to get the tv. Your representative refused to let me talk to an administrator and I ask several times. I was told that there was no administrator there.
I spent 2 and a half hours on the phone with her. She told me to call ATT and I did they told me the promotion was done by Samsung and they have on their records that I was to receive the tv. The lady I talked to said I never send in what I needed to but I did I sent the picture of the invoice and my info. She basically told me I did not. I will never again purchase or recommend this company to anyone. The lady told me her name was Imelda. I hope that's the right one. That phone cost me 794.00. I just wanted what was owed to me. I have spent the last 3 months trying to find out about this to no avail. Thank you for reading my email.

Pamela Correale
from Rochester, NH
My almost new Samsung Galaxy S7 reset itself. I lost all my photos, contacts, etc. When I tried to get back on, the Google accounts would not work. I was locked out for days. I contacted Verizon- they couldn't help after spending literally hours. I as told to contact Google! Yeah, try that one. I tried multiple times to contact Samsung but sat on hold forever. I finally got thru to Samsung and they were so rude. They did not apologize for the fact that the phone reset and I lost everything on it. They did not care that my Google accounts would not work and, as a result, I spent more frustrating hours which are now days.
This Galaxy S7 had problems from the start, lost calls and no service. My husband's cheap phone had perfect service but my Galaxy S7 would not have service -so obviously it wasn't the provider, but the phone. Anyway, Samsung tells me that I have to send my phone back to them. Prove I own it despite the fact that I had the Verizon Rep inside the Verizon store contacted Samsung directly.
The Verizon Rep. also told me after hearing about the issues with my phone that the fact that the Galaxy S7 reset itself and the fact that I had problems with the Galaxy S7, my phone was under warranty. In fact, I have only had the phone for 2 months. However, Samsung to honor the warranty. Samsung expects me to prove I own the phone, send the phone to them, and then wait for Samsung to unlock the phone that shouldn't have been locked to begin with. Samsung says that the phone issue is not related to the warranty since I am just locked out.
SO, now I have to wait for Samsung to receive my proof of purchase, send me a call tag, return my phone, wait for Samsung to unlock it, then go back to Verizon and Verizon will then replace my defective phone which will probably be a nightmare. Meanwhile, I am expected to pay Verizon for a useless phone and a plan that I cannot use. Anyone out there please contact me or submit complaints against Samsung. I would love to join anyone else in a law suit- just on the principle alone...Also, submit complaints to the Better Business Bureau and The Federal Trade Commission.
I will be researching online every place possible to submit complaints against Samsung. I will spend as many hours as Samsung has stolen from me writing complaints. All I ever wanted is what I paid for.

Anna Thibodeaux
from Charlotte, NC
It has been over 1 month ago since I initially contacted Samsung head office. I can't believe the level of customer service I have experienced. I truly feel that my concerns have not been understood or validated at this time. I still have not heard from anyone as of yet as I was told someone would contact me. I thought someone would by phone or email but no-one did. When they asked me for my email address I thought it was to contact me about giving me a return authorization or information on how to get my replacement TV but it was not. It was to flood my inbox with advertisement from Samsung. All I want is another TV. Can I please get some resolution and not be ignored any longer. Please see a copy of my email I sent on 07/31/2016. Unstable Product - TV Screen Damage (UN32J5205AFXZA) S/N - 04J93CFG9118182B
Hello, I recently contacted you about my TV on 7/17/2016.I initially spoke to Mr. Darian #89063 and was then transferred to Mr. Shawn, who then transferred me to Ms. Janessa. My issue is that I purchased that smart TV and only paid attention to the fact that it showed good and was excited about my new smart TV; not the fact that it was unstable. As I have mention to all above associates I am not a negligent person and I don't believe that the little bump I created on my dresser with my vacuum cleaner should have made my TV topple over on my cable box and crack the screen.
The flat screen TV I had there before never did that. It was also a 32" flat screen by Sylvania. I has it for 10 yrs before wanting a smart TV. I went to best buy where I bought the TV and showed them my TV and the displays in the store for them to see the stability of the TV. They also saw the instability.. The store advised me to contact you and provided me with the number to call ; which I did.
I am truly disappointed in the service I have received from this company. After speaking to the last person Janessa in escalation and telling her I want another TV in place of this one because I really believe that TV should have been more stable than it was. Had I known that it wasn't I would have had it wall mounted. I told her I needed a RA for another TV. I only had this TV since Nov 26,2015 and I paid it $227.99. That is a lot of money for me to spend and not have working product. Ms. Janessa took my complaint on 7/17/2016 and stated that someone would contact me on Monday 7/18/2016.
As of today 07/31/2016, no one has contacted me about my replacement. The only thing I have received 2 days later was an email saying ""Thank you for contacting us" nothing else in the email. I really would like my TV replaced. I really didn't think I would have to go through so many people and still no satisfaction. I would really appreciate if someone could fulfill my request and not continue to give me the runaround or simply ignore me. I did not leave the TV with Best Buy because Ms. Janessa stated you may want me to send it to you.

Previously I've used a Samsung camera of the PL series. This was a fine camera with an especially superior Li-on battery. I never charged the battery from the mains. Whenever I downloaded the photos to PC, the camera charged itself from USB in a relatively short time. But something went wrong in the filter of my camera and on 26th April 2016, I bought a newer Samsung product i.e., WB150 F (S/N A2HBCNAD90022YX) from an online store. Now this camera which is supposed to use a better lens is a total disappointment. Because its battery is a very poor battery; it always self discharges and I am forced to use a power bank to charge the battery whenever I use the camera outdoors. Did you replace the superior battery with a poor one or have I purchased a fake-battery camera?

My Samsung television fell off the wall. It was hanging on an Ultra Slim Wall Mount and the round plastic mount thingy on the back of the tv cracked open and broke causing my tv to fall and break. I have learned that there is a class action lawsuit about this wall mount causing tvs to fall off the wall and I am waiting to find out what happens. Their stuff just sucks.

David Wilson
from Pickering, ENG
Bought a washing machine in 28-10-2013, with a 5 year warranty. Used the machine on Sunday, the 5th June. Opened the door to find bits of rubber between the drum and door. On further inspection found the rubber had been damaged. Got in touch with Samsung on the Monday 6th June, was told to send pictures of the damage, which I e-mailed to them that day. Contacted them on the Wednesday the 8th, to find out what was happening with our enquiry, only told by them, that on a 8 kg washing machine, that 4 kg is clothes and the other 4 kg is water.
They said that we had overloaded the machine, causing a vibration. We were told that if we got an engineer recomended by them to come and deal with the problem it would cost us. As being pensioners on a State pension, expecting to pay for an call-out fee plus repairs, especially when we've paid for a warranty is not right. Samsung Model no: WF80F5E2W4W/EU.

Heather Drew
from Goldsboro, NC
We purchased a Samsung TV in 2008. It began to act up the first of the year and is now dead. It is out of warranty and it to be fixed at my expense. The TV is not even 10 years old and is dead.I was told we may have used it too much by tech support. I have a Vizio that is older and working fine. Done with Samsung.

Monique Meinert
from Redditch, ENG
I am emailing regarding a complaint which I want handled as soon as possible. I recently bought a Samsung S6 edge in December time from your service. I am a loyal customer who has purchased many goods from you over the past few years. I had received a faulty phone, which had been faulty from the start of me receiving it, I believed it was just an update issue which I was told within store, I had updated it. It worked until now. If you see in previous emails I have followed your instructions and sent it off to Samsung. The phone was sent off, I was told I will hear back in two days time. A week had passed, still no sign of Samsung contacting me. I had to chase them about my phone. I then got into contact with Samsung and they admittedly said my phone had been forgotten about. After another week had passed, I was then told my phone cannot be fixed because it is out of the warranty, and the repair will exceed the value of the phone.
I am paying £25 a month now for a phone that doesn't even turn on. This is not acceptable! I am in a position now where I don't have any advice about what I should now do. You services have not contacted me to se if everything had been sorted, the way this process has gone is out of order! I am not having a phone which does not work which you had sent me. Its a manufacturing problem which was out of my control. I want to know what you are going to do about it, to fix this problem because now I'm in danger of not having a phone at all.
I will not be purchasing anymore from this scheme, as its not just this phone I have had problems with, I have had problems with two laptops as well howevr, they have ran out of warranty as I have had them more than a year! This is now 3 items Ive had from you which have been ridiculous. I havnt had this Samsung for more than 6 months and your policy states that it can be sorted within a years warranty. In an ideal world I would like you to send me a new phone in replacement of this Samsung and I will send you the faulty one back however, that's not going to happen is it because I'm sure you will find some barrier in not doing so.

Paula Potter
from Orrville, OH
13 months out of warranty, my dryer drum broke. Samsung had it repaired. New drum on the dryer has broke again, 2 months later. This, once again, is manufacturers defect. This unit has in no way been treated incorrectly. I haven't even put a pair of shoes in it. We have been loyal customers and I feel Samsung should make it right, by replacing it free of charge. By only covering the parts portion and not the labor, I have to ask myself if it is worth staying with Samsung products. We are building a new home, and we are going to need all new appliances. If Samsung is unwilling to keep a customer, then why should I continue to be a customer. I tried to attach a picture of all my Samsung appliances but the file was to large. The 1st pic is of the defective drum.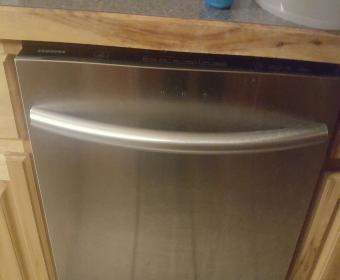 Jeffrey Burgess
from Tampa, FL
Samsung Gear will not power up or charge. It has been sitting for about a month and now nothing. I tried hard reboot different cable, usb off computer and power from outlet. I have got it to work one time before by just luck playing and switching cables. I see this is a problem on internet. Do you have a upgrade program or anything so I am not out all this money.

mark barbera
from Warwick, RI
I bought a Samsung blue ray player that needed to have it's software updated. I've called Samsung three times to have a cd mailed to me to update my software. an all three times they sent me a USB adapter instead. I told them the USB adapter doesn't work. a cd will work as I've used a cd before to update my blue ray player. the third time I called for the cd, I called the next day also to confirm a cd was mailed an not a USB adapter. I was told not to worry as a cd went out in the mail. but like the two times before, I got a USB adapter.
I asked Samsung if they carry cd's to update my blue ray player, an I was told yes they do. I don't understand why it's so hard for them to mail me a cd to fix this problem? after this ordeal, I will never buy a Samsung product again. I also own a 60 inch, 3D TV. if my TV was just bought, I would return it back to the store. I am disgusted with my treatment with Samsung. I would like someone from Samsung to call me an explain why this is so hard to correct.

Nicole Sinton
from Toms River, NJ
Dear Samsung headquarters, I had plugged in my phone after using it all day and it wouldn't charge. A notification popped up on my screen that had said" Phone charging slow plug in original charger." The charger and charging block I am using is the same product that had come with the phone I had gotten four months ago. I had tried plugging my phone in a different outlet and using a different block and it didn't work until I had used my mothers charger and I had worked. I had then went to my phone service provider and they had told me that I had to contact you and that my phone had been exposed to moisture and that it would work with a different phone charger that is not my original one. I now need a new phone charger so that I can charge my four month old phone and use it accordingly. Thank you for your cooperation.

Nomfusi Dlaku
from Durban, ZN
I had purchased a Samsung J2 from Jet Stores in Somerset West in Cape Town beginning of January 2016. Mid February the phone slipped from the top of the laptop to the table where the laptop was on. On picking it up I didn't notice the screen is dark as it didn't fall from heights. When I wanted to make a call in few minutes later the screen was blank. I took the battery out and left the phone off for a couple of days with the hope that it's going to work. I realised later that the fault is bigger than I assumed.
I booked the phone for repairs recently and had just received a message stating the amount of R1027 for repairs. With my 20 years experience in using the phones it was the first time I bought a phone from Samsung. I had never had to complain because I had never come across such. I am very disappointed with Samsung on this account. My sister also bought an S5 last year which recently showed a crack on the screen .
I request your intervention in this matter as I don't understand the possibility of buying a phone in January with R2300 and have to repair it in April for R1027. And I am certain the fault wasn't by any negligence from as it has been stated by Smartlab.

Fred Droze
from Winter Park, FL
Purchased a Samsung refrigerator in July, 2010, Model #RFG297AAPN, S/N C77943CS00667F. Experienced problems soon after purchase. Freezer door not opening and closing properly. Repairs were made. Subsequently, ice maker not operating properly. Several phone calls. Nothing they suggested corrected the ice dispensing problems. Finally, they ordered a new Space Icemaker section. It arrived and I installed the new item. No change. Same problem. Eventually, in addition to ice dispensing problem, the ice maker began freezing up. I contracted them several times. Each time, the question of temperature setting was discussed.
I tried to assure them that the temperature setting was in accordance with the users guide...negative 2 degrees, positive 38 degrees. I soon became tired of contacting with no results and settled in on removing large chunks of frozen ice, once a week. in order to dispense ice. Became very frustrated. Eventually I purchased a second refrigerator, a Whirlpool, and placed it in my garage. Ever since, at least once a week, the damn Samsung ice dispenser freezes up and I use the Whirlpool refrigerator until I can unfreeze the Samsung.
Recently, I decided to contact Samsung again in hopes that a recall or bulletin existed, correcting the problem. Why? Because in past years, I've heard of many owners of Samsung refrigerator that have experienced the identical problems. In short, Samsung Customer Service gave me nothing but lip service and informed me that my refrigerator was out of warranty and in order to have the problem corrected, I must pay out of pocket. By the way, the Whirlpool refrigerator I purchased has been problem free and I plan to switch places , placing the Samsung in the garage and bringing the Whirlpool into the kitchen. For the record. The Samsung refrigerator is the last Samsung product I will ever purchase. Their customer service is a non-service department.

Virginia Teichart
from Mt. Dora, FL
Purchased a DVD/Blueray player Dec, 2015. It has not worked since purchase. Repeated calls to Customer Service could not resolve the problem. They then advised me to send it back for repair. I did. It came back with the same problem, more calls, then told to send it back for repair. I said I wanted a refund. They said they could not refund it, until I sent it back a second time, which I did. It came back; it still did not work. I was told to e-mail a copy of the sales receipt and then they could process the refund. They called me and said they would not refund it and I needed to send it in a third time for repair. I said NO, I had been told I would get a refund. I wanted to talk to a supervisor. I was told none were available. I asked for a number to file a complaint and get this resolved. There was no number available.
Where do I go to get my refund ? In the mean time I have purchased a Sony DVD player for a third of the cost, since I was told I would get a refund. It has worked since the get go.

Jason Miller
from Arlington, VA
On 5 August, 2015, Samsung issued a press release, promising monthly updates to "flagship" phones, including the Note 4. As of 22 March, my phone is several updates behind, which leaves it exposed to ***31 CRITICAL vulnerabilities***. Making this promise and not delivering is not only false advertising for profit, but also constitutes gross negligence, especially in cases where the owner/user is contractually bound to the phone. I plan to pursue the matter in a legal forum, and I will encourage others to do the same. Summons through formal channels will soon follow.

Nancy Gardiner
from The Bronx, NY
Samsung Smart TV Hub would not connect. Called Samsung Tech for support. The Tech blew up my TV leaving me with snow. Cablevision had to restore TV, but Smart Hub still does not work. You are a terrible company. I own 4 Samsung TVs, never again. Nancy Gardiner

Dean walls
from Durham, ENG
I bought Samsung s7 on the 09/03/16 it was suppose to have the gear VR free with phone but was not added to invoice. As I purchase from Samsung website so I made few calls to see if I was getting the free gear VR as stated I got told I was not getting it because they stopped the offer on the 07/03/16 but on the 09/03/16 I was told if I purchase the phone that the gear VR would be free with the phone. So very disappointed with Samsung customer staff and not very helpful felt like I've been miss-sold a phone offer.

Joanne Dixon
from Buffalo, NY
I bought a samsung DVD player with netflix on it about 6 months ago. As of yesterday 3-5-16, it goes on but the cartridge does not open to put DVD in, it's not used much so I am not sure why it is doing it. Can I please help, I don't have the box or receipt. Model number BDF5700- model cde-BD6700zA that 6 could be a 5.
Have feedback for Samsung?
Thanks for your feedback!
Sorry. Please try again later!