Samsung
Samsung Complaints Continued... (Page 1)
441+ reviews added so far. Upset? Call Samsung corporate: 973-601-6000

Giovannino Esposito
from Palm Desert, CA
Terrible customer service. Our 70 inch TV lost the picture a few days ago. Customer service determined that they would replace our TV. When we talked to William yesterday he said we should have a replacement in a few days. The delivery was to be made by KW International Trucking. I called KW today and they said they do not have the order yet and it usually takes about 3 days for Samsung to send the order (so much for possibly receiving the replacement as early as the next day as William said). When the order is received it could come out of various warehouses, probably IL or perhaps the local Ontario CA warehouse. I called 201 229-4000 today, September 6th, and talked to Bean to see if the order could be expedited. He said we would hear from management next Monday. TOTALLY UNACCEPTABLE! I asked to speak to a manager because Bean told me he was not trained to handle this type of call. Bean said he would look for a manager and put me on hold. After about 5 minutes we were cut off. Bean verified my contact # but did not bother to call back and there was no call from a manager either. We are pleased that Samsung will replace our TV since it is under warranty but we are lost without it and feel the replacement should be much more timely.
UHD TV UN70KU63ODFXZA Serial # 061J3CBHA02915V Purchased 11/25/16 Williams Agent # 82703

Shirly Soto
from Itasca, IL
My complaint is that I purchased an unlocked Samsung Galaxy Note 7. Samsung made the recall because the battery was exploding. I sent my cellphone back to the company, using the box I received from Samsung and up to today they didn't give me my refund yet. I paid more than $900. I have been calling every single day for two months and they send me to the Note7 Team, to the e-commerce department, etc. Nobody solved anything. I have already like 4 tickets. They know they received the cellphone, and the date when they received back. I left messages about my new cellphone number, about my new email address, etc. They told me today that they tried to contact me at my old phone number and at my old email address. When I asked for what I am leaving my new info, the told me that they don't look at the notes. Really??? I want my money back.

R UDAYA KUMAR
from Pasadena, CA
Vellore dist dwaraka system and services Samsung service center not responsible for customers PL check

Samsung recalled a washer I purchased less than a year ago. They hire a third party (Dish) to do the repair. I called on 9-1-17 and got a service order ticket for 9-6-17. On 9-5-17 no one called to confirm when the tech from Dish would be out to repair the washer. Samsung gives you this 4 hour window as if people don't have to work. The Dish rep seem to have no idea that I had a ticket order for 9-6-17. Samsung told me that could resubmit the ticket but it would be another 48 hours before they could book another appointment. Samsung customer service sucks! They were not sympathetic to an error they made and appeared to have no way of communicating with Dish who us the third party they hired to fix their products. Samsung product is under a recall but they are less than helpful with fixing it

robert porter
from Youngstown, OH
I seem to be getting the run around over a sweeper that was sent in for repairs on 8/14/2017. CVE repair facility has responded that they fixed my sweeper to the profile at 1-800-726-7864. Latest info received was that it was shipped back on 8/30/2017 on ups tracking number 1zrv2573909595945. UPS has said that they have not received it as yet so it is not in their system as of today 9/5/2017. Supposedly a new ticket # was issued 4144665333. 1-800-SAMSUNG told me that they don't have a tracking number for this work order. What.s going on here. I'd like my sweeper back please . I can't believe the lack of information that your customer service department has and that no one has a number that will be answered at CVE . I was told to call 1-201-770-0005 Extension 113. No one answers this line. and a forwarding number of 1-800-SAMSUNG. Will I receive a response from whomever reads this complaint? Who knows at this time!!.

travis hutchison
from Virginia Beach, VA
i bought a samsung galaxy j7 sky pro less than 90 days ago and it sucks. it shuts off all the time. processes continue to stop. i have factory reset it 4 times and it continues to do it. only thing on the phone of mine are my contacts and the phone is horrible and i cannot return it. will not be buying samsung again

Edward Trainor
from Atlantic City, NJ
I am writing this as a frustrated consumer who cannot believe the level of unresponsiveness nor ownership of issues surrounding what should be a very simple order placed with Samsung. The level of frustration has made this the ABSOLUTE WORST experience I have ever encountered with customer service reps & supervisors who have taken no responsibility or ownership to provide any resolution to this matter.
I had placed an order after comparing Chromebooks for the Samsung Chromebook Plus which my son needs for school beginning September 5th. I had placed the order on Tuesday August 29, 2017 and had requested & paid for Express 1 –day shipping to our vacation residence. I received a confirm email that the order shipped Wednesday August 30th. I expected to receive on August 31st and it did not arrive. I tracked the package via info provided and learned that the package would NOT arrive until Tuesday, Sept 5th estimated delivery, SEVERAL DAYS AFTER it was supposed to be received. The purpose of the 1 day express shipping was that we needed to receive prior to leaving vacation residence that the package was to be received.
I contacted Samsung customer support several times over two days and received no solution to the issue. I first called in to validate what I was seeing and that is what the first CS rep saw. I explained that we would not be at this location next week and wanted to get issue resolved for delivery expedited to this location or re-routed to by home permanent address. The CS rep was not empathic nor helpful as this matter was not part of any standard "script" She only kept informing me that FEDEX would try 3 attempts to deliver package. I requested to speak with a supervisor. He acknowledged that this was supposed to be express 1-day shipping, but offered no reason why it was not fulfilled in that fashion. After a long wait, he understood the issue but had tried to connect with FEDEX, who said that they were not able to make a change and that it was actually being shipped to my location by USPS. He had no authority to do anything further and opened an Incident ticket (#400042) after 1 ½ hours on the phone with them both and after in queue for 50 minutes. He was unclear to my question as to what the escalation and ticket would actually do.
On Sept 1st, I contacted Samsung CS again at 9AM call in and put on wait hold for 50 minutes. Once I connected, again the CS agent was unable to share anything further that I did not know, and I ended up speaking with a second Supervisor. She did in fairness try to assist but is also limited with no responsibility to resolve my issue. She augmented the incident ticket and told me that she "elevated" this to their department that deals with FEDEX to try and see about changing delivery address, and that I would receive an email with any update.
Several hours had passed and I had not received anything further in response. I then for the 3RD TIME contacting Samsung CS and wait to wait 1 hour for ability to talk yet again to a CS rep. In doing so, I immediately asked for a manger. She said that she had to check things out first and I gave her all of the same information YET AGAIN. THAT rep put me on hold to check things out..after ten minutes on hold I was then disconnected! I DID NOT RECEIVE ANY CALL BACK FROM THAT CS REP.
I then placed my FOURTH CALL to the Samsung CS center and yet after another 1 hour wait time, I spoke with a belligerent CS rep at 2:33PM Eastern US Time. I immediately asked for a MANAGER, not a SUPERVISOR, as I wanted to speak with someone with authority to address and RESOLVE MY ISSUE. HER response was "MANAGERS DO NOT GET ON THE PHONE WITH CUSTOMERS". This was the response to my repeated requests for a MANAGER. AS she wanted the info and situated YET AGAIN explained, she put me on hold and came back and said "there is nothing they could do". She further said that after deliver attempts they would give me a refund. I stated that this was ABSOLUTELY UNNACCEPTABLE solution and that this was not solving my issue. I stated I needed this product (again) for my son school and she could not have cared less. She over and over stated only nothing they would do and that I should call FEDEX to refuse delivery. When I wanted to discuss further and said that this is not a viable solution, that I wanted a product I ordered and paid for, SHE PROCEEDED TO HANG UP ON ME !!
I had NEVER experienced this level on uncaring, unprofessionalism and mismanagement of what was supposed to be a simple order to the MOST FRUSTRATING EXPERIENCE that I have encounter with an order. There is no ownership or any semblance of customer concern or care to resolve this issue.
At the beginning of the interactions, there is notification that these calls our recorded. I would strongly encourage you to have these reviewed as well for how I have been treated during this extremely poor experience, particularly with the last one when the CS rep hung up on me.
I need your attention to this matter and a quick prompt resolution. While I have a disdain at present, I believe that Samsung is better than this, which I why I wanted this product for my son in the first place. At present he begins school on Wednesday, Sept 6th and needs to have the computed and accessories ordered from the start. My ten year old son is also very upset by this situation and stressing over not having the computer selected and needed to begin the school year. I really need assistance in resolving this matter and requesting that you immediate leadership involvement to resolve this situation and make this right.
Here are order particulars:
Order # D6720506Q
Incident ticket # 400042
I can also be reached at this email address and mobile phone 267-257-3677 to discuss further.
Sincerely,
Edward P Trainor

Jose Canales
from Valencia, CA
What a terrible experience this has been. I purchased my Galaxy S8+ about 6 months ago and now sometimes it charges and sometimes I have to restart my phone and plug in the charger before it turns all the way on to get it to charge or sometimes it says moisture in the port . This is not a new issue Ive read multiple complaints about the same issue which is how I found out restarting it and plugging in charger would work . ( more help then any rep at Best Buy or the 3 different sprint locations could give me . Ive been told go to this store because we don't do loners so I ran around to multiple stores and finally had 1 rep say we don't do loners call Samsung Direct to Customer Service if not we will charge you to replace . Just got off phone with Customer Service rep who of course had 0 customer service skills and refered me to head to Best Buy which I explained I was already there .. so he said I apologize head to the sprint store and again I advised him I had already been to 3 with no luck . This is terrible I bought extra stuff as well . I have a Samsung wireless charger also a portable charger all from Samsung which I am really leaning on taking back and filing a complaint there as well if this is not resolved . I cannot be out of a phone for 7 days to even suggest that's what would need to be done is wild to me being that we are so reliant on our phones. Or the 2nd option he said go to the Best Buy Store which I said I JUST TOLD YOU I WAS AT BEST BUY .. he apologized and said go the Sprint store . I REALLY DONT KNOW WHERETO GO FROM HERE PLEASE HELP I DO NOT WANT TO DO IPHONE ( HONESTLY I DONT ) BUT IF THATS WHAT NEEDS TO BE DONE I WILL JUST TO GET THIS RESOLVED.

John Cheney
from Middletown, OH
To whom it may (hopefully) concern,
My name is John Cheney. I was a Note 7 customer. Last year my wife and I decided to upgrade our phones and get on the same plan. She opted to get the S7 edge and I got the Note 7. The best part was that we got a deal at best buy for a buy one get one free! I LOVED my Note 7!!!
Unfortunately, as you are well aware, there was a recall. Obviously a little headache for me to go back and turn in my phone, and get it replaced, but I did what I had to do. Shortly after getting my new Note 7, there was another recall, this time without a replacement. I was beyond disappointed. There was no real resolution. I was simply forced to downgrade to the S7, and was not near as satisfied with the phone. The worst part was that I found out later that during the switch back and forth I had somehow lost my BOGO deal!! I was never able to get that issue resolved, so I was stuck paying full price for a phone I didn't want! Disappointed does not express how I felt towards Samsung after all this. However I still did not give up hope. I was understanding that the Note 7 was a hard hit for Samsung. I thought to myself surely they will make it up when the Note 8 comes out!
Fast forward nearly a year. After watching and waiting for word on the new Note 8, I finally see an official release date, almost a week ago today. Excited! I jump on the internet and begin research, and what do I find? I see Samsung is giving Note 7 customers the deal we deserve. 425$ off the steep 930$ cost of this phone, and turn in the phone I didn't want in the first place. Finally all this mess is going to pay off. I jump online and pre-order, and prepay 535$ to order my new Note 8. I cant tell you how excited I was!
Happy, only to find out the next day that this deal, really isn't a deal at all! I still owe 430$ on this S7 and Samsung isn't letting that go? The phone I had that I didn't want in the first place has to be completely paid off to turn it in and get the 425$ credit towards the Note 8? I also need to mention that I filed an insurance claim on my S7 edge because of a broken screen. 168$ to get a brand new phone to turn in to receive my Note 8. So now I have 168$ into a 2 day old S7 edge. I owe 430$ on top of that for it, and I have to pay all of that and still turn it in to receive a 425$ credit towards the Note 8? Keep in mind I was also supposed to get a buy one get one free deal in the first place!!
The whole ordeal has left a very nasty taste in my mouth for Samsung. I hope this email gets to someone who cares, if not please move it to someone who does. I am sure there are many other stories like mine. This type of "deal" is not going to win over the consumers. This needs to be resolved, once and for all.
Your disgruntled customer,
John T. Cheney
2662 Cora Ave 
Cincinnati Oh 45211
(513)371-6098

We got Samsung refrigerator under warranty.
The rails that keep inner shelfs in place got disconnected and cause damage to shelfs.
This is manufacturer defect and should be repaired under warranty given.
But your company refuses to do so.
This is the last attempt to resolve the issue without ramifications.
Additionally, please provide the address in USA you preferred the court papers to be send to.
Regard,
Alex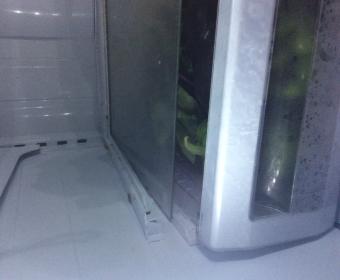 BEWARE OF SAMSUNG TECHNICIANS SURGICAL STRIKE ON YOUR FUNCTIONAL WHITE GOODS / APPLIANCES
You should never ever call up SAMSUNG CALL CENTRE to avail Samsung Technicians' support.
Even when there is NO ISSUE WITH THE TV SET (especially, when the Cable Services to the entire Housing Complex is snapped due to the Monsoon Deluge / OR other Cable related issues better known to the Service Provider & there is INTERMITTENT ISSUES FROM THE CABLE SERVICE PROVIDER); just to satiate your doubt whether the TV SET has any issue or not; EVEN BY MISTAKE, if you ever avail the services of Samsung Technicians' and Despite paying them their Visiting / Consultation Charges; they will SABOTAGE the Functional Product & will make it Redundant!
The Samsung Technicians are TRAINED TO KILL the functional product AND OR to run a Parallel Refurbished Market in a QUID PRO QUO with their Service Partners'; in a SURGICAL STRIKE ON HOME APPLIANCES by getting into your Home & Sabotaging your Functional Product; so that you are coaxed to BUY A NEW PRODUCT from them.
HENCE, CUSTOMERS ARE FOREWARNED NOT TO CALL SAMSUNG!!
THEY LACK BUSINESS ETHICS & HAVE BEEN CHEATING GULLIBLE INDIAN CONSUMERS.

Ronald McGuire
from High Point, NC
August 30, 2017
To whom it may concern:
I am a disappointed in Samsung. I have anxiously been awaiting the Galaxy Note 8. I purchased two Galaxy Note 7s and loved them both (I have all the documentation to prove it). I really did not want to turn them in when they were recalled.
As soon as I learned of the pre-purchase of the Galaxy Note 8 I hurriedly began placing my order. I was overjoyed when I learned of the discount to previous Galaxy Note 7 owners until I found my Galaxy Note 4 was not one of the phones qualified for the discount. I purchased the Galaxy Note 4 to use while waiting and hoping the Galaxy Note 7 could be fixed.
My excitement fell through the floor since I did not have a Galaxy Note 5 or other phone to qualify for the discount. The full cost of the Galaxy Note 8 really taxes a loyal 73 year old living on Social Security. I've been a faithful Samsung owner who has used your products for a number of years. I have been very happy with Samsung until now. I currently own two Galaxy Note 3s, one Galaxy Note 4 and a Galaxy S Relay.
Against my better judgment I preordered the Galaxy Note 8 as I had been anxiously waiting about a year for it to become available. I had to borrow part of the money from my children.
I'm writing this just to let you know the Galaxy Note 8 will be my last Samsung after this experience as I will probably be switching to another company for a less expensive phone. All the people I encouraged to use Samsung products support my feelings.
Ronald McGuire
3640 Malibu Drive
High Point, NC USA
RMCGUIRE@NORTHSTATE.NET

Deborah Beaverson
from York, PA
I have a tablet that is still under warranty, purcahsed in November of 2016. My experience is too involved to type it all out,this is by far some of the worst customer service i have ever experienced, i would love for someone to call me so I can explain the whole story.

Lacy Farrell
from Carrboro, NC
I have a mobile phone (3 phones) contract through AT&T. For the first 12 months, my Samsung Galaxy s7 worked fine. About two (2) weeks ago, the Gmail e-mail notification and sync functions simply ceased to work. My message and telephone notifications continued to work as they always had. I checked my e-mail and sync settings and they were set correctly. I visited two different AT&T stores five (5) times and their staff were not able to figure out why the I was having these issues with my phone. I called the AT&T tech line and they were unable to ascertain why I was having the problem either. I then called Samsung and was told to take the phone to the Geek Squad at a local Best Buy store for an assessment, which I did. However, when I went to the Best Buy store and explained why I was there, the Geek Squad staff member looked at me as if I was crazy (for bringing my Samsung phone there) and told me there was nothing he could do. I returned to the AT&T store and reviewed all the steps I had taken to try to correct the problem. They suggested that I replace the phone. However, since the phone was now just one (1) month past the twelve (12) month warranty period, I would be responsible for the paying for a replacement.Fortunately, I took the insurance plan that AT&T offered when I purchased the phone, However, even though I did have the insurance coverage, I had to pay a $112.00 deductible for a replacement. Since Samsung could not correct or explain why these issues had occurred, I feel I should be reimbursed for the $112.00 I had to pay.

venkatnath karamched
from Atlanta, GA
Contacted technical suooirt at least 5 times with issue logged into ticket No: 5118593427 with email response per Samsung support request, This phone was purchased new from amazon site and within 6 months went into log loop with samsung screen and shutdown. Finally support closed the case and I came to know when called them on 8/23/17 without resolving or informing me. None of the support people whom I talked had no idea how to resolve or no idea of any knowledge but mis-leading and dodgine me. Pathetic to have such personnel in support. Finally came to know that Samsung does not honor the warranty on a new product. Why the support guys need to dodge me daily but not say that frankly? I would never buy Samsung product and recommend to anyone with this experience.

Subendu Ghosh
from Siliguri, WB
Submitted Samsung J7 gold,IMEI no. 356273075065113 under Engineer Rz8H10BGJCB on 26/10/2016 with a problem of broken display at S.R.Electronics,Authorized samsung service center,Swamiji sarani Hakimpara,Siliguri 734001(Email -srelectronics.service@gmail.com) under Md.Raqeeb Alam(Mob-9832091430).
The problem is he has been harassing me since 26/10/16 with an ultimatum of 15 days each fortnight.Being frustrated I went today too but the owner replied that he still needs another 15 days but when i said that I cant allow him any more time he said that i can do whatever I want and even can move towards the Consumer forum and he doesn't care at all.So my request to you is that,if you kindly take necessary steps to resolve this issue I will be highly obliged to you,and if not just suggest me when shall I go to the consumer court.

Richard Dickison
from Casa Grande, AZ
I have been attempting to stop shipment/cancel my order #994667505 for a tv & DVD player. The reason is delayed shipping which wasn't depicted on your web order site. I have been kept on phone hold for over 1 1/2 hours attempting to cancel order (855)-726-8721. I, in fact, found same tv & DVD on Amazon which I received in time period necessary for me. Samsung web based customer sales support is absolutely horrible....I will think twice before using again

Zsolt Vojnics
from Melbourne, VIC
I have bought a samsung note 4 in December 2014, I was at samsung service at high point in Melbourne and they have changed the battery as the problem was too fast lose battery and freezing, after months in this year June I was at Melbourne Central service with the same issue, they accused me to use not genuine SD card what I have bought from Michael Photo shop in Melbourne CBD, Elizabeth street.
I have taken out the SD card and tried as was expected the problem was not solved. yesterday my partner was there at Melbourne central and they have wiped off the system and reinstalled and tested the battery and they said it will solve the problem, but the battery drained even faster. We have went back few hours later and showed them and found out there is no record of my first visit at all and no record my partner visit even they admit they know she was there. And they tried to take it for testing for 5-10 working days without any swap phone as my partner is sick and need 24/7 access to the phone.
We have asked to print out all the history and we haven't got it. Even they have said someone else came to the shop right after me in this year June under my name and phone number with a completely different phone. We have offered 3 option or leave there the phone and we go away with a swap phone or they replace the phone on the spot or they trade in to a new phone in a price to compensate our problem and the not proper service. Even talked to the afternoon shift manager and the problem still not solved.

Georgina Nicole
from Edmonton, AB
I purchase my Samsung Galaxy S5 Neo model SM-G903W and I am dissatisfied with my purchase as the screen is delicate to the touch and the volume is very low I have to be talking loudly in my phone and I am always losing my calls because if my hands or ears touch the screen it drops my call. Any thing you can do to assist me I would be happy as I really enjoy my Samsung phones as this is my second purchase of a Samsung phone. My husband and I both have the same phone. I would really appreciate the relevant person getting my complaint dealt with.

LaCresha Lawson
from Los Angeles, CA
I can't get my TV repaired. It has been almost two months. I got a courtesy of repair because my TV started acting strangely after only one year. My warranty, of course, had ended. They extended it and off we took it to the repair shop. So, they ordered the wrong part. Now, I need a( receipt.) Like it's my fault I ordered the wrong part myself. So, for me to get it fixed (again) because nothing really happened, I have to try to prove that it was bought exactly a year or two ago. That is ridiculous. Completely ridiculous. So, let's see what happens. I am so disappointed. Oh, the number to the repair shop is (480) 963 3723. Please don't go to them. You don't want this to happen just because the repair is free. Or, you can pay for more than the TV is worth. $586 for mine.

Mel Strosher
from Delta, BC
At the beginning of June, 2016 Samsung offered a promotional deal that if a person bought a Samsung Galaxy S7 or S7 edge mobile device they would receive a Wireless Samsung headphone set that was part of the Fathers Day bonus. All that was required to do was to apply to the bonus offer online giving proof of purchase and an address to have the headphones sent to. I purchased a Galaxy S7 edge on June 10th and applied to the bonus offer providing the Model # SM-G935W8 along with the IMEI # 356160070975745 along with my address and telephone No.
That was 4 months ago. Since then I have called the customer service line many times who always asked me to resend the same information to various email addresses for which I also have done. I have only received a couple of return emails apologizing for something not being done and that they had looked after the matter and that I could expect receive the headphones in the next 2 to 3 weeks. Many weeks have gone by since those promises. My latest try was once again to the customer service line where a representative named Steven again asked me to send the same information but this time to a different email address, support at mobilepromos.ca. and that I would get a response in 72 hours. That was 5 days ago and I am not surprised.
No matter what email address that I was asked to send the same information no one ever replied to me even though I requested confirmation of them receiving my emails. I am at a loss as to why Samsung has treated this problem. I bought the phone under the condition that I would also receive the Wireless Headphones and all I have ever got in return is a complete run around of empty promises. Right now I don't know whether I will receive any different treatment than I have in the past. As far as I am concerned, Samsung has breached a sales agreement for which I might have to seek legal recourse.

Willie Beukes
from Pretoria, GP
Good day to whom it may concern. I bought a USB flash drive on Sunday 2016-10-01 at Game Kolonade. On the package it says 16 gig but when I got home the PC said their is only 14.9 gig on the flash drive available. This is unacceptable. I wanted to return it but I just knew I am going to have problem with that. They are going tell me its not their problem I must forward a complaint to Samsung and that is why I am sending this complaint. It is short of 1.1 gig and what do we pay for that amount of data at the shops. If the package says 16 we expect 16 gig. I need to know what you are going to do to fix this mistake.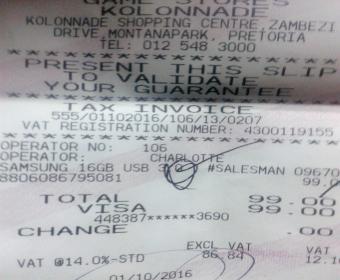 mervin dsouza
from Dubai, DU
Please note I was informed to go to the showroom yesterday and collect my phone, However even till today the phone has not been given to me. Please understand this a brand new phone preserved by me without even a scratch on it. In just a matter of few days this brand new phone of yours has already given me Issues with Sound, with Screen and i am really worried as to what more issues will come up in the future.
I really fail to understand how a brand new phone after paying such a high price can be of this quality and let me tell you I previously used a BlackBerry from 2012 till date which is now being used by my mother and is in very fine condition. I paid such a high price for your phone so that i could get the best quality and durability at least for the next 5 years but i was wrong I cannot compare your Samsung S7 edge to even a blackberry that I had.
After purchasing your phone I have had to visit your show room 5 times till now, I was not even given a temporary phone by the Samsung Sahara Center showroom manager to use during this period and has been 3 days now causing great inconvenience and embarrassment. My colleagues/ relatives have struggled to reach me and are shocked with the service provided by Samsung and that this piece was taken from the Sahara Center Samsung Showroom
After what ever i have gone through, I definitely would not recommend any of my colleagues or relatives to make purchase from Samsung as you expect to get the best by paying a high price but it is not the case.
Kindly give me the contact number of your manager at the highest level as need to make him aware of what a disappointing experience this has been for me in terms of Inconvenience caused, Product Quality, Service provided, Misleading information etc. Please ask yourselves do I deserve this kind of product quality and service after paying such a high price.

Robert Benavidez
from Frisco, TX
I have a defective Samsung Galaxy S6 that is less than a year old. It is starting have a flowing liquid visible on the inside. I called to see what can be done and Samsung wants me to send it in. I cant do that. I work through my phone. I depend on having it. Why cant a replacement be sent and then send mine when I get it like AT&T does its insurance claims? Why should I be put out when it is a Samsung product problem? Warranty department couldn't help me. So here is my complaint.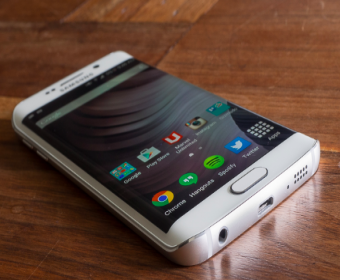 I have held Samsung phones over the years as i have preferred Samsung over I phones, however I am outraged at not only myself but a lot of others having trouble with your Samsung product in phones not holding charge, batteries need replacing, and charging ports faulty. I am over upgrading my phone and I'm in a position now where I think in comparison maybe I am better to transfer to apple as it seems they are having better wear and tear and better battery life. I feel as though over the years I have been ripped off an been very patient with these devices and should not need to upgrade in order just to replace faulty phones. I also have a washing machine through you guys in which I had purchased brand new and it got recalled.

Stephen Kulbieda
from Southbury, CT
I bought a Samsung TV 1 year ago tomorrow (9.20.15). Model UN55J6200AFXA SN 04K73CZG600195Y. The sensor on the TV has become faulty over the past few months and works only on occasion. Most times, I cannot manually toggle back and forth to the Smart Hub, volume, Menu etc using the button on the actual tv. The remote control is the same way and only works on occasion, my guess is because the sensor on the actual TV is faulty.
I do not have my original receipt, but spoke to Samsung and was told I had to provide the bill of sale to make sure it was covered under the 1 year warranty. I purchased the TV on my Sears credit card and went to Sears where I purchased it asking for a copy of my receipt. They printed out a copy from their system which lists the purchased date, sku #, method of payment etc but it does not list the Model # or Serial number. When I asked the manager at Sears for a more detailed copy, he said that what he gave me was all he could provide. I spoke to his manager and he said the same thing.
I emailed the copy I was given to eFax@sea.samsung.com as instructed by the Samsung rep I spoke to, but did not hear anything for over a week. Finally when I called they said they never received the Bill of Sale. I then asked to speak to someone else and was transferred to a 3rd person who finally informed me that the copy I sent was invalid and there is nothing they can do without a valid bill of sale. I'm attaching what I was given by the sears sales rep. It has a SKU # which should tie back to the make and model somehow. I have been a Samsung customer for years and I have 2 other Samsung televisions, phones etc.
This is the first time I've ever had a problem and I'm really disappointed that I cannot get this fixed under warranty because I'm unable to provide the correct bill of sale. I went to the Sears where I bought it from and this is what they gave me! I'm still paying for this smart TV every month and if I have to deal with a faulty sensor each time I try to watch it I'm going to lose my mind. Hoping someone can help because every person I speak to at Samsung has told me there is nothing they can do for me.

Paul Anderson
from Bartlesville, OK
I have a samsung gear s2 classic and a USB flash drive that i was having a problem with, so I sent it in for repair. I called to find out about it and I was told that they needed a part for it that they could not get and i would have to wait. After no contact I called today and was rudely treated. After waiting for ten minutes for a agent when she came to the phone she gave me the typical greeting, kept me waiting on hold for another ten minutes while she transferred me to the repair center and i held and held and held then a lady answered and hung up on me.
I called back and got a man and I asked for a supervisor and he put me on hold for 20 minutes and then came back and asked me if i really wanted to talk to a supervisor. He then put me on hold for another twenty minutes. And this is where I am at now on hold.. Repair Ticket number is 4137690073. I asked for a replacement since it was still under warranty but i was told no. This is my last business venture with samsung.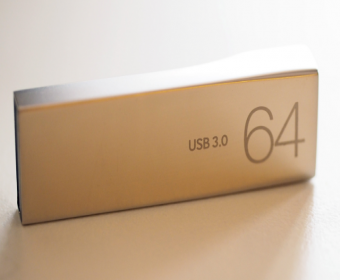 James Moss
from Elgin, IL
I was lied to from the beginning of purchase from AT&T and the phone does not do what it was sold to do. It often fails by turning off. I must down load the manual, hard to read and difficult to understand. Designed to fail and not be repaired just like the printer. Printer used ten amps of current, highly inefficient. It failed and as it was designed to do and it was not worth repair because it was made by Samsung.

Connie Cutler
from Marion, IL
In April we purchased at phone from ATT during their promotion for a 48Inch Samsung Smart tv. I have tried several times since then to try to find out about my tv to no avail. Today I called and I talked to a rather rude representative and 800 Samsung. I am very disappointed with Samsung. I have talked to so many people and no one would help me. They now say the promotion is over and I will not receive my tv. We own 4 Samsung phones and 3 televisions. We upgraded to the Galaxy 7s Edge just to get the tv. Your representative refused to let me talk to an administrator and I ask several times. I was told that there was no administrator there.
I spent 2 and a half hours on the phone with her. She told me to call ATT and I did they told me the promotion was done by Samsung and they have on their records that I was to receive the tv. The lady I talked to said I never send in what I needed to but I did I sent the picture of the invoice and my info. She basically told me I did not. I will never again purchase or recommend this company to anyone. The lady told me her name was Imelda. I hope that's the right one. That phone cost me 794.00. I just wanted what was owed to me. I have spent the last 3 months trying to find out about this to no avail. Thank you for reading my email.

Pamela Correale
from Rochester, NH
My almost new Samsung Galaxy S7 reset itself. I lost all my photos, contacts, etc. When I tried to get back on, the Google accounts would not work. I was locked out for days. I contacted Verizon- they couldn't help after spending literally hours. I as told to contact Google! Yeah, try that one. I tried multiple times to contact Samsung but sat on hold forever. I finally got thru to Samsung and they were so rude. They did not apologize for the fact that the phone reset and I lost everything on it. They did not care that my Google accounts would not work and, as a result, I spent more frustrating hours which are now days.
This Galaxy S7 had problems from the start, lost calls and no service. My husband's cheap phone had perfect service but my Galaxy S7 would not have service -so obviously it wasn't the provider, but the phone. Anyway, Samsung tells me that I have to send my phone back to them. Prove I own it despite the fact that I had the Verizon Rep inside the Verizon store contacted Samsung directly.
The Verizon Rep. also told me after hearing about the issues with my phone that the fact that the Galaxy S7 reset itself and the fact that I had problems with the Galaxy S7, my phone was under warranty. In fact, I have only had the phone for 2 months. However, Samsung to honor the warranty. Samsung expects me to prove I own the phone, send the phone to them, and then wait for Samsung to unlock the phone that shouldn't have been locked to begin with. Samsung says that the phone issue is not related to the warranty since I am just locked out.
SO, now I have to wait for Samsung to receive my proof of purchase, send me a call tag, return my phone, wait for Samsung to unlock it, then go back to Verizon and Verizon will then replace my defective phone which will probably be a nightmare. Meanwhile, I am expected to pay Verizon for a useless phone and a plan that I cannot use. Anyone out there please contact me or submit complaints against Samsung. I would love to join anyone else in a law suit- just on the principle alone...Also, submit complaints to the Better Business Bureau and The Federal Trade Commission.
I will be researching online every place possible to submit complaints against Samsung. I will spend as many hours as Samsung has stolen from me writing complaints. All I ever wanted is what I paid for.

Anna Thibodeaux
from Charlotte, NC
It has been over 1 month ago since I initially contacted Samsung head office. I can't believe the level of customer service I have experienced. I truly feel that my concerns have not been understood or validated at this time. I still have not heard from anyone as of yet as I was told someone would contact me. I thought someone would by phone or email but no-one did. When they asked me for my email address I thought it was to contact me about giving me a return authorization or information on how to get my replacement TV but it was not. It was to flood my inbox with advertisement from Samsung. All I want is another TV. Can I please get some resolution and not be ignored any longer. Please see a copy of my email I sent on 07/31/2016. Unstable Product - TV Screen Damage (UN32J5205AFXZA) S/N - 04J93CFG9118182B
Hello, I recently contacted you about my TV on 7/17/2016.I initially spoke to Mr. Darian #89063 and was then transferred to Mr. Shawn, who then transferred me to Ms. Janessa. My issue is that I purchased that smart TV and only paid attention to the fact that it showed good and was excited about my new smart TV; not the fact that it was unstable. As I have mention to all above associates I am not a negligent person and I don't believe that the little bump I created on my dresser with my vacuum cleaner should have made my TV topple over on my cable box and crack the screen.
The flat screen TV I had there before never did that. It was also a 32" flat screen by Sylvania. I has it for 10 yrs before wanting a smart TV. I went to best buy where I bought the TV and showed them my TV and the displays in the store for them to see the stability of the TV. They also saw the instability.. The store advised me to contact you and provided me with the number to call ; which I did.
I am truly disappointed in the service I have received from this company. After speaking to the last person Janessa in escalation and telling her I want another TV in place of this one because I really believe that TV should have been more stable than it was. Had I known that it wasn't I would have had it wall mounted. I told her I needed a RA for another TV. I only had this TV since Nov 26,2015 and I paid it $227.99. That is a lot of money for me to spend and not have working product. Ms. Janessa took my complaint on 7/17/2016 and stated that someone would contact me on Monday 7/18/2016.
As of today 07/31/2016, no one has contacted me about my replacement. The only thing I have received 2 days later was an email saying ""Thank you for contacting us" nothing else in the email. I really would like my TV replaced. I really didn't think I would have to go through so many people and still no satisfaction. I would really appreciate if someone could fulfill my request and not continue to give me the runaround or simply ignore me. I did not leave the TV with Best Buy because Ms. Janessa stated you may want me to send it to you.

Previously I've used a Samsung camera of the PL series. This was a fine camera with an especially superior Li-on battery. I never charged the battery from the mains. Whenever I downloaded the photos to PC, the camera charged itself from USB in a relatively short time. But something went wrong in the filter of my camera and on 26th April 2016, I bought a newer Samsung product i.e., WB150 F (S/N A2HBCNAD90022YX) from an online store. Now this camera which is supposed to use a better lens is a total disappointment. Because its battery is a very poor battery; it always self discharges and I am forced to use a power bank to charge the battery whenever I use the camera outdoors. Did you replace the superior battery with a poor one or have I purchased a fake-battery camera?

Christie Hawkins
from Seattle, WA
Almost impossible to get in contact with. Ha a phone conversation with promised follow-up. None. Purchased an appliance that is one 14 months old-and will cost as much to repair as buy a new one. Throwaway mentality? A company who does not stand behind its product? No customer service. Impossible to navigate Samsung customer service on web.

My Samsung television fell off the wall. It was hanging on an Ultra Slim Wall Mount and the round plastic mount thingy on the back of the tv cracked open and broke causing my tv to fall and break. I have learned that there is a class action lawsuit about this wall mount causing tvs to fall off the wall and I am waiting to find out what happens. Their stuff just sucks.

David Wilson
from Pickering, ENG
Bought a washing machine in 28-10-2013, with a 5 year warranty. Used the machine on Sunday, the 5th June. Opened the door to find bits of rubber between the drum and door. On further inspection found the rubber had been damaged. Got in touch with Samsung on the Monday 6th June, was told to send pictures of the damage, which I e-mailed to them that day. Contacted them on the Wednesday the 8th, to find out what was happening with our enquiry, only told by them, that on a 8 kg washing machine, that 4 kg is clothes and the other 4 kg is water.
They said that we had overloaded the machine, causing a vibration. We were told that if we got an engineer recomended by them to come and deal with the problem it would cost us. As being pensioners on a State pension, expecting to pay for an call-out fee plus repairs, especially when we've paid for a warranty is not right. Samsung Model no: WF80F5E2W4W/EU.

Heather Drew
from Goldsboro, NC
We purchased a Samsung TV in 2008. It began to act up the first of the year and is now dead. It is out of warranty and it to be fixed at my expense. The TV is not even 10 years old and is dead.I was told we may have used it too much by tech support. I have a Vizio that is older and working fine. Done with Samsung.

Monique Meinert
from Redditch, ENG
I am emailing regarding a complaint which I want handled as soon as possible. I recently bought a Samsung S6 edge in December time from your service. I am a loyal customer who has purchased many goods from you over the past few years. I had received a faulty phone, which had been faulty from the start of me receiving it, I believed it was just an update issue which I was told within store, I had updated it. It worked until now. If you see in previous emails I have followed your instructions and sent it off to Samsung. The phone was sent off, I was told I will hear back in two days time. A week had passed, still no sign of Samsung contacting me. I had to chase them about my phone. I then got into contact with Samsung and they admittedly said my phone had been forgotten about. After another week had passed, I was then told my phone cannot be fixed because it is out of the warranty, and the repair will exceed the value of the phone.
I am paying £25 a month now for a phone that doesn't even turn on. This is not acceptable! I am in a position now where I don't have any advice about what I should now do. You services have not contacted me to se if everything had been sorted, the way this process has gone is out of order! I am not having a phone which does not work which you had sent me. Its a manufacturing problem which was out of my control. I want to know what you are going to do about it, to fix this problem because now I'm in danger of not having a phone at all.
I will not be purchasing anymore from this scheme, as its not just this phone I have had problems with, I have had problems with two laptops as well howevr, they have ran out of warranty as I have had them more than a year! This is now 3 items Ive had from you which have been ridiculous. I havnt had this Samsung for more than 6 months and your policy states that it can be sorted within a years warranty. In an ideal world I would like you to send me a new phone in replacement of this Samsung and I will send you the faulty one back however, that's not going to happen is it because I'm sure you will find some barrier in not doing so.

Paula Potter
from Orrville, OH
13 months out of warranty, my dryer drum broke. Samsung had it repaired. New drum on the dryer has broke again, 2 months later. This, once again, is manufacturers defect. This unit has in no way been treated incorrectly. I haven't even put a pair of shoes in it. We have been loyal customers and I feel Samsung should make it right, by replacing it free of charge. By only covering the parts portion and not the labor, I have to ask myself if it is worth staying with Samsung products. We are building a new home, and we are going to need all new appliances. If Samsung is unwilling to keep a customer, then why should I continue to be a customer. I tried to attach a picture of all my Samsung appliances but the file was to large. The 1st pic is of the defective drum.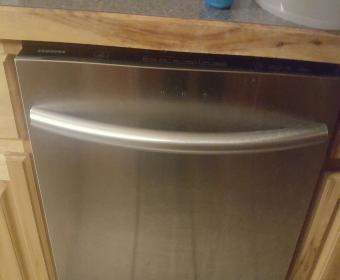 Jeffrey Burgess
from Tampa, FL
Samsung Gear will not power up or charge. It has been sitting for about a month and now nothing. I tried hard reboot different cable, usb off computer and power from outlet. I have got it to work one time before by just luck playing and switching cables. I see this is a problem on internet. Do you have a upgrade program or anything so I am not out all this money.

mark barbera
from Warwick, RI
I bought a Samsung blue ray player that needed to have it's software updated. I've called Samsung three times to have a cd mailed to me to update my software. an all three times they sent me a USB adapter instead. I told them the USB adapter doesn't work. a cd will work as I've used a cd before to update my blue ray player. the third time I called for the cd, I called the next day also to confirm a cd was mailed an not a USB adapter. I was told not to worry as a cd went out in the mail. but like the two times before, I got a USB adapter.
I asked Samsung if they carry cd's to update my blue ray player, an I was told yes they do. I don't understand why it's so hard for them to mail me a cd to fix this problem? after this ordeal, I will never buy a Samsung product again. I also own a 60 inch, 3D TV. if my TV was just bought, I would return it back to the store. I am disgusted with my treatment with Samsung. I would like someone from Samsung to call me an explain why this is so hard to correct.

Nicole Sinton
from Toms River, NJ
Dear Samsung headquarters, I had plugged in my phone after using it all day and it wouldn't charge. A notification popped up on my screen that had said" Phone charging slow plug in original charger." The charger and charging block I am using is the same product that had come with the phone I had gotten four months ago. I had tried plugging my phone in a different outlet and using a different block and it didn't work until I had used my mothers charger and I had worked. I had then went to my phone service provider and they had told me that I had to contact you and that my phone had been exposed to moisture and that it would work with a different phone charger that is not my original one. I now need a new phone charger so that I can charge my four month old phone and use it accordingly. Thank you for your cooperation.

Nomfusi Dlaku
from Durban, ZN
I had purchased a Samsung J2 from Jet Stores in Somerset West in Cape Town beginning of January 2016. Mid February the phone slipped from the top of the laptop to the table where the laptop was on. On picking it up I didn't notice the screen is dark as it didn't fall from heights. When I wanted to make a call in few minutes later the screen was blank. I took the battery out and left the phone off for a couple of days with the hope that it's going to work. I realised later that the fault is bigger than I assumed.
I booked the phone for repairs recently and had just received a message stating the amount of R1027 for repairs. With my 20 years experience in using the phones it was the first time I bought a phone from Samsung. I had never had to complain because I had never come across such. I am very disappointed with Samsung on this account. My sister also bought an S5 last year which recently showed a crack on the screen .
I request your intervention in this matter as I don't understand the possibility of buying a phone in January with R2300 and have to repair it in April for R1027. And I am certain the fault wasn't by any negligence from as it has been stated by Smartlab.

Fred Droze
from Winter Park, FL
Purchased a Samsung refrigerator in July, 2010, Model #RFG297AAPN, S/N C77943CS00667F. Experienced problems soon after purchase. Freezer door not opening and closing properly. Repairs were made. Subsequently, ice maker not operating properly. Several phone calls. Nothing they suggested corrected the ice dispensing problems. Finally, they ordered a new Space Icemaker section. It arrived and I installed the new item. No change. Same problem. Eventually, in addition to ice dispensing problem, the ice maker began freezing up. I contracted them several times. Each time, the question of temperature setting was discussed.
I tried to assure them that the temperature setting was in accordance with the users guide...negative 2 degrees, positive 38 degrees. I soon became tired of contacting with no results and settled in on removing large chunks of frozen ice, once a week. in order to dispense ice. Became very frustrated. Eventually I purchased a second refrigerator, a Whirlpool, and placed it in my garage. Ever since, at least once a week, the damn Samsung ice dispenser freezes up and I use the Whirlpool refrigerator until I can unfreeze the Samsung.
Recently, I decided to contact Samsung again in hopes that a recall or bulletin existed, correcting the problem. Why? Because in past years, I've heard of many owners of Samsung refrigerator that have experienced the identical problems. In short, Samsung Customer Service gave me nothing but lip service and informed me that my refrigerator was out of warranty and in order to have the problem corrected, I must pay out of pocket. By the way, the Whirlpool refrigerator I purchased has been problem free and I plan to switch places , placing the Samsung in the garage and bringing the Whirlpool into the kitchen. For the record. The Samsung refrigerator is the last Samsung product I will ever purchase. Their customer service is a non-service department.

Virginia Teichart
from Mt. Dora, FL
Purchased a DVD/Blueray player Dec, 2015. It has not worked since purchase. Repeated calls to Customer Service could not resolve the problem. They then advised me to send it back for repair. I did. It came back with the same problem, more calls, then told to send it back for repair. I said I wanted a refund. They said they could not refund it, until I sent it back a second time, which I did. It came back; it still did not work. I was told to e-mail a copy of the sales receipt and then they could process the refund. They called me and said they would not refund it and I needed to send it in a third time for repair. I said NO, I had been told I would get a refund. I wanted to talk to a supervisor. I was told none were available. I asked for a number to file a complaint and get this resolved. There was no number available.
Where do I go to get my refund ? In the mean time I have purchased a Sony DVD player for a third of the cost, since I was told I would get a refund. It has worked since the get go.

Jason Miller
from Arlington, VA
On 5 August, 2015, Samsung issued a press release, promising monthly updates to "flagship" phones, including the Note 4. As of 22 March, my phone is several updates behind, which leaves it exposed to ***31 CRITICAL vulnerabilities***. Making this promise and not delivering is not only false advertising for profit, but also constitutes gross negligence, especially in cases where the owner/user is contractually bound to the phone. I plan to pursue the matter in a legal forum, and I will encourage others to do the same. Summons through formal channels will soon follow.

Nancy Gardiner
from The Bronx, NY
Samsung Smart TV Hub would not connect. Called Samsung Tech for support. The Tech blew up my TV leaving me with snow. Cablevision had to restore TV, but Smart Hub still does not work. You are a terrible company. I own 4 Samsung TVs, never again. Nancy Gardiner

Dean walls
from Durham, ENG
I bought Samsung s7 on the 09/03/16 it was suppose to have the gear VR free with phone but was not added to invoice. As I purchase from Samsung website so I made few calls to see if I was getting the free gear VR as stated I got told I was not getting it because they stopped the offer on the 07/03/16 but on the 09/03/16 I was told if I purchase the phone that the gear VR would be free with the phone. So very disappointed with Samsung customer staff and not very helpful felt like I've been miss-sold a phone offer.

Joanne Dixon
from Buffalo, NY
I bought a samsung DVD player with netflix on it about 6 months ago. As of yesterday 3-5-16, it goes on but the cartridge does not open to put DVD in, it's not used much so I am not sure why it is doing it. Can I please help, I don't have the box or receipt. Model number BDF5700- model cde-BD6700zA that 6 could be a 5.

Steven
from Mililani Town, HI
I am in need of warranty service for my Galaxy S5 Mini model number: SM-G800F. It is an international version of the s5 mini. Samsung(UK) told me it was covered under warranty, however only in country (UK). Samsung (US) has not been helpful at all. I would like to be contacted by someone that can help me. I have a brand new phone still "under warranty" and there is no solution that Samsung has offered for their defective product. Samsung(UK) will not honor the warranty even if I pay for shipping. Samsung needs to get it together and fix the $400 phone that is under warranty. Whether you can service the phone or just send me a new one something needs to be done.

Pam Rieken
from Denham Springs, LA
New washer. Washer not cleaning clothes. Troubleshooting through book that came with purchase. Also attempted smaller loads. Clothes still visibly soiled after cycle. Have tried different cycles and heavy soil option. Doesn't appear to be enough water in tub to clean properly. Did what book said to trouble shoot this to no avail. Contacted Samsung 5 times and complied with all their request to troubleshoot.
Finally had enough today after the cycle lasted longer than 4 hours and Samsung rep wanted me to start it over. Per the first rep this morning it was only to take the 66 minutes that was on the display......Finally after holding close to 10 minutes I had a supervisor talk with me and state she would send someone out to look at it but that there could be a charge involved if they found nothing wrong. Well apparently something is wrong or else my clothes would be clean. Just putting into writing the frustration of owning a new Samsung washer.

WE have purchase 8/5/2014 & 2015 2 Samsung Washing Machine and 2 Samsung Gas Dryers and are extremely disappointed in the performance of them. 1st the Washing machine almost ALWAYS go off balance no matter how big or small the load is and the cap in the bottom of the stainless steel tub caps keeps coming off and now it will not stay on at all. very disappointing. 2nd The dryer has stopped working and it keeps flashing and the door is NOT open and it starts for a few seconds than it shuts off. If it would be possible I would return the products to Lowe's and purchase a different product.

roger pitts
from Aylett, VA
I have a range made by Samsung, model no. fta3531wublxxa;. Range has never given accurate temp. readings. Just recently spent repair parts dg32-00002b sensor and de92-013045a in amount of 157.90 plus labor. This was no the solution to my problem. My range is less than 4 yrs old and has never operated to my satisfaction. looking for a replacement solution from Samsung, unit was purchased from lowes.

Worst grievance redress in SAMSUNG india. I introduce myself as an unfortunate customer of SAMSUNG. I have a SAMSUNG refrigerator (Model No. RT28H3000SE/TL) bought on 30.11.2014. On 01.02.2016, it was found that the gas pipe behind the refrigerator is leaking through which gas was escaping. The refrigerator was switched off immediately and SAMSUNG customer care was contacted. A complaint has also been lodged (Complaint No.4208694157). Since 12 days, innumerable calls have been made, but till now the issue is unresolved. Although a service engineer visited but he refused to fix the problem.
Now, can you please justify the case? If you have any concern for your customers, do take some action. I have never expected such a poor service quality of SAMSUNG and I must say that this was my first and last purchase of SAMSUNG product. It is highly disappointing.

One Samsung GALAXY CORE 2 Android Mobile Model No.SM-G355HZKDINS Sl.No. RZ1G22G6ZRW(357926067307418) was purchased on 14.4.2015. It is very much within the Warranty Period. The camera fails very frequently and the incoming/outgoing calls become soundless. Every time I have to switch off the camera and on it to get restored its services. I visited your (SAMSUNG) authorized Service Centres at BD-79, Salt Lake, Kolkata and P-163,C,I,T Rd. Scheme VII-M Ultadanga, Kolkata 4(Four) times on 7.9.15, 8.10.15, 18.11.15 and 27.1.2016.
The engineers attended to my Complaint but could not set right the defects. Every time they attended the set, the stored data got lost and I had to struggle hard to retrieve the same. This way I am not only disheartened but also feel greatly harassed. Salt Lake City is a compact Township where people come into contact with each other quite frequently and share their experiences regarding the products purchased. The instant incidence has also come to the notice of my relatives & acquaintances. Hope you will not be able to afford any dent in your (Samsung's) high esteem and thereby loss of your Market Share. I, therefore, sincerely urge upon you to change the set with a NEW ONE immediately to protect your IMAGE in the Market.
This is why I have lodged this complaint within the WARRANTY PERIOD. In case, however, my grievance is not addressed within 15 days hereof, I shall be reluctantly constrained to take such action as would be deemed fit including initiating legal resort.

pissed samcustomer
from Hialeah, FL
Bought both a Samsung Note and Samsung wireless printer specifically to direct print. Spent many many hours and almost a thousand dollars. The direct print doesn't work and Samsung only provides unusable very generic instructions with no simple direct support from Samsung. The android phone and tablet don't recognize/connect with the printer.
A ZTE phone with WiFi Direct connect feature does make a connection to the Samsung printer but also cannot print. Whereas the Samsung note will not even connect wirelessly to the Samsung printer! Even an IT tech spent two hours and it still doesn't print. These Samsung assholes sell the glitter of the technology but do not supply the necessary instructions to make it reliably operational. Samsung management has to be absolute assholes conmen. Sell a grand idea to the public that doesn't fly in a practical application!

victor cassar
from Balzan, 02
I always use mobile Samsung but I am very disappointed with the E700, the first one after three months it had a defect lcd. After four weeks waiting they replaced the mobile and now after three weeks I found a small crack and now the lcd is not lighting on. At the shop they don't wont to repair. I am very upset. The serial number is 357698065548042 date of purchase 30/12/2015.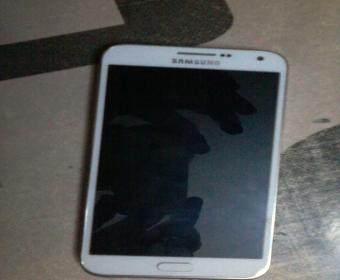 Bernice Lupo
from Franklin Park, IL
Purchased complete kitchen package in 2014. Microwave malfunctioned on Thanksgiving 2015 I was baking sweet potatoes and the vent suddenly turned on..could not shut it off had to unplug the unit. Called Samsung and received an extended warranty number. On Time repair came & replaced some parts. a few days later another problem....a noise every time I used the unit. Another warranty & part replacement . Now the original problem has started again. Call Samsung, constant disconnects. Call On time repair..never a call back. All around service is horrid. Will NEVER purchase another Samsung Appliance again & will NEVER recommend them.

Sherry Ostheimer
from Indianapolis, IN
Dishwasher - purchased 02/2014 first time used 7/2014 we were remodeling kitchen reason not used for 5 months after purchase. 2 people In 70's using dishwasher so it is not abused. On 8/2014 had to replace heating element - Samsung gave us a one time warranty on part but we had to pay $150.00/for service call. On 12/2015 same error occurred "Heater Error". This is ridiculous this was not a low cost dishwasher and is not overused. We are going to replace it with a different manufacturer - never again will I buy a Samsung item. There are things Samsung does well, but building a dishwasher is not a good thing for Samsung! I am only one fish in a big sea, but I do have a loud mouth and will bad-mouth Samsung dishwashers every time I get a chance to everyone I talk to. The model is DW80F600UTS/AA, s/nB00AG9MD610420R.

Karen Jackson
from Cardiff, WLS
I purchased a Samsung Neo in February and it has been taken back twice to Carphone Warehouse with problems. The same problem each time - lines darting from side to side whilst trying to use the camera, not being able to open an app, freezing and phone shutting down even when it is half charged. It was sent away about 6 weeks ago and was wiped clean, I lost irreplaceable photos as I was unable to back it up before it was sent away and now the same thing has happened again. I took it in yesterday and Carphone Warehouse are sending it away again so I am left with an inferior phone over Christmas. I asked for another phone and was told that wasn't possible. Really not happy and seriously thinking I may never buy Samsung products again. This phone has been discontinued and I only bought it in February 2015.

Donna Welbaum
from Dayton, OH
I purchased new Galaxy 6 in February 2015. In June 2015, it quit working and since it was under warranty, Samsung replaced the phone, but they pro-rated my warranty. Today, my phone quit working again. I am very frustrated. The phone has not been dropped or gotten wet. I take very good care of my phone and keep it in a case. I don't know what to do. I love the Galaxy, but I have to have a dependable phone. Please advise.

Matthew Thomas
from Cardiff, WLS
My speaker stopped working properly on my A3 mobile. So I took it into the local store to get it fixed. 5 days latter I received a text telling me that they would not fix it. they then went on to say that I had tampered with the phone as it was missing some sort of tape inside and there were finger prints. I have no where to go they say i have tampered with the phone which is complete rubbish. the burden of proof is on me and I can't prove a thing. I am left with 17 months left on a contract with a phone that doesn't work properly and a multi billion firm just looks the other way.

Stephen Young
from Morganton, NC
My brand new refrigerator that was just purchased had a hole in the back of the ice maker and leaked all over my brand new 3/4 inch hardwood floors and ruined them. I just had them installed at a cost of $10,000. a man came out took pictures of the floor sent them in to the complaint department and verified what had happened and that the refrigerator is garbage. The complaint department called my wife was very rude to her told her we had to pay the $3500.00 cost to get the floor fixed and they would reimburse us. I don't have the money to fix them and then he told us that is tough. When asked to speak with a manager he hung up. I will find the money some how to sue this company for all of the aggravation, rudeness, and damage they have caused. Also Samsung is garbage the complaint department a joke and I will never buy this product again and promise to tell everyone I come in contact with what a terrible company and product they have and not to buy it.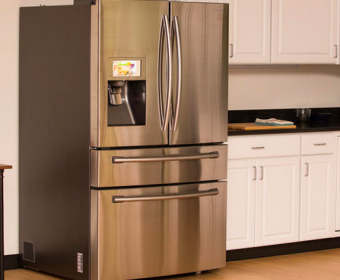 Lynda Rivas
from Clinton, CT
My Samsung dishwasher leaked through floor damaging finished ceiling in basement called repair, spent 2 hrs waiting for answer sent repair out, aggressively pulled dishwasher in/out and while doing so, jammed the wiring and ripped wires. Initially only a hole in dishwasher tube. Waited 3 weeks for second repair to be scheduled. Overall 4 weeks trying to contact Samsung. Each time waiting over 2 hrs on hold. Finally received call for repair and scheduled. 11 MINUTES after I hung up, received an email stating repair was cancelled. Waiting now over 1 hrs on phone trying to find out what happened. This is a horrible disaster. I spent 50 mins talking to Samsung customer service department one time being asked by same representative to repeat my address and name. Said needed to confirm. Service is horrible.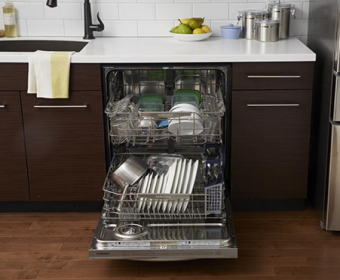 Angela Lytsioulis
from Newtown, NSW
My husband and I both have Galaxy S5 and we both have continuous problems with the phone turning off on their own and we are missing calls or can not answer them as we have a blank screen. We have to turn the phones off and then turn them back on. I am getting sick of this as we both rely on our phones for our businesses. We have already suffered financial losses due to missing calls and I have a family to feed. Please let me know what you can do about this otherwise I will be changing to an iPhone!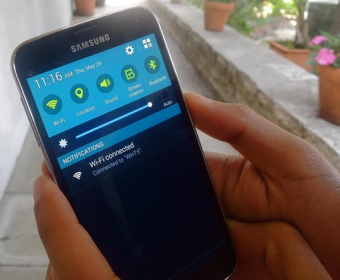 Wendi Straddeck
from Lee's Summit, MO
If I could rate them no stars I would. We bought a Samsung Washer/Dryer. Within the first 3 months the washer stopped spinning. We had to wait a week for the technician, when we told that we had to replace Dampeners, Motor, Tub, Ring, and Motherboard. In other words the whole dang machine had to be rebuilt. I called Samsung as we believe we deserved a new washer, not a rebuilt don't know how long it will last washer. Although total time on hold and with customer service was 3 hours, the customer service rep was borderline cordial, handled our situation with complete non-interest, read responses from a book. Basically we were told under no circumstances did Samsung have any responsibility to step up and bring us a new washer. Their only responsibility is to repair. If the washer was older and had less to be replaced I would agree. This is not the case, nor is it acceptable. They came to do the repair, and something else broke so now we are waiting on another part. Total time of inconvenience being unable to efficiently do laundry in our own home so far, 4 weeks. When asked how they plan to compensate us, "that is not our responsibility either". We also were made aware that they don't recycle any of the metals or parts that are taken from these machines. We are now considering changing our phones and televisions as we have no faith in Samsung as a company. They care not about the individual customer nor do they care about the environment.

Raquel Chandoo
from Arima, ARI
I recentaly bought an samsung S6 phone, about a month ago. ever since i have been having problems with it. first it will not connect to the wifi and then when I topup the phone blank off for an entire weekend. And last but not least the camera was taking out blurry pictures. when i asked for the phone to be replaced you refused. I did not pay $5,400TT for a recondition phone, I paid for a new phone. could you please tell me why you are refusing to change the phone?

I called for update inquiries to s note on galaxy 10.1 since it was not functioning the same as the previous tablet I hadof same model. I was referred to signature service where I was told since no warranty and my issue was software related, I could purchase this service that offered virus protection and mal ware protection, backup service and 24/7 customer support for all devices connected to tablet including network.
After purchasing service protection for $49.00 plus $14.99 per month, the technician did not resolve the issue. I fixed it myself. Then I asked about the virus protection, malware and backup service. How do I get that? I was told that is not part of the service, sorry you were informed incorrectly, the most we can do is offer you two months of free service. Cancelling is not an option. Supervisor said I'm sorry but I will get with the representative that told you that and correct it but we will not refund your money. Even for misrepresentation. I argued that the service conditions I agreed to is not what I am receiving, still no refund. To cancel it will be $75.00.

Mrs Teresa Welch
from Telford, ENG
I contacted Samsung by email on September 14th regarding a Wireless Audio Sound bar. I purchased this item for my husband in November 2014 for my husband who had just undergone an operation for cancer. It's suddenly started sounding all warped and then stopped working. I took it back to the curry's store that I had purchased it from but because I had lost my receipt they where unable to help me. They advised me to contact Samsung with the model number which I did. I had an e-mail back saying that they would contact me shortly. In the meantime my guarantee is running out and I really don't know what to do.

Evelyn A. Tuccitto
from Bellevue, NE
I purchased a Samsung bottom freezer refrigerator and have had nothing but trouble with the ice maker. It took 3 service calls to get it working the first time it stopped making ice. It has stopped making ice every six months or so ever since, will make it for maybe a month then stops again. This has gone on for over three years and frankly I'm darned tired of this. It was an expensive appliance and should work better than that. I'm also tired of having to fill ice cube trays. Even though it is not under warranty I still think Samsung owes me a free repair on this problem. I'm 73 years old and just want what I paid for.

Sharon Roubinek
from Plano, TX
I am a commercial and residential designer. I have located your products in every home or commercial environment I have designed or built. I have Samsung in my own home or would have never suggested it for others. There are just two of us at my home. The television (I bought five) including new ones for my Dad battling cancer. I now have so many lines across the one in the family room, we cannot watch it nor can anyone else including my five grandkids. I complained to Best Buy where it was purchased. I do a tremendous amount of business with them. NOTHING! They just said that it happens all the time. Buy a new television.
Seriously! That is the stance Samsung wants to take when the product they are selling is a rip off to the public. I have never been so disappointed in a company that could just simply resolve the problem. The problem does not exist because the television gets 20 hours of time a day. This began almost immediately. If I don't get some other response other than someone saying "CANT". I will post on my linkedin and my facebook as well as my corporate website that no one should be ripped off by buying or purchasing any Samsung product.

Jennifer Blaikie
from Melbourne, VIC
Ref No. 8213805665 - Friday 10/7/2015. My complaint is not about your Technical Support Officer who could not have been more helpful. She spent a long time on my issue but we came to the conclusion that my device is not supported by your software and therefore what should be an easy matter to resolve remains outstanding. I have a Samsung Galaxy S4 which is just about at the end of the two year contract. I am reliably advised by various Sales people that the S4 has some known issues, and mine has certainly been subject to them.
The battery has been replaced as it was faulty. This was done by Optus (I think) and there is no recurring issue. The pins that allow the charger to be plugged in dropped and I was unable to charge the phone. This occurred recently whilst we were in the UK so it had to be fixed then. I now get a blank black screen on a fairly regular basis. A gentle tap will remind the phone what it is supposed to be doing and will return the screen to normal. Not a good experience.
However, the handset has now been replaced but we cannot back up the data from the old phone to the new one. This was the issue we were trying to fix today. I cannot believe your software will not support this phone and I would appreciate your comments at your earliest.

Maya Menon
from San José, SJ
No time to explain. This is in SanJose Costa Rica Service Center located in Uruca. it is the worst service I have ever received. My Samsung Galaxy Note is still with them. it would not charge and it is given for repair. Their technician if any hides behind the closet and is not available to talk or answer any question. The rest at the counter does not know what is going on. The manager was not of any help either. I have no idea if they will be able to repair the Note or are even interested in doing it. I am so fed up dealing with them.I hope your Main Center will look into the matter and try and set up a more efficient Service Center in SanJose, Costa Rica.

greta dellamonica
from Clayton North, VIC
I purchased a samsong galaxy 3 tablet, it is still under warranty. I have had to return it 3 times as it wasn't working properly, the last time it was sent back it had a cracked screen, I have now been waiting 6 weeks,,when I try to call them they keep fobbing me off and I am not getting any where.

Marjorie Smith
from Henderson, NC
My husband and I purchased Samsung laptops 1 1/2 years ago. My husband's latch on the screen broke last week. Best Buy said it would cost around $140 to fix. The same thing happened to mine today. We are on a fixed income and in our mid seventies. We cannot afford to get these repaired. We treat our belongings with care. We just wanted you to know we are very disappointed with your products. I would appreciate a reply regarding this matter. Thank you for your time.

Julia Ashton-Cady
from Redmond, OR
I installed the "update" on my Samsung Galaxy 5 and it turned my phone from a user-friendly device into an absolute nightmare. I swear whoever thought this one up was in the pay of a rival company.
I fought it for two weeks and in absolute frustration went into the local Verizon office and asked if there was any way it could be un-installed. The Verizon guy said no, since it was Samsung's update they could not remove it.
Then I tried finding Samsung's customer complaint contact information online. Another nightmare since I have neither the time nor the patience to spend hours on hold to speak to someone to whom English is, at best, a third language.
I have this phone without charge through my work...and no charge, right now, is about what it is worth. I actively hate that thing and I used to be very happy with it. My boss has the same phone and has had the exact same experience. When device upgrades are available through Verizon, they will NEVER be Samsung again.
If you haven't installed the latest "update" -- don't!

Maryann Jakubczyk
from Bradenton, FL
My husband purchased a Nexus 10 tablet for me, before the 1 yr warranty was up, it died. Samsung has given me nothing. They have switched me from person to person, department to department, even country to country. They are awful in customer service, don't want to help, and now I am stuck with a tablet that does not work, and they tell me it was manufactured in Spain and I will have to call Spain and mail it back to them.
Don't know how I could do this as they don't even want to talk to you, let alone return phone calls. I am thoroughly disgusted with Samsung. Have contacted my credit card company, better business bureau, next is consulting with a lawyer. I will never purchase anything Samsung ever.

PAUL RAIN
from Sunderland, ENG
Galaxy note 4 failed twice, in less than 2 months, it failed an RF test, meaning that it cold not make or receive calls. It spent 14 days away for repair during which it had a new main board fitted, and when returned lasted 3 days before the fault returned.
Now has to be returned to main department, which will take approx 28 days. 2 major faults in less than 2 months doesent warrant a new handset on a £600 phone. Other phone manafacturers would hand over a new handset for these faults, but Samsung don't.
The charger failed today also. Shoddy shoddy shoddy Samsung, I wont be getting another Samsung product when my contract runs out

Yury Zaitsev
from Santa Rosa, CA
Bought Dishwasher in 12/02/2013, start having problem in 06/2014. Called Samsung make the appointment, first 7/08/2014, second 07/24/2014, third 07/31/2014, fourth on 08/05/2014, fifth on 08/13/2014. Since that We still are having problems. On 05/05/2015 called, and Customer Service Representative refused to help me, telling me that the product is out off warranty and We need to pay for Repair. It's Repaired 9 months ago and at least have 1 Year Warranty for job what the Did.
Customer Service gave me Case # is 5111401906. Last Year We asked if the Company just replace the whole Unit, but the refused. So, what should I have to do?

I want to complain about my Samsung s5 phone. I've been experiencing black out each time I want to use the camera. I've went to Samsung service center here in Singapore for this issue twice. My phone is still under warranty. The first time I've went there they said that the motherboard got problems so they needed to change it. But after the next day I've been experiencing the same issue.
So I went back and told them about it. This time they said it's about the camera and replaced it with new one. I'm so upset because until now I've been experiencing it. Time is wasted in queuing and the trouble it gives me to keep on coming back. If you need more evidence about my phone I am willing to cooperate. I have taken the video of my phone if you need any proof. This is the first time I experienced this kind of service. I am very disappointed. I hope the Samsung Company must do some actions about it.

carol wardhaugh
from Ilkeston, ENG
My samsung s4 has been getting hot while on charge. Today I went to read a txt while handset was charging it was so hot I dropped it. I phoned EE and they said it was a common fault I could either send it off or pay £98 to end contract and get a different phone. I have heard some of this style of phone has caught fire with this issue. I have 4 children! I really do not want a dangerous phone. Me and my husband have the same phone and we have never had any problems with Samsung mobiles before just the s4

Linda
from Carpentersville, IL
I have a Samsung laptop. A screen came up that looked like a serious bug. I called Samsung and got rerouted to Samsung signature service. they told me they had to go into my computer remotely for a fee of 50.00 and a sign up of 29.00 a month. I was very as I upset as I use my computer for work so I agreed. they read the terms very fast. I figured I would cancel the 29.00 a month later. They were very rude about everything. It was a big scam to get my money. When I called to cancel they gave me a hard time and said there is a 75.00 cancelation fee . I did not hear that from the rep as she said it very fast and low as I'm sure they are trained to do. I will never ever buy another Samsung product ... I feel so ripped off and taken advantage of. Shame on you Samsung !!! Also I hate my laptop. It has never worked well.

snyder_43@yahoo.com
from Bruce, MS
I called and got someone to come and check my dishwasher. They came on April 6. The guy said he couldn't find anything wrong with it and asked if we wanted to pay 80 bucks for the visit or 160 and they would come back if it was still not working. So I paid the 160 and had to call them back. On April the 29 another guy came and checked it and said it would take 300 to fix it. If the first guy had told us that we could have saved some money. We are very disappointed with this.

Philip Heffer
from Meggies, ENG
Sent sons samsung galaxy tab 3 for repair as was not charging they have said it is misuse and not covered by warranty I dispute this as wear and tear due to the ports being notorious for messing up not happy at all will not buy another samsung product as they are total robbing gets and I used to think the world of samsung but definetly not anymore samsung suckers and rubbish after sales service

I have brought a samsung galaxy tab3. Since I have had it, I had to return it on numerous occasions as the tab goes off and does not come on then it stops working altogether. I have sent it in many times for a repair, and I have moved this complain to the head office as well. But as of yet, I have not received any details back as yet and that was 4/5 months ago. The tab has stopped working again and really upset with the awful customer service I have received.

kayleigh
from Bournemouth, ENG
I have a Samsung Galaxy s4 and have had it for about a year and thought it was a great phone until last week. It updated the software and since then my phone keeps turning itself off and won't turn back on for about ten minutes. It also freezes a lot and chucks me off the Facebook app quite a lot. Also the same thing has happened to my husband's phone. Since the update, he also has a Samsung Galaxy s4. Please can you tell me how to fix this problem or what you intend to do to fix the problem as my phone is pretty much useless to me now and am not happy at all!?!?! I look forward to hearing from you

I bought a Samsung washing machine two years ago it stopped draining out water whilst under warranty the guys came and said its a plumbing problem I unblocked my pipes but still every time I'm doing laundry it keeps on jamming I've several times cleaned the drum but honestly I have never enjoyed this product it stresses me more that relieving my burden. Please help.

Yolande Coetzee
from Pretoria, GP
I upgraded to a Samsung S6 but am regretting ever doing it. My experience with a Samsung product is bad . We bought my daughter a Samsung Galaxy Tab 3 for school purposes BUT it has been in for repairs 3 times already in 1 year. 2 years ago I upgraded to a Samsung S4 but I did not have it for 7 days and it started giving me problems. I have had to take it back to Vodacom 2 times already as the cellphone becomes hot. It is in the repairs at this very moment as it just switches off. When upgrading I did not want to upgrade to a Samsung cellphone again but my husband and son kept saying that I should BUT honestly I regret doing it as just as with the S4 the S6 has gone back to Vodacom before having it for 7 days. What upsets me the most is that I am without a phone at this very moment. I asked Vodacom whether I could rather upgrade to a S6 Edge but was told that I would then have to pay an about of over R2600 which I don't have.

Miss Irene Smith
from Dagenham, ENG
Approx. 5 years ago I purchased the Samsung SC8442 Vacuum cleaner. After about 2 years the hose connector broke and I had to purchase a complete hose assembly. The same part has now broken again but not wanting to purchase the complete hose assembly again, I requested just the end hose connector from 4Ourhouse. They sent the wrong part and cannot supply the correct one, which to my mind is a very bad design. I am very disappointed with the after sales service and would never buy nor recommend any Samsung product.

Lillie Guilfoyle
from Mountain View, CA
I purchased a Samsung washer/dryer in January 2014. In April the gear drive came apart causing terrible metal noise/vibration/extremely loud him. Samsung stated via email that our dryer was out of warranty! There is a 10 year warranty on that particular part! If not for help from Home Depot, and our extended warranty, we would have been stuck. Now, the new dryer drops water all over the floor, while drying clothes. Dangerously! Please take this seriously! I want a matching washer and dryer that works! The pause button on the control panel of the washer does not work either. Tried it for the first time a couple weeks ago. We thought Samsung was a better company, than what we have experienced. Please take care of this issue immediately.

spellerg.0925@yahoo.com
from Mobile, AL
I have a Samsung Electric Range purchased in Dec 2013, and I need the glass cooktop replaced. It has been shipped to me 5 times and each time it was broken. Since they could not get the part to me in one piece they cancelled my order and suggested I try ordering it from somewhere else. The reason it was broken was due to insufficient packing by the Samsung warehouse. I even have pictures of how it was packed. So what good is it going to do for me to order it somewhere else when it will be basically coming out of the same warehouse, probably insufficiently packed?? I tried to get a phone number to call and speak to the shipping manager at the warehouse but not luck on that either. Basically, I have a range that I cannot get a cook top for now. I am NEVER buying from Samsung ever again!

I have had an on going issue with my Samsung Galaxy S3 since January. I have had it replaced 6 times by my insurance company. I get an error message saying "unfortunately contacts has stopped" after numerous calls and live chats and lots of fiddling with settings I have also had 2calls from the remote service team. They also fiddled with various settings but approximately a week after each session the fault came back. On Friday 17th April 2015 another remote service call was arranged for Saturday morning between 9am and 12pm. No one called, so I went back to the live chat to find out when they would call and was told they weren't going to bother to call me because they can't fix the problem. I am thoroughly disgusted that they thought it was fine to let me wait in all morning for a call that they had no intention of making.
Each time I have had to wait around for over 3 hours for the call so they were well aware of the issue. They also asked me to take a screenshot when the fault appeared and send it to them, which I did. They said they would then be able to investigate the issue which they clearly aren't going to do. I emailed to complain and ask why they had left me waiting but just got a reply saying sorry you are not happy, better luck next time! First they told me it was a software conflict now they are saying the phone is faulty. I'm surprised that all 6 phones I've had are faulty. I've looked it up on the Internet and there are lots of forums reporting the same issue. Perhaps Samsung need to recall all their products if so many people have faulty devices. I am disgusted with the lack of customer service. They clearly do not have any regard for their customers judging by the number of unresolved complaints on this site.
They have asked me to send in my phone for repair but I do not believe they can repair it as I have already had 6 replacement phones so clearly there is an issue with the product as a whole. They told me they can not resolve the issue by remote as it is an intermittent problem so I do not see how they can repair a "faulty" phone when the issue is interimittent as I will have to do a factory reset when I send it back which then clears the problem till the next time. I asked customer service to escalate this matter to a formal complaint and that I would like a reply that specifically deals with my concerns, they just replied saying write to an address they gave me, hence why I have turned to this site. I believe with anything in life it's not about things going wrong it's how you deal with it and what a company is prepared to do to put it right. Clearly the answer from Samsung is absolutely nothing.
I was thinking of upgrading next time to the latest Samsung phone. That definitely won't be happening and I shall be warning all my friends to steer clear of them too. I have an apple iPad and apple are absolutely fantastic when it comes to customer care so perhaps it's time to make the switch to an iPhone too, at least I know they won't just fob me off and try to ignore my genuine concerns. Perhaps Samsung could take a lesson or two from them.

Mati ullah Paracha
from Peshawar, NW
I have bought "Samsung Star Pro GT-S 7262" last year 2014.But, now i have faced problem mobile set are hanged. I also visited to Samsung Customer care center Peshawar. No positive response receive. I am brand loyal customer now i m really disappointed from this company.

Hany Ragaie
from Cairo, C
I had a technical problem in my smart phone S3, then I called the customer service in Egypt, they told me the available service centers. I went to the store, they told me it will cost 250 EGP, and I agreed. Then I was surprised that I have to leave my phone for at least 72 hours. When I asked about the other store, they told me we don't know, we are different companies. I came back to the service center hotline, I was surprised again he doesn't know in which store the spare part is available, and I should go to each center and ask myself. I can't imagine a very bad customer service from a well known global company like Samsung. Really they don't care at all about their customers in Egypt !!!

I have a Galaxy S3 and recently it has been performing TERRIBLY!!!! I charged it overnight and its battery went from 30% to 7%!!!!!! and then i thought that the charger may have been out of place so i took it and plugged it in for about 6 hours and the battery went from 12% to 36% and the moment i plugged it out to reinsert the charger, the battery further dropped to 34%!!! Last time it would charged VERY FAST in just over and hour it would be full batter even if it was from 0% even when using it while charging but now its TERRIBLE! THIS IS REALLY MAKING ME VERY PISSED! Not just this, the battery life has also not been good, dropping 1% every 2 minutes when im playing a game and dropping 30-40% overnight when i dont charge it!!! PLEASE FIX THIS PROBLEM SAMSUNG. Also, i have tried many things to fix the problem, change cables, system dump, cache partition clearing, changing battery but none of it worked so PLEASE FIX THIS!!!!!!!

Andrea Rodgers
from Orange Park, FL
My husband purchased a four piece package. The oven, microwave, dishwasher and refrigerator. We moved into our new home and everything looks beautiful. I now have to begin with the bad part of the story. Beginning in the fall the first problem began. We had the technician come and look at the dishwasher the water was showing around the outside of the dishwasher, and the dishes seemed to be wet after the cycle completed. The dishwasher had to be replaced.
Second, the RF28HFEDBSR refrigerator has been given us problems also. The ice maker had to be reset on numerous occasions, and we stopped using the crush ice option. The second visit from Robert Fisher was to replace the motor-auger after coming a second time. The ice-maker continues to be a problem. The ice-maker is so loud, and we both work different shifts, due to our careers. The icemaker can be heard from across the room,and the fan inside is not quiet. We have had the specialist assist on how to calibrate the oven.
Making a ham or even for turkey and dressing takes twice the amount of time that is recommended on the labels. April the 9th my husband was asked if we wanted to replace or repair the oven. Alison from the executive office had us fax over the copy of our receipt to 1- 864- 751- 2882. Allison stated it was still under warranty, and there was no replacement charge. I was called by Lake Electronics to set up a repair time. Kaela from Samsung confirmed we were not getting a new oven. We had to have it repaired first.
Greg the technician replaced the sensor on the oven. Greg and I also read the manual to calibrate the oven again. The technician "Greg" stated in class he was told it takes up to 45 minutes to pre-heat the oven for the best results. I am sorry when I set the oven and it reached the desired temperature ,I expect it to be ready. This is not the way anyone should be treated. I would really like to replace all of the Samsung products please. The second set of appliance that were delivered which I will not discuss the brand. We have not made any repair calls for the second set of kitchen appliances on the same "Best Buy receipt.
Samsung representatives include the following:Nina 8/5/14 #2128845326, Robert Fisher-great technician,Robert 10/22/14, Rose Marie 10/24/14 Reference#2130843642, Nina 10/28/14, Peter 11/29/14 Reference#4127797470;12/8/18,Linda Reference# 25087867,Angel, and Gregg-Technician.

Karen Wilkinson
from Derby, ENG
ordered Galaxy A3 6/4/15 for my daughters birthday, next day delivery. According to the tracking was despatched 7/4/15.out for delivery 8/4/15. I did not receive it. Phoned Samsung no help very rude, said it had to be investigated. Contacted UK Mail, same response, they have no record of my phone being delivered, told me call Samsung. Have made to date 22 calls to Samsung, they keep promising to ring back, they never do, called UK Mail 14 times same respond. Sent all information, copies of e-mails, order no. Proof of purchase, a copy of a note put though the door 5 days ago from UK Mail delivery driver, says sorry he didn't deliver to my address. I have spent £200 on a phone I have not received. They won't replace the phone or refund me because they have to investigate . Terrible service, they have had 11 days now to give me a refund, still waiting, they are quick enough to answer the phone if you are buying not interested if you are complaining. Will never buy from Samsung again. Have now contacted Trading Standards and Watch Dog.

I hereby write in respect to my Samsung galaxy s5 which is just five months old. This particular phone was given to me brand new and factory sealed as a gift from my wife last year October.
If you look at my address details, you will see that I have previously registered one s5 earlier prior to this one which I am reporting to you. My wife told me that she wants Samsung galaxy s5 which I bought for her brand new from shop and I registered it for her with your company on my name.
After a while, my wife wanted me to change as well to Samsung phone because I have been using every apple phone they have been producing. I received the phone from her and at that time, I was using the new iPhone 5s to give it a trial. I then handed my apple 5s to my son to use. Surprisingly, I fell in love with the phone especially some of the features in it like sharing photos etc. without any restrictions as in apple iPhone. I bought a leather flip case for my Samsung and don't even bother removing the white transparent film at the front and at the back of the phone to date.
A strange incident however occurs on Thursday 9th April, 2015 when I woke up to found my phone screen half side blank and the other side as normal. I was surprised because I still make use of my phone around 10:30pm before going to bed and immediately put in the charger to charge it overnight.
I was outmost surprised and called your company to complain of which I was advised to take to Surrey Quays Shopping Centre, one of your outlet repair Centre for examination. The guy there doesn't seems to know what he is saying to me cause he said that he can see a little pressure on the screen and I told him to show me but couldn't and advised me to call Samsung head office back.
This is not a good welcome to me at all because I was even thinking of buying the new s6 in June and I have already signify my interest in buying it because I normally received email product update from Samsung all the time. The more I charge the phone, the darker it becomes and nearly all the screen is now black and have to pack it up.

Sebastian VT
from Chennai, TN
Here i am sending a complaint against a Samsung mobile device. Actually this complaint for my friend he purchased samsung 1200 black, imei no 35189806-5808364 dated on 30-06-14.The phone is not working properly they first change mother board after that it shows complaint again but the service executives attitude was very bad, they said that we can't give you service. This phone not working. We want a resolution urgently from Samsung!

Brenda R. Allen
from Kingsport, TN
I bought a Samsung washer also took out extended warranty. 14 months later the pump went out. The pump has been replaced 3 times the control panels have been replaced 3 times the motor has been replaced. I have over 9 service call receipts. The last technician called Samsung and made an assessment that it was not repairable. Samsung told me they would see about getting a replacement for my washer. I have gone through all the steps they asked me too with not progress. My washer has been out of order since mid Dec.My extended warranty is still good until Oct. I HAVE BEEN PASTED FROM ONE PLACE TO ANOTHER. Please don't let this be the integrity of your company. The tech's all said your products aren't worth buying, don't prove them right.

I have bad screen problems and service with my galaxy3. I sent it in because I had a warranty. It took 23 days to get my phone back. They sent me a damn used phone and my service is aweful. I expected a new phone like I was promised. This phone gets very warm in minutes. I expect what I paid for and the 23 days to get my phone back is unacceptable. It wasn't until the GM from walmart called that they finally overnighted me one. A used one! I would like a new phone. Got that Samsung? A NEW phone not your used, sloppy seconds.

Sharon B Pearl
from South Charleston, OH
I have spent 3 hours on the phone taken my phone to the "authorized" store, had the people at the call center taken my phone over from their end pushed all kinds of buttons Best But pushed all kinds of buttons and my phone does not work but NOW they want me to send them my phone because they can fix it. I am so not liking Samsung or Sprint very much right now. I have a J3 Emerage CHEAP replacement phone because I broke my good phone. They keep asking me to do more and more instead of just honoring the the warranty REALLY SAMSUNG REALLY. I have done NOTHING to the phone it has an error on it that will not come off and was told by the "authorized" store it does not work. So who is lying

Dwayne Pierce
from Huntingdon, TN
I just purchased two Samsung Galaxy J7 V phones from Verizon store in Huntingdon, Tennessee on Saturday 7/21/2018. I have been back to the store for a bunch of assorted problems with both mine and my wife's phone. The problems were from the notification LED not working (which I found out after they tried to get it to work for 2 hours that it just doesn't have) to the alert sounding every minute or so. We made our peace with all this until I came home yesterday (7/24/2018) and found the camera glass that is recessed into the back of the case was broken. We are both in our 70s and are not rough on things. I carry my phone in my right front pocket like I have done for years and have never had a problem. Me and my wife have both had a Samsung S3 for several years and they were great. We have always liked Samsung products and were surprised that this new phone seemed to be so inferior. I went back to the Verizon store to see what it would cost me to trade up to phones with a notification light and hopefully better quality. With the damage my phone had it would cost me about $500.00 up front and $30.00 a month for 2 years. My wife's would be $50.00 up front and $30.00 per month for 2 years. This seems excessive considering we have only had the phones for 4 days. Don't expect Samsung to do anything about any of this but I had to vent. This is the first customer complaint I have ever filed.

Mary McClain
from Roseland, NJ
I purchased a Black Samsung Galaxy Tab E 9.6" 16GB WIFI Tablet brand new in July 2017. May 12th It stopped working so I sent called in and was told how to get it replaced. I emailed Proof of Purchase three times and Extended Warranty that I purchased. Samsung replied it was out of their 1- year warranty. I told them it couldn't be since I only had it 10 months. They found the error and updated my file (they were looking at date it was made by manufacturer not date I purchased it). A part was ordered but then I received an email saying the part was unavailable and they'd be sending my Tablet back unrepaired. Well, this was unacceptable. I called and told them it was not my fault the part was not available. They agreed to replace it. Today, 10 weeks, 10 phone calls and loads of email I still do not have my Tablet. The last Request# was 0011501692. I purchased this Tablet in good faith because I have so much other Samsung products but this is really not acceptable nor is it fair. Is there something you can do???
Thank You,
Mary McClain
706-394-4531
chavileigh55@gmail.com

Sheila Dedrick and Carl Dedrick
from Windsor, MO
I have gotten and samsung tab E from AT & T on nov 14 2017 ,I used the tablet for about 2 months ,it started messing up BADLY, ( 5) I was informed by AT& T that it was an Samsung problem due to factory warrant, I call the service department got it shipping to them it was repaired twice came back to me, within a 2 days ( each time ) started messing up over and over by going i to safe mode , the service kept placing it on the machine and running test , service department it was said it was Okay, if it was ( okay why did it keep going into safe mode.I was informed by replacement department that ,they had (NO SAMSUNG Tab E -- NO STOCK THAT I WOULD BE GETTING A REFUND CHECK OF $ 215.00 at this time I have NO TABLET OR NO REFUND EITHER ) I still under contact with AT&T , for me to get cleared of the contact I have to pay $ 129.00 that is owned
SUGGESTION : 1 , REFUND AND OR GET A SAMSUNG TABLET IS S3 FOR REPLACEMENT AT NO CHARGED TO ME OR AT& T
2. I WILL BE FILING THIS COMPLAINT WHIT MO AG OFFICE AND FTC ,BBB FOR YOUR ACTION
YES I HAVE ALL THE PAPERWORK AND EACH I HAD TO SEND IT TO THE SERVICE DEPARTMENT !!!!
YOU CAN CONTACT ME AT 573-694-3887 OR 573-690-5914 ASK FOR CARL OR SHEILA DEDRICK FOR OTHER PAPERWORK

Mia Ferrario
from Champlin, MN
I have a Samsung Galaxy J3 eclipse and it SUCKS!!!! It took 2 full days to charge. I used different charger and got the same results. The battery life only lasts 2 hours and takes FOREVER load a page. You can only have 5 apps and 30 pictures/videos before it runs out of storage. It is a TOTAL waste of money and you should NEVER buy it. I am SO disappointed.

Wanda Miller
from Winston-Salem, NC
We purchased a Samsung phone in Aug of 2016. Phone worked great, no problems at all. Then Samsung sent out a forced software upgrade in February 2018 that completely bricked the phone. I contacted customer service after being told by Sprint that there was nothing they could do because it was a software issue. Samsung told me to mail in the phone and sent me a label. I was made aware there would be a charge to assess the damage because it was out of the one year warranty. After checking my phone they confirmed the mother board had been corrupted and wanted to charge me almost $600 to replace the board that was corrupted from THEIR software update. I asked how their upgrade was our fault and my responsibility to pay for? The representative just kept saying it is out of warranty.
My phone was fine, no drops, cracks damage of any sort until they sent out their upgrade. It almost seems like they sent out that corrupted upgrade intentionally to damage phones to force people to spend more money. My phone isn;t even paid for yet, but now is just a hunk of junk $700 paperweight because this company does not stand by their products in any way!! I will NEVER purchase another SAMSUNG product again. Guess I'm switching to APPLE from now on for all five of my phone lines.

Deborah Willis
from Chicago, IL
I have called several time since march. now I am being turned over to collections by Samsung finance. I purchased a Samsung s9 because I received and email for preorder in march, when I took it to tmobile for a trade in for my Samsung s7, I was told I had to return it to Samsung and get tmobile and I returned the phone fedex . I have called Samsung several times and they have told me the phone was received. I have told Samsung finance that several times and now they are messing up my credit with a 500.00 bill. what else can I do my email is leanna12003@yahoo.com and my number is 708-705-2378. please help me get this resolved and closed and my credit taken care of. thank you

Pablo Reynoso
from Inman, SC
I wish I can give Samsung customer service a NEGATIVE 5 stars. I've spent the last 2 weeks trying to get my cell phone sent in for repair. I have sent in my proof of purchase, documentation from Verizon stating that the phone isn't stolen and still no resolution. I've done everything Samsung has asked me to do, and all I'm asking for is a return address to send my phone out. Which means I'll be without a phone for an additional 3 to 5 working days. I'm not saying that the people who work for Samsung aren't good at what they do, but their policies and procedures don't work. Their problem is systemic, mean while the customer suffers.

Elizabeth Seymour
from Croydon, NSW
21 June 2018 Elizabeth Seymour Email: sargeantl@bigpond.com
Managing Director
Samsung Electronics Australia
3 Murray Rose Avenue
Sydney Olympic Park NSW 2127
Re: SAMSUNG AUSTRALIA -SERVICE REQUEST 4259751836
Thank you for email dated 14 May 2018, regarding my faulty Samsung "Gearfit 2" watch returned for repair for the second time, on 04 May 2018.
In August 2017, I upgraded my Samsung Galaxy mobile phone to a Samsung Galaxy 8, via the Woolworths Mobile retailer. As a result I received the Samsung "Gearfit 2" as a bonus for purchasing the new Samsung mobile telephone. This is the fourth Samsung mobile I have purchased over the past years.
On 9 March 2018, I returned the Samsung "Gearfit 2" to your Samsung Technical branch at Parramatta, as the device was displaying a message that the back casing of the watch required wiping as the readout on the screen incessantly wanted to read my heart rate. About this time the rear casing of the device became dislodged.
The warranty repair was finalised on 13 March 2018, with the billing number quoted as (4256272323) and the service report stating:
DEFECT DESCRIPTION: - Battery discharging – Exposed heart rate sensor.
REPAIR DESCRIPTION: - Replaced PBA – Battery – Rear tested OK
From the date I collected the repaired device it operated according to its specifications, with the exception that the device required re-charging on a daily basis, which concerned me as I was under the impression that this device did not require re-charging on such a regular basis.
Approximately on 10 April 2018, I noticed a dark patch at the top right hand corner of the face of the watch. I didn't take much notice of this until I noticed it never cleared. The device continued to operate as per its normal specifications, but still maintained the dark patch on the top right of the screen.
On 23 April, 2018, I was a passenger in my husband's vehicle travelling to the North Coast. At the start of our journey the device was still operating, apart for the aforementioned darkish patch at the top right of the screen.
Approximately 2 hours into our journey, whilst seated in the vehicle I noticed that the "Gearfit 2" screen displayed a white line running slowly from the top of the screen to bottom of the device. At first this line was very slim, but over the next few hours, whilst still seated in the motor vehicle the line became wider. After short time the device completely malfunctioned.
Upon my return to Sydney I attended the Samsung Office at Parramatta to have this device serviced. I fully explained to the Service technical officer what had transpired with the device whilst I was seated in my husband's car.
On approximately 7 or 8 May 2018 I received a call from a young man who informed me that the service technician had advised that the watch had experienced damage not covered under warranty. I immediately questioned this assumption and was not satisfied, as I had not damaged the watch in anyway. I informed this person that the device had been repaired approximately 3 weeks prior under warranty and I requested to speak with a supervisor.
He advised me that a Case Manager would be assigned to me which would take approximately 48 hours and they will call me to discuss the repair. At 1.51pm on 11 May 2018 I received a call from one of your staff members named Brian. I had left my phone at home and was not able to return his call. Brian called me again at 12.10 pm on 12 May 2018, and as I was indisposed I was unable to take the call, and left another message for me to call back.
I rang back at 2.20p.m that date, but due to the lengthy wait time I terminated the call. I rang again at 3.30 pm on the same day and asked to speak with Brian. I was told Brian was unavailable; I left a message for Brian to call me back.
I rang on Monday at 10.16am and spoke with Janei. I explained to her that I was returning Brian's call and I would like to speak with him. She said I will just put you on hold and to ascertain Brian was available. When Janei came back to the phone she told me Brian was not available and she would attend to my call. Then Janei proceeded to tell me what I was already told nearly seven days ago with no resolution. To say this made me very angry which as an understatement!
My assigned case manager was always too busy to speak with me so now I had another person telling me I had damaged my watch and there was no further resolution available to me. When I commenced to inform Janei that I did not damage my watch, she commenced to start calling me "Ma'am" which I found to be extremely condescending. This condescending tone in her voice I found to be insulting and extremely patronising and very unprofessional. I continued to remind Janei that my name was Elizabeth not "Ma'am". I asked Janei for the General Managers name which she refused to supply to me. She stated that she was not allowed to provide that information.
I expected a more professional approach to a customer than what was provided to me by your staff member Janei. I found her manner very dismissive to my concerns, and in fact her customer skills were appalling.
Over the past few years, my husband and I have purchased three Samsung mobile telephones, coupled with a very expensive Samsung television purchased in 2017. I have grave concerns, emanating from my recent experience with your Technical staff relative to my current issue, as to the level of professionalism I or my husband may receive if we have any further problems with our current Samsung products.
I will strongly reiterate that the "Gearfit 2" device was in no way damaged by me or any other person, no only from the date of receiving this device in 2017, but from the 13 March 2018 when it was returned to me after being repaired under warranty. The only defect noticeable to me was the small dark patch at the top right of the screen which I had noticed on or about 10 April, 2018. In fact the device had not been worn by me, four to five days prior to leaving on our journey to the North Coast and up to the date of leaving, the device was operational, apart from the continual need for the device to recharged on a daily basis.
The very minute scratches on the metal casing outlining the face of the device may have been caused by a small and light bracelet I wear on my left arm. It also might be noted that there is no damage to the face or band of this device.
In closing, I wish to be made aware of what evidence the service technician availed himself of, to arrive at the conclusion that I had "knocked" or damaged the device, either by my neglect or my omission.
It might be noted that my husband had an issue with his Samsung '5' mobile telephone some weeks ago. He attended the Technical centre of your offices at Sydney Olympic Park where his mobile was examined by one of your service technicians, as the phone was unable to be charged. This technician informed my husband that his preferred option was to purchase a new Samsung mobile telephone. He further advised my husband that the charging port was damaged and the mobile telephone was now unrepairable. Upon his return home, he utilised another Samsung charger, and found that this charger fitted the charging port and that the mobile telephone was able to be fully charged.
Does this experience call into question the abilities and knowledge of some of your technicians.
I thank you for taking the time to peruse my letter of complaint, and sincerely hope that you can assist in rectifying my present situation.
Yours faithfully,
Elizabeth Seymour
Further Feedback
On 10 July 2018, I finally received a call from Brian from Samsung Customer Service who left a message on my phone. I returned his call the following day, 11 July 2018 at approximately 9.10a.m. When I returned his call he said to me "firstly I would like to apologise for not being available" "but we are very busy and that's not your fault". Really! I don't care about your availability it's about the poor service and the attitude from the customer service team. Brian continued, with letter in hand "Now I want your feedback" "Oh and the decision still stands". Why ask for feedback when you already have my letter? I asked Brian has your Managing Director read the letter I addressed to him and he said "No! I will forward this onto him if you want". Yes please Biran as that is who it was addressed to and cc to your Service Manager.
My dealings with Samsung Olympic Park have been atrocious. The complaints are handled poorly and without professionalism. I will no longer purchase Samsung products because of the poor service I have received and I will continue to tell people about my poor experience.

Carleigh Cartmell
from Waterloo, ON
I wanted you to be made aware of my recent experience at the Samsung Experience Store in Eaton Centre, Toronto Canada. I went to take in my broken A5 (2017) phone that I bought in December (2017) and was having issues while I was on vacation.
The employees on the bottom of the store were friendly enough but it all went downhill after I went upstairs. There was one employee at the service desk, he was seeing another customer so I stood by the counter waiting. There was no greeting, no "I will see you in a minute." Fair enough. But those customers left and this service guy still deliberatly ignored me. He answered the phone and went to the back a few times.
After about the third time he came back from the back room after about 20 minutes he decides to help the guy who came way after me first. Saying it "will just be a minute". I am a very patient person and if it was just this that happened I wouldn't have bothered complaining.
So I drop off my phone for a repair after he finally decides to talk to me and treats me like I'm a waste of time and space. I mention that the touch screen stopped working when I was on vacation. Everything else about the phone was working perfectly even the lighted part of the screen. It could be because I got caught in a rainstorm but the phone screen didn't seem to stop working until a day later. It's only 6 months old and I hope it's a fixable issue. They say sure we'll have our techs take a look. They mentioned if there is water damage on the inside of the phone that is not covered under warranty. Hence the careful phrasing "water resistant" not water proof, but I have hope, because this is the first time it's gotten wet and surely one rainstorm won't damage the phone. And I started having the problem days after the incident. "Come back in about 3 hours." So I went away.
I must mention the employee who helped me when I got back, was very lovely and helpful. He goes back to talk to the tech and says sorry they found liquid damage on the inside of the phone, so I new screen will cost you approx. $260. I say "okay I'll think about it." And it takes them about another 20 minutes or so to give the phone back to me. This makes no sense due to what happens later in the store.
Fast forward to me driving back to my home in Waterloo. I decide to take it to a Samsung Authorized Repair shop. Little do I know they open my phone and find NO SIGN of liquid damage. Meaning the people at the Experience Store did not even bother to open my phone. They made an assumption, told me they were doing something and did not bother to do their jobs. Now I'm a poor student, so imagine my surprise when I find out that my phone could and should be fixed under Samsung warranty but they did not bother to check.
I am so disappointed in the Samsung brand and this store. I should also mention, this is the first time ever I have contact the company itself to complain and I have working in customer service so maybe the first guy was just having a bad day. But to me this whole situation is unacceptable.

Lindy Myburgh
from Sasolburg, FS
about my Samsung S7edge that was handed in at one of Samsungs repair centres to replace a screen. It was done in January. Now the repair centre closed down, I have no phone but still pay for my contact. Since feb I tried to resolve the problem and they are still busy with it. its 6 months now and still nothing. even the manager at the complains department said he don't know what to tell me anymore. This is really unacceptable and I need it to be resolved.

Ajay Das
from Siliguri, WB
Mare bill no.4263465687 service centre no. 0008350794 10 din se mare phone service centre ma para ha.sir 10000/- dam ka or ek mobile rakhna mare liye possible nahi ha so sir please help me.my mobile no is 8942983184

good day
I bought a Samsung z4 in January 2018 I am starting to learn the difference of it and android once but now I have been having an issue with the back button as I have to restart the phone for it to work almost every day not sure how many times a day. the issue of me taking it back to edgars for repair is I will have a stay for two weeks or more without a phone.

edward hubster
from San Antonio, TX
POOR PHONE SERVICE
TO WHO IT MAY CONCERN
As I have what I think is way too many problems. I would like my refund and an exception to policy and authorization to return the two phones that I have with no penalty. I am 77 years old and cannot afford to have my limited funds tied up my your company.
I am very unhappy with Samsung. For over a month now I have been trying to get my refund back. You can look at my account Edintex@satx.rr.com. Of one error Edintex@satx.r.com
I ordered two phones or at least that is what I thought But I received 4 Samsung 9 Cell phones.as charged on 5/19/2018 841.09, on 5/18/2018 841,09 on 5/18 2018 833.51 and again on I was charged 833.51 on 5/18/2018
On 5/19/2018 7,58 paid for return label returned one phone on that label
Another phone was returned as I did not sign for that phone
I currently have two Samsung 9 phones numbers 358212090002055 358212090006767 One was Violet and the other was Coral Blue
One order number was DJ03WO0SS I do nor have the other numbers. As my computer had a hard drive failure .
06/01/2018 DRI*SAMSUNG 10380 BREN RD W MINNETONKA MN USA Refund 833.51
05/19/2018 DRI*SAMSUNG 10380 BREN RD W MINNETONKA MN USA -7.58
05/19/2018 DRI*SAMSUNG 10380 BREN RD W MINNETONKA MN USA -841.09
05/18/2018 DRI*SAMSUNG 10380 BREN RD W MINNETONKA MN USA -841.09
05/18/2018 DRI*SAMSUNG 10380 BREN RD W MINNETONKA MN USA -833.51
05/18/2018 DRI*SAMSUNG 10380 BREN RD W MINNETONKA MN USA -833.5

Bailey harvey
from Carthage, TX
I bought a brand new Samsung note 8 in September 2017. Not long after, I dropped the phone 3ft on to CARPET and it caused a hairline crack. That's my first complaint. Second, this month, June 2018, the phone went dead and no charger would work. It wouldn't come back on. Nothing!! I contacted Samsung and was told it was a known issue and it was under warranty so it would be corrected. The tech guy I talked to asked if it was caused by physical or liquid damage. I said not to my knowledge but it does have a crack that happened right after I got it but it has worked for months up until now. He assists me in getting a shipping label to send my phone in to the repair center. Next thing I know, I got a bill for $658.19 to repair my phone because it was not under warranty. Come to find out, the small crack voided the warranty and NOTHING was said about that when I was talking to guy about the issue. They sent me my unworking/unrepaired phone back. I've got a $1000 Samsung paperweight now. Not to mention. I've got a baby on the way and that phone was my only way to get a hold of anyone Incase anything should happen. Im borrowing a phone now. I still owe Verizon $560 for that non working note 8. I'm stuck paying for a phone that doesn't work, and the reason it doesn't work was beyond my control.

Larry michalski
from Chicago, IL
I would not even rate it bought a washer and dryer 6 months ago and the dryer broke down. Service is a nightmare. Would not come and fix it.took for ever to get reimbursed. Thes__hit we had to go through to get it.im telling everyone I know and don't know about it I would rather wash my clothes in the creek then ever buy another Samsung product of yours again.larry

Larry michalski
from Chicago, IL
I would not even rate it bought a washer and dryer 6 months ago and the dryer broke down. Service is a nightmare. Would not come and fix it.took for ever to get reimbursed. Thes__hit we had to go through to get it.im telling everyone I know and don't know about it I would rather wash my clothes in the creek then ever buy another Samsung product of yours again.larry

kristen hodges
from Burleson, TX
My phone updated yesterday. All is good except I am having a problem keeping the badge numbers on my notifications after either just opening the app and not the actual message or one of the notifications or if I dismiss one of the notifications on the bar. It is important in a lot of instances to have it shown how many notifications there are within that app. Not sure why ya'll thought it was a good idea to dismiss the number of notifications before even opening the message. I've tried multiple things, read multiple threads to try and fix this problem but nothing is working and I see it is a part of the update. If ya'll could go back to showing the number of notifications until the user personally decides to do away with the badge numbers or actually going into that one thing to dismiss notifications separately.

Pinkal Soni
from Ahmedabad, GJ
Dear Team,
Service Request Reference No: 4259802563
My Samsung Refrigerator was purchased in April, 2012. Since last 3/4 months, our refrigerator has some ongoing issues of cooling. In March, the engineers came and solve gas leakage problem (that is what they identified and claimed to solve it), charged me heftily now again in one months time, it is not cooling.
Another technician came to our place yesterday investigated the machine and said since you are putting untensils with water to make it ice in freezer section, our fridge is not cooling. How rubbish ? When we tried countering his explanation, he started giving us lame execuses and compared old timer products Vs new products.
We did not want to argue with him so let him go and waited for another day without keeping anything in freezer section to see the effects.... The result was same no cooling effect and no ice cubes in ice tray.
I want to register a complaint against this technician - Alpesh Patel and Samsung for their poor service.
Regards,
Pinkal Soni | 9909000361 | pinkal@sevennhalf.com

Fernando Vallejos
from Markham, ON
I got two Galaxy S8 back at the end of Feb 2018. I started having problems with the chargers not even a month later. I requested warranty on the chargers and wires after it was diagnosed by their own technical support. I am still waiting for the charging wire. I have spent lots of hours of my time on Online Chat and phone calls with Samsung trying to figure out why it has taken over a month to solve my problem. I keep getting the run-around about how long it's going to take and why I wouldn't get it all at the same time. There call centers are all outside of Canada and the USA so the people have no idea whats going on. I have requested a manager numerous of time and I only get the on-duty supervisor who says there is nothing he/she can do. I am still waiting for them to resolve this, but I don't think I will be buying another Samsung phone any time soon.

Jerry Hartless
from Waynesboro, PA
Did a bios upgrade on my Samsung Televsion today which did not go well. I called tech support but no one that I spoke to their could help me either. Totally untrained with no resources and no way to even begin to help the customer. Eventually, I was able to resolve the problem myself. As a result of this I emailed all of the Samsung Senior Management in Japan about my terrible customer service experience. Twice in fact. Any company with this pathetic of customer support is on the way out. Drop the stock now if you own any. No doubt on Monday a lot of people in Japan are going to have a bad day! Hopefully, they will get fired because none of them are doing their jobs.

Bobby and Pat Flora
from Lawrenceburg, KY
I called your customer care on 4-2-18 and explained my mom and dad bought a Refrigerator in 2016 four months before it was installed in their new home which the refrigerator was installed in February 2017 by HH Greg which now it out of business. I explained there are numerous bulletins on this refrigerator and in February the ice maker when bad which you replaced under warranty. In April we noticed the freezer was not working in which we lost the entire freezer full of food. My daughter Cheryl Peach called into customer service explaining everything above and she offered to send a repair person or get the entire purchase price back for our inconveniences. I decided with the problems I had already experienced I would choose to Get a refund and purchase a new refrigerator and my daughter sent the receipt in and the lady from your customer service called my daughter with Refund Order Ticket # 4147177211 and with the amount of refund being $1,495.99 and that in one to two business days Samsung would call with how she would want refund either by direct deposit or Check. The email I sent receipt to was Snaecr_g45@sea.samsung .com and she said it was successfully received. She then called back a 2nd time to confirm address was still the same as receipt. Yesterday I sent email to confirm when they might receive the refund and customer service informed me it was denied for being out of Warranty? No one ever called to tell us such and knowing we were purchasing a new unit depending on repaying for a new product with the proceeds of this refund...... You have no one that services this area for Samsung and then your customer service is the pits.... If this is not immediately remedied I will be contacting an attorney or taking you to small claims as I still have the voice recording of the refund that was promised to my daughter. My daughter also asked if they would want the old refrigerator back and your customer service said no have Lowes dispose of it when they deliver the new one. As we still have the old one that is barely over a year old after installation. I will never purchase another samsung product as you CLEARLY don't stand behind your product for the price you pay.
Hopefully your will remedy if not I will be seeing you in court with my voicemail your customer service left as proof of refund.
Thanks
Pat and Bobby Flora

Kenneth L Glass
from Camdenton, MO
My Samsung Galaxy S8 died during a call. It would not start, charge, soft reboot or hard reboot. I was instructed from Samsung to send it overnight and they provided a UPS pickup ticket. I delivered it to s UPS store and they received it the next day. It sat for three days. I received an email stating they were repairing it and it would be 3-5 business days to return it to me. They then sent another email 2 days later saying they had my phone on hold waiting for back ordered parts. I then received an email stating they could not repair my warranted phone and were going to send a refund, after they contact me with in 24-48 business hours. That time frame was not followed and I have been on a constant phone loop with Samsung from 800-Samsung to an ECR and then to parts who immediately route the call back to 800-samsung. this continues until my patience fails and I hang up. All I am interested in a new S8 or refund of $672, which is the purchase price I paid for the phone.

Kim Rayburn
from Sterling Heights, MI
Do not like new update for note 8. You took away the option for text tones for contacts. I will be looking for a new phone because of this. I need this feature for work and this was the dumbest move ever. Hundreds of thousands of people are not happy about this. Needs fixed or lose customers

marianne meekhof
from Alto, MI
I bought a refrigerator from HOME DEPOT in july 2017. Less then 30 days later it stop staying cold tempt goes from 40 to 50 . I went to store and they did absolutely nothing. All they did was give me your customer service # I will never shop there again I have called your C.S.Aug Sept Oct Nov Dec 2017 JanFeb March 2018 .No one has every call or e.mail with any information You do not have the best C.S. department This whole situation has been unbelievable . No one has offered a repair person or just bring me a refrigerator that work This needs to be made right case # 4145812762 e.mail mariannemeek@hotmail.com P#6164604581 Marianne meekhof

Debbie Sinclair
from Irwin, PA
I bought a Samsung dryer in February of 2017; 2 weeks ago the belt broke and it cost me $180 to have it repaired...how disappointing.
The repair man told me never to buy Samsung appliances since he receives numerous issues for repairs for your products.
I did not register the (dryer) appliance as your unfriendly website would not accept the serial number...I tried shortly after the purchase and again recently.
No more Samsung appliances for me!

Natasha S
from New York, NY
I made the horrible mistake of buying a SAmsung dishwasher from Best Buy. It never really worked, we keep calling fr issues and they came out and keep replacing parts. Then, the last fail I called and it was just "a few days" outside warranty. We should have keep the unbrand 1960 dishwasher that was in the house before because at least at worked.
I will never buy another samsung appliance again!!!

Sharon Jansen
from Chicago, IL
I traded in 2 phones in December 2017 for 2 Samsung galaxy note 8.In February I was charged $200 because they can't find one of my trade ins.I have called almost daily for 3 months and have been transferred all over the place including overseas. I am always told the person before either didn't fill out the correct request or did not file it with the correct department. I have spoken with numerous people and supervisors. I am told to call back in 3 to 5 days. I call back and still no resolution.I have held off disputing the charges hoping to resolve this but have gotten no where.I am a loyal Samsung customer for years but I will be reconsidering this. I have gotten no where but the run around.

Robert Peterson
from Mount Vernon, WA
I bought a 65 inch 4K TV that was no longer able to power up after just over a year; therefore being out of warranty. However, I was given a one time accommodation to have it fixed. Every time I contacted a service center, in which I was told to arrange the repair, they informed me that they do not service my area. This went on for a few weeks; and several service centers. I kept trying (via telephone and chat) to rectify this situation with your support personnel, and EACH time I had to start all over again trying to explain the situation; just kept going in circles. Finally, due to pure frustration and anger I just gave up and decided to just discard the TV; which was just about 2 weeks or so past the warranty period. So I ended up buying an LG (which I should have done from the start as I have other LG products that have never caused me problems, but thought I'd take a chance on a Samsung TV.....BIG MISTAKE!!!) I also had a new Samsung BluRay player (that I bought at the same time that I purchased the Samsung TV) which was new and working. However, when I discarded my TV I was so frustrated with Samsung that I threw the DVD player away at the same time. just so I would not have ANY Samsung products in my home. And, I 'never' will purchase ANY Samsung products again!!
To have Service Centers that will not honor your products due to distance (do not want to send a technician as it is out of their range) is absurd. And one of the Service Centers that 'was' in my area (less than 10 miles away) said that they no longer provide service for Samsung products (perhaps due to the fact that their products require too much service). Anyway, as stated above I will never buy 'any' Samsung product again. Also, I have told many of my friends and relatives about my experience with Samsung, so it is likely that they too will not take a chance on any Samsung product either.
All of this took place a few months ago in January 2018. However, it has taken me this long to express my feelings regarding my experience so that I can let my anger and frustration abate. Not that you will, but you can review all of my correspondence with Samsung regarding this issue. I am now, and will always be from this point forward, a loyal LG customer. My experience with Samsung has been the most frustrating and annoying one that I have 'ever' had with a company in trying to get an issue resolved; to have one of your products fail in just a short time tells me a lot about the quality of your products.
Never Again!!
Mr. Peterson

Thomas L. Jones
from Casstown, OH
I dropped-off my Samsung Galaxy 8 phone to have the broken glass replaced and during the repairs, the UBREAKIFIX Samsung Authorized repair store technician deleted programs/aps on the phone that permits the phone to compete outbound calls and receive inbound calls. The phone was working properly prior to the Authorized Samsung UBREAKIFIX repair technician tried to repair my phone. Now, I have a Samsung Galaxy 8 phone that's unable to complete outbound calls and receive inbound calls. Of course, UBREAKIFIX technician and store manager claims, it was not their fault that the phone they fixed doesn't work. They replaced the glass as requested. This scenario is truly ridiculous. Please in the future, Hire Competent repair personnel that know how to repair devices without causing additional damage to a device and then they claim their repairs did not cause the device to operate properly.

David Warrick
from New York, NY
My washer is only four months old and quit working. Called their customer support and they were closed! Went online and talked to someone on their chat line. Had me jump through numerous hoops to self diagnose the problem. Gave me a number I could use if the problem persisted so I would supposedly not have to go through another 45 minute ordeal. The problem persisted so I called back and gave the number. Nope. Had to go through the same hoops and questions as before. Another 45 minutes later problem still not fixed and no appointment for anyone to come to the house to diagnose. Went through this AGAIN and this time, after another 45 minutes, was finally given a link to supposedly set up an appointment. Filled out all info on the link and waited............... I finally got a call two days later. No appointment though. Gave me more hoops to go through to troubleshoot and self diagnose. Did not work (of course). Had to call them back. Finally got a name and phone number of the company who does their warranty work.....they are in another state!!!! The soonest they said they could come and check it out is over a week away! This would be almost two weeks since the washer quit working. In the meantime I am stuck with a new washer that doesn't work and a pile of dirty clothes. I will never purchase a Samsung again.

Wong
from City of Victoria, HCW
First of all, I need to apologize to you! Because I don't know your display is unwelcome children to play it.
So my child (2years old), he was in your Hong Kong Kowloon Bay branch to play the VR joytick display on March 13. And without my knowledge your display is unwelcome children to play it. And then your staff is very serve faithfully to guard the VR display and immediately to stop my child and severe to scolding my child.
Actually you should very appreciate your staff to guard your open to everybody (ONLY UNWELCOME CHILDREN) to try it the display.
And I talk with your staff same day, he say my child to put and drag the VR joystick rope and put out the length will give rise to the burglar alarm to come up. But as per my handmaid inform my son only take out joystick within 5 second and put out the rope length is very short, but your staff already very severe to scolding my son.
In the meantime, I really want you to help and check with your HK - Kowloon Bay shop the CCTV. I want to know my son take the rope is how long and he play how long time, why your staff need to severe to scolding my son. Do you know because your company unwelcome my son to play your display (I don't understand why no to show do not welcome children to play your display the instruct) and severe to scolding with him. Therefor my son is very fear and cry every day.......... Don you know the serious.......... so we must to know & check your CCTV and then we really don't understand why your company unwelcome to you your display, this is child discrimination?
And I hv check with HK office is don't to check and just ask me to call back your Kowloon bay shop................. I really disappointed your HK CS the handle method.......

Dawn nugent
from Boca Raton, FL
Samsung. Wa456drhdsu. Washing machine vibrates when spinning very hard it's shut off this machine doing the same thing over and over Baugh from brands mart in wpb florida on 6/15/13 for $720,67
561 ,729,2794 or561,541,4669

Dawn nugent
from Boca Raton, FL
Samsung. Wa456drhdsu. Washing machine vibrates when spinning very hard it's shut off this machine doing the same thing over and over Baugh from brands mart in wpb florida on 6/15/13 for $720,67
561 ,729,2794 or561,541,4669

Dawn nugent
from Boca Raton, FL
Samsung. Wa456drhdsu. Washing machine vibrates when spinning very hard it's shut off this machine doing the same thing over and over Baugh from brands mart in wpb florida on 6/15/13 for $720,67
561 ,729,2794 or561,541,4669

I am using a lot of Samsung devices. 10 months ago I bought a Samsung TV 4K 40" ( at this moment not sure for the model full name ). Since me and my boyfriend are working every day, and we are out almost all the time, the TV is turned on 6-10 hours per week (max ).
6 days ago, the TV suddenly lost the image and there is only sound. So all we were able to see was black screen. We tried to follow the instructions on the official Samsung site for solution ( https://us.community.samsung.com/t5/forums/v3_1/forumtopicpage/board-id/... ) and since it seems the problem is in the TV, that means our TV will need to be serviced.
As per that I called first Samsung call centre. They took my details and they said they will reach me. Now, this is 4th day, that I receive their answer that they are waiting for the parts necessary for the TV. IN THE CAPITAL OF BULGARIA, SOFIA, WHERE THE POPULATION IS 2.000.000 PEOPLE, THEY ARE WAITING FOR THAT PART 4 DAYS ! But, that is not the biggest problem.
Apparently, the servicers are working in the same time as the clients and not working on Saturday ( I am human also, I understand Sunday they need to rest.) . So, the normal working time in Sofia is usually 09-18. My working time is 10-19.
AND THEY WORK UNTIL 18 TOO. IS IT NORMAL ??? even if someone is working till 17, in this big city, you need at least 30-40 minutes to get home. And every other normal service is working on Saturday too, since the service is build to assist it's clients as per the need and the type of the service. And this service is working 5 days, in the period when the clients are at work and cannot stay at home and wait for this ...AMAZING.
0 STARS FOR SAMSUNG, FOR EVERYTHING related with you, Until few days ago, I was thinking the opposite.
I am waiting for the "TECHNICAL SUPPORT " THIS DAYS, AND IF THE PROBLEM PERSIST I WILL FIGHT FOR NEW SAMSUNG device.

mary walker
from Port of Spain, POS
i purchased a mobile model numberSMG955F from digicel Tobago.I made two phone calls and the phone went dead.I took the phone back just after 30 days.I was informed that I had damaged the phone port and charger and therefore warranty void.I took the phone to a place that repairs phones who stated they could find nothing wrong with the phone in particular no damage.I have had numerous chats with Digicel Customer services in Trinidad.I have now taken the phone back to Digicel who will check the phone again.All this has been exceedingly onerous and to date I am still without a phone

Jacqueline Cortes
from Winter Springs, FL
I have been going back and forward for Samsung Promotions department since May 2017... They offer me 2 Reward Certificate codes and I was only able to use 1 code and as of today I'm still getting no more with the customer service department my claim#84112 and the rewards code are (KKKBHZMAZ & KK8GHZBAZ. When I purchase 2 of the S8 and back in May they in the offer the Gear VR for each phone that's where the Reward Codes were offed. This is very much unprofessional for the Samsung Promotions department to treat there customers like this and I'm very much upset...
Here are the 2 phones lines 201-993-2523 and 201-905-4848 (which this line has been changed)
Thank you

We bought a new Galaxy S8 phone for my husband on Black Friday. On the day after Christmas, the phone would not turn on. We called Samsung Customer service and were advised to take it to be assessed by a local business. We did as instructed. The business said the phone was completely unfixable. We called Customer service and were advised to send it in to be replaced. They provided a shipping label to send it via email. We sent it to the address and waited. The phone had been signed for on Jan 2. I began to call CS again a few days later. No one had any idea of what I was talking about. So, I drove to the location on the shipping label. It was a Samsung site, but they "don't accept phones there". I had to call the police to get an answer because they refused to talk to me. The officer found out that they may receive the phones, but they ship them somewhere else, but they don't know where they would ship it. I have spent HOURS AND HOURS since Jan 2 attempting to get resolution. I have been told that they had to find the phone first, well they did. They I was told that they have to assess it, well they did and confirmed it will not turn on. They then said the replacement phone would be here in 5-7 days, 3 weeks ago. I called again last week, I was told 2- 3 days, Still nothing. I have asked for tracking number, I get nothing. I spoke to a lady named Veronica this week who assured me she would work on it and get back to me. She gave me false contact information. She also requested that we get something from Sprint showing the device had been activated, which I did by driving to a Sprint store for her and emailing it. I have tried to call customer service again, and they want me to continue to repeat every detail over and over again. It's like groundhog day with this company. We are at a wall because we aren't able to get any resolution. During all of this my husband has been in the hospital at least 50 percent of the time, or we are driving to another city to go to a different hospital because he is cared for between 3 hospitals that are 5 hours apart. Whatever happened to customer service?

Kerry Evans
from Kerrville, TX
I ordered ear buds from Samsung direct in OCTOBER, it is now FEBRUARY and I still have not received the product I PAID FOR in OCTOBER. I have made numerous phone calls and spent I don't know how much time on hold being told that there would be an investigation into the matter by the "investigative team" and it would take 30 days. Well we are on the 4th month of investigative work and still NOTHING???
My order reference is 558364 and my investigative number is 795027.
Please, for the love of GOD, help me with this matter so I don't have to call back AGAIN.
Kerry Evans
1792 FM 256 w
Woodville, TX 75979

My complaint is YOU DONT HAVE ANY CUSTOMER SERVICE....I purchased a Robot Vacuum...used it 5 times and already crapped out. I have gotten the, "OLE` RUN AROUND" from about 5 customer service people. NOT my dept...I`ll Transfer you to someone that can help...Hang on... This has been going on since 10 am this morning. I started with "chat"...what a joke that is...You have set up a great system to get rid of someone needing help...just keep transferring them to some one else and they`ll go away. I don't expect ANYONE will contact me. The less customer service you give the greater your profit. Your customer service "SUCKS"....Don`t worry tho...I`ll advertise for you. Your ROBOT Vacuum will be in with the trash Thursday morning.
LEE WENZ

Gary Arrington
from Canton, NC
Do I have to even give it one star?
My 3 year old Samsung washing machine developed a leak about a month ago. The repairman found the hose that was leaking, but the replacement hose is "NLA" or "No Longer Available". I've been dealing with Samsung customer service for over a month now and getting no where. I have posted a video on YouTube about my problem and will try to link it here. https://www.youtube.com/watch?v=LVowmXNUAbw

Shantelle Du Plessis
from Vanderbijlpark, GT
Hi
I have a Samsung GALAXY A5 .It is on contract with CELL C I have the phone for 1 year and few months about 2 months back the phone went in for repair! The battery swollen up the phone got very warm at times.I'm using the phone every day for work and private and it started getting warm again (VERY WARM)! I even got a message the device is over heating and I turned it off! I'm unhappy with my phone it whas in for repair I whas without a phone for a week!! and now it's giving problems again! My phone is still new and I'm having all this problems now!! So now I have to take it in again for repair(for how long this time before is gives me problems again! Or if the phone burns out what then!!!!!
I belive that SAMSUNG'S phones dount just last for 2 years!
Please help me if you can!
Thank You
Shantelle Du Plessis

I purchased two washers and two dryers (Samsung). Two orders. On the same date at Home Depot. The second order was delivered in a timely manner on the original delivery date. My first purchase delivery date has been changed eight times. No one at Samsung can give me definitive answer (why). Same name, same purchase payment. Samsung is incompetent to the highest degree.

Mark Jacobs
from Johannesburg, GT
Most of my things in my house is samsung . Have . a double door fridge with ice and water despencer i delt with a couple of chancers then decided to have it done through samsung wat a desaster i have emptyed my fridge 3 times every time samsung is coming and never comes what contractors are used to waist peoples time then i will rather get that guy from the street to fix my fridge before using samsung your company is a waist of time and money and will never buy a samsung ietem in my life again

Richard Dunn
from Springfield, MO
Dishonest customer service and repair centers. Lied and destroyed my Note 5 phone.

cristina austria
from Erwin, TN
Placed an order for kids tablet on Nov 17th and since hasn't been shipped or my complaints been resolved. I've emailed several times with the promise back of Samsung handling this promply but to no avail. Its been almost a month since the order was paid for and confirmed, but still no shipping details. This is ridiculous and will never purchase from Samsung again

Fraudulent Warranty by Samsung Pakistan.
I purchased a side by side fridge made by Samsung last year in December. This fridge comes with local warranty, almost a month back its performance start deteriorating. Last week I called their customer care number and after getting 3 different call numbers I eventually reached their call center. I was told that I will be contacted soon by service person that I was on last Monday.
They visited my house, checked the warranty card which is available with me and told us that fridge has issue of gas leakage (within almost 11 months) and they will have to fill gas and repair leakage for this. That they will do by next day, but on next day I received a call from them asking additionally for purchase receipt of my fridge that I don't have with me anymore. When I told them I do not retain purchase invoices and it is not required either, they said our Company has made this policy 2 months back.
I read through their warranty card very carefully but did not find a single work about availability of purchase receipt to claim responsibility. While they are denying me my legal right.
I want your support, to stop Samsung Pakistan from fraud with their customers. To start they should provide quality products that don't falter within 1 year and if at all it happens, they should honor their commitment as per warranty card.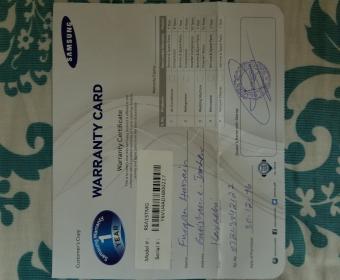 Leslie R
from Tuscola, TX
Our 4 yr range almost burned my house down due to an electrical defect in the control panel. Thankfully I was home and it was during the day.
Said they can only send a repair man out. I told her there was no way that was going back into my home. My children could've been injured or worst died. Very disappointed.
Have feedback for Samsung?
Thanks for your feedback!
Sorry. Please try again later!