Midas
Midas Complaints Continued... (Page 1)
88+ reviews added so far. Upset? Call Midas corporate: 1-800 621-8545

Tom swank
from Dayton, OH
Had them work on my 2010 Chrysler 300 2.7 L V6. The job was to replace a fuel injector. After getting the car back they informed me that I had a fouled plug that would need to be replaced which I then told him I would do myself. Roughly a week and a half later I changed the plugs which required me to remove the intake manifold which is what they had to remove to replace a fuel injector. When I moved the intake manifold I was very angry to discover that none of the intake gaskets had been changed and my PCV valve hose which is plastic on 1in had been cracked and wasn't hooked back up it was just hanging on the manifold. The next day I went back to Midas and inform them of the problems they told me that they would order a new hose for the PCV valve and I told him that I'd want compensated for the gaskets that I had to buy and I told him that I was expecting some labor money back for having to replace the gaskets which he agreed him being Chris Long which is the manager of the Riverside Ohio Midas on Airway Drive. The next day I showed up they gave me the hose and then tried to give me a free oil change in return for the money that I spent the time that I spent to go get the gaskets and my labor. Now Granite this job cost $352 when I had to work done with them they charge me roughly $105 for 2 hours labor to do the job I told them that I thought it would be fair to get up one hours labor back for happened to replace the gaskets and that would cover the cost of the gaskets in the labor of me having to do it they absolutely refused and said all they would do was give me a free oil change this is entirely unacceptable told me that I had to change the plugs anyway I had to take the manifold off anyway which is absolutely ridiculous if I didn't have to change the plugs I never would have known that they didn't change the intake manifold gaskets. I told him what if something would have happened later on down the road you would want to charge me another two hours later to take the intake manifold off again to fix the gasket problem that I would have never known that the gas cans were changed and he told me that the only thing that would have happened was I've had from vacuum leak can I get for gas mileage told him that was completely unacceptable and I said I would be out again because and not only just money but I'd be out time again for having my vehicle in the shop when it should have been replaced begin with you take the top half of a motor off it's mind-boggling that they didn't replace the intake manifold gaskets I just mind-boggling

Jon J Steimel
from Alma, MI
I filed a complaint last week and have not heard back.
Please advise.
Jon Steimel

Jon J Steimel
from Mount Pleasant, MI
This morning (12/29/18) I had an appointment at Alma Michigan Midas to evaluate my oil and transmission fluids. I know I need to check my oil every 400 miles.
They took it in (for a very few minutes) and came out and said my oil was full and my transmission fluid was oil. I was suspicious so I had a second opinion. When the second opinion looked at the dip stick there was no oil touching the dipstick at all. The transmission fluid was indeed still full.
If the second opinion had not caught the error, I could have blown my engine.
I have been a frequent client at the Alma Midas but am not sure I will return. This was a major over site. My second opinion told me he no longer trusts Midas because of some errors made to his vehicle. The second opinion now uses Muffler Man.
I have not decided if I will return to Midas.
Thank you-
Jon Steimel

Lucia Hart
from Miami, FL
I broke down this morning on the Florida Turnpike when the Engine Cover Guard folded up under the car disabling my car. I called for a tow truck to take my car into the dealership since it is a 2018 Honda Civic. Road Ranger pulled the cover guard out from under the car. I proceeded to the dealership only to find out that the cost to replace the cover guard is $669.03 with parts and labor. This has happened to be twice already. The first time it broke after work on I-75 disabling me for over 2-1/2 hours before the tow truck arrived and took me to the dealership. They straightened it out and placed new clips in it. When I came back for my oil change this time as I drove off it fell and started scratching the road and was able to return to the store on Pembroke Road and Flamingo in Pembroke Pines, Florida. They claim they replaced the clips but there were only 3 of them on the cover. Obviously they didn't replace them all since it fell off again. I paid for the repairs the first time but this second time I do not feel I am responsible for those repairs. My car is being driven without the cover guard and it is a brand new vehicle 2018. If my car encounters further damage due to your neglect I will have to act accordingly. Please call me for further questions at 305-970-2386.

Cassandra Davis
from Homewood, IL
My complaint is I went in for an oil change yesterday December 26,2018. The person in the homewood Midas told me they were checking my tires, fluids and changing my filter as well as the oil change. Well my tires were still low on air and there was no windshield washer fluid added. Thank God m I have scar that tell me when my tires are low and fluids or I would have never known. I would like my money back which is $ 23.00 because the service was long and I had an appointment and I had to go back to get the service I paid for done. I will never go there or recommend Midas again to anyone.

Deborah Thomson
from Nashville, TN
I want someone to know that I will never buy anything from Middas again.
In February 2018 I brought my car to Middas in Madison Tn for a oil change and rotate my tires . The manager of the store would not rotate my tires cause there was a bubble in my tire . They talked me into 4 new tires for amount of 511. There was a warrenty for 40000 miles i picked up a nail and when I went there they wouldnt fix my tire I showed them there was a bubble on the tire they said wasnt there problem said i didnt purchase road. Hazzard warrenty . Told me couldnt fix my tire cause it was a screw sent me down the street to get my tire patched they also told me the tire was bad. So i bought these tires and it said 40000 miles on tires have had them since Feb. 2018. I feel because i was a woman i got screwed and i feel I was sold bad tires tires shouldnt go. Bad after 10 months . I just want you to know how I feel and I will never go to Middas again and I will make sure none of my friends or family go there either . I really think this is very shady deal I recieved and wanted someone to know how your customers are being treated .
Thank You for listening
Deborah Thomson

todd keating
from Needham, MA
I brought my wife's hyundai santa fe in for an oil change. I brought the vehicle to the bald hill, Warwick Ri branch. Soon after, my wife began to smell fume leaks in the cabin. Thinking it was an exhaust issue, I sent the car in for a service check with Hyundai. It was then I was told it was an oil cap that was not closed properly. $300 later, your store manager reveals that we disagree on the matter. He did ask me what I wanted? He tells me I got a discount on an oil change. A discount? It cost me $300 to fix the mistake his employer made. I showed him a picture of oil sprayed all over the engine. He tells me that we agree to disagree. I told him I wasn't here to dispute a $28.00 discounted oil change. He didn't want to hear it at all. I just want you to know that this type of customer service is happening at your Warwick, Ri store. I guess I will go across the street and have Jiffy lube do it in the future. Call me anytime for further information.
Todd Keating
508-496-9340

Frederica Gordon
from Fairfield, CA
Please see my letter listed below. I will await your reply.
December 8, 2018
MIDAS Corporate,
On August 17, 2019 my 19 year old son Noah Gordon went to MIDAS Automotive Repair in Pittsburg, CA. Noah told the customer service rep his brakes are grinding and thinks he needs new brakes. The customer service rep told Noah the cost would be $495.00. The customer service technician called me to let me know what was wrong with the brakes and the cost I agreed with the $495.00.
I received my American Express bill and discovered we were charged $795.35 I was shocked. I asked Noah what happened he said he didn't know however the technician he spoke with at Midas told him the same dollar amount he stated to me over the telephone. Noah said the technician told him if he did not have the work done he could not drive the car it had to be towed home. I did not know this until I had the conversation with Noah about the invoice. I immediately telephoned American Express opened a dispute on the charges.
On November 27th Noah noticed his brakes were grinding again. On Saturday December 1st at 8am I took the car to MIDAS and met the store manager Scott. I explained to Scott my son brought his car in 90+ days ago because his brakes were grinding. The cost that you charged us we are experiencing the same problem what happened? Scott said the calipers that were recently installed were probably sticking. I'm not a mechanic and had no idea what he was talking about. I do know I am not a happy person having to return the car for the cost of the repair that was not properly performed. Scott went on to say leave the car here we take a look at it and will call you. I told I could wait; he insisted on calling me and had one of his employee's drives me home.
I received a telephone from Scott around 1pm stating the car was ready he said as mentioned the clippers were sticking. My son and I went to pick-up the car. My son called me 1 hour later and said the car is worse than it was this morning. I telephoned Scott who said bring it back. At this point I am very upset not to mention I went on a test drive with the mechanic who said he repaired the brakes he mentioned it was not the brakes it was the wheel barring. He then pulled the car in and removed the left tire only. I was not sure what was taking place there were a lot of huddles with the manager, mechanic walking back and forth not telling me anything or working on the car. I then walked up to the manager and asked what is happening with the car. Scott said we want to take it across the street and have them take a look at it. I said no. I paid you MIDAS to fix the breaks. The brakes are the same as I brought it in on August 17th.
I told him to please have the mechanic put the wheel back on and write up the finding. He wrote he could not locate why the brakes were grinding and I refused to take it across the street. At this time the mechanic walked in the office and said it's your transmission that's making the noise. The manager asked him to be quiet I said to both of them I know the difference between brakes and a transmission. When the mechanic put the one tire back on the car he said he wanted to test drive the car again as which he did. When he returned he said the grinding is much better you can't hear it as much he also said bring the car back on Monday and he will replace the calipers. I thought I misunderstood him so I repeated what he said you're asking me to bring the car back on Monday so you can replace the calipers correct he said yes. Scott mentioned and the mechanic mentioned the calipers were replaced however the paperwork shows (1) caliper was replaced.
I feel totally taken advantage of. I feel the job performed was not honest and performed incorrectly. My son was taken advantage of and the charges were outrages. We were told one amount and charged a different amount. Less than 4 months later we are experiencing the same problem. I was then told it was the wheel barring making the grinding noise then I was told it was the transmission making the grinding noise. I was also told the calipers were replaced (not true) the paperwork says one was replaced the mechanic said bring it back he will replace them. What do I believe? I want MIDAS Corporate office to investigate these charges and credit my account according. There are too many inconsistencies in their stories and pulling at straws. No one should have to endure this type of customer service. I will await your reply. Please see attached documents and photos.
Sincerely,
Frederica Gordon
707-333-6971

Monica Rodriguez
from New York, NY
On Friday i made an appointment for a 2003 Chevy Suburban. Between the hours of 3:30pm and 5:30pm my son who is 18 drives this vehicle regularly so i met him at the midas. First they did not show him or me the oil that was out into the suburban. And how it looked afterwards. Then he did not ask what kind of oil i wanted in the truck. As i had printed a coupon for $18.99 oil change. When he came back he told me that due to warranty purposes and dealership contracts he had to put synthetic oil and the charge would be $39.99. I told him i did not want synthetic oil nor did i ask for it. He said he had to put that oil in there. This was the store manager. When i told him i had a coupon without him even looking at it he said he could not accept it for synthetic oil but could take off $5 dollars. This manager seems to be crooked and lying to people about why hes doing things to peoples vehicles and honestly it took such a short time im not even sure if the oil change got done because it doesnt look like from the dip stick. Im very disappointed in his actions and clearly at 2003 is paid in full has no warranty and is not under any type of contract saying that he has to use specific oil (synthetic). The owners manual clearly states that i can use regular oil in my suburban. So im confused at why this man boldly lied to my face. There were other customers there and i did not want to make any one uncomfortable but this issue needs to be address. A

Liza a licari
from San Antonio, TX
Took my car to Midas in San Antonio tx. They kept car for 51 days to fix what was initially to fix an overheating problem. Had multiple things done to car with no success. Had multiple mechanics work on car and had car towed to another location to have it worked on only to have it sit in parking lot. Had to finally reclaim vehicle and towed it at my expense to reputable dealer shop. Took the dealer 3 days to put car back together, repair what Midas did and fix what was really wrong with car which was just the radiator. Now trying to recoup some of the money spent on repairs with no luck! Being given run around by district manager as well as the people who answer the phones at corporate customer complaints. Tried to work with Midas to no avail!!! Apparently they do not care about the customer or there reputation! Need to put them out of business so this doesn't continue for other unsuspecting individuals who just want good work at a fair price.

Jay Guttentag
from Scottsdale, AZ
matt@midasaz.com
http://www.autoleak.com/Oil/Car-Leaking-Oil-After-Oil-Change.php?topic=Oil
Matt,
We need to talk soon. I took my car to your Superstition Springs location for an oil change! I dealt with the fat Guy Mark, claims he was manager. After my oil change, I went home, the next morning, there was at least a quart of oil on the floor of my garage! I called corporate only because Mark is such a rude Midas interface. The next day I was told to get my car back and it would be fixed.
Dani was there, working there from your other store. She had them look at it and tighten up something. Apparently, the Einstein's there notoriously known for being high on dope, still didn't get it right! My car leaked oil drops before this and now it's a seive, your southern and Power location is horrible. I believe that Mark upsells and breaks stuff as he goes, In contrast the shop on Broadway in Tempe with Mike and Keith is so different! TRULY! I went back there and Keith looked at my car wiped it down, nothing major and then said come back in a week. I was sick that weekend and my car sat, I returned in 2 weeks to have, KEITH KRAMER who wasn't even in the shops name is on my REPAIR ORDER 0411225, than the guy that looked at it said I had Oil Pan Gasket and Oil Filter housing that needed repair required! You guys screwed that up at the other shop and he added everything under the sun, Rear craft shaft oil leak, and Steering gear. 2854.89
Sir, you are scamming customers. I know you guys are robbing customers man. Keith said he saw nothing and the following 2 week all of this. Something is not right! My car sat. My car did not leak any oil Matt.
Today, my son from California went in for an oil change. He accidentally went to the WRONG location, ended up at Superstition, and I called there and TOLD Mark to get his car off the rack. Jake had an appointment at the Broadway location and Mike and Dani were waiting on him. Jake had no idea what was going ion until we talked after the fact. He does however, have the list of alleged issues your Superstition location says is wrong. I believe it is a clear case of fraud.
I don't know what to tell you other than my car is in a real shop, and I am waiting to see what else they can tell me before I get real formal with this situation. You have crack heads and dope fiends working for you, and it is not right! They come in hung over or high and break cars. Not legal, not normal and not right!
The Arizona Auto Repair Act is just the first stop for me later when I get off work.
This act, starting with the Automotive Repair Act in Chapter 20.3 of the Business and Professions code, outlines many of the rights and responsibilities of both the automotive repair dealer and Bureau of Automotive Repair – it can be helpful in giving valuable insight into both the BAR, its regulatory purpose, and limitations on their power. Whenever the BAR attempts to revoke, suspend, or restrict a technician's professional license, the technician or service station has certain rights that the BAR must respect and grant based on adjudicatory and administrative procedures. Business & Professions Code 9880 9880.3
That is where I will start! My car should not have all this garbage wrong after a simple oil change Matt and your cooperate offices need to know what the tweakers you have hired do to customers cars. I can prove every word too!
During an Oil Change, two items are removed from the engine. One is the Oil Filter, which is replaced with a new Oil Filter. The other is the Drain Plug that goes into the Oil Pan. This Drain Plug is put back into the Oil Pan after all the old oil has been drained out. Initially a few hours after an Oil Change you may have a little bit of oil drip as some engines have the Oil Filter in such a way that Oil will spill onto the engine as the filter is being changed. After a few hours, you should no longer have any sign of oil dripping.
Drain Plug was not tightened all the way so it does not have a tight seal on the Oil Pan.
Regards,
Jay
Jay Guttentag
JayGuttentag@yahoo.com
(480) 584- 8755 cell
(801) 432- 2396 office
POST SCRIPT:
By the way, my son didn't have to show ID or anything. What kinda franchises are you running. Mark had the audacity to act like I was calling him, and had no idea what was wrong. Um, hello, he ruined my car essentially. What I can say is all of the things allegedly wrong with my car on that work order were NEVER, EVER identified by Keith, WHO I TRUST, at the Broadway shop, and even Mark didn't state any of those things were wrong. Check your own files.
My "boy" got a Landry list too. Fraud to the core.
I really thing an internal AUDIT of all your shops needs to occur. ESPECIALLY since Keith was not even there the day that invoice was created 11/17/2018. Keiths check depends on patrons paying. Why do you think that my car was all the sudden messed up the day Keith was gone! Midas BMW
During an Oil Change, two items are removed from the engine. One is the Oil Filter, which is replaced with a new Oil Filter. The other is the Drain Plug that goes into the Oil Pan. This Drain Plug is put back into the Oil Pan after all the old oil has been drained out. Initially a few hours after an Oil Change you may have a little bit of oil drip as some engines have the Oil Filter in such a way that Oil will spill onto the engine as the filter is being changed. After a few hours, you should no longer have any sign of oil dripping.
Regards,
Jay

Jacquelyn Clincy
from Atlanta, GA
I'm outside the Fayetteville office in Georgia and it is now 7:40a and I understand that you open at 7:30a. This happens often and as a loyal customer it is driving me to go elsewhere for all of my car service needs. Being a military brat, rime is of essence and I don't understand why your employees are unable to show up to work on time to open at 7:30a instead of being across the way having breakfast at McDonalds. This is unacceptable

Cory Gilliland
from Brooklyn, NY
I came in for an oil change a couple months ago and now my drain plug is rounded so I cant get it off without replacing the oil pan. Midas is not a place I will ever go again or recommend to anyone.

angela mond-leon
from Chicago, IL
BADDDDDDDDDDDDDDDDDD BUSINESS!!! POOR CUSTOMER SERVICE!!!!!! I WENT INTO MIDAS AT 797 W ALGONQUIN RD, ARLINGTON HEIGHTS, IL. STORE MANAGER STEVE HUBBELL WAS PLEASANT . I DROPPED MY CAR OFF TO BE CHECKED ON WHY I SEE RED OIL ANTIFREEZE ON THE GROUND. HOURS LATTER I RECEIVED CALL TELLING ME WHAT HE THOUGHT!! YES WHAT HE THOUGHT WAS WRONG!! OUTRAGEOUS STUFF AND TOTAL HE STATED. I TOLD HIM I HAVE TO TALK IT OVER WITH MY HUSBAND. I WENT TO PICK UP MY TRUCK. I ASKED STEVE AGAIN TO EXPLAIN TO ME WHAT WAS WRONG....OHHHHH WHY DID I ASKED THAT. HE BE CAME """ RUDE""" AND TOLD ME I EXPLAINED EVERYTHING TO YOU AND IT'S ON THE PAPER WHAT I EXPLAINED AND HAND ME MY KEY AND SAID MECHANIC WILL BE CAR AROUND!! NOW IF I HAD OF SPEND THAT $1600.00 HE QUOTED NO ATTITUDE AND RUDENESS I WOULD HAVE RECEIVED. I RECEIVED A CALL TODAY FROM ""RAY"" REGIONAL MANAGER. HE WAS RUDE AND DISRESPECTFUL. DID NOT APPOLOGIZE TO ME THE CUSTOMER HE BECAME VERYYYYY DEFENSIVE, ARGUING, BEING VERY CONDESENDING!!! OVER TALKING ME!! TELLING ME THEY HAVE AUDIO AND CAMERAS AND THAT STEVE WAS NOT MEAN OR RUDE. I SAID I KNOW HOW I FELT AND HE CAN NOT TELL ME HOW I FELT!!! I SAID A SIMPLE ""THANK YOU" OR APOLOGY FOR HOW I FELT COULD HAVE GONE ALONG WAY!! HE " RAY" TOLD ME DID I SAY THANK YOU I SID YES AND IM THE CUSTOMER IN YOUR BUSINESS!!! BAD CUSTOMER SERVICE ALL THE WAY AROUND.!!! I WILL BE CONTACTING BBS!!! I HATE BAD CUSTOMER SERVICE!!! FUTHERMORE, NOTHING WAS WRONG WITH MY RADIATOR AS HE SATED WAS WRONG!!!! SOMETHING TOTALLY DIFFERENT WAS WRONG AND THEY SUPPOSE TO BE THE CAR EXPERT!!! HOW ABOUT IT WAS MY "" CONDENSER"!!! DISSATIFIED CUSTOMER!!

Sylvia L Copeland
from Hyde Park, MA
I contacted Midas in Orlanda earlier this year about brake repairs I had done at the Hampton shop that was closed with no way for customers to return for problems with repairs. I paid 986.00 for brakes and now i need to have brakes repaired again. I contacted Midas in Orlando and their response was what do you want us to do. I'm on disability and forking out 900.00 isn't easy. So my car is in need of another brake job. Midas is jackleg and do not care about their customers
I fill the best way to let people know how they are is to post this on Facebook.

John Blevins
from Racine, WI
went in to Midas for fa ailed Delaware DMV emissions test and poor acceleration, told them the vehicle lost power on acceleration. I left with poor acceleration, and even lower power than when it came in. I also ailed state emissions test again. The exhaust pipe that was changed fixed noise exhaust I did not come in for. Was told it would fix emission issue. This repair was then not accepted by Delaware DMV as an emission related repair. So I was again the vehicle failed the emission test. Even worse than the first time. Even though I had spent the amount to be allowed an exception. The exhaust repair cost where deducted by the DMV for the required amount spent on emissions repair to qualify for an exemption. I paid for oil change that was not done; I had to go back in to get the oil changed. I asked that they use a made in USA Bosh O2 sensor, but they did not install it; service writer said they do not use Bosh sensors. They install another O2 one at higher cost. They also changed to adjust the timing even though the tech told me it was within the acceptable 2 degree range. The tech told me that my acceleration issue could be the fuel pressure regulator. I told the service writer I felt fuel delivery was my problem and I thought it may be the fuel pressure regulator, because it had a relatively new fuel pump, filter, and lines and fill neck. I told them there was a new fuel pressure regulator in the trucks to be installed. My bill was over 1,100, and really only thing done that they did that was needed was to change the Y pipe; and it was not the reason I want to the shop to begin with. They also changed the spark plugs; even though they were only 1 month old and had less than 20 miles on them. This is the worse auto repair experience of my life; and I am 61I waited 45 minutes for an oil change I paid for but they did not do. Not even an I apologize for having to come back in. I used to have respect for Midas; not anymore.

Tanya Main
from Washington, PA
I wouldn't even give a 1 on a scale, Midas in Washington Pa, 15301, 09/08/18, scheduled car inspection on a Tuesday for inspection on Sat. at 10am, dropped my car off, called at 1:30 at my car has not even been looked at, went up and took car, got the same story, were really backed up, well how does that happen, taking to many, not my problem, 3 and a half hours.....got the same sob story 2 months ago when I made appointment for a oil change, people in line, manager asking for people to come back the next day, me too, went back next day after I already worked my 8 hours and it took a hour and half, Ive been going to Midas for 10 years and never experienced this, young manager trying to make a name for himself, I've bought my batteries there, tune ups, radiator changed and more, I will not be back and I hope I'm not the only one.

Doug Sigel
from Tustin, CA
Mon 8-7-18 Phoned/ requested AC check, delivered vehicle next morning (Tues).
(I) phoned at 11:30 for info/ waited until 3:00 PM for update -(I) phoned then/ was told they would phone back -never did. I left vehicle overnight.
Next day (Wed) (I) phoned at 11:00 was told they would phone back w/ info -never did. (I) phoned at 3:00 PM, was told they would phone back -never did.
I came and picked up vehicle at 5:45

Syed Shah
from Carol Stream, IL
I am the owner of 2003 Mitsubishi Galant ,White Color.In the month of February, 2018, I got starting problem in mysaid car.I contacted and called Midas situated at 832 East Roosevelt Road,Lombard,Il 60148 at its phone no 630-627-6710. Mr. Jay Rajput picked my phone and asked me to Tow my car to the said place. Syed Atif is also, working with that guy.They had changed the Starter of my said car instead of changing the ignition.The had not properly fixed the problem of my said car and they charged me $458/- for changing the starter and for their labor. When, I pointed out the same the existence of the same problem in my said car.They asked me to bring the ignition in order to fix the problem but they were reluctant to fix it and giving me more times but the could not fix the problem in my car.In the meanwhile ,I caused more problems in my car due to the existence of the same problem of ignition and I had to get it fixed( the problem of ignition) from another Mechanic at Lake Street at Bloomingdale,Il and I had payed a lot of money for it. Your people who are owning the said Midas had created a lot of problems for me and they had wrongly taken my money and they had caused a lot of financial damages to me, for which they are liable to compensate me.

Charles Lindsay
from Shakopee, MN
I've taken my vehicle to the Midas location: 16708 E IIiff Aurora, CO 80013, multiple times for a reoccurring issue only to be given the run around and accrue additional expenses.
On 2/13/18, I took my vehicle in due to a check engine light received and I was told that the 'Check Engine Light Diagnosis Smoke Test For Emissions' resulted in, "nothing leaking emissions wise and advised to replace the gas cap". Per the techs instructions, I replaced gap cap. On 3/8/18, I took my vehicle back to Midas due to 'Check Engine Light' and was told that the 'Check Engine Light Diagnosis Smoke Test For Emissions' resulted in, code P0455 and I gave the 'Ok' for the techs to do service 'remove and replace purge valve and canister vent solenoid, remove and replace canister valve. After repairs were done, the 'Check Engine Light' came on 24hrs later on 3/9/18. On 3/20/18, I took my vehicle back to Midas only to be told that it's a new issue, non-related which required new service and expenses. At that point I took my business elsewhere to a certified dealership (GMC), who was able to address the issue reported for less than 1/2 the price that was quoted by Midas. On 7/12/18, I took my vehicle back to the dealership due to a check engine light received and I had them do a diagnostic test 'Check Engine Light Diagnosis Smoke Test For Emissions' resulted in, "replace purge valve it will not seal all the way" but I declined service because the defective part (purge valve) is still under warranty by Midas. I contacted Midas to inform them of existing issue and scheduled a service for 7/26/18. At this point I've lost all trust in Midas and services they provide. Hence, I'd rather get refunded and take my business elsewhere

Ashley mitchell
from Alexandria, VA
Went in for a brake job on Thursday evening. Was told needed 4 rotors and new pads for all tires. Then told caliper was bad on driver front. Then passenger front axle was leaking like crazy. My driveway was clean and only a small amount of grease splatter in wheel well.
That was Thursday evening. It took all day Friday, shop not crowded, and i left Friday as they were turning off lights at 7pm.
Immediately, i noticed marshmallow brakes, no emergency brake, and noise coming from rear brakes. All from poor workmanship on installing.
I brought it back at 730am Saturday. Its 1030am and it is still up on the lift.
Just awful!!!! i wish i went elsewhere and WIll NEVER BE BACK!!!!

SHEILA MCCLENDON JOHNSON
from Seattle, WA
I HAD MY OIL CHANGED AT THE MIDAS IN EVERETT WA THEY DID A GREAT JOB ON JUNE 29TH 2018 THEN MYSELF MY 16YR OLD SON AN MY 15 YR OLD GODSON LEFT FRIDAY MORNING JUNE 29TH ON OUR WAY TO SPOKANE WA FOR HOOPFEST WKND SO THE BOYS COULD PLAY IN THE 3ON3 BASKETBALL TOURN. SO MY BLK CHEVY HHR 2009 PURCHASED FROM CARHOP IN EVERETT STARTS SHAKING VERY BADLY IN VANTAGE WA SO I TALK BACK AN FORTH W/MIDAS IN EVERETT AN CARHOP AN AFTER TALKING W/MIDAS IN EVERETT I HAD MY CR TOWED $318 TO MIDAS IN MOSES LAKE WA THEY TOOK A LOOK SAID IT WAS NOTHING TO DO WITH MY OIL CHANGE PRIOR TO THE TRIP BUT SOMETHING WAS BROKEN IN MY TRANNY SO I CPOULDNT GET CAR TOWED THE MANAGER SAID CAR WAS FINE IT SAT IN THE 2ND SPACE FROM THE STREET INTRANCE SO CARHOP IN EVERETT MANAGER JAY HAD CALLED MIDAS IN MOSES LAKE ASKING ABOUT MY CAR THE OWNER AFTER 5 DAYS OF SAYING HE KNEW NOTHING OF MY CAR TOLD JAY HE HAD IT TOWED...JAY SAID AFTER I TRIED DOING BUSINESS W YOU TO GET MY CUSTOMER CAR FIXED! I AM SO ANGRY AT MIDAS IN MOSES LAKE I AM A SINGLE PARENT AN NOW I HAVE OVER $500 IN TOW FEES AN STILL NO CAR!! THAT MAN WAS VERY RUDE WOULD'NT GIVE ANY INFORMATION (HELPFUL) I WILL NO LONGER TELL ANYONE TO GO TO MIDAS FOR ANY OF THEIR CAR NEEDS!! I HAVE NO UNDERSTANDING FOR THE REASON OF HIS ACTIONS AN WHY HE WOULDNT FIX MY CAR WHEN CARHOP WAS OFFERING HIM PAYMENT OVER THE PHONE W CC NOT HIM HAVING TO WAIT FOR A CHECK IN THE MAIL I THOUGHT COMPANIES WERE IN THE MARKET TO MAKE MONEY BUT I GUESS NOT MIDAS IN MOSES LAKE WA!!!

Ryan Buck
from Houston, TX
DO NOT GO TO THIS MIDAS. I went in to get my MAP sensor replaced at Midas (5115 S. Loop 289 Lubbock, TX 79424) and fix anything else that might be going on. I was charged $621 to replace the sensor and valves which I was okay with even though it was bit high. A week later the check engine light went on again and it was the same MAP sensor. Since I am working in Houston for a few more weeks, I went to a Midas here. The mechanic at this location talked with the manager Tim at the location in Lubbock letting him know that his mechanic did not replace the sensor and charged me for work they didn't do. This Midas in Lubbock lied to me and charged me for parts they didn't even install, in the words of the Midas mechanic here in Houston, "they were deceitful and did a less than half-ass job". I have photo evidence and the actual sensor that has been on the vehicle since it came off the assembly line. I had to pay another $500 to fix what the mechanics here didn't do. I would like my $621 back.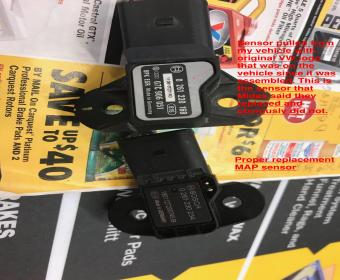 Marilyn Matthews
from Lafayette, LA
Ok my car is still needs to be look at still have power steering noise is there another midas in Lafayette, la that I can take it to to get fix I wrote to you all a while back about a complaint on midas on Bertrand Dr help i don't want to go to court just want my car fix right 337 2967397

Adrianna
from San Jose, CA
broke my skid plate and manager told me he would fix it, and never received a call for a month. I have called and they always give me a excuse why they can't repair it.

sandra taylor
from Tupelo, MS
i was charged 79.00$ for a windshield washer pump that only cost 28.64 and was lied to as why it cost that much It was bettermade pump and had warrentee he said he got from union auto parts they were not open on sat day of repair truth is it came from orileys and was 2864 i seen the invoice no need in all that lying he thought i was stupid because of being female..i cant deal with a lyer

Walter Stolarski
from East Brunswick, NJ
I received an online estimate of $390.00 from the Midas shop I east Brunswick NJ for repairs to my 2004 explorer. When I arrived at the shop the estimate immediately increased to $550.00 for the same repair work. After having the vehicle for several hours, I received a call from Midas stating that I "need" an additional $300.00 worth of work which was not at all related to original repair.
Is this how Midas operates??? I thought that the bait and switch tactics were illegal.
This is the first, and last time I will use Midas.

Louis Mattina
from Bloomfield, NJ
I had struts replaced last year because they said my wheel was loose. This year the same problem but was told needed ball joints. Then I was told I needed front breaks and rotors but they never removed my tire. This was at the. Mt pocono store. I have been going there for 7 years but recently they change managers monthly. And I'm told that they have to do some work even for repairs that can wait.

Disappointed Customer
from Portersville, PA
This is to serve as a courtesy warning to possible patrons of the Butler Midas located at 101 Evans City Road, Butler, PA. The on-site manager for this station is Robert Y. (last name omitted) and the District Manager that oversees this station is Trenton K. (last name omitted). I scheduled and took my vehicle to this service center for a state safety inspection and oil change. I dropped my vehicle off at 12:30 for the scheduled appointment. I was under the impression that everything was proceeding fine with the inspection and oil service until I received a phone call from Robert at 4:30 (end of the work day and 4 hours after I had dropped the vehicle off). He stated that Trenton had come into the station and noticed my vehicle in the queue for service. Robert stated that Trenton declared to him that he had paid out a repair claim on my vehicle for damage that was caused during a previous service appointment a month or so prior. This accounting is accurate. The Butler station caused damage to my vehicle on a previous appointment, which they paid to have repaired. It's of value to mention at this point that I have used Midas for 13+ years with great service throughout, with exception for the isolated instance of damage. I was not going to hold one bad experience against them, as any shop or mechanic can have a bad day. I pursued forward with that thought and returned for the corresponding service appointment in question. Returning back to the end-of-the-day phone call, Robert stated that they would not be performing my state inspection. The reasoning that was given is that for the visual inspection requirement portion of the state inspection, they needed to remove components that Trenton had informed them they had to repair from damage from the previous appointment and that they were not going to be held liable for possible damage a second time. Immediately, this sounded like a rouse to retaliate for the repair claim. My thought was, "perform the task correctly and no damage should occur, correct?" From the tone of the conversation with Robert, I quickly ascertained that any continued discussion for getting that service completed was not going to be productive. I moved forward and asked about the oil change. I was told that because of the previous repair claim, they would not put my vehicle on one of their conventional post lifts. Robert stated that they would need to put my vehicle on their "drive-on" lift to perform the oil service. It was stated that this lift was currently in use and would be in use overnight to the affect that they would not be performing my oil service either. I was then told to arrange to pick up my vehicle before they closed. I promptly arrived down at the service station no more than 30 minutes later and immediately noticed that there was no vehicle on their "drive-on" lift. I captured a photo to preserve that fact. So here's the summary. I had a scheduled appointment to have a state inspection and oil service performed. They had my vehicle for 4+ hours and failed to perform either service. It is my perception that this purposeful service refusal was a juvenile attempt to retaliate on the previous repair claim that they incurred. I feel that it was highly unprofessional and my objective is to warn prospective customers of the past actions of these two managers. Despite this experience, I will continue to use Midas. I will however, never take my vehicle back to the Butler Midas as long as these two managers are in the wheel-house.
As a side note, I was told by both managers that any complaint I would make would simply be forward back to them and quickly discard in the trash. That is why I am populating this complaint through any and all mediums within the Midas corporate structure to ensure that word of their actions makes it outside of their jurisdiction of control.

Janet Knight (Midas used wrong first name as Janice)
from Honolulu, HI
I arrived 10 minutes prior to my service appt of 9:15 am I waited over 1 hour before approaching the person behind the desk where I had given all info plus my car keys.
I asked why it was taking so long to do a state safety inspection and an oil change.
My car had not moved since I arrived at the Waialae Ave location.
Long story short. This appt lasted close to 4HOURS!!!!!!!
Totally unacceptable. I WILL NOT RETURN TO THIS LOCATION FOR ANY REASON
By the way I had to cancel another appt I had made, thinking I had plenty of time but
as you can read from my complaint. 4 HOURS pushed me pass my time allowed to make my other appt I had to cancel and rebook the appt
No customer should be treated this way Oh and by the way this location is very old and in need of lots of tender loving care
Janet L. Knight

Diane Sheerin
from Liverpool, NY
I wanted to tell you about the inexcusable / dangerous experience I recently had at your Midas location located at 7382 Oswego Rd, Liverpool, NY 13090. I have go to this location because it is convenient. It's less than a mile from my home.
Back on _________ I had a brake job done on my front brakes at this location I'm mentioning this now, and you will see why in a minute. Keep reading.
On Friday 09-08-17 I had an appointment for an oil change. I went in and they advised me they would rotate my tires as "part of the package" at no cost to me. I thought that would nice. When I left there, it felt to me as if my car was pulling just a little bit to the left, but then I thought no, it was all in my mind. About a week later when I drove between 30-35mph my car would vibrate very badly. It was rough on the ear drums, so I had to try to drive below 30mph or over 35mph. The vibration on the ears was that bad. My car had also developed a squeak which sounded like it was coming from the front left tire.
I called and got an appointment on Monday, 09-25-17 for the same Midas store to look at my car to see what was causing this. Mind you, before I went in for my oil change/tire rotation it was not making this vibration or squeak. Service Manager Dave told me they would take a look at it and see what was going on with my car. They had it on the lift for over two hours. Dave came in to me and told me there was a bolt on the front left that looked like it was almost rusted through and would replace it. A little while later, they took it off the lift and Dave took it for a test drive. I went outside when I saw him driving back into the lot. He stopped and got out of the car, and took the protective plastic off the seat, and said I was "all set'. (Like you would do if everything was fixed and I was good to go). I asked him if he had heard the squeak when he drove it. He said he had not. (You have to be deaf not to have heard it). Dave then told me "they could not find anything, so they rotated my tires back to where they were when I first brought them in"). He said the issues were not fixed. I asked him why after over 2 hours nothing is any better than when I brought it in to them to look at?! He advised me he "needed more time" to figure it out. I told him I work all week long, and have an event this Saturday, and they are closed on Sunday, so what was he going to do about this. He said he could put me in for the following Saturday October 7th, and in the meantime, I would "just have to listen to the squeak and vibration". Dave was condescending and treated me like I was an idiot who didn't know anything.
I asked my friends if any of them could recommend a reliable mechanic. Thankfully I was given the name and number to B & H Automotive and they were able to take me in the very next day. First let me tell you that owner's of B & H Automotive's name is Bob, and he welcomes you to call him, and he will be happy to explain to you exactly what I am going to tell you (below). I have photographs of everything to support every word of this.
Bob wanted to check my front tires/brakes to see what might be going on up there. The drivers side front tire would not come off. They wound up cutting the bolt off in order to get my wheel off. (SEE PHOTO). Bob told me there was NO way the guys at Midas "Re-rotated" my tires back to where they said they did, and said it probably took them over 2 hours to try to figure out how to fix their botched job!
Once they got the tire off, Bob said there one stud was spinning and not even tight. He found out the reason for this was because the mechanics at Midas did not put in the correct stud.....no, instead they put in a HEX BOLT like you buy at the hardware store! (SEE PHOTO). Not only did they put in this hex bolt, they found it was too long, and when they tightened it down, it gouged the the rotor!!! (SEE PHOTO)...The Midas mechanics solution to this was to put a washer on the hex bolt to try to shorten it. When they found this still didn't work, they loosened it, and left it that way!!!! This same left front tire was also missing the caliper hardware/bracket. (SEE PHOTO). I had to have a entire new brake job done on the front of my car because of the shoddy work done by the people at your Route 57 location.
So not only are your people liars and thief's, they have NO regard for customer safety! As I write this I sit here and shake my head, in disbelief.
I have had my safety put at risk, had to pay for a 2nd/correctly done front brake job. I have also had to inconvenience others to take me to work and back because of Midas. There is no excuse for this!
I look forward to hearing from you, to hear what Midas is going to do to make this right.
As I mentioned earlier in my letter, Bob Ortolani/owner of B & H Automotive welcomes you to call him if you have any questions or concerns. Here is his information:
B & H Automotive
7700 Maple Road
Baldwinsville, NY 13027
315-635-5366 - Bob Ortolani/Owner
I can be reached on my cell phone:
Diane Sheerin (Cell phone) 315-409-6968
If I am not available to answer the phone when you call, please leave me a message with your name and best number to reach (including any extension) and I will get back to you as soon as I can.
I am appalled and in shock over not only the treatment I received from Dave on the 25th, but for the total disregard for my safety and the safety of my vehicle. Dave never even offered me apology for any of this.
A very dissatisfied customer.
-Diane Sheerin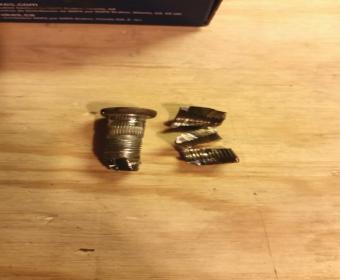 Michael Thomas
from Chicago, IL
On November 4,2016, Midas installed a Serpentine belt on my 2010 Volvo XC60 and two weeks later my air condition stop working because Midas did not replace the other required parts on my car (coupling and kit) for the belt. They did not even use the correct belt for my car. It was forced on the a/c compressor and other pulleys. I tried talking to the assistant manager Jeremy Wilson and the store manager/owner Charles Pace on November 23,2016, and November 25th, and they did not want to accept the blame for the work they performed on the car.
All they wanted was more money out me to solve the problem by charging more money to replace the air compress without replacing the other required parts. I was originally quoted $262.06 to replace the serpentine belt and when I decided to have the belt replaced the price went to $592.71 receipt #702588.
Charles tried to tell me he was going to warranty the labor and charge me $1167.00 to install the a/c compressor and Jeremy Wilson quoted me $1500.00. I don't how they are helping me when the dealer had the part for $700.00. Basically they were increasing the cost of the part so that I would still pay for labor. I even explained to them that I was losing money from this transaction and previous transaction because I drive for a ride sharing companies.
I ended up taking my car to a shop that specialized in working with Volvo only and I had to replaced the belt that Midas put along with parts that Midas failed to put expansion valve, coupling, repair kit and a damage A/C compressor created by Midas. It cost me a total of $2,382.90 (Midas $592.71 + $1790.19 other repair shop). I have requested the old parts and the belt that Midas put to seek a refund within 10days. Otherwise I will be filing a complaint in small claims court.

Melody Love
from Atlanta, GA
Midas supposedly provides you with A to Z services like oil change, exhaust and mufflers, brakes, tires and wheels, batteries and suspensions with complete care and protection. Well I certainly have used them for everything over the years.
Recently I went in for a routine oil change but ended up getting sold hundreds of dollars more in repairs that I do not believe were actually needed. It's sad because I know that the name is derived from the king Midas and his golden touch, hence the slogan "Trust the Midas touch", which says you can just trust the service without any worry.
Not sure I can trust this company anymore.

Fern Carter
from San Antonio, TX
After taking my car into Midas for repairs, they began with a diagnostic that cost $155 and then began to place arbitrary parts into the car which did not fix the car. By the time they reached $700, I had had enough. The car was smoking and cutting off more than ever and I told them to stop. I took the car back after expressing my ire. Then when I found someone else, I had the car towed to the Chevy dealership who fixed the problem and explained to me that they were not even close in their repairs. They explained how some crooks operate to pad their bill. They only charged me $430 but they actually fixed the car. Is this criminal or what?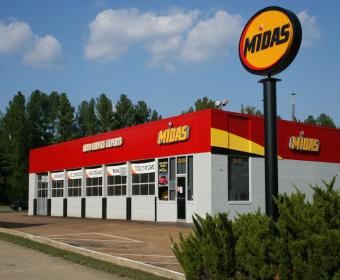 wilma cook
from San Antonio, TX
Car had grinding sound when braking also abs light was on. Took it to Midas and had brake evaluation. I was told needed back brakes, shocks, struts on front only, rack and pinion replaced. I was also told the reason for abs light on because a screw was not tightened. Had repairs done. 3weeks later heard same noise was told by management that I needed front brakes had new brakes your on. 1 day later took car back heard same grinding noise.
Took car back to Midas again and they did more adjustments. Two days later went in for same problem and was told metal rubbing against metal. They did more adjustments. Dec 8 heard loud pop, Dec 9 while driving heard another loud pop. So, I stopped to check trunk would not stay up on its own. Dec 10th took car back for evaluation was told nothing was wrong. When driving away abs, trac light on while backing up turned around went back to same Midas. I complained to customer service department and was told wheels were too big for auto, ridiculous answer because wheels were put on by discount tire.
I paid $2200 for work on car abs light and service auto light is still on. I am very very disappointed with the Midas corporate office for ignoring my complaints. Have had no real problems with car for until Midas repairs were done. I want my car fixed.

Robert T Scales
from Upper Darby, PA
Took my truck in for an oil change. A short time after that I started to notice oil spots in my driveway. My driveway had been freshly coated in the late spring.This made me very upset ! I made a returned trip to the Midas shop.I was informed they had installed too much oil in my motor, about 1/2 quart and they had to take that back out.I also was told they had spilled a substantial amount of oil down the side of my motor .They failed to clean it up properly which caused two oil pools in my driveway. I resent that I had to spend my time and money trying to remove the oil stains,without much luck. I might add. At this time I don't think I would ever return to Midas for any type of service on my truck or car.

Katherine
from Grapevine, TX
I had to get the oil change done for my vehicle so took it to Midas as suggested by my office colleague. Well I would really appreciate them for the kind of efficient work they have done. Not just oil change, but I asked them to service it as well. Now my vehicle is spik and span, neatly done, oil change, brakes are checked and corrected. Midas store is staffed by ASE-certified mechanics and hence I trust them in the work.
They are ready to serve us anytime. I can be rest assured when I give my vehicle to Midas. I know it is in safe hands. Midas is one of the world's largest providers of automotive services, offering brake, maintenance, tires, exhaust, steering and suspension services at more than 2,000 franchisee. So I know that I can trust them!
Thanks for your feedback!
Sorry. Please try again later!