McDonalds
McDonalds Complaints Continued... (Page 6)
816+ reviews added so far. Upset? Call McDonalds corporate: 800-244-6227

Kelli Schmidt
from Sunnyvale, CA
I was stuck in the drive thru at the McDonald's located at 4800 Almaden Expressway, San Jose, CA 95118 for 25 minutes. There was no way to get out of line. My experience at other McDonald's is that if your food is not ready they have you pull into a parking spot and an employee will bring out your order to speed up the line. When I got to the window the employee had no idea what I ordered. I asked if I could speak to a manager and was told she was busy. I said no problem I have waited 25 minutes what is a couple more. The manager, Griselda, then appeared but refused to talk with me. She was not doing anything but said she would not come to the window. It was not until I waited there 7 minutes that she finally came to the window. She was so unprofessional and this is enough that I will never go back to that McDonald's and will be sharing my complaint with everyone I know.

John P Lanzo
from Shawnee, OK
First off, I have never complained to any company before in my life. I arrived at McDonald's at 1 30 pm. I ordered pancakes and sausage and 2 sausage and biscuits to go the girl said no biscuits after 2 pm I said it was 1 30. no biscuits available. So I said OK sausage muffin. She gave me the price and I paid. No receipt she and said my number was 181 I asked for a receipt she said no paper in printer. I waited til 5 of 2 and she called out pancakes and sausage muffin I went to the counter and the food was on a tray I said I ordered this to go she said no I did not I asked to talk to a supervisor none available I asked for a manager none available. I understand staff calls in and your of people happens. I'm a 68 year old man I worked in las vegas as a casino shift manager with 6 supervisors and 28 dealers working with me. CUSTOMER SERVICE means keeping the customer happy so they return. you listen to their problem and solve it -- you do it in a professional manner. I understand some of your employees are starting their first job. Customer service is the key. I was hired to open the firelake grand on the highway and took pride in teaching casino games and the way to customer needs.

Chrystola
from White Hall, AR
First this week I ordered a sausage and cheese biscuit and when I opened my order is was a egg and cheese biscuit. Today I asked for a large coffee and the girl charged me for a small coffee. This is ridiculous.

Brian Muffie
from Bradford, PA
I was in the Jamestown store today right off interstate 86 in NY. I ordered my normal #4 with decaf, once I left to go to my next store in Gerry NY I realized there was no hash brown ...I was a little upset, but it was short lived. I have been visiting this location 3 times a month for about 1.5 yrs. I am an Area Manager of a similar kind of business. This store had some really bad service issues ( speed of service). But over the past 4 to 6 months you have really got some good people, the lady that handed me my food today was so sincere and inviting with a fantastic smile. You also have two black women that have been there, one handing food through drive thru window and I believe the other might be a manager of some kind that you also get this feeling. I know I am rambling on this McDonalds, but in this town it is very hard to find good help like this, please send my congratulations to this Manager and give them a pat on the back for me, the changes are noticeable and I would love to offer them jobs. But I will not because I know just how hard it is to find people like this.

Todd Renner
from Holmdel, NJ
So now the McDonalds commercials show breakfast 24 hours a day. If you show a biscuit sandwich on television you should serve it. Letting customers down is not what I expected out of a so called leader of the industry. 53rd and meridian Wichita Kansas is not serving breakfast and I am calling everyone to tell them about my story. I posted this on Facebook and will be complaining on Twitter to McDonald's later.

Melanie ONeal
from Murfreesboro, TN
I went to the McDonald's on Lebanon Pike in Murfreesboro, TN. This is the McDonald's I usually visit since my work is just down the road. Over the course of the past 6-8 months, the service has increasingly gotten slower, so I changed locations. For a while, I started going to the McDonald's on Lascassas Pike and the service is exceptional!!! Tonight I went back to Lebanon Pike and AGAIN, service is terribly slow. I guess I'll be seeing the Lascassas Pike location again. By the way, multiple people I work with have had the same experience with Lebanon Pike McDonald's!

I've been to this McDonald's three separate times with my daughter and all at different times of the day. My complaint is the service is extremely slow there this last time I was there was 8:50 pm October 14 2015 there where two cars in front of me and I waited 12 minutes to receive a 4 piece chicken nugget, medium fries and apple pie. The line was going so slow, the cashier at the first window was giving there orders through her window so they didn't have to wait. Finally once I got to the window and received my food I asked why it took so long to receive it the gentleman said because they are under staffed. Besides all of that the place looks very dirty and run down. This McDonals is Located Pleasant St., Attleboro, MA 02703.

Debbie Taylor
from Los Angeles, CA
I went to the Sand City, CA McDonald's to get dinner. I spent $45.01 didn't get everything.Called to tell them I didn't get sandwich Yolanda was very rude and hung up on me very unhappy with this store! Not sure if I will go back since she did terrible service when she came to help me. I ordered my breakfast large size to get the fries since of course they had no hash browns. She said no I couldn't even order a meal since they didn't have hash browns and refused to give them to me after spending all that money and not giving me everything I am so upset with this service. to hang up on me when I call also is so unprofessional I could of went somewhere else. I hope she isn't management because I felt she was racist by the way she treated me. Since I work by there and go there daily I just might have to start going somewhere else if she is there!

Christy Lane
from Loveland, OH
I often visit the Landen oh location, but will not return. If I am not mistaken, we are in America. So why then do I have to deal with Mexicans every time I go to this location. Now, my problem is, they don't speak English!!!! This is the mangers! I have seen the looks on the faces of the other employees and couldn't imagine what they must go thru! I had an order messed up, and not only was the little short lady rude, but I couldn't even understand her! I will no longer visit this location!

Randy Estes
from Springfield, OH
Want to the McDonald's on Hillcrest Ave. in Springfield ohio today and order 5 breakfast sandwiches. When get home, 2 of the sandwiches were wrong, and cheaper sandwiches at that. This has happened a few times now. I feel that it is sad that a person has to unwrap the food before leaving the window. People don't take pride in their work.

Patricia Ball
from Cadillac, MI
The McDonald's in Lake City Michigan is THE WORST I have ever been too, 9 times out of 10 your wait TO ORDER is a minimum of 10 min. I guess that tells you how long the entire wait for ANYTHING ends up being. they NEVER have any pull up into the Waiting space. I have gone there for coffee and waited for approximately 20min. I have complained to the manager but nothing has ever been done. I was in line this afternoon to get a cup of oatmeal, I ended up pulling out of line (I hadn't gotten to order yet) because I had ice cream in the car and didn't want it to melt. We frequent quite a few McDonald restaurants and Lake City is by far the very worst. It is not ONLY the driver through either. I won't even mention how many times the order is wrong.

Ronney Poor
from Tulsa, OK
It's hard for me to understand how a 24 hour drive through can be closed down. I was told they were receiving freight and was closed due to being out of food. This McDonalds is in Catoosa Okla in front of the Hard Rock Casino at 2:45 am, at one of the busiest times ( 9/2/15 ). I call it RUSH hour after the clubs close down. There were 7 employee's standing on the side of the building smoking and no trucks being unloaded or even a truck in the parking lot! I guess I will start going to What-A-Burger!

Connie Delgado
from Denver, CO
I went to McDonalds on Navarro Street in front of Mall in Victoria, Texas and ordered a Fish Sandwich combo. When I opened it up there was a small piece of melted cheese about 1" x 2 1/2" and the amount of tarter sauce was about the size of a pencil eraser on the other side. The rest was dry bread and the bread was not all that soft when I picked it up it crumbled. It cost $6.48 for a dry fish sandwich on stale bread and cold fries. This happened a little after 12 noon so you would have thought food would have been hot. The service was good. Employee was friendly and thanked me. I was just on lunch so I could not run back over there to show them. It will be a long time before I go back.

Regina
from Washington, DC
Please tell your employees not to stand in front of customers and pick their eyes or wipe their noses on their sleeves or stick their hands in side of cups that they serve the drinks in. It is disgusting and not sanitary when handling money. I experienced this at one of your franchise last week when I was standing in line to make a purchase. I appreciate the quick responses and the locations in the community because one can go and get a meal.

Dawn Barnard
from Eureka Springs, AR
I have frequented the Eureka Springs, AR McDonalds over the past yr and have yet to have fresh fries, ice for my coke, fast service, quality food and enough employees. It would be nice to have these issues addressed. This is a busy tourist town, I expected more. Otherwise, the closest McDonalds is 30 miles away...

Sandra Pittelkau
from Winchester, VA
You advertise a summer special double cheeseburger and small fries for $2.50. A friend and I went to McDonalds in Warrenton Va #5075. We ordered the summer special and they didn't know what I was talking about so I ordered a double cheeseburger and small fries. I was charged $1.49 for d cheeseburger and 1.19 for small fries. I know it not much difference but it's just the point.

On Saturday, May 16, 2015 I was in the drive-thru at the Salt Lake McDonalds located at 848 Ala Lilikoi Street, Honolulu, HI 96818. I got there at 12:45pm and sat in the drive-thru for over 1/2 hour. I was the 4th vehicle to the cashier window and was in the position for the duration until I got my food. I called from my car to the manager inside and was told that they were filling orders.
For one, the parking lot was not busy with walk-in customers....the drive-thru was! I called again after not moving for 15 minutes and the staff did not know what to say but sorry. By the time I got to the cashier, I asked him what was going on and he mentioned he just got on shift and they have a new manager, Ashley. I told him we should not pay for our food or be given coupons for the inconvenience of a 40 minute wait in the drive-thru. The traffic in the drive-thru was long!
When I got my food I told them the service and management is very poorly run and that I will be reporting this to the corporate headquarters. No apology at the window and the manager was there looking all stressed. This should not be happening and if the manager is not trained to handle orders or the drive-thru, it's a problem! I was looking for an apology from the manager who should have been by the drive-thru window as we exited and passed out coupons or something!

Visited McDonalds the second time in the past week with my two kids. Again NO new toys available for kids. McDonalds seem to have problems with sales but the biggest draw for McDonalds: The kids's Happy Meal - does not provide toys, except the outdated ones. If I was the CEO of McDonalds something would change! Forget the new salads, the menu - go back to your basics!

Kris Seymour
from Grants Pass, OR
When I arrived at McDonald's in Grants Pass Oregon. I ordered the new serlion steak house sandwich with the mushrooms. I then drove away and parked opened the sandwich box to find that their was no mushrooms. I then went back in to fix my order and ask if I can get my mushrooms put on my sandwich. The GM replied with o my gosh I forgot the mushrooms. She didn't tame my sandwich, instead she walked away a brought back a box of mushrooms. I thought it was very unprofessional of her. I returned back to my car to make my sandwich my self to only take a bite of dry, discolored meat that tasted horrible as if it is old. I then just put it back in the bag and thrown it away. This isn't the first time something has happens at this location. A few times I had ordered a mc double. I parked and with my reaction I looked to see if there was no pickle and then to find a pile of seasonings. I have been told through the grape vine that the kitchen is horrible, mold in a big hole under the sink, the fryer not being cleaned, appliances not being cleaned behind them, grease corroded all behind the appliances wire's. All of this has made me concerned about the management at this location. I'm really concerned about the safety of costumers and employees.

Albert Schaffer
from Phoenix, AZ
I am a 4th grade teacher and went to McDonalds at 43 Ave & Thunderbird in Phoenix AZ after work and they were out of key-chains for teachers. Then I went to the McDonalds at 51Ave and Cactus in the Glendale AZ and they gave me a free drink with my teachers badge and told me I could bring it in any time until the end of the year for a free drink. I went there today and was told it is only for one day. (While you are not under any obligation I think it would be nice to honor what you tell customers at any McDonald Store.)

Madeline
from Providence, RI
Me and my husband went to McDonald's on Universal Drive, Ct, and asked for a parfait. The cashier says they don't have any. First this is all the time at this location, my husband says to her this is the second location I went to today that don't have it. She catches an attitude, turns her face away. My husband tries telling her he was joking she wouldn't even acknowledge our presence so we walked away without making a purchase. If she don't know how to take a joke she should be working in the back where she doesn't have to come in contact with the customers because at the end customer is always right.

Gary Green
from Berryville, VA
I was short changed $10 in the drive through at the McDonalds in Stafford, VA. 22554 on the morning of 5/6/15 at 8:55 am. This one is located at the intersection of Sheldon Shop Rd. and Garrisonville Rd. I ordered a chicken sandwich, small sprite, and sausage and egg English muffin meal with a orange juice. The bill came to $10.46, (within a few cents; I was NOT given the receipt). I had two one dollar bills in my cup holder but only 5 twenties in my wallet. I pulled out one of the $20, but not wanting 5's and 1's for change, I gave the cashier $21.
Of course she is taking the next order etc. while making my change. She gave me back the change and I told her it was $10 short. She immediately took offense and said I think you gave me a $10. I said no, I did not have a $10 so I had to give a $20. At that point she told me she would "check on it" and continued with the next customer.
When I got my food I told the food person I was waiting for change and she told me to pull up and wait. 15 minutes later I was still sitting there so went inside and tried to speak to a manager. There was none, so I left to get my grandkids to school. I called back and asked for update and they said there was no extra $10 ??? I asked for next level supervisor and they said Jo Anne was in a class but would return on Monday.
I know if this is not resolved by a supervisor sometime today it will not happen. After a few more calls I was given Jo Anne's number but only got her answer message. I was also given a number for Lamar Brown but no one answers that number either.
I don't appreciate being ripped off for $10, especially with the attitude and no one giving a crap about it. I stop by this McDonalds a few times a week, and the food orders are messed up half the time but I put up with that with no complaint. But I am not going to let the short change go by with no action.
Regarding this particular cashier, I don't think she would pocket $10, but when she finds the extra $10 I am convinced she would trash it before letting it show she made an error. But with no supervisor to monitor what she is doing maybe she has nothing to worry about.
This will be my last trip to McDonalds. I don't have this happen at Chick-fil-a or Hardees a little farther down the road so that is where I will be going from now on. If this is not resolved as I now don't expect it to be, I will leave negative reviews for McDonalds wherever such opportunity exists to warn others about the lack of oversight of employee actions.

Heidi Guy
from Montgomery, AL
Wetumpka, AL location. I go to the drive through, only person in line for both lines. I wait for about 3 minutes with no one telling to me to hold or taking my order. A car pulls in the other drive through and is immediately helped. After saying hello 5 times someone finally says "What do you need?"HOW RUDE! After paying and getting my food I ask for extra napkins and get the BIGGEST sigh and she rolls her eyes at me. You are lucky to get 1 napkin from that McDonalds, so I guess we are not entitled to receive or even ask for anything.
I guess I was interrupting their conversation with one another. It was 1:30 in the afternoon, not busy at all. I have had several bad experiences with that McDonalds, they are always very rude. McDonalds has always had a horrible reputation for their employees being rude, and I agree completely. I think I will be taking my business for now on to Chick-fil-A where they actually are nice and treat their customers with respect.

Bill Ryan
from Ozawkie, KS
On April 29 2015 I went to McDonalds at 416 west 6th ST in Junction City KS. I ordered a 20 piece McNugget and one double cheese burger to go through the drive-in window. Very slow service. Now it is midnight and I got my order and my order was wrong. I told the employee it was wrong, he then called his manager. They got my correct order and gave me a refund receipt for $7.10. OK? this charge was never refunded to me at this time.
I also went into my overdraft with this transaction costing me $29. I was late for my shift at work also. The things with one visit. $29 charge (overdraft) $7.10 charge I never got back. I was late for work. This is ashame I will never go back to McDonalds ever again Amen. Cost me $36.10 for a $7,43 meal, and got into a problem at work to. I still have my receipts for this ordeal.

I have to be at work at 8:00 am. I do not go to McDonald's in the morning for breakfast because the drive-thru is too slow and they make me late for work. If I am going to go to McDonald's in the morning I need to get up earlier and leave earlier for work. This is probably my 3rd complaint on this restaurant. I went in this morning even though it was against my better judgment; I saw cars lined up and there was no one at the food window waiting on the cars. (I have gone through before and left because of this same scenario).
Upon placing my order of a bacon, egg, cheese biscuit combo with a small coffee with 6 creams and 4 Splenda, I noticed the screen said bagel, I corrected her and she asked me what did I want in my coffee, so I repeated it. The line was moved and I paid promptly, and then I got to the food window where everything stopped. The girl was standing there with my bag which she sat down, and then picked up and handed it to me and asked me again what I wanted in my coffee. I repeated it.
I looked in the bag and saw that there was no hash brown, I handed the bag back to her and she said Oh I forgot. She handed me the bag again, I informed her that this is the reason I don't come there in the morning, because they are slow and they make me late for work. The employee began to defend herself by saying that she doesn't make the food, the cooks make the food and she just hands it out the window, I said but you forgot the hash brown, she then got an attitude and walked away! I said as she was walking away I will report it to your manager. The lady behind her asked me what the problem was and what I wanted in my coffee!!!! I repeated it again!!!! She apologized and got the coffee for me, she was very polite.
I have tried this McDonald's thing over and over. It is right down the street from my house, but I think I will have to go out of my way from now on to get breakfast. The manager was there on her cell phone and was not paying any attention. She has been the manager there for a long time, but things are not working out for me at this McDonald's. I give up.

Joyce Hawkins
from Los Angeles, CA
On 5/2/15 12:14 pm I ordered a Quarter Pounder with cheese after waiting for longer than what I thought was a fast food establishment I took a seat. I noticed customers who ordered after me, received their food and exit. I walked up to ask if they forgot about my order. A few minutes later I was given my order. I checked the order and noticed the meat was NOT hot, nor Warm to the touch. I asked was this a left over from the previous night. I was offered another burger, but after the wait I didn't have the time to wait any longer, so I asked for a refund.
2/15 7:00am A few months ago this same location gave me a cold breakfast sandwich, with a difference meat than what I ordered. I ordered an egg white sandwich with sausage instead of the ham. I asked the cashier at the drive through if this was sausage and she responded with a Yes.
This is the second time I've visited this location and both experiences were unfavorable. This location get no stars from me. The restroom was filthy, and dirty. I had to ask if someone could clean, I waited for the young man to clean, he then went back to buzz me in to use the restroom, as I was using the restroom I could hear someone enter. I assumed it was another female. When I exit the stall the young man who was previously cleaning was inside the ladies restroom. Surely he was aware I was there since earlier I was waiting for him to clean, and after cleaning he closed the door. I had then asked if I could use the restroom, and he went to buzz me in. I was uncomfortable with his presence. I will never visit this location again.
At 5 my grand son informed me McDonald's is not real food, and refuse to eat there, and insisted on going to Chic fil A for lunch. Smart kid

Twice a year we drive coast to coast and stop at many McDonald's for food, coffee and bathrooms. The McDonald's in Arkadelphia off I30 is the first McDonald's we've ever walked out of without eating. The woman's restroom was filthy - the dining area was filled with flies. We drove on the next exit. Last year, we complained about the store in Forrest City and this year it was much improved.

David schoen
from Ronkonkoma, NY
Me and my friend went through the drive through in Coram. I had to tell the girl 6 times what I wanted and they got annoyed. The other guy came and asked what the problem was and I told him. His reply in a very Nasty tone said to me stop being so nasty. Excuse me but having to repeat myself six times and she still did not get it tends to annoy customers.
I have had other experiences in that place and I have decided not to patron McDonald's any longer due to nasty service. When I brought this to your management again I received a nasty attitude. This is no way to run a business and I am sure you will lose plenty of other business due to this kind of thing. I am contacting corporate will not tolerate being treated this way.

On the 2 May 2015 at 15:35 Went to The Mcdonalds Kuilsriver Cape Town and used the restroom but when I went in it was filthy and stinking then when I was done I wanted to wash my hands but the tap was not working so there was no water and there was already handwash on my hands.On top of that there was no toilet paper to clean my hands. Or wipe the Handwash off then I went to the Counter Service infront and while waiting there I asked to speak to the Manager which I saw standing there and I saw him which he blatantly refused to see me or speak to me and sent a cashier to speak to me which I find utterly rude and unethical. I am seriously dissapointed in this service I got and not a Happy Customer.

Time/Date of Incident: Hwy 109 N. Lebanon, TN - Fri 5/1 - 7:00 PM. At the front counter, I ordered a plain McDouble - no cheese. I was told it would be while because they were currently processing a larger order. I said 'no problem."
When my order was called - my burger was placed on a tray - and I took it back to my table - only to discover that it only had one burger on it. I took it back to the front counter and the McDonald's Team Member sent it back to be fixed - no apology or attempt to be nice. The tall Team Member in the back opened the burger up, looked at it - re-wrapped it and sent it back up as a completed order.
At this time, I asked the young man behind the counter to check and see if it was done correctly. He handed it to me and I had to check it. It was not. He took it back and the tall man behind the sandwich warmer asked me "Do you not want it plain?" I had to tell him that a McDouble has two patties on it! Finally, he added the second patty and my burger was returned to me. Not one of the three people involved - or the manager standing by - apologized or went out of their way to see what they could do to make me - the customer, feel respected in that situation.

deborah
from Redwood City, CA
Last week, I went into the McDonalds on Woodside in Redwood City, Ca. I usually go through the Drive-Thru. My concern was one last week the woman forgot to give me a receipt or change. I didn't have the heart to say anything as she may be new since they have had a sign looking for help.
Yes I know I should have said something as that helps with there training, I let it slide, that was my error. BUT 3 days later I went again, a different young lady was at the window, she gave me the receipt but not the change and it was over $4.00,
I did remind her of the change she didn't look to happy, but they do have some who work the window who look unhappy especially if they error. I hope you can understand my concern, I have found myself when someone wants to go to McDonalds is to say don't go to the one on Woodside, they will not give you your change. At this time, I usually suggest going to different hamburger place other than McDonalds.

McDonald's in Amarillo Tx I-40 and Ross Osage. The manager is allowing people to bring in food from am outside source into you store. She or the cashier has done nothing about it. If the manager would get off her phone long enough to pay attention to what's going on and do something, you would not have gotten this message. You know this is cross-contamination and is not taken lightly by the Health department.

Ronald Ricket
from Stevensville, MD
I ordered my food at the drive thru. Went to the first window and paid. Went to the second window and an employee named Crystle asked if I ordered a peach tea and Mc chicken. I told her I did. She told me "the next time someone tells you to wait for your total you wait for your total." I was in shock and asked her to repeat what she said. She said the above statement over again. I told her she cannot talk to a customer like that. She then told me to "shut up". I asked to talk to the store manager. An assistant manager came to the window and apologized. This McDonalds is located in Chestertowm Maryland. I cannot believe you employee people like this.

Tom Powell
from Montreal, QC
This happens OFTEN. 2 coffee, 2 muffins, 1 correct of each. 2 years ago I started to count 58 visits 32 correct these are regular visits with a mix of food and coffees. I just stopped going there for over a year until recently and low and behold. No change. ordering 2 coffee - 2 muffins and getting one wrong coffee one wrong muffin. I mean come on. It was 4pm I was the only one in the line I even asked the speaker guy if he got it right, then again when I paid. I just knew it would be wrong. I asked again when she handed it to me which one had the sweetener, she told me even asked what kind of muffins she told me.

Went to McDonalds on Mcgavok pike in Donelson, TN. I ordered a ham biscuit and hash browns. Got to work and the biscuit had to be leftover from the day before or later. The hash browns were soaked in grease and cold. McDonalds your quality has never been great...but in the past year or so, it has dropped to the bottom of the barrel. You all need to give it up and shut down.

Barbara Ann Alexander
from Springfield, MA
Complaint is regarding t.v. commercial. "I'm lovin; it' phrase I believe is an extremely selfish phrase. to the eyes, heart of a toddler/pre-schooler/early grade schooler. How about 'Wish you were here' or "Come join us'. That leads to conversation w/caregiver-opens/closes the reality of going to McDonald's. Instead of sitting there as a very young child with 'mixed' feelings.

Sheila Smith
from Scarborough, ON
I went to McDonald's inside Bramalea City Centre, 25 Peel Centre Drive, Brampton, Ontario L6T 3R6 today. I ordered two coffees, one Bacon Egg McMuffin and one Hot cakes. Fortunately my spouse and I were eating in, otherwise we would have taken home an incomplete order. When I took the food to our table, my husband undid the Hot Cakes and found three individual servings on butter but no syrup. He went back to the counter and was told "We are out of syrup." (Why didn't they tell me that when I ordered them. Do people eat pancakes with butter only?).
He came back to the table a little stunned and I went back, with the pancakes and asked "Do you actually think people eat pancakes with butter only?" I got a blank stare and asked "Do you want your money back?" I said "Well, yes. But I will order a Sausage Egg McMuffin instead". She gave me my money back and then I paid her for the Sausage Egg McMuffin. I found it particularly annoying that I was not told in the first place there was no syrup and they expected someone to eat them like that. However, if I had been going through a drive through i would have been stuck with it. Not professional at all.

Linda Katsis
from Toledo, WA
Chehalis, WA. Wal-mart in-store McDonalds 4/16/2015 at 5:30 PM, ordered one of your NEW spicy chicken sandwich, paid $5.17, dark brown bun top very dry, such small piece of spicy fried chicken that it fit inside the middle of the bun not even close to edges, stingy amount of mayo, one small slimy piece of lettuce, tomato slice was only acceptable piece of food in entire sandwich, first bite was so dry & mostly bun that I had to ask for more mayo, was given 3 pkgs (& used/needed all 3 too!), have been big McDonalds fan forever (I am 68 yrs. old), my son had his 1st job at McDonalds, our entire family ate breakfast there every Sunday & loved it but am so very disgusted w/this last spicy chicken sandwich (NOT the $1.00 spicy chicken sandwich but the big $4.79 spicy chicken sandwich) that I will never order it again and will most certainly let my friends know what a terrible & expensive sandwich it is. I am one unsatisfied customer! Thank you for your time and consideration in this matter.

taco
from Ormond Beach, FL
McDonalds...1376 West International Speedway, Daytona Beach, Fl. 32114. Every time I have been to this Charlie Brown restaurant, the drink station area is so sticky and garbage all around. The tea dispensers are always empty, the bathrooms are so disgusting and smell like urine, there is only one person taking orders while others are bumping their gums. I have had to walk out, without ordering, the last three times I went inside. Today was one of those days. Today was so ridiculous that a worker leaving her shift yelled through the place, back to the employees, "people are waiting on their food!" Not once have I seen the acting shift manager each time I have gone there. This place is ran by unsupervised management and def needs to be clean-slated and given a new life...especially due to the high volume of tourists.

Willie Jang
from Vancouver, BC
I visited the Drive thru at the location in Richmond at Alderbridge and No. 3 Road. I have visited seveal months aga and ordered a vanilla latte. Upon picking it up and using the coupon for a free specialty drink, the semployee asked for an additional 30 cents. I asked why and I was given the response, we are independant and our owner told us to charge for syrup. I was taken back and called the corporate office to complain. I was told this would be taken care of with your independents.
I ordered a latte with an extra expresso shot.yesterday and I was asked again to pay 75 cents for the expresso shot. I asked not to have the additional charge and I was given a vanilla latte ?????
I am very diappointed that this location continues to make their own rules. I have visited a number of different locations and I have never been asked to pay for a specialty drink charge. I would like a response to this and some explanation to the conduct of the owner.

Pat Simpkins
from Tuscaloosa, AL
I debated about going to McDonalds' or Bojangles' (they are right across the street from each other) so I stopped at McDonalds'; big mistake. I walked in ordered food and was waiting on my change. The cashier did not have enough pennies. She gave some money to who looked like the manager. Since she did not have any pennies, she gave me 2 pennies over. As we joked about the 2 pennies another customer walked up and said to me "you are in the good". Since I was not speaking to this customer, I said I am talking to the cashier! Then the manager came out behind the counter, looked at me and said "What is she waiting for" (very RUDE) to the cashier. I said 2 egg McGriddles'. She slammed the food on the counter and said "have a nice day" as if that would help her rudeness. This happened at University Blvd East in Tuscaloosa, AL. Please let this manager know, I was waiting on McGriddles' this morning but from now on I won't be waiting on McDonald's any more! Get some customer service training.

With ref. to order no. 24736 placed on 12.04.2015. The order was suppose to reach me in 29 min. but was delayed for more than 1 hour. Also, the products reached to me were not looking fresh and not at all hot. Even on asking for 50 Rs. coupon due to delay (for which I got the msg), the executive said he doesn't have that and would be adjusted next time. Very poor service and not at all expected from McDonalds. Highly Unsatisfied.

Scott Beetham
from Colorado Springs, CO
Tonight, I went to the Colorado Springs McDonalds on Fillmore and Stone street, waited in drive thru lane #2 while two cars who were behind me got their orders taken in lane #1. I got tired of waiting and didn't want to order anything by the time they go around to me, and had to wait in line behind all the other cars who had ordered ahead of me who were behind me to start with, but didn't make the mistake of getting in lane #2. This isn't the first time I've gotten bad service at this McDonalds. I sometimes go to this store for breakfast because it's conveniently on the way to work, but on at least two occasions I couldn't get a large coffee because they were out of cups. Many times they are out of other items like apple pie. It's called fast food because the customer is suppose to get a meal quickly, with the same level of customer service as any other McDonalds elsewhere, but at this one the only fasting you're likely to get is the kind where you drive away with nothing. This store is poorly managed, and after tonight, the Burger King across the street on Fillmore just gained a regular customer who use to go to McDonalds.

On several occasions, when I am at the Walmart at Quarry Bend in Sandy, Utah, I have attempted to buy a hot fudge sunday and have been turned away because the ice cream machine is allegedly broken. I have not heard that excuse at any other McDonald's. I think, the personnel at this particular McDonald's just do not want to bother exchanging the empty ice cream bag with a fresh one. Especially, if that individual is about to go off shift.

David Rayburn
from Horn Lake, MS
Placed order for two sausage and biscuit and two senior coffee in drive up-there was a sign that there was free coffee with any breakfast sandwich, got to the window to pay the lady charged me for two senior coffee, I ask why she said there was a charge for the coffee. I usually buy at a McDonalds on Goodman Rd in Southaven, Ms but the last two times I visited there; there has been a line all the way to the street and one time after placing the order they told me I would have to come in to place the order they were having technical difficulties- The difficulty they were having was no one to wait on people. I usually get free senior coffee at local McDonalds-is there different policies with different stores??

jennifer
from Weymouth, MA
I worked for mcdonalds in weymouth on main street for three years. It was awsome in the beinging but a knew manager came on board named shannon toomy. Right away, I noticed she had an attiude with fellow employees and customers. As a result of that, I left for another job and when I left three other people followed me. She is not manager material and I am suprized she is still there. While I was still working at mcdoalds my husband needed surgery and I had to take a month off from work to take care of him. Shannon gave me a hard time. She said you have a choice working here or family. Well when it comes to my family, I am there for them she didnt even care! A former employee of mcdoalds in weymouth

Rosendo Morales
from Tucson, AZ
Just try to get food through drive thru, and get a 3 piece chicken meal large... They have me a salad instead, I ask to change the order and they did ,.. Good and ok but when I asked the receipt they pull me out from the window and park on the waiting parking ok, now I'm asking for a change but the manager or whoever isit said and insisting that I gave 7 dollars in which I gave 20 dollar ,. And that I have no change bec they were the same price .. I paid almost 7.75 actual but my bill was only 5.80 dollars.. And keep on arguing that I don't have a change and the freaking manager with a very thick Mexican accent was rude .. Could you send this guy to a seminar? How to handle customer complaint... All I want is to get my change and I the right to get it but he's pushing me that it has the same price , while talking to him He just turn around and go back to his store... WoW what an unprofessional gesture...rude and no manners,.. It made me snap so I'll find this complaint site right away..I still have the receipt with store # 8800 broadway ,.. Tucson AZ store # 10511..

kim westerfeld
from Kingsland, GA
Took grandchildren to mcdonalds in kingsland georgia...play area is absolutely dirty, even the play tree they crawl is so dirty that you can see it all over it. The girls hands, faces and feet were black with dirt...the seats near play area were dirty. There was no sanitation in container..an empty wipe container..ask for wipes to clean the girls..person working would not get any, said he didn't know where they were...He never offered to get us any help... Another grandmother ask to speak with manager, the guy said he was busy...never went to get manager or wipes..we went to bathroom to wash hands and face before we let them have anymore of their food or ice cream, there were no paper towels available.. I have lived in Camden Co...all my life...But I will not take my grandchildren to that Mcdonalds again..I believe that the play area is unsanitary, and it is hard to take them and not let them play..So until I know that it has improved I find a other business to go to.

I was pulled into McDonald located on 1410 n. Lemon st. Anaheim, CA 92801 drive thru to get my coffee around 5:25pm 04/09. And this guy "Raule"told me "wait 3 minutes. Wa are brewing fresh coffee" So I pulled into reserved area and waited about 5 minutes, and this guy did not come. So I decided to come in the store, asked for coffee and this "Raule" told me "I am off work". There was no apology nothing but he kept saying "I am off work". I did not want to argue because I was already late for my school, so I asked "Alfonse" for the store manager and he said "there is no store manager". So I asked "Alfonse" to write down all the names (the guy name, your name, and store manager) and number I can reach. So I came outside, I noticed this guy "Raule" circling around the parking lot and waited for me to come outside. I ignored and drove away and he literally followed me about 2miles. I was about to call police but I've lost him.

Gearldine Cherry
from Laurel, IN
My complaint is regarding the store in Memphis, Indiana. It is a 24 hour store. Lately when I go there after work, the drive thru is closed. I have a very bad back. I hurt too bad to go inside. I am very disappointed when I can't get anything. I understand that they may be short of help. Surely something could be worked out. It has happened numerous times in the past month.

I know your stores are franchised . store # 26590 I visit this store and ask if they had the quarter pounder DELUXE they said NO ! so I ordered a quarter pounder value meal . I pulled up to pay for my meal $7.01 I gave them a twenty and one cent I GOT BACK 13 ONE DOLLAR BILLS ! then I went to pick up my order and asked why the Downer street store has the DELUXE and they did not . the server got the manager and I ask him . " oh we have the deluxe " well I was told NO ! " it is a number 5 ! I will correct them on that " he did nothing to even ask me if I still wanted the deluxe . all I got was a " sorry sir " as I was handed my meal and closed the window . the only reason I stopped at this store was because I had just finished shopping in the same plaza .normally I go to the one on downer street . I HAVE GREAT SERVICE FROM THIS STORE ! IF I go to MC Donald's again I will drive pass this store to any other one ! this has left a sour taste for MC Donald's ! first insult was getting all ones back for change ! then to treated like just another person with a complaint and BRUSHED OFF AS ONE ! you need to RETRAIN THE WHOLE CREW ! or is this the way they are trained .

earlier that day my daughter & I went to McDonald to order some food, the workers took a long time to serves the food they talk a lot instead of providing they services that we pay our hard earn working money. During my time at McDonald I noticed that the workers where making milkshakes & mc flurry 's & there wasn't anything wrong with the machine ,I ordered a milkshake & a mc flurry the worker who was taking our orders shouted with rudeness there weren't any milkshake & that the machine was broken when I saw two other workers handed out four milkshakes to other customers.Everyone who were ordering their foods were shocked about the girl outburst & rudeness that some of the customers left.The place is filthy & the services is bad they gives you something else instead of what you order.Someone need to go & investigate that place because I was treated unfairly & so is my child that we left the place .

Ordered Steak Wrap and small plain Sunday at 1.20p.m on 1/4/2015 I received the Sunday straight away after 2 minutes the young lass said there will a 2 min wait for wrap could not believe what I was hearing 26 c with a Sunday soon becomes a drink the training needs to be smartened Up I was not impressed when the girl bought the wrap to the waiting bay she certainly didn't look like she was enjoying the job all I ask for is great service which I know you guys are known for sadly Wodonga is not living up to your standards I will leave this with you hoping you can turn standards around Regards Ann

I am Asian American. I walked into a busy McDonalds Store with My bleached t shirt, shorts and blonde hair .I was tired and anyone could've seen it in my face. I wanted something , anything to make me feel better. I stood in line and waited to be called. The manager then opened another register and started calling people out of the first line. When my turn came, she walked away and started working on other tasks leaving me hanging . I don't know if it could've been my hair , me being half Asian, or my bleached t shirt that lead her to make me feel unimportant. She just took two orders at a very fast welcoming pace , what will it take to just take one more. I don't understand. I felt as if my appearance caused her to leave me waiting. I don't think people in her position should make decisions upon people appearance, especially with McDonalds prestige reputation. I was at Store #2747 , The Manager's name is Celeste. I believe someone should scold her for her discrimination against poor-looking people. I'm too nice to do that so I hope this would bring on corporates attention. If I was Bill Gates, this complaint wouldn't be necessary. I could've bought a ton of Mcdonalds stock with the time I spent writing this. I lost faith in Mcdonalds as an Investor . I think Wendy's is a better Investment now.

patronized the Coopersville, mc donalds and ordered a big breakfast. proceeded to work and to eat my breakfast. only to find that I didn't receive any syrup for my hotcakes. called the store and complained, and was sent a coupon for another breakfast. I redeemed it last week for another breakfast same as before, proceeded to work as before only to find that I was shorted butter for my pancakes. I immediately called mc donalds in Coopersville and asked for the manager. talked with her explaining my problem, she said she had checkeed the order herself and was confident everything was there. it seemed as though all she wanted to do was argue and tell me I was mistaken. believe me I have a lot more to do than spend my time on the phone reporting a problem. I did not dream up the shortage, why would I. last but not least, I do not lie and certainly felt the attitude was totally unprofessional.

Niecy Burkett
from Delray Beach, FL
This is not exactly a complaint but the closed thing I could find to tell you my suggestion. Have you ever thought of serving wheat buns as a choice instead of white buns? So many times I want to get something from McDonald's but prefer wheat buns , so much healthier than the white buns you serve. So I go some place else.

Chris weiland
from Rialto, CA
I go to McD all the time on Baseline and Riverside ave. In Rialto ca....My son can't have Cheese and I always order him a Mcdouble ..No cheese with ketchup only...I go almost every day....they never get it right.....well 10% of the time they do ...sometimes I'm 5 miles away when I figure it out...they never do anything to compensate me for the countless times they do this to me.....Very Frustrated......how hard can that be....McDonald's do something for me.........Please......or hire smarter people...

Holly Spille
from Cincinnati, OH
My husband and I went into the McDonalds at 5020 Delhi Pike Cinti, Ohio on Sat. 3/28 at 18:18. We went there as I had been sent a complimentary value meal from a previous complaint for being in the drive thru for 23 minutes. First we ordered and went and made our drinks, sat in the lobby for approx. 10 minutes, no food. We watched the employees behind the counter fake boxing, talking on cell phones (later we discovered I think that was the person in charge), eating and drinking and having a great time. We finally went up to the counter and ask about our food. They said well what did you order. Then the food was prepared. As we were sitting in the restaurant eating there were teenage kids laying in the booths and the place had garbage all over inside on the floor, ketsup was dripping from the stools where you can sit at a counter and eat. The next thing about 10 kids came in the door and finally a girl came from behind the counter and made them leave.
The kids working behind the counter had the own personal drinks sitting on the trays that are used for patrons and had to move them when someone was dining in. Another employee had a sweatshirt on of a college team and the hood up as he waited on customers. It was a mess. I worked in this particular McDONALDS when I was in high school myself and I have to say that it has drastically went downhill. The Board of Health would not be to happy that the tray my food was served on had the employees drinks sitting on them behind the counter and moved them to put my food on. I think someone needs to get a handle on this place. I know there were three other couples our age (mid 50"s) that will find another place to stop when we are looking for something fast as this place on Saturday was disgusting and management should not be management. Oh but one thing I did forget due to the fact that we were one of three patrons in the place when we came in and they forgot our food they did offer us a free apple pie. It still does not make up for the fact the place is not a place that you would want to frequent again. Thanks for your time.

Emily Del Rosario
from Grants Pass, OR
Grants Pass Oregon: Walt-Mart at 135 NE Terry Lane has a MC Donald's restaurant inside the store.I am an animal lover,but other than real service dogs,I don't think MC Donald should allow long haired Chihuahua or any mute where they prepare food.I complained too the person behind the counter and he said they can allow service dogs in.That dog was not a service animal.

Keisha Worthington
from Seattle, WA
Got to the McDonald's on mission and Hamilton in Spokane wa. On March 29 2015 at 1:15 pm ordered 2 mc chickens a cheeseburger sprite with light ice coke with light ice and a sweet tea light I lie and lemon. Everything good so far and then got to the pick up window and I'm in a truck by myself asked for a drink carrier and the girl became rude. This happens a lot at his establishment they are always rude when asked to do something extra. Told her she didn't need to be rude and she got even worse. As long as I have been alive 41 yrs I been taught always treat the customer good not at this McDonald's and I will not be going back there. Usually go 2 or 3 times a day. Thanks a used to be valued customer.

Chris
from Birkirkara, 04
Hi I go to McDonald's 3 days in a weak and most of the days I go I find something wrong. I order a big tasty no sauce and ice tea many times I found the burger with sauce, or the drink water only without any taste. Today I went to airport and, the burger was OK but the ice tea was water and the chips without salt, now I'm watching for another place to go for thanks!

Richard Armstrong
from Burnham, PA
every time, and I mean everytime I go to the store in Lewistown pa or electic avenue pa,something is wrong, these stores are going down hill and fast. my food is always cold, and I mean very cold, this morning my egg mcmuffin went right out the window!!!! of my car. either its cold, wrong order, no napkins or straw, or u ask for drink no ice, and you get ice!! always mest up, sick of waisting my money on these dives!!

Warren Brown
from Glendale, AZ
Could you please explain this to me. I am extremely offended and I did not like viewing the flag hanging upside down. You have lost a faithful customer Boycott McDonalds PHOENIX (KSAZ) - It is a story that has been trending on social media. A flag flying upside down at a Glendale McDonalds restaurant. Was it disrespectful, or a simple mistake? A Marine reservist saw it, and took matters into his own hands. FOX 10 spoke with the reservist and the restaurant's franchise owner who is a former Marine. He explains how the flag ended up being flown upside down. "I actually thought it was plain disrespect that someone would raise our own nations flag upside down," said Elias Marzeleno. Marzeleno, who serves in the military as a reservist in Arizona, said he did a u-turn when his girlfriend pointed out the flag flying upside down outside of a McDonalds near 67th Avenue and Camelback this past Saturday.
"I looked around to see if anything was out of the ordinary," said Marzeleno. Flying the flag upside down is recognized as a symbol of distress. Marzeleno said once he determined there was no problem, he took matters into his own hands. "I actually went to try to lower the flag, but it was knotted in such a way you couldn't lower it, so I went to the car, I got my knife, and I cut the rope," he said. "Being a Marine myself, and going through the Vietnam War era, we're gung-ho but we need to curtail our feelings sometimes and take more logical steps than overreact to it," said Steve Lanini, the franchise owner. Franchise owner Steve Lanini said it was an unintentional mistake that could have easily been resolved had Marzeleno talked with a manager first.
"If you're familiar with how you fold a flag, sometimes if you get the hooks on wrong, you pull the wrong way and it goes upside down, it's happened I'm sure over the years and this one wasn't caught," he said. Regardless of how it happened, both reservists say the flag should never have flown upside down. They say whoever raised the flag should have looked up. "No, I'm not disciplining any body as a matter of fact, to this day I don't know who did it," said Lanini. The restaurant now has a sign on the door notifying customers apologizing for the incident. Lanini says they bought a new rope and will be raising the flag again soon, the correct way. "Believe me, it was a mistake, we don't do that," he said. "All I want people to know is to have basic protocol to raise our flag, and give our own flag respect," said Marzeleno.

I have gone to McDonalds in Moberly Mo. quite often with my children. I have seen numerous times of a manager being hateful to her employees. I couldn't believe things I have heard from a manager. Last time I looked at her name tag so I could contact you. Her name is Renee, taller, dark hair, skinny women. Pretty girl really. The first time I saw her a girl had messed up on the cash register and Renee had to help her. The teenage girl told her she was sorry and Renee said "good you should be" and walked away from this girl. This little girl was surprised and hurt at the comment. I told her not to worry about it, she must be having a bad day. The second time I was there a guy messed up on a sandwich and she yelled to the back "how long have you been working her God!"
The third and last time a girl was asking her a question and Renee rolled her eyes and walked away and the girl was left no knowing what she was supposed to be doing. I understand people have bad days. I work with customers all day long. If something bad happens you can't take it out on the next person. As a manager she needs to learn how to manage. You don't yell at these kids and make them feel like crap. You encourage them. Help them become better. If you encourage and help someone, the better a worker will become. If you discourage them they will be timid and not be as good for you. If she doesn't like her job, she should not work there.
I just think she needs more people skills and management skills. These poor kids are trying and are learning. For most, this is their first or second job. Shooting them down does nothing for her or them. The first time I passed it off as a bad day. The second time I was just feeling WOW. The third I couldn't help but let someone know. Thank you. Hopefully making our managers better to make a team better. Thanks again.

At the havenwood McDonald's Baltimore MD drive through....again my order was not completed properly. I paid for an item never received. This happens often to me so I imagine it happens often to others. This time I was feeding 3 young girls who were extremely disappointed. This is not an acceptable business practice.

Doreen Wagatha
from Charter Township of Clinton, MI
Went through the drive-through ordered a cheeseburger a large HighC orange and the fries with no salt. I waited approximately five minutes before the girl came out with my order and tells me there's no salt. I went inside the building and there's all kinds of salt by the pop. I talk to Joel of the manager who was not very polite and asked why I was told there was no salt. He told me he doesn't know what's out there he just know there's no salt in the back. I cannot believe a big place like McDonald's does not have any packets salt in their inventory.

Cynthia Edwards
from Sanford, FL
I went through the drive thru on Friday evening March 20 2015 at around 7:15 and ordered three kid meals. I drove to the window to pay and the girl Marilyn told me $12 and some change (I think $12.22) and I handed her my debit card. She gave me my card and receipt and I put them in my purse. i drove to the second window where a young man was very confused and could not figure out my order and that is when Champagne also appeared at the window and after a few minutes Champagne informed me my order would be $12.22 and I told them I paid at the first window that I was not paying again. Champagne then firmly said I did not, to produce my receipt. I could not find it and then they informed me Marilyn had charged me the wrong order and I said no I didn't that Marilyn had said $12.22 before I handed her my card at this time the three children i had with me were getting frightened and cars were lined up behind me so they asked me to pull over and find my receipt so I did and indeed she had charged me the wrong order.
I then gave my daughter my credit card and told her to go in and pay the difference even though they were the ones who made the mistake not me. When my pregnant daughter went in to pay the difference she had said she did not see why we were responsible because of their mistake and Champagne became very rude and threw the receipts at my daughter and she pushed them back at her and i saw what I thought was a man in my daughters face yelling at her so i got out of the car and went inside and by this time there was a third person named Karen who said she was the manager who had came forward because Champagne was yelling "you will only get whats on the receipt you produced" and said my daughter assaulted her and we were absolutely horrified and then Champagne launched at us and Karen had to push her back, actually push her over two times. I could not believe what I was seeing. We were embarrassed, angry and so confused that this was all happening with my grandson and his friends watching, the customers in the store all over three kids meals.
I sent my daughter in to pay the remainder owed and Champagne turned it into a brawl. The manager Karen said Champagne told her my pregnant daughter assaulted her and I said no she did not and that I wanted the security video of this event and she said she could not do that. We were assaulted by your manager in training Champagne and I am seriously considering legal measures. The man I thought was yelling at my daughter was Champagne, which is a girl with an attitude. I did everything right and did not deserve to be treated like that. We have been going to this McDonalds for over 25 years and we go at least twice a week after my grandsons baseball games.

Sara Bissinger
from Lancaster, PA
I went to the Mcdonalds on columbia Ave about 7:30pm last night. I waited about 5 minutes. They were not busy at the time. they may have had one or two cars in the drive thru. they also had 2 other customers inside that were waiting to get their food. I was not even acknowledge that I was even there. No one said Hi or we will be right with you. After 5 minutes I left. This is not the first time I have been in this Mcdonalds. They seem to cater to drive thru than inside. I know they are busy at times but when they are busy inside and the drive it seems drive thru gets there food first. No one gets theiir food in the inside of the store. every one seems to be helping people in the drive thru lane. I have waited for food a lot of times. It seems lately its getting worse. I can go to other locations and get faster service and the other employees seem to be more attentive and happier. Everyone at this McDonalds seems to not be happy and dont care about anyone. I have gone to this McDonals before and wait a long time jhust to order food and then wait even longer just to get the food even when they are not busy. I will not go this McDonalds for a long time. This McDonalds needs to work on customer service and lesrn to get the food out quicker than they are now. Sometimes they food is also cold when I got it. If they cant do there jobs right maybe they should not be in business there or get other people that can do the job the right way.

Mittie Ballard
from Madison, MS
I went to the drive thru and order 2 big breakfast and 3 large sweet teas and a sausage biscut and the total was $12.25 and when I went to the window to get my order they handed me 1 tea I told the associate I had order 3 and she said well she didn't charge u but far ! so she came to the window and told me it would be $2.76 far the other 2 teas so I handed her a 5 and she never gave me my change she just gave me my tea and said have a great day I know it's just $2.24 change but every time I go there and the associate is at the window she seem to be having a bad day are either she don't like her job cause she has a real mean look on her face and this isn't good for this company cause I far one don't like it.
The shift leader has a bad adatuide also she was behind the associate saying something about me cause she and I have had words before about a over charge I'm trying to let you all know how this store is being run by some very rude people and you need to come here and check on this store this whole store needs new managers and associates. I hope you come and check it out because I'm not going back there and I eat there 4 or 5 times a week but seems to be going on when the store manager isn't there cause he's very nice and he always try to make your rite if he's there they don't say a word back to you if it's not right they just fix it for you so that's why I think it's the shift leaders there and this one associate. Thanks Mittie Ballard

I called on the phone and someone pick up and awnser and said hello how are you and said ok OK and hung up right when. I was asking about employment.

judy davis
from Wichita, KS
we went through long john silvers about 8 last night. we used to eat there all the time but not any more. we asked for fresh food. the fries was hard and cold and all the food was not fresh and tasted like it just came out of the refrigerator. my husband ordered 3 chidken and 2 fish platter and got 1 chicken 2 fish and 3 shrimp. we did not order that and everything tasted terrible.

Ordered a Big Mac and a cup of coffee at the McDonald's in terminal A at ICH. Saw them pour the last drop of the pot into my cup and thought well this sucks but...... Got my sandwich, found a table and took a bite. Bread partially frozen, sandwich fixings all (including the meat) ice cold. No line no waiting no excuses. Took the sandwich back to the counter and told them "it was not fit to eat". The 3 people working the store just looked at me like I had 3 heads. I walked away and dumped my coffee. Didn't even want to taste it. Not interested in getting my money back as that would imply that all is forgiven. It's not. McDonald's at this location sucks. Don't eat here!!!

Lori Powlen
from South Bend, IN
Went to McDonalds on Bremen Highway in Mishawaka. 2 weeks ago I went Saturday morning 8:00 am on my way to work and ordered egg white delight and md mocha. I was asked what I ordered and they gave me my sandwich and told to pull forward for Mocha. I did and waited and waited. I counted 15 cars that went thru behind me and saw some of the cups handed out the window were also the McCafe drinks. After 15 minutes I was getting ready to get out of my car to go in when the girl finally came to window and gave me my drink. She said sorry and said she made me a large for waiting. I told her 15 minutes was ridiculous and now I was late for work and to let her manager know that I would be calling later that day. I did not call because my kids told me if I did they would remember me and do something the next time I ordered.
I didn't believe something like that would happen but it did anyway. I went this past Saturday, again at 8:00 am on my way to work and again was told to pull forward. I told the guy working that the last time I had to wait 15 minutes and please don't forget me. I got my Mocha in about 3 minutes and he smiled and said have a nice day. I thanked him and told him to have a nice day also. As I was driving to work and took a drink it dribbled on me every time. When I got to work I took the lid off and found a cut out in cup where you take a drink. I was lucky I had coat zipped up and it didn't burn my skin or cause an accident. I feel this was intentional and will never return to that McDonald's and will let everyone know what happened to me. This has never happened at any of the other McDonald's in the area. I feel there needs to be more training at the Mishawaka store or a change in employees. They may think it is funny, but this could cause a serious accident.

Solomon Grant
from Brooklyn, NY
I live in Crown Heights Brooklyn and the McDonald's on Utica and Eastern Parkway is disgusting. This McDonald's has homeless people come and hang out in the restaurant for hours. Some even sit on the floor by the door! The tables are sticky and filthy and cleaned so sporadically that they smell awful. I have never seen so much garbage on a floor in a McDonald's in my life. It overflowed from the garbage bin and nobody bothered to pick it up. This is literally the most disgusting place that served food that I have ever walked into in my life. I'm very surprised the Department of Health hasn't shut it down. I was so hungry that I ordered my food anyway and left as quickly as possible. Than on the way home I threw the food in the trash. Just looking at it made me sick and I couldn't bring myself to eat it. Shame on McDonald's for allowing such a disgusting place to stay open. Shame on you McDonald's!

Sheldon Lemco
from Orlando, FL
I just called the complaint department for McDonalds and a Cristina answered so was so un professional that I had to repeat myself several time for questions I all ready answered. She was not paying attention or understanding anything until I repeated myself. The fact is that when I told her that I waited on line she have told her that I was inside the store. She then asks if I was inside or in the drive through. I had this happen all through my conversation with Christina. This fact tells me that McDonalds does not care about complaints or their lack of Professional service. I feel that the New CEO should be made aware of the lack of Professional service that McDonalds has now. I have been a Customer of McDonalds for 49 years however if things do not improve soon, I will turn my Business over to Wendys since Burger King also has bad service.

christy hurst
from Chanute, KS
Yes, when I went by my local McDonald's this morning, was hoping to grab something real quick and head home this morning. Having things to do I was hoping to grab and be done. I proceeded to ask for 2 breakfast burrito's. However, when I quickly pulled up ans asked the girl at the window, did you put sauce in the bag, she very quickly say's yes. Guess what, I got to my destination, hoping to quickly eat and get things done this morning, when I dump things from my bag and NO sauce. I did call the store, a joke !!!

Richard Beyer
from Ypsilanti, MI
Ordered a meal but did not the the fries ask the cashier they said they did not charge me for fries i said okay then i will buy went to hand my credit card now cash only after they took my card 3 min before to pay for the meal this Is BS they told me can't do anything sorry sir how can a company mess up an order then not make it right even when i said i would pay. Very Bad Business.

nathan hopgood
from Coburg, VIC
At 735am 8\3\15 I was ordering 2 frozen cokes and 2 sour mellon frozen drinks in the drive thru and the actual manager of the store Jake was abusive I drove up to the window and he said don't use that language ???? I didn't know what he was on about i have a speech impedament i treed to speak and place the rest of my order but he rudely slammed the window closed i really found that offensive and abusive coming from a senior member of there team really bad for a family restaurant.

My daughter who started work for mcdonalds leckwith road Cardiff UK, she was nearly 17 she started her training she worked 4 hrs first day and she enjoyed it she was so exited to go back the next day,on the next day she went in where she met with a manager,who was covering for holidays, she was told,not to smile at customers, and just to take there orders, she took the order from a customer when the manager wiped the order from the till told her to give his change from her head my daughter was very nervous she gave him 10 pence to much,he them told her not to serve any more customers bearing in mind he was training her,he told her he would show her how there floors were mopped,after mopping he called all the other staff,laughed and said l had to train her on how to mop a floor,then said to her that she fancied him,also made her search through all the wasted food in the rubbish, so she would know what customers threw out,she was belittled all day In front off staff by this manager,l could go on, she was only 16 she lasted a few more days,then had the cheek to say,she was not good enough to work for them,is this how they train young people,she was made to look feel stupid,and degraded, lm going to flood facebook and Twitter then see how mcdonalds react

Diane silva
from Livingston, CA
went thru drive thru window ordered fresh chicken nuggets and tenders were not fresh not even hot. I ask them three times if fresh they said yes lie I ordered iced tea asked for just a little sweet im diabetic, got home tea was sweet had to throw it out. I don't like wasting my money. will go elsewhere.

Linda miller
from Pittsburgh, PA
Took my grandson his order was all wrong but the bad part was my Big Mac was ice cold and hair was in my French fries.

Joe Rippe
from Clover, SC
See the email response below from McDonald's customer care department. Well, I have serious doubts that you really care about your customers, us early morning ones anyhow. I visited your Lake Wylie location again this morning, interested to see if anything improved. This time it was 5:10 AM. Door was locked. There were two women inside talking but you were not open. Do you just not care? In this day and age when so much interest is placed in customer satisfaction I am amazed that this keeps happening. Well, carry on, do as you please, it won't affect me anymore, I give up.
Sent from my iPad
On Nov 22, 2014, at 5:01 AM, <McDonalds.CustomerCare@us.mcd.com> wrote:
Hello Joe:
I want to thank you for taking the time to share your recent experience at the McDonald's in Lake Wylie, SC with me. Your feedback is very important to us as it allows us to better understand how we can improve our service to you.
I am sorry that the restaurant was not open during its normal business hours. Please be assured that we want to provide you with an exceptional experience every time you visit us. From your email, it is clear we did not meet your expectations. Again, I am truly sorry we disappointed you.
I want you to know that I have already taken action on your feedback. After reading your email, I immediately shared the information you brought to our attention with the local franchise owner of the restaurant you visited. Additionally, customer feedback is reviewed with our regional McDonald's consultants as part of our ongoing commitment to improving our restaurants' operations.
Again, Joe, thank you for sharing your feedback. We appreciate your business and we hope to have the pleasure of serving you soon.
Ashley
McDonald's Customer Response Center
ref#:11543317
--------------------------------------------------------------------------------------------------------------
Please do not "reply" to this email response. No "replies" can be received through this mailbox. If you wish to contact McDonald's Customer Response Center again, please visit our website at www.mcdonalds.com
--------------------------------------------------------------------------------------------------------------
Our food. Your questions. Get more answers to your food questions by tweeting @McDonalds or asking us on Facebook. Visit our FAQs to learn more.
You wrote:
Your door states that you open at 5 AM. The last three times I have stopped, slightly after 5AM the door was locked, closed. If you aren't opening until say 5:30 or 6:00 please say so. This is the only fast food place on my way to work so if you are not opening as advertised I need to make alternate plans.

jason chedester
from Elyria, OH
I order some food we only got half and they gave us a crack foam cup of ice tea and I got it home the cup break tea every where all over my carpet that store is every bad. It is the McDonald's in Elyria, Ohio.

Rebecca chafin
from Edgewater, FL
I worked for Mcdonalds in New Smyrna Beach Florida from 11/12-02/15 and was treated horrible. I was sexually harassed from the day I started till Feb, 2013 by a manager. I told a different manager but nothing got done until 4 months later. They allowed him to quit instead of firing him so he could get a job at a different restaurant. I was so uncomfortable working because they allowed him to come in and he would always stare at me. That is just not right!! Then I worked with a bf/gf and they would always fight. I would find the gf on the floor in the office crying cause they would be fighting all night.
Again nothing was done to separate the 2. I was never late for work in the nearly 3 years that I was there, would come in when asked, stay late when asked and when my Granddaughter was born took 10 days off but they called me in 3 times and I went. My GM Cody tatro told me I coudn't be employee of the month and never was. then last week I was sexually harassed again by another crew person and when I went to work three days later there was the same man who had done that to me. i walked out on my job and the owner blames me.

Bruce Michael Perry
from Reno, NV
On 23 Feb.'15,i went to the McDonalds off of Oddie Blvd./Silverada ,Spark's,Nv. The Crew Was Friendly,courious as usual,However,i brought my Lap Top,and got onto McDonalds Free WI-FI,because of that,alone,I gotten Malware,onto my Lap Top,then when I brought it back home,i couldn't use my password to login,I had lost all of my personal information,my writing projects/comic book conception artwork,I couldn't even download it onto my flash drive,now I cant even upgrade my dell d610 latitude,Now,im looking at loss of future royalties off of all 13 book's on Wicca,I was intending on publishing,I,will be expecting compensation for loss of intellectual property,and all that time and effort into typing it all on my Laptop,Now,i just found out that,im losing my place to live,pending ssi,disabled and in a wheelchair.I will be expecting compensation,of a newer upgraded Laptop,please have McDonalds contact.

This is the Absolute Worst I have Ever seen Any Mcdonaldd restaurant! They are Not busy and this store is Absolutely Disgusting! Trash overflowing out of can, all over floor throughout restaurant. Not 1 clean table at all even the "party area" that is closed is Absolutely Disgusting! Employees walked through lobby numerous times and just ignored the mess.

When to macdonalds drive through and ordered 2 big Mac meals when git home there was no burger in the bag so was no happy at all to find it missing! Also the sticker on the chips box was blank when it clearly states a winner every time on monopoly but sticker was completely blank! This was at macdonalds Bedford aspects leisure center. Hope to hear from you soon.

I went to the McDonalds in Chester and bought a large Big Mac meal and a large quarter pounder meal, the drinks were only half full and one of the drinks had a large chunk of about 7-8 ice cubes stuck together in it..don't see why I paid for a large meals and practically didn't have any drinks with them!! Would either like a refund or taken further.

Me and my 5 children visited mcdonalds on queen city drive in cumberland maryland on 04-28-13 and 05-02-13 both times our food was wrong I myself wanted 2 cheeseburger meal with absolutly no onion I get home open it to eat and there was a stack of chopped unions all threw them , I had to throw them away because I cant eat onions and I didnt have time to go back nor should I have had to just to have what I clearly ordered , 5-2, my daughter always gets a plain cheeseburger happymeal and this time we get home no cheese on it , a month ago they put ketchup and onions on it and forgot to give me a small vanilla shake. This stuff happens to much ,yes human error does happen to anyone but for it to happen the last hands full of times and more im not to thrilled about wanting to eat from there. Not to mention I was stopping 5 days a week for a large mocha frappe and stood in line for 32 minute, 26 minutes, 20 minutes, way to long for fast food , the management pretends like they dont see anything and the poor cashiers take the heat from the customers. Each time I walk in I hear atleast 3 to 4 people complaining while standing in line waiting so long. I work in customer service 8 years in management and I never would let a customer stand in line that long nor let the cashiers just deal with pist off customers.

Iv'e been in the food business myself for quite a while, whats exiting is when i see people eating my food enjoying and being fully satisfied. I ordered a CBO meal at store number 10798 in west Rotterdam, not only did i wait to long for my meal, but i felt disccriminated against because others where served before me. When i brought the meal back to work to eat it there i noticed you can count the onions that where put in the sandwhich. According to the advertisement you can actually see the the sandwhich draped in onions which is what makes the sandwhich. My french fries where cold as well and my job is only ten minutes away. I took a picture of the sandwhich and i will post it so that everyone can see how cheap mcdonalds has become.

Me and my husband went to McDonald capricorn muizenberg on 5jan2013 and bought four meals,three with shakes and one with a diet coke. On returning home my husband sipped on his drink but the liquid didn't want to come through,so he open the lid and to his surprise found a McDonald plastic bag in his cup.
We went back to the store to complain but the staff as well as the manager looked at us as if to say we put the plastic bag in the cup. Its not like we have McDonald plastic bags at home. All the manager did was to refund the cool drinks money not even a apology. This will be the last time ill go to that McDonald,clearly the staff don't take note of what the doing.

I was at McDonald's on 3/31/2013 in Rural Retreat order two biscuits ( sausage & egg) it took five mins. to get it ordered then it was ten more mins before I got my order because your shift leader was so worried about someone that clocked in or out I don't know all I know she was yelling at a employee on the floor and people was walking out I'm sure you lost a lot money.
I don't know but I think this could have been taken care of after the shift some where off the floor. I don't think I will go back this is uncalled for and service is the worst I've every seen and its not the first time that I've been there and the service sucked.
I think someone needs to go in there on Saturday or Sunday Morning an just watch what happens there was no straws for drinks on the floor it was just very, very bad something needs to be done soon.

Dear McDonalds, I have just been to your Lytham St Anne's Restaurant near Blackpool. I ordered a Quarter Ponder Deluxe meal, with a coffee. The manager said she would bring it over when it was ready. I waited for 25 minutes. Went back up to see where my meal was, waited another 15 minutes. By this time I couldn't waste anymore time as I was on my lunch break. I asked for a refund and was told I was not allowed. So I have basically been robbed of £5.98. I would appreciate some one to get back to me as soon as possible as this is boarder line theft.

I am writing regarding my son and his employment at the location at 505 N Main St Belmont NC which ended today 12-07-2012 due to your management. My 16yr. son Robert Setzer began working there a month ago and at one time worked 10hours in a day and received only a 30 min break, also after this each day he worked about 8hrs each day and still only gets a 30min break only.
He tried to call one Sunday to get his schedule and they told him that he HAD to come down there to get it, the problem with that is we live in Lincolnton and not in Belmont by the grace of GOD we do go to church in Belmont. He was put on the grill at the start of his employment and got burned real bad and was told to keep working that he would be alright.
When he was put on the front he was told that he was $13 dollars short and I know that my son is not a thief and he said that there was another woman that fussed at him cause she said that was her drawer and that it made her look bad but yet my son was told by this location that he would have to pay this back and they cashed his check right there in the store to get that money back.
Today before his little break he was told that he was $5 dollars short and needed to pay that and that is when I told my son no more and I am coming to pick you up. I will not have my son's name slandered like this and when is it legal to have more than one hand in a teal? Also when is it legal to have to pay back money that someone did not take?
I know that the store has cameras and can watch for dishonest workers. I have a friend in the labor board and I am contacting my personal lawyer to ask some more questions about actions that are taking place at this establishment. I have always taken my youth group of 75 to this location to enjoy the food and etc. but I can promise that we will not be coming back and I will make sure to notify all the other youth leaders in the churches surrounding me.
This is not how you treat employees and this is not how you keep employees either. No wonder there is such a turn over in your employees and this really bothers me. I hope that you will look into what is going on in this store and the management that is running it cause some other employees besides my son have said some bad remarks against things that take place there. 

I'm not the type to ever complain, but this restaurant I felt treated me horribly. I hadn't eaten in over 24 hrs and I was craving a Southern Style Chicken and I always add extras on there such as lettuce, mayo, onions, tomato. I place the meal order and the manager(I'm assuming) overhears, she comes over and tells me "You just want to get a #8, its the same thing and cheaper?" and I say "no thanks, I would just like the southern style " and she tells the cashier "just do it as a # 8 so you don't have to go through all the adds on my original order." And when I get my order, there is no onions, lettuce, or pickles on it. Is it a Mcdonalds policy to recommend what their customers should order and not oblige to the original request ?? If someone would be kind enough to reply and explain to me, I would really appreciate it. Thanks

Good Afternoon,
I would like to put a complaint in agaisnt the Woodstock NB store, I took my 8 year old niece there for lunch on Sat and the place was absolutely disgusting, you couldn't sit at the tables, you couldn't get a pop because of the spillage all over the counter, I didn't even want to put my tray of garbage near the garbage bin it was so disgusting. The floors didn't look like they had been swept or mopped in some time, I asked for the girl behind the cash for a cloth she advised she would come clean the table with the rolling of her eyes at me, my mom had already taken out an acholic wrap and cleaned the table so we advised that the table next to us needed whipped off as well, she rolled her eyes and walked away, we have a brand new inside and you can't sit at any of the tables, you don't dare get a drink. Before entering the restaurant my niece said to us "you don't want to go in here it is nasty" she is 8 years old and what 8 year old does not want to go to McDonald's, as well she would not sit in a chair and eat either, she stood as she ate. I am normally very tolerant because I know it can be busy but the restaurant was not busy the supervisor was to busy eating herself, there was 5 or 6 girls behind the counter and none of them were doing anything, my first thought was if the front of the store looks this bad what does the kitchen look like? I would have left but we had already ordered our food and we were not getting any assistance in getting a table cleaned I knew we would not get a good outcome of returning our food. I have called 3 times to talk to the manager and he is never there and I keep getting I'm not sure where he is or when he will be in. I feel there needs to be a spot check done on this store and something needs to be done about the employees.

My complaint is that i got a job there and they dont like to train you.I been working there only for about a week and i learned how to use the grill becouse there is one person there he tought me to use it but he is a employee.The other day the manager told me to use the frier and to wrap sandwiches but i never did it and she yelled at me and said i was to slow.
They dont evevn have uniforms i cant buy my cloths to work there or my shoes.I think everyone should treated the same but the mangers think that there better then everyone else.I call the store the other day becouse my aunt was sick and i had to call out that day from work and that one maneger that i have such a problem with started yelling at me and i told her at least i called and let them know.I like to work and i am a fast learner if i am shown how to do things and i like to be treated like a person not a animal.
I have some disabiliteys so i am not that fast but i do my job well and i am always on time.Someone needs to go to that store where i work and be undercover so they can see for them self how those managers treat the people.There are about 2 managers that are nice but they dont train either.The employees dont help out with the new people either i guess thats why no one stays in that store.Its hard to find a job.There are alot of good employees outthere but if they have the same experance like i do at mcdonalds no one will stay at that store.
I live in port saint lucie fla and the store where i work is on saint lucie west right by I95.I hope i dont lose my job becouse of this letter becouse right know i need the money i am looking for another job and to bad for mcdonalds becouse i am a good worker. I really hope someone finally does something about the store manerger shes the main one i got a problem with.The other manager i got problems too.
I also was dissrimanted on becouse i have a tattoo on my hand that says RIP and has a cross i think thats unfair becouse all other jobs dont say nothing about my tattoos i worked in a country club for rich people i was a prep cook and they dident care what i looked like or what tattoos i had becouse they knew i am a hard woker.I still would be there but everyone got laid off there.well thanks for your time...

I'm not sure who keeps an eye on the McDonald's staff but this has been going on for years at the Fremont,Ohio Rt. 53 McDonald's. The management there has been getting its employees from mainly family members making it impossible for more qualified people to get a job and it makes my blood boil. Its a long time coming but I feel if the higher ups at McDonald's checked their management they would find out what is going on there. One of the managers cousins also attacked a customer outside the McDonald's because he was allowed to do what he wanted.
In my opinion also that McDonald's is one of the dirtiest I have ever seen. Also in my opinion allowing more than just family to work there would open up jobs for other families who need them. Maybe someone should look into this past employees and present to see just how this McDonald's is being used for personal needs. To let this go is wrong and to allow this manager to continue to work for McDonald's is just wrong. We'll be checking to see just how McDonald's really cares about the quality of their customer service.

I ordered breakfast this morning, and it was awful. yes, i receive my order on time, but the drink was wrongly delivered. Later on when we were checking our order, we realized that most of the food was wrongly delivered. We order hotcake with sausage and yet they send us just the hotcake. And so, we called to complain about this, and they told us that they will do the delivery again.
And to my disappointment, it was screwed up again. My order was right now, but the condiment was not. How can i have my hotcake without syrup? How to eat when there's no fork and knife? How to drink when there's no straw? I hope Macdonald will be more careful and alert while packing the food.

I'm sitting here, after just finishing my lunch, doing paperwork. I'm sitting right next to the counter and can see everything that is going on behind there. I noticed that there was one employee that was mopping that went right from doing that to helping take and serve meals. Then the same person helped stock the bins behind the counter. As she was doing so she dropped one item on the floor and proceeded to just pick it up and put it in the container with the others. She then stood up and adjusted her pants by pulling them out of her crack with both hands. I glanced over and she was filling the sugar dispenser with sugar and when she got sugar dumped on her fingers she wiped them on her pant leg. There wasn't one time during the entire observation did she EVER wash her hands. I'm not sure of the employees name because she wasn't wearing a McD uniform or name tag. In fact nothing that she was wearing had a company logo or even the same colors as the rest of the people working there. Grose.

Tim Walker
from Johnson City, TN
McDonald's advertises free fry Friday with the app then when I visit the store here in elizabethton, Tennessee today at 4:30 pm I order 4 cheeseburger 2 large fries and the Friday free fry... I pull up to the window and the girl taking money informs me she has no idea what the free Friday is... so..... I just buy the 2 lg fries and 4 Cb.. pick up my food at the next window and drive 3minutes to my house from McDonald's we get home sit down to eat and the burger is as old as I am, the fries are cold... I'm not happy at all..

i recive the worst service my oder was wrong and i wanted them to fix and they said they dont have to very rude

wendell murray
from Lexington, KY
tried to go into the store and the front door is locked (7:46am)but they are taking orders in the drive thru.i went to the window and told the manager and she just looked at me like I was crazy and left the window...

daisy aldridge
from Springfield, OH
I have been to this mcdonalds a lot and always so slow as needing help I assume. tonight long time to wait on in drive thru and then got cold fries again as I knew that upon leaving but the line too long to go back. . had enough of this mcdonalds. one car pulle d out from waiting. . went ahead and ate now stomach upset. #34778 .1480 hillcrest ave. springfield, oh 45503 7/26/18 1007 pm. order 63.

Darleen Dankert
from Madison, WI
Was in drive through line, cars all over the place no one was taking people's order some left I went inside to order a hot fudge sundae and after waiting 10 minutes was told no hot fudge. Finally got my money back.
Help all over the place but not paying attention to their job.
THIS WAS ON NORTHPORT DRIVE MADISON WI?
That place should be shut down or a manager who knows how to manage go in there and clean up staff and place. No one is in uniform and they saunter in and out as they please. Will never go back.
Should be a 0 on your rating scale.

Connie Phillips
from Hixson, TN
I am very upset that the last three big mac I have ordered were very dried why have you cut back on sauce that what makes the Big MAC so good please if you have to cut back on something don't put so much lettuce big macers love the sauce now all you have is a plain burger thank you Connie

hasmukhlal gandhi
from Monroeville, AL
on 24th july 2018 around 12.30 pm central time i went to mcdonald on exit 11 on I 85. north of montgomery..AL. four stupid cashier were talking and enjoying gossip and myself going from one cash register to another..they dont care about f. customer.i waited for few min. watching this idiot talking loudly on business premises busy with one customer. WHY THEY care for customer..After close to five min. one cashier came and took my order.
Then my wife gave order and the cashier charge close to four dollar. No meat in sandwitch only bread , one cheese and tomato ..Vow four dollar u bastard are f. Worst than beggers..?????? Shame on the whole F. MCDONALD CHAIN.?????
HER order came without f. cheese.,.Lucky she open in front of cashier and the lady cashier told cook to prepared again. NEVER EVER ENTER IN F. MCDONALD in LIFE.. what a f.. MCDONALD IS ??????. FIRE ALL STUPID BLACK IDIOT ASS doing nothing and taking paycheck. Go and see the video....

Juan Failach
from Jensen Beach, FL
I was accused of "racial slur" and trespassed from McDonald's. I'm an old Hispanic male with Indian Indigenous blood. I have never ever been a racist. A week before the trespass notice. The African American lady named " Diedre Edwards" was going to give me a contaminated Chicken Sandwich. I physically saw her use a dirty glove to make my sandwich and I asked for my money back. I also filed a complaint with McDonald's. On 7/23/2018, I was notified by Ms. Edwards that she was calling police and that I can no longer come to this McDonald's and she said all of this with anger and furry. I was humiliated and now have a record for what? being a racist? I have never in my life have been or will be a racist. I don't care if Ms. Edwards is African American or blue or yellow I could care less. I care that that her hygiene and dirty nasty manners. She tried to kill me with a contaminated Chicken sandwich. This McDonald's is located at 3199 SW Port Saint Lucie Blvd, Port Saint Lucie FL, 34953.

Diana Dalman
from Berne, IN
Called Customer service line 1-800-244-6227 was on hold over 10 mins hung up. The Only McDonalds in my town,m store #6306 is getting unbearable. I eat every morning sometimes 2 times, but after today can't take it. For three days the sausage mcmuffin was so dry a child got choked on it. I realized that the muffin was out of package not toasted with semi cold sausage and given to us. I finally spoke to manager Jane, said her GM Manager Angel, told them to serve them that way cause the TOASTER was broke oh my goodness that is too much to even imagiine. I waited in drive up line for 20 mins and there was only 4 cars. Hashbrowns was cold. This is the worst service and food ever. Was told by a former employee and not out of spite, that the health dept would close them down how nasty the kitchen is. WHAT IS GOING ON????

Michelle
from Grayslake, IL
7/24/18 @10:30pm, in Round Lake IL (Rollins & Hainesville Rd). I was at this drive thru McDonald's location to get a large coke with no ice ($1.08). There was about 3 cars in front of me. As I got up to pay, the girl was about to hand me a frap & said $31. I said it was a large coke no ice. She said it wasn't on the list order. When she got my order ready, I saw her get it. It disgusted me. The automated drink poured in the cup, she then added I believe with her bare hands to put some ice in it. Then she realized no ice so she tried to get it out, then took a cap to get the ice out. Then she got a put some coke in & poured in my cup. She gave me the cup dirty with coke around the outside. She didn't even wipe off so I had to ask for a napkin. I should've told her to get me a new one but it was late & I was tired to. This is at least the 5th incident that something simple as an order they can get it wrong. Last year I ordered a 6 piece nugget happy meal for my daughter for lunch. Came home & they put a chocolate chip cookie in the nugget box instead of the nuggets. This is the last time I will ever go to this McDonlad's again! I'd rather drive a little further with better service than this unsanitary, untrained teenage employees who don't care about service. She & this over teenage boy seem to be flirting with each other as well while taking messing people's orders in the mean time. I need to at least tell you guys this to do something about training these teenage kids or a serious manager older to keep an eye out.

Susan Kinsey
from Shelton, CT
Gone to this Mcdonalds many times. Store #6150, Milford CT. Tonight was the worst experience I ever had. Went through Drive-thru. Placed my order at 10:19 for two items. Told to pull over and the food would be brought out. Sat at window 5 minutes. The food was not brought out to me until 10:35 plus. Not acceptable.
Ate food on my way home from work. Order was wrong! Got a sausage McMuffin and bacon, egg cheese biscuit (wrong). I ordered the McMuffin and a McGriddle. Only ordered 2 items and they got it wrong. Took over 16 minutes to get the food. They weren't that busy!

sherman gibbons
from Brainerd, MN
received only a third of my fries and they were cold cold cold. was charged double and had to argue to get money back.. should i go on.. my grand daughter got about half her fries n were just as cold. probably never going back. took me eight years to try ur junk since the last time u pissed me off. u cannot call yourself a restaurant, maybe a fake one.

noel rodriguez
from Chicago, IL
I went to the McDoanld's at 3245 W. North Ave. bought 25.00 worth of food guess what happen with the credit card I gave. Decline I gave another 3 other credit card all decline. go to Burger King down the same street MY GOD The first card I gave at McDonld that was decline WORKED !!!!!!!
Please everytime I go there there always problems...either they leave off sandwichs or something....I live close by but I think that Burger King does a better job !! I KNOW YOU DON"T CARE !!!!!! GUESS WHAT I DON"T EITHER FOR YOUR STORE ON 3245 W> NORTH AVE EITHER !!!!

Jeff Lewis
from Kansas City, MO
I have to be at work at certain time in the evening, I send my surveys every night about my complaints. It takes 10 minutes or better for service in the drive thru at store number 10938. Last night I had to go in to get my order after ordering outside speaker and there was one person working the front line. Poor guy can't blame him when I came out the same seven cars still in line, also I keep telling in my surveys it goes a lot faster when they use both windows. The line person taking the money has to walk over to the front counter register pay and then back to customer with change than get the order, also the counter line window receipts have been getting where you can't read the print I ask for that to be fixed for over two months. The 1st window receipt looks great every time. The management has told me several time it's been resolved works great that night then back to always.
It's just not working for my working with the local management there, and I use this McDonalds day and night because it's close, only have this problem at night between 9-10 P.M. Hope this correspondence helps me thanks for listening love those cheese burgers. Jeff Lewis lucndoit@aol.com

Barbara Richardson
from Maryville, TN
I went through the drive through and ordered 2 double quarter pounders sandwich only. A single quarter pounder xtra pickles xtra onion meal with
and ex large unsweet ice tea. Repeated my order 3 times, got to the window, asked for her to repeat the order she said 3 quarter pounder meals
I said no and repeated my order again.
got to the window to pick it up it was wrong they called the manager the manager asked to see my receipt I gave him my receipt told him what my order was suppose to be and said look just give me my money back and I'll go elsewhere, He said well this is what I can do for you ,,,,, we never got
to the end of the conversation as I said this is not what I ordered just keep you're hamburgers and give me my money back as I had things in the car
that were melting he got all indignant and and walked away all in a huff- so here's the deal this is the 3rd time in 3 weeks that I ordered and not once was the order correct, this happened at 35773,2315
Market Place Drive, Maryville, TN 37802 phone number 865 982 7880 - July 20th 2018 at 3:45 pm can I blame the staff? well sure but in reality It's poor management policy, poor training., a lack of customer service a lack of taking pride in what they are doing and the manager on duty at that store needs to be demoted if not fired, This order came to $16.75

thomas wanko
from Granville, NY
poorchanges are made service at the Granville ny store. seems like my orders are always getting fed up pay for and do not receive all I paid for. this store has teenagers who value their social lives more than doing their jobs.I.am fed up with getting short end of my orders getting messed up 12 times in 3 years. I will not go back to this store or any other stores until

Ralf Toahty
from Dallas, TX
I ordered an ice cream cone from your Perry store just now and after I left driving down the road the cone was flat . Flat as in taste flat. And had a soggy rubbery texture about it. I can't find the store number when searching so I made the complaint here . Maybe let them know their cones suk. At 1.30 for an ice cream you get to hear it . Thanks

Jeff Carpenter
from Alliance, OH
I ordered a quarter pounder and my wife ordered chicken nuggets. Her nuggets were raw and disgusting and my burger was soggy and had a 20 inch hair in the middle of it which I discovered the hard way through choking and pulling half the length out of my throat with food still attached. The other half was still anchored inside the burger. I showed the contamination and demanded my money back and they said it was against company policy. Against company policy to return my money that I paid for them contaminating and undercooking my dinner. Unbelievable.

I AM ZIONSDAUGH2ER
from Fort Lauderdale, FL
ON JUNE 29/2018 I WALKED INTO THE MCDONALDS RESTAURANT- NUMBER 32379 ON PALM AVE/MIRAMAR, FLORIDA @ APPROXIMATELY 10:17AM; PLACED MY ORDER AT 10:22 (DUE TO A SHORT LINE OF PEOPLE ALREADY WAITING) BUT DIDN'T RECEIVE MY ORDER UNTIL 10:33AM..WHICH IS ABSURDLY, RIDICULOUS!!!!!!!!!!!!!!!!!!!!!!!!!!! I NOTED TWO (HAITIAN) SUPERVISORS/MANAGERS THAT WORKED THIS PARTICULAR MORNING. BOTH SEEMED DISCONNECTED IN THEIR OVERALL DUTIES AND PERFORMED FLOOR TASK TO A BARE MINIMUM. WHAT THEY'RE HAUTINESS DID ASCERTAIN [TO ME PERSONALLY] WAS THAT THEY WERE IN CHARGE. INSTEAD OF ASSISTING IN THE PREP SERVICES WITH STAFF, THEY SLOWLY FLOATED BACK AND FORTH IN THE FRONT. WAVERING OVER THE SHOULDERS OF THEYRE SUBORDINATES; WITH LITTLE TO NO HELP AT ALL. I FOUND THIS TO BE TOTALLY DISGUSTING AND WAS OFFENDED FOR THE WORKERS THAT WOULDN'T OPEN THEY'RE MOUTHS!!! PUT SOMEBODY ELSE IN CHARGE. THEY ARE AN EMBARRASSMENT TO THE DILIGENT REPUTATION OF THIS COMPANY AND SHOULD BE REPRIMANDED FOR LACK OF LEADERSHIP DISPLAYED AND POOR MANAGEMENT SKILLS.

Deanna Reich
from Houston, TX
First of all, as I approached the counter I wasn't greeted. Instead a manager yelled for the cahier to get on her registar. Then as I ordered the manager again yelled at the cashier as I had paid for sundae but wanted it after I The manager said to cashier why didn't you tell us this before. As I went back to get ice cream sundae, they did not even give me a full cup of ice cream. Another young man chimed in when I asked her why isn't the cup full. He said they got in trouble for filling up the ice cream. I took a picture of the ice cream and will be sharing it on my social media page. The behavior of this crew is loud and disrespectful. They completely lack customer service skills.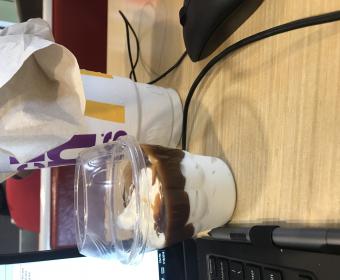 brian hannanm
from Halifax, NS
I was in Halifax for the day and decided to get a take out meal a one of your stores. I asked for no cheese because I am lactose intolerant. by the time I noticed that there was cheese I was some distance away from the store and could not return to get I new meal. I felt that I was robbed of my meal because I couldn't eat it with cheese on it. thought you should know that your employees should watch the screens more closely

LIONEL CROOKS
from Lakeland, FL
4 items on the dollar menu= 4 dollars
same items as a meal $4.39
why are they charging more for the meal when the items are on the dollar menu
specifically the burrito breakfast meal

Gayle Jackson
from Greenwood, IN
This is my last complaint it's pretty sad you are right next door to me and I have to take my business else where. I don't just complain, I am letting you know where you lack in customer service and believe me you restaurant at 31 and declaration drive is in need of people who care if I get an egg muffin that is so hard you couldn't eat it or that I came there with my grandson and waited 45 minutes in a parking space for food that was lost or never cooked and asked for a call back from the manager and never received it, or we got a frappe and the cup was cracked we took it in and it took twenty minutes to get another one when they could have just poured it into another cup maybe it's all due to poor training, it's not my job to figure out why it's so bad there it starts with the manager and when it gets so bad I guess the owner should look into it . I have known Paul and his family mom and dad, brother for years back when they were my customers at jerry's restaurants they are good people and good business people! So I believe they or Paul will take interest in what I have to say. Thank you Gayle jackson

Vickie Bennett
from Detroit, MI
Went through the drive thru first off no greeting just opened the window took my card went to 2nd window same thing no greeting no thank you come again NOTHING. Went back to hotel which is right behind McDonald's fries were cold and my quarter pounder was salty needless to say no happy with all the choices around I chose to go there but not again... They need help with customer service and in the grill area.

I'm a disabled veteran. Proud of my vet status too. I wear a vet cap everywhere I go. So ppl KNOW i'm a vet. Went to their drive thru. Unbeknownst to them, while I was sitting in the Drive thru (two lanes I'm in left one and only person ahead of me in that lane, five or six cars are in other one. My fr's were inside the store.) So I get in left lane, the car ahead of me pulls off, and I pull up to the box, and the employee asks me to wait for a few seconds. Ok fine I can wait a few seconds. So while I"m sitting there, the cars in the right lane, ALL get their orders taken and I"m still waiting wth? So finally I get fed up with waiting see my fr's are out anyhow and so I pull up to them. That's when the "prblm" began. They informed me, this employee had seen me pullin in, seen my vet cap, and had asked me to wait on purpose, and was inside laughing, about me waiting while others are getting their orders taken. Since this is how McDonald's treats veterans here is what I have decided to do. A: I am affording McDonalds time to respond to this complaint. Before I pursue the matter further.

Darell Leurquin
from Green Bay, WI
We went to McDonalds on East Mason St. in Green Bay Wisconsin. We got ice cream. The difference in price between different McDonalds is appalling. We seen a big billboard along side the highway advertising a $.59 cone. We were charged $1.19. What's up with that? Should'nt they all be the same? I would love to know why. That was quite a shock. Also the sundaes didn't come to the top of the bowl. Not happy.

Richard roussellr
from Biddeford, ME
My wife and I went to your macdonalds in Biddeford me. I ordered a quarter pounder and my wife ordered a sausage biscuit sandwich. After waiting about 10 minutes and watching your emplyeees just fooling around, they came back and told us that they were out of biscuits. Well we ask for our money back, with the promise of never going back. You need to hire managers that do their jobs, instead of just fooling around. We will never go back to your restaurant again. You need better management. Thank you for lousy service.

debbie best
from Chino, CA
I am extremely upset over the poor business practices of McDonalds on mission and Ramona in Montclair calif. I got buy 1 get 1 free quarter pounders they didn't honor.. I got them there.. then I used mobile app for coffee get 6th free scanner wouldn,t except it free...I tried to use the $1.00 sandwhich they honored 1 time now the guy says scanner doesn't except your qrt pounder sandwhich..........seriously they are scammers.. I am disabled and I look forward to eating out once in awhile and on a very low income they make it hard for me to treat my grandson who I am raising...this is crap..........ty

amanda derise
from Wheeling, IL
i went there to order a drink first my order was wrong to fixed it then get to next window and she was giving me a medium drink with no ice I ordered a large coke with extra ice she fixed it but had to redo it cause she put no ice in it she was very rude. I only get to work and realize its flat.

Sherri Edwards
from Lexington, KY
I went to McDonalds on 7/14/2018 I order the new Quarter pounder single. When I got home and bit in to my burger it was RAW inside and I tried to contact them by phone and no answer. Also I have been calling Corp office No answer.

johnny contreras
from Alamo, CA
I had ordered my food and was waiting go my order and 15minutes had gone by then 30minutes had gone by so I asked about my order and they said it got canceld so they asked what I had and I told them and I got home after about an hour of heating and did have all my order that was the worst visit I ever had at a McDonald's it was # 26873 I will not be going back to that McDonald's again.

Clarissa baker and James sawyer
from Port Angeles, WA
Me and my girl went to McDonald's in sequim and are food was not cooked all the way I got a new one and my girl eat hers and she gave it back and got her money back we are sick now.

Justin brooks
from Indianapolis, IN
My wife and daughter and myself went to McDonalds in Glenwood, AR at approx 7:10 p.m. on Thursday, July 12th . We went through the drive thru and ordered exactly this
2 mcdoubles
2 mcdoubles mayo onion only
3 small fries
1 large coke
2 apple pies
We sat in the drive thru for quite some time (approx 10 minutes) and received our order incorrectly. We got 4 mcdoubles mayo onion only and all the rest of the order was correct. When we then had to come back to the store to get burgerss corrected, the inside was completely empty. Not one customer inside and we had to wait extremely long for our food. And then given the wrong items to then be treated like crap. The burgers yanked out of.my hands and chunked in the trash right in frobt of me. Very rude. And to think, McDonalds is one of the only fast food restaurants in our small community to choose from. But they make it really easy to avoid them at all cost. Customer service is horrible and food is consistently incorrectly made.

Mary Ann Federico
from Winter Garden, FL
Cocoa fl,went in for a fish sandwich no cheese xtra target sauce,they were charging me additionall 45 cents for a condement,that's like charging xtra for kethup. Needless to say I did not stay cancelled my order and left, I will not pay extra for a condiment I just won't go there I mean the sandwich itself is 339 and its barely the size on the regular $0.89 hamburger.

Love McDonalds but ate and used the restroom at McDonalds in Le Mars Iowa. The bathroom was disgusting!!! The general appearance of this location floor and tables was not as clean as I would be comfortable eating at. This happened July 12 around 2 pm. Thanks and not the first time I was not impressed with that locations cleanliness

Debra DuBois
from Millbrook, NY
Hi, Iam writing this this morning my daughter was having a problem with her bank card .She goes there 4 times a week for my granddaughter they gave her food and then took it back , my granddaughter then was so upset, the thing that bothers me is i know that everyone has to pay, just don't know how they could take it back it was for only my granddaughter they went to the bank which is two minutes from there and then returned and got the food , she is only 4 years old and didn't understand there are good people in this world and she would of came back and paid, again all the hurt that was done all over a breakfast just upset me and was wondering if there is such a policy for customers that they see often Thank You and have a great day.

Larry Parker
from Fayetteville, NC
I am upset with the small amount of gravy that my local McDonald's at 3000 N. Main Street in Hope Mills NC 28348 -#5749. I have been informed by employees at this McDonald's that they will start giving you a reasonable amount of gravy on your Sausage Gravy Biscuit. Last week they did just that but this visit 07/11/2018 I ordered the Sausage Gravy Biscuit and there wasn't even enough to cover one Biscuit. When you complain and ask for more gravy they will charge you $1.00 more. I don't have a problem paying you $2.79 for the sausage gravy biscuit ,so you should at least allow me a reasonable amount of gravy on my order. Sincerely, Larry Parker , 914 Linda Ave. Fayetteville NC 28306.

Bonnie Van Pelt
from Mesa, AZ
While across town on my way home I stopped at 1785 e University in Tempe Az. store #22111 @ 5:18 p.m. used drive through, lobby was closed. orderd a bundle. As i got home to enjoy my meal with my family we notice that the big macs only had one hamberger patty. I called the # on the reciept, 480 446 8619 three x's with no answer. Again across town, no answer by phone, lobby is closed. Very disappointed. Ate anyways we were hungery. F.Y.I. KS# 13 07/11/2018 05:18 PM side 1 order 19 surveycode 22111-13190-71118-17182-00140-4

yes, today July 10 th at 9:03 am pulled into the McDonalds on 9mile in Eastpointe MI. to get a sausage mcmuffin before work. i pull up to the drive thru window. There is a hand written sign out of order pull to the 1 st window. Had to wait 13 minute while the car before me was searching there car for change. I pull up to the 1st window, there is another handwritten sign that states "exact change, debit or credit card only." I ask the attendant i only want a sausage mcmuffin can you brake a 5 dollar bill. She stated nicely Did you not read the sign. I state yes and thank you then left. I proceeded to Tim Horton's I guess my question is, this McDonads was open at 6 am how many customers did it lose to Tim Horton's, that is only 7 blocks away,because the had no money to make change.Did no one know how to open the safe. Did know one try to go to the corner store to break a 20.00. i am sorry but there is no excuse. Thank you for your time

peggy booth
from Sevierville, TN
McDonalds Rest. 1977 Cumberland Falls Hwy., Corbin KY.........................
My husband and I stopped in Friday July 6th around 1:00 AM right after midnight on Thursday. Ordered four cheeseburgers and a large order of french fries. Paid young unkempt man at window.
Drove to next window and noticed more young unkempt people behind counter. Didn't notice any McDonald uniforms on these people. A young female had a sleeveless dress with criss crossed wide straps in the back exposing her bra. We commented to each other about the young people and the unprofessionalism. We recieved our food and left.
Luckily, I decided to get my burger out and eat it in the car. I opend it to remove the pickel and found there was NO MEAT. . My husband told me to check the rest of the burgers. Unbelievably there was NO MEAT on the others and the fries were barely warm. Needless to say, we drove back. Explained to the young woman that there was no meat on all four burgers. Her comment to us was that the cook was very stupid and that he was the dumbest cook she had ever known. (not making this up people) We let her know the fries were barely warm. She said they were going to get right on it and get us taken care of. She asked us to drive forward and wait. We waited and waited until my husband became impatient. He backed the car up to the window and asked the young man what was the hold up on our order. He said it was coming up in a minute.
We waited and waited again while looking at the young people behind the counter talking and standing around.
Finally the order came. We checked and found hot fries and meat on the burgers but no napkins or the extra ketsup my husband had previously ordered.
This is by far the worst McDonald's we have ever visited. Can't imagine what the restaurant looked like inside. The owner needs to know this and the manager should have approached us with an apology. Whew!

Oscar Albarez
from Van Nuys, CA
Mc Donalds located in California city ca on 9628 California city blvd. Have been using $1 dollar Sandwich. Coupon located in Mc Donalds app, and have been purchasing a Quarter pound with cheese that is supposed to be 100% real beef but actuall have been using leftover beef to serve the $1 dollar sandwich for the quarter pound with cheese.

MICHELLE SUTTON
from Cleveland, OH
Please advise the best time of day to visit this restaurant for good food or good customer service? I haven't found any time of the day that the restaurant personnel are courteous or helpful! I went through the drive thru at 9:00 PM tonight (07-06-18) and could not see their menu board due to NO LIGHTS on any of the menu boards. I asked that the lights be turned on and they could not do that! The lights may be on a timer but they should be on by 9pm and if not, the timer needs changed.
I wasn't sure what " type" of shake item I wanted. Order taker said SHAKE MACHINE WAS DOWN!! This is the third time I have gone in at different evening times and the shake machine has been down. The shake machine could be put on wash during the times of 3:00 am or 5:00 am and it would not create a problem. I told the order taker well I can't see the menu board and you don't have any type of milkshakes so GOODBYE! Ridiculous!! This would be a "good place to start a restaurant!" I speak from plenty of restaurant management experience as I was the manager of several restaurants and have 10 years management experience. I was paid well, respected my customers and my restaurants made money. Thanks for listening, Michelle Sutton mybadcat@yahoo.com

Joe Woodle
from Mullins, SC
I visited the McDonalds at 2014 Irby St. Florence, SC today and the service was pathetic. On top of getting my order wrong, it took at least 10 to 15 minutes to get my order, there was only one other person waiting inside the store. It was hard to understand why it was taking so long because there were at least 10 associates standing behind the counter (not including the cooks and sandwich artists in the back). The manager and assistant manager were among the 10 associates. If this store makes any profit it is a wonder. The owner of this franchise would well served to take a good hard look the operations at this store.

Thomad Anderson
from Tacoma, WA
I've been going to the same restaurant in tacoma wash.980404 on 72nd pacific ave.I order sausage egg mc muffins 2 for about year and a half my complaint is more then not most visits the muffins are so hard you cannot bite into them I've brought this to the attention of so many different mangers .some replace the food some say bring in the receipt I'm always in a hurry not looking for free food I just can not understand how a muffin could get that hard it's been a constant problem I've worked in many restaurants it's pretty hard to over cook a English muffin unless it's burned and I've received both burnt and stale hard as a rock wouldn't give it to the homeless person.that should say a lot you have a problem I will visit one more time and if I waste almost $7.00 on 2 more inedible mc muffins I'm done with your business sincerely Tom at pensharpen@hotmail.com

James hilliard
from Wheeling, IL
The bacon mc double are ok but the bacon is like eating rubber most of it is fat. On your app there are No prices for any of the Coffees and doesn't McDonald's care at all how each and every store are being Operated !!!!!!!!. Plus the McDonald's that I go into there is little or no real management.

Oscar Alvarez
from Pacoima, CA
Received a phone call at approximately 10:49am from a person named Ashley concerning some feedback I provided to the customer service number at 18002446227, ashley said to mention the name Ashley in mc donalds when ordering and also mention that Ashley said an ice latte would be on the house. So i did today on 6/30/18 in the morning and received a plastic cup with uknown substance Inside not a latte at all. Appreciate the gesture but it was an uknown substance and that I do not appreciate.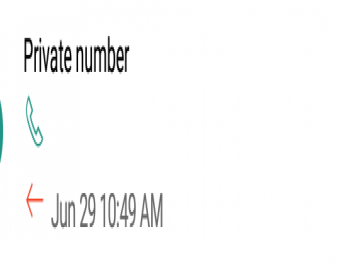 Bonny
from Johannesburg, GT
I was in the shop to buy food for my family and i have received a very poor service. I have asked for manager and they Refused to call him or her for me. We were left unattended without any notice for more than 5 minutes. I have sent The lady called Goitse, Mpho and to call manager the just ignored me. I am so disappointed really about the poor service. On top of that o have waited for my order for 45 minutes no communication. I have also spoken to the guy called Ditiro and he told me that Manager said he or she is busy. Is this how you handle your customers. A guy called Eliot attend me only after i have sent my complaint. I will never go and buy there and i will not recommended anyone to buy there. Disappointed with poor poor poor service. If you think i am not telling the truth sent unknown person there and this is not for the first time.
Regards
Bonny Molale
076 861 5162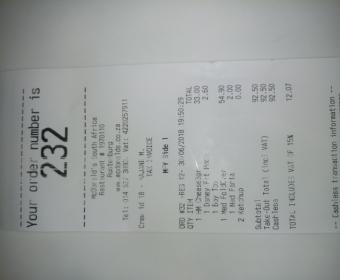 linda garrett
from Cleveland, OH
food all over the place, floors greasy and slippery, fry girl told the order taker to stop taking orders. out of 8 beverages all were water except for three NEED I GO ON? I WILL NEVER GO BACK THERE ONLY IN THE WHITE NEIBORHOOD DO YOU GUYS CARE ABOUT BECAUSE I HAVE CALL ABOUT THIS BEFORE SO GOODBYE TO MCDONALDS

Bobby Adkins
from Marietta, GA
worst svc. ever = I had to wait over 15 minutes to receive my order + a 5 minute wait just to place the order
all in all = it took over 20 minutes to receive my simple order of 2 mcmuffins = all of the workers are evil obama clinton
deep state democrat racist scalawags who hate white americans = like myself = I will HATE mcdonalds for all eternity
you evil basdtards are ALL evil "obama-clinton" democrta communist nigger nazi thieves = damn you bastards to hell!
Have feedback for McDonalds?
Thanks for your feedback!
Sorry. Please try again later!